Posted on March 20th, 2020

Hey, I may not trust our politicians... they are beholden to the lobbyists who own them, so their agenda has little room for the citizens they profess to serve... but I do trust science. And what keeps me from crafting a tinfoil hat during a time when conspiracy theories are running rampant is that scientific truth will ultimately prevail.
Though given how our current government has been shitting all over science lately, it may take a while.
So thank heaves for Kurzgesagt! They hopped on the COVID-19 pandemic really quickly. Their videos are amazing, and this is important viewing so you know what's happening here on planet earth...
So while science works on a vaccine to protect us... and debunks the insanity that COVID-19 came from a laboratory... and explains why "flattening the curve" is critical to keeping our hospitals from being overrun... among many, many other things... what are politicians doing during this crisis? Why, fucking us over as usual, of course.
It's the only truly bipartisan government activity left.
Posted on September 19th, 2015

I have to get up at 3:00am again tomorrow.
That's just six hours and twenty minutes from now, and I still have to pack and overnight bag.
The reason I'm not packing right now is because of this...
Dude! No Pluto?
Traitor.
I understand the massive scale of our solar system, but it's still mindblowing to see it all laid out like this.
Though, to be honest, it was mindblowing just seeing the distance from the earth to the moon in scale.
Posted on July 3rd, 2012

First of all... Matlock? NNNNOOOoooooo!
Tomorrow promises to be a special day for the Standard Model...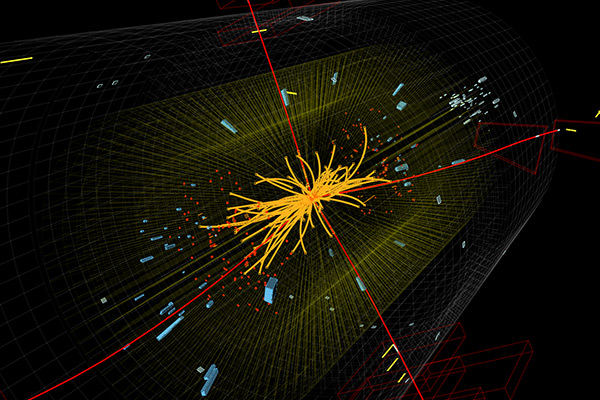 Cool images courtesy of CERN
Except...
Anybody with any respect for particle physics who still thinks referring to the Higgs boson as "The God Particle" should read this. Oh how I loathe that incredibly stupid nickname...
And though I have already recommended it, this rare interview with Professor Peter Higgs is an especially appropriate read now.
And now... onward...