Posted on June 28th, 2020

COVID-19 cases may be on the rise because Americans are too selfish and stupid to wear masks and practice social-distancing, but all is not lost... because an all new Bullet Sunday starts... now...

• Lyrical! Before we get to me being a unhinged, profanity-laden rage-machine over frickin' masks and stuff, watch this video. I honestly don't know which is more adorable... this incredible little girl... or the reactions her dad has...
So many adorable videos...
There's more where those came from: The Kabs Family YouTube.

• Taxing So Hard! Hasan just finished up his current cycle of Patriot Act on Netflix, and he ended on a doozy of an episode. It is reprehensible how Intuit and other asshole companies have made billions over charging American citizens for something they should not have to pay a damn thing for. Democrats and Republicans may not agree on how much taxes we should pay... but can easily agree that the way we file our taxes is Fucked. Up.
I see shit like this, and I just marvel that people aren't consumed with outrage. Lobbyists have hopelessly fucked our government, and this is a perfect example of how.

• Masked, Man! Washington State governor Jay Inslee (who is roundly hated here in Eastern Washington) finally issued a mandatory mask order. He pretty much had no choice. Businesses were having a horrible time trying to enforce it because too many people are just fucking asshole idiots, and I guess he figured that state-wide enforcement was the only way to keep us safe (seeing how countries like Austria which mandated masks had their infection rates drop 90%). Even with the mandate, this is what you'll still witness...
"Excuse me, masks are required to shop here. I'm happy to get you one if you don't have one."
"I DON'T BELIEVE IN THAT!!! STOP INFRINGING ON MY FREEDOM!"
Well, I have news for you... it doesn't matter what you believe or don't believe. THIS IS WHAT'S REQUIRED TO SHOP IN A STORE NOW... SO STOP BEING A TOTAL FUCKING ASSHOLE TO SOMEBODY WHO IS JUST TRYING TO DO THEIR JOB! THIS CASHIER DOESN'T SET THE POLICY, AND YOU'RE A PIECE OF SHIT FOR HASSLING A MINIMUM WAGE WORKER OVER SOMETHING THEY DON'T CONTROL! Go ahead and "don't believe" in masks because you're an ignorant dumbass... don't wear one if you're garbage who doesn't care about others... whatever... BUT DON'T TAKE IT OUT ON SOMEBODY JUST TRYING TO MAKE A LIVING BY DOING THE JOB THEY'RE TOLD TO DO! You can wear a mask for ten fucking minutes in a store even if you're too stupid to "believe in it"... because some retail clerk following the rules doesn't deserve your bullshit.
Fortunately, some good sometimes comes out of abhorrent behavior like this.

• Citizens Arrest The Devil! And then...
There's stupid, and then there's whatever trip this fucking nut-job piece of shit is on. Fuck you. Get your own ass to a psych ward, you crazy asshole. Doctors and nurses are risking their lives every damn day to save lives in the middle of a pandemic and ignorant fucks like you are mocking their sacrifice. If you don't want to give a shit about putting your fellow Americans in danger, go live in a cave somewhere.

• Oxygen! Here's a human with a respiratory system...
It doesn't matter how many videos like this are released, there are still dumbfucks who will not be swayed.

• Statehood! If you watched HBO's Watchmen, you know the American flag was different because in Watchmen's reality, Vietnam was made the 51st state. It's a pretty cool detail in a very cool television show...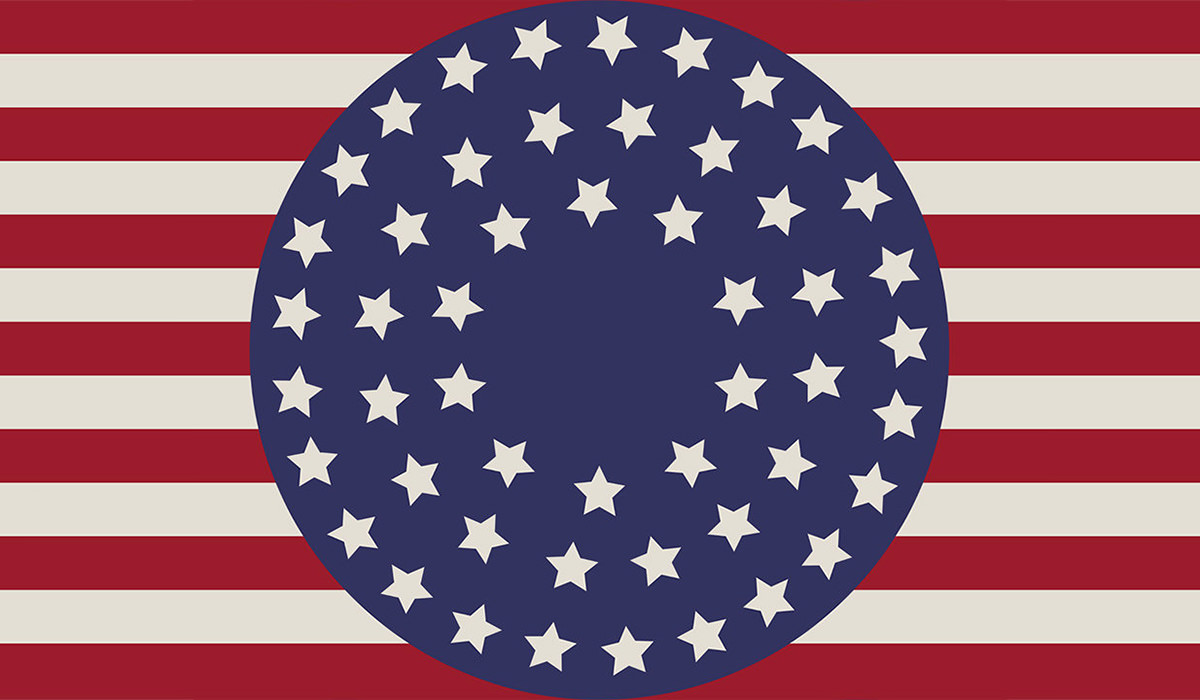 And while we're on adding states... I 100% support Washington D.C. becoming our 51st state... and I also support territories we govern who don't have a voice in government be granted statehood if they wish it. We literally became a country because of taxation without representation. Will it take another revolution to make things right? Despite passing The House, probably. And, yes, Puerto Rico does pay taxes to the US Treasury... $3.5 billion in 2016.

• Cheerio! As anybody here likely knows, I have been on a crusade again Western Digital for the shitty, underhanded way that they have been sneaking cheap, shitty SMR drives into their NAS line of Red drives... NAS being an application where they are totally inapropriate. Well, after enough outrage by their customer base (and former customers like myself), Western Digital finally relented and has said that they will from now on label the "good" kind of NAS drives "Red+" and keep sneaking the shitty, totally inappropriate SMR drives in their original "Red" lineup. Something I interpret like this...
Now that we've been caught shitting in your Cheerios, we promise to let you know which boxes of Cheerios have shit in them... NOT by labeling them as "Cheerios with Shit"... but instead by labeling the shit-free version as "Cheerios+"... thanks to our customers for letting us know they want to know when there's shit in their Cheerios! — Love, Western Digital
Yeah. No. Fuck you. The correct move would be to say that you learned your lesson and will immediately be removing SMR drives from your entire lineup since it is promoted for NAS but wholly wrong for NAS. Instead you just continue shitting in our Cheerios. I won't be buying WD again.

Until next Sunday... enjoy your pandemic.
Posted on June 2nd, 2019

The summer heat has arrived, but it's cool here... because an all new Bullet Sunday starts... now...

• Mufasa! I'm mostly indifferent to all these Disney live-action remakes, having taken a pass on Dumbo, Aladdin, Alice in Wonderland, and the rest. The exception being The Jungle Book, which was exceptional. And now there's another I will absolutely be tuning into... The Lion King. I mean, just look at this screen grab...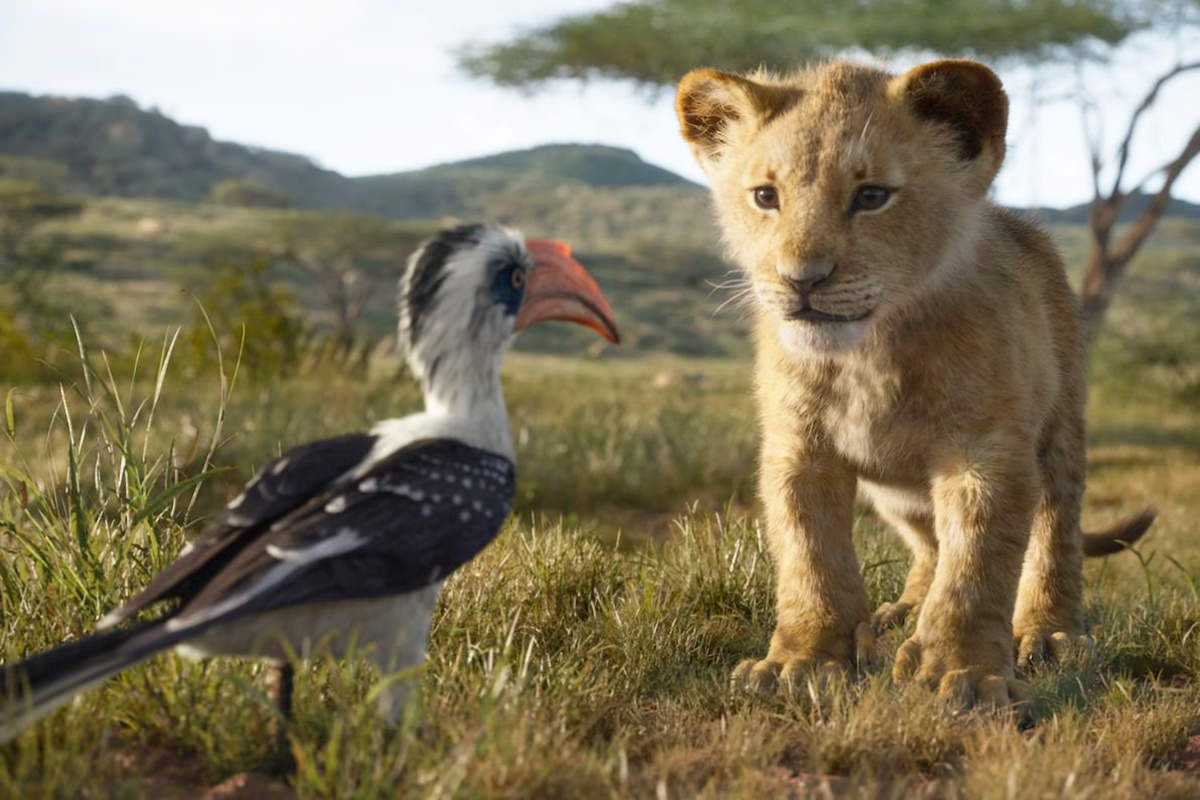 The teaser trailer sure looks great...
And, the icing on the cake? Disney wisely got James Earl Jones to reprise the role of Mufasa...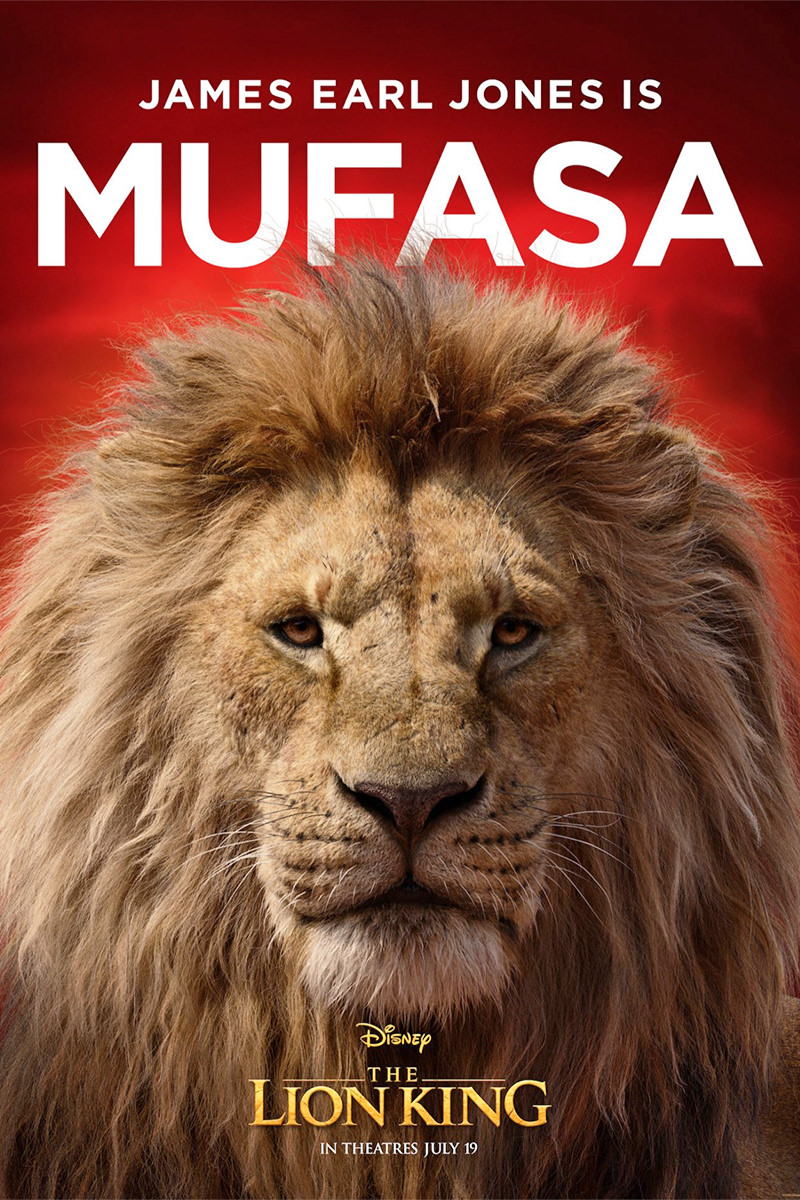 While nothing could ever replace really good animation for me, really good CGI can also be fun.

• Fake! I don't know what's more impressive. Bill Heder's incredible impersonations... or the "Deep Fake" technology that puts their faces over his...
I'm going to go with "both" on this.

• Codex! One of the highlights of my visit to Milan, Italy was a visit to Biblioteca Ambrosiana (Library of Ambrose) so I could view pages from the Codex Atlanticus, a collection of works and writings by Leonardo DaVinci. Much to my surprise, they've now put this master work online, which you can look at here. It's pretty spectacular stuff...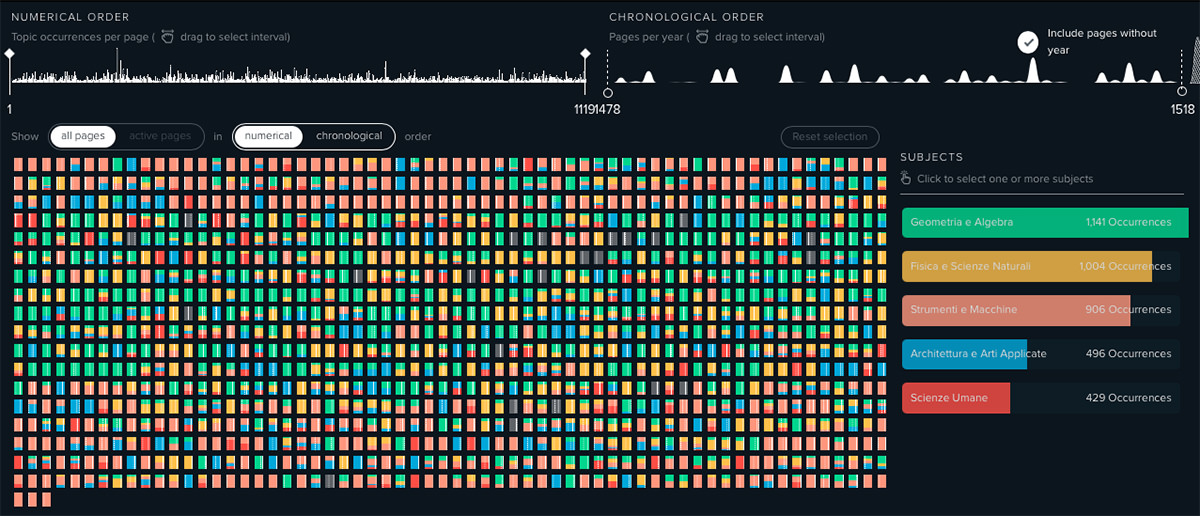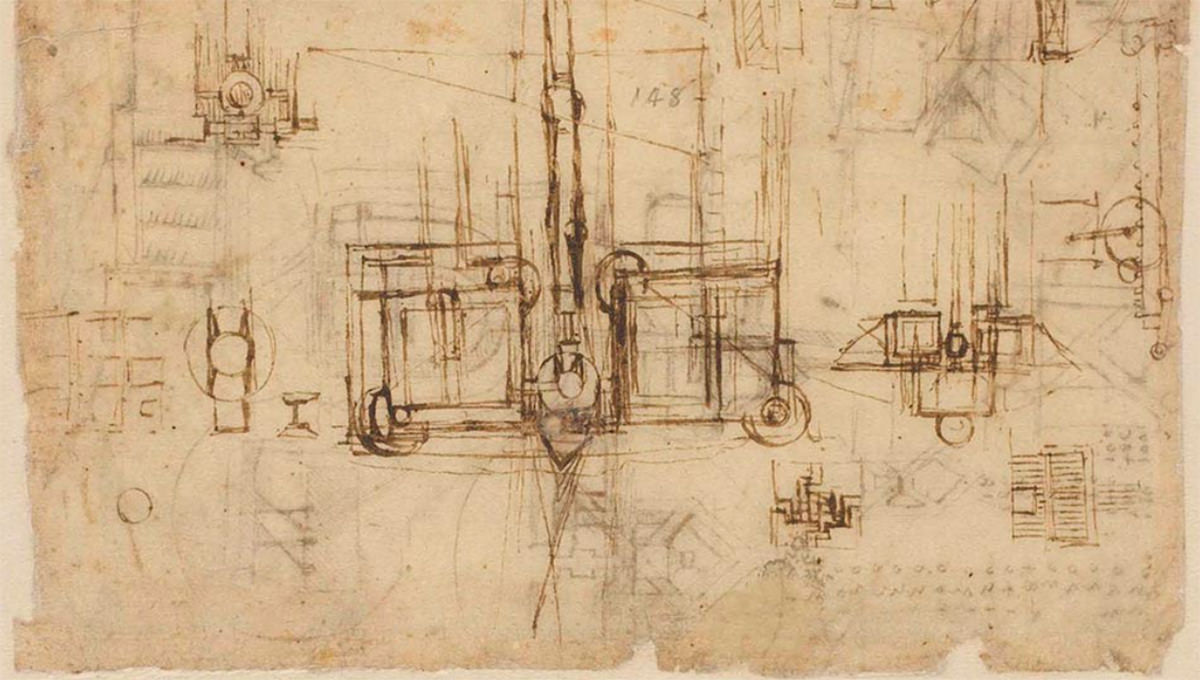 All too easy to lose a lot of time exploring.

• Cracker! Remember the good old days when you wanted to eat crackers in bed... AND THE FUCKING PACKAGE WOULD ACTUALLY OPEN AT THE SEAMS INSTEAD OF YOU HAVING TO RIP INTO IT LIKE AN ANIMAL?!?
So stupid. How difficult is it to go back to packaging that actually opens, PREMIUM BRAND SALTINE CRACKERS?

• Burnt! I guess the money for all those golf trips has to come from somewhere. But cutting wildland firefighting jobs ahead of fire seasons that just continue to get worse and worse is insanity. Guess this country is literally going to go down in flames.

• Once More For the People in the Back! I've posted this before. It can't be shared enough...
I keep seeing misinformation as to how tax brackets work over and over and over and over again. I can't believe that there are people who don't get it.

And that's a wrap. if you're in the Northern Hemisphere, don't overheat!
Posted on February 3rd, 2019

Don't the mistake of clicking that back button now... because an all new Bullet Sunday starts now...

• Carnivore! I choose to be vegetarian because humans can adapt to vegetarian/vegan diets. Cats and dogs were not designed to be vegetarian/vegan, and forcing them on this "diet" is unhealthy... even deadly. If you won't feed your pets the meat they were built to eat, then get a pet that is made for a vegetarian/vegan diet. Like a hamster or something. Better yet, don't get a pet at all if you don't have their health and well-being as a priority.

• Salty! After it was announced that Jarrod Saltalamacchia was retiring from baseball I started to write a blog post about it, but could never figure out what I wanted to say. I'm a huge fan...

Photo by Keith Allison @ Flickr
I'm such a fan that I ended up bidding on (and winning) his dugout jacket from the 2013 World Series...
I first became a fan when he started playing for the Red Sox (of course), but I kept up with his career as he moved on to Miami, Arizona, Detroit, and Toronto...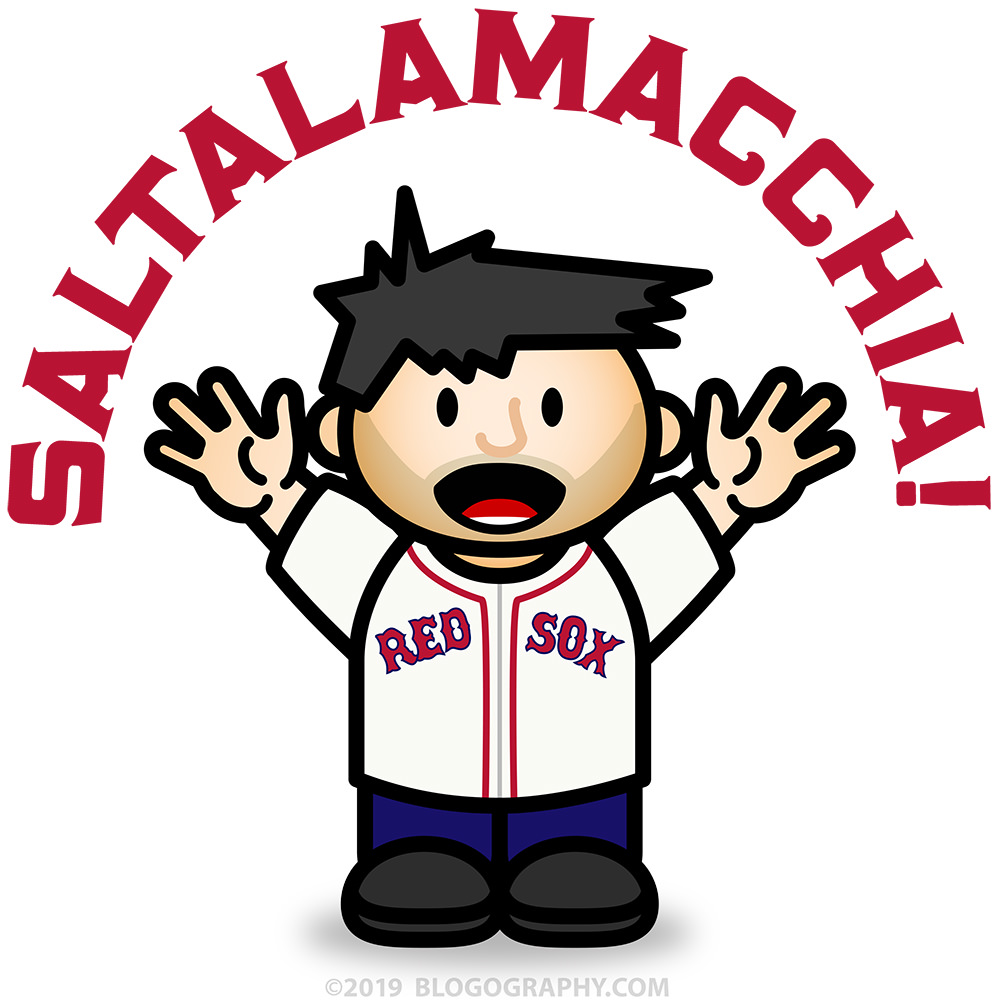 Best of luck in retirement, Salty!

• Taxable! Heaven only knows I'm not 100% onboard with the current taxation scheme that we're subjected to here in the US. And I don't much agree with many of the proposed alternatives either. That being said, I'm getting increasingly pissed off with those politicians who are lying assholes about how tax brackets work. Forget what you're being told and watch this short video...
It's pretty simple, yet people are incredibly stupid when it comes to what they choose to believe. No surprise there.

• Stop Doing That! Samantha Bee's Full Frontal had a segment on the challenges that deaf persons have in dealing with the police. If that's not enough to get you to take a look, Nyle DiMarco stops by to help out... and take his shirt off...
If only those who can hear will take the time to listen.

• Llanfairpwllgwyngyllgogerychwyrndrobwllllantysiliogogogoch! Now this takes talent...
When I was in Wales, I had trouble pronouncing the four letter words. Attempting to pronounce this would probably kill me.

• Infinity Paint! And, lastly, this is my favorite thing on the internet this past week.

And... life goes on even though Bullet Sunday is over.
Posted on October 15th, 2018

Like most everybody, I would prefer not paying taxes.
But the only way it all works is if everybody kicks in money so that things we rely on can continue to function. Like the fire department. Like our military. Like food inspectors. Like so many things that keep us safe and make sure the services we enjoy have the funding they need.
And so... we pay taxes.
The problem is that the way we are taxed is incredibly fucked up.
Our progressive federal tax scale means that the more money you make, the more money in federal taxes you pay. The base rate goes from roughly 10% for the poorest among us to roughly 40% for the wealthiest among us. Except... there are so many fucking loopholes and bullshit conditions to taxation that somebody who should be paying 40% can end up paying less than 10% if they are creative in their finances. Billionaires can easily pay nothing if they figure out a way for their income to be tied up in investments and shit.
Like I said, the system is incredibly fucked up.
Now, I don't pretend to be an economics genius or anything... but there has got to be a better way. Something more fair and honest. But since the billionaires control all the wealth (hence they control all the politicians making the tax laws), "a better way" will likely never happen. Instead we're getting even more tax cuts for the wealthy that are paid for by huge cuts to things like Medicare and Social Security that we have already fucking paid for along with critical services... like public education.
Personally, I am all for abolishing income tax of any kind and eliminating the IRS. Instead of income tax, the taxes we need will come from the shit you buy. This is called a "consumption tax" and, in my mind, seems a lot more fair than the bullshit we have now. Everybody pays the same consumption tax on absolutely everything except food and medical expenses. Buy a new fingernail clipper? Pay a little tax. Buy a fucking mansion? Pay a lot of fucking taxes. And no buying your fingernail clippers in France so you can avoid paying your consumption tax! Anything you bring into the country is immediately subject to taxation. Don't want to pay taxes? Don't buy anything.
In the meanwhile though...
Since I am paying an outrageous amount of federal income tax on every dollar I make, I try very hard to not pay sales tax. Any large purchase... like camera equipment... I purchase out of state so I don't have to pay taxes on it. At least I did...
---
---
I get it. Honestly I do. Washington State (which doesn't collect a state income tax) relies on sales tax to pay the bills. An astronomically high sales tax that's near 9%. So when I order a $1000 camera lens from B&H Photo in New York, Washington State is losing out on $90 in tax revenue.
A tax I'd be happy to pay if it weren't for all the other shit I'm taxed on. Hell, run it up to 20% for all I care... so long as you get rid of the IRS and my fucking income tax so we have a consistent, fair tax rate that everybody has to pay equally.
But what do I know? A consumption tax sounds fair and transparent to me, but maybe it's a dumb idea. Maybe a flat-tax is better. Maybe there's an alternative to taxes which will still allow us to pay for public safety, infrastructure, and defense that's far more fair than what we got. I really don't know and I honestly don't care. So long as we get rid of the fucked up insanity we're stuck with now.
Especially since I'll now be paying more taxes than ever before.
Especially since politicians are spending more tax revenue than ever before.
Especially since Americans are getting fucked over by our government worse than ever before.
Especially that.
Posted on July 29th, 2017

Time to get busy living... or get busy dying, because an all new Bullet Sunday starts... now...

• Sweet! Today is National Cheesecake Day! The odds of me finding decent cheesecake in the wilds of Maine are probably slim considering there aren't any Cheesecake Factory restaurants in the entire state. I'd have to drive to Boston, which is nearly five hours round-trip! But who knows? Perhaps there's some awesome blueberry cheesecake to be found 'round these parts. The question being... will I have enough energy to seek it out given that I haven't slept in two days?

• Sweeter! Also not available in the entire state of Maine? Pinkberry. Which is a major bummer, because they just added a delicious-looking Black Raspberry to their flavors list...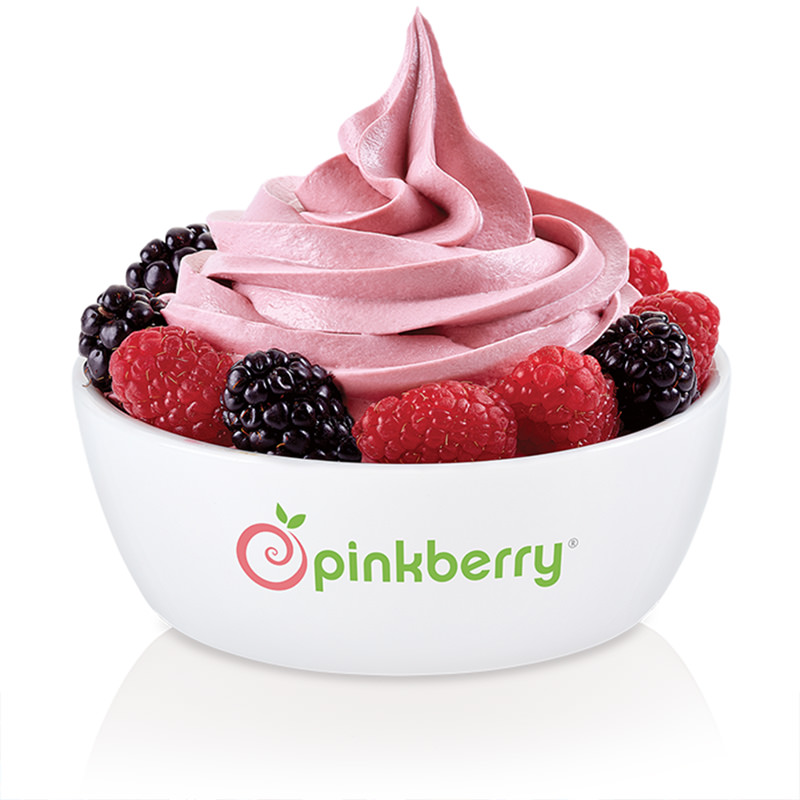 So not fair.

• Sweetness! Awwww...
This could be one of the best meet-cutes in history... or the beginning of a horror story to end all horror stories.

• Sweetest? In a move that I can't wrap my head around, I'm seeing posts to social media about people finding Halloween candy being put out. When it's not even August and the holiday is still three months away. Given how the leftovers go on close-out sale for the month of November, we might as well leave it out year-'round. One third of the year devoted to Halloween is absurd... and I like Halloween.

• Unsweet. Since politicians would rather tax people to death than reign in spending, we're inundated with taxes every damn day, and new taxes are never far away. Take, for example, the "Sugary Drink Tax" which adds to the cost of every soft drink (or pop, or soda, or Coke) you buy. Chicago's takes effect on Wednesday... and Seattle's takes effect in January. More cities are looking to follow suit so they can be a part of a crash-grab disguised as a way of saving citizens from obesity. It's shameless and pointless (politicians will never be satisfied with one new revenue stream when there are dozens more to be had!), but... easier than cutting spending, that's for sure. Which leads me to wonder exactly when the tax burden of everyday citizens is going trigger revolt. Could this be the one? Stay tuned.

• Sour. And speaking of bullshit taxes... Washington State's legislature is devoting $300,000 to a feasibility study of building high-speed rail from Portland to Seattle to Vancouver. Something which would undoubtedly be funded by putting a tax on the tax that's on the tax you're already taxed! And undoubtedly be run by the Washington State Department of Transportation... an organization which regularly takes projects which should be able to be completed in months, and dragging them out for years (all while creating the biggest inconvenience possible for everybody). It's a total recipe for fucking disaster. But let's spend THREE HUNDRED THOUSAND FUCKING DOLLARS to study it anyway.
Which, in itself, is fucking stupid. We don't need a study. All we have to do is look at California and the way their high speed rail is coming along. The project is hemorrhaging money and taking much longer than originally budgeted. As if that wasn't bad enough, the projected top speed of their "high speed rail" keeps dropping below the 220mph benchmark they set. But even better? Even at the outrageous price of $86 a ticket to go from San Francisco to L.A. ... IF they manage to get a whopping 10,000 passengers to ride per day... it will STILL take 203 years to pay for itself. And that doesn't even include maintenance costs?!?
Apparently the Washington State legislature has been taking advantage of our marijuana legalization before deciding where to throw away THREE HUNDRED THOUSAND FUCKING DOLLARS! And here's the best part... people like me who live in the Eastern half of the State and would rarely use the thing will undoubtedly be included in the taxation required to build it. Yay.

• Bitter. Holy crap where do I even start after the week in politics we've had?

Annnnnd... welcome to Shawshank.
Posted on April 13th, 2010

This morning the Washington State House and Senate ended their "special session" to balance the state's budget. They did this by passing a package of tax hikes and spending cuts, which kind of makes sense given that we don't want to end up on the verge of bankruptcy like California. Nobody likes more taxes and less spending, but you do what you have to do to make things work, Right? I can live with that.
Except...
While I may be open to sucking it up and paying a little more in taxes so that critical services and functions will continue in my home state, I do insist that the new taxes MAKE SOME FUCKING SENSE IF I HAVE TO FUCKING PAY THEM!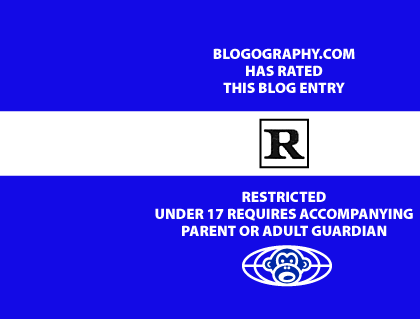 If you're not afraid of the word "fuck" and aren't bothered by mindless ranting, then feel free to proceed...

A major source of the new taxes are on bottled water, tobacco products, pop, candy, gum, and beer. I don't pretend to understand exactly what's going on with all this (exactly as our government wants it) but I'll do my best to comment anyway. From what I can tell, these taxes are on things that are supposedly "bad" for you or "luxuries"...
Bottled Water. Water isn't bad for you, but those plastic bottles are bad for the environment and taking up space in our landfills. From that perspective, I guess taxing bottled water isn't such a bad thing. Maybe it will encourage people to buy water filters and re-use plastic bottles and stuff? But here's my problem... when did water become a "luxury" item? The classification is categorically absurd. I stopped drinking tap-water because it tastes like chemicals and contains fluoride (which is toxic and has been linked to a number of heinous health problems). WHERE'S THE FUCKING SENSE IN RAISING TAXES ON

DRINKING WATER

WHEN YOU ARE POISONING THE FREELY AVAILABLE ALTERNATIVE? Answer: THERE IS NO SENSE IN IT, YOU FUCKING DUMBASS POLITICIANS!! And heaven help you if you don't have drinkable water where you live.
Tobacco Products. I think we can all agree that society would be a lot healthier if tobacco products were eliminated. Cigarettes, cigars, chew, snuff, whatever... it's all bad for you. But here's the thing, tobacco products are already taxed to death. Washington currently has the third-highest tax on tobacco in the entire country. And since the tax on a pack of cigarettes is already in excess of $2.00, it raises the question: exactly how much of our state's spending are smokers expected to bear? Because of massive anti-smoking campaigns, education, location limits, and (a-ha!) huge taxes, the number of people using tobacco is decreasing every year, yet Washington seems intent on maintaining the amount of money they get from smokers. WHERE'S THE FUCKING SENSE IN HEAPING A MASSIVE TAX BURDEN ON AN ALREADY OVER-TAXED SEGMENT OF OUR RESIDENTS? Answer: THERE IS NO SENSE IN IT, YOU FUCKING DUMBASS POLITICIANS!! If you smoke, there's now a much bigger reason than your health to quit.
Pop/Soda. In all honesty, I am of the opinion that any product using high fructose corn syrup deserves more taxes. High fructose corn syrup is pure evil in liquid form but, because of massive government corn farm subsidies, it's used in absolutely everything because it's cheaper than real sugar. And there's the problem. The government GIVES our tax money away to make an unhealthy ingredient cheaper, but then turns around and COLLECTS the money on the back-end... thus fucking over consumers twice. Well, whatever, because deadly high fructose corn syrup needs to be more expensive so real sugar can compete... except real sugar is taxed in pop just the same (even though few use it because subsidized HFCS has been made so cheap). WHERE'S THE FUCKING SENSE IN COLLECTING MORE TAXES ON SOMETHING YOU'VE ALREADY SUBSIDIZED WITH TAX DOLLARS? Answer: THERE IS NO SENSE IN IT, YOU FUCKING DUMBASS POLITICIANS!! Apparently corn has fucking GOD-LIKE POWER to make our government STUPID.
Candy & Gum. And here's where I really lose it, because this is the stupidest tax of all. NOT because I feel that "luxury" foods like candy shouldn't be taxed... but because candy shouldn't be singled out as a "luxury" food in an arena which is overflowing with foods that aren't good for you when eaten in excess. For example, a Reese's Peanut Butter Cup is now taxable... but a Twinkie is not. A box of Milk Duds is now taxable... but a can of frosting is not. A box of DOTS is now taxable, but an entire bag of sugar to make your own candy is not. In other words, the candy industry has to take a bullet as being something "bad" for you, when foods that are just as "bad" (or even worse) escape unscathed. To put it in still other words, the entire candy industry just got fucked. Hard. To say nothing of the fact that MEAT, which Americans eat waaayyyy in excess of what could be considered "healthy" is still tax free. WHERE'S THE FUCKING SENSE IN DRAWING LINES ON TAXATION WHERE LINES DON'T EXIST? Answer: THERE IS NO SENSE IN IT, YOU FUCKING DUMBASS POLITICIANS!! Candy is far less "bad" for you than eating lard, but guess which one gets taxed? For your answer, ask which one is supported by the Beef lobby buying off your politicians.
Beer. NNNOOOOOOoooooo!! WHERE'S THE FUCKING SENSE IN TAXING BEER, WHEN IT'S BEER THAT'S HELPING PEOPLE COPE WITH GOVERNMENT STUPIDITY? Answer: THERE IS NO SENSE IN IT, YOU FUCKING DUMBASS POLITICIANS!! Micro-brews are exempt from new taxes, but that's of little consolation if your beer of choice is Miller or Stella or Corona or whatever. Lovely that your personal beer preference is enough to get you fucked or unfucked by this new law... so much for freedom of choice in America!
Look, I know that my genius-level IQ means that I tend to see things more clearly than a lot of people. But surely I am not the only person who looks at the Washington State government and wonders WHAT THE FUCK?!? None... NONE... of these tax hikes make any sense at all. You can dress it up as a "luxury tax" or a "sin tax" or whatever the fuck you want to call it, but the end result is that these have all been levied unfairly. Poison the water, but tax clean drinking water. Tax the most taxed products ever because less people are using them. Subsidize something bad for your health to make it cheaper, then tax people to buy it after the healthier competition has been slaughtered. Add taxes to a candy that has a cookie in it, but don't tax a cookie that has candies on it. THEN tax a beverage that makes all the other stupid shit bearable.
Again, I understand the need for taxes to help pay for the services we all enjoy... I'm not debating that.
But taxes need to MAKE SOME FUCKING SENSE for me to support them. When lawmakers just pass bullshit taxes because they're too fucking lazy to find logical solutions to balance the budget, it just tells me that these politicians need to get the fuck out of office to make room for creative thinkers who won't tax first, then think later.
And elections are just around the corner...