If I were a religiously superstitious man, I'd say that a Bullet Sunday associated with The Mark of the Beast is strangely apt given the times we live, and yet there's no need to go fearing the apocalypse just yet... because an all new Bullet Sunday starts... now...

• Hexakosioihexekontahexaphobia! There are some people in the world who would have skipped right over a blog post numbered "666" out of fear that this number invokes the devil. This fear is known as "hexakosioihexekontahexaphobia." Quite a mouthful. My fear of satan has long since disappated because we've got hell on earth happening all around us. From Impeached President Trump scheduling a rally at the site of the Tulsa Race Massacre on Juneteenth (then rescheduling, but no worries... we know what you meant)... to Impeached President Trump erasing transgender American health protections during Pride... to Impeached President Trump easing restrictions on killing bear cubs and wolf pups in their dens so Donald Trump Jr. can spend tens of thousands more tax dollars on hunting trips... evil is being unleashed from the very top of our government every fucking day. Who needs the devil?

• IMDB That Shit! How my mind works... "What was that series I wanted to watch that has General Hux from Star Wars and Zoey from Nurse Jackie? Was it called "Escape?" And it was on Netflix, wasn't it? No... I saw it advertised before Last Week Tonight a few weeks ago so it must have been HBO? Or was it before Upload on Amazon Prime? Surely it's not one of those Apple TV+ shows is it? No, pretty sure it was HBO. Ugh... so many shows... what was the name... what was the name... what was the name... dang. Guess I'm going to IMDB. The guy was definitely in that amazing time travel movie with Bill Nighy and Rachel McAdams that Richard Curtis made... what was it? Oh yeah! It was About Time! Man I loved that movie. I should remember to watch that again. Hmmm... guess I'll look up About Time on IMDB and... WAIT! I remember, it's DOMHNALL GLEASON! Hard to forget an Irish name like that after he discussed how the M and the H are just there to confuse Americans! Domhnall Gleason. Boy, he's an amazing actor, isn't he? That's why I have to watch this new series. But it's not "Escape." Oh wait... it's Run! The name of the show I want is Run! Sweet! I didn't need IMDB after all because I'm just that smart! SUCK IT IMDB! Huh... wasn't the woman who played Zoey in Nurse Jackie also in The Walking Dead? =sigh= I guess I need to IMDB that shit.

• Whoa! I totally missed this. Or forgot I saw it. Or something. This is a "faithful, word-for-word recreation of one colorful day in the American court system" as recreated by Rick and Morty...
Because American justice sometimes perfectly resembles a cartoon. And Rick and Morty is the perfect cartoon to do it. Insanity.

• Damn, Daniel! This is faked, of course, but still hilarious...
I ended up watching this video five times in a row so I could look at everybody's reactions. Thank heavens all my Zooms are on my iPad and I physically close it when I leave the call (which disconnects everything).

• Alexaaaaaa! A slice of life in 2020...
ALEXA: "From Amazon Product Ratings: Three months ago, you purchased 9 Inch Bread Banneton Proofing Basket. How would you rate this product from one to five stars?"
ME: "What the fuck? Alexa, stop bothering me with this shit!"
ALEXA: "Okay. I'll stop asking you for product reviews for a while."
ME: "A WHILE?!? WHY NOT PERMANENTLY?!?"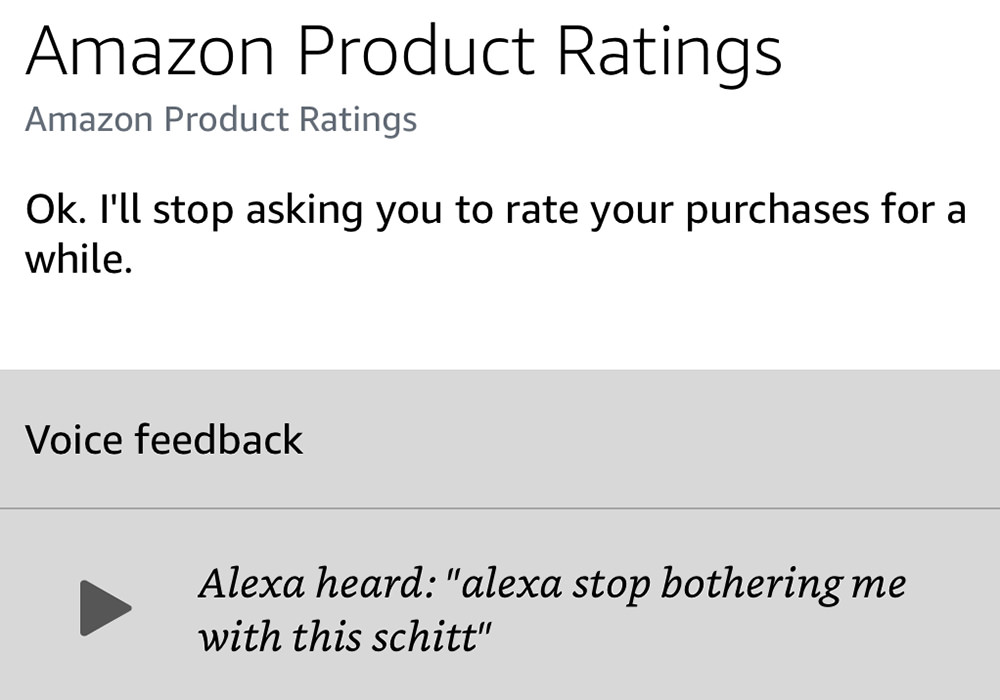 This is how it starts, doesn't it? Technology slowly creeps into your life and eventually just takes over. It's not like The Terminator didn't warn us this would happen.

• Not-So-Foxy! Lately FOX "News" has been caught Photoshopping images to support their idiotic narrative as to what's happening in Seattle... to being so desperate for news on what's actually happening in Seattle that they fall for absurd Monty Python parody posts. I guess the truth about what's really happening in the tiny little 6-block section of Seattle which has sectioned itself off as an autonomous zone is just too boring? Better lie and bias it up then. Seems to make no difference to their viewers. Maybe when Impeached President Cadet Bone Spurs invades Seattle personally, as he's threatened to do, they'll have the story they're really looking for.

• Party! It's gotten impossible for me to support any facet of the Republican Party. Where I live, I generally voted Republican on State issues because the Democrats which dominate Western Washington don't give two fucks about what happens East of the Cascades... there's no votes for them here, so we get ignored. No, I don't support a lot of what Republicans represent, but there's really no choice if the region where I live wants a fair share of the pie.
All that stopped after Cadet Bone Spurs Trump was elected. Any party which enables... and continues to support... this monster has completely lost me. There is no reality where I would ever vote Republican now. Instead I do what I swore I would never do... check every fucking Democrat on the ballot. Because even if a Republican publicly condemns the president, there are still too many other horrific people and issues that never get condemned. And ANY Republican who even attempts to be a human being by representing ALL of their constituency is quickly targeted and devoured by the Republican Party. Perform a same-sex wedding to offer support for a segment of your community. Get fucked. It's just the way they operate now. The Republican Party has no future unless they can gerrymander it.

And now back to our regularly-scheduled hell on earth.