It's not that I give a shit what sexual stuff Jerry Falwell Jr. is into... it's that he has ruthlessly persecuted other people for exactly the same kind of thing he's done. And while he can claim that God has forgiven him, his wife, and the pool boy, he won't be getting one fucking iota of forgiveness for me. Pieces of shit like Falwell are responsible for creating an atmosphere so toxic that our LGBTQ youth are killing themselves rather than having to spend one more day living in it, so Falwell can go fuck himself. While his wife and the pool boy watch.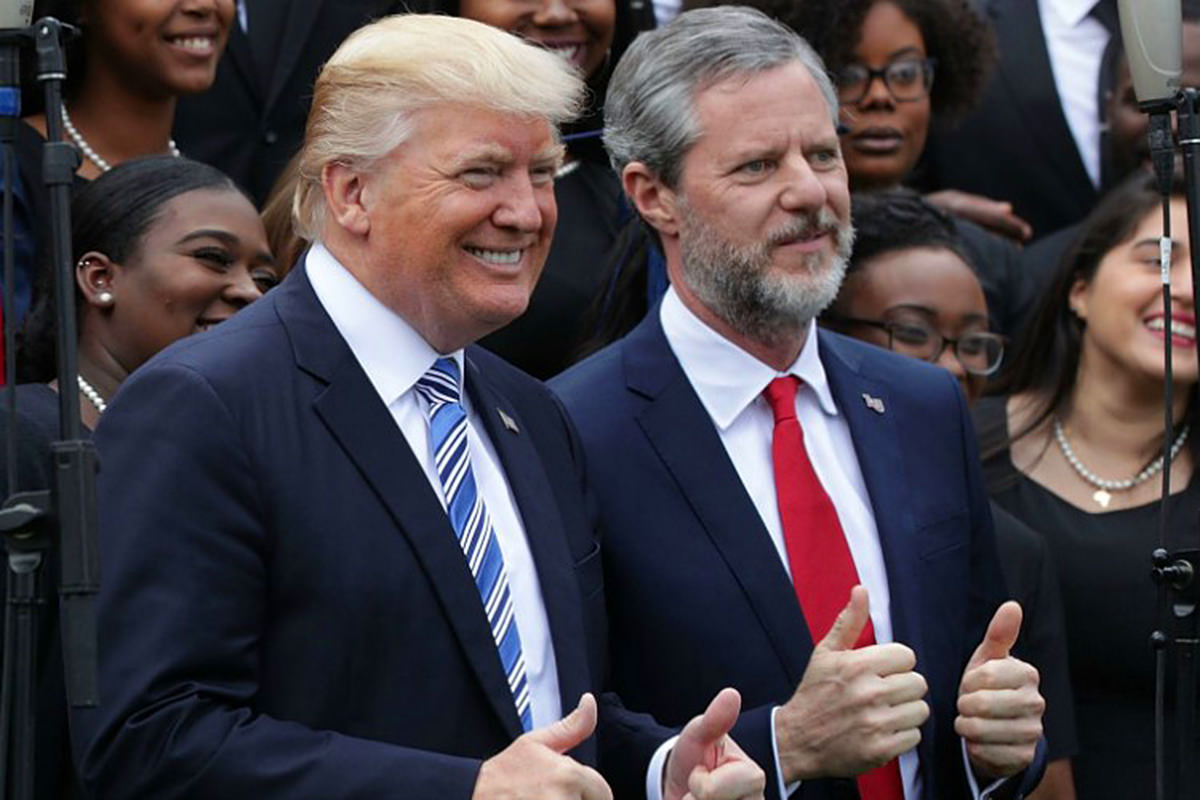 Image from Getty Images

Not that I believe for a second that all Falwell did was watch the pool boy rail his wife. At the bare minimum, his dick was in-hand. More likely he was all up in that pool boy. Or the pool boy was all up into him. Or both. Who can say?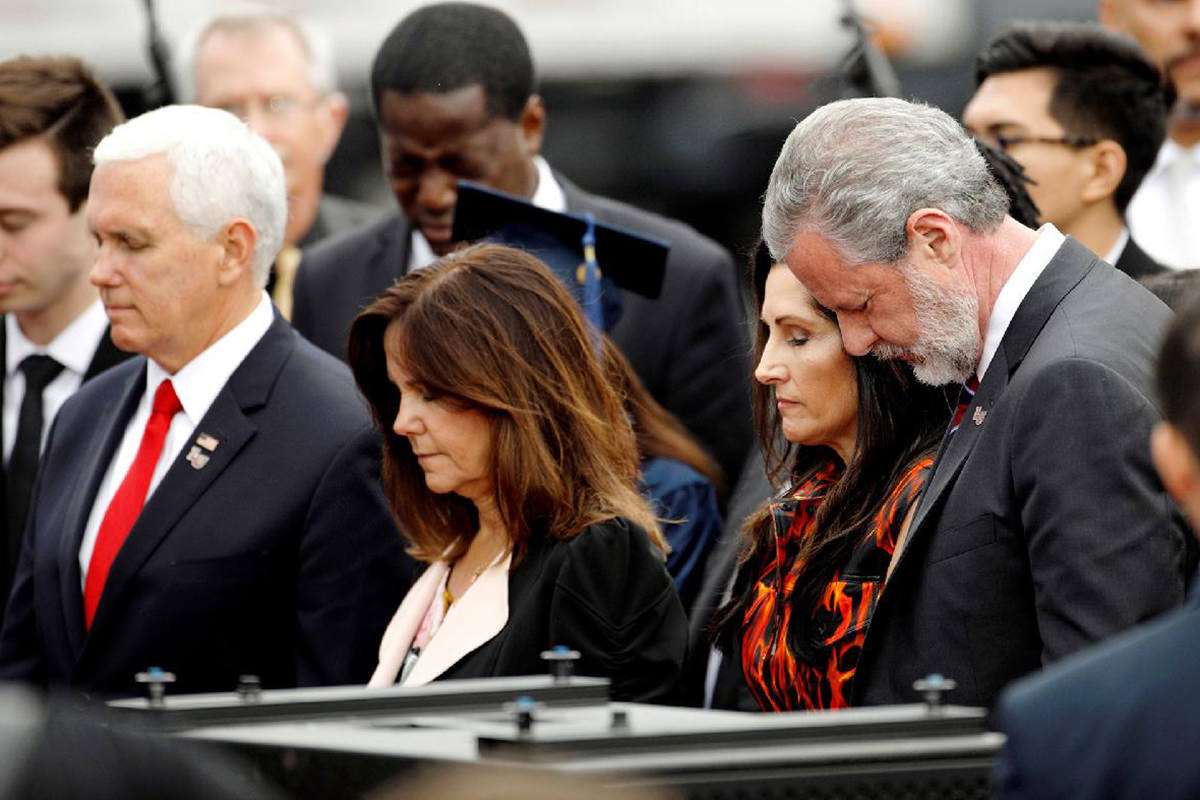 Image from REUTERS/Jonathan Drake

And of course Falwell Jr. is claiming that all of this is a criminal conspiracy and has asked the FBI to investigate. He claims that people who were feeding information to the press were "cowardly" for not using their names. I guess it's less cowardly if you claim to do something in God's name? Well, whatever. Absolutely none of the salacious details coming to light should surprise anybody. This is just one in a long, long line of church scandals that are continuously being unearthed which feature hypocritical assholes who are 100% in the "Do as I preach, not as I do" camp.

Image from REUTERS/Scott Morgan

But what does it matter? Whenever this happens (and it happens a lot), all you have to do is say that Jesus forgives you, therefore everybody has to forgive you.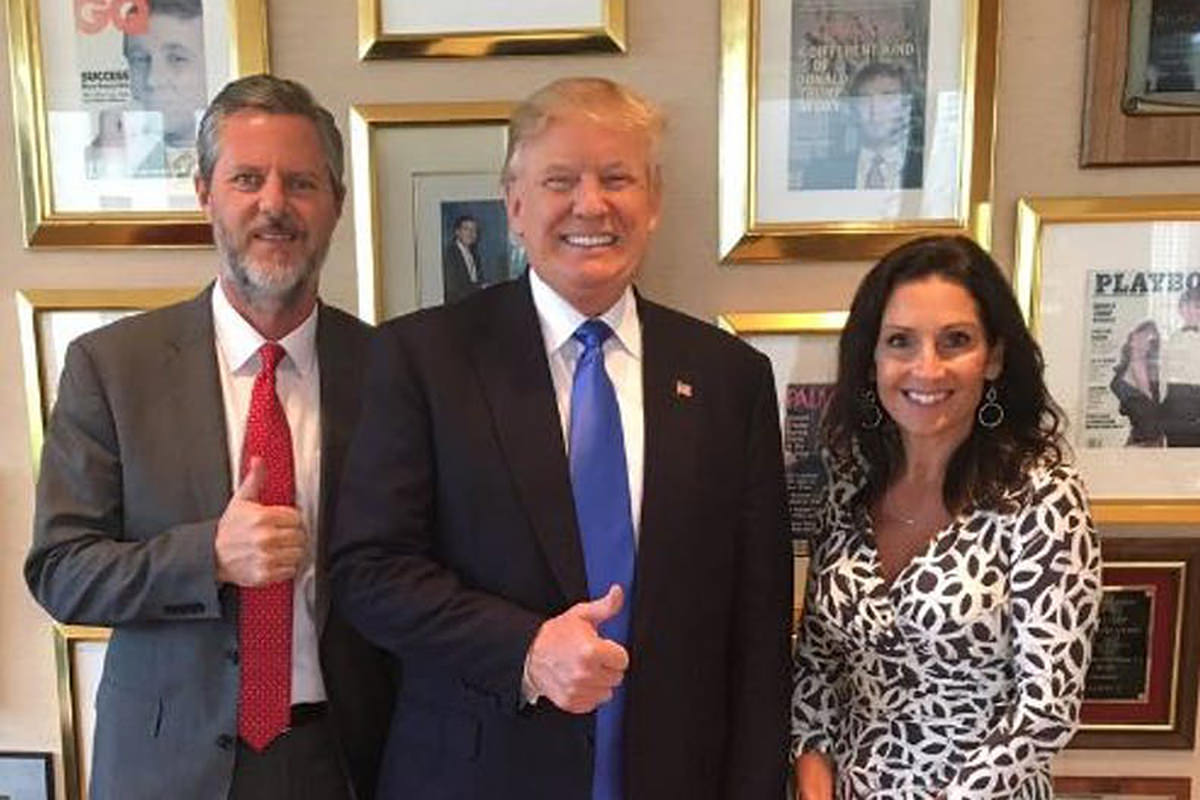 Image from Twitter

Falwell and his wife are, after all, most certainly "Very Fine People™®" and totally worth forgiving despite the fact that they have condemned their own behavior in the eyes of God on a regular basis.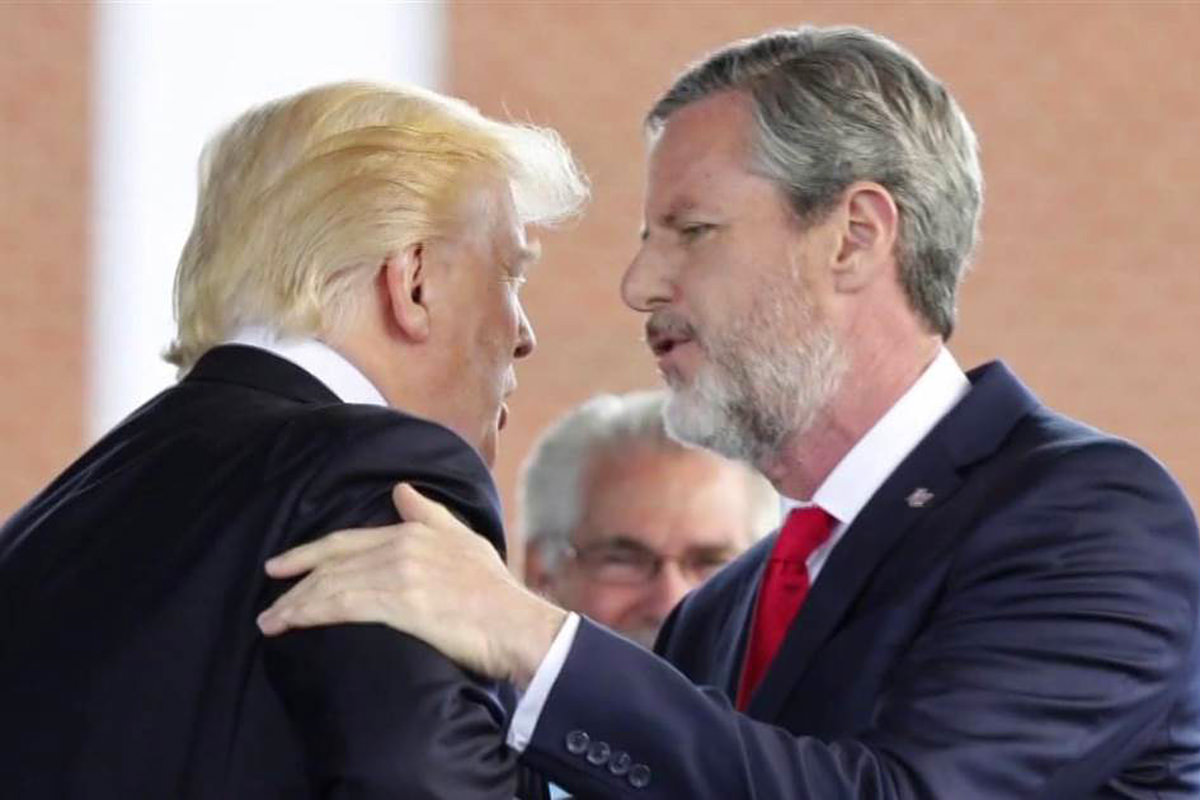 Image from MSNBC

In the end, I guess there's nothing to see here. This is just another day on planet earth, and raging hypocrites being hypocritical is happening every day.