The election may be (mostly) over, but don't destress just yet... because an all new Bullet Sunday starts... now...

• FAME! One of my earliest blogging friends is Heather Scarbro Dobson (formerly of Coal Miner's Granddaughter). She's an author and paranormal investigator living in Georgia. We've met up several times when I was in town for work and I've been on two investigations with her. The first was to Waverly Hills Sanatorium in Louisville, Kentucky in 2011 (which I wrote about here). It was on that trip where we saw a board that had photos of all the "famous" paranormal teams who had investigated there. I knew none of them. But one of the photos stood out because it was a glossy, fully-staged production which had a team of brooding, pouty badboys... and it was autographed!
I mentioned to Heather that their tagline might as well be "Bustin' Ghosts and Breakin' Hearts!" And ever since then we've been joking back and forth about who the sexiest member of the team was. She picked Chris, I picked his brother Brannon, and we've had a faux fight going on ever since...
I mean, seriously, Brannon is totally the hottest, amiright? Anyway, Heather writes about the time that we met up in Jefferson City to go on an investigation with The Wraith Chasers in her new book, Recollections of a Future Ghost...
Naturally I wrote about the trip here on Blogography. If you want to read about it, here's your link.

• Count! I laughed way, way too hard at this...
The best part about visiting Australia is the Australians.

• Chappelle Show! Just like after the last election, the host for Saturday Night Live this election was Dave Chappelle. He is one of my most favorite comedians because his form of insightful commentary illuminates in a way comedy so rarely does...
"Don't let hunger dictate your life" is almost prophetic about where we're headed.

• Trebek! Many times, the host of a game show just has to rely on their personality to get the job done. It's not like Pat Sajak requires anything past the bare minimum of smarts to get through a game of Wheel of Fortune. But the host of a show like Jeopardy really has to be on their toes. They have to review all the clues prior to the show. Be sure to grab the right clue from 30 clues. Read the clue in a fluid way that makes it easy to understand. And be sure to pronounce even the most complex words from clues correctly in order for them to be correct. On top of having a winning personality. Alex Trebek has done all this by reading the answers on Jeopardy in the most brilliant way possible for years. That alone deserves kudos... but the fact that he was such a good sport about being lampooned over it all was what made him so beloved...
Trebek was parodied for years on Saturday Night Live, but the best bit was when the Alex Trebek himself made a cameo appearance...
Business Insider did a really cool behind-the-scenes with Trebek last year...
But my favorite appearance out of everything he's ever done? When he was a man in black on The X-Files...
What a sport. I've been watching Alex Trebek on Jeopardy for most of my life... and was saddened that he passed away at 80 years old today, losing his battle with stage 4 pancreatic cancer. He was a truly great and talented personality and will be missed.

• Masked! At this point, I don't know why anything more on this subject needs to be said, but here you go...
Science has laid it all out on the table. There it is. Masks can halt the horrific effect of the pandemic and save lives. But too many people refuse to fucking listen, so here we are.

• Maya! I tell you... every single time I see Vice-President-Elect Kamala Harris speak, all I can think of is just how totally on-point Maya Rudolph's impression of her is...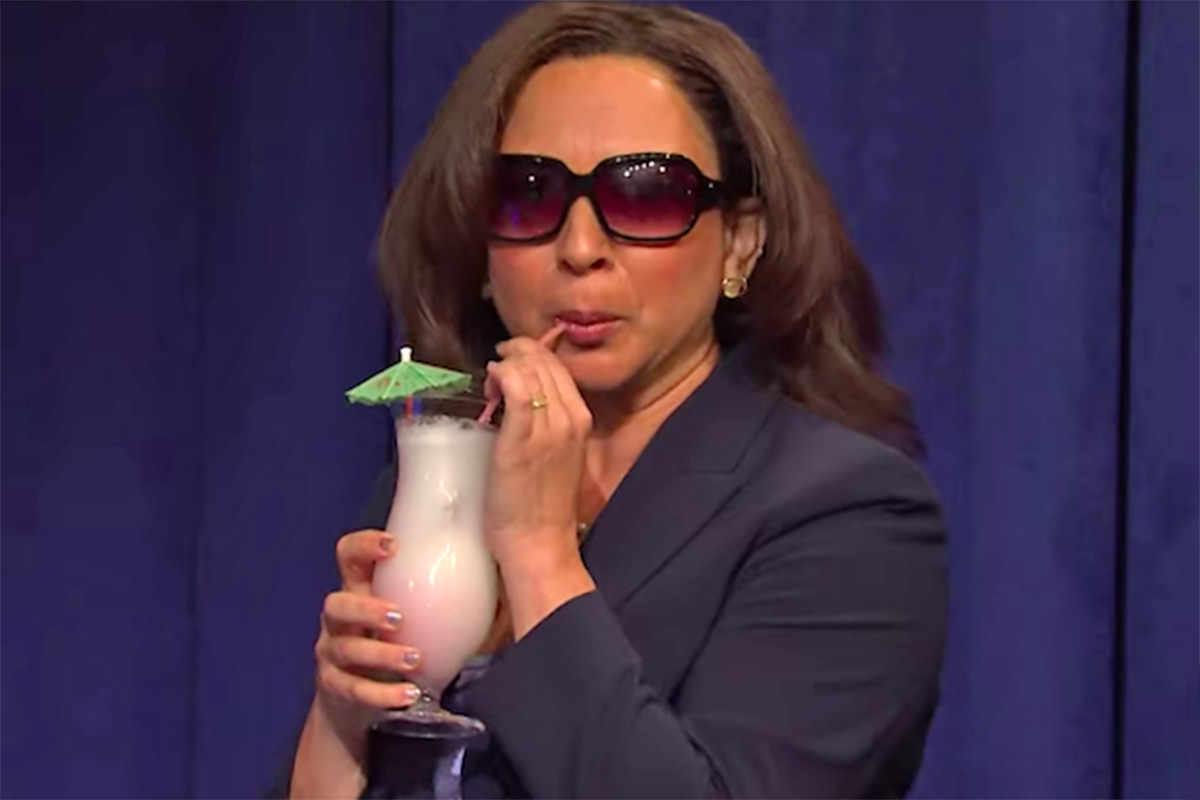 I sure hope that this means we'll be seeing more of her on Saturday Night Live!

• Burn! Soooo... is Bernie Sanders psychic?!? No. He just saw what so many people saw was going to happen...
"For whatever reason?" Come on, Bernie. Democrats were specifically told by Biden to vote safely by mail. Republicans were specifically told by Trump to vote in person. What happened is exactly what was always going to happen given how Republicans were cutting into Post Office operations, restricting drop-off locations, and doing whatever they can to delay or eliminate votes coming by mail... up to and including calling those votes "illegal" with no evidence at all. What's funny is that they also dictated in some states that votes couldn't be counted as they were received, but instead had to be counted after Election Day... once again to provide the illusion that votes were being "found" after Election Day. It's such a transparent load of bullshit. But that's politics for you. Don't hate the players, hate the game for allowing this kind of stupid shit to keep happening.

And that's your election coverage for this fine Sunday.