Posted on August 27th, 2017

The seventh season of Game of Thrones is over... but all is not lost, because an all new Bullet Sunday starts... now...

• Thrones! Welp... that was a riveting finale. At the very end, I mean. Despite having some great moments (I LOVE YOU ARYA!), it was actually kind of slow until that point.
I was disappointed we didn't get more Beric in this episode. He is my favorite character on Game of Thrones by a wide margin, and it was this scene that made it thus...
The fact that he can ignite a sword in flames with his blood is just icing on the cake...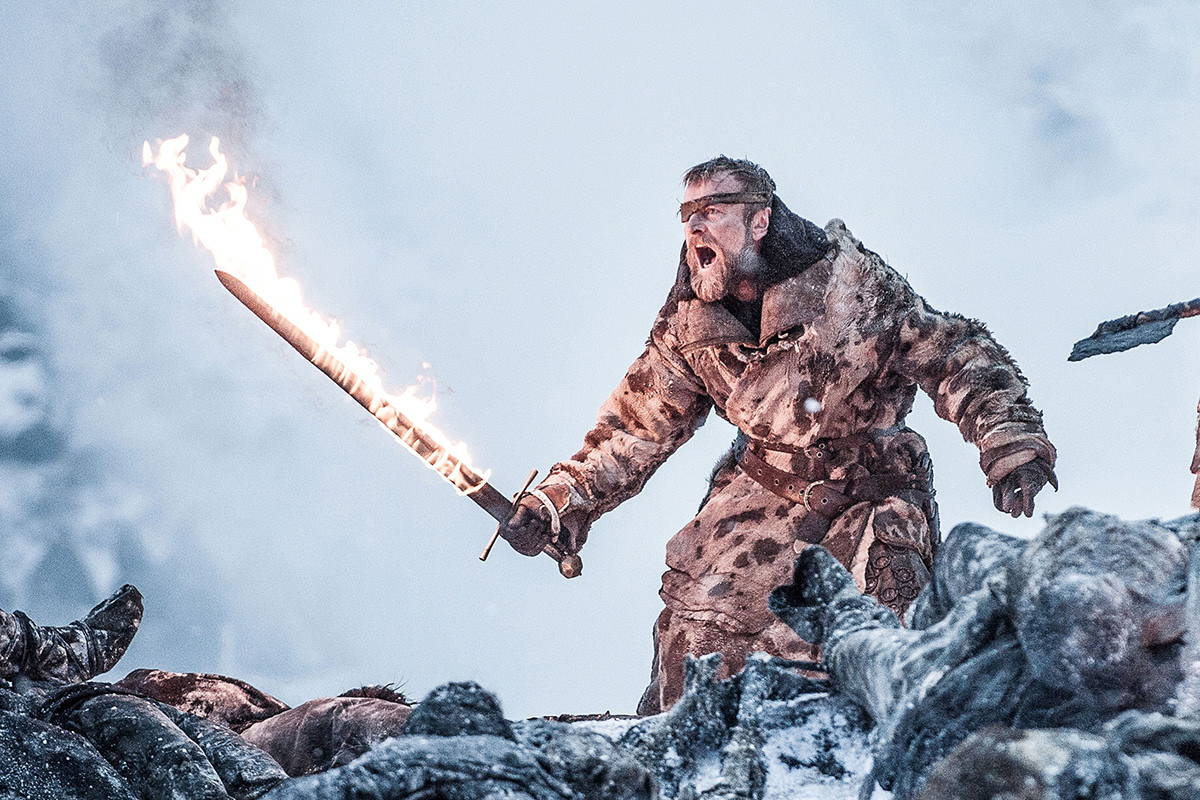 Here's hoping he somehow manages to survive the show. Because...
Holy crap!

• Grrrace! I never watched "Will & Grace" when it was on TV because Deborah Messing plays characters that are neurotic messes, and this looked to be more of the same. Then I saw the Election Special, liked it, and decided to buy the first three seasons when they went on sale at iTunes to prepare me for the return this Fall. Karen Walker is one of the best comedic characters to ever appear on television. Without Karen and Jack, this show would have been a total bomb.
I despise Will and Grace, finding them selfish and uncaring... yet seemingly unaware of how horrible they behave. They think themselves to be better people than they are. Karen and Jack are selfish and uncaring too, but have no illusion about it. Hard not to respect that. Especially when Karen is so damn funny.

• Never Gonna Give You Up! Probably the best thing I've seen all week...
As if I didn't have enough reason to already love The Foo Fighters.

• Assholery! If I don't know somebody's gender or how they identify, I use "they" and "their" and "them." It's not hard, it's not a big deal, and I'd rather be unspecific than be wrong. If your way of referring to people in this situation is to use "he-she" then you're an asshole. What do you get out of being an asshole to people you don't even know? Seriously, I'm dying to know. People are just trying to get through life as best they can with the cards they were dealt. They don't need your bullshit assholery heaped on them too.

• Rich and Powerful! HEADLINE: A Federal Judge Put Hundreds of Immigrants Behind Bars While Her Husband Invested in Private Prisons. This should surprise absolutely nobody. This is the way our corrupt system works. Wealthy, powerful people continue to exploit their privilege and position at the expense of everybody else. Just as they've bought our government, they're buying our freedoms, our liberty, and our justice. Because if we actually HAD justice, this judge would be FUCKING EXECUTED and her husband IMPRISONED FOR LIFE. But, by all means... continue to buy into the system that gives ZERO SHITS for you and allows people like this to prosper. This hasn't been a country "of the people, by the people, for the people" for a long time now. It perished from the earth the minute money became more important to us than ideals.

• Still More Assholery. Even if you are willing to put aside his many, many atrocities against people... Joe Arpaio is still a fucking inhuman piece of shit that deserves a hell of a lot worse than jail.
And here's Trump pardoning him from a mere six months of jail time. HE WON'T EVEN DO SIX FUCKING MONTHS.

• Violence! I really do try not to advocate violence... but sometimes you need to take out the fucking trash, know what I'm sayin'? "A racist lady made some disparaging comments about black people and Colleen, who has a biracial child, decided to beat the brakes off her..."
Garbage is as garbage does.

And enough of that mess. See you next week!
Posted on August 14th, 2017

In a time where a woman is killed by Nazis on American soil, I am finding myself at a loss to deal with the evil that assaults us day after day. In a time where our president condemns Nordstrom for discontinuing his daughter's purses in two minutes but waits two days before he is shamed to condemn the white supremacist cancer eating at the heart of this country, I am finding myself at a loss to want to try.
Now, more than ever, I understand why some people just want to watch the world burn.
It would seem we deserve nothing better.
And yet...
It's tough to shake the feeling that people in general... humanity, as it were... has a potential for goodness that makes us something worth saving.
Despite it all...
Oh...
And the Red Sox beat the Yankees 2 games out of 3. If that doesn't make you believe in the power of good triumphing over evil, I don't know what will.
Keep hope alive, everybody.
Posted on July 30th, 2017

Time to get busy living... or get busy dying, because an all new Bullet Sunday starts... now...

• Sweet! Today is National Cheesecake Day! The odds of me finding decent cheesecake in the wilds of Maine are probably slim considering there aren't any Cheesecake Factory restaurants in the entire state. I'd have to drive to Boston, which is nearly five hours round-trip! But who knows? Perhaps there's some awesome blueberry cheesecake to be found 'round these parts. The question being... will I have enough energy to seek it out given that I haven't slept in two days?

• Sweeter! Also not available in the entire state of Maine? Pinkberry. Which is a major bummer, because they just added a delicious-looking Black Raspberry to their flavors list...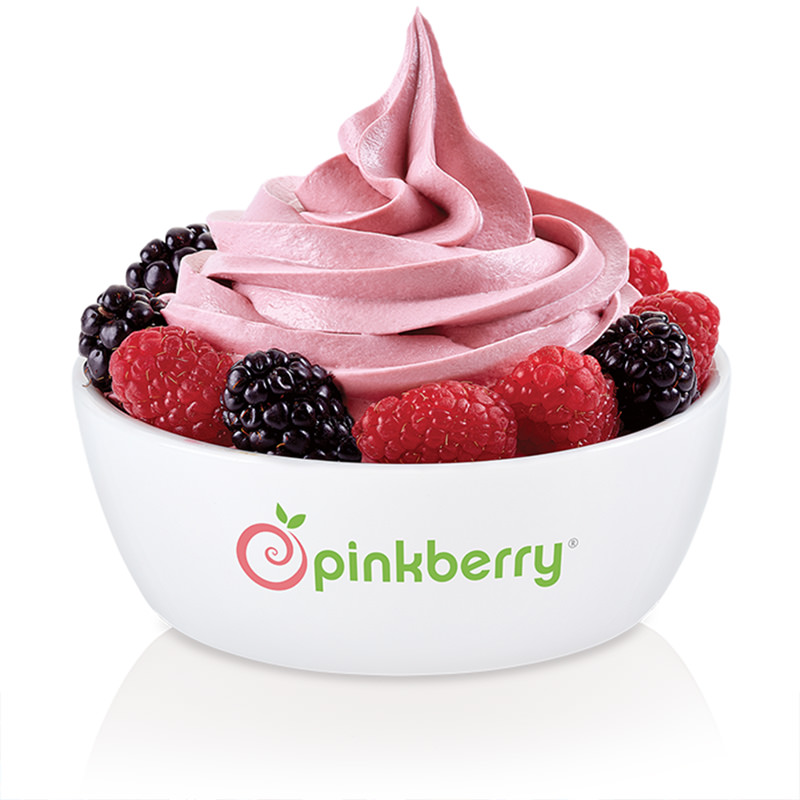 So not fair.

• Sweetness! Awwww...
This could be one of the best meet-cutes in history... or the beginning of a horror story to end all horror stories.

• Sweetest? In a move that I can't wrap my head around, I'm seeing posts to social media about people finding Halloween candy being put out. When it's not even August and the holiday is still three months away. Given how the leftovers go on close-out sale for the month of November, we might as well leave it out year-'round. One third of the year devoted to Halloween is absurd... and I like Halloween.

• Unsweet. Since politicians would rather tax people to death than reign in spending, we're inundated with taxes every damn day, and new taxes are never far away. Take, for example, the "Sugary Drink Tax" which adds to the cost of every soft drink (or pop, or soda, or Coke) you buy. Chicago's takes effect on Wednesday... and Seattle's takes effect in January. More cities are looking to follow suit so they can be a part of a crash-grab disguised as a way of saving citizens from obesity. It's shameless and pointless (politicians will never be satisfied with one new revenue stream when there are dozens more to be had!), but... easier than cutting spending, that's for sure. Which leads me to wonder exactly when the tax burden of everyday citizens is going trigger revolt. Could this be the one? Stay tuned.

• Sour. And speaking of bullshit taxes... Washington State's legislature is devoting $300,000 to a feasibility study of building high-speed rail from Portland to Seattle to Vancouver. Something which would undoubtedly be funded by putting a tax on the tax that's on the tax you're already taxed! And undoubtedly be run by the Washington State Department of Transportation... an organization which regularly takes projects which should be able to be completed in months, and dragging them out for years (all while creating the biggest inconvenience possible for everybody). It's a total recipe for fucking disaster. But let's spend THREE HUNDRED THOUSAND FUCKING DOLLARS to study it anyway.
Which, in itself, is fucking stupid. We don't need a study. All we have to do is look at California and the way their high speed rail is coming along. The project is hemorrhaging money and taking much longer than originally budgeted. As if that wasn't bad enough, the projected top speed of their "high speed rail" keeps dropping below the 220mph benchmark they set. But even better? Even at the outrageous price of $86 a ticket to go from San Francisco to L.A. ... IF they manage to get a whopping 10,000 passengers to ride per day... it will STILL take 203 years to pay for itself. And that doesn't even include maintenance costs?!?
Apparently the Washington State legislature has been taking advantage of our marijuana legalization before deciding where to throw away THREE HUNDRED THOUSAND FUCKING DOLLARS! And here's the best part... people like me who live in the Eastern half of the State and would rarely use the thing will undoubtedly be included in the taxation required to build it. Yay.

• Bitter. Holy crap where do I even start after the week in politics we've had?

Annnnnd... welcome to Shawshank.
Posted on July 12th, 2017

Today is Net Neutrality Day. Which you'd think would be redundant since we have it, but apparently that may not be for long.
Pig fucker assholes like Chairman of the FCC Ajit Pai are once gain trying kill net neutrality so that big business can control the internet. Never mind that they have to tell lie after lie after lie to sell it to the American people... the money involved is massive, the people involved are all-powerful, and telling lies is not something they really give a fuck about.
I have written about how crucial net neutrality is to a free and open internet many, many times (like here, for example).
And I'm just one voice of many, because the American people have backed net neutrality many, many times.
But it never seems to matter, because the people trying to kill it have an endless supply of money to throw at the pig-fucking assholes who keep assaulting it.
It's at times like this that I sincerely feel we should burn this fucking shithole of a corrupt piece of shit country to the ground and fucking start over. What The United States of America is supposed to be all about is lost when its citizens no longer have a say. People with money are ultimately the only ones allowed to have a voice now. Because they are the only ones with the means of buying off the politicians who make the decisions for all of us...
If Pai and his bought-and-paid-for pig-fucking asshole confederates actually manage to kill net neutrality, I might as well take down Blogography. Because it's only a matter of time before Very Important People decide they don't like me calling them pig-fucking assholes and shut it down for me.
The pig-fucking assholes.
Visit the FCC and tell them that you support Net Neutrality.
UPDATE: And... Mr. Trae Crowder, everybody...
Holy shit what a cluster-fuck.
Posted on May 16th, 2017

If President Obama had disclosed classified information to the Russians under any circumstances, he would have been viciously attacked by the Conservative press until the end of time.
If President Obama had said "I have the absolute right to share information with Russia" after disclosing the classified information to them, a lynch mob would have formed outside The White House within the hour. Hell, there would probably be rioting as the building was set on fire.
And President Obama didn't even have accusations about colluding with the Russians hanging over his head.
But a Republican president with all kinds of sketchy Russian ties discloses classified information to the Russians and says he has the right to do it? The Conservative press is falling all over themselves to claim that the real problem is not President Trump sharing sensitive information with Russia... but that White House staff is undermining the president by leaking classified information on his dealings with Russia to the press.
So leaks are good.
Or bad.
Or good?
I dunno. It's most certainly bad when Hillary Clinton is careless with classified information. We all know that. THAT was enough to cost her the presidency!
So I guess it all depends on what day of the week it is.
And that you're not a Democrat, not black, and not a woman.
Or something like that.
I'd ask questions, but I don't want to be arrested. Because bend me over the Lincoln Memorial and fuck me with a tightly-rolled copy of The Constitution... this happened.
Welcome to fascism.
Posted on May 11th, 2017

I'm going to prove how bigly smart I am by picking a fight with the FBI.
You know... the guys who know where all the bodies are buried. Literally.
Posted on April 16th, 2017

Sure it's Easter, but there are other reasons to celebrate the day, because an all-new Bullet Sunday starts... now...

• Kitty! Everything I love about cats can be found in this one clip of a kitty trying to escape the field at a Marlins game...
What a trooper! Apparently a Marlins' employee adopted the cat, who was named "Don Cattingly" in a Twitter poll.

• Kedi! And, speaking of cats...
Can't believe I have to wait until November for this to come out on video!

• Atomic! Okay... putting aside the fact that the trailer for Atomic Blonde features music by both Depeche Mode and New Order... how badly does watching this make me want to see the movie?
Charlize Theron should be in a lot more movies.

• Ragnarok! Speaking of movie trailers... how amazing is the latest Thor movie looking?
I'm part of the minority who actually likes the Thor films. The first one was really great at establishing the characters. The second stumbled quite a bit, but was still entertaining. But this? Probably the best Thor yet. Possibly one of the best Marvel films yet.

• Spicey! Melissa McCarthy is hosting SNL on May 15th. I'm hoping it's just an hour-and-a-half of her impersonating Sean Spicer, playing out the best of his ongoing fuck-ups. Verbatim. In the meanwhile, we have yet another flawless sketch from last night's episode...
What a big, beautiful slice of chocolate cake.

• Politics! The more you know about how politics work in this country, the more you think that we should burn the entire system to the ground and start over...
Politicians don't act in the best interest of those they represent because they don't have to. That's the underlying reason we're as fucked as we are.

Now go eat some eggs, you animal.
Tags:
Bullet Sunday
,
Cats
,
Dumbassery
,
Movies
,
Politcs
,
SNL
,
Thor
Categories:
Bullet Sunday 2017
,
Cats 2017
,
Movies 2017
,
News – Politics 2017
,
Television 2017
—
Click To It:
Permalink
—
0 Comments: Click To Add Yours!