Posted on May 13th, 2021

And so my set of Apple AirTags arrived today. These small devices can be attached to stuff in your life that you're always losing, then tracked down with your Apple Device (like an iPhone). They use near-field Bluetooth technology, which uses far less power for better battery life than regular Bluetooth, but with a far shorter range.
So let's get to it, shall we?
BUT BEFORE WE BEGIN: No need to comment about privacy concerns, security concerns, tracking concerns, and all the other issues that always get brought up when I talk about "smart" technology... especially smart technology that is designed to track stuff. I am aware. Apple addresses "unwanted tracking" on their site and (hopefully) any initial security problems will be quickly resolved given Apple's "privacy is important to us" mantra. We'll see. In the meanwhile, I want to be able to track my crap. But is Apple AirTag the way to do it?
AirTags cost $29 each, which is middle-to-average for the tracking devices I've seen. Tile "Mate" trackers are $24.99... Tile "Pro" trackers are $34.99. I ordered an AirTag 4-Pack for $99, which makes the cost a more reasonable $24.75 each. Like many Apple items, they offer free engraving for each AirTag. You can choose from an assortment of emojis, numbers, monogram initials, and such. Each AirTag has room for four characters, but I liked the idea of just one big emoji in the middle of each one...
The package is typical Apple minimalist style...
I (foolishly?) ripped it open from the top, which made a mess of the box...
It was then that I saw Apple means for you to open the thing from the bottom of the box where they conveniently have a strip to unseal it so you can easily pull it open. Oops. But, in my defense, how often does somebody want you to open the packaging from the bottom?
Inside were my four AirTags along with safety sheets and instructions on how to activate them...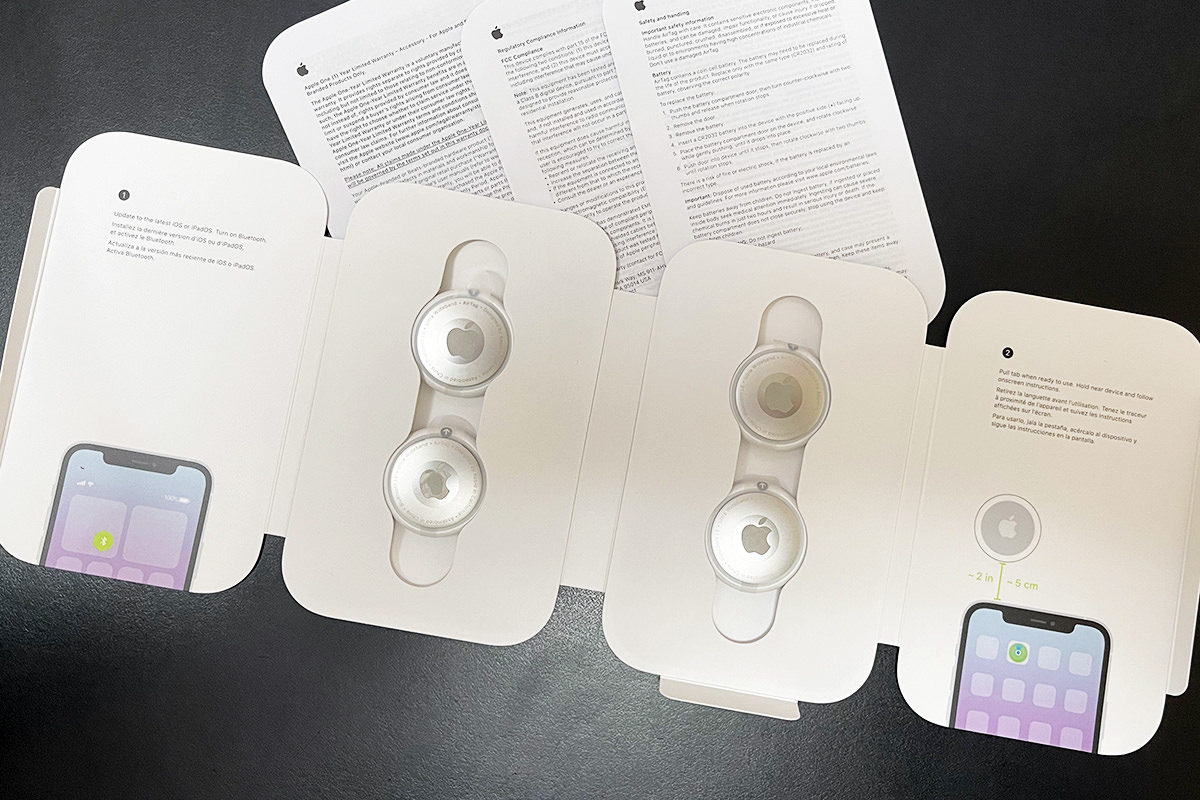 The AirTags themselves are pure Apple quality. The backs (where you open them to change the battery) are metal. The engraving on the fronts is so nice that it looks like they are screen-printed buttons or something...
If your iPhone is on, you can just bring the tags close to it one-by-one to get them assigned to you and your Apple iCloud account. Or you can open up the Find My app and add them manually...
After you unwrap the AirTag and pull the plastic separating the battery, it immediately becomes active so you can pair it with your account...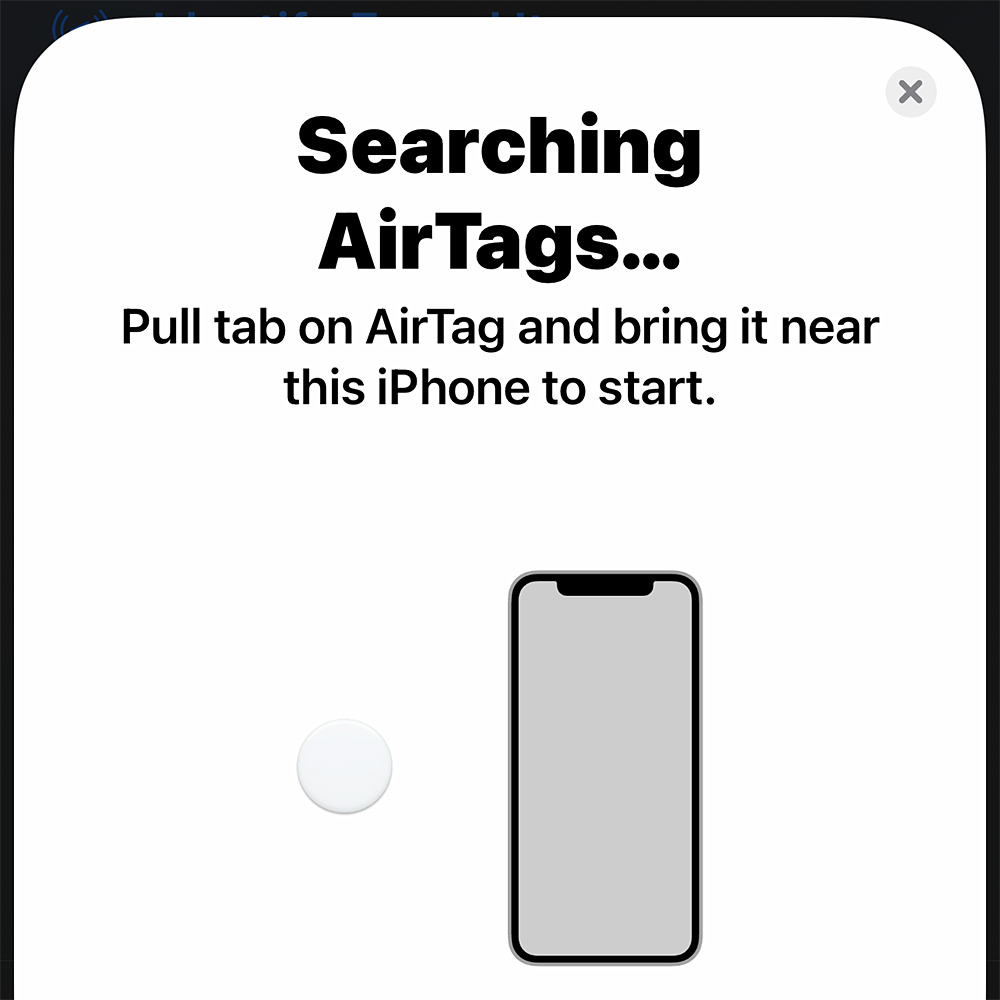 There is a list of custom names you can choose from (backpack, keys, wallet, etc.) or you can enter a custom name and choose an emoji to represent it...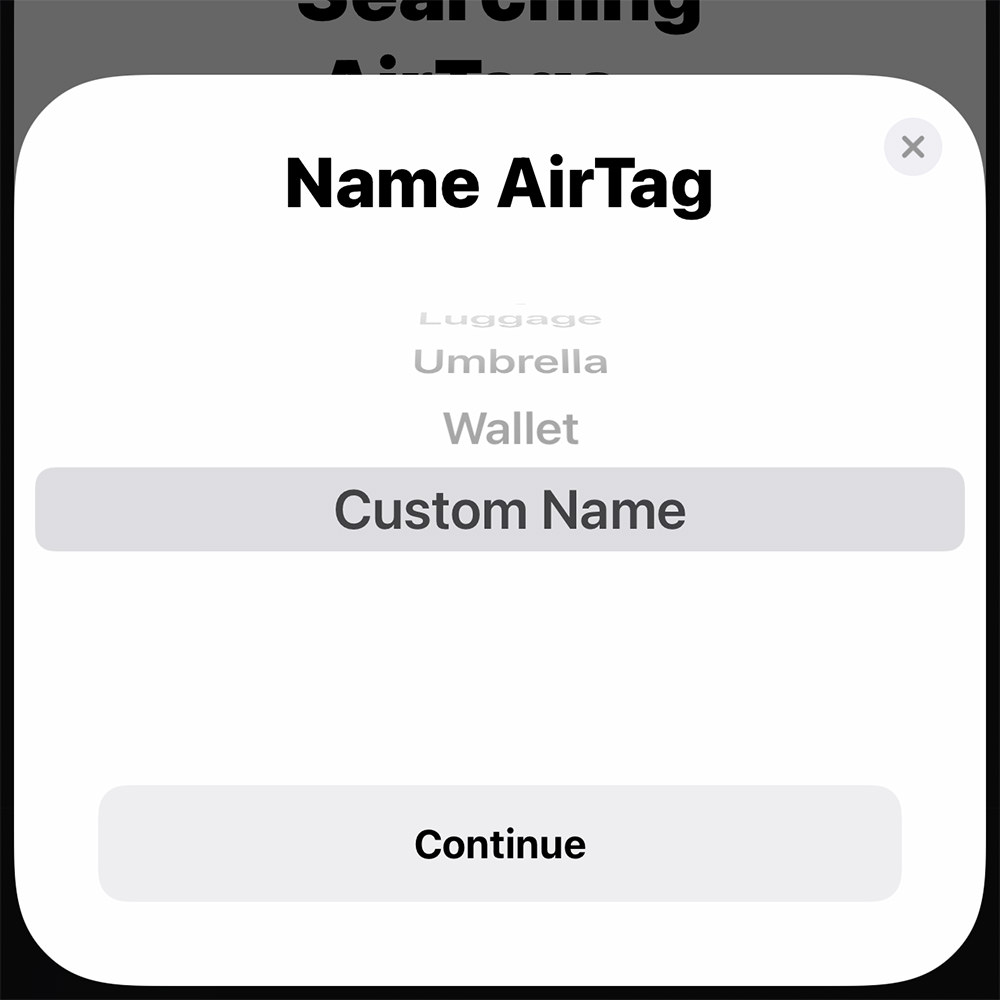 When it comes to items I lose most, it's 1) My keys. 2) My wallet. 3) the TV remote. I put the fourth AirTag in my backpack... not because I lose it, but because if it's stolen I'd like to be able to find it.
I ordered a keychain holder for one of my AirTags, but it hasn't arrived yet. I ordered a sticker patch to plaster an AirTag on my TV remote, but it hasn't arrived yet either. So about the only AirTag I can use right out of the gate is the one for my wallet. I had been using a "Slim" Tile Tracker in my wallet, which was 1/3 the height of an AirTag, but Apple hasn't released a thin version yet, so I guess I'll have a bump in my wallet until they do...
I started carrying my wallet in my front pocket years ago for both comfort and safety while traveling, so this isn't a terribly big deal. But still... I hope Apple is coming out with a thin version real soon now (or that Tile makes their slim version compatible with the Apple Find My Network).
And then there's the actual "tracking" part.
Once you've paired your AirTags with your Apple ID, they show up in the Find My app under "Items"...
Clicking on any of them brings up a screen which allows you to tell the AirTag to play a sound so you can hear where it is if it's near... but also track down the item with your Apple device. Since there are no iPhone users in my area, I had to use only the Bluetooth Near Field local scanning...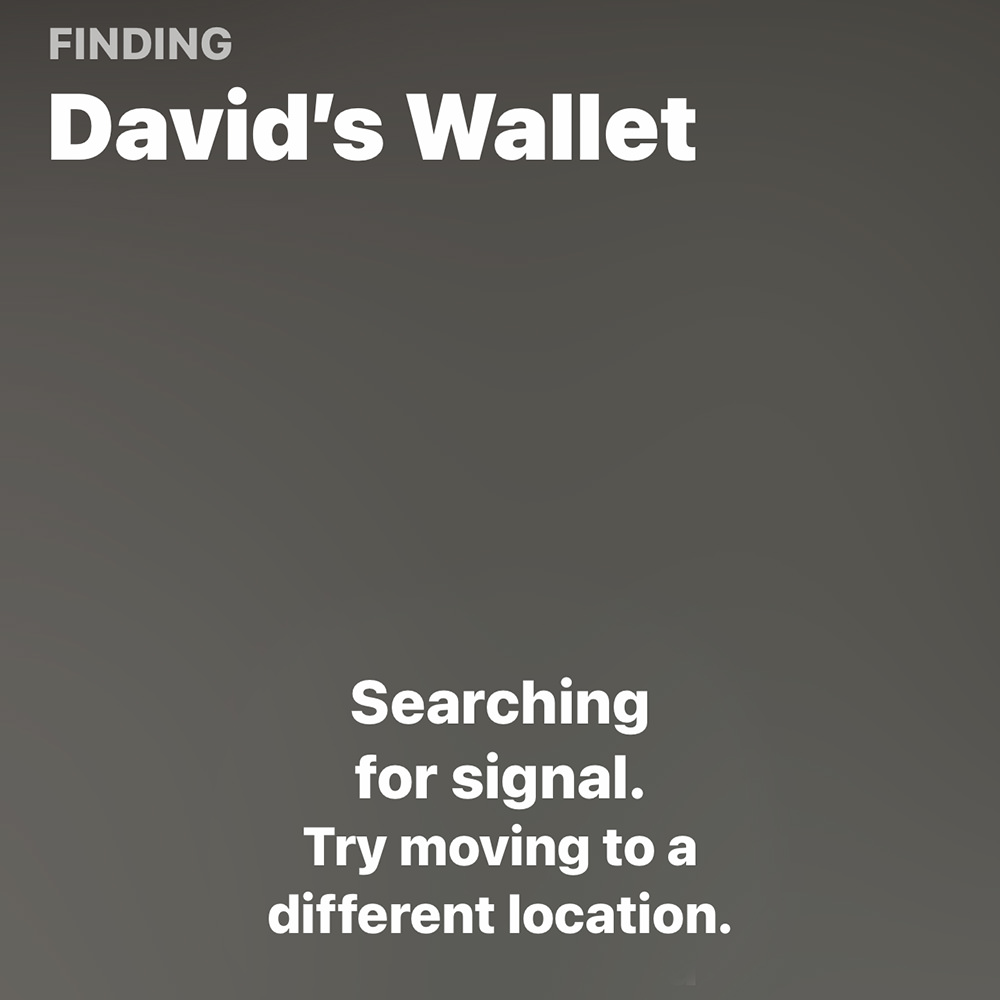 I read somewhere that the range on AirTags is 100ft. That wasn't even remotely the case for me... after multiple tests I found it to be 20 feet at best. When looking for my wallet, which I left on a chair in another room, the range in connecting to it was about 17 feet...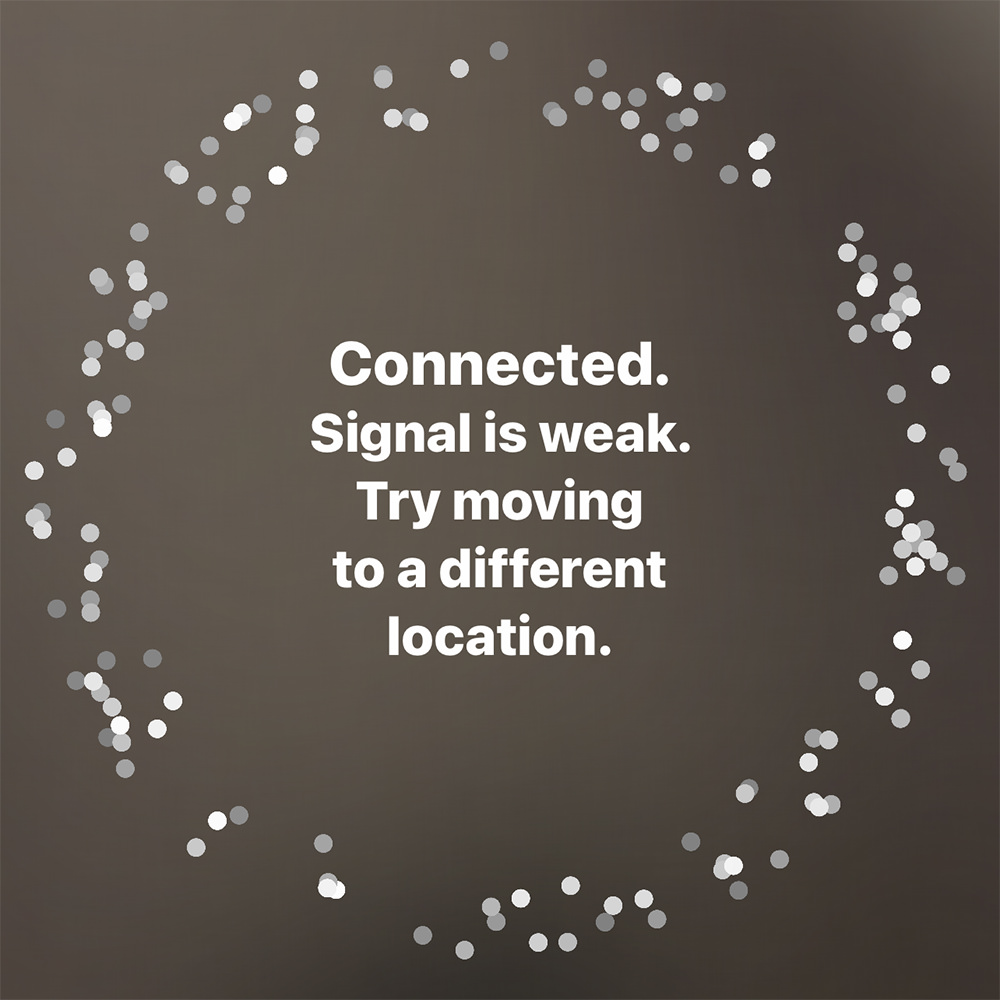 Because Near Field Bluetooth is directional, your phone can literally point you in the right direction to retrieve your stuff...
Then it's a wandering game until you land right near the device...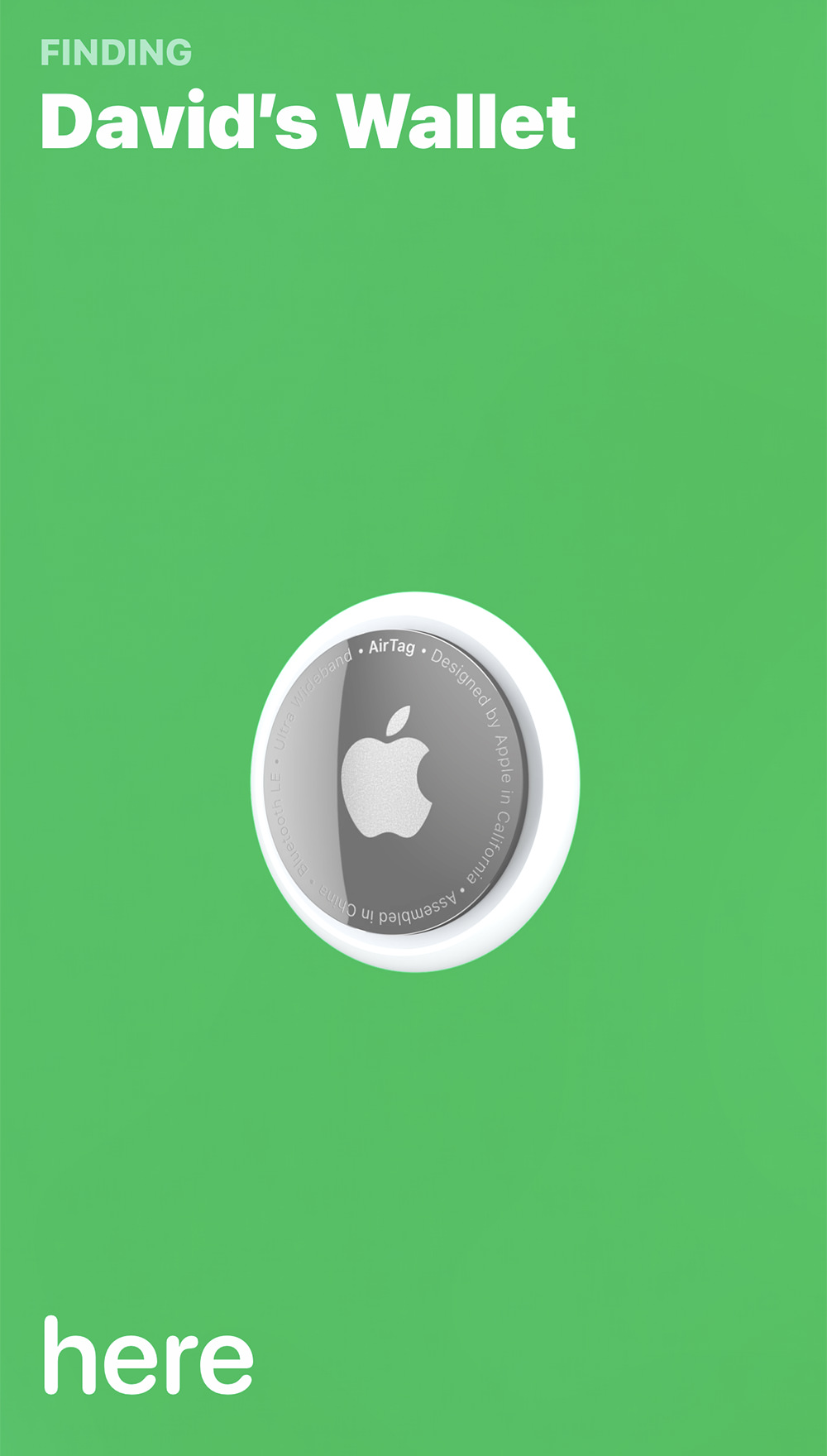 And now that brings us to the talking points about Apple AirTags...
• SIZE & DESIGN — Diameter-wise, it's considerably smaller than a Tile Tracker... but a hair taller. The little pucks are very pretty to look at, but less practical than a Tile Tracker because there's no hole to use for attaching it to stuff, which means extra money because you have to buy AirTag accessories (like my keychain holder that's not here yet)...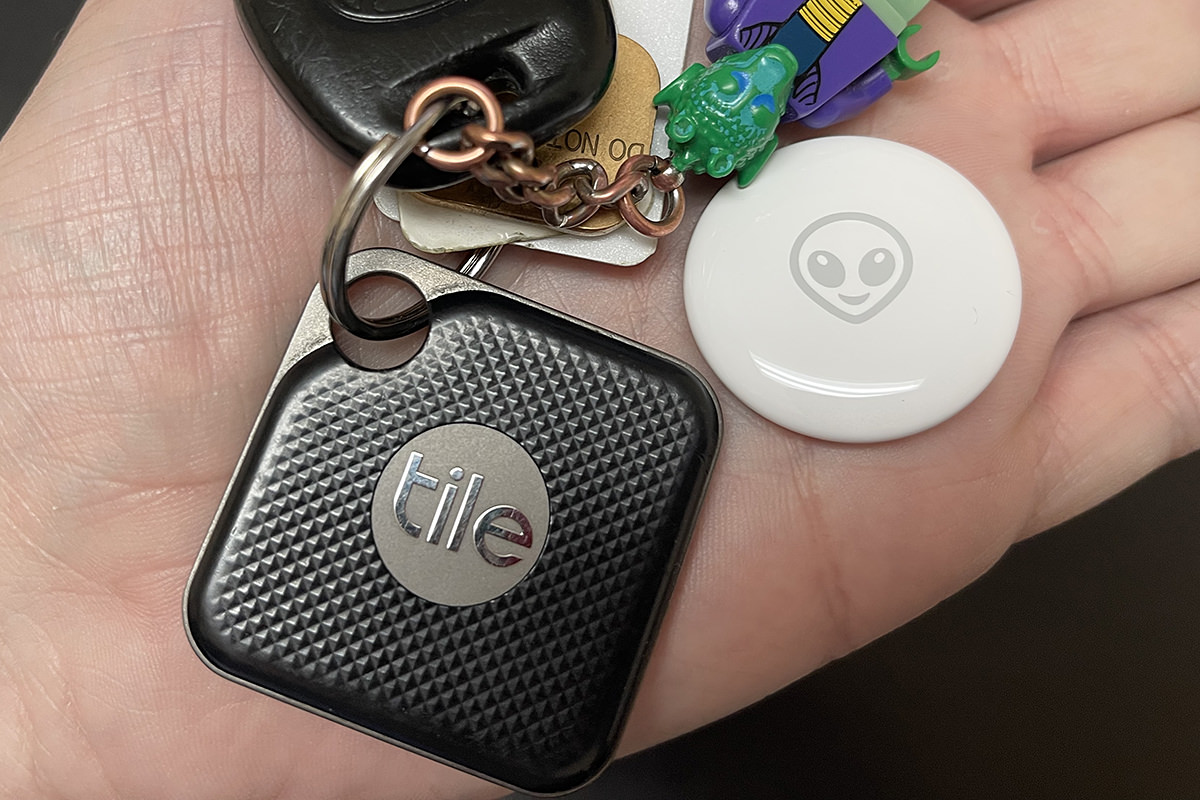 • GETTING LOST — If you cannot connect to the AirTag locally... you can try to find it on the Apple Find My Network... assuming there are any of the hundreds of millions of Apple Devices nearby to see it. You can also put it in "Lost Mode," where you enter your phone number so you can be contacted if it's found. Or, if it's spotted by the Apple Find My Network, you'll be notified with its location when it shows up. If somebody physically finds it, they can bring it close to their iPhone or Android phone and a webpage with your contact information shows up so they can let you know they found it. It's all pretty slick. But, again, anything outside of 20 feet or so is entirely dependent on other people with Apple iPhones wandering around in order for the Apple Find My Network to grab a location.
• SPY TRACKER — Naturally there is a concern that somebody could drop an AirTag in your pocket so they can track your location. Or maybe they put it in your car or whatever. Regardless, if an AirTag is traveling with you, then you're supposed to get an "AIRTAG FOUND MOVING WITH YOU" alert. Then you can find the AirTag and take out it's battery to disable it so peoaple can't use it to spy on you. There has been reports of people hacking the tracking URL or something, which has been deemed problematic, so I'm guessing Apple will get on a fix for that. Hopefully.
• NOTIFICATIONS — Assumably because of the low power mode of the AirTags themselves, you do not receive notification when they are back in range or spotted by the Apple Find My Network right away. It takes a while. Minutes. This is definitely an issue when speed is of the essence, but I guess it's a trade-off Apple had to make. But it gets worse... when you turn on the "Notify When Found" option, I assumed that a text message would pop up telling me when my phone came back into range. But NOPE! I didn't get any notification at all after walking down the street and activating it then coming back to where my item was. Then, when I went to make sure that I had actually activated it, I saw that the option to turn off the notifications (which never came) was greyed out?!? So I have no clue what in the hell is going on.
UPDATE: Welp, a whole 8 minutes later I did get a notification, but only after I started up the Find My App?!?...
I just... don't get it. And of course Apple is playing coy by not including a manual to actually explain this shit. Typical. Also note that even though you're searching for an ITEM, the alert on my Apple Watch says that I'm searching for a PERSON. How Apple consistently misses the little details like this now-a-days just blows my damn mind. Does Apple even bother to fucking beta test their shit any more?!? "WALLETS ARE PEOPLE, MY FRIEND!"
• ITEM SEPARATION — If you subscribe to Tile Tracker's "premium" program, they activate additional features like "Smart Alerts" which will notify you if you accidentally leave something behind. For example... you could tell your Tile Tracker to let you know if you (or, to be more accurate, your phone) becomes separated from your keys. So if you leave them at the restaurant, your phone would get an alert once you reached the parking lot. From what I can tell, AirTags offer no such feature, which is absolutely bizarre. Why would you enter a market where you're not actually competing feature-wise with what's in the market?
• PHONE SEPARATION — You want to know another thing that my Tile Tracker can do that AirTags cannot? Locate my actual iPhone. Squeeze a Tile and it will make an alarm go off on your iPhone. There is no equivalent with an AirTag which seems just brain-dead. Yes, I can find my phone by grabbing my MacBook and logging onto my iCloud account, but do you know how convenient it is to just squeeze the Tile on my keychain to find it? Another feature that Apple has inexplicably left out.
• FIND MY NETWORK PARTICIPATION — I wanted to make sure that my iPhone was a part of Apple's Find My Network so that if my iPhone stumbles across something that somebody has lost, I'll be assisting them in finding it. So when I saw a link which says "HELP A FRIEND: Open iCloud.com so others can sign in and find their devices from this iPhone" in the Find My app, I assumed that would be the place...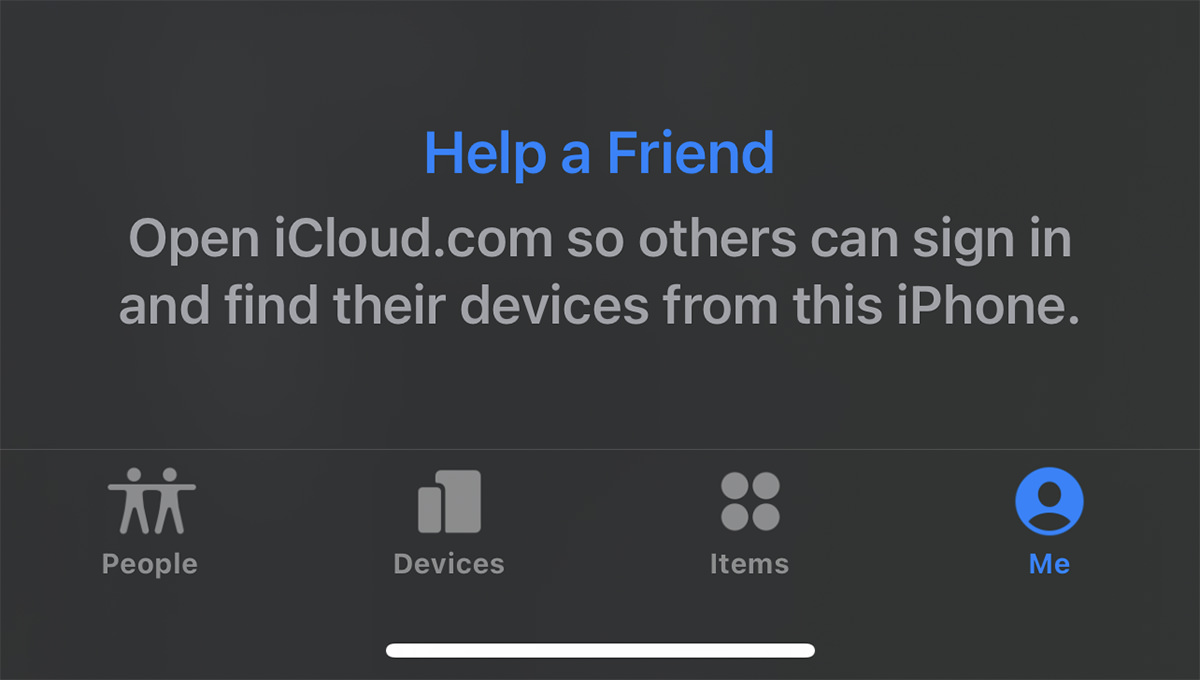 Except when I click the link and sign into iCloud... THERE'S NOTHING FUCKING THERE WHICH ALLOWS ME TO TURN THIS ON! So I'm like "What the hell, Apple?" I have no clue whatsoever whether my iPhone is a part of helping people out in the Find My Network or not. And that's just next-level stupid. I sure hope that this is something that happens automatically, because if Apple is relying on people to turn the feature on... but then doesn't actually give you a way to turn it on... I don't know why the fuck they are even bothering.
UPDATE: I'm guessing the above cryptic message must not be meaning "friend" as "fellow iPhone owners" but instead mean "your literal friends," because I did find a random setting in the "Find My iPhone" section of my iPhone's Settings which says "Find My Network"...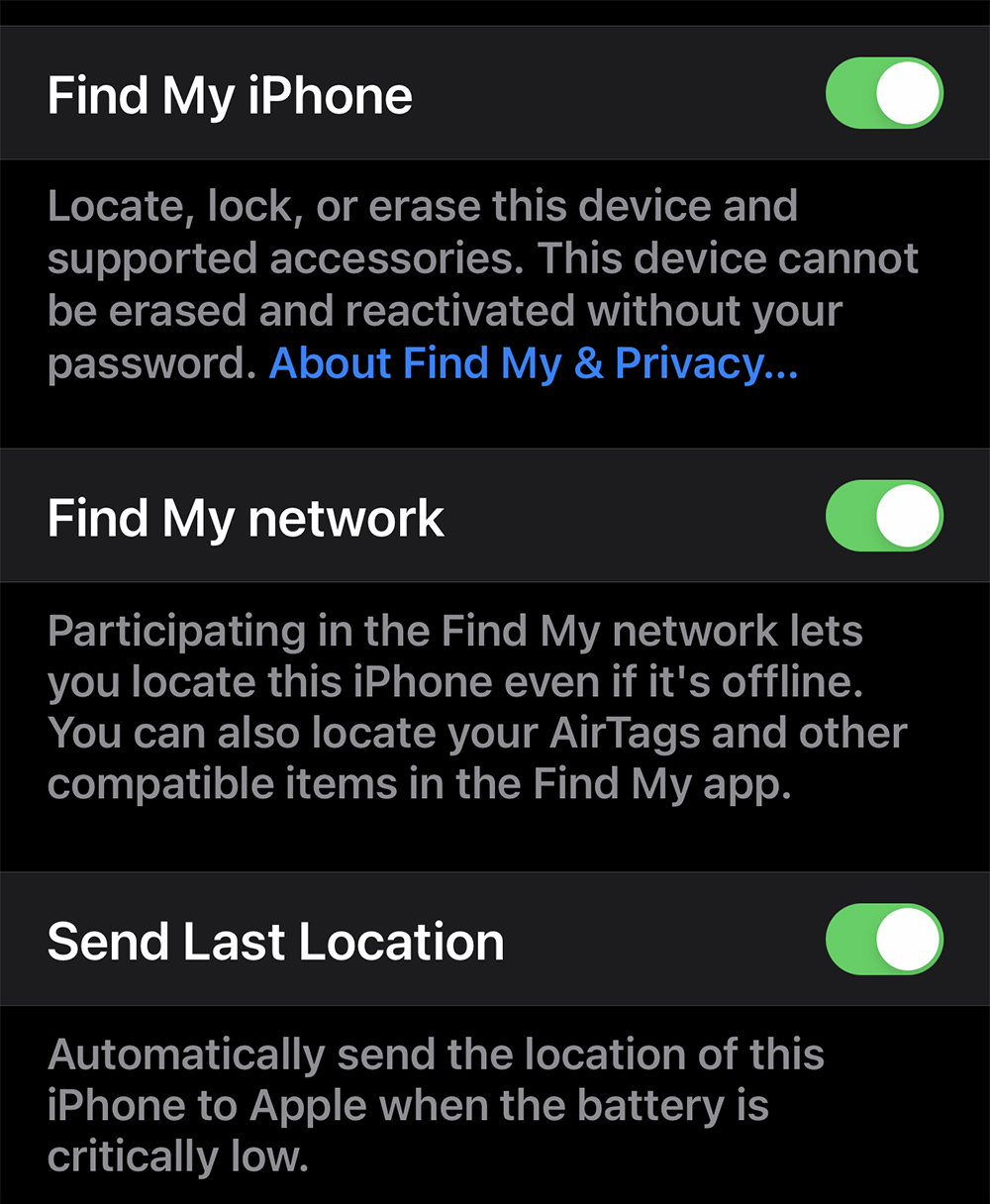 But is that what opts me INTO the Find My Network to help other people? It doesn't say. It's talking all about finding MY shit. And if this is the place where you opt into the network... then why the fuck does Apple send you to iCloud? Jesus Christ what a mess. I found this heinously confusing bullshit WITHIN A HALF HOUR OF RECEIVING MY AIRTAGS... while Apple has been working on this crap for YEARS and didn't notice this might be confusing?!? This is happening with increasing frequency, and I cannot fathom why Tim Cook isn't kicking some asses over it. Steve Jobs sure as fuck would have! God how I miss Steve Jobs!
• CONCLUSION — In my humble opinion? Stick with Tile for now. Sure, the Tile Tracker Network is far, far smaller than Apple's Find My Network (or is it?) and Tiles aren't directionally locatable like AirTags, but since Apple seems to HAVE THEIR HEAD UP THEIR ASSES with the confusing implementation of their tracking offering... and the feature set doesn't compare to what Tile has with their premium service... why run out and replace all your Tiles with AirTags? I mean, come on. This is hilariously absurd and inept. Apple has reportedly had AirTags ready to go since late 2019, but didn't want to release them during a pandemic. Which means they've had OVER A YEAR WHERE THEY DID ABSOLUTELY NOTHING TO DOCUMENT USEAGE, SQUASH BUGS, CLARIFY CONFUSING BULLSHIT, AND ADD HANDY FEATURES?!? What kind of stupid shit is that? I'm sure all of this will be worked out in time... but how much more time does Apple fucking need?
Oh well. I own AirTags now, so I guess I'll scour the internet to see if I can find answers while watching television tonight. It's not like I'll be holding my breath waiting for Apple to clarify things and release much-needed information.
Posted on April 20th, 2021

And here's an Apple Event on this fine Spring day.
Billed as "Spring Loaded," Apple was their usual cryptic self with what was being discussed and announced. The only thing that everybody was betting on was the long-delayed "AirTags" tracking devices. A new iPad Pro was also anticipated. Both of them arrived. And then some. As always, I'm posting the thoughts that went through my head as I watched.
And here we go...

Apple Card I ain't gonna lie. I love the way the Apple Card credit card works. It (along with ApplePay) is how these things should work. The app they built around it is genius. It has features that makes controlling your charges a piece of cake. It works hard to show you the consequences of your payments on interest charges so you can better control your finances...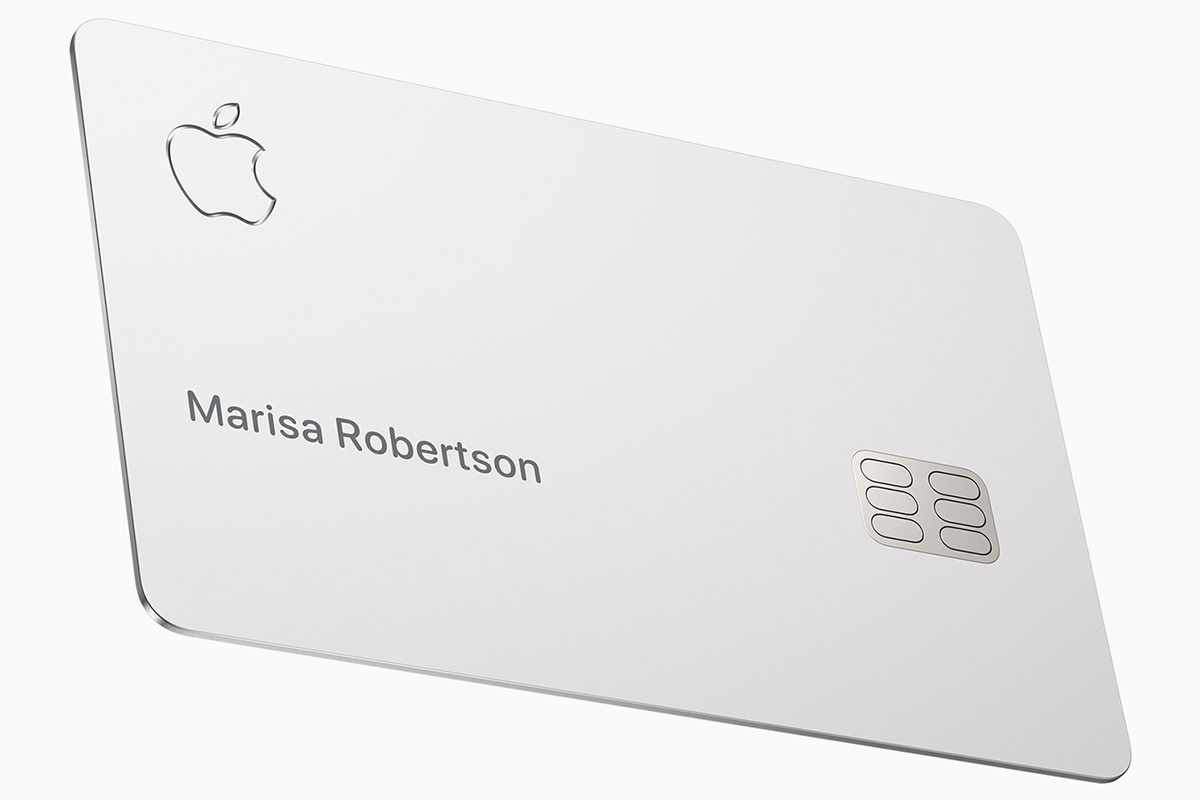 Everything about it is classy. EXCEPT the meager cash-back perk and the fact that it's issued by controversy-embroiled Goldman Sachs. Apple kicked off the event by talking about changes they're making so that cards are more fair. They were hit hard by accusations of unfair, sexist practices, so now they are allowing married persons and domestic partners to use a combined credit history when determining rates and limits. It's about time, and I hope this is just the start in addressing credit inequity in this country, because right now your entire financial future is being determined by something completely out of your control.

Podcasts I don't listen to a lot of Podcasts, but the app for doing so are pretty shitty. Apple is updating things to run better and help people discover content. It's about time.

iPhone 12 Now available in purple! And it is beautiful...
This is the iPhone Prince would have! And released the day before the fifth anniversary of his death.
Find My & Air Tags
I am embarrassed at how often I have to use location tracking to find my phone, keys, and wallet. Currently I am using Tile, but it's less than an ideal solution even though it works just fine. Now Apple has
finally
released their long-rumored "Air Tags" which takes location tracking to the next level. It's far, far superior to just playing a sound, which can be vague... it actually guides you to the location...
The only thing not great is the price. $30.00! Or a 4-Pack for $99. Yikes. And while there are cheaper $13 accessories for putting AirTags on keyrings and such, get a load of the Hermès accessories!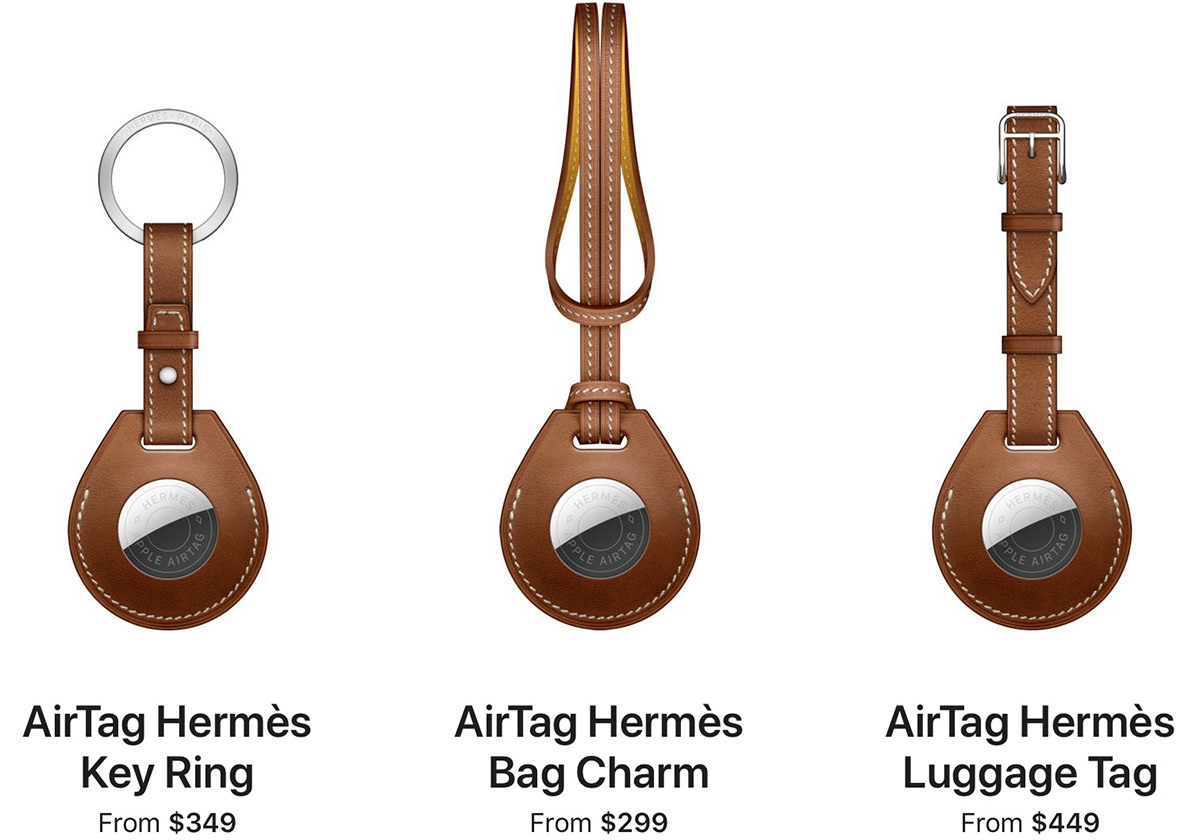 BWAH HA HA HA HAAAA! But, hey... if you've got more money than you know what to do with, Apple has definitely got you covered.

TED LASSO! The best television show I have ever seen is coming back for a second season in July!
Now that's something to look forward to!

Apple TV AppleTV is shit. The OS is flakey. The apps are garbage. The remote is the fucking WORST. And yet... it's what I use as my primary streaming device because it's the most convenient. Now Apple is finally addressing some of the offenses with their new AppleTV 4K. Starting with color fidelity, which can be adjusted within AppleTV instead of trying to get your television calibrated. Sweet...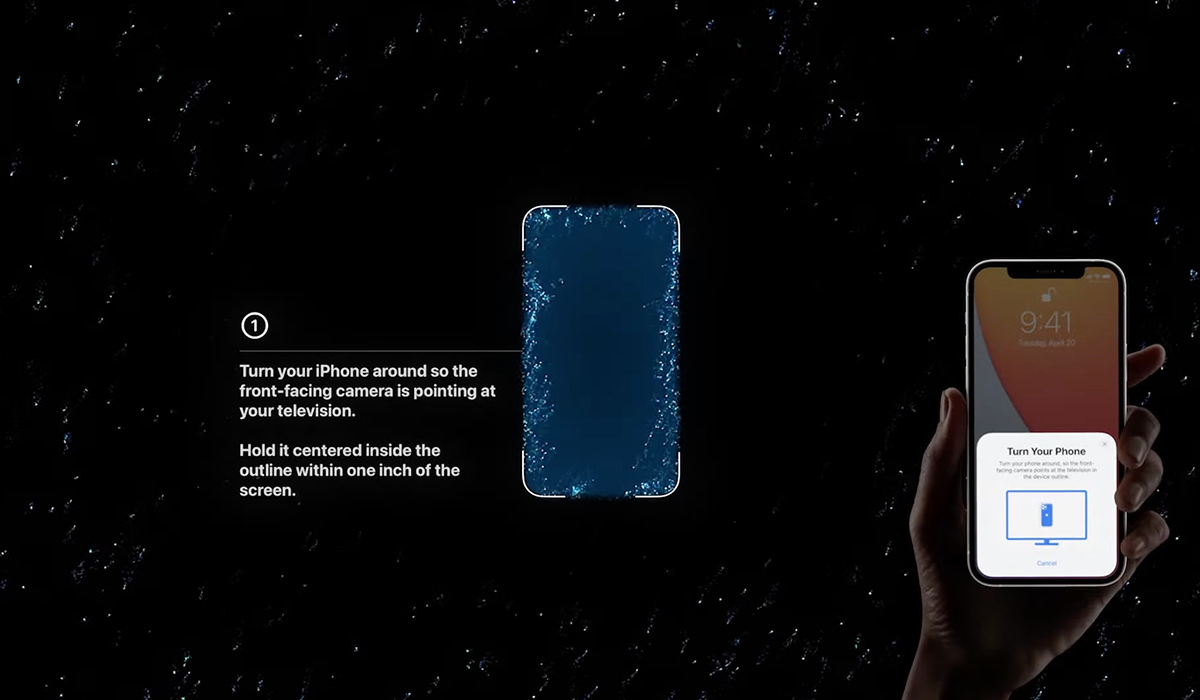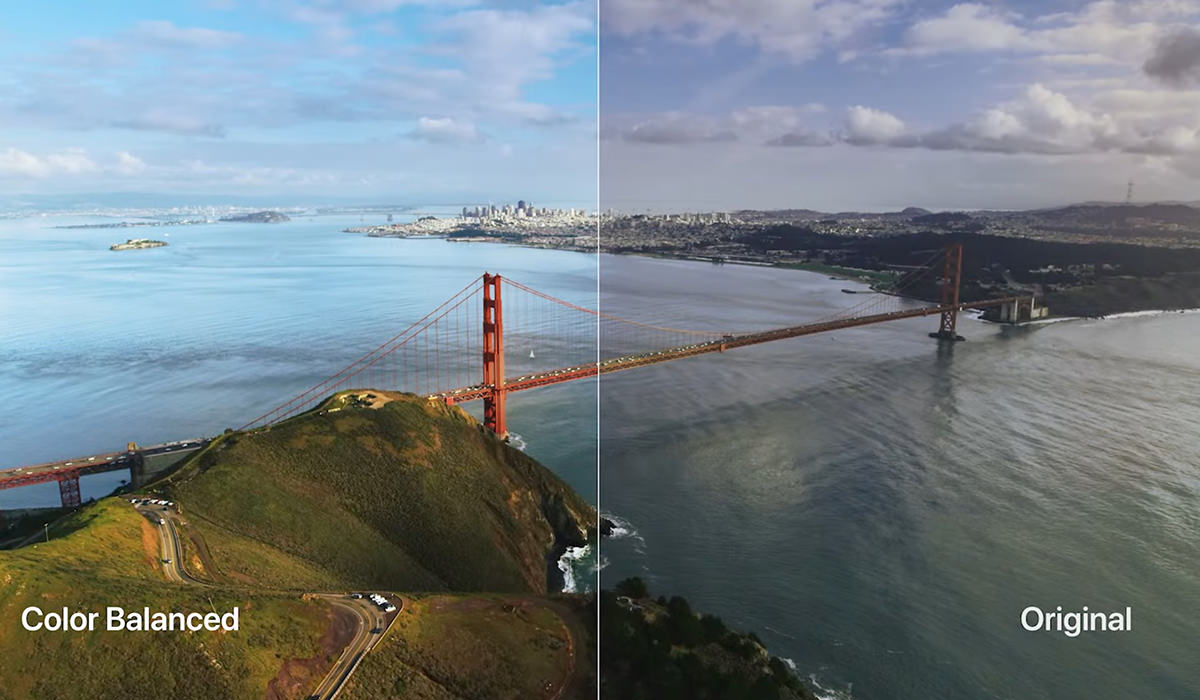 And then there's improvements to the SHITTY FUCKING REMOTE...
It looks better, looks easier to handle, and I like the touch wheel buttons replacing the heinous fucking "touchpad" in the old one. Now if only they'd do something about the shitty AppleTV app, which is absolute garbage. Just TRY to get to the movie you want when you have hundreds. No way to quickly navigate... you have to scroll and scroll and scroll and scroll. Apple has always had a phenomenal GUI team, but now they are falling behind. Badly. The fact that they won't put a little effort into updating it from the ground up tells you all you need to know about Apple's dedication to AppleTV. But holy cats the price. $179 and $199?!? In an arena where you can get streaming devices for cheap, the fact that Apple is pushing TWO HUNDRED DOLLARS is sheer lunacy. AND THE REMOTE DOESN'T EVEN HAVE A BUILT-IN AIRTAG, WHICH SEEMS LIKE A NO-BRAINER OF THE HIGHEST MAGNITUDE!

iMac M1 In colors! And they are GORGEOUS. Well, they're gorgeous FROM THE BACK. On the front they use a muted shade of the color. So if you love red and buy a red iMac, you're staring at PINK all day. Ugh. It's like Pepto Bismol mixed with milk. That being the case I guess I'd go with blue or yellow or something...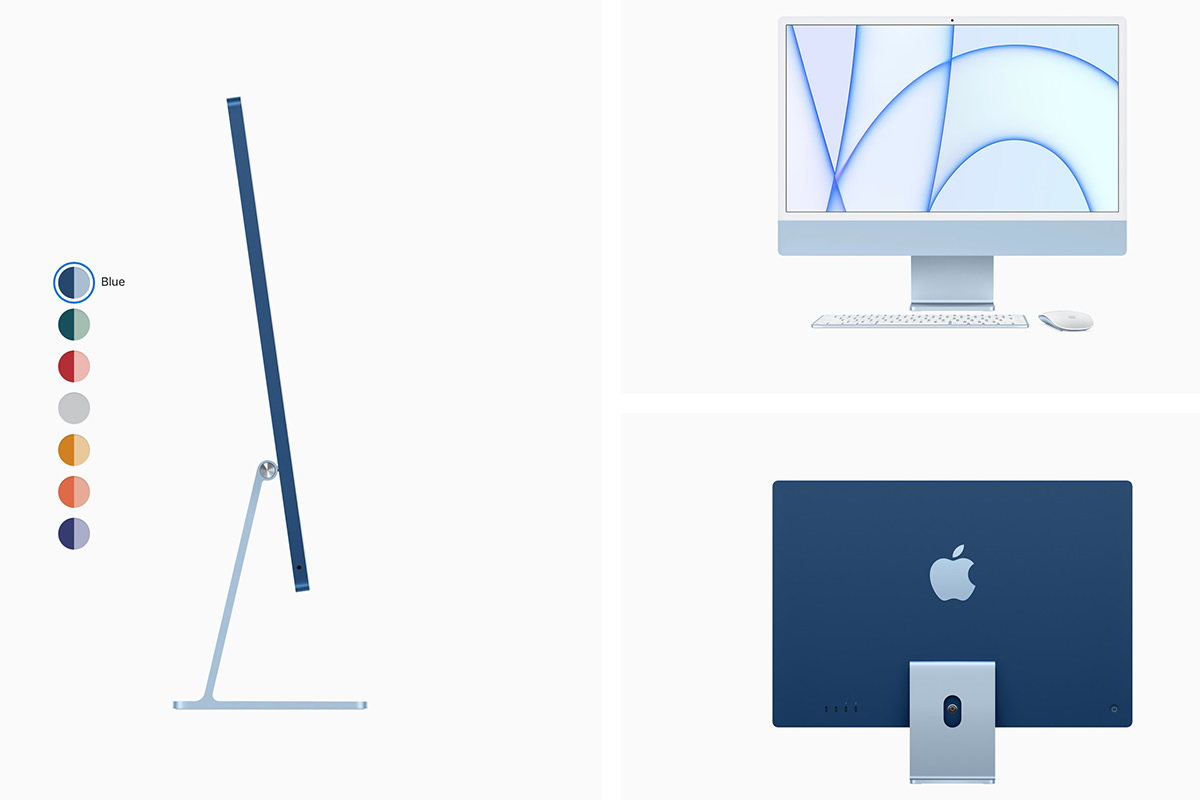 The design on these things is absolutely fantastic. Apple moving to their own custom silicone is the gift that keeps on giving, because it allows them to do amazing stuff. Just look at the profile improvement...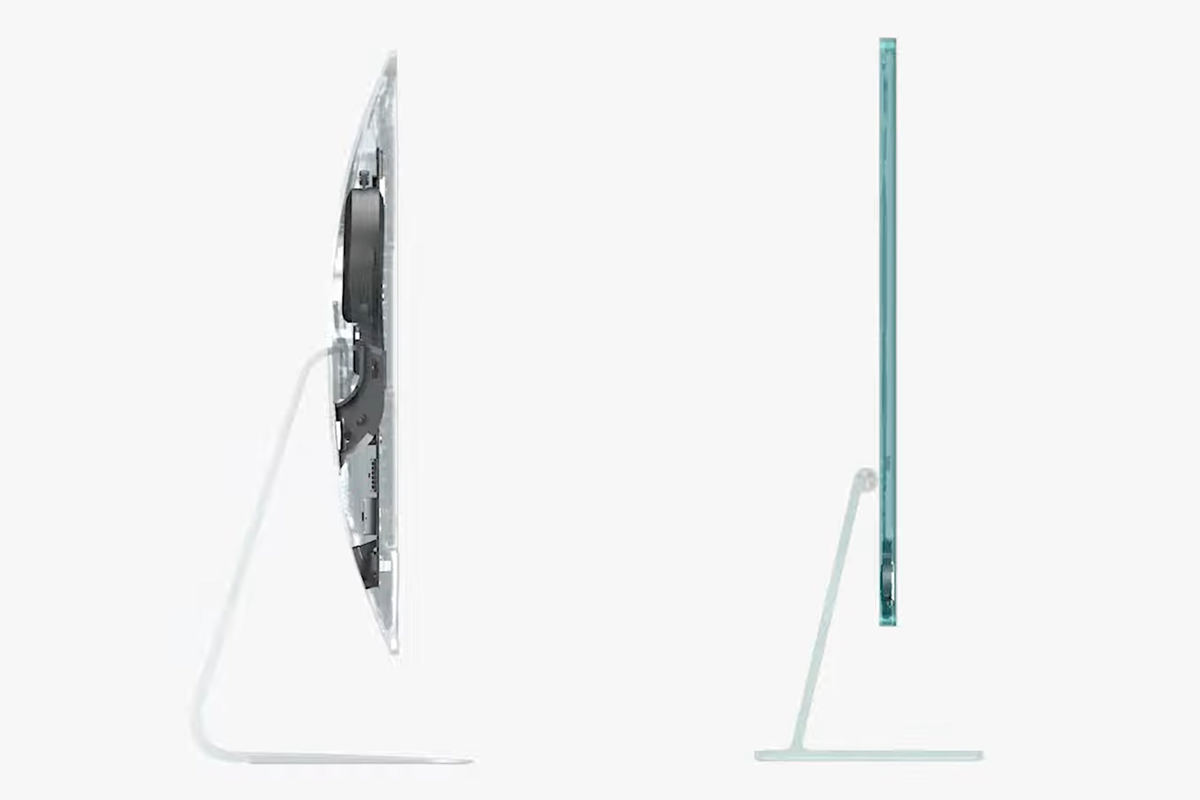 And it looks like Apple is FINALLY realizing that video-conferencing is a critical feature to have (especially now), and is taking a look at their less-than-stellar current camera system to do something better with 1080p and realtime image processing to present the best stream possible...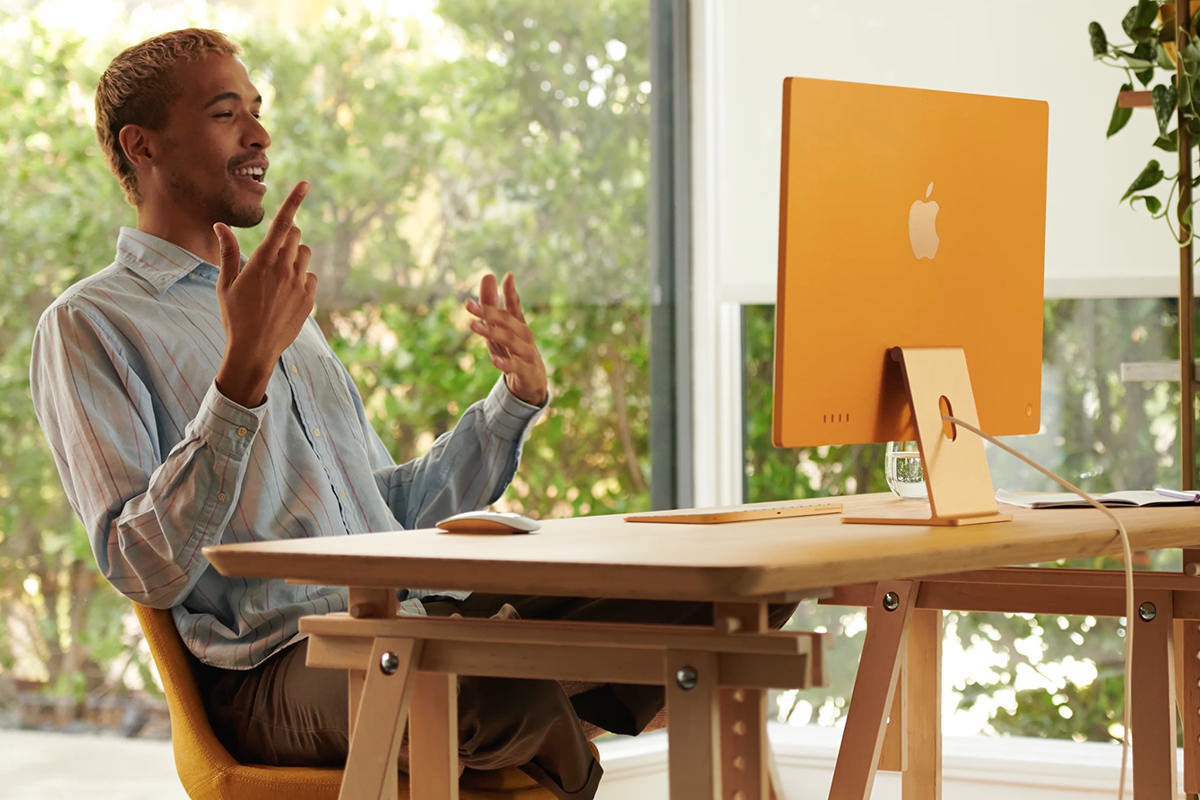 Apple has brought TouchID to a new color-matched keyboard, which is pretty cool. I love this feature on my MacBook Pro. Though I'd prefer the FaceID that my iPhone has...
And it starts at $1299 and $1499, which seems about right for all you get. It's nice that Apple is still investing in the Mac... heaven only knows that the iPhone and iPad profits make them the focus of the company, so anything moving the Mac forward is a good thing.

M1 iPad Pro Welp. This was the shock of the day for me... iPad Pro now runs on the M1 chip! The iPad has never been "just a bigger iPhone," but now any doubts can be pushed aside. It's a tablet with a desktop class processor...
The addition of a Thunderbolt port opens up mind-boggling array of new applications now that you can attach high-volume storage and large displays...
Apple has customarily put a crap front-facing camera in their products. The new iPad Pro fixes this by going 12MP with a wide-angle lens that allows really cool features, like "Center Stage" which pans the feed to keep you centered in the view even if you're moving around...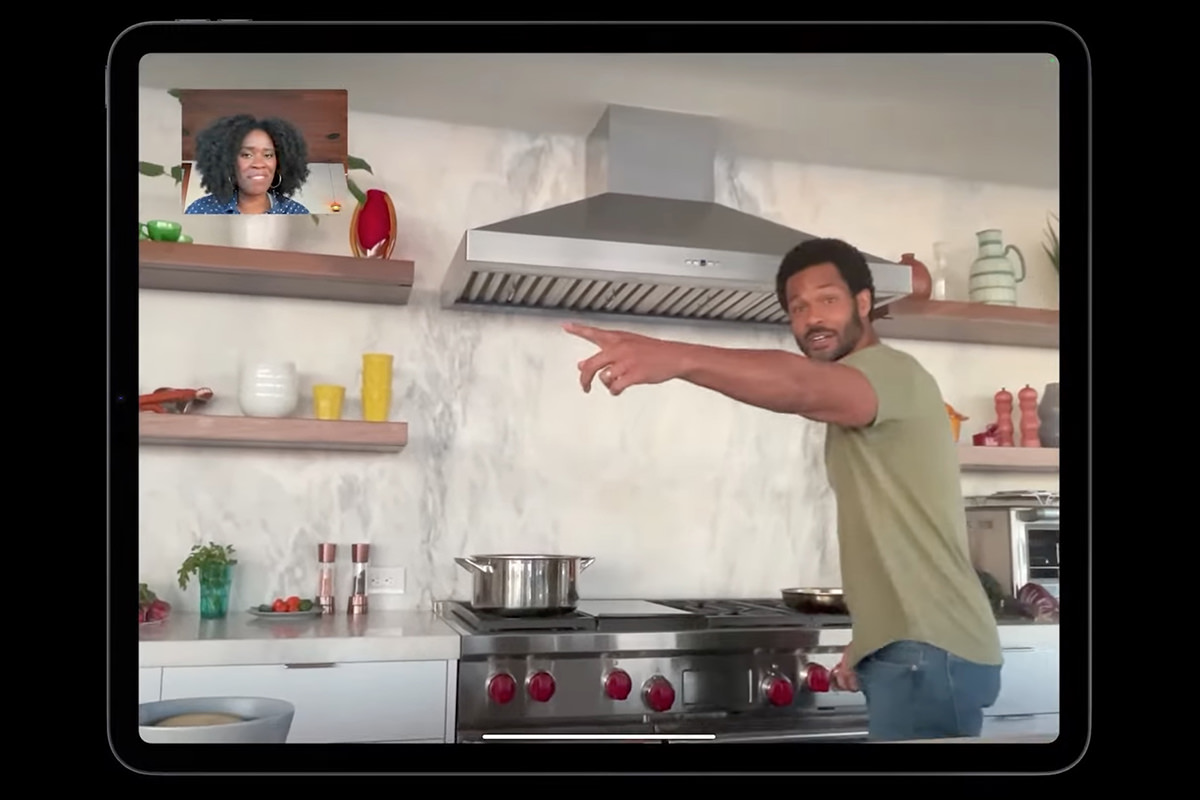 But here's the thing. I want a bigger iPad. 12.9-inches is not big enough for somebody who draws and paints on it. I need to see more of what I'm working on to be the most efficient at what I do. I have the current 12.9-inch iPad Pro, and it's fine. But until Apple goes at least 17-inches, I'm good, thanks.

And that was the end of that. I have to say... the iMac update and iPad Pro revision are pretty exciting stuff. I don't need either of them, but it's encouraging to see where Apple is headed. It's more clear now than ever before that iOS and MacOS platforms will be merging one day
Posted on February 28th, 2021

I may be really, really tied of Winter right now, but I'm happy to hold out for Spring... because an all new Bullet Sunday starts... now...

• Boys! I'm just going to start this out with the best thing I've seen all week... and it's why I love TikTok reason #2371 — John Stamos showing Beach Boy Mike Love a young band playing a beautiful rendition of Wouldn't It Be Nice, a song he co-wrote...
How unbelievably awesome is this?

• Plus! In advance of "CBS All Access" transforming to " Paramount+" there's an awesome deal where you can get a year of commercial-free streaming for half-price (just select an annual plan and use PARAMOUNTPLUS in the coupon code box at check-out). 90% of network shows I watch are on CBS and I love avoiding commercials, so this was an offer I can't refuse. LOVING IT. I love, love, love Queen Latifah at The Equalizer, and revisiting Young Sheldon has been fun. Of course there's also Magnum P.I., one of the best shows on television. Some older shows are not streaming properly yet (I'm guessing that will be fixed after the transition come March 4th) but new shows are working fine. I wanted to try out Clarice but Siri keeps typing "Clarisse" so I had to hand-type it into AppleTV manually... WHY, LORD? WHY DOES LIFE HAVE TO BE THIS HARD? — On the other hand, I am liking Clarice very much. How does CBS do it? Other networks just don't have the track record for great television like this! If you love TV, then check out this amazing 50% off deal before it disappears on March 3rd!

• YAS QWEEN! I get irrationally invested in the lives of people on TikTok. This guy hasn't updated in two days and I'm probably going to lose sleep wondering if he got the job...
He has exactly two videos posted. This one was enough to get me totally invested. I guess that's what happens when the pandemic hasn't left you with much of a life of your own to live? Best of luck to you, sir, in finding a new job.

• Super New! Ta-Nehisi Coates writing a Superman movie? YES PLEASE! I mean, how many damn times are we going to have to sit through the same old Superman movie? Christopher Reeve, Brandon Routh, and Henry Cavill all did great jobs, but I'm ready for something truly different. Like maybe Calvin Ellis Superman?!?
Though I wouldn't be mad if Henry Cavill was given another go. He's actually a great Superman, and it's not his fault that he's had to work from shitty, SHITTY scripts. In any event, I am definitely excited at what might come of this.

• EcoBullshit! This video is absolutely fascinating. A lot to unpack when it comes to the "green" direction that the smartphone market is heading... fortunately Arun Maini has done the work for you, and it's well worth a watch...
The hypocrisy of it all is mind-boggling... but oh so expected.

• Retail Therapy! Well darn. Fry's Electronics had some of the coolest retail stores outside of Disney, and they just shuttered all their stores. They were destination-worthy places, and I traveled to several in California when they were at the height of their popularity. From the NASA-themed store in Anaheim and Egypt-themed store in Campbell... to Alice in Wonderland-themed in Woodland Hills and Old-Timey Sci-Fi-themed in Burbank, Fry's sure made shopping fun! Brick-and-mortar shops were having a tough time staying afloat before the pandemic... I have a feeling that because of COVID this is the fate for many of them.

• Without Telling Me... I don't know why I find this so incredibly sweet... but I really do...
And for anybody thinking that she's being an asshole... it's a joke. And he was obviously in on it...


And that's a wrap on bullets, Sparky... bring on Springtime weather.
Tags:
Apple Stuff
,
Bullet Sunday
,
Comic Books
,
iPhone
,
Movies
,
Superman
,
Television
,
TikTok
Categories:
Apple Stuff 2012
,
Apple Stuff 2021
,
Bullet Sunday 2021
,
Movies 2021
,
Television 2021
—
Click To It:
Permalink
—
2 Comments: Click To Add Yours!
Posted on November 19th, 2020

The iPhone Upgrade Program return kit showed up today. Which means I guess it's time for me to decide whether or not I'm keeping the iPhone 12 Pro MAX pretty quick.
Or immediately.
Because there's no way I'm giving up the iPhone 12 Pro MAX. Yes, I was concerned about it's MASSIVE size, but in less than a week I've just kinda adapted to it. And really adapted to that big, beautiful screen. Sure there are times I'd rather not have to deal with something so big, but the pros vastly outweigh the cons, and there's no going back for me.
So my beautiful Midnight Green iPhone 11 Pro which has served me very well, was boxed up and will be handed over to FedEx tomorrow.
What also showed up today? My MagSafe wireless charging puck...
One thing I should get out of the way is that the magnets are strong. The puck really "sticks" to my iPhone and equally well to my Project RED iPhone silicone MagSafe case. Very nice. It gives you a satisfying "click" when it snaps into place. I like it very much.
Just like my case provides a visual animation on the display when you pop it on, the puck too gives you an animation which starts like this...
Then gives you a quick flash on the charge of your battery...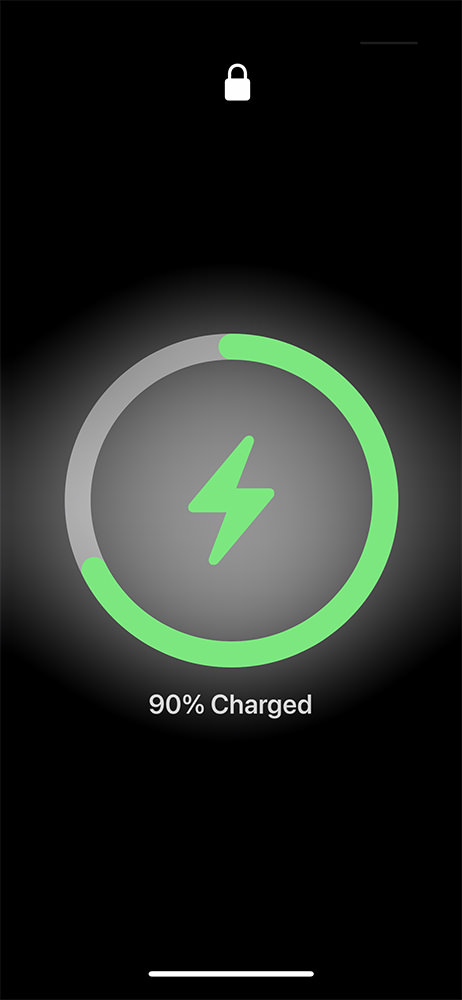 Classy.
All is not perfect, however. First of all, the 20 watt charging brick which allows fast-charging is not included. No charging brick is included. That's a $20 separate purchase from Apple. I have the 18 watt charging brick from my old iPhone 11 Pro, so I'm just going to use that. Since I charge my phone overnight, fast charging isn't necessary. Note that if you decide to use a brick of your own, you will not only not get fast charging, you will have to make sure that it's USB-C, not USB-A (like most all charging bricks are, including those that came with all iPhones prior to the 11).
The puck/cable itself is minimalist and even pretty, if you're into that aethstetic. I am concerned with where the cable meets the puck though. It looks like it could follow suit for every iPhone "Lightning" cable Apple has ever made and break quite easily. That's a big yikes for a $30 item.
Ultimately I think bringing MagSafe to the iPhone is handy and cool. I wish it was still a thing on my MacBook... and it eventually transitions to the iPad. I just wish it wasn't so dang expensive. Cheaper alternatives will be coming from third parties (indeed they already have been), but I don't know if I would trust it with such an expensive toy as an iPhone.
In other news, Dr. Fauci was surprisingly a part of the dog-and-pony show press conference on COVID-19. After President Trump repeatedly attacked Fauci, mused about firing Fauci, and essentially muzzled Fauci... I audibly gasped when he was trotted out along with Vice President Pence and others.
Dr. Fauci's statement on the vaccines was highly encouraging. I was dubious about the effectiveness claims being made, but Fauci laid it all out and essentially calmed any concerns I had. So I, for one, will be getting a vaccination just as soon as somebody like me is able to get it (assumably I will come after health care workers, the elderly, the sick, and the hospitalized). Sure something might go wrong. That's always a risk with new medication (as I found out after taking Accutane), but I'm old with cats as my only dependants so I'll take the risk. Gladly. Whatever it takes to get our lives back to "normal" again.
I have no idea what the anti-vaxxer brigade is going to do. Assumably they're going to take a big ol' pass on getting vaccinated. Which is extremely selfish and shitty, but typical. I don't feel sorry for them if they get sick and die, or lose lung capacity, or end up with brain chemistry problems, or whatever other heinous health problems that survivors end up with. Who I feel sorry for are their children. More and more science is attributing serious health problems... likely lifelong serious health problems... to child COVID-19 survivors. Madness.
And I really feel for immunosuppressed persons who might like to get vaccinated but can't. How shitty that their very lives are in the hands of assholes?
Oh well. Hasn't that always been the case for all of us?
Posted on November 17th, 2020

My biggest iPhone disappointment was the iPhone 6. I bought it direct from AT&T in September of 2014. It was a terrific phone at the start. It had the first "Retina" display and everything on it looked amazing. It was fast. It finally had the ability to shoot 1080p HD video. The photos on it were a clear step up from the iPhone 5 released two years prior. It was a good purchase that I was happy to have made.
But then... right around the time the iPhone 7 was released in September of 2016... everything started turning to shit.
All my apps were slow to launch, sluggish to use, and it didn't make any sense. Apple Support had me reset the phone and reinstall everything. Didn't work. Then sometime in mid-2017 the battery started malfunctioning. I'd charge it up and it wouldn't last me a day of light use. I was traveling somewhere... Salt Lake City maybe?... and made an appointment with the local Apple Store because I just couldn't take it anymore.
The Apple Genius looked at it or hooked it up to something or ran a diagnostic app or whatever. They told me that it was operating normally for its age and maybe I should upgrade if it was a problem. Or I could pay out-of-pocket for the battery to be replaced (my AppleCare had expired).
I absolutely didn't want to buy a new phone since Apple was most certainly releasing a new model in a few months. But because I needed a reliable phone for my work travel, I bought an iPhone 7 off of eBay for cheap, and used that until the iPhone X was unleashed a few months later in November of 2017.
Like I said, it didn't make sense At. The. Time.
But now we know that Apple was intentionally slowing phones down in order to extend battery life. Which would have been fine if I knew what was happening and had a choice to turn this "feature" off and on. But I wasn't told, I didn't have a choice, and Apple's "solution" was to buy a new phone.
That's "Batterygate" in a nutshell.
Today I found out that there was a class-action lawsuit where Apple agreed to pay out million of dollars in compensation to people like me who got burned by "Batterygate." But here's the problem... I never knew about the lawsuit. Never received any communication from Apple about it. Never had a chance to participate before the October 6, 2020 deadline.
And I am pissed.
Even if I were to only get a $25 gift card settlement or some other silly amount that in no way approached the money I had to pay for my second-hand iPhone 7, at least I would get something.
I know that only the lawyers end up getting rich off of these lawsuits and I likely wouldn't get much of anything, but you'd think that since Apple and AT&T had a record of my purchase they would be obligated to contact me.
Oh well. Even more money for the lawyers, I guess.
Posted on November 13th, 2020

Back when my iPhone was mostly used as a phone, I didn't care so much about upgrading. But now that my iPhone is used mostly as a camera, getting the latest model has become increasingly important to me. The better my camera-phone gets, the less I have to lug around my "real" DSLR camera. And thanks to the Apple iPhone Upgrade Program I can actually afford to upgrade. This year, getting the best camera came with an added surprise... it's not available on the "Pro" model, it's only on the "Pro MAX" model. AKA Apple's "HUGE F#$!%@ PHONE" model. Knowing Apple has a two-week return policy, I decided to see if the MAX was something I could live with because I want that phone.
And today it arrived.
Let's just go straight to the elephant in the room... or, to be more accurate, the elephant in my hand. This phone is ridiculously huge. Almost bordering on comically impractically huge. And heavy. From a usability standpoint, Apple seriously should not have gone this large. Because there's simply no getting around the fact that this is a two-handed device. Even when Apple has features like a slim "side keyboard" for typing one-handed, you will still have way too many controls out of reach and end up using a second hand. Even when you have fairly large hands like I do.
But we'll get to that. We'll get to all of that

Packaging and Contents
The packaging for my new iPhone is a classy, minimalistic affair. Apple kindly has pull-tabs on everything so it's easy to unwrap and open...
I bought the Pacific Blue color, which is very nice... though difficult to photograph. As has been widely reported, Apple does not include a charger or headphones. All you get is a cable. Apple says that this is because there are too many charger bricks out there already, but it's an absurd stance to take. The vast, vast majority of chargers are USB-A. Furthermore, even if you have a USB-C charger, it's very likely not the 20 watt brick which means you won't get fast charging. The brick I got with the 11 Pro is only 18 watt, so even last year's model isn't good enough. I guess I'm not too mad about it... my phone charges overnight so it can be slow... but it's still more than a little bit infuriating.

Stylings & Construction
My favorite iPhone of all time is the iPhone 4. Absolutely stunning construction with that classy metal band holding everything together like a glass sandwich. They more-or-less carried over the design to the iPhone 5, but the 4 remained my favorite. Everything that followed was a step down... until Apple decided to resurrect the design for the iPhone 12 Pro. And, let me tell you, it's gorgeous. The band is now tinted stainless steel and looks amazing...
I deeply regret having to put a case on the thing because it's just so pretty, but I have to keep it in flawless condition for the Apple iPhone Upgrade Program. Oh well. When it comes to construction, the iPhone 12 Pro Max sure feels substantial and solid. The glass back is etched for grippability, but still feels a little slickery. The thickness seems the same as my old 11 Pro... with the exception of the camera bump which pokes out quite a bit more. So much more that the phone doesn't lay flat when you put a case on it and set it on a table. That's annoying, but it's the price you pay for the camera you get.

Jacked
I'm going to break this out in it's own space because it' just so idiotic... the iPhone 12 line still doesn't use a USB-C jack for charging or connectivity! They finally moved iPad and Macs to USB-C, but iPhone is still tied to Apple's proprietary "Lightning" connector. This is just inexcusably stupid. Apple says they keep it because there's so many Lightning devices out there, but that's a laughably weak argument to make considering they've abandoned absolutely everything in their recent history. You are trying to tell us that there were not a lot of USB-A devices out there? Go sell that crap somewhere else. Just move to USB-C and get it over with.

Setup
A hallmark of Apple products is their ease of setup and use. But that's not always the case, and it seems that setup complications keep getting more and more severe while happening more and more often. Sadly, my iPhone 12 Pro MAX experience was far from ideal. The concept is that you set your old phone next to your new phone when you turn it on and everything transfers over. That part was fairly smooth. My activation and settings magically popped up with no problem. Mostly. Some apps, like Amazon Alexa and Schlage, required a login to get started. Other apps, like Smart Life and Hue, were ready to go immediately. No big deal. What was a big deal was when I got to my Apple Watch. You are not allowed to just click on the Watch app and have everything working. Nope! First you have to unpair with the old phone. Which would be fine. Except I couldn't make it happen because nothing... and I mean nothing I tried work. Either nothing happened or I couldn't get verified by the Apple ID Server...
After trying over and over and over to get past this, I finally Googled to see if I could do it another way. Turns out I could unpair by remotely wiping it from iCloud. Jeez. That was a mess with a lot of trial-and-error that took 20 minutes of my time, but eventually it happened. But that was only the beginning. THEN I got this...
Which sucks because now I'm going to have to change the password on all my Apple devices. It's just so phenomenally stupid. YOU HAVE TO LOGIN WITH YOUR CURRENT PASSWORD TO CHANGE THE PASSWORD. IF SOMEBODY WASN'T ABLE TO GET IN TO BEGIN WITH, WHAT DOES THIS SOLVE?!? As it turns out, nothing. Because THEN I got this...
And this is exactly what I was talking about. Apple's ease of setup is only good when it works. When it doesn't work, the entire system is a massive barrier to getting anywhere. After nearly an hour-and-a-half of work, I finally got my watch to unpair, erase, pair and restore. But holy crap what a stupid ordeal. Do better, Apple. This is Microsoft-Windows-level pathetic.

Battery
My iPhone arrived this morning at 11:15am at about 75% full. It's now 10:00pm and it's down to 50% full. My guess is that it only dropped that much because of all the setup and playing around I've been doing. It seems likely that I won't ever have to worry about battery life seeing as how I charge it every night and never once had my iPhone X or iPhone 11 Pro run out of power. I expect that it will continue not being a problem with the 12 Pro MAX. The MagSafe charging puck I ordered hasn't arrived yet, so I can't comment how it works or how fast it is with my 18 watt charger instead of the brand new 20 watt charger you're supposed to buy in order to get fast charging. The phone is so huge that it's tough to position on my Qi wireless charger and I'm assuming the MagSafe puck will be easier. It better be for $30.

Display
The OLED Super Retina display is definitely pretty. It's bright and saturated and anything you put on it looks great, just like it did on my old iPhone 11 Pro. However... after having seen the new "ProMotion" display on my iPad Pro which refreshes at 120 Hz, the poky 60 Hz refresh rate on this phone seems almost primitive. Other manufacturers have gone to 120 Hz, so I don't know what the deal is with Apple. My guess would be battery life, but it seems weird that they haven't been able to figure it out so that the user can choose whether display or battery is important to them. I barely use 25% of my battery each day, so I'd absolutely click the preference for ProMotion. Because once you've seen the buttery-smooth optics of a high refresh rate, going backwards is really quite jarring. For Apple's sake, I hope iPhone 13 Pro has ProMotion, because anything less is pretty embarrassing.

Sound
For some reason I thought that massive size of the MAX would have better sound than the "standard" size iPhone Pro. This doesn't seem to be the case. Out of their respective cases, the sound is not noticeably different between my old phone and new phone. Not that this is disappointing... far from it. I still cannot fathom how Apple manages to get such phenomenal sound out of a frickin phone that's so thin. No, it's never going to rival what you can get out of a dedicated speaker, but what you do get is better than I ever expect.

Size
And so here we are. Remember how I was talking about how the iPhone 4 and iPhone 5 were my favorite iPhone designs of all time? One of the things I loved about them was how beautifully compact they were. When I made the jump from iPhone 8 to the iPhone X, the size increase was tough to take. Jumping up again to the MAX is beyond tough to take. Just look at the iPhone 5 next to my new iPhone 12 Pro MAX...
The MAX is what's considered a "phablet," which is a hybrid phone/tablet. I never thought I would own one. Who wants a massive phone to lug around? The jump from 11 Pro to 12 Pro MAX looks like this...
After spending the day with it, I'm still not sure how I feel about the size. I really hate not being able to operate it one-handed. With practice I might be able to get some functionality back, but way too many controls are always out of reach. It's hugely frustrating. On the plus side, the other size-related drawbacks that I thought would be a problem ended up not being a problem at all. It fits in my pockets just fine (shirts, pants, jeans, and jackets). I can shoot with the camera one-handed. It's not uncomfortable to hold or use as a phone. And it doesn't seem to get in my way like I imagined it would.
When it comes to what I like about the size? That large screen is phenomenal for looking at photos. This cannot be overstated. The difference is not subtle. It may not seem like a massive change on paper, but the MAX feels more like looking at a photograph. I absolutely love that. I think back to all the times I've shown people images from my phone and how they have to squint and put their face up to it... and it's hard to imagine going back. And then there's gaming. Slow 60 Hz refresh rate aside, the larger size is SO much nicer for playing games. And watching movies. And reading. And just looking at... well... everything. The larger size allows for things to display a touch larger as well, so if you have aging eyes like mine it offers a slightly better experience to boot.
My guess is that I will be keeping the MAX rather than returning it for the "regular" 12 Pro. Even setting the superior camera aside, there are too many nice things about the large screen I'm enjoying which offset the inconvenience of having to use two hands sometimes.

Camera
The initial hot take from reviewers who got an advanced phone sent to them was that the photography difference between the iPhone 12 Pro and iPhone Pro 12 MAX was not quite the leap everybody was expecting. The larger sensor does have slightly less noisy images in low-light... but it's nothing mind-blowing. You get more detail in the shadows... but not so vast that most people will notice. There's extra length on the telephoto at 2.5x vs. 2x... but it's not going to make a massive difference in the long run (so to speak). The sensor-shift optical stabilization reduces shake a bit... but not so much that you'll be able to get radically sharper photos while moving. It's all subtle degrees of change instead of some kind of revolution. And yet... I will take whatever advantage I can get, no matter how small. Most all I care about when it comes to my iPhone is the photos I can take. If the MAX is what it takes to get the best, then that's what I want.
Though the difference between 12 Pro and 12 Pro MAX cameras may not be huge, the difference between them and my 11 Pro very much is. The first photo I took was of Jake when he plopped down next to me after I got home. It was starting to get dark, so it wasn't especially bright. First I shot it with the 11 Pro, which dropped into 1-second Night Mode and got me this image (cropped to about 70%)...
Then the 12 Pro Max, which did not drop into Night Mode, got me this image (cropped to about 70%)...
Now, I don't mind saying that I was a little disappointed. They both look similar, don't they? The 12 Pro MAX is a little bit more clear, but that's just because it didn't have to expose the scene for a full second. Then I zoomed in further and saw just how much more clear the 12 Pro MAX is. Here's the 11 Pro...
And here's the 12 Pro MAX...
And... there it is. This is why I'm so grateful that Apple has an iPhone Upgrade Program which allows me to afford to upgrade every year. This is not a small difference. This is huge. The 12 Pro MAX has superior imaging which will allow me to zoom in tighter... print larger... and do more... with every shot I take. And this is just the first photo I took! I can't fathom what I'm going to see when I goof around with the camera over the weekend. I'm guessing I'm going to be blown away. I expect to be blown away.
One thing I'm dying to experiment with is Apple's new ProRAW photo image format. The file size is around 25 MB... each... but there's more information with less artifacts and a higher dynamic range. And the raw data you capture isn't touched as you adjust it in the Photos app, so the image doesn't degrade. You can always go back to exactly what you captured at any time. I won't be shooting ProRAW for casual shots, but I'm very excited at having it available when I'm shooting serious shots. Vacation scenery shots, portraits, photos for work... any time the bigger file is worth it. Alas, ProRAW isn't coming until iOS 14.3 which hasn't come out yet, so something to look forward to.
I'm sure early next week sometime I'll be posting photos I've been taking.

Accessories
I ordered the (PRODUCT)RED version of the silicone case along with my iPhone like I always do. The red color makes it easy to spot, it will look all Captain America with my blue phone, and the Apple-branded cases have always been quality. The fact that some of the profits go towards fighting AIDS in Africa is just icing on the cake. Now Apple has a new "iPhone Studio" tool where you can see what your iPhone will look like when paired up with various color cases and MagSafe wallets...
The new MagSafe that intelligently (and magnetically) attaches things to the back of your phone actually is pretty cool. My case is red, so when I pop it on the phone it is able to recognize that and give you a cool special effect that pulses across your display...
Had my case been green, the effect would be green, and so on. A nice touch.

Conclusion
Nice as the iPhone 12 Pro MAX is, it's not a foregone conclusion that I'm keeping this phone. There are times that I am not bothered by the massive size... there are times that it's just so overwhelming that I don't know if I can live with it. Maybe after a week it will seem "normal" but it sure doesn't now. I hate that it's so bad for working with one-handed. Part of that is just not being able to grip something so big. But a chunk of that is also Apple and 3rd party developers not doing a good job of adapting their apps to function well on a huge display like this.
But then...
...I pick up my old iPhone 11 Pro and it feels like a toy (I pick up my old iPhone 5 and it feels like it's fake). I love that bigger display so much that any time I drop back to a phone without it the thing feels wrong somehow.
I guess I'll have to wait and see.
Once thing I do know is that I can't wait to see what kind of photos I can get out of it.
Posted on November 6th, 2020

There's a feature in iOS 14 where you can have a "photo widget" on your home screen. It pulls photos from my phone that I see every time I wake it up. Most of the pictures displayed are of my cats because most of the photos on my phone are of my cats. But there are occasional photos of my travels... or my friends... or my mom and my family... or scenery I thought interesting enough to capture. Every once in a while it pops up with a photo I transferred from my "real" DSLR camera to my phone.
This morning when I woke up it was a penguin from my epedition to Antarctica...
I remember taking this shot with perfect clarity.
You are instructed not to approach within a certain distance of any wildlife... like six feet or something. But it's okay if wildlife approach you. It's not like if a penguin walks up that you have to turn tail and run away or anything like that. This happened to me a couple times. The first time was at Hydrurga Rocks where the above photo was taken. The penguin was bobbing along as penguins do when I dropped down to take a photo of him. He stopped, looked my way, then hopped over within a couple feet...
I would have offered him a fish if I had one on me, but I did not, so he gave me a once-over then wandered away...
And so I found myself thinking about this penguin for a good chunk of my morning. What's going on with him? Is he still around? Still healthy? Hasn't been eaten by a seal or something? How long does a penguin live anyway? What's the life of a chinstrap penguin?
Turns out the Chinstrap Penguin AKA Pygoscelis Antarcticus can live for up to 20 years.
So maybe he's still around. Swimming in ice-cold waters. Hunting for fish. Sunning himself on rocks. Doing whatever other penguin stuff that penguins do.
That would be nice.
I know thanks to climate change things are getting tough for arctic and antarctic wildlife, so it's nice to think that he's doing okay.
Or she's doing okay? Males and females look exactly the same and the only way I could ever tell was if they were next to each other since males are larger than females. Which is probably why they are the ones who end up fighting over pebbles to build nests? I should probably look into that one of these days. Maybe the next time a penguin pops up on my iPhone home screen.
Wouldn't want to misattribute penguin outrage.
In Washington State, so long as your ballot is postmarked by Election Day, it will still be counted even if it arrives at the polling station up to 20 days after Election Day. Obviously we are not a battleground state... WA is about as blue as blue can get thanks to the massive progressive voting block on the Seattle-side of the mountains... but, technically, our election is not over until November 23. So when I hear people in Washington going on a tirade because votes are still being counted in other states... it takes all my willpower to keep from telling them to take a seat. If we were a battleground state deciding the election and the vote was close, WE would be potentially delaying things for weeks. But it's all good. The Office of the President doesn't transfer until noon on January 20th.
Save your human outrage for something else.
Tags:
Antarctica
,
DaveLife
,
iOS
,
iPhone
,
News
,
Penguins
,
Photography
,
Politics
,
Travel
Categories:
DaveLife 2020
,
News – Politics 2020
,
Photography 2020
,
Travel 2020
—
Click To It:
Permalink
—
1 Comment: Click To Add Yours!
Posted on October 23rd, 2020

As I mentioned at the time of the Apple iPhone Event, I keep current with all the latest iPhone models for one reason and one reason only... the camera. Everything else is fine and has been for years because I am not a demanding mobile user. So long as I can make calls and texts and run a few apps, I'm good. But photography is a huge deal for me and I don't want to compromise on the camera. Thanks to Apple's relatively-economical iPhone Upgrade Program, I don't have to compromise.
As I also mentioned, the new jumbo-sized iPhone 12 Pro Max has a better camera than the iPhone Pro. Which presents a dilemma. My favorite iPhone hands down in size and looks was the iPhone 4. Gorgeous glass construction with a beautiful metal band around the edge... and a comfy 2.31" × 4.54" size. The new iPhone 12 models copy the iPhone 4 stylings... but the size? Not so much.
The "regular" iPhones just keeps getting bigger and bigger. My current model, the iPhone 11 Pro, is 2.81" × 5.7". This is larger than I'd like but it's the model with the best camera so here we are. I've adapted to it fairly well. But now it looks like I have to go with the 12 Pro Max, which is a whopping 3.07" × 6.33" in size.
Yikes!
Why oh why couldn't Apple just put the better camera in both of the iPhone 12 Pro models? Then I wouldn't have to debate buying a phone which requires a purse to cart it around. It seems so big that I honestly don't know if it's feasible for me.
So I decided to try it out. As best I can, anyway, since it's not available until November.
I ordered a cheap $3 iPhone 11 Pro Max case from Amazon and split it down the middle so I could enlarge it in order to simulate the larger size of the iPhone 12 Pro Max...
Then I padded the case so my iPhone 11 Pro could be in the middle of it... and... damn...
Holy crap is it big...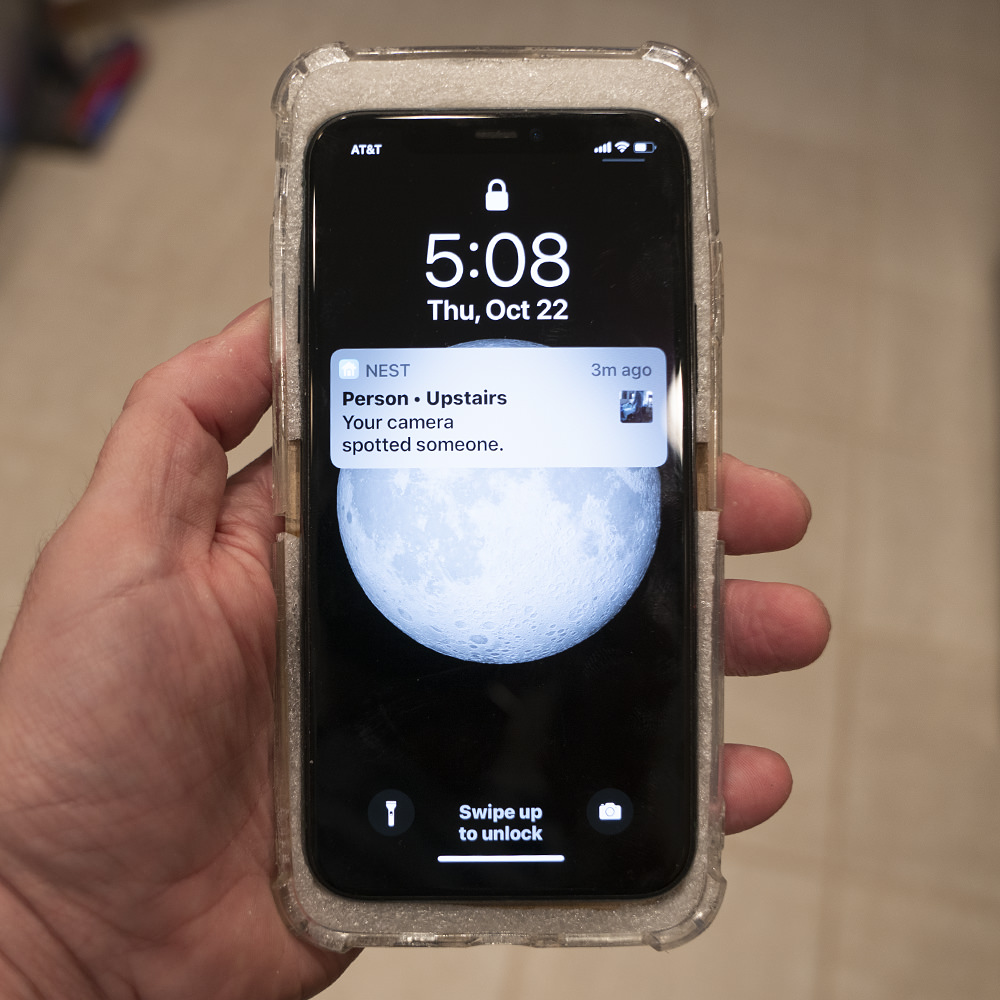 And yet...
...it's not as bad as I thought it would be.
So long as I'm wearing my "regular" jeans and not my "skinny" jeans it fits just fine in my pocket. I have large-ish hands so I can comfortably hold it one-handed. And thanks to keyboard shifting, I will even be able to type on it one-handed...

Image from The Mirror UK
App icons may be tough to reach one-handed, but I can address that by moving rarely-used apps the furthest away.
And so... iPhone 12 Pro Max it is, I guess.
Here's hoping I can adjust to it well enough within Apple's two-week return window.
Posted on October 13th, 2020

And here we are at the magical time of year when Apple unleashes a new series of iPhones! Can you feel the excitement? I know I can!
As with every Apple Event since I started blogging, I jotted down some notes while I watched it on my lunch hour. With any luck it's all coherent and doesn't have many errors. And if it does? Well, I guess you get what you pay for, dear reader.
Tim!
The event kicks off with beautiful shots of the amazing architecture of Apple Park and the surrounding 175 acres. This is kinda what Apple does every time now, for which I cannot blame them. A) They know their HQ is fire, and if that's where I worked I'd be showing it off every chance I get too... and B) The shit cost FIVE BILLION DOLLARS and they need to get their money's worth when it comes to location shoots...

It's the Steve Jobs Theater, bro!

Can you believe that Apple's HQ is bigger than the Pentagon?
Then we zoom in on Apple CEO Tim Cook, who seems oblivious to the horrendous state of what passes for "customer care" at the company he runs...

Tim Cook... a firm believer in jazz-hands at presentations.
Tim is ever so excited to be unleashing amazing new Apple products with some HUGE announcements. Blah blah blah... easy to use. Blah blah blah... privacy. Blah blah blah... HomePod. And here we go...
HomePod mini!
Yeah, Apple can fuck right off with their HomePod crap. You can read all about my attempt to get one of these things working... and failing miserably despite hours on the phone with Apple's shitty fucking "customer support" at this link. If you're into "Smart Speakers" for your home, I'd go with SONOS or Amazon. There is zero benefit in investing in HomePod if you already have an iPhone or Apple Watch sitting around. They both have Siri which actually works. The only reason I wanted HomePod is to play my iTunes Match music... something they claim it does, but would not work no matter what "customer support" told me to do (when they weren't hanging up on me, that is).
The new speaker looks like a fabric mesh-covered orb. Far more interesting to me than the product was the brilliant special effects Apple paid for to transition to Bob Borchers talking about it...

Wait... what's behind that HomePod mini?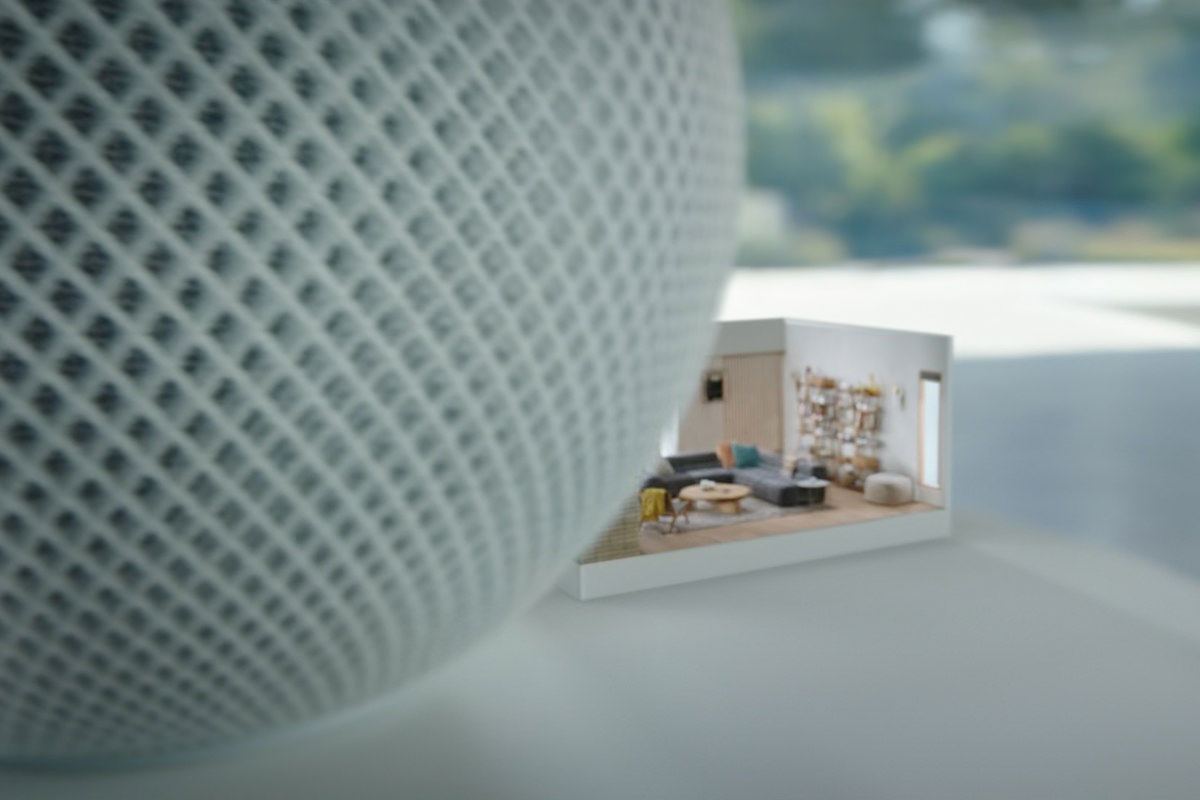 It's... a little miniature living room set!

When you have Apple-Money, all your videos are choice extreme!
From there it was all blah blah blah about the features and $99 price, which I couldn't give a shit about because I won't be going through any more crap with Apple's smart speakers after what happened to me when I tried last time.
iPhone Retro-Futura!
I'm just going to get this out of the way right now. The new iPhones are going back to the gorgeous stylings of the iPhone 4 with a flat design finish that made it my favorite-looking iPhone of all time. The 12's are frickin' beautiful...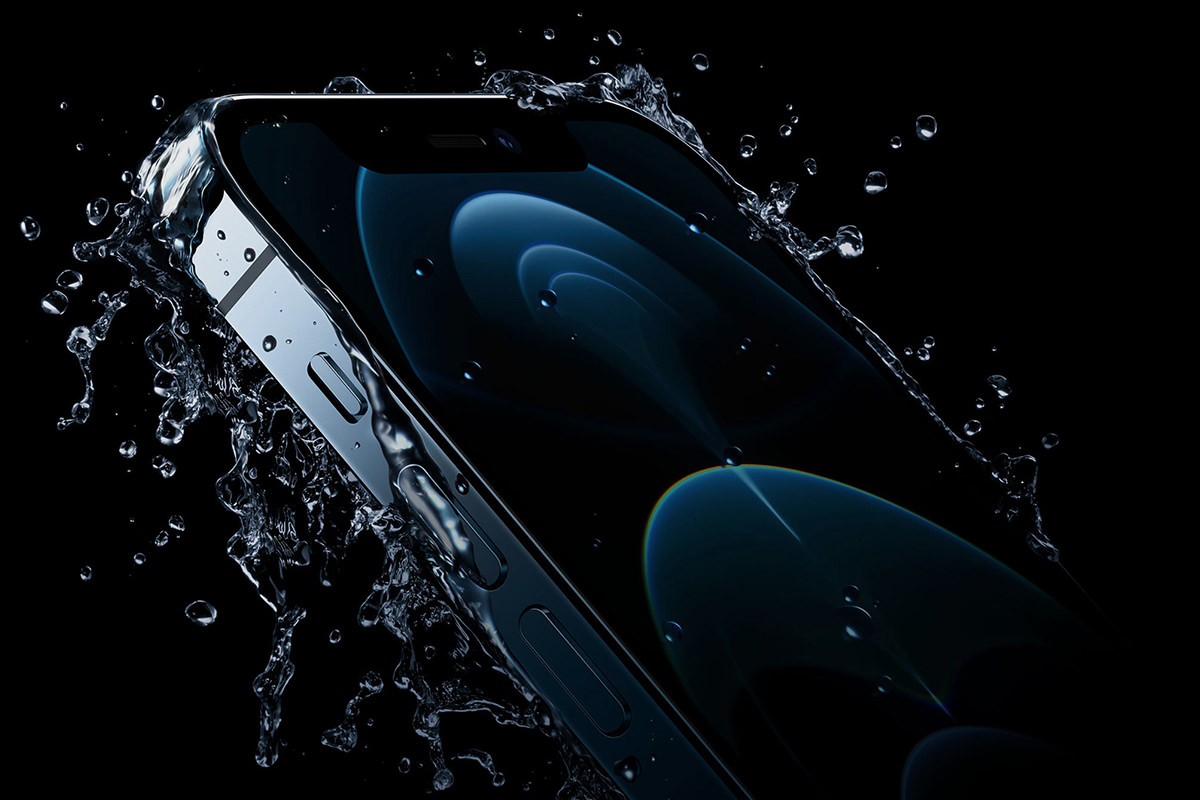 I love the look of this phone so much that I almost don't care about anything else! Except I really do.
5G!
The biggest selling point of the new iPhones is their ability to use 5G networks...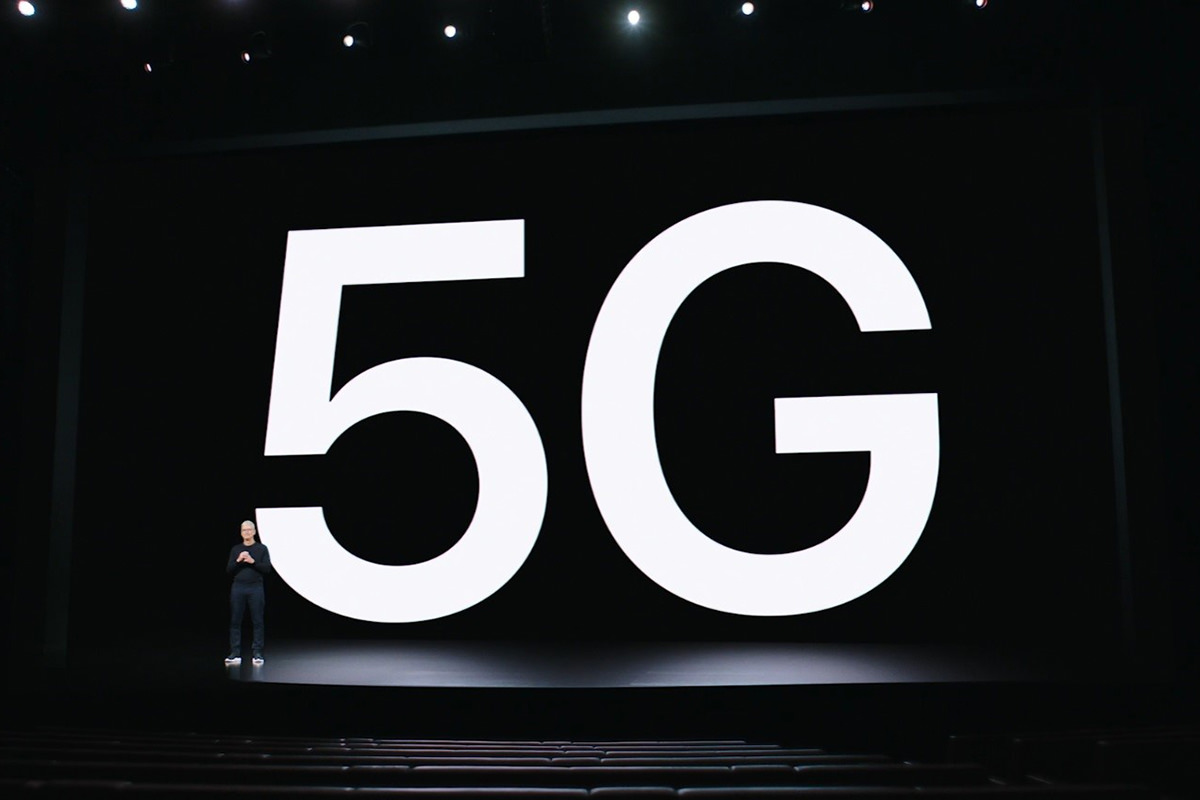 Is... is that Tiny Tim Cook down there on that stage?
5G offers amazing download and upload speeds for cellular, which is nice. Though I'm hardly expecting the world here. In the valley where I live, AT&T's service is a complete joke. I found out that the tower in my small city is actually connected via internet, and if internet goes down my phone goes down... plus the signal disappears completely when the phone tries to switch between towers from my town to the city next door. It's so bad that sometimes I have to reboot my damn phone so I can make a call. I hate this crap. 5G might get here in a year or two, but who knows if it will change anything for me. I guess I have the consolation that AT&T is apparently not charging an additional fee to use their 5G network, so there's that.
The deets on 5G were presented by a guy from Verizon. They are promising huge capacity at places where people assemble en-masse (and will again when we are through this pandemic)...

What about in my house, Verizon guy?
What I may do is take a look at Verizon (who always had great service, but awful customer support) if they get to me with 5G first. Who knows? It may be time to switch. Now that iPhones aren't specialized to work on specific networks, it's finally an option for me.
iPhone 12 and iPhone 12 mini!
The entry-level iPhone 12 is pretty darn impressive. And, as previously mentioned, is gorgeous. Especially since it comes in colors which you can't get for the iPhone 12 Pro (I covet that Product RED phone)...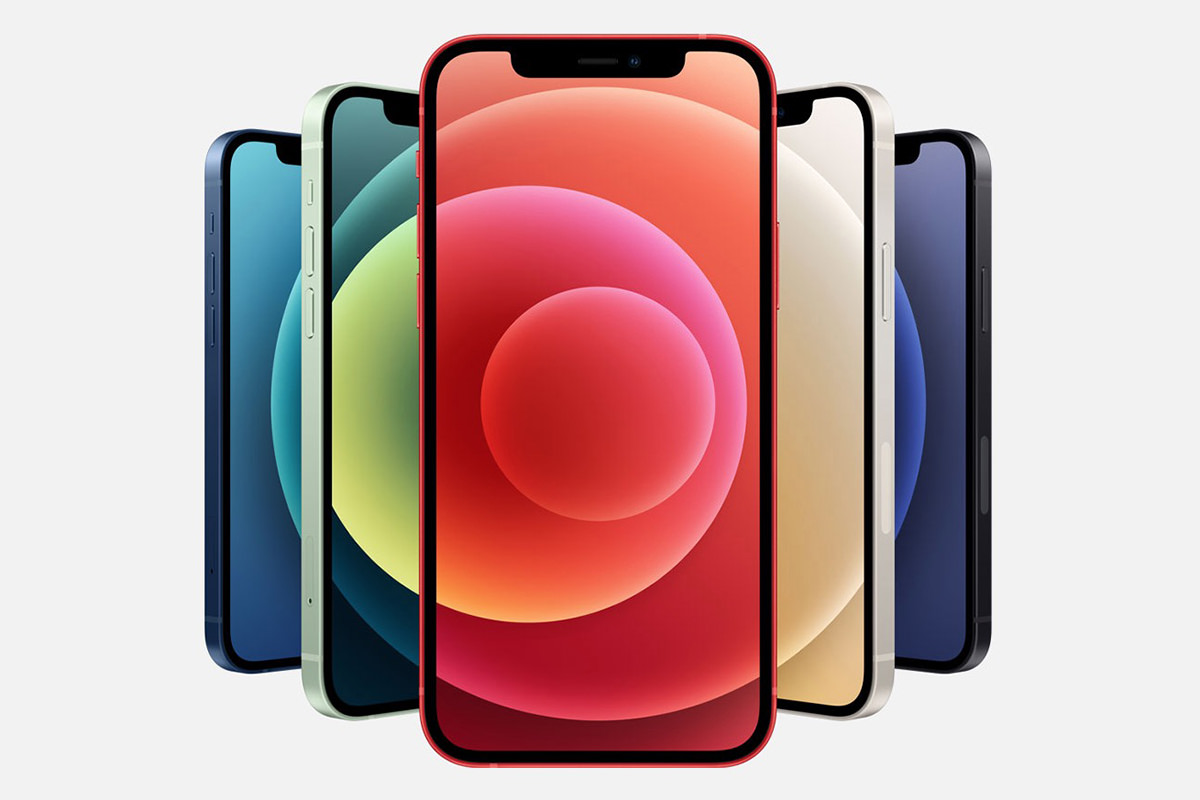 What's interesting here is that iPhone 12 is not that much different from the iPhone 12 Pro. You get two camera lenses instead of three and the memory configurations start at half what you get with the Pro model. The other specs are identical. But there is one very big difference... or rather, small difference. The iPhone 12 is also available as iPhone 12 mini...
Going back in time, the iPhone mini is the phone I actually wanted. I love the smaller size of older iPhones. But then I got accustomed to the larger size and don't feel the need to go back. Standard iPhone 12 starts at $799... iPhone 12 mini starts at just $699. Pretty good pricing for a brand new model phone as advanced as these guys.
iPhone 12 Pro and iPhone 12 Pro Max!
And here's where things get interesting. For the last two iterations of iPhone, I went with the "Pro" models because I care about the camera on my phone more than I care about any other feature. Thanks to the Apple iPhone Upgrade program I'm enrolled in (I couldn't afford an iPhone any other way), I will be upgrading to the new Pro model again this time because the photography features are luxe...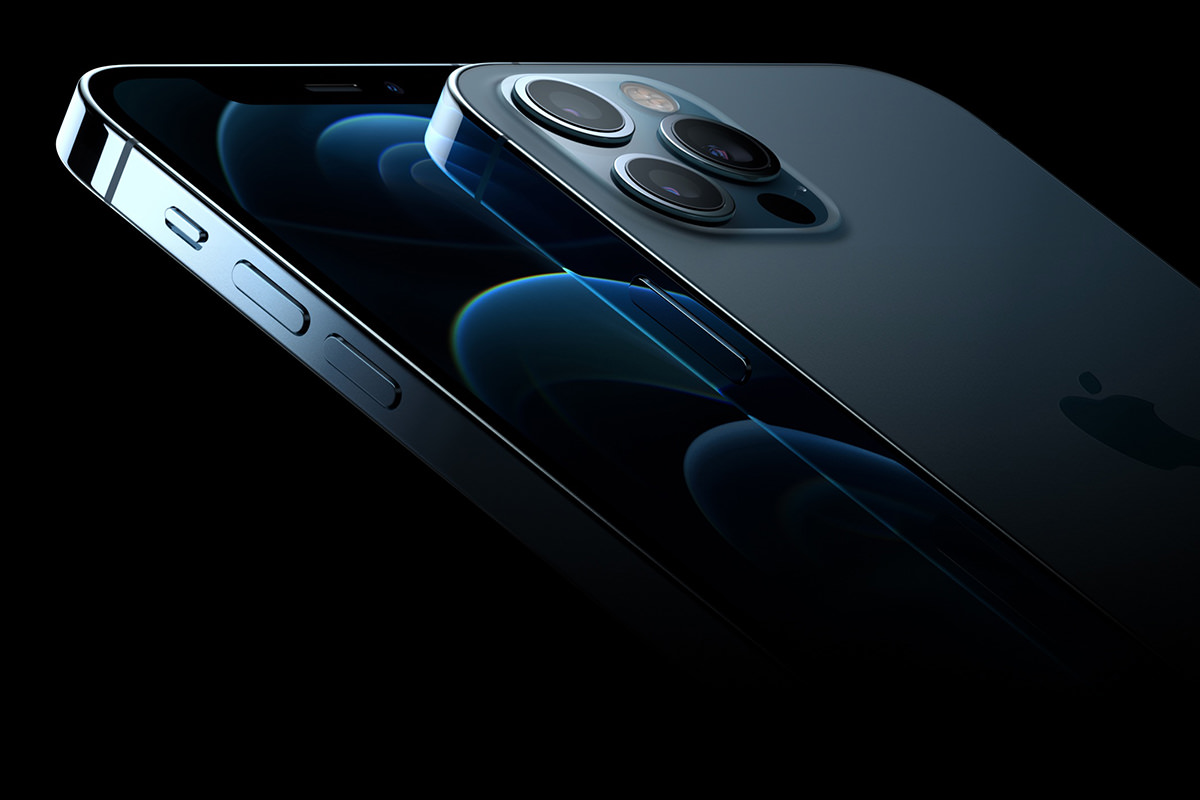 I don't want the giant model iPhone Pro Max, so I'll be going with the "regular" iPhone Pro again.
Or will I...?
Both models feature wide-angle cameras with an f/1.6 aperture to get better photos in low-light situations. Both models have a new 7-element lens for superior optics. Both models have LiDAR for faster low-light focusing. But then... ONLY the iPhone 12 Pro Max has a 47% larger image sensor with larger pixels to reduce noise and provide 87% better low-light photos. ONLY the iPhone 12 Pro Max has a 5x OPTICAL zoom range thanks to the new 2.5x zoom lens over the 2x lens I have now, and that's a big deal. ONLY the iPhone 12 Pro Max has sensor-shift-based image stabilization. These are three features I want quite badly... but I can only get them if I buy the bigger phone?
Which puts me in a quandary.
I eventually managed to adjust to the bigger phones when Apple started making them bigger. But will I be able to adjust to going even bigger than that? I just don't know. I really don't know. The 1/4" width increase doesn't seem like a lot, but it will sure make one-handed typing more difficult... and make it harder to reach all my icons one-handed. And I have big hands! I would definitely have to re-think how I arrange my home screen. And then there's the whopping half-inch height increase. Again, that doesn't sound like a huge amount... but it's quite a chunk when you consider it's being added to a small phone that I use almost exclusively one-handed. What I should do... buy the iPhone 12 Pro and wait to see if the better camera stuff in the Pro Max makes it to the iPhone 13 Pro. What I will probably do... just pay the $100 extra and give the 12 Pro Max a try to see if I can get used to the massive size just to get the camera features I crave...
AND JUST LOOK AT WHAT IT CAN SHOOT!
And if I can't get used to it, I think I have 2 weeks to return it to Apple and get the 12 Pro. So... hello Pacific Blue iPhone Pro Max, I guess.
iPhone 12 Features!
There's a lot to unpack here...
MagSafe! Apple ditched their amazing MagSafe magnetic-connector technology used for charging their laptops in favor of a standard USB-C cable connector. While more versatile, this still pissed me off because this was a great feature to have. But now it's back on the back of iPhone 12's! This allows you to align the wireless charger more precisely to charge your phone as quickly as possible... but MagSafe charger (or any charger)... NOT included. MagSafe also allows you to attach other accessories to your iPhone... like Apple's Leather Wallet Pouch ($60 and they don't even tell you how many credit cards it can hold!). This magnetic system for accessories will expand to include things like car-mounts and other cool stuff in the future.
Chargeless? As mentioned above, Apple no longer includes USB chargers with their products to "save the environment" (and save Apple a ton of money, natch). All you get is a USB-C to Lightning cable. Not a big deal since I have many chargers... but wow. What if you don't? This is nickel-and-diming at its most epic. You'd think Apple would sell these at cost to truly back up their reason for removing them... "Get a charger for $3 with each iPhone purchased if you don't already have one" kind of thing... but you think wrong. Apple charges you $19 for one. Ouch.
LIGHTNING?!? Yes, you read that right. Apple has moved to USB-C on every other device... but you're still saddled with Lightning on their phones. Utterly stupid at this point. They CLAIM it's because there are so many Lightning connector accessories out there... which there are... but that's a lame excuse. Include a frickin' DONGLE for people who want to attach a Lightning device. Sheesh.
Bumper? When I saw that Apple had gone back to the beautiful design aesthetic of the iPhone 4, I was holding my breath to see if they would sell "Bumper Cases" to go with the new iPhone 12s. They are really cool because these just wrap around the edge of your phone which protects it without covering it up. I loved the bumpers. But, alas, no bumpers. Boo. All you can get right now from Apple is a silicone glove or a clear case.
Glass! Apple is using a new Corning Glass "Ceramic Shield" on their phones which they claim makes them much, much tougher and harder to break... with 4x better drop performance. Maybe for the first time since the first iPhone I will not buy a screen protector?
A14 Bionic! Apple's silicon chips have been best-of-class for a while. It's so good that they are building laptops and desktops around their own CPUs. With 6 CPU cores, 4 GPU cores, and 16 Neural Engine cores, Apple is not dicking around with the power you get with their hardware. Nor are they resting on their laurels. This advanced processing power promise some truly great things.
League! In a gaming coup, Apple convinced Riot to bring League of Legends to iPhone. This is kinda bizarre. An iPhone is as powerful as current dedicated gaming machines? Cool enough...
Compu-what? Thanks to the amazing power of the iPhone 12, Apple has added a lot of "Computational Photography" features to their latest cameras. NightMode, which was already amazing, makes the cameras perform even better in low-light for gorgeous flash-free photos. Smart HDR, which compiles multiple exposures to bring out details in highlights and shadows, has even more fidelity. Their "Deep-Fusion" technology which fuses multiple images into a single image with better clarity is now available on all cameras. Now more than ever iPhones are "cameras with phones" instead of "phones with cameras." I may never have to use my DSLR again. Did you see the photo samples I posted above? Holy cow.
HDR Vid! Apple is still shooting 4K video (instead of 8K like some others) but now it's shot in HDR... all processed on the fly! And not just any HDR. Dolby Vision HDR in 700 million colors. This is beyond amazing, and only possible thanks to the hardware and software Apple is playing with...
It's mindblowing to think that you can edit and photo-grade Dolby Vision HDR 4K video not in a high-end computer studio... but on your iPhone!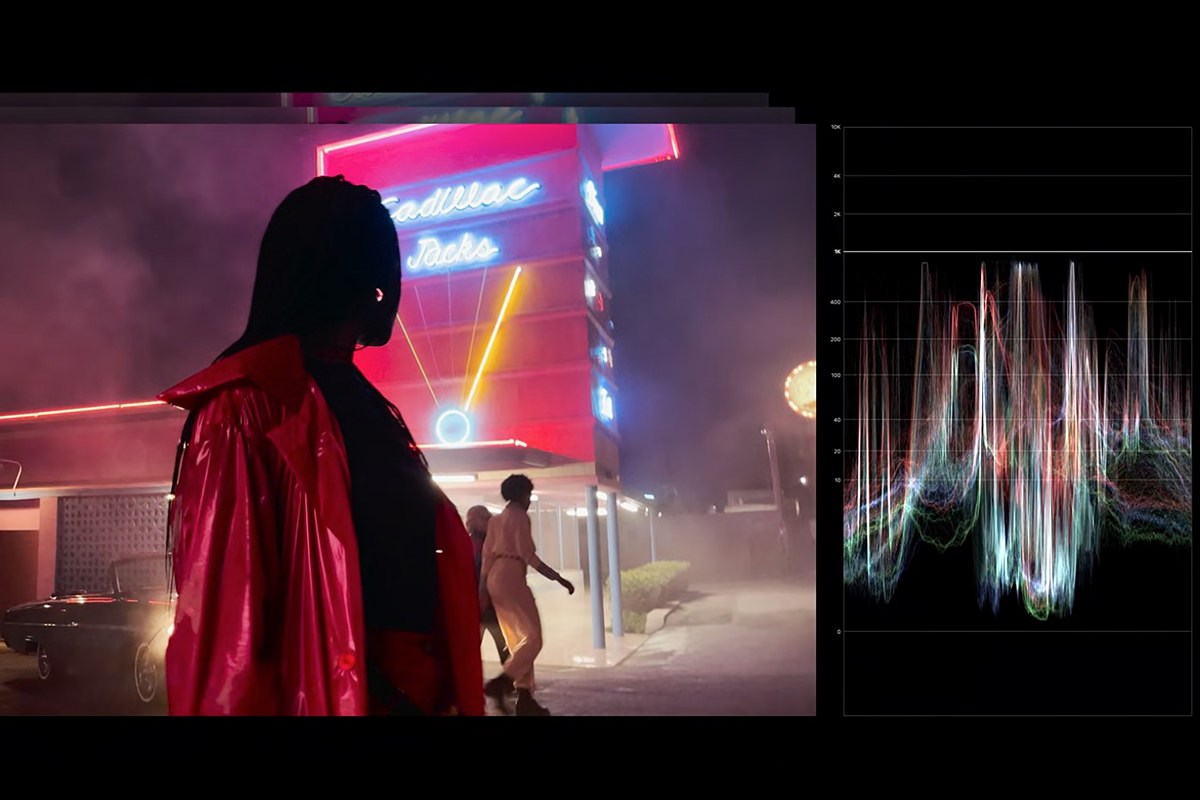 So RAW! In a welcome approach to image file format, Apple's new RAW files no longer smoosh all your processing and adjustments into a flat layer file. Instead the color, detail, and dynamic range of the original is preserved by writing out the actual data adjustments separately. That way, if you want to go back to the original source file, you totally can...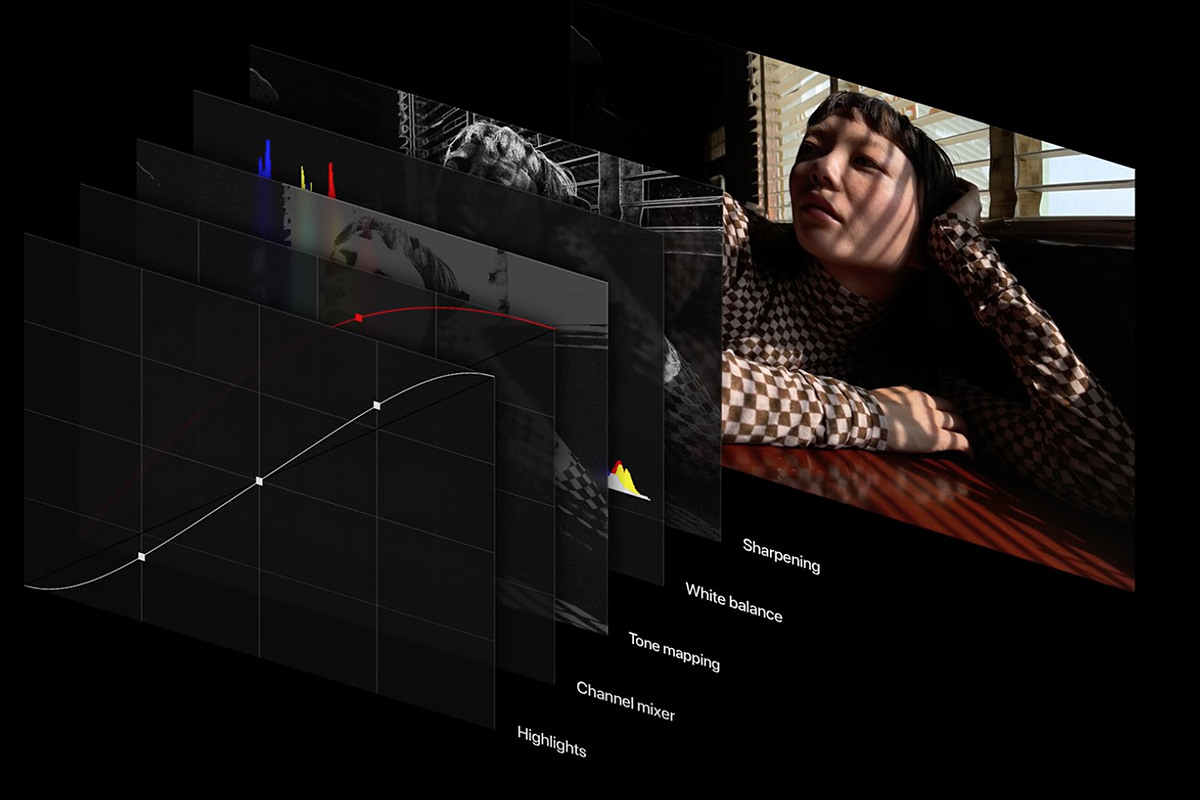 Super Whatever! The new display on the 12 Pro models are labeled "Super Retina XDR" and are larger than ever... while the phones themselves are surprisingly close to the same dimensions. The Pro is now 6.1" diagonal at 2532-by-1170 pixels (460 ppi) where the Pro Max is now 6.7" diagonal at 2778-by-1284 pixels (458 ppi). Apple rates them with a 2,000,000 to 1 contrast ratio which is darn spiffy. They are, of course, HDR displays for the ultimate in color depth and fidelity. It may seem like overkill, but this is what you need in order to look at the amazing photos you'll be taking in their best possible light.
LiDAR. Apple is once again going all-in on their LiDAR technology which creates a depth map of your environment. Not just for focusing in low-light, but also for VR and AR applications. I have not used it at all on my iPad, but maybe with Apple putting LiDAR on everything they will come up with more ways to use it...
Green! Just like with the Apple Watch event, Apple is touting their move towards renewable energy and their efforts to reduce their global impact. All rare earth magnets apparently now come from recycled materials, which is nice. As previously mentioned they are also telling us that they are saving the earth by not including headphones or a charger with their products. If you need one, you have to buy one.
Pricing! Apple is proud of the fact that they're cramming in more features and technology than ever... but keeping the price the same as the iPhone 11 Pro. iPhone 12 Pro starts at $999 and iPhone Pro Max starts at $1099. You lose the charger and headphones, but get double the starting memory, so I guess it's an even trade? I know I'd rather have the memory than yet another charger and yet another set of headphones I won't use.
Fini.
And that was that. Overall, I'm quite happy with Apple's new iPhone lineup. If I have a complaint, it would be that I want the iPhone Pro Max camera features on the iPhone Pro, but I guess you can't have everything.
Posted on June 22nd, 2020

Here we go with yet another post-Apple-World-Wide-Developer-Conference keynote. This year's was really long, so I am only writing about things when I have a comment to make instead of summarizing every little thing that was presented. If you want to watch the keynote yourself, just head over to Apple.com and have a look!

• But First... Kudos to Apple for prefacing their WWDC Keynote with a statement on racism, equality, and injustice... and what they are doing to address racism in their industry and our communities. Not only that, but Tim Cook called out the "senseless killing of George Floyd," which is not as strong as calling it what it is... but at least they didn't diminish it by merely calling is "the death of George Floyd." This is not just lip service. Apple is putting their money where their mouth is too. Apple is investing $100 million to help in demanding equality in our communities. That's a drop in the bucket compared to the massive fortune they're sitting on, but it's a heck of a lot more than what other big companies are doing. Apple is also creating programs for Black developers and finding new ways to encourage involvement by POC in the developer community. As a step forward, all the developer videos from WWDC are completely free for anybody to look at this year. Good on them.

• iOS: Widgets. One of the things that I loved so much from MacOS X was the widget screen. So many incredibly useful tools are just a swipe away. Then Apple eliminated them and I was bigly sad. And yet... here they are in iOS?!? Does this mean we will see a return of widgets in MacOS? I am holding my breath. I have said many, many times how my favorite mobile phone to work on was Windows Phone. Yeah, I never gave up my iPhone for it but, upon release, Windows Phone OS had new ideas with fresh ways of doing things. By contrast, Android was just a poor iPhone copy. One of the best features of Windows Phone was "Live Tiles," and that's almost exactly what iOS widgets are looking to be like.

• iOS Picture in Picture Video. Before iOS 14, you had to stop watching a video if you needed to access your apps for some reason. Now Apple has made it so you can keep watching (and listening) while you use your apps. Given how many times a day I get a distraction, being able to keep watching while I'm glued to my phone while traveling is a serious big deal.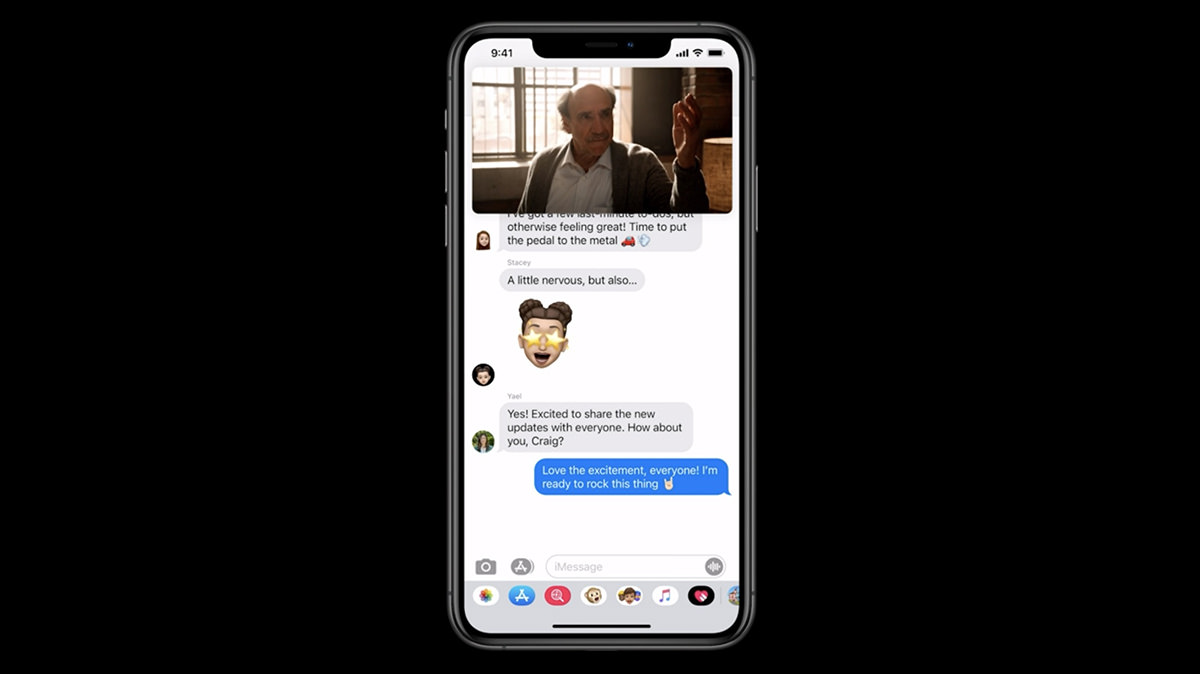 • iOS Translate. Holy shit. Offline machine learning translation with conversation mode? Sign me up! As translation gets better and better, this is going to open up the world in new ways. I cannot tell you how many times this would have come in handy with my work. Very exciting stuff.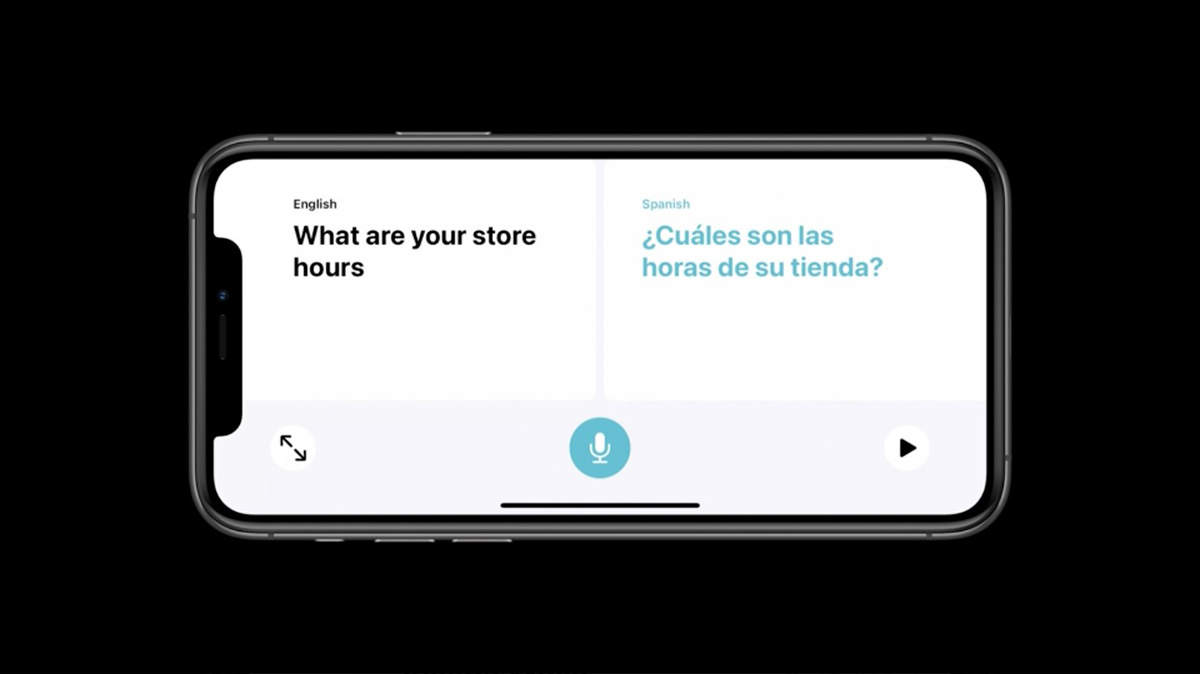 • iOS Messages. I hate phone calls. All my friends and co-workers know this. I will put off returning a phone call for as long as possible. But a text message? I will hop on that immediately. And yet... I still kinda detest text messages because it's such a messy way to communicate. Apple has started addressing this by adding new features. The one that's most important to me? Groups. Group texts have been vastly improved, which is a huge step towards organizing the madness that can ensue.

• iOS Maps. I never use Apple Maps for actual navigation because I'm addicted to Waze. I only use it for the cool 3-D views of cities and to have access to their "Walk-Around" feature, which is a greatly upgraded version of Google Maps' "Street View." But that may change. Sounds like they are upgrading their directions (which have been pretty awful). All they need now is automated traffic redirection like Waze has and they could be a contender.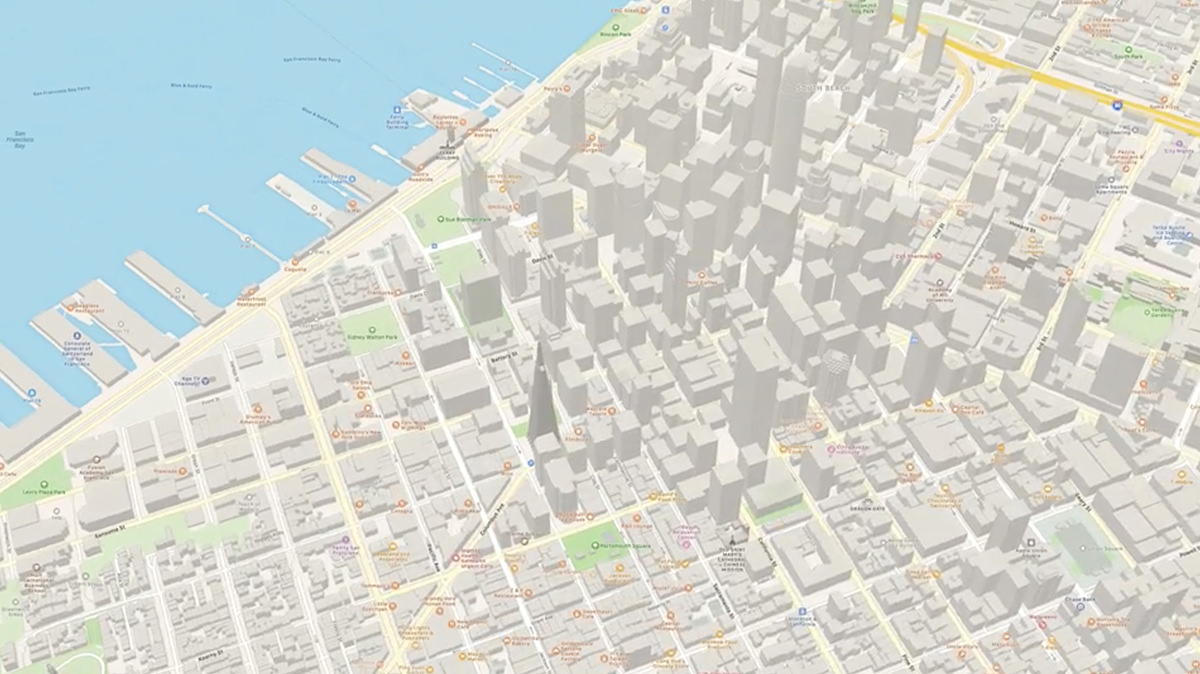 • iOS Digital Car Key. Being able to have my home unlock when I arrive is so cool. Apple is extending the idea further with digital car keys. Now not only can you use your phone to unlock your car, you can also message a digital key to somebody so they can drive or move your car if needed... no matter where you are in the world. Of course I would need to buy a new BMW in order to use it... BWAH HA HA HA... but a boy can dream, can't he?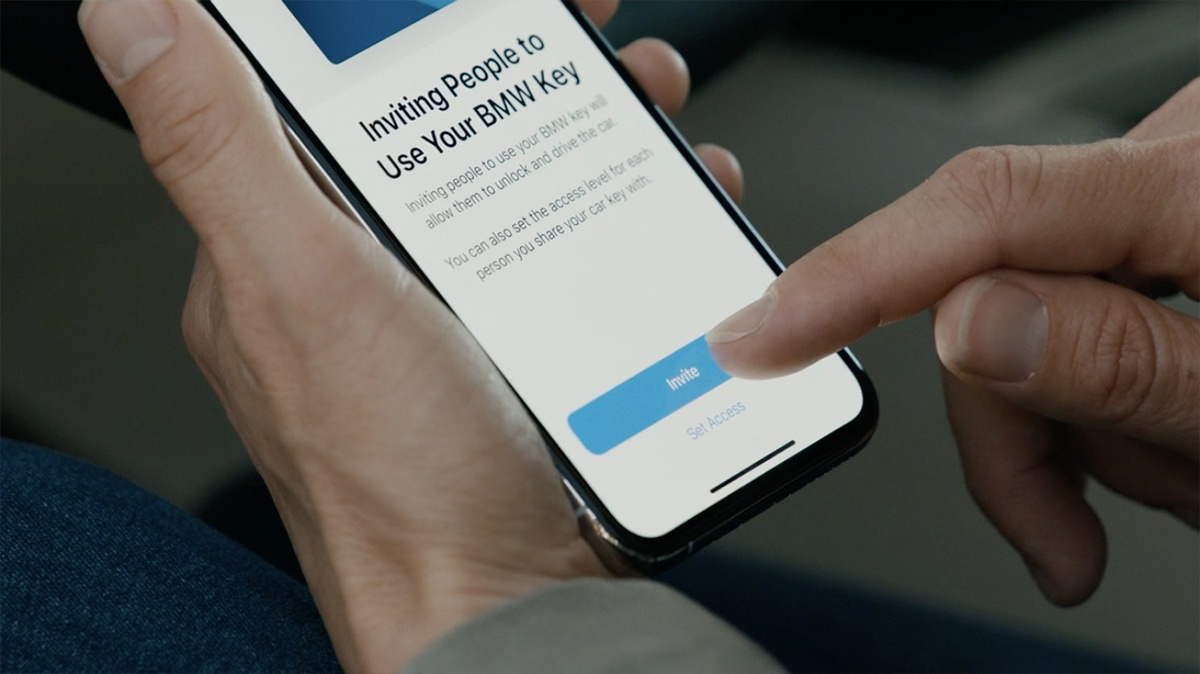 • iOS Apps. No mention from Craig about the recent controversy of Apple being wishy-washy about which apps owe them a cut of their revenue, but I didn't expect there to be. Craig can likely get away with this because he's got almost offensively good-looking hair.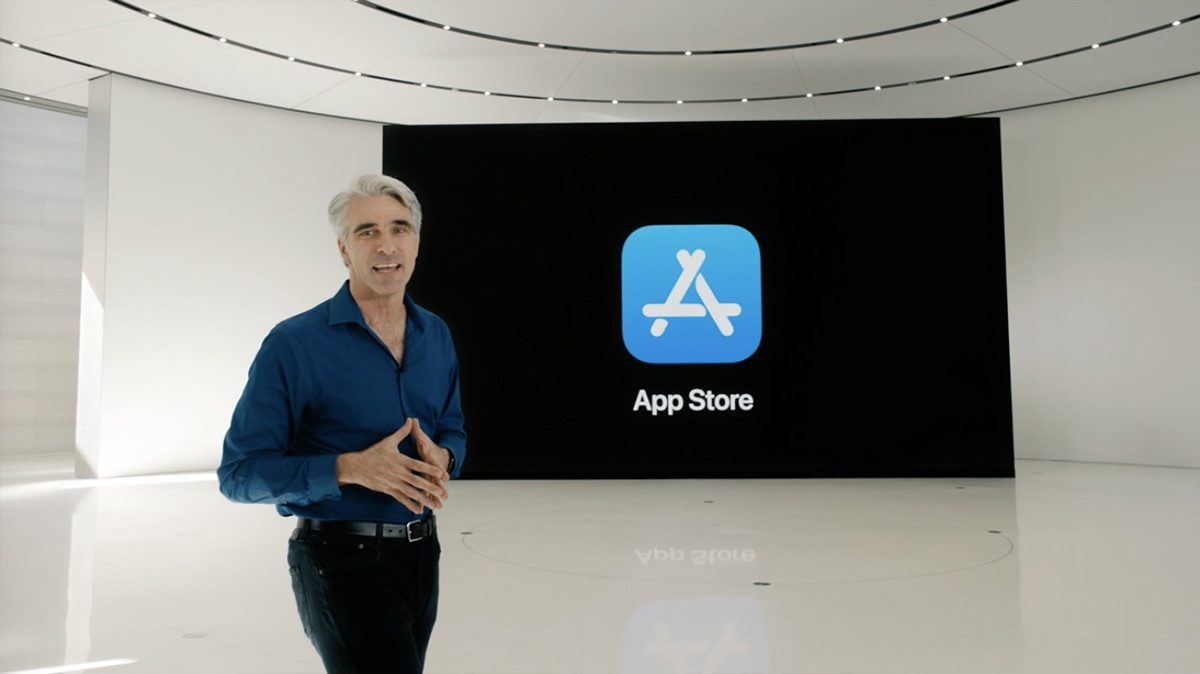 • iOS App Clips. Having to download a new app for some little task is frustrating. App Clips are tiny pieces of apps that handle simple tasks you need to get through your day. They load immediately and will streamline tasks because they integrate ApplePay and "Log-In With Apple" features. And if you want the full app after using the App Clip, you can easily download it. Simple!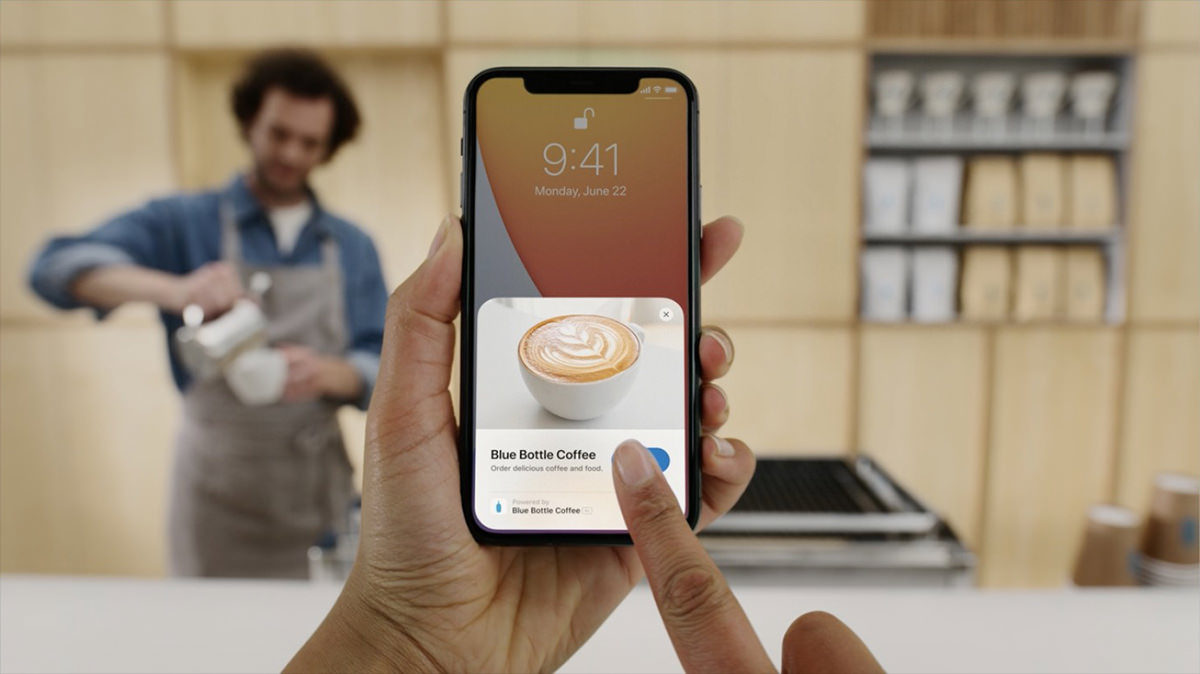 • iPadOS. I only use my iPad for two things... creating art and Zoom calls. That's it. Everything else happens on my iPhone or Mac. Apple is working hard to change my thinking on this by continuously upgrading the iPad experience. They started off with something that goes a long way towards addressing multitasking issues and app navigation... SideBar. This seems a no-brainer given the small screen of the iPad compared to a desktop Mac, but this is the first I've seen it. Smart stuff.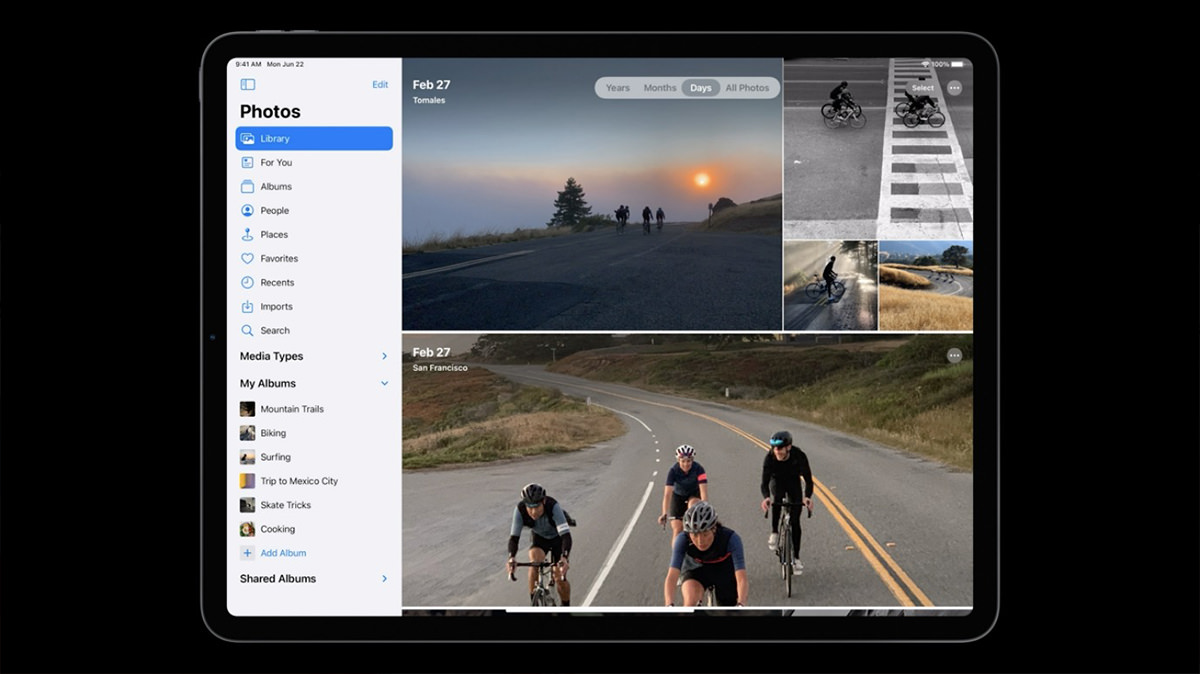 • iPadOS Phone Notification. The way iPad handles calls is kinda stupid. You are dropped out of your app in order to deal with it. Not any more. You can accept or dismiss calls or FaceTime or Skype requests with a popup. Much better.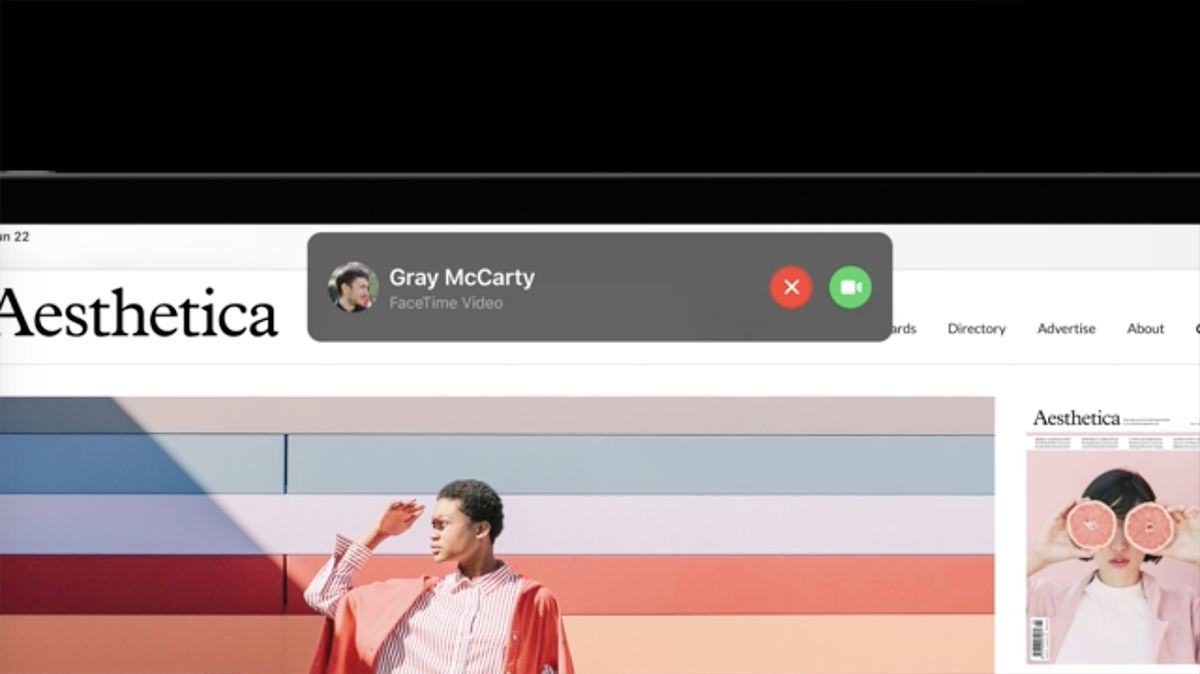 • iPadOS Pencil. iPad is now attempting to treat your handwriting like actual text. You can select it and move it easily. Or have it converted on-the-fly when you paste. iPad is essentially now full-on an Apple Newton with "Scribble" which instantly converts handwriting to text.

• AirPods. Auto-switching between devices? Magical. But the spatial audio feature being added to AirPods Pro is what has me really excited. If it actually works as advertised, this is Dolby Atmos Audio for one, and well worth investing in a new set of AirPods for me. The way the spatial audio ADJUSTS ON THE FLY when you move your head is incredible.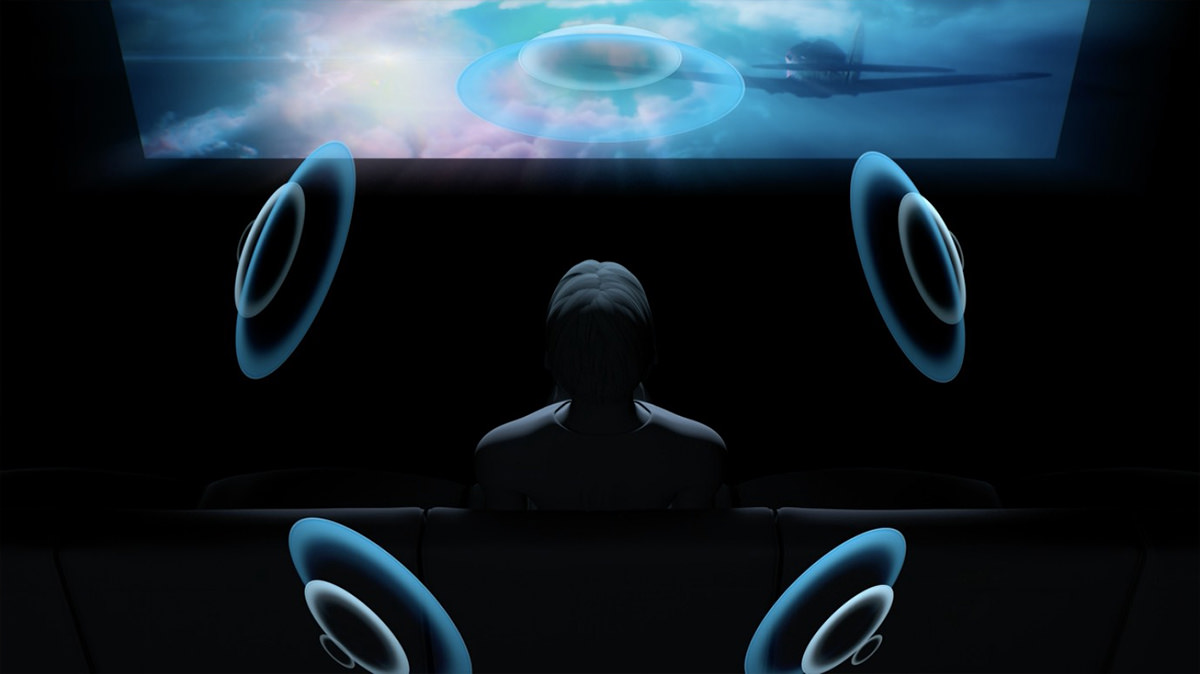 • WatchOS. I am fairly certain I will be buying into the Apple Watch ecosystem soon. I avoided it for the longest time because I find them so uncomfortable to wear. But after using Waze Band for a while now, I seem to have adjusted. My change of heart has everything to do with the Apple Health benefits which come with WatchOS. As I get older, I am more and more interested in taking advantage of the monitoring and active involvement of staying healthy. I will not, however, use the new "Dance" feature, which would probably result in injuries. Maybe if they add "pole dancing" I will reconsider?

• WatchOS Sleep. The Waze Band ventures a little bit into sleep monitoring, but I don't have a lot of confidence in accuracy and there's no tools to help you get better sleep. Apple Watch seems like there's a lot more going on, making sleep features far more useful.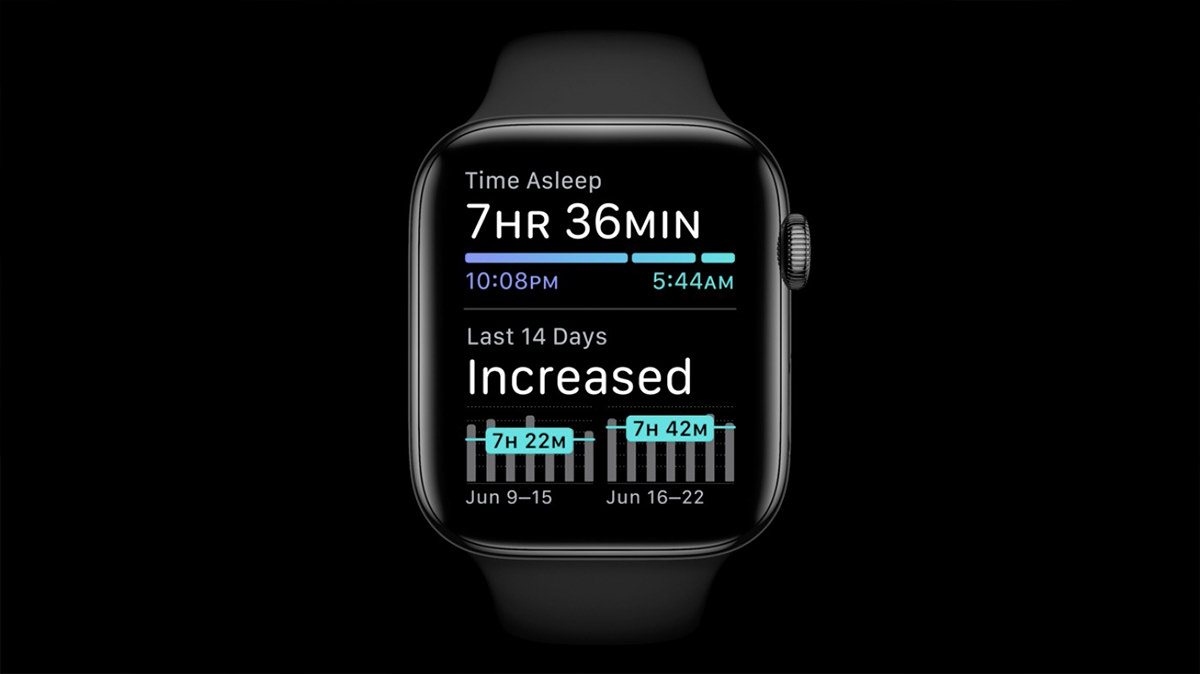 • WatchOS Wash. Talk about timely features... Apple has added a hand washing monitor which makes sure you are washing long enough to destroy the lipid layer of things like COVID-19 so the virus will die.
Note that Kevin seems to have thinner wrists like me, so he's wearing his watch quite a bit lower than you usually wear a watch because it's uncomfortable on the wrist bone for us. This is encouraging. If this guy is in charge of stuff with WatchOS, and he has to wear a watch like I do, that means all the hardware monitoring features will likely work for me because he's obviously going to be testing them. Sweet!

• Privacy. Apple seems to put a lot more thought into privacy than other companies. They are constantly providing more tools to protect us and keep moving data analysis locally so that it doesn't have to go out onto the internet. I don't have much to say about this except Good job, Apple! Our own government doesn't seem to be interested in guarding our privacy, so it's nice that somebody is stepping up.

• HomeShit Kit. I detest HomeKit. I avoid it whenever possible because it's just an awful, awful system. Expensive, limited, and it barely works for me. Despite having multiple AppleTVs in my home to fully blanket everything with plenty of signal, sometimes I get an error which says that HomeKit can't communicate with my devices. Ugh. Apple has been steadily improving HomeKit with features and such, so maybe I will check it out again one day. But given my horrible past experience, I'm in no hurry. And yet... there's some compelling integration with iOS that has me wondering if I should be investigating it sooner. The one thing I am very interested in is Apple joining a new home automation consortium with Google. Does this mean my Nest cameras will integrate with HomeKit? Interesting to think about.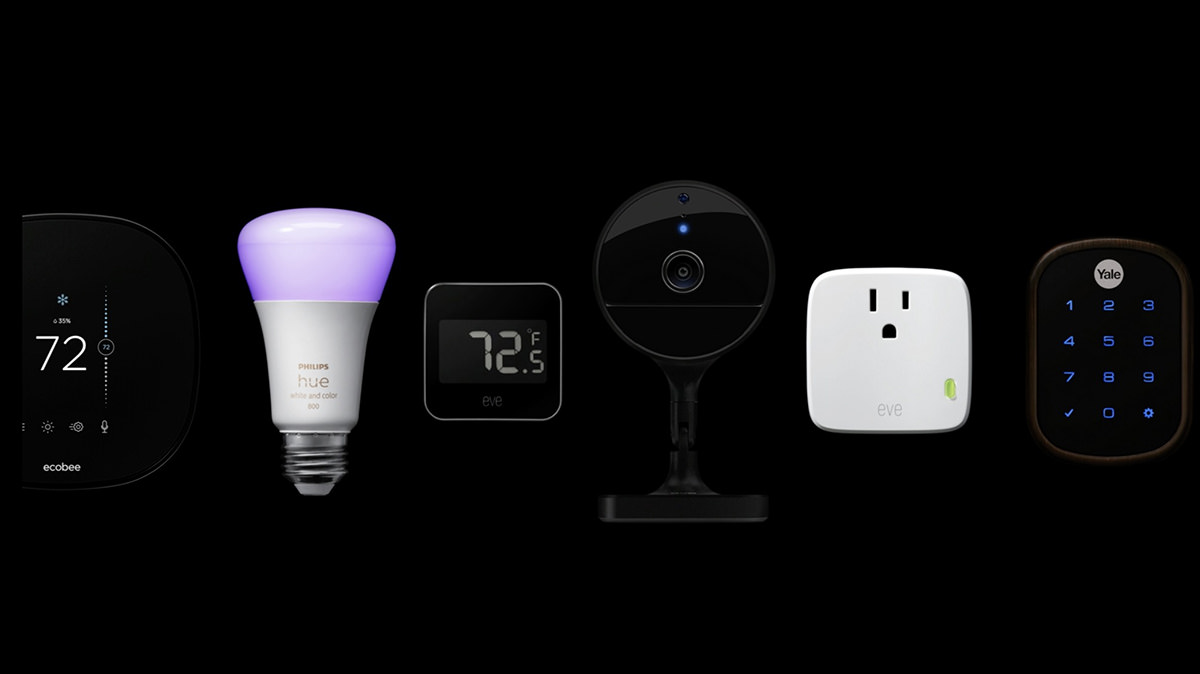 • AppleTV. My experience with AppleTV has been less than stellar. Sometimes it's downright bad. It apparently has very little RAM for streaming because there are times I get shitty, stuttering video. But the biggest problem is with Apple media itself. Even when other streaming services are working flawlessly on my AppleTV, the stuff I bought from iTunes will fail to load or not display properly. Until they address this, all the other bells and whistles (like new picture-in-picture for apps) don't mean much to me.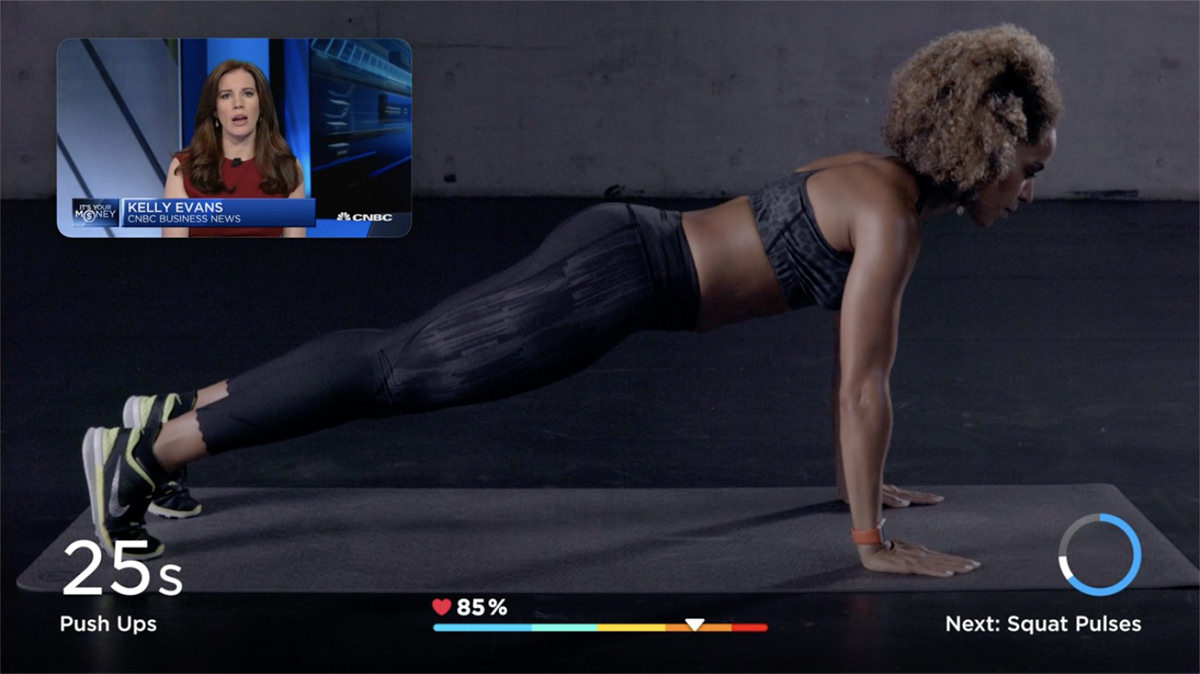 • AppleTV+. One of my favorite works of science fiction is the original Foundation trilogy by Isaac Asimov. Apple bought up the rights and teased the result...
No idea how this will play out, but I'm certainly excited to see what they've done with it.

• MacOS Big Sur. "Drug-fueled, mini-bus-driving, vision-quest?" — Okay, Craig. Settle down! If you believe the hype, this will be the biggest change to the visual interface of the Mac since the switch to OS X. I don't know if that's the case... these changes seem a more "evolutionary" than "revolutionary"... BUT THAT BEING SAID... I absolutely love what I'm seeing. WIDGETS ARE BACK? FUCK YEAH!!! Discontinuing them was a bigly stupid move, and adding them into Notification Center is okay by me.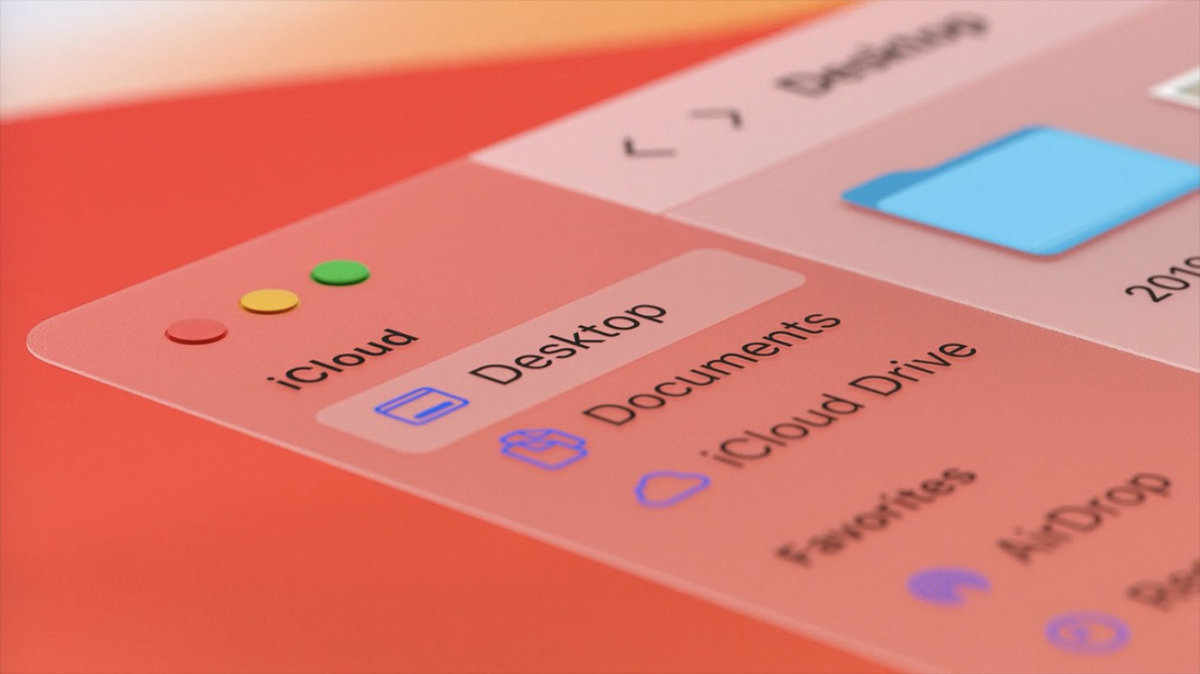 • MacOS Icons. MacOS has redesigned icons! Whee! What pisses me off is that Apple STILL hasn't allowed icons to be manually generated and "baked" into data files. Used to be when you saved a photo from Photoshop, the app would generate a tiny icon to attach to the file so you could see what image you've got. MacOS X eliminated this. Now data file icons are generated by the Finder. Which is so fucking stupid. No longer can you just scroll through all your images and see what they look like... you have to scroll and wait... scroll and wait... scroll and wait... it's infuriating.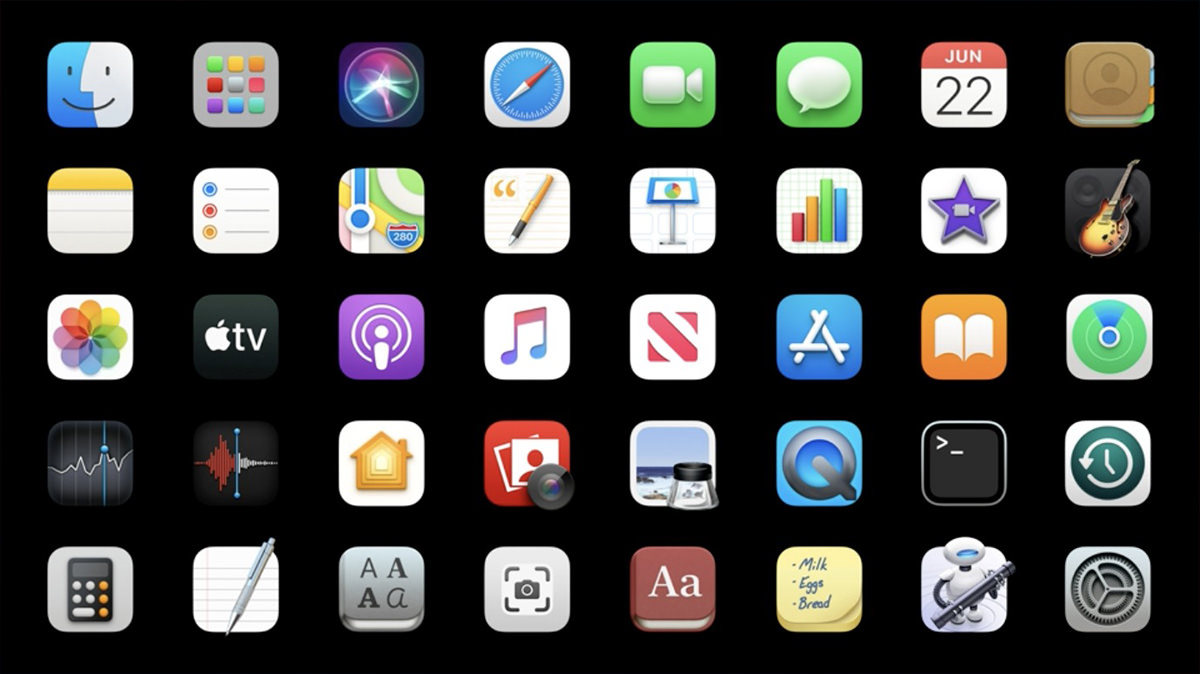 • MacOS Maps. And... MacOS is no longer the red-headed step-child of Apple's hardware when it comes to maps. Apparently they are adding more iOS Maps features that have been missing since Maps appeared on MacOS.

• MacOS Safari. Even though I remain unconvinced that Safari is the best browser out there, it's my default browser just the same. Apple wants to be sure that this remains the case, because they keep making it more responsive and faster with each new release. On top of that, they are constantly improving security and privacy features. By far the most exciting is that they will now notify you if your passwords have been compromised when a data breach is reported. How amazing is that? THESE are the features that are important to me. And, oh yeah, they made Safari more customizable and pretty as well. Whee. And what about those new tabs? NICE...
Plus... inline translation when the language of the site is different than your selected language. Looks like you have to click a button. I wish I had an option for pages to translate to English automatically for me... and just let me know with an icon indicator or something so I can switch back if needed.

• Mac on ARM. First it was a switch from 8086 to PowerPC. Then it was a switch from PowerPC to Intel. Now Apple is reeeeeally moving forward by developing their own silicon chips for Macs, just like they already do for iPhones and iPads. This is incredibly smart. By having MacOS work hand-in-hand with custom chips that they design and control, Macs will get faster, smarter, and have better battery life. They can tailor every aspect of the "brain" of their computers to do exactly what they want with no wasted processes or energy. Everybody knew this was coming. I honestly thought it was going to be years off yet. I'm happy to see that it's happening sooner rather than later. My only worry? That eventually Macs will just become big iPads. Because right now there are things that Macs can do which are clumsy or impossible on an iPad. But who knows what the future will bring?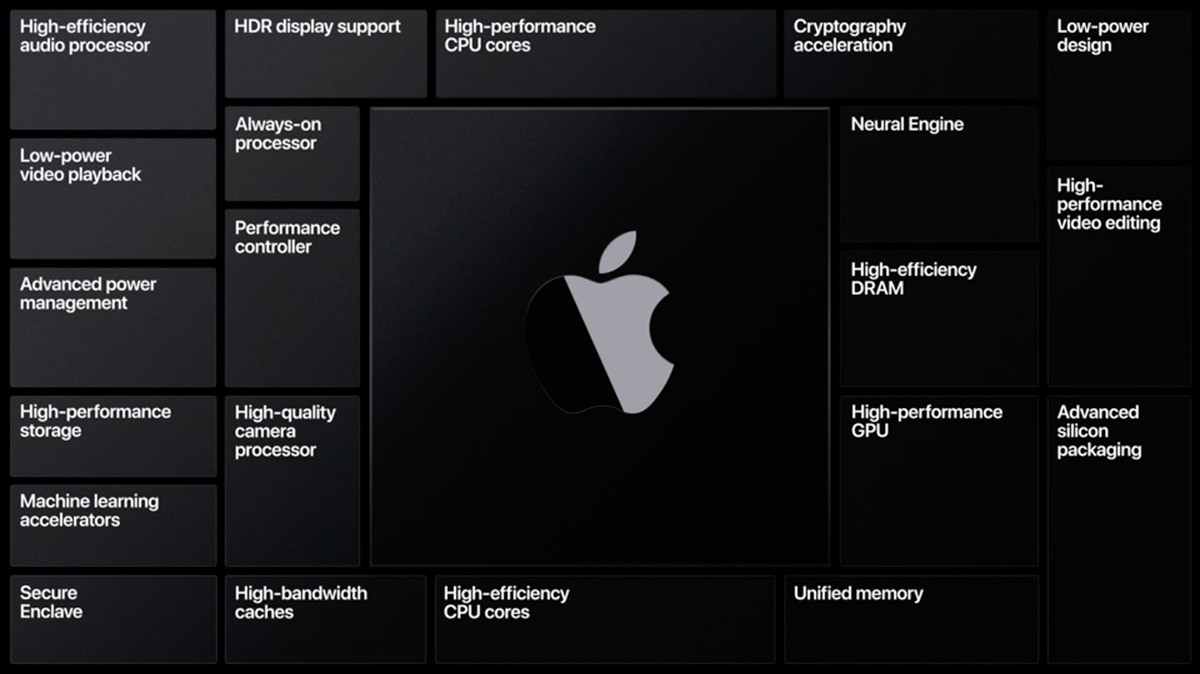 It looks like anything written in Apple's Xcode app development system will just have to be recompiled. Perhaps with minor tweaks. Simple. Microsoft and Adobe are already there for all their apps, and these are some really huge and complicated apps! What will be interesting is how these big companies use the custom hardware to add features to their products. This reminds me of the switch from PowerPC to Intel. All the apps would compile to work on both products via Universal Binary packages, and the user experience was seamless. But for those apps which weren't compiled to run on Intel silicon, they had a translation environment called "Rosetta." Now they've brought that idea back with Rosetta 2," so it looks like the transition is going to be just as seamless to Apple silicon, which is exactly what you want. Performance seems to be very good as well, so what's not to love?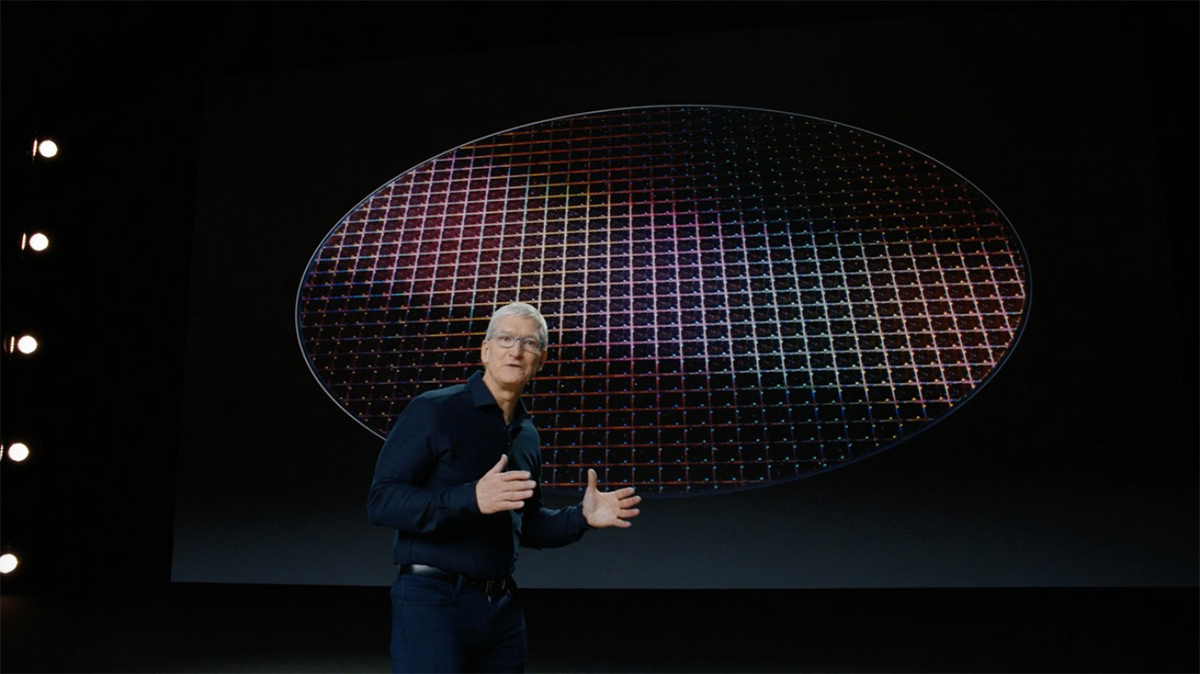 • iOS on MacOS. A brilliant side effect of Apple making their own chips is that they can make it so iOS and iPadOS apps run natively on the new Macs. That's pretty great.

And that's a wrap. There's a lot of stuff to really appreciate here, but it's all vaporware until it ships and end-users have access, so I guess we'll see.