I MAY BE GOING INSANE IN ISOLATION, BUT DON'T THINK THAT WILL STOP ME FROM BLOGGING... because an all new Bullet Sunday starts... now...

• Live? From New York! I am continuously impressed with the many television shows that have been carrying on during quarantine... namely the late-night shows like Trever Noah, Stephen Colbert, Samantha Bee, Jimmy Kimmel, and Jimmy Fallon. What was unexpected was that Saturday Night Live would do a show. I didn't find it particularly funny overall, but I was impressed that they managed to do it at all. The best part was the opening credits where they even got the band in on things before Tom Hanks' monologue...
The most successful bit was Weekend Update which doesn't really require direct interaction... and they even got Alec Baldwin to reprise President Trump as a call-in. Pretty great. The most surprising bit was a tribute to longtime SNL music coordinator Hal Willner by cast members past and present. Yet another person having fallen to Coronavirus-related health problems. Thanks to all the shows that are carrying on for continuing to entertain us during these strange and difficult times.

• Quarantine! Every. Single. Day. I wonder what it would have been like if the Coronavirus pandemic had happened while I was taking care of my mom. I'd like to think that something positive could have come of it...
Maybe at the beginning of mom's decline it could have. But near the end before I had to find a facility to care for her? I cannot fathom it. There's just no way. And if the outbreak had happened while she was staying at the hospital or at the facility? I honestly don't know. All I doo know is that I wouldn't have been able to visit. Heaven only knows if she would have survived this, because both places are hot-spots for outbreaks.

• Animal Cursing! I usually don't have a lot of time to play video games. Even in quarantine I have television, social media, work, housecleaning, and chores that need to be done. But ever since Animal Crossing came along, all of that has been taking a back seat to working on my island. I'm resculpting the landscape. I'm decorating my house and the exteriors. I'm crafting tons of junk to make my island exactly how I like it. Problem is the "Island Designer" tools are total fucking insanity to use. I thought the regular tools were bad... I seriously had no idea. The Island Designer tools are absolute shit. Wherever you THINK you're aiming, you're really not. Sometimes while paving pathways my character will randomly flip a 180º and hit BEHIND me. WTF?!? I keep thinking that surely I'll get the hang of it, but no. You can't get the hang of it. Add to that the stupid-ass "Bunny Day" bullshit that's plaguing the game lately, and I spend a lot of time resisting the urge to scream obscenities at my television (which I would except it scares my cats). But the worst thing? Finding out that where you placed stuff when the game was first starting is not where you want it once you get playing. All my houses and buildings have to be moved (1 day a piece), you can't move the Resident Service Center at all, and all my bridges have to be demolished (1 day) then rebuilt (1 day)...
It's going to take forever to get everything straightened out. And... um... don't mind my Bunny Day dress and hat. I have to do something with all those fucking eggs that are popping up everywhere.

• Cursing Again! "Supreme Court Blocks Extended Voting In Wisconsin, Forces Voters Out To The Polls"...
I mean, holy shit. The "vote" has not been representative of the people in a very, very long time. It's outright manipulated to provide exactly the results that the people actually running this country want to see. We are not free... we're governed. Sometimes governed to death.

• Mail the Vote! As you may have heard, the US Post Office is in serious crisis. Our government is bailing out all kinds of businesses, but has ignored their cries for help... probably because the Trump Administration knows that if people end up voting by mail and don't have to jump through hoops to vote, they're fucked. Washington State has is all vote-by-mail, and I haven't been to a polling station in years. So convenient to be able to vote whenever I have time instead of trading to a voting station and standing in line! If you want to help the Post Office survive, go buy a sheet of stamps. The post office is an essential service. It costs what, 55¢ to mail a letter anywhere in the country? Do you know how much it woulds cost to do that with UPS or Fed-Ex? At least $15... probably closer to $20 if the destination is in a non-business, rural location. If everybody goes out and buys a sheet of stamps, maybe we can help the USPS weather this storm. There's plenty of cool designs to choose from, including this awesome set with military service dogs!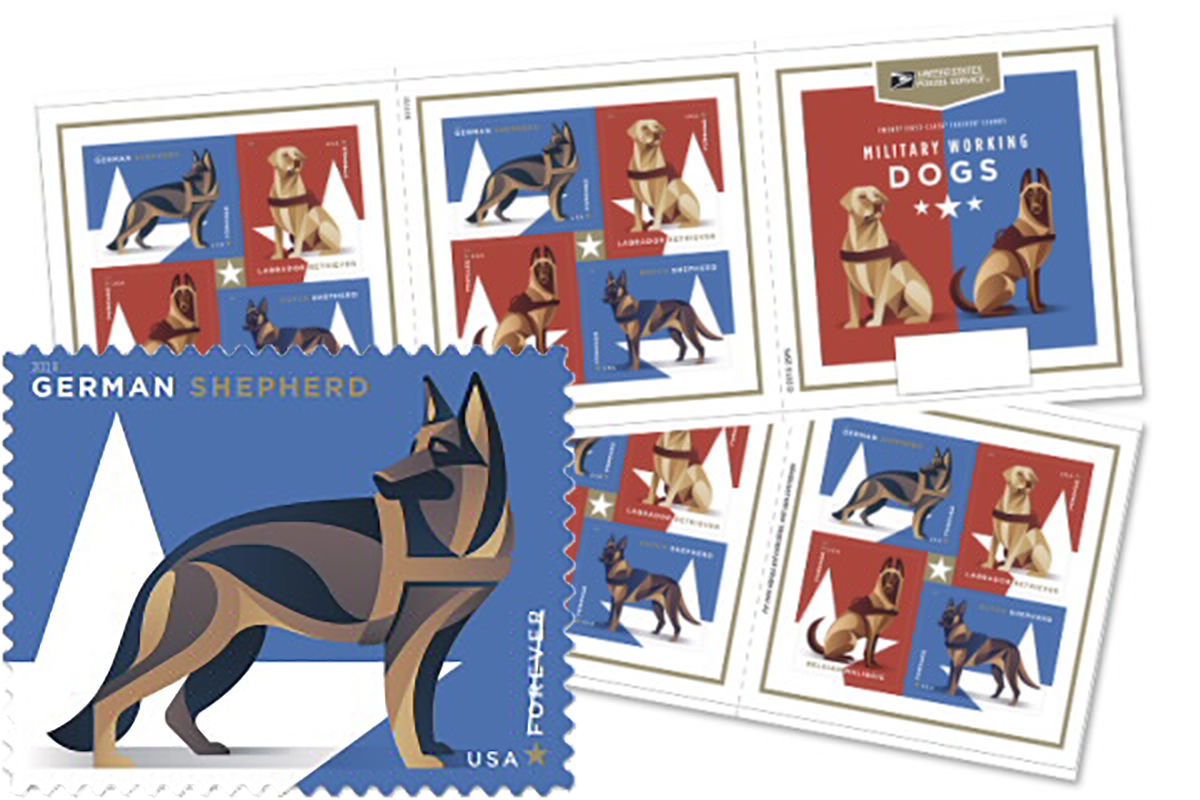 • Vegas Memories! Las Vegas is a city I visit often. I loathe to go there on my own for work because it feels like one of the loneliest places on earth to be. But it's a fantastic place to go with friends because there's so much to see and do. Usually by April I've been at least twice and end up going 5-8 times annually. This year I likely won't be going at all. It's strange how a city I both love and hate has been on my mind so much lately. Probably because I've had so many good times there when hanging out with people I care about. Right now I'd give just about anything to be pounding Long Island's and eating nachos with friends at Nacho Daddy...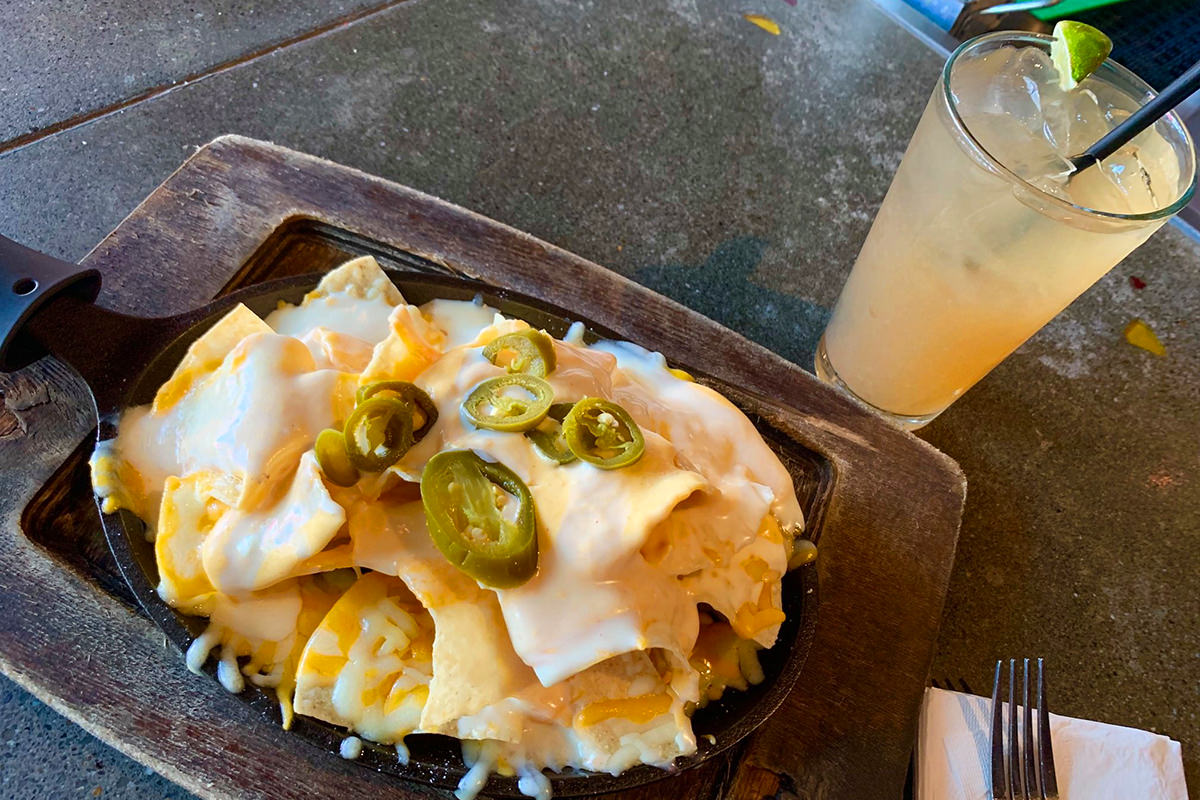 Maybe in 2021.

• Watching the Watchmen! I think I've linked to stories by David Bordwell in the past. His site provides thoughtful and interesting analysis of film, and his latest article takes a look at my favorite show of 2019, HBO's Watchmen...
A really good read... even if you have no interest in the series. Hopefully it will make you want to be interested in the series though! It really is a brilliant bit of television.

And that's my bullets for today. Come back next Sunday for more bullets you didn't know you couldn't live without!