This morning after I fed my cats Jenny started making "yummy noises" while she ate breakfast. It caught me off guard because I've never heard her do that before. It was so subtle I would have missed it if I hadn't leaned over to fill the water fountain... and so adorable that I very nearly fell over laughing.
Not sure what brought this on, but it made my day.
For a little while, anyway.
Because then I decided to have tacos for breakfast and was all "SUCK IT, HATERS... only God can judge me! Wooooooo!!"
About twenty minutes later I spent an hour in "intestinal distress." Apparently God's judgement hath cometh and it cometh for me.
Guess that's what I get for ignoring Fish Friday! Though if the point of Fish Friday is to abstain from eating meat, these were vegetarian-safe tacos, so no harm no foul (no beef no fowl?). Maybe this Wrath of God stuff would make more sense if I had paid more attention in Catholic Sunday school? I dunno. I never found anything about "Fish Friday" in the Bible, so I'm guessing this came from the Catholic Church, much like "purgatory.".
In other news... my measles antibody test came back as 203. Anything higher than 29 is positive for immunization. Which left me looking at the results like... HOLY SHIT, MOM! My antibodies are at 203?!? TWO-OH-THREE?!? EXACTLY HOW MANY TIMES DID YOU HAVE ME IMMUNIZED?!?
It's nice that I'm protected as well as I can be protected from the measles plague while traveling. One less thing to worry about. Now I can focus all my worry on the plane crashing where it belongs!
Just kidding. That's probably the last thing I worry about while traveling. The way the world is going right now, sometimes I think a plane crash is the best thing that could happen to me.
And the second-best thing? Freshly-baked bread for dessert...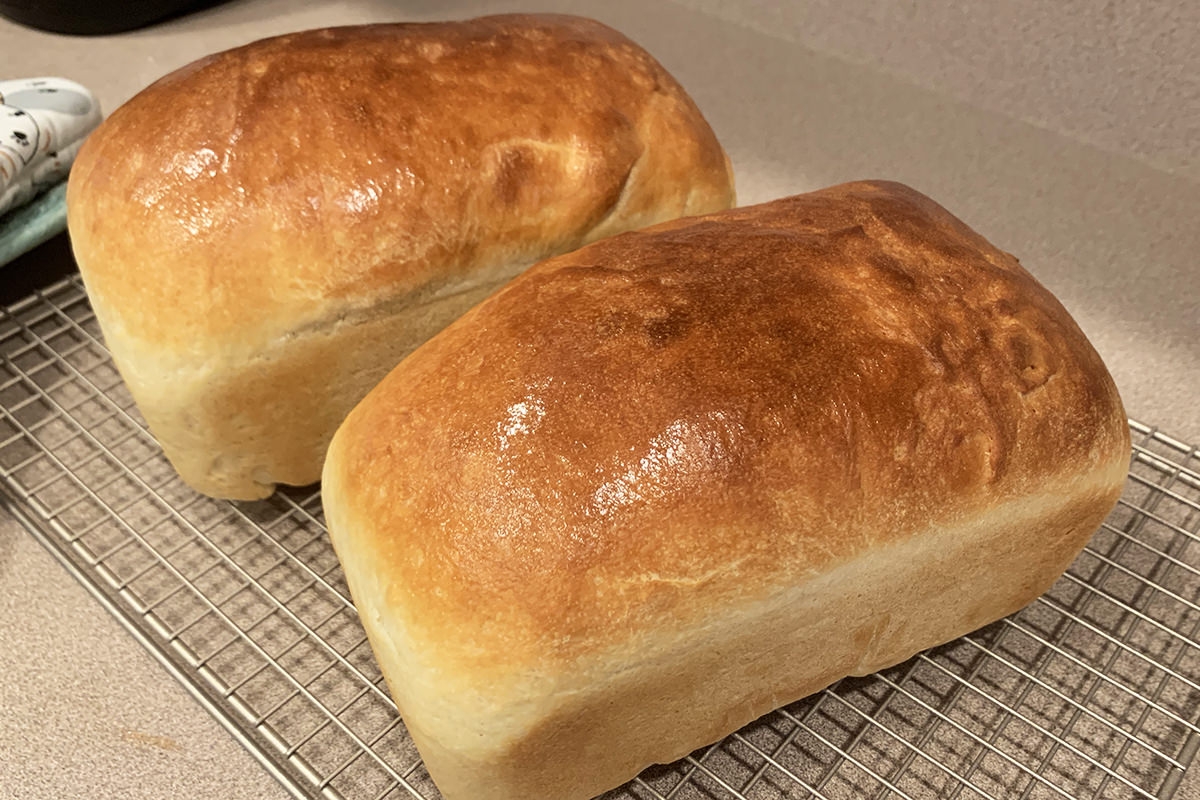 I'll take bread and butter over cake and ice cream any day of the week!
My turn to make yummy noises.