Posted on February 24th, 2023

Today I had to start work at 5am. But then, half-way through the middle of my project, I found that I was missing some information. With an hour to kill before anybody would be available, I decided to drive into The Big City so I could pick up a few things at Home Depot. I also dropped by Walmart (which is across the street) so I could see if they had any of the Chobani Flip yogurts I haven't tried (they did not, darnit).
As I was driving back home, I was in the passing lane to pass somebody who was going 55mph in a 60mph zone, when all of a sudden this massive pickup came ROARING up on my bumper. It was outrageous. First of all, I was actively passing somebody. Second, I was going 65mph, which is over the speed limit. With nothing better to do... I slowed down to 60mph. I was still passing the car in the right lane, I was just doing it slower because the guy up on my ass was being a dick.
Sure it was petty, but it's still better than slamming on my brakes... which would have likely ended up with him slamming into the back of me.
If I were in the passing lane and not passing somebody and not driving the speed limit... then yeah, by all means, climb all over my ass because I would totally deserve it. But I did not deserve this at all, so fuck you.
And speaking of fuck you...
Everybody who thinks racism is "over" in America should really take a look at this (here a link in case TikTok is being a dick)...
And this video is a "cut-down" version. The full video features her being heinous for longer, if you can believe it.
If there's anything worse than some fucking piece of shit unloading their racist bullshit all over some workers who are just trying to do their job... it would have to be accusing the wrong person of being her. Some poor woman was misidentified and is getting attacked online because she kinda-sorta looks like that pieces of shit in question? Terrible. SHE didn't do anything.
Where I live there is a large Hispanic population and I've seen this happen in real-time. A little boy practicing his English while walking down the aisle of a store with his mom? Ridiculed and lambasted for being unAmerican. Mexican restaurant with Mexican music playing? Read to filth for being unAmerican. Just speaking Spanish in general? Could get you physically attacked for being unAmerican. I was at the airport where a Mexican airline was playing Mexican television and had to watch some asshole yell at the service desk for being unAmerican.
UnAmerican? These people are American citizens paying American taxes and contributing to American society's melting pot with their language, art, food, and customs.
AND, AS A REMINDER, THIS COUNTRY HAS NO OFFICIAL LANGUAGE! We are a nation of immigrants on stolen land. Any heinous piece of shit who thinks that "speaking English" is what defines us needs to pick up a history book.
Because if there's anybody who's giving a big "fuck you" to America in this video... it's her.
Posted on February 20th, 2023

Apple is one of the wealthiest companies on the face of the earth. So is it really too much to expect that they fix their stupid home automation bullshit? After my fifth reboot of my router and all my HomePod minis because my automations randomly stopped working... again... I ordered a bunch of cheap NON-HOMEKIT smart-plugs. This way instead of having to run around my house and move all my furniture when I'm forced to reboot, I can just use the Gosund app to reboot them all from the comfort of my couch...
I find it absolutely embarrassing that Apple can't seem to get their shit to actually work. They released HomeKit EIGHT FUCKING YEARS AGO! Eight years and they're still fumbling around in the dark. Just like I am when the automation to turn on my garage light doesn't work... again.
I cannot fathom how Apple isn't embarrassed as fuck that they have unleashed a shitty technology and haven't been able to get it working reliably for eight years. If I were Apple CEO Tim Cook, I'd dedicate however much money it takes to FIGURE THIS SHIT OUT so that HomeKit customers don't have to spend $40 on smart plugs from another manufacturer just to keep their crap operational. Anything less make him look like fucking amateur hour.
And while he's at it... maybe he could have them fix Apple Mail so that deleted messages actually delete instead of randomly go blank buck stick around until you quit and restart the app? Not everybody buys into HomeShit, but most of their customers are using the mail app that came with their computer!
And, oh yeah, happy fucking Presidents' Day.
Posted on July 5th, 2022

How fucked up is our bought-and-paid-for government that one of the old white men running this shitshow can cause essential legislation to become "endangered" because so many members of the Senate are fucking owned by the big internet providers? Pretty fucked up... and yet here we are. Some old Democrat dude breaks a hip so an FCC nominee can't get confirmed... or whatever... and now net-neutrality (something that the majority of Americans agree is a good and necessary thing) may not be passed if it can't get done by mid-terms.
First of all... Fuck Joe Biden and the fucking Democrats for not getting this shit done immediately when he got into office. Just one of many, many things that they should have rammed through in 2020 (like codifying Roe v. Wade) that they decided to sit on and do fuck-all about because it can be used to get progressives running to the poles at elections. Fuck them sideways for putting their personal re-election campaigns above the American people. We're told to "support net-neutrality" and "protect a woman's right to choose" by voting for Democrats, then have absolutely fucking NOTHING to show for it on these issues (and many others).
I swear, the only thing that enrages me more than Republicans accepting cash to roll over on the American people so that wealthy people can continue to fuck us over... is the fucking Democrats who just sit by and let it happen when they have a chance to actually do something. Happened with President Obama. Happening again with fucking President Biden.
Everybody who knows me knows that I hate career politicians, hate our lobbyist-owned political "representatives," hate Democrats, really hate Republicans, and am sick to fucking death of the way that politics continues to erode our freedoms and put us even deeper into this bullshit. But I hold my nose and the polls and vote for the least-worst candidate anyways, hoping against hope that somebody actually does something... only to get disappointed every time.
And then people tell me I should be happy because "Well, at least they didn't make things worse!"
Fuck that. And fuck Joe Biden.
I'll be dead inside of 40 years, thank God. I just hope that I live long enough to see our failed two-party system go down in fucking flames when people trapped into voting for a nonstop parade of shitty politicians get sick of it all.
Assuming they ever do.
I am having more doubts about that every fucking day.
Some old guy in Vermont breaking a hip could be enough to skuttle net neutrality, so do you blame me?
Posted on December 3rd, 2021

It's Friday night and I am not going to bed until I fix all the stuff that got busted on Blogography!\p>
Okay. That may have been a presumptuous statement. Four hours later and it seems like I'm causing more problems than I'm fixing. Which seems to be par for the course when it comes to the technology in my life. And I do mean ALL the technology in my life! Heck, even Alexa has betrayed me... as she's now failing to control my Hue lights for some reason!
But the biggest problem for me right now is my home WiFi.
For a while now I've suspected that I have some unauthorized devices on my network. Usually what I'd do is temporarily lock down my internet to known devices until I figure out what's going on. Either the unauthorized devices will drop off and I'll get a note they tried to connect... or there's aome internet "thing" around here that I forgot to write down which will stop working and I'll know what it is that way. Either way, the problem is solved.
But, alas, my THREE HUNDRED AND EIGHTY FUCKING DOLLAR ROUTER... the AmpliFi Alien from Ubiquiti... is a steaming pile of shit that lacks even the most basic features that my cheaper Google Wifi mesh network had included. Hell, you can't even see the IP addresses and MAC addresses for your device list. You have to click on them twice to get that. Insanity. And don't get me started about the complete lack of features on the router itself. For THREE HUNDRED AND EIGHTY FUCKING DOLLARS I'd expect the absolute bare minimum... like a persistent list of devices that attempted to connect... or MAC address blocking... or separate passwords when you separate out the different bands into their own SSID...or ABSOLUTELY ANYTHING that helps you with basic WiFi functionality or security.
But nope.
I ended up ordering a "Fing Box" to add the basic security features that Ubiquity doesn't feel the need to add to their pricey shit. From what I can tell, neither the app or the router has gotten any kind of features added since I've owned it. Which has been what... two years now?
I'm sure there's purchases I've regretted more than the Alien... but this has got to be in the top ten. Probably top five.
So let this post get indexed by Google as a warning to others looking to buy it. You can thank me for saving you the anguish later.
Posted on October 17th, 2021

My heat is still on, so things are toasty here at Blogography... because an all new Bullet Sunday starts... now...

• AWWWWW! You guys... YOU GUYS...
Derpy puppies are the best puppies.

• Darwinism! Fuck your 12 years of med school... Dr. Google is my god now!
I just feel bad that the kids are at the mercy of this stupid shit. But... I suppose if they are just going to continue propagating it to newer generations, it might be for the best? It sickens me that anti-science has become so prevalent and dangerous that these kind of thoughts go through my head, but here we are. What the fuck has become of us?

• Fury! I didn't just dislike the Shazam! movie... I loathed the fucking thing. It was categorically awful from start to finish. Now, thanks to DC Comics' "FanDome" event there was a look at the sequel...
Honestly? I had zero intent on watching the thing... even when it came out on video. But then they cast Helen Mirren and Lucy Liu as the villains? NOW I AM FORCED TO WATCH, DANGIT! Hopefully i doesn't suck as hard as the first one.

• Cuntry! Not only do I know all of these countries, I've been to all of them except Chile. But I did get close when I visited Argentina on the way to Antarctica, you condescending fuck...
The entire channel is filled with "If you don't get these, you're American" TikToks... and it's like... look... I get it. Americans are largely ignorant of the world outside our borders. But constantly harping on this ceases to make it funny... it just makes you a fucking dick.

• The BATman! BWAH HA HA HAAAAA!! ZOMFG! They went over the top… and not in a good way. Maybe it's the way the trailer is cut together, but this looks fucking embarrassing...
Apparently the Nolan Dark Night Trilogy is still safe as the defining cinematic Batman. Oh well. I guess I'll know for sure once I've seen it.

• DOG SENSE! Jesus. It's just... why. If you disagree with policy, DON'T FLY. It's not fucking rocket science. Though apparently it is for assholes like this...
Please just get the COVID you're dying to get, then pick up your Darwin Award already. I'm so sick of this shit.

• Ending on a Happy Note! Boy... Yes Theory is back and I somehow missed it! This is pretty great...
=sigh= I miss travel. The world is full of such wonders.

And now I'm off again...
Tags:
Batman
,
Bullet Sunday
,
Dumbassery
,
Dumbasses
,
Fuck My Life
,
Fuck This Shit
,
Movies
,
TikTok
,
Travel
Categories:
Bullet Sunday 2021
,
Movies 2021
,
Travel 2021
—
Click To It:
Permalink
—
0 Comments: Click To Add Yours!
Posted on October 15th, 2021

"Well, shit, I'm alive. The COVID booster didn't kill me. So I guess I have to go into to work."
Zero side-effects from the third Pfizer shot. Which worries me a little bit... how do I know that it did anything if there's no side-effects from my immune system getting charged up with COVID-fighting instructions? Though I didn't have side-effects the second time either (only the first, where I had a fever for three hours and soreness in my arm for three days).
In my county here in Central Washington, there's been 102 COVID deaths out of 10,912 total cases since tracking of the pandemic began. Right now they say that 638 people have tested positive in the first half of October. When I check the CDC site, it says that the eligible population here in my county is 73.6% vaccinated and 34 new people have been admitted into the hospital. If it's accurate, that's really good news. Given the number of anti-maskers out and about, I really expected us to be under 50% vaccinated. Some counties east of me in Idaho and Montana are 40-some-odd-percent, which is pretty scary. But not as scary as those counties sitting at 20% once you head over to the Dakotas. Holy shit. It's like a COVID incubater in some parts!
Which is how we end up with COVID variants like Delta, Beta, Gamma, Lambda, Mu, and the variants of those variants. It's all pretty crazy when you consider that the virus will only become more communicable and deadly as it changes to survive.
But that's nothing compared to the heinous level of idiocy coming out of the mouths of pieces of shit like Marjorie Taylor Greens, who is just the worst...
God she's awful. There's really no level to which this horrific excuse for a human being will stoop. I am disgusted to my core.
I'd say that I can't wait for her to get COVID, but you just know that she's been vaccinated. Pandering to her base with this hipocritical bullshit is how she stays in office.
Tags:
Assholes
,
Bat-Shit Insane
,
Bullshit
,
COVID Deniers
,
COVID-19
,
Fuck This Shit
,
Fucking Assholes
,
Fucking Scumbags
,
News
,
Pandemic
,
Pig-Fucking Assholes
,
Politics
,
Stupidity
,
Truly Stupid People
,
Vaccination
,
Worthless Pieces of Shit
Categories:
News – Politics 2021
—
Click To It:
Permalink
—
2 Comments: Click To Add Yours!
Posted on September 24th, 2021

I've stepped away from most of my political ranting here because it was consuming my life. Politics is so heinous in these United States of America that justice doesn't even fucking exist here. And people just don't care. Thus it's pointless to keep screaming into the void.
Everybody reading this blog knows that I have a healthy distrust of government, loathe 98% of our politicians, and detest the fact that wealthy & powerful people own this country and those we pay to represent us. It's why I advocate for term limits and breaking the stranglehold that lobbyists have over the oppressive load of shit that our government shackles us with.
And yet there are times...
This morning on Facebook somebody reposted this tweet from 2020:
This was referring to this article: Open-Access JSTOR Materials Accessible to the Public. The tweet was based on a minunderstand presented in the article (which has since been cleared up with a revision)... but the sentiment being presented is accurate.
Our government drove a brilliant and tireless political activist to suicide with a heinous campaign of overreach and lies.
As our government does.
Past precedent shows us that the government will always, always, always exterminate those they cannot control.
And we let them.
I first became aware of Aaron after his Infogami CMS was merged with Reddit, of which he is listed as a co-founder. But he didn't move to the forecfront of my thinking until his work in stopping the horrific government SOPA and PIPA laws. Aaron, along with others, got me to be a vocal opponent of this stupid shit, and removed any doubt that the poiticians making our laws don't give a single fuck about being educated about the legislation they advocate. They only do what their wealthy asshole owners tell them to do so the rich get richer at the expense of our citizens. And the only reason... THE ONLY REASON... that our government reversed course on SOPA and PIPA was because enough people got mobilized that their power and wealth were threatened.
And we can't have that, can we?
The U.S. Government: The Best Government You Can Buy!
And so now I am furious all over again... hence this blog post.
Aaron Swartz deserves to be remembered for the fucking hero he is. And of course it's equally important that we remember that our government of the money, by the money, for the money, shall not perish from the earth! We vote in people to keep it that way, after all. Hope you have a ton of money so you can take advantage of it.
If you want to know of Aaron's fascinating story, have I got a video for you. This documentary is essential viewing, so I'd get on that right away if I were you...
Rest in Peace, sir.
And thank you.
If you're in a video-watching mood, Johnny Harris has yet another incredible video that's worth your valuable time...
So it goes...
Posted on June 28th, 2021

DON'T EVER LET YOURSELF BE GASLIT.
Thank you so very, very much to the Progressive Insurance supervisor who pulled my Snapshot cancelation call WHERE I PAID THE $20 DISCOUNT REVERSAL TO THE AGENT BEFORE HANGING UP. I received a bill tonight... the only bill I received since canceling Snapshot. I didn't understand what it was for, so I went online to check. It was that Snapshot deduction reversal plus a $10 late fee. Ugh. I thought all this billing error crap would at least take a break after finally canceling AT&T!
So I contacted Progressive via chat to explain what happened. The chat agent did not give a fuck. Tried to tell me I had received multiple emails with the charge, so she wasn't going to waive the late fee (which I did not get, or I would have called just like I did with the one I received tonight). THEN I told the chat agent to pull my phone call. Told her that it was so memorable to me because the agent almost hung up before taking my payment and I had to stop him to give him my credit card. The chat agent said that pulling the call was not necessary because the payment wasn't made and this was all my fault. Essentially gaslighting me into believing that I imagined paying a bill just last month. I imagined not receiving the emails. Or, more likely, she believed I was lying.
Well screw that. So I called Progressive instead. I made the payment (sans late fee) and then asked to have my original phone call pulled. She transferred me to a supervisor who then pulled the call (apparently since I'm in Washington State they couldn't refuse to pull it even if they wanted to).
AND, YEP, IT ALL HAPPENED EXACTLY LIKE I REMEMBERED. EVERY DETAIL I PROVIDED WAS CORRECT. WE DID TALK ABOUT HIS HOME IN CLEVELAND. I DID HAVE TO REMIND THE GUY HE DIDN'T PROCESS MY PAYMENT. I DID GIVE HIM MY CREDIT CARD.
Yet they didn't believe me. Or didn't give a shit if they did believe me.
This is some huge bullshit right here.
But at least Progressive made it right in the end. They waived the late fee due to THEIR error. They pulled the call. They apologized. They confirmed that I'm not delusional and imagining things. I guess I can't really ask for more than that.
EXCEPT TO SAY... might want to try believing your fucking customers. I know that a lot of people are liars and scammers... but I asked for the call to be pulled. THAT'S how I was trying to prove that I WAS NOT a liar or a scammer. And yet the chat agent wanted none of it. Would rather make me think I'm an insane liar than value my concerns.
DON'T ALLOW THEM TO GASLIGHT YOU.
YOU ARE WORTH MORE THAN THAT.
YOU ALWAYS HAVE BEEN.
And it turns out those calls actually ARE recorded for your protection. At least mine was. The protection of my sanity.
UPDATE: And it gets worse.
Today is Tuesday, June 29th. The day after I just had to go through all this crap. I receive an alert on my phone from the Progressive app that I owe $30 AGAIN. I click through to see what the issue is, and this is what I see...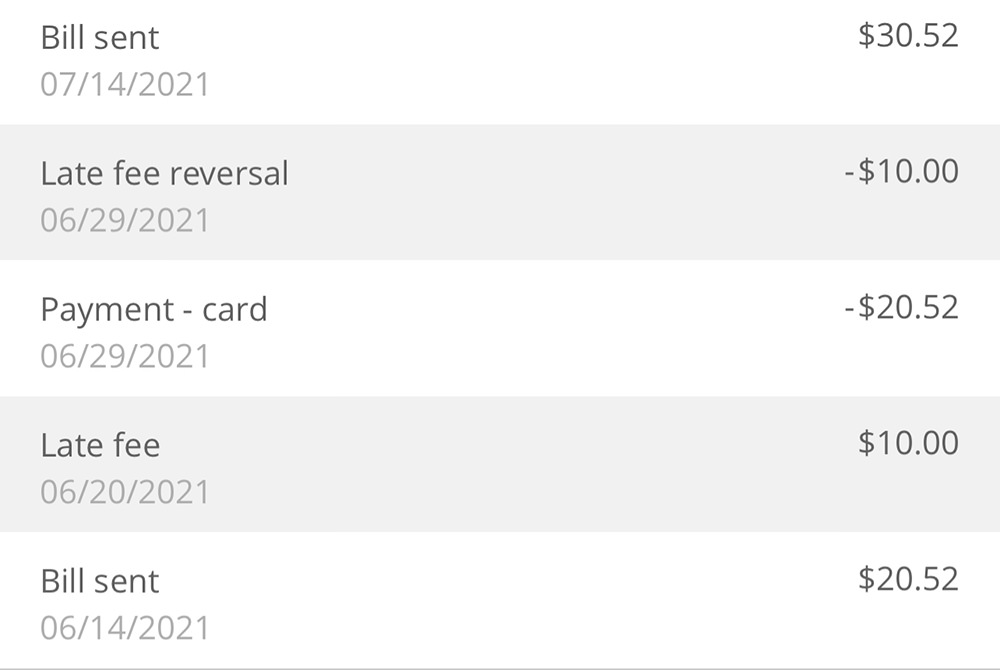 Well, that's interesting. You sent me a bill... IN THE FUTURE?!?
So I call. Again.
I get gaslit. Again.
I explained calmly that I just received a future bill dated July 14th, 2021 on the Progressive app for something I just resolved last night. Only to basically be told that they don't see it. That it was dated yesterday. That no bill exists. I need to read the bill again. So I get upset. I DO HAVE A BILL. IT DOES SAY IT WAS SENT ON JULY 14th, 2021. Then they start telling me to calm down that I don't owe anything. Says I'm yelling at them when I'm definitely not. Then I apologized and tried to explain that the reason I'm upset is because of what I went through last night and I'm being told I'm imagining something... AGAIN! Jesus Christ. The way Progressive treats their customers is just beyond horrible.
DOES THAT SCREENSHOT NOT SAY THAT A BILL WAS SENT ON JULY 14th?!?
"CALM DOWN! WE DIDN'T SEND YOU AN EMAIL! YOU NEED TO READ THE BILL!"
Well, as I said, it wasn't an email. It was an alert on the Progressive app. AND I AM LOOKING AT IT RIGHT NOW!
This is just... beyond abusive at this point. It's AT&T all over again. What is it about these companies that they can't handle their fucking billing? I am going to find a way to record ALL my phone calls with companies. Then I'm going to post the shit on social media because being called a delusional liar OVER SHIT THE COMPANY DID is getting so old.
Calm down? After what you just said to me?
How am I NOT supposed to get upset when your company continues to call me a delusional liar? Even when I have PROOF that I'm not imagining things and NOT a liar? When I have to keep contacting you and getting treated like shit FOR YOUR ERROR? When I have to get a supervisor to pull my call so you'll believe me? Do you honestly expect me to be Miss Mary Sunshine under these conditions? Unreal. Your company is just unreal. But I shouldn't be surprised. This is what companies do now-a-days. I'm just sad to learn that Progressive is the same as all the rest. Flo always seems so nice in those commercials.
Posted on May 28th, 2021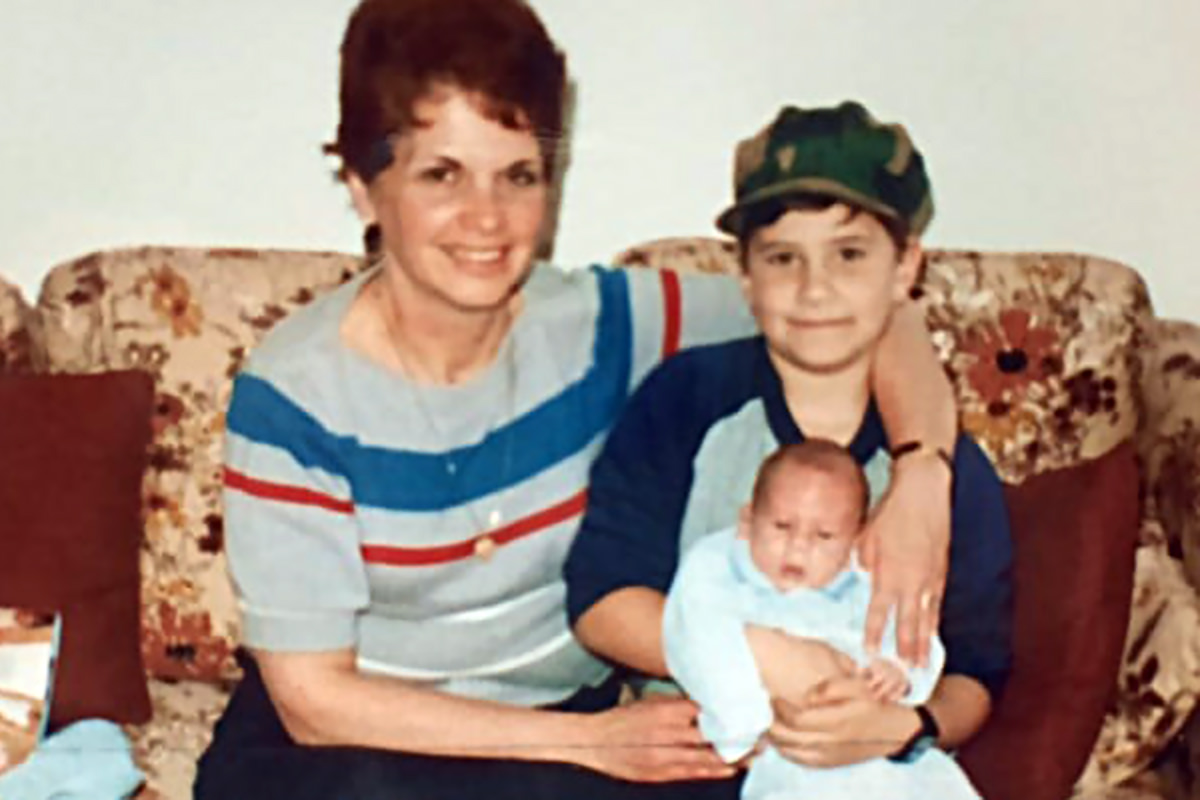 Posted on March 25th, 2021

I bounce back and forth between wanting to know absolutely everything that's happening in the world today... and wanting desperately to know nothing about anything anywhere. But I couldn't live with myself if I turned an ignorant eye to all the crap that's happening, so I do my best to stay informed and wade through the sewage forced upon us by the bullshit media with their bullshit agendas.
Right before my birthday happened, the "big news" of the day was Vice President Kamala Harris not saluting the military detail for Air Force 2 as she walked onto her personal jet to go do... something... or whatever. People were beside themselves with rage over her blatant disrespect.
Except...
The President of the United States of America salutes our troops out of (relatively) recent tradition because he is COMMANDER IN CHIEF OF THE ARMED FORCES. And even then it's not required OR expected. The Vice President isn't in command of jack-shit when it comes to the military, so she doesn't salute them. She's just a civilian in public service.
And yet here comes shitloads of people throwing a fit about it.
Which is like being big mad because a grocery store clerk doesn't salute our troops, but okay.
Every damn day this country gets more ignorant and more idiotic because people are fucking sheep who don't even know why they're mad any more. Somebody on TV or the internet tells them to be outraged, so they get outraged. All people care about is whether the outrage fits the narrative they've been programmed with. Facts, evidence, experience, accuracy, and knowledge simply Do Not Matter.
And I don't know what else to say about it except "Well, have at it then. Keep on being that person who can't help but announce to the world how big of a dumbass they are." — Because what else can I say? There's no changing anybody's mind, and patiently explaining why Vice President Harris didn't salute the guys outside her fancy plane would make zero difference. They would still be outraged.
And can you imagine if she had saluted?
Then the outrage would be SHE'S NOT MILITARY! SHE'S NOT IN THE CHAIN OF COMMAND! HOW DARE SHE THINK SHE IS WORTHY OF SALUTING OUR BRAVE TROOPS! WHAT A DISRESPECTFUL PIECE OF SHIT!!!
Because that's what the outrage machine does. That's all they're good for, apparently.

Which brings me to this bit of genius from comedian Russell Brand, one of the foremost thinkers on the planet (whether you agree with him or not)...
"I mean in England we have a Queen for fuck's sake. A Queen! We have to call her things like 'Your Majesty!' Like she's all majestic... like an eagle or a mountain. She's just a person. A little old lady in a shiny hat — a shiny hat that WE paid for. Or 'Your Highness.' What the fuck is that?! What, she's high up above us at the top of a class pyramid on a shelf of money with her own face on it? We should be calling her Mrs Windsor. In fact that's not even her real name, they changed it in the war to distract us from the inconvenient fact that they were as German as the enemy that teenage boys were being encouraged, conscripted actually, to die fighting. Her actual name is Mrs. Saxe-Coburg-Gotha.
All this drama. All this outrage. All this hate. It's all built around mere humans that used to exist to serve us... but now exist to be worshipped by us. If you are a Republican you are required to worship at the altar of President Regan. If you are a Trump-Republican you are required to worship at the altar of President Trump. If you are a Democrat, then President Obama is your god... with President Biden as some kind of god-adjacent deity or something. And once you've been programmed with which god you'll be worshipping, you are expected to be blindly loyal to them... all while hating everybody's else's god... regardless of circumstance.* Which is how we get to "KAMALA HARRIS IS A DEMON IN LEAGUE WITH THE GREAT SATAN JOE BIDEN AND WE NEED TO BE OUTRAGED WHEN SHE DIDN'T SALUTE EVEN THOUGH SHE DOESN'T HAVE TO SALUTE BECAUSE THAT'S WHAT OUR GOD DEMANDS OF US! (as handed down from on high by Fox News, restrictions do not apply)"
And, I gotta tell you, I'm exhausted by it all.**
If only we could get back to a place where political leaders are public servants again.***
Though, if I'm being honest, I think we've gone too far down the rabbit hole to ever go back. It's going to be politicians as gods, mandatory blind worship, generated outrage, and hate on top of hate on top of hate, from here on out. Which is both sad and inexplicable, because I think if you sat people down individually and asked them if this is what they really want, their answer would be "no." But nobody has time for that conversation. They have to get back to being mad about somebody over something that somebody told them to be mad about.

*Which, coincidentally enough, is how world religions seem to work, but I digress.
**Not exhausted enough to pick a god, but still... I digress.
***Or, at the very least, aren't able to be bought by lobbyist payola... no more digressing.