COVID-19 cases may be on the rise because Americans are too selfish and stupid to wear masks and practice social-distancing, but all is not lost... because an all new Bullet Sunday starts... now...

• Lyrical! Before we get to me being a unhinged, profanity-laden rage-machine over frickin' masks and stuff, watch this video. I honestly don't know which is more adorable... this incredible little girl... or the reactions her dad has...
So many adorable videos...
There's more where those came from: The Kabs Family YouTube.

• Taxing So Hard! Hasan just finished up his current cycle of Patriot Act on Netflix, and he ended on a doozy of an episode. It is reprehensible how Intuit and other asshole companies have made billions over charging American citizens for something they should not have to pay a damn thing for. Democrats and Republicans may not agree on how much taxes we should pay... but can easily agree that the way we file our taxes is Fucked. Up.
I see shit like this, and I just marvel that people aren't consumed with outrage. Lobbyists have hopelessly fucked our government, and this is a perfect example of how.

• Masked, Man! Washington State governor Jay Inslee (who is roundly hated here in Eastern Washington) finally issued a mandatory mask order. He pretty much had no choice. Businesses were having a horrible time trying to enforce it because too many people are just fucking asshole idiots, and I guess he figured that state-wide enforcement was the only way to keep us safe (seeing how countries like Austria which mandated masks had their infection rates drop 90%). Even with the mandate, this is what you'll still witness...
"Excuse me, masks are required to shop here. I'm happy to get you one if you don't have one."
"I DON'T BELIEVE IN THAT!!! STOP INFRINGING ON MY FREEDOM!"
Well, I have news for you... it doesn't matter what you believe or don't believe. THIS IS WHAT'S REQUIRED TO SHOP IN A STORE NOW... SO STOP BEING A TOTAL FUCKING ASSHOLE TO SOMEBODY WHO IS JUST TRYING TO DO THEIR JOB! THIS CASHIER DOESN'T SET THE POLICY, AND YOU'RE A PIECE OF SHIT FOR HASSLING A MINIMUM WAGE WORKER OVER SOMETHING THEY DON'T CONTROL! Go ahead and "don't believe" in masks because you're an ignorant dumbass... don't wear one if you're garbage who doesn't care about others... whatever... BUT DON'T TAKE IT OUT ON SOMEBODY JUST TRYING TO MAKE A LIVING BY DOING THE JOB THEY'RE TOLD TO DO! You can wear a mask for ten fucking minutes in a store even if you're too stupid to "believe in it"... because some retail clerk following the rules doesn't deserve your bullshit.
Fortunately, some good sometimes comes out of abhorrent behavior like this.

• Citizens Arrest The Devil! And then...
There's stupid, and then there's whatever trip this fucking nut-job piece of shit is on. Fuck you. Get your own ass to a psych ward, you crazy asshole. Doctors and nurses are risking their lives every damn day to save lives in the middle of a pandemic and ignorant fucks like you are mocking their sacrifice. If you don't want to give a shit about putting your fellow Americans in danger, go live in a cave somewhere.

• Oxygen! Here's a human with a respiratory system...
It doesn't matter how many videos like this are released, there are still dumbfucks who will not be swayed.

• Statehood! If you watched HBO's Watchmen, you know the American flag was different because in Watchmen's reality, Vietnam was made the 51st state. It's a pretty cool detail in a very cool television show...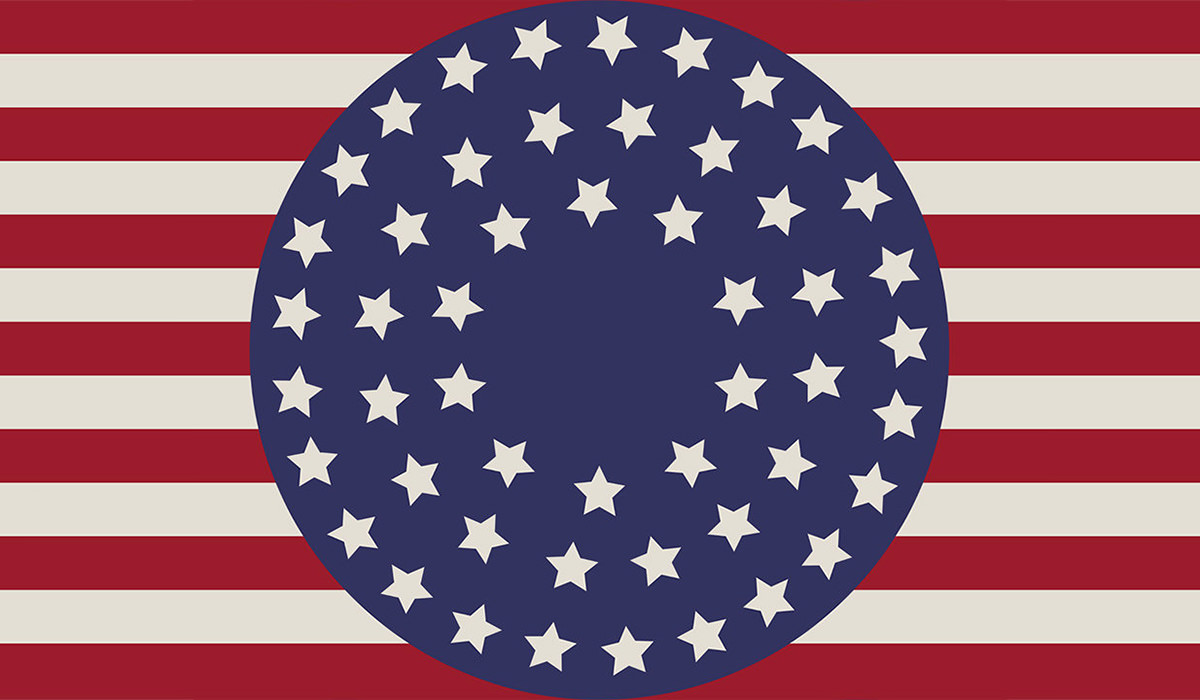 And while we're on adding states... I 100% support Washington D.C. becoming our 51st state... and I also support territories we govern who don't have a voice in government be granted statehood if they wish it. We literally became a country because of taxation without representation. Will it take another revolution to make things right? Despite passing The House, probably. And, yes, Puerto Rico does pay taxes to the US Treasury... $3.5 billion in 2016.

• Cheerio! As anybody here likely knows, I have been on a crusade again Western Digital for the shitty, underhanded way that they have been sneaking cheap, shitty SMR drives into their NAS line of Red drives... NAS being an application where they are totally inapropriate. Well, after enough outrage by their customer base (and former customers like myself), Western Digital finally relented and has said that they will from now on label the "good" kind of NAS drives "Red+" and keep sneaking the shitty, totally inappropriate SMR drives in their original "Red" lineup. Something I interpret like this...
Now that we've been caught shitting in your Cheerios, we promise to let you know which boxes of Cheerios have shit in them... NOT by labeling them as "Cheerios with Shit"... but instead by labeling the shit-free version as "Cheerios+"... thanks to our customers for letting us know they want to know when there's shit in their Cheerios! — Love, Western Digital
Yeah. No. Fuck you. The correct move would be to say that you learned your lesson and will immediately be removing SMR drives from your entire lineup since it is promoted for NAS but wholly wrong for NAS. Instead you just continue shitting in our Cheerios. I won't be buying WD again.

Until next Sunday... enjoy your pandemic.