And so... I spent the night with Coal Miner's Granddaughter and The Tennessee Wraith Chasers in the old Missouri State Penitentiary! For those who don't watch "ghost hunt" television, the Wraith Chasers are a paranormal investigation group who have appeared in such shows as Ghost Asylum and Haunted Towns. Turns out they're also an incredibly nice group of guys.
Heather and I purchased "VIP Passes" which allowed us early entry into the event. With the sun going down, the prison takes on an entirely different personality...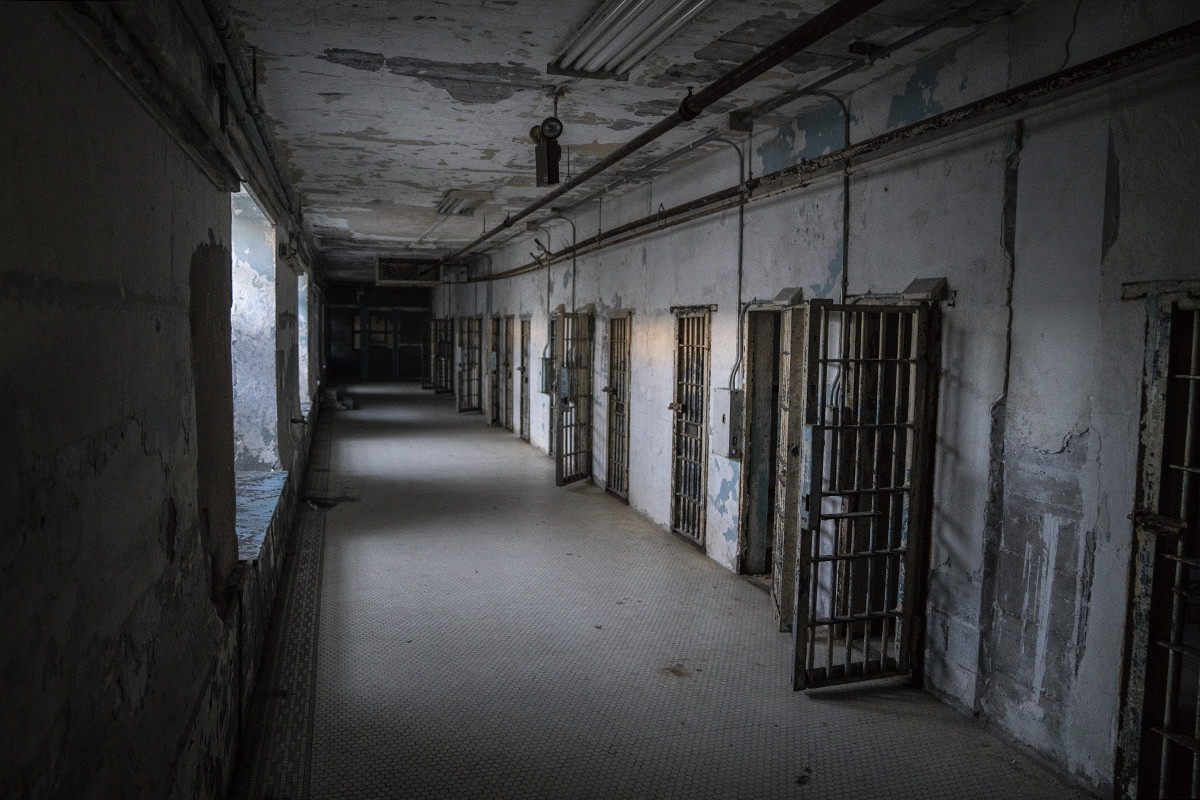 The team behind the event, "Ghost Hunt Weekends," lit up our "home base" in one of the buildings with atmosphere lighting, which was also very different from what we saw on our tour earlier...
Eventually the Wraith Chasers themselves kicked things off with a Q&A session which was pretty entertaining...
Everybody had a chance to get their photo taken with Doogie, Brannon, Chris, and Mike, which was pretty nice of them...
Interesting to note that Heather and I have like TEN LAYERS of clothing on because it was freezing in there... but the Wraith Chasers are all in short-sleeves.
Our group started off with the gas chamber, then rotated through four other sites...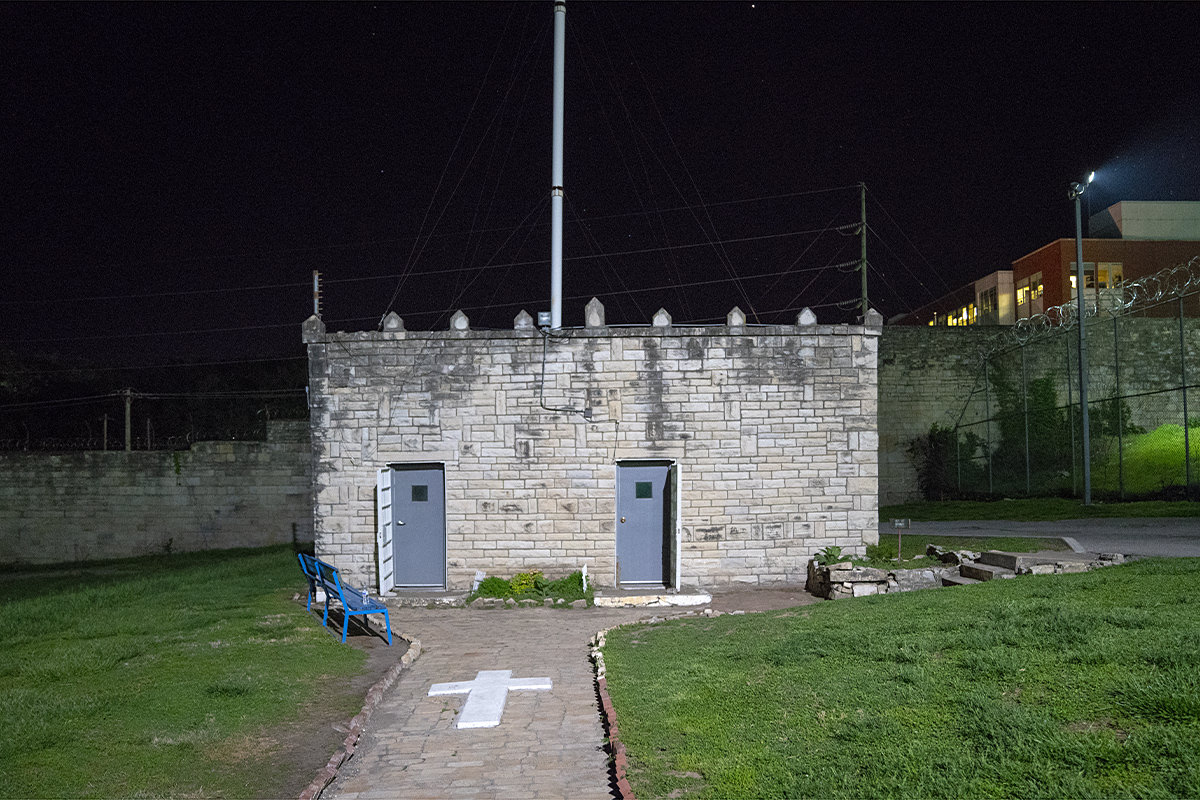 Not a lot of paranormal activity last night, but still a lot of fun!
And now... sleep!