Summer is here and the heat is on, but you'll have no trouble staying cool... because despite being sick sick sick, an all new Bullet Sunday starts... now...

• Dads! Happy Father's Day to all the dad's out there... no matter what your family looks like. I think this photo is my favorite I've seen today...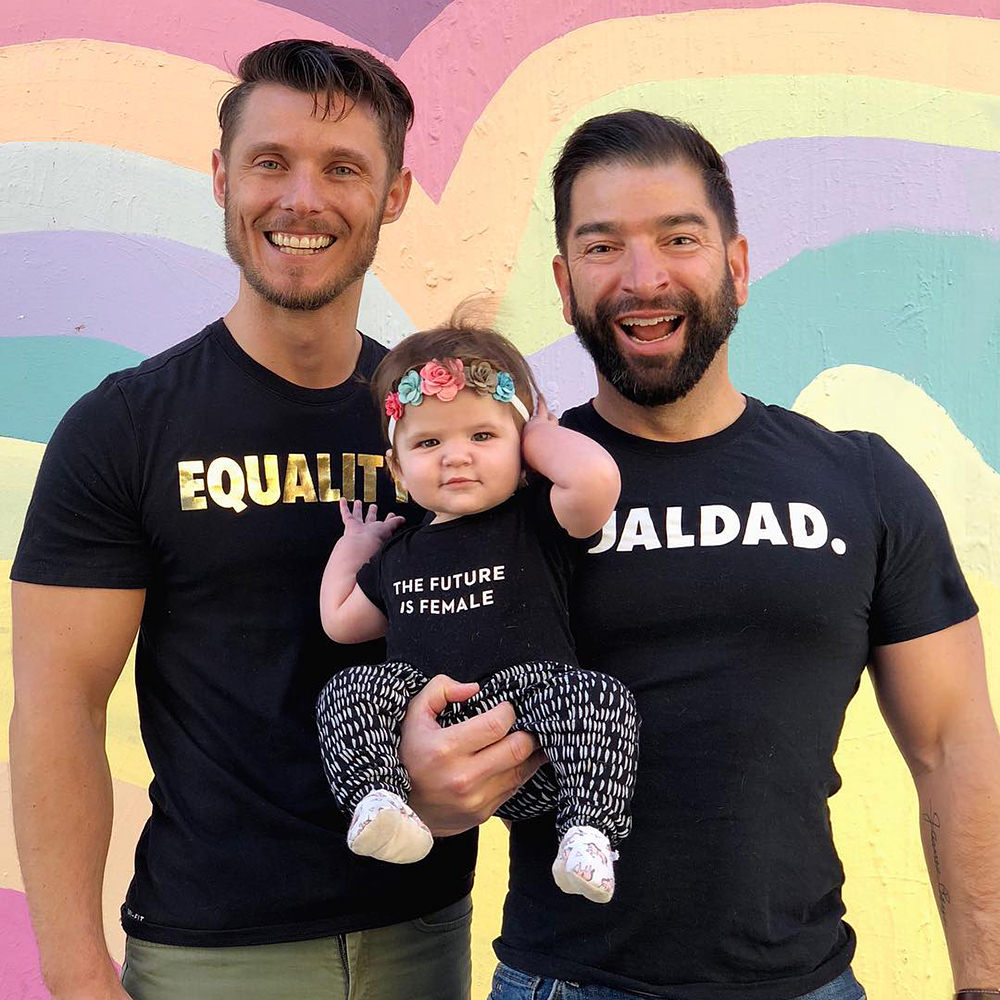 The baby girl's T-shirt is the best! Since that photo was taken, James and Charlie welcomed another baby...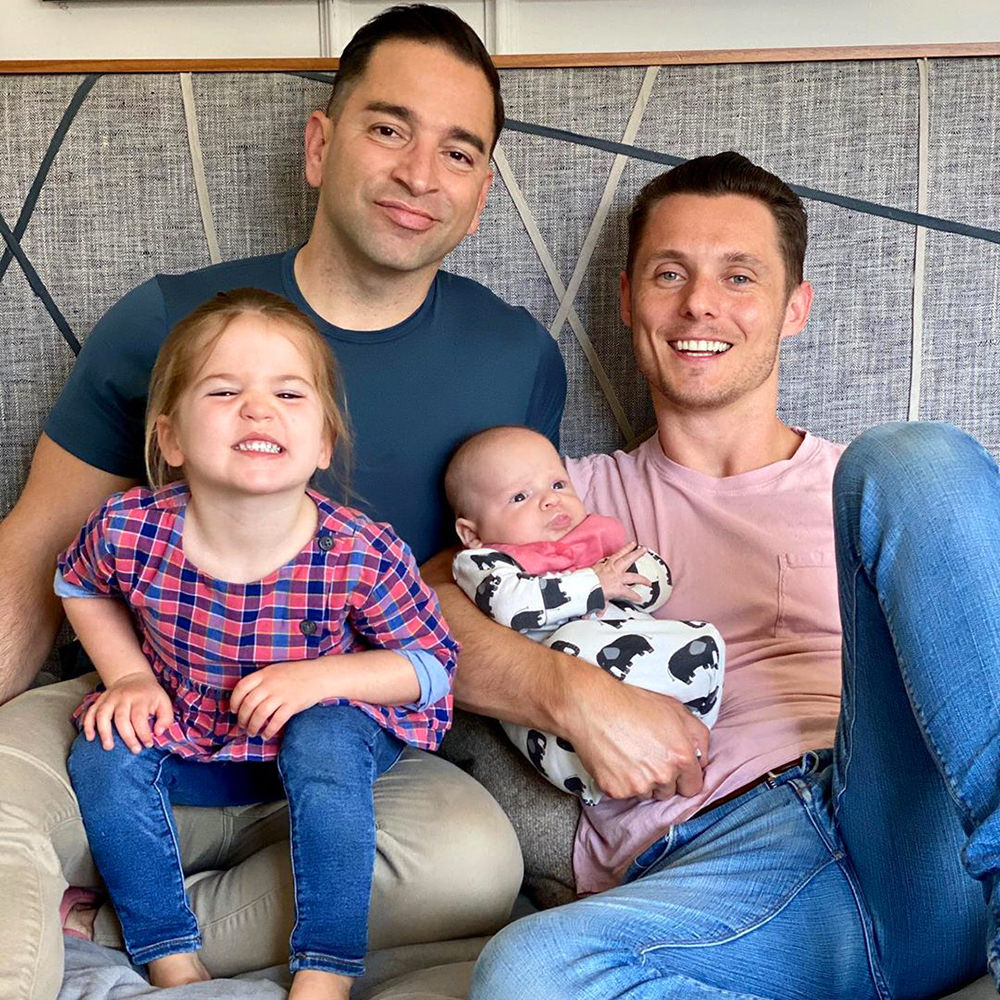 You can follow this awesome family on their Instagram right here.

• Victor! And speaking of awesome families... I managed to keep down water and dry toast while binge-watching Love, Victor last night. As somebody who loved the movie Love, Simon, I honestly had low expectations for the 10-episode spin-off series. I was certain it was just going to tell the exact same story we already knew. — Couldn't have been happier to have been wrong. Love, Victor is pretty great. They didn't just retread the movie, instead they expanded upon it. In the movie, secondary friend characters and Simon's parents were merely one-dimensional backdrops. In the series they had time to give them all their own lives with their own issues to work through. There are certainly problems... they fell into some trope traps and reused elements that should have been rethought, but it was still entertaining. I like that they made it feel like an extension of the movie by having a similar soundtrack and making sure the "voice" of the series was intimate and familiar. Plus we get to find out what happened to Simon and Bram a little bit!
Still kinda disgusted that Disney yanked it from Disney+ and put it on Hulu because it was deemed "not family-friendly," or whatever, but at least it aired. I really hope we get a second season.

• Boys! I recently purchased the My Boys DVD set so I could back-up the episodes to my Plex server. After having mentioned it, somebody sent me a link to this...
There are many, many shows I'd like to see revived... Veronica Mars and Will & Grace was just the beginning. Pretty sure that My Boys would be on that list as well. The characters were just so good.

• NEWS FLASH! Fox News Argues Viewers Don't Assume Tucker Carlson Reports Facts. I know I sure as fuck don't expect to get any actual facts from Cucker Tarlson. The dumbass piece of crap has no choice but to lie and falsify "alternative facts" to support his bigoted bullshit narrative. And FOX "News" was forced to admit it because they're in the middle of a lawsuit over it. This means nothing to the morons who think that Cucker is actual news, but it's a start. They should seriously just adopt "We Don't Report Facts" as the motto for the entire network. That much is mostly true.

• NEWS FLASH! Austria Has 90% Drop in Coronavirus Cases After Requiring People to Wear Face Masks. If we tried that here? People would be all "BUT MY FREEDOM!!! Your right to not die from a highly contagious virus does not trump my right to infect you with it because masks are uncomfortable!" — In related news, US FDA pulls its emergency approval of chloroquine use for COVID-19. But drinking bleach and shoving a UV light up your ass is still an acceptable way to prevent COVID-19, right? I mean, which presidential doctor advice am I supposed to listen to? WHAT? NONE of it? Because he's not a doctor? Oh. Wait... why was he offering medical advice then? There is no aspect of our pandemic response that this stupid fucking administration hasn't managed to fuck up completely.

• Solstice! Since travel is still severely limited, English Heritage Site decided to livestream sunset and sunrise at Stonehenge...
It was far less exciting than I was expecting. Perhaps my having experienced Stonehenge in person at sunrise killed the experience for me? Being there is always better than a webcam, and I feel incredibly fortunate to have gotten to experience it...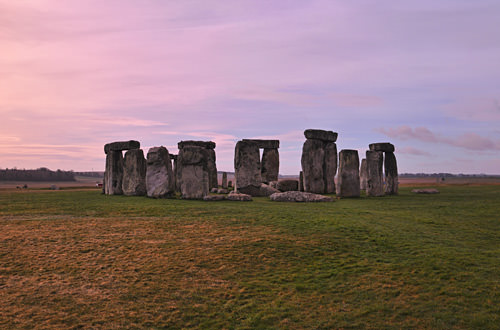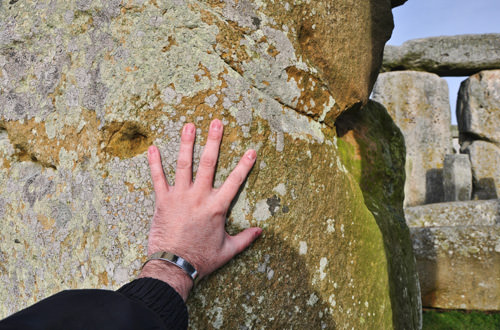 Happy Solstice, everybody.

• Pooch in Boots! When I was picking up kitty litter at Petco, I walked by these...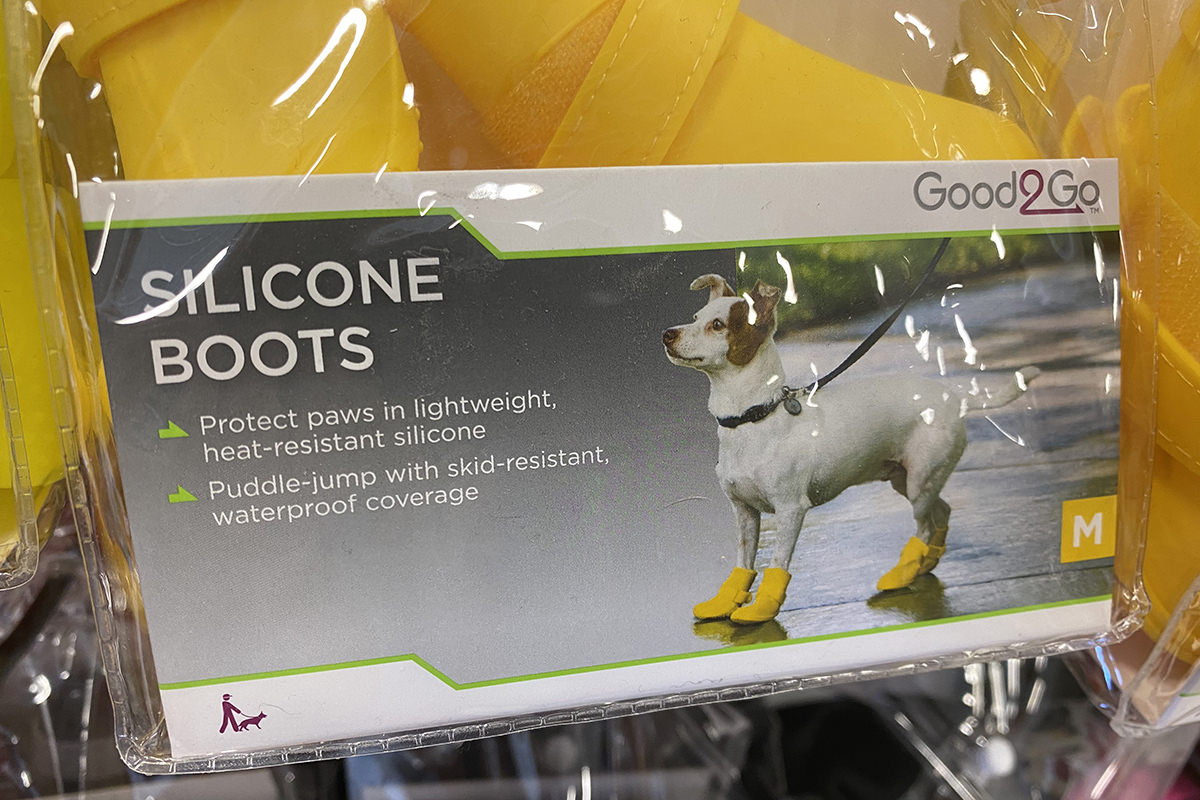 I was fascinated at the idea of having a pet which would stand still long enough to put these on their paws. My cats would have less than none of this... cute as they may be.

And that's it for Father's Day bullets.