Posted on July 26th, 2017

It's been calculated that the cost for President Trump to go golfing in Mar-A-Lago four times is the same as the medical costs for taking care of our trans soldiers. And yet it's the money that President Trump cites as his reason for banning trans persons from service.
He also says they are a "distraction" which, given the shit-show that's his entire presidency, I find hilarious. Especially since his first tweet on banning trans service worried The Pentagon that he was starting a war with North Korea.
So much for promises...

The non-stop parade of misinformation and outright lies being lobbied at the trans community is horrible. These tax-paying citizens want nothing more than to live their lives in a way that's true to themselves and have the same rights as Americans as everybody else. And yet wealthy old white men desperate to stay in power are clutching their pearls at the thought of people they don't like being on the same playing field as everybody else. They fucking own the playing field. They fucking make the rules. They fucking referee the match. But even that's not enough. They want to determine who gets to play too.
Fuck. That.
One day... hopefully one day soon... people are going to wake up and realize that it's not "just the lesbians"... it's not "just the gays"... it's not "just the bisexuals"... it's not "just the transexuals"... it's everybody. The people ACTUALLY running this country hate everybody. They don't give a shit about you. All they care about is wealth and power. Everything else comes second. A distant, distant second. And the very minute that they feel you are no longer of use to them, you get pitched out with the rest.
It's only a matter of time.
In the meanwhile, best start speaking up for those getting shit on while you still can. It's the only way there's going to be somebody around to speak up for you when it's your turn.
Happy hump-day, everybody.
Posted on July 9th, 2017

The heat may be blasting like a furnace outside, but there's hope for all humanity because an all-new Bullet Sunday starts... now...

• Moana Three Dee! I used an Amazon gift card I got back on my birthday to buy the Moana Ultimate Collector's Edition Blu-Ray set. The animation is so gorgeous that I was interested to see how it looked when rendered out in 3-D...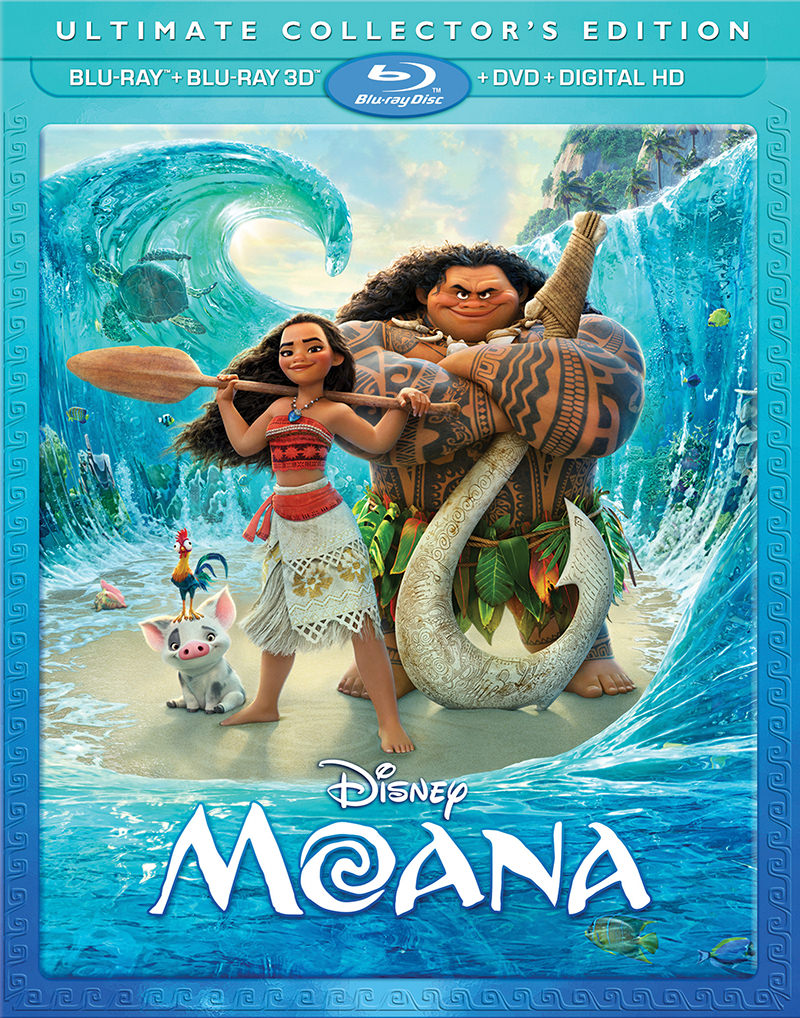 Turns out that it's pretty great. For the most part. The 3-D kind of falls apart when the action gets really fast, but is otherwise an amazing visual treat. The astounding quality of computer animation now-a-days is just mind-blowing. Marry that to some of the best songs to ever come out of a Disney film and you've got magic. My favorite Disney song ever would be Jermaine Clement playing a giant crab...
And who knew that Dwayne "The Rock" Johnson had it in him?
Forget Hamilton, Lin-Manuel Miranda's best work is with Opetaia Foa'i in Moana...
I prefer the 2-D version to 3-D, but the movie is so amazing that there really isn't any wrong way to watch it. If you haven't seen Moana, you need to get on that.

• Artifacts! I fucking hate Hobby Lobby. Which is to say I wasn't the least bit shocked when it was revealed that they had been caught with illegal ancient artifacts from Iraq. Undoubtedly purchased from terrorist organizations like ISIS, who are well-known to fund their terrorism by doing exactly this kind of thing. But yeah, tell me again how "Plan B" is morally reprehensible to you. Because a cluster of cells in the womb is more vital than fully-formed humans trying to survive relentless terrorist attacks? OH... THAT'S RIGHT... THE FULLY-FORMED HUMANS ARE BROWN PEOPLE HALF-A-WORLD-AWAY WHO PROBABLY HAVE ICKY RELIGIOUS BELIEFS! MAKES PERFECT SENSE! Hobby Lobby and their morally superior bullshit is utter garbage.

• Fight or Flight! More United Airlines fuckery. It doesn't matter that they "scanned the second ticket wrong"... the standby passenger is the one who should have left once the mistake had been discovered. And United's shitty solution is absurd. A voucher? That's what they offered me after I got screwed over, and I told them to shove it up their ass because I was never flying their shithole of an airline again. I don't understand why anybody does.

• Jupiter! Nine months waiting for Jupiter's Legacy Volume 2, Issue 5. Nine months. And it was about the most anti-climactic comic book ending they could have possibly given us...
Absolutely no surprises. After all the imagination that went into the nine issues prior, we get a straight-forward story that could have been created by absolutely anybody. And we had to wait NINE MONTHS for it? Nothing even remotely special. I don't know why I get my hopes up for shit anymore.

• Comma! One of my favorite West Wing episodes is titled after a Mark Twain quote: "There are three kinds of lies: Lies, damn lies, and statistics." Except... Aaron Sorkin abandoned the Oxford comma and butchered it to be Lies, Damn Lies and Statistics, which changes the meaning (hey, Lies and Statistics could be the name of a book like Dungeons and Dragons or something). It drives me insane. As does most sentences where an Oxford comma would be helpful to clarify intent but instead goes unused. Every time I spot a missing Oxford comma, I can't help but assume that the writer doesn't know how the English language works. And yet... there is still debate over this crap like there should actually be a question over whether Oxford commas should be used. IT TOTALLY SHOULD! There is no penalty for using one when it's really not necessary. There can be huge penalties for not using one when you should have. Case in point? Click through to this hot mess.

• Holy Shit! I have become numb to the daily dose of horror and idiocy that comes from having President Trump in office, but his latest round of tweets has me convinced that the man running the country is one of the stupidest people on earth...
Can you imagine... can you even fathom in your wildest imagination... what the reaction would have been by Republicans if President Obama had said this? They would have completely lost their minds. Apparently it finally dawned on Clownface VonFuckstick how insane this is, because he later tweeted that he believes it "can't happen," over something he says never happened in the first place? Or did happen? Or didn't? Depending on the day. Or whatever. Ivanka is catching serious heat for being an unelected, unqualified seat-filler at the G-20 conference, but at least she can form a coherent sentence. Why not put her in charge? Because nothing could be worse than what we have now.

And that aughta do it! See you next Sunday!
Posted on June 25th, 2017

Hope you're enjoying those lazy, hazy days of Summer, because an all-new Bullet Sunday starts... now...

• Munneh! But, yes. By all means. Let's invest our money in coal. Soon-to-be-obsolete coal that nobody is going to want when there are going to be far cheaper, cleaner, and more efficient ways to get our energy...
I mean, we could bring this technology to former coal towns and train the workers there for jobs that will actually matter. But, no. Because coal. Uh huh...
The sheer idiocy involved in killing off the American worker by our politicians is just astounding. We're not going to be competitive in the global job market, and we did it to ourselves by electing assholes who are more interested in fleecing taxpayers for the benefit of coal executives than creating jobs for ex coal miners.

• Kens! And so This happened: Mattel released 15 new variations of Ken Dolls... aka Mr. Barbie...

And no, your eyes are not deceiving you... there are Ken dolls with a man-bun now. I can't fathom the parent that would buy their daughter (or son, for that matter) a doll with a fucking man-bun on it, but since society is hell-bound anyway, here you go. As if that weren't enough, the Kens are available in three body types: Original, Slim, and Broad. Because heaven only knows we don't want to cause body identity issues in our children. Their dolls have hipster man-buns now, and that's enough fucking trauma for childhood.

• MMMMMMEAT! Clearly God wants everybody to be vegetarian, and this is His solution... OH, LOVELY: THE TICK THAT GIVES PEOPLE MEAT ALLERGIES IS SPREADING. From the tick's perspective, I'm guessing that people taste like chicken.

• White! "Being white in this country, I should just shoot myself." — Somebody please hand her a gun. Because this racist fucking waste of space shouldn't be raising kids... let alone be allowed to join society...
No matter how many times I see bigoted shit like this, I remain amazed. Not that assholes such as her exist... but that they feel so confident in their racist bullshit to act this way in public.

• Hope That Helps! Ben Palmer released video from one of his shows and it is everything you'd hope it to be...
Watching him troll on Facebooks is one of the reasons I am happy that Facebook exists.

• HomeShit! You know, I understand that companies can't release a winner every time. There are going to be some duds, even for the most inovative of them. I get that. Honestly I do. But Apple's HomeKit is such a festering pile of shit that I cannot fathom why in the hell they don't scrap it and start over or fix their stupid crap so it will actually function reliably. Thank heavens the only thing I was stupid enough to trust to Apple's failed system is my door locks. I wanted them on a completely separate system from the rest of my home automation for security reasons and, hey, it's Apple... right? What could go wrong?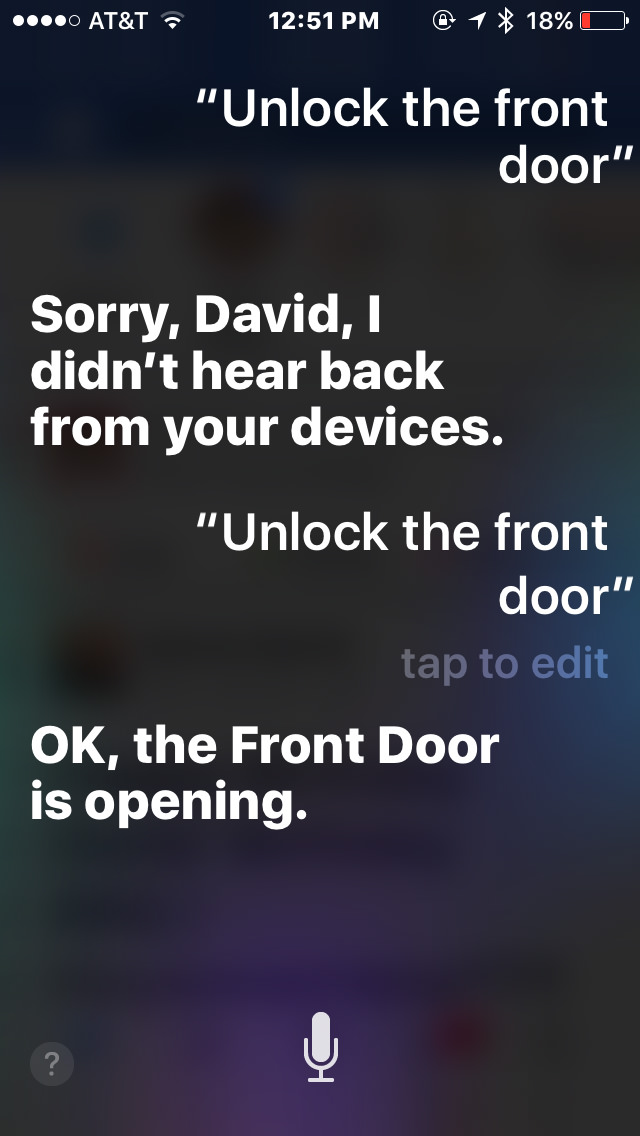 I never dreamed the answer to that question would be everything. Apple should just do everybody a favor and kill off HomeKit instead of continuing to pretend that they give a flying fuck about home automation.

Dis be da end, everybuddy.
Tags:
Apple
,
Bullet Sunday
,
Dumbassery
,
Dumbasses
,
Home Automation
,
HomeKit
,
John Oliver
,
Meat
,
Politics
,
Toys
Categories:
Apple Stuff 2017
,
Bullet Sunday 2017
,
News – Politics 2017
—
Click To It:
Permalink
—
7 Comments: Click To Add Yours!
Posted on June 4th, 2017

The world may be on the brink of disaster, but have no fear, because an all new edition of Bullet Sunday starts... now...

• Hey You Guys! LEGO Dimenions finally got around to releasing expansion packs for LEGO City Undercover and The Goonies. Both are excellent. Especially The Goonies, which is faithful to the source material in all the best ways. A lot of love went into this game...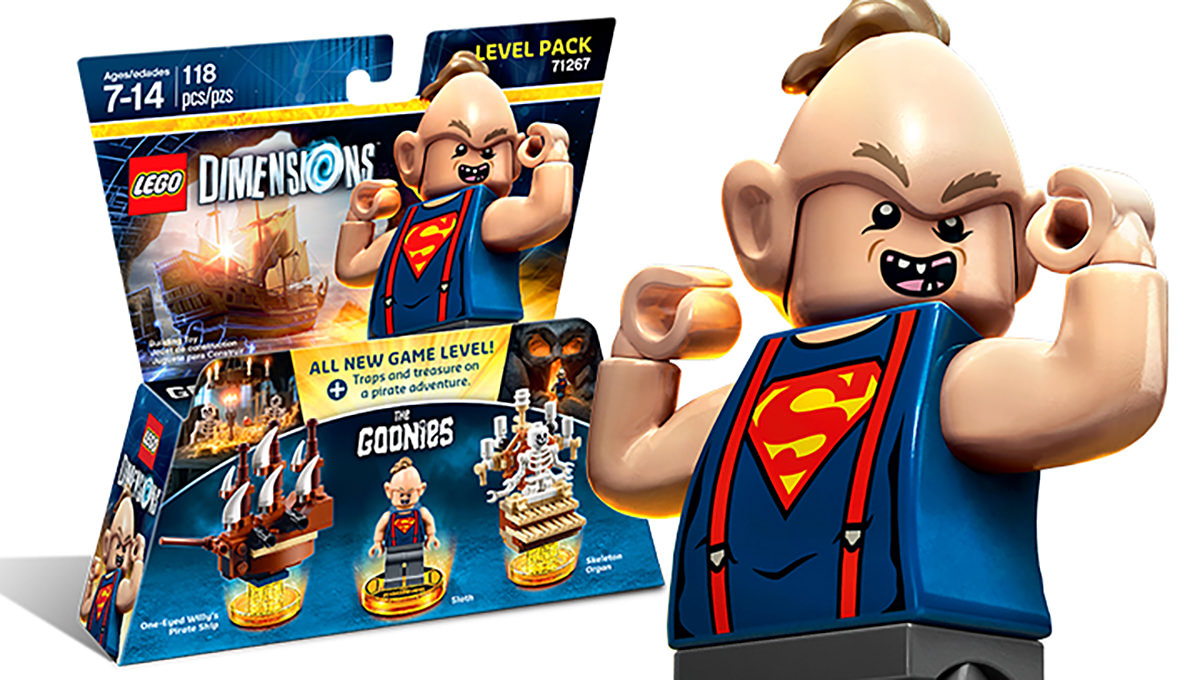 Which makes me even sadder that the rumor is LEGO Dimensions is being discontinued after the Powerpuff Girls, Teen Titans GO!, and Beetlejuice packs are released this Fall. Such a shame. It just keeps getting better and better with each new release.

• Free Climb! Every year on Christmas Day I check to make sure that free-climber Alex Honnold is still alive. Things like this are why: Climber Completes the Most Dangerous Rope-Free Ascent Ever...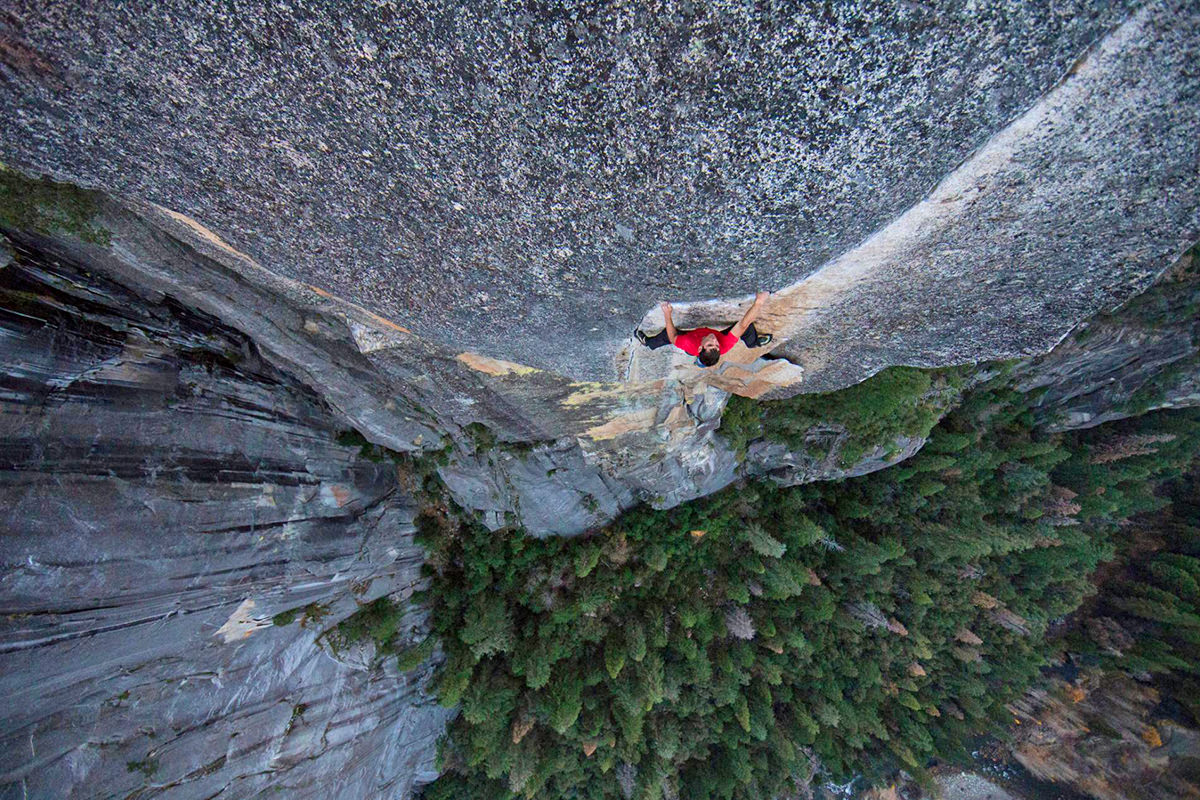 Photo by Jimmy Chin and National Geographic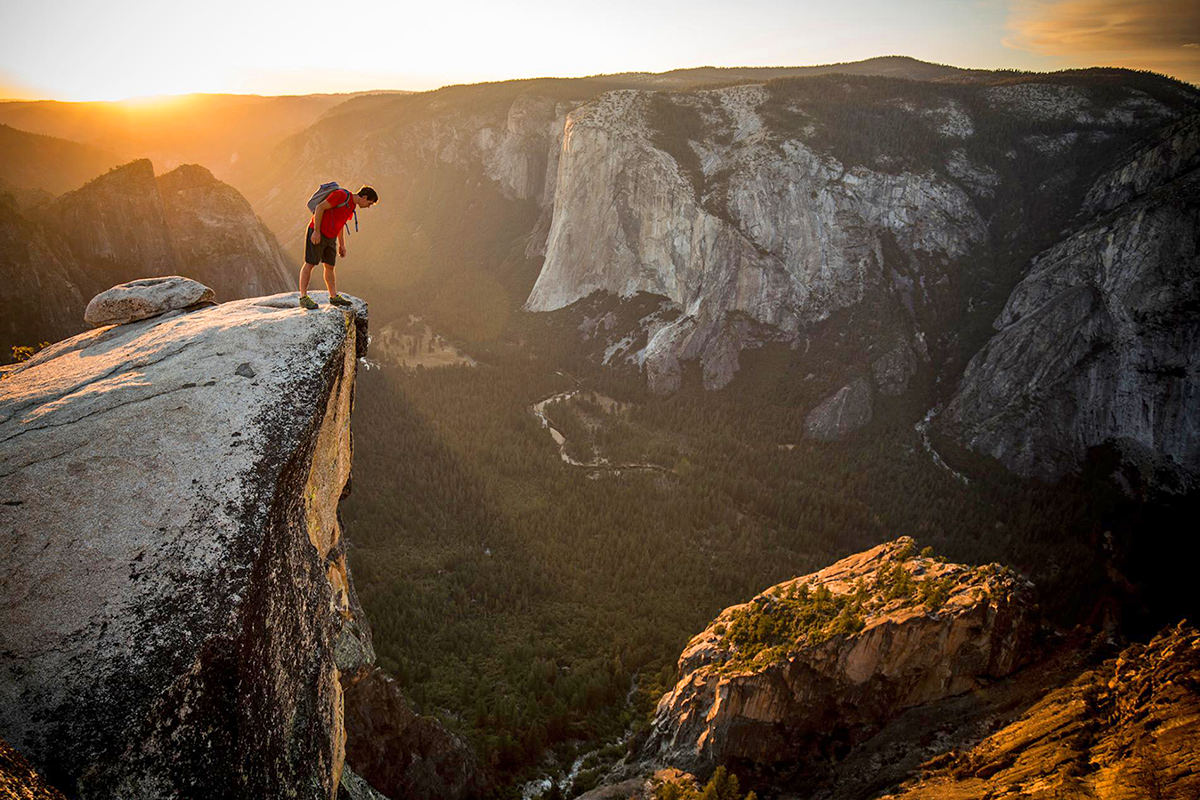 Photo by Jimmy Chin and National Geographic
For the money, I maintain that Alex is the world's greatest living athlete. I cannot comprehend how he does what he does.

• If You Were Here! The Thompson Twins are one of my all-time favorite bands. If You Were Here is one of my favorite songs by the band. If you had told me that I'd like a cover of this track, I'd say you were crazy. But then Kitty Hawk released one years ago that is actually really good...
It will never take the place of the original, but it's nice to hear a different take on the song.

• Hasan! If you haven't already taken my advice and seen Hasan Minhaj's comedy special: Homecoming King on Netflix, you need to do that right now. And, when you've seen it and start suffering from withdrawals, you'll be happy to know that he is still over at The Daily Show... stealing entire episodes with a two-minute appearance...
If you have a minute, you should watch this segment...
Assuming you can. Comedy Central's video streaming goes down so often that I'm surprised they even bother...
Seriously. Minimum 50% of the time, Comedy Central is dead now-a-days.

• Sick. Of. This. Shit! This week in the news, Fucking Dumbass Bigot Says Gays Are Like Hitler, Trans Kids Are All the Devil...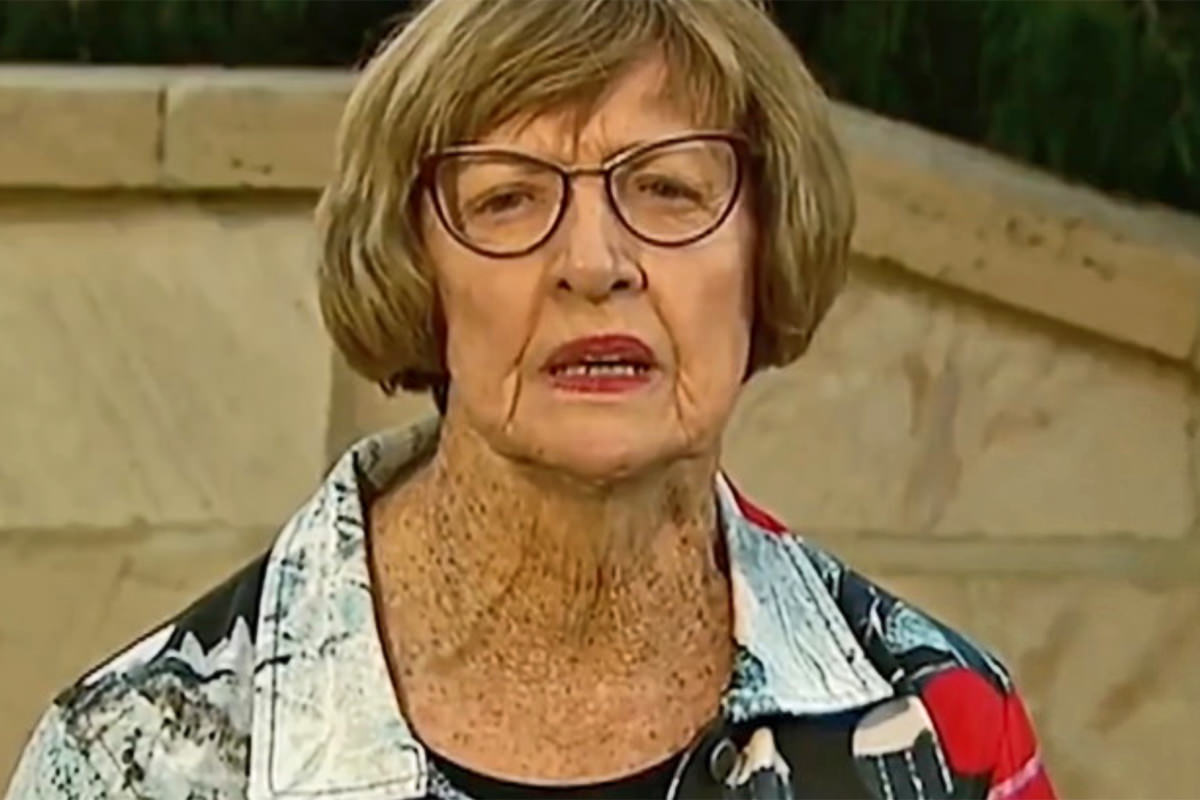 Photo from YouTube / The New Civil Rights Movement
Uh huh. Hitler. Yeah. Got it. The Nazis killed up to 20 million people. That totally equates to gay and trans people just wanting to have the same rights as everybody else and, well... existing... and such. — What a repugnant piece of shit. What a complete douche of a human being. What a fucking asshole. But one day she'll be dead and nobody will care... NOBODY WILL FUCKING CARE... so there's that.
And, lest we forget that bigotry doesn't end there, also in the news this week: Anti-Muslim Protests Planned in 23 Cities Across the Country. — As recent headlines will attest, we are in more danger from white Christian terrorists than anything coming out of our Muslim communities. But, sure, let's protest brown people because it fits the narrative being rammed down our throats from the highest levels of government. What a bunch of hypocritical fucking "religious freedom" loving dumbasses. Apparently you have the "freedom" to be whatever religion you want... so long as it's Christian.

And... back to the day's disasters...
Tags:
Bullet Sunday
,
Dumbassery
,
Dumbfuckery
,
Hasan Minhaj
,
LEGO Dimensions
,
News
,
Politics
,
Television
,
Thompson Twins
Categories:
Blogging 2007
,
LEGO
,
News – Politics 2017
,
Television 2017
—
Click To It:
Permalink
—
4 Comments: Click To Add Yours!
Posted on June 1st, 2017

Well, shit.
And so President Cheeto Jesus has said The United States will be exiting the Paris Accord on climate change. It's all bullshit, of course. His reasonings are either outright wrong or put into a context that has them defying reality. Which leaves us three possibilities as to what's going on...
President Trump is an outright liar, saying things he knows to be false.
President Trump is a fucking dumbass who doesn't know what he's saying is bullshit.
President Trump is psychopath, saying things he thinks are true but only because voices in his head say they are.
I'd start in on a rage-induced rant right now, but here's a more sensible approach from Adam Conover...
We have to reverse coarse on fucking up the planet while doing so can still make a difference. Taking giant steps backwards and giving away our leadership position when it comes to fighting for a healthier planet is about as dumb as it gets. Par for the course when it comes to our current president, but the country itself must be smarter than that.
The future of life on earth depends on it.
Posted on May 16th, 2017

If President Obama had disclosed classified information to the Russians under any circumstances, he would have been viciously attacked by the Conservative press until the end of time.
If President Obama had said "I have the absolute right to share information with Russia" after disclosing the classified information to them, a lynch mob would have formed outside The White House within the hour. Hell, there would probably be rioting as the building was set on fire.
And President Obama didn't even have accusations about colluding with the Russians hanging over his head.
But a Republican president with all kinds of sketchy Russian ties discloses classified information to the Russians and says he has the right to do it? The Conservative press is falling all over themselves to claim that the real problem is not President Trump sharing sensitive information with Russia... but that White House staff is undermining the president by leaking classified information on his dealings with Russia to the press.
So leaks are good.
Or bad.
Or good?
I dunno. It's most certainly bad when Hillary Clinton is careless with classified information. We all know that. THAT was enough to cost her the presidency!
So I guess it all depends on what day of the week it is.
And that you're not a Democrat, not black, and not a woman.
Or something like that.
I'd ask questions, but I don't want to be arrested. Because bend me over the Lincoln Memorial and fuck me with a tightly-rolled copy of The Constitution... this happened.
Welcome to fascism.
Posted on May 11th, 2017

I'm going to prove how bigly smart I am by picking a fight with the FBI.
You know... the guys who know where all the bodies are buried. Literally.