Posted on June 4th, 2017

The world may be on the brink of disaster, but have no fear, because an all new edition of Bullet Sunday starts... now...

• Hey You Guys! LEGO Dimenions finally got around to releasing expansion packs for LEGO City Undercover and The Goonies. Both are excellent. Especially The Goonies, which is faithful to the source material in all the best ways. A lot of love went into this game...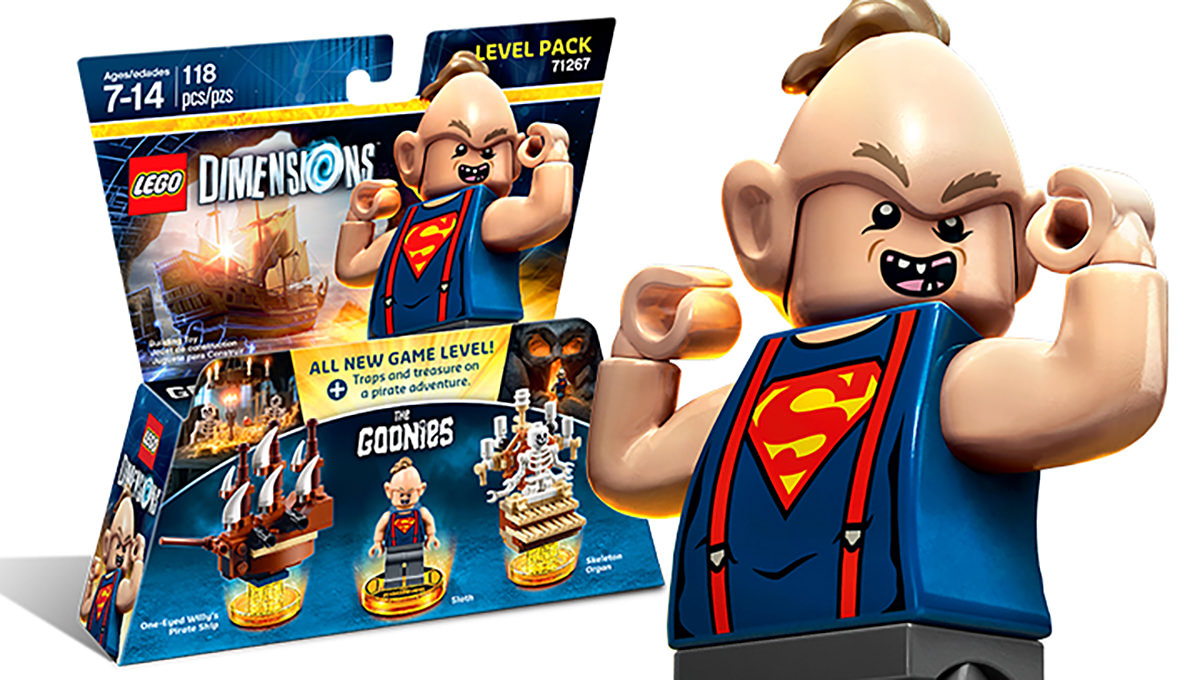 Which makes me even sadder that the rumor is LEGO Dimensions is being discontinued after the Powerpuff Girls, Teen Titans GO!, and Beetlejuice packs are released this Fall. Such a shame. It just keeps getting better and better with each new release.

• Free Climb! Every year on Christmas Day I check to make sure that free-climber Alex Honnold is still alive. Things like this are why: Climber Completes the Most Dangerous Rope-Free Ascent Ever...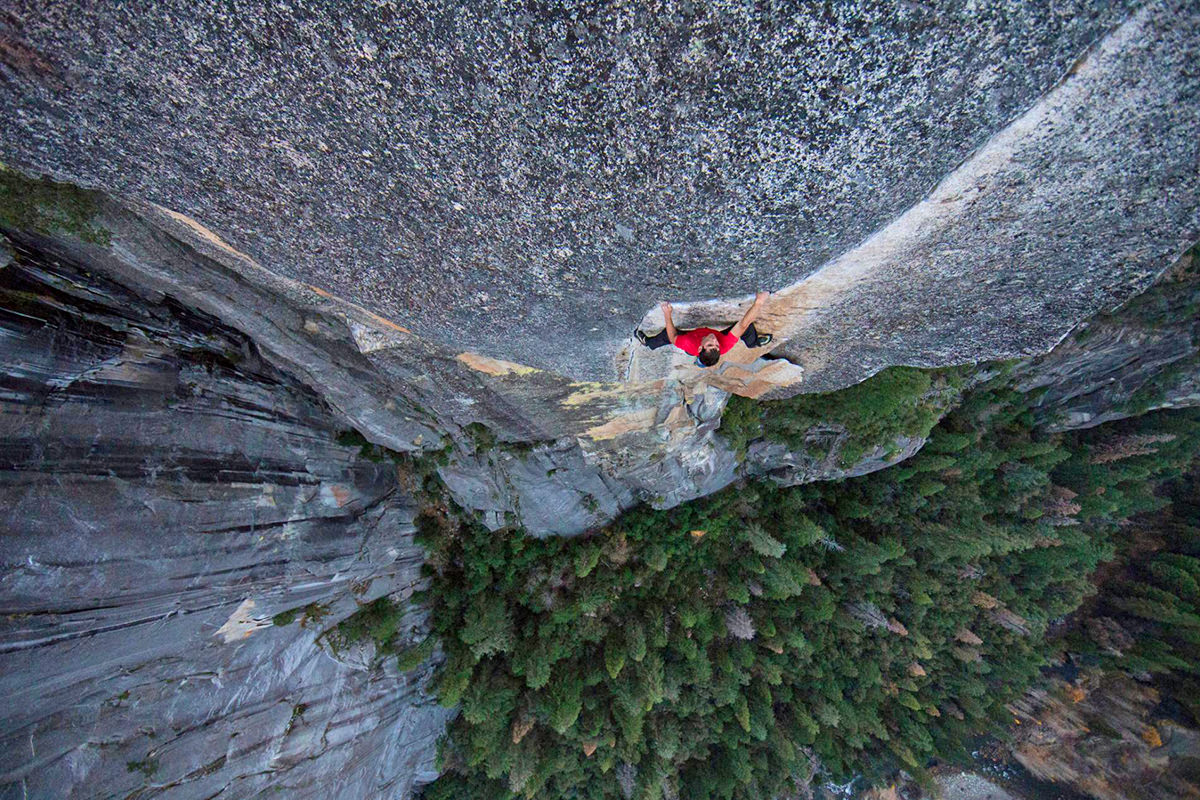 Photo by Jimmy Chin and National Geographic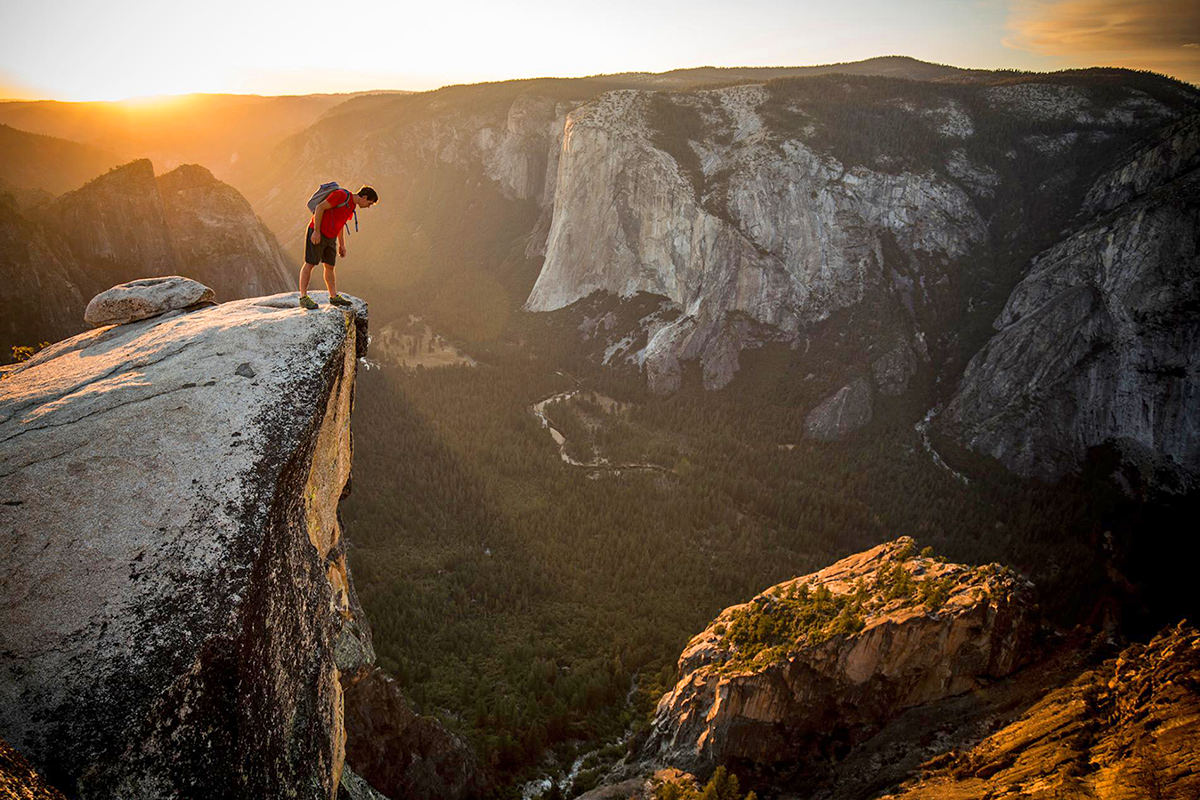 Photo by Jimmy Chin and National Geographic
For the money, I maintain that Alex is the world's greatest living athlete. I cannot comprehend how he does what he does.

• If You Were Here! The Thompson Twins are one of my all-time favorite bands. If You Were Here is one of my favorite songs by the band. If you had told me that I'd like a cover of this track, I'd say you were crazy. But then Kitty Hawk released one years ago that is actually really good...
It will never take the place of the original, but it's nice to hear a different take on the song.

• Hasan! If you haven't already taken my advice and seen Hasan Minhaj's comedy special: Homecoming King on Netflix, you need to do that right now. And, when you've seen it and start suffering from withdrawals, you'll be happy to know that he is still over at The Daily Show... stealing entire episodes with a two-minute appearance...
If you have a minute, you should watch this segment...
Assuming you can. Comedy Central's video streaming goes down so often that I'm surprised they even bother...
Seriously. Minimum 50% of the time, Comedy Central is dead now-a-days.

• Sick. Of. This. Shit! This week in the news, Fucking Dumbass Bigot Says Gays Are Like Hitler, Trans Kids Are All the Devil...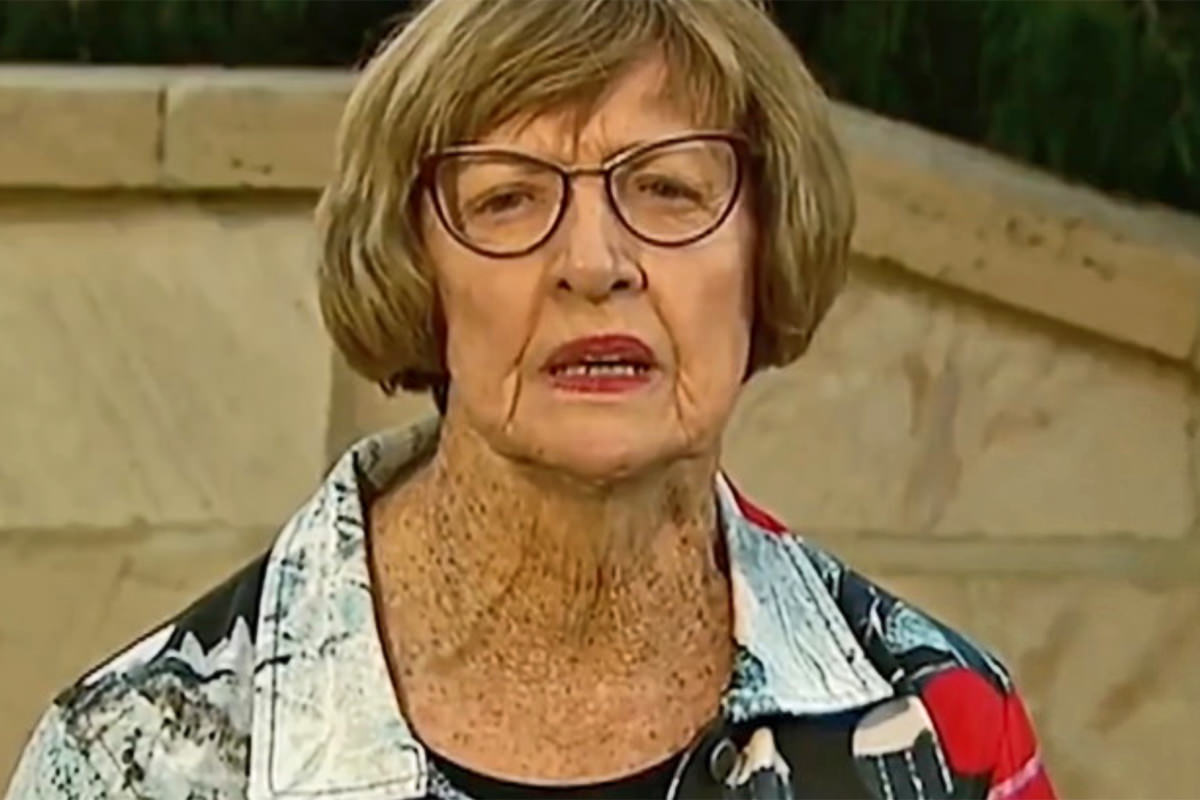 Photo from YouTube / The New Civil Rights Movement
Uh huh. Hitler. Yeah. Got it. The Nazis killed up to 20 million people. That totally equates to gay and trans people just wanting to have the same rights as everybody else and, well... existing... and such. — What a repugnant piece of shit. What a complete douche of a human being. What a fucking asshole. But one day she'll be dead and nobody will care... NOBODY WILL FUCKING CARE... so there's that.
And, lest we forget that bigotry doesn't end there, also in the news this week: Anti-Muslim Protests Planned in 23 Cities Across the Country. — As recent headlines will attest, we are in more danger from white Christian terrorists than anything coming out of our Muslim communities. But, sure, let's protest brown people because it fits the narrative being rammed down our throats from the highest levels of government. What a bunch of hypocritical fucking "religious freedom" loving dumbasses. Apparently you have the "freedom" to be whatever religion you want... so long as it's Christian.

And... back to the day's disasters...
Tags:
Bullet Sunday
,
Dumbassery
,
Dumbfuckery
,
Hasan Minhaj
,
LEGO Dimensions
,
News
,
Politics
,
Television
,
Thompson Twins
Categories:
Blogging 2007
,
LEGO
,
News – Politics 2017
,
Television 2017
—
Click To It:
Permalink
—
4 Comments: Click To Add Yours!
Posted on June 1st, 2017

Well, shit.
And so President Cheeto Jesus has said The United States will be exiting the Paris Accord on climate change. It's all bullshit, of course. His reasonings are either outright wrong or put into a context that has them defying reality. Which leaves us three possibilities as to what's going on...
President Trump is an outright liar, saying things he knows to be false.
President Trump is a fucking dumbass who doesn't know what he's saying is bullshit.
President Trump is psychopath, saying things he thinks are true but only because voices in his head say they are.
I'd start in on a rage-induced rant right now, but here's a more sensible approach from Adam Conover...
We have to reverse coarse on fucking up the planet while doing so can still make a difference. Taking giant steps backwards and giving away our leadership position when it comes to fighting for a healthier planet is about as dumb as it gets. Par for the course when it comes to our current president, but the country itself must be smarter than that.
The future of life on earth depends on it.
Posted on May 16th, 2017

If President Obama had disclosed classified information to the Russians under any circumstances, he would have been viciously attacked by the Conservative press until the end of time.
If President Obama had said "I have the absolute right to share information with Russia" after disclosing the classified information to them, a lynch mob would have formed outside The White House within the hour. Hell, there would probably be rioting as the building was set on fire.
And President Obama didn't even have accusations about colluding with the Russians hanging over his head.
But a Republican president with all kinds of sketchy Russian ties discloses classified information to the Russians and says he has the right to do it? The Conservative press is falling all over themselves to claim that the real problem is not President Trump sharing sensitive information with Russia... but that White House staff is undermining the president by leaking classified information on his dealings with Russia to the press.
So leaks are good.
Or bad.
Or good?
I dunno. It's most certainly bad when Hillary Clinton is careless with classified information. We all know that. THAT was enough to cost her the presidency!
So I guess it all depends on what day of the week it is.
And that you're not a Democrat, not black, and not a woman.
Or something like that.
I'd ask questions, but I don't want to be arrested. Because bend me over the Lincoln Memorial and fuck me with a tightly-rolled copy of The Constitution... this happened.
Welcome to fascism.
Posted on May 11th, 2017

I'm going to prove how bigly smart I am by picking a fight with the FBI.
You know... the guys who know where all the bodies are buried. Literally.
Posted on May 7th, 2017

It's good to be home, because an all-new Bullet Sunday starts... now...

• Travel Day! Last night I was going to head into Denver for some dinner and bumming around after Howard's birthday party, but made the mistake of "laying down for a minute" and decided I'd rather order out pizza and watch TV. After pizza, I decided to pack up my crap, iron tomorrow's clothes, and get everything ready to go for today. Always a smart move, because I just love being able to roll out of bed, shower, and head out on a travel day. Why I don't do this more often I will never know. I guess that deep down I prefer the mad dash of getting ready in the ten minutes before my ride arrives? Who can say?

• Home! When I arrived back home today, the first thing I did was start unpacking. Jenny felt threatened by dirty clothes flying and retreated to her basket...
Jake kept trying to crawl all over me, so I grabbed his favorite blanket and finally gave in while I was sorting laundry...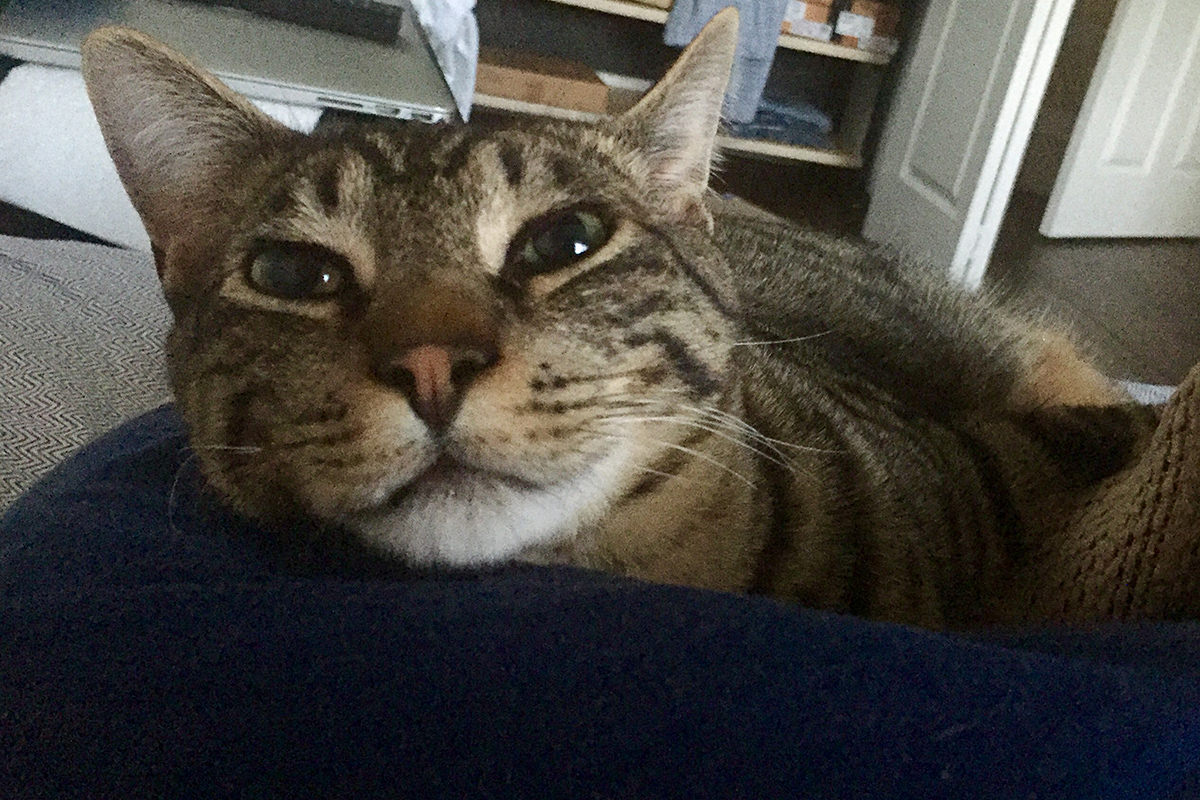 Laying down was a mistake, as I fell asleep almost immediately. When I woke up, Jenny had joined in and I was covered in kittens. There are certainly worse homecomings.

• Things to do in Denver. Side-by-side on the Denver "Things to Do" rack at my hotel...
But which to do first? Hmmmm...

• Hope! As a huge fan of Greek mythology for as long as I could read, I've always had a soft spot for Wonder Woman. When George Pérez reinvented the character in 1987 by jettisoning decades of bad choices so she could be tied even stronger to her Greek mythological origins, Wonder Woman quickly became one of my favorite super-heroes. Which is why I've been awaiting her big-screen debut with absolute dread given the horrendously shitty movies DC has been churning out lately. And yet... there's hope...
Not bad. Not bad at all. I guess we'll know for sure on June 2.

• Spidey! And lest we forget that Marvel has a super-hero film of their own coming out this summer...
I mean, holy shit. I liked the first two Tobey Maguire films okay, but this... THIS... is Spider-Man! He moves like you'd expect Spider-Man to move, and it's a glorious thing to see. Cannot wait for July 5th!

• Neutrality 2. I have said pretty much all I have to say about the pig-fuckers in our government wanting to sell-out the internet to big media companies. But now that our corrupt asshole of a president is mounting a new assault, all I want to do is explode with rage. Here's a more rational response...
How the American people can be SO FUCKING STUPID as to put up with this FUCKING BULLSHIT is beyond me. But, hey... the American people elected a pussy-grabbing Cheeto Jesus as president, so I suppose I shouldn't be surprised.

And I'm fucking done.
Tags:
Bullet Sunday
,
Cats
,
Dumbassery
,
Dumbfuckery
,
Movies
,
Net Neutrality
,
Spider-Man
,
Wonder Woman
Categories:
Bullet Sunday 2017
,
Cats 2017
,
Internets 2017
,
Movies 2017
,
News – Politics 2017
,
Travel 2017
—
Click To It:
Permalink
—
1 Comment: Click To Add Yours!
Posted on May 4th, 2017
The hypocrisy of Paul Ryan would be comical if it weren't for the lethal consequences of all his fucking bullshit.
I could go on for pages about what a massive betrayal the new "health care" plan is for the American people, but I'm just too damned tired. So here's Seth Meyers, again, to put it all into perspective...
As for the bill itself? Jesus...
The only possible up-side to all this crap is that once people understand how anybody who isn't young, healthy, and rich are completely fucked, maybe these douchebags will finally be voted out of office.
Posted on April 16th, 2017

Sure it's Easter, but there are other reasons to celebrate the day, because an all-new Bullet Sunday starts... now...

• Kitty! Everything I love about cats can be found in this one clip of a kitty trying to escape the field at a Marlins game...
What a trooper! Apparently a Marlins' employee adopted the cat, who was named "Don Cattingly" in a Twitter poll.

• Kedi! And, speaking of cats...
Can't believe I have to wait until November for this to come out on video!

• Atomic! Okay... putting aside the fact that the trailer for Atomic Blonde features music by both Depeche Mode and New Order... how badly does watching this make me want to see the movie?
Charlize Theron should be in a lot more movies.

• Ragnarok! Speaking of movie trailers... how amazing is the latest Thor movie looking?
I'm part of the minority who actually likes the Thor films. The first one was really great at establishing the characters. The second stumbled quite a bit, but was still entertaining. But this? Probably the best Thor yet. Possibly one of the best Marvel films yet.

• Spicey! Melissa McCarthy is hosting SNL on May 15th. I'm hoping it's just an hour-and-a-half of her impersonating Sean Spicer, playing out the best of his ongoing fuck-ups. Verbatim. In the meanwhile, we have yet another flawless sketch from last night's episode...
What a big, beautiful slice of chocolate cake.

• Politics! The more you know about how politics work in this country, the more you think that we should burn the entire system to the ground and start over...
Politicians don't act in the best interest of those they represent because they don't have to. That's the underlying reason we're as fucked as we are.

Now go eat some eggs, you animal.
Tags:
Bullet Sunday
,
Cats
,
Dumbassery
,
Movies
,
Politcs
,
SNL
,
Thor
Categories:
Bullet Sunday 2017
,
Cats 2017
,
Movies 2017
,
News – Politics 2017
,
Television 2017
—
Click To It:
Permalink
—
0 Comments: Click To Add Yours!