Posted on Sunday, January 5th, 2020

We may be on the verge of World War III as a reckless, clueless president is intent on starting a war to distract from his impeachment, but all is not lost because an all new Bullet Sunday starts... now...

• Oh Deer. So there I was falling asleep last night when the security system alarm goes off on my phone telling me that there was a person on the side of my house and in my back yard. I thought it might be a cat trying to get into the catio again, but Jake and Jenny were in bed with me. Nope... definitely not a cat... it was A FAMILY OF DEER! A couple others came along after this video...
Apparently with the warmer weather they are looking for something to eat, because they spent some time in my shrubs before moving on...
I feel horrible that somebody may harm them as they try to survive by heading into suburbia.

• RIP Syd Mead. It's unbelievable how so much of how we envision the future was defined by one guy... Syd Mead. He has created a tremendous volume of incredible work, and I was saddened to hear of his passing.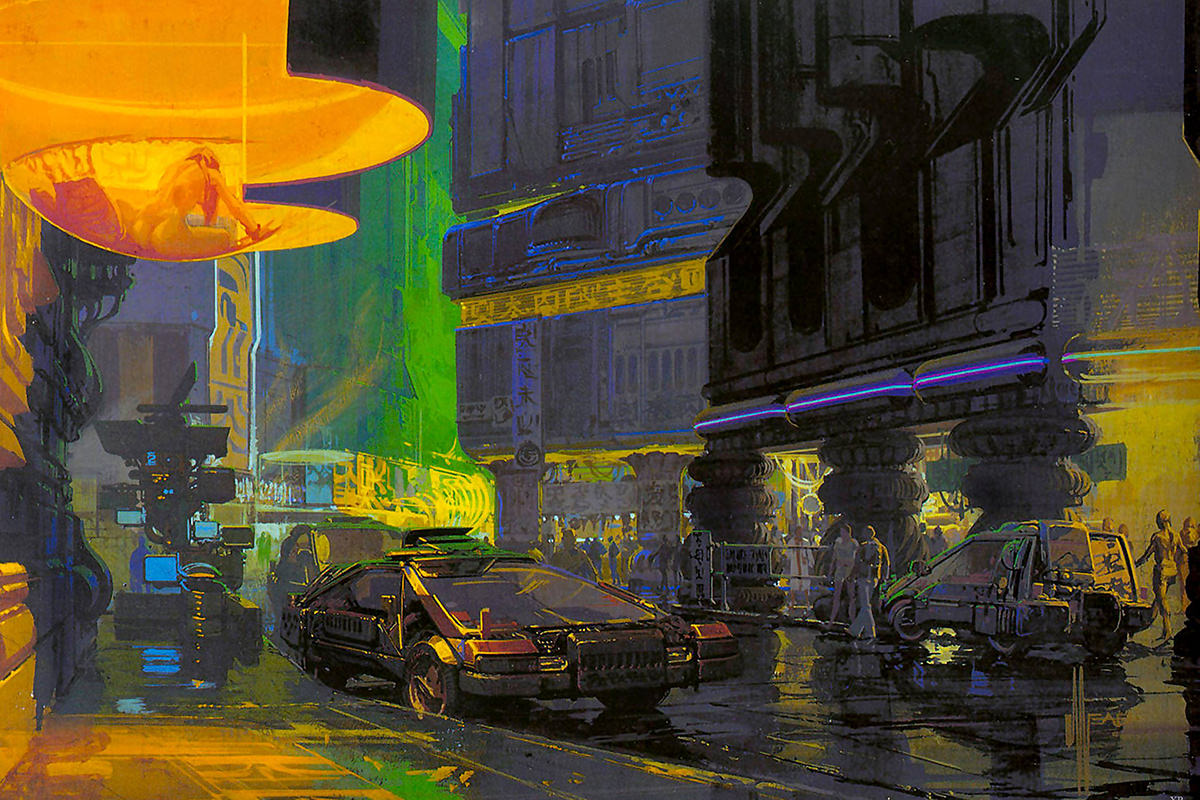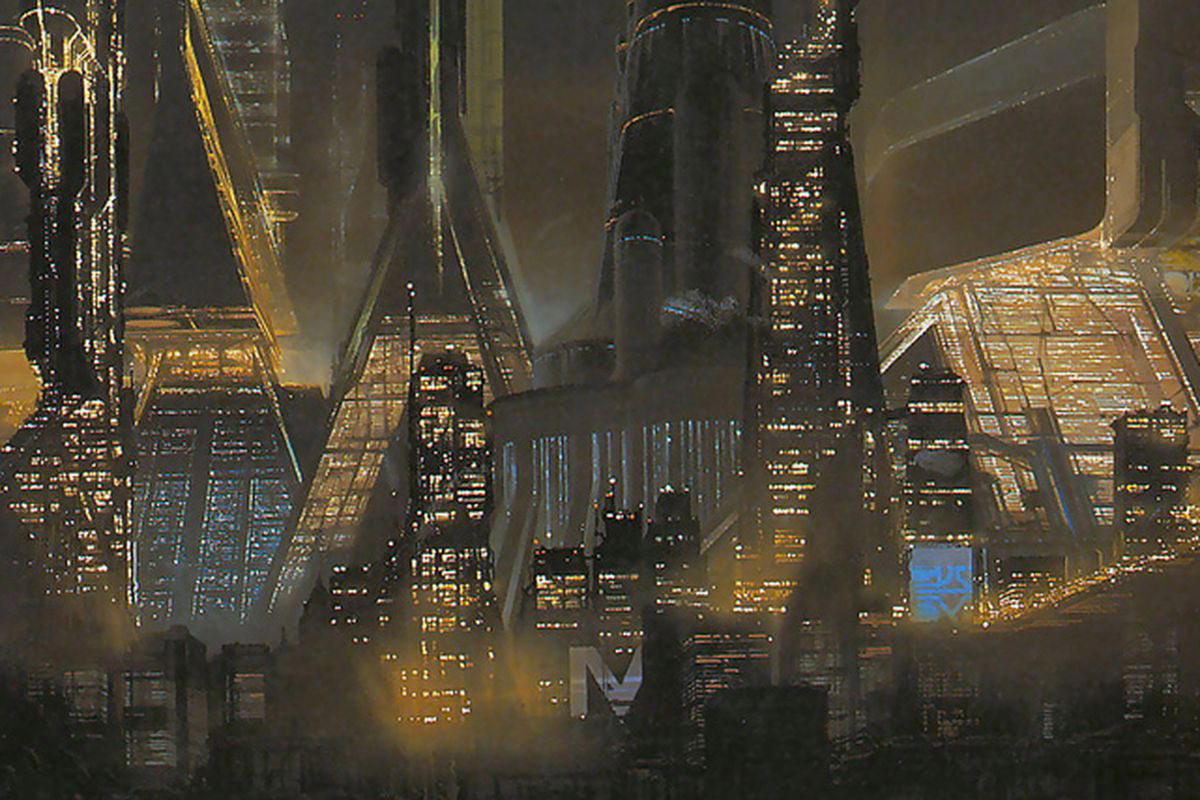 2010, him. Aliens, him. Blade Runner, him. Blade Runner 2049, him. Star Trek the Motion Picture, him. Tron, him. You will be missed, sir.

• Poop. I loathe coffee. I have never liked it despite my proximity to Coffee Central (AKA Seattle). On those occasions where it's the only thing to drink, I will try it (again) and want to barf (again) so I've just stopped trying. Finally, finally I've found a video which encapsulates how I feel about the entire situation...
Smart kitty.

• Persevere. And speaking of cats... for all the challenges you meet in 2020... take courage from this cat who perseveres over whatever life throws at them!
Way to go, buddy!

• Squishy. HOLD UP A MINUTE... how many butternut squashes were y'all going to let me buy, peel, and cube before telling me that they make LUXURY BUTTERNUT SQUASH that comes pre-peeled, pre-cubed, and frozen for my convenience?
Y'all are on my list now. — I think I was dangerously close to breaking down crying in the supermarket when I saw it in the freezer case. This changes so much!

• Fly Someone. And lastly, I missed this adorable Christmas commercial from Heathrow Airport. Well worth your time to watch...
What a nice way to end Bullet Sunday! Have a good one, everybody.

Stay safe and be kind, everybody...
Posted on Tuesday, January 14th, 2020

Yesterday I ran to the grocery store to throw some money away on food. It never ceases to amaze me the cost of food nowadays. Every time I go shopping it seems like the prices have gone up. Ten items... $45, please.
One of the items I purchased was a bottle of spicy brown mustard.
To eat it.
Which, if you have known me for any length of time, is a surprising turn of events given that I spent the majority of my life hating mustard. Sure I've always got a bottle of that yellow stuff in my refrigerator for friends who come over for barbecue, but the only time I use it is as an ingredient for potato salad.
But then last month I had a Market Fresh Sandwich at Arby's and everything changed.
Let me back up a second there.
I don't usually buy Market Fresh Sandwiches at Arby's because I don't like having to pay for something I'm not eating. They don't have a cheese sandwich at Arby's, so I have to order the Roast Turkey & Swiss Market Fresh Sandwich and have them hold the turkey... AND DEFINITELY HOLD THE MUSTARD.
Except last month when I ordered I forgot to tell them to hold the mustard because it had been four or five months since I last had one.
The sandwich was incredible.
And it took me a minute to realize that the reason it was incredible was because there was mustard on it. I was dying to know what kind of mustard it was, so I went up to the counter and asked for an extra packet. But I didn't put it on my sandwich. I took it home so I could add it to my shopping list.
And so here we are.
Except the store didn't have spicy brown honey mustard like they use at Arby's so I had to buy regular spicy brown mustard and mix a touch of honey in.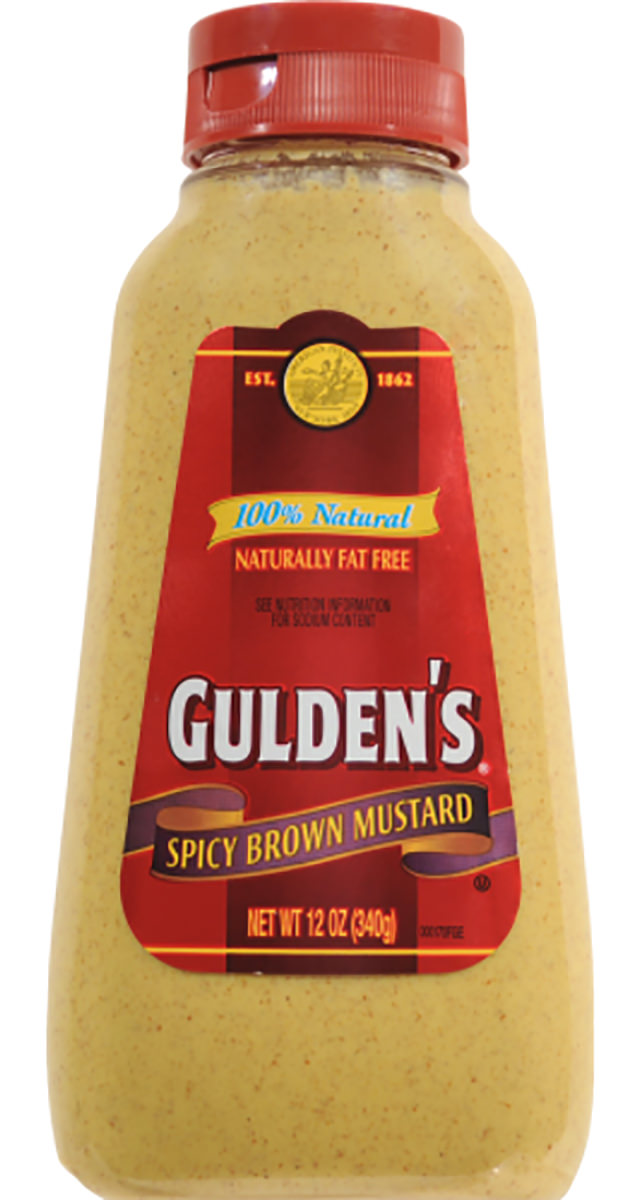 Tonight for dinner I had a Swiss cheese sandwich with lettuce, tomato, mayo, onion, and the spicy brown mustard with honey. It was delicious, as I knew it would be. And now I am wondering what other things in life I need to try that I decided I don't like because they might be something that I actually like. Well, except cauliflower and broccoli. I know that shit hasn't gotten any better since childhood.
Posted on Wednesday, January 15th, 2020

The plan was to meet a friend for dinner in nearby big city 20 minutes away. But it was pretty dark at 4:30 and snowing like crazy so I called to cancel. Turns out my friend had forgotten all about meeting up, so it was no harm no foul. Instead my dinner consisted of veggie hot dogs. Which was lame, but better than the bag of potato chips I had for lunch.
Though it's tough to feel too sorry for myself after I saw this video this morning...
Animals around the globe are having such a tough time of it... and people are not doing enough to help. Indeed, it seems so many of the problems animals face are due to humans in the first place. This kind of shortsightedness is incredibly depressing, and I can't help but wonder how close we are to catastrophic failure of our ecosystem.
Then we humans will be the ones having a very tough time of it.
And it will be fully deserved.
Posted on Friday, January 17th, 2020

Happy birthday to one of my favorite people on earth: BETTY WHITE! 98 years young! I've been a fan long before The Golden Girls... mostly thanks to appearances on The Tonight Show and reruns of The Mary Tyler Moore Show.
Anyway...
Today I finally finished a project I've been working on all year long (ha!), so I decided to leave a couple hours early so I could bake bread and do some cooking.
Namely, trying to figure out the perfect egg bite recipe.
There are dozens of recipes on the internet, possibly even hundreds. I've gone through a lot of them and have cooked many of them. Eventually I started experimenting on my own, combining recipes and adding my own ingredients.
Some things I've learned...
Green onions, purple onions, sweet onions, any kind of onions make the entire egg bite taste like onions. If that's your thing, go right ahead. I avoid avoid avoid.
Cottage cheese makes them more fall-apart, so I avoid it.
Most cheeses are too mild to have much impact. I eventually solved this by using SHARP Cheddar Cheese and spicy Queso Blanco (Totino's brand, which sucks for chips, works really well).
Bland egg bites are yuck, and most of my experimenting was trying to find a way to spice them up while still getting a good balance of flavor. Again, Queso Blanco was my solution.
Many of the recipes I found call for Greek yogurt (anywhere from two tablespoons to a quarter-cup). I didn't find it made a lot of difference, especially after I started going down the Queso Blanco route.
Which brings us to...
Dave's Spicy Egg Bites.
Start by dumping all this in a blender...
3 Large Eggs (or 4 Egg Whites)
1/4 cup Queso Blanco (plus 1-2 Tbs. extra, if you like added spice)
1/2 cup Sharp Cheddar Cheese
1 Tbs. Sour Cream
1/4 tsp. Ground Black Pepper
1 Tbs. Crumbled Feta Cheese (optional)
1/8 tsp. Tabasco (optional)
Blend on medium speed until well-mixed. Then add...
1/4 cup Red Peppers, diced into small pieces then heated in a microwave-safe bowl until they just start to brown. I cook for 1-1/2 minutes, stir, then cook for another 1-1/2 minutes. Your microwave may vary. Don't let them burn!
If you want ham or bacon in them, dump in a 1/4 to 1/2 cup of whatever. Be forewarned that a lot of extra stuff will cause the egg bites to fall apart easier.
Pulse-blend on slow just until mixed, don't pulverize the peppers!
Spray silicone egg cups with cooking spray (I know they say you don't have to, but they always stick if I don't). Evenly divide egg mixture amongst cups. Place a cup of water into the bottom of your instant pot then lower the silicone bite tray into the pot with the wire steam rack. Most recipes say to put a circle of foil on top of the egg tray so condensation doesn't drop onto the eggs. I don't bother.
I have an 8-quart Instant Pot. I have no idea if this makes a difference if you have the 6-quart, but I often have to increase cooking times from recipes I find. There are two ways I've tried to cook these things. There doesn't seem to be a big difference. I prefer to steam because they seem softer, but I am including the pressure-cook version which also works...
STEAM: Cook on STEAM-HIGH for 15 minutes. Quick-release. Cool/deflate for 5 minutes, then gently pop or scoop out of the cups.
PRESSURE COOK: Cook on PRESSURE-LOW for 10 minutes. Natural-release for 5 minutes, then quick-release. Cool/deflate for 5 minutes, then gently pop or scoop out of the cups.
If you don't eat all of them, you can put them back in the silicone egg cups and use the provided plastic lid to store them in the refrigerator for a few days. I just pop them on a microwave-safe plate, cut in half, then cook for 30 seconds to warm them.
If you're not going keto you can chop them up and eat them on toast, which is my most favorite way to eat them. Also delicious? Chop up, mix with crispy hash brown potatoes and more cheese, put in a steamed flour tortilla with salsa.
These are pretty good stuff, if I do say so myself, and it's the Queso Blanco which ended up being the key. I didn't find it on any recipe I dug up, which is strange. Adding it seems obvious, it was the other factors that took a lot of time to figure out (I wasted many a batch with different onions and cottage cheese until I got rid of them completely).
I'll keep experimenting and post any changes if I find out they work better.
Posted on Sunday, January 19th, 2020

I'm still sick and dying, but the show must go on, because an all new Bullet Sunday starts... now...

• HDR. I've had a 4K AppleTV since the day it was released. The 4K part isn't a massive improvement over 1080 because my television isn't big enough (or rather I'm not sitting close enough) for it to make a big difference. When I get up close, fine details do look also nice... especially fine lines like strands of hair and the like. And so I just left the settings to the default of 4K because my TV can do that. Sometimes if it's a really beautiful movie that's being displayed in 4K I'll pull up a chair so I can see all the incredible detail up close. In discussing this, I was told that the default 4K is in Standard Dynamic Range and I should check to see if my television can display High Dynamic Range. A quick look at the specs and... my television CAN display HDR. I thought my AppleTV was already set to HDR, but I went into my AppleTV settings and, sure enough, it was set to SDR instead. So I made a quick comparison by switching back and forth while watching Captain Marvel. SUCH A HUGE DIFFERENCE!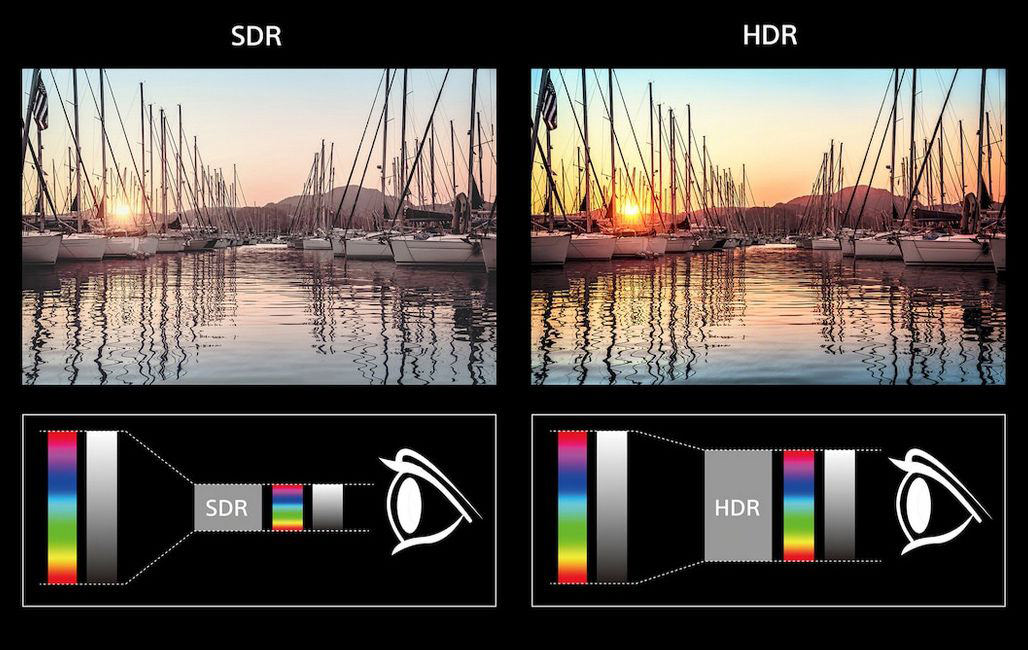 The glow when Captain Marvel uses her powers alone is worth the switch. But where it really makes a difference is in the black levels. Any time people are in shadow you can see much more subtlety in their presence. Even more important, Agent Fury and Maria Rambeau's gorgeous skin tone is far better defined and doesn't get lost when they're in shadow. Just watch the scene where Fury and Carol are washing dishes and you'll see what a difference it makes... far more of a difference than going from 1080 to 4K. Another movie that just luxuriates in HDR? Blade Runner 2049. If you've got a television that can display HDR, then that's the most important setting you can make.
NOTE: The Marvel movies are not... I repeat NOT... in 4K or HDR if you purchase them on iTunes. You have to watch via a different app which has them in Ultra-High-Def HDR. If you purchased with MoviesAnywhere, you're good. The Disney+ app looks like it's HDR, but I haven't done a lot of testing.
NOTE: The "Movies" app on AppleTV stupidly does not seem to tell you when movies are encoded in HDR. You have to look them up on the shitty AppleTV desktop app on a computer to know that. So lame.
NOTE: Just to say... I've been running through the movie purchases I have which are in HDR and the picture quality is stunning. Even movies like Crazy Rich Asians which don't seem like they would be affected have a delicious richness to them. Seriously, wow.
NOTE: After watching a while, I am relatively confident that the AppleTV app for Disney+ is showing 4K HDR. Yay! So even if you only own the crappier iTunes versions, you can still watch in HDR with Disney+, I guess. Boy is Thor: Ragnarok disappointing. I thought once they got to Sakaar the color would be off the hook. Alas, not as often as you'd think, just in certain scenes. But the lightsaber fight in Star Wars: The Force Awakens nice.

• Reprisal. I suspended Netflix a couple weeks back, now I've also suspended Hulu so I can reactivate CBS All Access for ten weeks to watch Picard (unless CBS is a total dick and skip weeks like they've done with Discovery, the assholes). For the two days left I've got Hulu I've been watching it non-stop to get my money's worth. The last show I had on my list to watch was Reprisal...
A cross between all those revenge movies and Sons of Anarchy, this show is one of the most drawn-out, uneventful, dull, and overall boring series you'll ever see. Long stretches where absolutely nothing happens. Characters that have loads of screen time yet are somehow one-dimensional. There's also moments of real stupid which pad runtime just because there were ten episodes to fill. And yet... it was a fascinating, stylish, twisty, interesting ride that accelerated to the finish line. And had some great moments. I don't regret watching it. I do regret that I spent so much time watching it. So if you've got time to kill, here's a show to check out. You'll need to tough it out those first five episodes though.

• Kindness. It's not that difficult, really. If you can't be supportive of people living their best life at zero cost to you, you can at least be kind. So be kind. Offer kindness to those who are being treated unkindly. Stand against those who are treating others unkindly. As a fellow human, it's the very least we can do.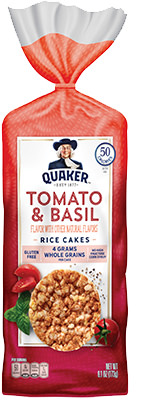 • Dietary Sadness. Quaker rice cakes are a staple of my diet. I love them. They are high in carbs (7g to 11g ea.), but it's a far better option for dessert than say... three Chips Ahoy cookies (22g) or your average cupcake (40g). I have a Plain or White Cheddar or Popcorn cake with my lunch and a flavored cake with my dinner for dessert. My favorite for dessert, by a wide margin, is Caramel Chocolate Chip. Except you can't get them any more. You have to choose either Caramel or Chocolate. Caramel Chocolate Chip has been replaced by Tomato Basil.
I decided to try them and I can't make up mystery mind. The first bite and I'm like "Tastes like crackers in tomato soup!" The second and I'm like "Tastes like pizza sauce!" Then things start to go wrong. The flavor powder accumulates on your taste buds and suddenly it's awful for some reason. I am so very, very sad that my Caramel Chocolate Chip rice cakes are gone.

• Pantone. There is beauty to be found in diversity. And this is amazing.

• Help. And before I go... I read this week that there's now a hotline specifically for caregivers... "Depression. Exhaustion. Burnout. Stress. Those are just some of the words people are using to describe their experiences as caregivers. Helping care for a family member or loved one can be hard work. People don't often talk about the emotional toll it can take on the actual caregiver. Now the Caregiver Action Network is trying to provide help by launching a hotline specifically for caregivers." — Had this existed, there were days I would have totally called this number.

And now... probably time for a nap considering I'm about to pass out anyway.
Posted on Sunday, February 9th, 2020

It's Oscar Sunday but I just don't care, because an all new Bullet Sunday starts... now...

• Crapple! Given my longstanding rant against Apple being complete and total assholes by sticking their customers with shitty butterfly keyboards for years before they FINALLY thought to replace them with something not-quite-so-horrible, this one's for you. It's at the 2-minute mark...
People think this is funny... but, but I'm the biggest Apple Whore I know, and even I was seriously shopping for PCs before the 16-inch MacBook Pro was released. I hope Apple is fucking embarrassed at this, because they should be.

• Gold! I used to do a big thing on the Oscars, but I stopped giving a shit when they kept rewarding the same old crap. This year it looks like things are on a better track. Here's my list...
Best Picture:

Should Have Won

—Jojo Rabbit,

Won

—Parasite. Not the least bit disappointed. Parasite was a remarkable film.
Lead Actor:

Should Have Won

—Jonathan Pryce,

Won

—Joaquin Phoenix. I have no desire to see Joker. It's not the comic book character and I don't care how many accolades it gets.
Lead Actress:

Should Have Won

—Renee Zellweger,

Won

—Renee Zellweger. That was a pretty darn impressive performance, even if I was kinda meh on Judy.
Supporting Actor:

Should Have Won

—Brad Pitt,

Won

—Brad Pitt. It's surprising that Brad Pitt actually lives up to the hype. I've been a fan since 12 Monkeys, and he should have won for Tarantino's Inglourious Basterds AND Once Upon a Time in Hollywood.
Supporting Actress:

Should Have Won

—Scarlett Johannson,

Won

—Laura Dern. Dern is a fine actor, I just hate hate HATE the film Marriage Story. Complete crap. Jojo Rabbit, on the other hand, is genius.
Director:

Should Have Won

—Bong Joon Ho,

Won

—Bong Joon Ho. As a diehard Tarantino fan, Once Upon a Time in Hollywood should have ben a shoe-in. And he was, until I saw Parasite.
Animated Feature Film:

Should Have Won

—Toy Story 4,

Won

—Toy Story 4. I don't think this was as good a finale for the series as Toy Story 3 was, but it was a good story with mind-blowing animation by Pixar.
Animated Short:

Should Have Won

—Hair Love,

Won

—Hair Love. I liked all the nominees... and Kitbull was such a great short. But Hair Love feels new and timely in a way that made a huge impression on me.
Adapted Screenplay:

Should Have Won

—Taika Waititi,

Won

—Taika Waititi. This was the no-brainer of the night.
Original Screenplay:

Should Have Won

—Bong Joon-ho and Jin Won Han,

Won

—Bong Joon-ho and Jin Won Han. This was a tight race for me. I loved Rian Johnson's Knives Out, 1917, and Once Upon a Time in Hollywood... but Parasite felt truly original. Don't ask me why Marriage Story is here though. It's just people yelling at each other.
Cinematography:

Should Have Won

—Roger Deakins,

Won

—Roger Deakins. Despite not liking The Irishman even a little bit, I think the cinematography was great. And Once Upon a Time in Hollywood was gloriously shot. But 1917 was next-level, and I regret deeply not seeing it in theaters.
The love for Parasite, which would usually be thrown in the "Best Foreign Language Film" category (it still was and won there too), was a breath of fresh air. I didn't see it until last week or else it surely would have been one of my favorite movies of 2019.

• Mythical! If you haven't been watching Mythic Quest: Raven's Banquet on Apple TV+, it's worth a look. Especially if you love video games. Apparently Rob McElhenney (who is at his most Rob McElhenneyist here) and Charlie Day consulted heavily with Ubisoft to get some semblance of accuracy even though this is a comedy about what goes on behind the scenes at a video game company. It shows. The show is absolute gold, and will easily make my list of favorites for 2020. It's not quite The Office or The IT Crowd, but it kinda draws from both...
The jokes come fast and most of them land well. I cannot believe that they got F. Murray Abraham. He has the perfect amount of gravitas for his part. But this is Rob McElhenney from start to finish and he's absolutely perfect.

• Starch! Wow. How come nobody told me that adding corn starch to scrambled eggs makes them taste like they've been slow-cooking for 30 minutes? This is reeeeeally nice. So creamy and rich. If you haven't tried it, these are pretty great. Also works wonders with omelettes. I will never cook scrambled eggs without it.

• NEWS: Antarctica logs hottest temperature on record with a reading of 18.3°C. That's 65°F, people. When I visited, there were many times I took off my jacket because Antarctica was too warm to have it on. I worry for the wildlife which calls this continent home. How is this going to disrupt their habitat and can they survive it?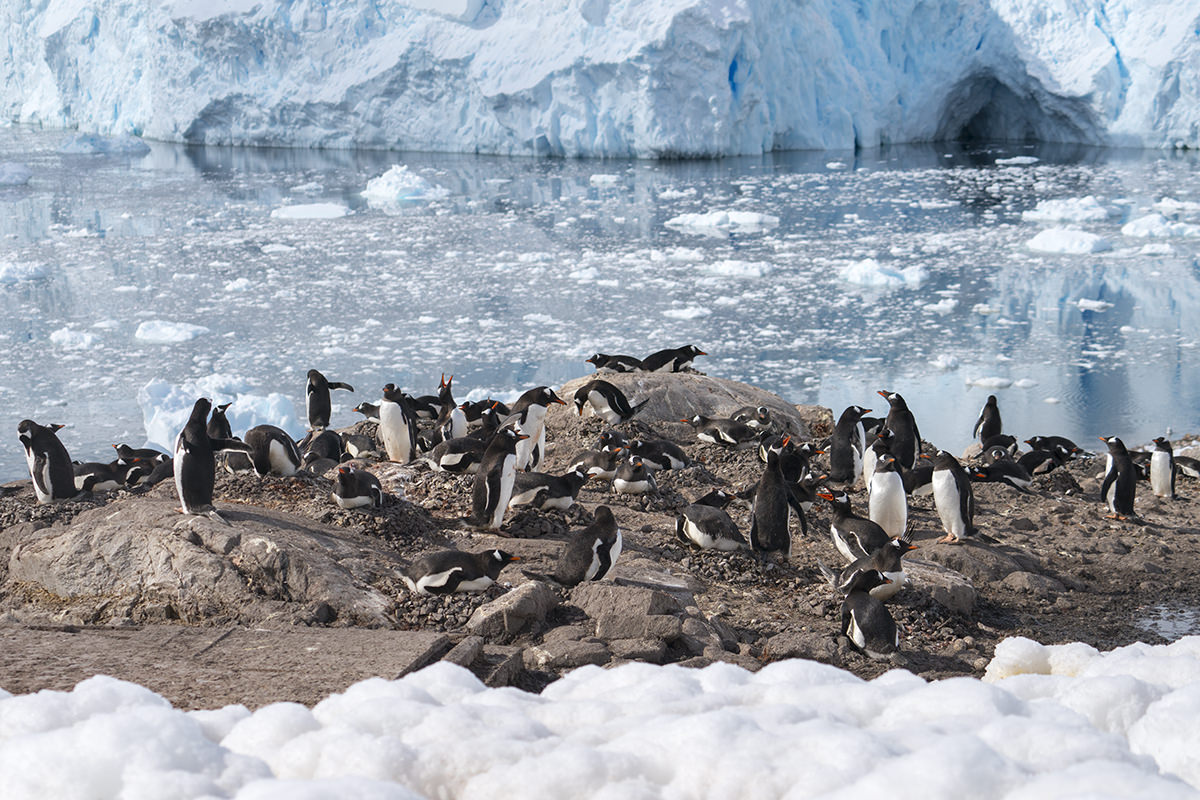 Penguins are already having a tough time of it, and things look to be getting worse. And then there's polar bears starving in the Arctic. Troubling times for our planet.

• trAIn! Apple has put Artificial Intelligence "Machine Learning" in their iPhone and are making good use of it (especially with the camera). As time goes on, it's just going to be surreal how it changes our lives. Take for example this footage from Denis Shiryaev, which upscaled the video to 4K with machine learning and resounded it... Arrival of a Train at La Ciotat, by Auguste and Louis Lumière, 1896...
Looks old, but almost new. Here's the original footage...
We are really close to the unreal easily being mistake for the real, if we're not there already.

• Netflix Fix! And, lastly, apparently there is a God... you can finally tell Netflix to STOP AUTO-PLAYING FUCKING PREVIEWS WHILE YOU ARE TRYING TO SEARCH FOR SOMETHING TO WATCH! People have been complaining about this bullshit FOR YEARS and Netflix did nothing. Apparently somebody finally figured that customers were worth listening to... or maybe it's because many other streaming services are treating customers with a lot more respect by not irritating the ever-loving-shit out of them...
Apparently you set it once in your preferences and it goes into effect everywhere. I haven't yet verified this, but I sure hope it's true.

And that's a wrap, little golden statue dude!
Tags:
Apple TV+
,
Bullet Sunday
,
Food
,
Movies
,
Netflix
,
Television
,
Travel
Categories:
Apple Stuff 2020
,
Bullet Sunday 2020
,
Food 2020
,
Movies 2020
,
Television 2020
,
Travel 2020
—
Click To It:
Permalink
—
4 Comments: Click To Add Yours!
Posted on Tuesday, February 25th, 2020

Thanks to Martha Stewart's meal kit service I've been cooking a lot more often. Not just her recipes, but recipes off the internet, recipes friends give me, and recipes my mom collected. I don't necessarily like cooking... I certainly don't like the mess... but it's cheaper than frozen meals and tastes considerably better.
Problem is that my cookware is less than ideal and that makes cooking difficult.
All my pots and pans were inherited from my mom. They are a mish-mash of stuff... some of which was probably a wedding gift over 50 years ago... and some of it just random stuff she purchased as she needed it. The two best pieces are Revere Ware that's in great shape but seems to have problems on my glass cooktop. They don't boil water so much as dance when you attempt it. Likely because the bottom is never in full contact with the element so it never gets hot enough to boil stuff.
Ignore my filthy stove (I filmed this right after cooking lunches for the week)...
In order to boil water, I have to stand at the stove and press down on the handle so it stops dancing. Even then it seems to take forever. For the longest time I blamed my stove, even though I bought it new when I moved in.
And so... I really need new cookware.
But do you know how many different kinds there are? Cast Iron, Enameled Cast Iron, Ceramic, Stainless Steel, Nonstick, Copper, and Aluminum, to name a few. There are pros and cons to each and I spent more time than I'd care to admit trying to figure out which would be best for me.
On Sunday I sponged off a friend's Costco membership to buy a new set (a full set being the most economical way to replace my entire eclectic collection). Turns out I needn't have wasted my time since Costco only had one set I could afford (my budget was $100, the cheapest they had was $119).
Say hello to my Kirkland Signature brand 12-piece Hard Anodized Cookware Set...
I have to say... this is some really nice stuff. Probably not compared to the high-end cookware that's out there, but definitely compared to what I was working with before. It's heavy enough to sit flat when hot. It heats evenly (something I didn't even know was important until I cooked in it*). The surface is phenomenally non-stick. It's oven-safe so I can bake in it. There's a great variety of pieces, including a deep skillet which I love. The lids have a built-in strainer that's awesome.
The only down-side is that it's not recommended that you put them in the dishwasher, you're supposed to wash by hand. At first I was disappointed, but once I saw how mind-bogglingly non-stick these things are, it's actually easier to wash them by hand than trying to fit them in a dishwasher. Nice.
And, oh yeah... when it comes to boiling water? It happens SO DANG FAST that I was picking my jaw up off the floor. Turns out that having a good set of cookware is going to really up my cooking game.
I kept my mom's two Revere Ware pieces just to have them. Everything else I tossed. Usually I donate stuff I no longer need, but all the pans were Teflon (which will apparently kill you now) and the pots were banged up so badly that I'm guessing nobody would want them.
As I was going through my kitchen junk to see if there was anything else I could get rid of, I happened upon an enduring mystery... I have a missing bowl. Maybe a houseguest broke it and forgot to tell me or something, but there's one less than I purchased. It's not a big deal. It's not something I'm pining over even a little bit. But I would just like to know what happened to it, you know?
In the meanwhile I'm just going to blame the cats.
*Seriously. My old pots would bubble up in some spots but not others which causes scalding and burning. Even heating makes it so much easier to avoid this.
Posted on Friday, March 6th, 2020

My buying into the Martha Stewart and Marley Spoon meal kits has reignited how often I cook. Which is most every day now. Don't get me wrong... there are still plenty of crappy frozen pizzas and moderately good Mexican entrees piled up in my freezer for those days I can't manage a kitchen adventure... but I'm cooking my own meals 95% of the time. And you know I'm serious about the craft of it all when I spend $120 on new cookware.
Some of the things I've learned...
Green beans, which I used to loathe, are officially my favorite vegetable now. The trick is to buy them fresh and steam them or blacken them on your grill or even in a pan. Holy cow what flavor. Canned beans taste awful. Frozen beans are better, but I only use them in dishes and not on their own. Fresh is where it's at when it comes to green beans.
Walnuts, a nut I never gave a second look at except in candies or applesauce bread, are a phenomenal addition to a wide variety of dishes. My favorite thing is to cook them up with Mascarpone cheese, shallots, and a little cream to create an unreal pasta sauce... but they are great on salads, pancakes, and vegetables... and very good in a pita sandwich. I buy them pre-shelled in one-pound bags when they're on sale and use them constantly. Weirdly enough I still don't like them eating them on their own.
I have divided my culinary life into two eras... before I discovered harissa spice and after I discovered harissa spice. I have three different brands (each tasting different) and use the stuff on E-V-E-R-Y-T-H-I-N-G. Great in pasta sauces and on vegetables, harissa adds a delightfully different taste profile to many of the dishes I cook. When I'm getting tired of a particular recipe, I add harissa spice to change things up and haven't been disappointed yet. The other day I was sprinkling it on potato chips, which tells you everythin you need to know.
I bought a cheap Instant Pot (pressure cooker) knock-off... then was given a much nicer authentic Instant Pot by a houseguest. I don't use it as often as you'd think, but it is essential for cooking things like potatoes and eggs. Which is to say that it's essential for making potato salad. I cannot fathom going back to making potato salad without my Instant Pot. Also great for desserts.
I wrote an entire post on the virtue of good canned tomatoes. There's just no substitute, and making my own pasta and pizza sauces is something I don't even think about now... it's automatic when I need those things. The real trick is spending the money to get them. I try to skate by on-the-cheap for many ingredients, but canned tomatoes are totally worth the extra cash. About the only thing I don't make from scratch is enchilada sauce, which always tastes better in a can than what I've been able to conjure up in the kitchen.
Speaking of spending money... spices are ridiculously expensive. Every time I find a recipe I want to try I pray that it calls for spices that I already have. Too many times it asks for something new I have to buy and I end up with sticker-shock when I see the cost. The good news is that I think I'm finally approaching terminal spice velocity and have everything. The bad news is that now I'm running out of some spices and will have to buy more of them. It never ends.
No matter how many times I confuse Italian parsley and cilantro at the grocery store, I never learn my lesson and inevitably screw up and get the opposite of what I was wanting.
Keep your Yukon Gold potatoes in the dark so they don't turn green.
I seriously need to investigate canning to try and save money on things like roasted red peppers, pickles, and jams. All of these things are cheap and simple to make compared to buying them at the store. Problem is that you need to buy a special version of Instant Pot to actually do any canning in the thing (and even then there are concerns that the "max" model isn't adequate). This is a shame, because I'd really like to be able to can very small single-serving jars of various things to save money and waste over the giant jars you have to buy which spoil before I can use them up.
I still can't believe how many dirty dishes that home-cooking creates. Every single time after I finish I end up looking at the pile in the sink and marvel that I could have made such a mess for even the simplest recipes.
Another thing I've learned is that it takes a lot of time to develop a recipe. Even things I think I've nailed (like potato salad) ends up getting experimented on. Pasta sauces will never be nailed down because I'm always thinking of something new to add or change about them. But the thing that I've found to be the toughest to perfect? One of my favorite foods... falafel. Last night I made some because I finally remembered to soak the chickpeas the day before. Before starting I carefully reviewed my notes from my previous attempts at creating the perfect falafel so I could get closer this time. The problem is that onions, which are a huge part of what makes a good falafel "work," never taste the same. I try to accommodate that by eating a piece to see if I'm going to need more (when the onion is weak) or less (when the onion is strong) but I can never seem to figure out what I need to do until after I've finished it and fried up a few patties...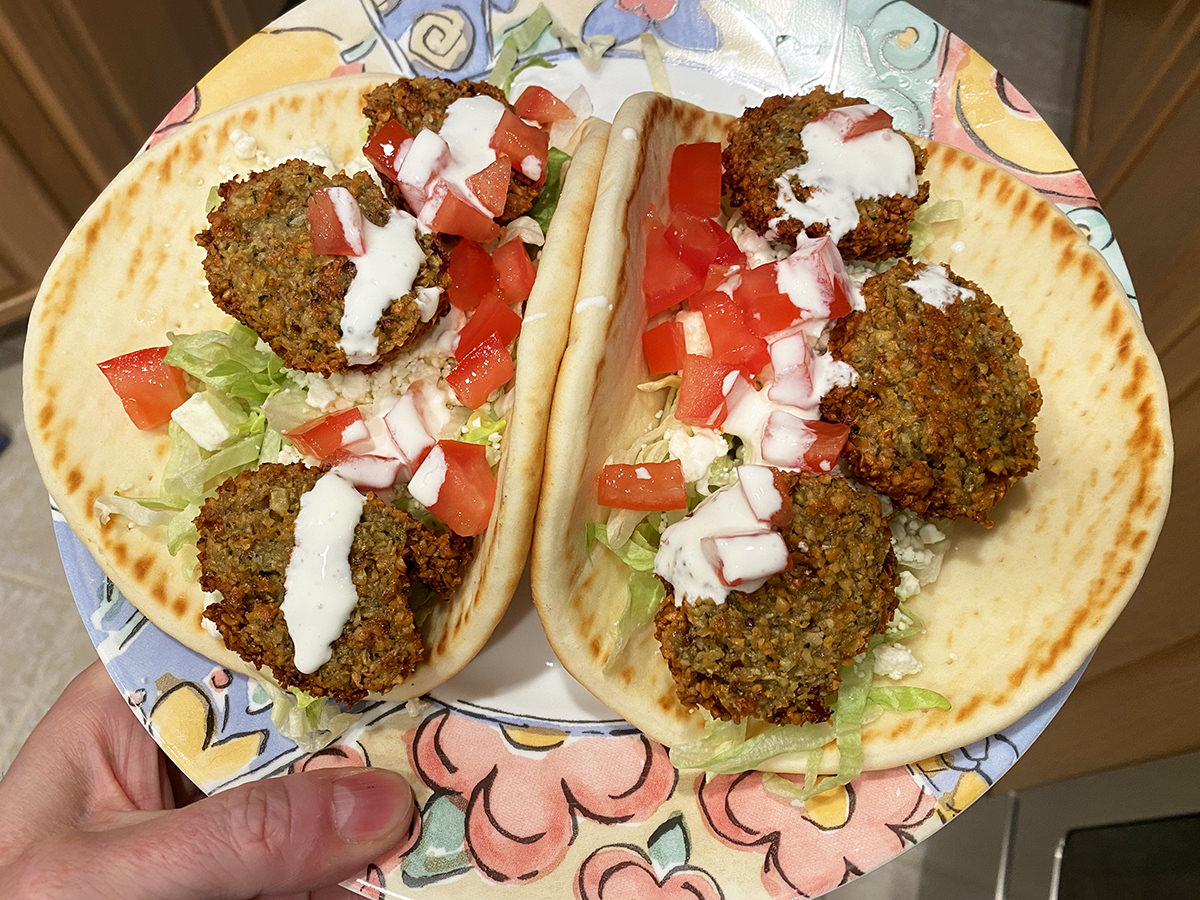 They were good... very good... but had too much onion and not enough red pepper flake and cumin. Yet if I had put in less onion then there might have been too much red pepper flake and cumin. It's enough to drive you crazy. Kinda like the delicate balance between apples, lemon juice, and sugar it takes to make the perfect apple pie. My grandmother had it down. She could taste an apple and know exactly how to adjust to get a fantastic-tasting pie every time. I get better at it year after year, but am still a long ways from being able to figure it out like she could.
Developing a palate sensitive enough to know how to adjust recipes correctly is the final frontier of cooking. Once you can master that you can be a truly good cook, and I'm not there yet. And what's awful is that our sense of taste changes as we age... even if you don't smoke or drink coffee or whatever... so even if you DO manage to figure things out with your palate, it likely won't be for long.
I guess if things get too awful I could go back to frozen dinners and use my new pots and pans for sorting nails and screws while woodworking.
Always have a backup plan.
Posted on Wednesday, March 18th, 2020

Food has gotten so incredibly expensive that I do everything I can to not waste it. Wasting food is literally burning money. But now that trips to the grocery store could come with a COVID-19 bonus and shelves are bare, it's even more critical to not waste any edibles.
Late last night I pulled everything out of my cupboards and organized it by expiration date. Then I pulled everything out of my refrigerator and arranged it by expiration date. Then I worked up a meal plan to try and use as much of it as I can before it goes bad... and freeze everything else. It's making for some eclectic meal planning.
Potato salad with applesauce.
Veggie dogs with yogurt.
Macaroni and cheese with beans.
Tacos and summer salad.
Veggie burger and cheese sticks.
It's like a 5-year-old is creating the menus up in my house. Not that I'm complaining. I'm grateful that I have food to eat. And, one thing's for certain, it will really help me clean out my cupboards and refrigerator/freezer from stuff that's been sitting there for months.
Eventually... when (if?) things ever get back to normal... I'd like to do more meal planning in advance. Right now I go to the store and buy anything I can eat that's on sale, then just do whatever I can with what I end up with in my cart. That's how I end up with these weird orphan ingredients that don't really go anywhere and just take up space for months at a time. Perhaps if I could think about what meals I can make from what's on sale at the moment, I can stick to buying only the stuff I need to be getting.
In other news... yet another childhood hero has left this cold, cruel world. Lyle Waggoner passed away at age 84. I, like oh so many others, remember him as the lucky bastard who got to star opposite the incomparable Lynda Carter's Wonder Woman... my childhood crush and the most phenomenally perfect woman to have ever existed...

Photo from Warner Bros. & DC Comics
How many times did I dream of being Steve Trevor getting wrapped up in her magic lasso as a kid? Entirely too many to be healthy, I'm sure.
Even though his time on The Carol Burnett Show came before Wonder Woman, I didn't see it until it came to reruns years later...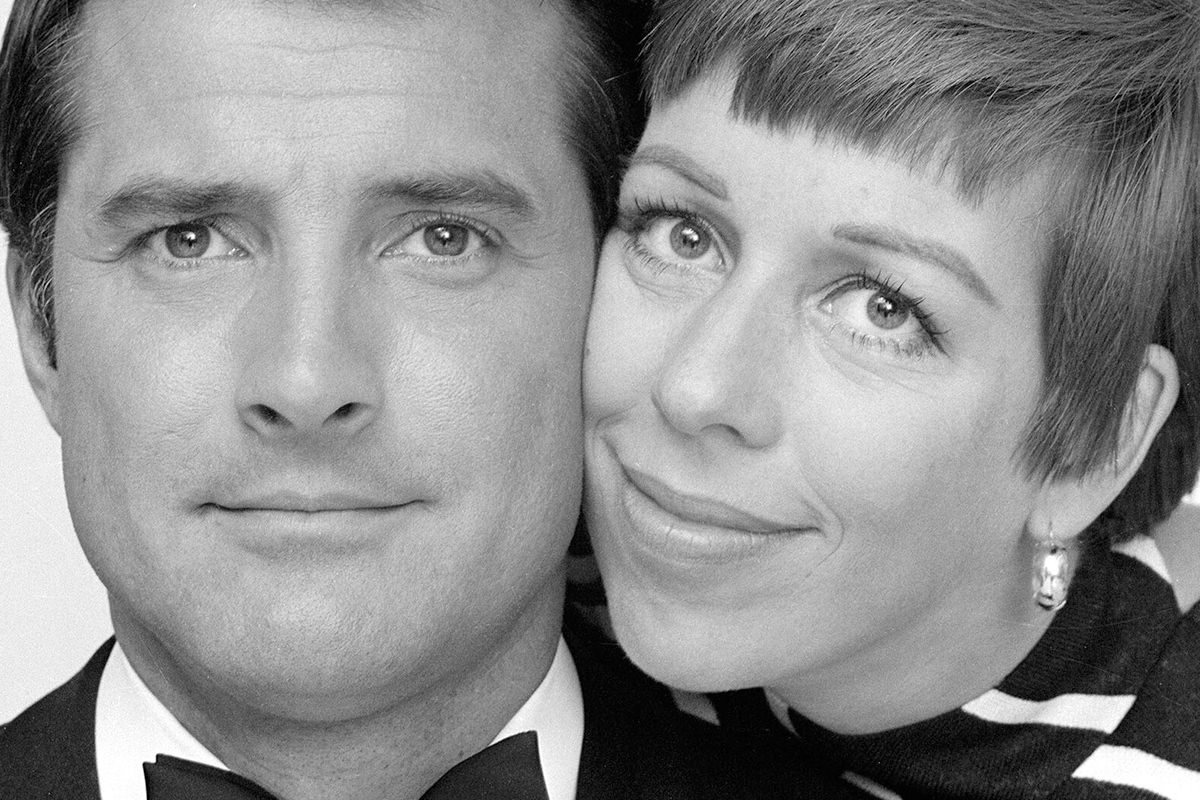 Photo from CBS Television
The series was more memorable to me for Carol Burnett, Tim Conway, and Harvey Korman... but Vicki Lawrence and Lyle Waggoner were excellent supporting characters and it's hard to imagine The Carol Burnett Show without them.
The remainder of his career seemed to consist of appearances on shows of the day like The Love Boat, Fantasy Island, Murder She Wrote, and even a spot on The Golden Girls. I don't remember him doing a regular series after, but he must have been keeping busy.
And speaking of keeping busy...
If you're in isolation and looking for something to entertain you, then a good place to start would be visiting the Great Big Story channel at YouTube. It's filled with cool and interesting videos that will lead you down a rabbit hole several hours deep. Here's a few to get you started...
Any of these Great Big Story videos could lead you to Google for more information. I end up there after every new video they release. The last video on the Kryptos statue is something I actually keep up with because I'm interested to see it get solved. Especially since clues are released from time to time, with the latest clue having been dropped back in January. I'll save you from having to Google it by pointing you to a very good Wikipedia article on Kryptos right here.
Stay vigilant, viral warriors!