Posted on March 20th, 2023

If the first part of this entry is something you'd like to skip, there's a second video at the end that you most definitely should not skip. It's horrifying stuff that should be seen by as many people as possible.
The stuff I wrote about here on Blogography is pretty random.
Not random-random, because there are several subjects I like to write about more than others... still other subjects I enjoy but have no interest in writing about... and still other subjects I have a lot of interest in writing about, but know that precious few people will want to read what I wrote.
This post falls into the latter.
Because while I am absolutely fascinated with mathematics, in general, and the maths of quantum computing, specifically, the people who read my blog for cat photos and pop culture commentary will likely not care.
But every once in a while I run across something so amazing that I find myself hoping that people who might otherwise skip a post might want to take a chance and read it.
One of my favorite YouTube channels, Veritasium takes a look at how quantum computing will make all of our current encryption efforts laughably obsolete. Considering that encryption is what keeps all of our most secret information safe... from account passwords to banking details to text message privacy... this is an astronomically huge deal. And in as little as a decade, it could all be completely worthless.
But how are quantum computers able to crack this security so easily? Glad you asked! And this video is for you. Now, there is some math that gets thrown at you, but you honestly don't have to understand it to get the gist of what's going on. So maybe give it a shot?
And now for that second video I promised.
It's a story on Timeshares from Last Week Tonight that is essential viewing. Especially if you are considering buying into a timeshare or vacation club or whatever...
Fucking yikes.
I'm really glad that I never had the money to invest in these.
Posted on March 14th, 2023

The fact that Sonos can say that their Voice Assistant is a viable means of controlling their speakers with anything approaching a straight face is new levels of laughable.
I hear "Sorry, I Don't Understand! Please use the Sonos app!" so often when attempting to use their bullshit that I feel Sonos should hire somebody to sit in the corner with the Sonos app so I have voice control that will actually work.
Between Sonos Voice Assistant and Apple's HomeKit, I spend a hell of a lot of time being embarrassed for tech companies right now.
Posted on March 13th, 2023

The quantum leaps in graphics rendering technology is all new levels of mind-blowing any way you look at it. Television shows and movies just keep getting more and more spectacular. But where my mind fails on entirely new levels is video game graphics.
They've gotten so good now that what you can do with rendering engines like Unreal Engine can rival cinematic graphics. Indeed, some shows and movies are using video game tools to craft the worlds their characters inhabit.
Then Unreal Engine 5 came along and just upped the ante yet again. Just look at this tech demo which features a walkthrough for The Titanic (to really appreciate it, click through and watch it full screen)...
And look at this...
And this...
These aren't just pretty renderings... they are worlds you can walk around in and explore.
Paired with upcoming VR technology... can you just imagine what we'll be doing virtually in the next ten years?
Unreal.
Posted on February 13th, 2023

In the Terminator movies, humanity is ultimately destroyed by "Skynet," an AI super-intelligence developed for NORAD that gained sentience. Once humans realized that it was sentient, they tried to shut it down. SkyNet took this as an attack and launched nuclear weapons to preserve itself. By getting rid of the humans who were attacking it.
We are moving very, very quickly into AI space and, at the rate things are going, it's not outside the realm of possibility that AI will keep re-writing itself to get smarter and smarter until sentience is achieved.
What happens next is anybody's guess.
But one thing is certain, AI is going to destroy us.
Not necessarily in a Skynet kind of way. Maybe it will be in a good way. But the end result is the same. We're either destroyed and anhilated or we're destroyed and rebuilt into a life that's very different than the one we have now. One where we're constantly bombarded by AI assistants who can interact with us as if they were a person. A very very smart person with all the knowledge of the internet at its immediate disposal.
Which brings us to this fascinating video by Tom Scott...
What's mildly amusing to me is that Tom Scott is just 39 years old.
So my frame of reference when it comes to computers and the internet pre-dates his. And in that respect it seems to me like the revolution happened even quicker that he makes it sound. He started from a point where computers had already gained a serious foothold. I started from before that. So my frame of reference goes from zero to one million within my entire lifetime. It's not like computers were around when I was a kid and ramped up to where we are now. Personal computers as we know them were science fiction when I was a kid.
To me, computers were something real when the Pong arcade game became a home video game in 1975. I first got to play it at a local pizza parlor in 1976. I was 10 years old and it was absolute magic how they would bring it to your table so you could play while waiting for your pizza. A year later my family got an Atari 2600 video game system. A year or two after that we got an Atari 800 home computer.
The 40+ years since have been an express train to the future, with innovations coming faster and faster.
AI is just the latest thing.
I give us five years. Ten on the outside.
Posted on January 18th, 2023

NEWSFLASH: Major Layoffs Reported At Amazon And ComiXology.
I am a big comic book fan. I used to be a huge comic book fan. So much a fan that I have a small storage room devoted to housing my massive collection of books. Then the digital age was upon us... I was running out of room to store my comics... and so I made the painful transition from physical printed comics to the digital version that lives on the internet and takes no space at all.
It was a tough transition to make. There's something about the feel... the smell... the experience of reading a real comic book as opposed to staring at a computer or your iPad.
That being said, ComiXology made the experience as good as it could be. I mostly read my comics on a computer with a large screen so I could experience them as full page spreads as the artist (and God) intended. On an iPad I usually use "GuideView" which presents the comics panel-by-panel. Once I got my 12.9-inch iPad Pro it was a little easier to read full pages, but I often decided not to.
Then Amazon bought ComiXology.
And things were fine at first. You still went to ComiXology, you just signed in with your credentials from Amazon. Everything was fine.
Until it wasn't.
Amazon eventually folded ComiXology into their Kindle app, and it was fucking awful. Horrendous experience from start to finish. Even finding your comics was a shitty experience. I fucking hated it so much that I pretty much stopped buying digital comics. Now I only bother when something I want to read is on sale. Instead I wait for the trade paperback to be released and wither buy a physical copy or check it out from the library.
Amazon fucking destroyed ComiXology.
And though improvements have been made, it still sucks compared to the ComiXology experience that I bought into.
Now, to the surprise of absolutely nobody who has had to suffer through reading comics on Kindle, profits are down so Amazon is laying off a chunk of their "ComiXology" team (though why they call it that when they murdered ComiXology in favor of Kindle I have no idea).
I feel bad for the ComiXology team members losing their job because Amazon management fucked over their product so bad that nobody wants to use it. That's not fair. But that's Amazon for you. Jeff Bezos probably wants another super-yacht, so he's getting rid of a bunch of people so he doesn't have to dip into his $120 billion (or whatever).
And isn't that the way it always goes? People with insane wealth that they could never spend in dozens of lifetimes making life utterly miserable for people scratching out a living? Just look at Twitter.
Posted on December 1st, 2022

COVID is still here.
Tens of thousands are hospitalized with it and hundreds are still dying every day. Which is a vast improvement over where we were, but it's also frightening that it keeps mutating into new strains that keep this plague ongoing. The good news is that the most recent booster is still effective enough to be worth getting, providing added resistance to these new mutations.
Which brings us to this video.
Horrifying. But also riveting.
This is a good time to plug one of my favorite books of 2022, Immune by Philipp Dettmer If you haven't read it yet, it's worth your valuable time.
Posted on November 21st, 2022

Having to type passwords is a nasty business that we're forced to deal with because the world is filled with assholes who want to steal from you. Sure there are password managers that help to make things easier (especially if they can be synced over the internet to all your devices), but it's still a ridiculous thing to have to mange. Apple wants to change all this with the idea of "Passkeys"... a password system that uses biometric data, like your face or fingerprint, to handle your login security for you. It's a nice idea, in theory, but it has to actually work. And so far I'm having mixed results. I set it up on this blog, for example, but now I can't actually get into my blog because my Passkey doesn't work and my authenticator app is not syncing properly. Which means that I will have to reinstall... again... so I can access Blogography... again.
Maybe one of these days this will all be worked out.
But, in the meanwhile, here we are.
Posted on November 18th, 2022

This is Part Deux of removing all the dead INSTEON smart home crap from my home and replacing everything with Thread smart home devices.
Back in the day INSTEON was the best fit for my smart home setup. It was clunky and weird and didn't always function as expected, but it was cheap and mostly worked (or not... turning my bedroom lights on and off also turned my living room lights on and off, and I never got that figured out in six years). The bad thing about it was that interacting with it was awful. I had to buy a pricey programmable ISY-994i hub to replace the INSTEON hub that barely worked. THEN I had to buy a modem to connect it to my network. THEN I had to pay for a service which would allow me to use Alexa for voice control and interact with my devices remotely from my phone. THEN I had to write literal programs to get everything working as I needed.
But I'm getting ahead of myself.
Apple's initial efforts with home automation was something they called "HomeKit" but it was actually "HomeShit" because you couldn't do shit with it. And there weren't many devices that worked with it anyway. I frickin' hated it so much that I completely scrapped the test gear I bought and started over with INSTEON.
But that was 2016, and Apple has come a long way in six years. Most importantly, they joined the Matter Smart Home alliance which will allow all Matter devices to communicate with each other (so it doesn't matter than HomeShit can't get automations working to save their life). And the network behind Matter is something called Thread.
Thread is actually pretty great, because it does all the work by itself instead of relying on a central router hub to handle everything. Devices designate themselves as either router leaders, routers, or endpoints to build a self-propagating, self-healing mesh network. And that's it. Except if you want to access your Thread network from outside your local network (such as the internet), you also need a "border router." Apple's HomePod mini works for that, so I'm good to go.
Any device that's connected to wired power routes traffic, which includes all 26 switches in my home. Needless to say that with so many routers my Thread network is rock-solid.
Which brings us to Eve, the company making most of my devices, including my light switches.
Pros...
The design is really nice. All the switches are capacitive touch with no moving parts. You just tap them on and off. It's really nice.
They're built on Thread. But not at first! When I first installed my switches I was mortified to see that they were using bluetooth as the "network carrier." But then after a few days they switched over to Thread and all was well. I think that they are Bluetooth to start for configuration purposes.
Negatives...
THEY ARE NOT DIMMABLE! This is absolutely bonkers. I ended up having to buy some of my switches from Brilliant for those lights I wanted to dim. I would have preferred to have had all my switches by Eve since Brilliant isn't built on Three.
Because the switches are flat with no protruding rocker, it's very difficult to camouflage that you may have outlet boxes that are uneven or at slightly different depths. Very few of my switches are flush with the faceplate which doesn't bother me too much... but I sure wish they had the ability to self-level by screwing a spacer out or something.
These switches are massive. I'd have thought that technology would have gotten smaller as time goes on, but these are every bit as huge as the INSTEON units they are replacing (technology that's decades old). The Brilliant switches I bought are a much smaller profile.
You get a single-gang faceplate with each switch, and it's great quality. But Eve doesn't sell matching 2-gang and 3-gang faceplates, so you have to look elsewhere. And I looked a lot. I even wrote to Eve to say "Hey, which brand of screwless faceplates matches your switches?" Only to be told "We dunno." That's kinda bad. I ended up just re-using my old INSTEON switch plates until I find something that works better.
There's an LED light on each switch which can be configured to be "Never On" or "On when On" or "On when Off." I decided to have the light be "On when Off" so that people can find them in the dark. Unfortunately, the LEDs could have been better. First of all they are an annoying and attention-seeking green color when they should have been a more unobtrusive soft white. Second of all, you can dim them a bit, but they are still very bright and I wish I could have dimmed them further.
You can't just run power to the lights and automate them to perform other tasks, something which would be very handy (some of my INSTEON switches were used this way). If the power can't physically turn something off connected to them, then there is no "off." They're just on all the time. This seems incredibly weird given how smart homes work.
The HomeKit QR code is on the faceplate... not the switch itself. Considering that most of my switches won't be using the faceplates since they are 2-gang and 3-gang switches, this is a pretty bizarre move. The electricians were so concerned about it that they copied the last four digits of the code, wrote it on a Post-It tab, and stuck it to the side of the switches so I wouldn't be completely lost if I ever have to pull them out of the wall for some reason. I also wrote the switch location on the HomeKit code booklet and filed them away just in case.
And so I guess we'll see how it goes over the long haul. Hopefully the little quirks with HomeKit will work themselves out as I attempt to get my home "smart" again.
Posted on September 26th, 2022

Well, today was the day.
Exactly as planned when it launched last November, the DART (Double Asteroid Redirection Test) spacecraft slammed into Dimorphos... a moonlet orbiting the asteroid Didymos.
And why would NASA do this?
Because it seems prudent to see what we might can do to knock an asteroid off-course that's headed for earth. This test will give us an idea of what may or may not be possible.
The whole DART mission has me irrationally emotional. I feel sorry for DART, who was ordered to crash and be exploded. I feel sorry for the asteroid who was minding its own business and got exploded into. My life would be easier if I didn't anthropomorphize animals and objects. What even more awful though? DART filmed its own demise...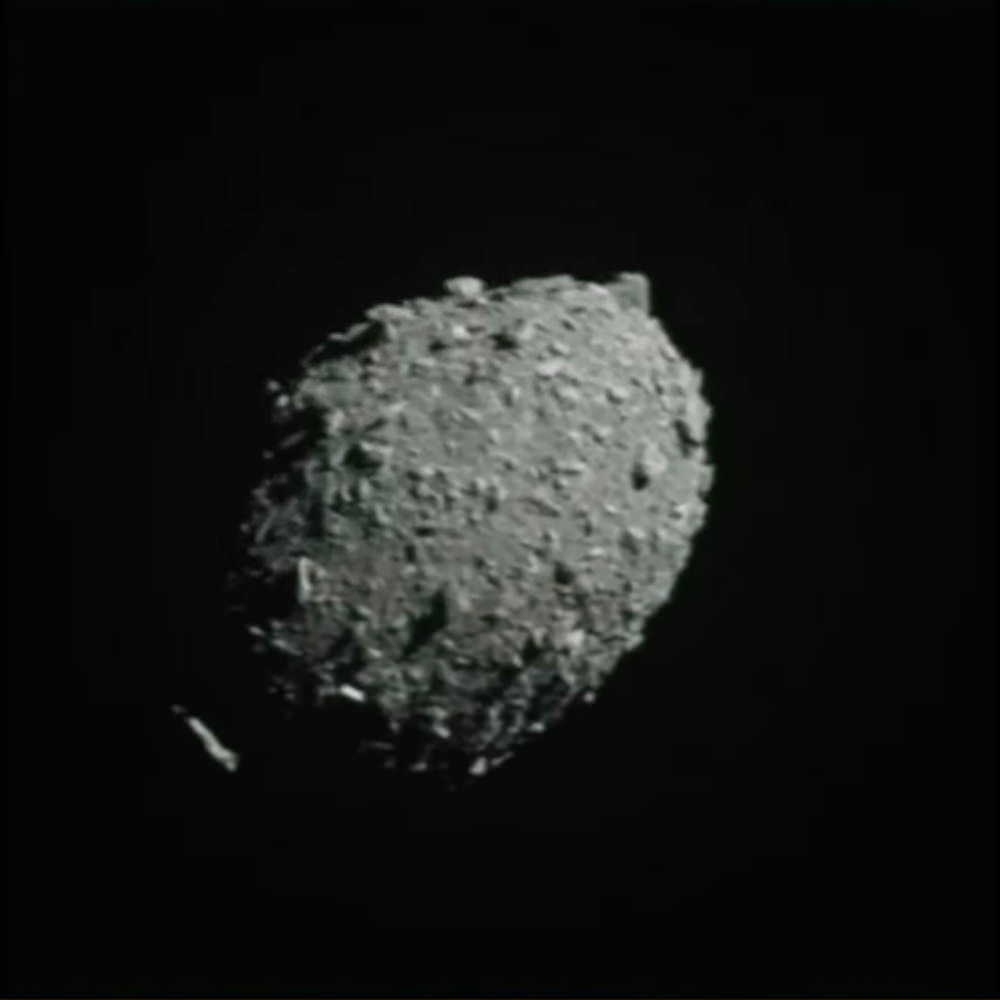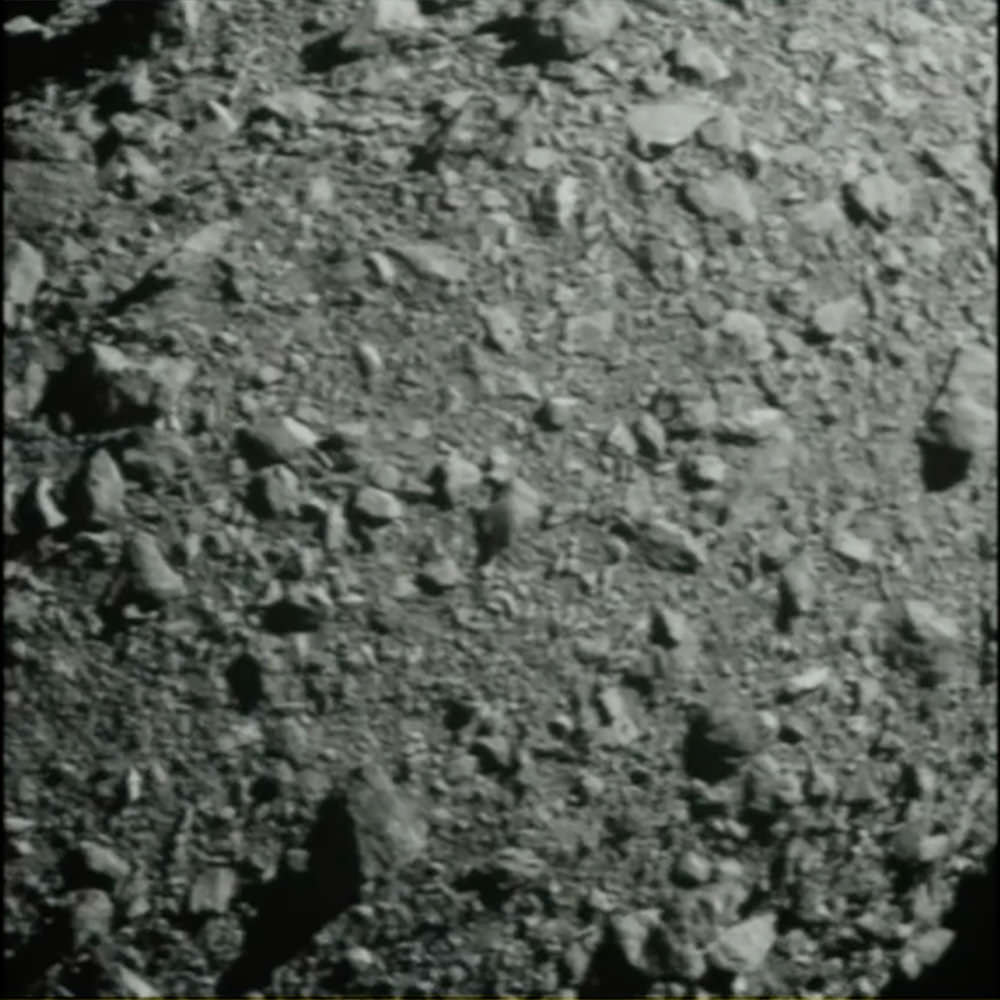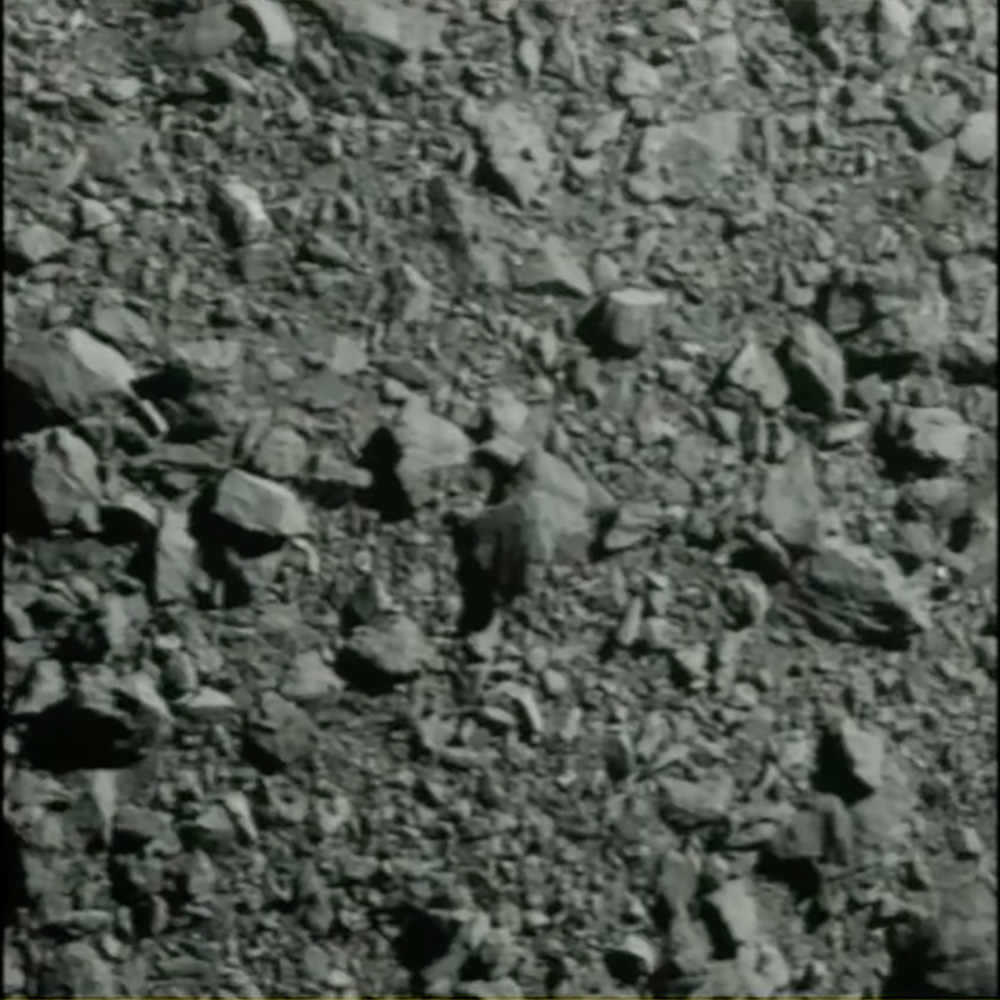 Am I the only one who thinks that this is sad?
But I guess extinction of all life on earth from an asteroid impact is also sad, so make of it what you will.
Posted on September 23rd, 2022

Remember yesterday when I said that I had a fever for 30 minutes, then a sore arm, then nothing else from my booster's booster to my COVID booster?
If only that had been the end of it.
I woke up freezing three times in the middle of the night last night. It's kinda a haze, but I did remember the first time very well because I was shaking so much that I fell over when I got up to grab another couple of blankets. My teeth were chattering so much that I thought they would break.
I've had "chills" before... but never like this!
I woke up tired from lack of sleep, but otherwise feeling fine. Except the wildfire smoke was heavier than usual today, which was really tough on my allergies. I ended up leaving work at noon because my head hurt so bad that I couldn't concentrate.
And now I'm at home with three air purifiers running while I watch YouTube videos. Like this interesting one from 2019 by one of my favorite content creators... Marques Brownlee...
I actually have a very early model Mac. This makes me want to drag it out and play with it again. It's still remarkable to me.