As I mentioned a while back, I had a DVD stop working and decided to backup my massive CD/DVD/Blu-Ray collection to computer files that I can import into my Plex Media Server. It's been going great so far, and I've been ripping through everything as fast as I can. Then I'm boxing all the physical media up and storing it in my garage. That way I have proof that I bought it in case anybody wants to accuse me of piracy. I don't steal content. On the contrary, I'm proud to support the artists who make the media I enjoy.
But CDs and DVDs aren't the only thing I'm attempting to back up.
For those TV shows I have recorded on VHS and 8mm tape which are not available to purchase, I'm converting them as well.
One of the shows I was going to convert from 8mm tape was My Boys because iTunes didn't have it for sale. But then I thought to check Amazon and managed to get DVDs of seasons 1-3 for just $17! How sweet is that?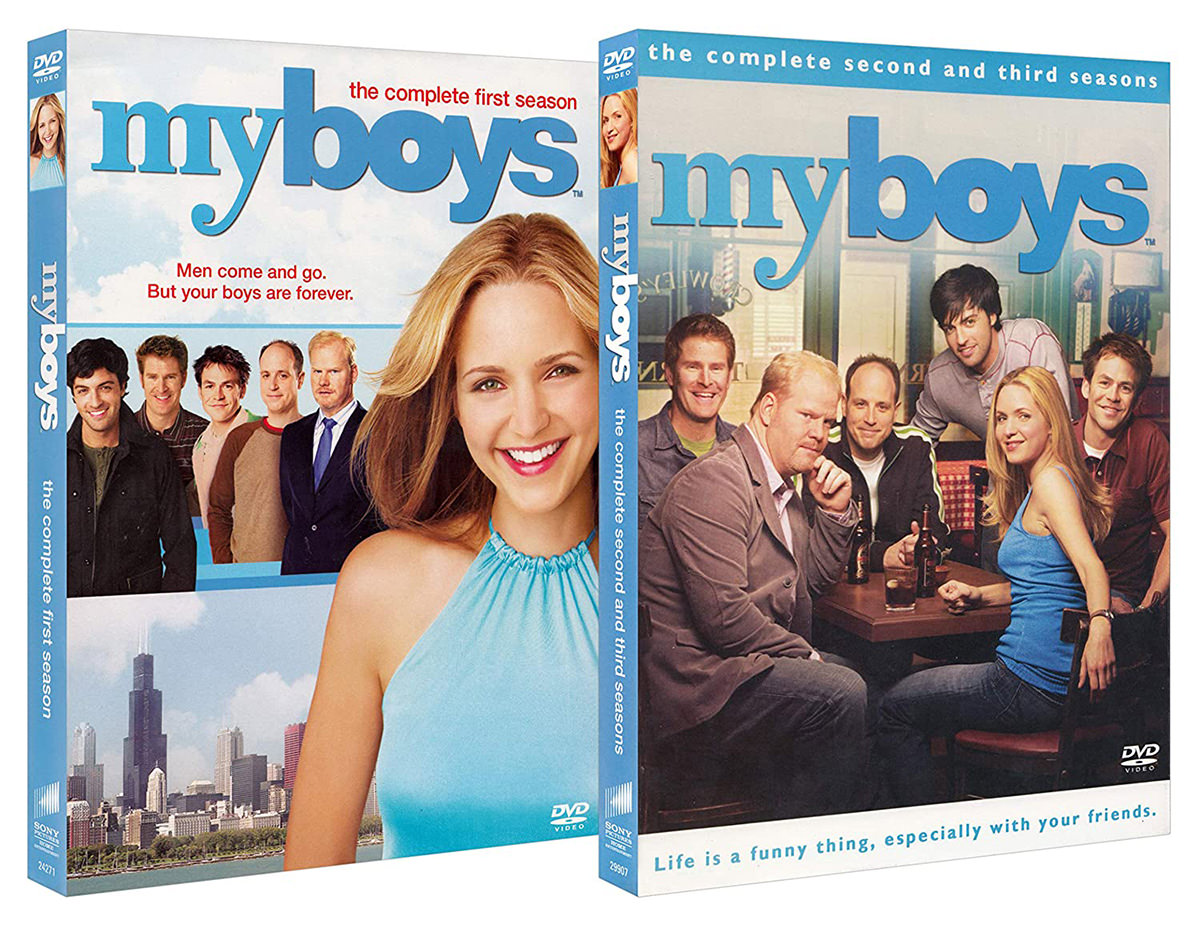 Such a great show. Alas, the final 9 episodes of the series that made up Season 4 can't be found anywhere. Everyplace I've found which has DVDs for sale end up being bootlegs. And since I don't steal content, I certainly don't support people stealing content.
I've still got many, many shows to convert over but, as of today, all my music has been ripped or re-purchased digitally. Re-purchasing is easiest, but so many things I only have on mix-tapes or cassette singles or LP singles just aren't available. I keep checking through.
The only thing I cannot figure out how to purchase is some of the short films I've saved over the years. Some of them I've actually found on iTunes to buy. But others? No clue.
Plex got confused between two of these short movies I love... Sign and Signs. After separating them and telling Plex that they are not the M. Night. Shyamalan movie Signs, I had to watch them again, of course. This first one is entirely too sweet. I've seen it a dozen times and love it more with each viewing ❤️...
Here's the other short film that Plex got confused on. It's absolutely wonderful. More happens here in 12 minutes than you'd find in most movies that are 2 hours long ❤️🧡💛💚💙💜...
I sure do wish I could support these filmmakers and actors by buying these films on iTunes... or anywhere, really, so if anybody knows where they're for sale, I'd appreciate a heads-up.