No, your eyes are not deceiving you. So much stuff happened yesterday and today that I'm having back-to-back bullet posts. So sit back and enjoy... because an all new Bullet Sunday Monday starts... now...

• Watch! My new Apple Watch Series 6 arrived in the time-frame Apple actually promised (which was not expected given their track record). It's bigger than the Waze Band I had been "training" myself to wear, but I think I'll do okay. I just wish they could find a way to slim the thing down so it doesn't look and feel so massive when you have skinny arms like I do. Because, seriously, this is the small watch...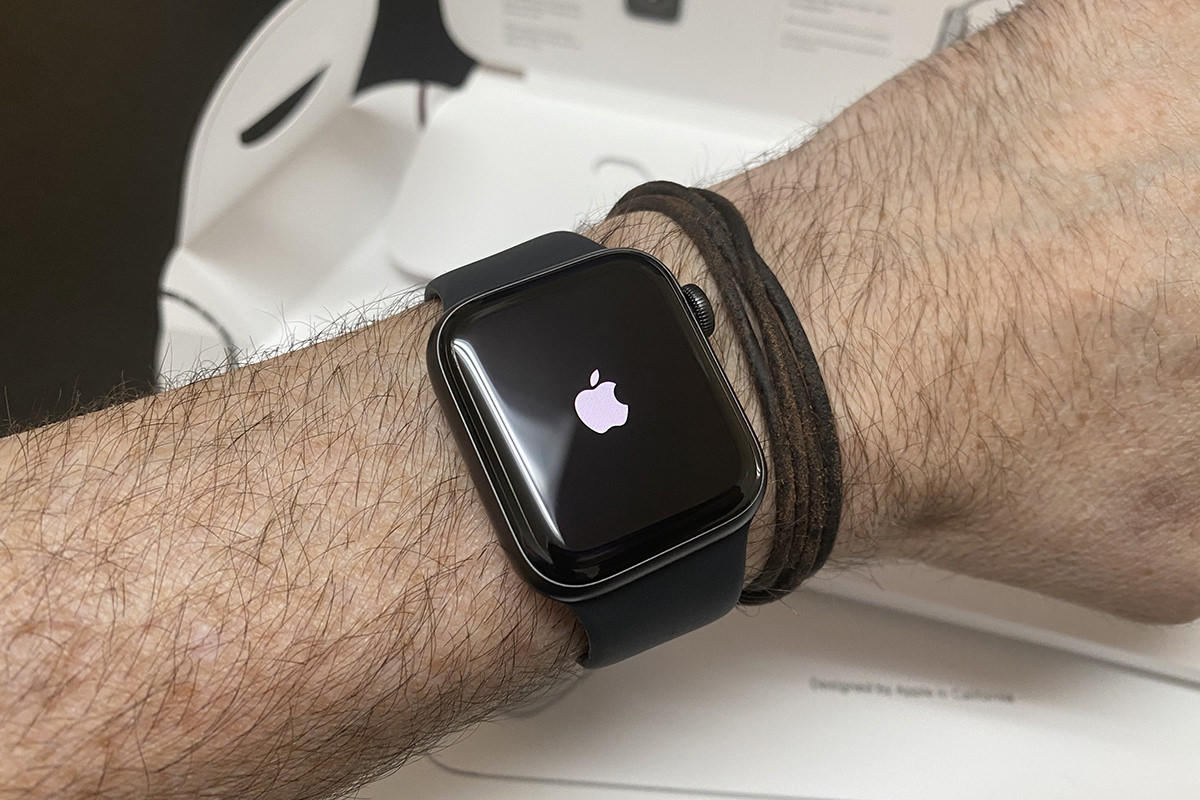 The height is just so offensively big. How about your big "feature" for Series 7 is a thinner watch, Apple...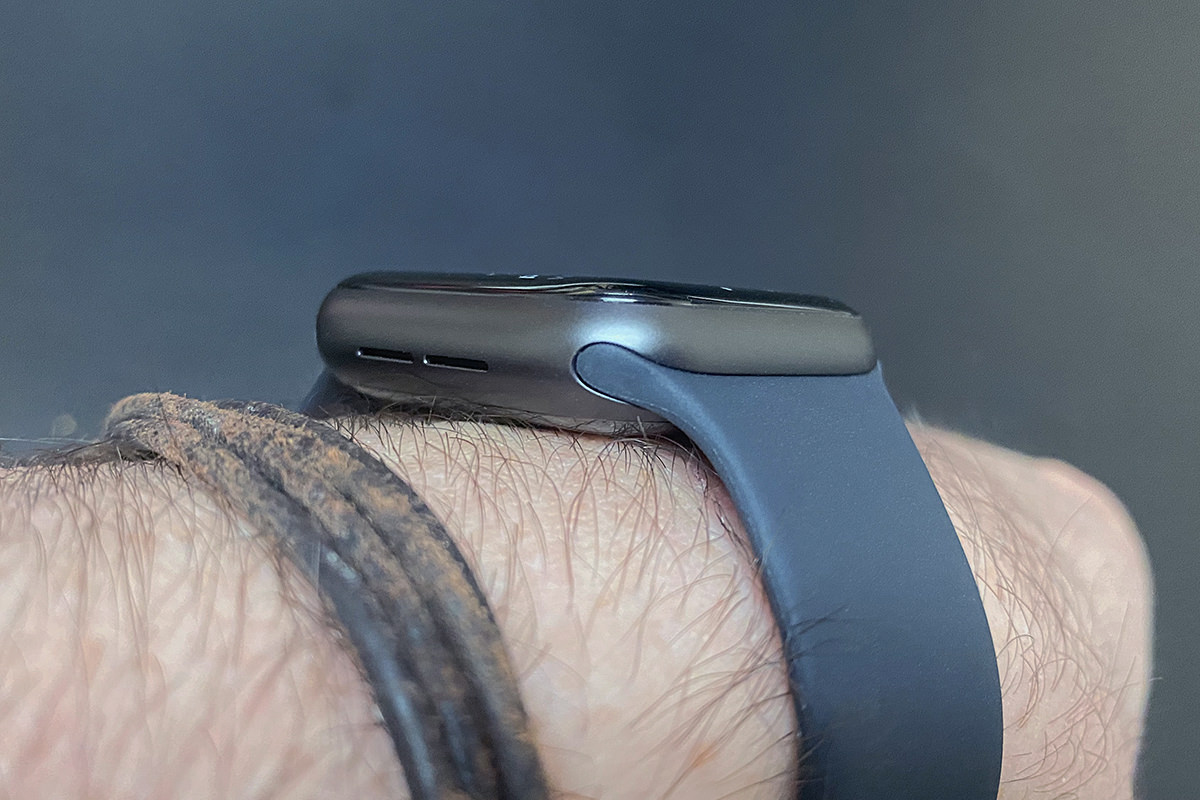 I have many, many thoughts already (the first being HOLY CRAP! THE BLACK BAND IS NOT BLACK AND THE GREY COLOR IS NOT THE SAME COLOR TONE AS THE SPACE GREY WATCH?!? WTF, APPLE?!?), so a blog post will land in a day or two.

• Make Mine Marvel! The first trailer for WandaVision dropped and it looks pretty bonkers. Like they're channeling Leave it to Beaver and Bewitched or something. In the comics, The Scarlet Witch has reality-warping powers that haven't found their way into the MCU movies, but it looks like all that's about to change...
Two things. First, they have made the character costumes from the comic books into Halloween costumes or something, which is a nice nod to the source material for fans...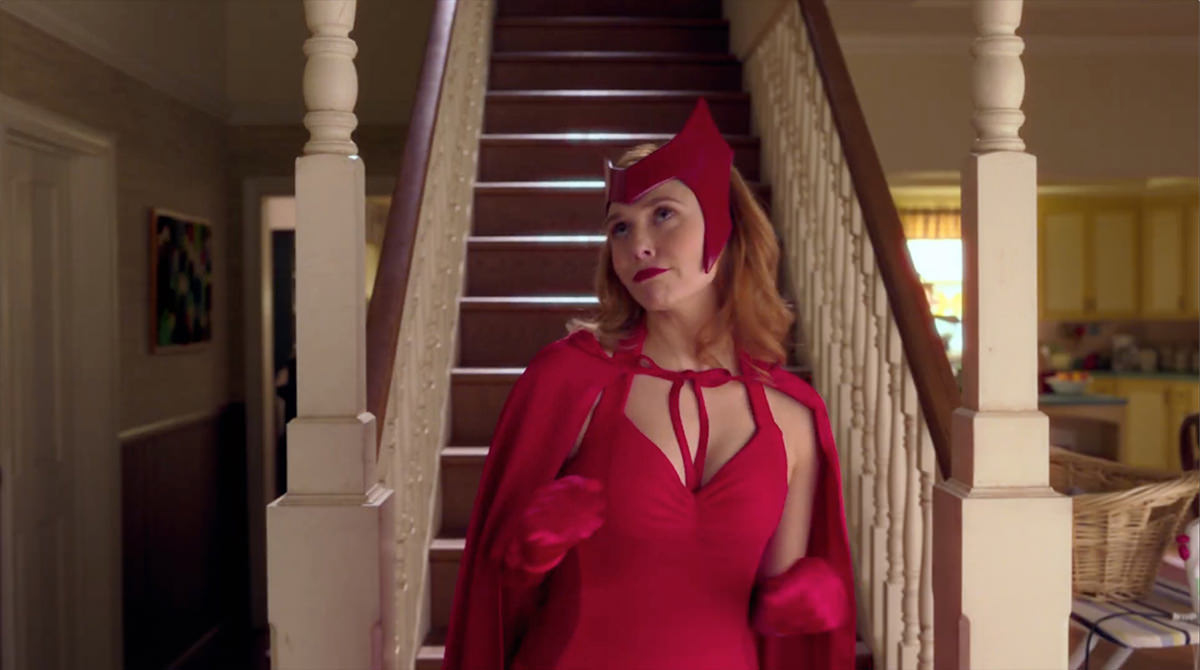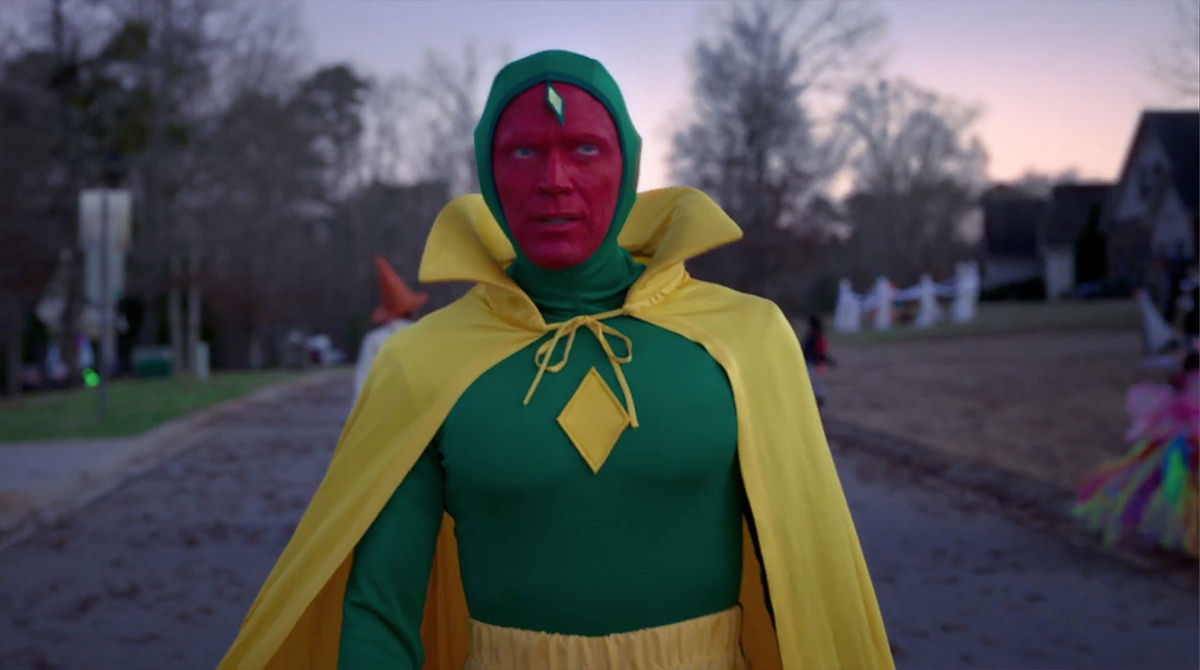 Second of all... Monica Rambeau, is that you?!?
Can't wait to see WandaVision later this year. Especially since Falcon and The Winter Soldier has been pushed back to next year. This pandemic blows.

• Emmys! Thrilled that Schitt's Creek and Watchmen did so incredibly well. They are some of my favorite television shows of all time, and having that be acknowledged is a bit surprising, if I'm being honest (Regina King OWNED that award!). All well-deserved! Also happy that Zendaya got some love for Euphoria, which was also well-deserved. A little upset that The Good Place was snubbed for their beautiful final episode... and I still don't get all the fawning over Succession, but you can't have everything.

• Cobb! Gutted to learn that Ron Cobb has died. I've been a fan of him and his work for decades. He's been a huge part of some of my favorite movies (including Alien, Raiders of the Lost Ark, Total Recall, The Abyss, Firefly and Back to the Future, to name a few)...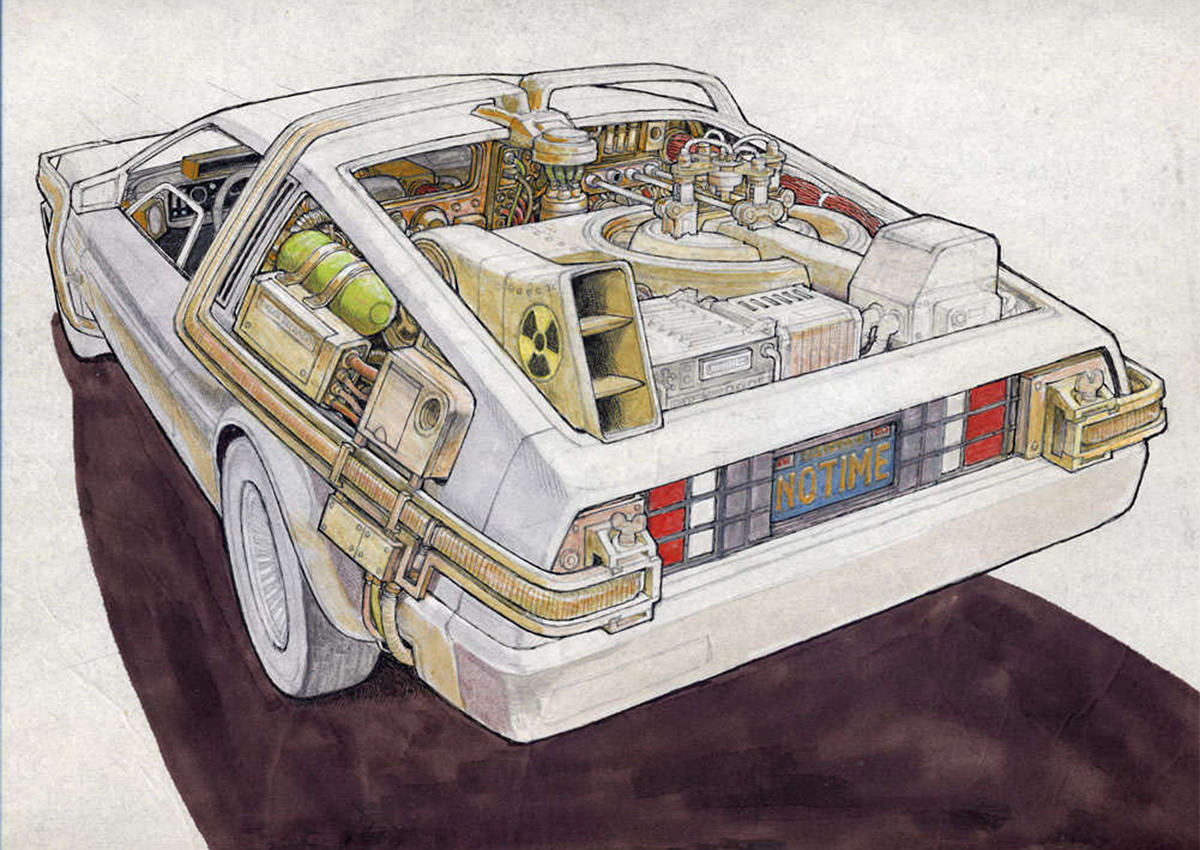 Rest in Peace, sir. You are leaving a legacy that few will ever eclipse.

• Ellen! I have always loved Ellen DeGeneres. Her standup is some of the best and funniest I've ever seen. I liked her talk show, but just couldn't watch any more because the constant audience screaming is annoying as fuck. But still... love Ellen. So when the allegations about abuse on her show started surfacing, I was understandably concerned. It seemd way, way out of left field. A part of me was... "Holy crap! Ellen is not allowed to ever get upset... lose her temper... be angry... be a human? Because I was sure that's what was happening. Ellen is focused on her show, some people expect her to be "on" 24/7, and when she's not or is like... being human... people are upset with her. Which is bullshit. But then so-called "stars" started speaking up and I thought "Well, maybe? But even then in the back of my head I'm going Though perhaps they feel that Ellen didn't treat them enough like a "star" and went looking for nasty things to say? In the end, I honestly don't know. But Ellen finally addressed it all, and I have to say that this is pretty much what I expected...
So... yeah. I'm happy that Ellen took the allegations seriously, fired those who let things get so bad, and is promising to do better. That's all we humans can really do. And maybe since the audience is now "virtual" they will tone down all the fucking screaming so I can watch the show again? Anything is possible.

• Fascism! Holy fucking SHIT! Is anybody giving a crap what's going on in this country? Anybody? We've got a president trying to scare people with outright lies so they vote for him after telling people that he didn't want to cause a panic with the pandemic so he lied to the American people about it? Are you fucking kidding me? I don't give a crap which political party you ascribe to, just look at this shit...
I honestly don't know what to say. If anybody should be outraged about this, it's Republicans. What's happening is diametrically opposed to what Conservatives are SUPPOSED to be about... yet the GOP seems to be doing fucking nothing except enabling the maniac in charge. It's like we're living Bizarro World. Especially when you consider that are alternative to all this is fucking Joe Biden? How fucked is this country? Oh well. At least with Biden we'll (hopefully) not have anti-science Nazi fascism actively working to destroy the country and screw its citizens. Assuming he can get elected... which is not the slam-dunk it should be, alas.

See you tomorrow for a non-bullet post. Or so I assume. Who knows what might happen before then? The world seems to be exploding daily.