The news has been anything but cheerful lately, but hang in there... because an all new Bullet Sunday starts... now...

• U-S-A! U-S-A-! U-S-A-! But before we get started... this video is two minutes long. I encourage you to take a hard look at every second of it. This is what happens when you call the coronavirus a "Democrat hoax" and don't take things seriously early on. And, for us here in the USA, we're not even at peak coronavirus yet because there are still states which are refusing to do anything because "We don't have many cases here." Well, yes, you dumb-fucks, the whole point is to KEEP IT THAT WAY...
Stay healthy everybody. You could end up breaking a hip or having a heart attack or chopping off a finger only to find that you can't be seen at a hospital because it's been overrun with coronavirus patients. You may consider yourself able to survive COVID-19... and that's great. But your actions could infect others who end up taking up hospital space you might need for other emergencies. It's in everybody's self interest to keep hospitals from piling up. Let's all pray it's not too late already.

• Trump Is Risen! Thank heavens that President Trump actually listened to people who know shit and reevaluated his plan to cancel quarantine by Easter. But before that happened, there was this, and if you close your eyes...
And if you think this parody is an exaggeration, Cheeto Jesus has been Tweeting about how big the ratings are for his Coronavirus Press Briefings, despite the fact that more and more people are dying due to the snowball effect of his initial inaction. Holy shit what a narcissistic asshole. And he just keeps getting so much worse every damn day.

• Warz! If you don't know who Max Brooks is, you really should. His book World War Z is sublime apocalyptic zombie-fiction which reads so realistically because his research into pandemics was brutally extensive. He's so well-studied and important to the field of disaster preparedness that he has lectured at the U.S. Navy War College, for heaven's sake. Which is why his viewpoint on current events is worth noting: 'All Of This Panic Could Have Been Prevented': Author Max Brooks On COVID-19. This is some scary shit, and goes to show just how buffoonish the Trump Administration's handling of a crisis of this magnitude has really screwed us.

• ACCESS! Just in case you aren't watching Star Trek: Picard... and you absolutely should be... here's your chance to do so for free. I did not like Star Trek: Next Generation that much, but am loving Picard. I loved Star Trek: Discovery even more (especially the first season), and this freebie unlocks all of CBS All Access, so you can take a look at that one as well!

• Live! There was a meme running through Facebook where you are asked if you can name a band you've seen live for every letter of the alphabet and one that starts with a number. I did pretty good...
# - (The) 1975
A - a-ha
B - B-52's
C - Cheap Trick
D - Depeche Mode
E - Erasure
F - Foster the People
G - Green River
H - Heart
I - Idol, Billy
J - James, Etta
K - Ke$ha
L - (The) Local Strangers
M - Matt & Kim
N - Nirvana
O - Orchestral Manoeuvres in the Dark
P - Pet Shop Boys
Q - Queens of the Stone Age
R - Rogers, Nile (and Chic)
S - (The) Shore
T - Thompson Twins
U - Ure, Midge
V - (The) Vapors
W - Wrabel
X -
Y - Yanni
Z - ZZ Top
Many of these letters could have had multiple answers. I'm fairly certain I saw at least one band with a name starting with "X"... especially some of those indy bands that were playing during the whole "grunge" movement in Seattle when I was hitting the clubs... I just can't think of any.

• Museum Project! People are getting way creative in finding ways to spend their quarantine time. One of my absolute favorites are those who are recreating famous paintings. Some of them are absolute gold, and there's a terrific Instagram feed where they showcase some of the best ones...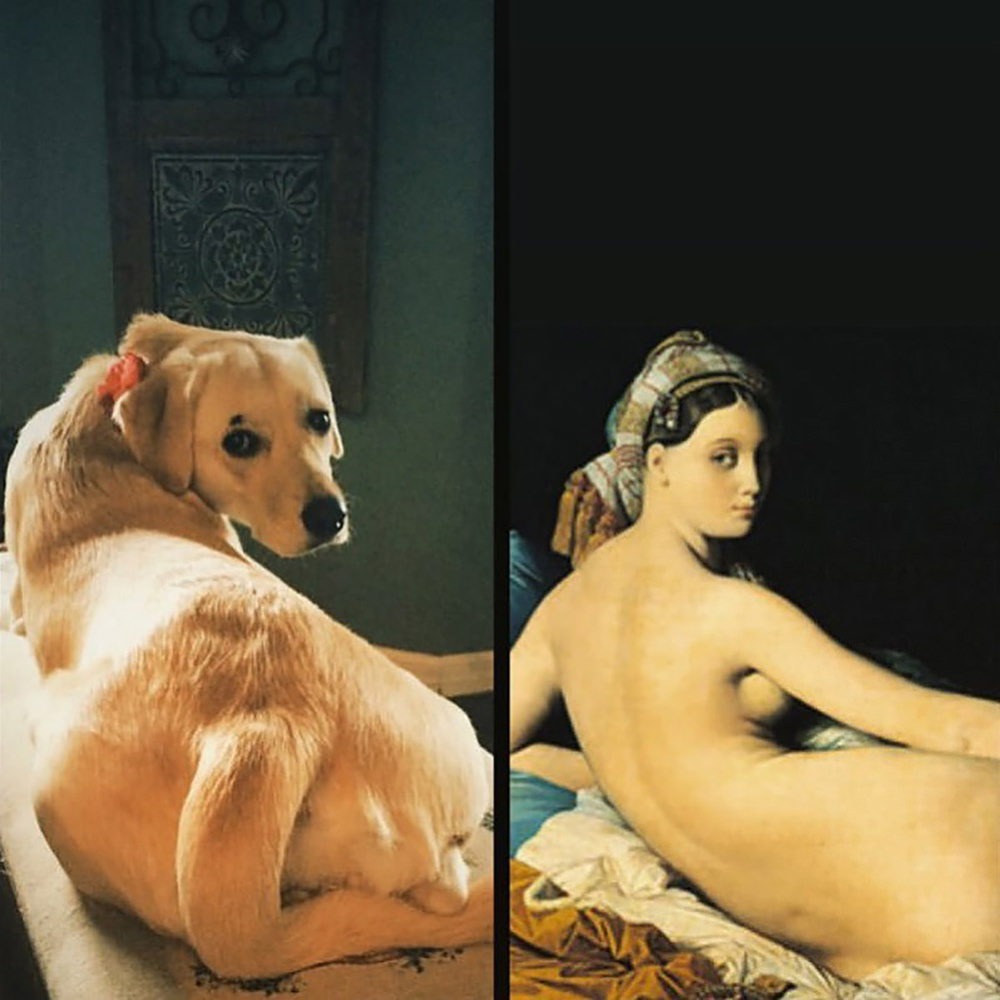 A lot of creative use of toilet paper in that Insty-feed!
And there have also been some professional reimaginings that are absolutely sublime. My favorites by a wide margin are those that popped up by Dutch photographer Jenny Boot. Here is Pearl inspired by Vermeer's Girl with a Pearl Earring (housed at Museum Mauritshuis in The Hague)...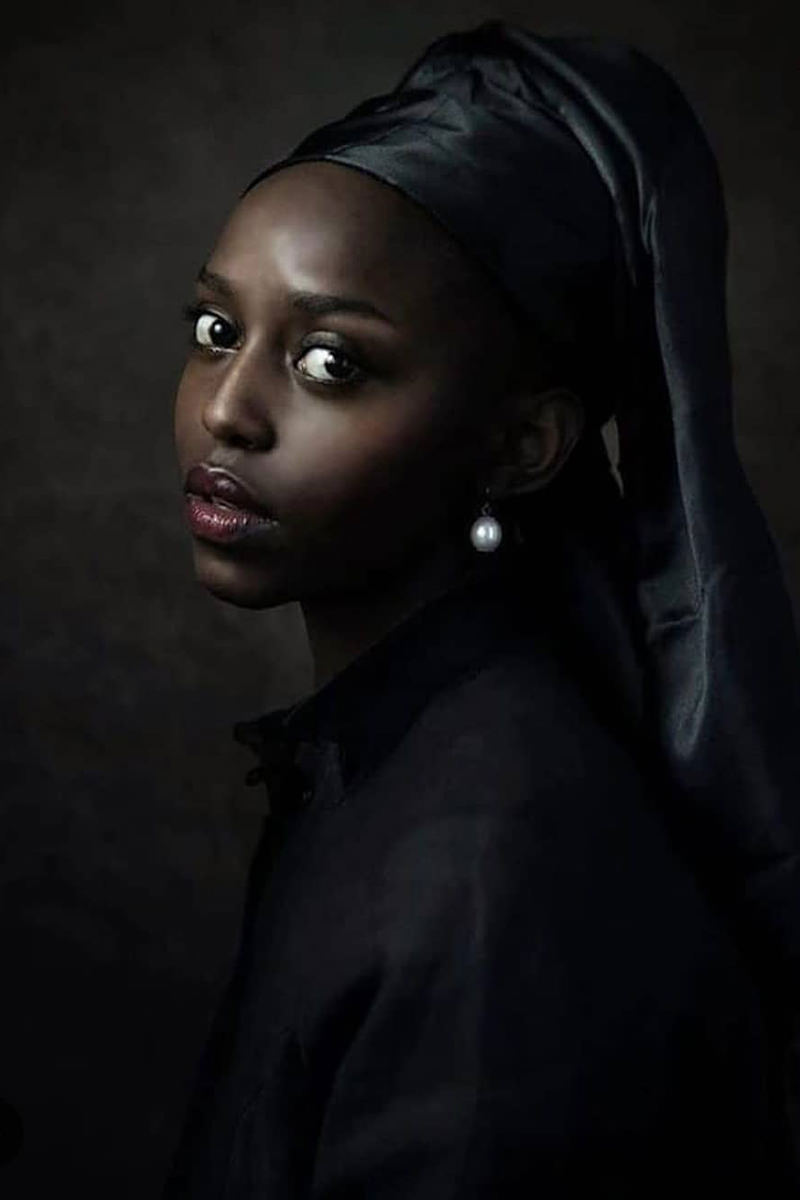 ©2019 Jenny Boot Photography
The original Vermeer...

© Museum Mauritshuis
Here is de Kus, inspired by Vermeer's The Kiss (housed at Museum Belvedere in Vienna, which I was lucky enough to see in person)...

©2019 Jenny Boot Photography
The original Klimt...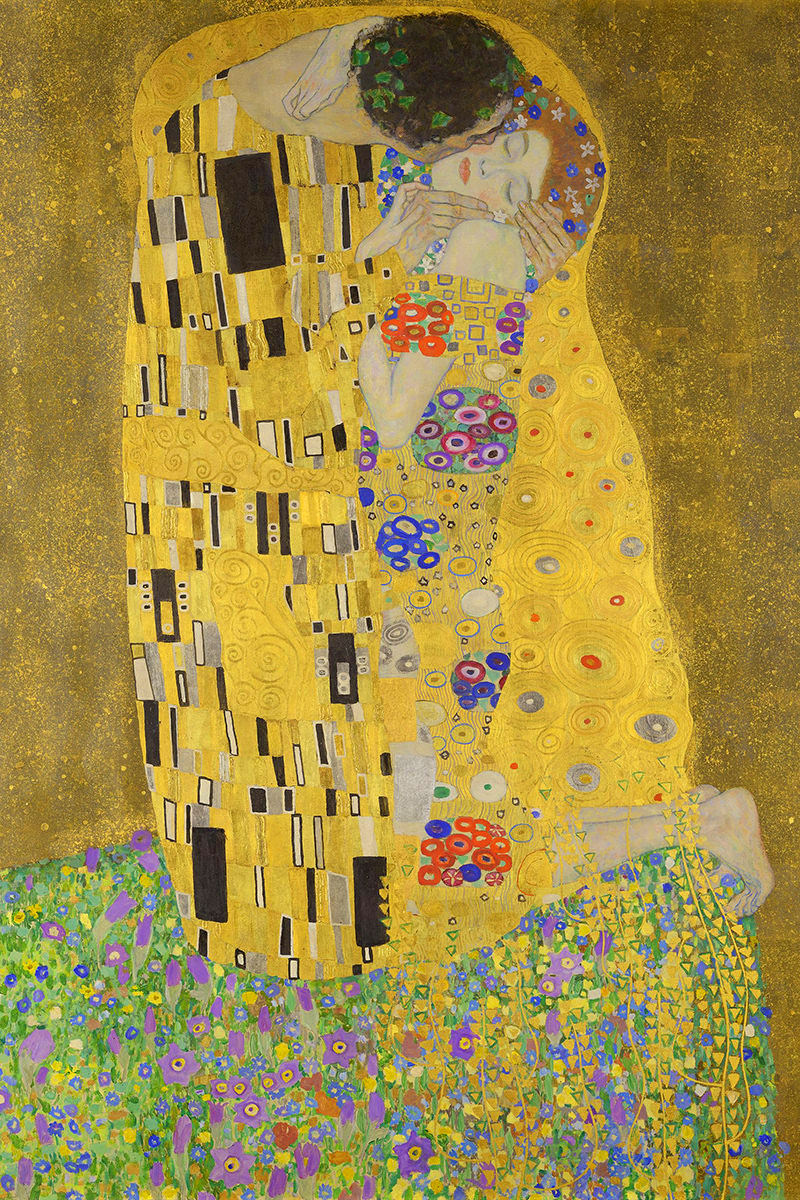 © Museum Belvedere
And here is Davinci's Cat inspired by Lady with an Ermine (housed at Muzeum Czartoryski in Krakow)...

©2019 Jenny Boot Photography
The original Da Vinci...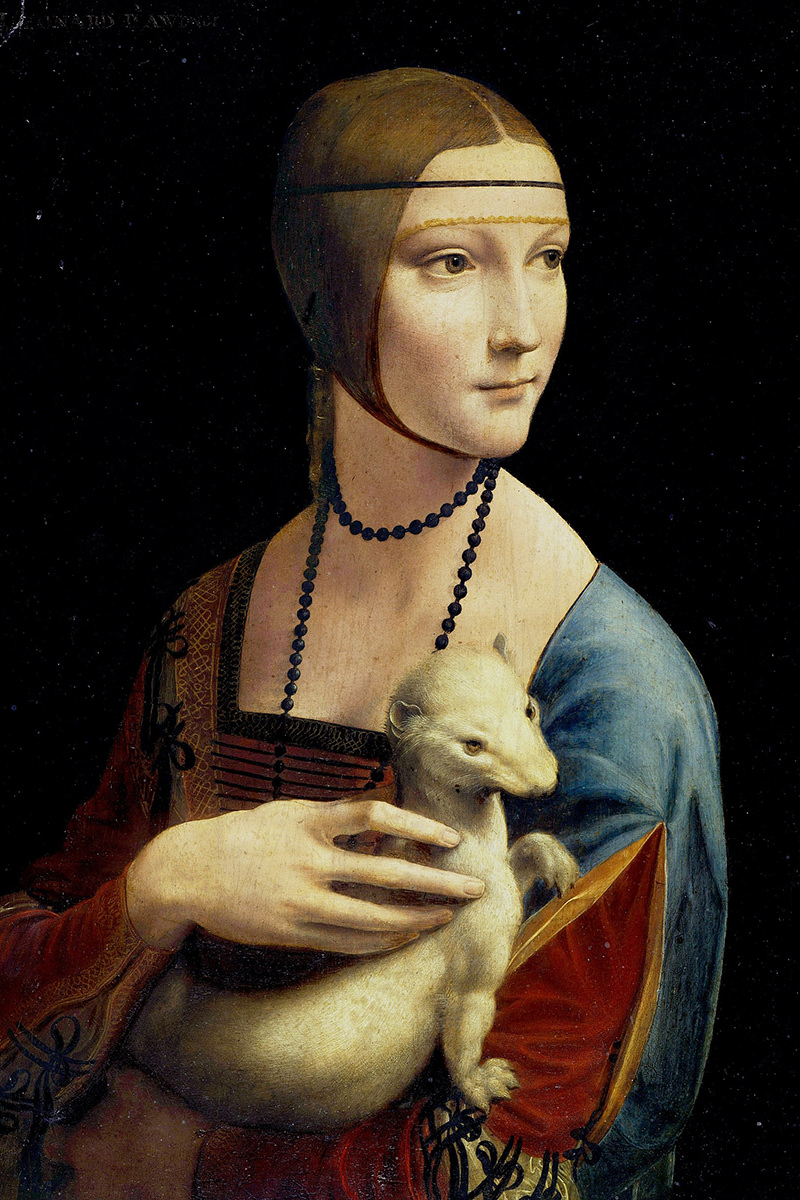 © Muzeum Czartoryski
For more of her insanely gorgeous Jenny Boot photography, you can visit their Instagram and website.

• Disneyland-ish? It's not just fine art which is being recreated while people are in quarantine... people are recreating Disneyland and Walt Disney World rides at home! Some of them are just beyond cool...
I guess if you can't visit in person, this is the next best thing? Kudos to those who are using their alone-time to be so creative!

And now we resume our self-imposed exile.

As much as I wasn't a fan of Valentine's Day before, I am especially not a fan now.
I've been trying really, really hard to change my attitude about stuff that just doesn't matter (like Valentine's Day) but it's proving incredibly difficult. In a day and age where everything is shit that's impossible to escape, even the little things can be completely overwhelming.
In the State of The Union address a week ago, Cheeto Jesus said "I am thrilled to report to you tonight that our economy is the best it has ever been."... then a couple days ago he cut Federal employee raises that were scheduled because of "serious economic conditions." So which the fuck is it? Do we have the best economy that the entire universe has ever known... or is it in the toilet? Like most things in life, both statements are probably true. For billionaires and mega-millionaires, the economy is the best it's been in decades. For everybody else, it's not so great. Partly because of rising costs. Partly because we keep losing things that our taxes have traditionally paid for. Take, for example, libraries.
The presidents current crusade includes cutting funding for libraries. The only way some people can afford to read books is to borrow them from the library. The only way some people can afford to watch movies is to borrow them from the library. The only way some people can afford to get the news from newspapers and magazines is to borrow them from the library. The only way some people can have access to the internet or a computer is to use them at the library. BUT POOR PEOPLE DON'T MATTER, SO CUTTING THEIR ACCESS TO EDUCATION, ENTERTAINMENT, AND A WAY TO COMMUNICATE, FIND A JOB, OR JUST FUCKING EXIST IS NO BIG DEAL WHEN BILLIONAIRES NEED TAX CUTS TO PAY FOR THEIR GOLD-PLATED TOILETS, RIGHT?!?
And then there's the little things. Like the desire to live free from deadly diseases. As you may have heard, the Coronavirus is a big deal. Currently in China, but it could end up wrecking havoc here very easily. Then there's the looming threat of old diseases coming back, which scientists warn could be unleashed from thawing permafrost. And yet President Trump is wanting to slash funding to the Center for Disease Control. It's madness.
But we've got billions to transfer to the ineffective and idiotic "Wall" President Trump is hellbent on constructing. Hope it can stop diseases from getting through.
But anyway... Happy Valentine's Day...
For past year's Blogography Valentine cards, click here!