Posted on January 16th, 2018

Between the weather and my work schedule there's nothing much else going on in my life.
Except for the cats, of course...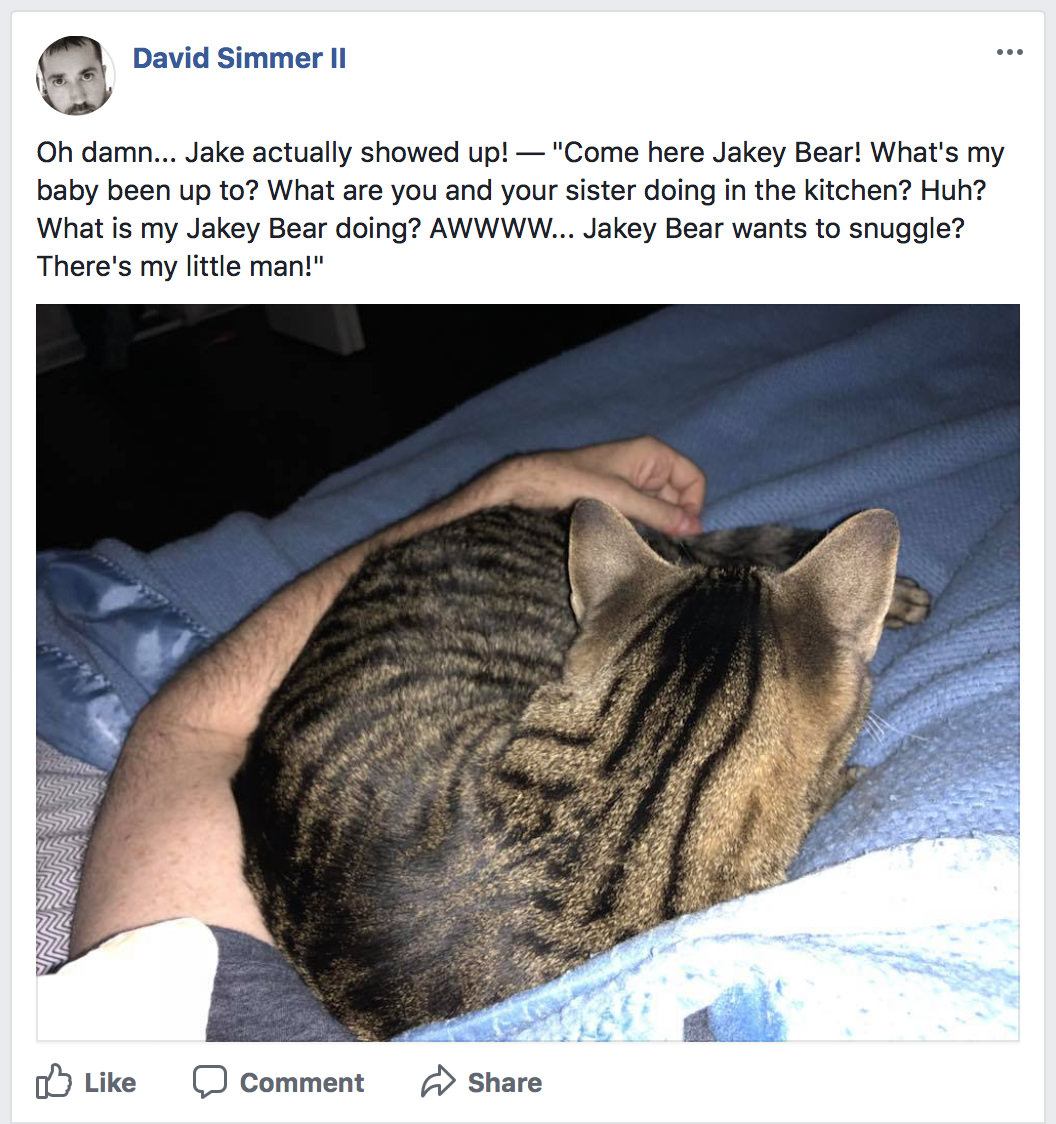 Turns out I didn't close the pots and pan cupboard, so Jake and Jenny were climbing all over in there. This is great, because I was dying to wash six loads of metal in the dishwasher, and now's my chance!
Posted on January 13th, 2018

When it comes to cats, I really did luck out. Jake and Jenny are healthy, well-behaved, loving, all-around wonderful pets and I honestly have no complaints. Yes, I wish they would let me pick them up... neither of them (especially Jenny) likes that at all... but it's such a small thing in the grand scheme of things that I don't dwell on it.
When it comes to smarts, they both seem like intelligent cats. Jake has pretty good puzzle-solving abilities and can use process of elimination to find stuff. I was afraid that Carl the RoboVac would choke on Mufasa, a toy lion I brought back from Africa for Spanky which Jake inherited, so I picked it up off the floor and tossed it on the couch. Later that day I checked in on the cats with the security cameras and saw him hunting around the house looking for something. Eventually he found what he was looking for... which was Mufasa...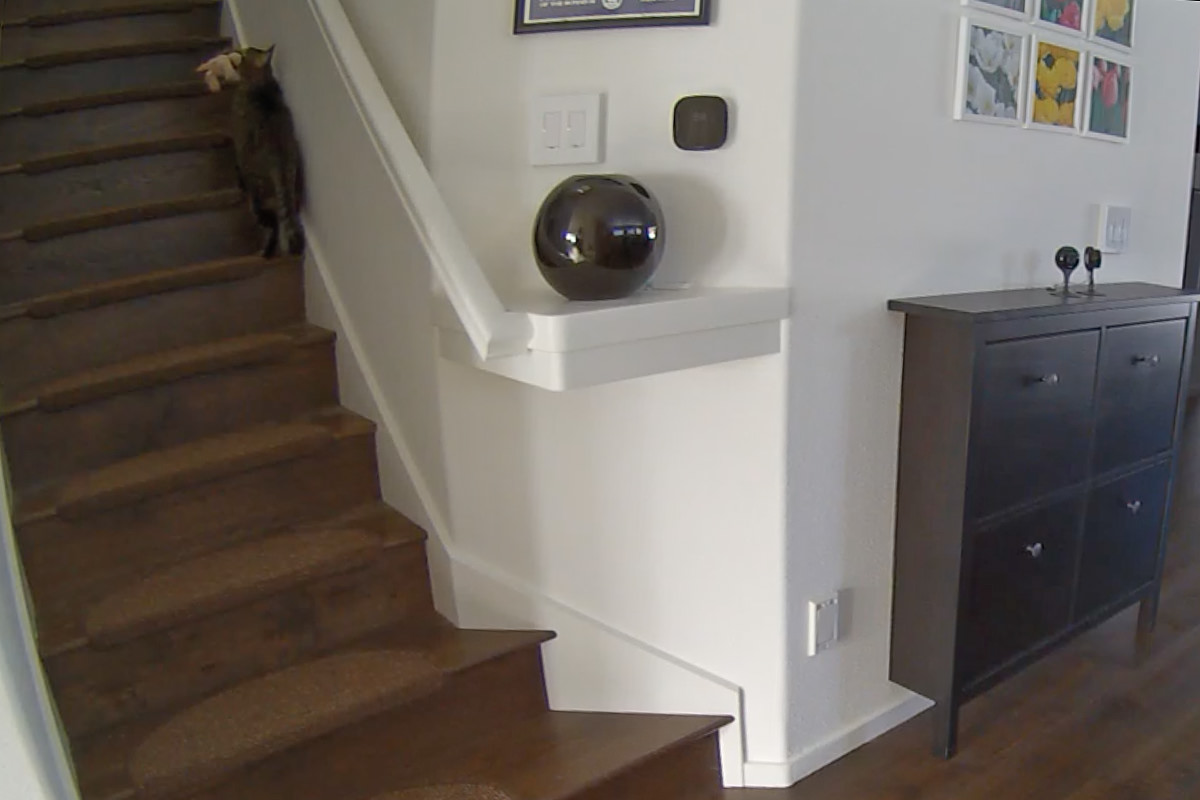 Once he found it, Jake took Mufasa upstairs, assumably to hide it from me so I wouldn't hide it from him. Pretty smart.
And then there's Jenny.
As far as intelligence goes, Jenny operates on an entirely different level. Not just from Jake, but from most cats I've ever seen. She's super smart. When her brother found her secret sleeping spot in the room I use for comic book storage, she went and found another spot to get away from him. Now she sleeps in the guest room closet. To get in, she has to separate the doors by pulling the door out. Something Jake hasn't figured out how to do, and it drives him absolutely nuts.
She's also incredibly devious and crafty.
One morning as I was working in bed, I realized I hadn't seen my cats in a while. Using the security cameras, I found Jake out in the catio pawing at the door trying to get back inside. I couldn't figure out what his problem was, so I went downstairs to see if the door was broke. It wasn't. Jenny had pushed the scratcher lounge in front of the door, then sat on it so he couldn't push through...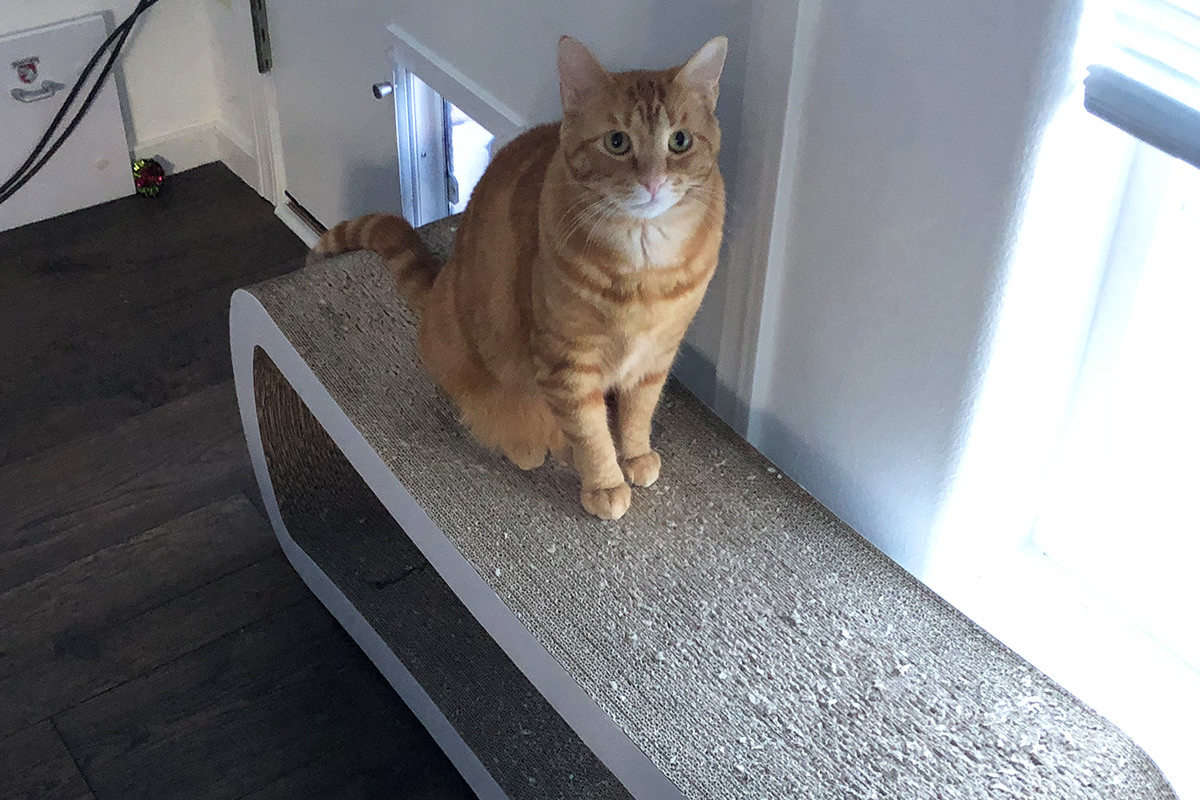 I can only guess this was revenge from when she was asleep on the scratcher lounge and Jake kicked her off of it...

She was not happy about it, and was staring daggers at her brother...

Jake is a bigger cat that Jenny and uses his size to get what he wants. Whether it's the scratcher lounge, the top spot of the cat tree, or whatever. There's times that Jenny is having none of it though. Like the other night when she was chewing on her catnip-infused paper bag and Jake decided he wanted it. She plopped down on it and refused to let him near...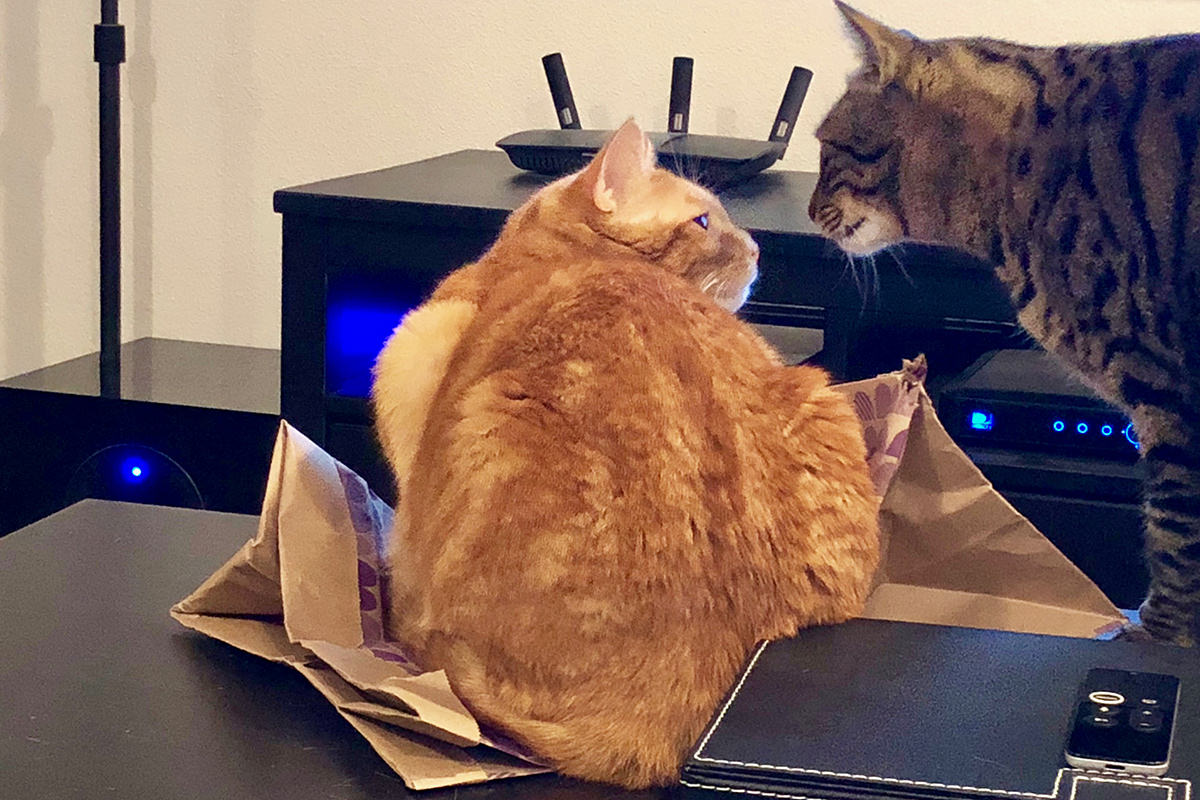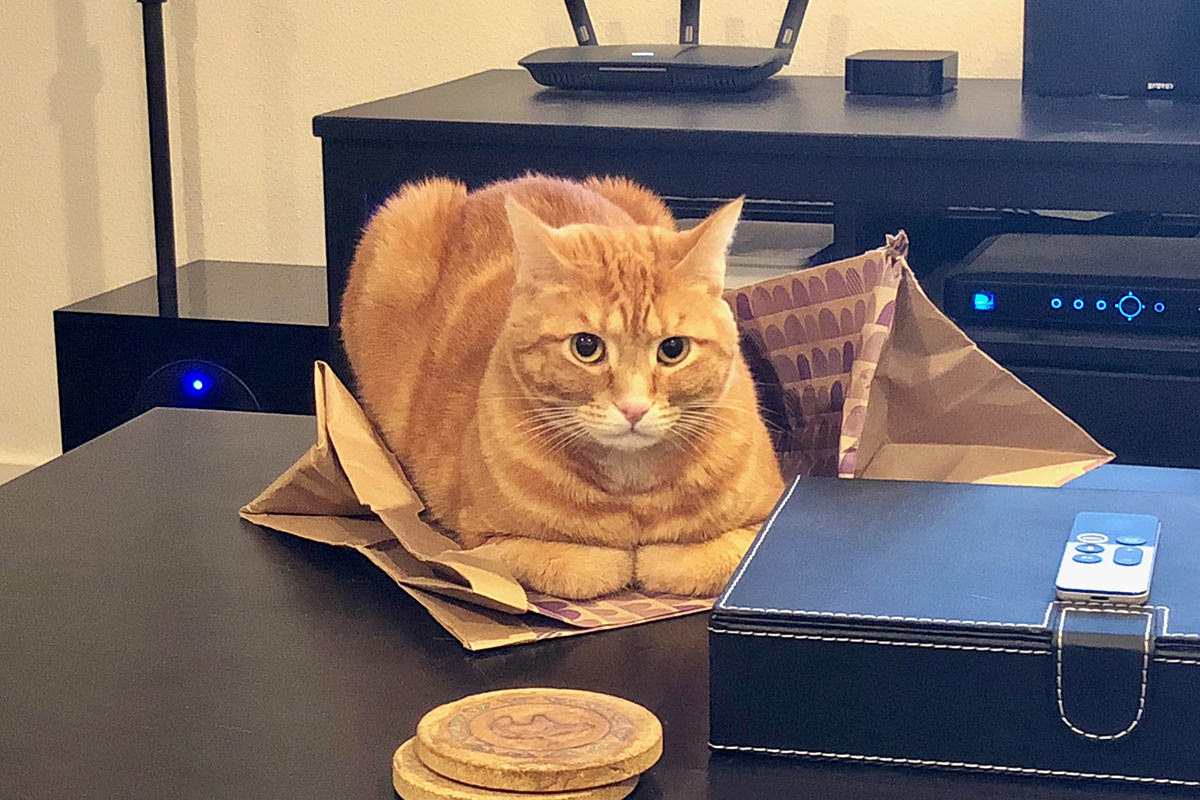 Once he left, she went back to chewing on the thing. Though I have no idea why. Apparently it doesn't taste very good...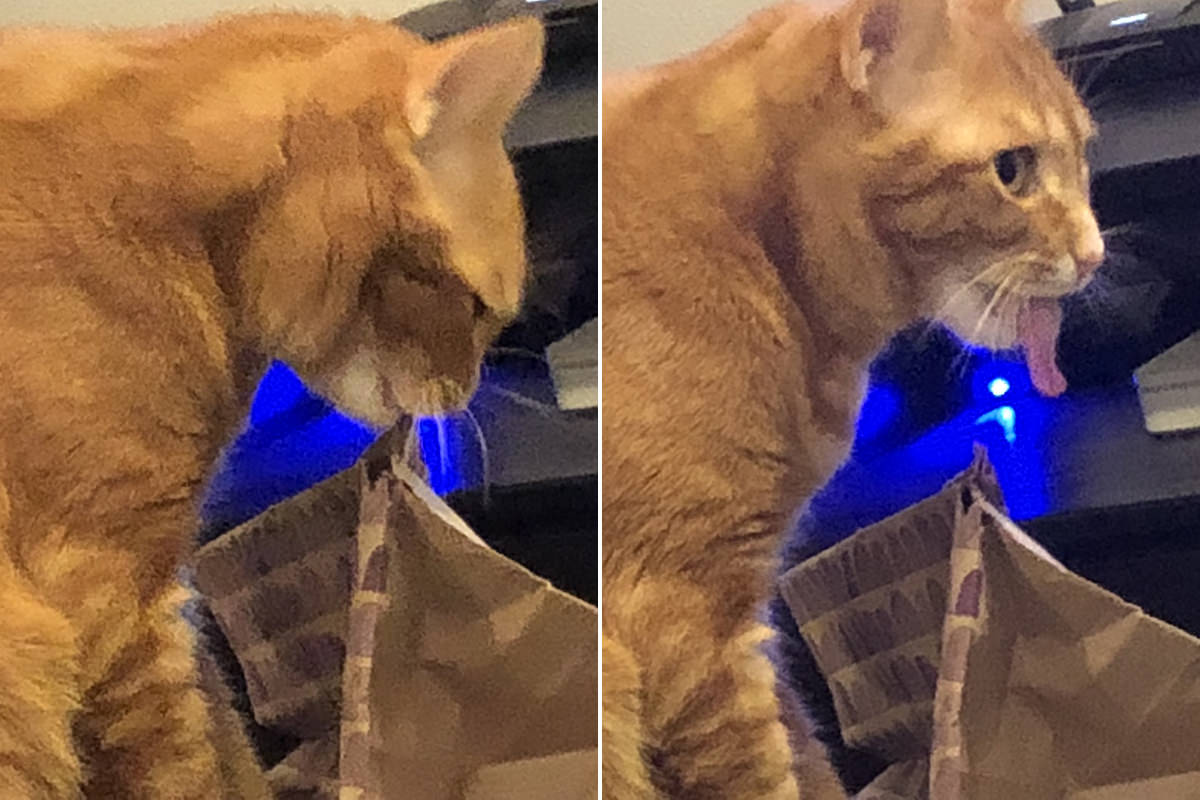 If there's one thing Jenny loves, it's ambushing her brother when he least expects it. Usually she does this by running up and smacking him in the face while he's pooping. But sometimes she gets deviously crafty. Like dragging her paper bag in front of the cat door so she can hide behind it and jump on Jake when he comes through...

Like I said... next-level smart. And clever and devious.
I really lucked out.
Posted on January 8th, 2018

Jake needs to lose four pounds.
Which is not easy because he will eat every bit of food that I put out as soon as he can get it. Jenny prefers to graze over time, which means the minute she steps away Jake will pounce on her food immediately.
I've gotten a little more proactive in taking food away and putting out smaller and smaller amounts that I can ration so Jake isn't devouring food meant for Jenny.
Jake is not taking his diet well.
Tonight I caught him eating from a bag of dry food I was foolish enough to leave on the kitchen counter. He knows exactly what it is... and apparently knows how to open a sealable bag as well...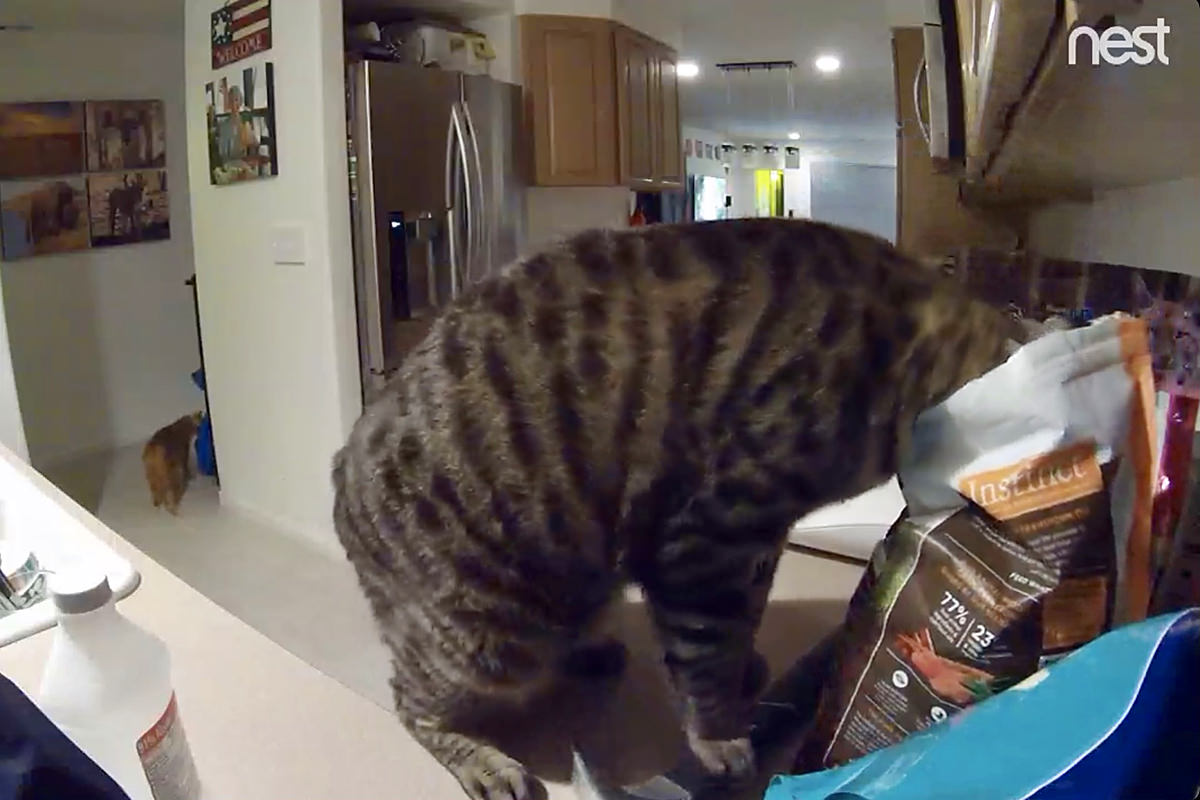 I yelled for him to get down, which he did.
Not five minutes later, Jenny hopped on the counter to see if she could get away with snagging a bite or two...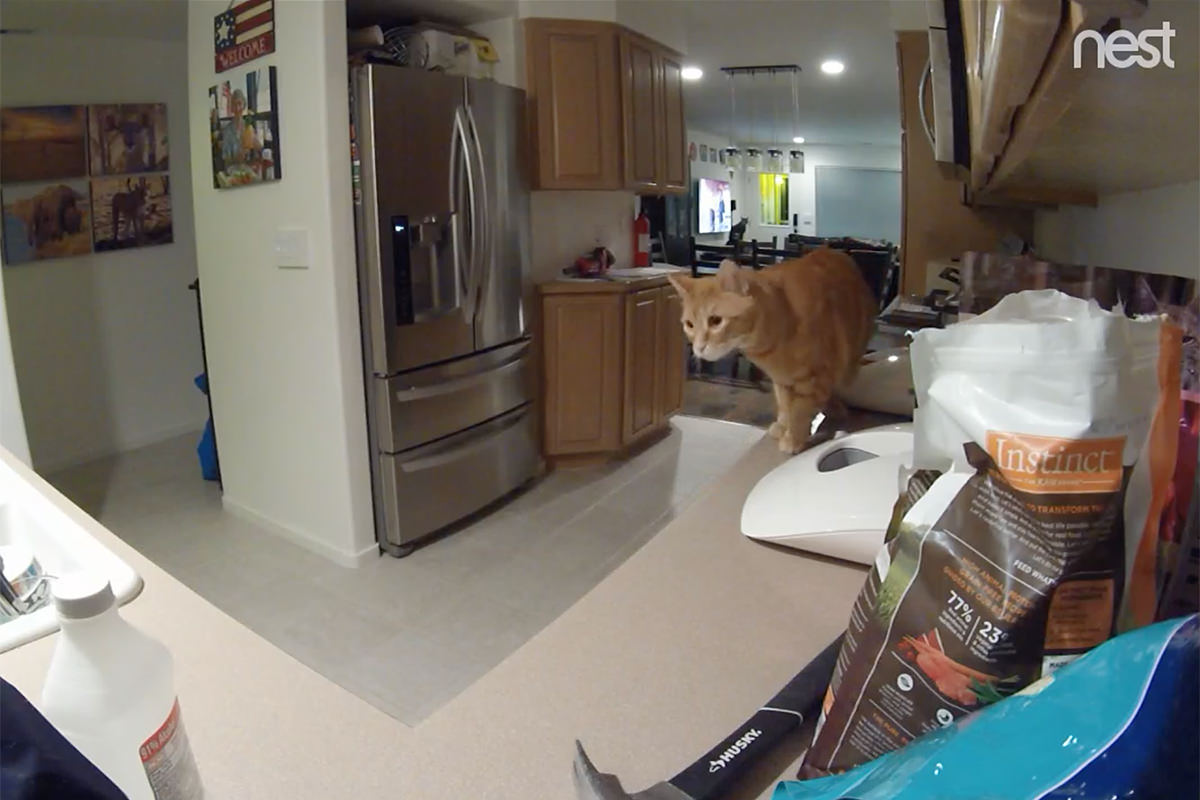 I yelled at her before she could manage it, and she won't look at me now. Even once I called her to come up to bed, she refuses to look me in the eye. Which means I've been getting snubbed and side-eyed all night...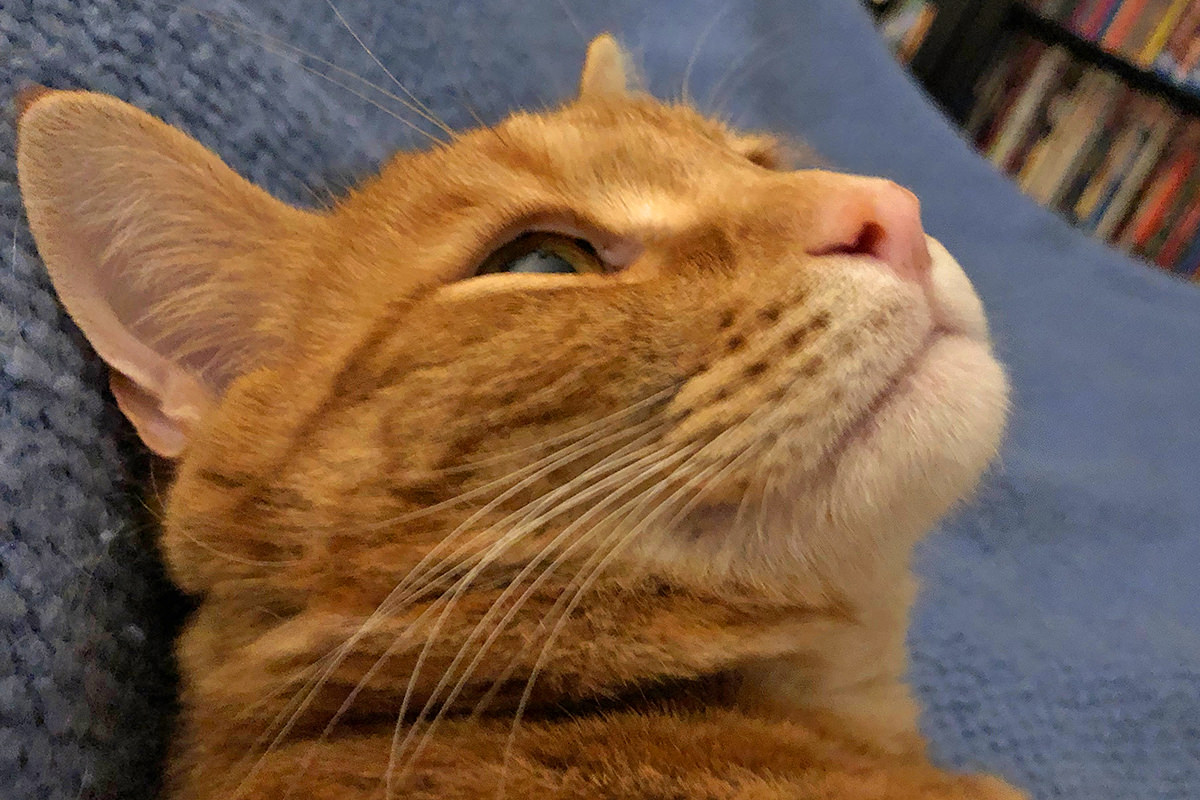 Hell hath no fury like a woman scorned.
If I am killed in my sleep, check for claw marks.

UPDATE: I've been asked how much food they get. Jake and Jenny get three tablespoons of dry food and a tablespoon of wet food twice a day (each). Jenny doesn't know what to do about wet food. She ate it as a kitten, but now she just licks it. Jake will then walk over and polish off her gravy-free wet food before tackling his dry food. So, essentially, Jenny is eating less than a half cup a day while Jake is eating over half cup a day, when it really should be reversed...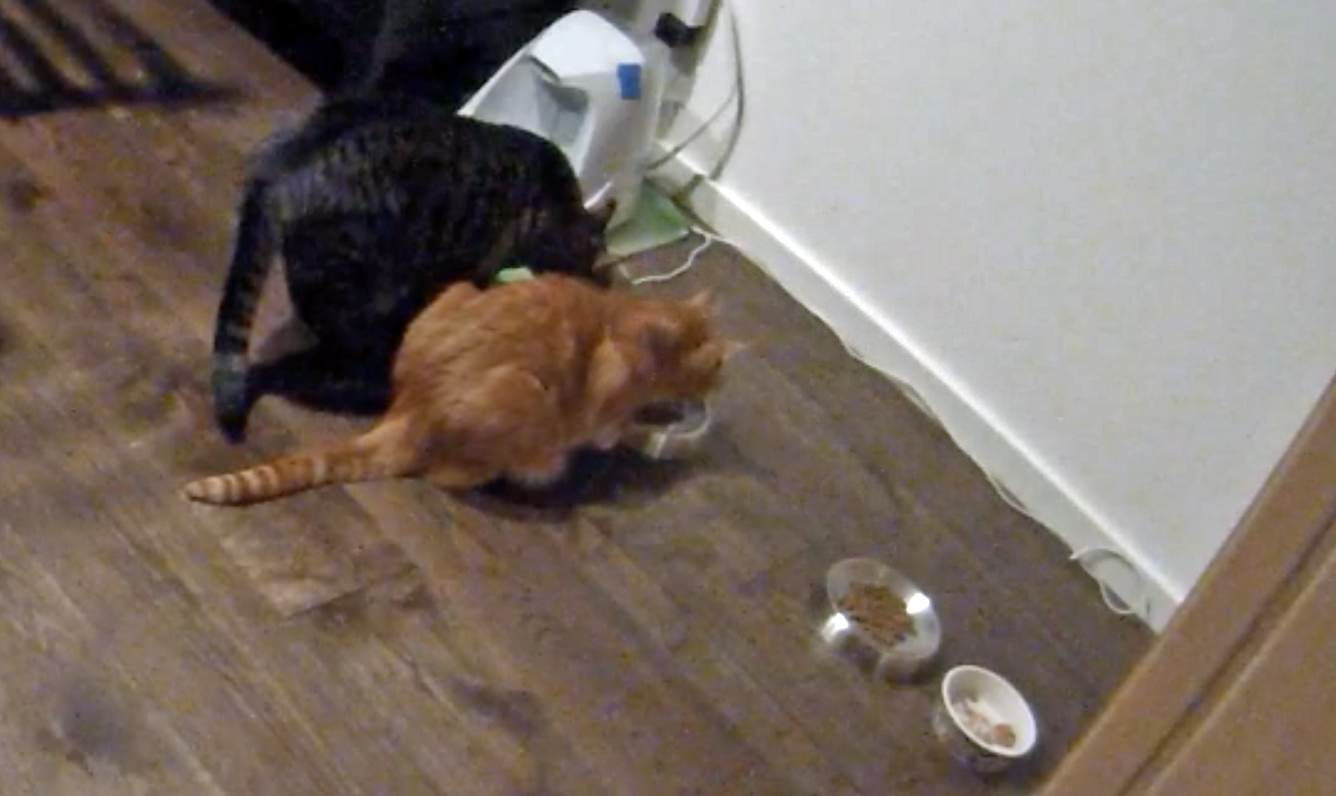 I bought some expensive stainless steel bowls that spread the food out while keeping it centered so that they avoid "whisker fatigue"... but my cats don't seem to care, so I still use bowls for their wet food. As they wear out (or break) I've been replacing them with shallower bowls in the hopes that the cats find them easier to eat from.
Posted on January 6th, 2018

While I was on vacation, I could have lowered the heat to save money. I absolutely did not. My cats were still home, and they were accustomed to the temperature as it was set. $26 was a small price to pay... and a drop in the bucket compared to how much my vacation cost.
Now that I'm home?
Jake and Jenny spend half the day (and night) wandering in and out of the catio when the temperatures are freezing.
Jake likes to then run back in the house and hop on me in order to get his feet warmed up. And then promptly fall asleep...
Jenny prefers the electric blanket on my bed. Few things make her happier than rolling around on the luxurious warmth from her favorite spot...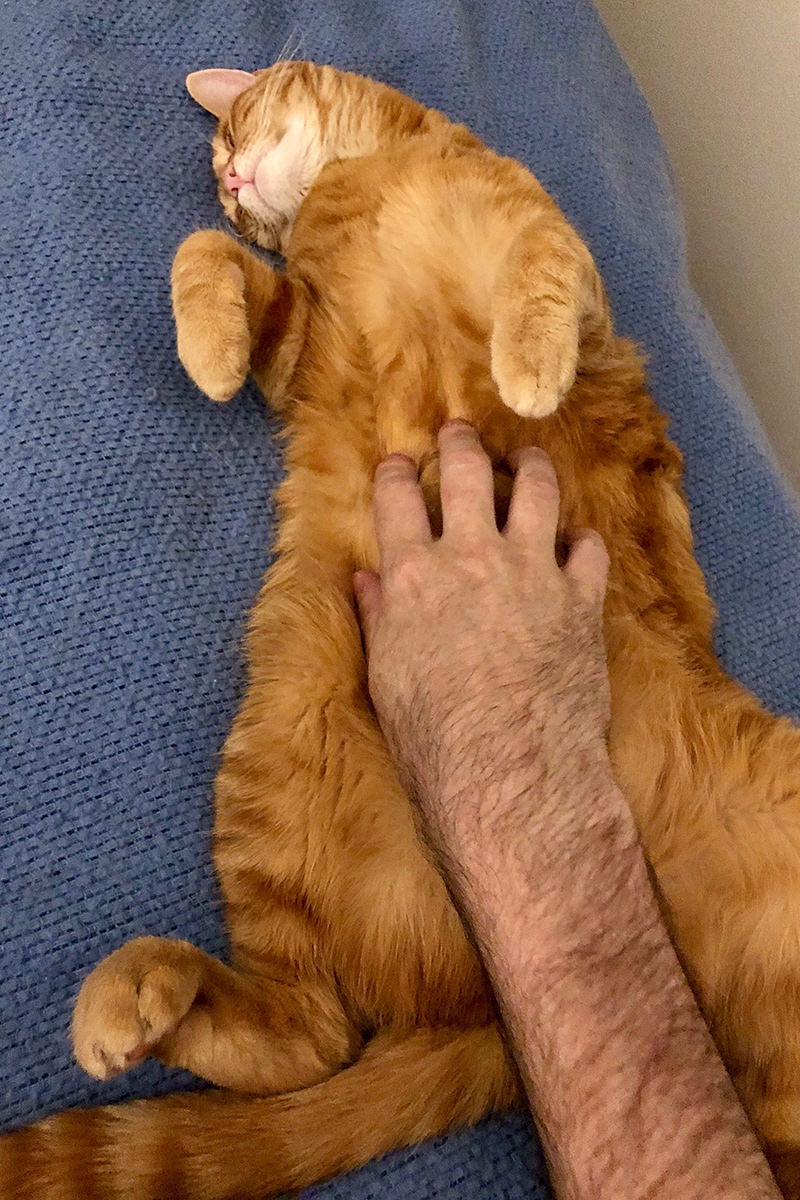 Such a cute kitty...

Speaking of "cute"... earlier this week I compiled the nicknames I call my cats...
Nicknames for Jake: Jakey Bear
Pooh Bear
Poo Head
Pookey Bear
Fuzzy Butt
Chunky Butt
Handsome
Nicknames for Jenny: Jenny Bean
Baby Girl
Pretty Girl
Sweetie Girl
Sweetheart
MEOWSTRESS OF DESTRUCTION!

And... no more cat cuteness for you.
Posted on January 3rd, 2018

Jenny came in and woke me up a little after 4am this morning. This is unusual because my cats rarely bother me while I am sleeping. I petted her on the head, she walked to the door and meowed, then ran downstairs. I rolled over and tried to get back to sleep.
Five minutes later she was back meowing again.
Thinking this is like Lassie trying to tell people that Timmy has fallen down a well, this time I follow her downstairs to find out what the problem is. Was Jake into something he shouldn't be? Is there another bird in the house? She leads me to the Litter-Robot and meows again. Turns out the Litter-Robot is stuck, Jake took a big dump in it, and the litter level is very low. So I replenish the litter, reset the Litter-Robot, then watch as Jenny waits for it to cycle so she has a clean spot to go to the bathroom.
Now... I wouldn't blame you for thinking I'm making this up. It sounds unreal, right?
Except this is Jenny we're talking about... and I have security camera footage that captures the whole thing.
This is my life now.

Here's Jake taking a dump in Litter Robot at 3:38am...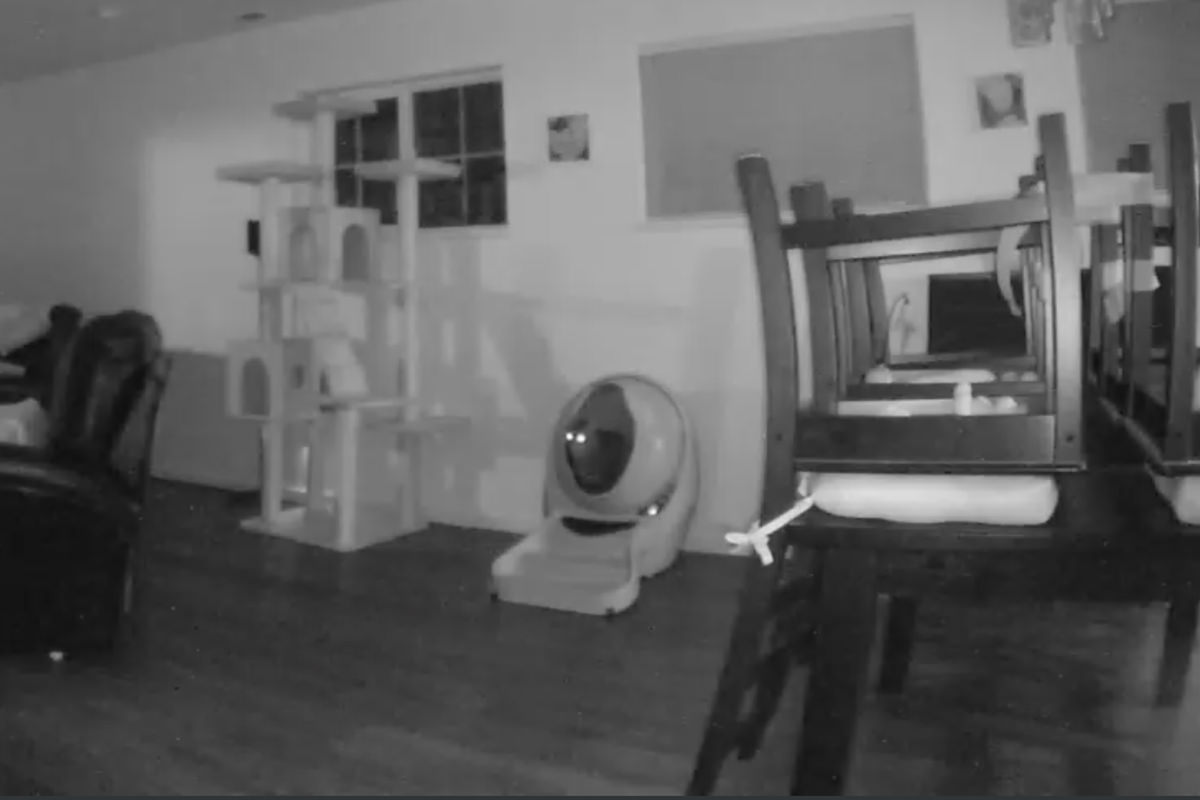 Here's Jenny going to us the Liter-Robot at 4:02am...

Here's Jenny deciding that she is not using a bathroom that smells like one of Jake's notorious dumps...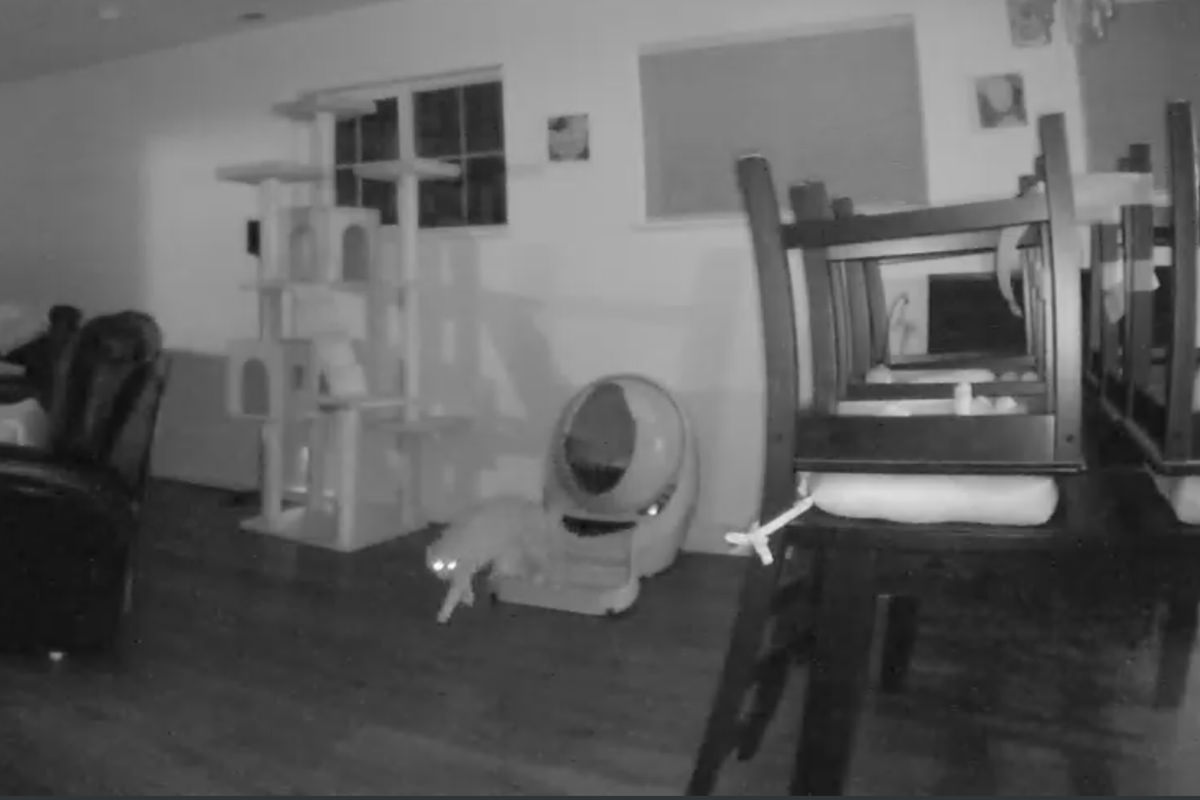 Here's Jenny coming up to get me...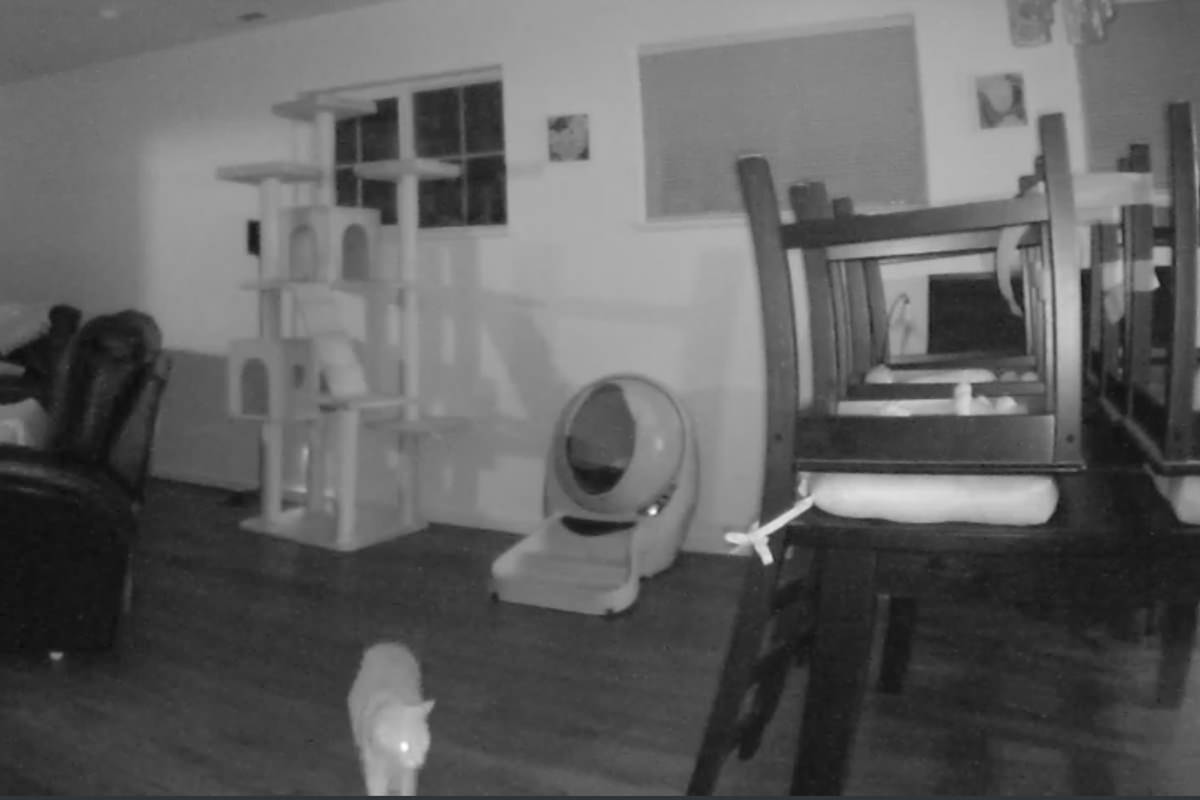 Remember that I ignored her the first time. But she persisted. Here's Jenny leading me to the Litter-Robot at 4:12am where, sure enough, I find it's stuck and there's not enough litter in it to cover Jake's poop...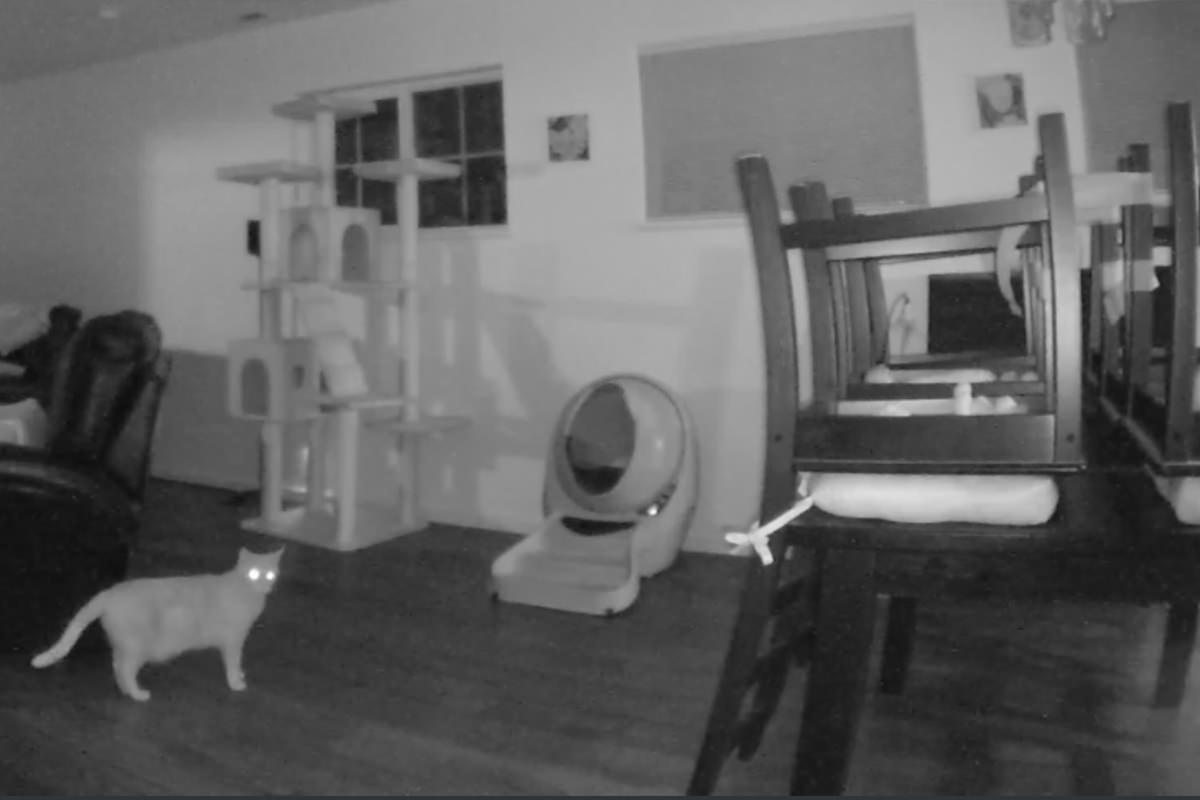 Here's me refilling the Litter-Robot with fresh kitty litter so I can reset it...

Here's Jenny waiting for the Litter-Robot to cycle so she has a clean place to do her business...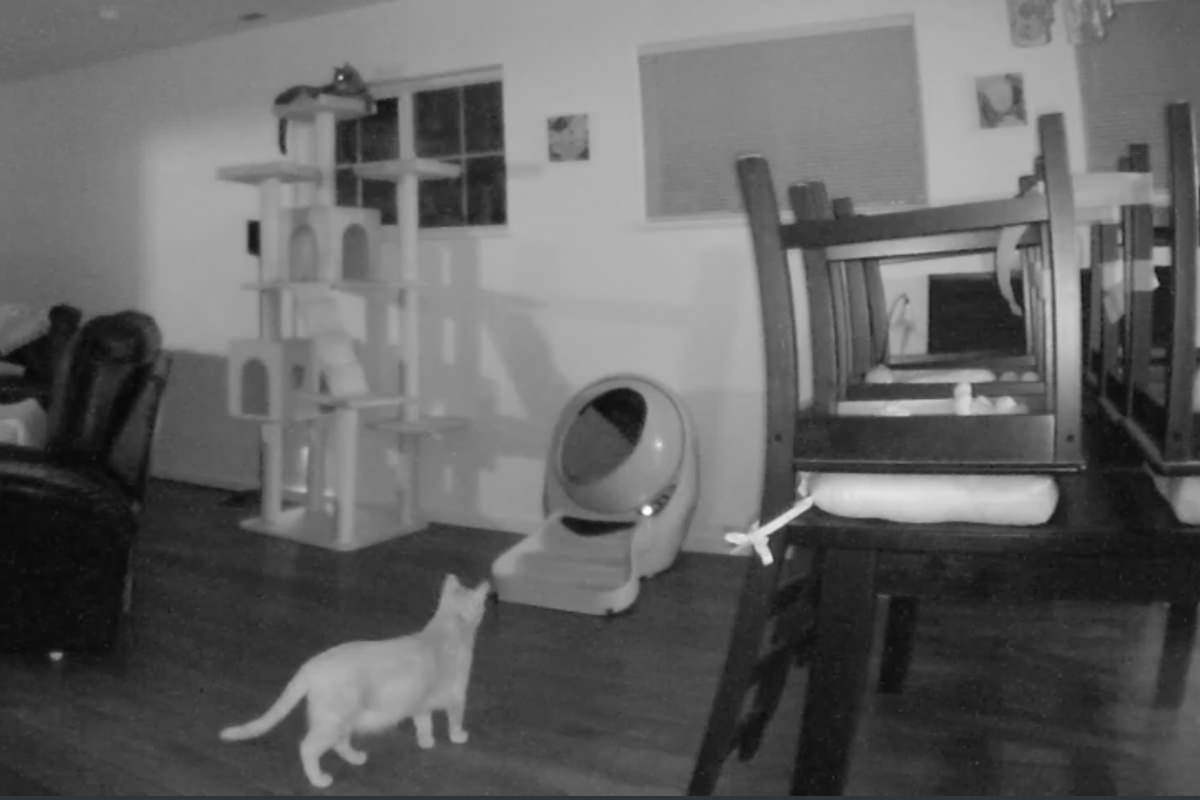 And here's Jenny finally having a clean place to go to the bathroom like she wanted all along... while Jake watches her...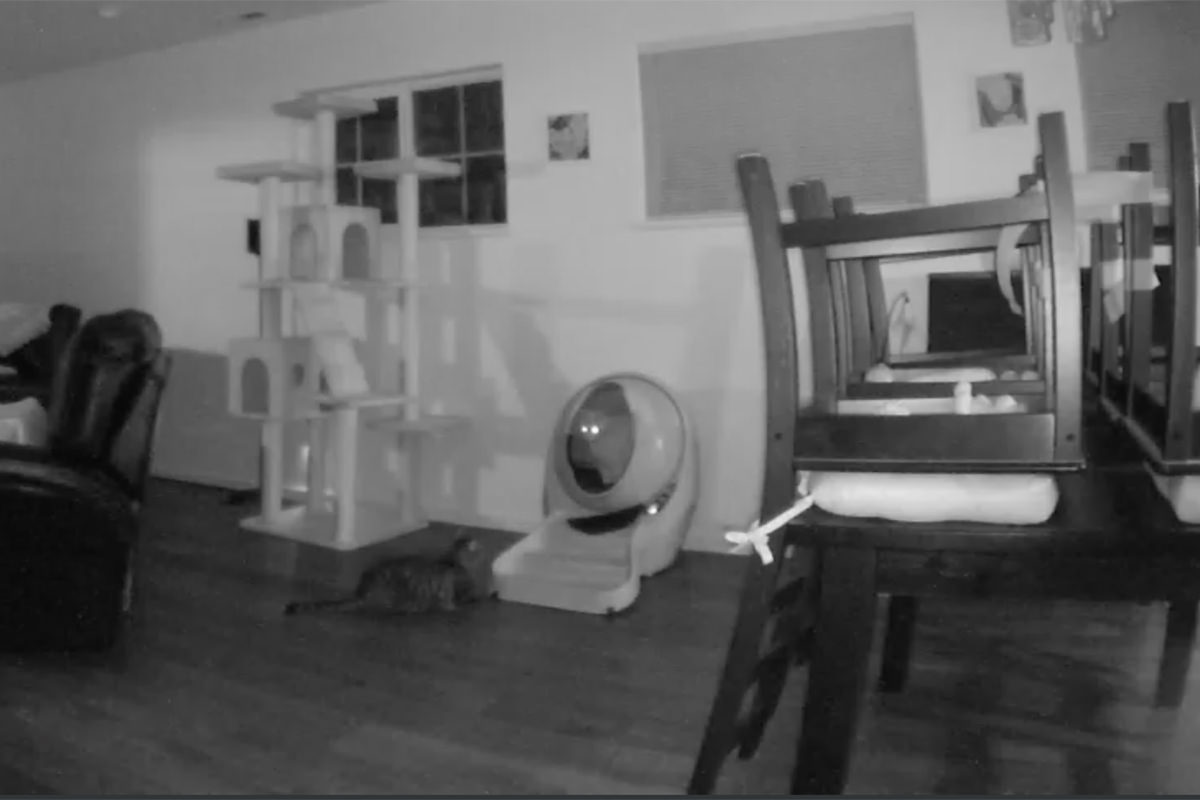 Nobody warned me about stuff like this before I got cats.
Remember, I was a dog person before I got cats.
Posted on December 31st, 2017

For those who only read one of my posts each year... or anybody wanting a recap of the past year here at Blogography... this post is for you! As customary, I've jettisoned loads of the usual junk so this entry is "mostly crap" instead of the "total crap" they usually are.
2017 was far from ideal. And yet... compared to the bucket of never-ending suck that was 2016, it was a vast improvement. So I can't really complain.
---
JANUARY
• Said goodbye to President Obama, a president that I never learned to truly appreciate until the total disaster that's now occupying The White House moved in...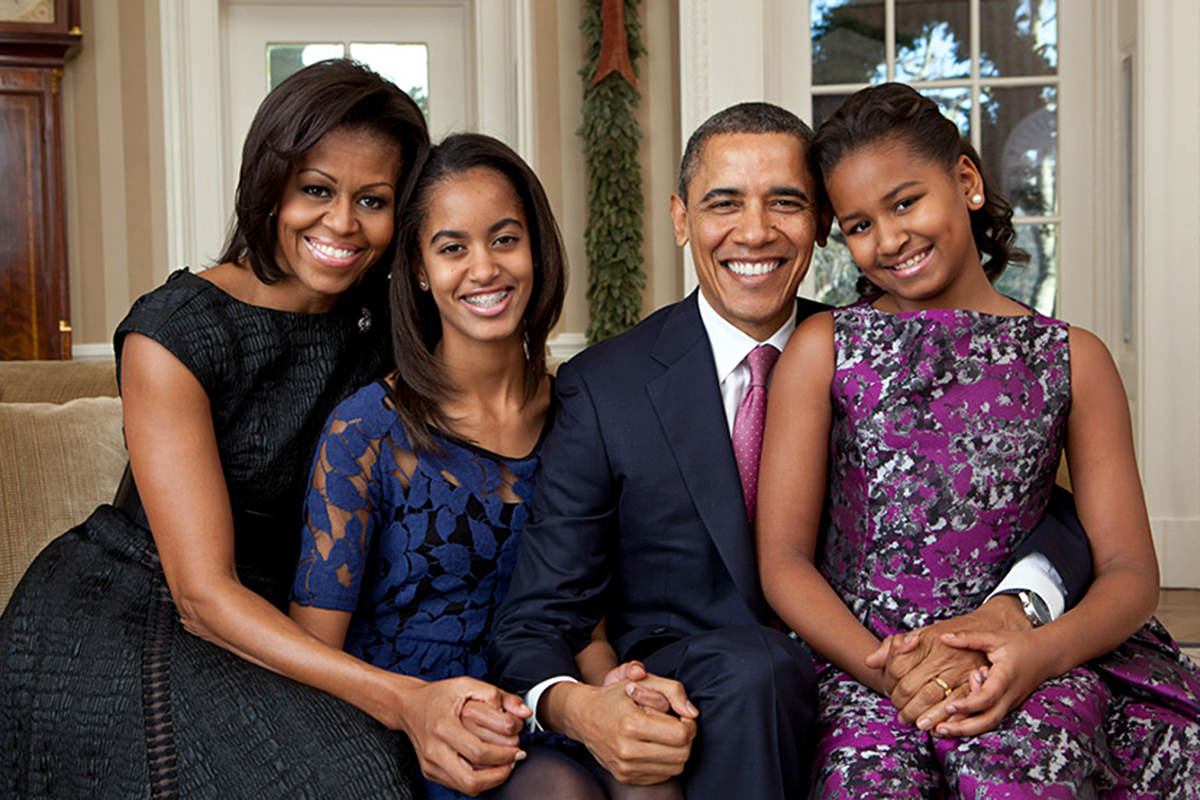 Official White House Photo by Pete Souza
---

FEBRUARY
• Took my cats to the vet for the first time, something I am definitely not looking forward to doing again in the New Year...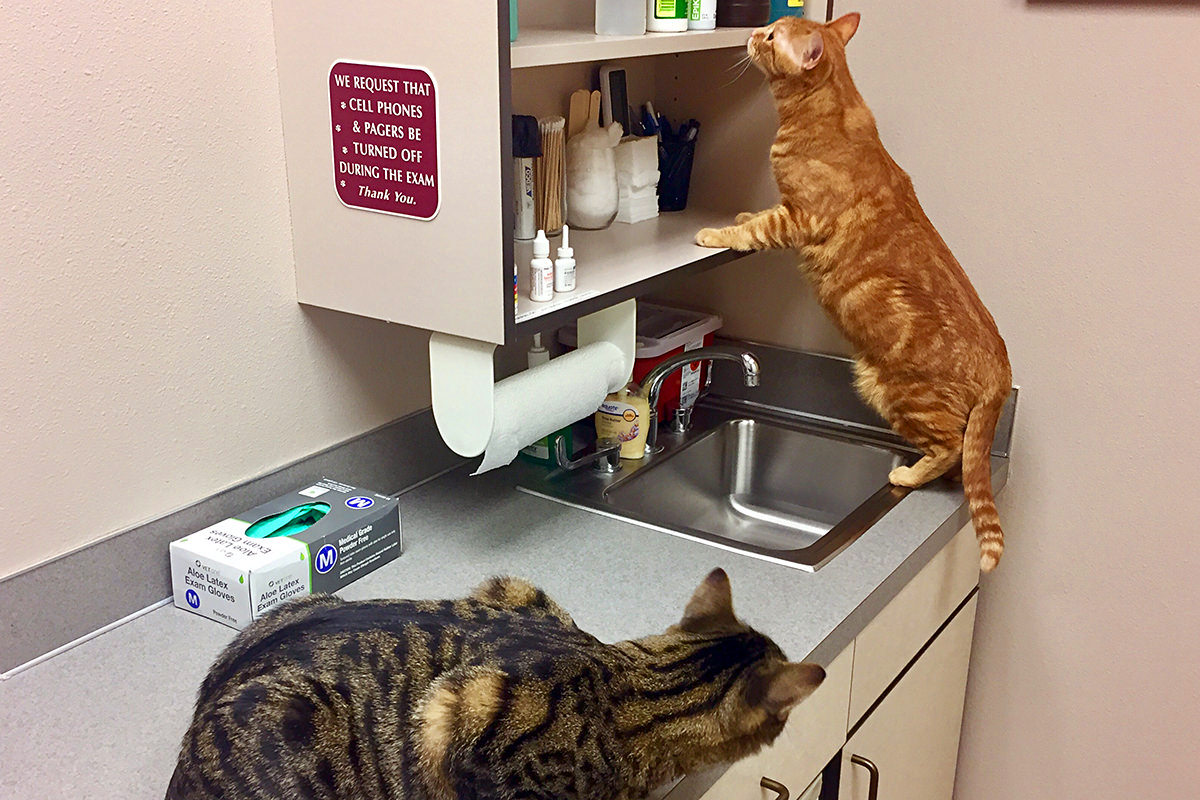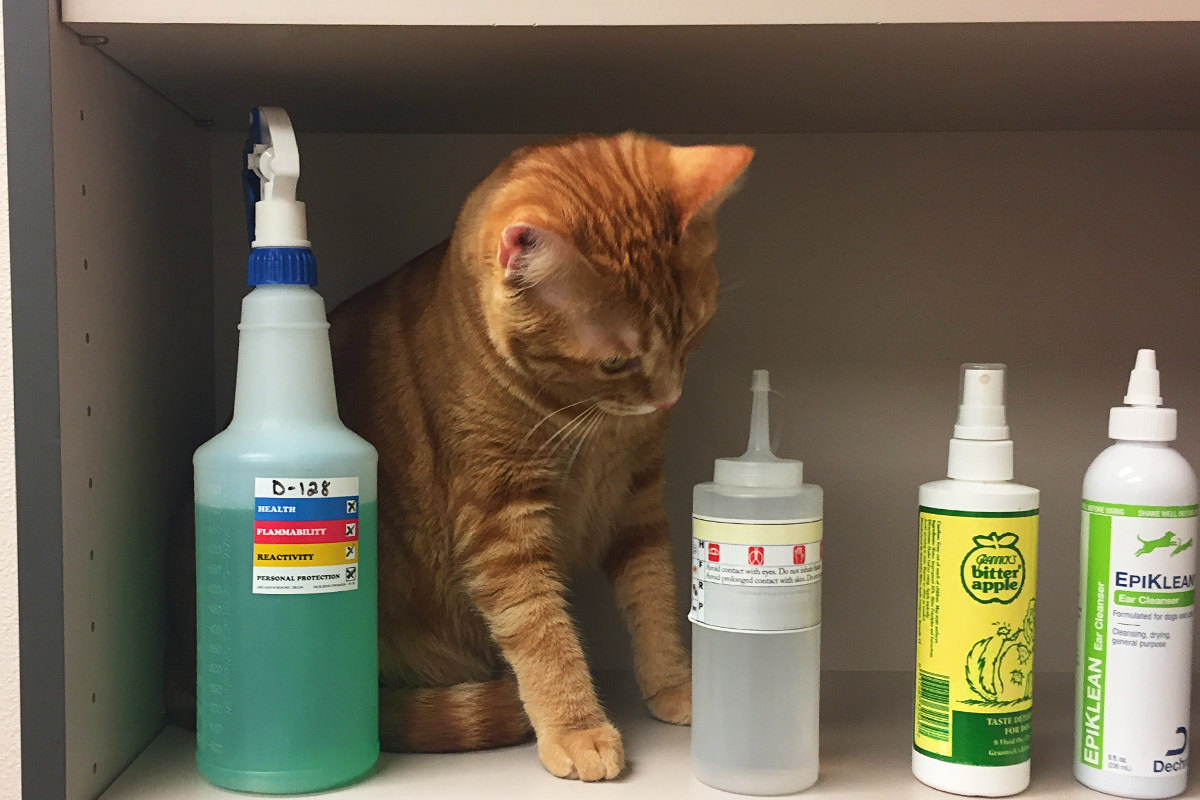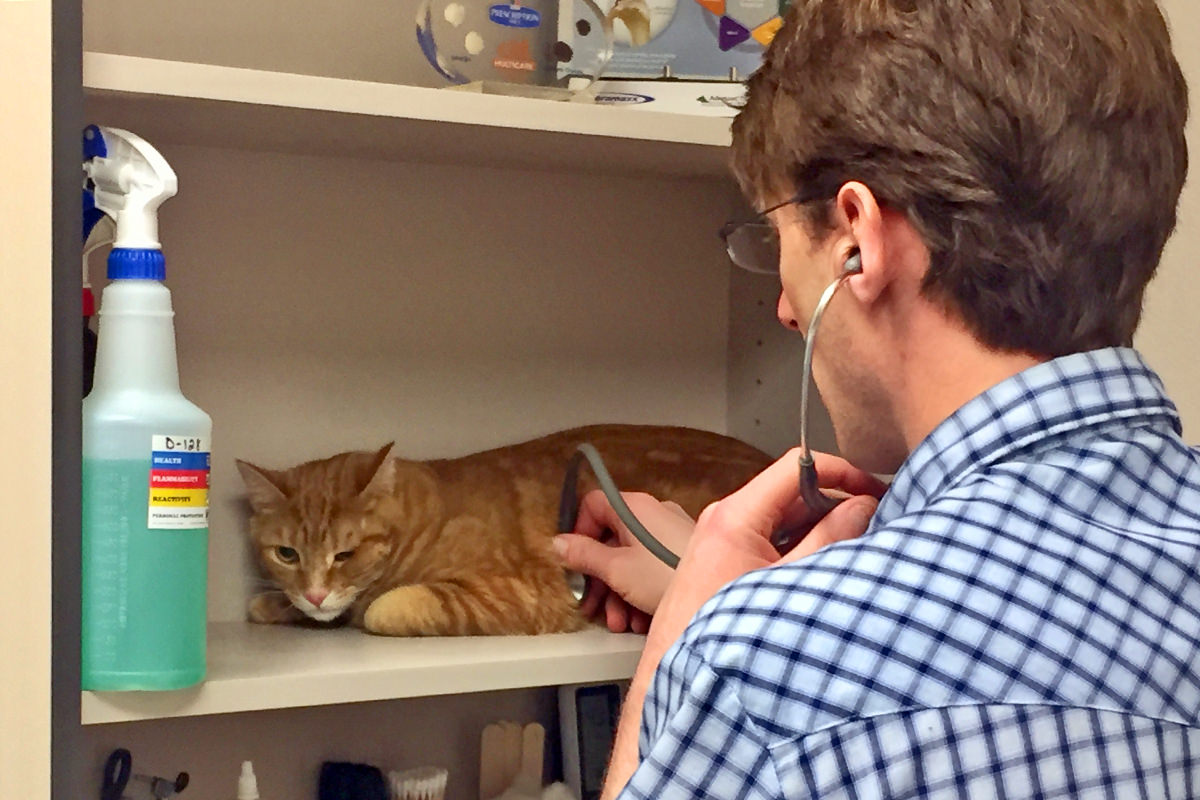 ---

MARCH
• Went to Disneyland for work, then ranked my all-time favorite Disney attractions.

• Yesterday I listed my favorite albums of 2017. Last March I listed my all-time most hated songs that everybody else seems to love.

• Flew to San Francisco to see one of my favorite new musical artists, Wrabel, with my (literal) rockstar friend Aaron.

• Headed to Las Vegas, where I finally ziplined down Fremont Street, among other things.
---

APRIL
• Said goodbye to Lil' Spicey...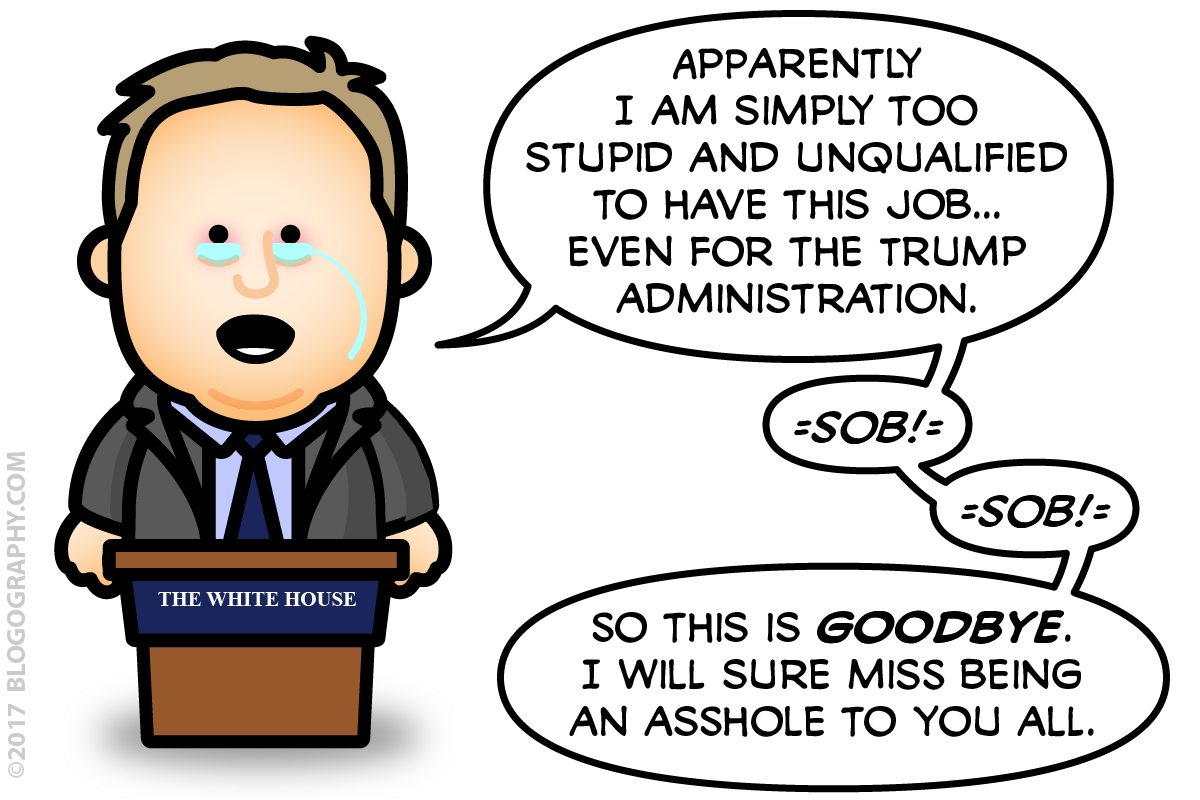 • Built a built-in desk... for my cats, apparently.
---

MAY
• Flew to Denver to celebrate my good friend Howard's 50th birthday with the Guardians of the Galaxy: Volume 2!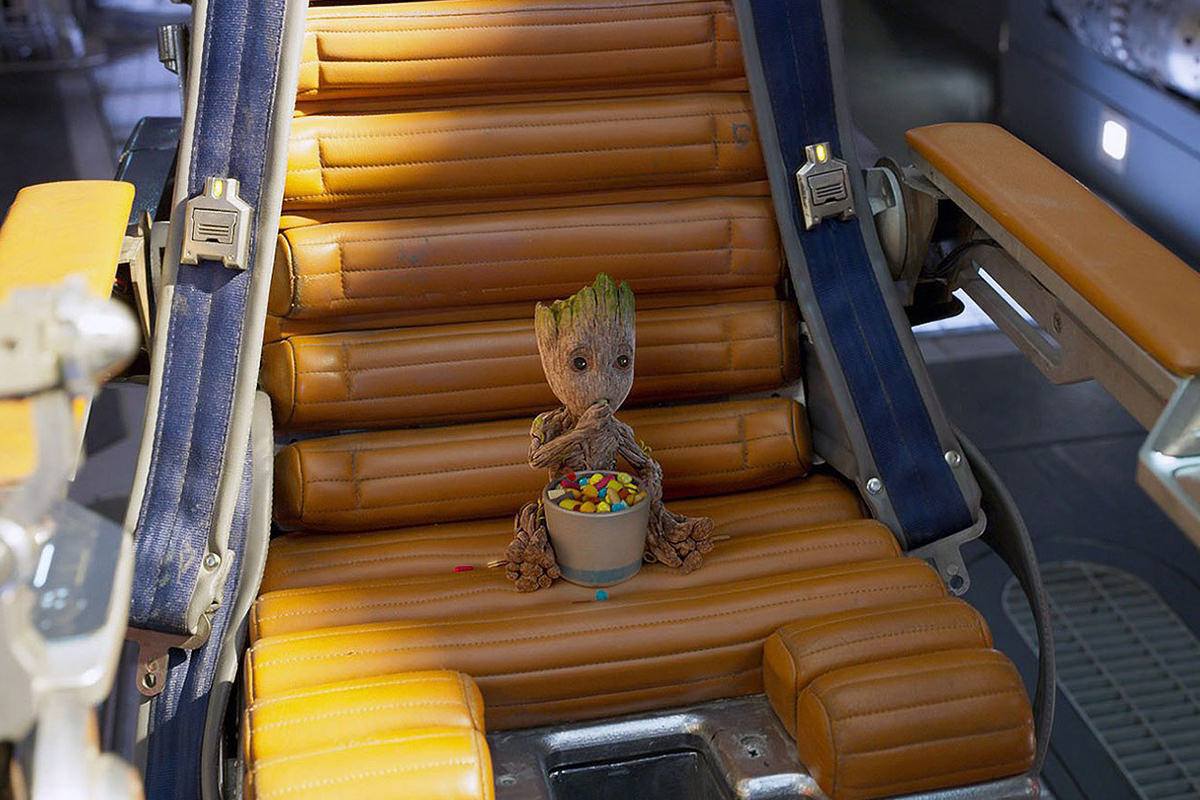 ---

JUNE
• Built new built-ins for my bedroom closet, which turned out amazing...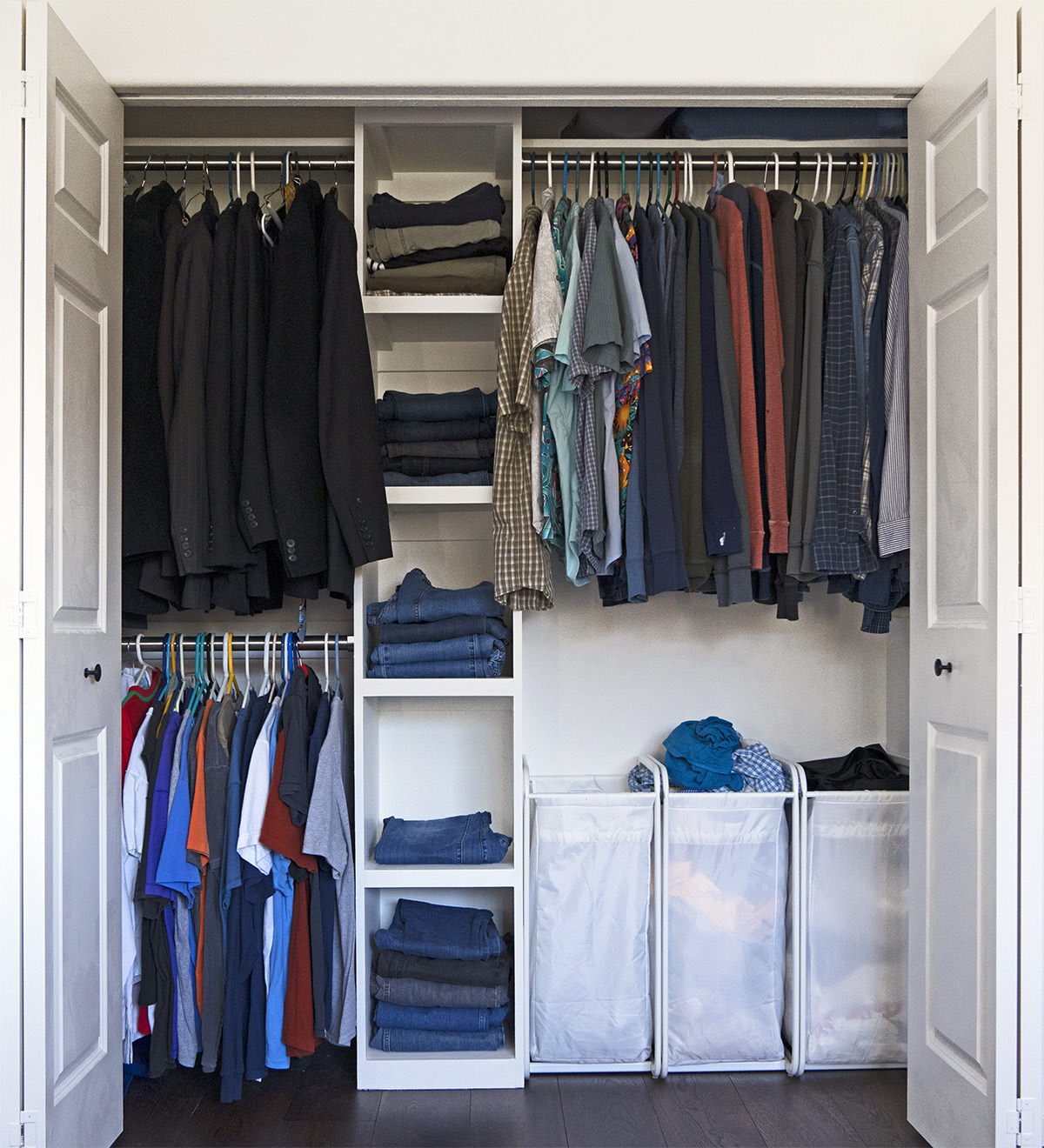 • Had one of the biggest scares of my life during The Great Jake Escape...

• Back to Vegas again (for work this time).
---

JULY
• Said goodbye to my long-time blogging friend, Anissa.

• Welcomed Carl the RoboVac to my family...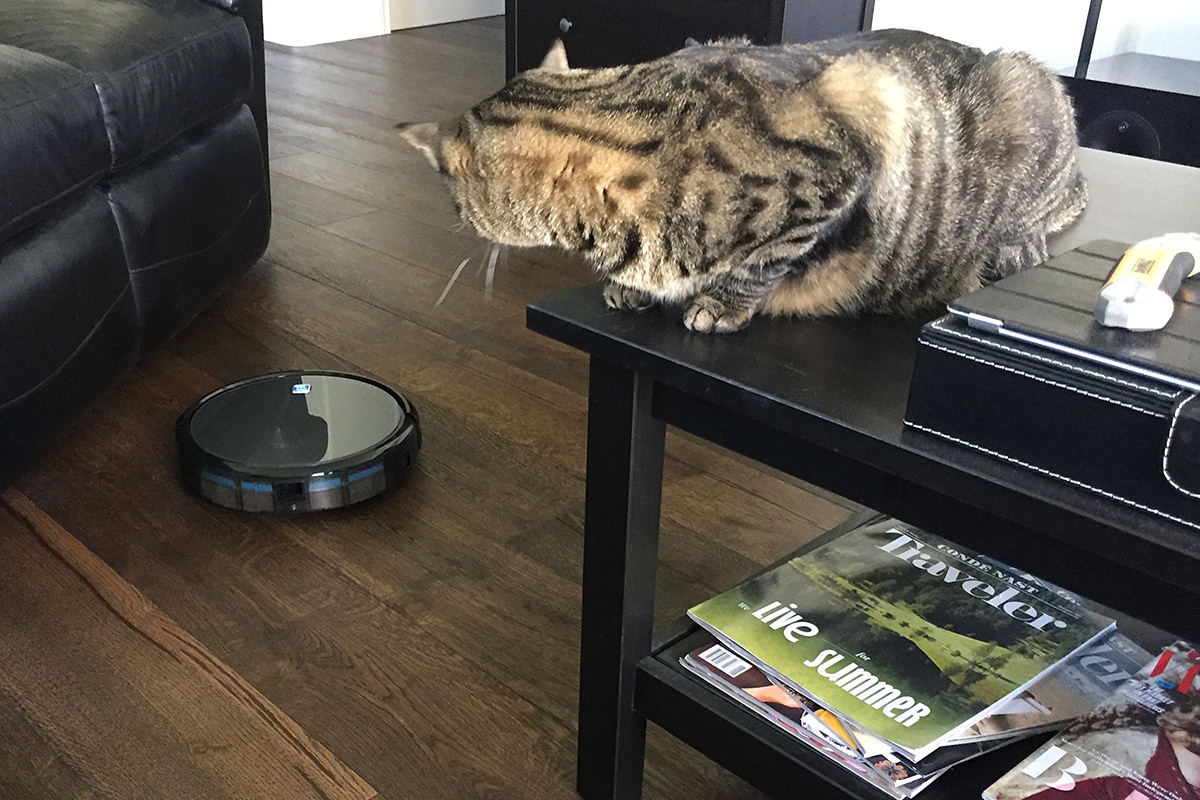 • Flew to Maine for blueberries (and for work).
---

AUGUST
• Said a painful goodbye to my good friend and long-time blogging buddy, Howard.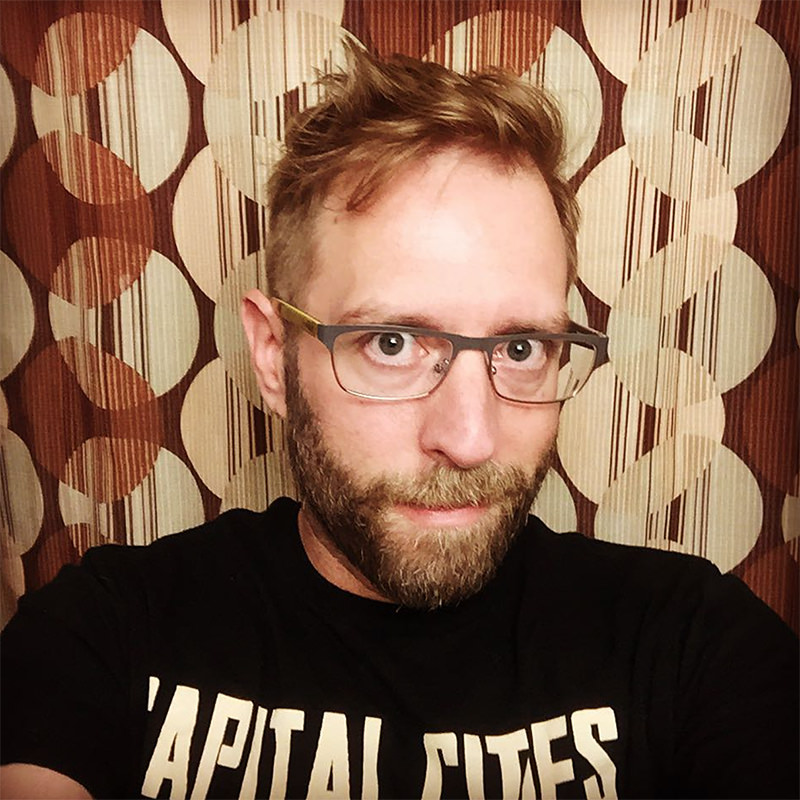 • Lived through Raccoonageddon.

• Live-blogged my photographing the eclipse (with my cats).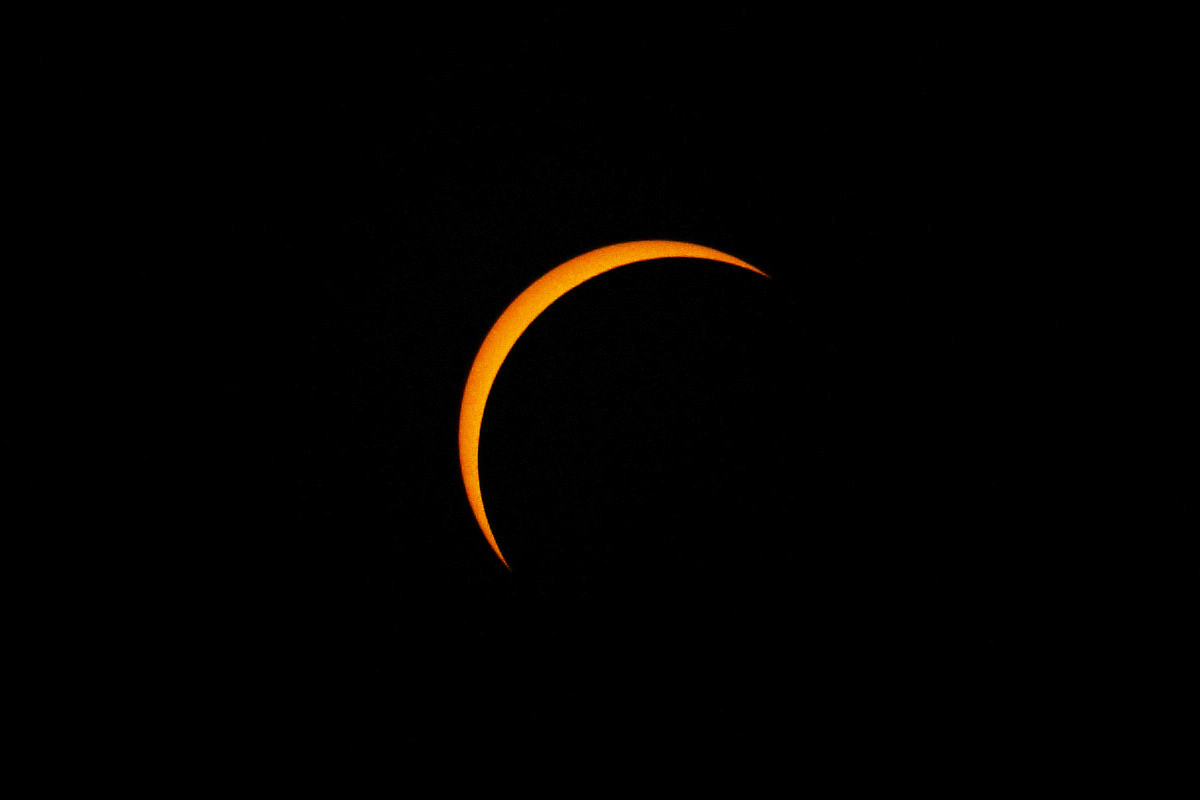 • Read The Nashville Statement so you don't have to.
---

SEPTEMBER
• Lived through another round of wildfires in my neck of the woods.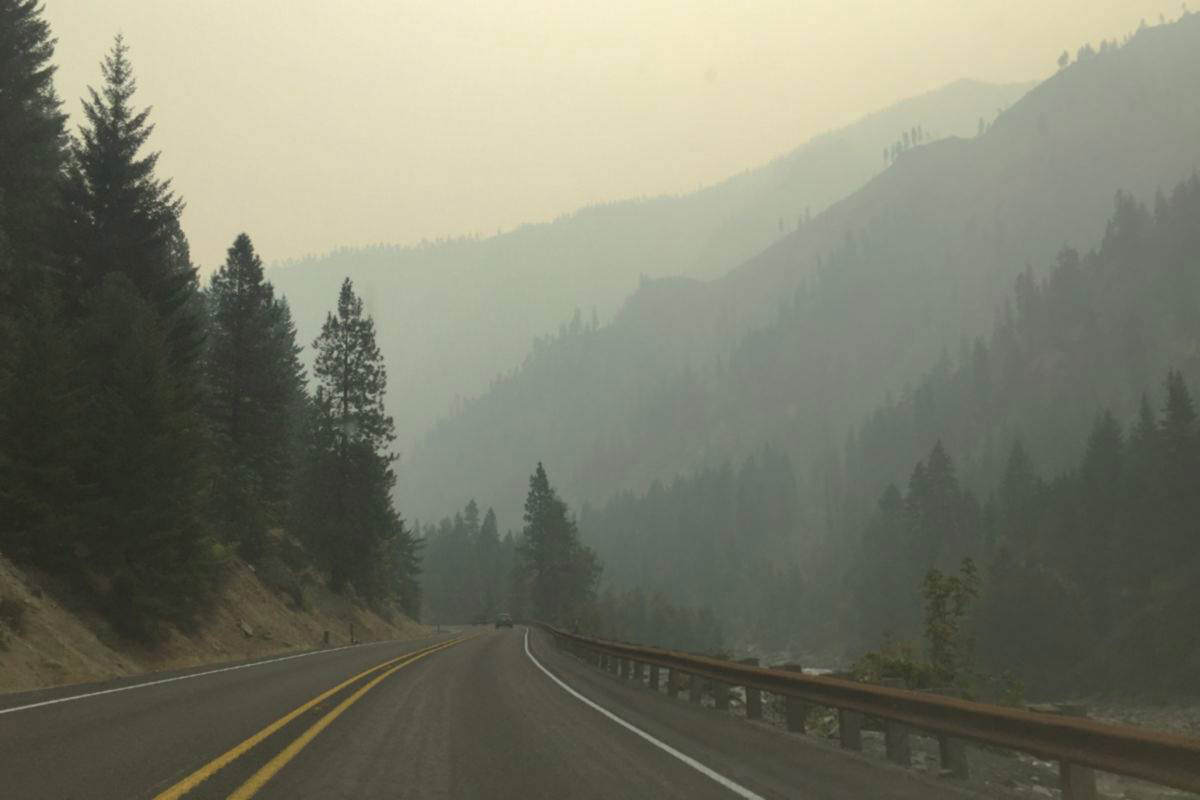 • Built a tunnel for a bird to escape my home before my cats could murder it...
---

OCTOBER
• Wrote "Second Amendments and Horse Shit" which surprised some people, I'm sure.

• Had some extra money that came my way and wrote about what I did with it... which included getting some old negatives scanned...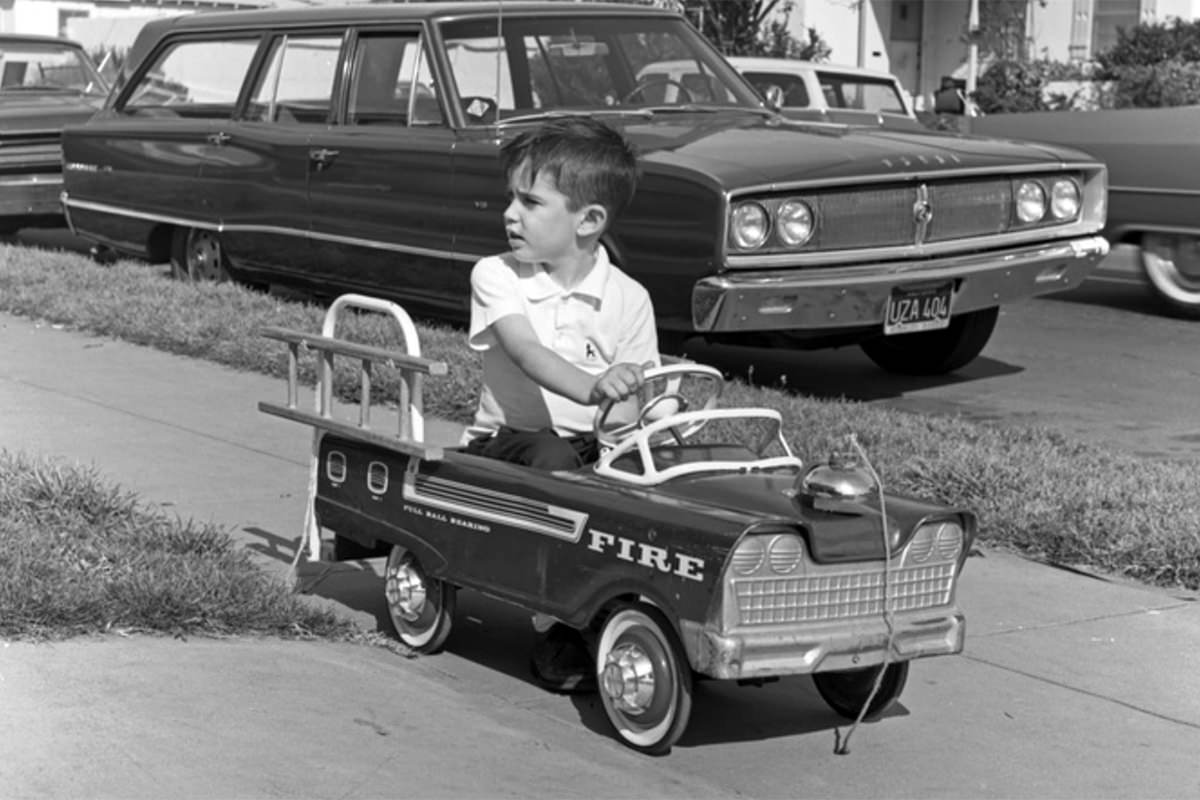 • Added Joy the Mopping Robot to Carl the RoboVac and my growing family.

• Got my cats into the Halloween spirit...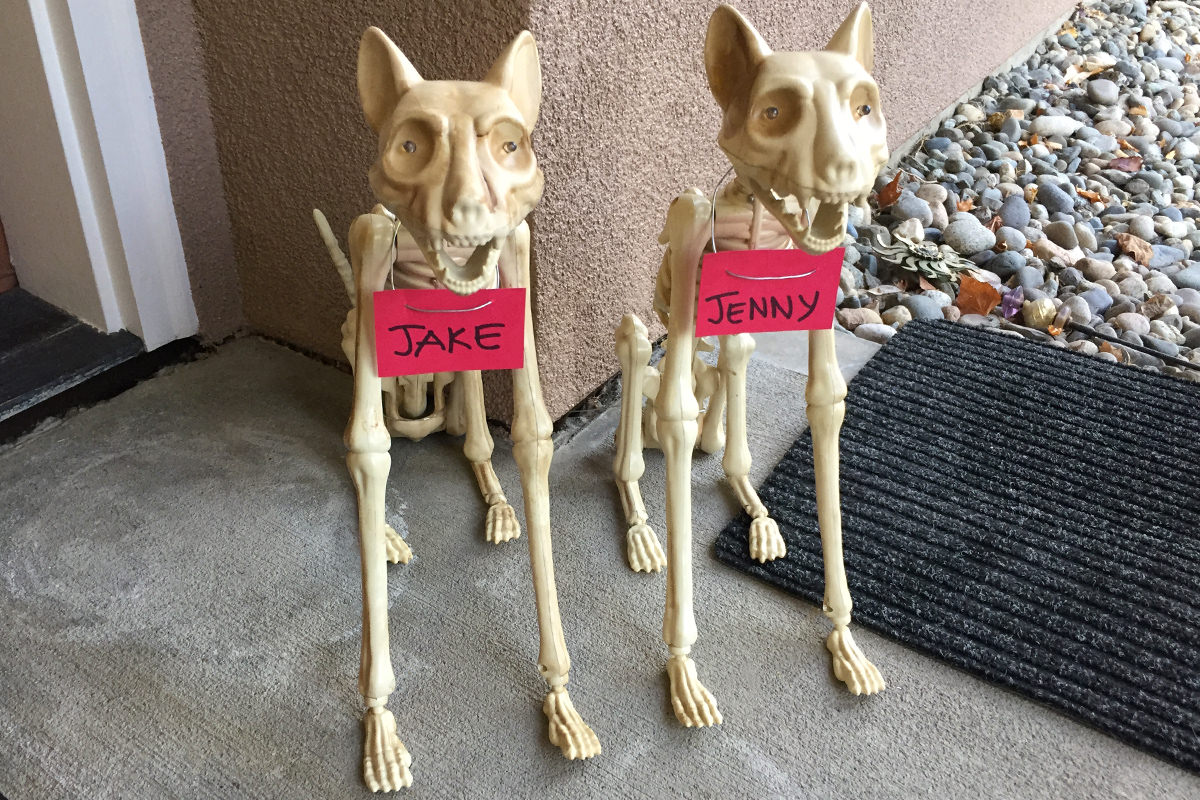 ---

NOVEMBER
• Had a colonoscopy... and posted photos of my beautiful colon (you're welcome!).

• Flew to Maine and finally visited Acadia National Park...

• Visited the Eastern-Most Point in the USA at West Quoddy Head Light on a bad weather day...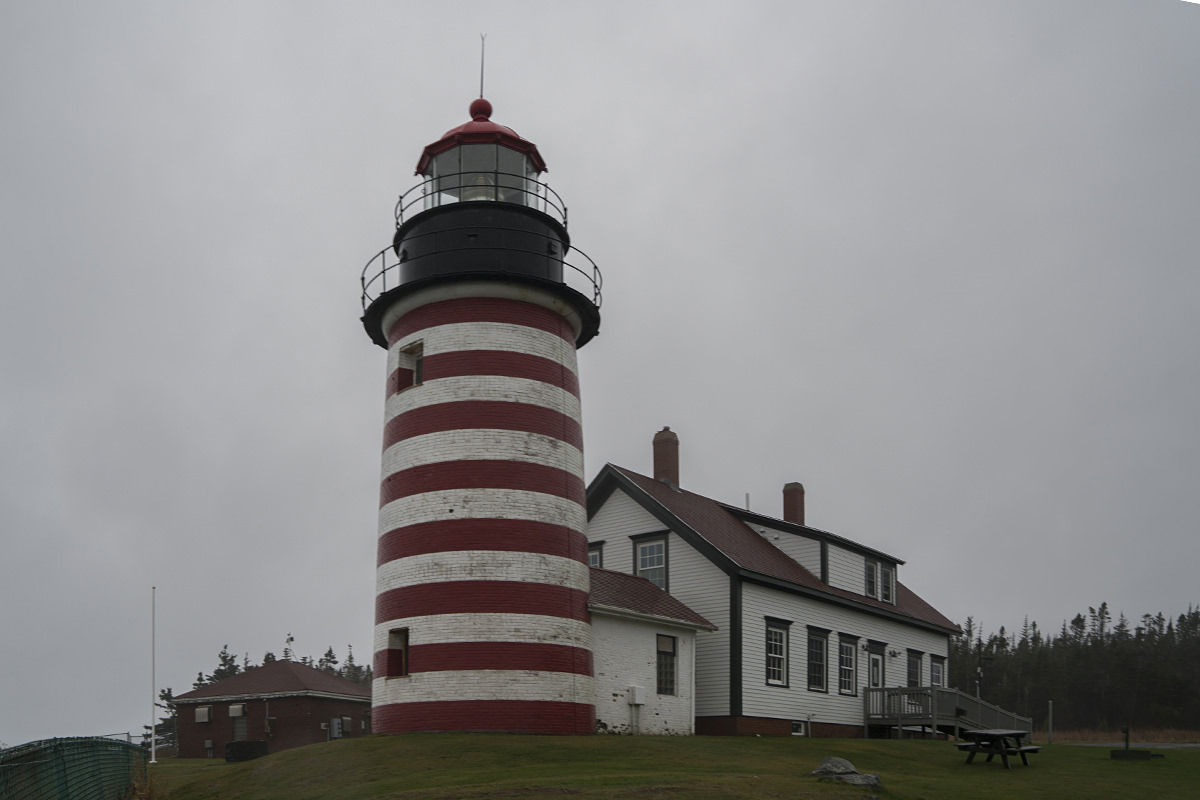 • Was first in the USA to see the sun rise at Cadillac Mountain...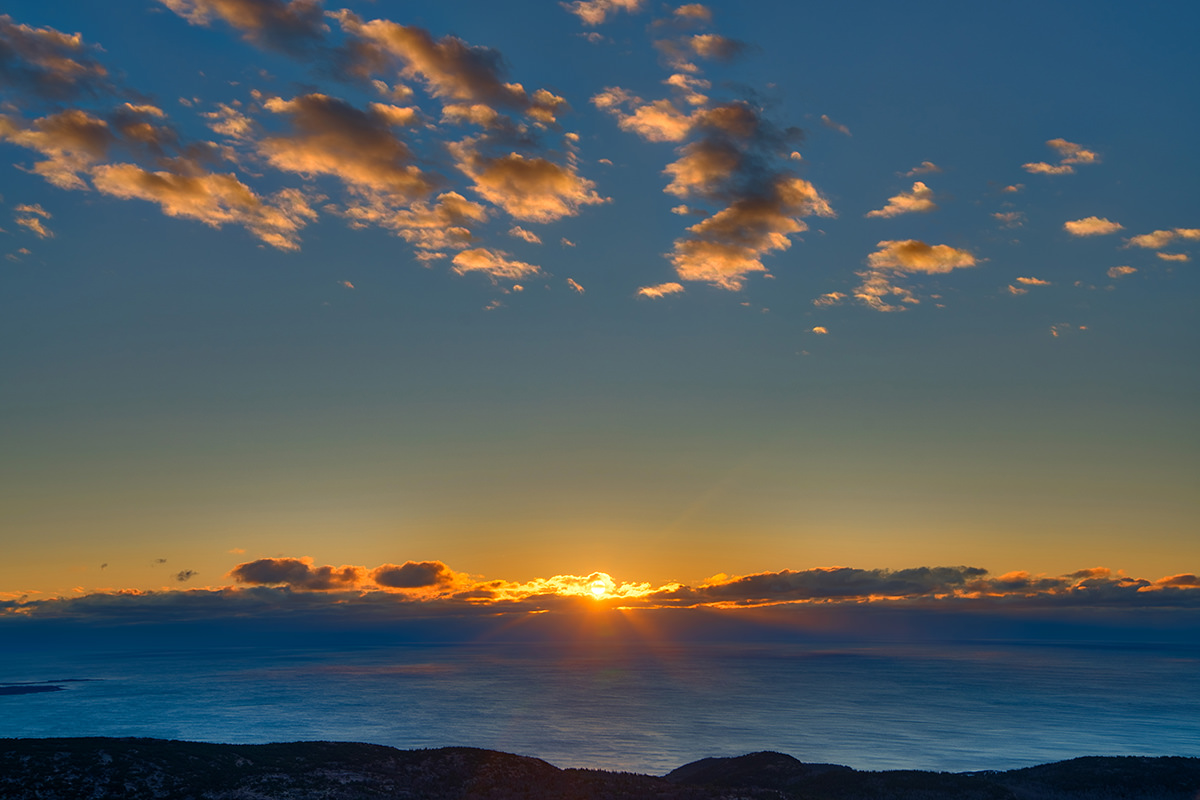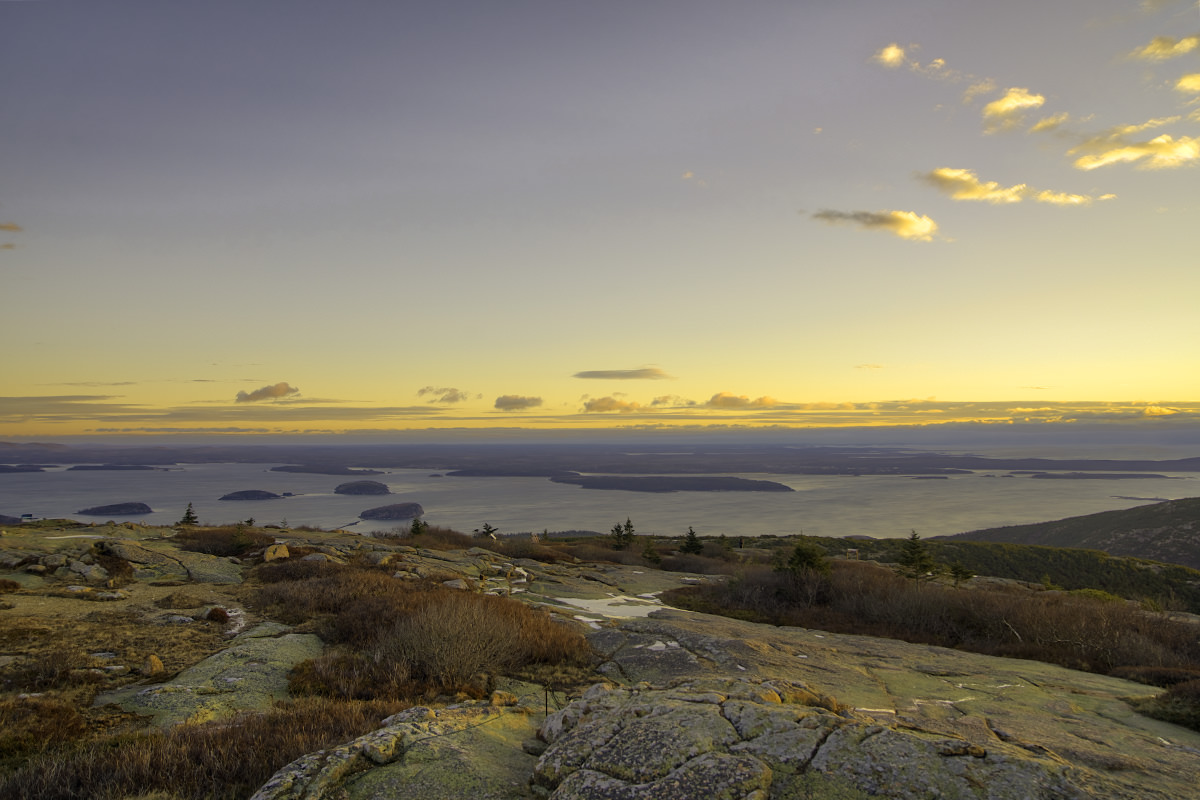 ---

DECEMBER
• Flew to Buenos Aires and visited Evita at Recoleta Cemetery...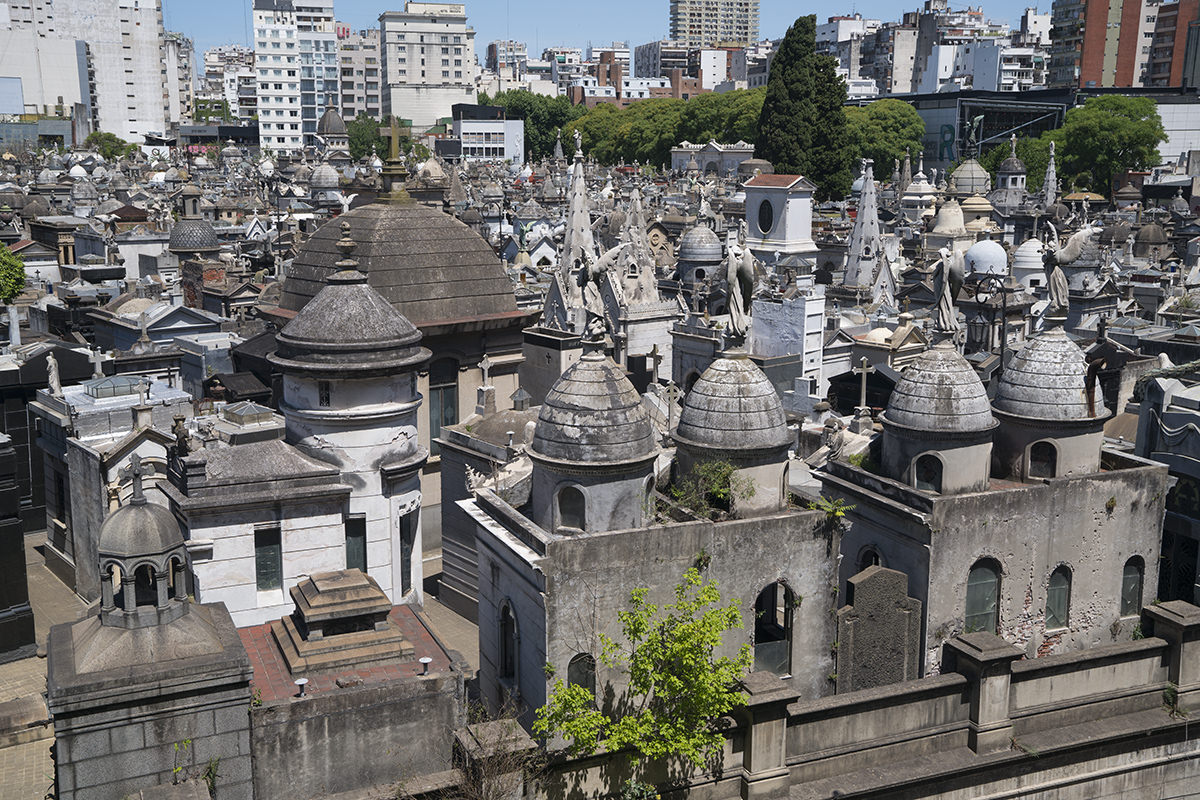 • Took in the view at The End of the World...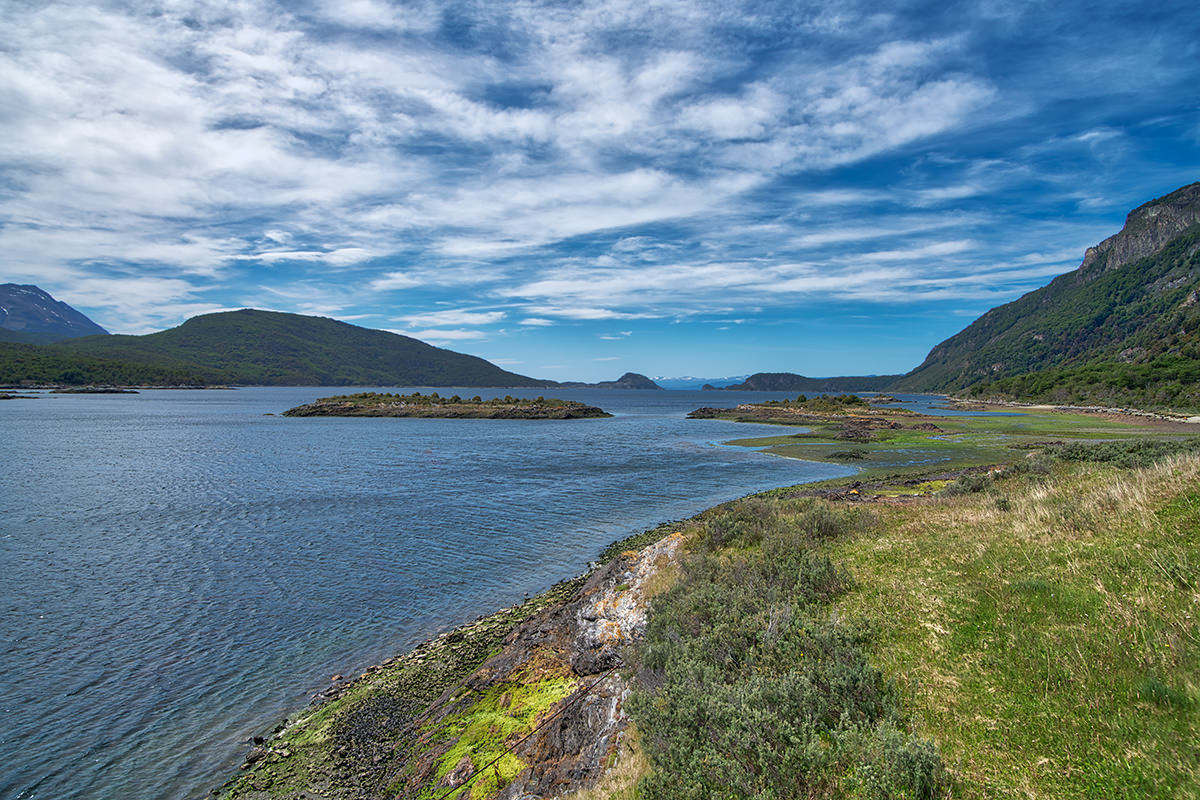 • Headed out across The Drake Passage in some of the roughest seas on earth...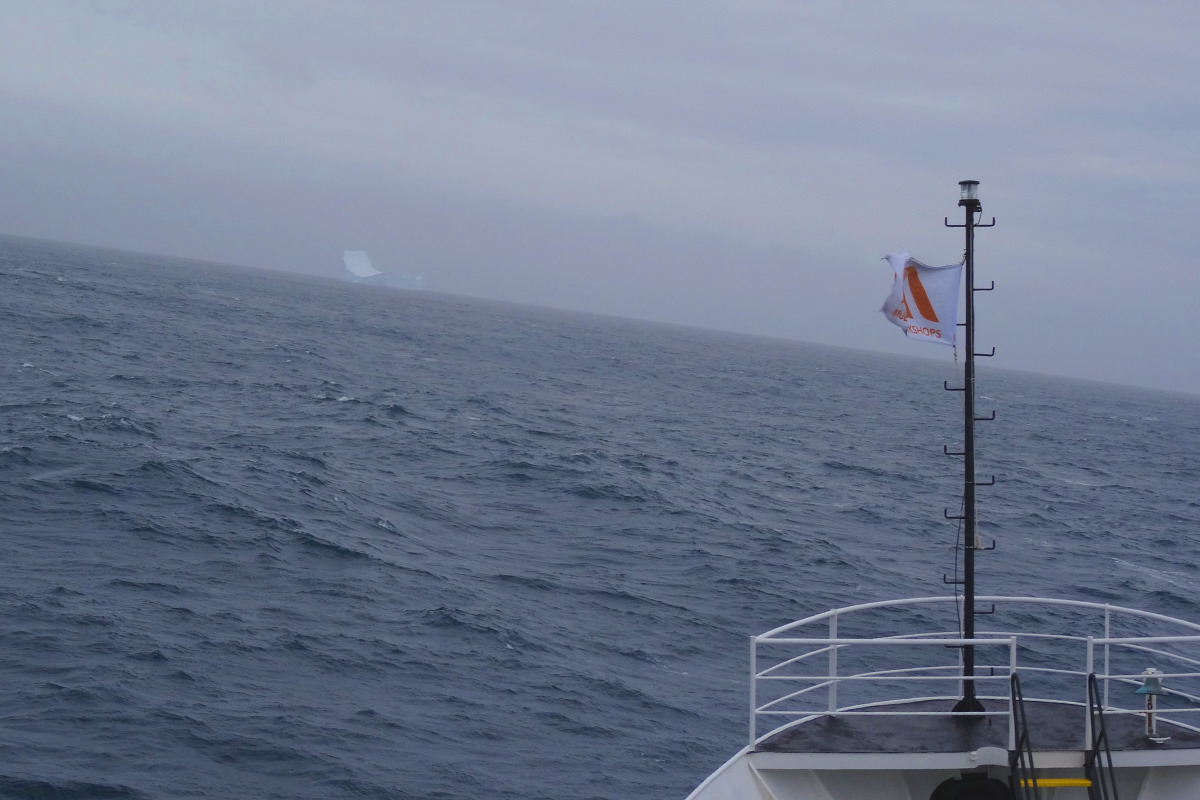 • Fulfilled a life-long dream when I finally set foot on Antarctica for the first time...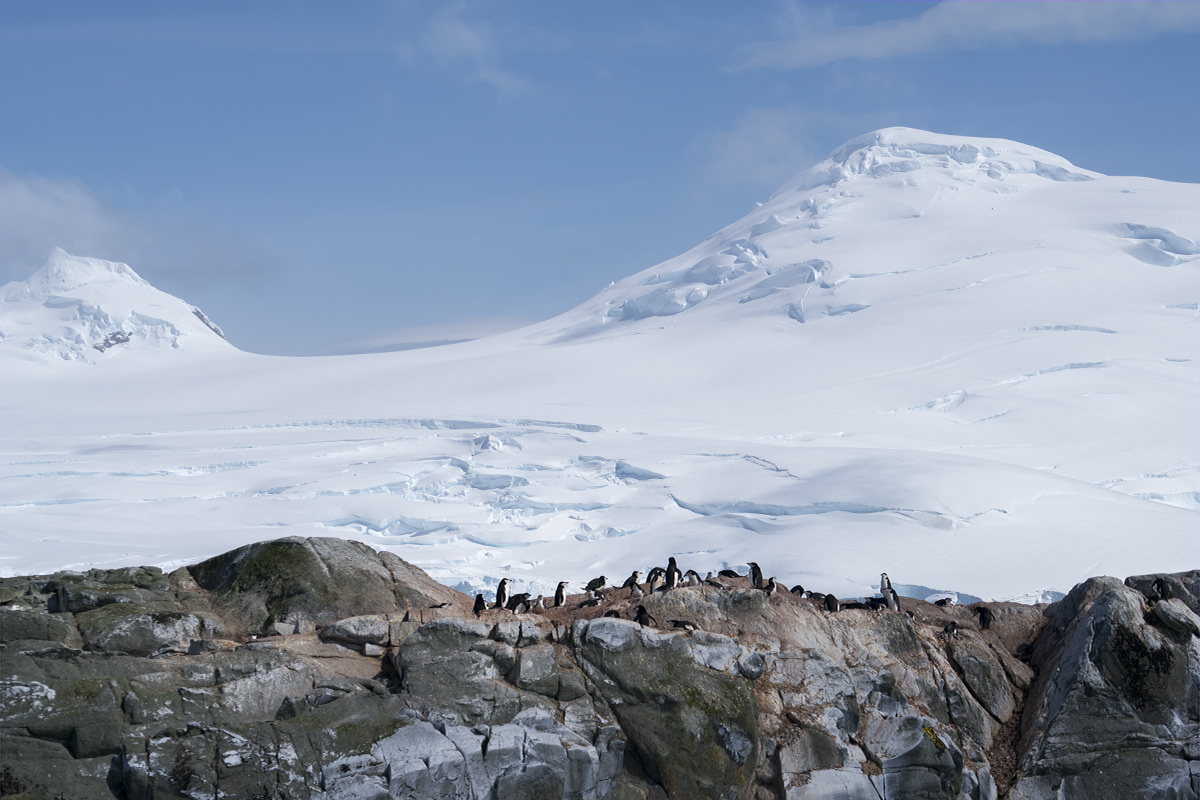 • Photographed Antarctica icebergs at "night"...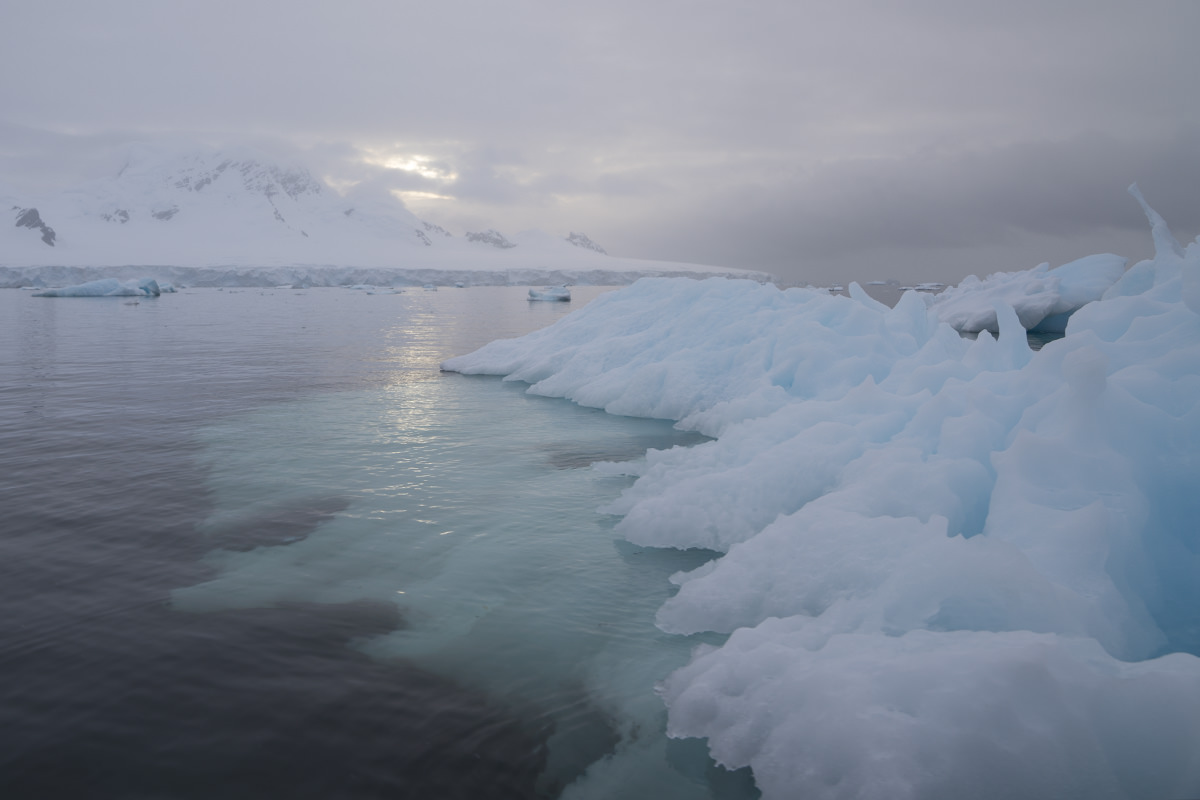 • Explored the lives of penguins...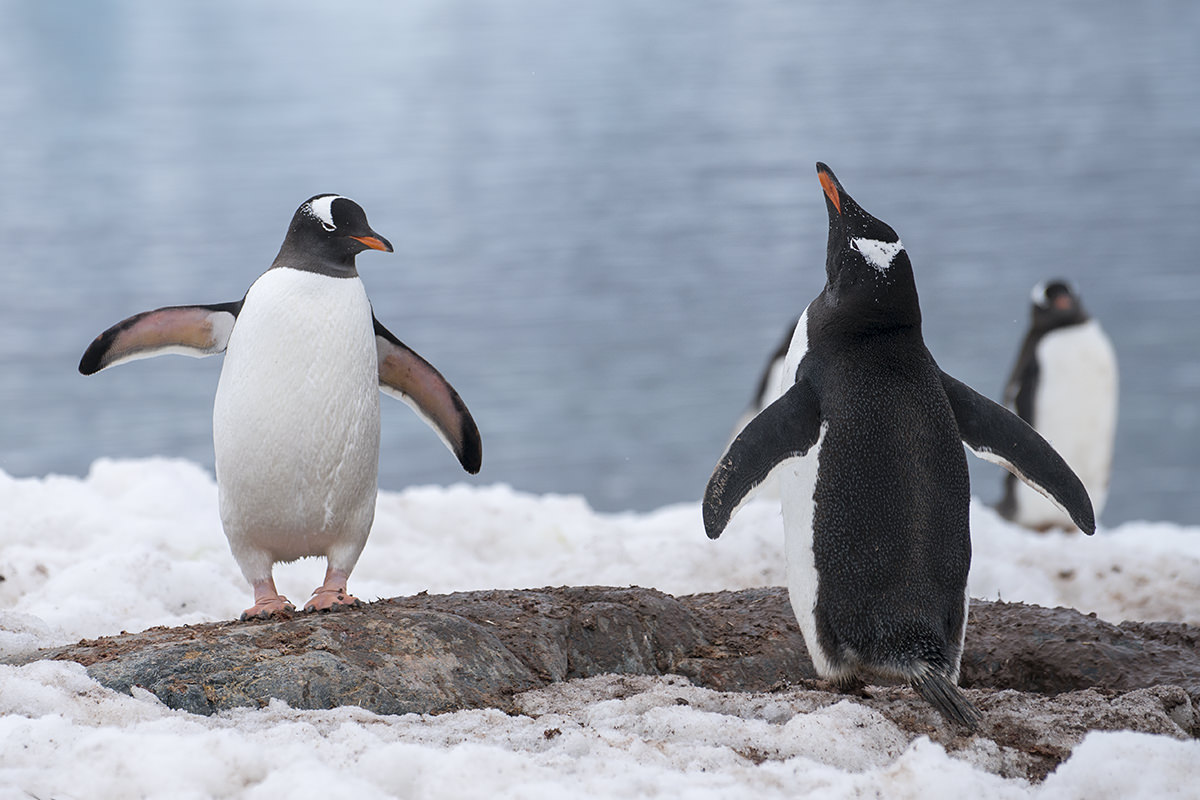 • Had one of the most amazing days of my life when I stepped foot on the seventh continent...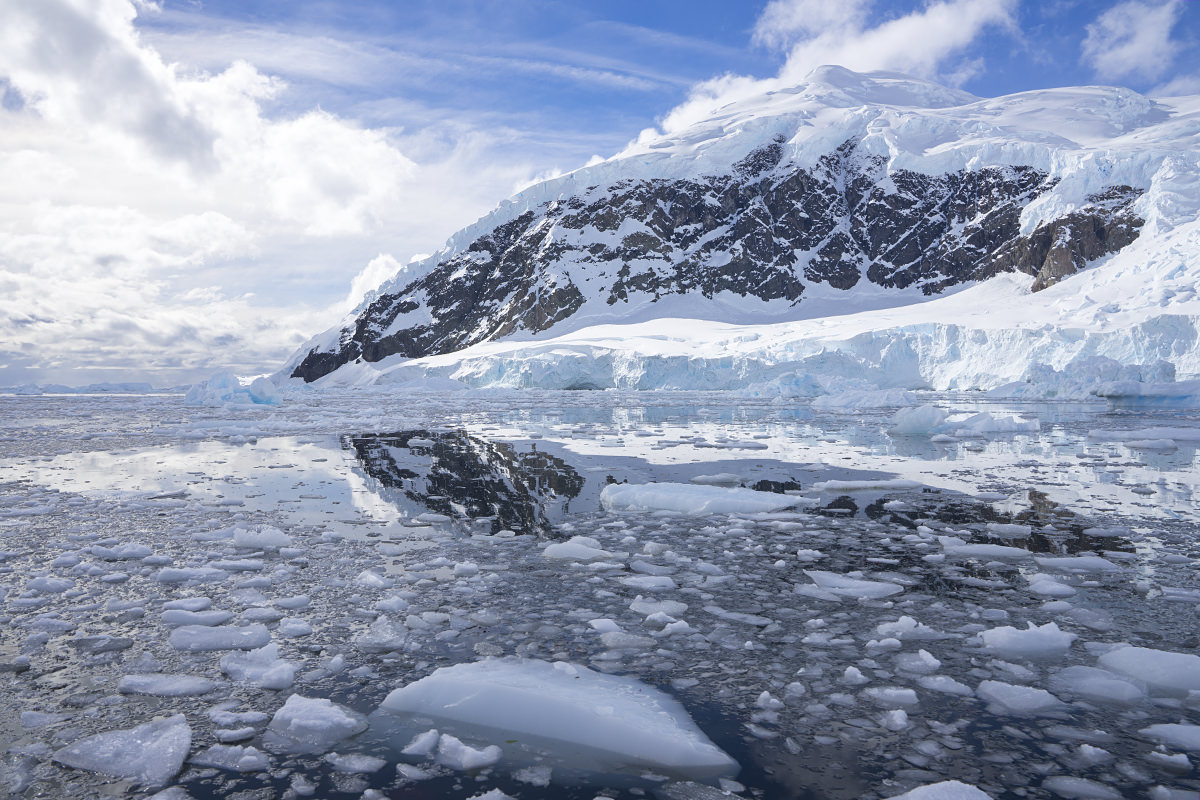 • Got up-close-and-personal with some whales...

• More penguin photography at Half Moon Island in Antarctica...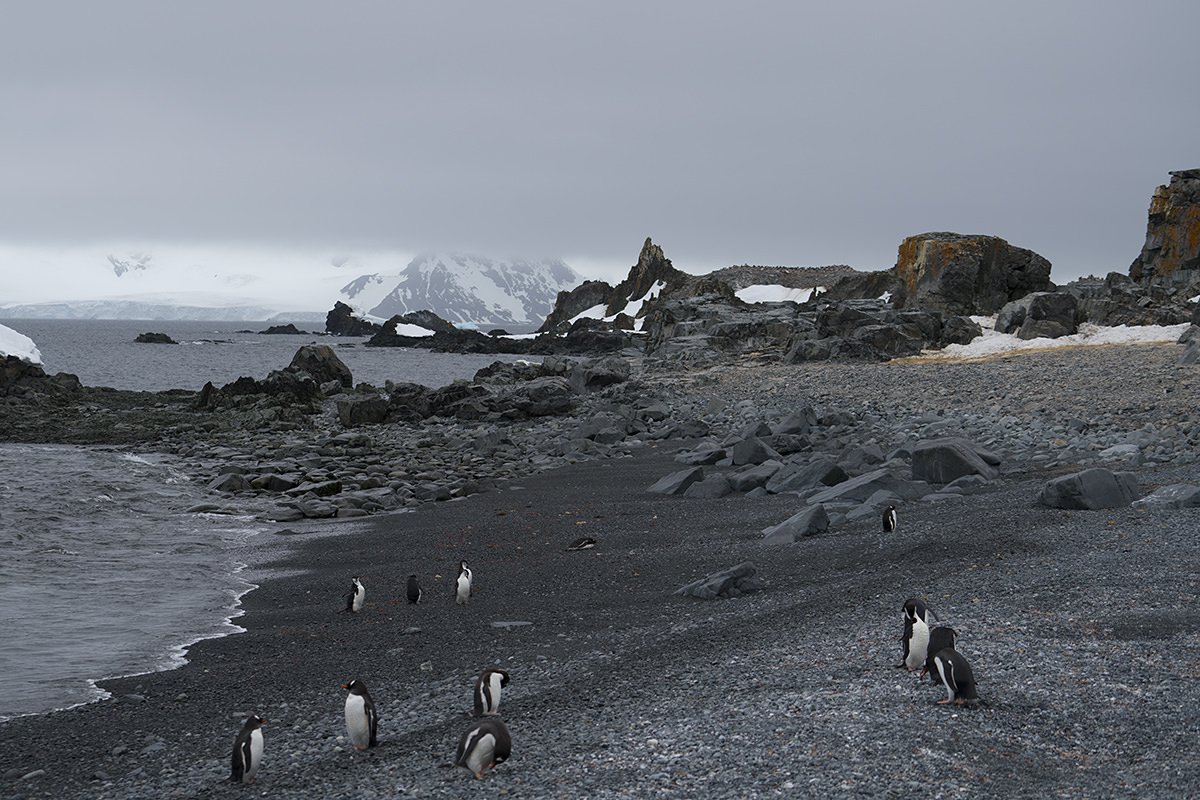 • Used Apple's new "iPhone Update Plan" so I could buy an iPhone X and post my thoughts on the astoundingly expensive thing.
---

And there you have it, the year that was the major events in my 2017.
Well, the ones I shared on my blog, anyway.
Thanks once again to my cats, family, and friends for making life bearable through the not-so-great times. Though, I have to say, closing out the year with my bucket-list trip to Antarctica certainly had it ending on a high note.
Here's to a good 2018, everybody.
Posted on December 27th, 2017

Living in the upper latitudes as I do, winter makes for crappy weather. It's cold, wet, and dark. And its dark for a really long time each day. When I get up to feed the cats at 7am, it's still pitch black out. Luckily, I have an Alexa Echo Dot in my bedroom upstairs to illuminate my home on command.
Or not.
"Alexa, turn on morning lights."
= nothing =
"Alexa, turn on morning lights."
= crickets =
"ALEXA! TURN ON MORNING LIGHTS!!!"
= nothing =
ALEXA? ALEXA? ALEHHHHXAAAAAAHHH?!???
It's then I notice a red glow coming from Alexa over on my dresser. That can't be good.
So I get up in a dark room... stumble over all the cat toys that have been dropped on my floor... nearly tripping into the dresser as I step on a hard compressed catnip mouse toy... then make my way into the hallway.
NOTE: Had I taken a header into the dresser, I could have been killed!
Sure enough, Alexa is all red glowy angry and ignoring me...
"Why U Mad, Alexa?" I mumble as I head out into the darkened hallway... where I trip over Jake on the landing and nearly fall down the stairs.
NOTE: Had I tumbled down the stairs, I could have been killed!
I have been letting Alexa control everything for so long I forget that there are light switches... somewhere... around this place.
Eventually I make it downstairs where my "Smart Home" has turned on the lights for me and I can see again. Jake and Jenny stare at me impatiently as I dish up their breakfast, then chow down while I absent-mindedly ask Downstairs Alexa to turn on the stairway lights... and she does!
Apparently it's only Upstairs Alexa who is broken?
So I Google "ALEXA RED LIGHT" and find out she's not broken at all...
If the light ring on the top of your Echo is solid red, you have disabled the microphone feature. Alexa will not be able to respond to your requests until you have enabled the microphone feature, which will turn the solid red light off.
I missed the little microphone button with the slash through it on top of Upstairs Alexa.
THEN I remember.
Last night as I was falling asleep I was playing Jeopardy with Alexa (totally swept Tuesday's clues!). My cats wanted attention, but I was too tired to do anything. All of a sudden Alexa stops playing and I catch a glimpse of Jake on top of the dresser. I assumed he was laying on the speaker so Alexa couldn't hear me... then I fell asleep.
But that's not what happened at all!
Clearly Jake turned off the microphone so he could kill me in the morning! Remember how he tried to trip me on the stairs? Remember that? Remember? I COULD HAVE DIED!
And so... I am guessing he's more upset over the furry blanket I brought home than I realized.
Looks like I need to be watching my back for a while...