Posted on November 11th, 2017

Happy Veterans Day, everybody! Thanks to all the men and women who have served or are serving now.
I've been over the mountains since Thursday, letting my robots take care of my cats. For the most part it's an arrangement that works well. Sure my cats miss me, but not enough to keep out of trouble. Like climbing on the kitchen counters so I have to clean and disinfect them when I get home...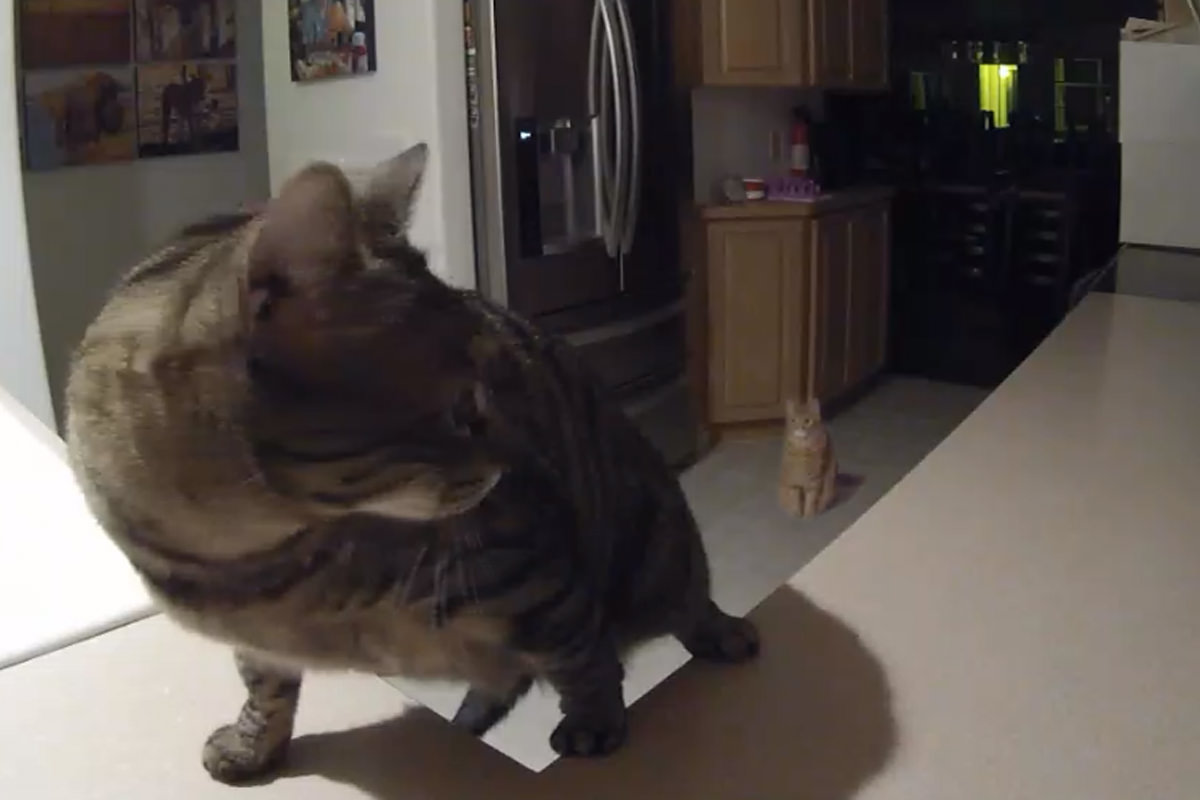 Since the kitchen counters are now the only place the cats are not allowed, it's where they seem to rebel the hardest when I'm gone.
Speaking of not being home...
Jake kept going missing from the security cameras when I checked in. I thought he found a new place to crash in the guest bedroom, but it turns out that wasn't the case at all.
Before I left, I washed a rug and set it across the downstairs bathroom vanity to dry. Jake must have walked across it and sunk it into the sink. Making the perfect place to sleep...
Whenever Jake isn't sleeping on my lap, now he's sleeping in the sink.
I guess I have to buy a new rug since Jake's claimed this one.
Which won't get any complaints from me. Lately Jenny likes to sleep on my arm so I am trapped...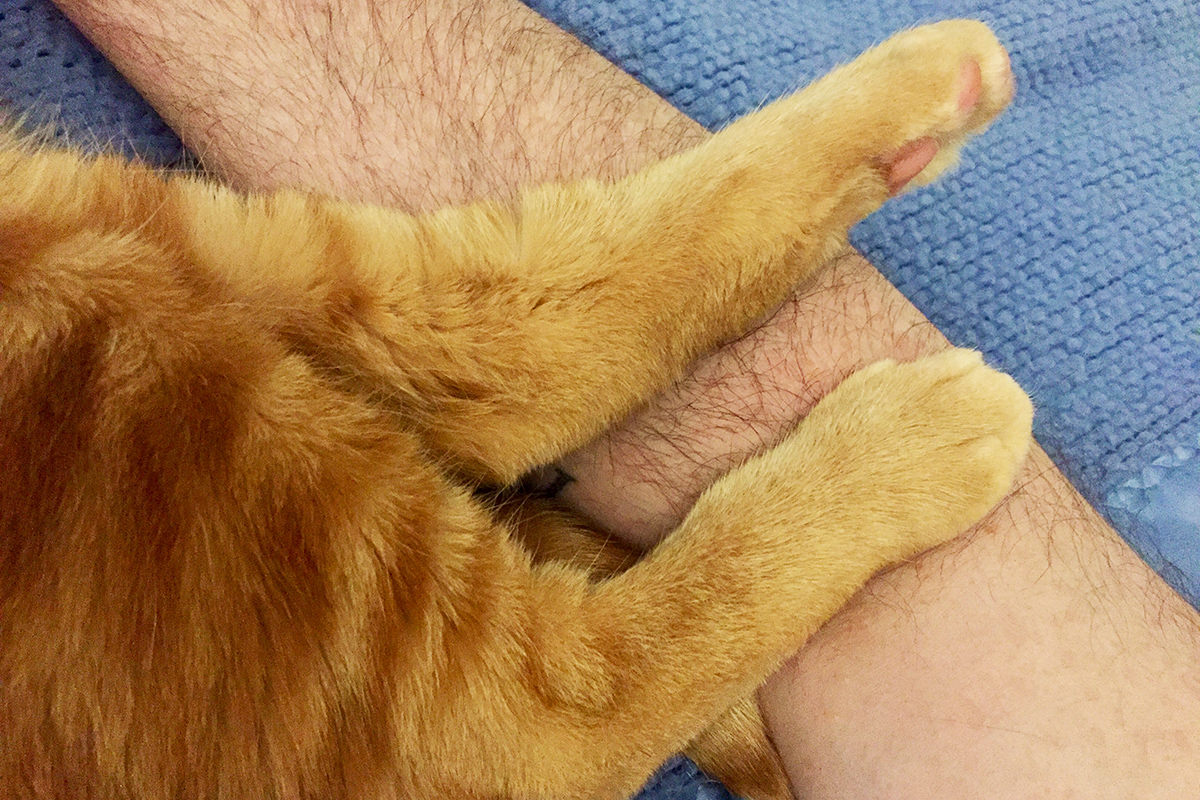 But you can't be upset when you have a cat this adorable...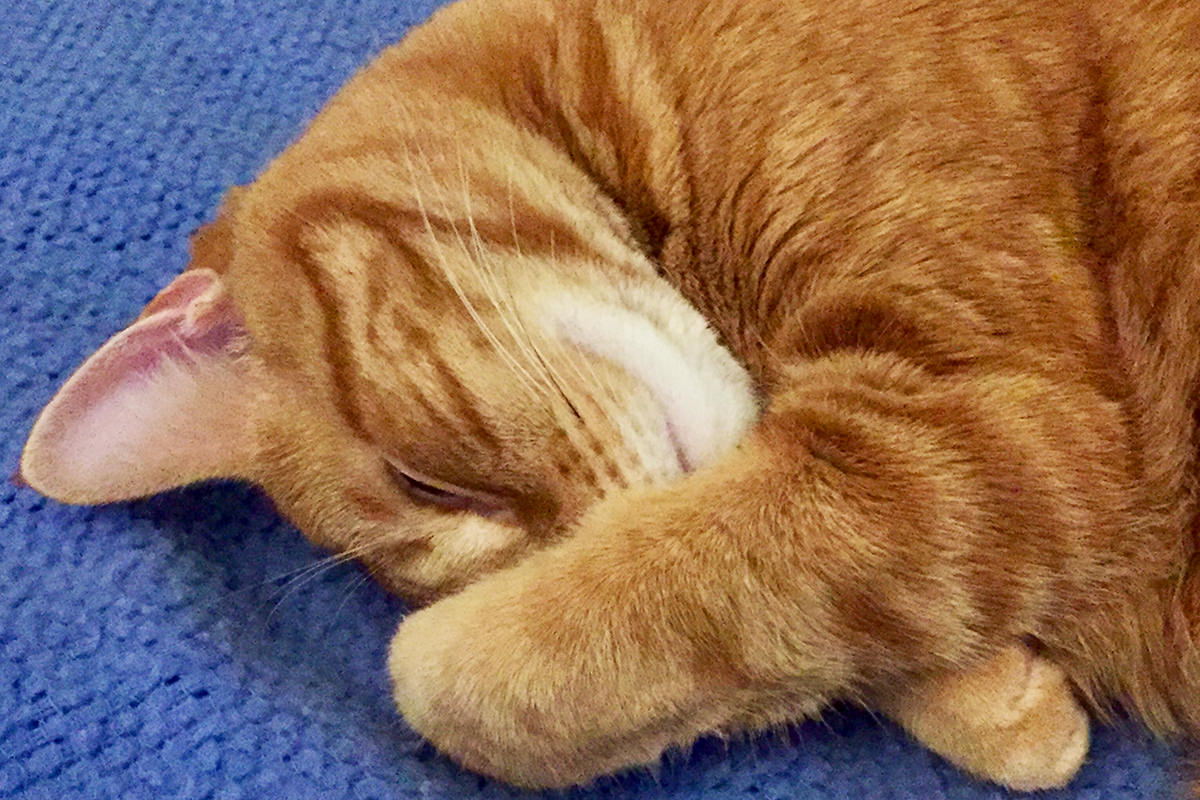 The drive back across the mountains was uneventful and snow-free (though I had my snow tires put on just in case). Exactly what you want a trip to be when winter has come.
The first thing I did when I got home was to put together a new IKEA wall-cabinet I bought so I have somewhere to put my keys and stuff next to the front door. My cats decided to help...
Good thing they're so cute. They're completely worthless when it comes to assembling furniture.
Until next Caturday then...
Posted on November 7th, 2017

Checking in on the cats via the security camera system is always a mixed bag.
Most times, they're sleeping or looking out the window. No big deal.
But other times? Not so much...
Okay... let's unpack all that's wrong with what's going on here.
First of all, Joy the RoboMop has violated her "boundary" and has left the kitchen to mop my hardwood... something that's fine, I guess, but not what I wanted her to do.
Second of all... do you see those neatly-stacked, carefully-sorted piles of dirty laundry? Oh... neither do I... my cats tore into it and made one giant mess out of it all. Glad some cats and robots are having fun breaking all the rules today.
Lastly... Where are my frickin' cats? I have checked every camera and haven't seen them! My guess is that there was a loud noise and they're hiding under the couch or under the bed or something. Either that or they've totally escaped, and now I have a new adventure awaiting me after work.
Can you imagine how boring my life would be without cats and robots?
Posted on November 4th, 2017

Tonight is when the clocks get set back in the USA for Daylight Saving Time ending. You would think that I'd be happy because it means an extra hour of sleep, but I most decidedly am not. First of all, dicking around with the clocks is just plain idiotic in 2017. Second of all, my cats... who don't give a crap what a clock says... will be in my room at 6am tomorrow wondering why in the hell I am not getting my ass out of bed to feed them. What am I supposed to do? Explain to them that they will have to wait an hour because of stupid Daylight Saving stupidity? I suppose I could try, but odds are THEY WON'T UNDERSTAND ME BECAUSE THEY ARE CATS!
Though... the are very smart cats, apparently.
A couple times I've come home and found the television powered on in my bedroom. Each time I didn't think I had left it on, but maybe I'm going senile. On Thursday when I got out of the shower, I head to my bedroom and see my TV on again. This time I KNEW I didn't have it on, so I figured that it is somehow turning itself on. When I go in to turn it off, I notice Jenny laying on my bed staring at the television. I then look at my nightstand and see the AppleTV remote. Suddenly... 2 + 2 snaps together in my head. The AppleTV remote is so overly-sensitive that it will activate if you so much as fart on it. It would be easy for a cat to step on it... even bump it... and turn on the TV. JENNY IS TURNING ON THE TV SO SHE CAN WATCH IT! Except she hasn't figured out how to start up a video, so she ends up staring at the AppleTV menu. Then she gets bored because there's no action, and leaves. Which would be fine, except she doesn't turn the TV off when she's done. I dunno... maybe she comes back when the screensaver activates? Who can tell with her. She's a very private feline...
And then...
After the TV incident, one of my Facebook friends was joking about the cats finding the thermostat control. I laughed it off... as anybody would... BUT THEN I CHECKED ON MY CATS WITH THE SECURITY CAMERAS ON FRIDAY AND I SEE THIS?
Yep. That's Jake. Messing with the thermostat.
While Jenny watches.
CATS!!!
That same morning while I was getting ready for work, I find Jenny biting at her back-right claws over and over again. She was walking on that foot just fine earlier, so I go into a panic thinking that something is wrong with the nails. Then I film her in case the vet wants to see it. THEN I Google the issue only to find out that nothing is wrong... she's just giving herself a pedicure...
She hops down and walks away, her foot looking perfectly normal. I wonder how long until I stop panicking at absolutely everything my cats do that's new to me?
Jake has been especially friendly lately. Though I think it's because he likes my body warmth, since he's been sleeping on my chest while I work and watch TV almost every night. Unfortunately, my need to sing along to 80's music is not compatible with his ability to sleep (which is substantial).
Madonna's Holiday...
Thompson Twins' Hold Me Now...
Poor Jake.
I can't be an easy roommate to live with.
Posted on October 31st, 2017

It's Halloween again!
This past week when I was at Home Depot, all their decorations and spooky stuff was on sale for 50% off, which wasn't tempting to me (what a waste of money!)... until I saw two cat skeletons for $9 each. Now that I'm interested in.
Jake and Jenny? Well... not so much. They sniffed around for ten seconds, then went on with their busy lives...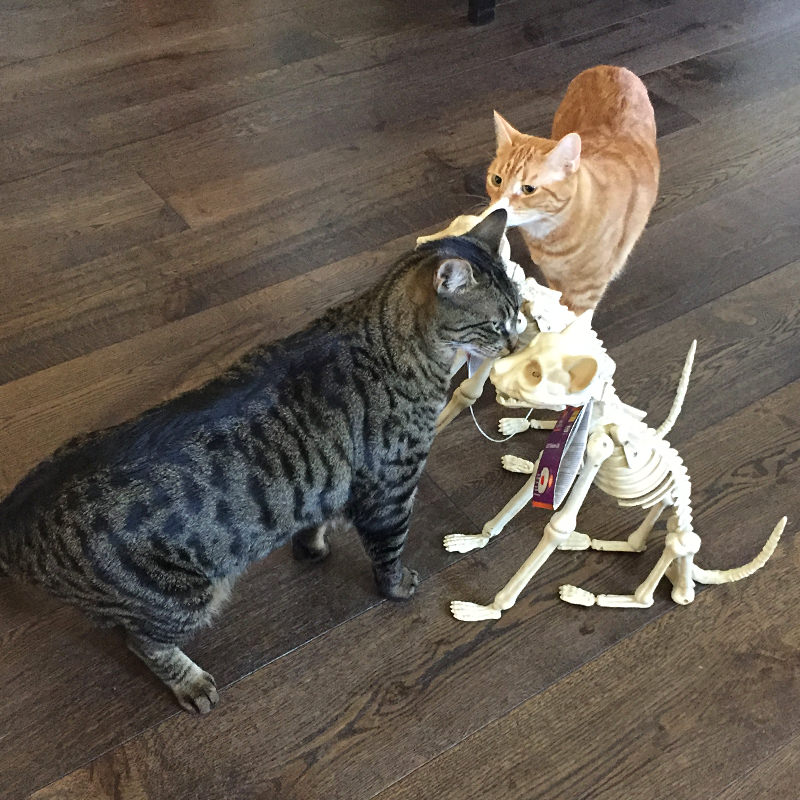 Hopefully my trick-or-treaters will be more intrigued with Dead Jake and Dead Jenny than the live versions were...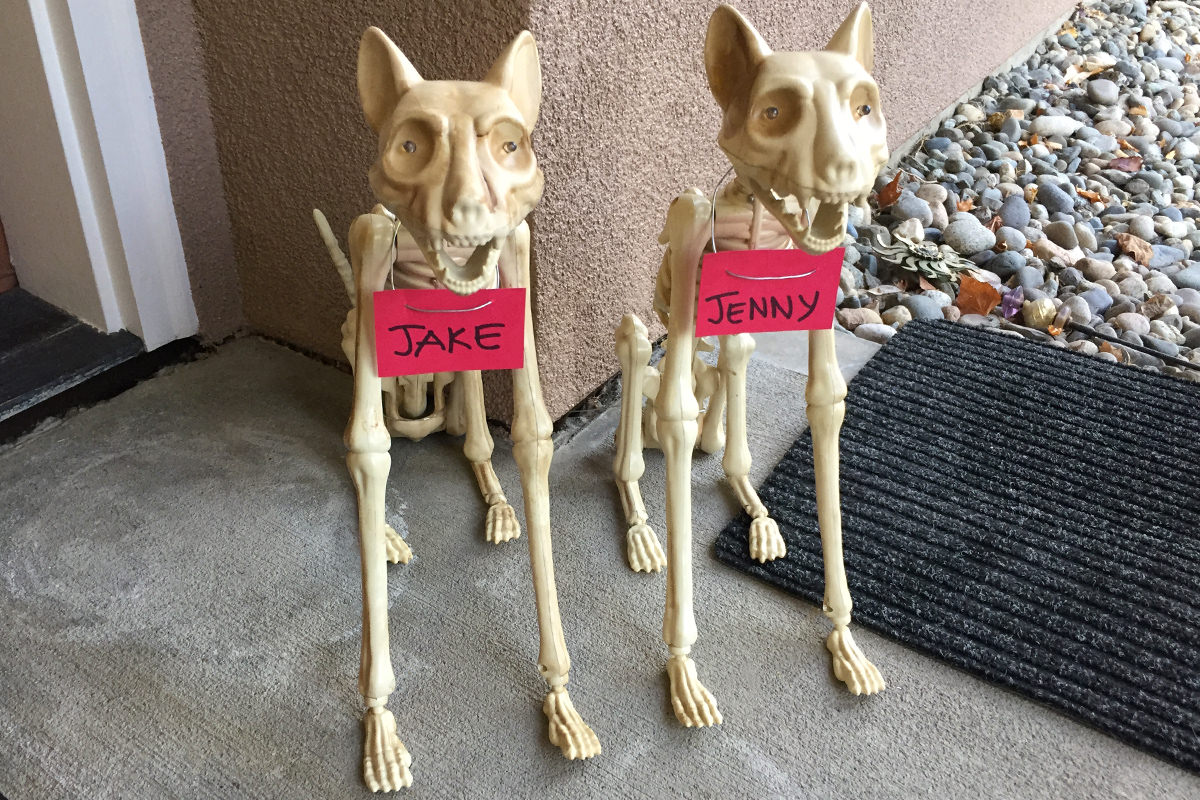 And don't forget my awesome wreath addition...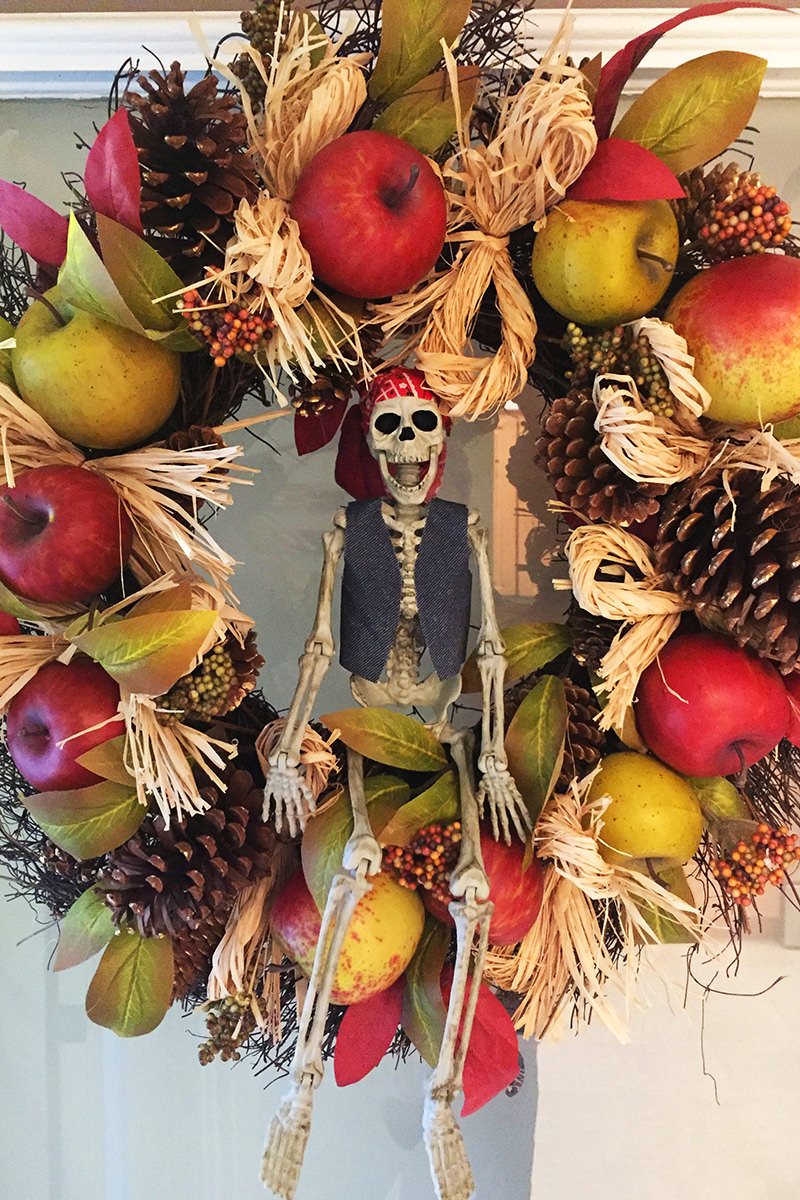 Now that decorating is done, all that's left to do is pass out the candy...
Guess we'll see how many trick-or-treaters I get this year. Last year it didn't top 60.
Posted on October 30th, 2017

It's been getting colder. I know this because the heat has been coming on from time to time. And last week I was mostly freezing from the minute I got out of bed... all the way to work... most of the day at work... all the way back home... then right up until I crawled under my electric blanket at night.
But yesterday and today?
Heatwave!
Well, not really, but it's been unseasonably warm out. My cats have been lapping it up... hanging out in the catio as if they know that the warm days are numbered. They are not always easy to spot out there, however...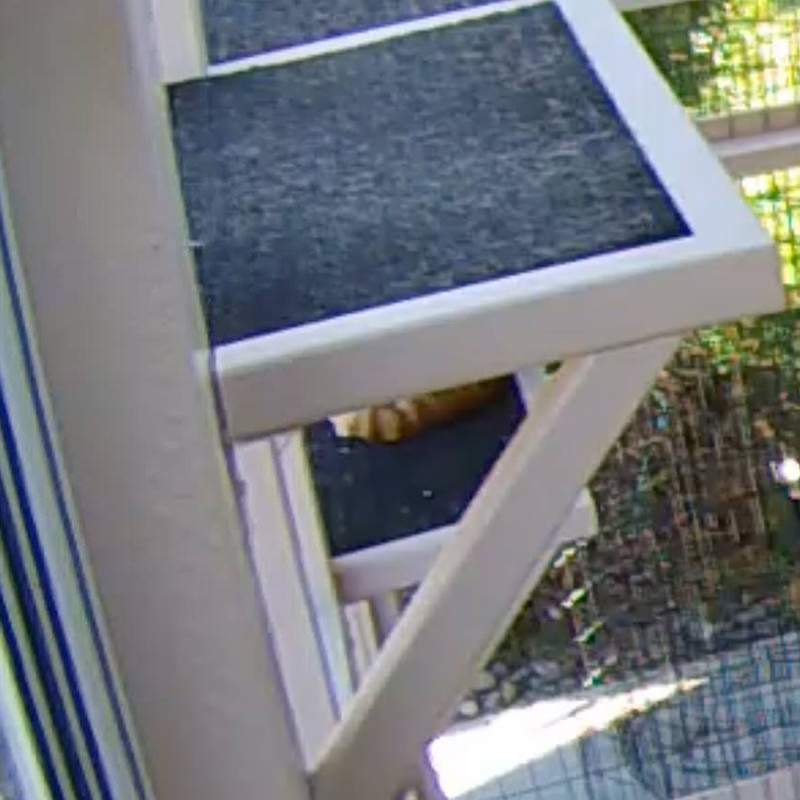 Enjoy it while it lasts... enjoy it while it lasts.
Posted on October 22nd, 2017

I am Sundaying so hard right now, because an all new Bullet Sunday starts... now...

• Feral! This past Monday was "National Feral Cat Day." My cats, Jake and Jenny, were feral kittens when they were found. I don't think they quite adapted to foster care, and were still very much feral little scrubbers when I adopted them. Weeks of patience turned into months of building trust which has turned into 1-3/4 years of the best furry friends I could hope for. They are still, in their hearts, feral cats who are very slow to trust. And they hide the minute anything out of the ordinary happens. Sometimes, on rare occasions, they are even wary of me. But most of the time they love crawling all over me for pets and attention and I've never been lonely since they took over my home. Feral cats are more work than those kitten raised around people... but I wouldn't trade mine for the world. If anything, I think I appreciate them more than I would other cats because I had to put effort into getting them to accept me. And once they did? There's no better feeling...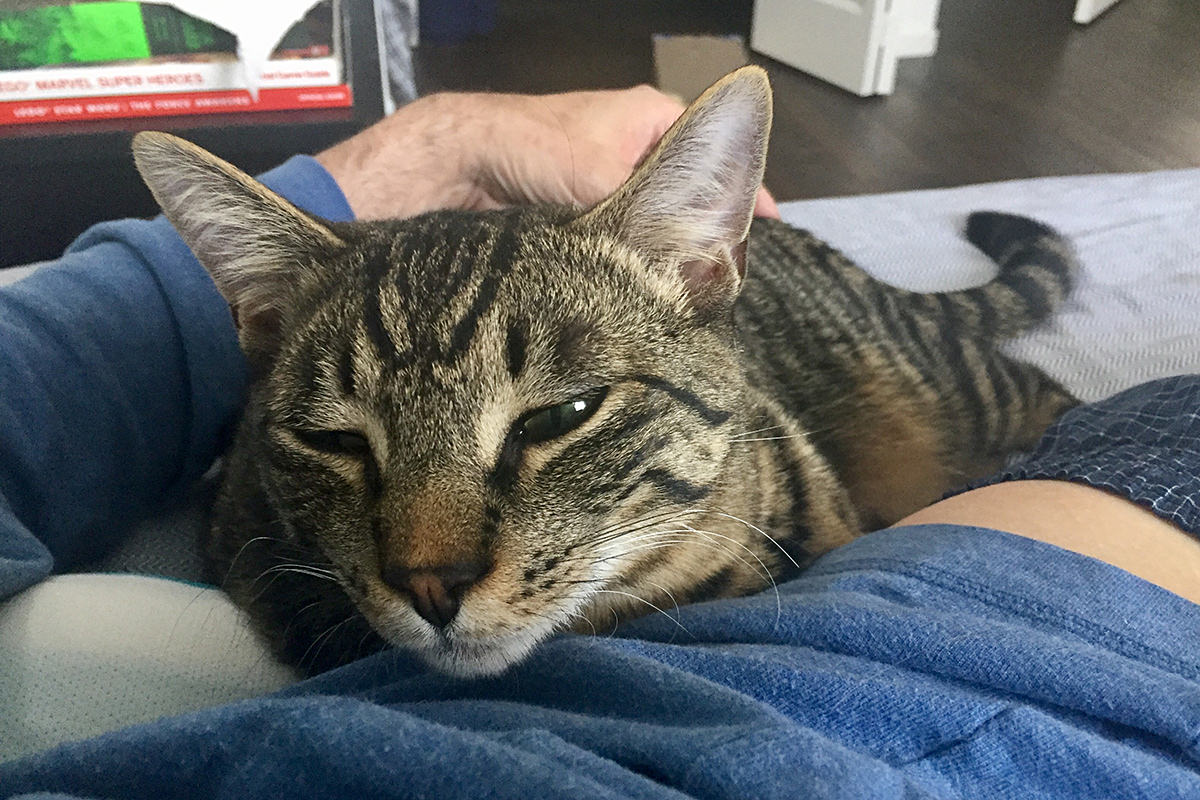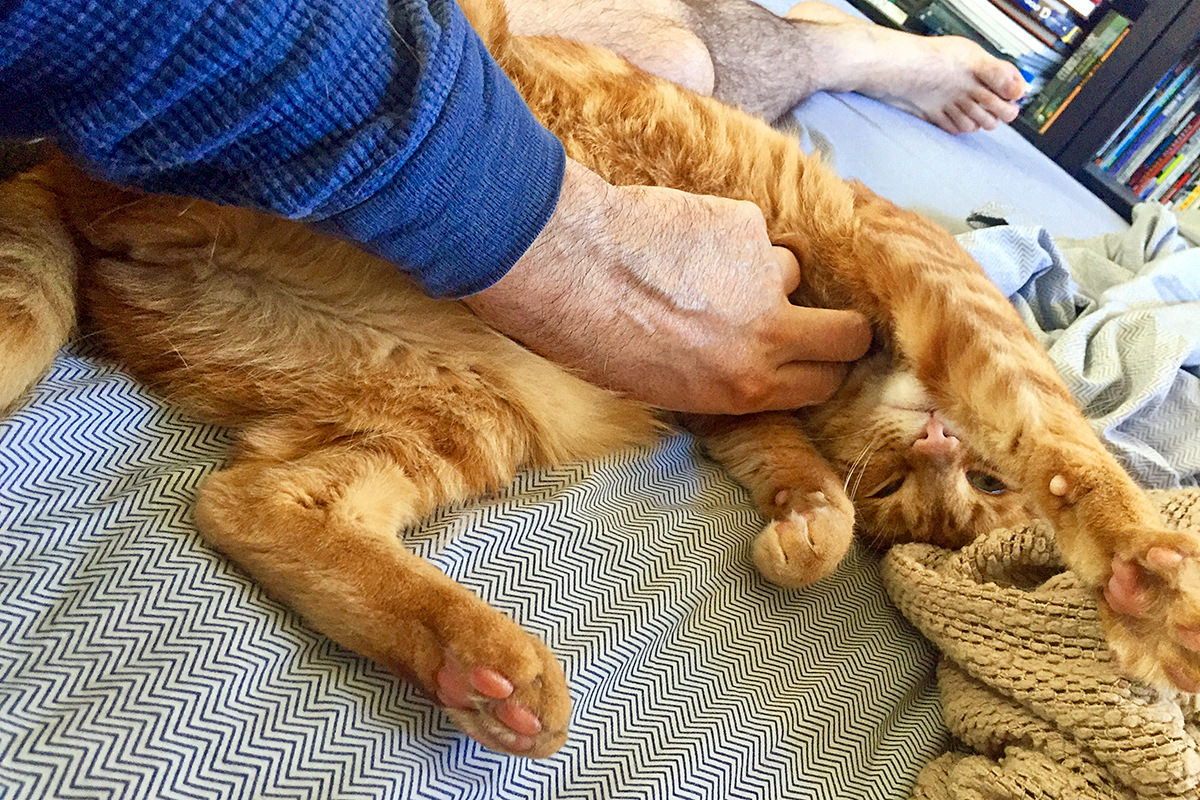 If you have the opportunity to help out a feral cat, the work is definitely worth the reward!

• Dimensions? And so... it would seem that LEGO Dimensions is no more. Typical. Oh well. The gameplay was getting tired... but it was kept fresh by the licensed properties they kept bringing to the table.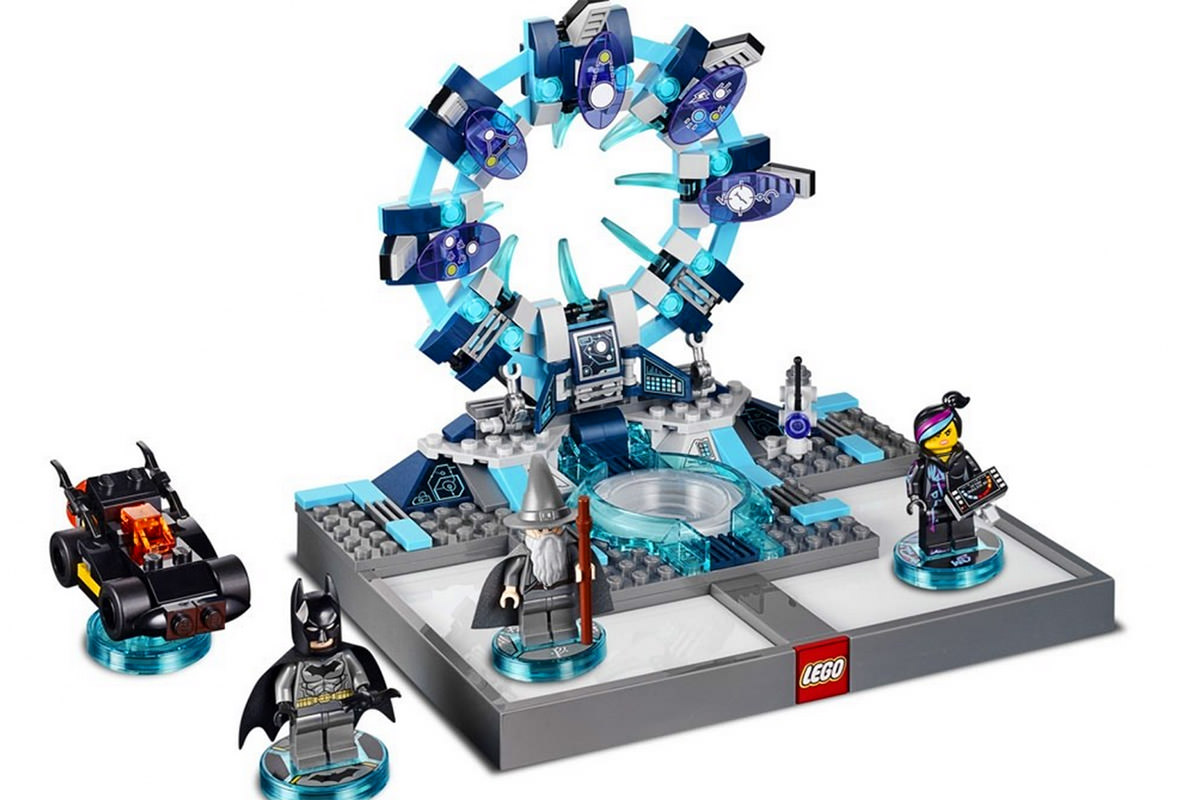 Wish they would have got LEGO Star Wars in the mix before signing off... after Disney Infinity dried up, it seemed a natural.

• Get Help! The reviews for Thor: Ragnarok have been stellar. And with each new clip released, I just want to see it more...
Cannot. Wait.

• Lucifer! Right now there's a lot of good television going on. In addition to The Good Place, which is the best show on television right now, we've also got Star Trek: Discovery, The Flash, The Orville, and Supergirl... not to mention some of the indy oddball stuff (like Dirk Gently), which makes it tough for me to keep up with my shows. But that one show I will always make time for? Lucifer!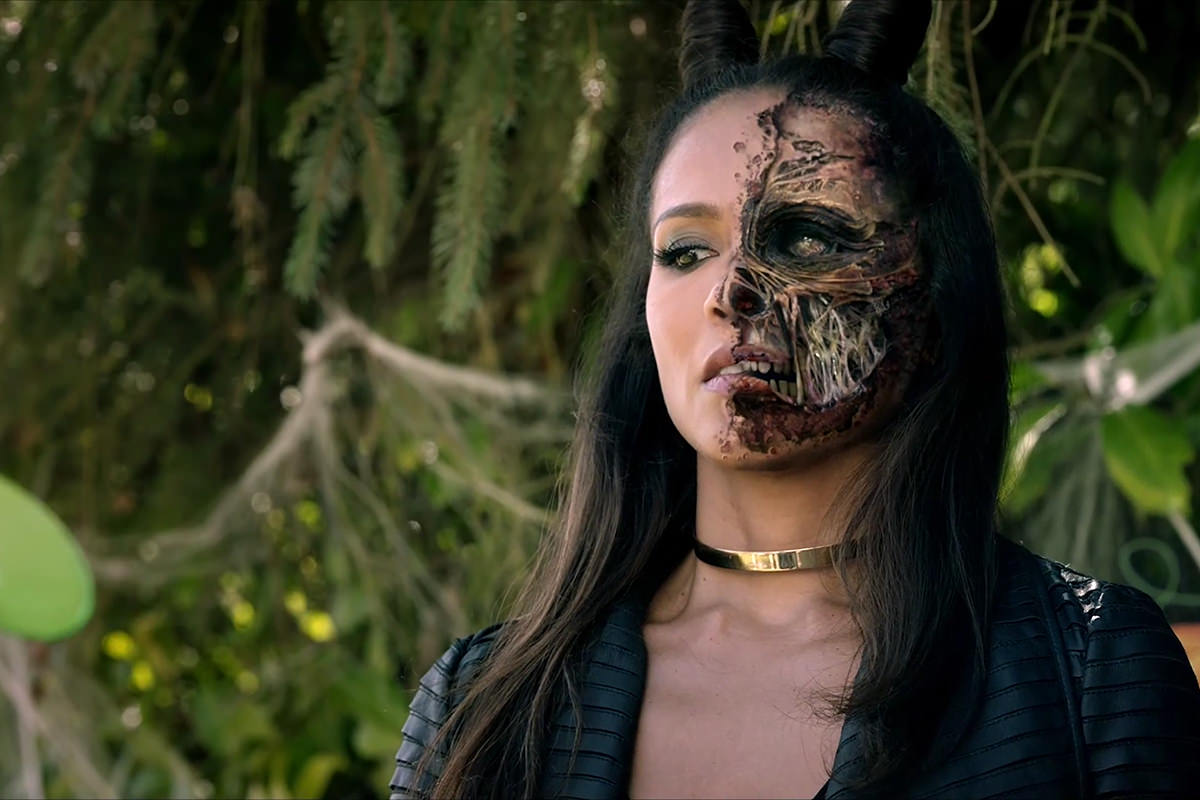 Last season was fantastic because "Mom" came to visit, which led to some interesting directions for the show. Now they seem to be focusing on fleshing out secondary characters instead of bringing in new ones, and I couldn't be happier. Maze is probably the best character on the show after Lucifer, but has been largely marginalized. But this last episode (S03:E03 Mr. and Mrs. Mazikeen Smith) puts her in the spotlight and the results are so amazing I find myself wishing they would spin her off into her own show. If you're not watching, you really should be.

• Jack! Another show I've been very much enjoying has been the revival of Will & Grace. Though I strongly dislike the two main characters, secondary characters Jack and Karen always seem to salvage the show. The latest episode (S09:E04 Grandpa Jack) is no exception. Jack, who discovered he had a son (thanks to a sperm bank "donation") gets an even bigger surprise when he discovers his son had a son, so he's now a grandpa!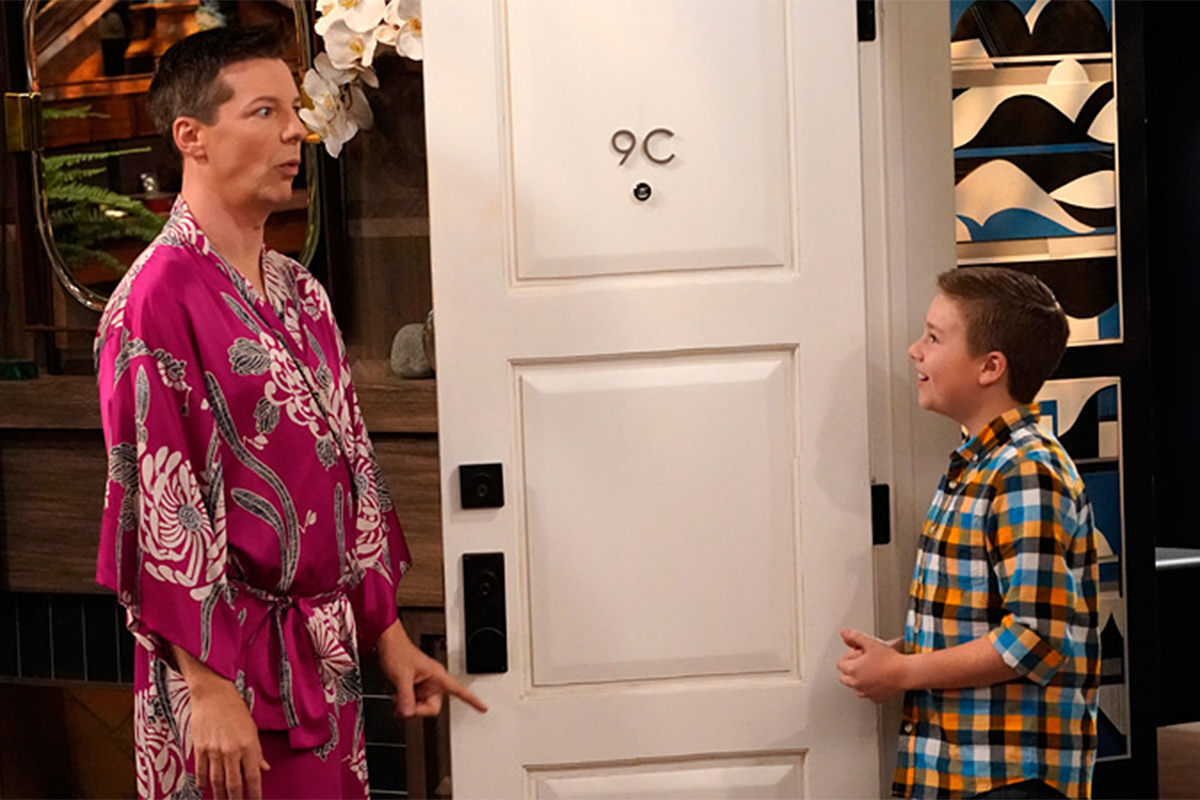 I will not spoil the story except to say... it's both hysterically funny and emotionally devastating at the same time. And it has two guest appearances that are absolute gold. When they restarted the show, I was hoping that we'd see Jack's son again. I never expected that his story would be this good. Well worth a look.

• Decor! When I moved into my home, I noticed that the previous owner had left a lot of decor scattered about. None of it was too my taste, so I made it my mission to toss it all out. The only thing left is a lion head above my doorbell and a weird dried flowers plaque with hooks I use for my keys and hats. The plaque was useful, but I vowed to replace it when I found something better... I never did. The lion I was going to ditch when it was removed for painting... but I ended up putting it back. Don't know why. I kinda like him, I guess...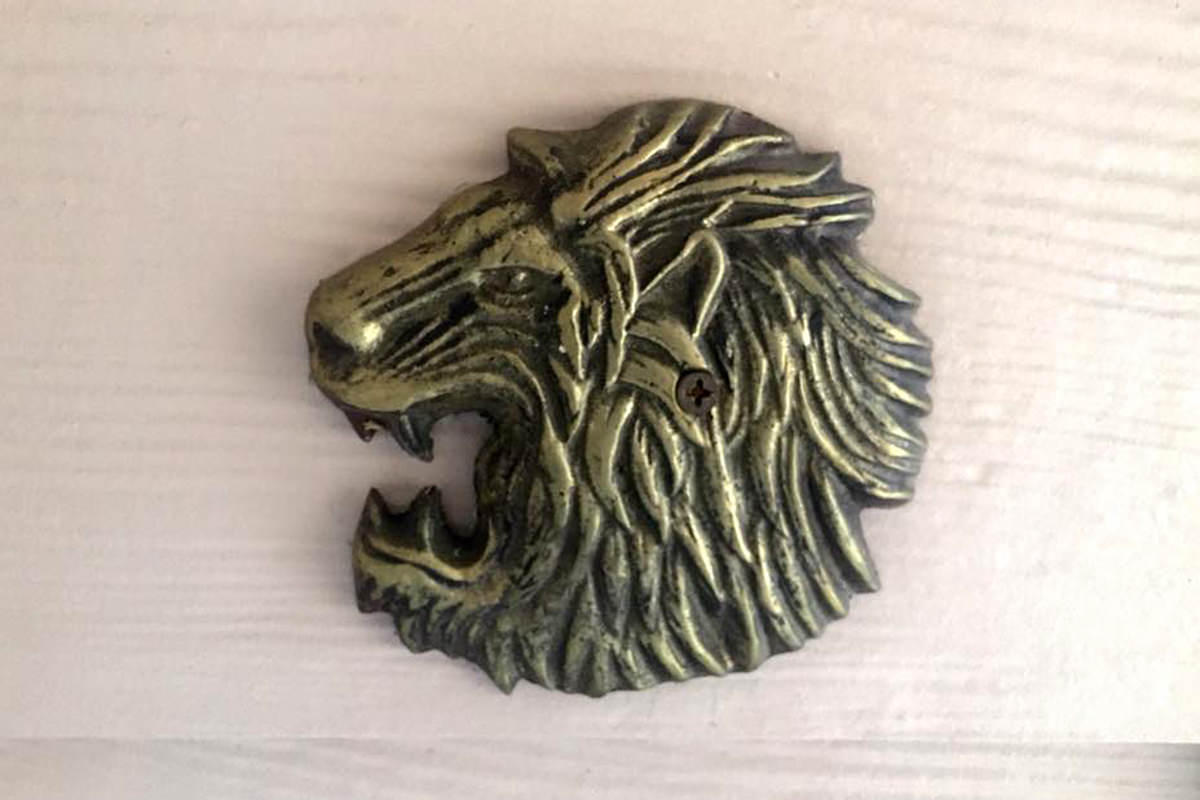 I suppose one of these days I really should go shopping to find a replacement for my key hooks.

And... Sunday is over. So too are the bullets.
Tags:
Bullet Sunday
,
Cats
,
LEGO Dimensions
,
Movies
,
Star Trek
,
Television
,
The Good Place
,
Thor
Categories:
Bullet Sunday 2017
,
Cats 2017
,
LEGO
,
Movies 2017
,
Television 2017
—
Click To It:
Permalink
—
0 Comments: Click To Add Yours!
Posted on October 21st, 2017

I haven't posted about my cats in a couple weeks, so let's get caught up then, shall we?
First of all, my efforts to keep my cats out of the cat food/treat/toy cupboard continue to fail. If I tape it, they paw at the tape. If I buy a child-lock, they chew it off. I'm beginning to think that nothing short of a deadbolt is going to do the trick. Especially when I wake up and find this waiting for me downstairs...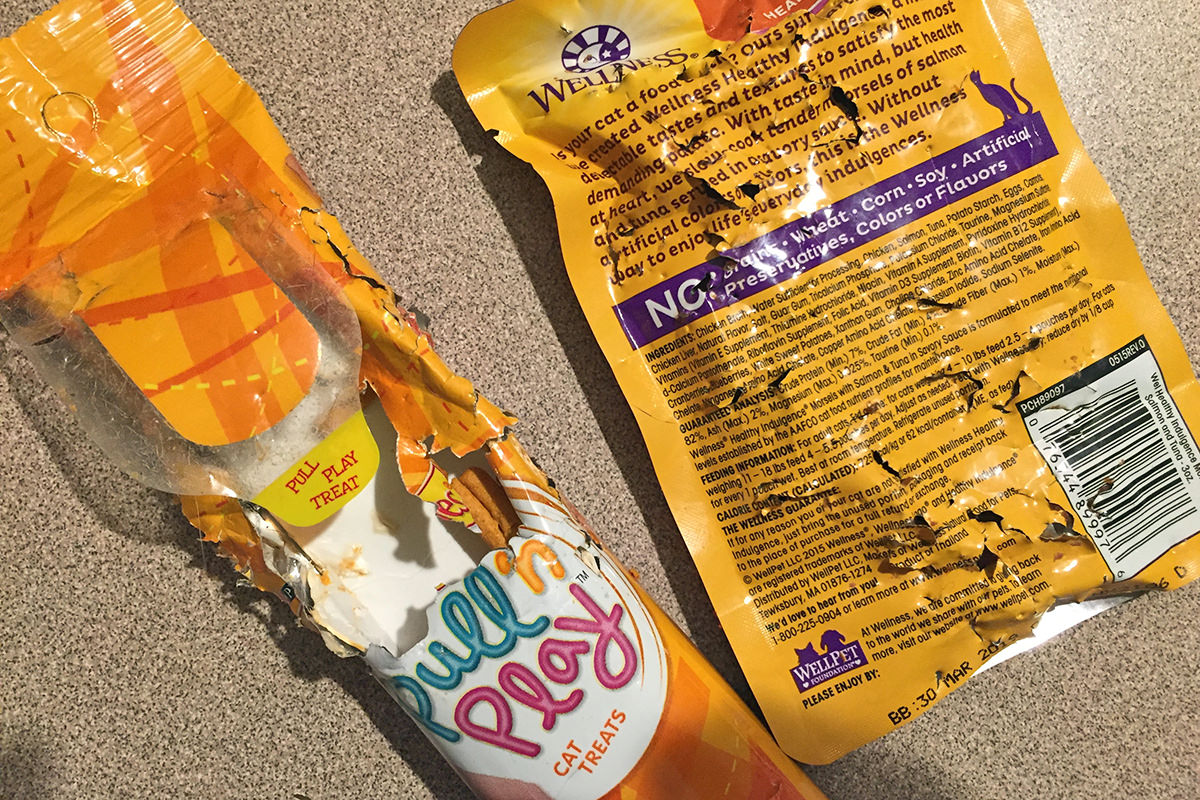 I know it's Jake who does the breaking in, but every time I check the security camera footage, Jenny is most definitely sharing in the spoils.
Second of all, Jenny continues to love the electric blanket. As I mentioned a while ago, she just can't seem to get enough of it. Even though she's perplexed as to how it works. For some reason there's a disconnect between her brain telling her it's not possible and her body sensing its glorious warmth. She still walks around on it like she can't believe what's happening. Though most of the time she's sleeping...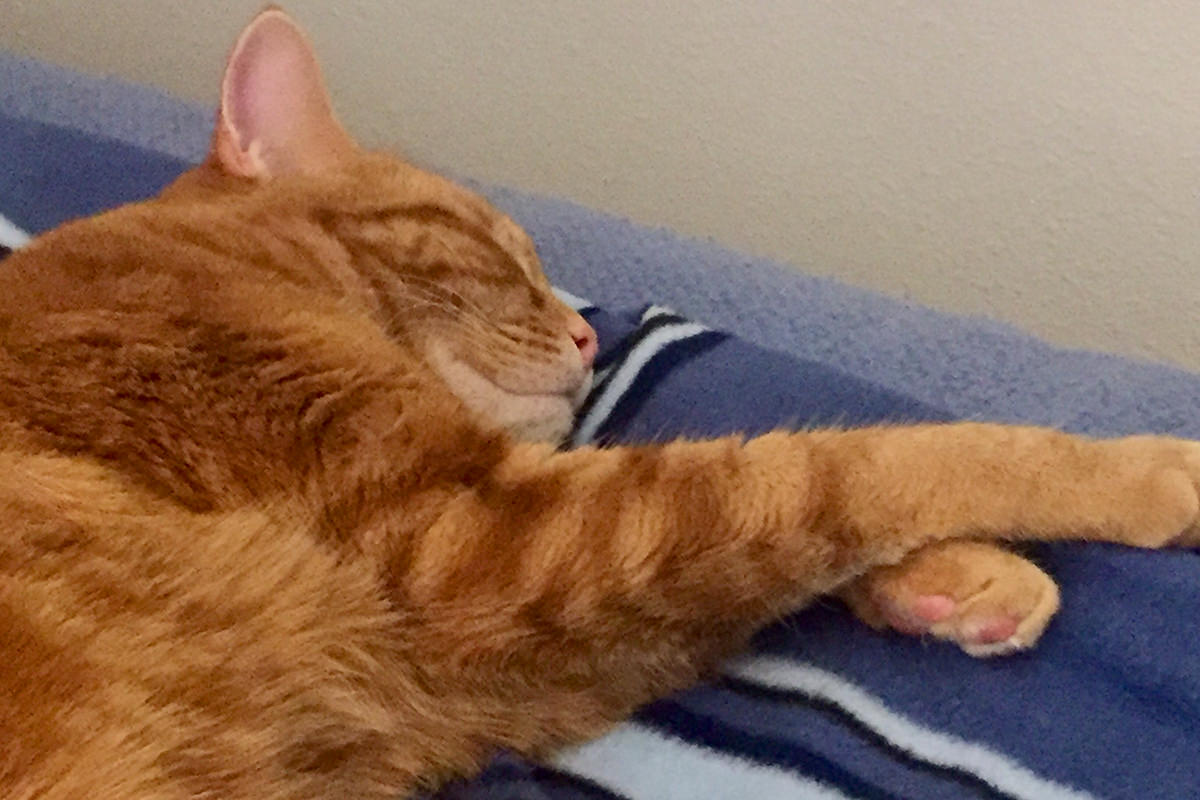 The only thing that will wake her up is when the local high school football team scores a touchdown and they fire off the cannon...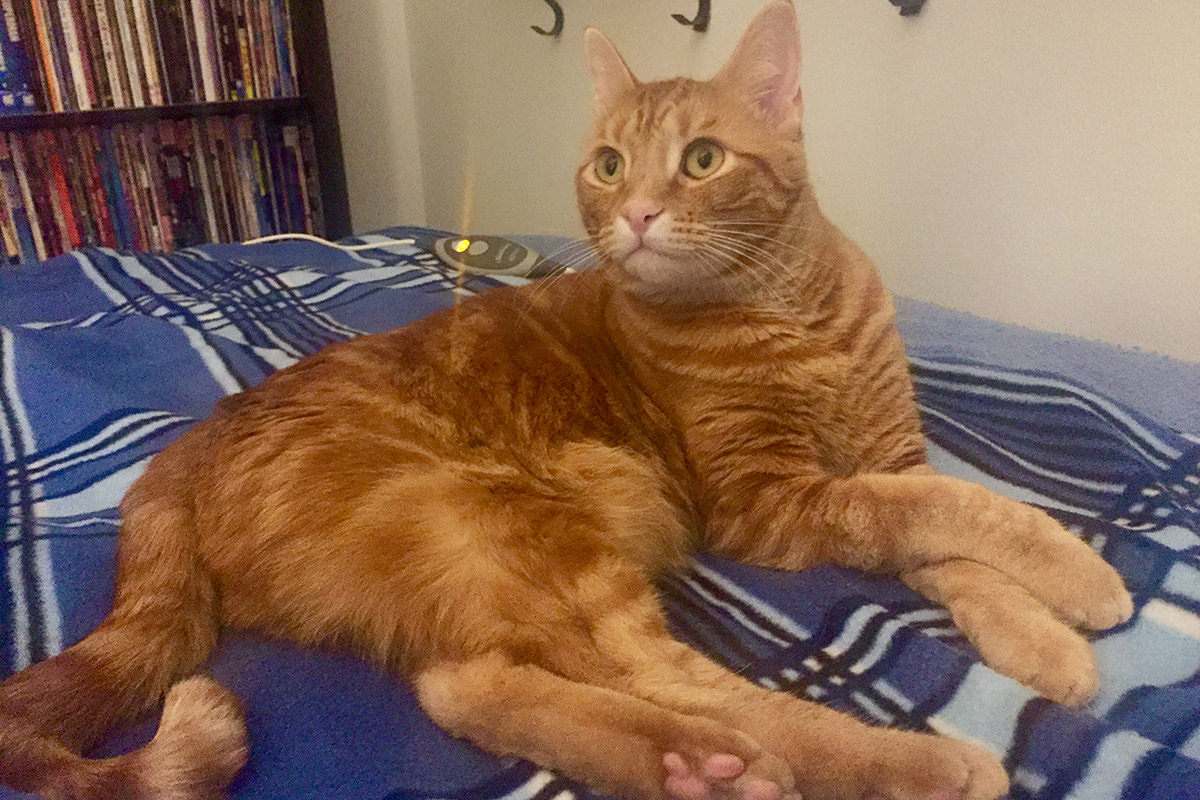 Just look her crossing her legs like the little lady she is!
Well, except when she's torturing bugs, which seems to be her favorite activity after sleeping. When the painters had to leave the doors open, a LOT of bugs who were looking to find a warm spot for the winter came crawling/flying in. I try to capture as many as I can so I can take them outside, but sometimes Jenny has other plans...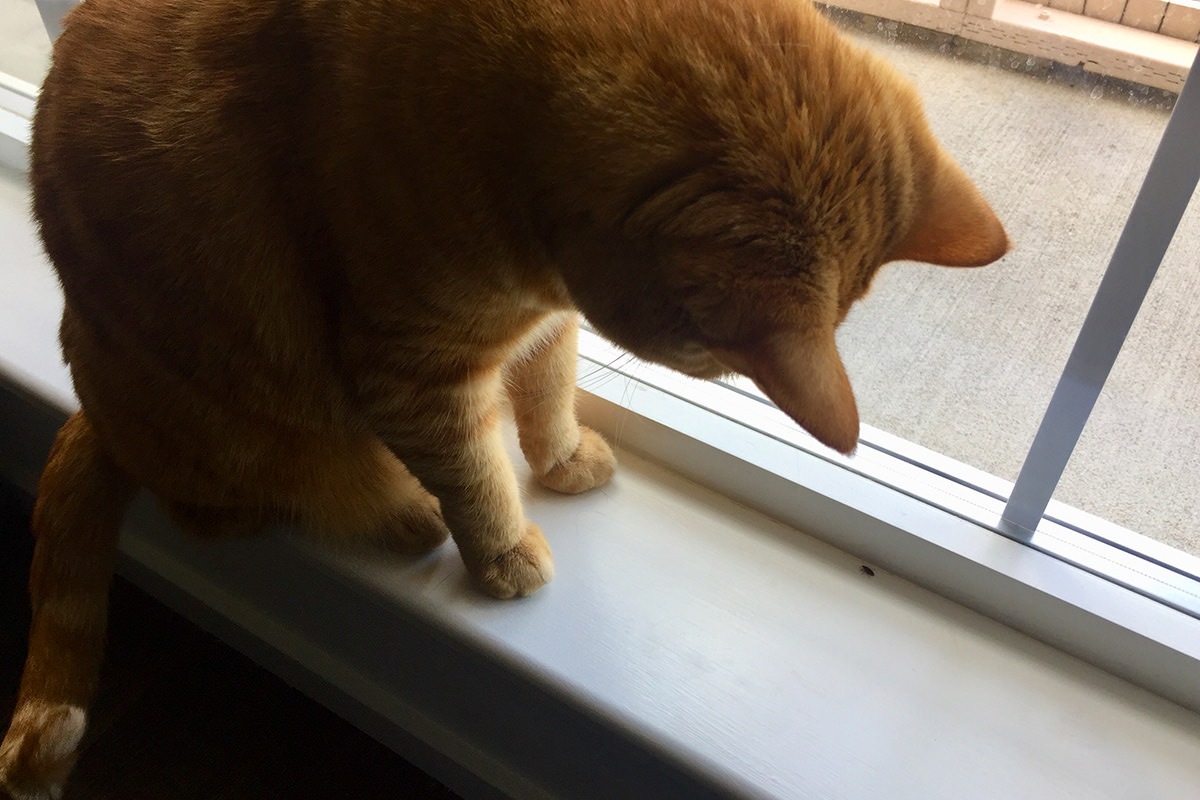 The little monster.
Speaking of Jenny...
People keep asking me if she still brings me tributes in the morning. The answer is, yes. As you can see from this photo I took last week where she was particularly industrious that morning...
Eight... eight... toy tributes. Which has to be some kind of record.
As if that wasn't enough Jenny for this Caturday, I have to share that I think that she has joined in the WAR OF THE ROBOTS that's been going on in my home between Carl the RoboVac and Clay the Litter-Robot. I caught her throwing towels on the floor for Carl to choke on just as he was headed to clean around the couch, THEN SAT THERE WAITING FOR HIM TO ARRIVE...
Clearly Jenny is Team Clay (whom she loves) and not Carl (whom she seems to hate).
And, speaking of Carl, he may soon have a little brother hanging around! More on that next week!
And speaking of hanging around, I think I might have a ghost. I haven't seen them... but will admit I've noticed weird noises going on from time to time. Like one of the cats is walking towards my bedroom, then I look and they are both already in the bedroom. So maybe not just a ghost... IT'S A GHOST CAT?!?? Jake and Jenny seem to spot Ghost Cat often, as sometimes when I check in on them throughout the day I see them acting strangely (well, more strangely than usual). Like they'll be eating and suddenly turn around to look at something...
But when I check the other cameras, there's nothing there. When I captured the above footage, I came home and checked the secondary security camera system (which is on battery back-up and stores locally in case the internet and/or power goes down) but they didn't spot anything either. Then I started scrubbing through the audio thinking it might have been a creak from the house settling or something, but... no. Which is strange, because the microphones are very good at capturing even the softest noises.
So I dunno. Hopefully one of these days I will spot Ghost Cat so I can come up with a name that suits them.
In final Caturday News... it is raining hard while I type this. Really hard. Which has Jenny very upset and confused, as she's raging at the rain she can hear everywhere, but not see (turn your volume way up)...
Jake, however, doesn't seem much bothered by the rain. Here's him "helping" me type up this blog entry...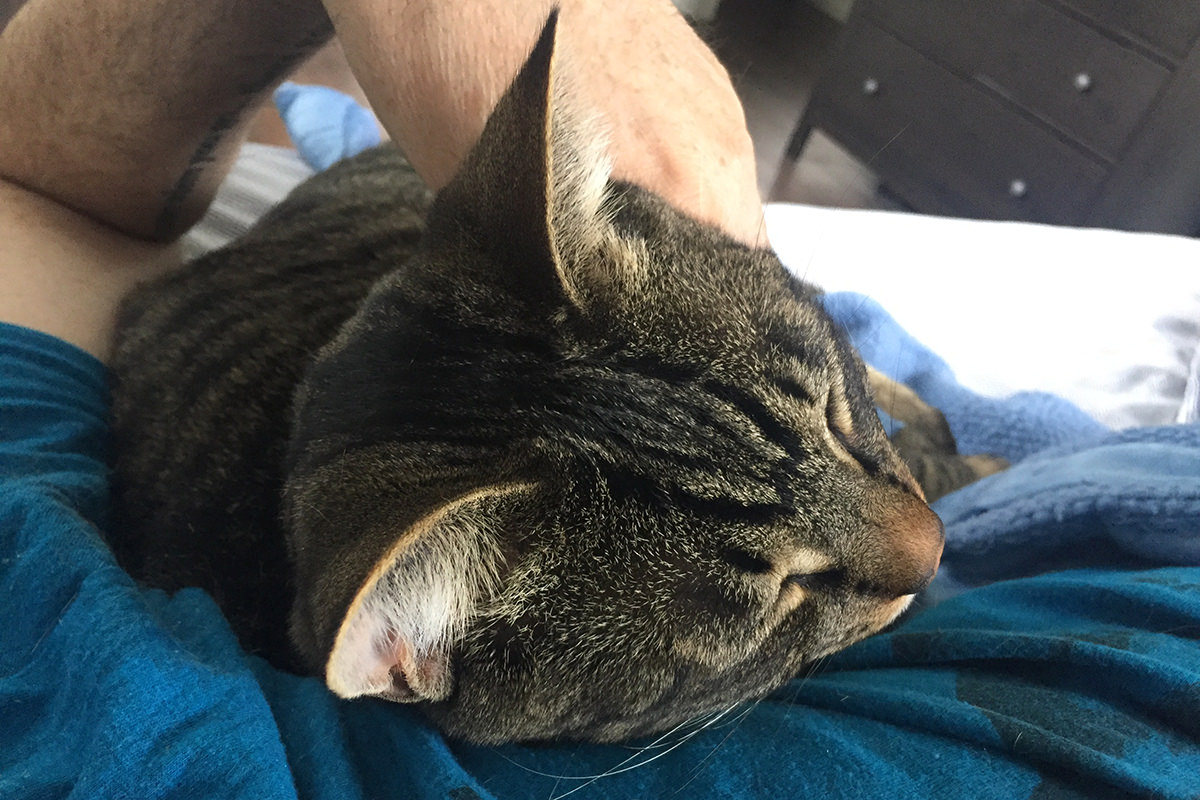 See you next Caturday.