Posted on June 24th, 2020

This has not been a good week. Adobe updated their Creative Suite (which includes the primary tools I use for my work... Photoshop, Illustrator, and InDesign) and, just like last time, there have been serious problems. Things that used to work great no longer work at all. Things that used to work one way now work an entirely different way. It's as if Adobe doesn't bother to beta test with people who actually use their tools, because so much of the stuff I'm having problems with are not esoteric, hidden, or new features. These are basic functionality issues that have been killing my productivity during a busy time.
I guess the good news is that I have less time for all the political drama. Facebook has gotten completely out of hand, and I just don't need it.
Tonight as I was listening to YouTube videos while I (tried) to work, I found out that even that's not safe...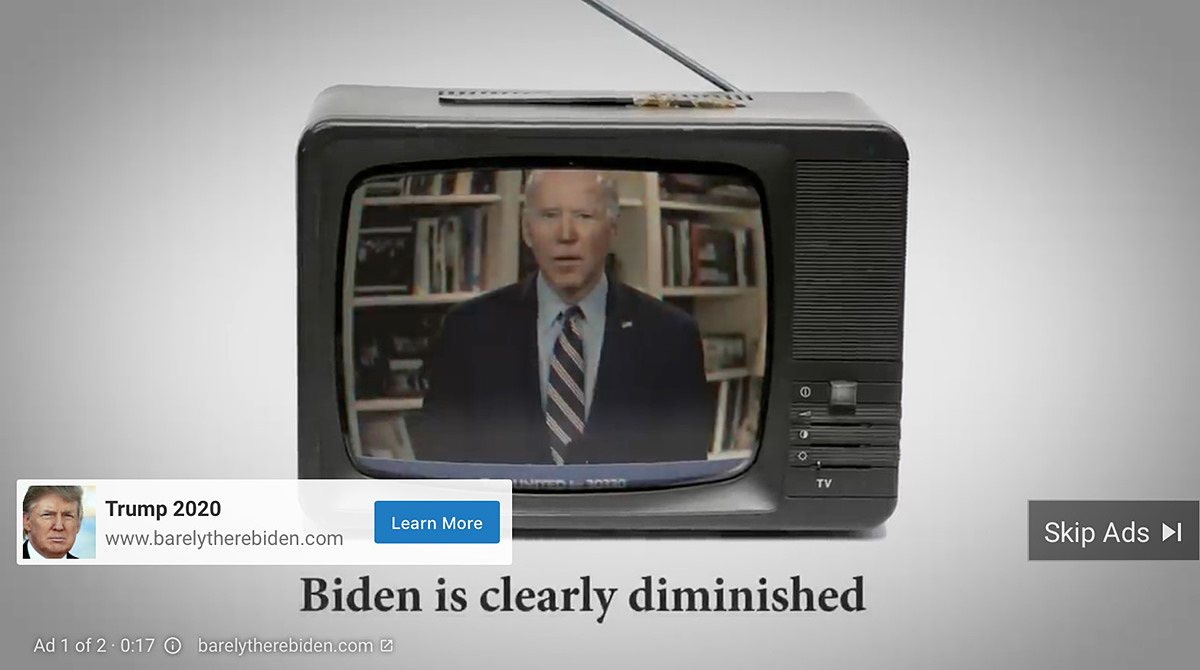 Holy shit... Impeached President Cadet Bone Spurs is calling Uncle Joe "diminished?" I'm not even going to argue that point, but the most diminished person in this fight is so obviously Cheeto Jesus that I guess he pretty much has to point fingers.
It's all he's got, really...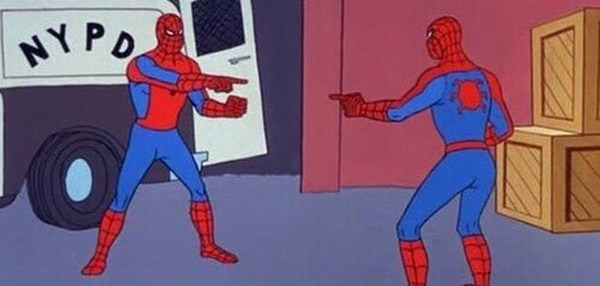 I suppose it's too late for Spider-Man 2020?
Hasan Mihaj from Patriot Act has a really great take that pretty much mirrors where my head is at these days...
So long as we keep clinging to a busted-ass, shitty system, we're going to continue getting busted-ass, shitty candidates. I don't even think that's something that's up for debate.
Time once again to post this fantastic video from CGP Grey on the Alternative Vote...
And if you haven't seen his amazing look at elections, do yourself a favor and take a look at the entire series right here.
Sorry, if I'm forced to be mired in this shitty political bullshit, you get to as well.
Posted on June 2nd, 2020

I've made no secret of my love for CGP Grey videos. They are always so beautifully researched... wonderfully animated... fantastically educational... and amazingly entertaining.
But it's the subtle little moments in his videos that slay me.
In his latest double-video installment on pirates (from two different perspectives!) he illustrates pirates loving treasure by having them rub it all over their faces...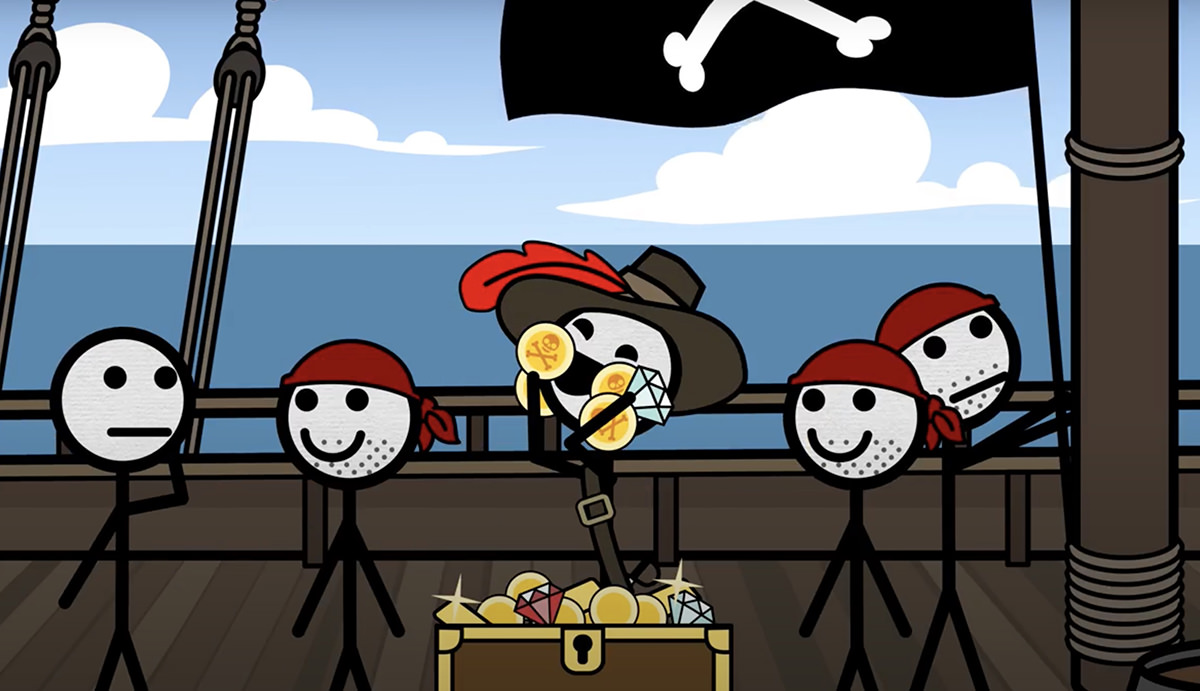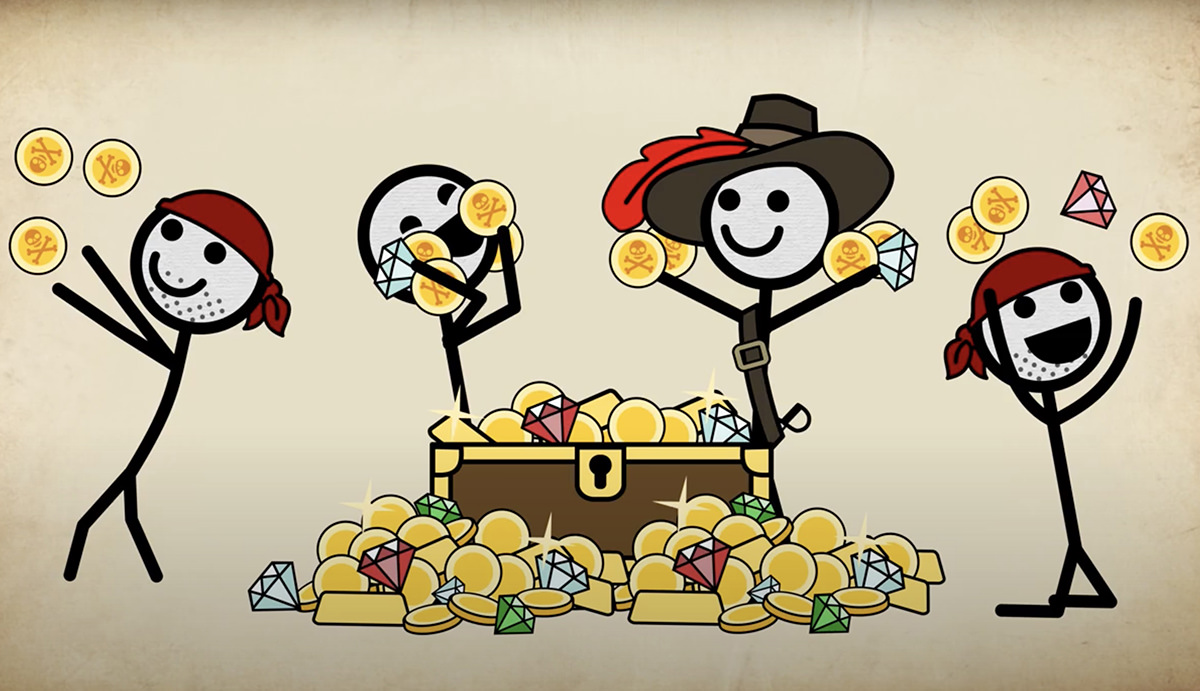 =dies=
And here are the actual videos which are well worth your time to watch. Very cool stuff...
If only I had the time and patience to create such awesomeness.
Posted on February 28th, 2013

CGP Grey, whose fantastic videos I have posted here a number of times, made a new video just for me last week:
HOW TO BECOME POPE!
And now that Il Papa has left the building, and the position is officially available, I thought it important that I take a look...
Wow.
Okay, I'm pretty sure I can create a bishop vacancy... accidents happen all the time. Then I'm confident it's just a matter of a lot of money greasing the right palms to slide into a bishopship. No problem there, as Kickstarter was made for this kind of thing.
But becoming a cardinal?
The current Pope has to appoint me to cardinalship.
And he just retired, so that's a problem.
Maybe if I can just go all Mission: Impossible and eliminate a cardinal so I can impersonate him with a face-mask and get the rest of the cardinals to elect me Pope? I do look good in red...
After impersonating a cardinal with a good chance at Pope, then getting the other cardinals to vote me Pope, I can then take the name Pope Dave Two the First. THEN I can go pray in private at the Sistine Chapel, remove my disguise, and emerge with my own face. Then I'll just convince everybody that God came down and re-made me in his image. Which should be simple thanks to my God-like visage.
Easy. LET'S MAKE THIS HAPPEN, PEOPLE!
But first, it's time to watch more CPG Grey videos. What a time-suck his YouTube Channel is...
Okay, now let's get to work...