Posted on Sunday, March 29th, 2020

The news has been anything but cheerful lately, but hang in there... because an all new Bullet Sunday starts... now...

• U-S-A! U-S-A-! U-S-A-! But before we get started... this video is two minutes long. I encourage you to take a hard look at every second of it. This is what happens when you call the coronavirus a "Democrat hoax" and don't take things seriously early on. And, for us here in the USA, we're not even at peak coronavirus yet because there are still states which are refusing to do anything because "We don't have many cases here." Well, yes, you dumb-fucks, the whole point is to KEEP IT THAT WAY...
Stay healthy everybody. You could end up breaking a hip or having a heart attack or chopping off a finger only to find that you can't be seen at a hospital because it's been overrun with coronavirus patients. You may consider yourself able to survive COVID-19... and that's great. But your actions could infect others who end up taking up hospital space you might need for other emergencies. It's in everybody's self interest to keep hospitals from piling up. Let's all pray it's not too late already.

• Trump Is Risen! Thank heavens that President Trump actually listened to people who know shit and reevaluated his plan to cancel quarantine by Easter. But before that happened, there was this, and if you close your eyes...
And if you think this parody is an exaggeration, Cheeto Jesus has been Tweeting about how big the ratings are for his Coronavirus Press Briefings, despite the fact that more and more people are dying due to the snowball effect of his initial inaction. Holy shit what a narcissistic asshole. And he just keeps getting so much worse every damn day.

• Warz! If you don't know who Max Brooks is, you really should. His book World War Z is sublime apocalyptic zombie-fiction which reads so realistically because his research into pandemics was brutally extensive. He's so well-studied and important to the field of disaster preparedness that he has lectured at the U.S. Navy War College, for heaven's sake. Which is why his viewpoint on current events is worth noting: 'All Of This Panic Could Have Been Prevented': Author Max Brooks On COVID-19. This is some scary shit, and goes to show just how buffoonish the Trump Administration's handling of a crisis of this magnitude has really screwed us.

• ACCESS! Just in case you aren't watching Star Trek: Picard... and you absolutely should be... here's your chance to do so for free. I did not like Star Trek: Next Generation that much, but am loving Picard. I loved Star Trek: Discovery even more (especially the first season), and this freebie unlocks all of CBS All Access, so you can take a look at that one as well!

• Live! There was a meme running through Facebook where you are asked if you can name a band you've seen live for every letter of the alphabet and one that starts with a number. I did pretty good...
# - (The) 1975
A - a-ha
B - B-52's
C - Cheap Trick
D - Depeche Mode
E - Erasure
F - Foster the People
G - Green River
H - Heart
I - Idol, Billy
J - James, Etta
K - Ke$ha
L - (The) Local Strangers
M - Matt & Kim
N - Nirvana
O - Orchestral Manoeuvres in the Dark
P - Pet Shop Boys
Q - Queens of the Stone Age
R - Rogers, Nile (and Chic)
S - (The) Shore
T - Thompson Twins
U - Ure, Midge
V - (The) Vapors
W - Wrabel
X -
Y - Yanni
Z - ZZ Top
Many of these letters could have had multiple answers. I'm fairly certain I saw at least one band with a name starting with "X"... especially some of those indy bands that were playing during the whole "grunge" movement in Seattle when I was hitting the clubs... I just can't think of any.

• Museum Project! People are getting way creative in finding ways to spend their quarantine time. One of my absolute favorites are those who are recreating famous paintings. Some of them are absolute gold, and there's a terrific Instagram feed where they showcase some of the best ones...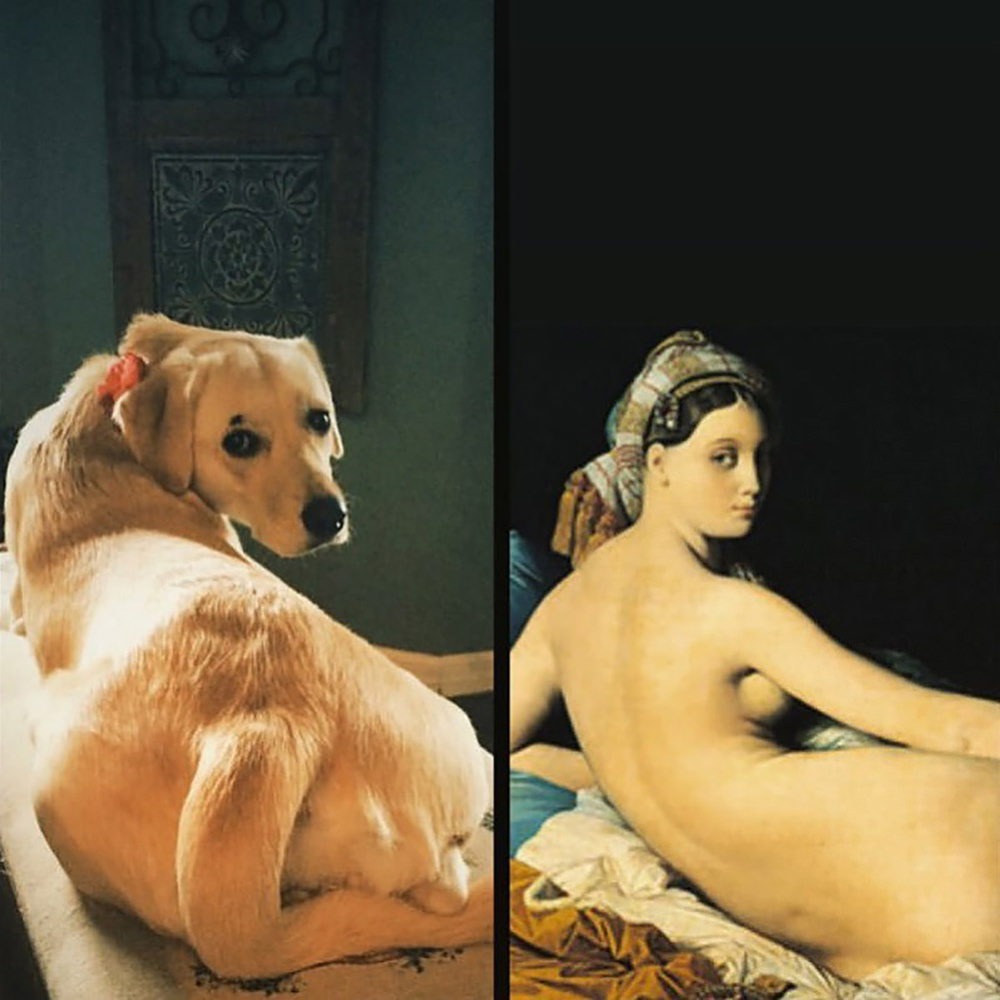 A lot of creative use of toilet paper in that Insty-feed!
And there have also been some professional reimaginings that are absolutely sublime. My favorites by a wide margin are those that popped up by Dutch photographer Jenny Boot. Here is Pearl inspired by Vermeer's Girl with a Pearl Earring (housed at Museum Mauritshuis in The Hague)...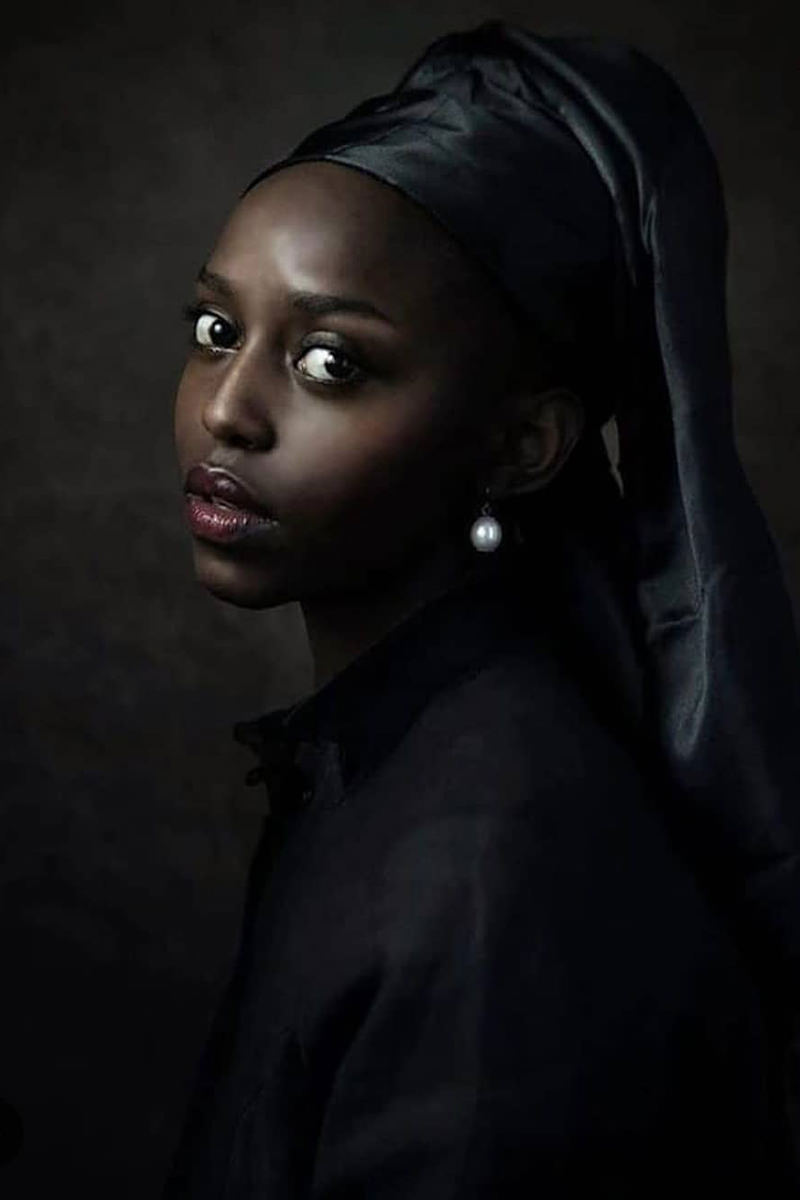 ©2019 Jenny Boot Photography
The original Vermeer...

© Museum Mauritshuis
Here is de Kus, inspired by Vermeer's The Kiss (housed at Museum Belvedere in Vienna, which I was lucky enough to see in person)...

©2019 Jenny Boot Photography
The original Klimt...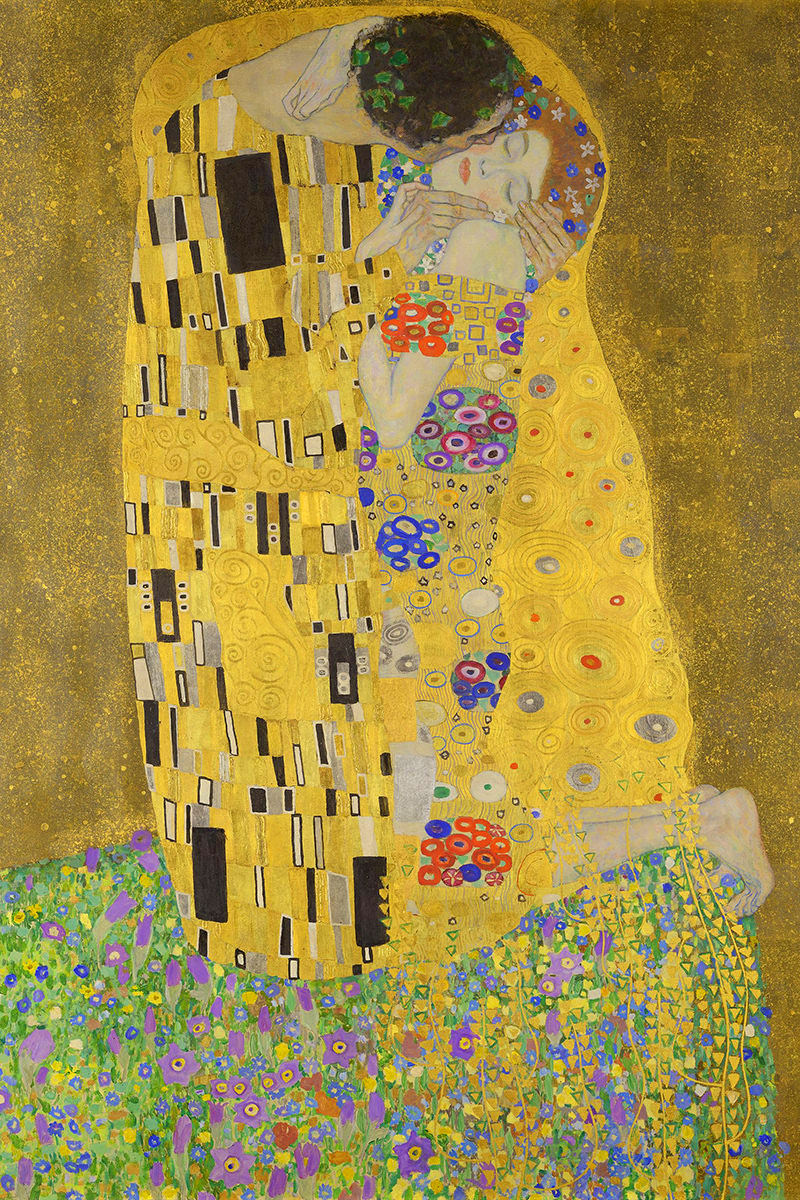 © Museum Belvedere
And here is Davinci's Cat inspired by Lady with an Ermine (housed at Muzeum Czartoryski in Krakow)...

©2019 Jenny Boot Photography
The original Da Vinci...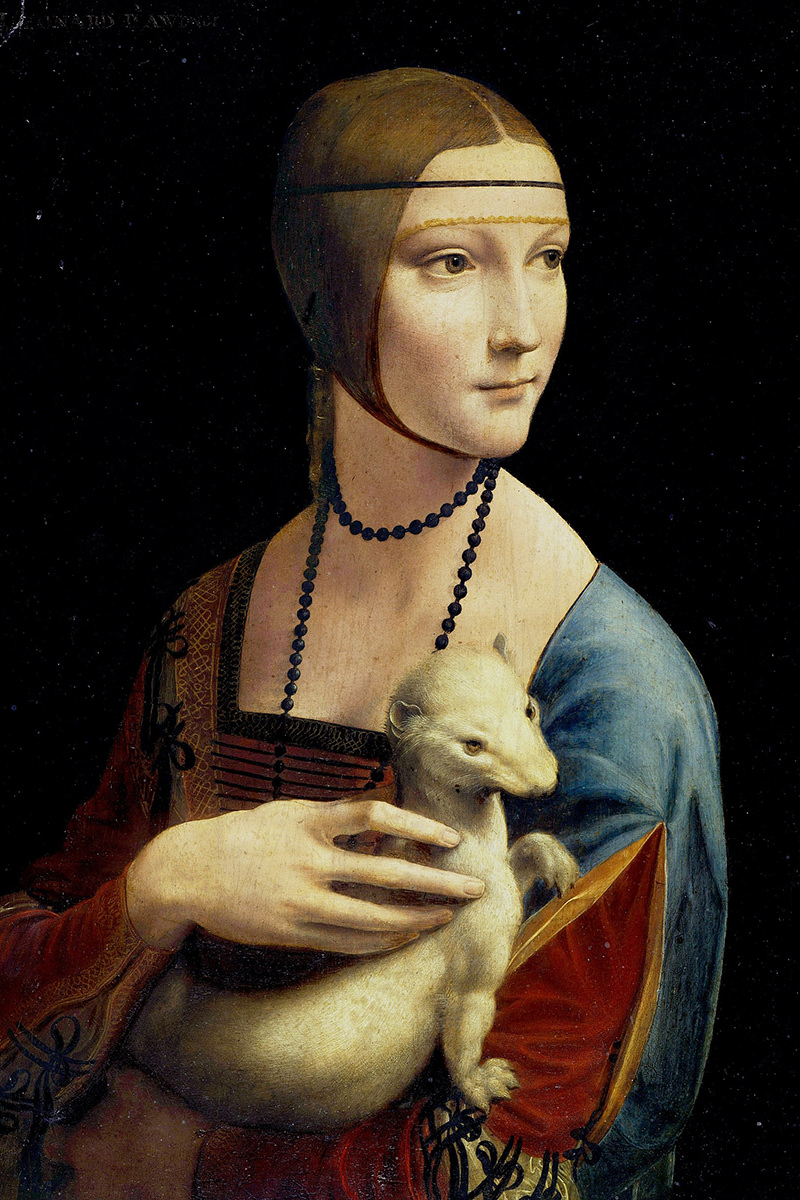 © Muzeum Czartoryski
For more of her insanely gorgeous Jenny Boot photography, you can visit their Instagram and website.

• Disneyland-ish? It's not just fine art which is being recreated while people are in quarantine... people are recreating Disneyland and Walt Disney World rides at home! Some of them are just beyond cool...
I guess if you can't visit in person, this is the next best thing? Kudos to those who are using their alone-time to be so creative!

And now we resume our self-imposed exile.
Tags:
Art
,
Disney
,
Memes
,
Music
,
News
,
Photography
,
Politics
,
Trump's America
Categories:
Bullet Sunday 2020
,
Memes 2007+
,
Music 2020
,
News – Politics 2020
,
Photography 2020
—
Click To It:
Permalink
—
1 Comment: Click To Add Yours!
Posted on Thursday, June 25th, 2020

There has been an abundance of research and speculation as to what Jesus and the persons mentioned in The Bible might look like. It's most likely that they were not white.
This topic has come up many times in my Bible study group, and the most cited scientific assessment is that Jesus had brown eyes, black hair, and olive skin. His hair and beard were also likely short, as that was the style most accepted by Jewish men at that time. He just got whitewashed by European artists and the churches who sponsored them so that He would have an appearance which predominantly white Christians there could relate to. And so... depicting Him as Black so that Black Christians can relate to Him better should not be at all controversial. In fact, since Jesus is meant to be The Way and The Light for ALL humanity and ALL things to ALL people, these gorgeous photographs by James Lewis could be seen as endorsed by the tenants of Christianity. As for me personally? I just think they're absolutely stunning works of art. I've posted a few samples below, but you can see the entire series (and find a link to buy prints) on the James Lewis Pinterest.

Jesus Christ, The Only Begotten Son of the Living God ©James Lewis

Apostle Paul of Tarsus, Disciple of Jesus Christ ©James Lewis

Apostle Matthew, Disciple of Jesus Christ ©James Lewis

Daniel The Prophet ©James Lewis

Moses, Prophet & Deliver of Israel ©James Lewis

Mary & Joseph, The Parents of Jesus Christ ©James Lewis

Cain & Abel, Sons of Adam & Eve ©James Lewis
There's a lot of characters depicted... and even some abstract concepts, like The Holy Trinity...

The Holy Trinity: Father, Son, Holy Ghost ©James Lewis
I suspect some characters got included just because they're incredibly hot...

Queen Jezebel, Evil Wife of King Ahab ©James Lewis

Prince Absalom Third Son of King David ©James Lewis

I am the good shepherd, and I know My own and My own know Me. — John 10:14
When I was a kid, there was a show called Gimme a Break! which starred Nell Carter as a Black housekeeper for a white man with his two white daughters (and later, Joey Lawrence?)... in one episode Nell dropped by her family's home with the younger daughter. On the wall was a photo of Black Jesus. The little girl said "I think something happened to your Jesus at the Photomat!" — queue laughter — And that's when I found myself wondering... "How do we know WHAT Jesus looked like?" Since I left the Catholic Church fairly early in life (they did not like me asking questions about stuff they were teaching that I couldn't find in The Bible... like Purgatory) I never got much further than that. But over the past several years that I've been participating in a "Bible Study for Non-Christians" group, it always comes up.
I don't know why these photos would be considered any more "controversial" than all the blonde-hair blue-eyed Jesus depictions, but my guess is that they will be. There's an awful lot of hate and ignorance masking as "Christianity" out there.
Posted on Wednesday, July 15th, 2020

It always seems as though I miss out on all the cool celestial events. Usually the problem is that it's overcast (in Winter) or the sky is filled with smoke (in Summer). So many times I've gotten excited because there's a meteor shower or comet or an eclipse happening... then I can't see a dang thing. I thought my luck was changing because I got to see the eclipse back in 2017.
But... apparently not.
When it comes tothe NEOWISE comet, I thought I was golden because "in the Northwestern sky" is what's dicrectly outside my bedroom window!
But when I looked the past couple nights I could find it. Last night I loaded up the Star Walk app on my iPhone to find out why that is. Turns out that my elevation coupled with the surrounding hills is why...
The comet is too low on the horizon for me to see from my house. So... no NEOWISE for me then. Typical.
I was really hoping to photograph the thing because it seemed like a fun challenge. But oh well. There are so many awesome photos floating around that mine would be redundant (at best) or really bad by comparison (at worst). Guess I'll take more photos of flowers or my cats instead.
Posted on Sunday, July 19th, 2020

The USA may be leading the world in COVID-19 infections, but that's not the worst news you'll hear today... because an all new Bullet Sunday starts... now...

• Psych... Again! NBC's new streaming network, Peacock, launched this week. To entice people to subscribe to yet another service, they are making some content free for a while. Including Psych 2: Lassie Come Home...
I had forgotten how much I love this show. The one-liners are as fast and funny as ever and the story is actually pretty darn good! It features the return of Timothy Omundson (Carlton Lassiter) after his stroke, and he is wonderful. Everybody is. I tell you, bringing back Psych would be a sure-fire way to get me to subscribe to the network, that's for sure.

• Coming 2! Heaven help me, it might actually be worth getting infected just to go see this...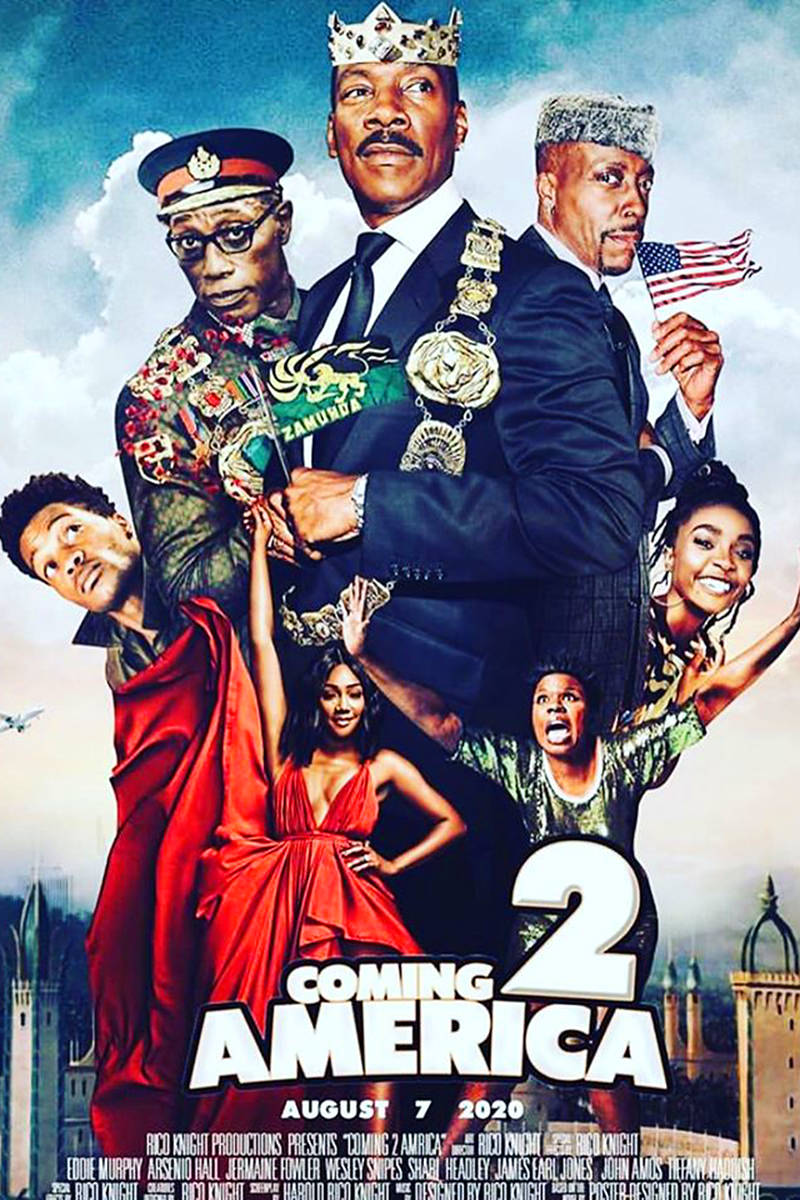 With the exception of all the Marvel Studios movies waiting to be released, this is what I most want to see.

• Leibovitz? In my work I've seen this many, many times. Photographers shooting Persons of Color the way they shoot white people because they cannot be bothered to learn how to create a shoot for darker skin. And apparently it can be a challenge for even the best photographers. Annie Leibovitz is a true artist, but she completely and totally failed in her shoot of Simone Biles. The Vogue shots are dim, murky, and poorly adjusted...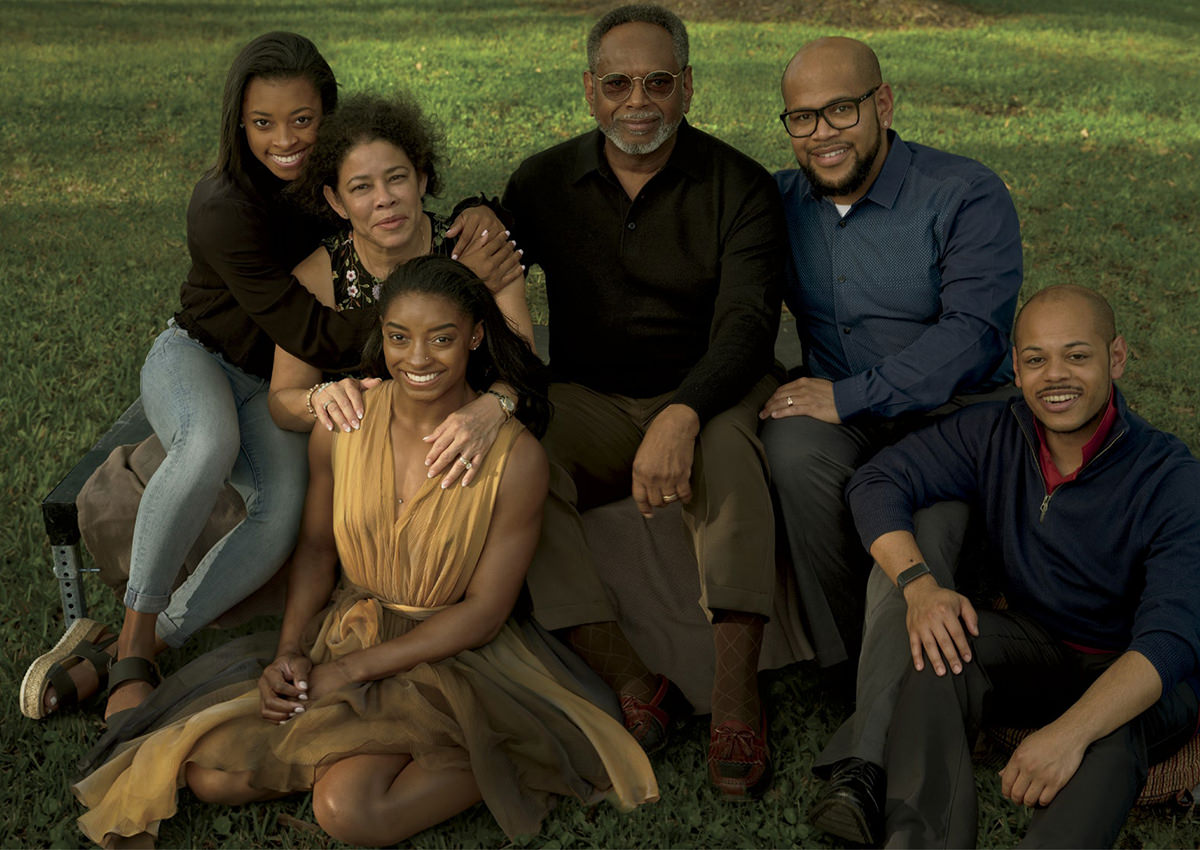 My guess is that Leibovitz is of a caliber that she can dictate nobody modify her photos, which is a shame because Simone Biles is a beautiful young woman who deserves far better (as does her family). Any pro photographer worth their salt will be able to get stunning shots regardless of skin tone because that's their job. Or, you know, Vogue could hire Black photographers who have a lifetime of experience shooting Persons of Color... just sayin'.

• Viola! Case in point? Meanwhile over at Vanity Fair where they hired the first Black photographer in the history of the magazine to shoot a cover story of Viola Davis...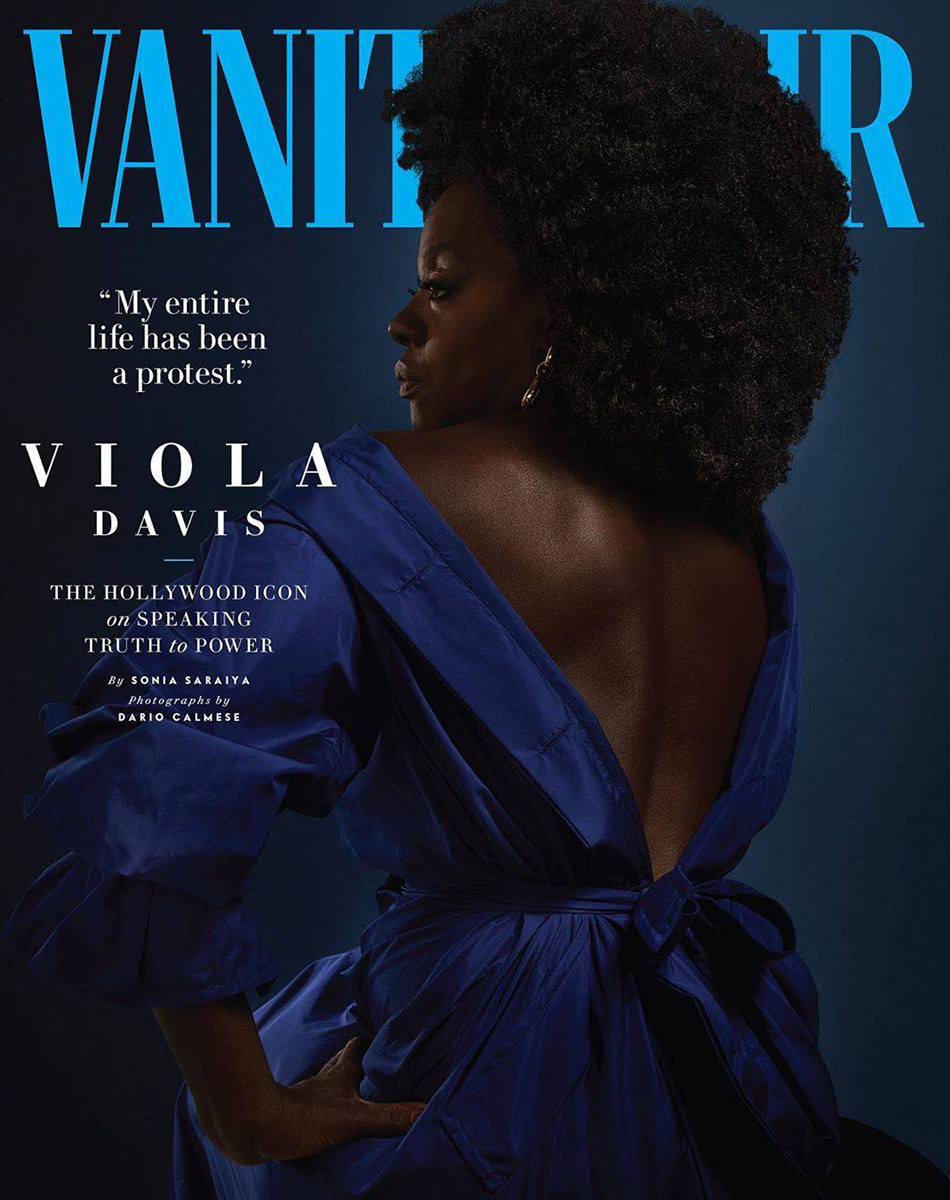 Viola Davis would probably look amazing even if she was murky and tinted green... but, boy, this is phenomenal work by Dario Calmese.

• STOP! I've seen demos of SawStop technology before. It still takes my breath away to see it in action, and here it is in slow motion...
I use a table saw as an absolute last resort because I am well aware of how dangerous they are. No matter how careful you may be, accidents do happen. SawStop is a pretty brilliant way of keeping the damage to a minimum.

• Hobbes and Me! As a massively huge Calvin and Hobbes fan, I can't believe that I missed these shorts when they were released back in 2014...
You can see the entire series right here. You're welcome!

And that's a wrap. Enjoy your pandemic, everybody.