When it comes to monumental events in United States of America history, the abolition of slavery ranks right up there with Independence Day. This is not up for debate. When America won its independence, not everybody was free. That came some 85 years later. But not really. The Emancipation Proclamation was proclaimed on September 22, 1862... but news apparently traveled slowly, so Texas didn't get the message until two-and-a-half years later. Texas didn't issue their proclamation until June 19, 1865... AKA Juneteenth. And that was the end of slavery, right? Not really. Delaware and Kentucky didn't get onboard until that December. So that's the end then? Not really. Penal slave labor still exists... but that's another discussion.
Juneteenth became a massive celebration in Texas. So massive that it spread throughout the South... and eventually throughout the country. Most states officially acknowledge Juneteenth in some way (I think the Dakotas and Hawaii are the holdouts). Some states, including Texas, have made it an official State paid holiday (and I think Washington will eventually get there).
There's a push to make Juneteenth a federal holiday, something I fully support. Because if there's an event which deserves national recognition, celebration, and an official holiday in a country which prides itself on freedom, it's the end of slavery. How anybody can debate that is beyond me. And yet... all it takes is browsing through Facebook comments and you'll find all kinds of people freaking out over the idea. I can't even pretend to be shocked... hell, Juneteenth was never explained in my school. Do you know the first time I ever heard of it? When I was in GERMANY in the mid-90's! Yes. GERMANY. There was an article in a train magazine that I couldn't read, but I wrote down "Juneteenth" to look up when I got home because the photos made it clear that it's an American celebration.
Another thing that was never mentioned when I was in school? The Tulsa Race Massacre of 1921.
Do you want to know when I learned about that? When I actually visited Tulsa and went to the Tulsa Historical Museum... in 2010! TWO-THOUSAND-TEN! One of the most horrific events in American history, and I never heard about it until ten years ago.
That is all kinds of fucked up.
Since the Tulsa Race Massacre of 1921 is a catalyst for my favorite television show of 2019 (and one of the best series I've seen ever), Watchmen, HBO is running it for free all weekend. I decided to binge-watch it for the fourth time even though HBO comes with my AT&T mobile contract for free...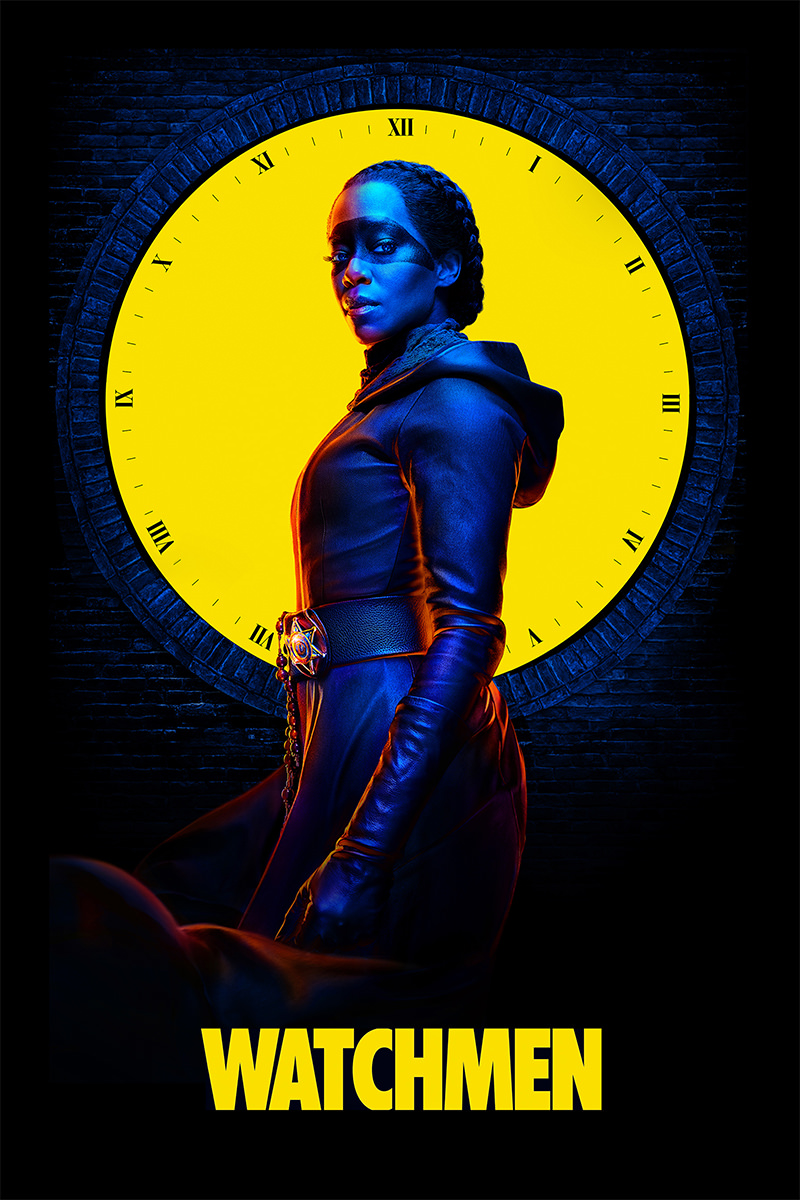 This show just gets better and better with each viewing. I was such a hugely massive fan of the original graphic novel, and the HBO "not-a-sequel-sequel" so beautifully fits into that world. Flawless television. I have no idea how accessible it is to people who haven't read the comic book... but I think it's perfectly understandable (even if you miss some of the references), so you should definitely check it out.
And happy Juneteenth, everybody!