Posted on April 19th, 2020

Life in isolation may be better than no life, but your life is about to get measurably better... because an all new Bullet Sunday starts... now...

• Dough! I finally broke down and baked a couple loaves of my beloved SourJo bread. It was too hard going without, so I used the last of the flour I had been saving and went for it. The result was as delicous as it was beautiful...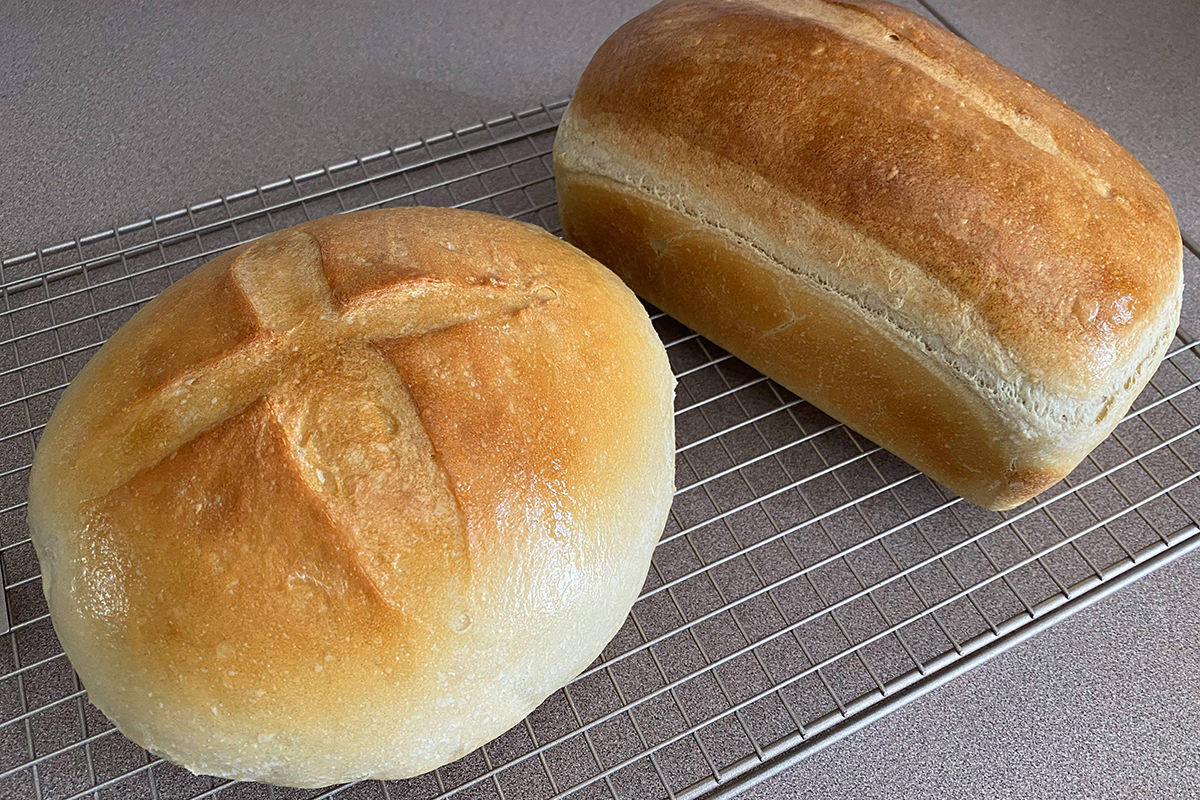 I have decided to slice and freeze the pan-loaf so I can thaw it out as toast when I need a bread fix. The round loaf, however? That I'll be eating in copious chunks with butter and jam! I sure hope that flour, sugar, and yeast come back to grocery store shelves sometime soon.

• Various Corn! Oh look... John Oliver is back to drop some truth on the outrageous levels of stupid shit that have been plaguing us as of late...
The Below Deck: Sailing Yacht drop-in was particularly wonderful for those of us who are fans of the show.

• Terms of Agreement! HOLLYWOODREPORTER.COM: COURT RULES PHOTOGRAPHER GAVE UP EXCLUSIVE LICENSING RIGHTS BY POSTING ON INSTAGRAM. This is categorically absurd. A feature of Instagram is that people can embed and share what you post. Mashable wanted to use the image without embedding the Instagram framing. They offered money. The artist refused the amount of money. So Mashable just used the Instagram framing as it was DESIGNED TO BE USED!! If you don't want people using your work in ways that social media was designed to be used... THEN DON'T FUCKING POST IT TO SOCIAL MEDIA! Especially a site like Instagram where you have to agree to their terms specifically allowing this kind of thing when you sign up for an account. Put your work on a PRIVATE SITE and EXPLICITLY STATE the terms of use (or lack of use) where you are sharing it. This is not rocket science. Nobody should be shocked or surprised as to what can happen when you post your work to social media. THIS IS WHY THEY CALL IT "SOCIAL MEDIA!"

• Sucks So Good! One of my favorite movies of all time is What We Do In The Shadows. It's hilariously funny in all the right ways. It spawned a television serious on FX that was every bit as well-done and hysterical. And now they've started their second season...
I was late to the television series (I didn't know it even existed), but now I'm crazy for it. I pre-ordered the entire season at iTunes because I just know that I will be watching them over and over again. Highest possible recommendation.

• Moo! Cows are truly some of the most gentle and beautiful animals. Part of why I can't bring myself to eat them...
THAT is one content kitty right there!

• Color! This is probably the coolest thing I've seen all year. A series of RGB colorspace books which depict every color imaginable...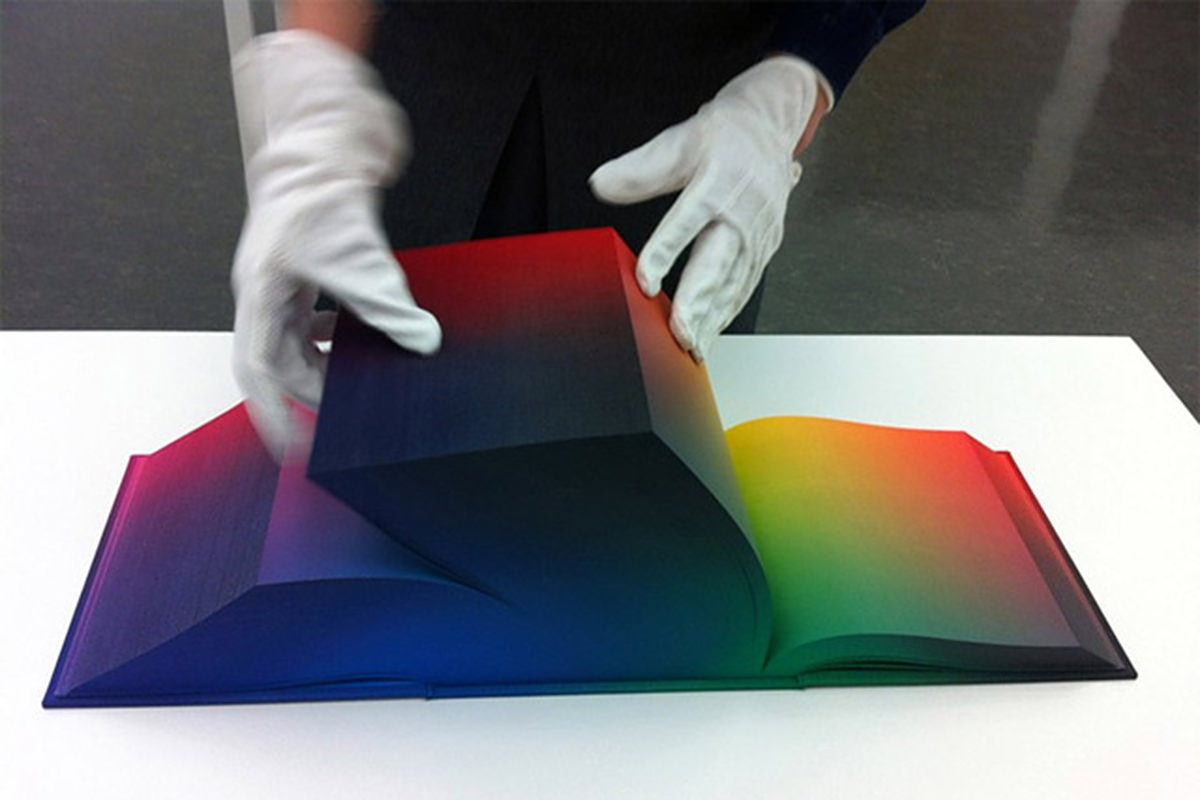 Image attributed to Brittany Schall


Photo by Vegard Kleven
You can read about the RGB Colorspace Atlas over at Colossal. You can see the work over at artist Tauba Auerbach's site.

• 'MURICA! And let's wrap this up with a shut-out to the brave nurses confronting IGNORANT STUPID FUCKING ASSHOLES protesting lockdown BY BARRICADING STREETS DURING A PANDEMIC WHEN AMBULANCES MAY NEED TO GET THROUGH...
I am so fucking sick and tired of this idiotic trash that I want to vomit. You can read about it here.

And that's all she wrote for bullets this Sunday.
Tags:
Art
,
Bread
,
Bullet Sunday
,
Cats
,
COVID-19
,
Dumbassery
,
Dumbfuckery
,
Idiocy
,
News
,
Social Media Idiocy
,
Television
Categories:
Bullet Sunday 2020
,
Cats 2020
,
Television 2020
—
Click To It:
Permalink
—
5 Comments: Click To Add Yours!
Posted on April 6th, 2020

I've been to markets around the world. INCLUDING so-called "wet markets" in China. And Thailand. And Japan. And Korea. And Vietnam. And SEATTLE... which is what The Pike Place Market would be called if we applied the same naming to it that gets applied to markets in Asia. I get so sick of dumbfucks constantly spouting their ignorant nonsense that I could just vomit. If you want to know what these "wet markets" are actually like, here you go...
I'm not saying that there are not unsanitary and possibly dangerous markets out there. Of course there are. But here in the USA we have restaurants and markets closed for hepatitis and E. coli and the like, so painting the rest of the world with the same ignorant brush is pretty pathetic.
Posted on February 21st, 2019

Annnnnd...
...I have a cold. If that's the worse thing I caught on the plane, I'll be grateful (considering we're in the middle of a measles epidemic here in Washington State).
That being said, why in the heck haven't scientists come up for a cure for the common cold yet? Oh yeah, that's right...
There ain't no money in the cure. The money's in the medicine.
Not that it makes any difference. If they came out with an immunization that prevented colds tomorrow, there would still be people taking a pass because fucking Jenny McCarthy told them that vaccinations cause autism or some other crazy shit. Which is why we're in the middle of a measles epidemic!
Enjoy your preventable diseases, everybody.
Posted on May 5th, 2016

In case it hasn't been glaringly apparent, I fucking loath Ted Cruz.
In all the worst possible ways.
Thus the complete implosion of his presidential ambitions (along with the entire Republican Party) has been a source of great amusement to me. Especially the commentary from Samantha Bee on her show Full Frontal which you should absolutely be watching...

And then there was her epic take-apart from the show...
Yep, we certainly side-stepped a bullet with Ted Cruz for president.
You know you loathe Ted Cruz when you can't even bring yourself to like him a little bit as he drags Donald Trump through the trash. No mention of Trump's UNDENIABLE PROOF that President Obama wasn't a US citizen that we're STILL waiting to see... oh no... couldn't miss the opportunity to get in a dig at Obama, even in defeat...
So long, Cruz, please just go away now.
Posted on March 8th, 2015

You can stop being depressed that the end of Daylight Saving Time stole an hour of your life... because Bullet Sunday starts... now...

• Saturday Night! How refreshing to watch an episode of SNL that doesn't have you fast-forwarding through the whole thing! The highlight of the episode, of course, was guest host Chris Hemsworth as Thor celebrating The Avengers' triumph over Ultron...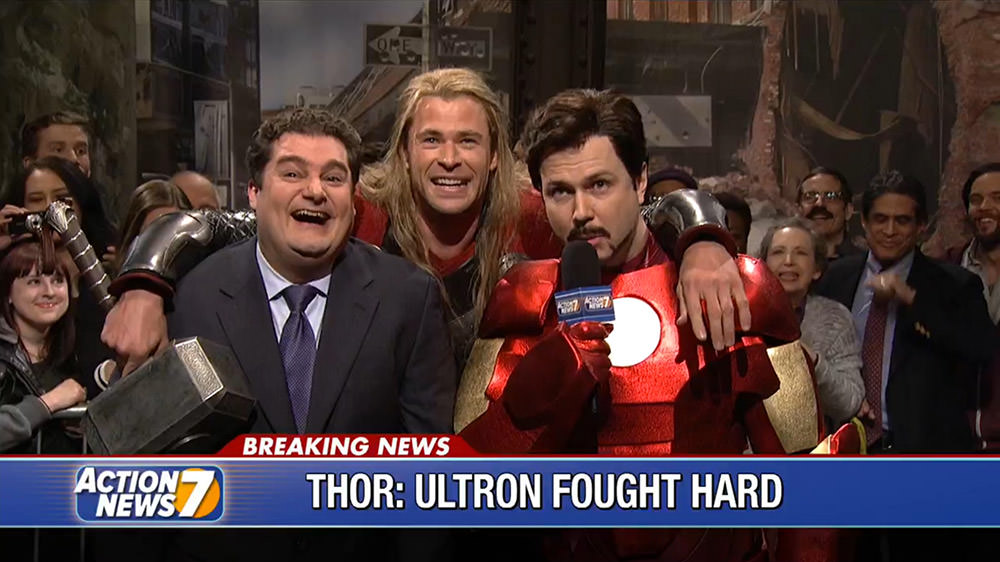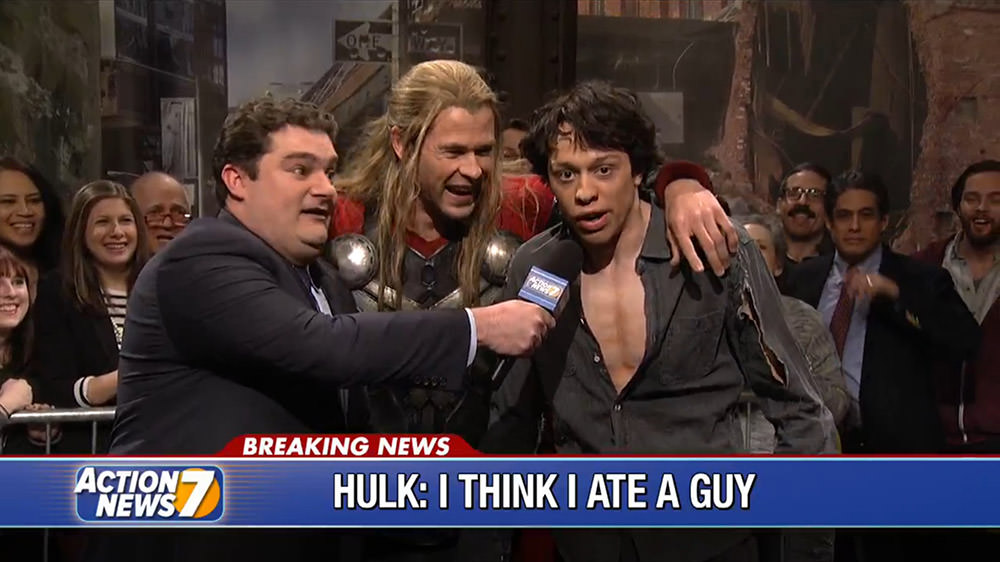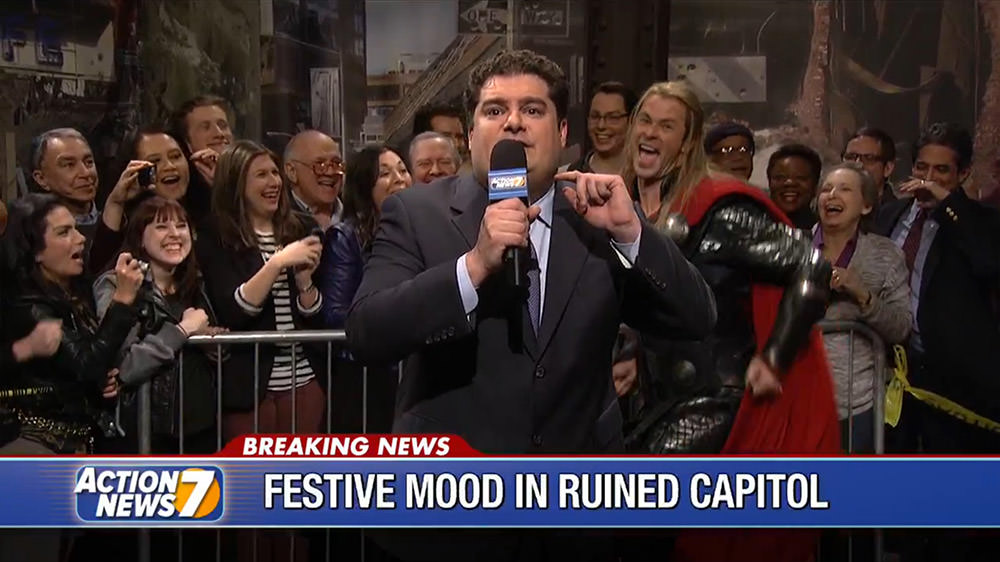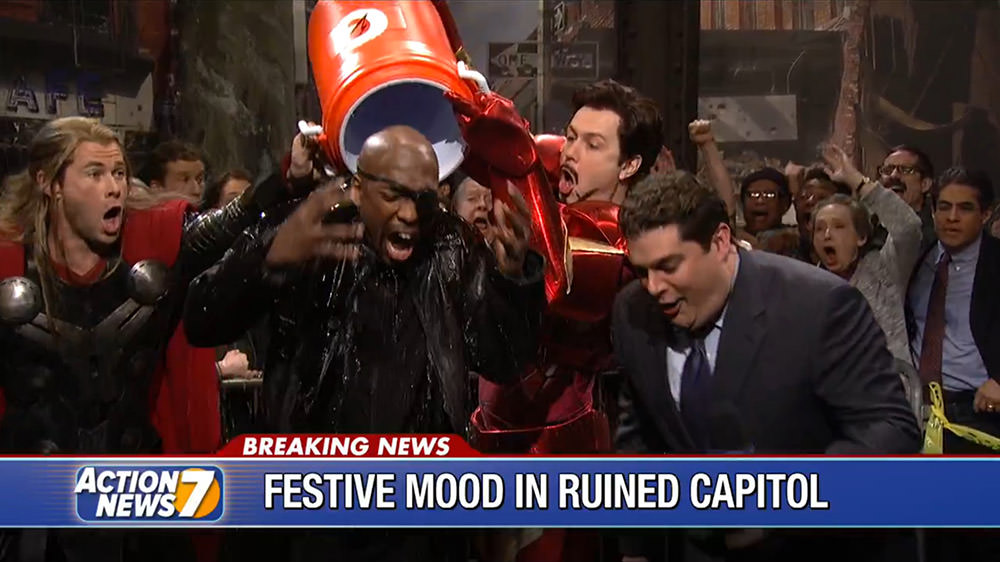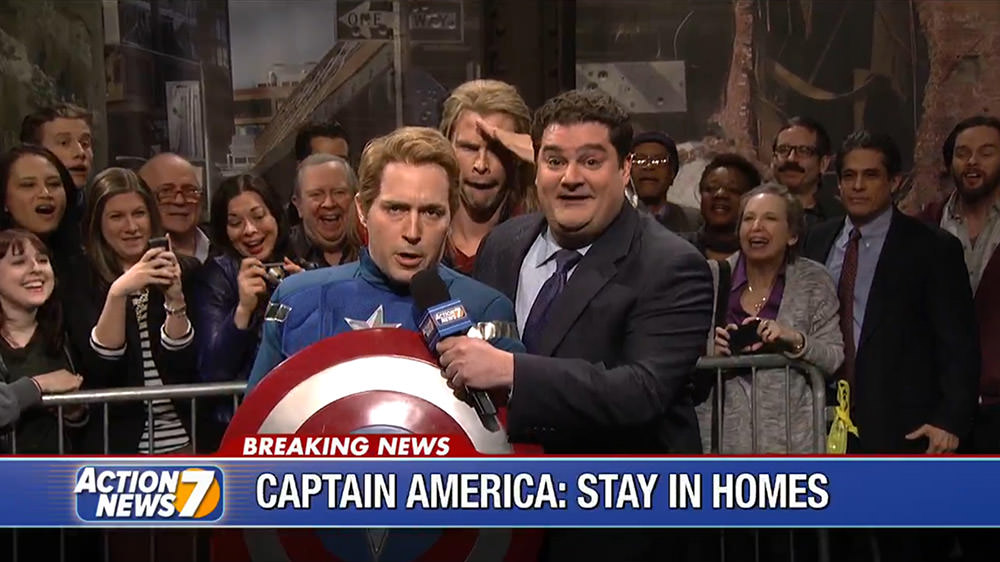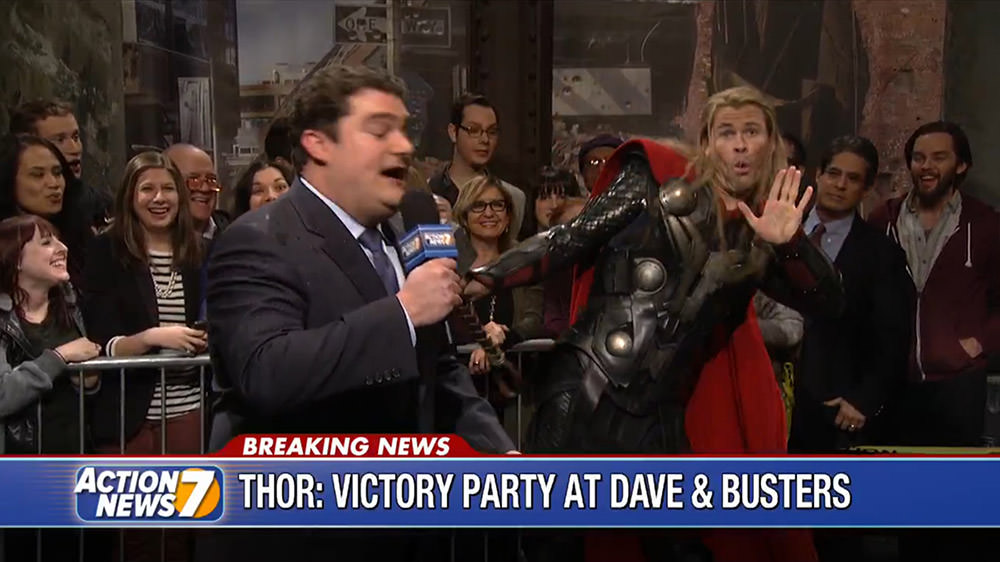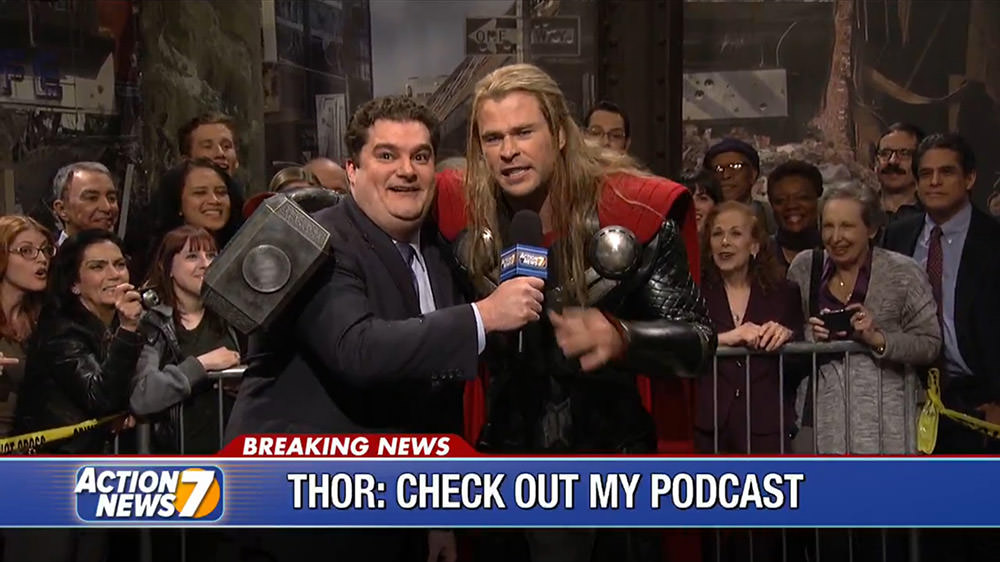 "Victory Party at Dave & Busters" is probably one of the best things to appear on Saturday Night Live in over a decade.

• Heroic! And speaking of Marvel comic book movie heroes named "Chris" doing amazing things... even though Chris Evans won his Super Bowl bet with Chris Pratt, he appeared at Seattle Children's Hospital in costume as Captain America anyway...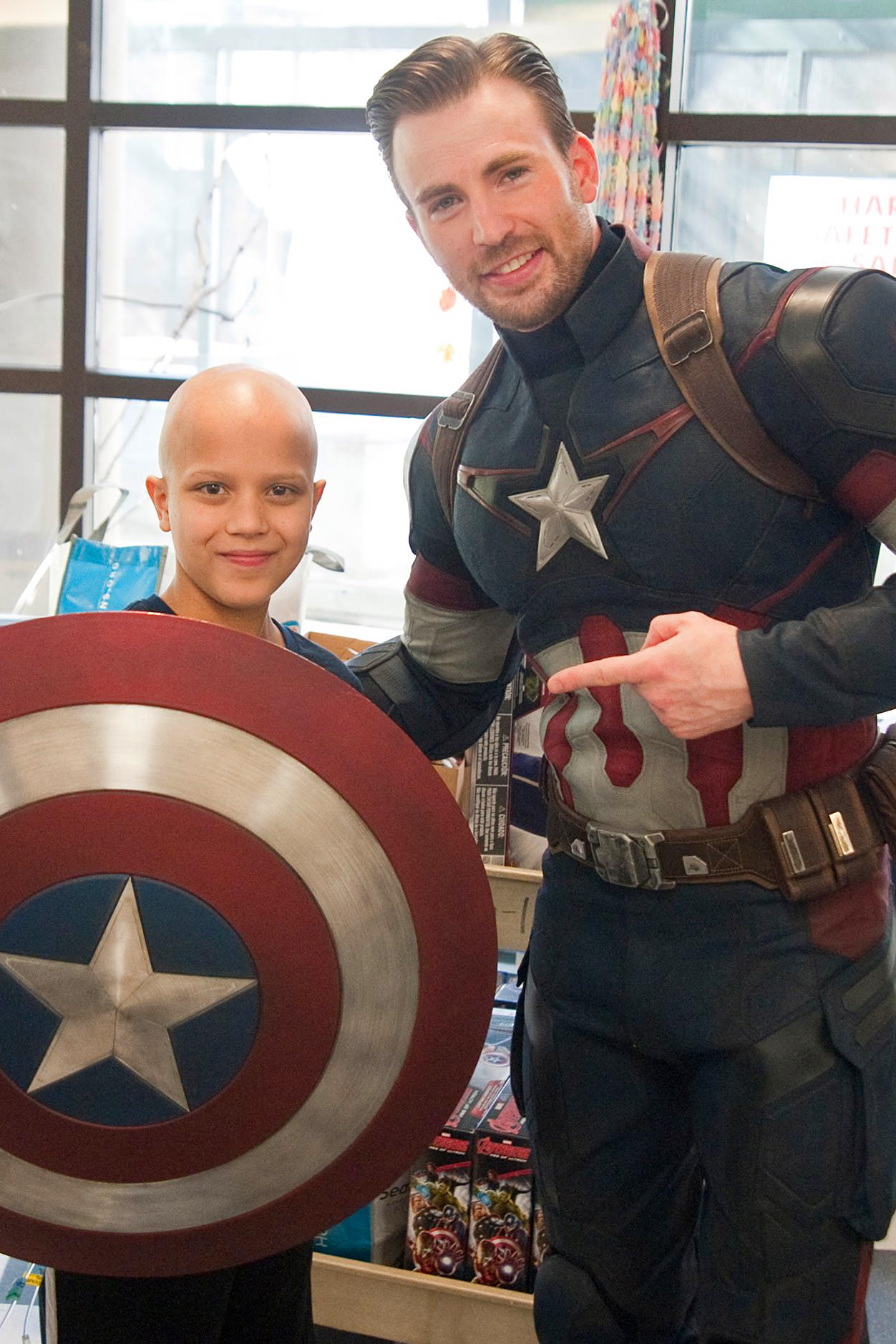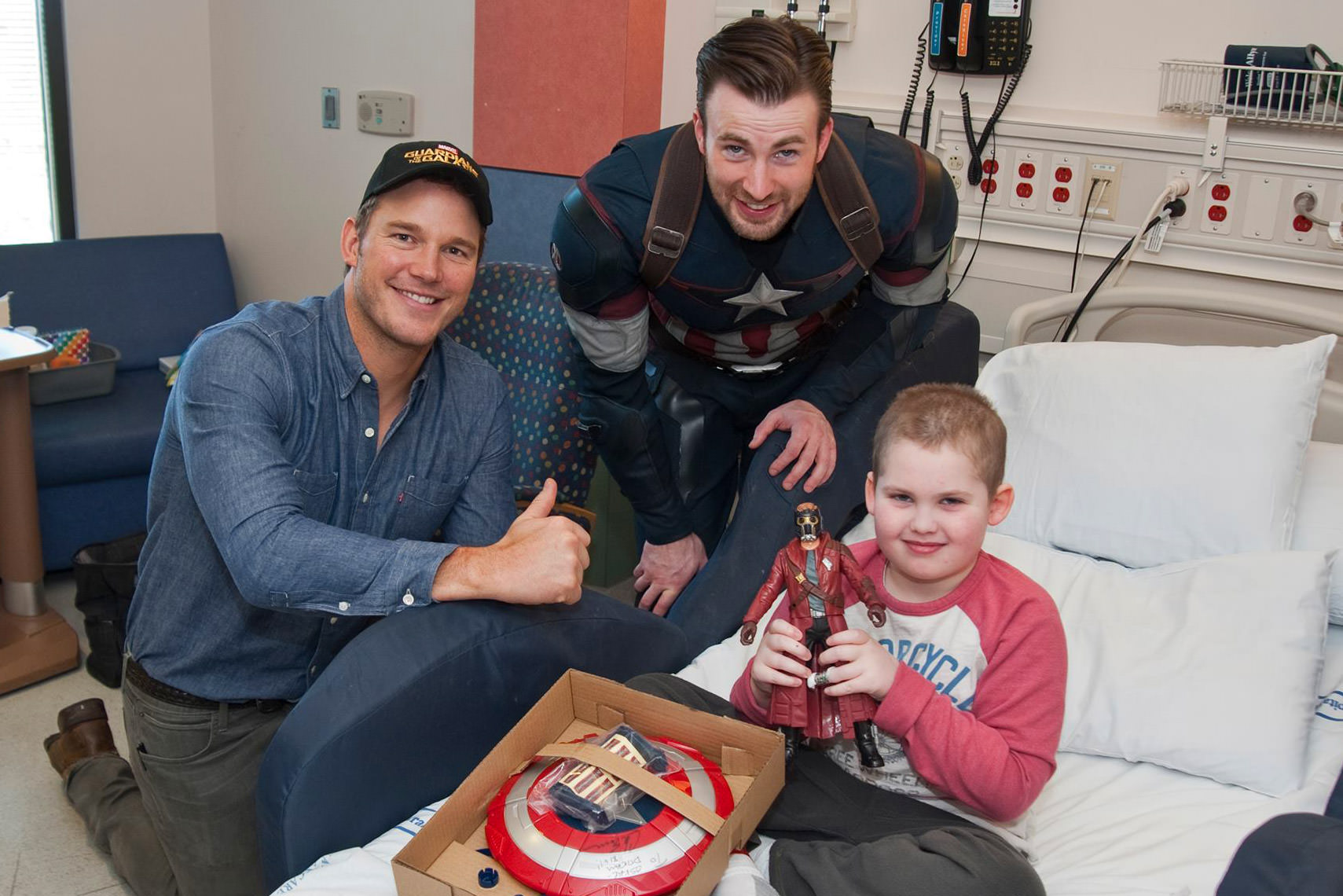 This is after he appeared with Pratt (who was in costume as Star Lord) at Boston's Christopher's Haven after winning the bet...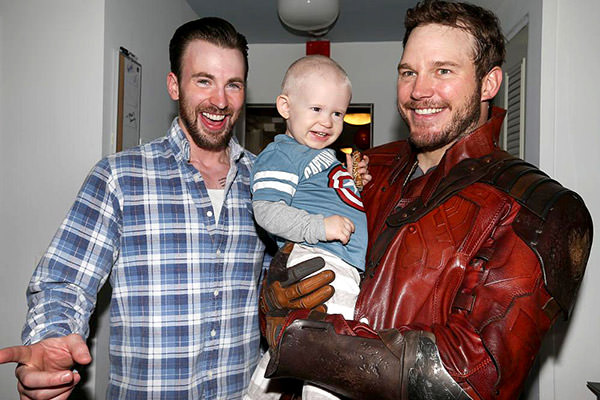 What a decent couple of guys. It would have been so easy to skip the effort involved in doing something so amazing... on top of raising $27,000 for these terrific children's charities... but they're using their fame and fortune exactly how it should be used, and that's the best kind of hero you can be.

• Super! Well, it's not as hideous as I feared... a little dark maybe... but the suit for the upcoming Supergirl television show has been revealed...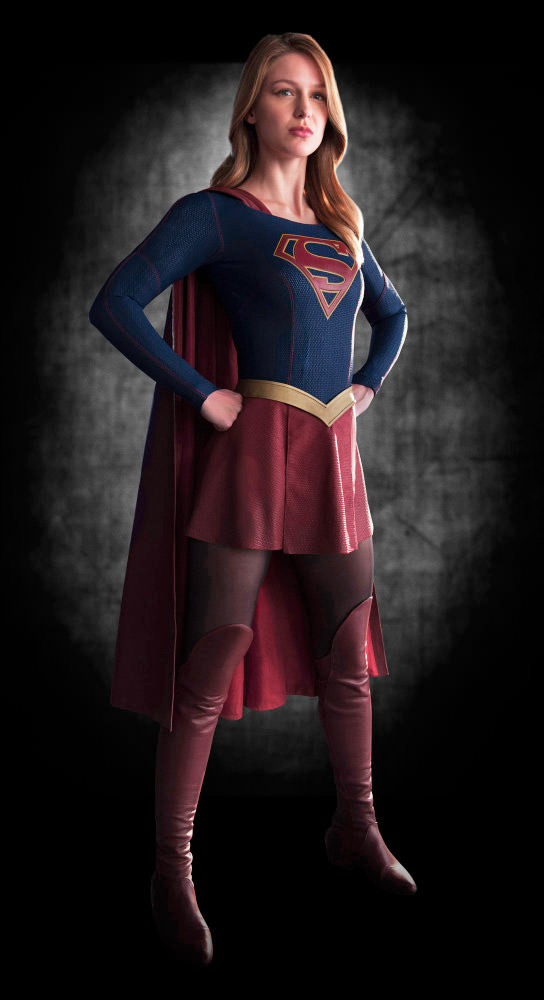 Costume designer Colleen Atwood has a pretty darn good track record with the costumes for Arrow and The Flash, and it looks like she's got another home run on her hands. Melissa Benoist is certainly looking super enough for the part, that's for sure.

• Presidential? HE'S offended?!? I don't know what offends ME more... that Rand Paul is a bigoted piece of shit... or that he's propagating anti-vax idiocy... or that his concept of foreign policy is so far removed from reality that he might as well live in Narnia... or that some of his domestic policy ideas are so impossibly naive that you have to wonder if he's switched bodies with his younger 13-year-old self like what happened in that Jennifer Garner movie 13 Going on 30... or... or... or... holy crap... he's probably going to run for president, isn't he?

• McCarthyism! If my name were associated with being a complete and total piece of shit who is responsible for children getting sick and even dying, I'd want to change it too.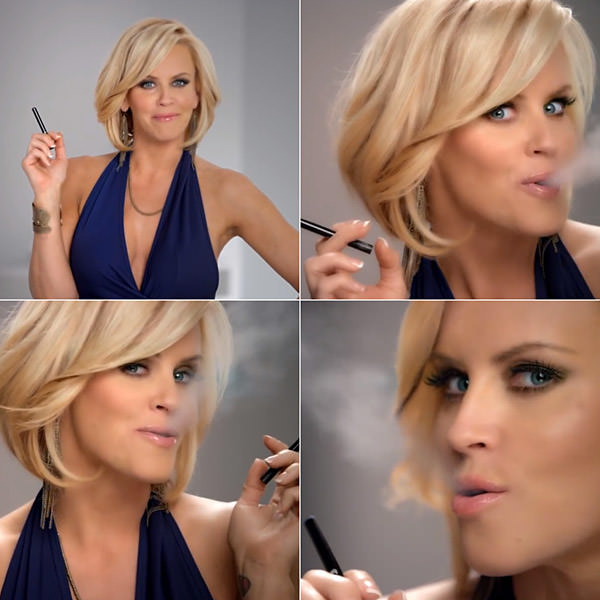 She's just the absolute worst.

• Lonny! I have no clue how Next Time on Lonny escaped my notice... for two seasons... but catching up on the web series while working at work this fine Sunday was definitely the best part of my day. WARNING: Contains all matter of profanity, depravity, and violence... definitely NSFW...
Sure thing, Dog Moon! You can't just watch just one, because the insanity escalates with each new episode.

• Sausage! If Lonny wasn't enough to satisfy your comedy craving this fine Sunday, the guys at Nacho Punch have created a porn film "by Wes Anderson" that's beyond dead-accurate...
You know you're getting tired of the repetitive wackiness of Wes Anderson films when you can't tell the parodies from the real thing any more.

The end. I'd post more bullets, but with only 23 hours in the day, I haven't got the time.
Tags:
Assholes
,
Avengers
,
Bullet Sunday
,
Guardians of the Galaxy
,
Idiocy
,
Marvel
,
Marvel Studios
,
Saturday Night Live
,
SNL
,
Supergirl
,
Video
Categories:
Bullet Sunday 2015
,
Internets 2015
,
News – Politics 2015
,
Television 2015
—
Click To It:
Permalink
—
3 Comments: Click To Add Yours!
Posted on March 7th, 2015

Here we go again.
I'm probably going to link to this video every time the clocks change from here to eternity...
Genius.
A reminder to all you presidential candidates out there... any candidate... any candidate... who promises to abolish the idiocy of Daylight Saving Time gets my vote. Republican? Democrat? Libertarian? Communist? Nazi? Whatever... my vote is yours if you JUST MAKE THE MADNESS STOP!
Posted on November 1st, 2014

As of today, I have become a single-issue voter.
Since it doesn't seem to matter which political party gets into office, and Republicans and Democrats have been equally guilty of caving to lobbyists and fucking up this country... I just don't give a shit anymore. This tends to lead me to vote based on social issues rather than the Big Political Issues that are decided by People With Money instead of politicians.
Because if we're going to charge ahead into wars so the 1% can profit from the carnage... if we're going to continue to subsidize industries that destroy the environment... if we're always going to pass laws that stack the deck against the little guy so the big guys can keep their wealth and power... does it really fucking matter if it's a conservative or a liberal making the decision? Why should I care?
Newsflash... I don't.
I haven't for a long time.
And so I've made my election decisions based solely on the issues that politicians can actually change. Any time a candidate is fighting for personal liberties, equality, fairness, and keeping the government the fuck out of our bedrooms, vaginas, and private lives... they get my vote. Which is why Mitt Romney wasn't even on my radar during the last presidential election. President Obama was the least worst candidate on crap that presidents are actually a factor in changing. Sure he totally fucked us on "government transparency," but the People With Money were never going to let ordinary citizens see how the government really works anyway... so whatever. But Obama has pushed forward on issues like marriage equality, which is all he can truly change anyway, so there you have it.
And now we come to the one issue that makes me a single-issue voter from here on out.
Daylight Saving Time.
Any politician... ANY politician... who makes a campaign promise to eradicate Daylight Saving Time gets my vote. Republican... Democrat... Libertarian... Independent... Communist... whatever... that's how I'm casting my ballot.
I can't stand Hillary Clinton. But if Hillary Clinton runs with the promise of dropping Daylight Saving Time and her challenger does not... CLINTON 2016!
I can't stand Mitt Romney. But if Mitt Romney runs again with the promise of dropping Daylight Saving Time and his challenger does not... ROMNEY 2016!
Hell, if mental midget with an IQ of a butter dish Louie Gohmert decides to stop obsessing over gay men long enough to make a run for president in 2016 with a promise to abolish Daylight Saving Time... GOHMERT 2016!
Sure he's dumber than a box of rocks, but it's not like this would be the first time we've had a person so pervasively, astoundingly, unyieldingly ignorant in the White House. But we survived then and we can survive again... we'll just be doing it without having to dick with our clocks twice a year.
And speaking of pervasively, astoundingly, unyieldingly ignorant potential candidates... if he vows to get rid of Daylight Saving Time? TRUMP 2016!
No joke.
Because the madness simply has to end.
Eliminate it... or split the difference... or even make Daylight Saving Time become Standard Time... I don't fucking give a shit... just stop this antiquated, nonsensical, idiotic crap once and for all...

RICK "PIECE OF SHIT" SANTORUM 2016???
Could be. Could be. All it takes is one campaign promise... you disgusting, unAmerican, homophobic, dumbfuck... and my vote is yours!
Posted on September 14th, 2014

Don't let Summer's imminent demise get you down... because Bullet Sunday starts... now...

• New? You know that feeling when a new toy you ordered from Amazon shows up? Suddenly it's Christmas and your Birthday all rolled into one and it doesn't matter that you had to pay for it because it's something you really want and are just so thrilled to have it in your hot little hands at long last after an agonizing wait even though you just ordered it only yesterday. Great, isn't it?
You know what's not great? Getting your new toy then discovering that it's not "new" after all. Not only has the box been opened previously... but all the packages inside have been opened. As if that weren't bad enough... THERE IS DIRT ON YOUR "NEW" TOY! ... DIRT!!!!
Obviously, I received returned merchandise. Obviously, I won't be keeping it. Obviously, I have to return it and wait AGAIN for my NEW toy to arrive.
Life can be so hard.
Well, relatively speaking, of course.

• Palin! Last month Sarah Palin started her own online channel. And more amusing than the fact that there are people out there willing to pay $9.95 a month to listen to her bullshit is that Saturday Night Live predicted it...
But it wasn't until news of a drunken brawl involving The Palins broke out that I realized what serious entertainment potential "The Sarah Palin Channel" has. Reality is far better than anything Saturday Night Live could ever dream up. And while I seriously doubt Sarah will be airing footage from what really goes on in her life that's not been carefully orchestrated for public consumption... I am praying that somebody captured footage of Palin yelling "DO YOU KNOW WHO I AM?!? while mixing it up with the locals. I would gladly pay $9.95 to see that.

• Fake! As somebody who has been accused of "faking" my travels on more than one occasion, I was intrigued by the story of a Dutch girl who actually did fake a trip to Southeast Asia. At first I was thinking "How lame could you be?"... but then I read the story...
Interesting. And yet another wake-up call to not trust everything you read on the internet.

• Mom! This is beyond sweet...
So very Japanese... but in a way I think anybody can relate to.

• Phone 6! I placed my pre-order early enough that I'll be getting my iPhone 6 on launch day. Except I'll be half-way around the world on vacation when it arrives, so actually I won't be getting it on launch day. I am both happy and sad about that.
ZOMG! JUST LOOK AT IT! I really need to start planning my vacations better.

• Phone 8! I would never give up my Apple iPhone for a Google Android Phone. I don't care for Android... at all... and would consider such a move to be a significant downgrade. But then there's Windows Phone 8. I wouldn't trade down to that platform either... but, if Apple closed up shop today, that would be the phone I'd buy. For one thing, Windows Phone 8 is the only OS with an interface that seems "new." Whereas Android is a shittier version of what Apple's already done, Windows 8 is a beautiful departure. It feels modern. It looks great. Some real thought went into it. I like most everything about it... once I got used to the "flippy tiles" interface, which gets annoying after a while...
But there's a couple of serious problem for Microsoft: market share and apps available. Market share is probably the biggest problem because they don't have any. It's hovering just below 3% and dropping fast. And because of that, developers aren't writing apps for their dying platform. Including the three companies I work with. Two never even started... the third stopped all WinPhone development last Friday.
And so Microsoft is in catch-22 situation. Their market share won't grow if customers don't have a ton of compelling apps. Developers won't create a ton of compelling apps until there is significant market share. And I don't care how many billions of dollars that Microsoft throws at the problem, it's not going away any time soon. Which means Windows Phone 8 is probably not long for this earth. Eventually Microsoft is going to have to face the fact that they will never be able to compete with Apple and Google when it comes to smart phones. Their only chance now is to fork Android to create their own version of the OS so they can still do what they want to do while having access to the gazillions of apps available. Whether Microsoft decides to do the obvious or waste billions upon billions of dollars to no avail remains to be seen. As a fan of their UI, I hope they do something before WinPhone is forced to close shop permanently.

And, on that happy note... time to finish packing.
Posted on April 6th, 2014

Ooh! Game of Thrones is on!
Don't blink... because an express edition of Bullet Sunday starts... now...


• Lucy. It would seem that Luc Besson has something new...
Now this I am looking forward to. And a sequel to The Fifth Element, of course.

• Super. Well okay then...
I liked Gravity well enough, but thought it dragged in spots. This would have made for a bit more exciting film... assuming General Zod would show up. Then Sandra Bullock could KNEEL BEFORE ZOD!

• Popular. It would seem that CBS News recommends meth addiction thanks to unfortunate placement of the story below this one...
Unfortunate placement happens all the time in magazines and newspapers, but for some reason I thought that websites were immune. Oh goodie... something new to worry about. In other news... how about that meth? It's a heck of a drug.

• Anti-Vax. Oh look! The mumps outbreak in Central Ohio has now reached 150 cases!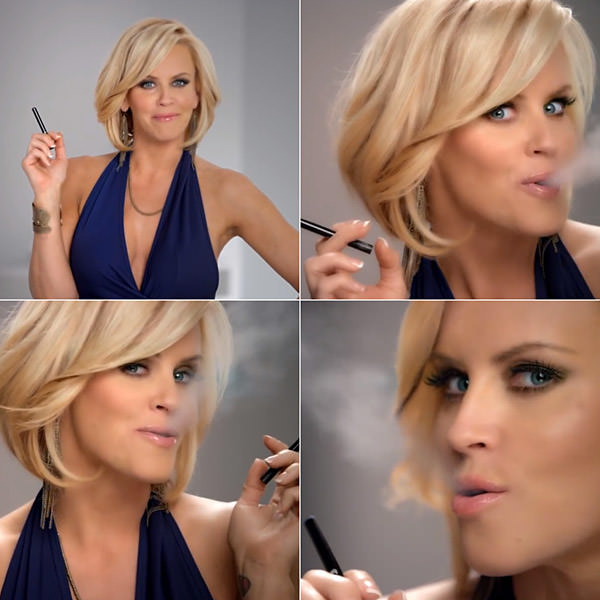 A job well done! Smoke 'em if ya got 'em, you crazy bitch!

• Micro. But to end things on a positive note, how amazing is this?
Absolute genius. I just love innovative stuff like this.

And now? Winter is coming...
Posted on March 15th, 2014

You often hear "Youth is wasted on the young."
Less often you may hear "Wealth is wasted on the rich."
Something you don't hear very often is "Intelligence is wasted on the smart." And that's probably because smart people are smart enough to put their intelligence to good use.
But not always.
I've seen a lot of stupid people do a lot of stupid shit.
Most times it's relatively harmless... like when somebody gets drunk, decides they can fly, then jumps off the roof and breaks their leg. So they end up in a cast for a while and learn a valuable lesson. Which they will immediately forget the next time they get drunk. Because they're stupid.
Sometimes it's tragic... like when somebody gets drunk, decides they can fly, then hijacks a plane and crashes it into a football stadium during playoffs. So they end up dead for a while and learn a valuable lesson. Which, unfortunately, took their life and the lives of thousands of other people to learn. Because they're stupid.
But whatever. There's no sense getting too worked up over it because it's stupidity and that's what stupid does.
No, it's when I see smart people doing stupid shit that I fly into a rage. They should know better. They're smarter than that. They have the ability make better choices.
Today I had to deal with the consequences of somebody who is incredibly smart doing something mind-bogglingly stupid. They made a horrible decision which is not only going to destroy their own life, but is going to affect a lot of people in a bad way for a long time. And the more the situation sinks in the angrier I get and the more I want to know why. Why did you do it? What could you have possibly been thinking? How could you let this happen? Why? WHY? WHY? WHY?
And so, against my better judgement, I asked them.
Their answer?
"I don't know."
You don't know?!? Really? BZZZZZZT! WRONG ANSWER! That's the answer a stupid person gives. That's the answer that comes from somebody who never bothers to think about what they're doing or what the consequences might be. That's the answer from a person who just doesn't give a fuck and has resolved to live their life free of responsibility. That's the answer you get from idiots who "don't know" because they never know anything. They don't know and they don't care that they don't know, so they never make the effort to know, and THAT'S what makes them stupid.
You often hear "Even smart people make stupid decisions".
I know first-hand that this is true.
But if you're a smart person making a stupid decision that's going to ruin lives, you'd better damn well come up with a better answer than "I don't know."
The people who cared for you and trusted you deserve better than your playing the stupid card.