We may be at the beginning of a pandemic, but the bullets are still flying... because an all new Bullet Sunday starts... now...

• Hertz! Michael Hertz has passed away. He is largely responsible for one of the most beautiful and elegant map designs you'll find. It's the New York City subway map, which sought to simplify and clarify the depiction of the various lines by making them easier to understand...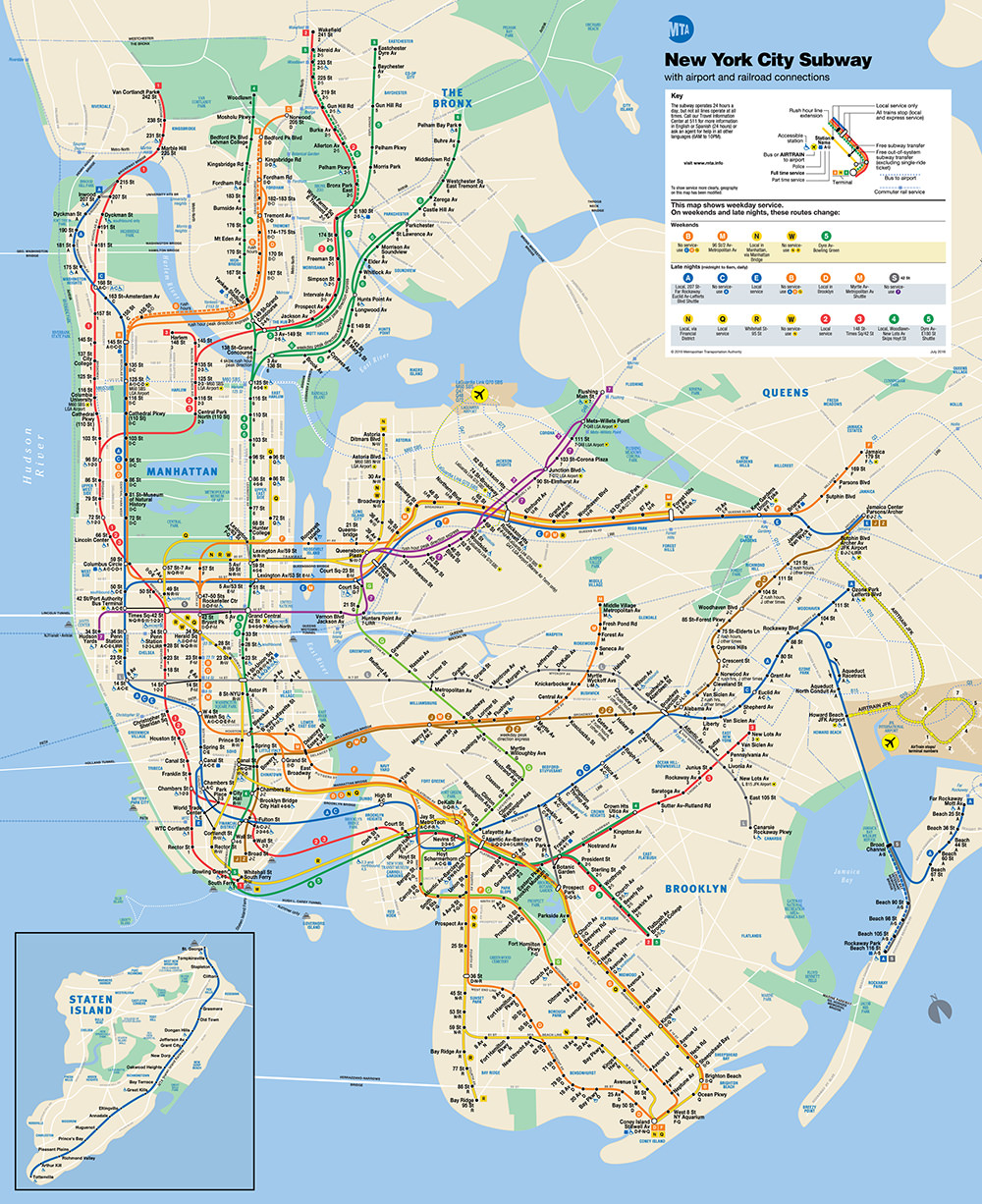 There were other versions of this map over the decades, but this modern version from 1978 is the one most people today are familiar with. It was proceeded by an equally beautiful (yet slightly more confusing) version by Massimo Vignelli...
My first dozen times visiting New York City I ended up buying a new fold-out pocket subway map each time because I always forgot to bring an old one with me. Now, of course, I've just got the map on my iPhone. But I'll always have a place in my heart for the map I used for decades to get me around the city.

• Nygaard! Another designer who passed away that's definitely worth noting? Jens Nygaard, the guy who created the LEGO minifigs...
As somebody who started with LEGO before the minifig was introduced, this was absolutely a game changer. Prior to the minifies, which I believe I first got in the LEGO Space sets, we just drew a face on a stack of bricks. The "official" people of the LEGO Universe were a fantastic addition to the toy which took it in a fantastic direction that continues to this day.

• Dyson! Completing the trifecta of those who passed away this past week... Freeman Dyson. This brilliant mathematician, physicist, and astronomer (among other things) was such a huge influence on me that my pen-name, Maach Allon Dyson, was in honor of him. Because, seriously, just look at some of his accomplishments from his Wikipedia page. Though the thing that he's likely best known for... especially by me... is the Dyson sphere...
The idea is that a technologically advanced civilization would have the ability to maximize use of energy from their sun... by surrounding it with a sphere or a sphere of rings or a sphere of panels or something like that. It's a mind-blowing idea that would require mining materials from a huge number of celestial bodies (such as comets and asteroids) in order to construct. Pretty fantastic stuff.

• Apps on Parade! I ran across this video and had to laugh at just how frickin' brilliant it is at showing the sheer absurdity of Adobe's "Creative Cloud." I pay $57.34 per month to use exactly four of them... Photoshop, Illustrator, InDesign, and Acrobat. I also use Lightroom Classic to catalog my photos, but it's not something I need to have. Which means I essentially use less than 1/10th of the apps I have to pay for...
I would be willing to bet that this is the case for at least half of the people paying for Creative Cloud. Hardly getting our money's worth here, but that's what happens when you've got a lock on the industry. My only hope is that eventually another developer... most likely Affinity... will get to the point where Adobe will not be the only option for me. But until then? Blergh.

• Manga Mac! Apple released a clever new commercial which shows various times that Macs have appeared in Japanese manga animation. It's pretty great...
Just makes me want to rewatch the hundreds of manga that I've loved over the years.

• New Horizons! And speaking of ads in Japan... Nintendo really knows how to hit all the feels in their advertising...
The new version of Animal Crossing called Animal Crossing: New Horizons drops on March 20. It's one of those games that always starts out interesting, but I grow bored with fairly quickly. There's only so many fish and bugs you can catch before it gets old. Though maybe the online collaboration will keep it interesting for longer? I don't know that I want to spend $60 to find out.

And with that, bullets have come to a close this fine Sunday. Wash your hands!