Posted on September 22nd, 2021

Okay... Hacks is funny and Jean Smart is amazing. But the writing is supposed to be better than Ted Lasso? Seriously? Hacks wins the Emmy for writing over Ted? This is impossible to comprehend. Ted Lasso is so tightly-written that there are no wasted minutes. Every second is building to something. I did not get that feeling from Hacks at all. You could miss an episode... you could miss multiple episodes... you could miss all the episodes between the first and last... and not miss a thing. Good writing? Sure. But when it comes to a series of episodes, it takes great writing to do what Ted does.
Oh well.
Not the first time that the most worthy nominee loses an Emmy. Which is why I find them irrelevant and don't watch them.
Don't even get me started about The Crown winning everything over Lovecraft Country.
#EmmysSoWhite.
Posted on September 21st, 2020

No, your eyes are not deceiving you. So much stuff happened yesterday and today that I'm having back-to-back bullet posts. So sit back and enjoy... because an all new Bullet Sunday Monday starts... now...

• Watch! My new Apple Watch Series 6 arrived in the time-frame Apple actually promised (which was not expected given their track record). It's bigger than the Waze Band I had been "training" myself to wear, but I think I'll do okay. I just wish they could find a way to slim the thing down so it doesn't look and feel so massive when you have skinny arms like I do. Because, seriously, this is the small watch...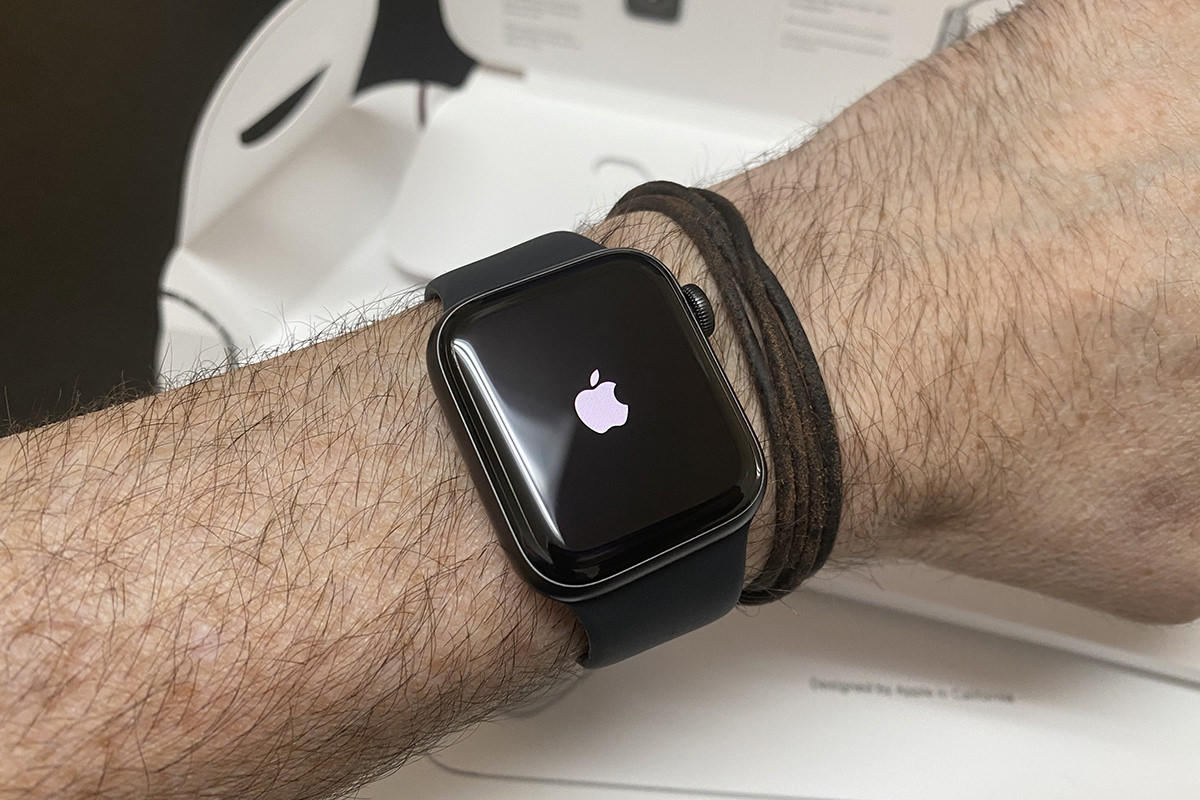 The height is just so offensively big. How about your big "feature" for Series 7 is a thinner watch, Apple...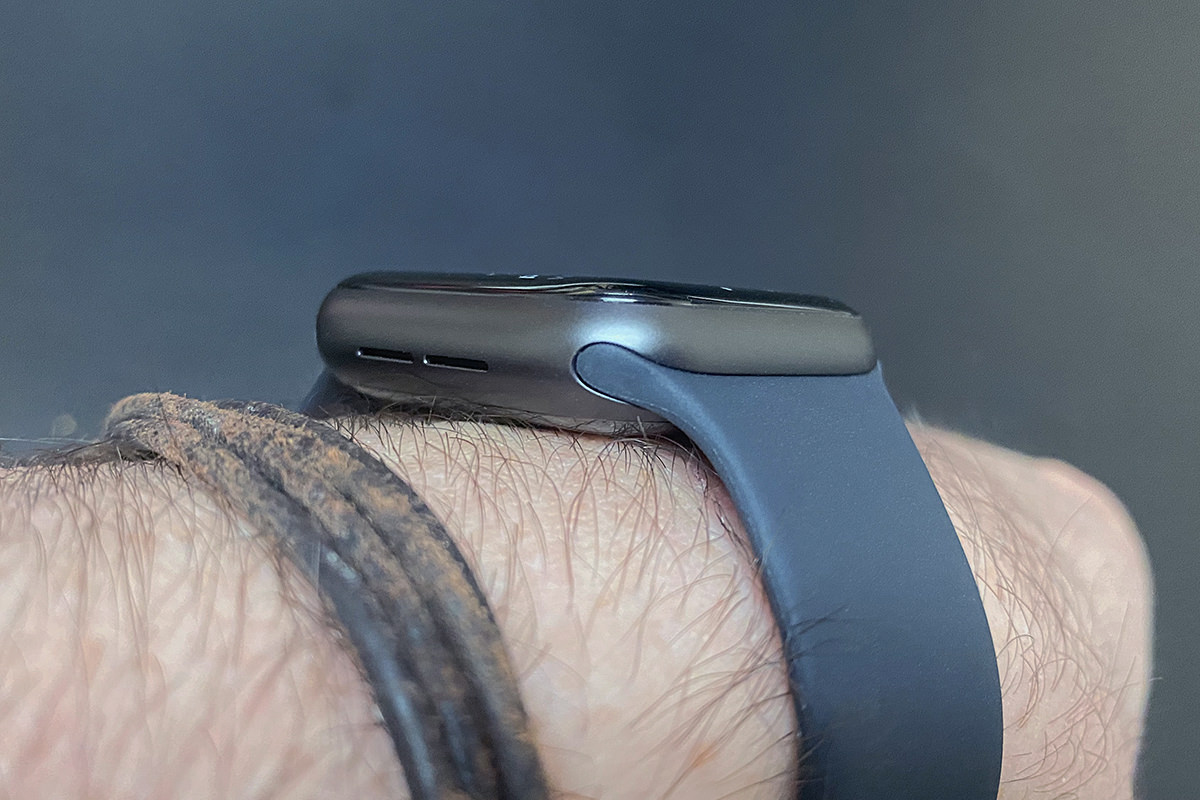 I have many, many thoughts already (the first being HOLY CRAP! THE BLACK BAND IS NOT BLACK AND THE GREY COLOR IS NOT THE SAME COLOR TONE AS THE SPACE GREY WATCH?!? WTF, APPLE?!?), so a blog post will land in a day or two.

• Make Mine Marvel! The first trailer for WandaVision dropped and it looks pretty bonkers. Like they're channeling Leave it to Beaver and Bewitched or something. In the comics, The Scarlet Witch has reality-warping powers that haven't found their way into the MCU movies, but it looks like all that's about to change...
Two things. First, they have made the character costumes from the comic books into Halloween costumes or something, which is a nice nod to the source material for fans...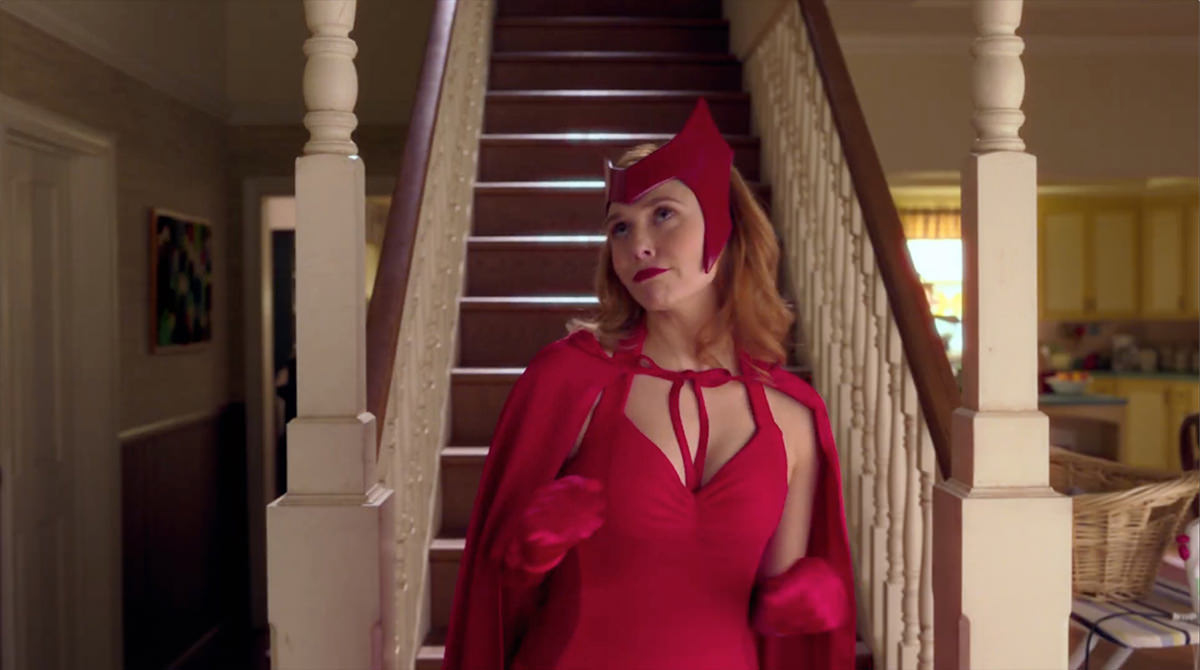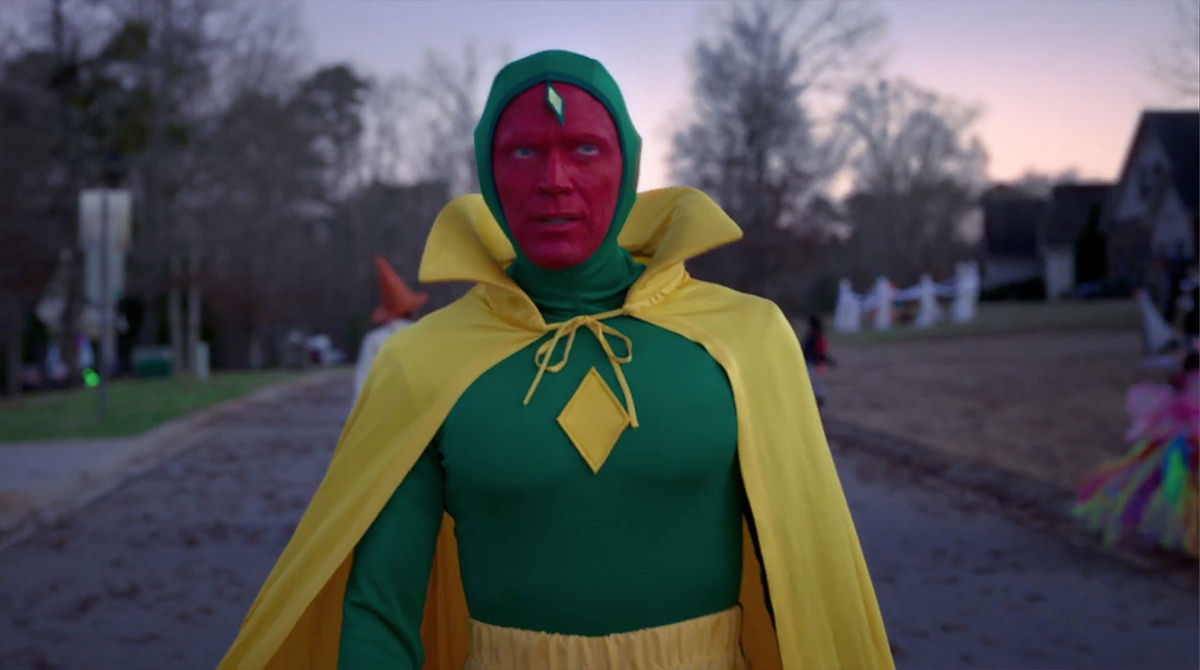 Second of all... Monica Rambeau, is that you?!?
Can't wait to see WandaVision later this year. Especially since Falcon and The Winter Soldier has been pushed back to next year. This pandemic blows.

• Emmys! Thrilled that Schitt's Creek and Watchmen did so incredibly well. They are some of my favorite television shows of all time, and having that be acknowledged is a bit surprising, if I'm being honest (Regina King OWNED that award!). All well-deserved! Also happy that Zendaya got some love for Euphoria, which was also well-deserved. A little upset that The Good Place was snubbed for their beautiful final episode... and I still don't get all the fawning over Succession, but you can't have everything.

• Cobb! Gutted to learn that Ron Cobb has died. I've been a fan of him and his work for decades. He's been a huge part of some of my favorite movies (including Alien, Raiders of the Lost Ark, Total Recall, The Abyss, Firefly and Back to the Future, to name a few)...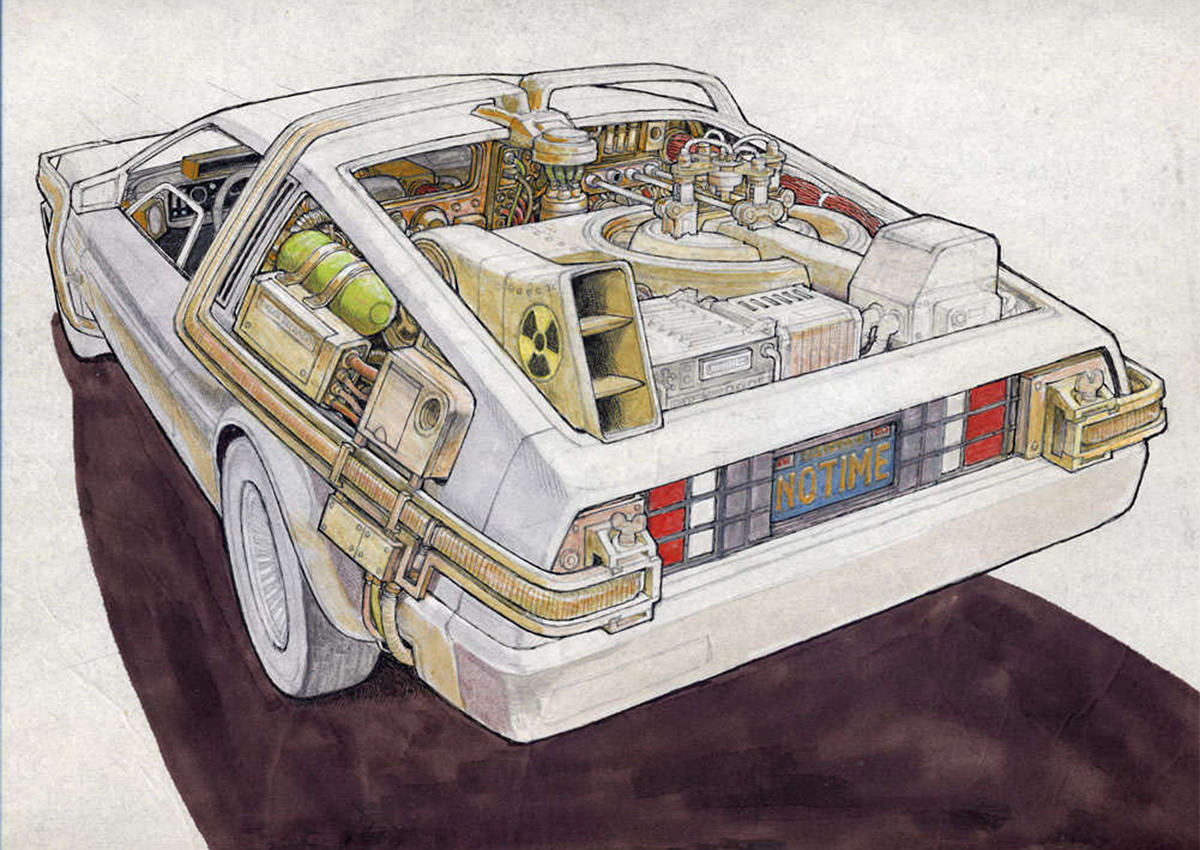 Rest in Peace, sir. You are leaving a legacy that few will ever eclipse.

• Ellen! I have always loved Ellen DeGeneres. Her standup is some of the best and funniest I've ever seen. I liked her talk show, but just couldn't watch any more because the constant audience screaming is annoying as fuck. But still... love Ellen. So when the allegations about abuse on her show started surfacing, I was understandably concerned. It seemd way, way out of left field. A part of me was... "Holy crap! Ellen is not allowed to ever get upset... lose her temper... be angry... be a human? Because I was sure that's what was happening. Ellen is focused on her show, some people expect her to be "on" 24/7, and when she's not or is like... being human... people are upset with her. Which is bullshit. But then so-called "stars" started speaking up and I thought "Well, maybe? But even then in the back of my head I'm going Though perhaps they feel that Ellen didn't treat them enough like a "star" and went looking for nasty things to say? In the end, I honestly don't know. But Ellen finally addressed it all, and I have to say that this is pretty much what I expected...
So... yeah. I'm happy that Ellen took the allegations seriously, fired those who let things get so bad, and is promising to do better. That's all we humans can really do. And maybe since the audience is now "virtual" they will tone down all the fucking screaming so I can watch the show again? Anything is possible.

• Fascism! Holy fucking SHIT! Is anybody giving a crap what's going on in this country? Anybody? We've got a president trying to scare people with outright lies so they vote for him after telling people that he didn't want to cause a panic with the pandemic so he lied to the American people about it? Are you fucking kidding me? I don't give a crap which political party you ascribe to, just look at this shit...
I honestly don't know what to say. If anybody should be outraged about this, it's Republicans. What's happening is diametrically opposed to what Conservatives are SUPPOSED to be about... yet the GOP seems to be doing fucking nothing except enabling the maniac in charge. It's like we're living Bizarro World. Especially when you consider that are alternative to all this is fucking Joe Biden? How fucked is this country? Oh well. At least with Biden we'll (hopefully) not have anti-science Nazi fascism actively working to destroy the country and screw its citizens. Assuming he can get elected... which is not the slam-dunk it should be, alas.

See you tomorrow for a non-bullet post. Or so I assume. Who knows what might happen before then? The world seems to be exploding daily.
Tags:
Apple Stuff
,
Apple Watch
,
Bullet Sunday
,
Emmys
,
Marvel Studios
,
News
,
Politics
,
Television
Categories:
Apple Stuff 2020
,
Bullet Sunday 2020
,
News – Politics 2020
,
Television 2020
—
Click To It:
Permalink
—
1 Comment: Click To Add Yours!
Posted on September 18th, 2020

Despite air quality improving from "Hazardous" to "Very Unhealthy" to merely "Unhealthy" yesterday, I ended up being the sickest I've been yet. I left the office with a headache but was otherwise doing okay. By the time I got home ten minutes later I was in terrible shape. Blinding headache, so dizzy I could barely stand, and not able to keep anything down... including water.
Eventually I managed to eat some dry toast for dinner, which helped, but couldn't sleep even a little bit. Around 10:30 I finally gave up and took sleeping pills, curled up in a ball on my bed, then waited for the world to go away. Which it did. Until I woke up at 6:30am with a mouth full of fuzz because Jake was squished up against my face. Apparently while I was passed out he decided to use me as a cat bed.
I've had it worse.
On my way to Spokane a couple weeks ago I was seeing an awful lot of Amazon trucks on the road. Just as I was reaching the city I saw that their new Amazon Fulfillment Center was up-and-running. It's a massively huge warehouse filled with tons of stuff you can't live without. This morning I thought to look at my dashcam footage because I had snapped a photo of it. I thought it was pretty nifty how they tried to make it an interesting-looking building instead of just plopping down a boring grey cement structure...
I find it interesting that it was more cost-effective for Amazon to build a new center to service The Inland Empire instead of just fulfilling out of Bellevue or Kent on the West Coast. Even more interesting? Amazon has so much business that they are opening up yet another fulfillment center in Idaho! Can you imagine? So many packages are being sent out that Nampa, Idaho is getting a warehouse!
I guess Jeff Bezos is well on his way towards becoming a trillionaire then?

In other news... The Emmy's are on this Sunday! Rarely do the shows I want to win ever win (or even get nominated), but I always put my list of favorites out there anyway just because I'm a total whore for television...
OUTSTANDING DRAMA
I would have loved to have picked Killing Eve but it took a drastic step down in Season 2, then shit the bed in Season 3, so I'm going with The Mandalorian. Which is a long-shot given how enamored everybody is with Succession.
OUTSTANDING COMEDY
I would be happy with What We Do in the Shadows winning, as it's the funniest thing on television right now... but I won't be upset when Schitt's Creek wins for it's final season because I love that show.
OUTSTANDING LIMITED SERIES
Impossible that any series except Watchmen could win this. The show was phenomenal from just about every conceivable angle.
OUTSTANDING TV MOVIE
When it comes to simple storytelling done really well, you can't do much better than Dolly Parton's Heartstrings. I don't think there was a single episode I didn't enjoy. The nominated episode, These Old Bones, was remarkable for getting Kathleen Turner to play the lead and that made the episode for me.
OUTSTANDING VARIETY TALK SERIES
I'll take either John Oliver for Last Week Tonight or Trevor Noah for The Daily Show. They both deserve it... though I think Noah has the edge given how he has to keep it fresh five days a week.
OUTSTANDING COMPETITION PROGRAM
RuPaul's Drag Race is the only one of these that I actually enjoy.
OUTSTANDING DOCUMENTARY/NONFICTION
I thought McMillions was a stronger series than Tiger King, but there's no denying what the latter managed to accomplish in terms of sheer public consciousness.
OUTSTANDING DOCUMENTARY/NONFICTION SPECIAL
I really, really enjoyed Beastie Boys Story, which was a love-letter to the band in general and Adam Yauch in particular.
OUTSTANDING ANIMATED
The Vat of Acid Episode from Rick and Morty just continued to demonstrate how fantastic this series is.
LEAD ACTOR, DRAMA
I suppose that Jeremy Strong or Brian Cox will deserve their win for Succession, but I thought Steve Carell had the best performance from The Morning Show.
LEAD ACTRESS, DRAMA
If Killing Eve hadn't been so terrible, Sandra Oh would easily get my nod... but I'm going to go with Zendaya for Euphoria, which was a pretty amazing bit of work.
LEAD ACTOR, COMEDY
While I enjoyed Eugene Levy in Schitt's Creek, I don't know that his work eclipsed Ramy Youssef for Ramy or Ted Danson for The Good Place... but I absolutely won't be upset when he wins.
LEAD ACTRESS, COMEDY
Catherine O'Hara for Schitt's Creek is the only acceptable answer.
LEAD ACTOR, LIMITED SERIES
I sincerely doubt Jeremy Irons will win for Watchmen, but he darn well should.
LEAD ACTRESS, LIMITED SERIES
Regina King for Watchmen is the only acceptable answer.
SUPPORTING ACTOR, DRAMA
There are some good performances here... I particularly like Jeffrey Wright on Westworld... but Mark Duplass was exceptional on The Morning Show, so I'll go with that.
SUPPORTING ACTRESS, DRAMA
I'm going to go with Fiona Shaw for Killing Eve even though I didn't like the third season at all.
SUPPORTING ACTOR, COMEDY
I do love all things Kenan Thompson, and he would be a great choice... but Daniel Levy WAS Schitt's Creek, and totally deserves the win for playing David Rose.
SUPPORTING ACTRESS, COMEDY
D'Arcy Carden never ceased to surprise me as Janet on The Good Place. Easily my favorite character on the show. On most shows.
SUPPORTING ACTOR, LIMITED SERIES
Jim Parsons was a revelation on Hollywood, playing a complete monster in a role I never in a million years would have cast him for. But I'll take either Yahya Abdul-Mateen II or Louis Gossett Jr. for Watchmen (with a nod to Gossett Jr. for his long career of exceptional work).
SUPPORTING ACTRESS, LIMITED SERIES
Toni Collette is a phenomenal actor, but Jean Smart was a big part of why Watchmen was as phenomenal as it was.
→ Click here to continue reading this entry...
Posted on September 22nd, 2019

I can't believe the weekend is already gone! But all is not lost, because an all new Bullet Sunday starts... now...

• FAKE FOOD! Like many large cities, Tokyo has several districts which specialize in various goods. If you want to see electronics, head to Akihabara. If you want Western fashion and high-end restaurants, you need to go to Ginza. That kind of thing. One of my favorite places to look around is Kappabashi Street, which specializes in restaurant supplies. Pots, pans, dishes, utensils... and a staple of Japanese restaurants... fake food. Because most all restaurants have their windows filled with representations of the dishes they specialize in so people will get their mouths watering and want to come inside. Most of the plastic foods you can buy here in the US are crap, whereas in Japan it's a true artform...
Yes most of the stuff has a bit of a high-gloss sheen to it, but once it's wrapped in plastic to keep it from getting dusty it's pretty darn realistic. The above video is a fascinating look at how it's made.

• Goose. After a long time of reading about it being "released in early 2019," Untitled Goose Game is finally here! The object of the game is to be a complete asshole, which is something I can totally do...
I blazed through everything in just one morning, which is disappointing, but it's a pretty fun game otherwise. Nintendo's eShop has it on sale for Switch at 25% off for a limited time.

• Drugs are Bad, Mmkay? This commercial where the girl takes off her seatbelt and runs her car into a dumpster so she can get more Vicodin? More disturbing than any horror movie I've ever seen...

• X-Pan I had no desire... none at all... to see X-Men: Dark Phoenix. For one thing, it's the capper of a slew of shitty X-movies, after which Marvel will be bringing the X-Men to the MCU and completely rebooting it to (hopefully) something that doesn't suck. So it's essentially a wasted effort and makes no difference. And, if this hilarious "honest trailer" is anything to go by, it's a pile of shit anyway...
Maybe if it shows up on Hulu or HBO or Disney+ or something I'm already paying for, I'll invest my valuable time. But buying or renting it? Not even a little bit.

• Name. An interesting article: Names That Are Unfamiliar to You Aren't "Hard," They're "Unpracticed"
My first "real" international trip was to Japan in the late 80's for work. In Japanese, the "V" in my name doesn't exist as a sound. The closest they have is a "B." And yet they made an effort to say the "V" as best they could, even though it was a struggle and unnatural for them. That kindness has never left me, and I feel incredibly blessed that I learned how important a name can be so early in my travels. Which is why I try my very best to listen when I hear names and put my every best effort into pronouncing them correctly.
So many times I've had co-workers, friends, and people I meet who have "difficult for English speakers to pronounce" names who will say their name... then follow it with "But you can call me..." and give either a completely different "English" name... or some butchered version of their name. Whenever I can, I've asked about their actual name, worked with them to get an acceptable pronunciation, then ask if they mind that I use their real name. And the result is always the same appreciation that I felt that first trip to Japan so many years ago.
Your name... whether it's yours by birth or the name you've chosen for yourself... is key to your identity. Endeavoring to respect a person's name by listening, working to pronounce it, and saying it with your best effort, is such a small thing, really. But it means so much.

• Emmys. I do not watch the Emmys. The television I like is rarely represented, so I just don't bother. That being said, I do read the results the next day and have some thoughts...
DRAMA: The fact that Game of Thrones can take the big prize seems odd given what a pile of shit the final season ended up being, but okay.
SUPPORTING ACTOR, DRAMA: That being said, Peter Dinklage 100% earned that Emmy for his performance in the final season. He elevates any material to new levels, and this was no difference.
LEAD ACTOR, DRAMA: This was kind of an absurd category because winner Billy Porter from Pose was about the only one who I felt deserved it. Maybe Jason Bateman from Ozark, but Billy owned this and I'm glad he won.
COMEDY: I would have taken Fleabag, Barry, Russian Doll, or Schitt's Creek... but was secretly hoping for Schitt's Creek. Yet... not the least bit upset that Fleabag took the prize.
VARIETY: I am really torn here. Yes, Last Week Tonight with John Oliver deserves tons of recognition. But overlooking The Daily Show with Trevor Noah is really a tough pill to swallow. Trevor is killing it every night.
LIMITED: I would have liked if When They See Us won because A) It deserves awards, and B) It deserves attention. But Chernobyl was incredible. So good. I ended up watching it all the way through twice because it's such a powerful story.
DIRECTING: That being said, Ava DuVernay should have gotten the Emmy for best director when it came to When They See Us. Oh well.
COMPETITION: I was very happy to hear that RuPaul's Drag Race won this. It is, by far, the most entertaining of all the nominations.
LEAD ACTRESS, COMEDY: While I would love for Catherine O'Hara and Natasha Lyonne to get recognition for the incredible work they do, Phoebe Waller-Bridge earned this one for Fleabag.
LEAD ACTOR, COMEDY: I'm thrilled that Bill Hader took the Emmy for his work on Barry! The show is 100% bananas in the best possible way, and his work there is just above and beyond.
SUPPORTING ACTRESS, COMEDY: I simply do not get the appeal of The Marvelous Mrs. Maisel, as I find it neither funny nor entertaining. But Alex Borstein definitely does a fantastic job in the show, so I'm kinda torn on this one. I would have preferred that Kate McKinnon won for Saturday Night Live, however.

• SNUBBED! A few nominations that should have been made...
Ricky Gervais for acting and/or writing After Life. I am still a bit shocked he got no recognition at all for this one.
Tracy Morgan for The Last O.G.. That show is hilarious, and his performance is fantastic. For either to get some recognition is not out of left-field.
While I'm not sure The Good Place deserved all the nominations it got, I am sure that D'Arcy Carden should have gotten nominated for Supporting Actress, Comedy... AND WON IT. This is criminal.
And... I'm spent. See you in a week with more bullets.
Tags:
Bullet Sunday
,
Emmys
,
Movies
,
Television
,
Travel
,
Video Games
,
Videos
,
X-Men
Categories:
Bullet Sunday 2019
,
Movies 2019
,
Television 2019
,
Travel 2019
—
Click To It:
Permalink
—
0 Comments: Click To Add Yours!
Posted on July 17th, 2019

I've taken to blogging in the early mornings before I go to work instead of late evenings when I'm done with work. It's not been working out for me. How am I to comment on my day's events when I have barely started the day? And so... I will probably go back to late-night blogging, even though I'm usually so tired that all I want to blog about is how tired I am.
In the meanwhile though? Here was my yesterday!
Last year when I learned I needed to keep my blood sugars intact, I started walking to work so I can still eat bread and pasta. It's a short walk... 7 to 9 minutes... and I've come to really enjoy it. It's a chance to plug and clear my head, which is something that's kinda rare these days. The good news is that switching to Coke Zero and walking has been working for me. I had a great checkup with my doctor, and everything is going well. And so... more bread and pasta.
On yesterday's walk I was assaulted by a rose that was reaching outside its garden fence...
You don't get nice surprises like that driving a car.
But the bigger surprise was later that evening when I made guacamole for the first time. It was Taco Tuesday and a nice chunky guac as a topper was exactly what I needed...
It was phenomenal. And perfectly chunky enough for tacos (and chips!). And easy.
But not as pain-free as I was expecting.
In order to eliminate waste, I've been making a lot of changes in my house. Instead of buying single-use products like plastic wrap, I've been using something more sustainable or learning to live without it. I have one roll of Saran Wrap left and, at the slower rate I'm using the stuff, it should last me the rest of my life. And I've not stopped there. I've bought my last box of plastic straws. I've switched to reusable grocery bags. I'm transitioning from poly to paper wherever I can.
And I've eliminated single-use latex gloves from everywhere except my emergency kits.
The latex gloves I used to wear while chopping jalapeño peppers.
I (foolishly) thought that if I just washed my hands after cutting the peppers for my guac that everything would be fine.
As I found out later that night while falling asleep watching television, things did not turn out fine.
I reached up to rub my eyes and... ZOMG! THE BURNING!!! From the level of pain I was experiencing, you'd have thought that I squeezed a full jalapeño in my face. I can safely say that now I know what it feels like to be doused in pepper spray. It hurt a little bit when my eyes were closed... it was excruciating when my eyes were open. I have no idea why washing my hands didn't prevent this, but now I know better. I had tried some reusable kitchen gloves but they were too thick to work easily, so I guess next time I'll use a towel or a piece of wax paper or something.
Because... yowie.
One other thing that happened yesterday? The 2019 Emmys nominations were announced. For some inexplicable reason Game of Thrones, on its worst season ever, managed to rack up 32. As you can probably tell from the wrap-up I wrote, I totally don't get it. Seven seasons of brilliant set-up that was rushed to a shitty, mind-bogglingly bad conclusion deserves 32 nominations? INCLUDING BEST WRITING?!? Um. No. About the only category I think they should win is Best Supporting Actor in a Drama Series, because Peter Dinklage was still exceptional. He was making all the stupid be entertaining right up until the very end. He won last year, so I'm not sure he'll get it, but I sure hope so.
There was a pleasant surprise, however. Schitt's Creek, long one of the best shows on television, was nominated for Best Comedy Series. And the awesome Catherine O'Hara and Eugene Levy were nominated for respective Best Actress and Best Actor in a Comedy Series. Of course I think they should win, even though this season was not as good as the previous two seasons (when they really should have been winning all the awards). Alas, Emmy voters will probably give it to Fleabag (which probably deserves it) or Veep (because it's the final season) or The Marvelous Mrs. Maisel (which I don't like at all). If Schitt's Creek can't win it, I'd hope for Barry or Russian Doll, but those seem like longshots too.
I was happy to see My Dinner with Herve got nominated for Best Television Movie, even if Peter Dinklage wasn't nominated for Lead Actor in it (which he deserves).
If anybody is interested, I've put my picks for the major awards in an extended entry. If you're not interested, I'll see you tomorrow. Probably tomorrow evening.
→ Click here to continue reading this entry...