It is impossible to put into words how much John Lewis has come to mean to me.
From what I remember, The Civil Rights Movement was pretty much glossed over at school. I'm sure it was explored a bit, but not in a way that any of it stuck in my head. That wouldn't happen until I watched a Martin Luther King Jr. documentary shortly before leaving on a school DECA Nationals competition to New Orleans in 1983. On my way back home I was in an airport gift shop and spotted a book on The Civil Rights Movement. I didn't have the money to buy it, but made a note to request it at my local library. In the book I was introduced to The Big Six of The Movement... Martin Luther King Jr., James Farmer, Whitney Young, A. Philip Randolph, Roy Wilkins... and John Lewis. They were immediate real-life super-heroes to me, and their story was about as inspiring as it gets.
Not too many years after that James Farmer released his autobiography, Lay Bare the Heart. I checked it out at the library the minute it was available and found it a riveting read. The only other surviving member of The Big Six was John Lewis, and I remember wondering when he would pen an autobiography. The thirteen year wait for Walking with the Wind was worth the wait. Easily one of my favorite books of all time, it was a highly personal account of The Movement that went behind the scenes in a way that precious few could manage. If you don't walk away from the book in a fit of blind admiration for John Lewis, you'd have to be dead inside.
But it was his graphic novel, March, that really made me fall in love with the man...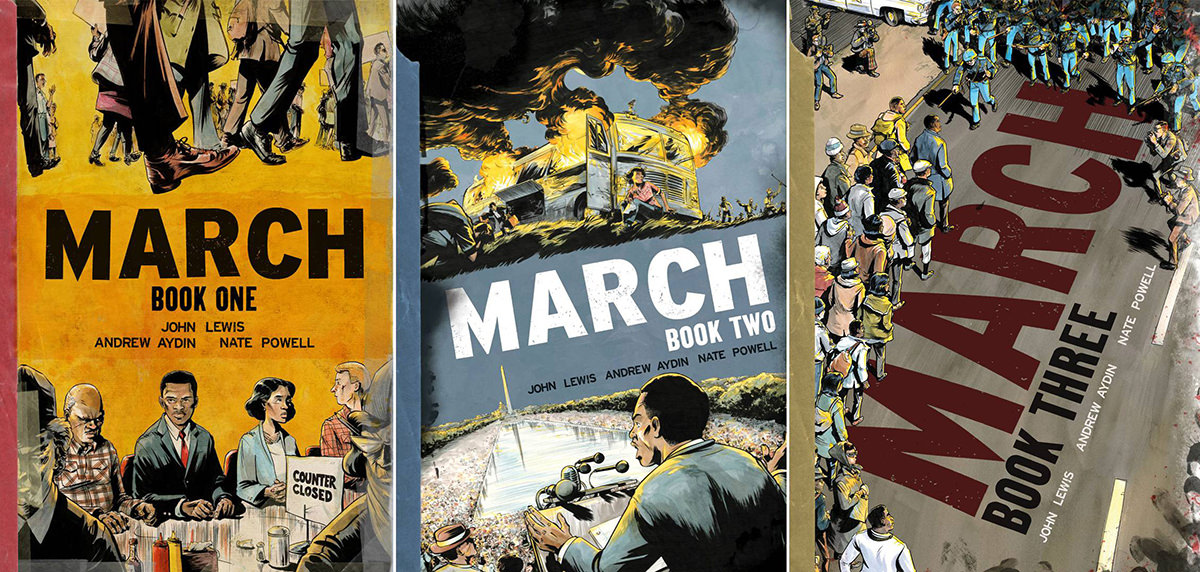 To promote the series, he appeared at Comic-Con in full super-hero cosplay... as himself!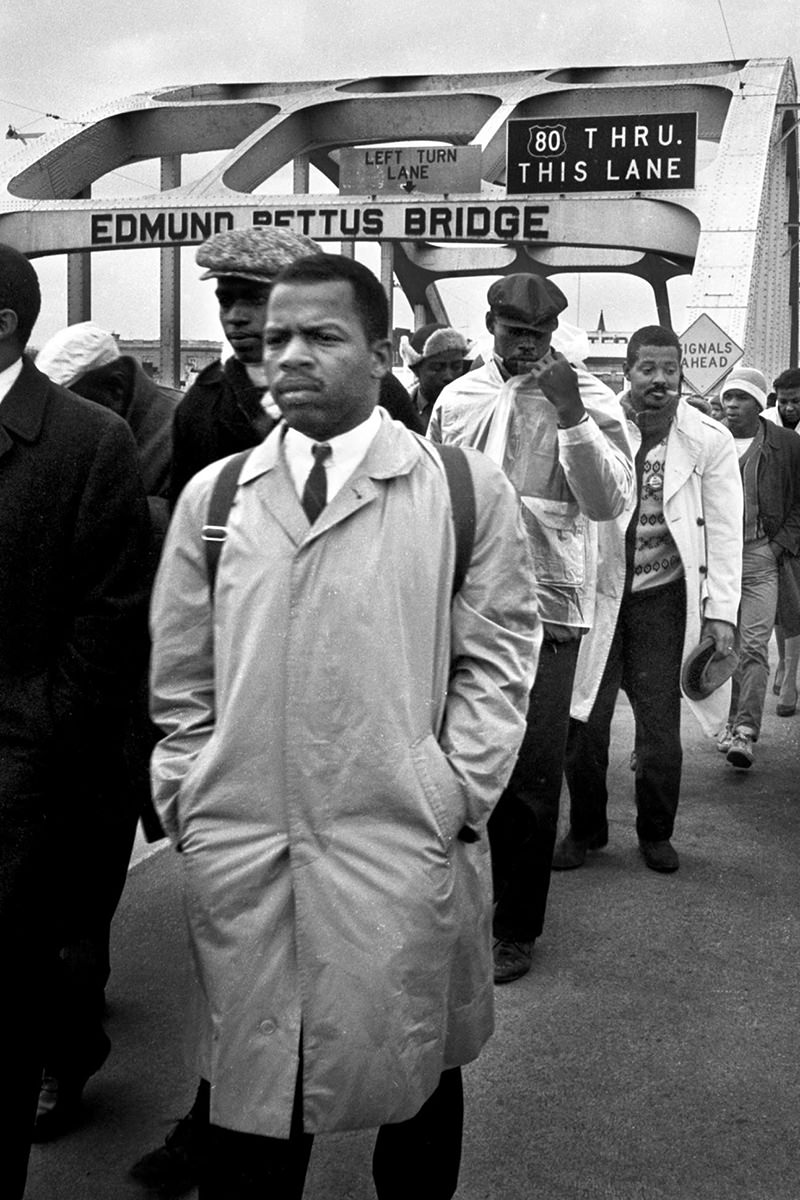 Photo from Representative John Lewis via Facebook

Photo from Representative John Lewis via Facebook

Photo from Representative John Lewis via Facebook
How many people can do that?
He never stopped fighting the good fight. He became a Congressman and served 17 terms, representing Georgia's 5th right up until his death... today... at age 80.
As a champion of freedom, Representative Lewis lived a life of service that is admirable and leaves a legacy that few can match. His voice in government will be sorely missed... especially in an age where Federal Officers In Unmarked Vans Are Snatching People Off The Streets In Portland and we're barreling further into fascism with each new day.
One can only hope that the legion of people he inspired will carry on in his place.
Rest in Peace, sir.