I may be spending my day celebrating, but that doesn't mean I've forgotten about this blog... because an all new Bullet Sunday starts... now...

• Happy Birthday! Jake and Jenny were feral rescues, so their birthdate is kinda-sorta estimated. I think. Maybe the person who found them knew the exact date and reported it when they got to the Humane Society, I'm not sure. In any event, December 6th is what's on all their paperwork and their insurance, so this is the day I wish them a Happy Birthday. And this year I am actually home to tell them "Happy Birthday" in person, which is rare. They weren't available for adoption until they got out of foster care and were fixed, and that was February 16th, 2016 (meaning these photos are of them when they were 2 months and 11 days old)...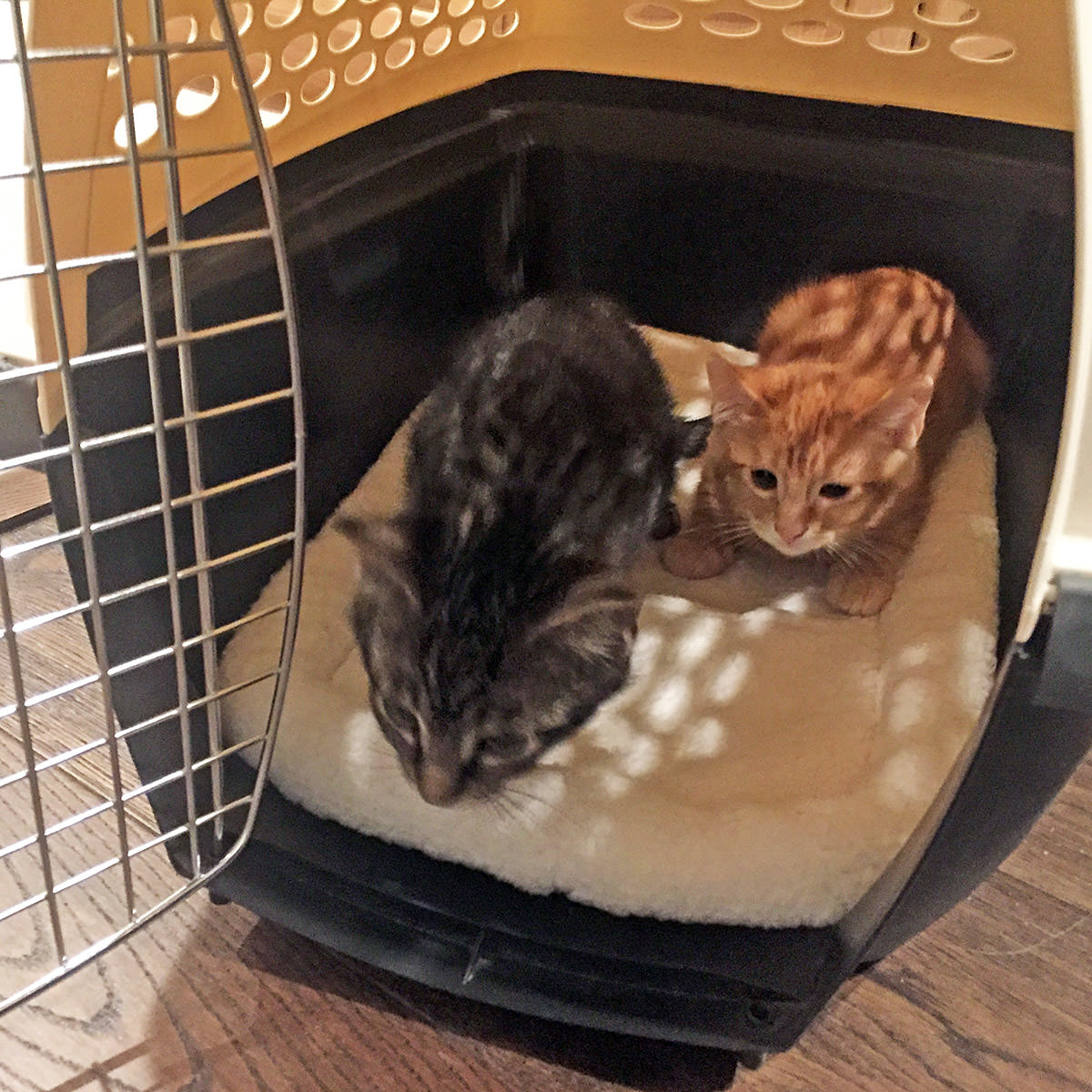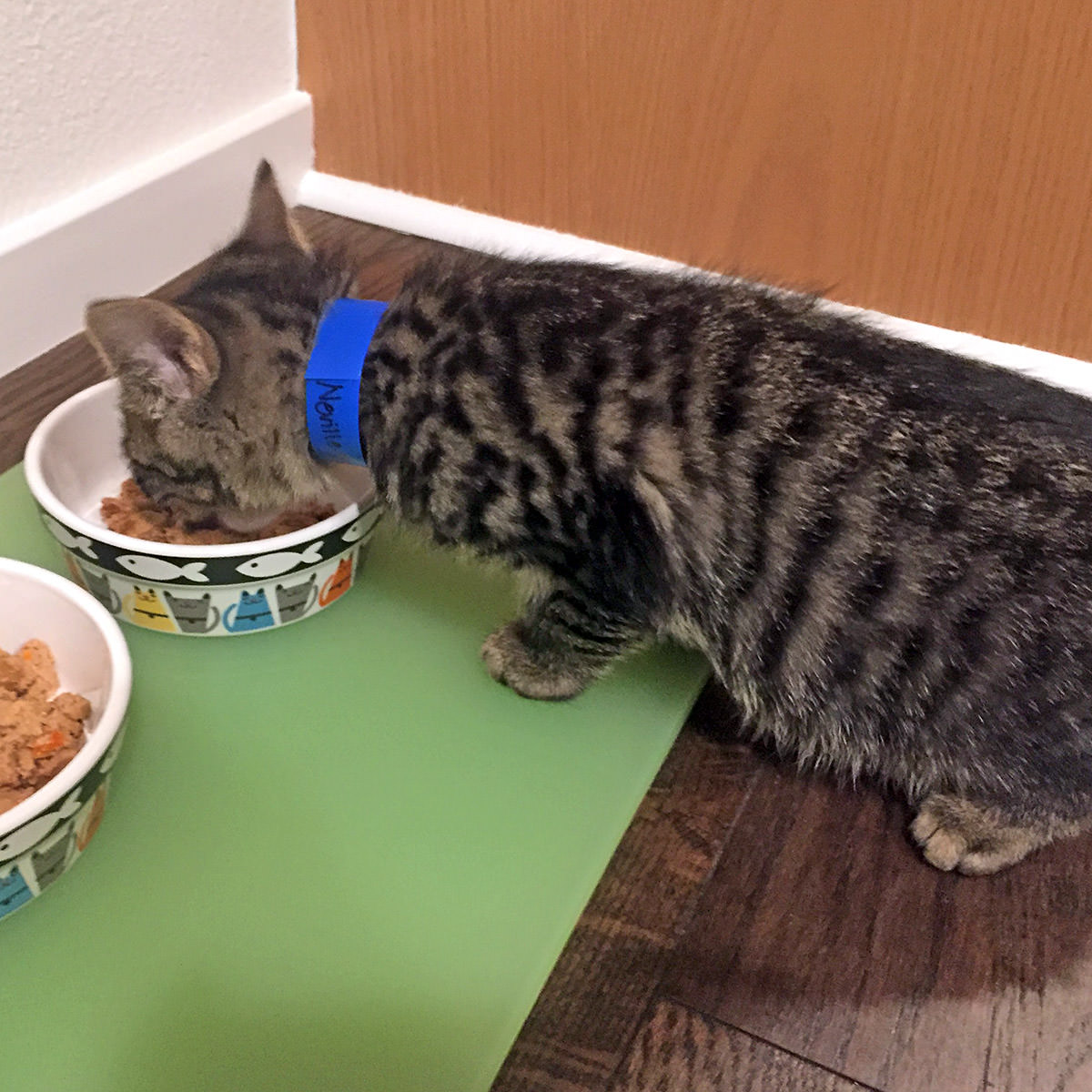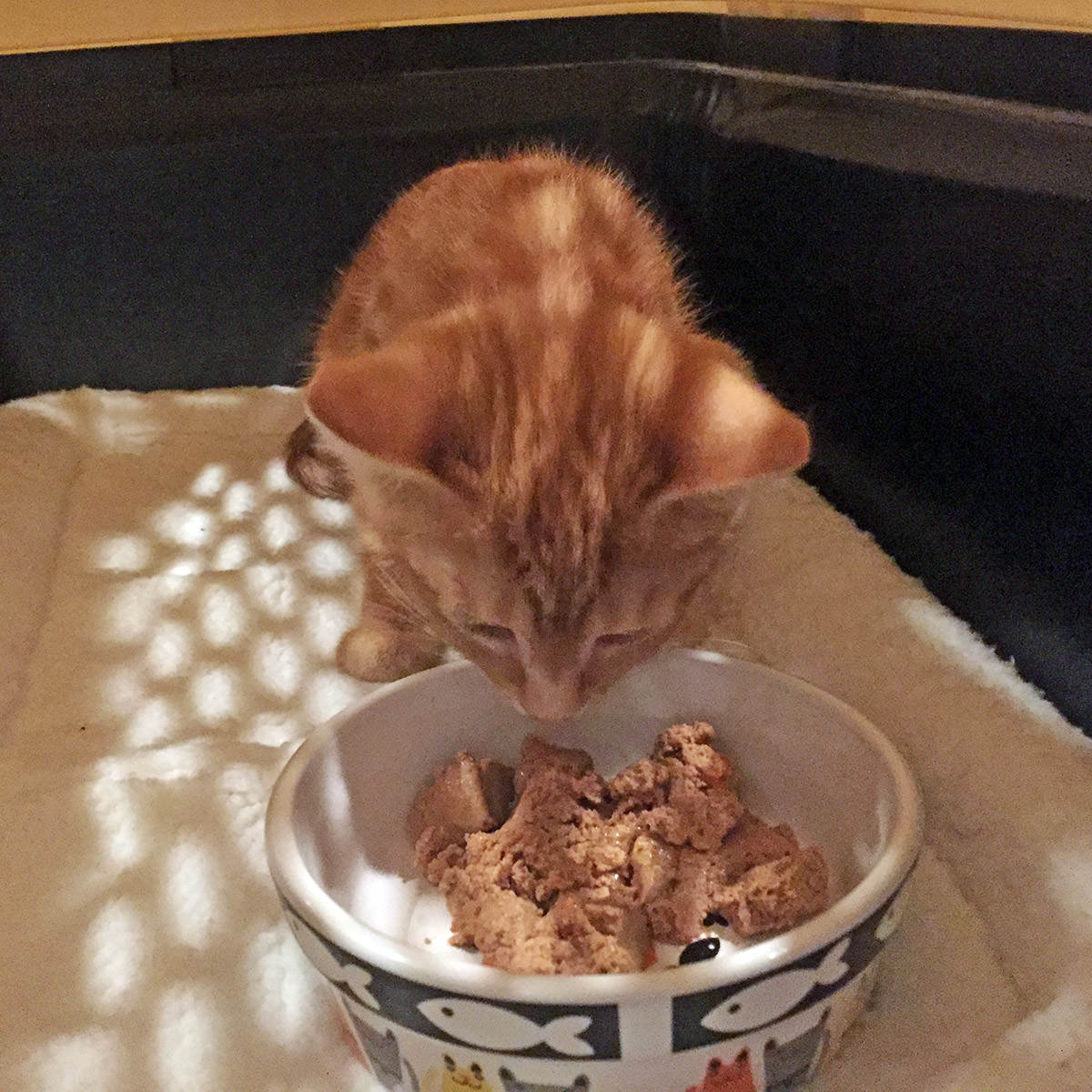 They were both so scared that it took weeks before I was even allowed to touch them. Most of their time was spent hiding under the couch. Jake was easily motivated by food (and still is) but Jenny took much longer because she's so much more cautious (and still is). Adopting them remains one of the best things I've ever done, so happy birthday to my amazing cats!

• AutoSleep! Speaking of my cats... at 3:30am I was awakened by Jake really struggling with a hair ball. My cats rarely have hair balls since I brush them regularly, so I got up to make sure he's okay and clean up the mess. I would have thought that I dreamed it all, except I've been using the AutoSleep app with my Apple Watch and can verify exactly when I got up...
AutoSleep is an app that has all the data that Apple's own Health app is missing... like the most basic of information, HOW MUCH SLEEP DID I GET? Health just gives you a start and a stop time, leaving you to have to mentally calculate it out, which is plain stupid. AutoSleep does so much more in addition to basic functions, which makes it well worth the $5 price tag, and I highly recommend it for Apple Watch owners who wear theirs to bed at night.

• Dysfunction? Since there are so many assholes still not willing to mask up to stop the spread of COVID, maybe this will motivate them... Another Reason to Wear a Mask: COVID-19 May Cause Erectile Dysfunction. We can only hope. Thanks to way too many people not being careful and acting like the pandemic isn't real... and even more of these people getting together for Thanksgiving despite the risks... hospitals are already starting to reach maximum capacity...
This doesn't just affect people who have serious COVID-19 symptoms and will die without hospitalization, it also affects anybody who get a treatable health problem... like a heart attack... who can't get into a hospital because all the beds are taken by COVID patients. Stop being an asshole. This virus doesn't just kill old and sick people, it can kill anyone. A vaccine is just around the corner (along with even more incredible treatments in the pipeline) and everything can just wait.

• Weight! On November 19th, I reached the heaviest I've ever been... 192 lbs. Usually I try to stay at 170 lbs. and not exceed 180 lbs. because that's when I feel my best, but gave myself a pass because of COVID shit happening. But enough was enough, and I started trying to eat sensibly again. No more Family Size Bag of Lay's Potato Chips in a single day... no more Pop Tarts for breakfast... no potato salad at midnight. Two weeks later I'm down to 186 lbs., which means I've got 16 lbs. to go to get to my goal weight. It's shocking to think that I managed to put on 22 lbs. since March, but when you sit around the house doing fuck-all day after day, I guess that's what can happen. I need to eat better and be more active, because I'm getting old enough that the weight doesn't fall off as easily as it used to. Bring on that vaccine! I want my life (and body) back!

• Mulan? Good Lord is the live-action Mulan a boatload of shit. Very, very beautiful and pretty... but shit. Thank heavens I didn't pay the $30 to see it early... which I was this close to doing because I love the Disney animated classic original so much. The story doesn't even make sense anymore. And they left out Mushu, which is just madness when they've given her magical powers from The Matrix which makes the whole thing fantasy anyway...
Ugh. What a waste of money that could have been put into another Star Wars series or Marvel Studios series for Disney+.

• HEADLINE! Warner Bros. Smashes Box Office Windows, Will Send Entire 2021 Slate to HBO Max and Theaters — In an unprecedented announcement, the studio will send 17 films — including The Matrix 4, The Suicide Squad and Dune to its streaming service for 31 days the same day they hit theaters.
Look, as I've stated many, many times, I absolutely hate the "theater experience" any more. Between people texting and talking and letting their kids run around and generally being assholes, it's about the worst form of "entertainment" there is, and I'd rather do just about anything else for fun. The only movies I see in theaters are those that I can't wait for (like Marvel Studios films). Otherwise? No thanks. So, for obvious reasons, I am thrilled by the news that I will be able to watch Dune and The Matrix 4 at home with an HBO Max subscription. But, on the other hand, I wonder what this means for those massively expensive blockbusters that I love. Will they even be able to be made any more if theaters don't exist? My guess is that they will still make them because A) Streaming services are already paying insane amounts of money for movies... B) Special effects are getting cheaper, and expensive actors can be replaced if they refuse to work within the new budgets... and C) This is where the future was headed all along as the home viewing experience gets better and better. So I dunno. I am certainly not rooting for theaters to die off completely... I think they still have a role to fill... but I'm not going to complain about not having to suffer through a theater for the movies I want to watch, that's for sure.

• HEADLINE! Elliot Page, Oscar-Nominated 'Juno' Star, Announces He Is Transgender. — Hi friends, I want to share with you that I am trans, my pronouns are he/they and my name is Elliot," Page wrote in a statement that he posted on Tuesday
And good for him. I'm thrilled when somebody figures out who they are and what it takes to live their best life at a cost of $0 to me. Because this is not about me! Who Elliot Page is has absolutely zero effect on my life what-so-ever. How great is it that he's got it all figured out, because many people never do. My gender identity was a cakewalk. I'm a man. I've always felt like a man. My genitals align perfectly with who I am at my very core. I've only ever been attracted to women. I've only ever had sex with women. And I can't imagine somebody telling me that I can't be who I am... just like I can't imagine somebody feeling entitled enough to tell Elliot Page who they are either. Whether you accept it or not, transgender persons exist. And when they have the strength to come out to the world, it will undoubtedly save lives. Far too many transgender kids are killing themselves because they can't picture a world that they could ever exist in. Elliot Page shows them that they can.

Now it's time to stop slinging bullets so I can go serve Ocean Fish Pate "birthday cakes" to my fuzzy kids. Be safe, everybody.