You can't stop progress. Or whatever passes for progress now-a-days.
Seattle has some iconic landmarks... The Space Needle... Pike Place Market... The Seattle Public Library... it's a unique city with a unique and interesting history (and if you want to know just how interesting, then the book for you is Sons of the Profits: There's No Business Like Grow Business. The Seattle Story, 1851-1901).
One landmark which Seattle recently lost was the Elephant Car Wash sign. I've seen it many, many times driving into the city... usually on the way to The Seattle Center. The sign has been there since before I was born...

Image taken from Google Maps Street View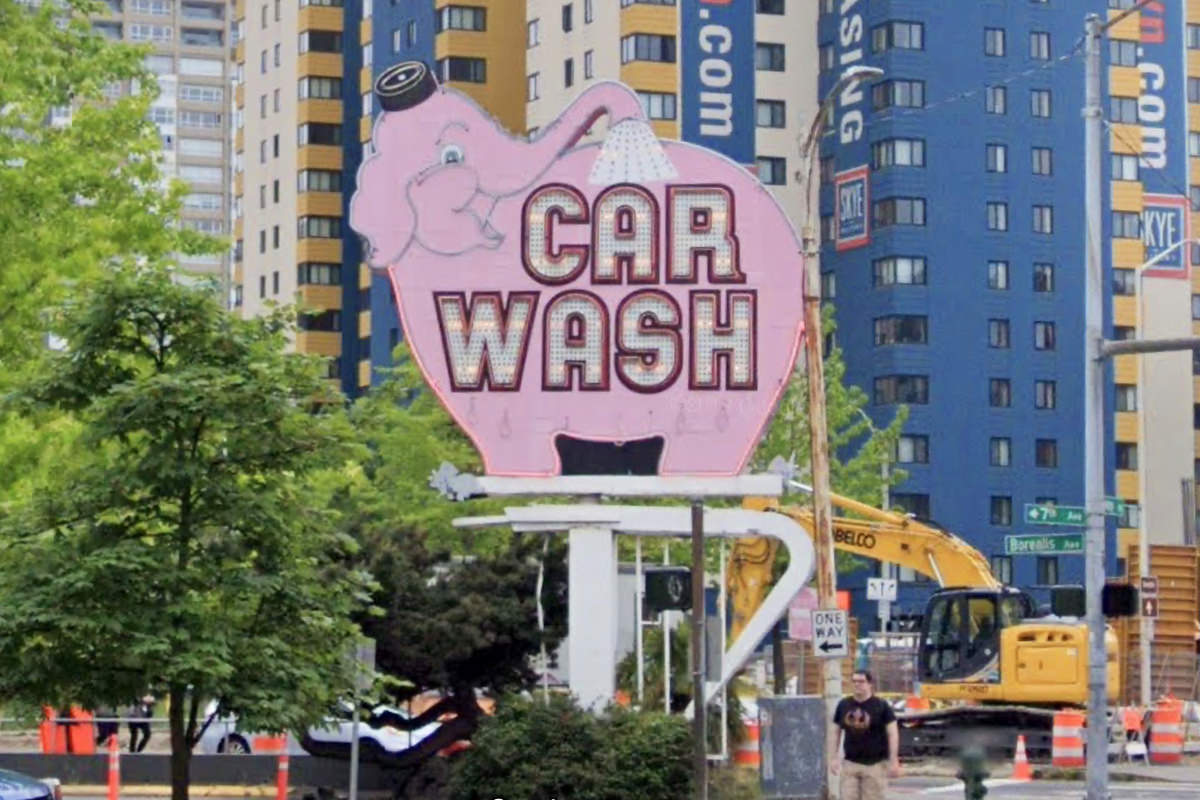 Image taken from Google Maps Street View
But now it's been taken down...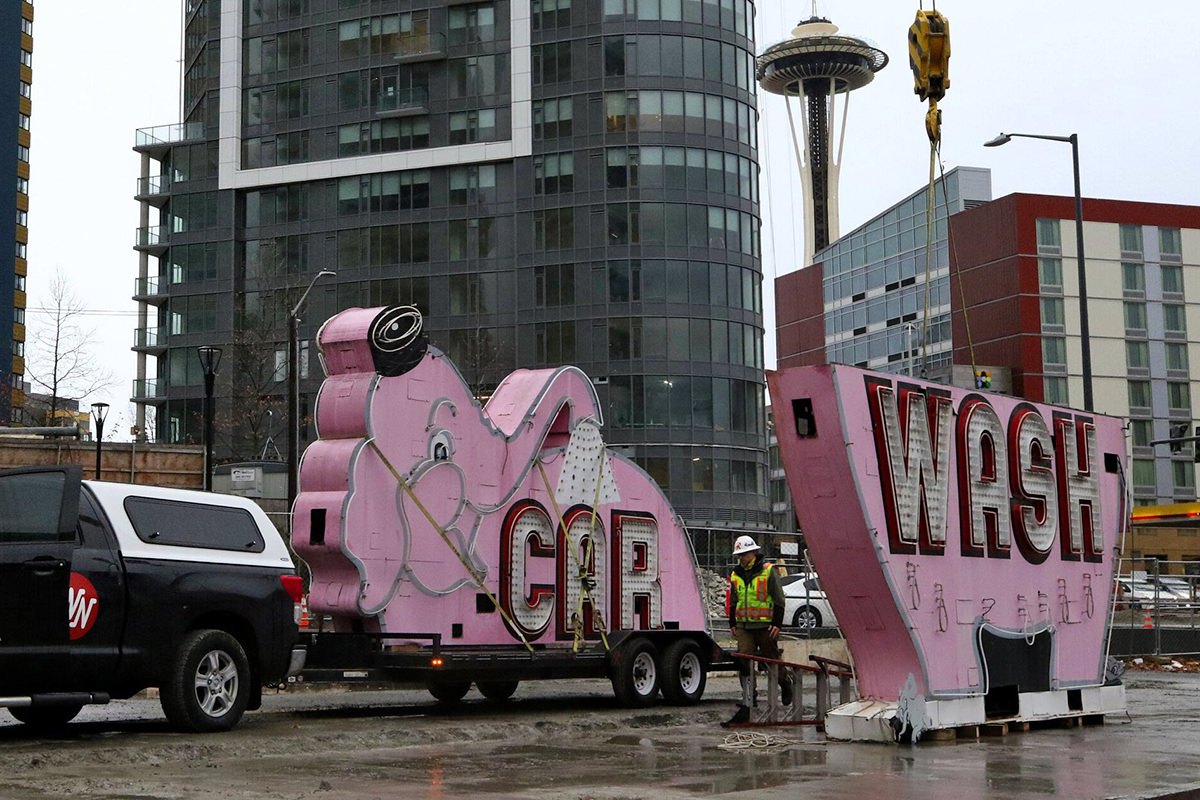 Image by Alan Berner / The Seattle Times
It was inevitable that it had to come down one day.
But it seems strange that I've outlasted it. At least at this location. It's being moved to permanent display at the Museum of History and Industry. I am trying to picture driving down Denny Way and it not being there.
I cannot.
Maybe it would be best if I just circumnavigate the location in the future so I don't have to?
That way I can stop progress just a bit. If only in my head.