One of my favorite things to do when I am not traveling is to do a little virtual travel via Google Maps and their "Street View" technology. As you can imagine, I've been doing a lot of armchair traveling in 2020. Earlier in the year I was making my way through a list of remote islands of the world. On that list was South Georgia and the Sandwich Islands. Back in November, South Georgia Island was in the news because a massive, massive iceberg called "Iceberg A-68" (which broke off of Antarctica) was on a collision course. The thing was larger than the state of Delaware and weighed around one trillion tonnes. Ecologists were worried that this would cause serious environmental problems for local wildlife, but there wasn't much that could be done. The iceberg was larger than the entirety of South Georgia Island itself...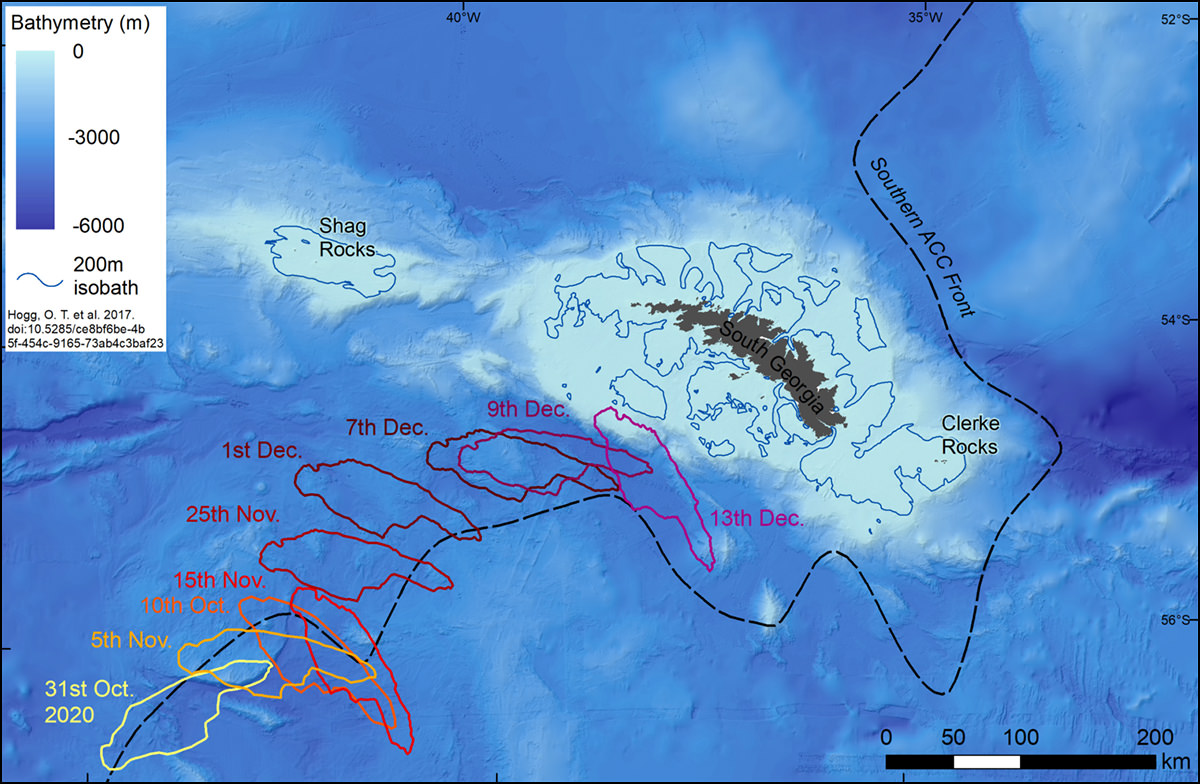 Map from British Antarctic Survey
I've been keeping up with the iceberg and, fortunately, the iceberg has started breaking up. Now the largest part is called "A-68A" and the little ones (which are still quite huge) are named "A68B" through "A68F." Scientists are still concerned because that much fresh water being dumped into the local ecology could be damaging... but they are not as paniced as they used to be, thinking that South Georgia will not suffer any major catastrophe.
Surprisingly, thanks to cruise ships stopping by in the Summer months, there's actually Google Street View for the settlement of Grytviken on South Georgia...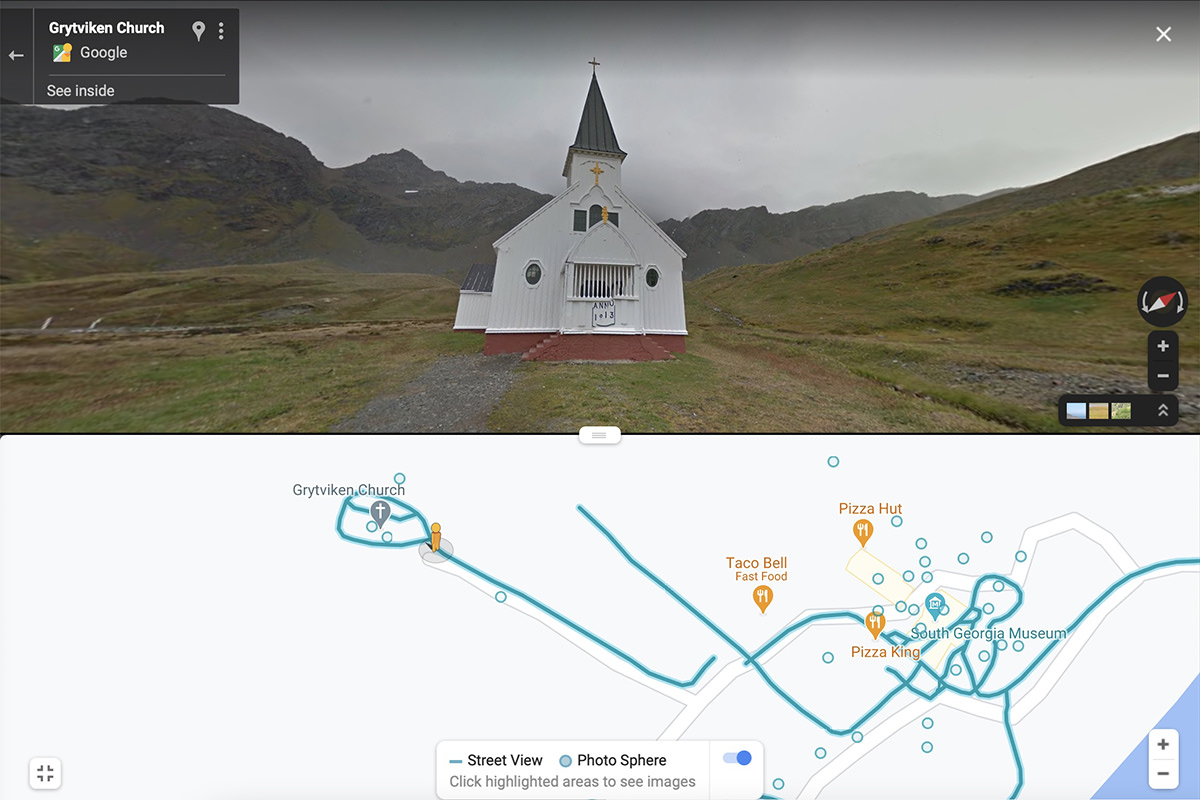 If you look closely, you'll see that there's a Taco Bell and a Pizza hut... but not really. Grytviken is an old whaling station and is largely abandoned except during tourist season when the museum is open. People just think it's funny to put famous brands in ridiculous places. If you go further up the coast, you'll see that the island also has an Apple Store, Cold Rock Ice Creamery and Cryobank, IKEA, and (of course) a McDonald's...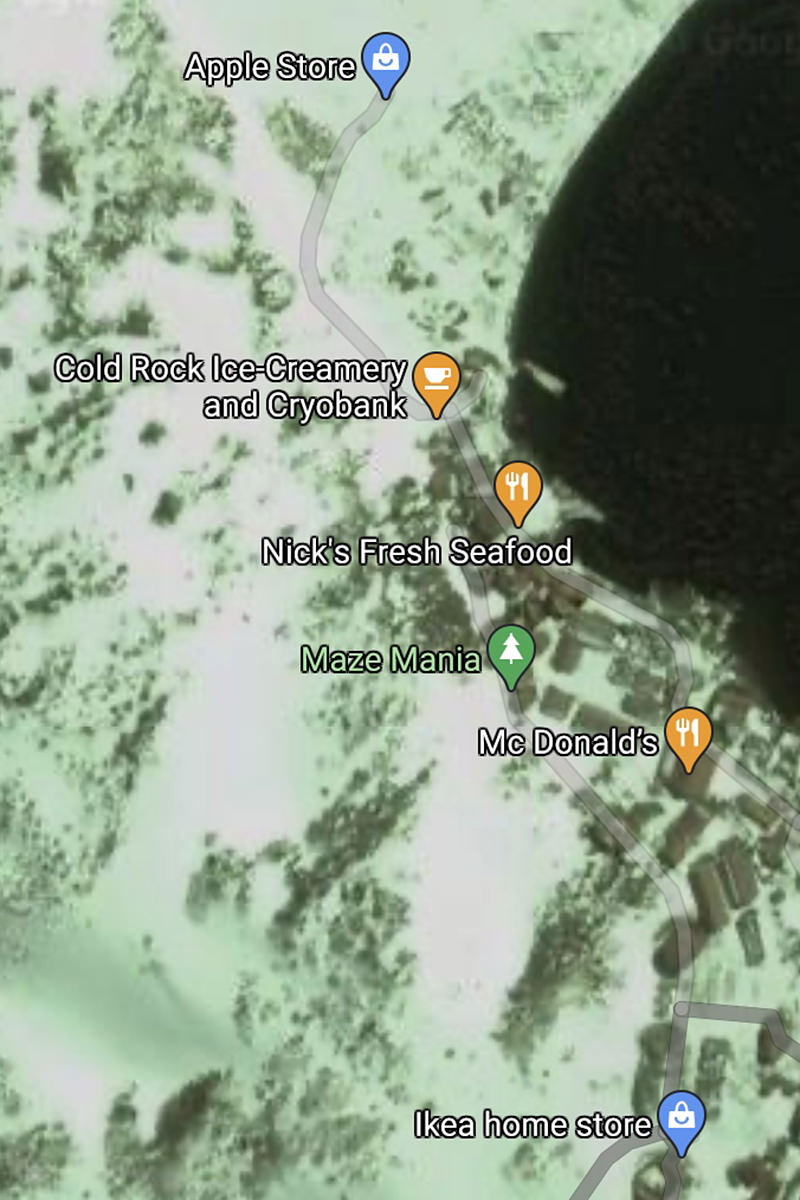 And the businesses are changing all the time. Google will remove them, then somebody will come back and put entirely new ones...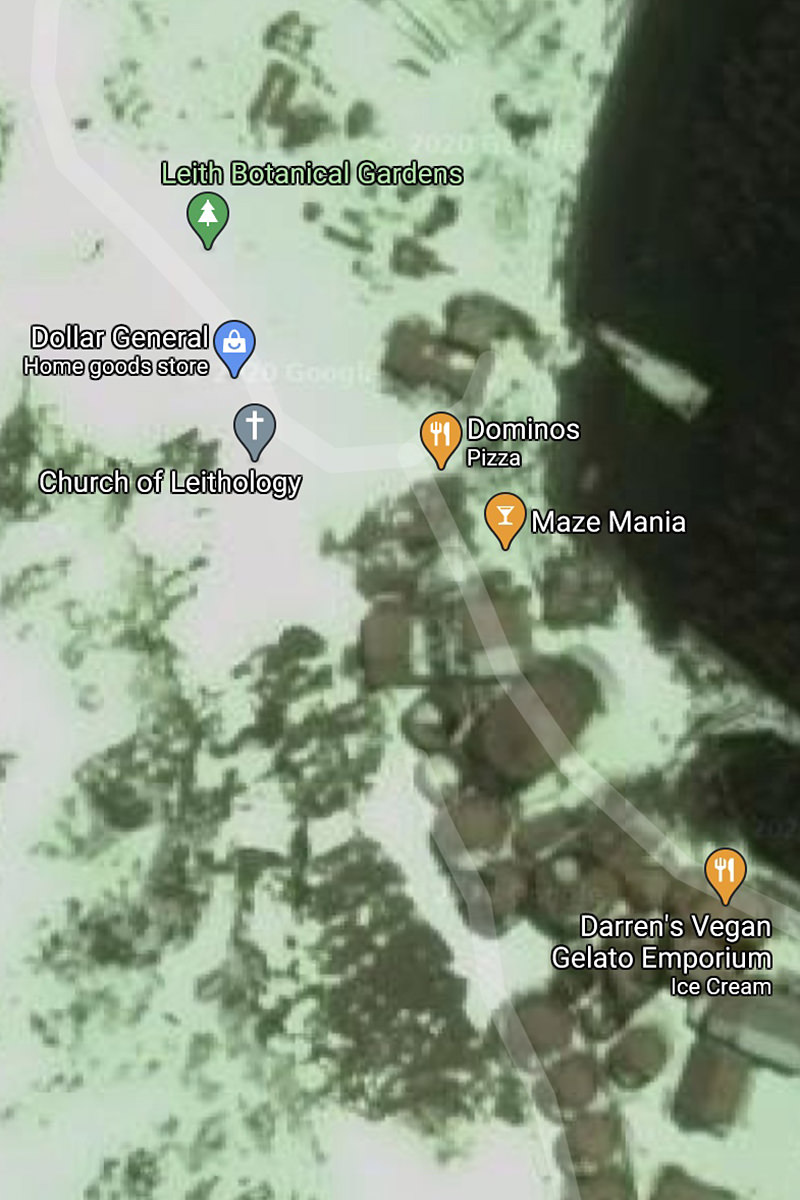 It's sobering to think that even though South Georgia Island escaped disaster this time, Antarctica could send even larger icebergs its way in the future. Thanks to climate change, massive pieces breaking off of the seventh continent are prtty much a certainty, and the continuing impact of this on the world's environment can only be guessed at.
Alas, much of what scientists are guessing is not good at all, so I don't recommend going down a Google search rabbit hole on the topic unless you have a gallon of ice cream and some cake with you.
tl;dr... we're fucked. Happy holidays, everybody.