Posted on April 19th, 2017

Photography is a hobby I absolutely love... but rarely have time to pursue.
Indeed, it seems the only time I get to delve into serious photography is when I'm on vacation. The rest of the time I'm shooting stuff with my iPhone because it's always on me and oh so handy. The iPhone also produces fairly good images, which makes it infinitely more appealing for snapshots than having to drag the Sony a7S Mark II out of my camera bag.
I mean, seriously... this was shot years ago with my iPhone 4...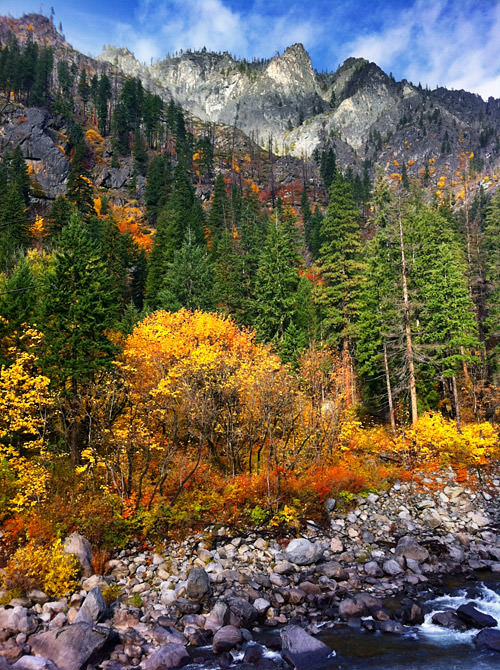 Yes, you read that right... an iPhone 4. Which can't even touch what images you can get out of the iPhone 7s that's out right now.
And, yet... I'm not going to get shots like this from an iPhone...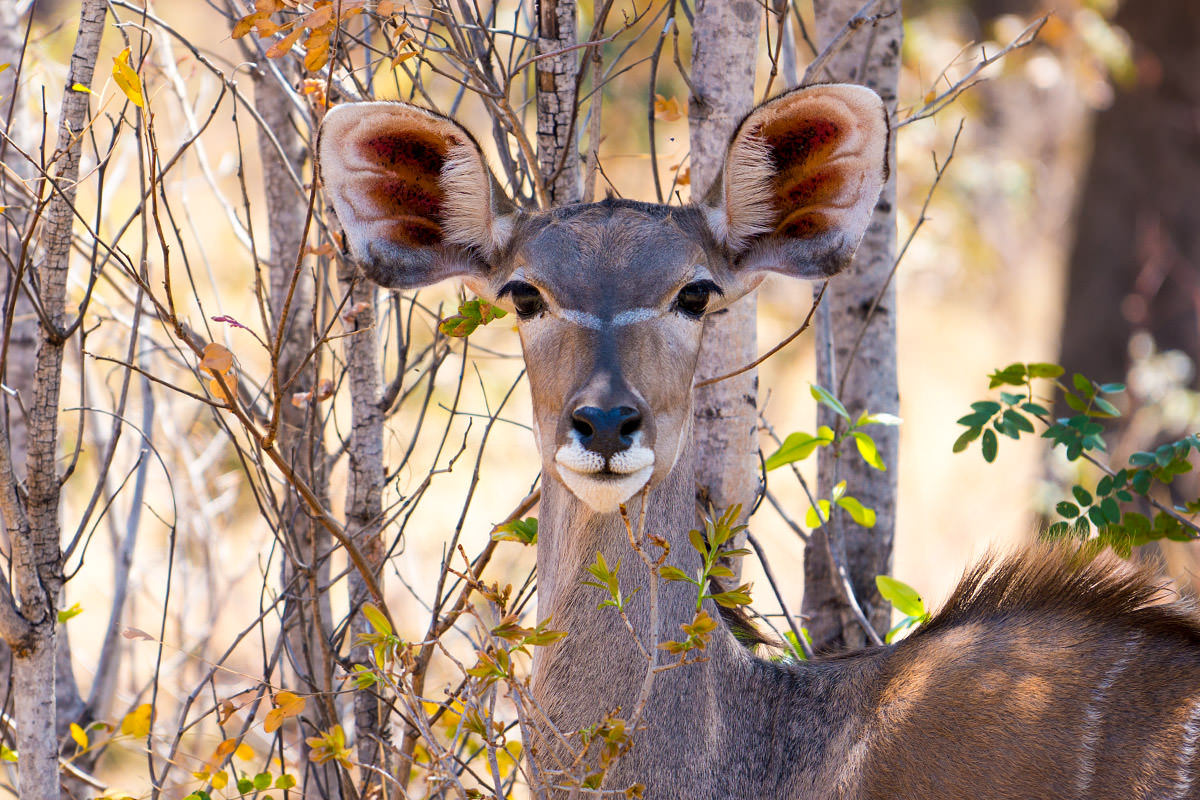 Which is why I continue to invest in camera gear. Sure it sits in my closet most of the year, but those times I actually get to shoot with it? Magic.
Because I mostly only shoot on vacation, it's my travels that drive my photography purchases. I know I'm going to be shooting scenery in Vietnam, so I buy a new lens for that. I know I'm going to be going on safari night-drives in Zimbabwe, so I buy a new camera body for that. And so on. And so on.
Photography is an expensive hobby to have.
And today Sony announced the next evolution in their professional mirrorless camera line... the a9...
Needless to say, I'm in love.
Not only does the a9 have some astounding new features that I'll actually use... it also addresses some of the shortcomings of the a7 models that were so frustrating. Like dual media slots. And touch-screen operation. And a LAN port with FTP. And a battery that's worth a shit.
And while I rarely shoot video, the 4K footage (down sampled from 6K!) is pretty amazing...
It's pretty much a dream camera... though I'm sure they'll be coming out with an a9S sometime down the line that will add even more honey to the pot.
There are two problems, however.
First of all, Sony's lack of longer lenses makes the sport and wildlife features kind of moot. Yes, they're going to release a G-series 100-400mm for $2,500 in July... and that will definitely help... but that's all there is. That's the most reach you'll get out of Sony. Sure you can add a $550 extender to double that, but it's a less than ideal scenario for serious sport and wildlife shooters. Not a deal-breaker from my shooting perspective, but until the big glass arrives, the market for the true potential of the a9's capabilities is waiting.
A far bigger problem for me, however is the price.
All $4,500 of it.
Now, don't get me wrong, the specs on this beast of a camera are better than what you can get out of cameras from Canon and Nikon that are far more expensive. I absolutely acknowledge that. But $4,500 for something I'm not going to use very often is a tough thing to justify.
And yet...
I think back to many of the trips I've taken, and I would have killed for this camera. I think forward to the Antarctica trip I'm going to be taking in December, and I know the a9 coupled with the 100-400mm lens would be put to very good use. Heck, in many ways, it's the best possible camera I could take. And given all the money I've had to scrimp and save to even get to Antarctica, isn't that worth the investment?
I dunno.
Maybe I rent one. Or buy the camera and rent the lens. And then sell the camera when I get back if I find I'm not using it as much as I'd like. There are options. All of them expensive.
But maybe.
I guess we'll see how broke I am by the time I've finished paying for my upcoming vacation.
Posted on February 20th, 2017

...or something. The reason I know this is that there was nobody at work when I showed up.
Oh well. Seems as good as time as any to say don't forget to wipe.
Posted on May 25th, 2016

It's expensive keeping up with the Joneseses.
My neighbors have been stepping up their gardening game lately and the neighborhood is awash with flowers.
Except for me. My irises have all died off, the spice tub has gone to seed, the pots of roses are done, the dogwood is back to leaves-only, and the planters are pretty much finished. I got nuthin'.
Which necessitated my pulling out the spice garden (which I would never use anyway) and a pot of dead stems so I could plant petunias... on sale at Home Depot 6/$6...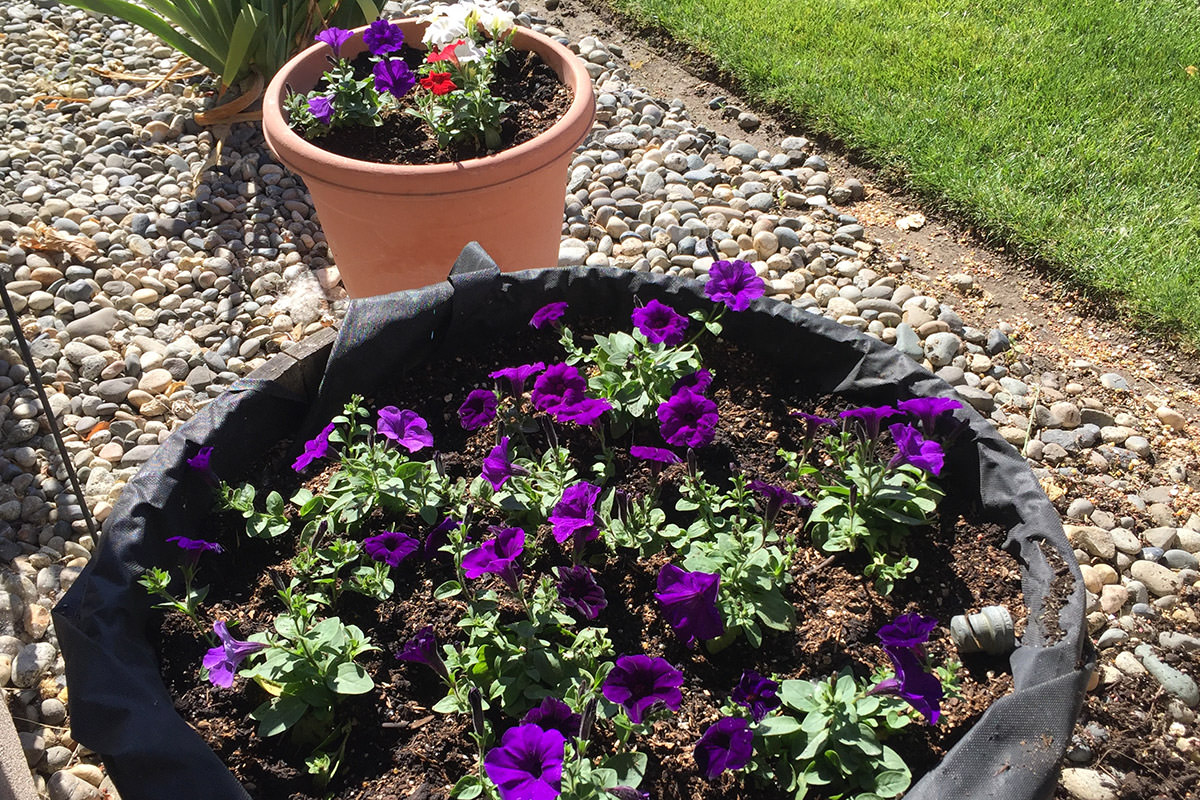 The spices got their revenge, however, as my hands smelled like rosemary(?) for the rest of the day.
That helped a bit, but my yard still looked a bit bare, so I decided to go for a hanging basket. It's nice, I guess, but I didn't notice the plastic pot was cracked when I got it (FOR TWENTY-SIX FRICKIN' DOLLARS!) so I'm sure it will be falling through the bottom any day now...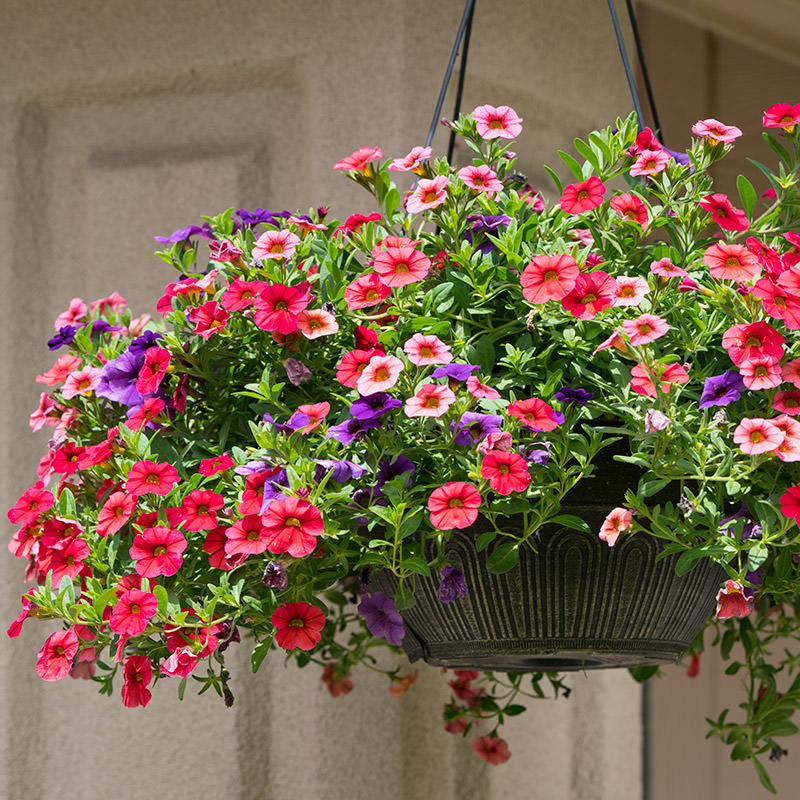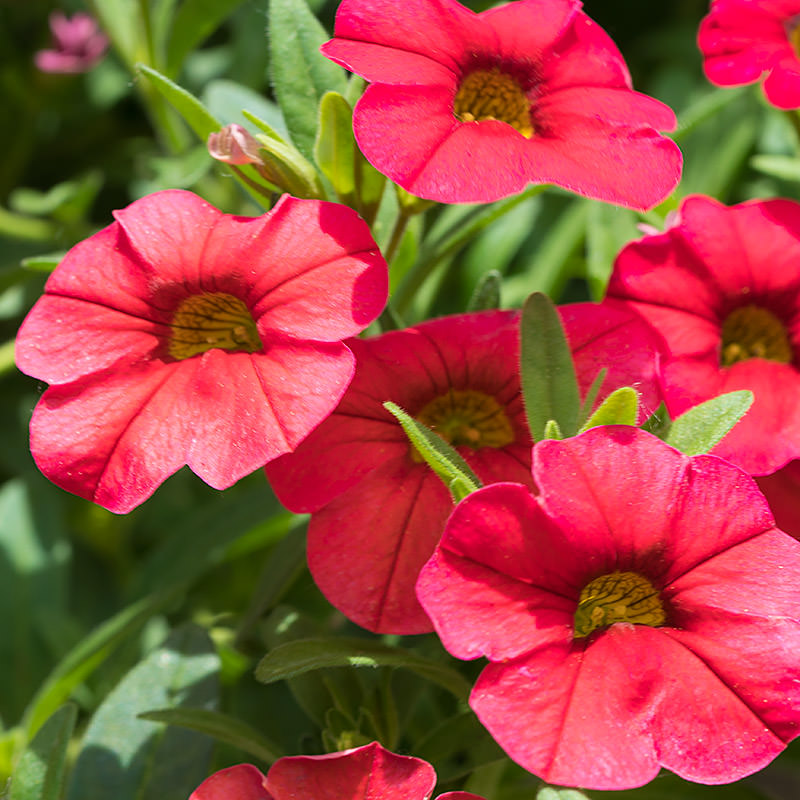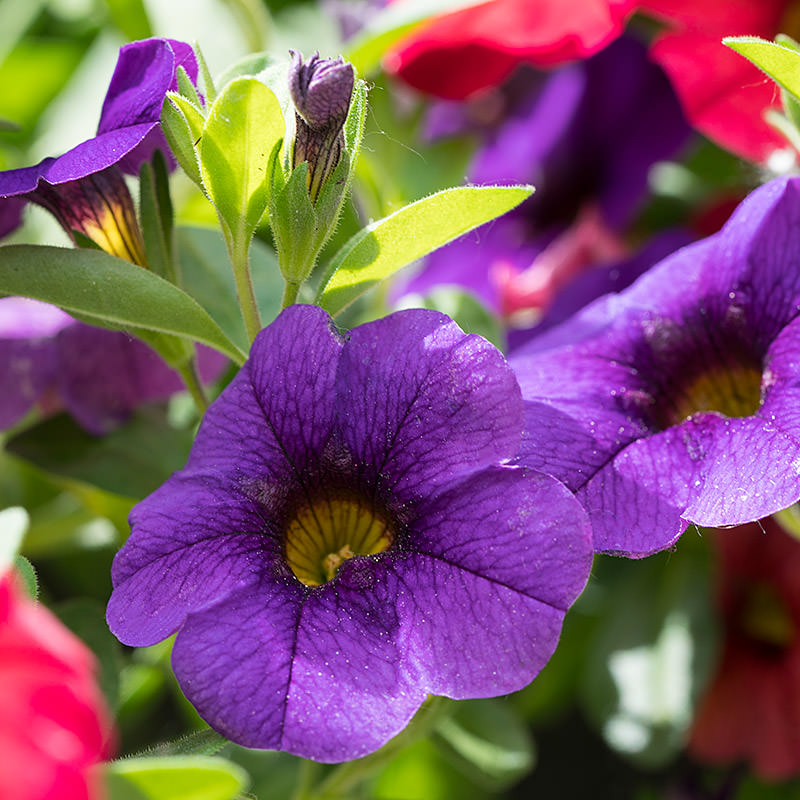 My back yard, on the other hand, is just now starting to bloom. The previous owner has all kinds of roses and stuff in the back flower bed, which is pretty sweet...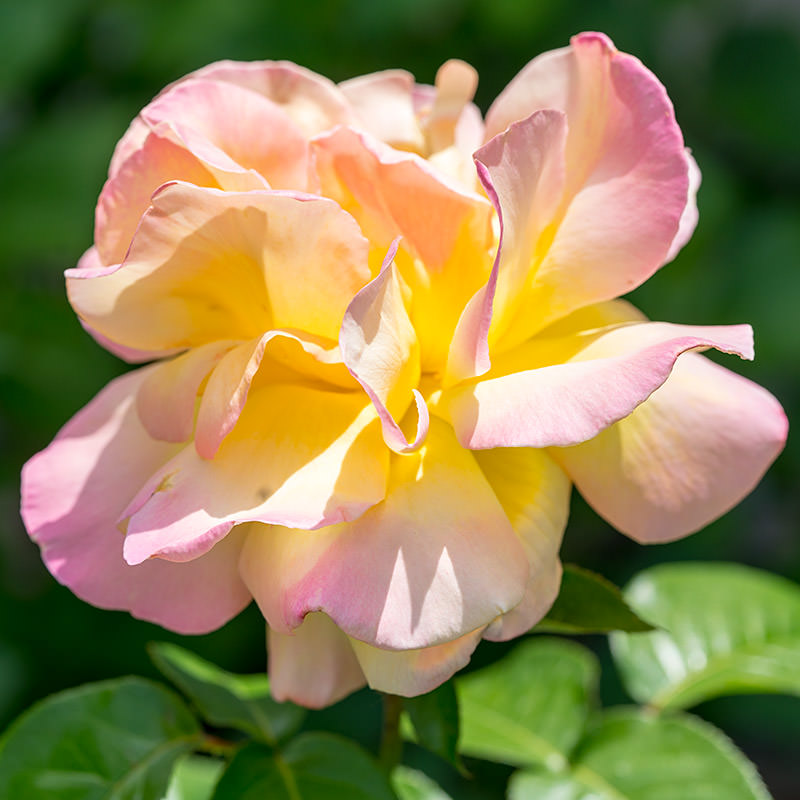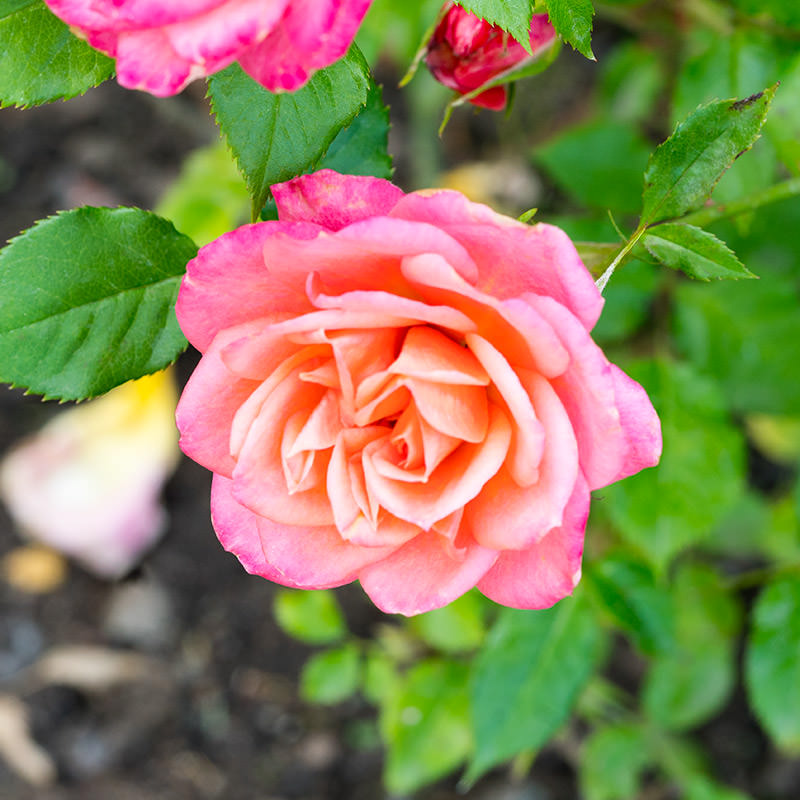 I wish I could have swapped the front and back of my home... it would have been a lot cheaper than having to buy a bunch of new pretty junk.
Posted on May 10th, 2016

The minute I heard that Sony was releasing a professional-grade 24-70mm lens, I was intrigued.
For oh so many reasons, this is the perfect lens for general photography, but the biggest reason is that it fills a gaping hole in my lens line-up.
Which is currently like this...
Sony 10-18mm f/4 Zoom (with OSS).
<<< Sony 24-70mm f/2.8. >>>
Sony 70-200mm f/4 Zoom (with OSS).
Sony 35mm f/2.8 Prime.
Sony 90mm f/2.8 Macro Prime (with OSS).
See? It's a perfect fit! And the lens sounds too good to be true...
Stunning sharpness.
Quick focusing system.
Consistent f/2.8 aperture across the entire zoom range.
Sealed to resist dust and moisture.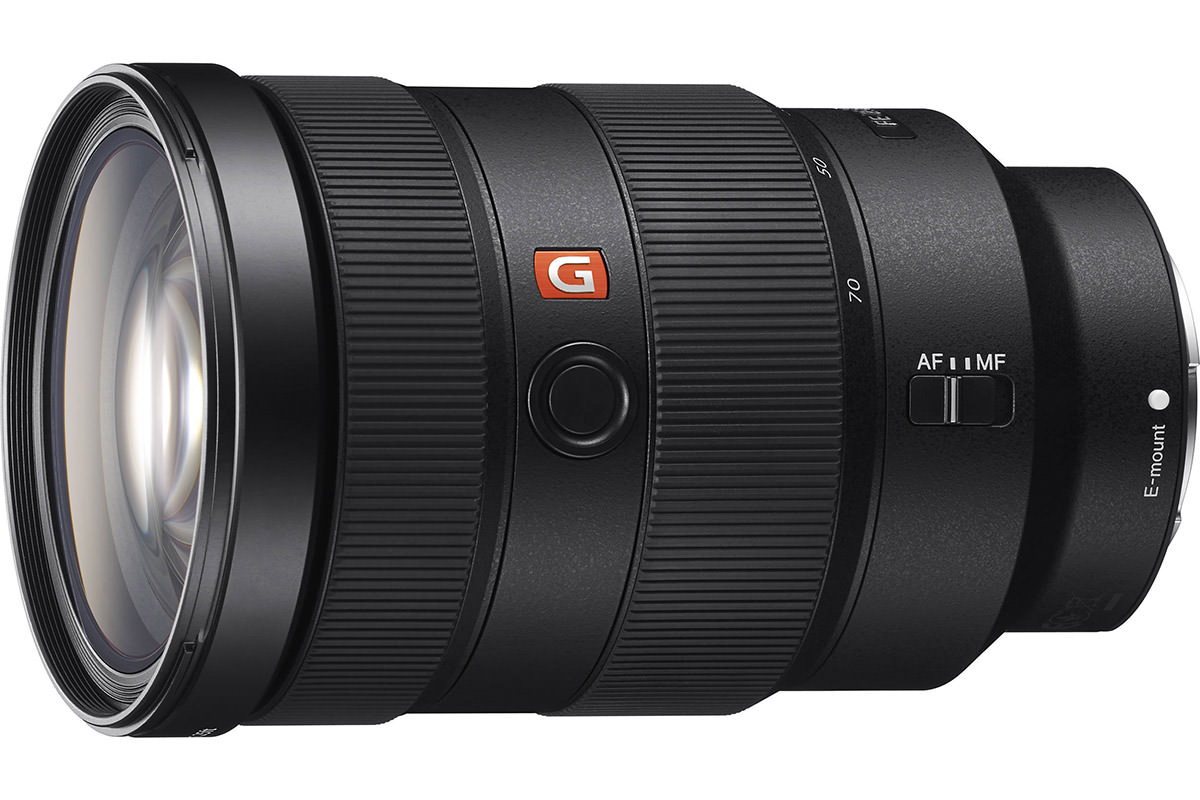 Of course, it actually is too good to be true when you consider the following...
It is huge. Rendering the whole purpose of owning a compact mirrorless camera moot.
It is heavy. Seriously heavy at 2-lbs.
There is no Optical SteadyShot (OSS) in-lens.
It is unfathomably expensive at $2,200.
And yet...
This is the lens I need. Once it's on my camera, I can use it for 90% of my photography. For quick trips, it could very well be the only lens I take with me.
Of course, needing something and being about to afford it are two very different things. So I ended up selling some gear (including my amazing Sony A7s camera) to get it.
Totally worth it.
Yes, the size and weight are a bit of a bummer. But you can't have a feature-set like this without trade-offs. A few quick test-shots have confirmed that it is definitely fast and exceedingly sharp (bordering on what you get from a prime lens)...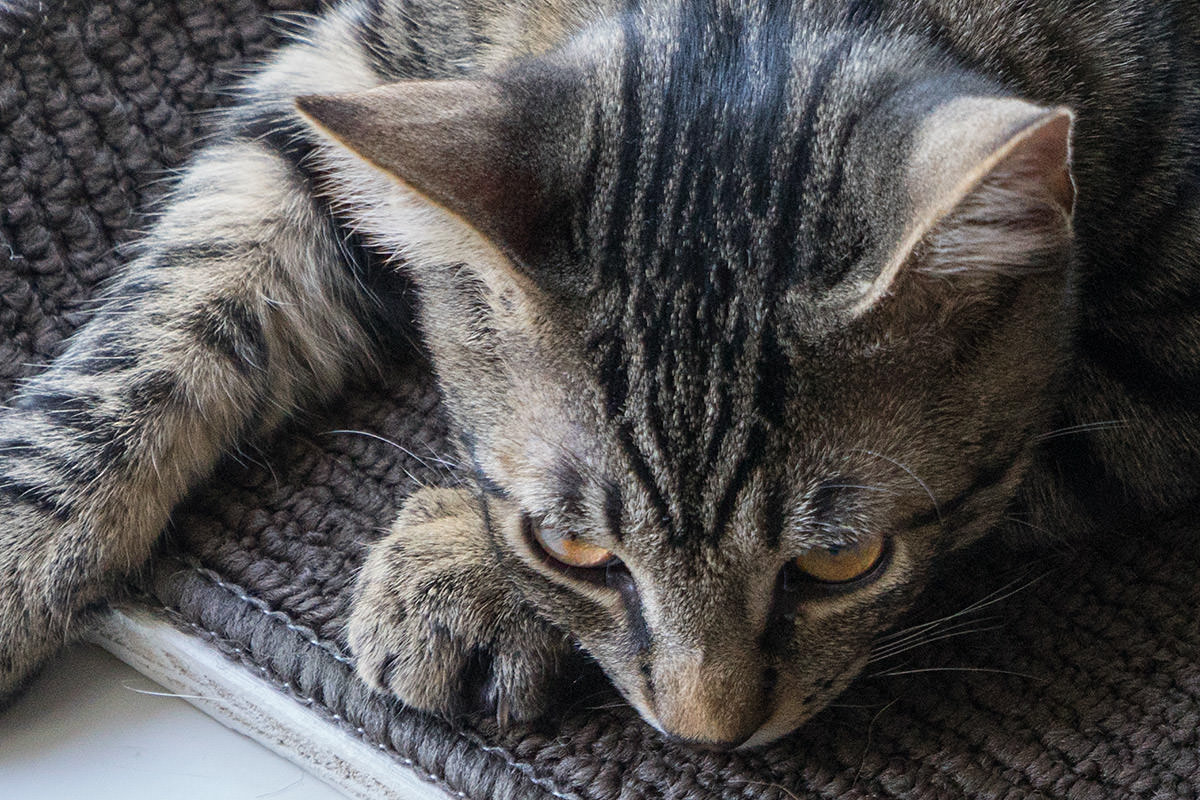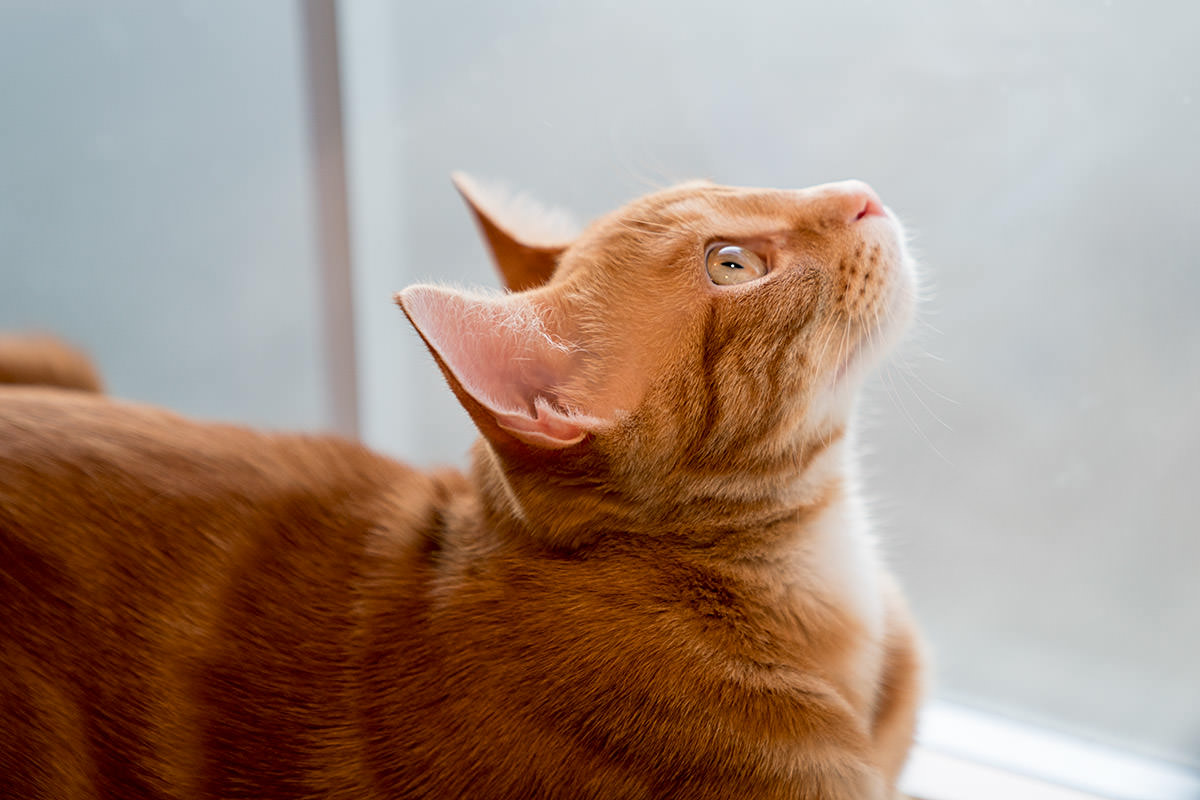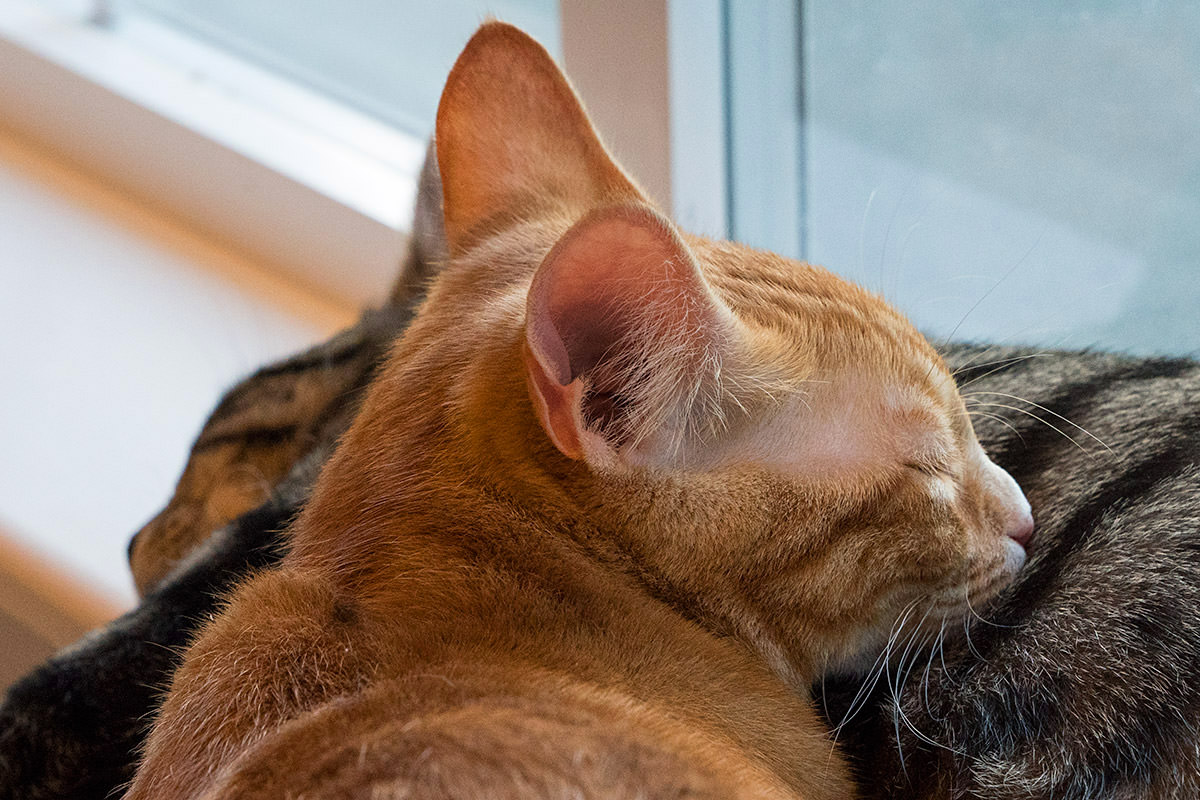 I'm sure I'll have more to say when I've had a chance to really put it through its paces. But, for now? Amazing, amazing glass.
Posted on April 29th, 2016

Twenty minutes from my doorstep is a rather nice, large park in a neighboring city that I enjoy walking through when I have a chance. The last time I was there was to take my new camera lens out for a spin back when we had our last snow of the season.
Yesterday I wasn't feeling well at all and decided a walk in the woods might do me some good. I took my camera, of course...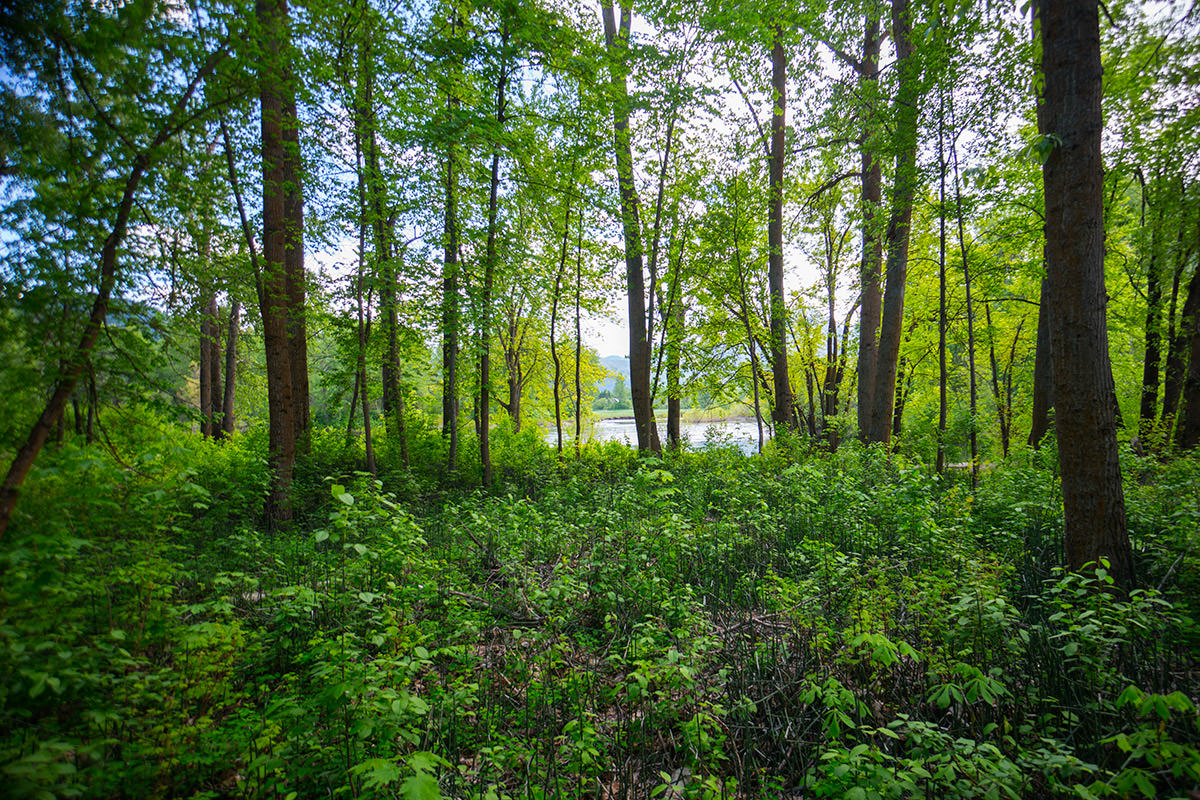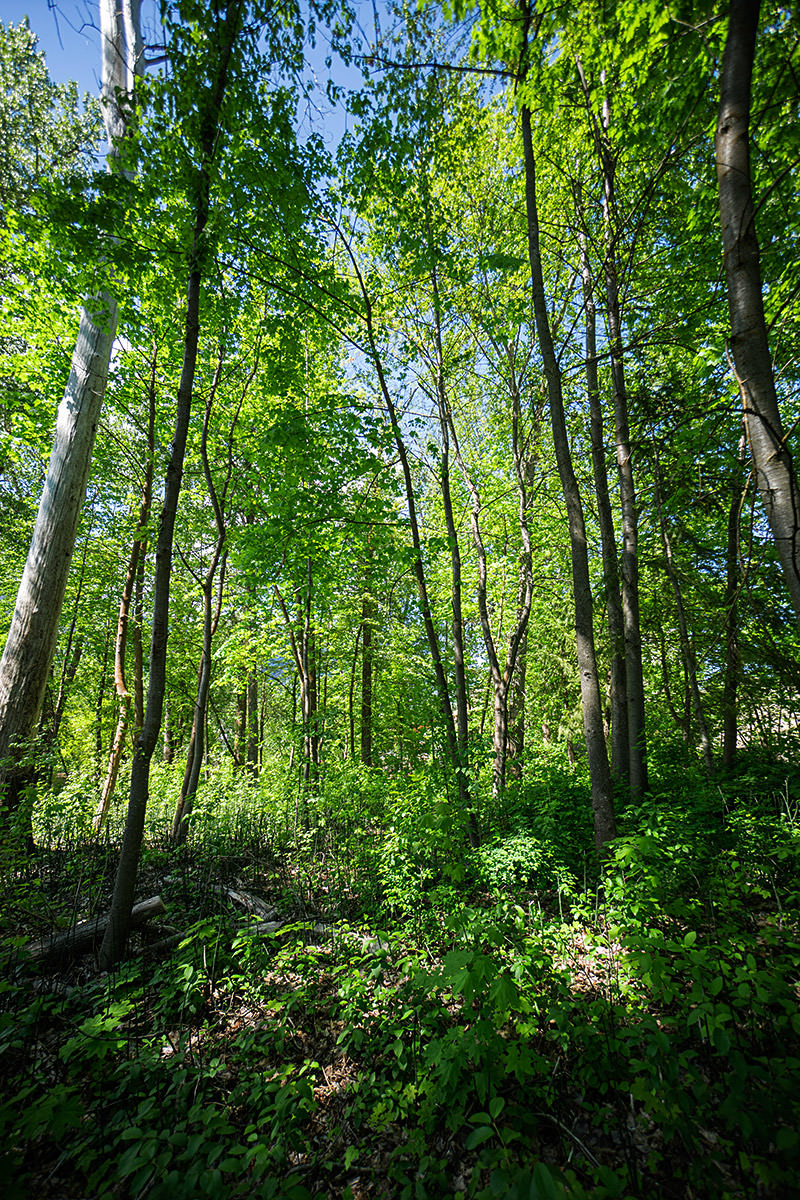 And discovered a new love of dandelions...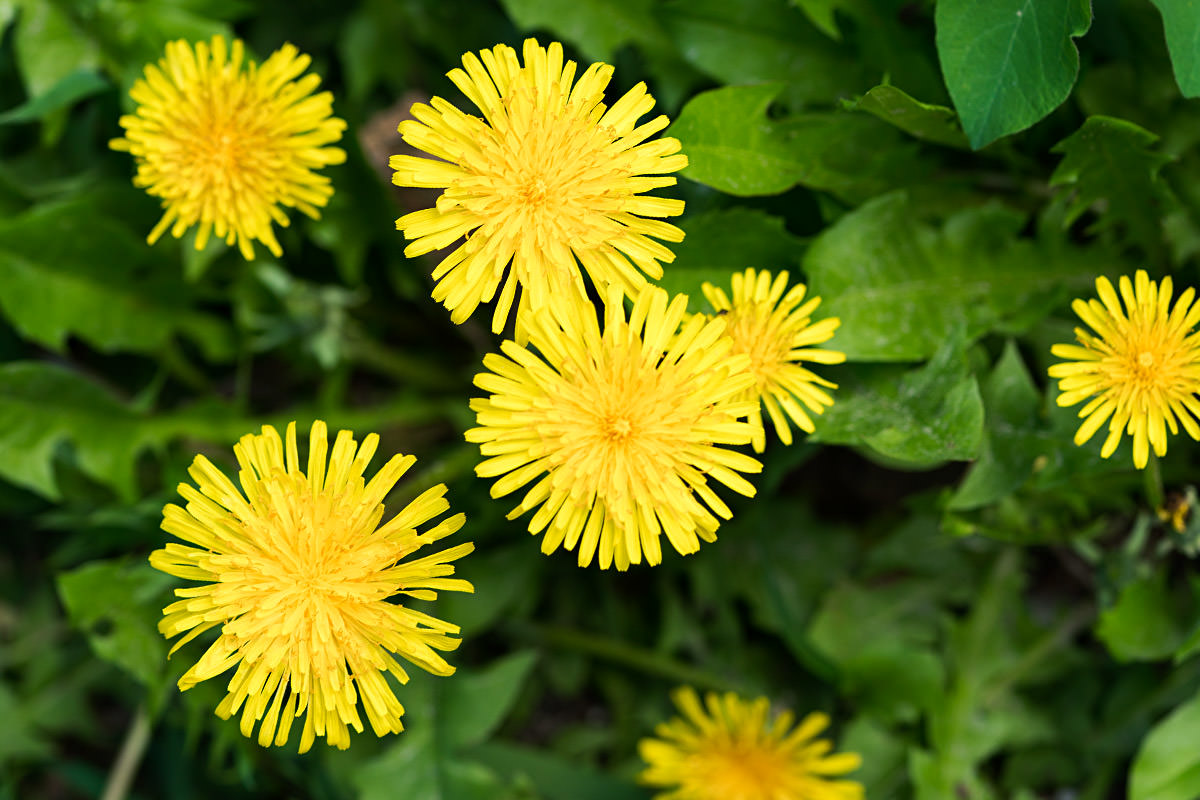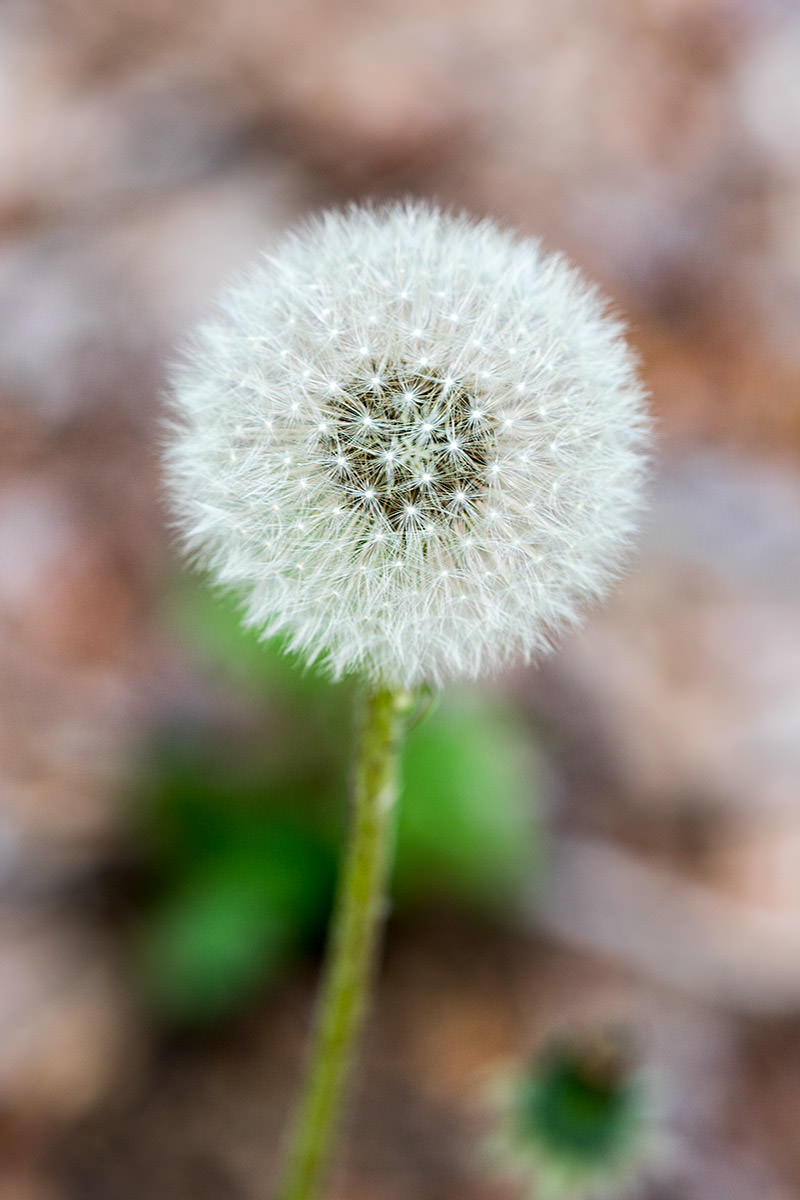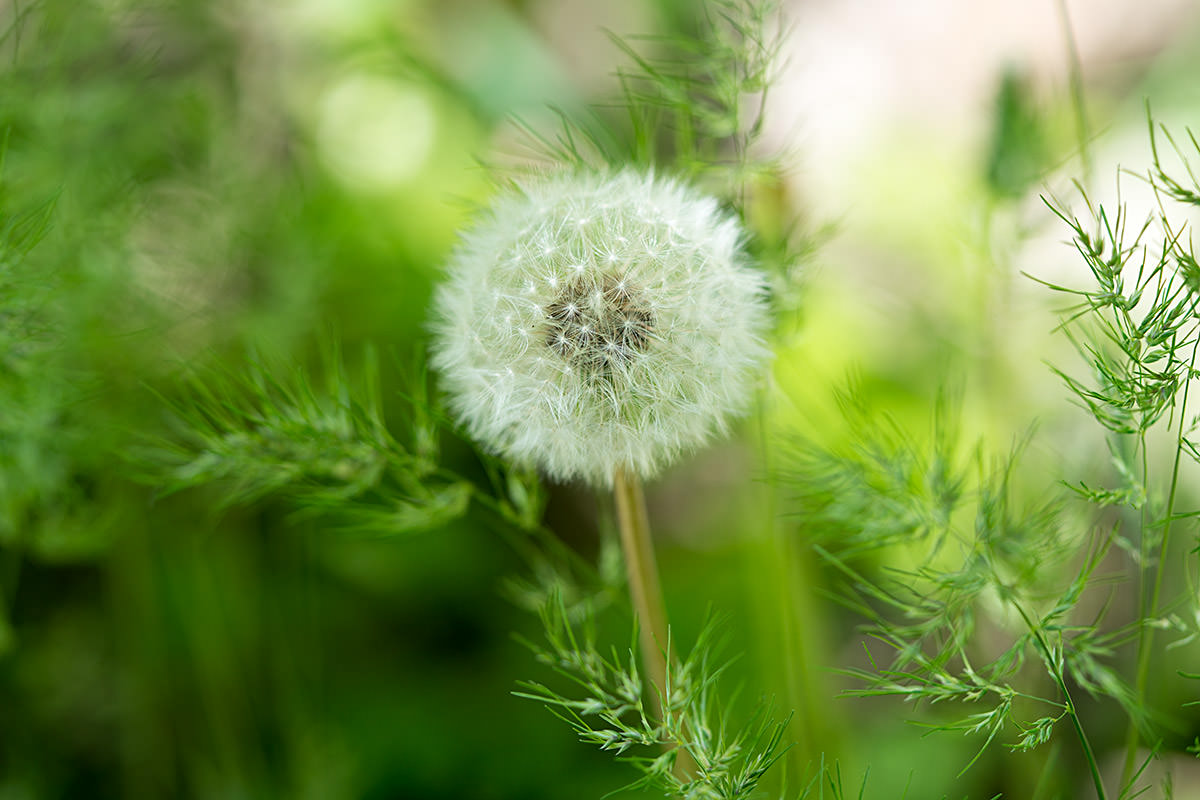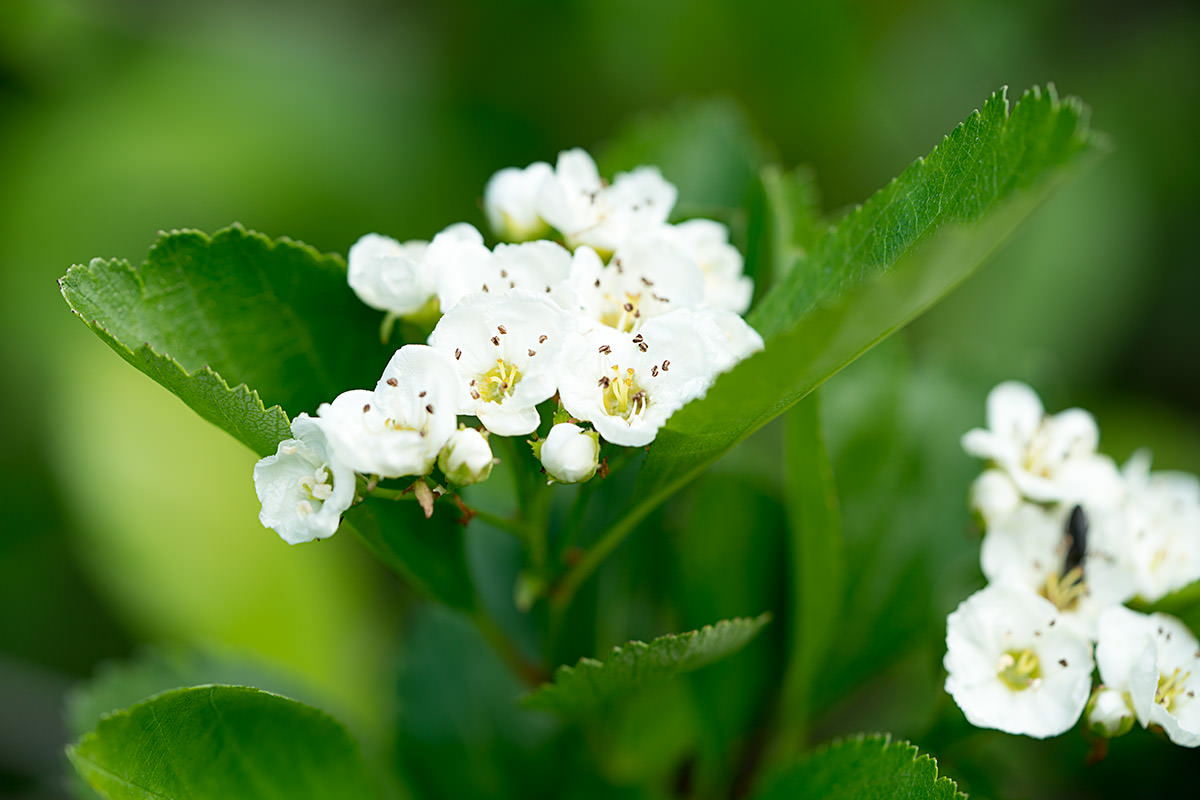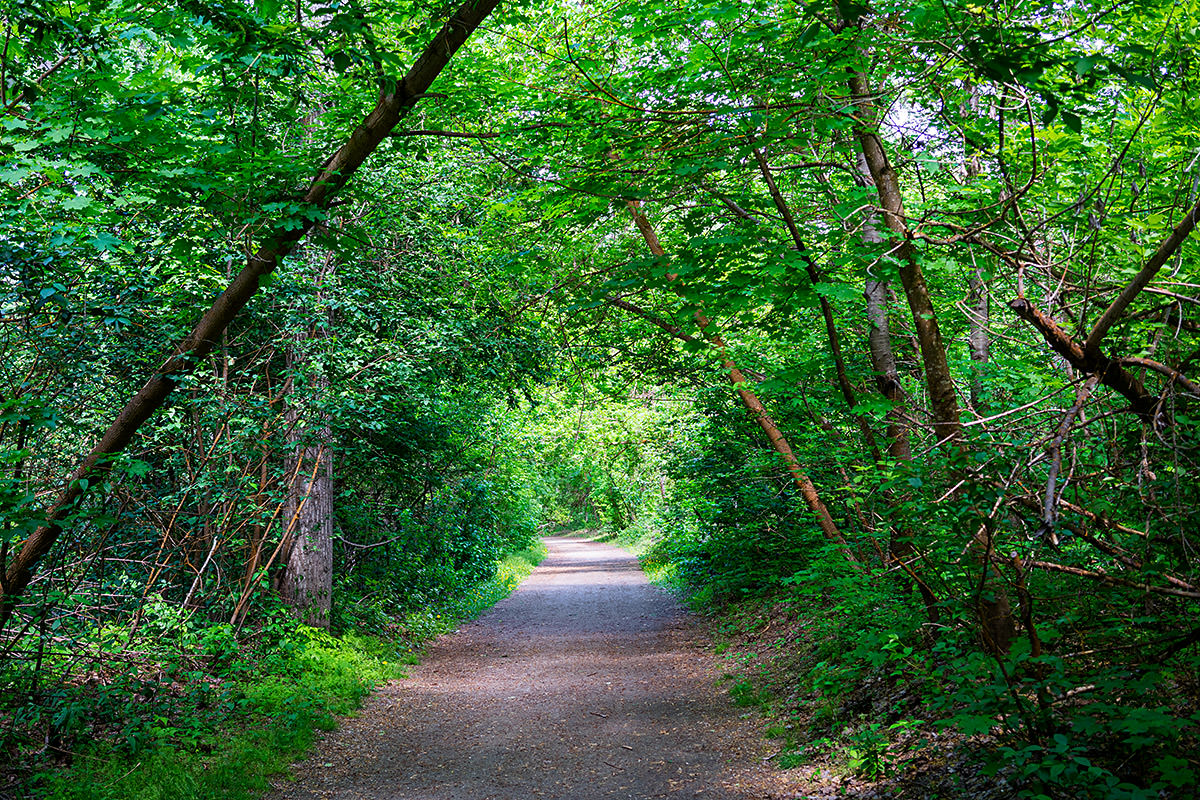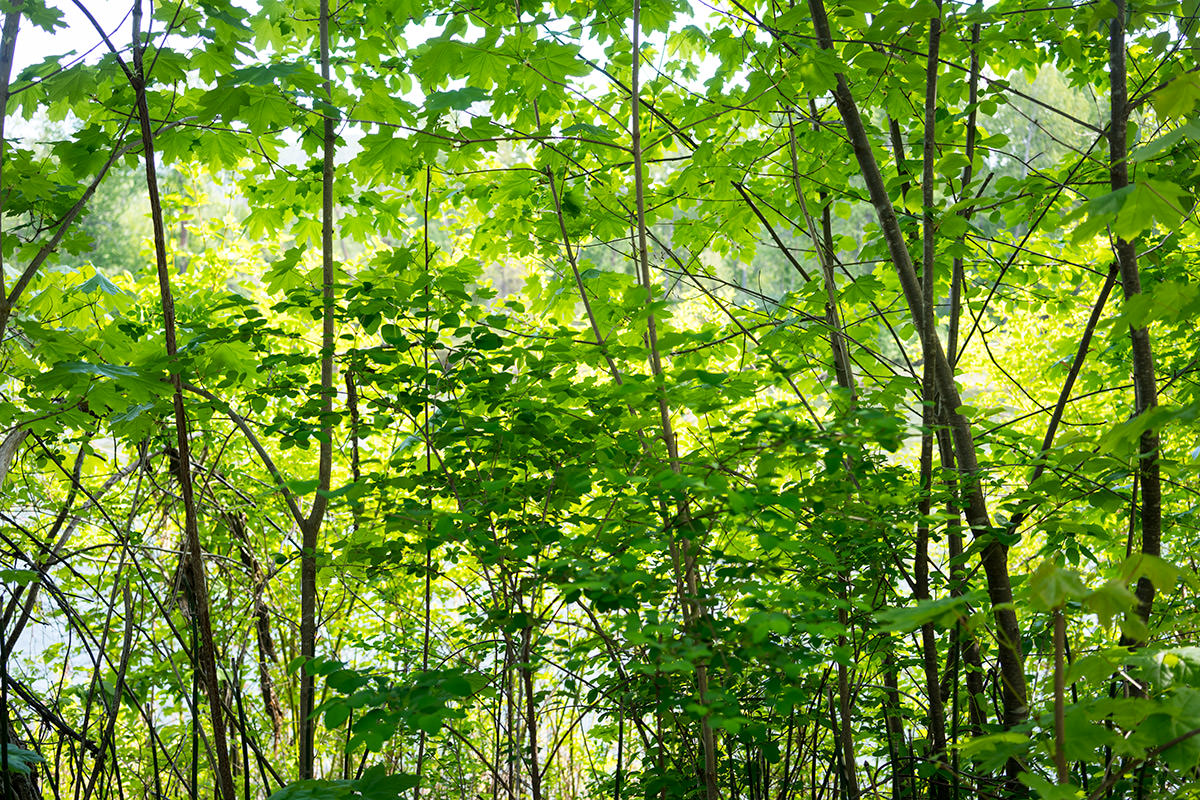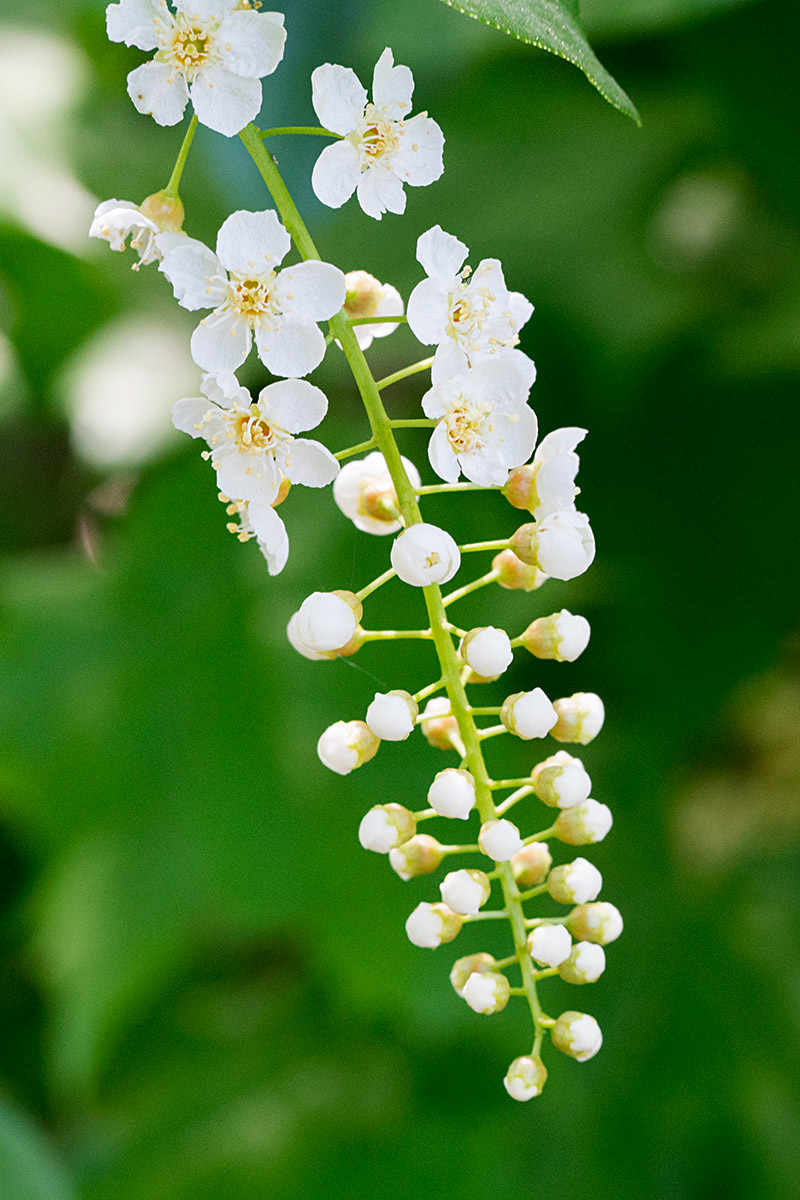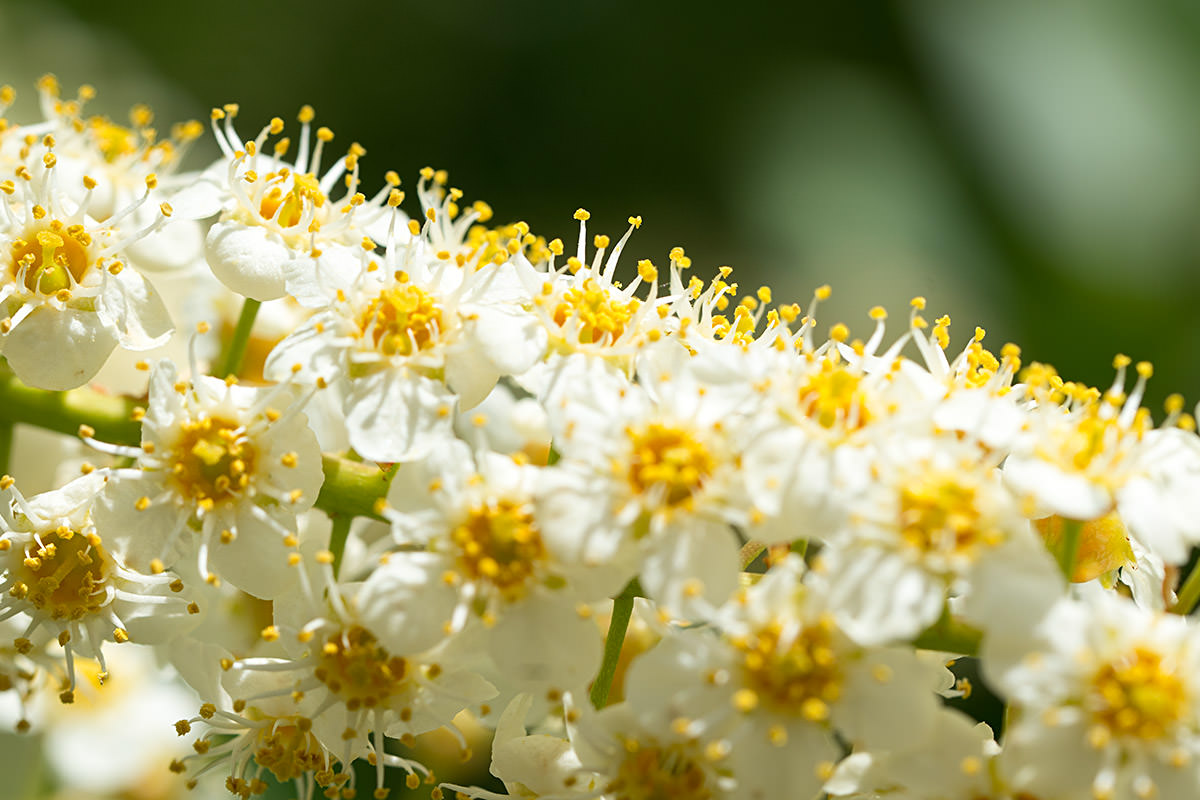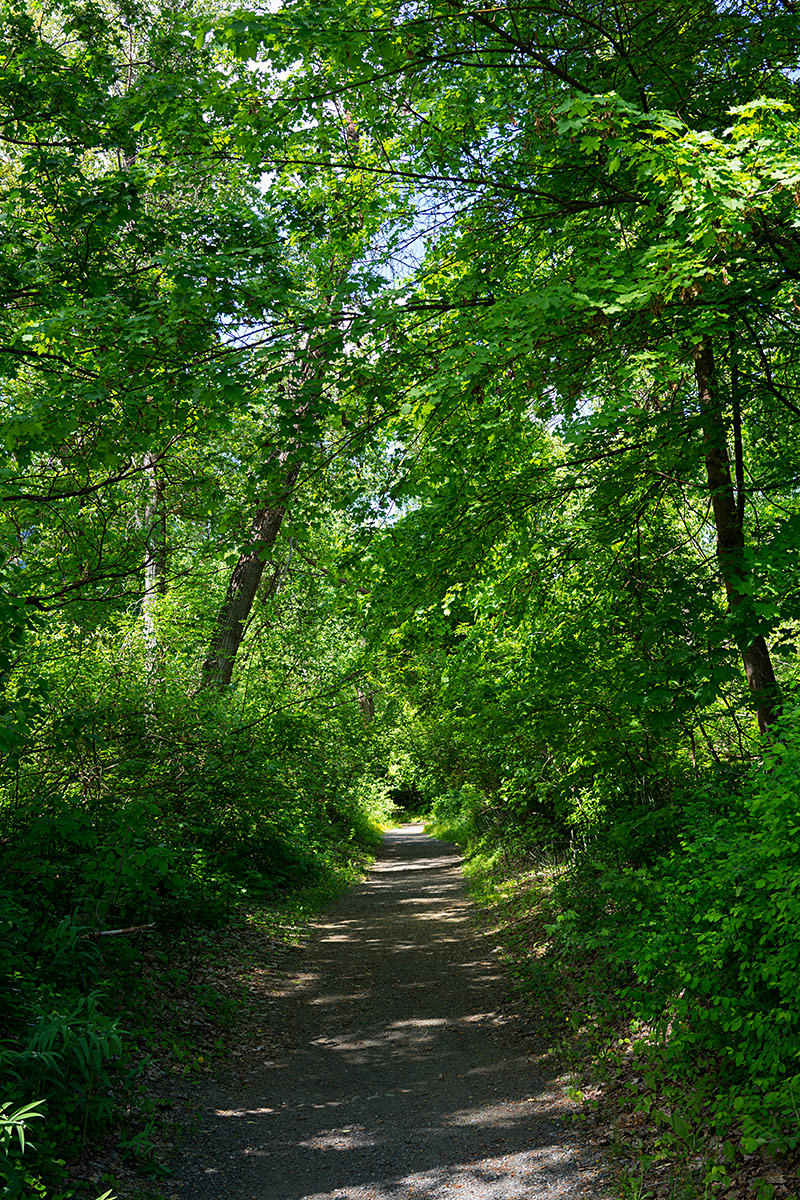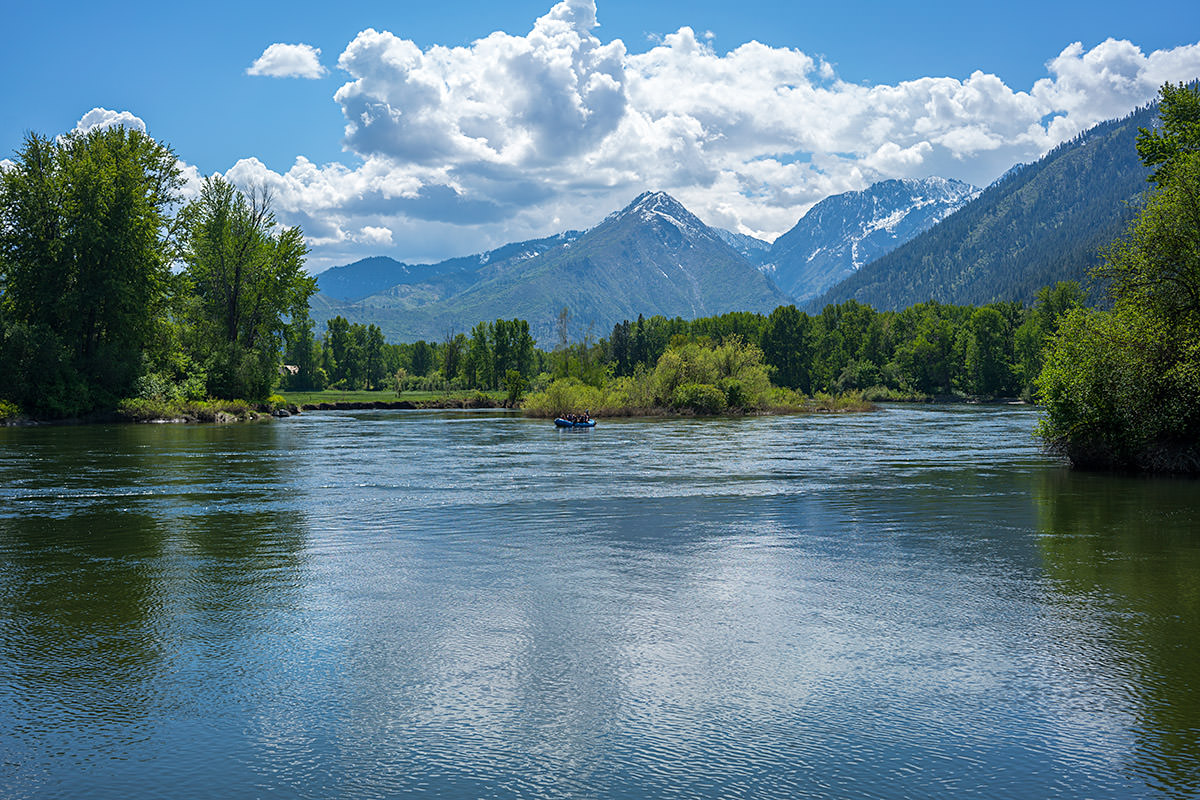 Now that tourist season is rapidly approaching, I probably won't make it back to the park until Fall.
Posted on March 27th, 2016

Ignore that Easter Bunny, because Bullet Sunday starts... now...

• Gary. Gary Shandling passed away, and I'm more than a little sad about that. There's been some great tributes by his fellow comedians, my favorite being from Jimmy Fallon when he sang It's Gary Shandling's Show theme song on The Tonight Show... I was surprised that I still remembered all the words...
You will be missed, sir.

• FREE! I've used the Nik filters for years. They're amazingly useful and powerful tools that were eventually purchased by Google. And now they're FREE! If you are a Photoshop or Lightroom user, run... don't walk... and click right here to get 'em. The only sad thing is that this is probably the end of development for the set.

• Jailed. Sorry... but I'm kinda siding with North Korea on this one. If you are so stupid as to not familiarize yourself with the laws and customs of a country before stepping foot on their soil, then you get what you deserve. The guy even tried to conceal his identity by wearing a hoodie... so don't tell me he didn't know what he was doing was wrong. I mean, holy crap, this is NORTH KOREA... the entire country is a human rights violation, and their history is replete with examples of even the tiniest offense resulting in harsh punishment. This was no accident that landed him in jail, it was intentional violation of their laws. Pity he didn't seem to grasp the consequences for his actions but, again, not North Korea's fault that he's an idiot.
This reminds me of the stupidest fucking movie I've ever seen called Born American where some drunken frat boys cross over into The Soviet Union on a goof during The Cold War. As the consequences of their actions escalate and a small town is decimated while the Soviet army is after them... they, of course, end up captured. And the whole movie is them whining about their horrible treatment and how they don't deserve it because THEY'RE AMERICAN, DAMMIT! Never mind the damage, death, and destruction they caused... BECAUSE: AMERICAN!!!
Well fuck you. All the dumbasses like this do when being dumbasses is make it more difficult (and more risky) for other American travelers who DO follow the rules and customs and want to travel abroad. And here we are, once again reinforcing the "Ugly American" stereotype we so richly deserve. And now I'm supposed to feel sympathy for you because you're a moron? Oh do go on. Do I feel sorry for the friends and family who will miss and worry about this tool? Of course I do. I feel sorry they came to care about somebody who ended up being dumber than a box of rocks.

• Balls. Well. This is new. Woke up to the cats grabbing their spongey ball, taking it up the stairs, then pushing it off so they can chase it down the stairs... over and over and over and over and over and over again. They are still doing it an hour later...

• Easter. I thought I'd be all cute and give the cats an Easter Bunny for Easter Sunday. Set it next to Jenny while she was sleeping. She woke up and was so freaked out that she grabbed it, drug it upstairs, then ran back to her perch and fell back asleep...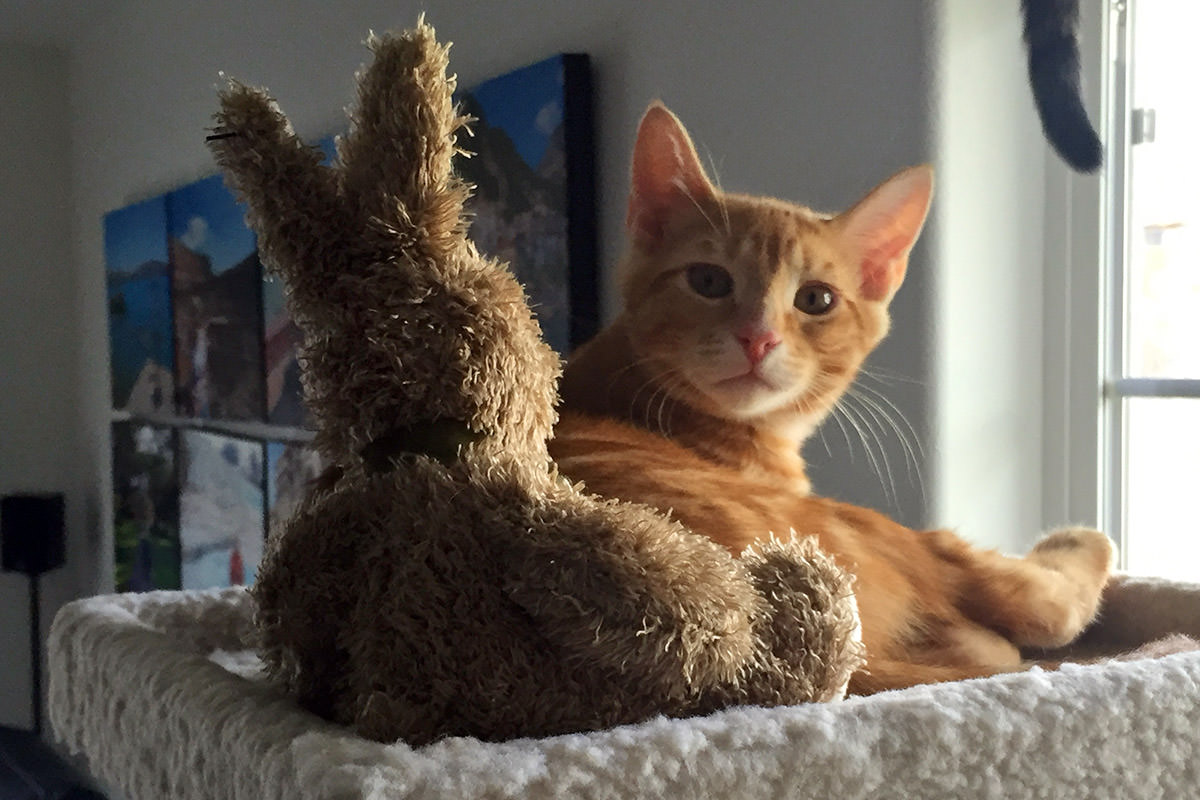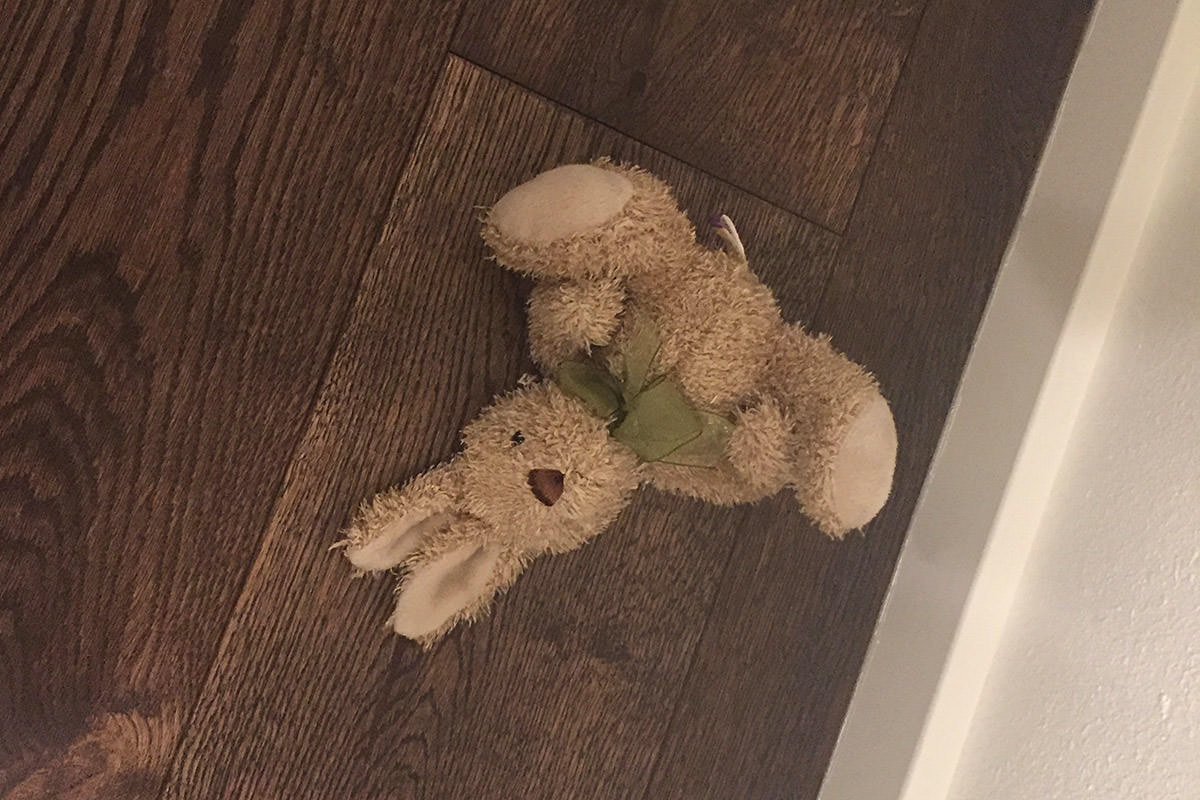 • Thanks. To all the wonderful people who posted birthday wishes on the 24th, THANK YOU. I am truly blessed to have friends that would take the time to say such wonderful things as I inch ever-closer to death. It would be better to have friends that would take the time to send money, but I am grateful just the same. Love you guys. Love you guys and your cheap, cheap hearts.

Enjoy those eggs, everybody!
Posted on March 11th, 2016

Unfortunately, I haven't had a lot of time with the Sony a7R Mark II yet. I did rent one for a project back in January, which is where most of my experience comes from, but all the shots I've taken with my own camera have been from just three days of experimentation.
The first lens I took a look at was my brand new Sony FE 90mm f/2.8 G. Technically, it's my first macro lens. And when it comes to macro shooting, 90mm at an 11-inch range is a pretty good combination for getting the 1:1 reproduction ratio you need. Though I admit a part of me would like to be a bit closer/tighter. While getting used to shooting with it, I kept wondering if I'd be happier with something in the 60mm at 6-inch range. Regardless, this is a pretty great macro lens that would also work very well for portrait photography, I think.
Shooting at f/2.8 with this lens is pretty magical...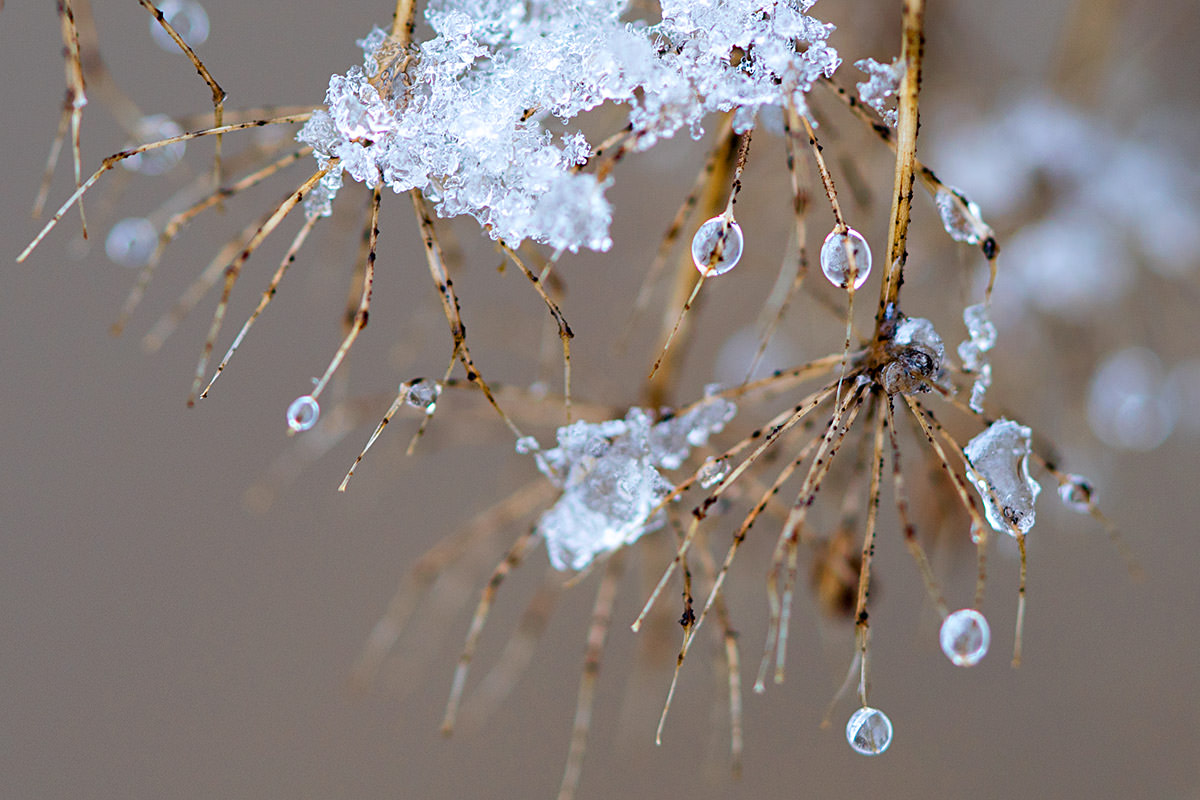 The sweet spot for me seems to rest at f/3.5...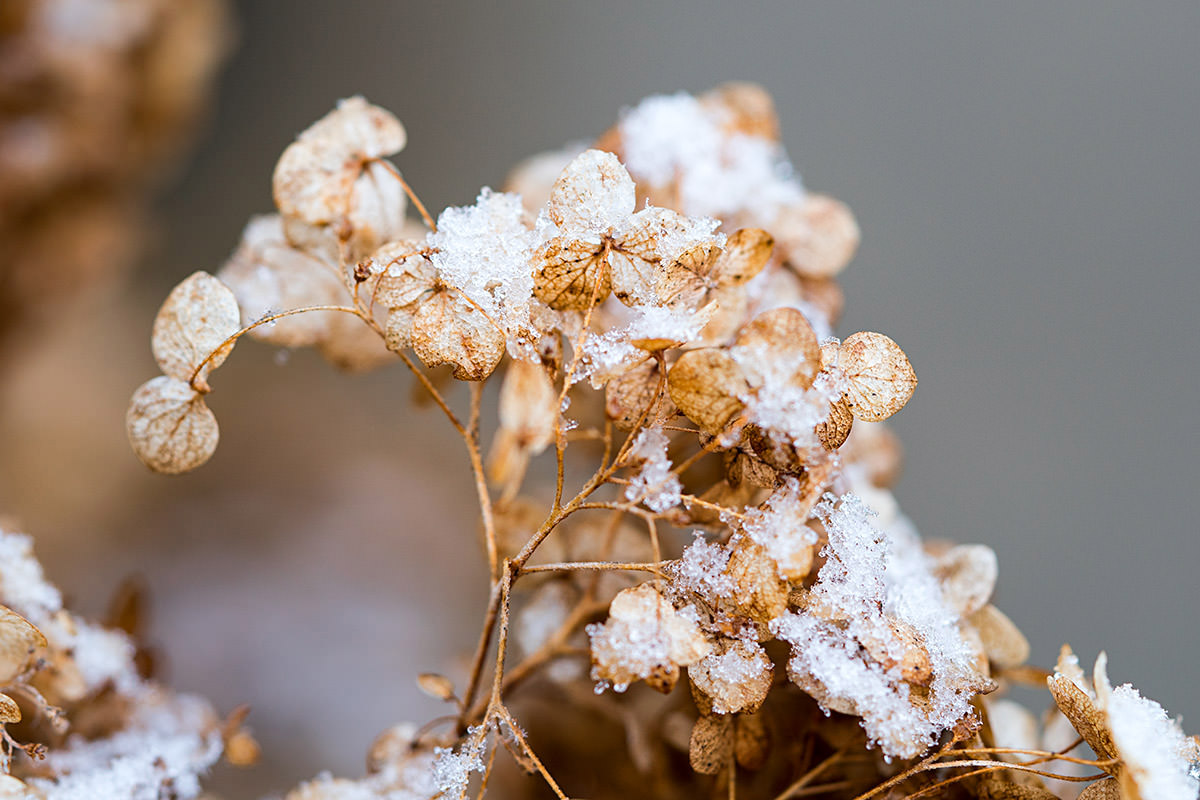 As expected, the bokeh is amazing...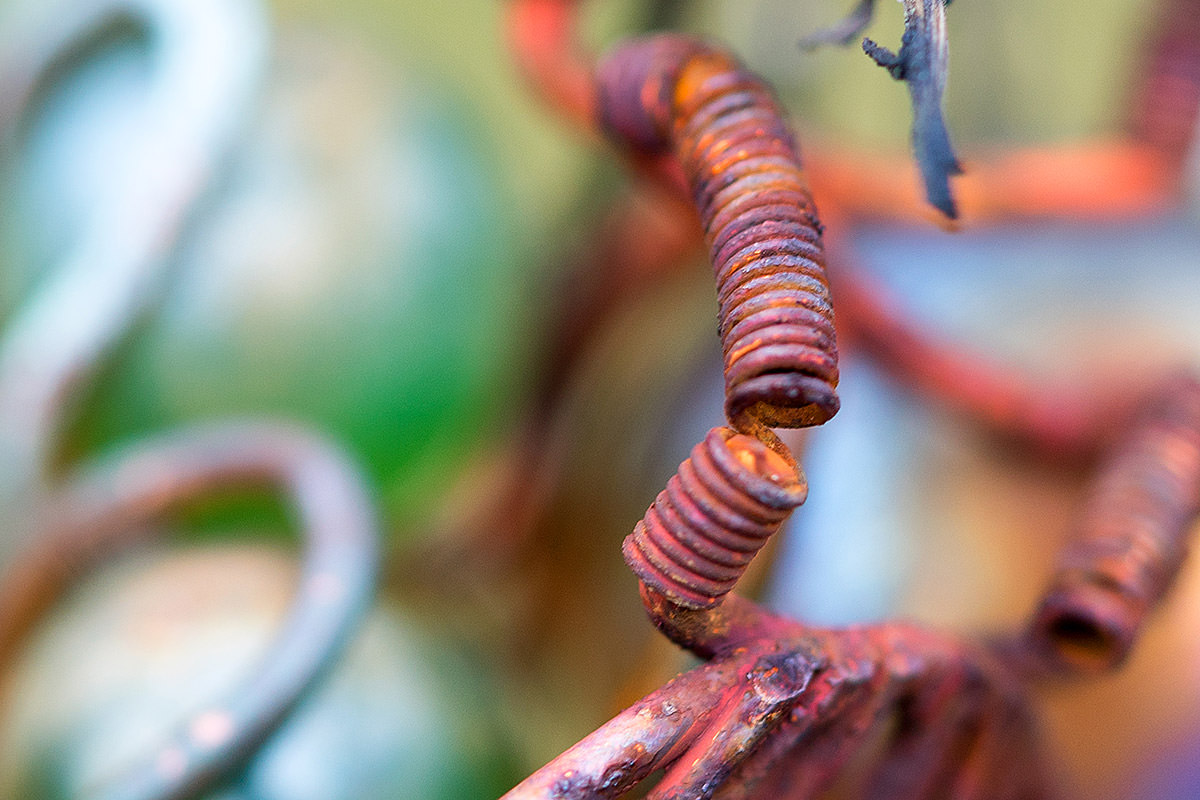 Even with the aperture set at f/4, noise is minimal in good light...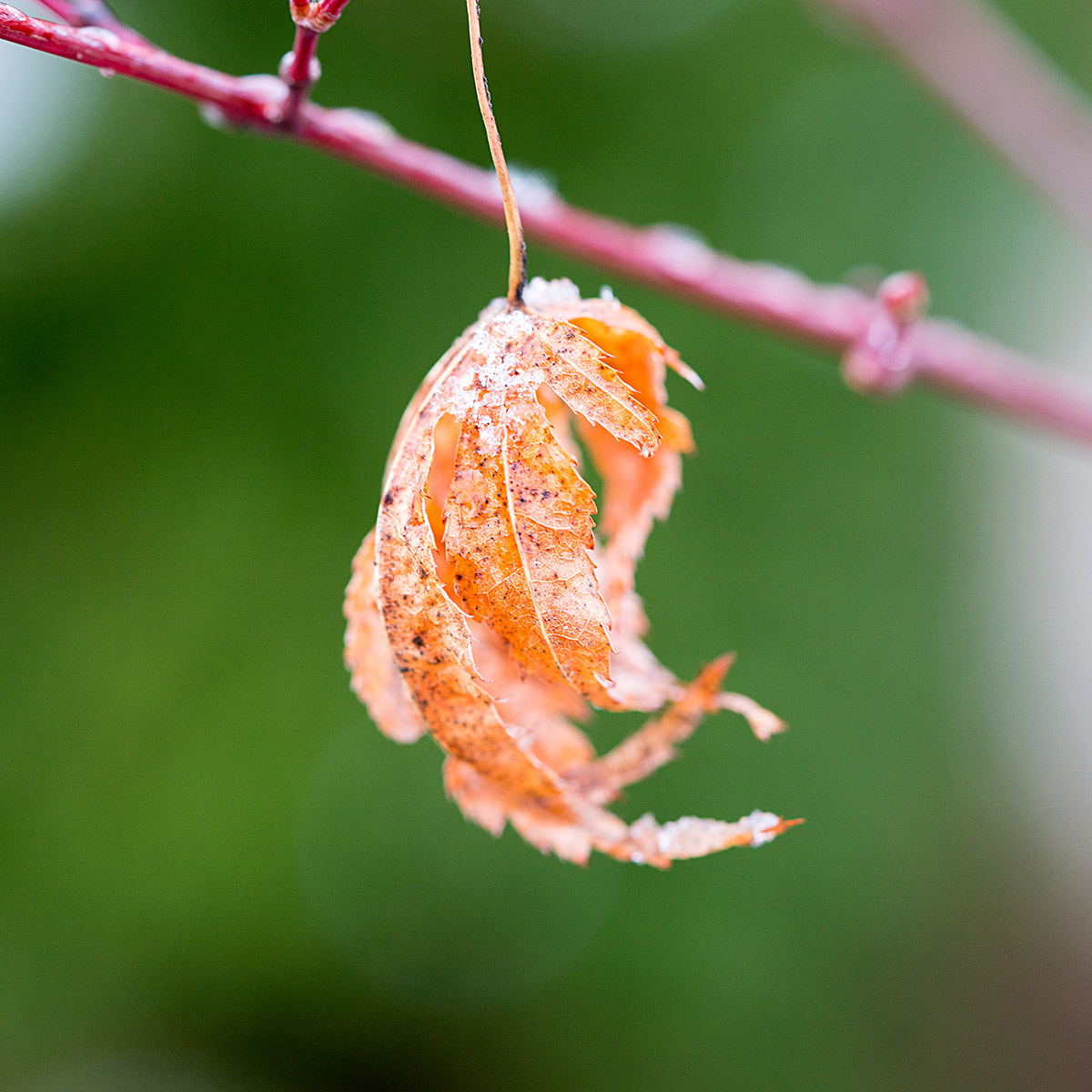 Once you get to f/7.1, it starts to get a bit noisy, but nothing terrible...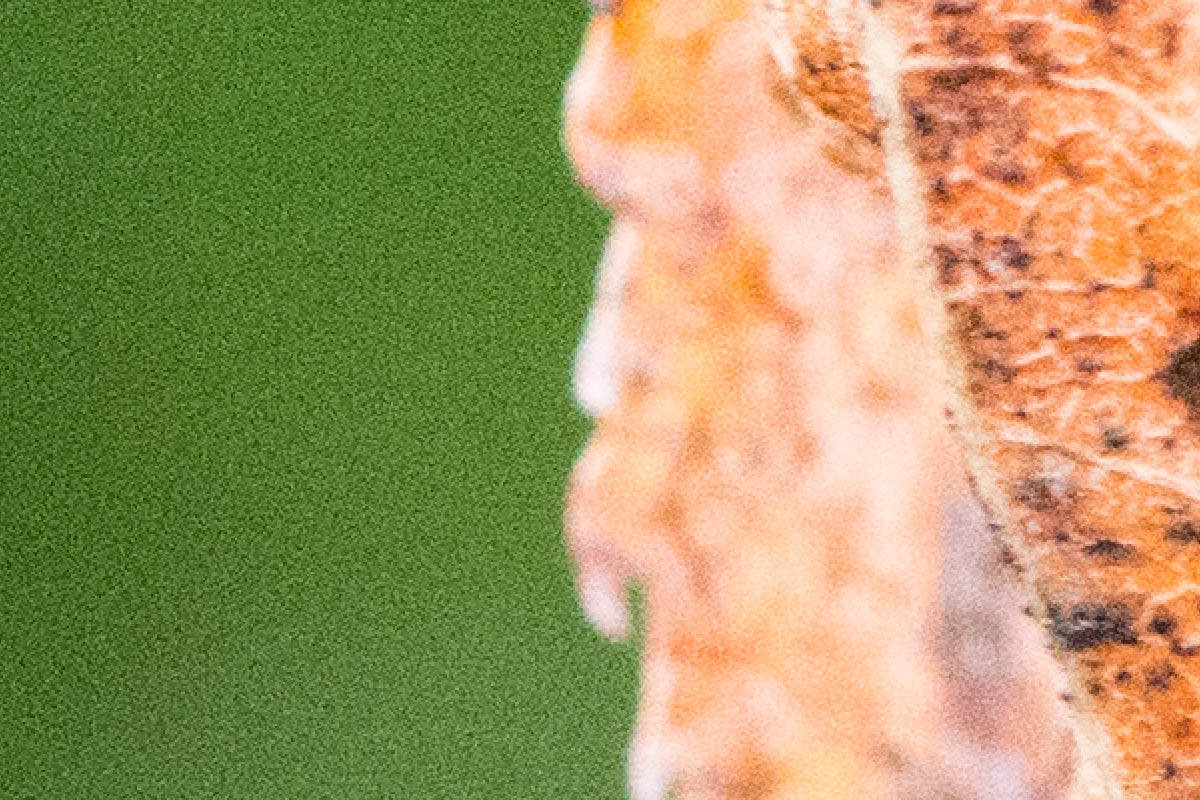 The crisp optics of the FE 90mm pair well with the awesome sensor of the a7S Mark II to give you sharp details easily...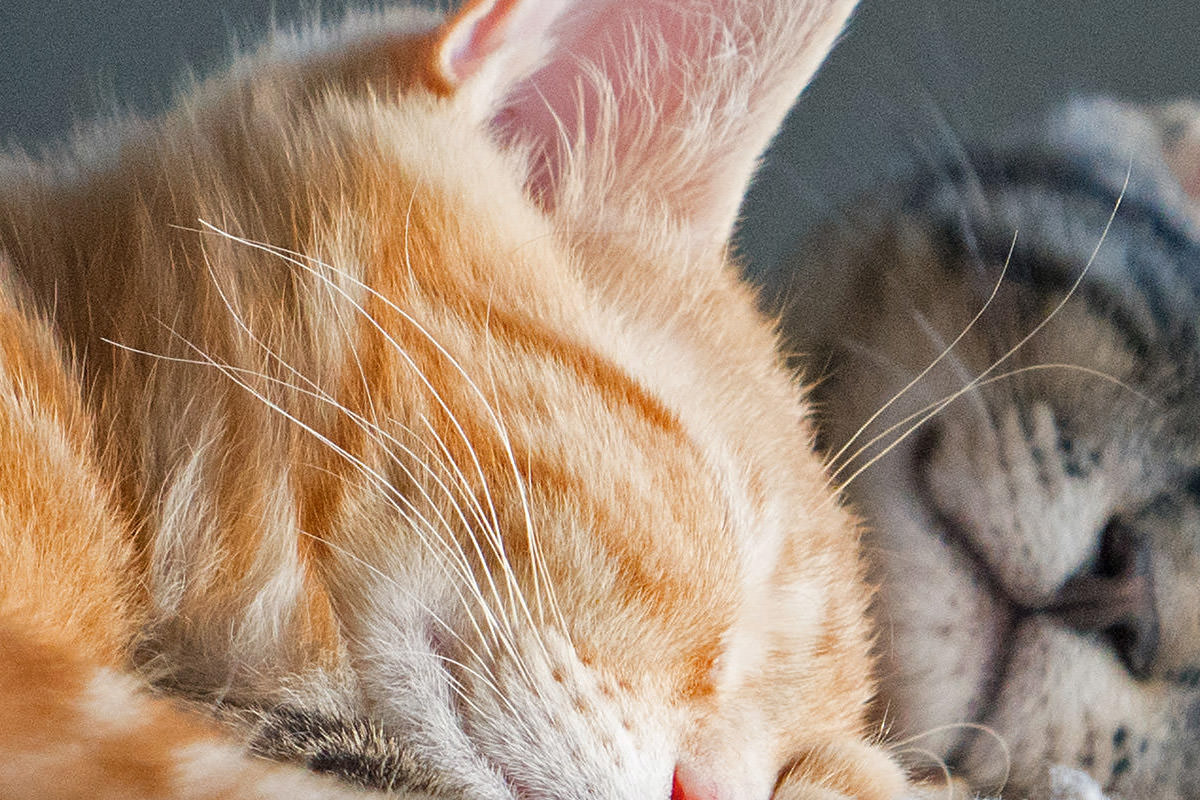 Needless to say, if you're a flower or insect photographer, this lens has your name all over it...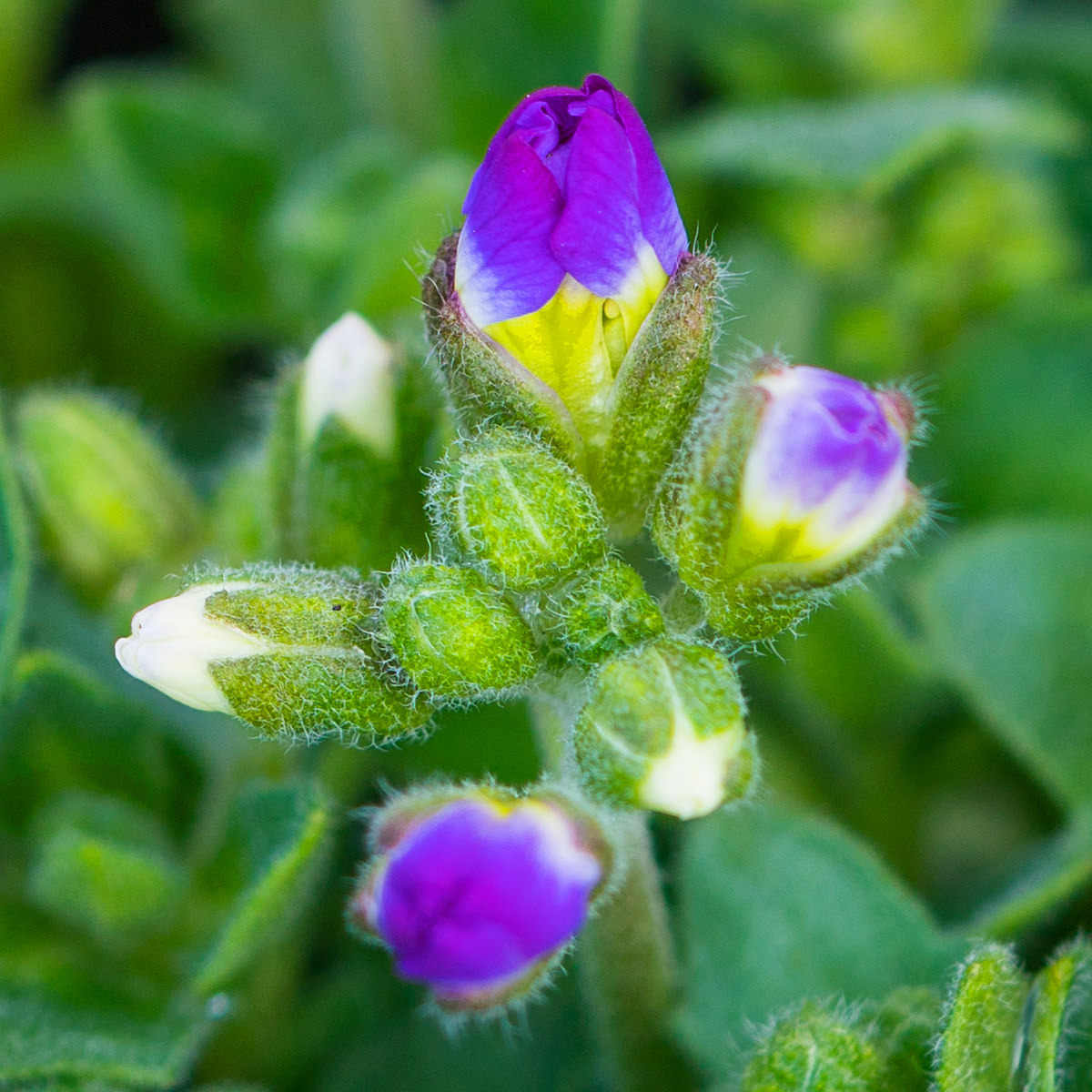 I spent a lot of time trying to nail down the focus falloff. Not having much experience with macro photography, it's difficult to wrap my head around just how quickly f/2.8 blurs out...
So. Yeah. If you are a macro shooter (or am interested in becoming one) you could do a lot worse than the Sony FE 90mm f/2.8 G.
Given the heavier weight of the Sony a7R Mark II from earlier models I've had, popping on my tiny Zeiss Sonnar 35mm f/2.8 was a bit of a relief. Very comfortable as a walk-around lens. Very good results with little effort. The in-camera 5-axis Optical Steady Shot stabilization is handy to have in low light since this lens doesn't have stabilization of any kind. The bigger/heavier f/1.4 model would undoubtedly shoot nicer, but not enough to justify the price you pay, methinks...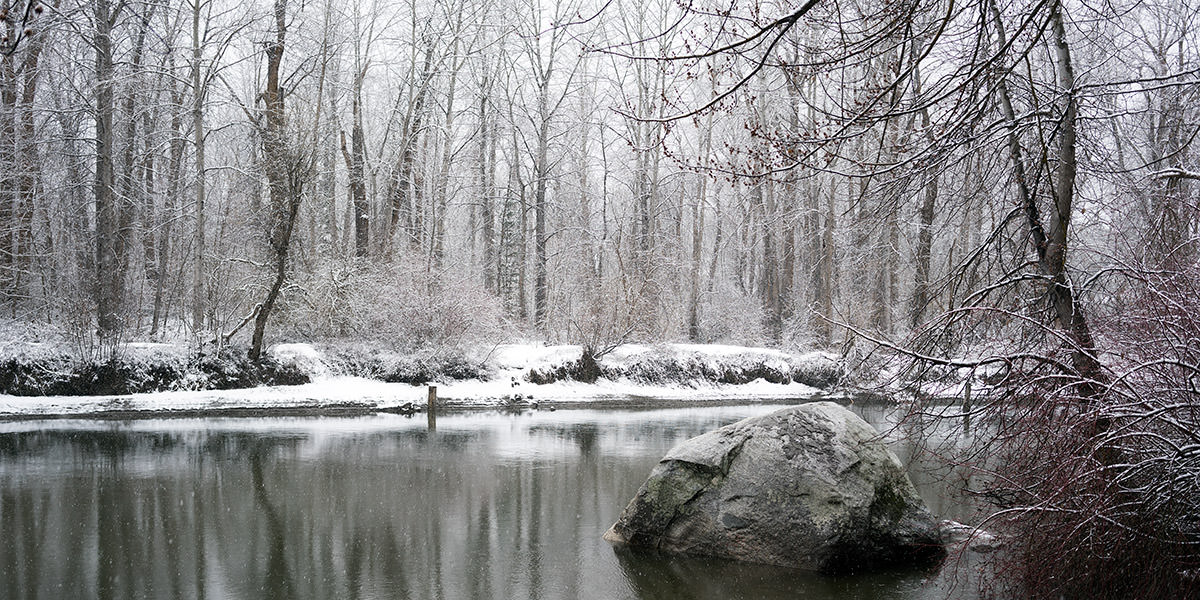 Cropping into the photo reveals terrific, crisp details...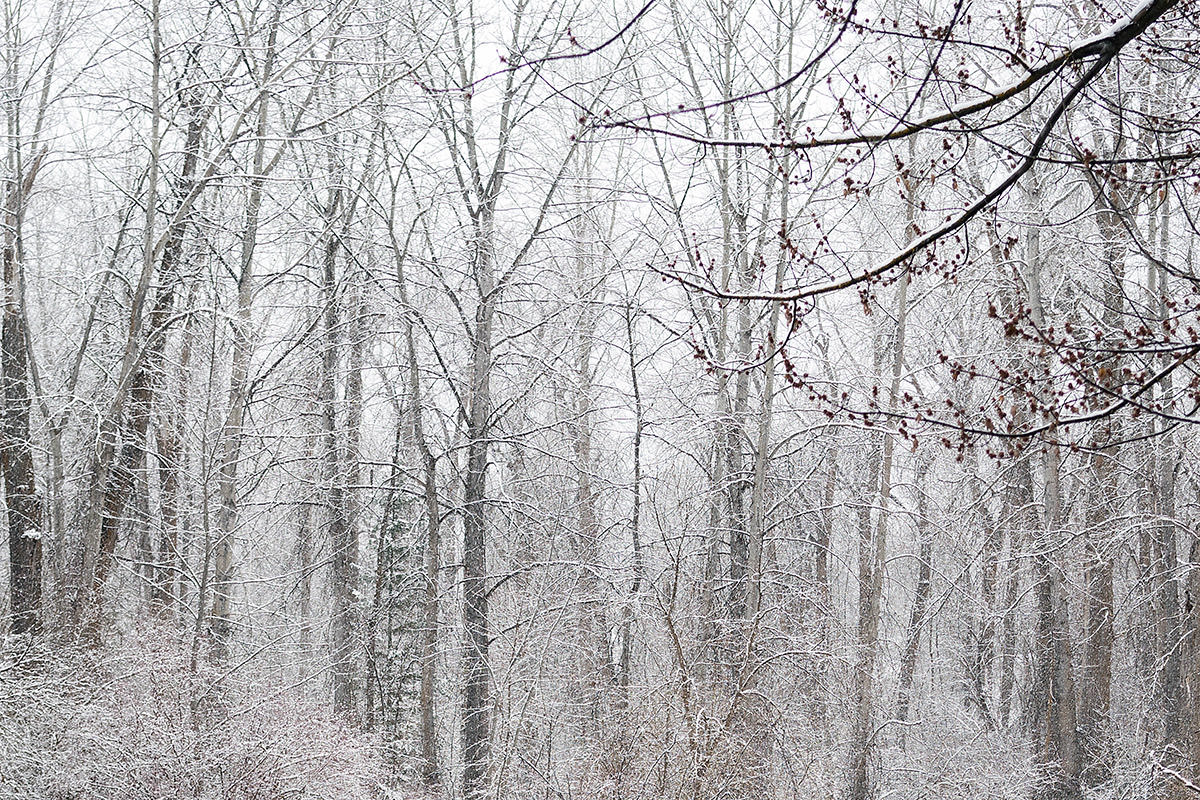 As good as the clarity is on the above shot, to really test how well the a7S Mark II is at recording sharp features, I need to get my hands on the Zeiss Sonnar 55mm f/1.8, easily the sharpest lens I've ever used. Something tells me that's a dream combination for travel photography.
My 70-200mm f/4 G was great for testing out the in-camera 5-axis "Optical Steady Shot" stabilization. As mentioned previously, I believe the camera lets the lens take pitch/yaw stabilization and contributes internal roll stabilization to the game. Regardless of which part is doing what, the results are great, even at 200mm. Not as crisp and deep as you're going to get from a shorter lens with Zeiss glass, obviously, but still very respectable for a jittery handheld shooter like me...
My Sony 10-18mm f/4 is hobbled by not being a full-frame lens, but still does very nice set at 15mm in full frame. Very very nice, actually...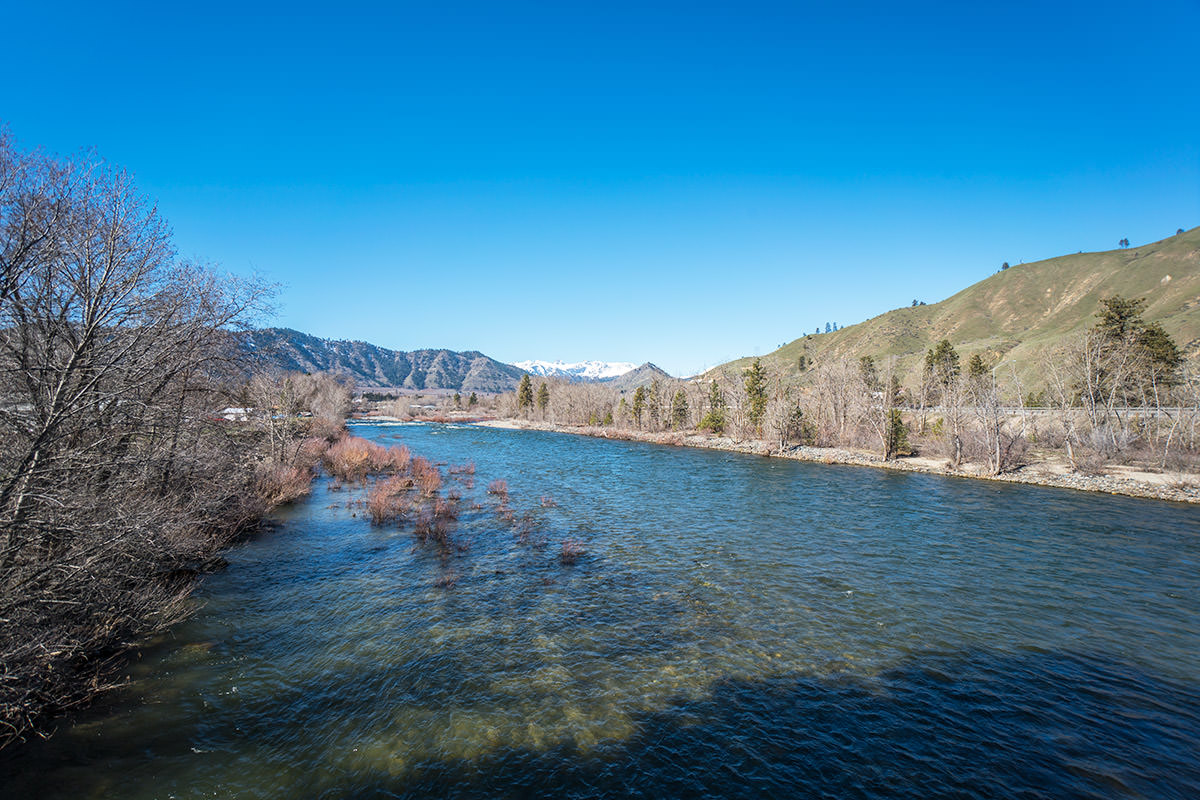 Interestingly enough, the a7S Mark II will automatically put your camera in "APS-C/Super 35 Mode" (which I prefer to call "Cropped Lens Mode") to compensate for the lesser coverage of non-FE lenses. This lets the camera shoot with the 10-18mm f/4 as if it were my NEX-6. Here's what I get at 10mm, 15mm, and 18mm in "Cropped Lens Mode"...

Take a look at the middle photo above. That's 15mm in "Cropped Lens Mode" at 5168 by 3448 pixels. Now take a look at what happens when I turn "Cropped Lens Mode" to OFF and shoot at 15mm...
Surprise! That's as much coverage as 10mm in "Cropped Lens Mode!" Maybe even a little more! And that's at 7952 x 5304 pixels! Which means by making sure "Cropped Lens Mode" is OFF when shooting with my 10-18mm lens I have enough pixels to crop in to 18mm if I wanted. Which means I pretty much have the full 10mm to 18mm range that I have with my NEX-6. Sure, there's vignetting on the corners, but that's a two-second fix in Photoshop...
Pretty incredible. Especially when you consider this lens is just $850 new.
What's frustrating is that the "Cropped Lens Mode" isn't smart enough to automatically know that cropping isn't necessary at 15mm. If the camera were to know when to crop and (more importantly) when not to crop based on focal length... now that would be impressive. Even if I had to set it manually, this would still be a great feature. Until the day that happens, I'll just continue to happily shoot at 15mm and make sure I have "Cropped Lens Mode" set to OFF.
And, that's a wrap. I'll review my new Sony 24-70mm f/2.8 GM lens whenever it gets released.