Posted on February 18th, 2018

I was lying last week when I said that Spring was just around the corner, because Winter reared its ugly head again this weekend... so better really prepare yourself, because Bullet Sunday starts... now...

• Camera Historica! As somebody who loves photography, loves cameras, and loves history, the story of Sean Flynn's Leica M2 camera is an amazing read. It's a short read, and you should stop reading this and go take a look right now...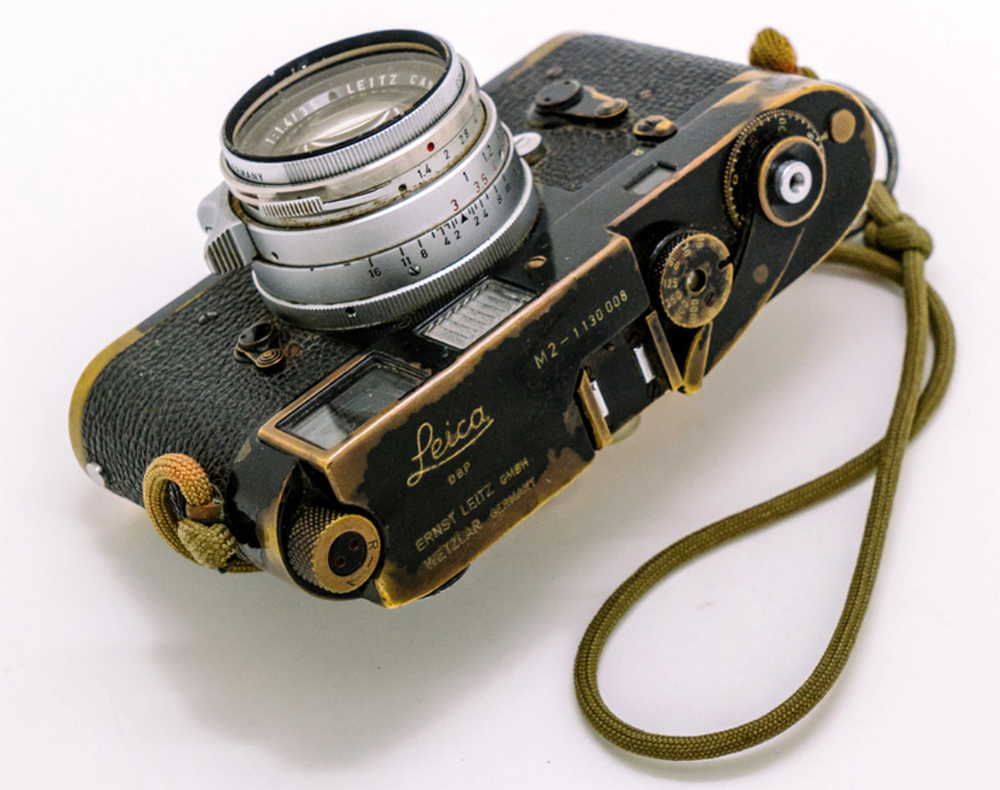 After reading this article, I started Googling Sean Flynn because he sounds like such a fascinating person. Turns out he absolutely was. The son of Errol Flynn and Lili Damita, he had an interesting life, a mysterious death, and everything in-between was an effort to forge his own path and find his own way. If you'd like to read more, this article is a good start.

• Black Panther Fever! If you're playing LEGO Marvel Super-Heroes 2 (and why wouldn't you be?) then you must get the Black Panther DLC immediately. If not sooner...
I was hoping for an actual Black Panther movie LEGO game, but I guess this will have to do.

• Pneumatic! Well this is scary. If you only knew the number of times I've rested my pneumatic nail gun on somebody's head... I never thought that it might be dangerous! You learn something new every day!
And, as an aside... ZOMG! DID YOU GUYS KNOW YOU'RE NOT SUPPOSED TO EAT TIDE PODS? IT SAYS SO RIGHT ON THE PACKAGE!! WHO KNEW?!? So much is coming to light now that I've started reading stuff!

• Chaotic Neutral! Every once in a while I fall down the rabbit hole of YouTube videos. And it's not always just cat videos I'm watching. I stumbled upon this one, which is pretty epic...
This is one of those situations where I'm not sure exactly how to feel after having seen it. I definitely agree that it's the perfect way to explain "Chaotic Neutral" to somebody who isn't familiar with Dungeons & Dragons.

• Netflix Binge! I had to work this holiday weekend, but while I was working at home I had Netflix running. Every once in a while I feel the need to watch the service between Marvel shows and seasons of One Day at a Time so that I don't feel bad about paying the monthly fee. Here is what I watched...
The Joel McHale Show. ZOMG! Netflix has essentially brought back Talk Soup and it's glorious! I didn't realize how much I missed this show. Guest star cameos galore! Hilarious television fun.
Playing it Cool. After watching Chris Evans just kill it in Gifted, The Losers, and as Captain America in all the Marvel movies, I was interested in seeing what else he's been up to that I might not have seen. Playing it Cool was the first I came across. I'm not into RomComs, but have to admit that this was pretty good. Kinda had a different perspective, despite being predictably predictable.
Before We Go. Another Chris Evans movie and his directorial debut. So awful. An impossibly long, drawn-out mess of a movie that is boring to a fault, despite having some amazing acting by Evans and Alice Eve. What's sad is that I think Chris Evans would make a hell of a director... he just needs much better material.
The Cloverfield Paradox. I haven't been impressed with any of the "Cloverfield" films, despite critical acclaim, and this was really no different. The latest installment seems a mishmash of much better films and is just so weak in story and character development as to kill any investment the horror aspects of the film. A complete dud.
Tamborine As a huge fan of Chris Rock, I was excited to see new standup after so long. He's got a lot to say and he says it all. As always, he's funny and painfully socially relevant.
A Futile and Stupid Gesture. I admit I took a look at this movie just because I'm a fan of Will Forte and didn't bother investigating anything about it. Turns out it's the story of the rise and fall of National Lampoon Magazine and Doug Kenney. Surprisingly entertaining and well worth watching.
Burnt. Bradley Cooper seems to have dropped off the radar after some very high profile films, and I completely missed this movie where he plays a talented chef who implodes, then tries to work his way back to fame and glory by earning a third Michelin star.

• Skippy! And speaking of Chris Evans in The Losers, this scene is pretty much perfect...
Such a great character from such a great movie... I wish they would make a sequel.

Later, bullet gators!
Posted on January 18th, 2018

Back in 2009 photographer Chase Jarvis released an iPhone app called "The Best Camera" which was the "Instagram" of its day. It allowed you to do things like crop your photos, apply filters to them, and easily share them on social media... things all the photo apps can do now, but back then it was fairly revolutionary. Along with the app, he also released a book called The Best Camera is the One That's With You. I never read the book, but the title and the philosophy behind it changed the way I look at photography. Essentially Chase was saying that you don't need a big, expensive camera to be a good photographer, and talent will shine through regardless of what you're using.
Until that point, I kind of dismissed the camera on my iPhone. Sure I used it, but never for anything serious. And I ended up missing out on a lot of photo opportunities because of it. "Why bother taking a photo if I don't have my real camera with me?" But after getting "The Best Camera" app and buying into the idea that I could take good photos with it, all that changed. This lead to me getting some spectacular shots that I never would have thought possible with a phone. Like this one...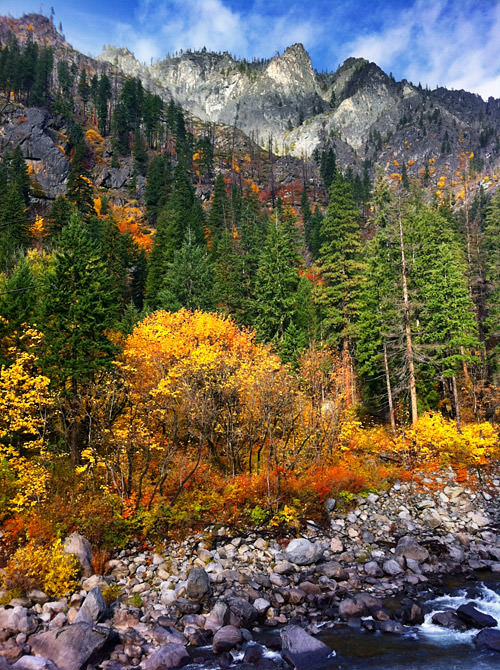 "The Best Camera" app eventually collapsed into stagnation and was killed (the story of which is an interesting read), but I took its ideals to heart, and it's a philosophy I believe in to this day (thanks, Chase!).
Of course, smart phone cameras are leagues better now than they were in 2009. As is my attitude towards them. I gave up on carrying a pocket camera when I got my iPhone 6 because the photos I was getting were pretty great. Then I started snapping photos of anything and everything.
But mostly my cats.
Before I left for vacation back in December, the last photo I took was this one as I was saying goodbye to Jake and Jenny. Snapping photos with my iPhone is so automatic that I don't even remember taking it...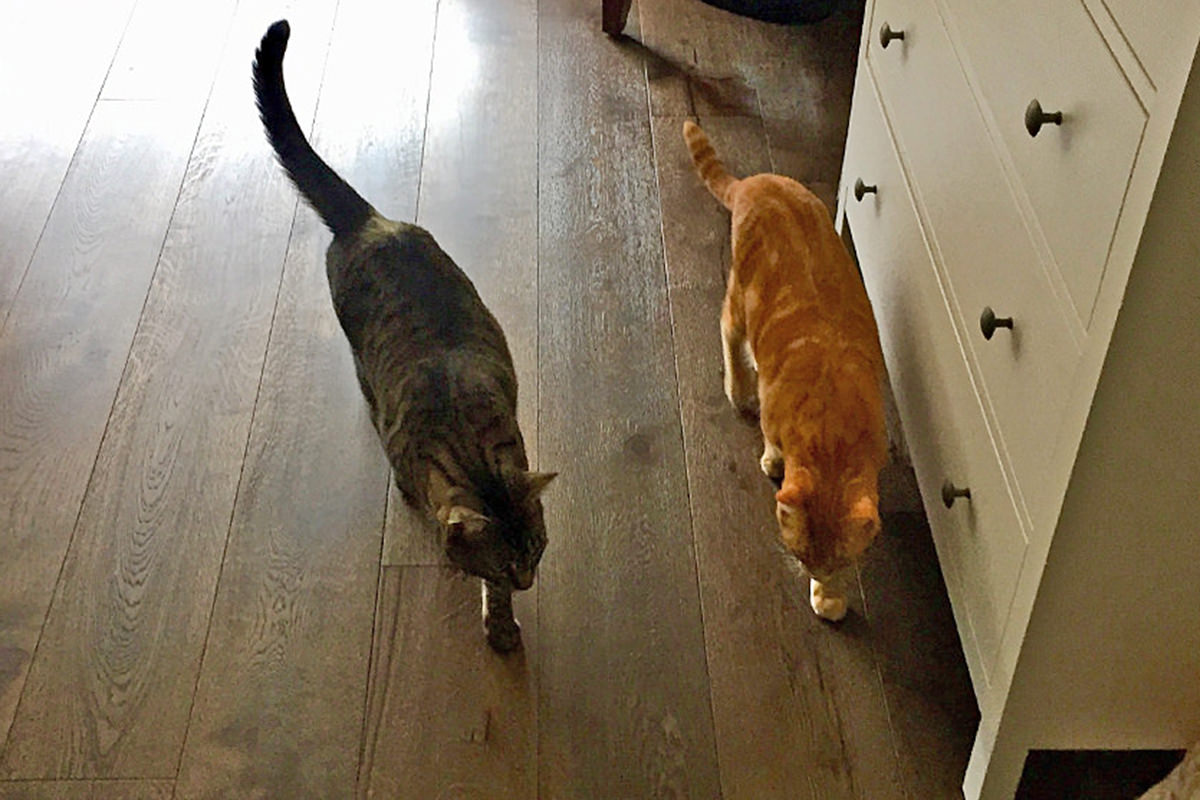 Then while I was on vacation, the best camera that was with me was not my iPhone... it was my Sony DSLR, which meant my iPhone spent most of its time in my pocket.
And now that I'm back?
The Best Camera is taking photos of grilled cheese and tofu bacon sandwich.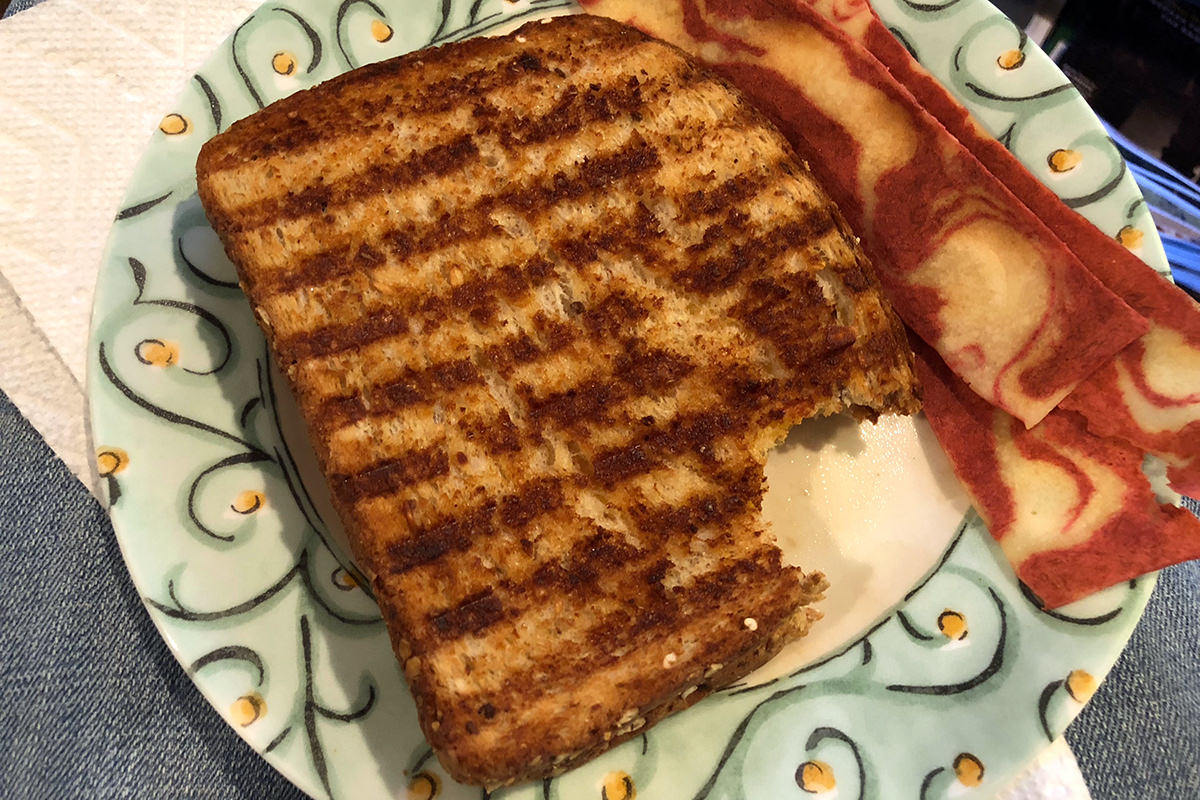 You're welcome.
Posted on December 31st, 2017

For those who only read one of my posts each year... or anybody wanting a recap of the past year here at Blogography... this post is for you! As customary, I've jettisoned loads of the usual junk so this entry is "mostly crap" instead of the "total crap" they usually are.
2017 was far from ideal. And yet... compared to the bucket of never-ending suck that was 2016, it was a vast improvement. So I can't really complain.
---
JANUARY
• Said goodbye to President Obama, a president that I never learned to truly appreciate until the total disaster that's now occupying The White House moved in...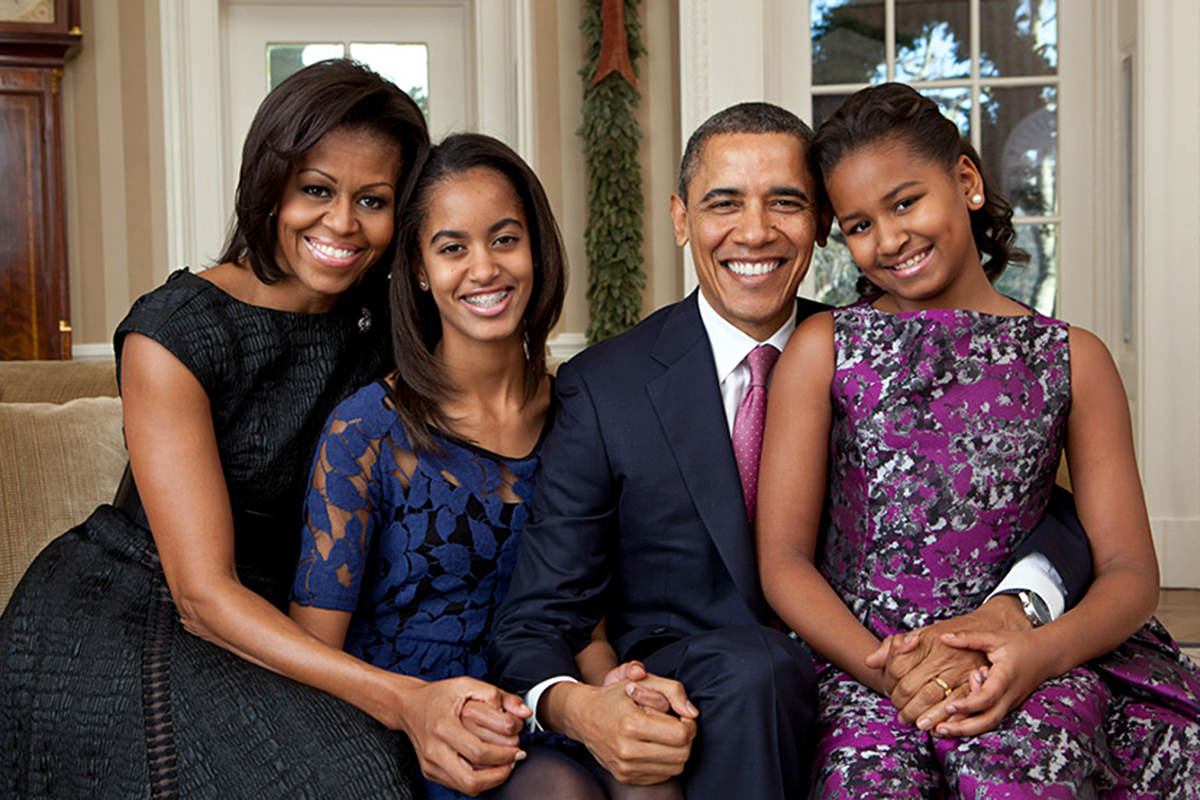 Official White House Photo by Pete Souza
---

FEBRUARY
• Took my cats to the vet for the first time, something I am definitely not looking forward to doing again in the New Year...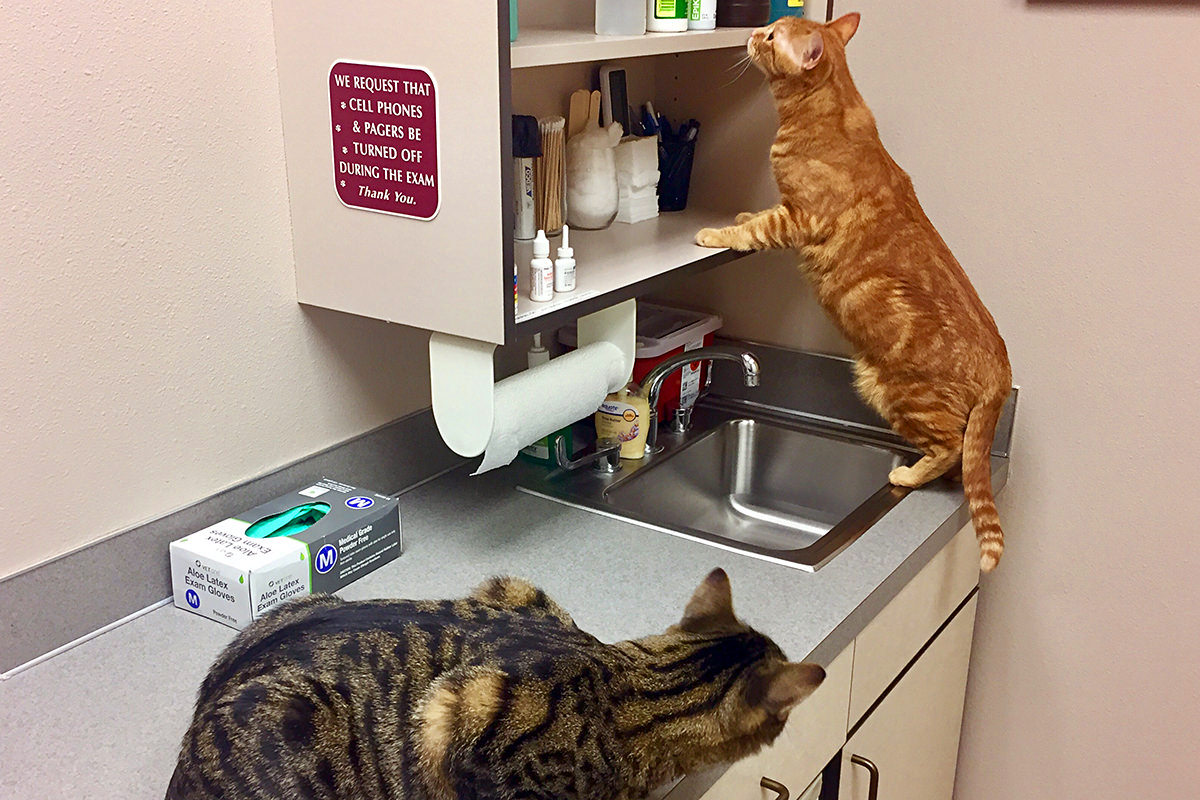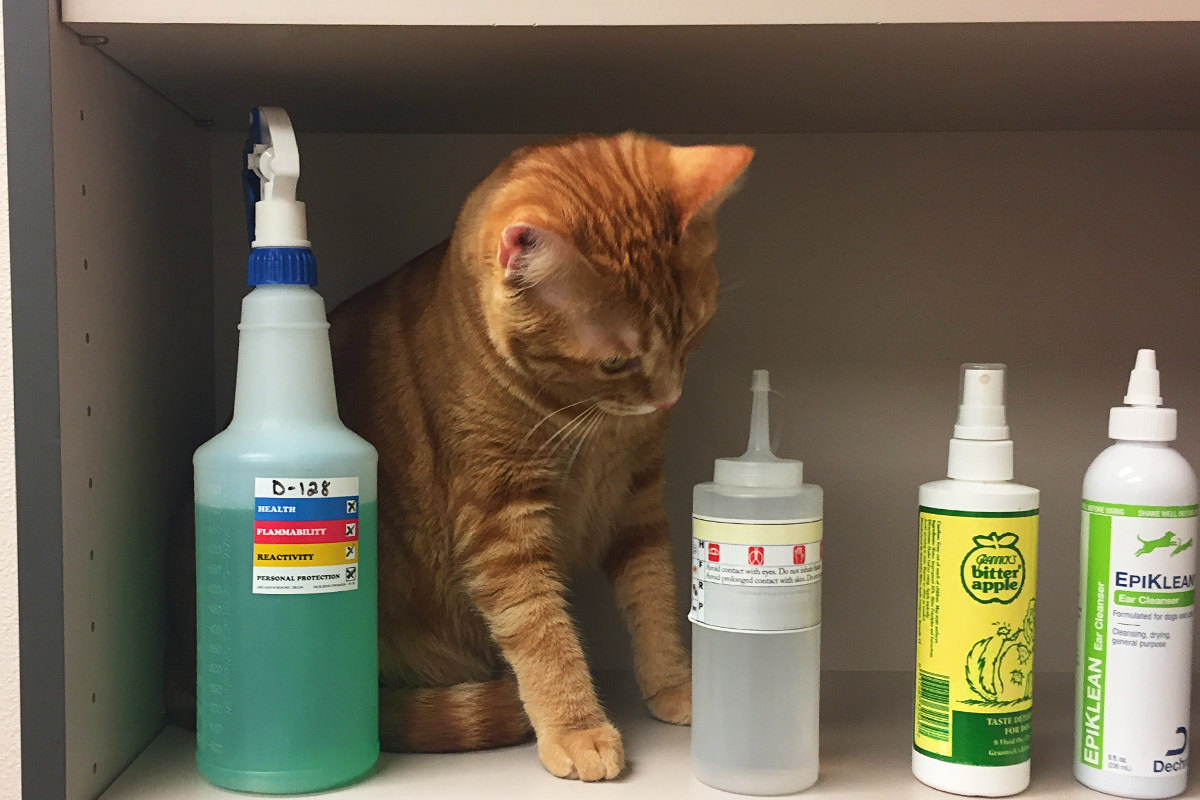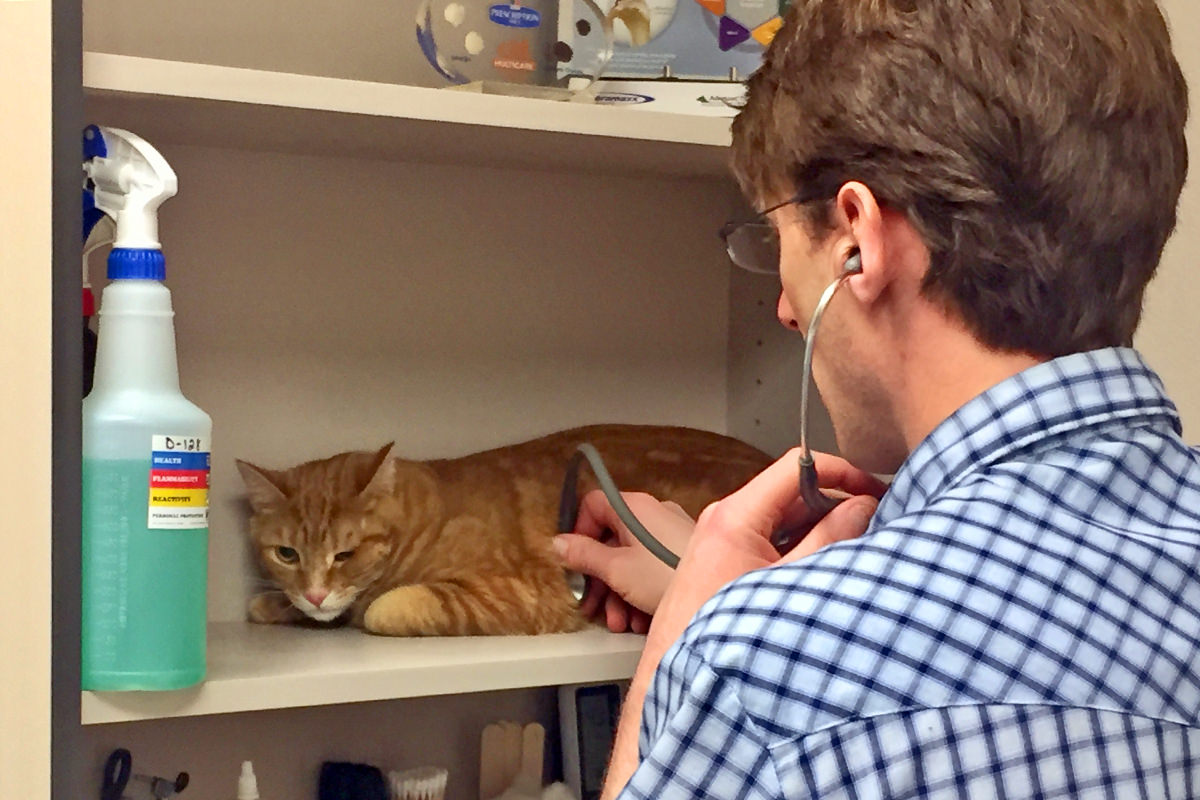 ---

MARCH
• Went to Disneyland for work, then ranked my all-time favorite Disney attractions.

• Yesterday I listed my favorite albums of 2017. Last March I listed my all-time most hated songs that everybody else seems to love.

• Flew to San Francisco to see one of my favorite new musical artists, Wrabel, with my (literal) rockstar friend Aaron.

• Headed to Las Vegas, where I finally ziplined down Fremont Street, among other things.
---

APRIL
• Said goodbye to Lil' Spicey...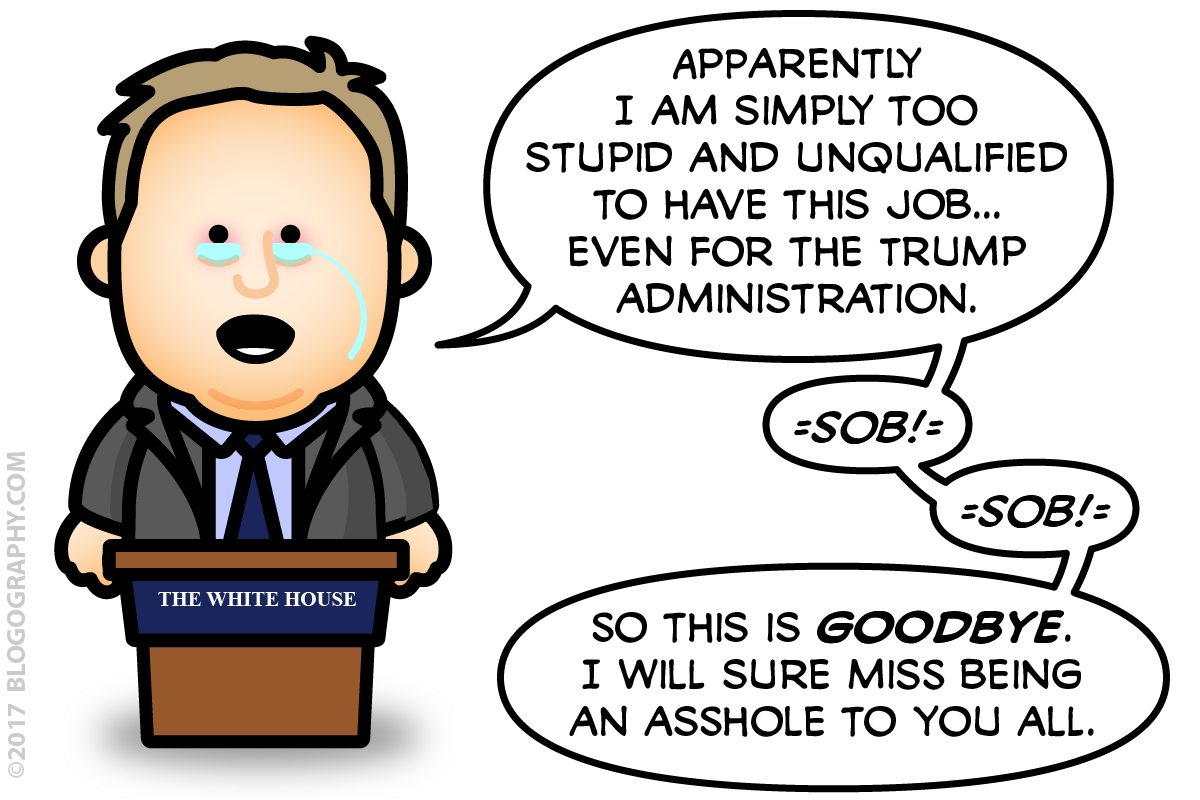 • Built a built-in desk... for my cats, apparently.
---

MAY
• Flew to Denver to celebrate my good friend Howard's 50th birthday with the Guardians of the Galaxy: Volume 2!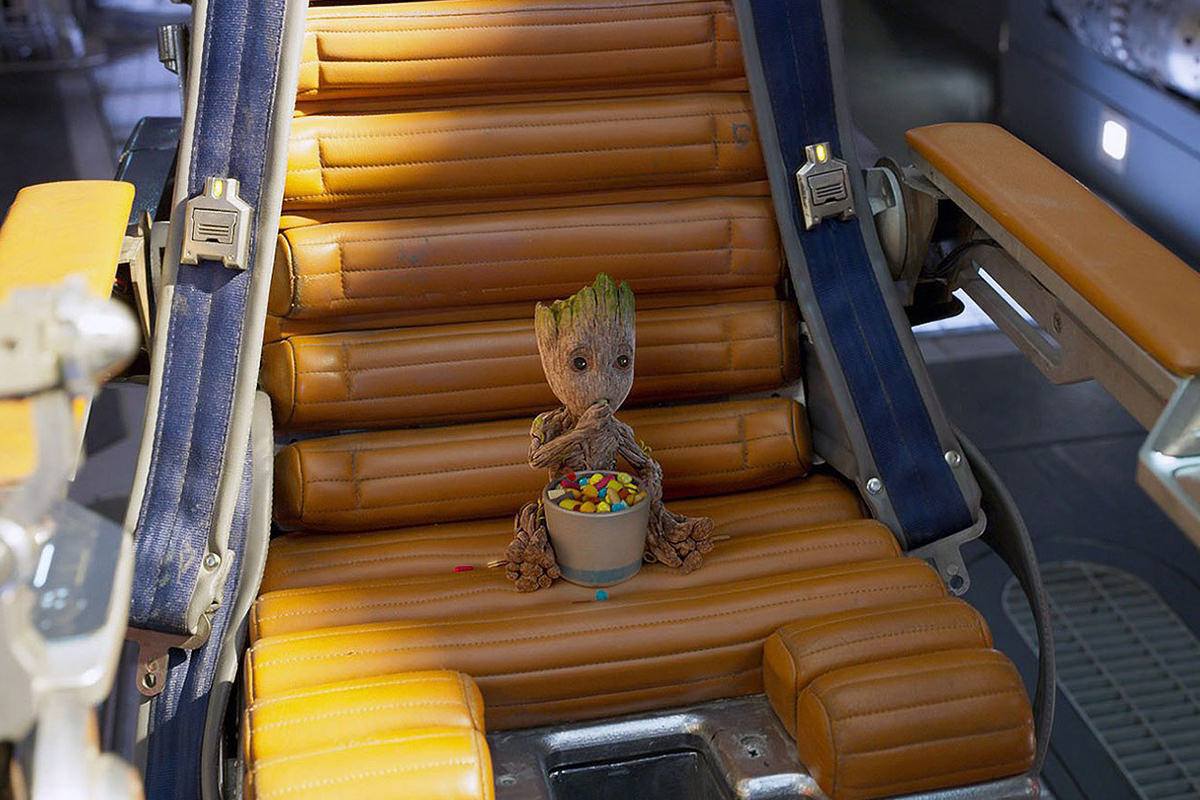 ---

JUNE
• Built new built-ins for my bedroom closet, which turned out amazing...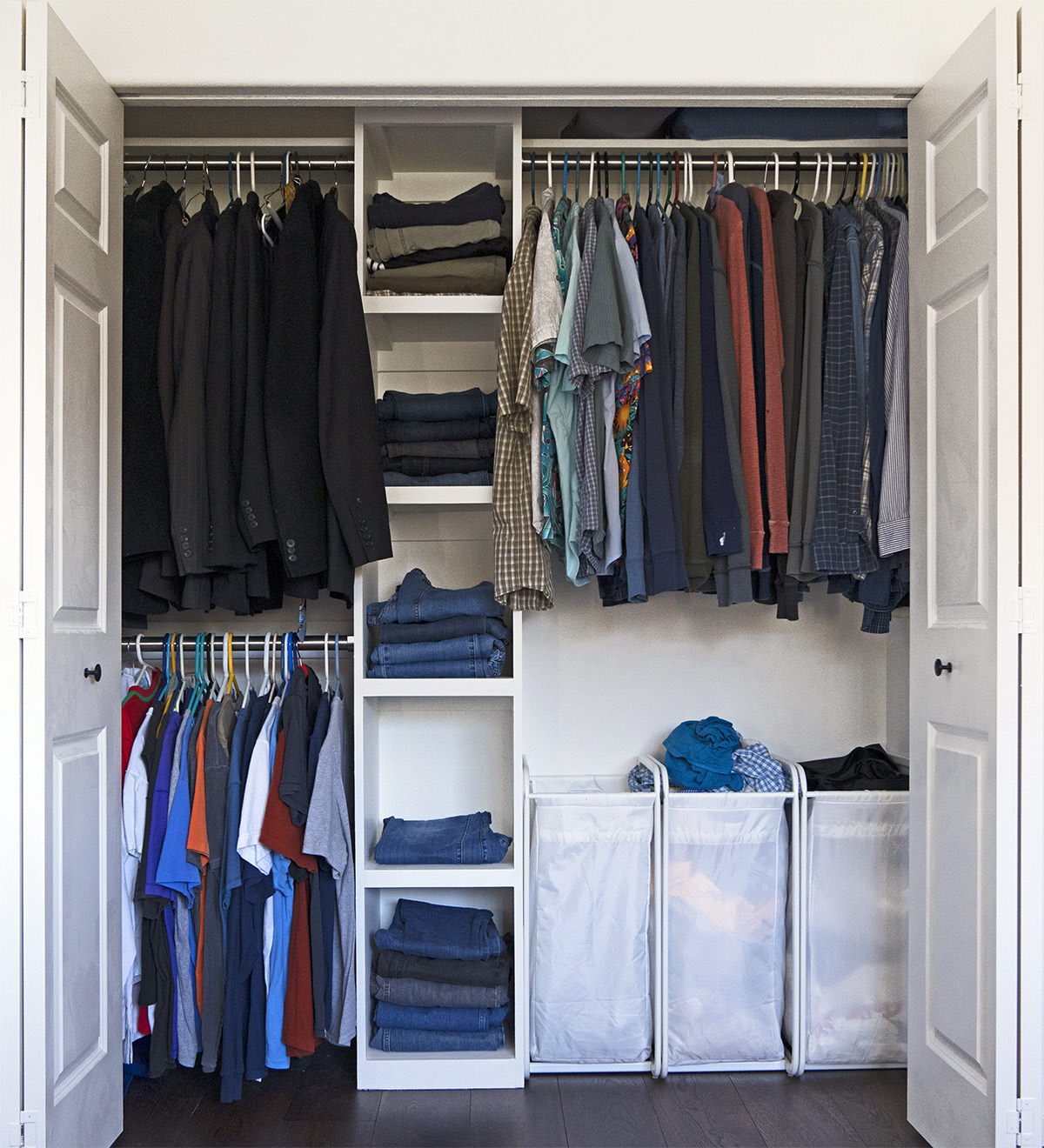 • Had one of the biggest scares of my life during The Great Jake Escape...

• Back to Vegas again (for work this time).
---

JULY
• Said goodbye to my long-time blogging friend, Anissa.

• Welcomed Carl the RoboVac to my family...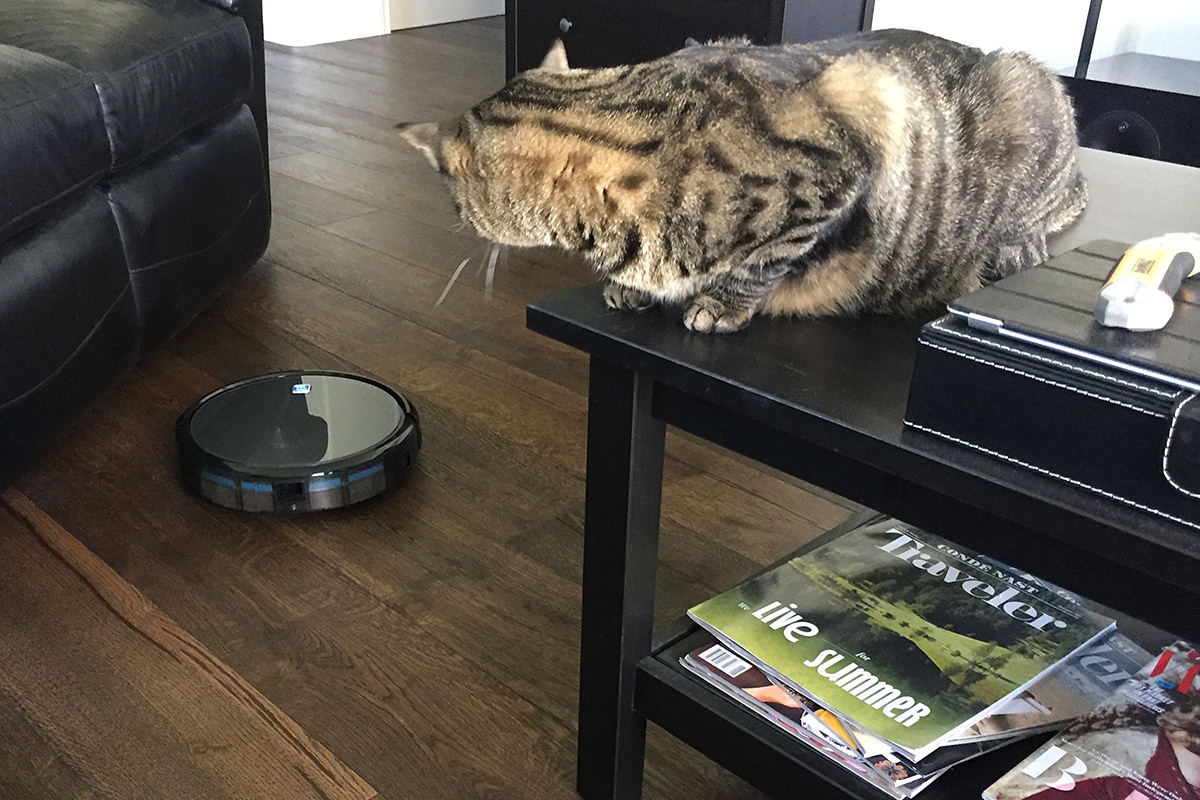 • Flew to Maine for blueberries (and for work).
---

AUGUST
• Said a painful goodbye to my good friend and long-time blogging buddy, Howard.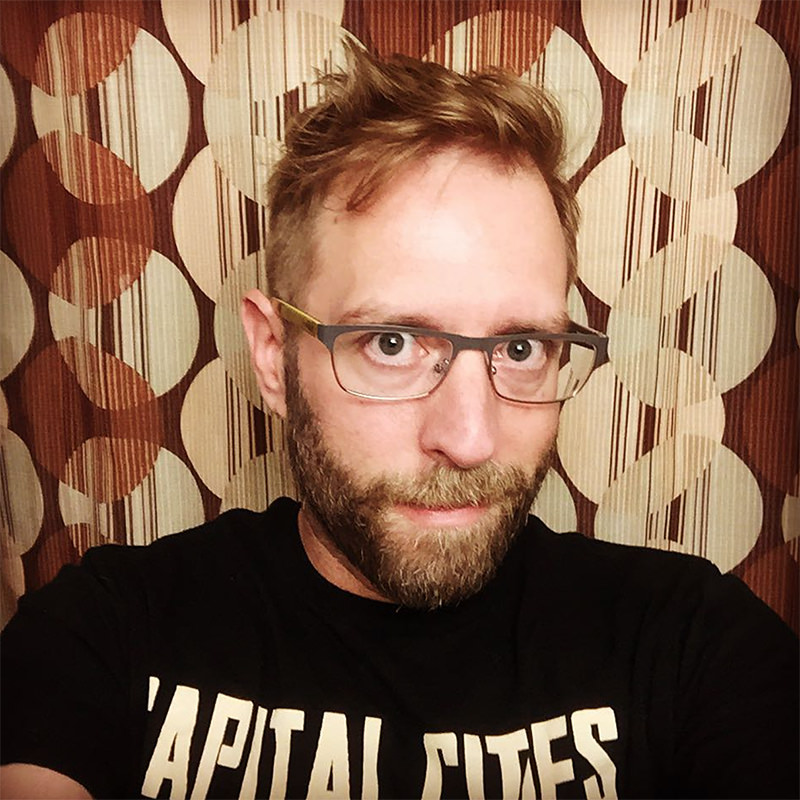 • Lived through Raccoonageddon.

• Live-blogged my photographing the eclipse (with my cats).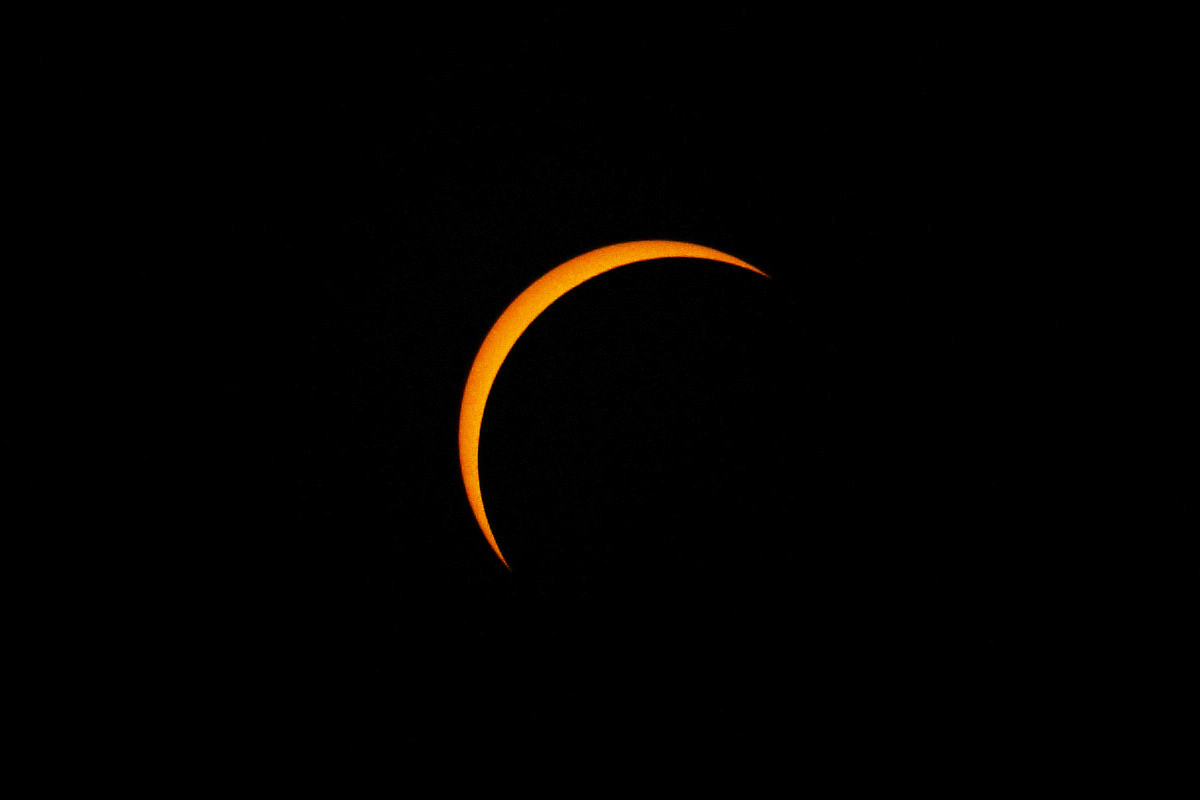 • Read The Nashville Statement so you don't have to.
---

SEPTEMBER
• Lived through another round of wildfires in my neck of the woods.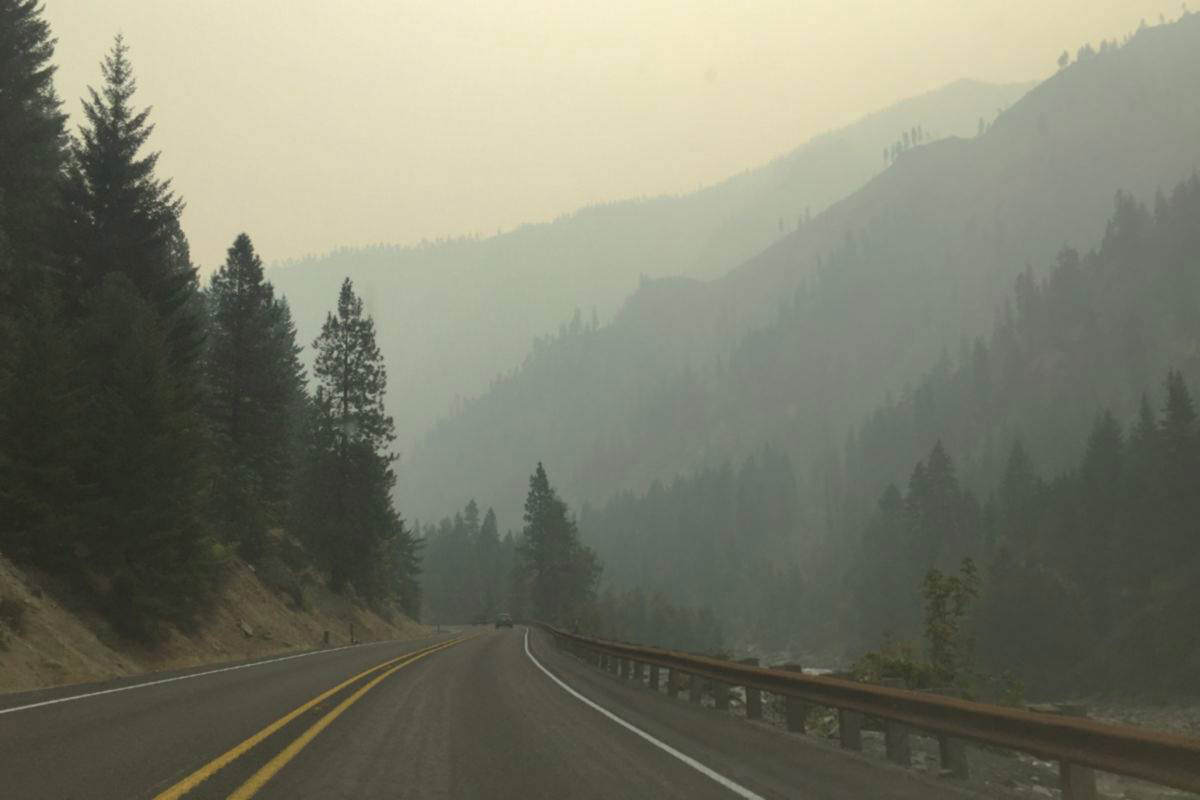 • Built a tunnel for a bird to escape my home before my cats could murder it...
---

OCTOBER
• Wrote "Second Amendments and Horse Shit" which surprised some people, I'm sure.

• Had some extra money that came my way and wrote about what I did with it... which included getting some old negatives scanned...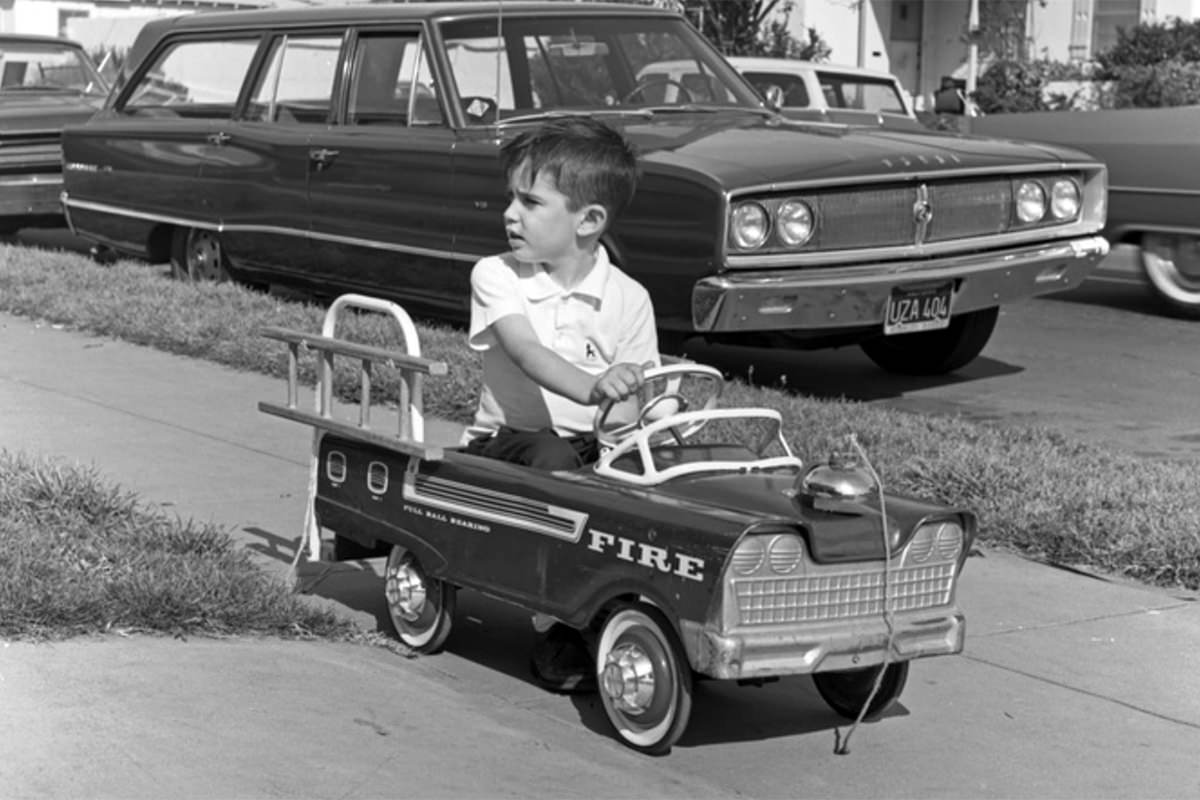 • Added Joy the Mopping Robot to Carl the RoboVac and my growing family.

• Got my cats into the Halloween spirit...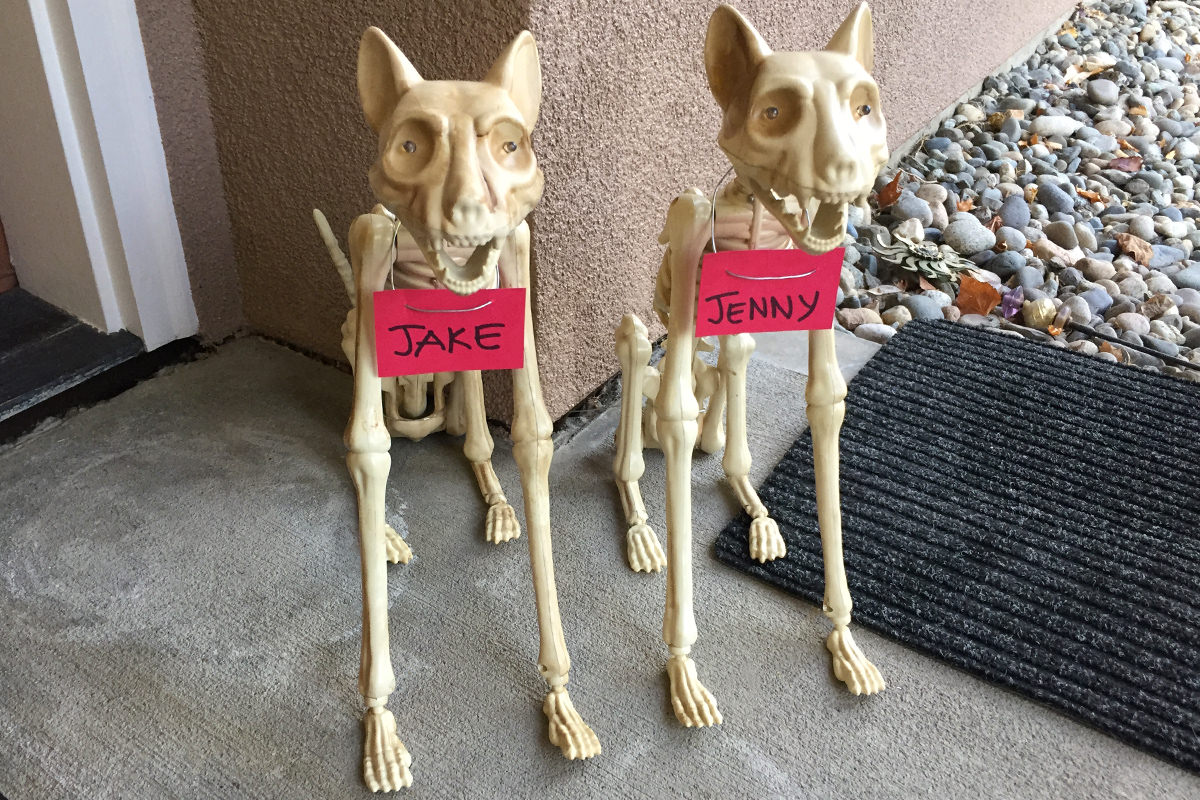 ---

NOVEMBER
• Had a colonoscopy... and posted photos of my beautiful colon (you're welcome!).

• Flew to Maine and finally visited Acadia National Park...

• Visited the Eastern-Most Point in the USA at West Quoddy Head Light on a bad weather day...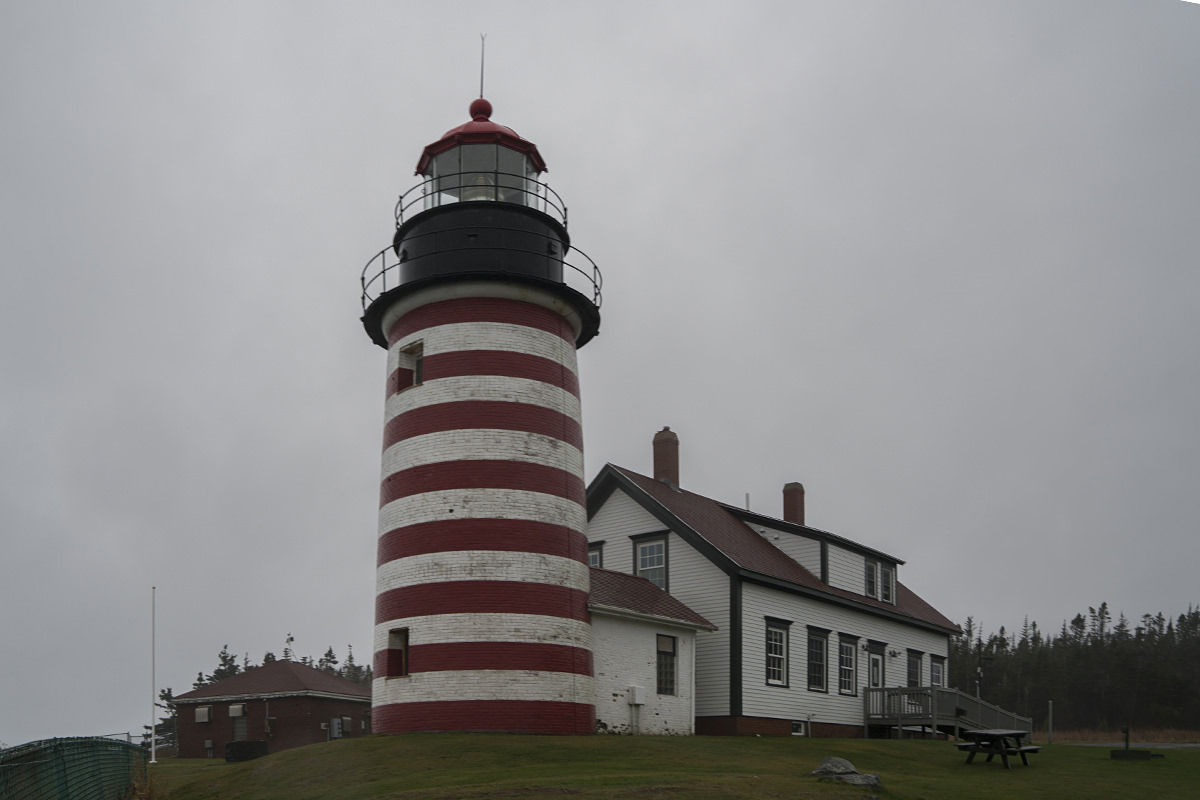 • Was first in the USA to see the sun rise at Cadillac Mountain...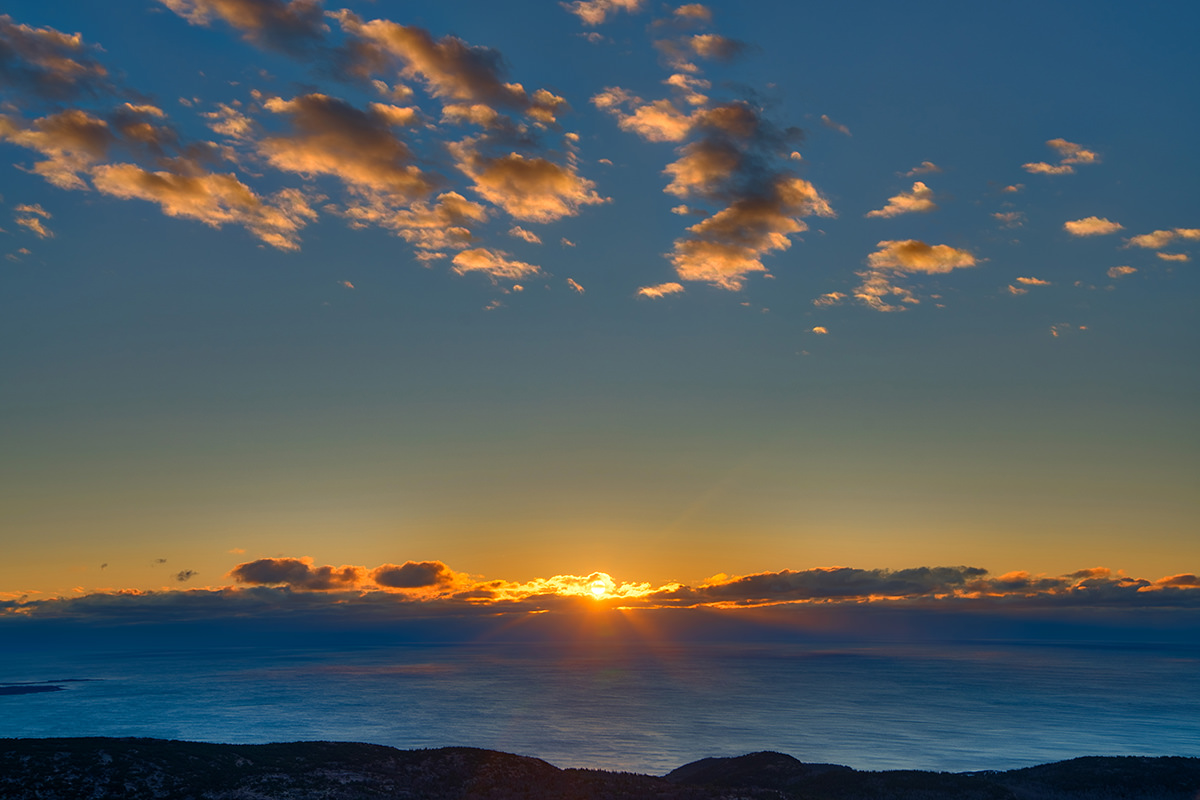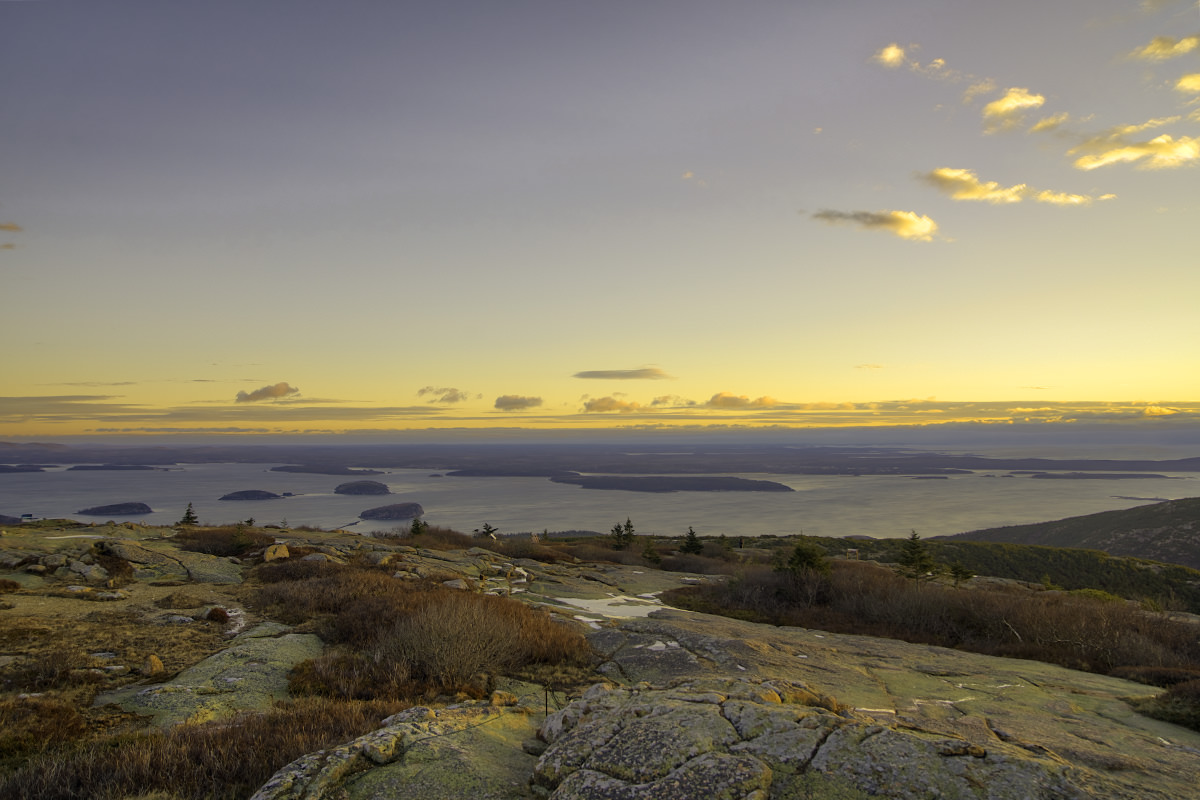 ---

DECEMBER
• Flew to Buenos Aires and visited Evita at Recoleta Cemetery...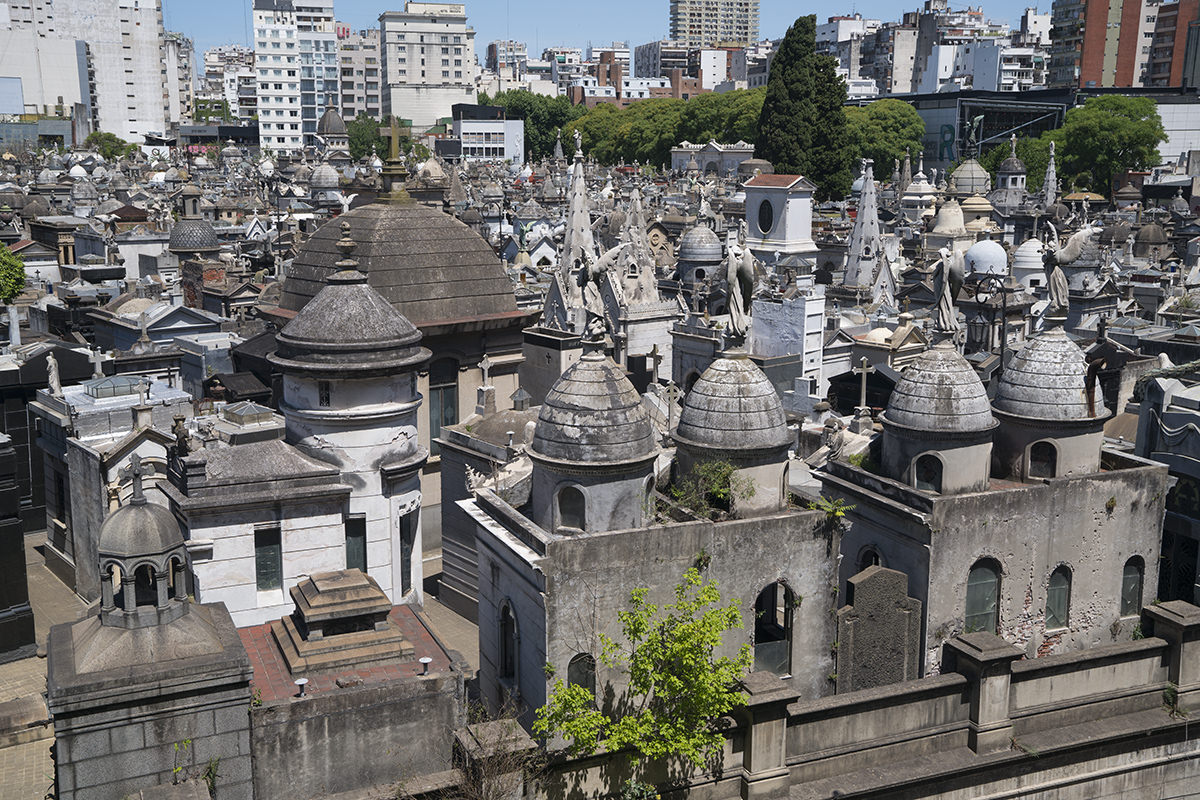 • Took in the view at The End of the World...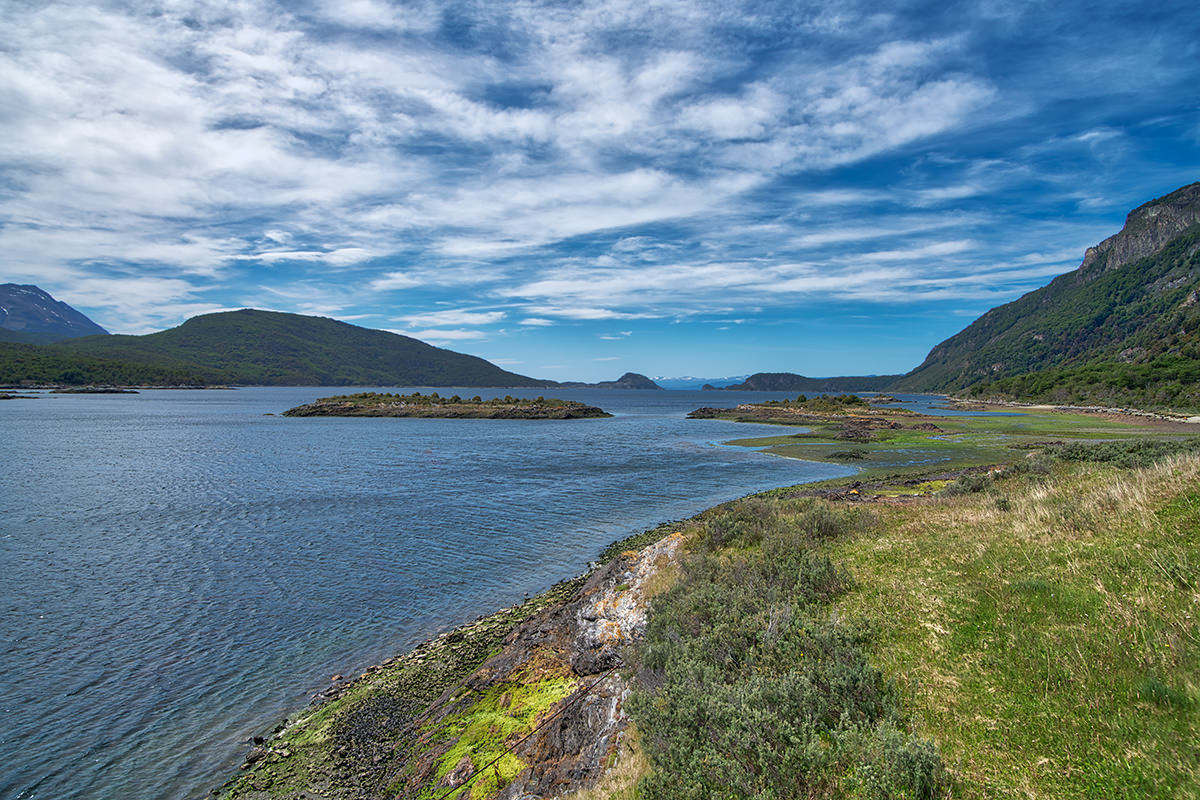 • Headed out across The Drake Passage in some of the roughest seas on earth...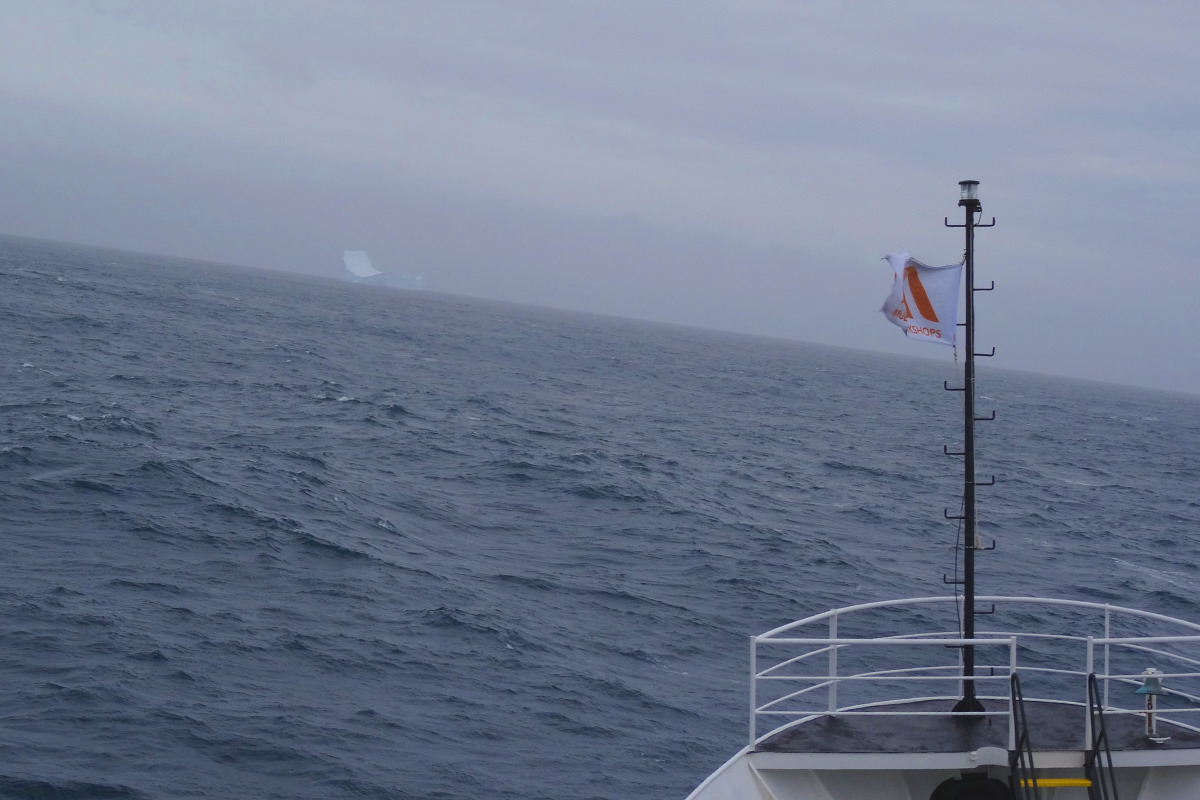 • Fulfilled a life-long dream when I finally set foot on Antarctica for the first time...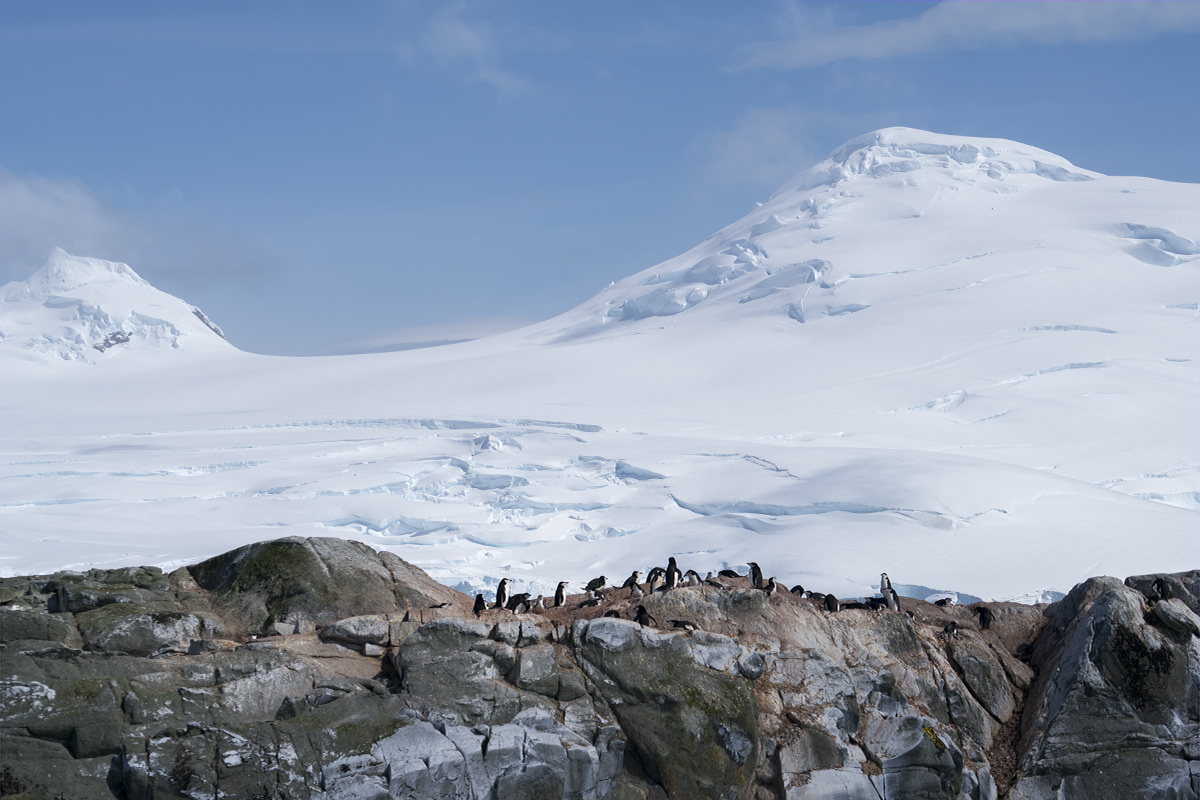 • Photographed Antarctica icebergs at "night"...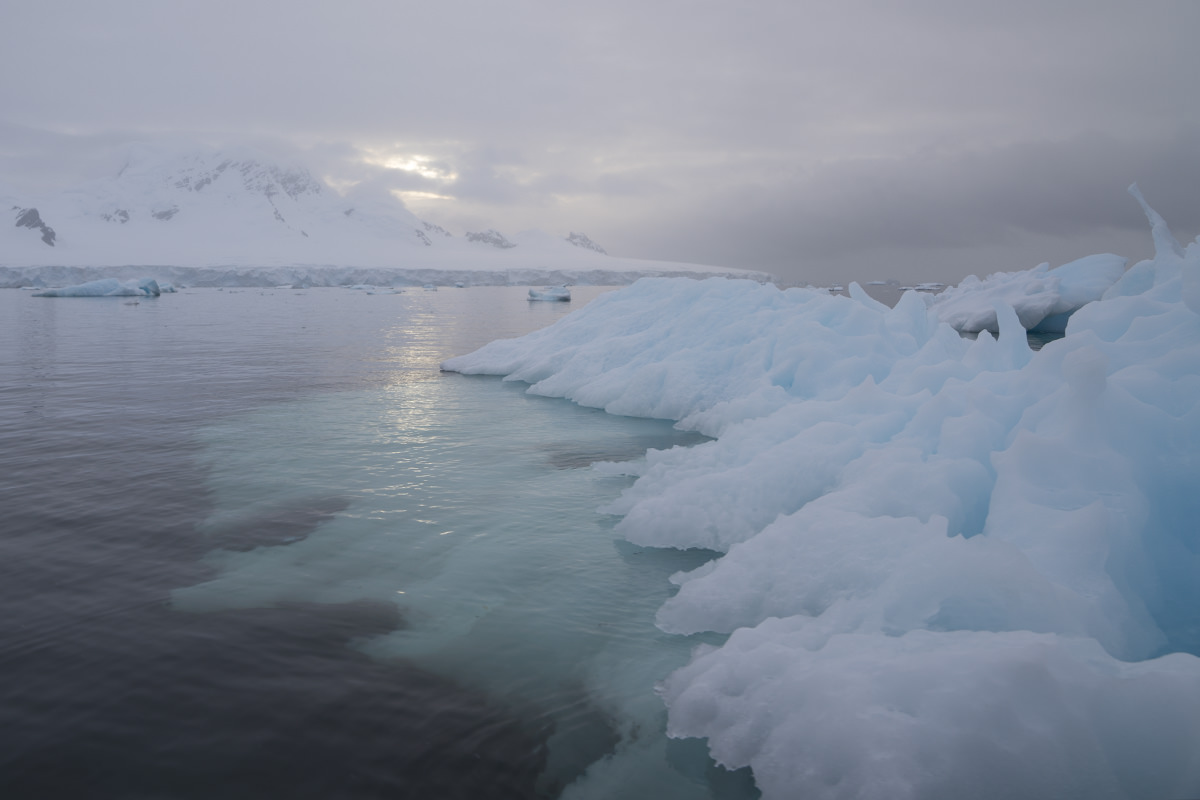 • Explored the lives of penguins...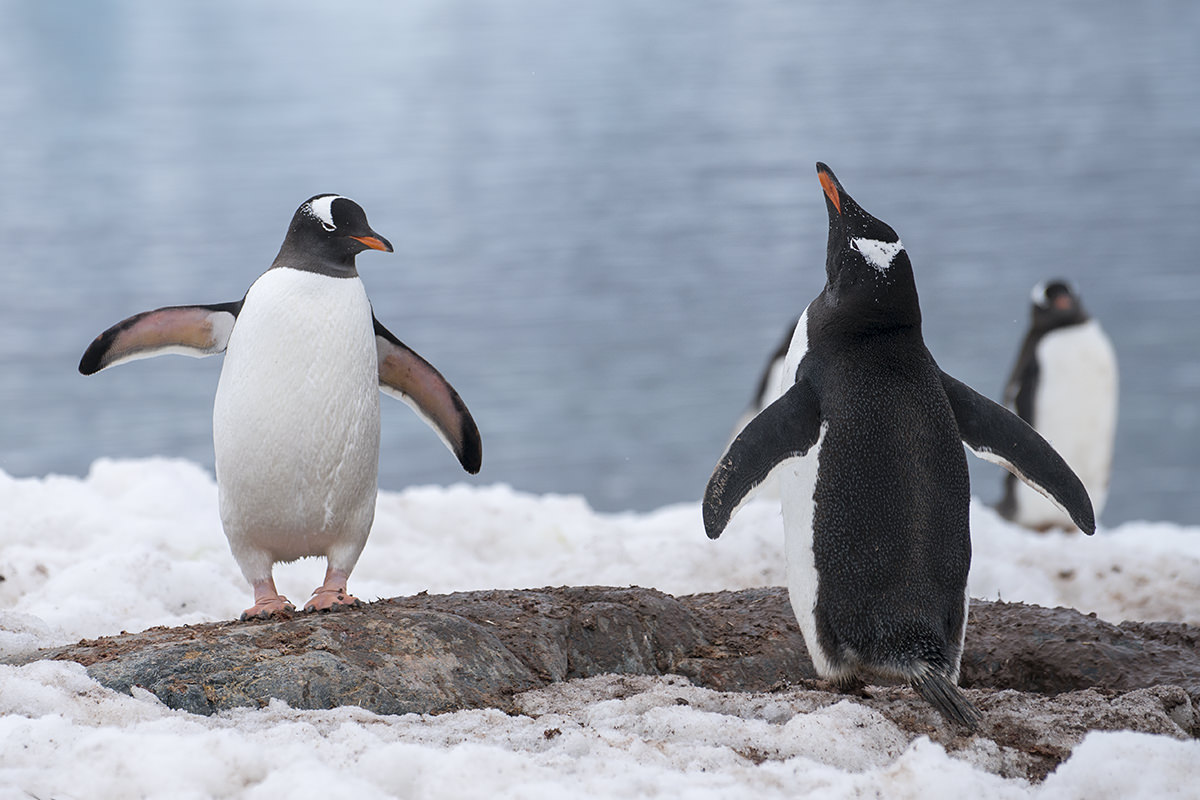 • Had one of the most amazing days of my life when I stepped foot on the seventh continent...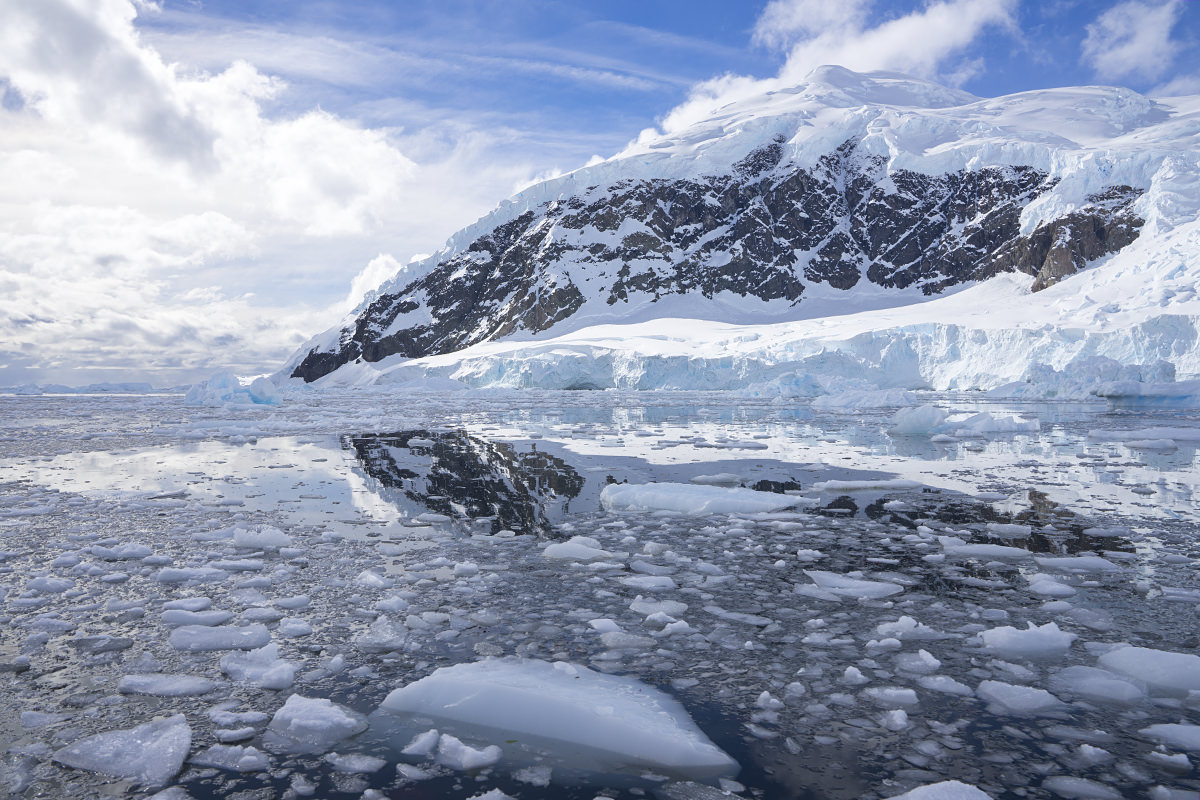 • Got up-close-and-personal with some whales...

• More penguin photography at Half Moon Island in Antarctica...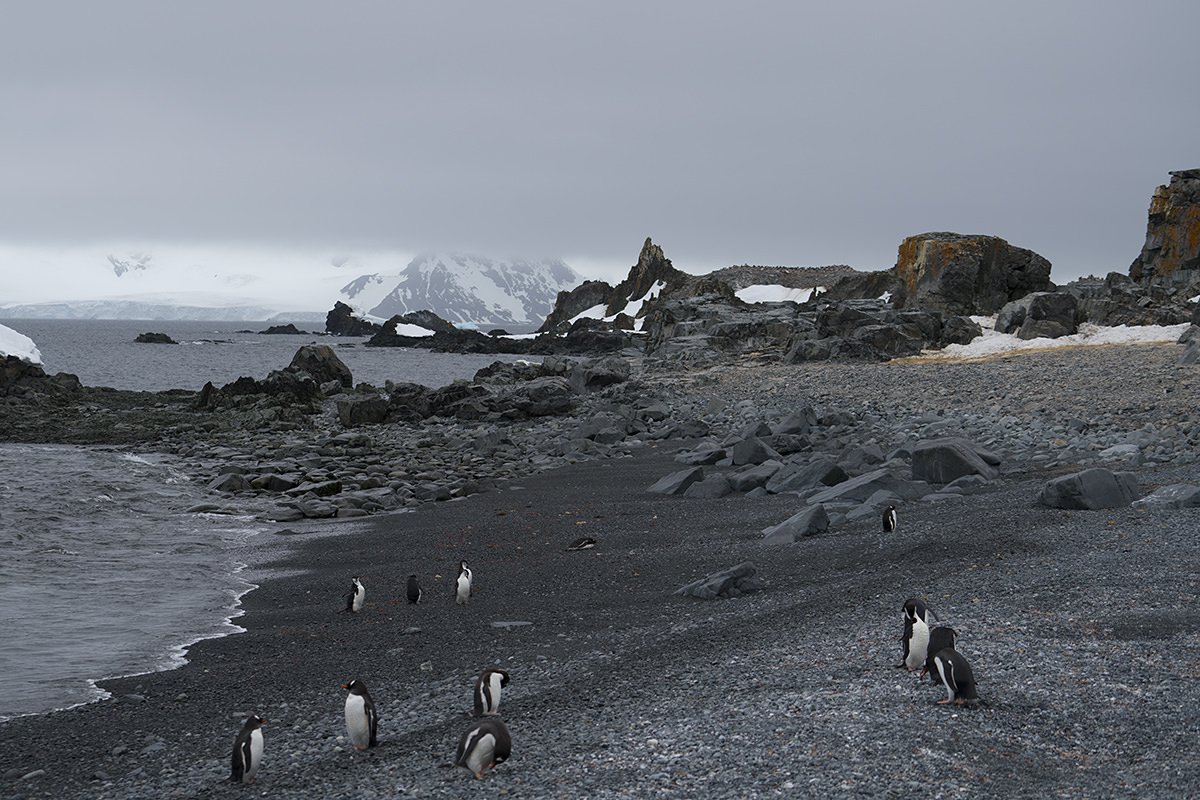 • Used Apple's new "iPhone Update Plan" so I could buy an iPhone X and post my thoughts on the astoundingly expensive thing.
---

And there you have it, the year that was the major events in my 2017.
Well, the ones I shared on my blog, anyway.
Thanks once again to my cats, family, and friends for making life bearable through the not-so-great times. Though, I have to say, closing out the year with my bucket-list trip to Antarctica certainly had it ending on a high note.
Here's to a good 2018, everybody.
Posted on December 10th, 2017
The weather outside continued to be dreary, so I was questioning whether or not I would even bother with the excursion to "Half Moon Island." Ultimately I decided I might as well go. It would be something to pass the time before two days on The Drake Passage.
What a pleasant surprise.
Unlike Whaler's Bay, which wasn't my thing... Half Moon Island has beautiful topography and an abundance of penguins to photograph. It was the perfect way to end my last day in Antarctica...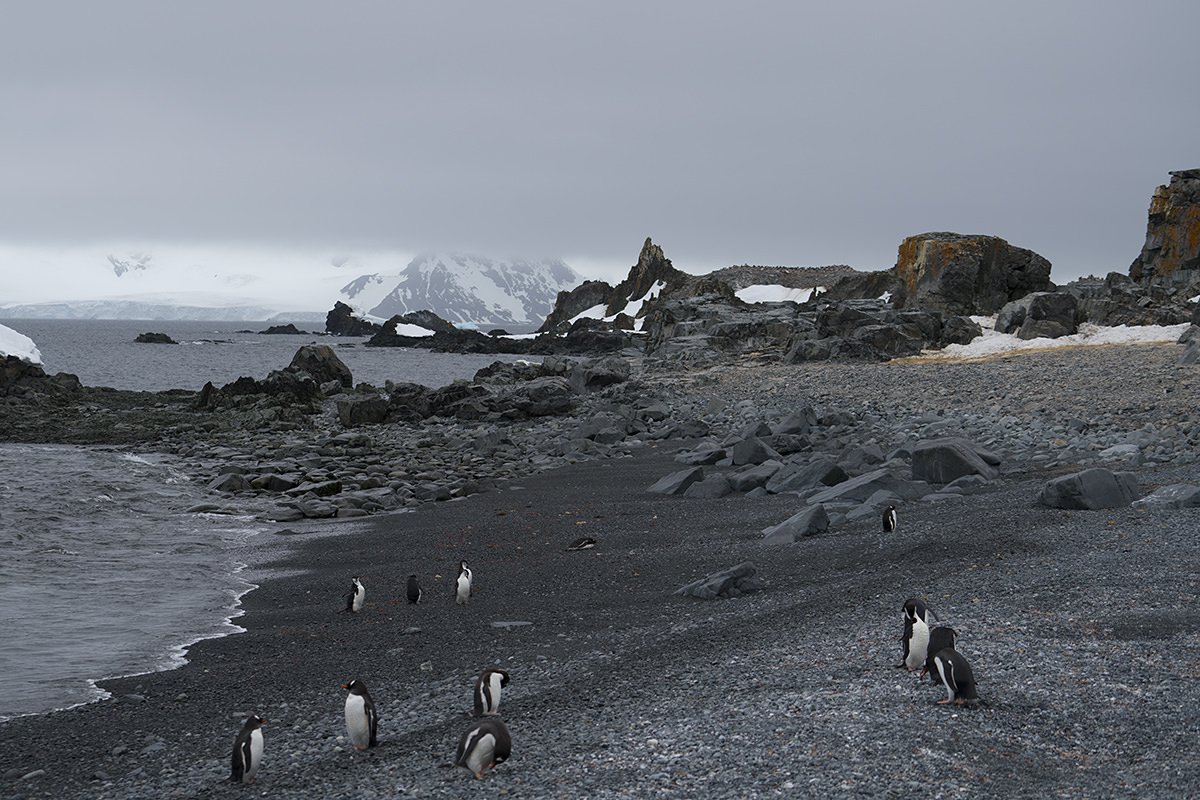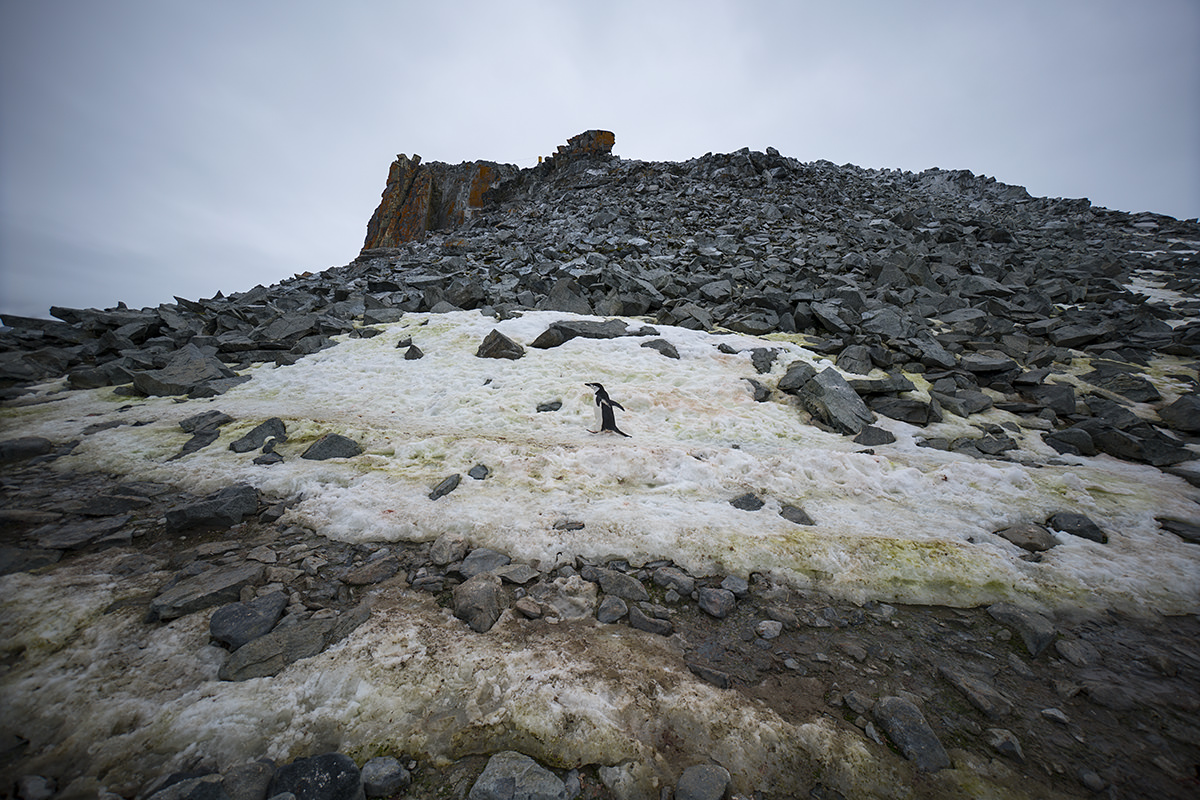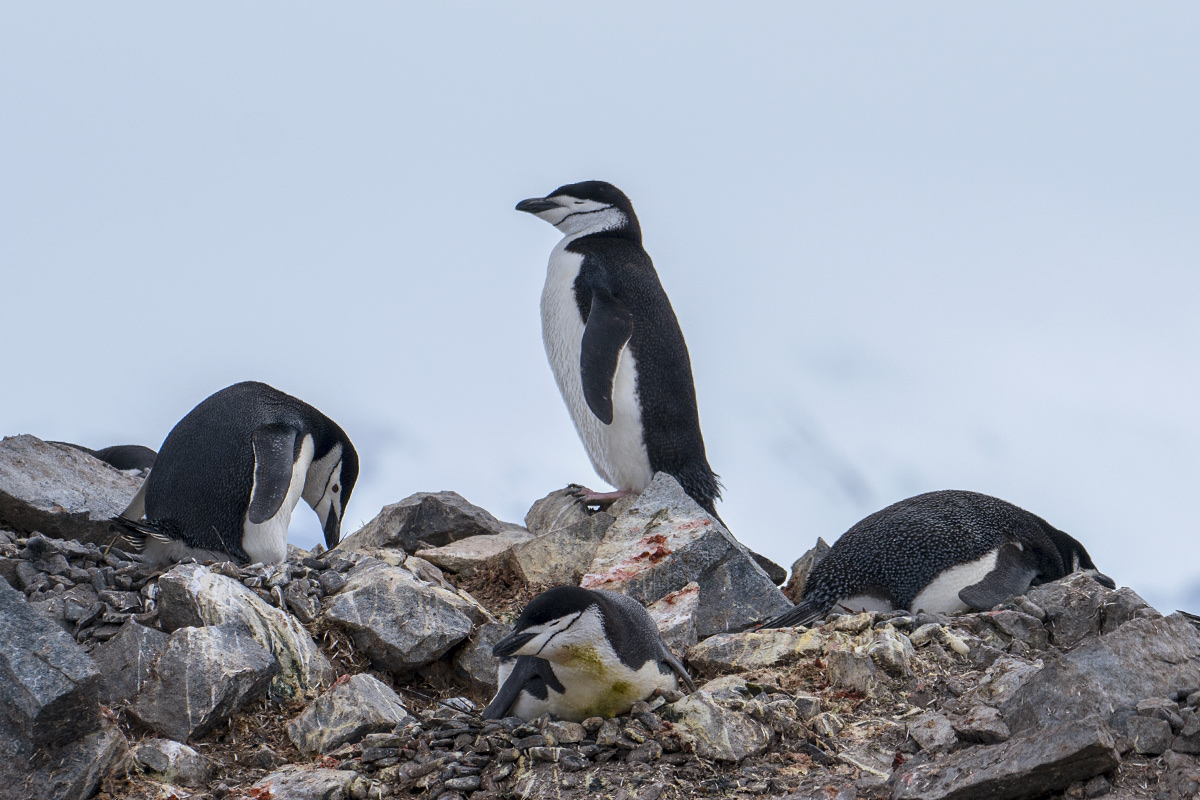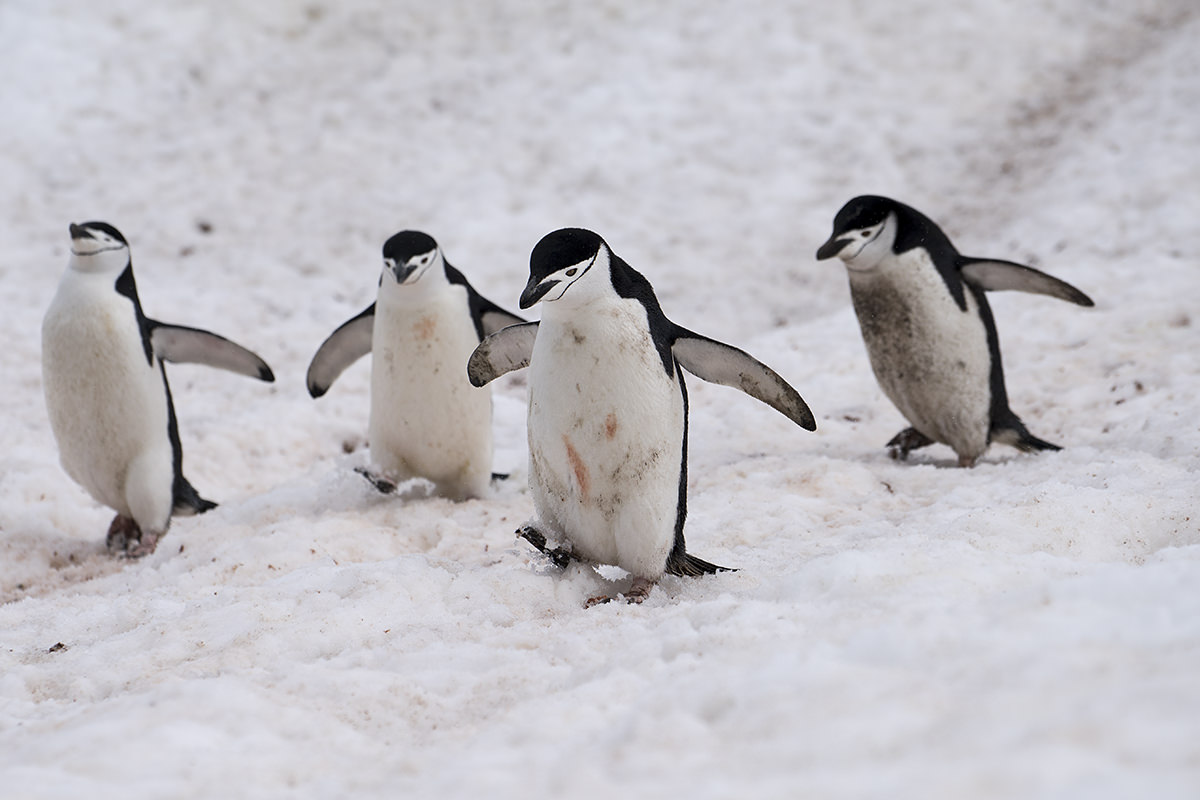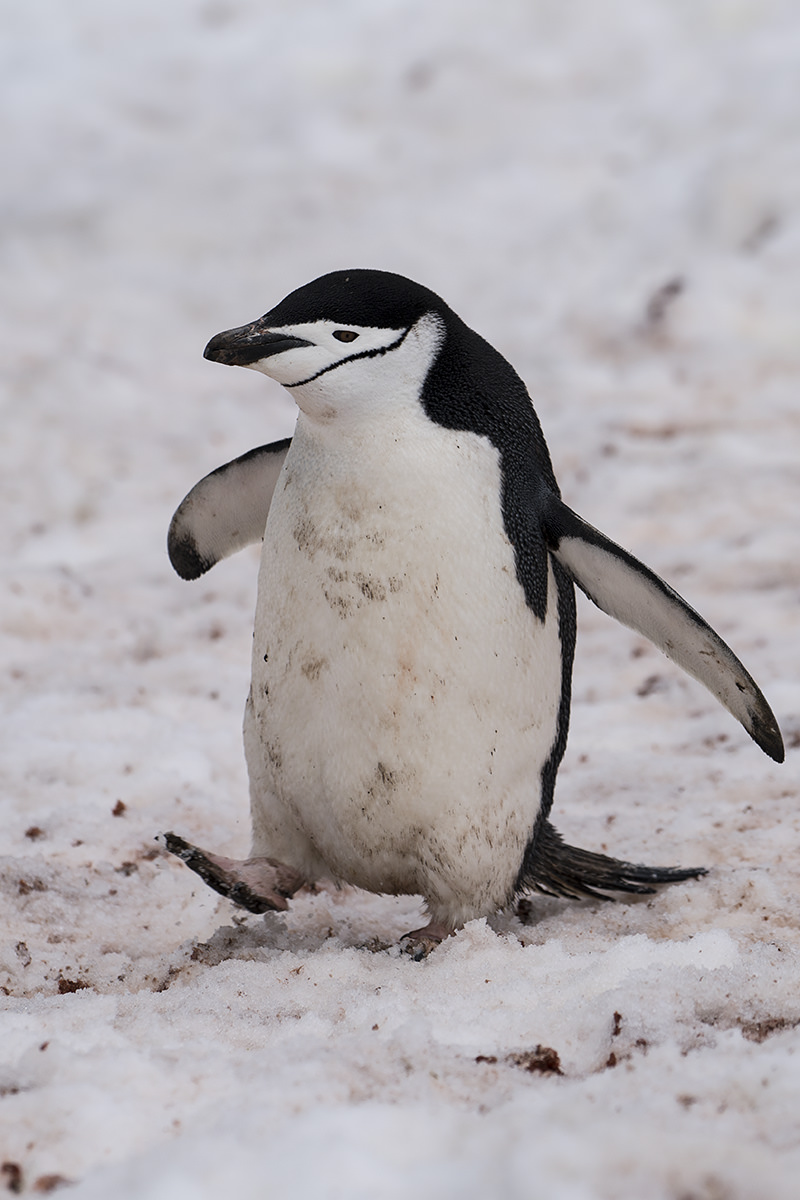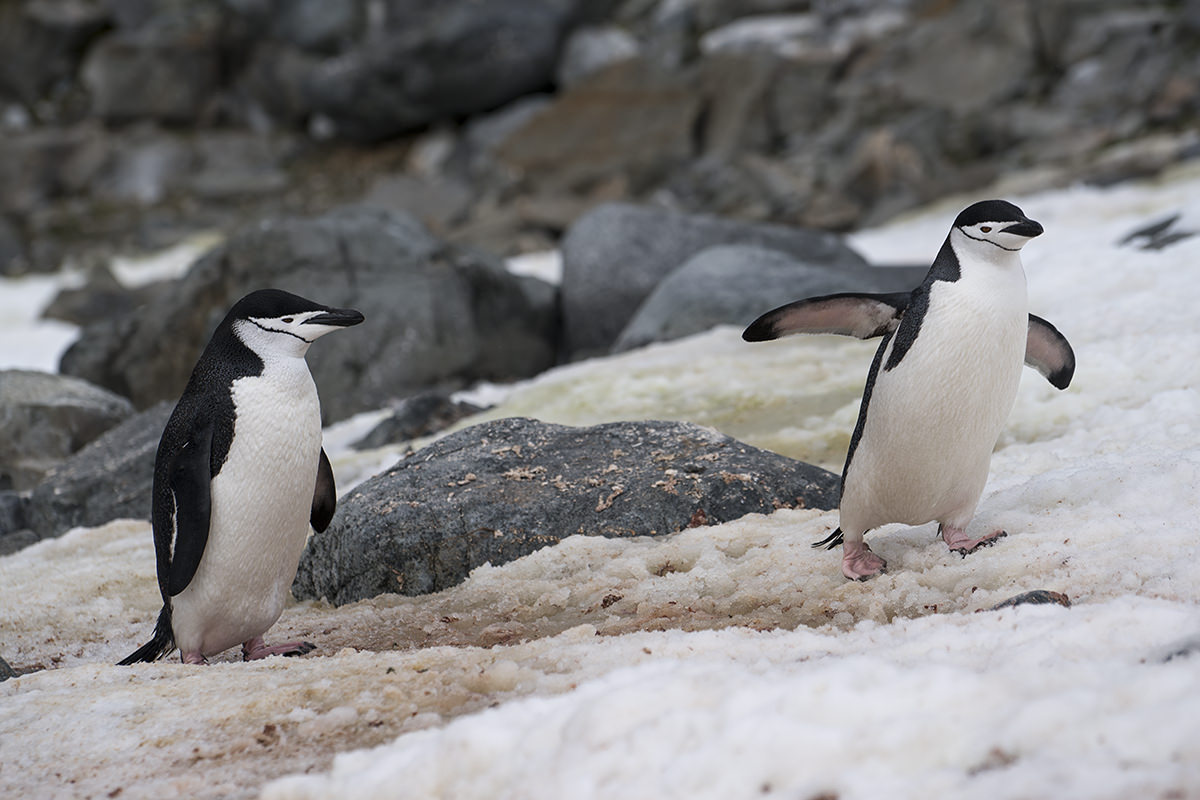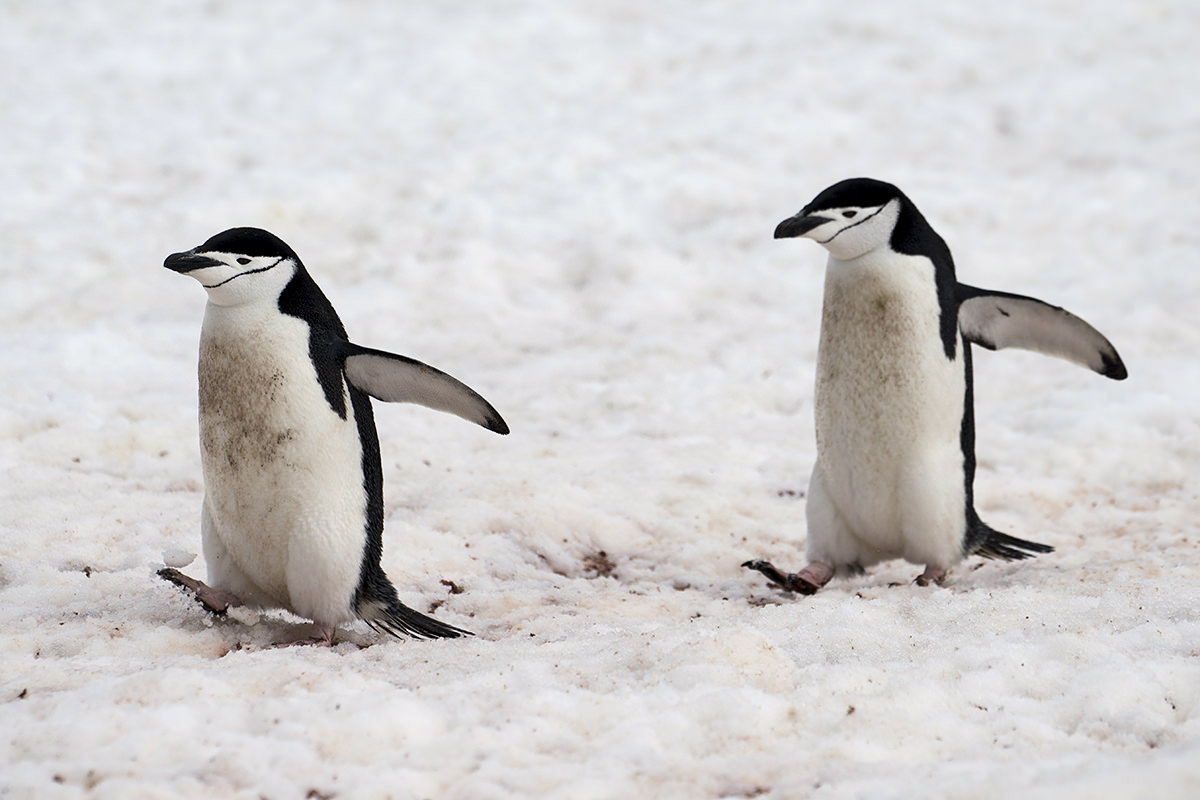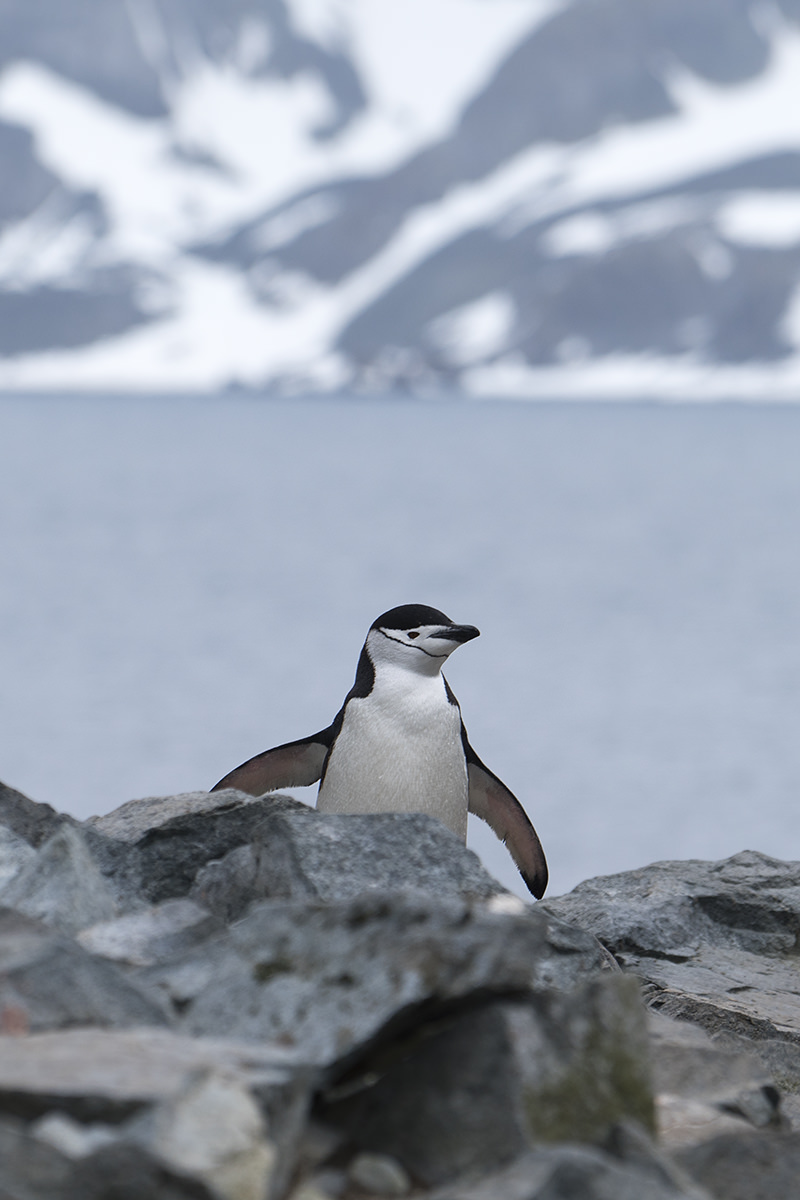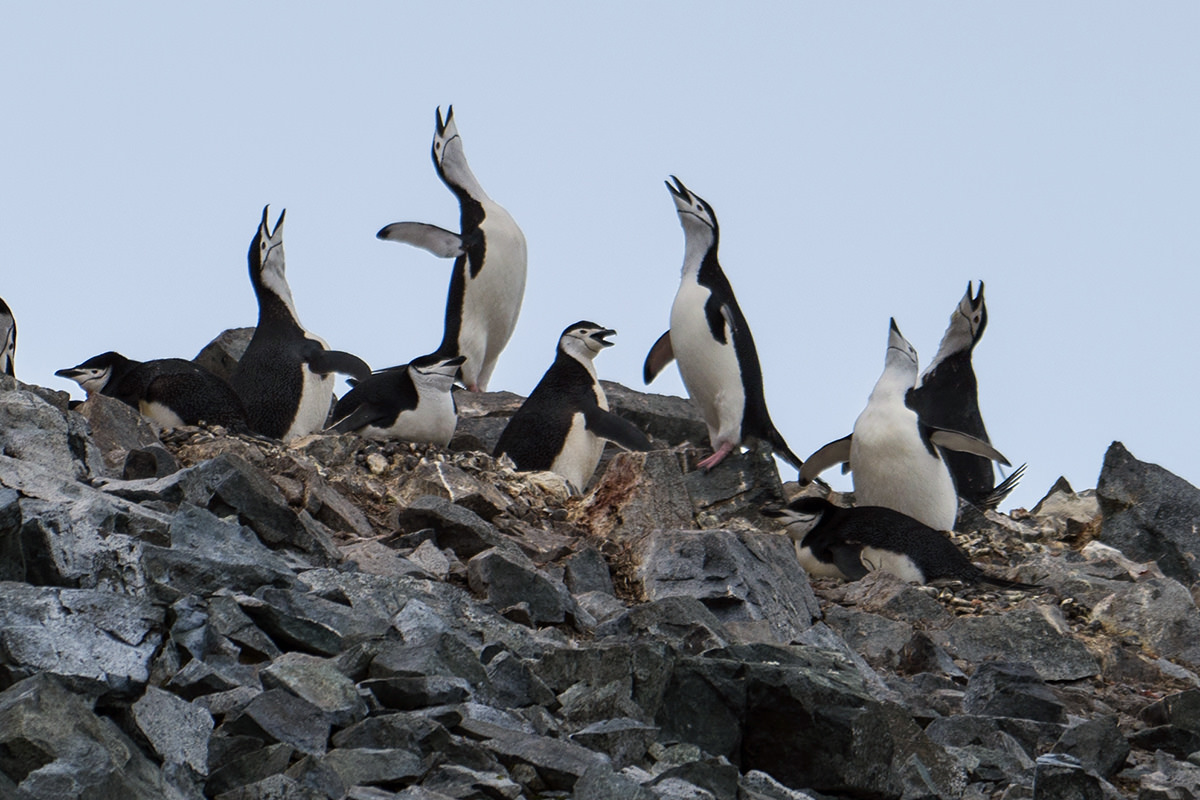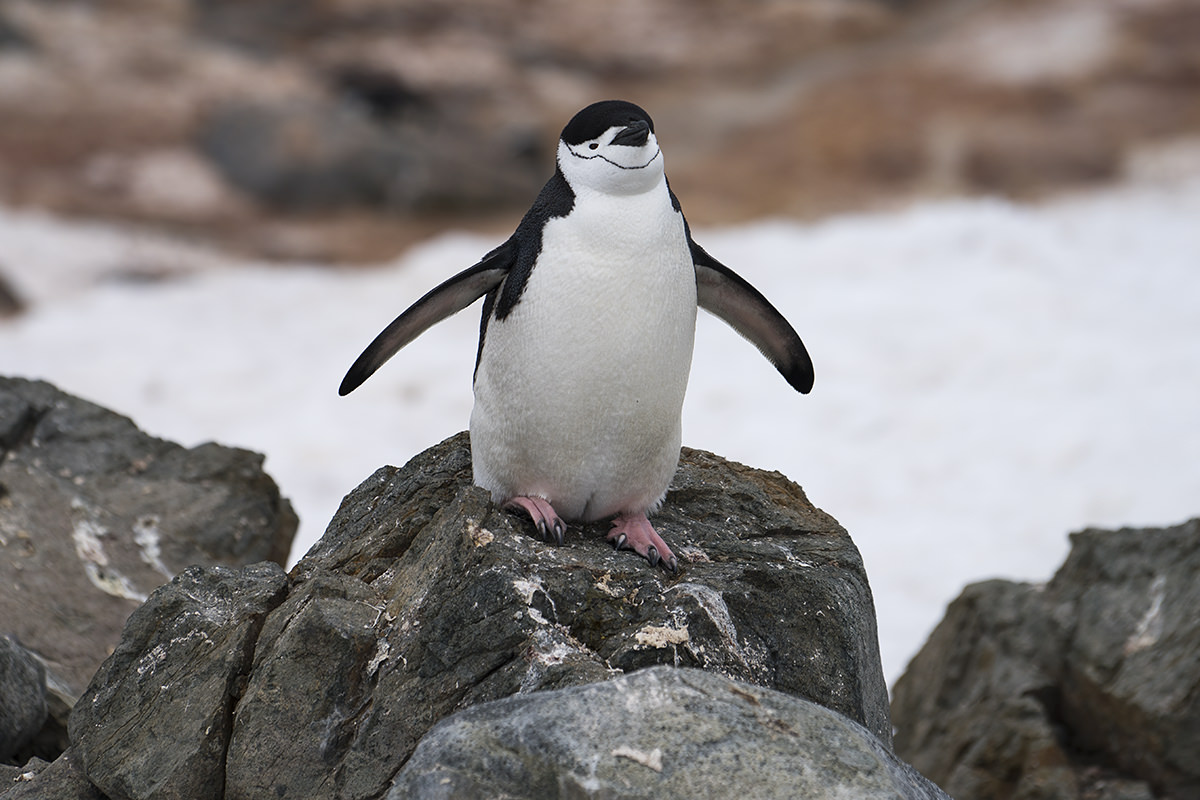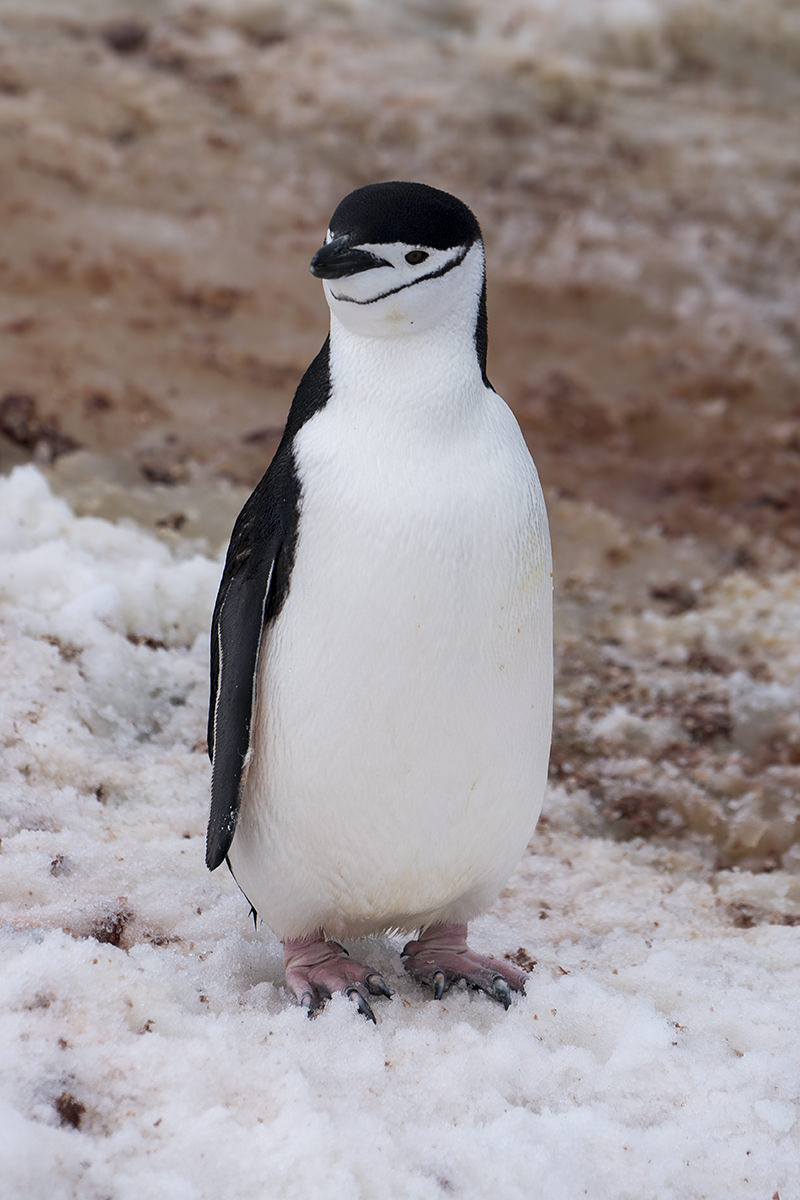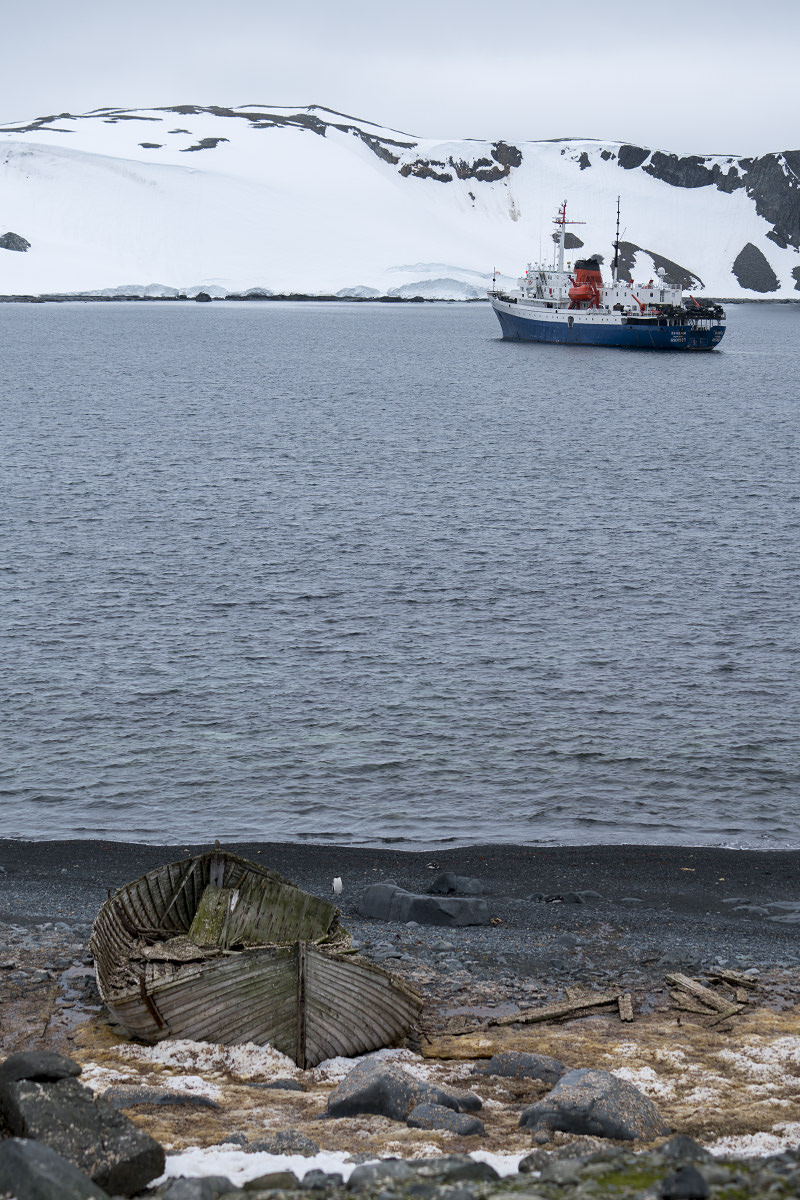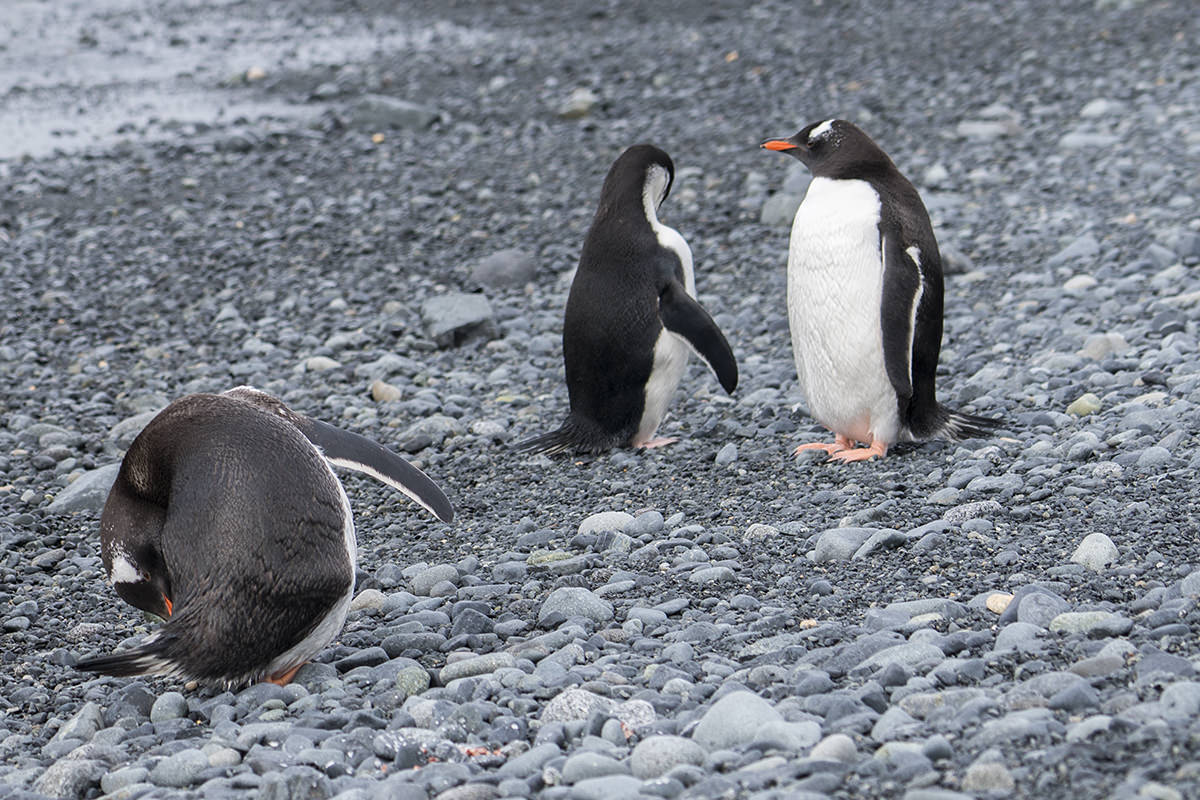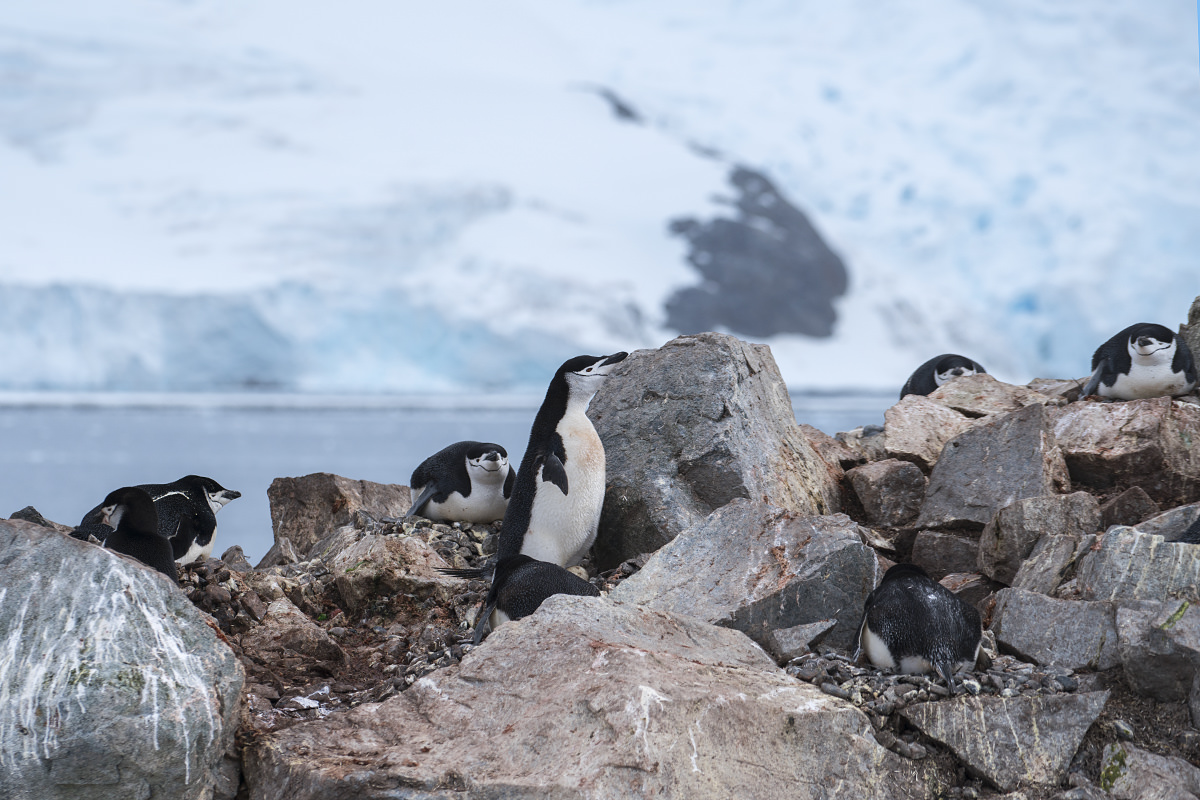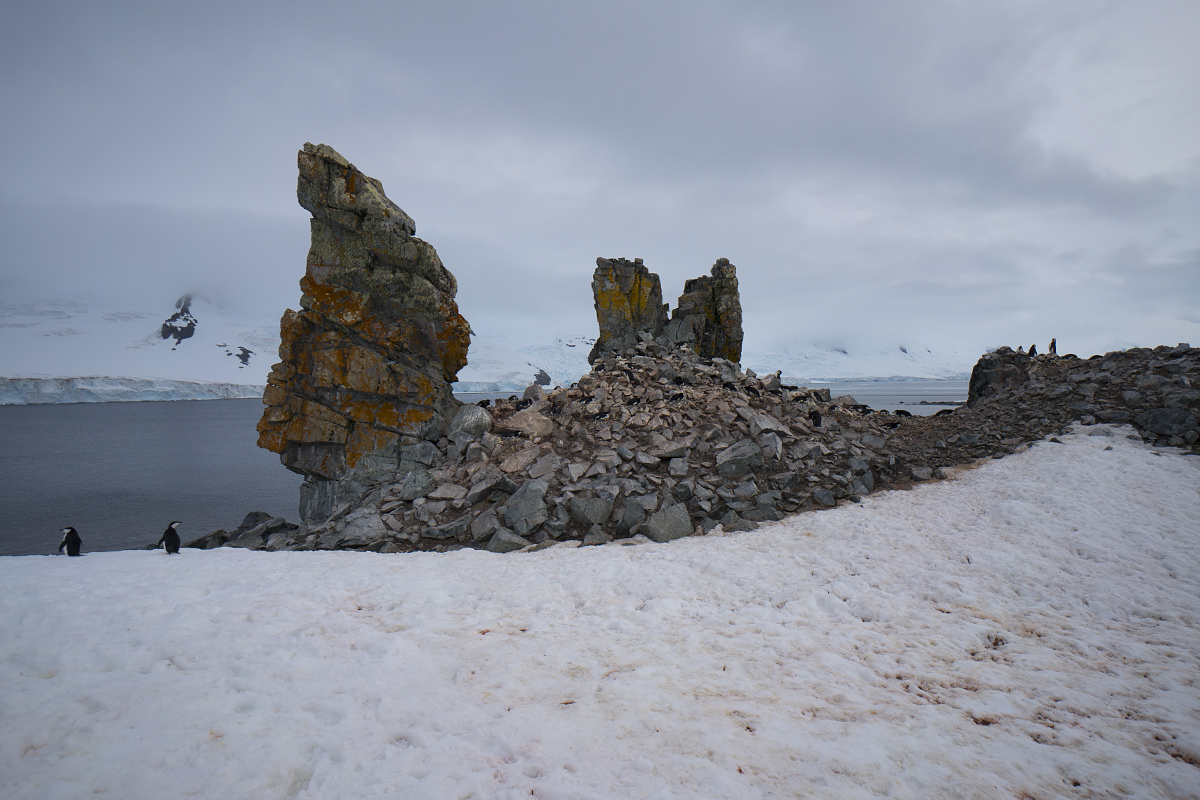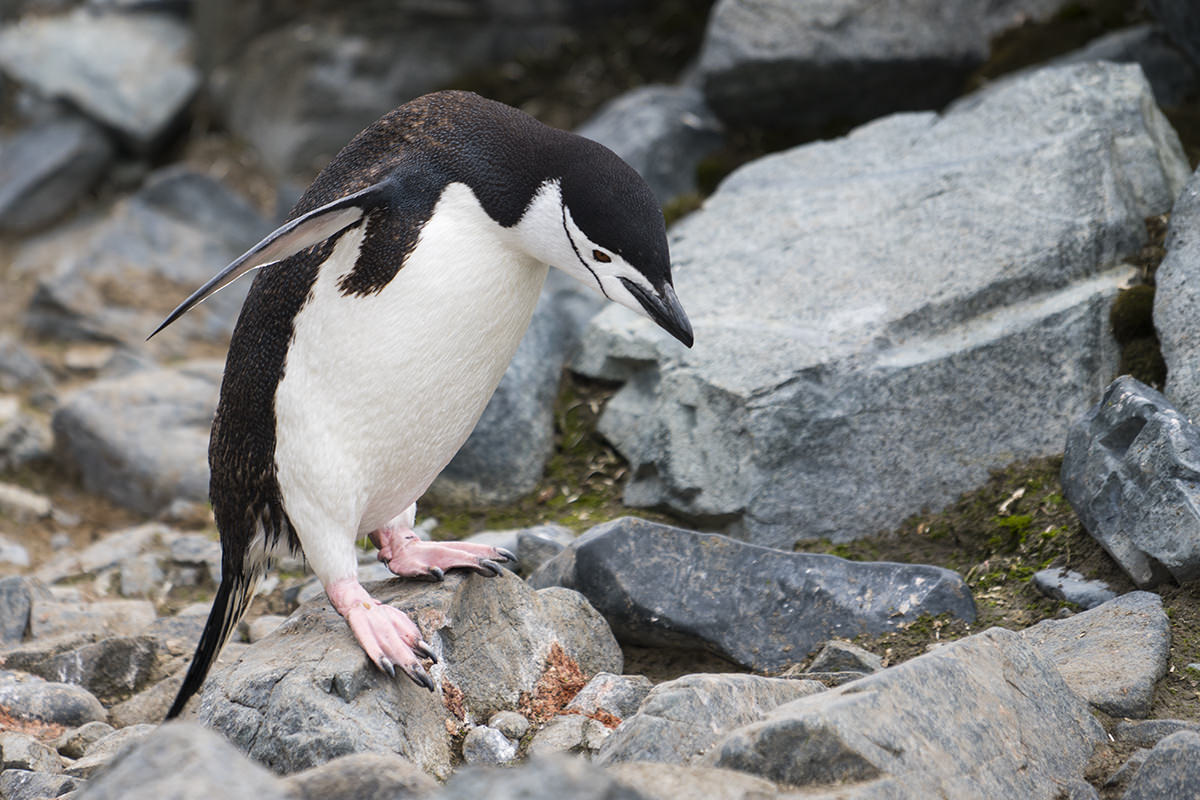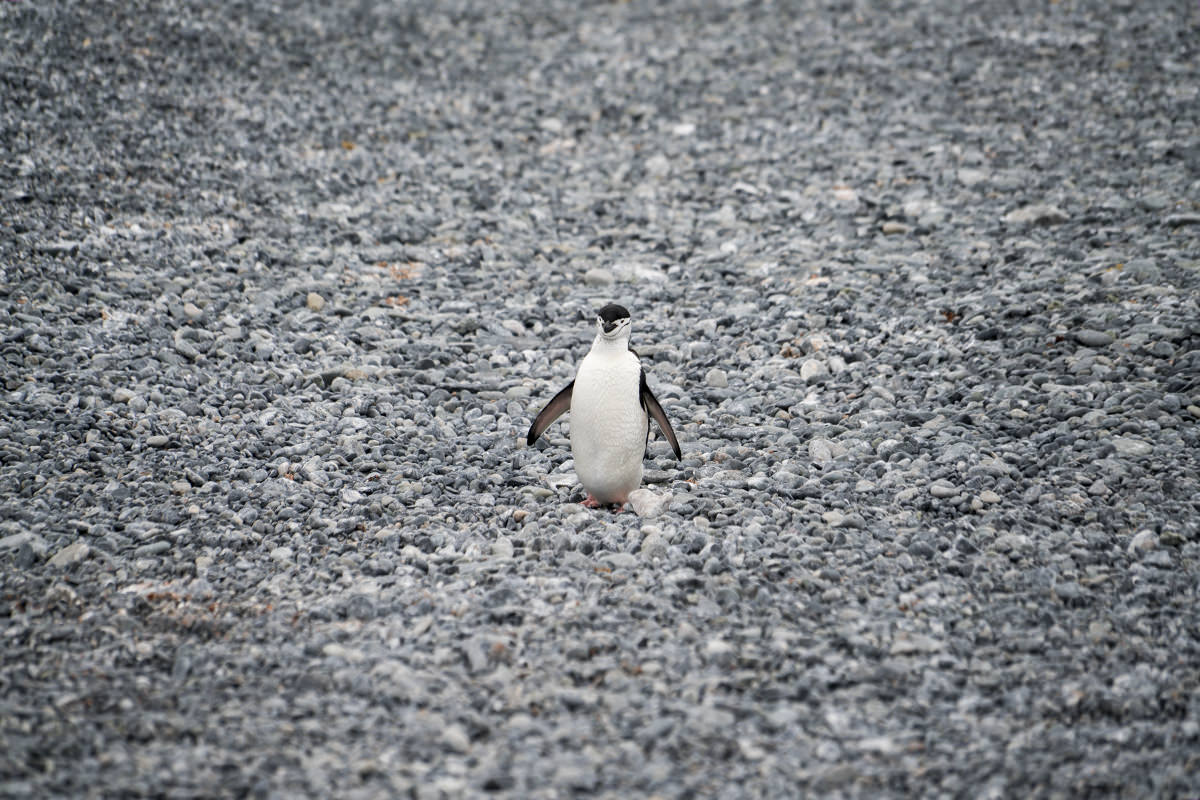 BONUS SEALS ON THE BEACH!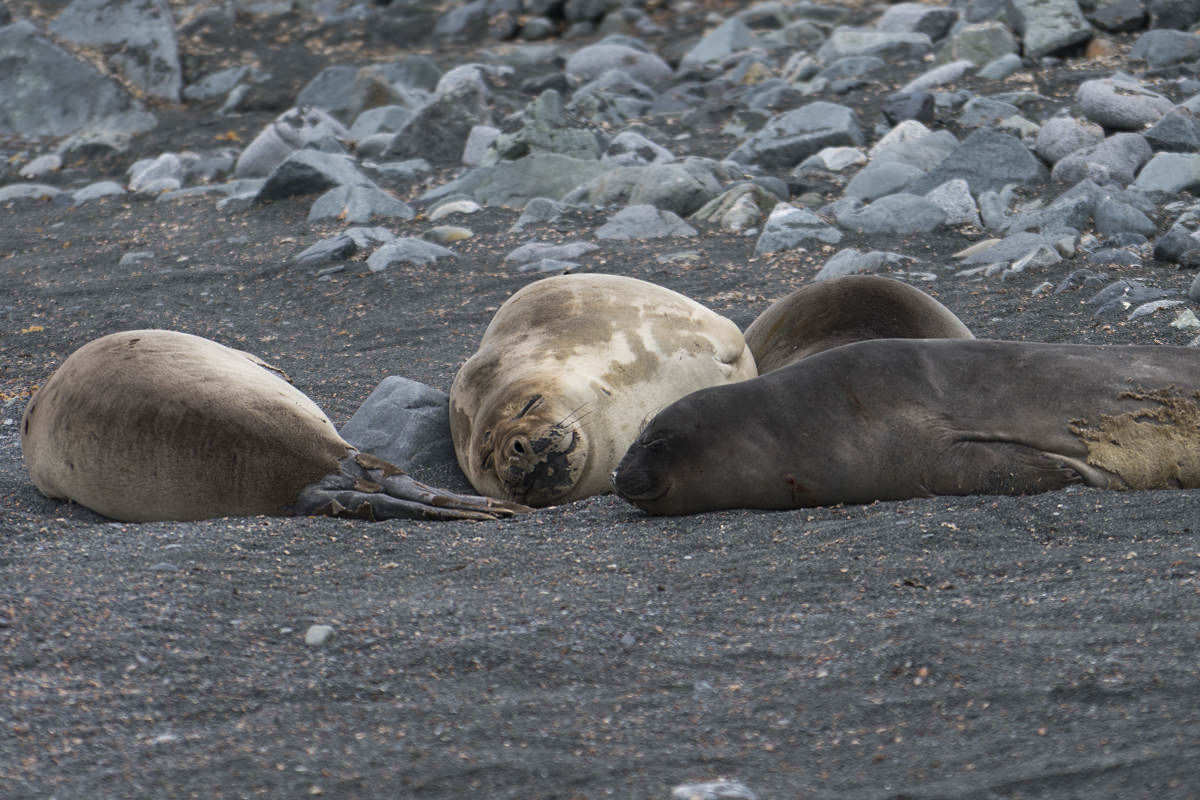 Our progress today...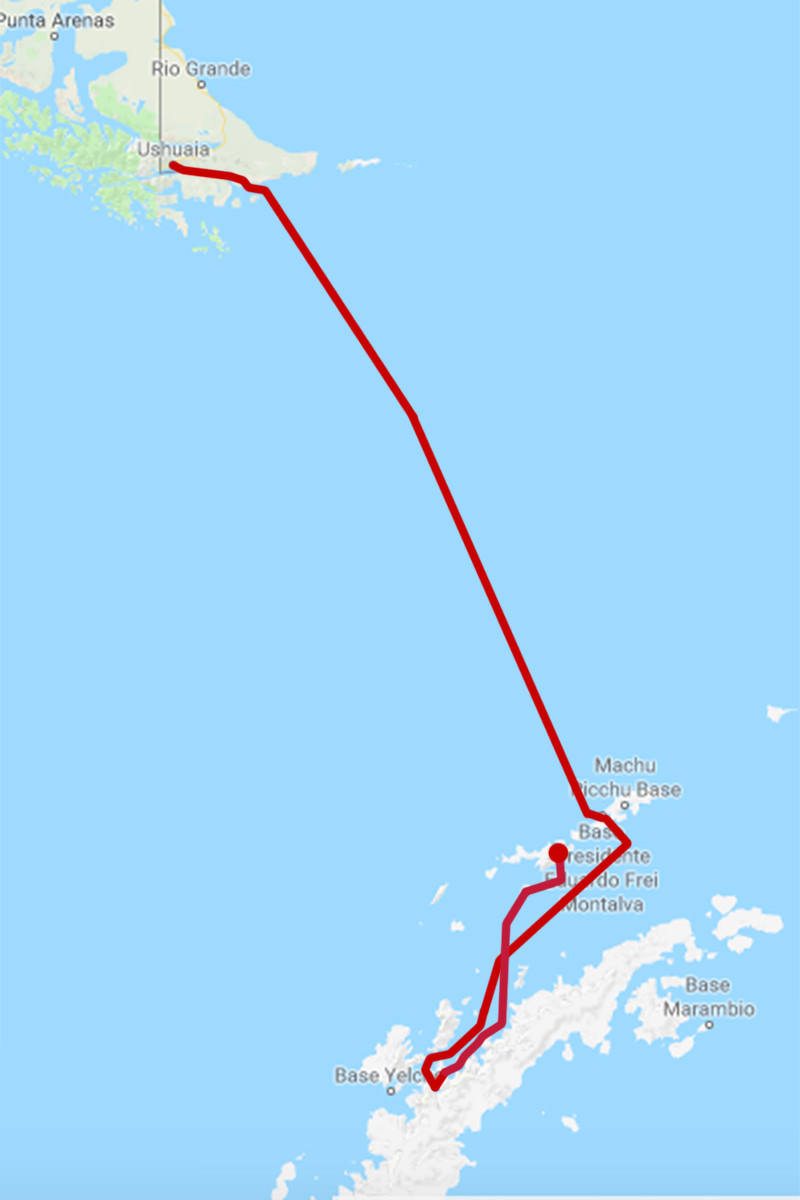 ©2017 Google Maps
And... the end. A treacherous trek across The Drake followed by three flights over three days, and my vacation is over.
Something tells me I'm going to need a vacation from my vacation.
Posted on December 10th, 2017
Last night we were provided a lecture about whaling in preparation for today's first excursion to Deception Island and "Whaler's Bay." It's home to an abandoned "whale processing center" where tens of thousands of whales were butchered for their parts (and oil, of course). Not a subject or a location that appeals to me, but I tried to make the best of it. There was a spooky fog out, which made things slightly more interesting than it would have otherwise been to me.
"Deception Island" is actually the caldera of an extinct volcano. You enter the caldera by passing through a narrow channel of high winds which sailors have named "Neptune's Bellows."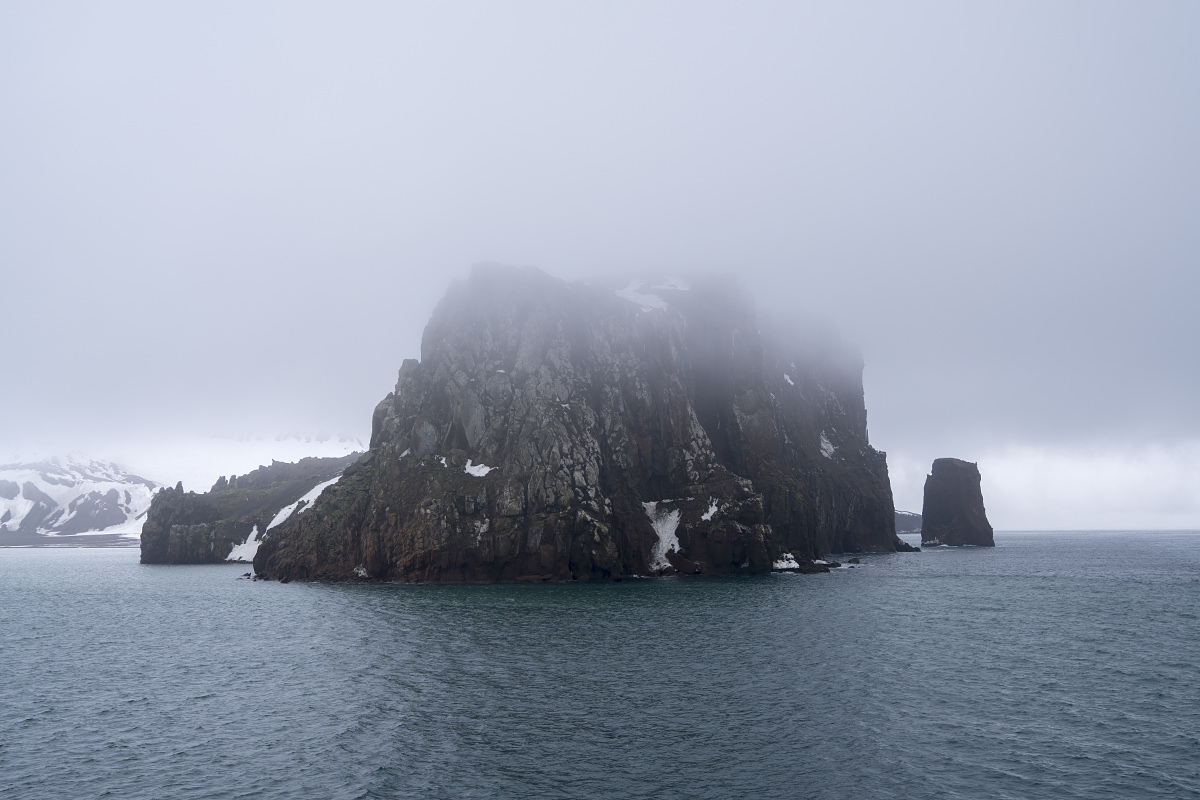 You can kinda see how insane it is to navigate inside the caldera by looking at this satellite image I grabbed from Bing Maps...

©2017 Bing Maps / Earthstar Geographics

But pass through we did, at which time we found ourselves approaching Whaler's Bay...
The ruins of this tragic site are still around...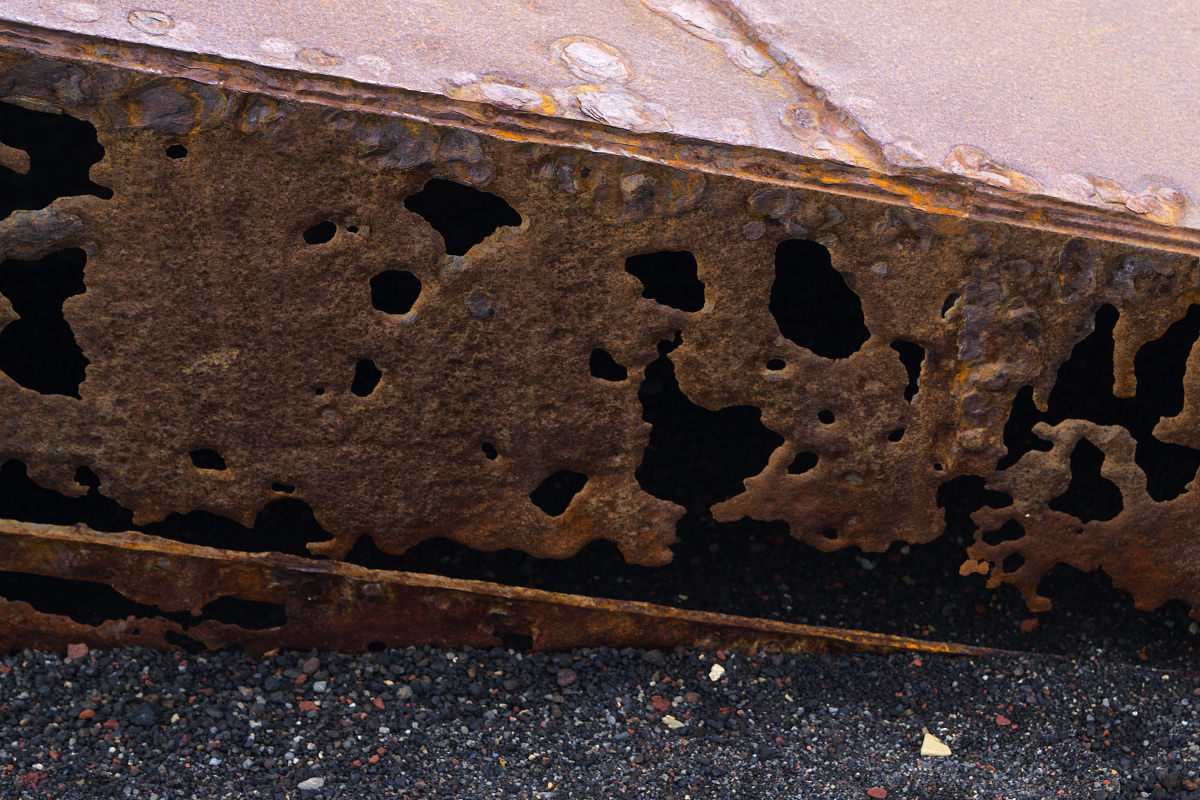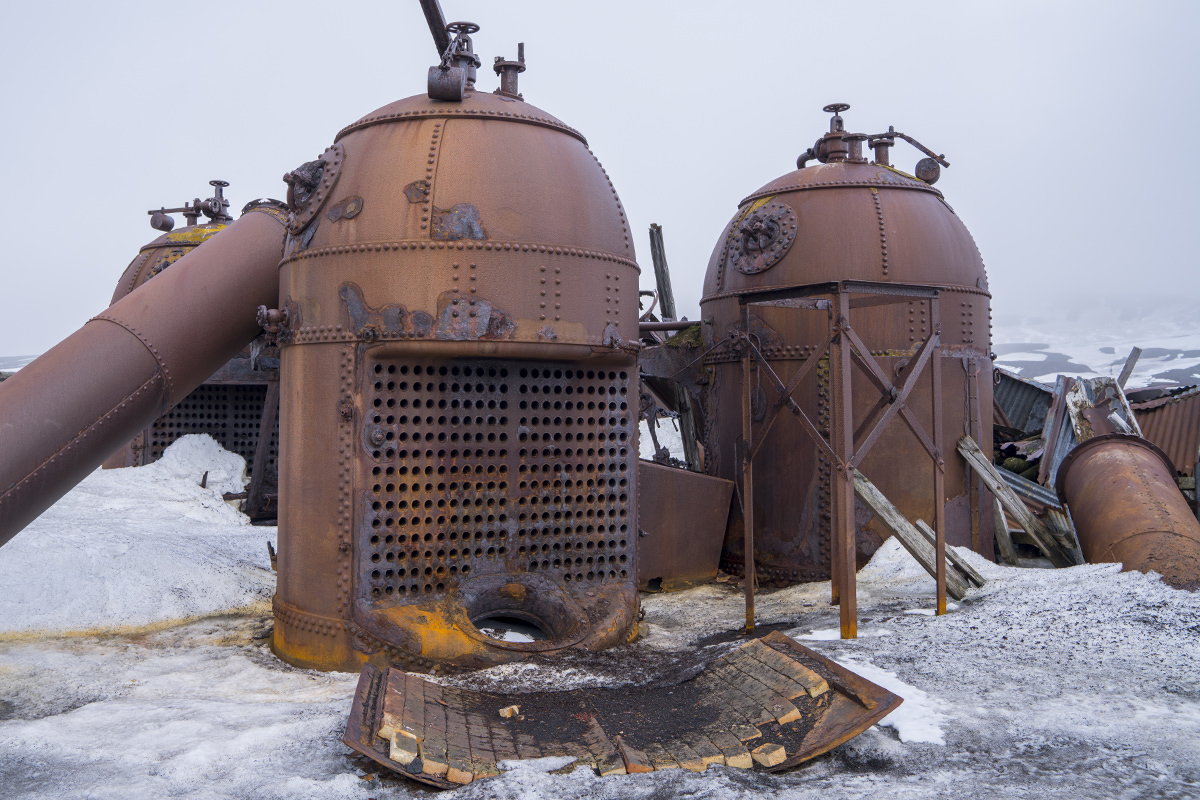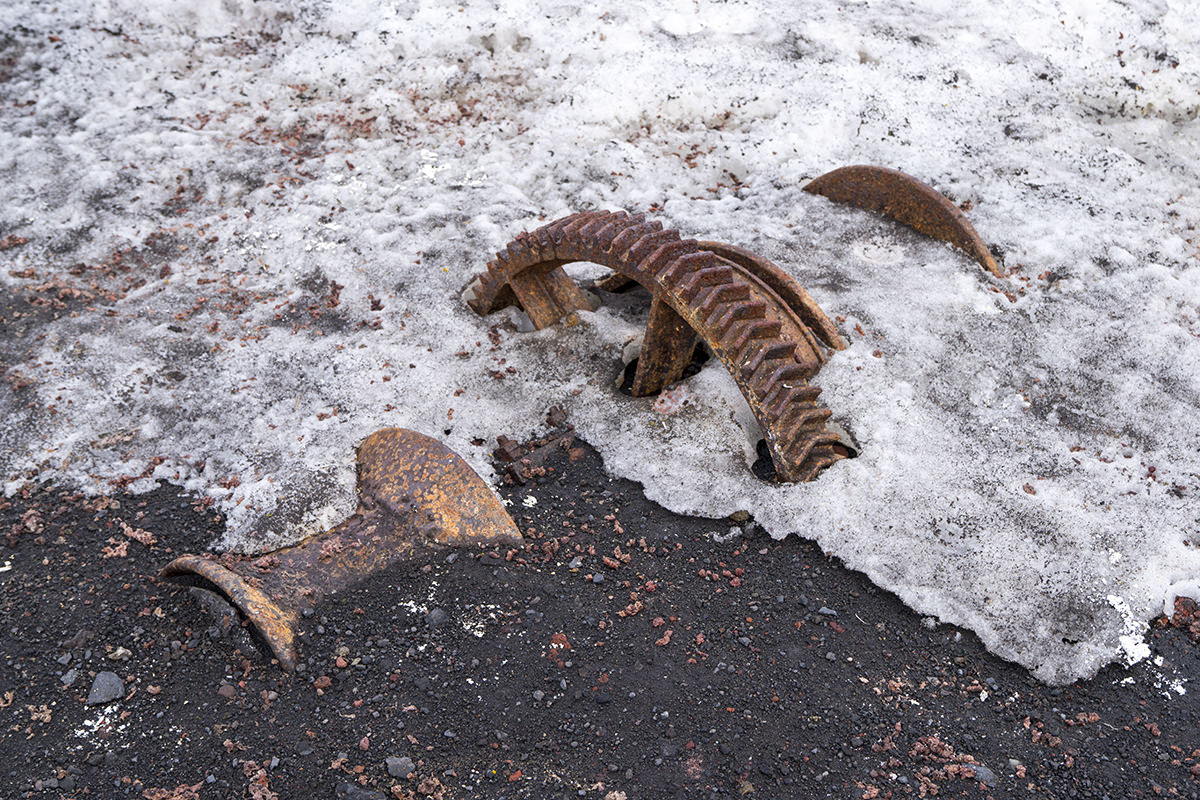 It wasn't just the past, death was everywhere in the present too...

Far more interesting to me than the remnants of death was some penguins on the shore...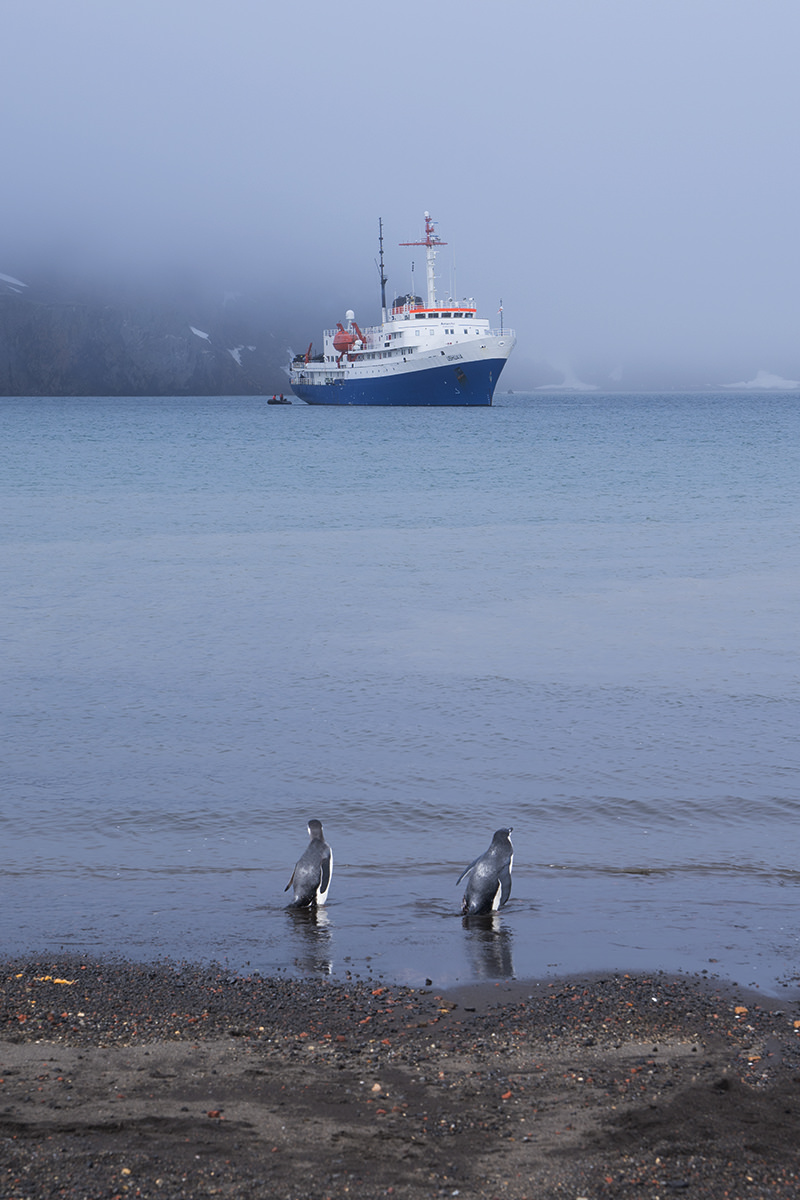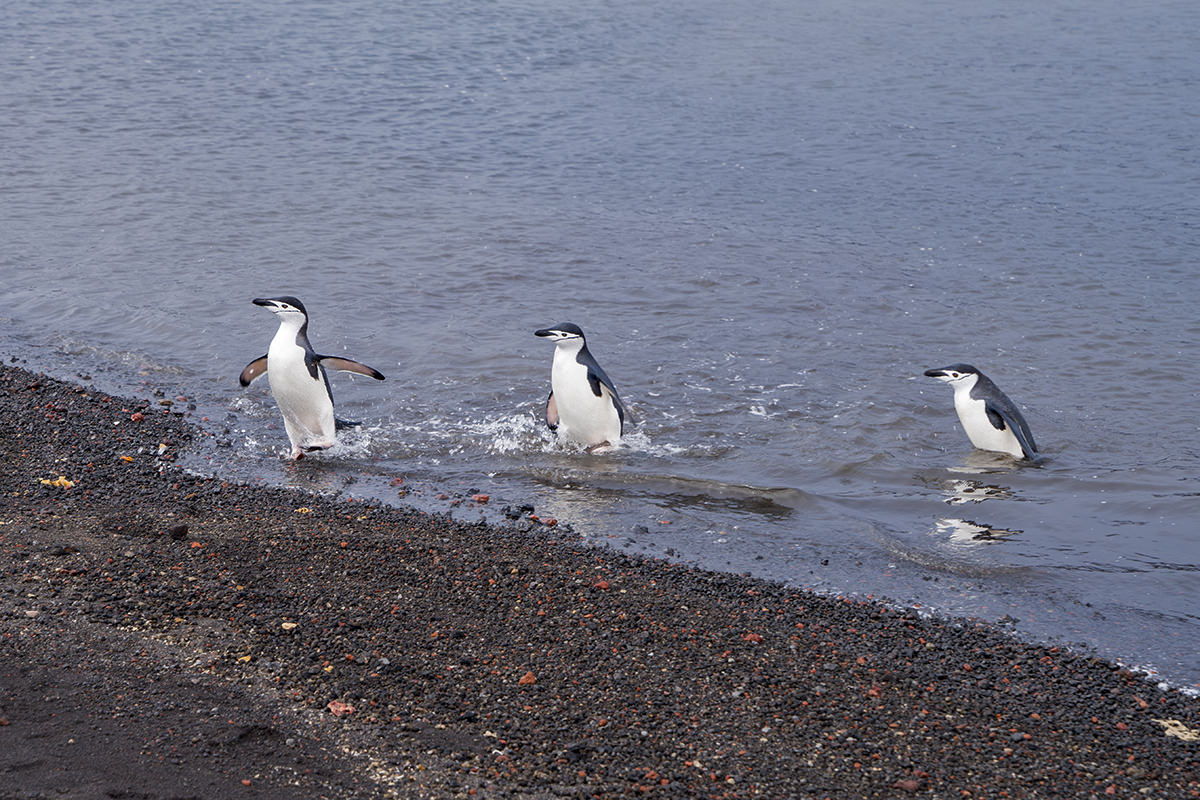 There was also a bird that was looking most perturbed...

And... our progress so far today...

©2017 Google Maps
One more stop today then a couple wake-ups across The Drake Passage until vacation is over.
Posted on December 10th, 2017

Up until today, we've seen whales a couple times... but, for me, it's always been at a distance. They've always been off in the distance, and the best shot's I'd get would be of a tail... or maybe some spray... but nothing terribly impressive.
Then today as we were (ironically) headed towards "Whaler's Bay," a pair of whales came right up to the ship to say hello...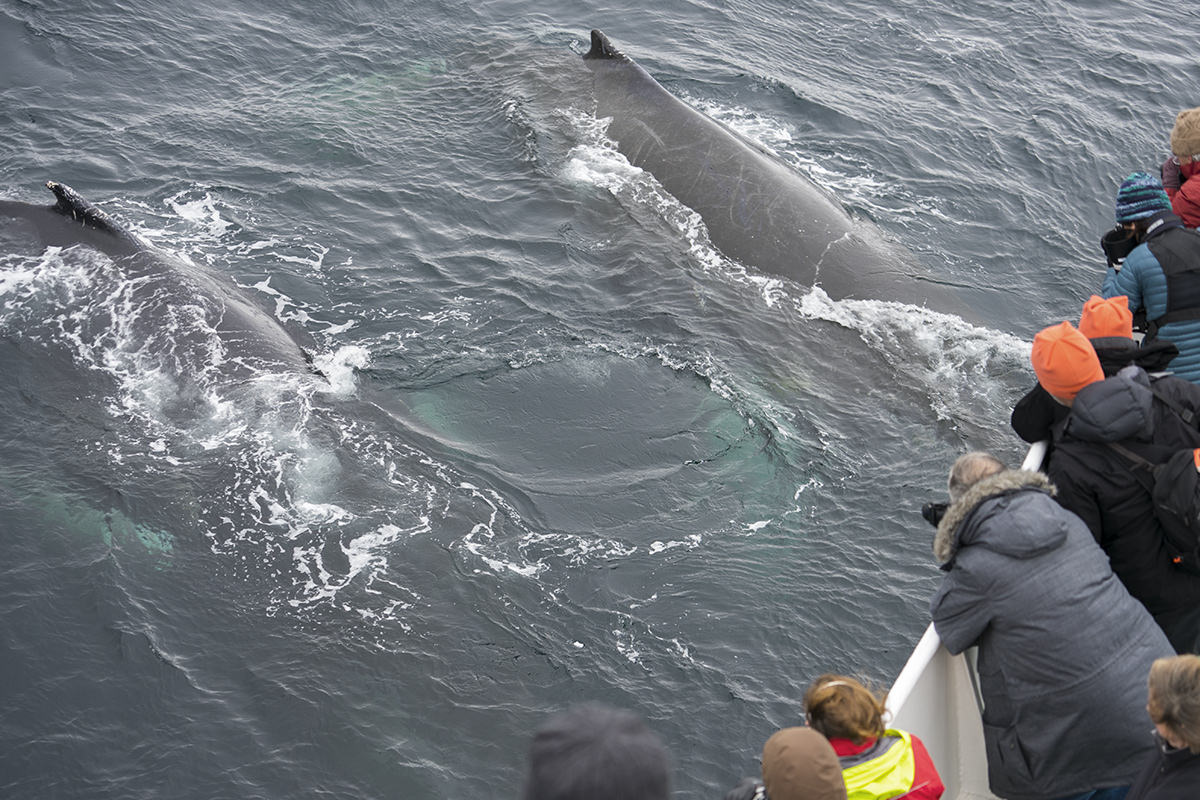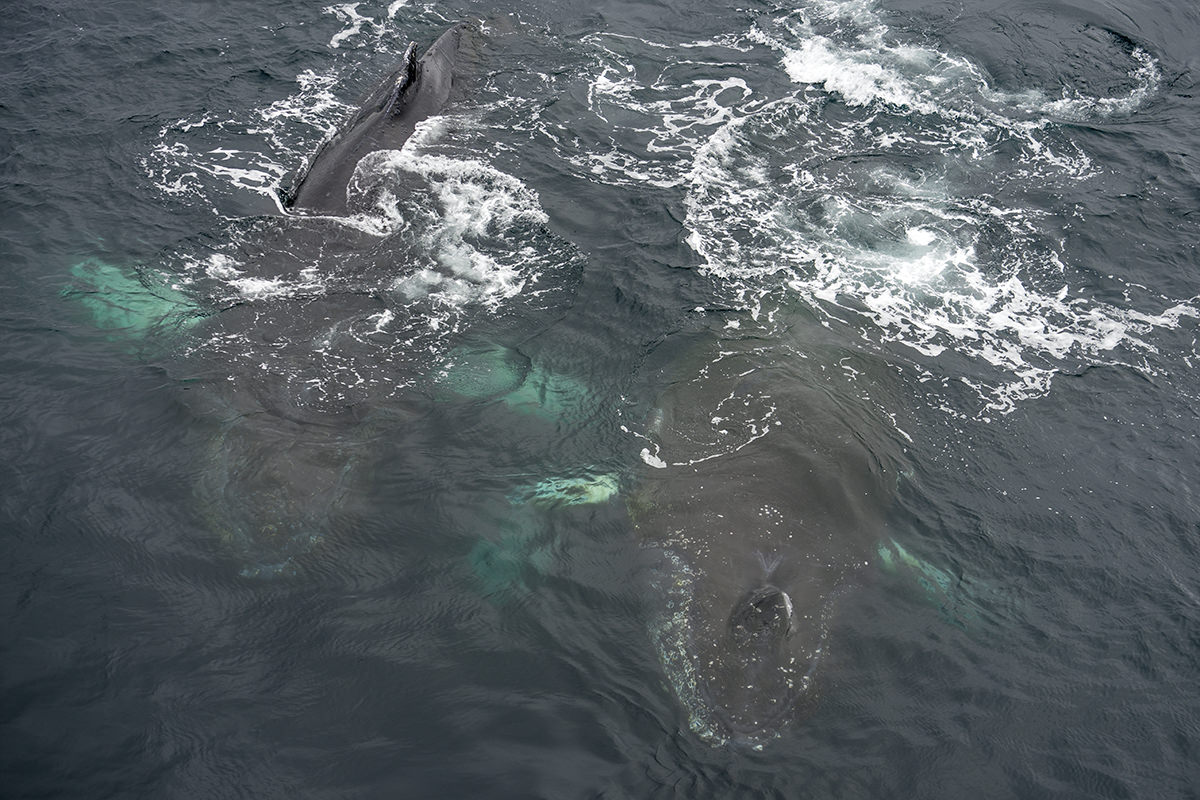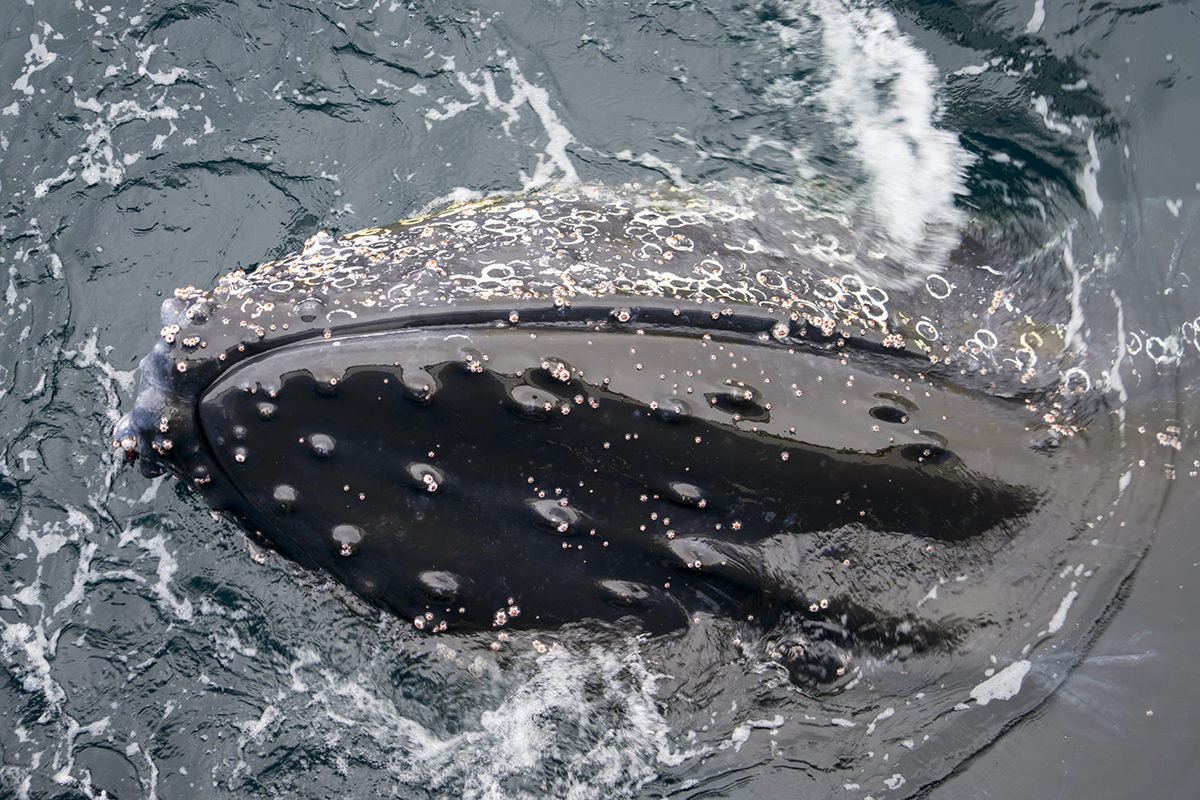 Pretty amazing.
And they were there playing around the ship for a long, long time. Over an hour. After I took the above photos, I went back to my cabin, took a shower, and uploaded my photos. After all that I saw they were still there, so I grabbed my iPhone to shoot some video. It goes on for eight minutes, so I trimmed it so as not to bore you to death...
An unexpected bonus for this trip, to be sure. We didn't even have to leave the ship!
Posted on December 9th, 2017
The gods of Antarctica giveth... and the gods of Antarctica taketh away.
Yesterday's excursion to Neko Harbor was everything I could have hoped for when it comes to photographing Antarctica... a non-stop parade of beautiful blue-blue skies, water so calm it was like a mirror, and a gorgeous location to shoot at.
Today? Not so much.
Our first excursion to Orne Harbour this morning was canceled because of nonstop sleet and zero visibility. Our second excursion to Bancroft Bay went ahead as scheduled, but even my best photos couldn't hold a candle to my worst photos yesterday. Especially with the snow coming down. I tried to photograph some birds as we left the ship, but it was tough to focus through all the white stuff in the air...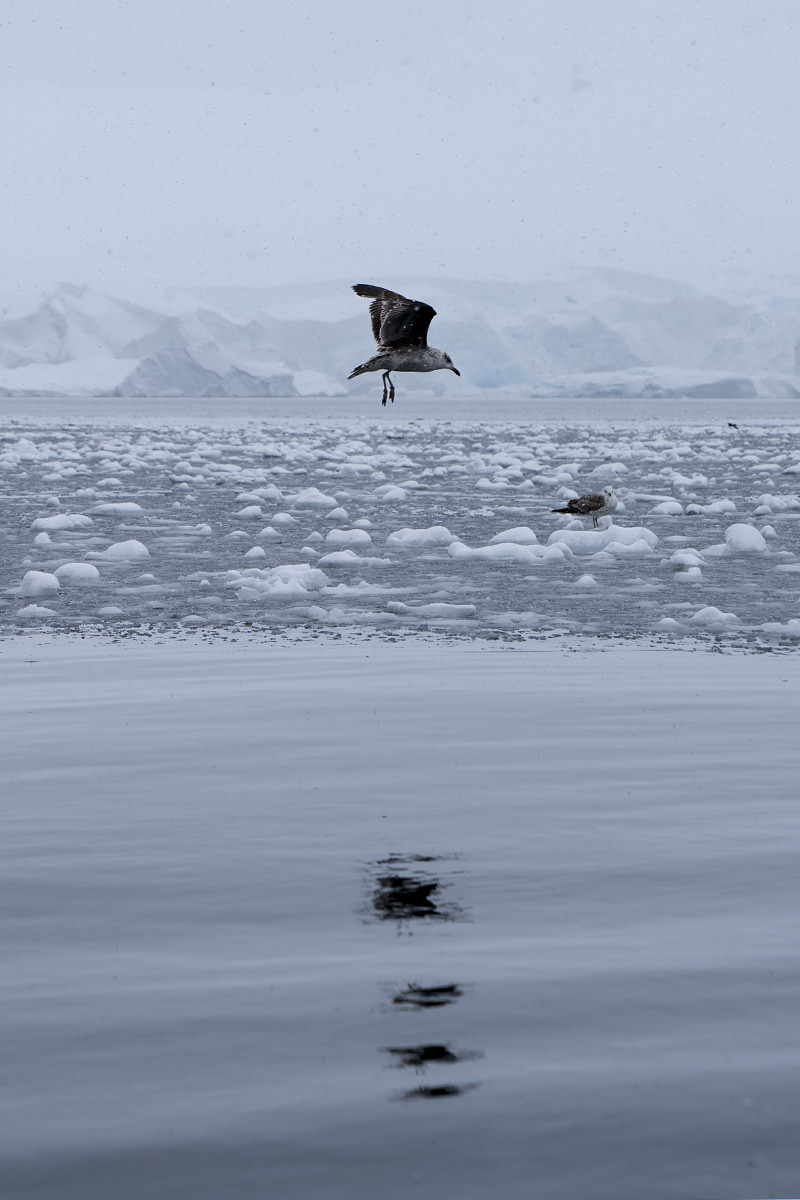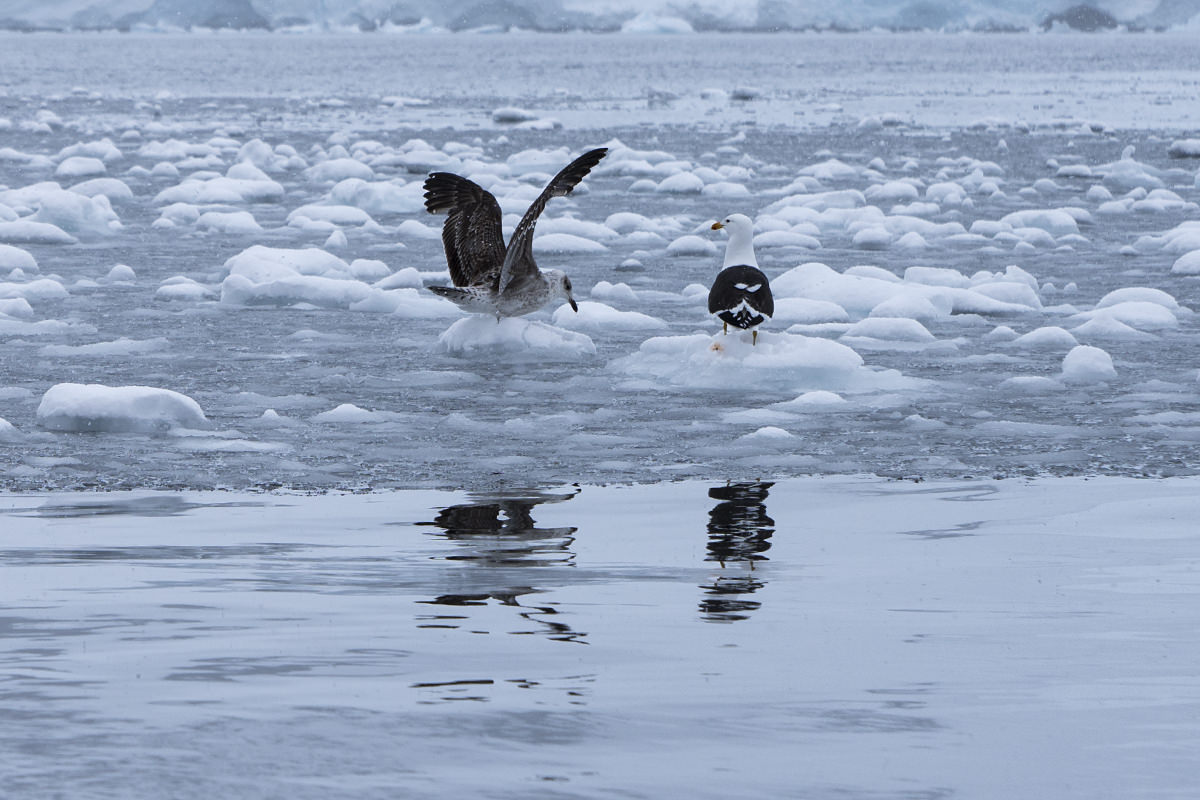 There was a bit of excitement because some whales were spotted while we were out. The krill they were eating must have been near the surface, because they didn't do much except show their tails...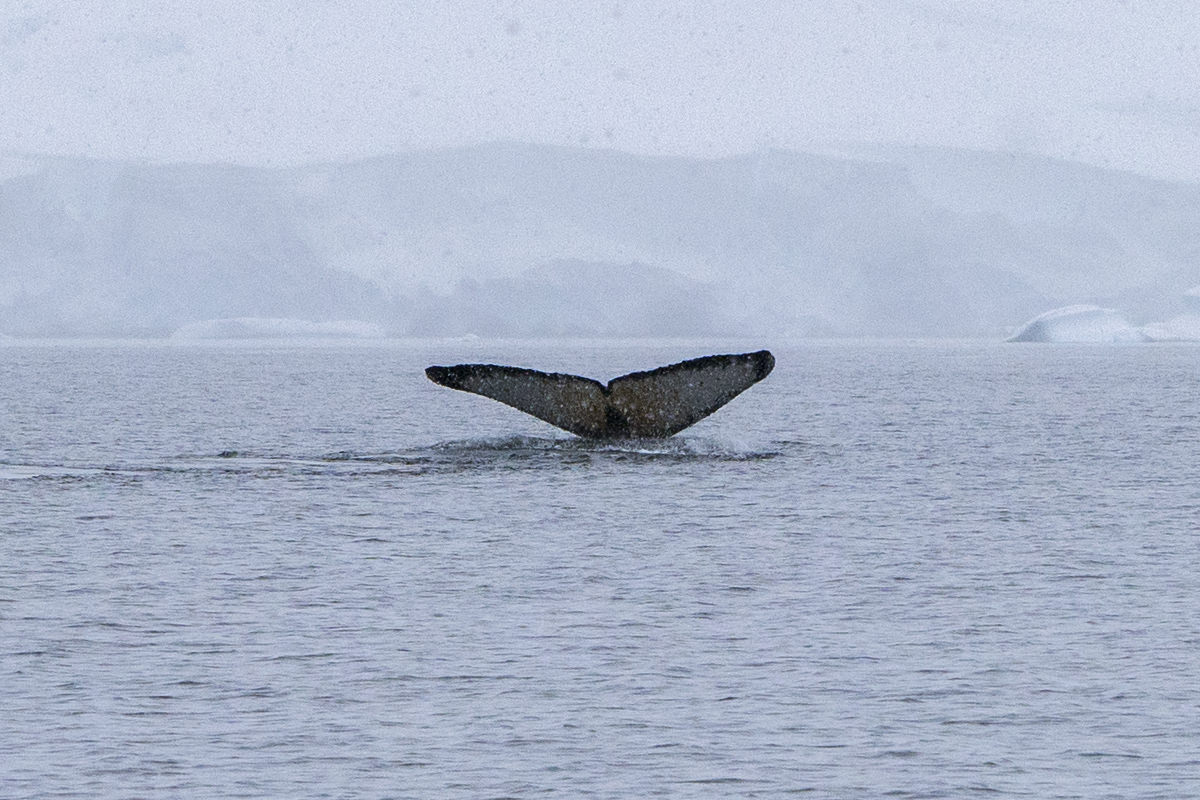 After taking a lot of photos of water where wales used to be, we continued further into the harbor to look at glaciers and icebergs...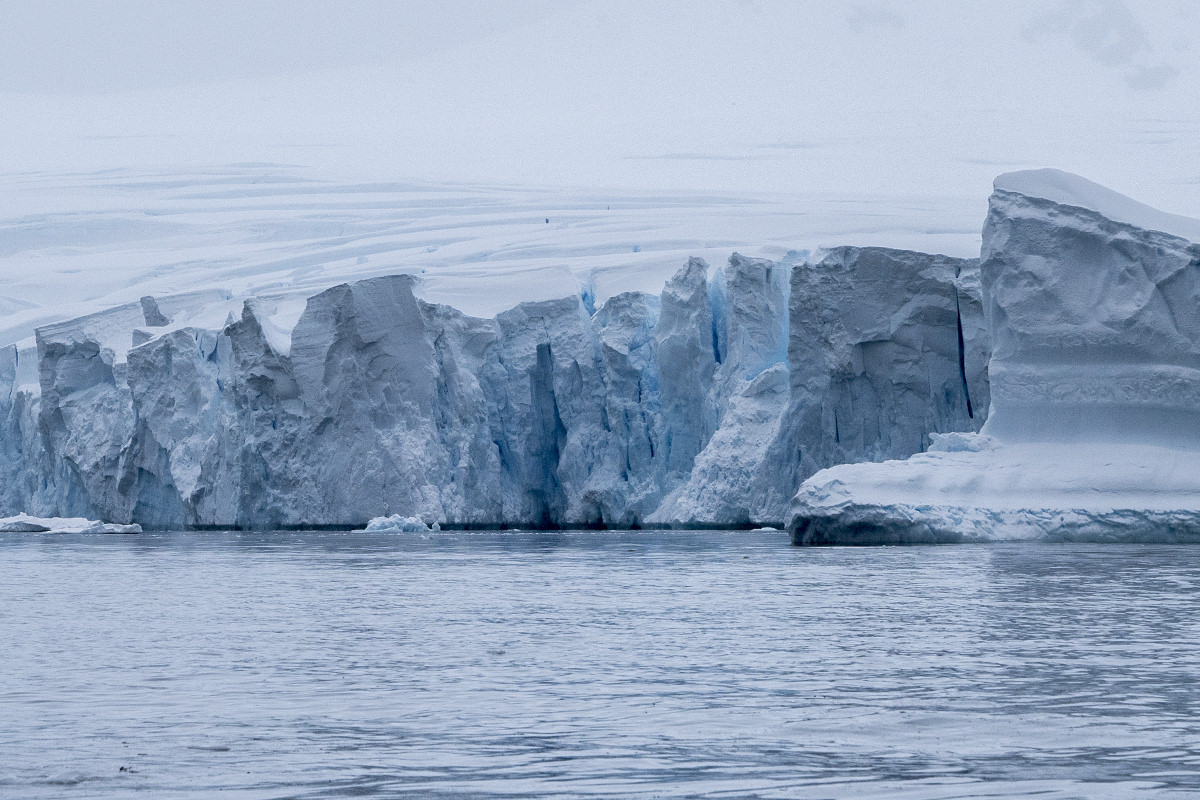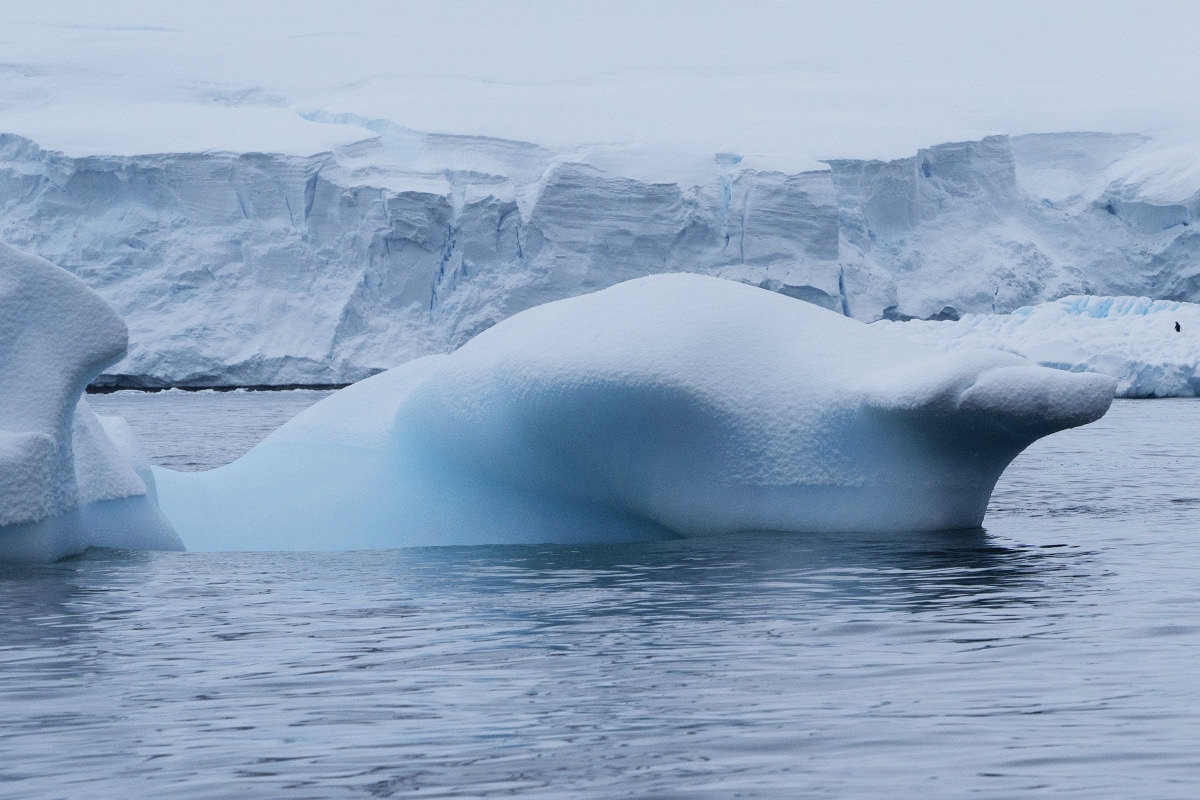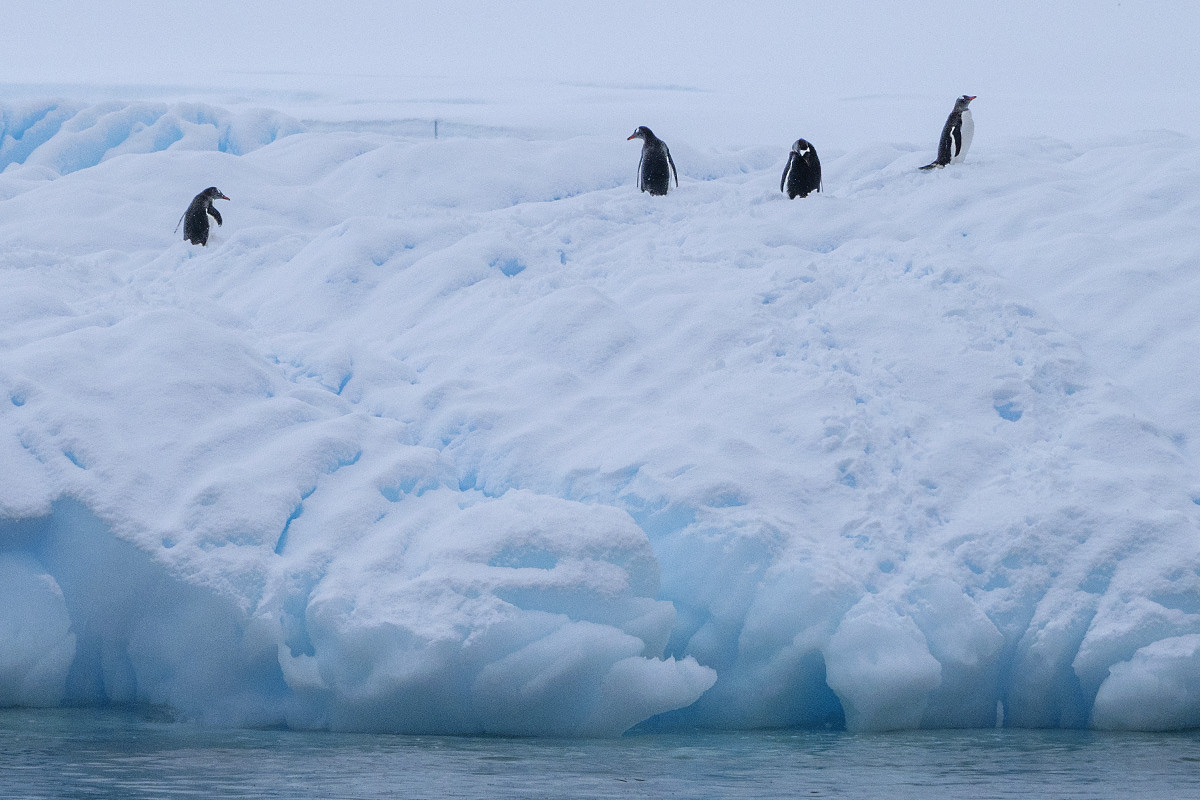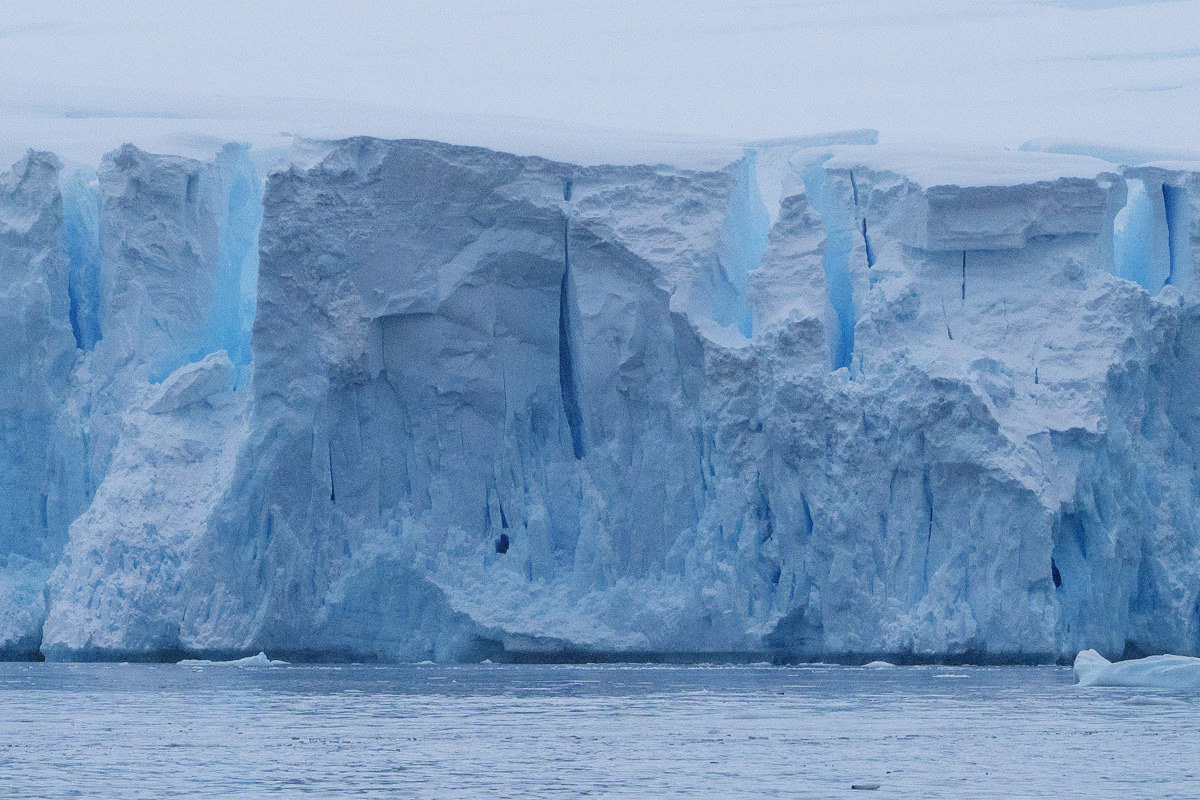 If there's one thing that Antarctica has, it's an abundance of icebergs.
And then... time to head back to the ship...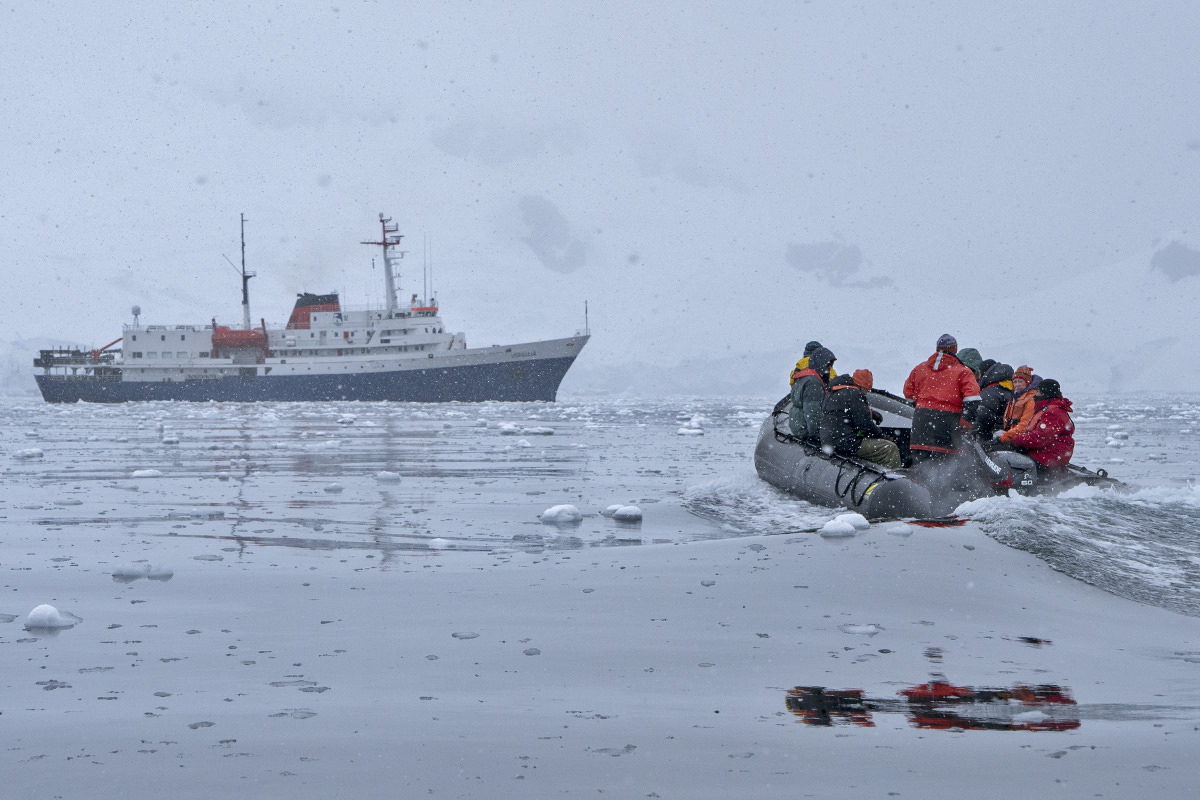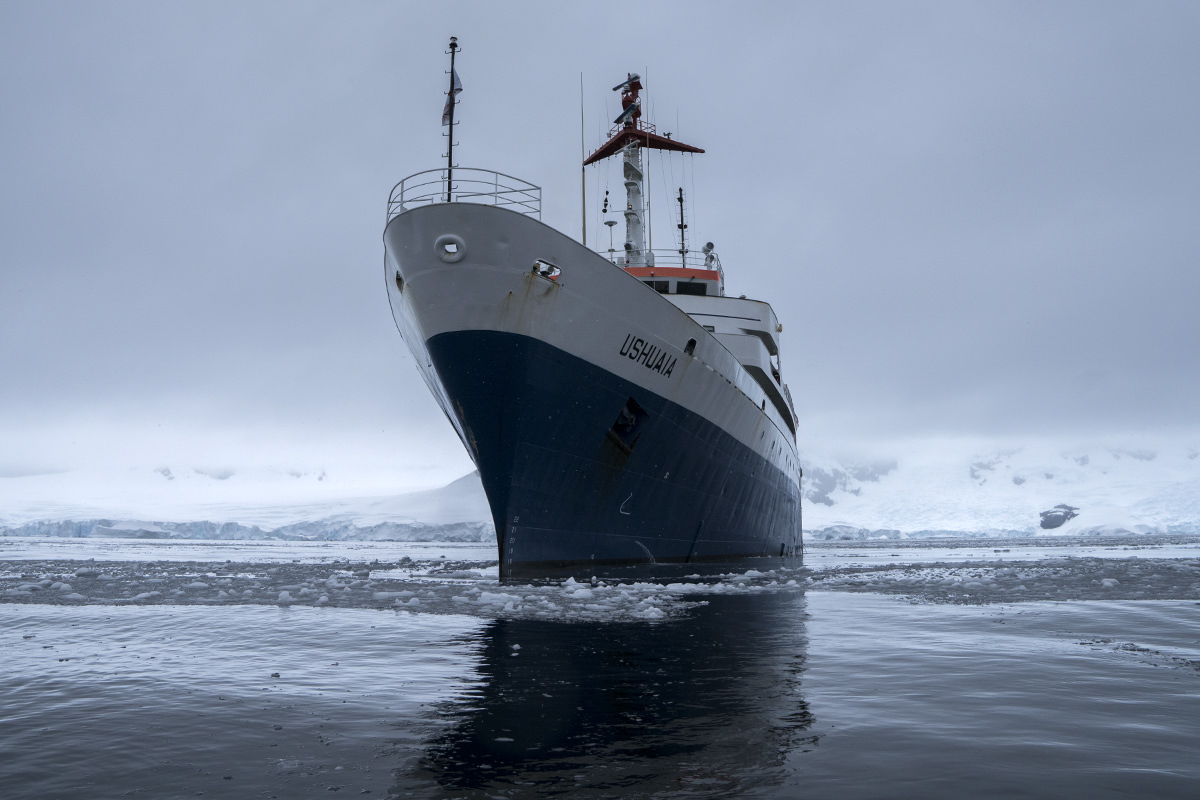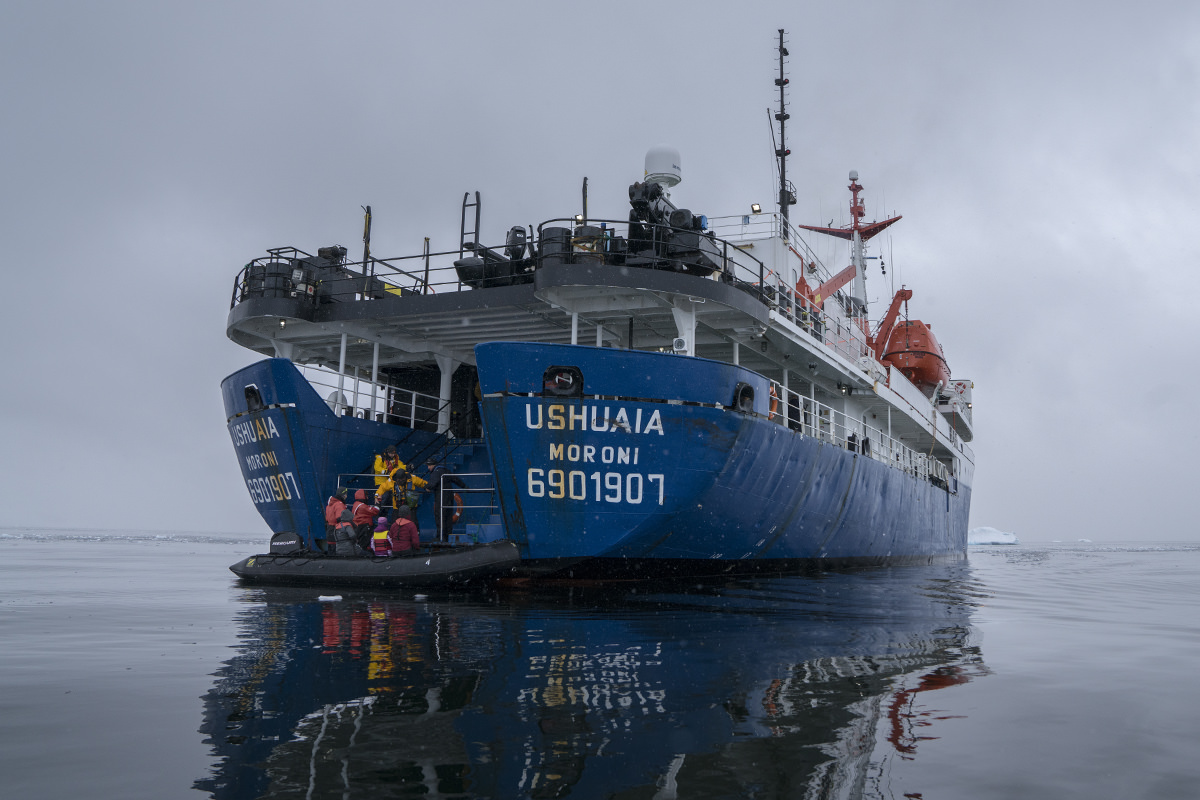 And... today's progress...

©2017 Google Maps
Tomorrow is our last day of exploring Antarctica before heading back across The Drake. Hoping for a great finale to the trip!