Posted on Tuesday, January 30th, 2018

Wow. 2018 is shaping up to be a heck of a year for super-hero movies! Let's take a look at the eight flicks that are coming up this year...

FEBRUARY 16: Black Panther
Black Panther has long been one of my favorites characters, and to see his phenomenal appearance in Captain America: Civil War was almost too good to be true. Getting an actual Black Panther feature film, however? Ordinarily I'd be wary, but Marvel Studios has not had a single misstep, and I'm not counting on this film being its first. It looks incredible. I like that Marvel is also heading in another direction now that they got other sub-genres covered. Tech: Iron Man, Politics: Captain America, Legendary: Thor, Action: Avengers, Magical/Mystical: Doctor Strange, Teen Angst: Spider-Man, Science Fiction: Guardians of the Galaxy... and now for Marvel's take on international intrigue done James Bond style, Black Panther. It's just all so perfect...
I actually prefer the teaser trailer below to the final official trailer above, because it sets up Wakanda for what it is in the Marvel Universe: The wealthiest, most technologically advanced society on earth, and one of the planet's biggest secrets...

APRIL 13: New Mutants
I like the idea of super-hero movies heading into horror territory, but not sure what to think of the trailer for New Mutants, which probably doesn't go far enough to make it worthwhile as a horror film. And quite possibly not far enough as a super-hero film either. But, hey, fingers crossed, as I really like the "Demon Bear" comic book storyline which this is rumored to follow...

MAY 4: Avengers: Infinity War
And here we are... what all the Marvel Studios films to date have been leading up to. I have incredibly high expectations, which I fully expect to be exceeded...

MAY 18: Deadpool 2
The first Deadpool was a pleasant surprise. Wonderfully faithful to the original comic book and starring the most perfect casting yet seen on film, the movie was a mega-blockbuster smash that deserved every penny it made...

JULY 6: Ant Man and The Wasp
When talking about the different sub-genres that Marvel Studios has been running through above, one that I left out was "fun" the original Ant-Man movie was a seriously fun caper flick. The sequel looks to be more of the same, but without the need for an origin story, which means it should be better than the original. I'm certainly counting on it...

OCTOBER 5: Venom
While I generally enjoyed the first two Tobey Maguire Spider-Man films, the franchise majorly shit the bed with Sam Raimi's third installment which (attempted) to bring the massively popular villain, Venom on the silver screen. It was done badly, which was a shame. Venom can be an interesting character when handled right. To do that, they brought in director Ruben Fleischer and cast Bane himself, Tom Hardy, in the lead role. Apparently the movie's story will be based on the "Planet of the Symbiotes" comic book stories, which means über-villain Carnage will be making an appearance. I have no clue if this will be any good but, if the reviews aren't tragic, I'll probably take a look.

NOVEMBER 21: X-Men: Dark Phoenix
I can only guess that this is an attempt to make up for the pile of shit that was X-Men 3: Last Stand, which attempted to touch on the seminal X-Men comic book arc... The Dark Phoenix Saga. But the ultimate villain of X-Men 3 was water (yes, seriously, it was fucking water) which was surprising as it was predictable considering it had Brett Ratner's stank all over it. Which, I suppose is a notch above Bryan Singer stank... but not by much. In any event, it would be nice to see a movie which takes the actual Dark Phoenix Saga seriously, though I'm not holding out too much hope given the laughable joke that X-Men: Apocalypse was... and that young-cast Wolverine doesn't seem to be a part of it...

DECEMBER 21: Aquaman
The fact that this is a film by James Wan and not another Zack Snyder shit-fest gives me a glimmer of hope that he'll pull a Patty Jenkins and make a DC Cinematic Universe film that's worth a crap...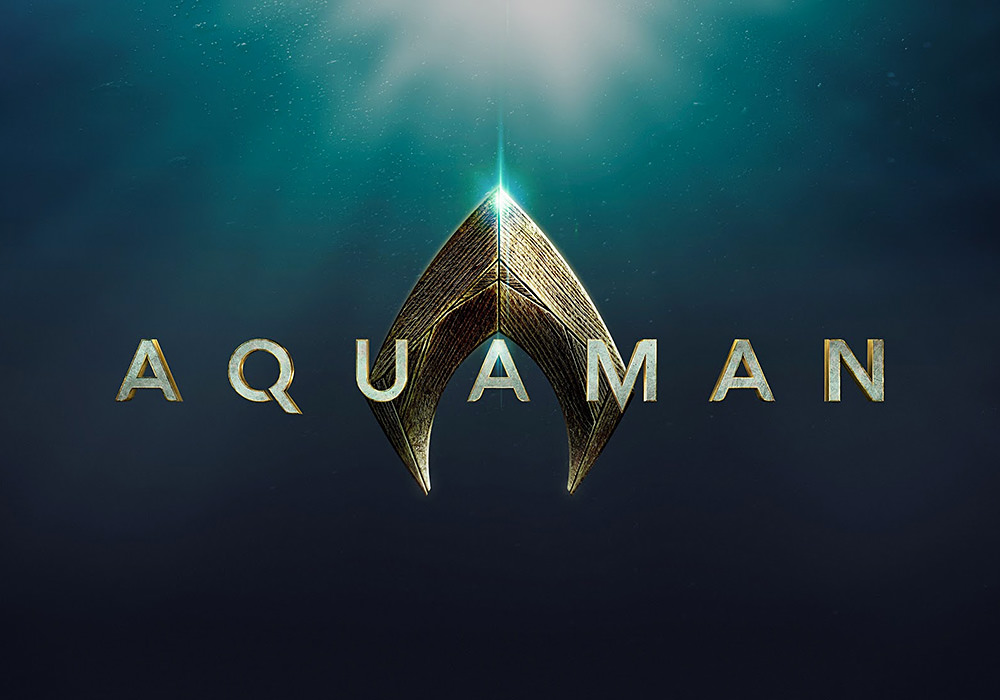 And tah-dah. I wish we got four Marvel Studios films each year. Three just isn't enough. Maybe that will change now that the X-Men franchise characters are back in the fold. At least one would hope so. If Marvel Studios started giving the X-franchise the care they've extended to their other films, we're within striking distance of Avengers vs. X-Men.
Posted on Monday, February 5th, 2018

I don't watch the Super Bowl. That's probably because I don't give a crap about football. Most years I still have the game on while I work because I want to see the commercials, but this year I figured I'd just watch them all on YouTube after the game. That way I don't have to add to the NFL viewer numbers since I feel that any sport which allows owners to shit all over The United States of America with it's mandated faux-patriotism can go fuck themselves. Colin Kaepernick did not disrespect this country, its people, or our troops when he respectfully took a knee in protest during the National Anthem... and yet he was treated as if he did, and is now paying the price for what became of it. So much for freedom.
Anyway... the one commercial I was wanting to see more than any other was the trailer for Avengers: Infinity War. A movie I am very, very much looking forward to come May...

Pretty great, right?
Everybody and their dog will be rushing to analyze every frame of the trailer, so I'm going to take a pass on that. Instead I'm just going to run through the eighteen scenes found therein and offer up my commentary. BE WARNED! If you aren't caught up on the past Marvel Studios films, there may be spoilers ahead...
And this is how you do it... lead off with the true promise of this movie: all the various Marvel Studios franchises are coming together in interesting ways. Here Technology, science, and magic are converging in a single shot.
The romance between The Scarlet Witch and The Vision is a major staple of the Marvel comic book universe. I'm very, very happy that they've been advancing this in the cinematic universe as well. Though I'm not sure what's going on here. Vision is projecting a human form, which is great... but what's the deal with the stone? Weirdest foreplay ever?
Though Thanos had been hinted at in the first Avengers film, he really didn't become a "thing" until Guardians of the Galaxy. There it was revealed he was as the father of both Gamora and Nebula. This firmly cemented Guardians as a part of the narrative build-up for this film, even though it took place in a galaxy far, far away.
"It's all been leading to this." Yes. Yes it most definitely has. Interesting to note that Bruce Banner somehow made it back to earth ahead of Thor, which is a little surprising considering they were last seen together in space. As an aside... what's with Tony Stark having an Arc Reactor in his chest again? that was removed in Iron Man 3.
One can only guess that the post-credits scene in Thor: Ragnarok has Thanos destroying the space ark with all the Asgardians on it, and only Thor survived to be picked up by The Guardians. That would suck, considering the destruction of Asgard itself has already punched Thor in the gut. But even more so because that means Korg probably perished with them. It's strongly hinted that time travel is going to play a part in the movie, so maybe dead isn't dead, just like the comic books. If so... dare we hope for a Quicksilver appearance?
If there's anybody who should be worried about Thanos showing up, it's Loki, who failed to secure The Tesseract for him way back in the first Avengers film. Maybe the fact that he managed to swipe it from Asgard before it went boom will be enough for him to be spared being killed?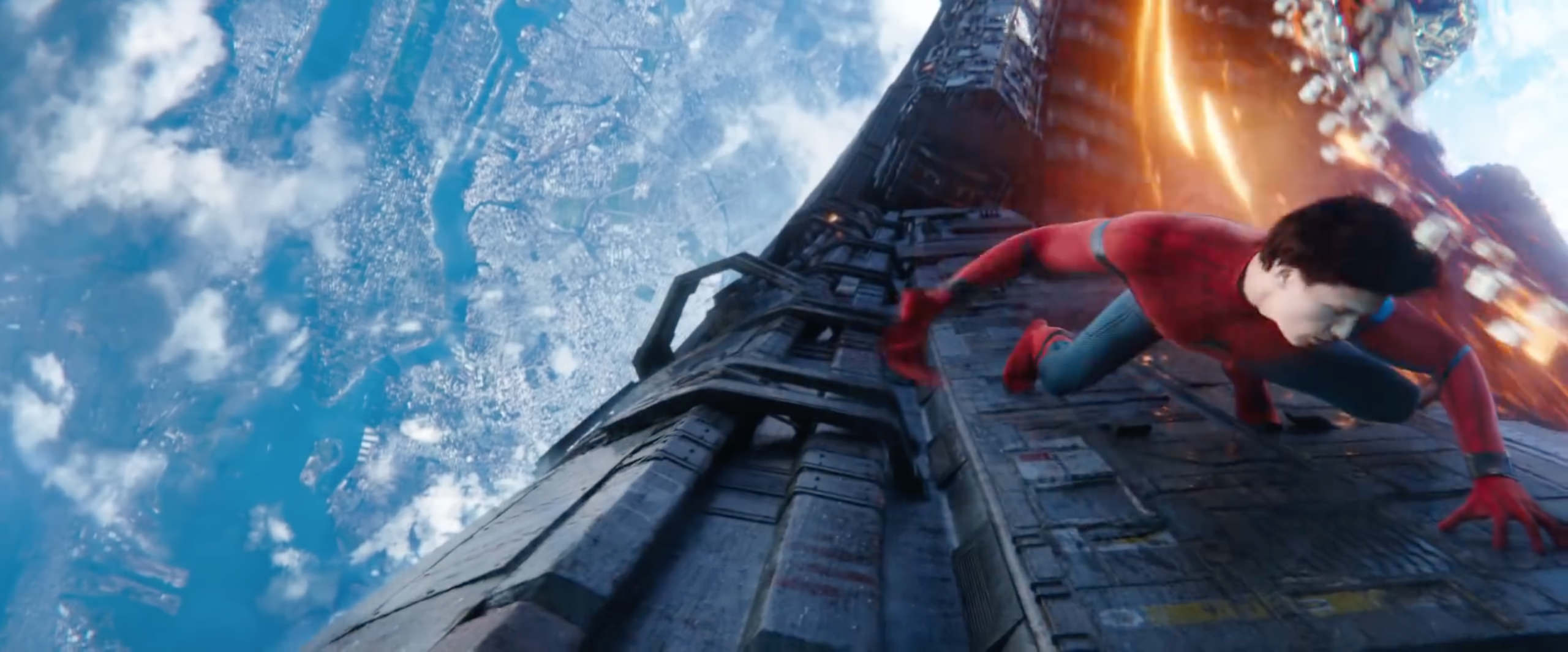 Spider-Man, once again biting off more than he can chew. No telling how he managed to get up to the big dimensional portal device(?) that appeared above NYC, but it's weird to think that he would think there's anything he could do about it. But, that's what makes him a hero... he has to try. And, thanks to his Spider-Sense, he knows it's a bad, bad thing.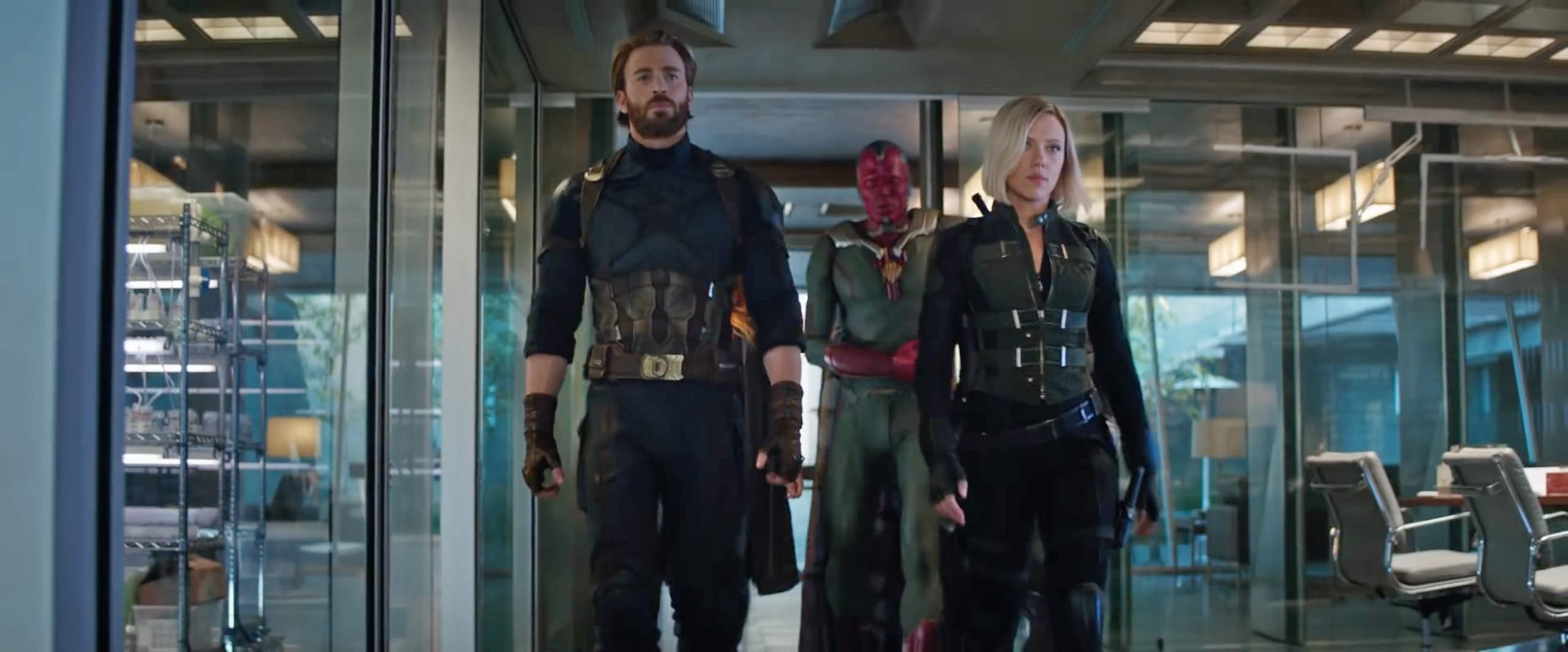 Black Widow was originally Team Iron Man in Civil War, but switched to Team Cap at the end. The Vision was always Team Iron Man, which means this is undoubtedly a scene from later in the movie when everybody has become friends again?
For anybody wondering if Thor losing an eye at the end of Ragnarok would be carried over to this film, here's your answer.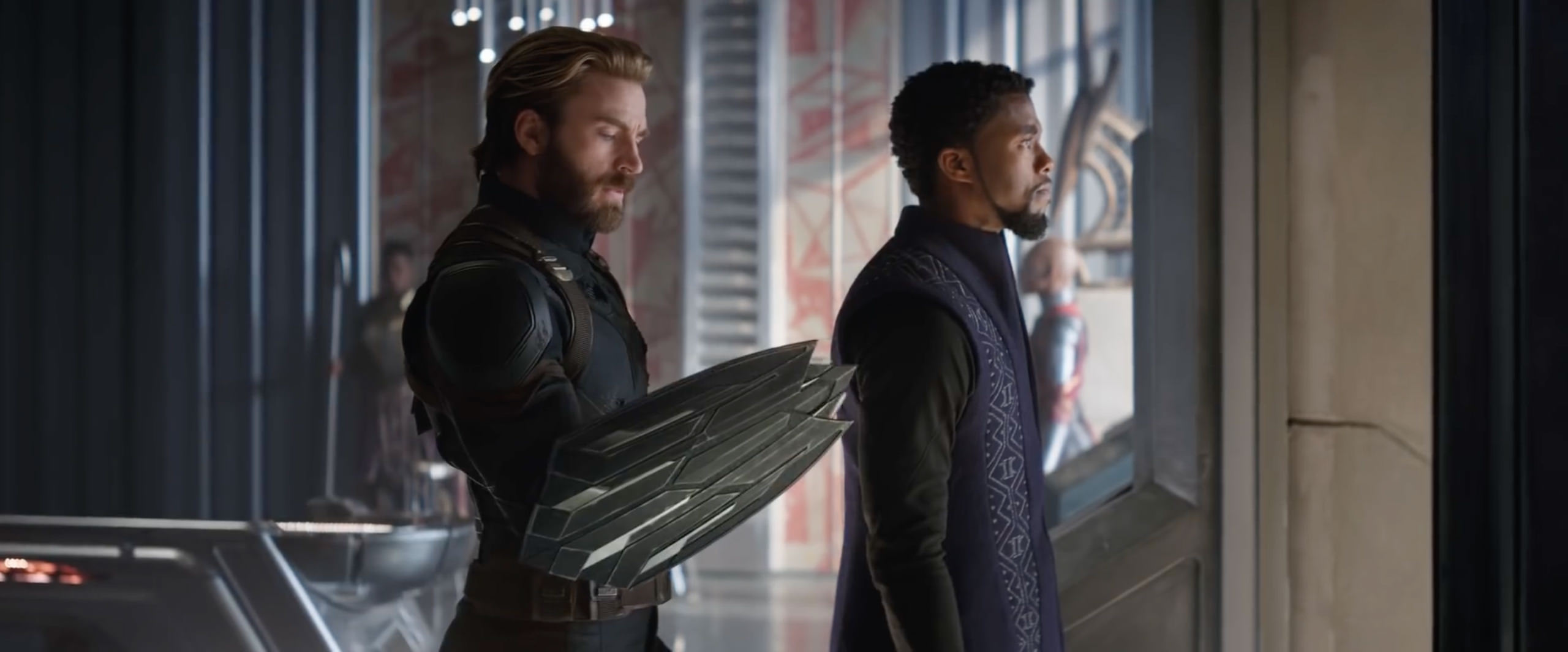 Fanboys are up in arms over Cap's new "shield" being this thing. I can't help but agree it's a shitty move. One of the coolest thing about his shield (other than being indestructible, of course) is that he can toss it like a Frisbee thanks to its saucer-like aerodynamics. Hopefully he gets the shield back somewhere along the line.
And so Tony Stark now has armor that chika-chika-chikas into place like Black Panther? More practical, of course, but not nearly as much fun. Until now, it's been a mechanical process that very much comes down to him donning a suit of armor to do battle. This is a lazy cop-out when it comes to storytelling.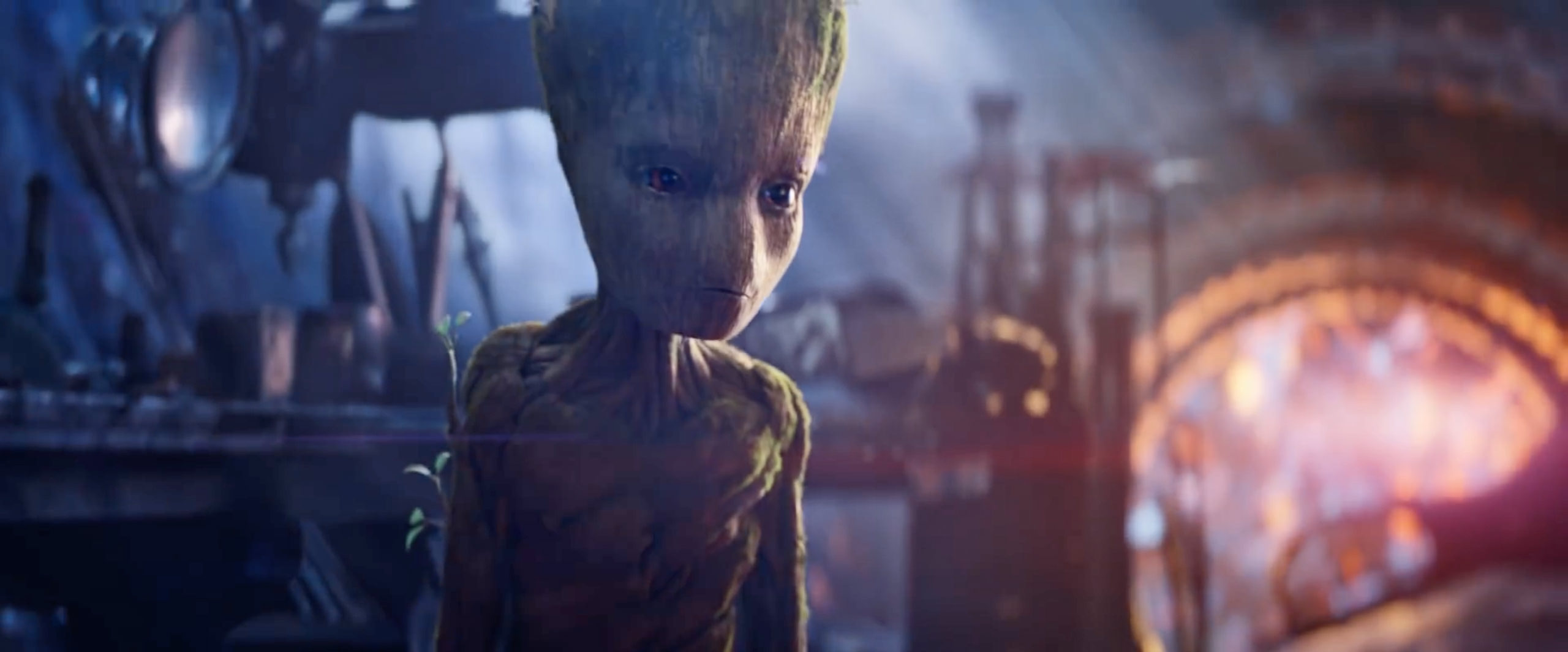 Is it sad that I want Teen Groot to be blown to pieces so we can start over with Baby Groot again? Oh how I loved Baby Groot!
Nebula wants Thanos dead more than anybody else in the whole Marvel Cinematic Universe. She also probably knows Thanos better than anybody else in the whole Marvel Cinematic Universe. I'm really hoping that she gets thrust into the spotlight in this film as she deserves to. Keeping her in the background can't possibly service the story they are telling. But, comparatively speaking, she's small potatoes amongst the cast, so who knows.
Not a fan of Black Widow as a blonde. Yes, they've changed her hair in every movie she's appeared in. Yes, she's a spy and it's feasible she was undercover as a blonde just as events of the movie open. But dammit, Black Widow is a red-head! And, while we're here, I'd just like to say that the rumors of Black Widow finally getting her own movie after being a guest in like... every other movie... had better be happening.
Well, it's Bucky. Awakened from his deep-freeze and fighting for Wakanda. Best of luck there, Buck.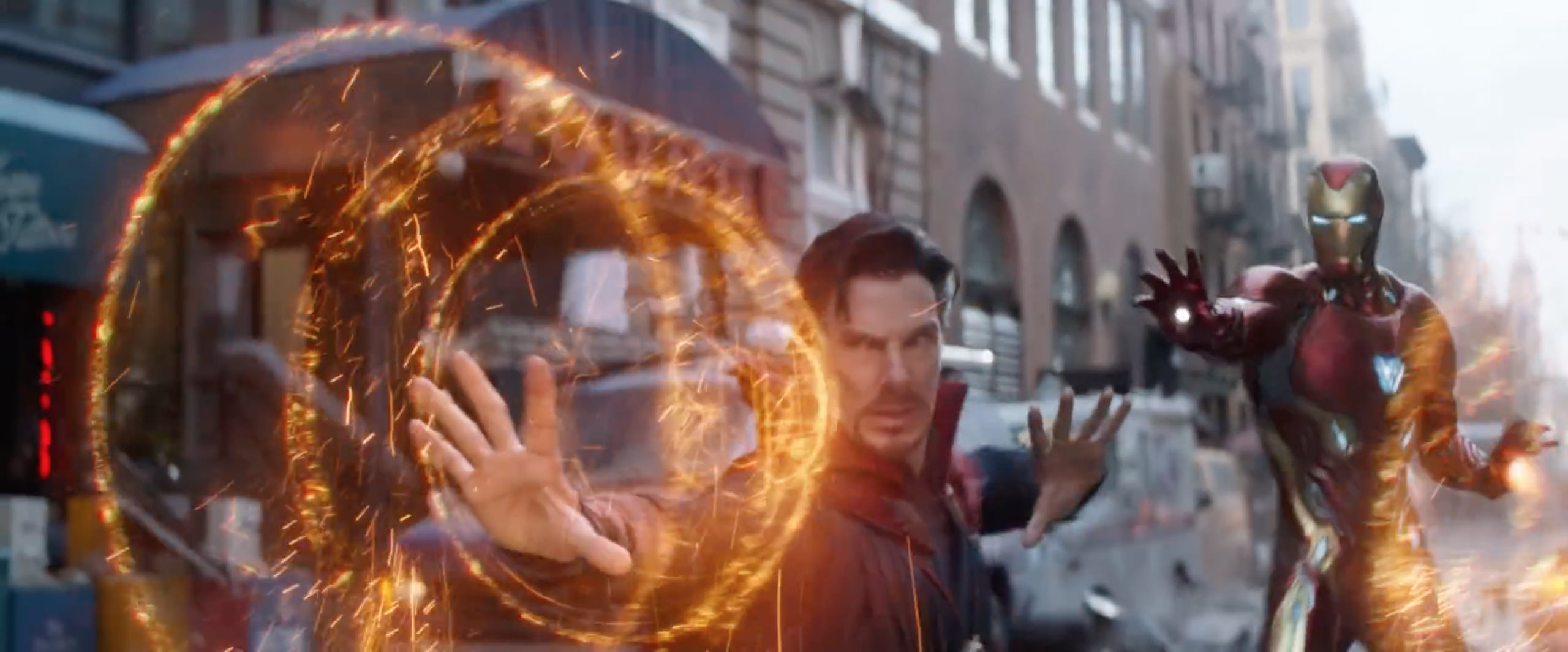 And here's the money shot for me. Dr. Strange, Wong, and Iron Man teaming up in battle. THIS is what Avengers: Infinity War is truly about... having all the various Marvel Cinematic Universe pieces coming together in cool ways. I am all fangirling out at this point.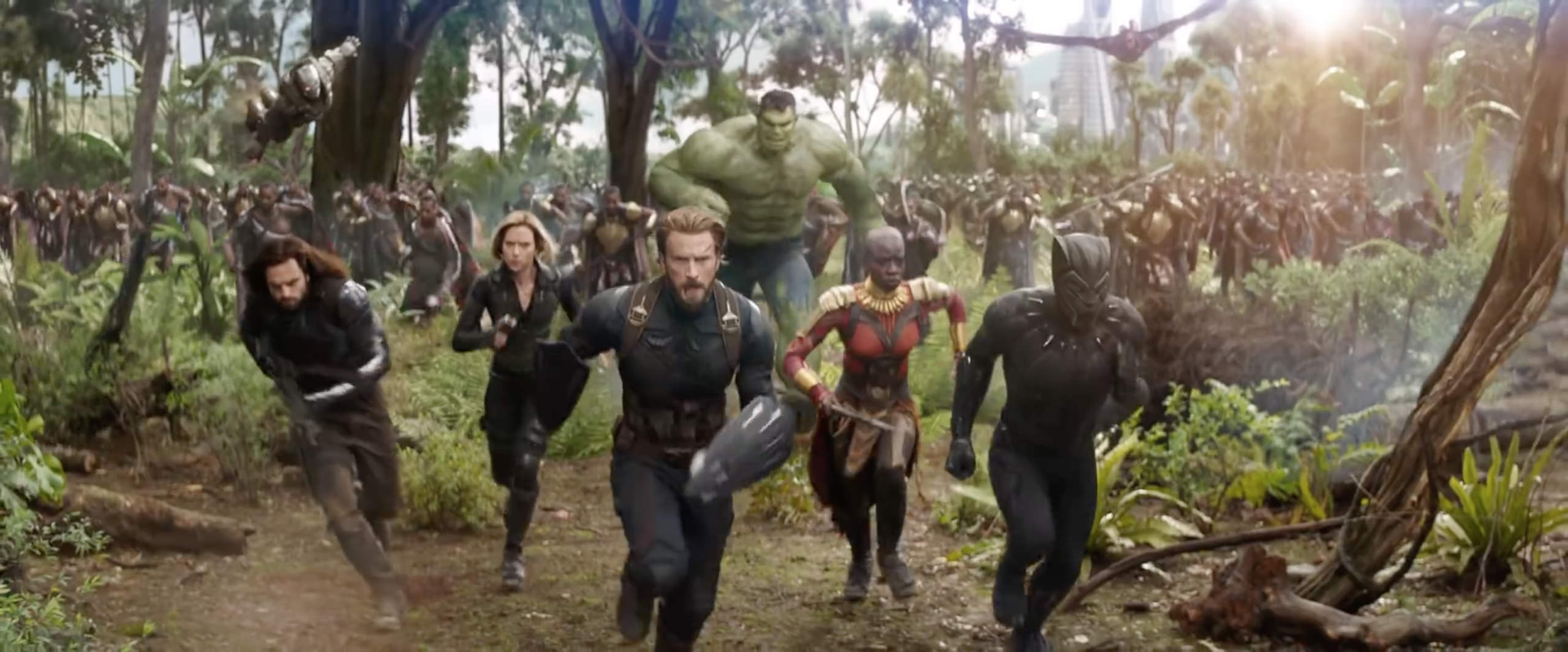 Remember... before you get all sucked into the Infinity War hype... Black Panther is coming out in a mere eleven days. WAKANDA FOREVER! — And, can I just say one more time how utterly silly and stupid Cap's "arm shields" look? No? Okay.
Thanos! Why U mad, bro? Black Panther scratch your face? Seriously, I'm asking... I don't recall seeing those scratches before.

Annnnnnd... scene. See you in May, Avenger!
Posted on Tuesday, February 6th, 2018

And so... it would seem that Black Panther is going to kick ass in more than just the writing, directing, acting, visuals, and special effects.
The songs from the soundtrack released so far have been incredible and, as if that wasn't enough, the video for All the Stars by Kendrick Lamar and SZA has dropped, and it is absolutely mind-blowing beautiful...

Seriously, the artistry here is nothing short of feature film worthy, and I cannot stop looking at it. Every frame is a sublime work of art...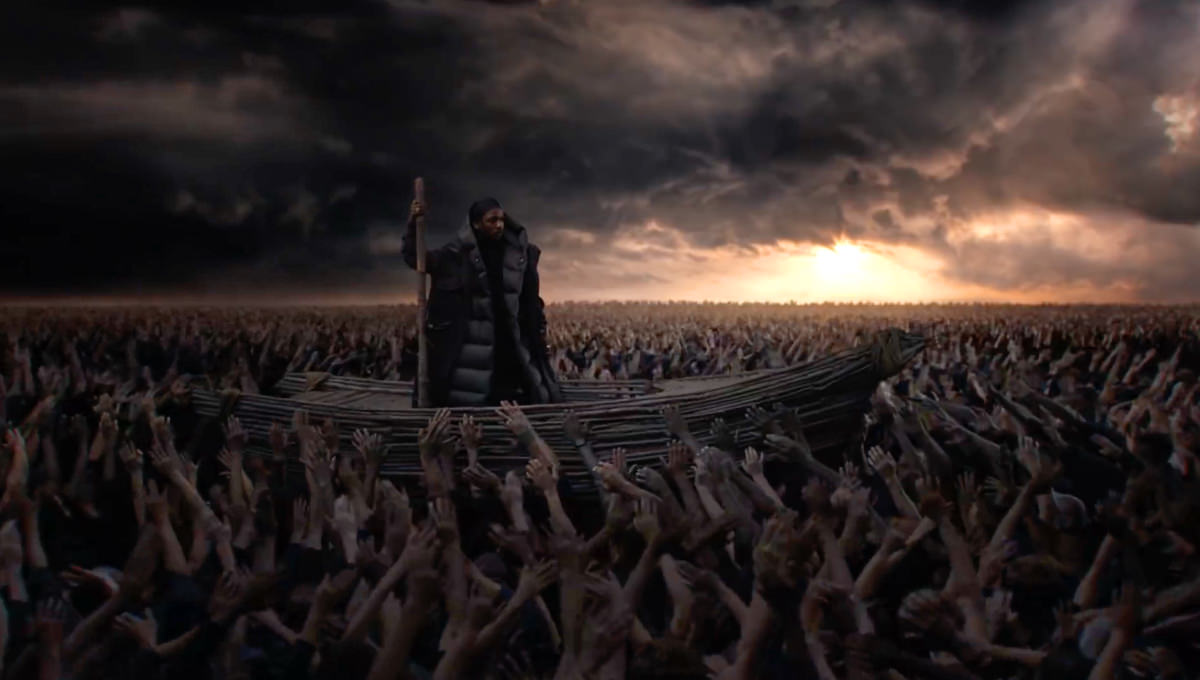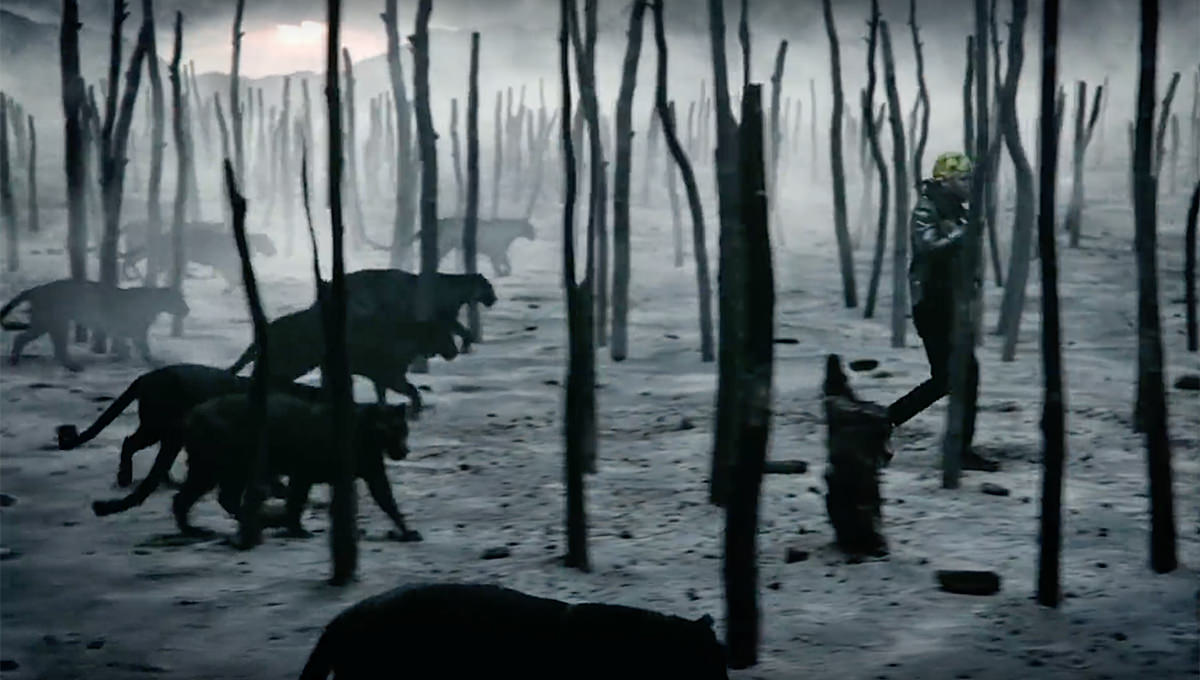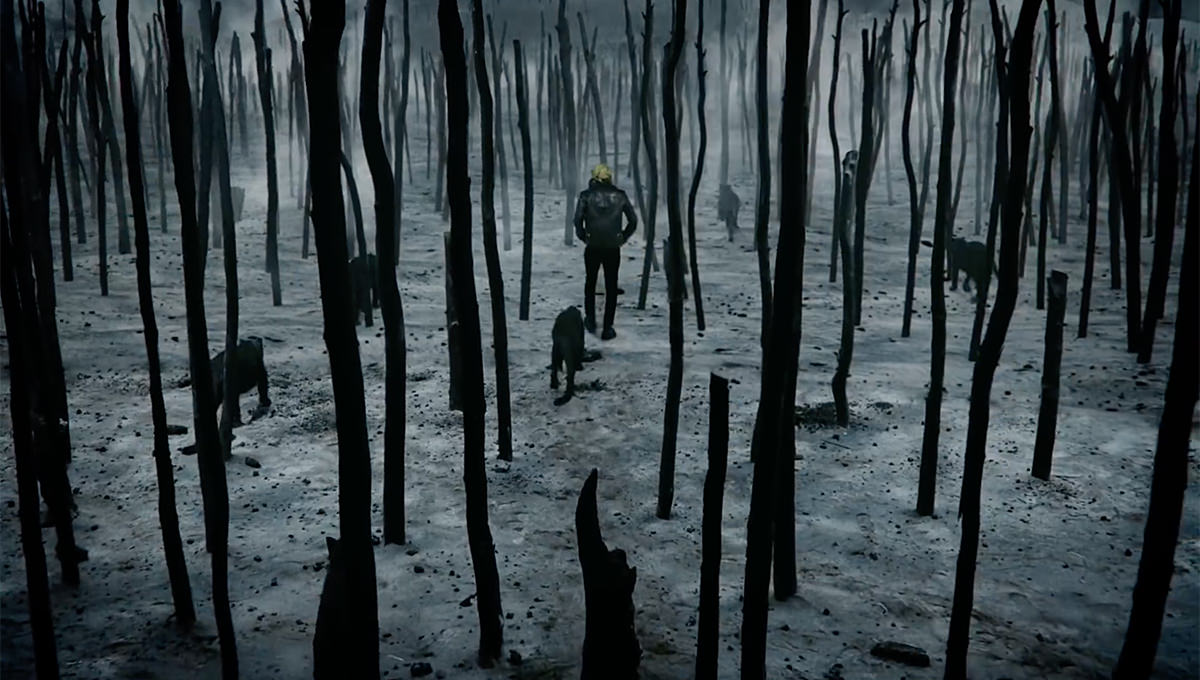 Stunning work by Dave Meyers and the little homies.
Posted on Friday, February 9th, 2018

Thor: Ragnarok was my favorite movie of 2017 by a wide margin. It was smart, imaginative, and funny in a way that most films never reach, and the fact that they somehow got that out of a super-hero movie is pretty remarkable.
Ragnarok hits home video on February 20th (DVD and Blu-Ray in March, I think). Needless to say, I can't wait. Especially when I saw this deleted scene making its way around the internet where Jeff Goldblum is being his most Jeff Goldblumiest...
Scenes this good have had entire movies built around them. In this movie, it's a deleted scene. Unbelievable.
Posted on Sunday, February 11th, 2018

Spring is just around the corner... so better prepare yourself, because Bullet Sunday starts... now...

• Priced to Move! And... Blade Runner 2049 just dropped to $15 on iTunes. Knew it wouldn't stay at $20 forever given how badly they need to make up for the poor box office showing. Such a shame. I loved this movie. Yes, it ran a bit too long in parts and was in desperate need of further editing, but it ultimately pays off I think. Beautiful film...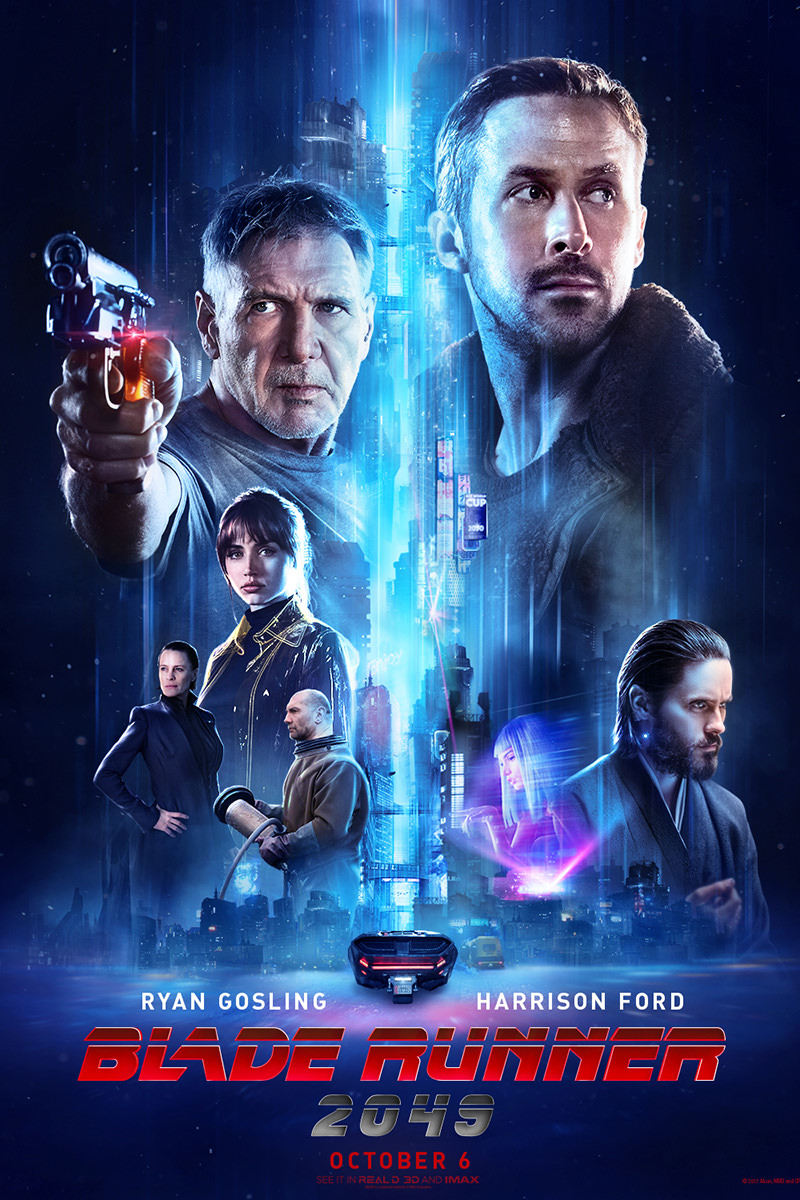 The sound mix on Blade Runner 2049 is one of the best I've ever heard. Completely immersive, and all channels are beautifully distinct or blended as required. My cats are more than a little confused by the effectiveness of the spatial sound.

• No! Got a call from the Democratic party this past week wanting donations. My response? "Democrats representing my state are running off lobbyist money and obviously don't need my help. Why don't you go ask Patty Murray's Big Pharma friends for money and leave me the hell out of it. Take me off your call list and never, EVER call me for money again." Hopefully that will scare them off, just like I've already scared off the Republicans. Since I am not party-affiliated and vote for /donate to both of them, I have double the bullshit to deal with. I will never allow a political party to send my money to corrupt assholes in the pocket of lobbyists... from now on, I donate to specific candidates I feel are worth it. Not that there's many of them left.

• Good! Despite the fast that The Good Doctor was created by David Shore, I held off watching it because I have a friend who's son is autistic, and I don't like the idea of the struggles that autistic persons go through being exploited for entertainment. Then this past week I finally decided to take a look and was just amazed...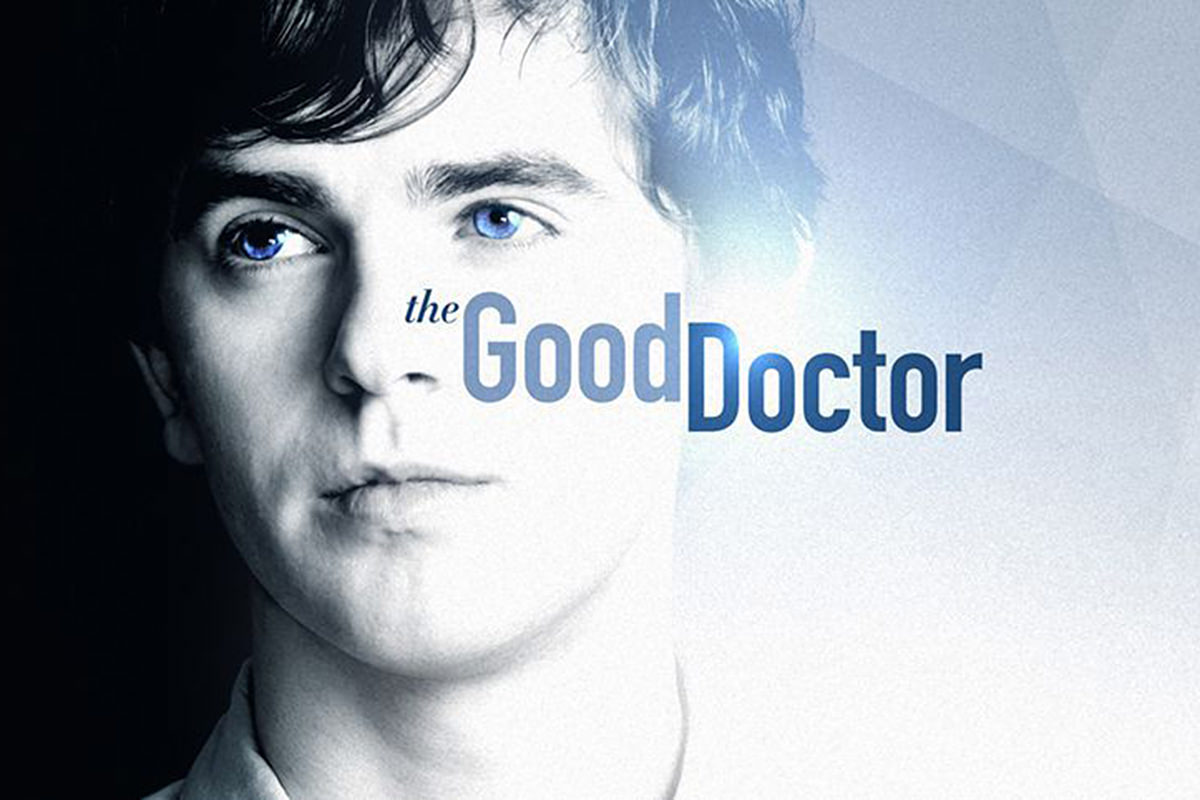 It's a very good show and didn't seem exploitative at all. I binged all 14 episodes I had. If you're not watching and like medical dramas, it's worth a look.

• Bio! And speaking of good television shows... iTunes has a free preview of A.P. Bio which stars Glenn Howerton (It's Always Sunny in Philadelphia and That 80's Show) as a teacher who is stuck in Ohio once his Harvard dream job passes him by. The result is actually funny... but also smart and even touching...
These things always look so stupid. When they turn out to be more than that, it's such a pleasant surprise. Patton Oswald is just the icing on the cake.

• Jones! And it seems as though Netflix will be keeping my monthly fee for.a while longer... new Jessica Jones is coming next month...
It's been revealed that Disney has no plans to take over the Netflix Marvel shows and move them to their new streaming service. Thankfully. Don't fix what's not broken. The Netflix shows are mostly awesome, unlike the ABC Television shows which suck ass.

• Unmolded! When I had my home renovated, I hired a fairly pricey contractor because I didn't want crap falling apart after a year. For the most part, I think it was a smart move... though there are some details of their work that pisses me off. Primary of which is the shitty molding installation.
My home has rounded "California Corners" which I hate hate hate. Mostly I just don't like how they look. But also because it made finding molding so difficult that I had to have it all custom made to get the clean and simple look I wanted. It was more money than I wanted to pay, but whatever.
Except... the installation was shitty. The corners were just slapped on there with no attempt made to blend the seams. I caught some of them before painting and sanded them a bit, but most of them had already been done and looked like this...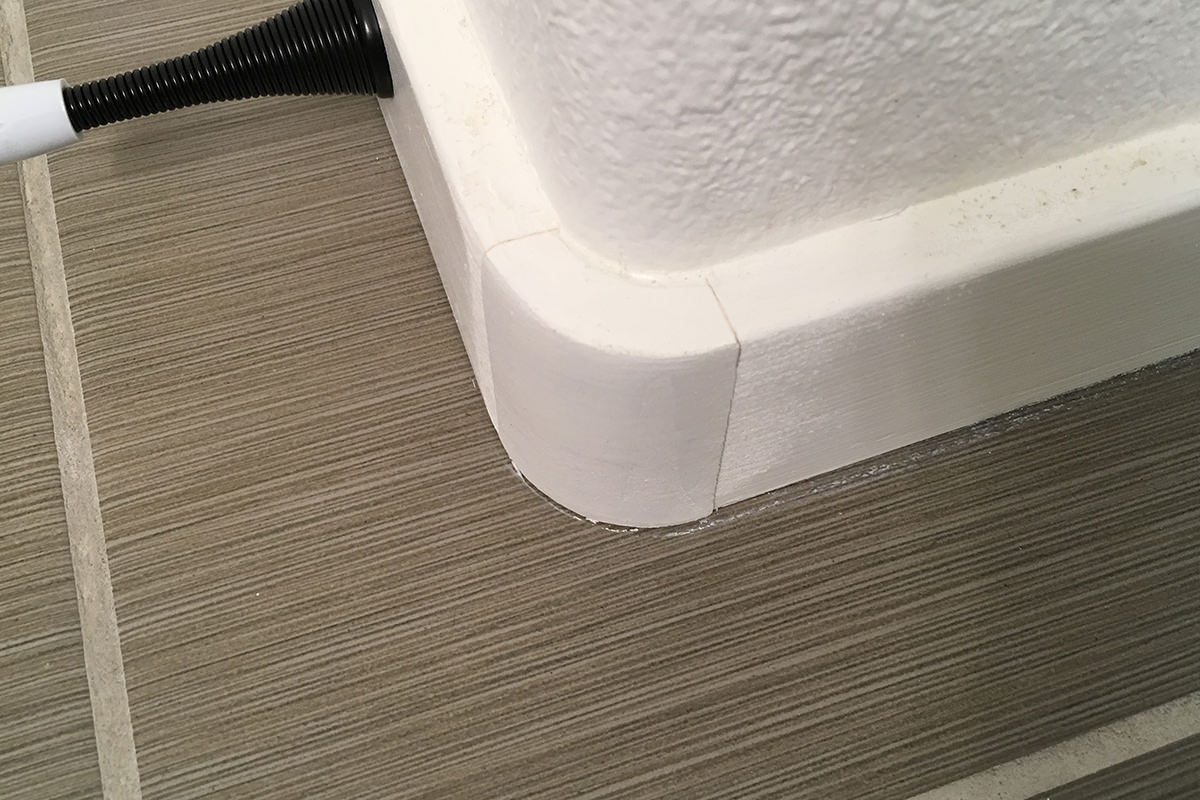 What chaps my ass is that it would have taken minutes to fix this before painting. But, since it wasn't fixed, that means I have to spend considerable more time sanding them out while making sure I'm not damaging the wall or floor...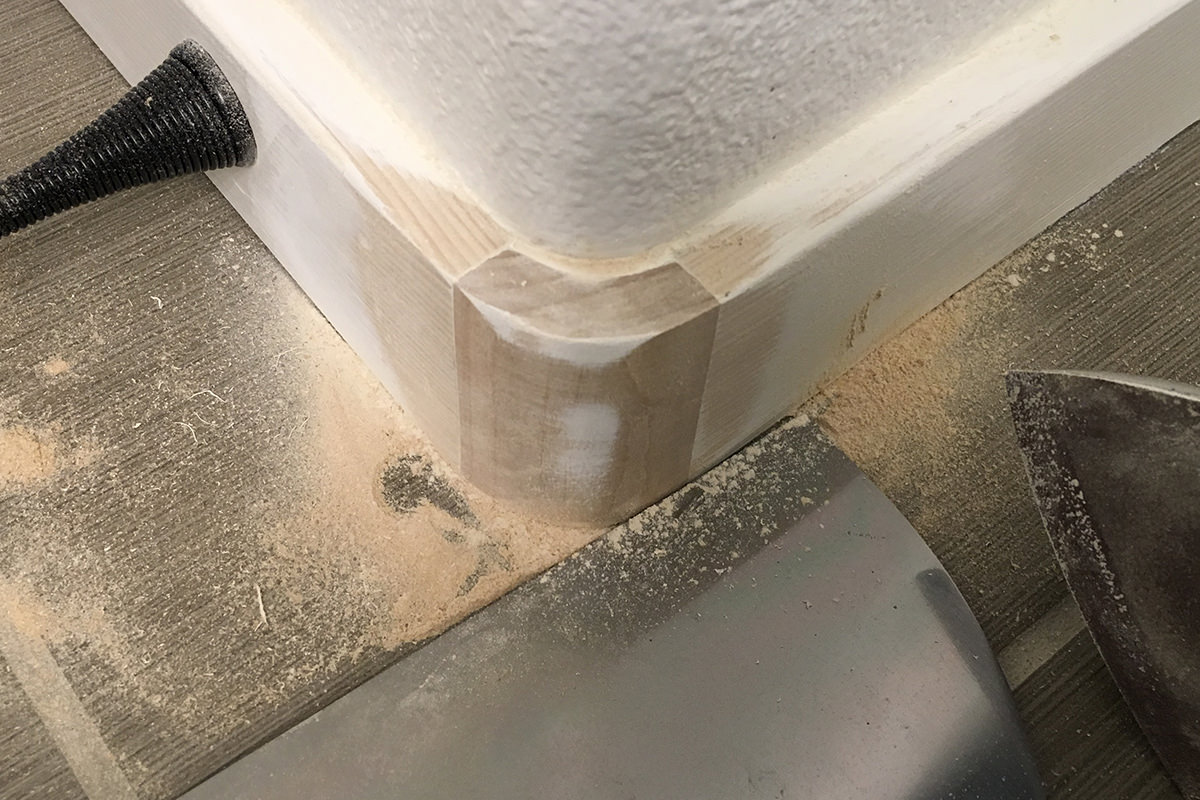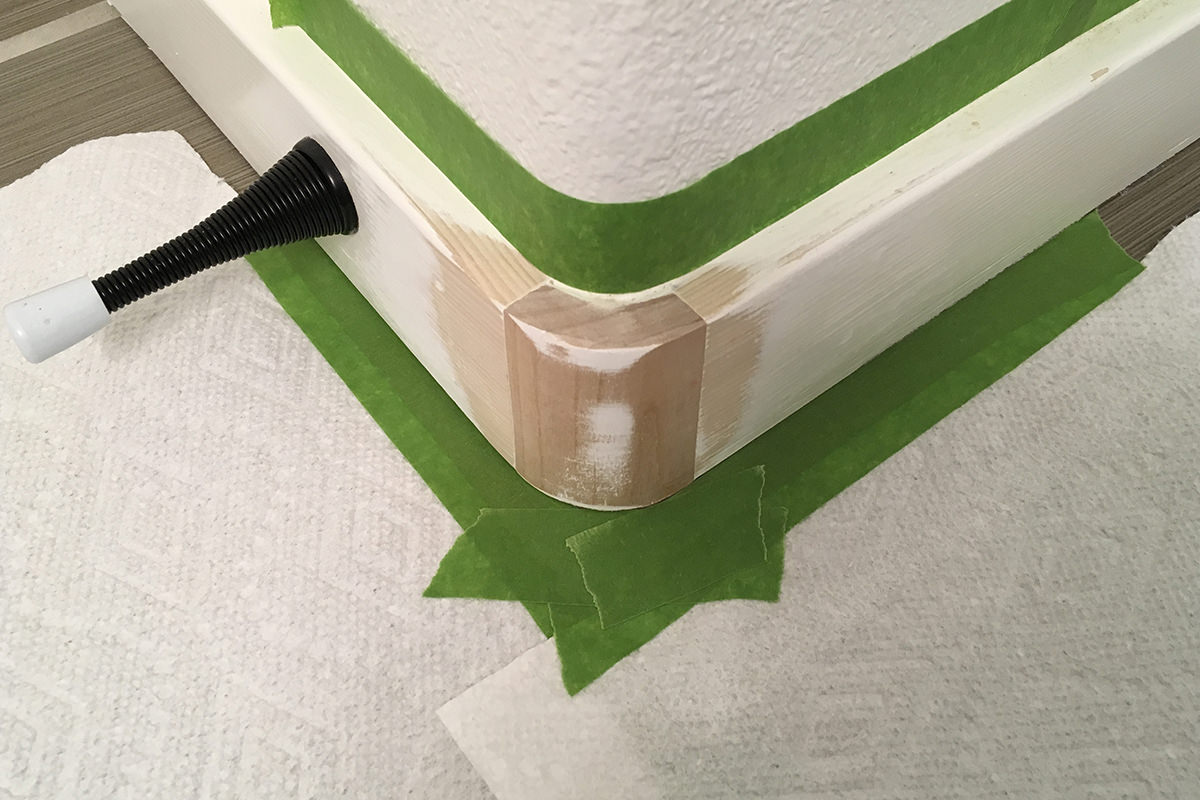 But the result is worth it. I'm just one more coat of leveling paint (after the first coat dries) to the seamless molding I should have had from the beginning...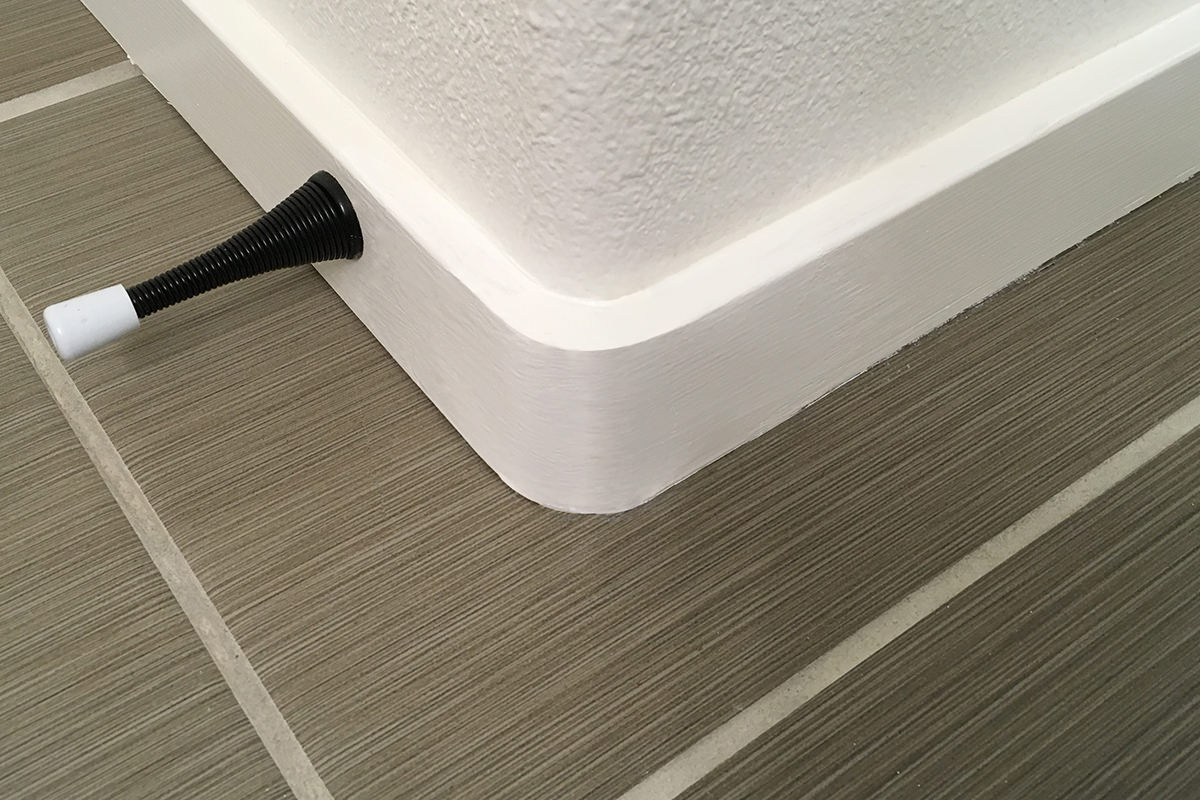 One down, eight to go.

Until next Bullet Sunday, enjoy winter's last gasp...
Posted on Monday, February 12th, 2018

The Goldie Hawn & Kurt Russel film "Overboard" is one of my all-time favorite guilty pleasures. I've seen it dozens of times because I cannot bring myself to turn the channel any time it's on and I need background noise running. Now I see they are remaking it. They've swapped the genders of the original story... but it's the same damn movie...
WHY?!??
Look, I like Anna Farris and all, but she's no Goldie Hawn. And I don't know who the actor is, but he is absolutely no Kurt Russell. And if you're not going to bring anything new to the table, why do it? Is Hollywood really so bankrupt on ideas that this is where they want to sink their money?
Posted on Thursday, February 15th, 2018

I've made no secret about how much I loathe the current crop of DC Comics movies. With the exception of Wonder Woman, they are bad films that take a massive shit on the original source material. Batman vs. Superman, Suicide Squad, and Justice League were all gut-wrenchingly awful and only get worse upon subsequent viewings. How DC can fuck up this badly when Marvel is nailing it film after film is a complete mystery to me. It's as if the people in charge of DC movie production have taken what made their characters so popular for so long, and then just done the opposite of that.
Fortunately, the people running DC's television shows are on an entirely different level. Arrow, The Flash, and Supergirl are consistently good, and now we get Black Lightning, which may be saddled with a lame disco costume and sub-par villain... but is otherwise fantastic. I'm not particularly fond of Legends of Tomorrow, but it's still a watchable show. Bravo to The CW Network showrunners who totally get what they need to be doing with DC characters to make them work.
What fans need is for The CW to be given rights to a Superman series and a Batman series. Hell, turn the network into The DC Network and give us Wonder Woman, Green Lantern, and Legion of Super-Heroes shows too! If there's one thing that Tyler Hoechlin's amazing turn as Superman guest starring in Supergirl has shown us, we need these shows.
In the meanwhile though?
I've been completely hooked on the LEGO DC Comics movies. They are not all home runs, but they are great entertainment and totally watchable in a way the Zack-Snyder-infused movies will never be...

And so... If you're a DC Comics fan who hasn't checked out the movies that LEGO is cranking out, you might want to give them a try. Sure they're filmed with toys, made for kids, and aren't at all serious... but, until Patty Jenkins becomes showrunner for the DC Cinematic Universe, it's about as good as it's going to get.
Until Wonder Woman 2 comes along, of course.
Posted on Friday, February 16th, 2018

One of my all-time favorite Marvel super-heroes is coming to the Big Screen. I have never been so ready to see a movie.
It's time for The Black Panther...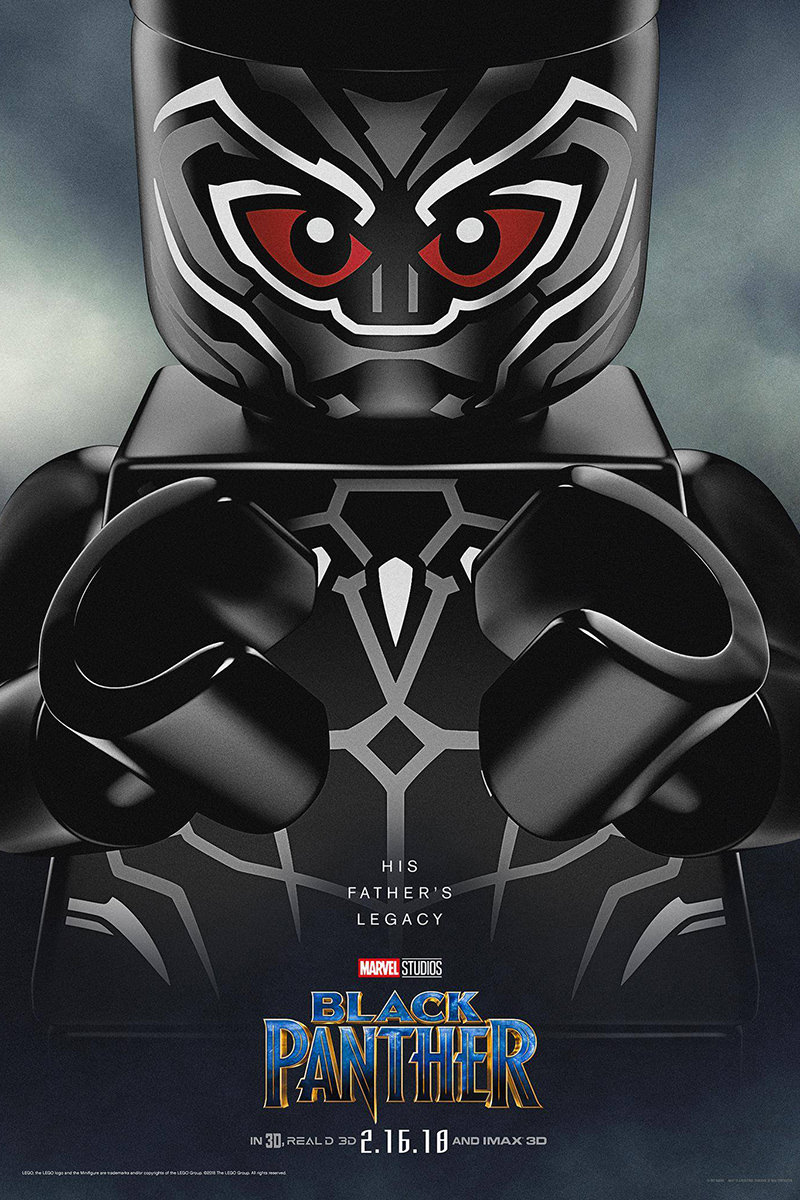 No idea when I'll have time to go see it, but hopefully sooner rather than later.
Posted on Sunday, February 18th, 2018

I was lying last week when I said that Spring was just around the corner, because Winter reared its ugly head again this weekend... so better really prepare yourself, because Bullet Sunday starts... now...

• Camera Historica! As somebody who loves photography, loves cameras, and loves history, the story of Sean Flynn's Leica M2 camera is an amazing read. It's a short read, and you should stop reading this and go take a look right now...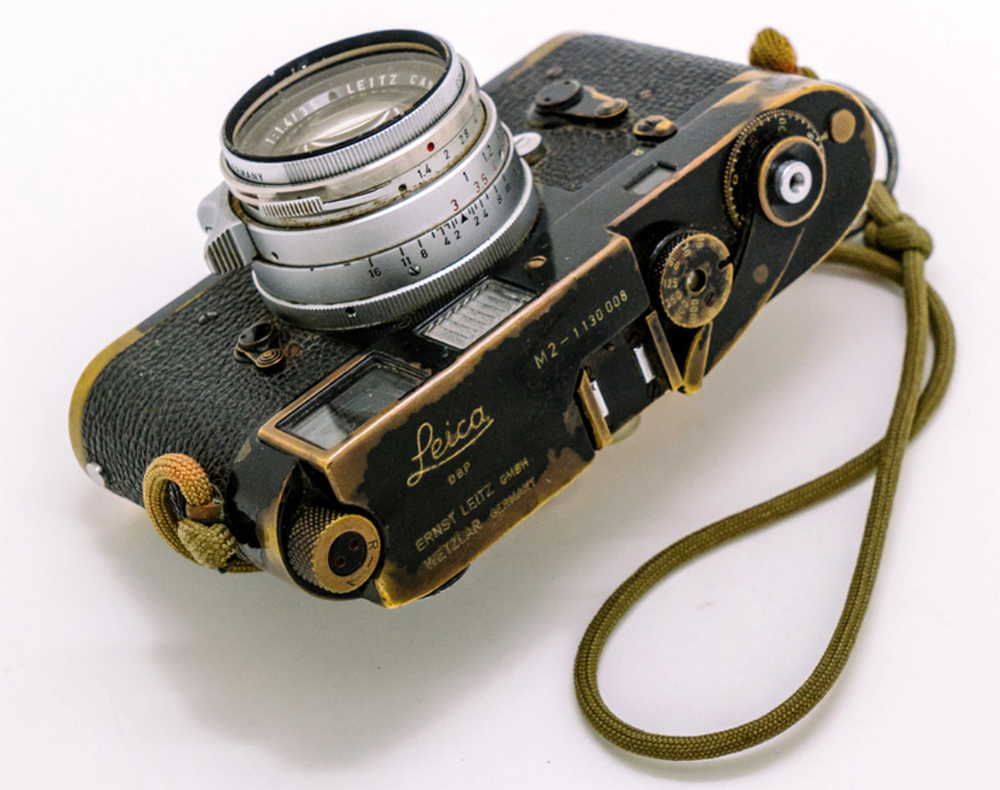 After reading this article, I started Googling Sean Flynn because he sounds like such a fascinating person. Turns out he absolutely was. The son of Errol Flynn and Lili Damita, he had an interesting life, a mysterious death, and everything in-between was an effort to forge his own path and find his own way. If you'd like to read more, this article is a good start.

• Black Panther Fever! If you're playing LEGO Marvel Super-Heroes 2 (and why wouldn't you be?) then you must get the Black Panther DLC immediately. If not sooner...
I was hoping for an actual Black Panther movie LEGO game, but I guess this will have to do.

• Pneumatic! Well this is scary. If you only knew the number of times I've rested my pneumatic nail gun on somebody's head... I never thought that it might be dangerous! You learn something new every day!
And, as an aside... ZOMG! DID YOU GUYS KNOW YOU'RE NOT SUPPOSED TO EAT TIDE PODS? IT SAYS SO RIGHT ON THE PACKAGE!! WHO KNEW?!? So much is coming to light now that I've started reading stuff!

• Chaotic Neutral! Every once in a while I fall down the rabbit hole of YouTube videos. And it's not always just cat videos I'm watching. I stumbled upon this one, which is pretty epic...
This is one of those situations where I'm not sure exactly how to feel after having seen it. I definitely agree that it's the perfect way to explain "Chaotic Neutral" to somebody who isn't familiar with Dungeons & Dragons.

• Netflix Binge! I had to work this holiday weekend, but while I was working at home I had Netflix running. Every once in a while I feel the need to watch the service between Marvel shows and seasons of One Day at a Time so that I don't feel bad about paying the monthly fee. Here is what I watched...
The Joel McHale Show. ZOMG! Netflix has essentially brought back Talk Soup and it's glorious! I didn't realize how much I missed this show. Guest star cameos galore! Hilarious television fun.
Playing it Cool. After watching Chris Evans just kill it in Gifted, The Losers, and as Captain America in all the Marvel movies, I was interested in seeing what else he's been up to that I might not have seen. Playing it Cool was the first I came across. I'm not into RomComs, but have to admit that this was pretty good. Kinda had a different perspective, despite being predictably predictable.
Before We Go. Another Chris Evans movie and his directorial debut. So awful. An impossibly long, drawn-out mess of a movie that is boring to a fault, despite having some amazing acting by Evans and Alice Eve. What's sad is that I think Chris Evans would make a hell of a director... he just needs much better material.
The Cloverfield Paradox. I haven't been impressed with any of the "Cloverfield" films, despite critical acclaim, and this was really no different. The latest installment seems a mishmash of much better films and is just so weak in story and character development as to kill any investment the horror aspects of the film. A complete dud.
Tamborine As a huge fan of Chris Rock, I was excited to see new standup after so long. He's got a lot to say and he says it all. As always, he's funny and painfully socially relevant.
A Futile and Stupid Gesture. I admit I took a look at this movie just because I'm a fan of Will Forte and didn't bother investigating anything about it. Turns out it's the story of the rise and fall of National Lampoon Magazine and Doug Kenney. Surprisingly entertaining and well worth watching.
Burnt. Bradley Cooper seems to have dropped off the radar after some very high profile films, and I completely missed this movie where he plays a talented chef who implodes, then tries to work his way back to fame and glory by earning a third Michelin star.

• Skippy! And speaking of Chris Evans in The Losers, this scene is pretty much perfect...
Such a great character from such a great movie... I wish they would make a sequel.

Later, bullet gators!