Posted on May 27th, 2018

It may be the last day of the week, but this holiday weekend keeps on rolling... because an all new Bullet Sunday starts... now...

• Pooh! Of all the movies coming up, I have to admit that Christopher Robin is the one I'm most looking forward to at the moment...
With all the advancements in special effects, it's the ability to make films like this which impress me most.

• Whoa! Keanu Reeves and Winona Ryder? Sign me up!
I'm not a romantic-comedy "romcom" kinda guy, but this movie will be worth seeing for the casting alone. Not in theaters, of course, but when it hits HBO or Netflix, I'm on it.

• Hotness! I've been running across a lot of treasures from my past as I work my way through my garage. As an example... look how brutally hot I was on my learner permit!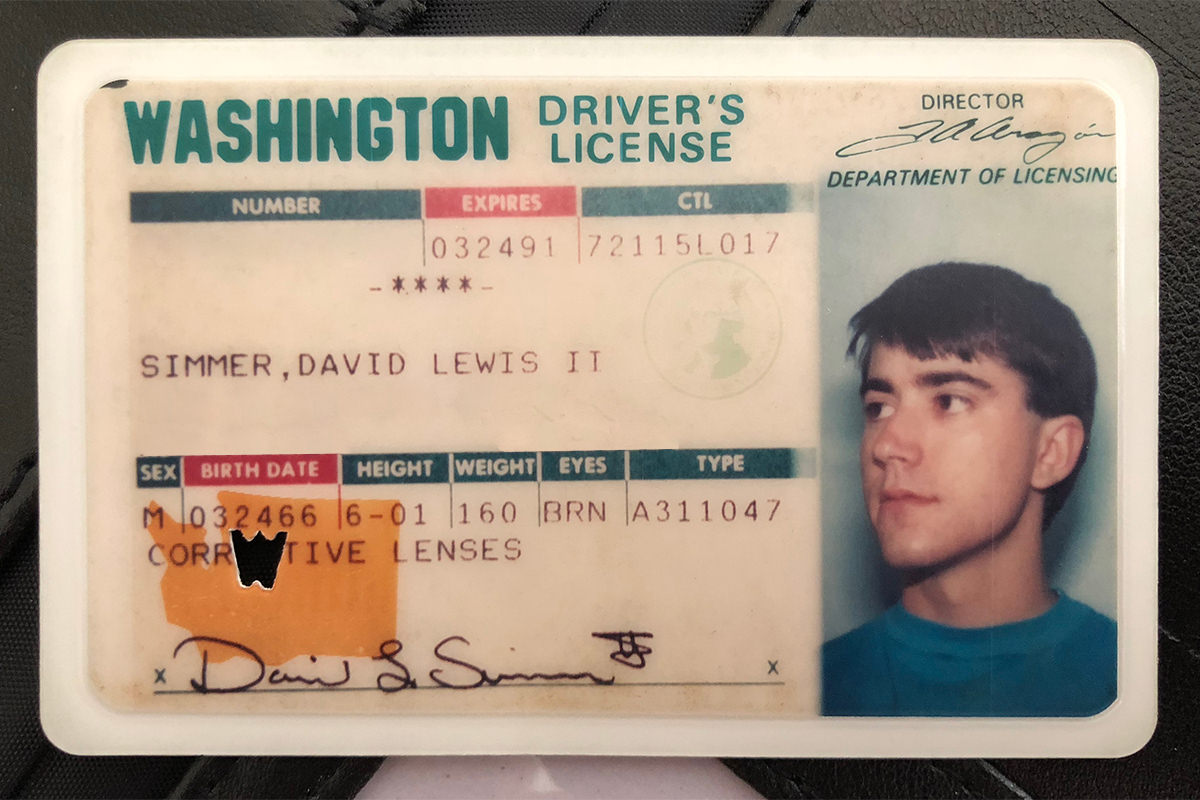 Yep... if I were legal in that photo, I'd do me!

• Togs! The closer they get to making Mon-El have his iconic comic book costume, the closer my inner fanboy gets to peeing my pants...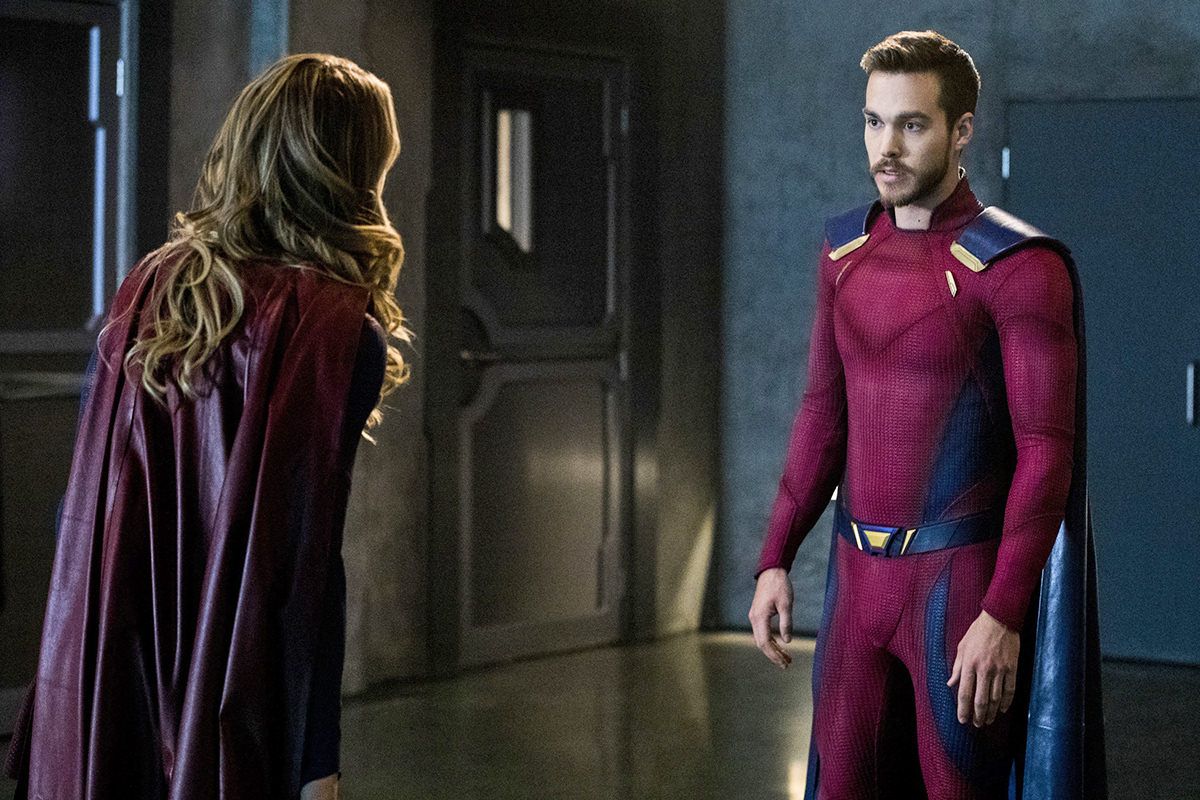 Almost there. Just need that waistcoat... then call it good!

• Thanks, Obama! Yes, I had problems with some of President Obama's policies... but I never stopped admiring him as a person. That goes double Michelle Obama, who was such an exemplary First Lady. So to say that I'm anxious to get my hands on her forthcoming book is an epic understatement...
The unabridged audiobook is available for pre-order at Audible. Since Michelle Obama is narrating all 14 hours of it, I couldn't press the purchase button fast enough.

• Quilt! Hey OG bloggers! Somebody made this incredible quilt for me back in the day, but I can't remember who it was? Does anybody know?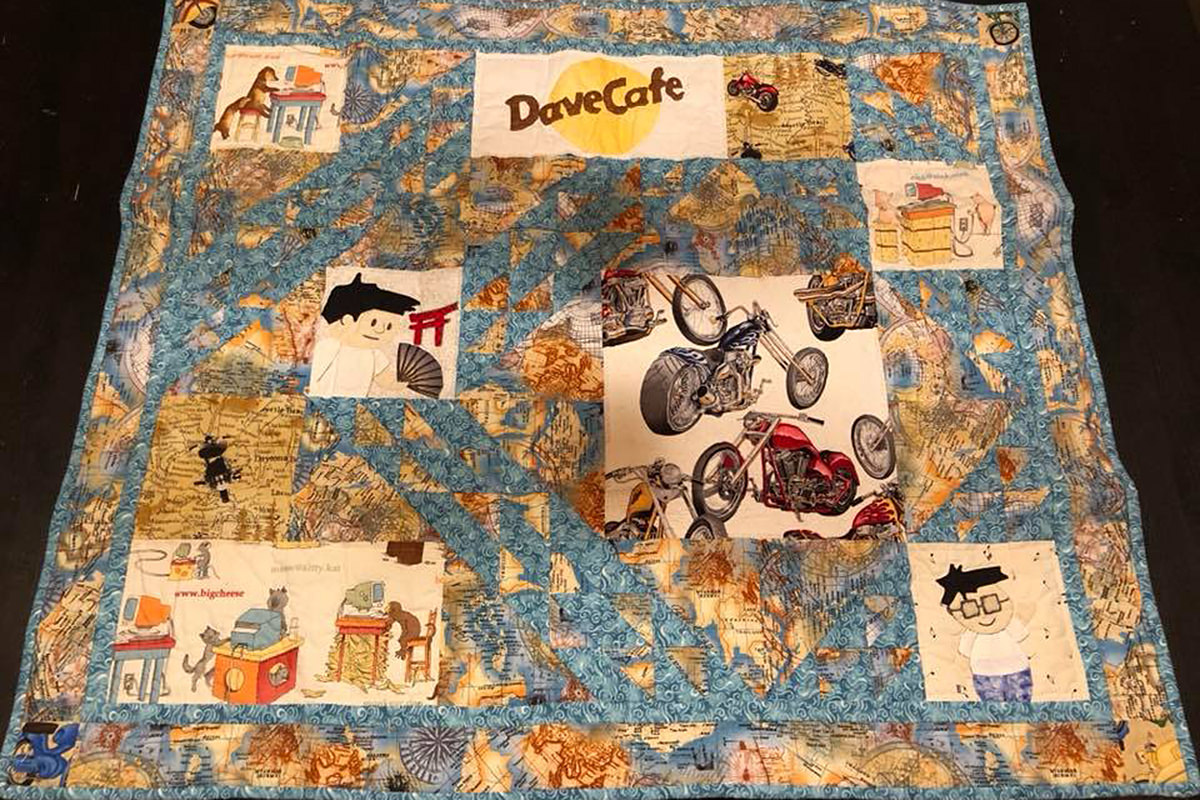 I'm hanging it up to display in my room, and I'd like to attach a tag with the author.

What are you still doing here? The bullets are over. They're over! Go home. There's nothing more for you here.
Posted on April 22nd, 2018

No time for me to wallow in being sick... because a brand new Bullet Sunday starts... now...

• Earther! Oh look... it's Earth Day! Happy Earth Day, everybody!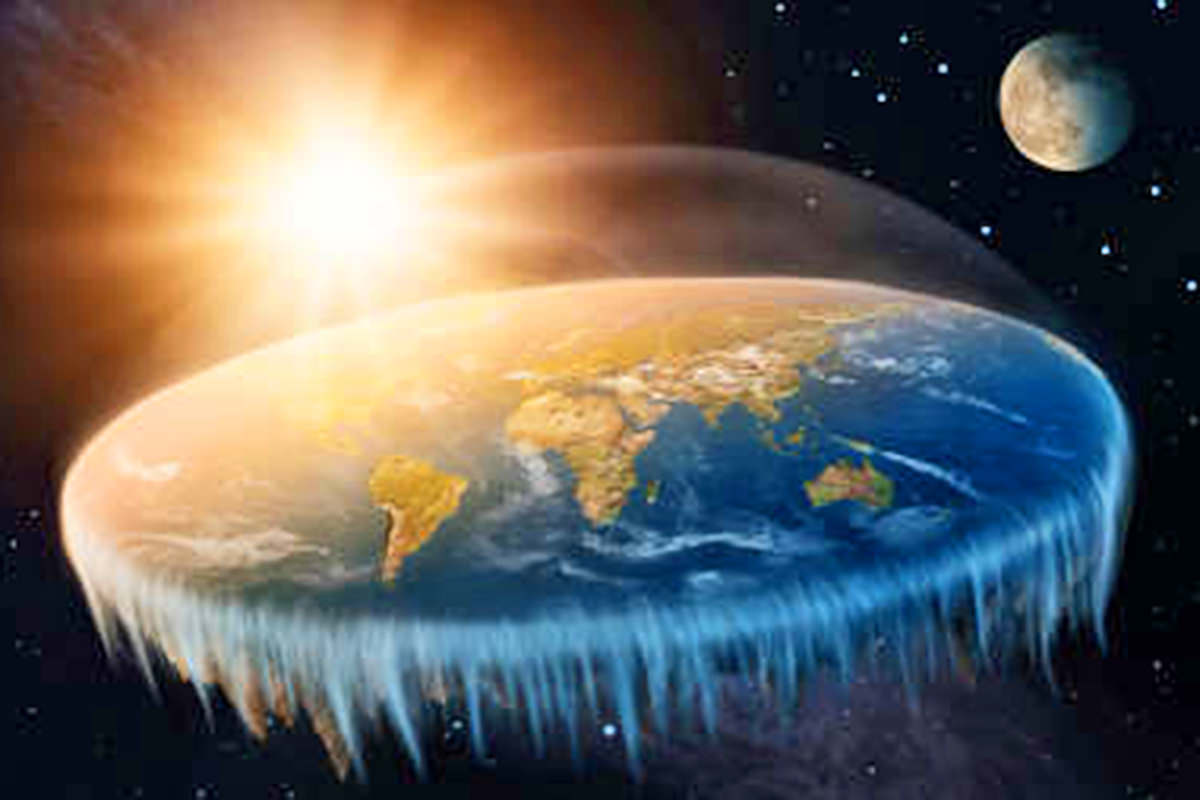 Still makes me laugh.

• Westworld 2.0! When it comes to surprises, Westworld would certainly be up there. The first season was complex and satisfying in a way I never thought it would be. Now we've arrived at the second season, and it would seem as though we'll be getting more of the same...
The weirdest thing about this new run is that the "hosts" which garnered sympathies in the first season are just as bad as the humans now. They are blazing a path of death and destruction that gives no quarter to anyone, and it will be interesting to see exactly how invested viewers can be with that. Time will tell.

• Mon-El! One of my favorite comic books from my youth was The Legion of Super-Heroes. A key member of that super-team is Mon-El, whom is currently appearing in the Supergirl television series. Yes, they've managed to screw it all up... Mon-El is married to Saturn Girl instead of dating Shawdow Lass, and Saturn Girl's husband Lightning Lad is nowhere to be found... but it's still been fun seeing him on television. I was confident that they would eventually have him "suit-up" but was disappointed with how they decided to do it...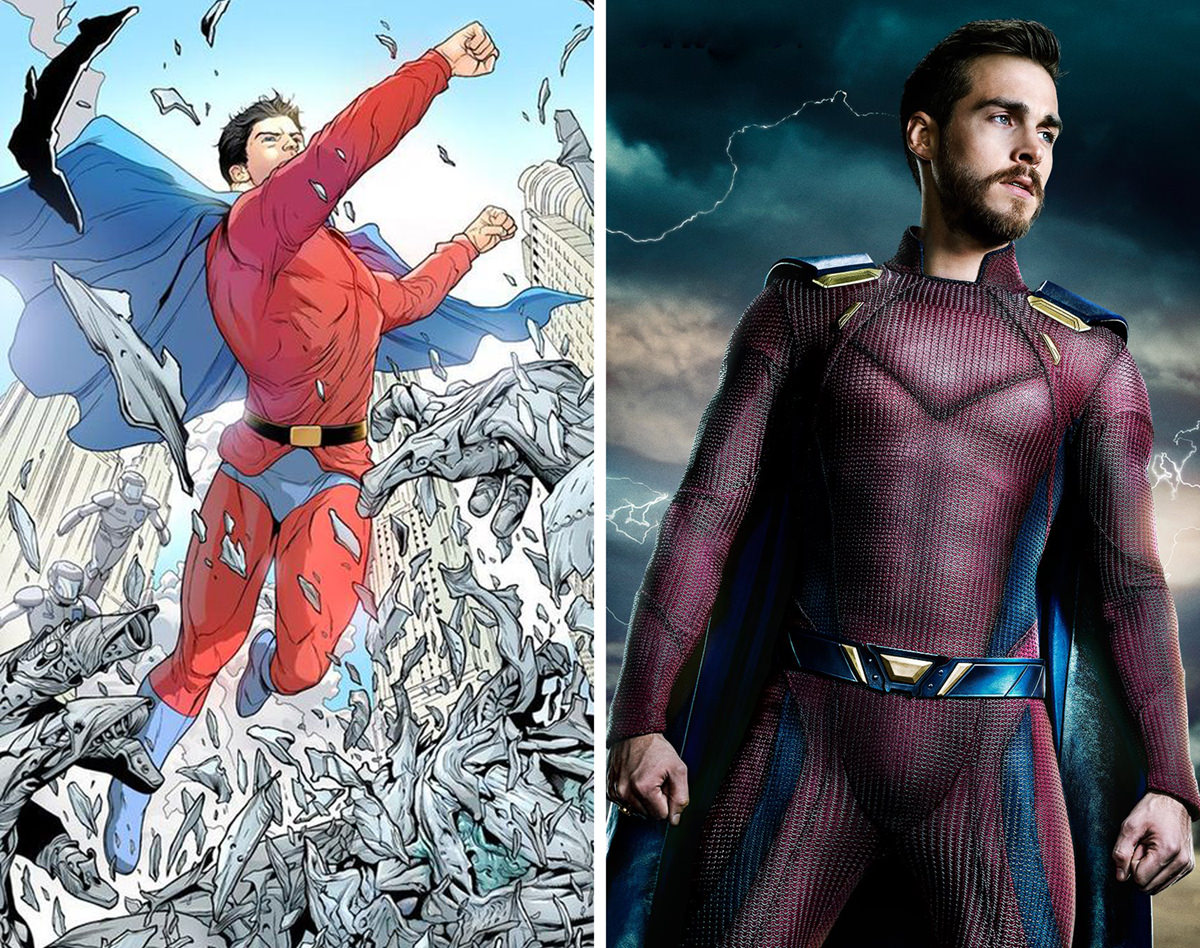 The thing that always made Mon-El's costume interesting and unique was that he wore a kind of coat that went under his belt. They've done away with it, so now Mon-Ell just looks like dozens of other super-heroes. Boring. I mean, I know that concessions have to be made when translating from comic book to real life, but surely they could have done something to harken back to the source material.

• Danger Island! Everybody ready for new Archer this coming Wednesday?
After this, there's only one more season left. Which is really hard for me to wrap my head around. It just keeps getting better and better... why stop? Especially since there's no telling when we'll get new Rick and Morty.

• Le Google! And so... apparently Google has killed their /ncr (No Country Redirect) feature, meaning that there is apparently no way to get Google searches for USA English outside of the USA now. This sucks, but is hardly surprising. Companies like Google, Apple, Microsoft, and the rest simply Do Not Give A Fuck about their users now. It's all about how to wring money out of them, not service their needs. So great. Now when I travel to foreign countries, I guess I have to learn a foreign language. This time around I couldn't even get a VPN to get me pages in English. Oh well. Time to search for a new search engine?

• Oh! Sandra Oh is remarkably talented. Sandra Oh fully deserves to head a show. Sandra Oh is incredible in Killing Eve...
"One thing I will share with you—when I got the script for Killing Eve, I remember I was walking around in Brooklyn and I was on my phone with my agent, Nancy. I was quickly scrolling down the script, and I can't really tell you what I was looking for. So I'm like, 'So Nancy, I don't understand, what's the part?' And Nancy goes 'Sweetheart, it's Eve, it's Eve.' In that moment, I did not assume the offer was for Eve. I think about that moment a lot," Oh told Vulture reporter E. Alex Jung. "It's like, how does racism define your work? Oh my goodness, I didn't even assume when being offered something that I would be one of the central storytellers. Why? And this is me talking, right? After being told to see things a certain way for decades, you realize, 'Oh my god! They brainwashed me!' I was brainwashed! So that was a revelation to me."
Thank heavens attitudes are changing... just not fast enough.

No more bullets. Time for me to carry on being sick.
Posted on November 26th, 2017

This may be the last Bullet Sunday you're going to see for a while (depending what my internet is like in Argentina), so indulge yourself in an all new Bullet Sunday, which starts... now...

• Save It! I have spoken out a lot on this blog about net neutrality and how crucial it is to the free and open internet we all enjoy. Most Americans agree. Every time killing it is brought up, there's a huge backlash and the FCC backs down. But our current government doesn't give a flying fuck about honoring the wishes of its citizens, nor does it care about selling out the internet and fucking us over. All Trump & Co give a shit about is stripping power and liberty from the people and giving that power to big business so the rich get richer and have more control over our lives. And so... prepare yourself for the end of the internet as we know it. I don't wish harm upon any living thing... but I sincerely hope that FCC Chairman Ajit Pai is repaid in spades for the evil he does.

• Dogs! Back before I was headed to Africa, I Googled for photography tips and was introduced to Will Burrard-Lucas. He is a nature photographer unlike any other, and the shots he gets are mind-blowing. Getting to actually meet him on my upcoming photographic expedition will be a real honor. One of his most recent posts was of African wild dogs photographed in South Luangwa National Park, Zambia. It's incredible...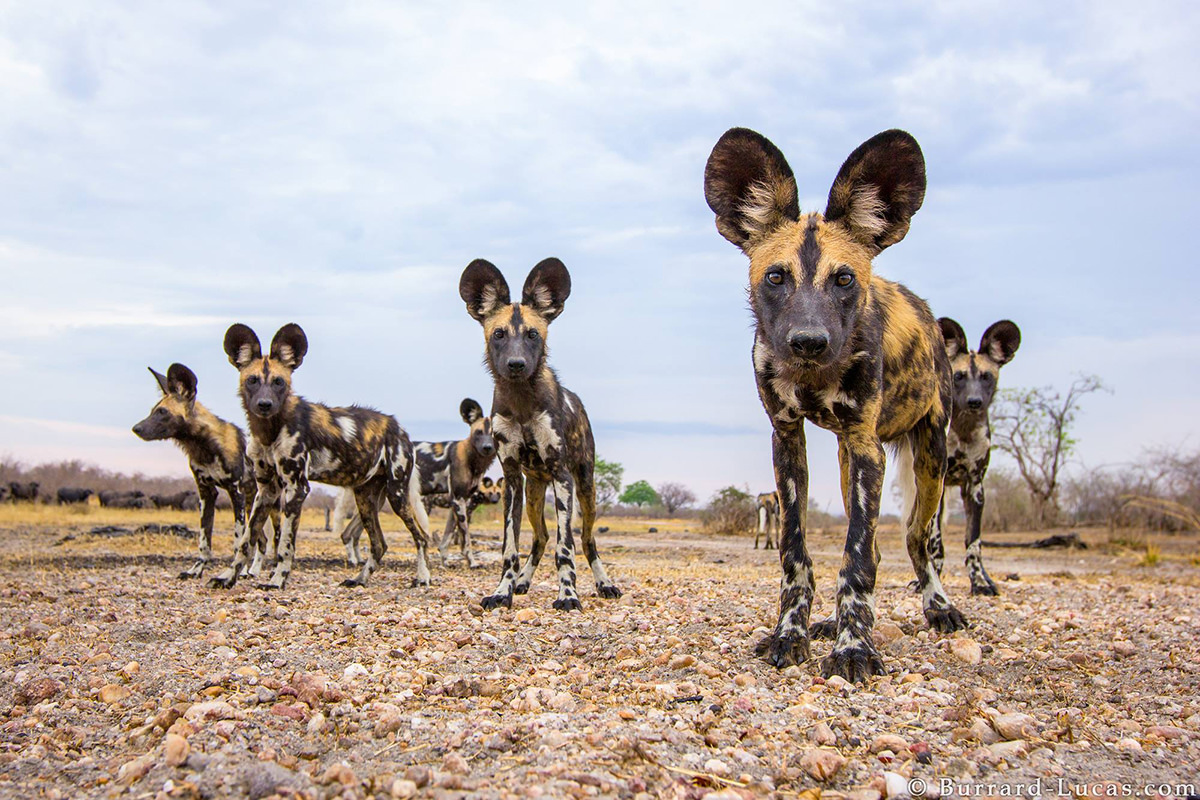 I was beyond lucky that I got to see these dogs in the wild when I was in Zimbabwe. My driver told me that his previous charges were a documentary film crew that searched for these beautiful pups for two weeks and didn't get to see a single one of them.

• Save It! Hey FOX "News"... stuff gets distorted on a curved reflective surface... YOU UNBELIEVABLE FUCKING PIECES OF IGNORANT SHIT!!! Fuck you sideways forever for propagating this bullshit...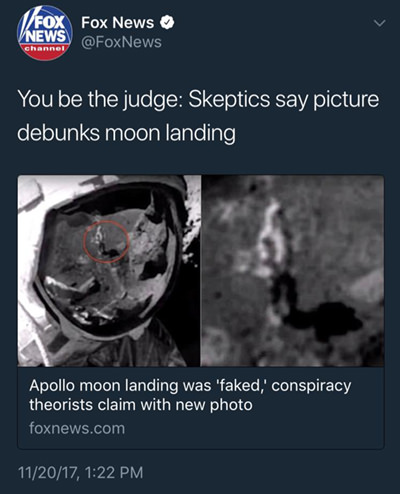 There are people saying that this is "conclusive proof" that we never went to the moon because it's not just an astronaut's reflection in the curved surface of a helmet... it's a stagehand on the "set" from when it was being faked here on earth. Just when I think that FOX "News" couldn't possibly be a bigger pile of shit, here it is. No wonder people who trust FOX "News" and use it as their only source are as stupid as a box of fucking rocks.

• 73! Vogue's 73 Questions videos are some of my favorite things on YouTube. Yes, it's staged and rehearsed, but you do get to know some nifty facts about interesting famous people. My hands-down favorite is Lupita Nyong'o...
And today I found out that Aziz Ansari has one!
And, of course, you can't watch the Vogue 73 Question videos unless you bask in the glory that is Vogue editor-in-chief Anna Wintour...

• Vera! I wouldn't watch Touched by an Angel... but Della Reese will always be "Vera" from Harlem Nights to me. I love that character as much as I could possibly love any movie character, and it was ALL thanks to Della...
Rest in Peace, Miss Reese... you will be missed.

• Crisis! Holy crap...
I'm more excited for this than I am to see Justice League. For the hundredth time... put the people in charge of the TV DC Universe in charge of the Cinematic DC Universe! The mind boggles at the possibility of what they could do with a big-screen budget given the amazing stuff they come up with for television every week.

• Family Values! It's like fucking clockwork. Some asshole is always getting caught with his dick in a place he tells OTHER PEOPLE they can't put their dick into. Any time I see some rabid homophobe ranting against homosexuality, I just assume it's because they're overcompensating. 90% of the time, it's true. Case in point... "State legislator Wes Goodman (Republican, obviously) has resigned after admitting he was busted having sex with a man in his office. The married conservative Ohio state lawmaker was known for his anti-LGBTQ stances." Because of course he was. Aren't they always? Hypocritical bullshit like this is getting so very tired.

• Quo! And, lastly, I leave you with the hellish buttfuckery that's become our status quo...

Time to start packing...
Tags:
Bullet Sunday
,
Comic Books
,
Dumbassery
,
FOX News
,
Liberal Redneck
,
Net Neutrality
,
Photography
,
Pig-Fucking Assholes
,
Politics
,
Supergirl
,
The Flash
,
Videos
Categories:
Bullet Sunday 2017
,
News – Politics 2017
,
Photography 2017
,
Travel 2017
—
Click To It:
Permalink
—
0 Comments: Click To Add Yours!
Posted on March 8th, 2015

You can stop being depressed that the end of Daylight Saving Time stole an hour of your life... because Bullet Sunday starts... now...

• Saturday Night! How refreshing to watch an episode of SNL that doesn't have you fast-forwarding through the whole thing! The highlight of the episode, of course, was guest host Chris Hemsworth as Thor celebrating The Avengers' triumph over Ultron...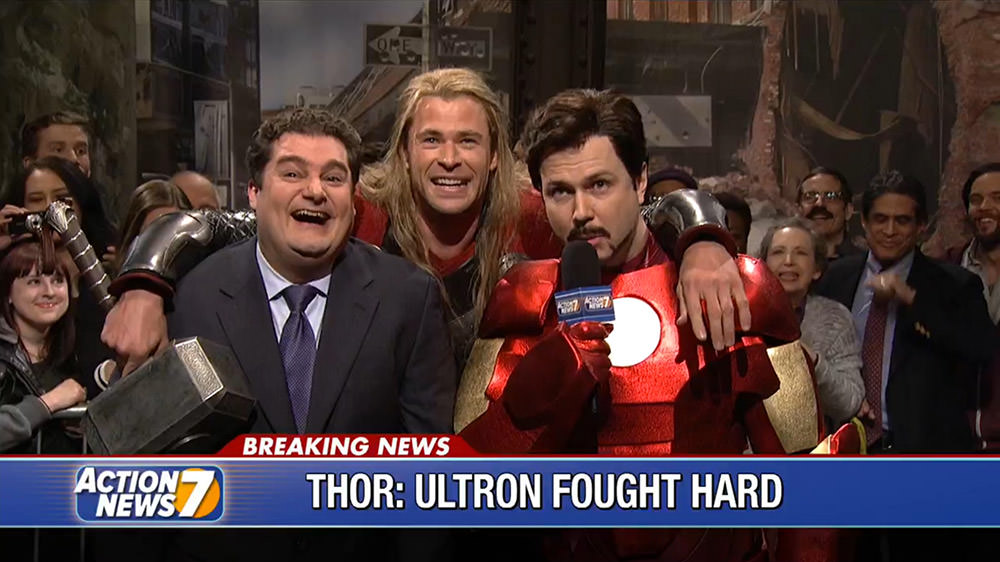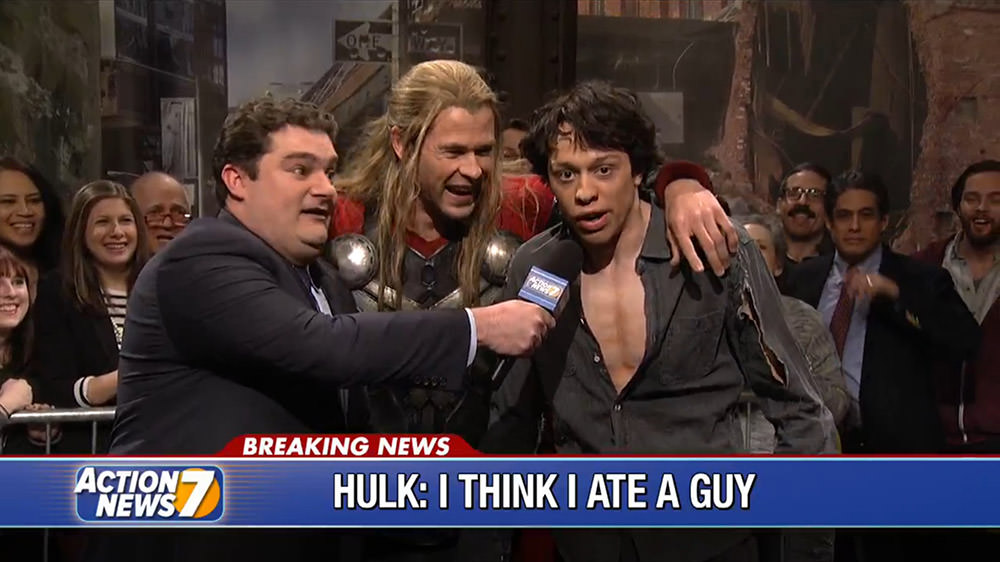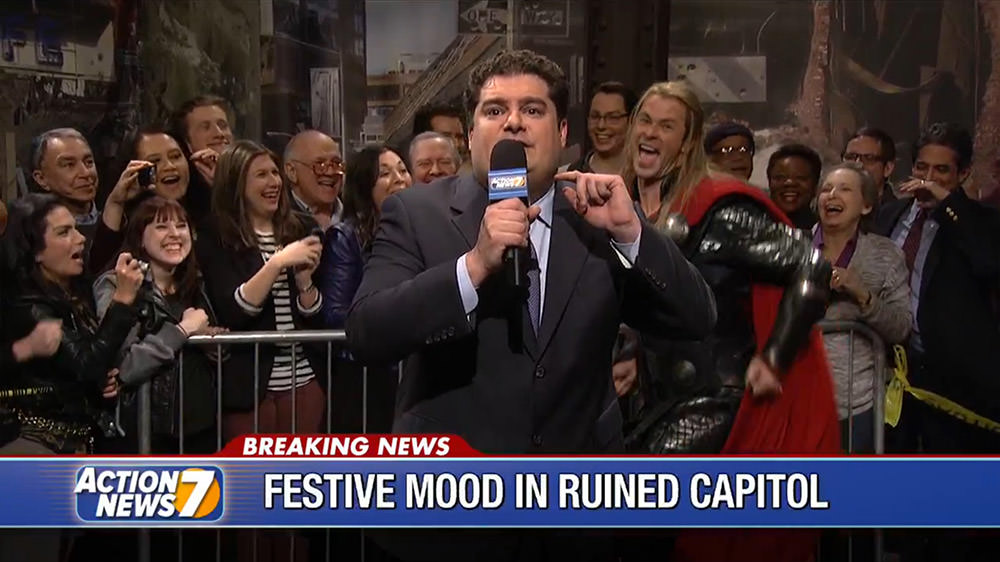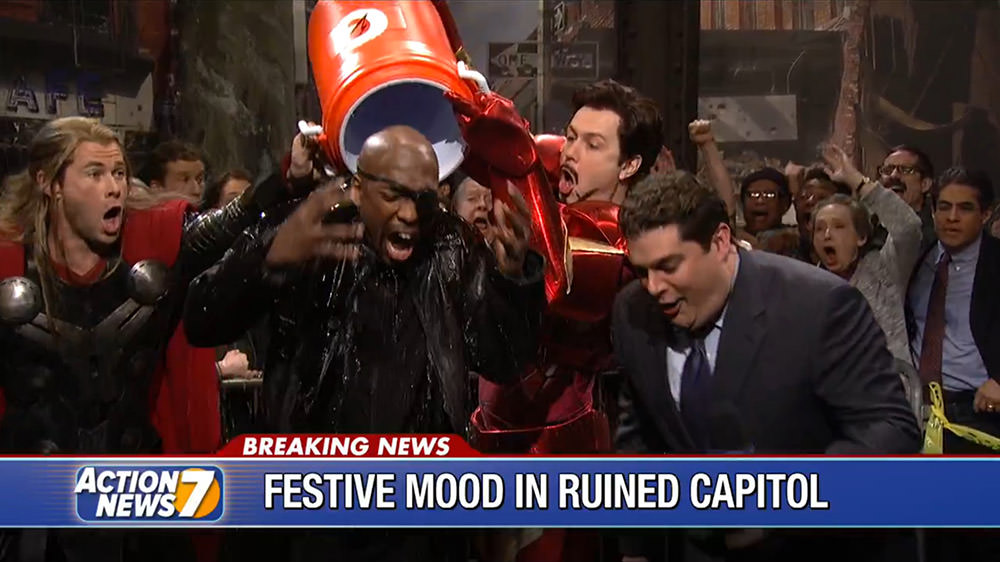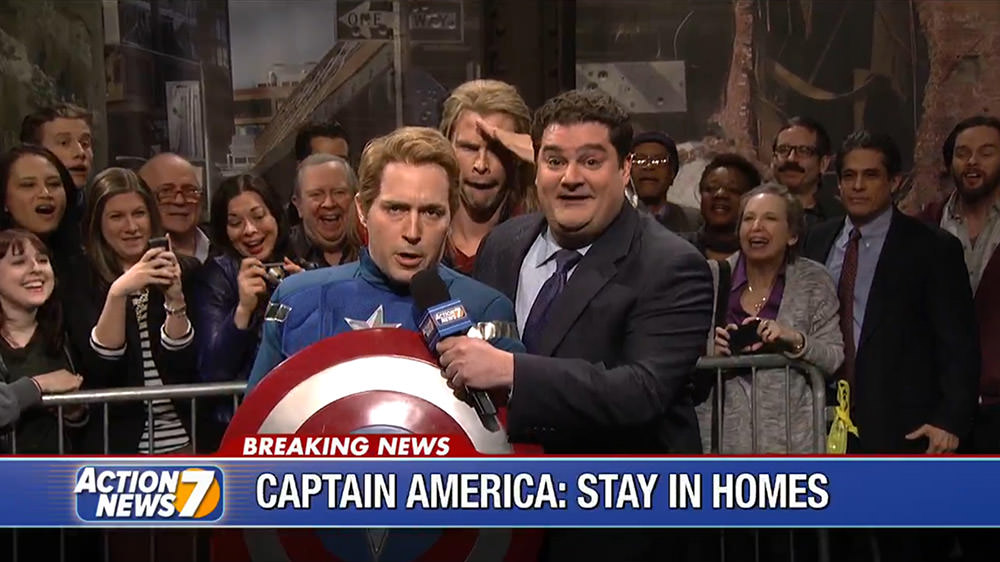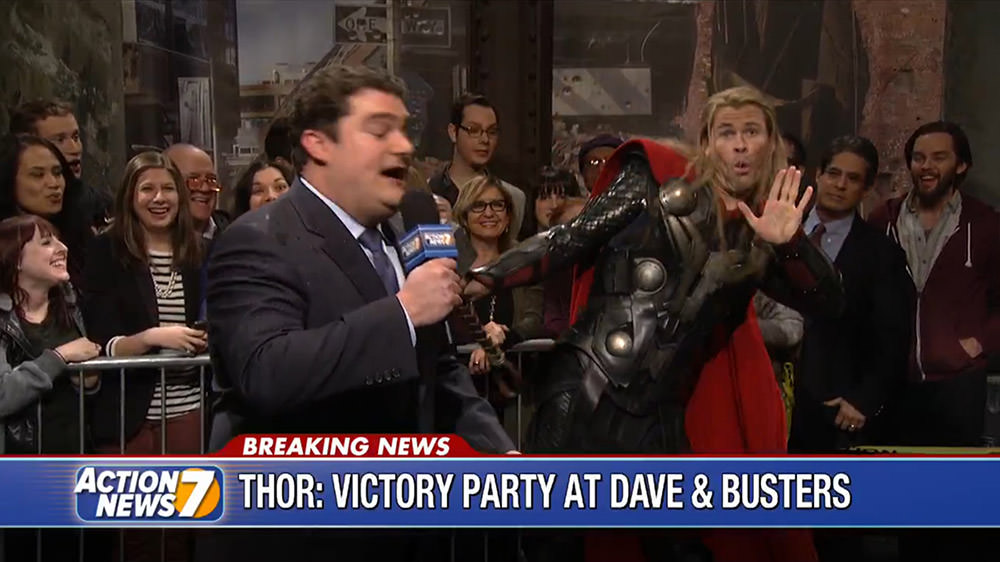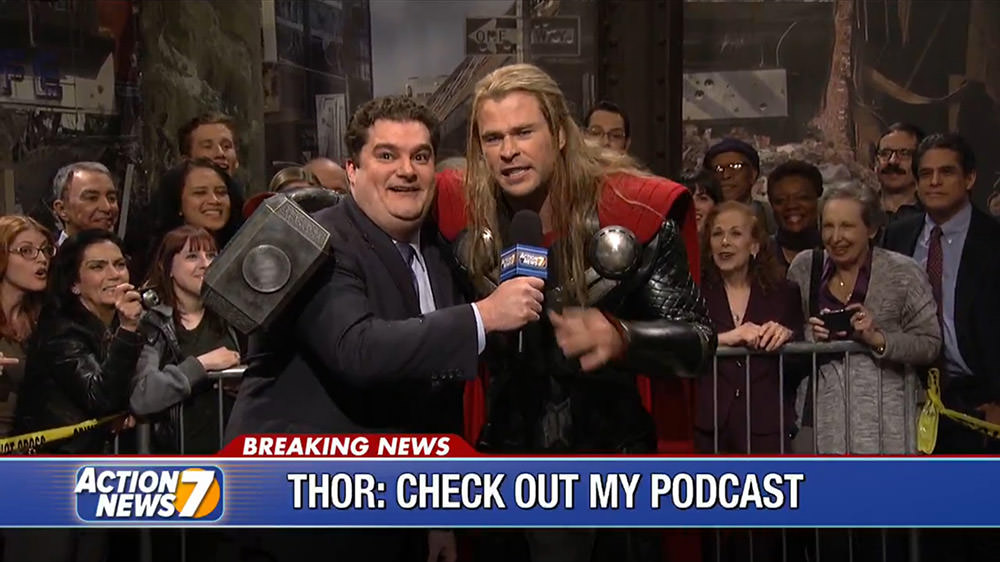 "Victory Party at Dave & Busters" is probably one of the best things to appear on Saturday Night Live in over a decade.

• Heroic! And speaking of Marvel comic book movie heroes named "Chris" doing amazing things... even though Chris Evans won his Super Bowl bet with Chris Pratt, he appeared at Seattle Children's Hospital in costume as Captain America anyway...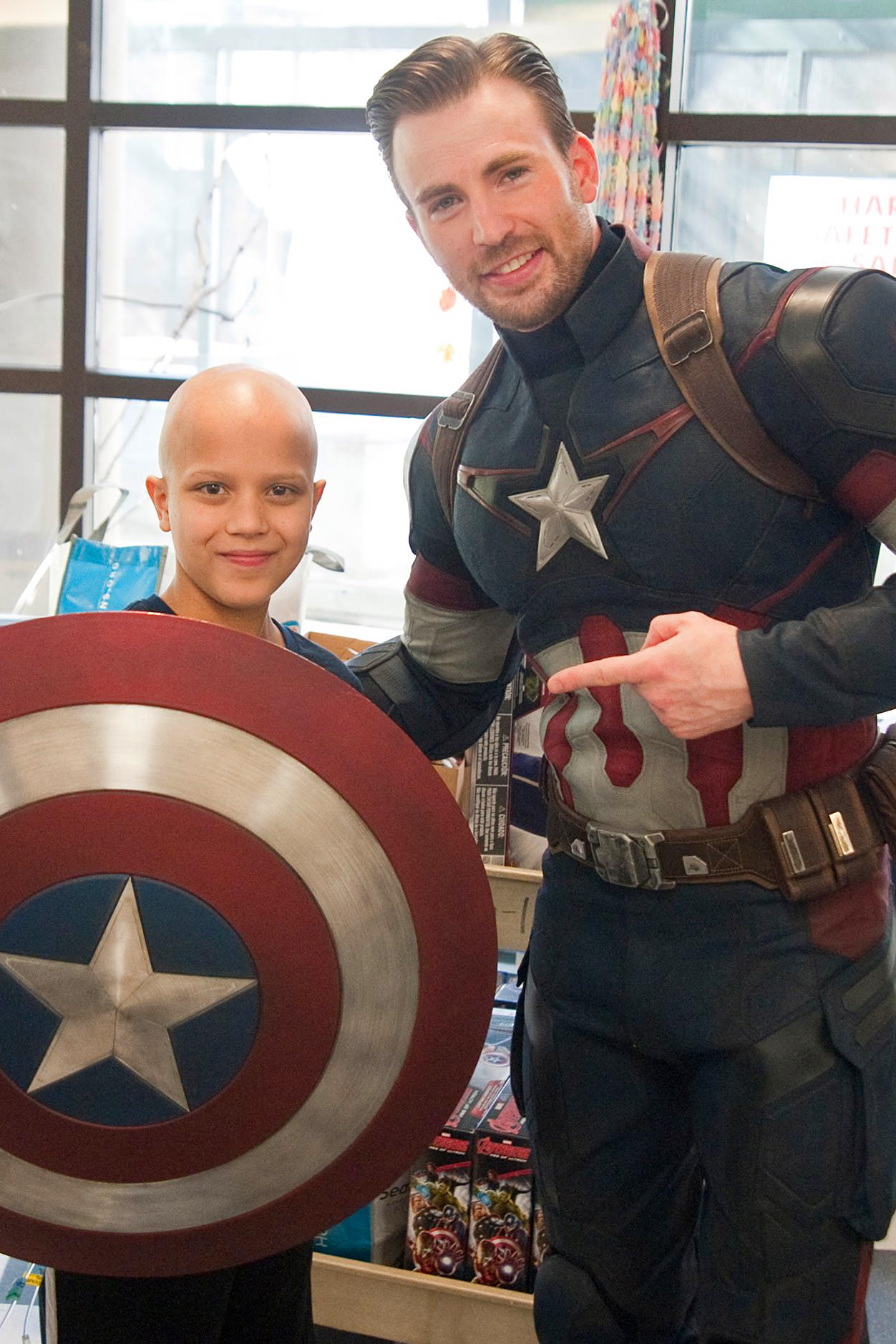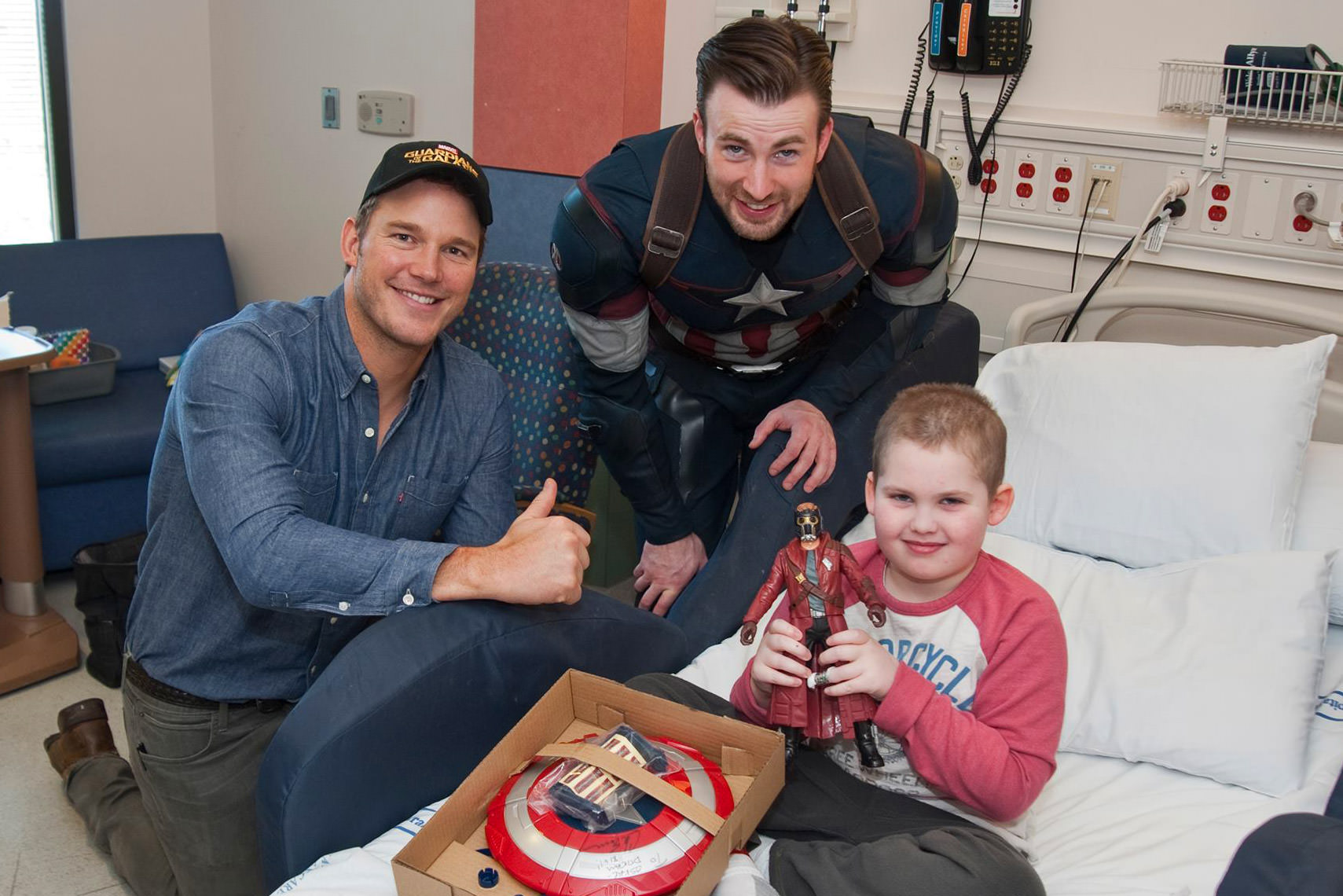 This is after he appeared with Pratt (who was in costume as Star Lord) at Boston's Christopher's Haven after winning the bet...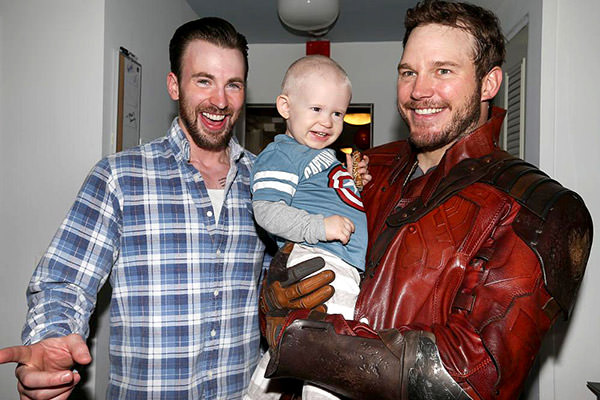 What a decent couple of guys. It would have been so easy to skip the effort involved in doing something so amazing... on top of raising $27,000 for these terrific children's charities... but they're using their fame and fortune exactly how it should be used, and that's the best kind of hero you can be.

• Super! Well, it's not as hideous as I feared... a little dark maybe... but the suit for the upcoming Supergirl television show has been revealed...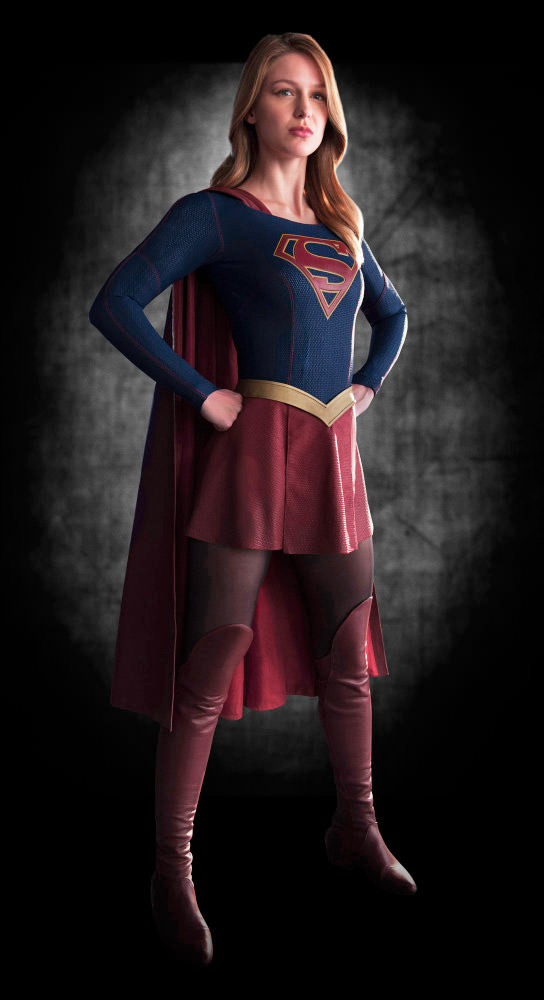 Costume designer Colleen Atwood has a pretty darn good track record with the costumes for Arrow and The Flash, and it looks like she's got another home run on her hands. Melissa Benoist is certainly looking super enough for the part, that's for sure.

• Presidential? HE'S offended?!? I don't know what offends ME more... that Rand Paul is a bigoted piece of shit... or that he's propagating anti-vax idiocy... or that his concept of foreign policy is so far removed from reality that he might as well live in Narnia... or that some of his domestic policy ideas are so impossibly naive that you have to wonder if he's switched bodies with his younger 13-year-old self like what happened in that Jennifer Garner movie 13 Going on 30... or... or... or... holy crap... he's probably going to run for president, isn't he?

• McCarthyism! If my name were associated with being a complete and total piece of shit who is responsible for children getting sick and even dying, I'd want to change it too.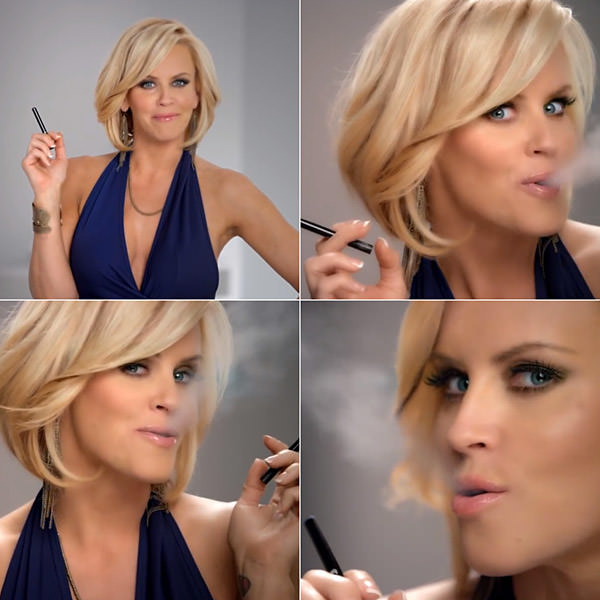 She's just the absolute worst.

• Lonny! I have no clue how Next Time on Lonny escaped my notice... for two seasons... but catching up on the web series while working at work this fine Sunday was definitely the best part of my day. WARNING: Contains all matter of profanity, depravity, and violence... definitely NSFW...
Sure thing, Dog Moon! You can't just watch just one, because the insanity escalates with each new episode.

• Sausage! If Lonny wasn't enough to satisfy your comedy craving this fine Sunday, the guys at Nacho Punch have created a porn film "by Wes Anderson" that's beyond dead-accurate...
You know you're getting tired of the repetitive wackiness of Wes Anderson films when you can't tell the parodies from the real thing any more.

The end. I'd post more bullets, but with only 23 hours in the day, I haven't got the time.
Tags:
Assholes
,
Avengers
,
Bullet Sunday
,
Guardians of the Galaxy
,
Idiocy
,
Marvel
,
Marvel Studios
,
Saturday Night Live
,
SNL
,
Supergirl
,
Video
Categories:
Bullet Sunday 2015
,
Internets 2015
,
News – Politics 2015
,
Television 2015
—
Click To It:
Permalink
—
3 Comments: Click To Add Yours!