For comic book geeks, this truly is the golden age of cinema. On the Marvel side of the aisle, they have been killing it over and over and over again. This time it's with one of my most favorite Marvel heroes, Black Panther.
Given my passion for comic books, this is going to be a long one, so strap yourself in.
From the time I first started reading comic books, I was mostly a "DC Comics guy." This was undoubtedly because of DC being the home of Batman, probably my favorite super-hero. Batman doesn't have any powers except being absurdly rich, and yet he can hold his own on any super-team against even the most powerful villains. He made me think that I could be a super-hero too one day... all I needed was millions of dollars and a butler.
When I branched out into Marvel comics, it was a very different world. Sure their stories happened in a real place like New York City and not a fictional one like Metropolis or Gotham City, but that was just geography. To a kid in central Washington State, New York might as well have been the moon (home of The Inhumans!). The fact that Marvel tried to give larger-than-life heroes mundane problems was kind of lost on me. Spider-Man has all these amazing powers where he could earn hundreds of thousands of dollars as a body guard, but he chooses to be a struggling photographer? What sense does that make? Superman may live a mundane life as Clark Kent, but at least he had the sense to pick a career where he could pay the rent.
It went on and on like that for me with Marvel, the X-Men being the most perplexing of all. They never got tired of being persecuted as mutants, even with all the powers they possessed. I mean, yeah, many of them had human parents that probably made them sympathetic to the plight of mere humans... but come on. That's a plot point that gets really old, really fast.
There were two exceptions with Marvel, however.
Doctor Strange whose magical world was far more fascinating to me than anything Dr. Fate was ever given to do over at DC Comics.
Black Panther who was nothing like any other super-hero I had ever seen.
Doctor Strange already had his own fantastic movie, and now it's Black Panther's turn.
At last
.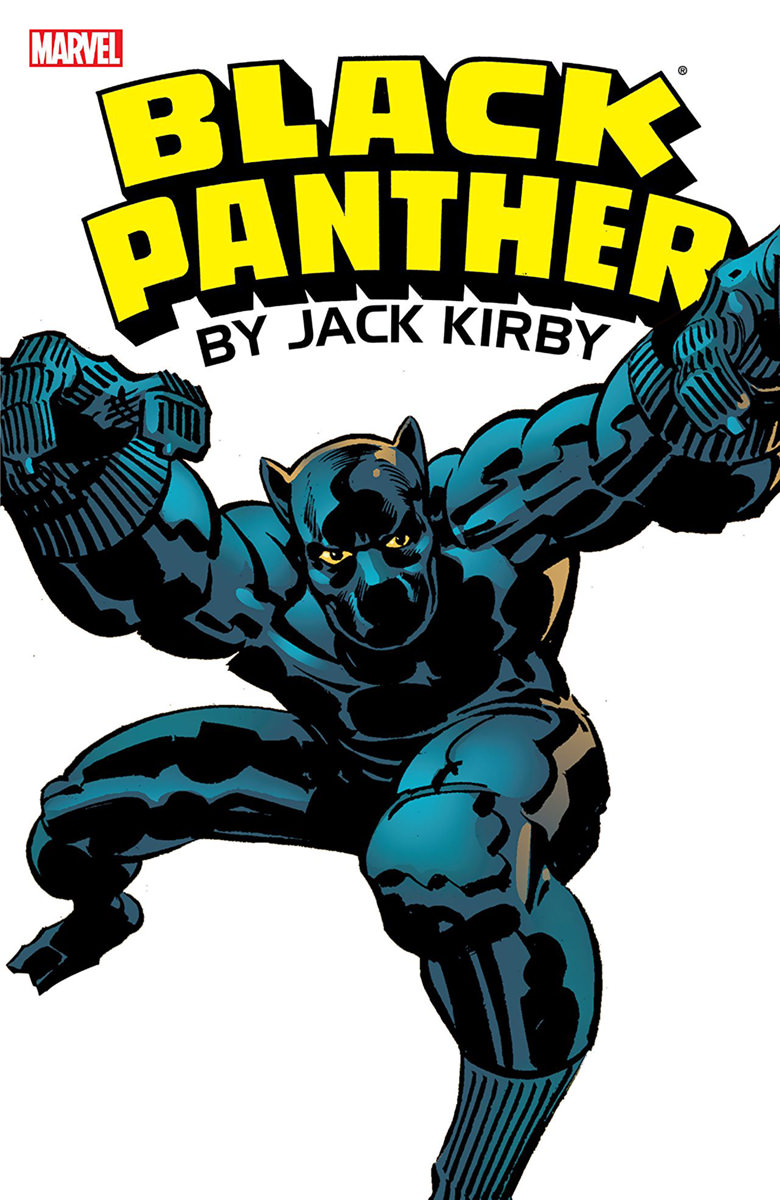 For those who have not yet seen the film, my spoiler-free review would have to be
"It's faithful to the source material with plenty of nods to the comics... along with being wonderfully written, superbly cast, beautifully filmed, and fully realized... all while being painfully socially relevant."
I seriously loved every frame of it, and Ryan Coogler, his team, and his cast deserves every bit of praise being sent their way.
For everybody else?

Alrighty then.
Prior to seeing Black Panther I pretty much knew what to expect. King T'Chaka was killed in Captain America: Civil War, his son T'Challa returned to Wakanda to become king... and somewhere along the way Killmonger shows up to ruin his day. And since we all know that Black Panther and many characters from his film will be showing up in Avengers: Infinity War, it's a forgone conclusion that T'Challa comes out on top. The hero wins. The villain dies. End of story. Right?
Surprisingly? It's not quite so cut-and-dry at that.
But I'm getting ahead of myself. You'll find my thoughts on Black Panther in an extended entry...
Vibranium in the comic books has a fairly complex and convoluted history for a fictional metal. Since the Marvel Studios movies can define their own history free from decades of comic book lore, they're able to streamline their story of vibranium considerably. I mention this because it's impossible to have a discussion about Black Panther in the comics or the movies without talking about vibranium, as the two are inexorably linked.
In both the comics and the movies, vibranium is a rare metal that sits under the African nation of Wakanda. Thanks to an asteroid filled with the stuff crashing in the region millions of years ago, the small country has become the most technologically advanced and wealthiest nations on earth. Fearful of what the outside world might do if they found out about their secret, Wakanda hid itself from the rest of the planet.
From there, things diverge considerably. The comic books get into wacky vibranium alloys, a similar element called anti-metal, an artificial vibranium called adamantium (made famous by Wolverine's claws), fake vibranium called reverbium, and all kinds of other vibranium-related stuff. In the movies vibranium is just that tough metal that Captain America's shield is made out of. Until Black Panther, that is. I say this not to be critical... on the contrary, I actually love that the cinematic universe doesn't have so much baggage attached... but it does feel odd to be a die hard comic book fan and know what you know when you see what you see in the film. Especially when it comes to the characters.
Queen Ramonda may be T'Challa's mother instead of step-mother (making Shuri his sister instead of step-sister), but they're there. Everett K. Ross may be a CIA operative instead of from the US State Department, but he's there. M'Baku may be an outsider sometime-hero of Wakanda instead of the super-villain Man-Ape, but he's there. Zuri may be a priest instead of a warrior, but he's there. The Dora Milaje, Nakia, Okoye, W'Kabi, Erik Killmonger, Ulysses Klaue... the list goes on and on. They may be a little different or a lot different, but they're all there. And they're all great because they all serve a purpose in the film rather than just being name-dropped for comic book fans.
And that's the ultimate brilliance of this movie. It's faithful to the source material... but not to a fault.
From a comic book fan's perspective, that's about the best you can hope for...
Since everybody on earth is seeing this film, you don't need a plot synopsis from me. I'll spare you and just put my bulleted comments here...
I love that Black Panther has strived to distinguish itself from being "just another comic book movie." Nowhere is that more evident than the brilliant realization of Wakanda for the silver screen. It's the backbone of the film and it looks amazing. Everything about it is technologically advanced and deeply reflective of its African roots. A lot of thought and research went into making it seem as if Wakanda is a real place with a culture and people that are fully realized.
African culture is not the only things being wonderfully represented. Women are also beautifully portrayed. T'Challa's little sister Shuri is a teenager, but easily smarter than Tony Stark (who is three times her age). And then there's Danai Gurira's Okoye and Lupita Nyong'o's Nakia, two characters that kick such copious amounts of ass that it's almost redundant when Black Panther enters the scene.
To keep the Marvel Studios movies from stepping all over each other, the studio seems to touch on different genres with each franchise. They've turned T'Challa into the James Bond of the Marvel Cinematic Universe, which was oh so smart. The whole diversion into South Korea set the tone for how international intrigue could work in future Black Panther films, and I definitely want to see that.
Killmonger is not a cookie-cutter bad-guy who's bad just because he's bad... but a fully-realized antagonist which has a legitimate story with ultimate goals which are not obviously "evil." He's definitely doing bad things. There's no mistaking him as the villain of the movie. But he ultimately had a viewpoint that's not wrong, which is reflected at the end of the movie when T'Challa realizes it... and changes everything.
Even secondary characters are fairly nuanced... well, as nuanced as they can be given the two-hour-and-fifteen-minute runtime. W'Kabi betraying T'Challa was kinda shallow, but they hinted to his relationship with Okoye, so it didn't feel that way. Same with M'Baku, who would have been a throw-away when he rescued T'Challa... if not for his challenge to the throne at the beginning. Same with Zuri, who wasn't given much to do as high priest... but whose role had serious ramifications once we saw his past. And even Everett Ross, who was always used as an entry point for a white audience, was given a past in the Air Force which smartly paid off at the end of the film in a way that didn't step all over the larger picture with a "white savior" character. Nothing about the writing and characters are lazy or half-assed here. Every moment is important to the grand narrative, which is a big part of what makes the film so amazing.
There is no reason... none... that Black Panther can't get nominated for multiple Academy Awards. But if the costuming doesn't win the Oscar, there's something seriously wrong.
I have not been disappointed with a single Marvel Studios film. All 17 before this one were gold. But Black Panther is beyond gold. It is brilliant in all the right ways. It is different in all the right ways. Black Panther isn't gold... it's vibranium.
Time to update my "Y2K Super-Hero Comic Book Renaissance" scorecard...
Ant-Man... A
The Avengers... A+
Avengers: Age of Ultron... A
Batman Begins... A
Batman Dark Knight... A+
Batman Dark Knight Rises... A
Batman vs. Superman: Dawn of Justice... D
Big Hero Six... A+
Black Panther... A+
Blade... B
Blade 2... B
Blade Trinity... B-
Captain America... A+
Captain America: The Winter Soldier... A+
Captain America: Civil War... A+
Catwoman... F
Daredevil... B-
Daredevil (Director's Cut)... B+
Deadpool... A
Doctor Strange... A
Electra Woman and Dyna Girl... B-
Elektra... D
Fantastic Four (2005)... C
Fantastic Four: Rise of the Silver Surfer... D
Fantastic Four (2015)... D+
Guardians of the Galaxy... A+
Guardians of the Galaxy: Vol. 2... A
Ghost Rider... C
Ghost Rider: Spirit of Vengeance... D
Green Hornet... D
Green Lantern... C+
Hellboy... A
Hellboy 2: Golden Army... A
Hulk... C-
Incredible Hulk... B
The Incredibles... A+
Iron Man... A+
Iron Man 2... A-
Iron Man 3... A+
Jonah Hex... F
Kick-Ass... B+
Kick-Ass 2... B-
Man of Steel... F-
Punisher... C+
Punisher War Zone... C
Scott Pilgrim vs. The World... C
Spider-Man... B+
Spider-Man 2... A
Spider-Man 3... D-
Amazing Spider-Man... D
Amazing Spider-Man 2... D-
Spider-Man: Homecoming... A+
Suicide Squad... D
Superman Returns... C+
Thor... B+
Thor: The Dark World... B
Thor: Ragnarok... A+
Watchmen... B
The Wolverine... B
Wonder Woman... A
X-Men... C
X-Men 2: United... D
X-Men 3: Last Stand... F-
X-Men Origins: Wolverine... D
X-Men: First Class... B
X-Men: Days of Future Past... B-
X-Men: Apocalypse... D+