Posted on February 18th, 2018

I was lying last week when I said that Spring was just around the corner, because Winter reared its ugly head again this weekend... so better really prepare yourself, because Bullet Sunday starts... now...

• Camera Historica! As somebody who loves photography, loves cameras, and loves history, the story of Sean Flynn's Leica M2 camera is an amazing read. It's a short read, and you should stop reading this and go take a look right now...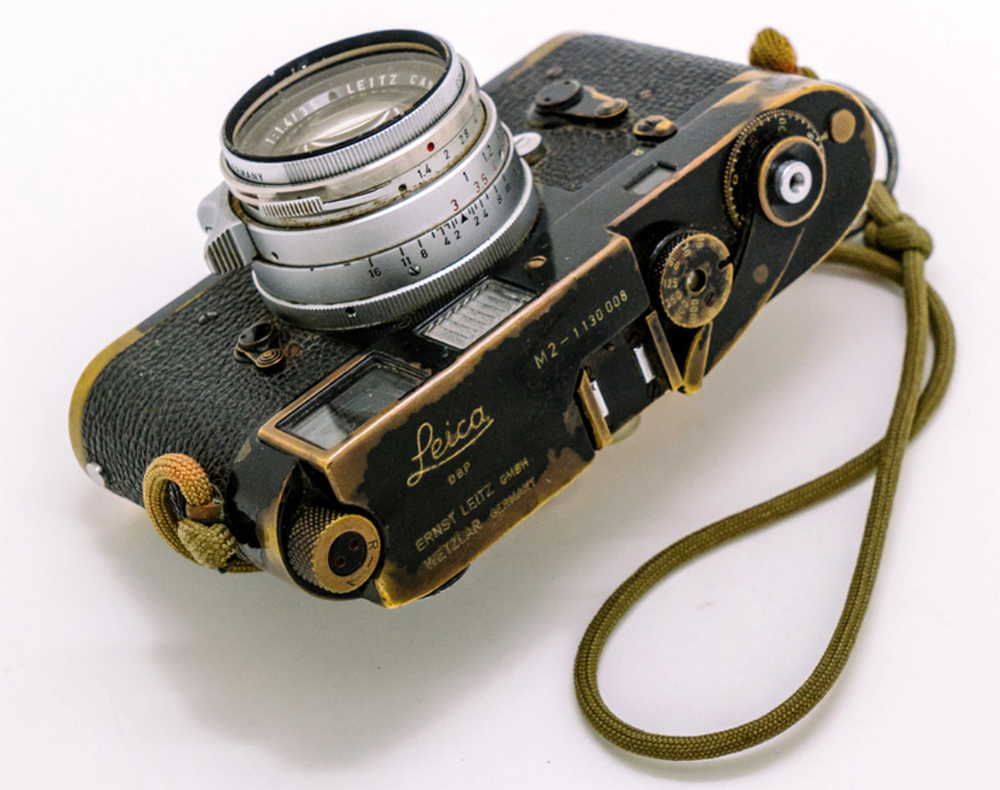 After reading this article, I started Googling Sean Flynn because he sounds like such a fascinating person. Turns out he absolutely was. The son of Errol Flynn and Lili Damita, he had an interesting life, a mysterious death, and everything in-between was an effort to forge his own path and find his own way. If you'd like to read more, this article is a good start.

• Black Panther Fever! If you're playing LEGO Marvel Super-Heroes 2 (and why wouldn't you be?) then you must get the Black Panther DLC immediately. If not sooner...
I was hoping for an actual Black Panther movie LEGO game, but I guess this will have to do.

• Pneumatic! Well this is scary. If you only knew the number of times I've rested my pneumatic nail gun on somebody's head... I never thought that it might be dangerous! You learn something new every day!
And, as an aside... ZOMG! DID YOU GUYS KNOW YOU'RE NOT SUPPOSED TO EAT TIDE PODS? IT SAYS SO RIGHT ON THE PACKAGE!! WHO KNEW?!? So much is coming to light now that I've started reading stuff!

• Chaotic Neutral! Every once in a while I fall down the rabbit hole of YouTube videos. And it's not always just cat videos I'm watching. I stumbled upon this one, which is pretty epic...
This is one of those situations where I'm not sure exactly how to feel after having seen it. I definitely agree that it's the perfect way to explain "Chaotic Neutral" to somebody who isn't familiar with Dungeons & Dragons.

• Netflix Binge! I had to work this holiday weekend, but while I was working at home I had Netflix running. Every once in a while I feel the need to watch the service between Marvel shows and seasons of One Day at a Time so that I don't feel bad about paying the monthly fee. Here is what I watched...
The Joel McHale Show. ZOMG! Netflix has essentially brought back Talk Soup and it's glorious! I didn't realize how much I missed this show. Guest star cameos galore! Hilarious television fun.
Playing it Cool. After watching Chris Evans just kill it in Gifted, The Losers, and as Captain America in all the Marvel movies, I was interested in seeing what else he's been up to that I might not have seen. Playing it Cool was the first I came across. I'm not into RomComs, but have to admit that this was pretty good. Kinda had a different perspective, despite being predictably predictable.
Before We Go. Another Chris Evans movie and his directorial debut. So awful. An impossibly long, drawn-out mess of a movie that is boring to a fault, despite having some amazing acting by Evans and Alice Eve. What's sad is that I think Chris Evans would make a hell of a director... he just needs much better material.
The Cloverfield Paradox. I haven't been impressed with any of the "Cloverfield" films, despite critical acclaim, and this was really no different. The latest installment seems a mishmash of much better films and is just so weak in story and character development as to kill any investment the horror aspects of the film. A complete dud.
Tamborine As a huge fan of Chris Rock, I was excited to see new standup after so long. He's got a lot to say and he says it all. As always, he's funny and painfully socially relevant.
A Futile and Stupid Gesture. I admit I took a look at this movie just because I'm a fan of Will Forte and didn't bother investigating anything about it. Turns out it's the story of the rise and fall of National Lampoon Magazine and Doug Kenney. Surprisingly entertaining and well worth watching.
Burnt. Bradley Cooper seems to have dropped off the radar after some very high profile films, and I completely missed this movie where he plays a talented chef who implodes, then tries to work his way back to fame and glory by earning a third Michelin star.

• Skippy! And speaking of Chris Evans in The Losers, this scene is pretty much perfect...
Such a great character from such a great movie... I wish they would make a sequel.

Later, bullet gators!
Posted on June 18th, 2017

Happiest of Father's Days to all the dads out there, including mine! Your special day is about to get a whole lot specialer, because an all-new Bullet Sunday starts... now...

• Buck/Mac! It's tough to say whether I'm a bigger fan of "Classroom Instruments" on Fallon or "Carpool Karaoke" on Corden because I love them both. But when Lindsey Buckingham and Christine McVie are the ones performing on "Classroom Instruments," it's kinda a no-brainer. My Fleetwood Mac love is strong with them...
Also on Jimmy this week... a terrific installment of "Google Translate Songs" with Miley Cyrus!
I sure wish they'd make a new Hannah Montana movie!

• Batman! And now from the "Senseless Crap I want Because I Just Can't Help Myself" department... BOB ROSS FUNKO POP!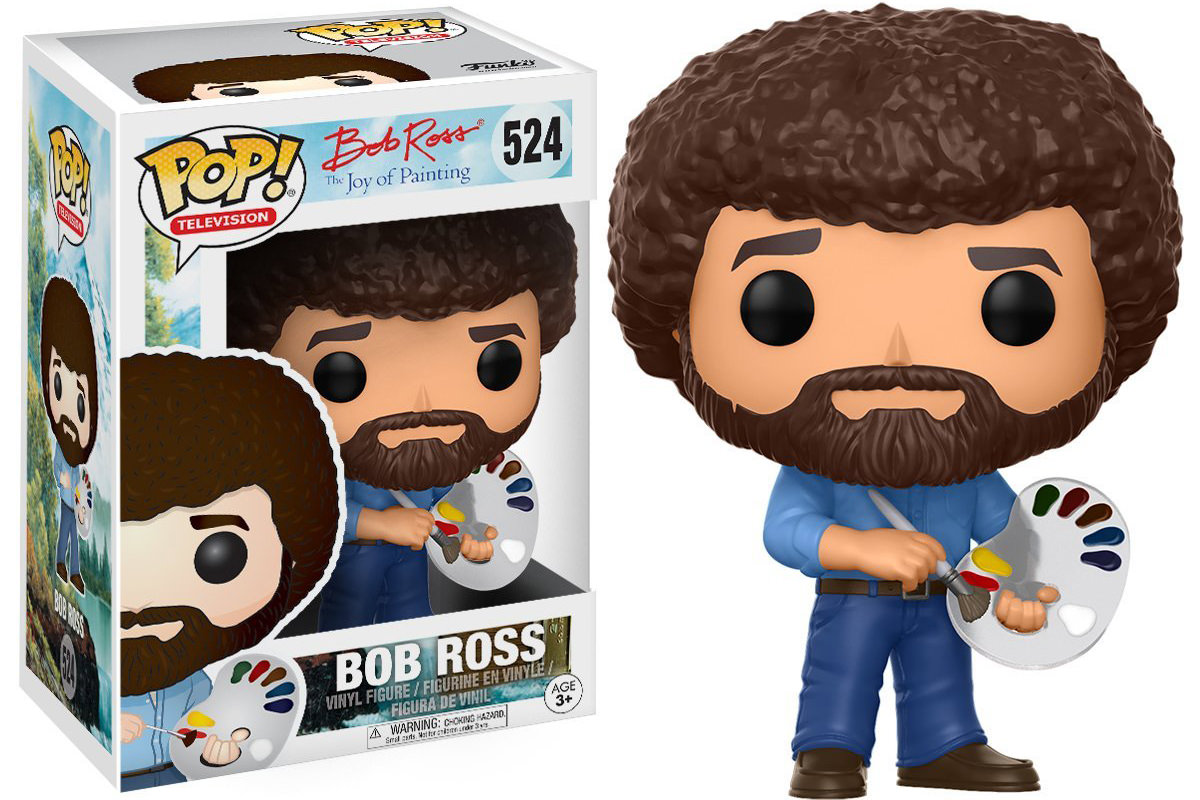 I mean, come on. Bob Ross is an inspiration to all of us! How cool is this?

• Magic Wand! ZOMG! TOTAL MAGIC FOR CLEANING TOILETS!

When my toilet brush died, I went shopping and found this thing on sale. I didn't like the idea of it being wasteful with the disposable scrubber pads, but it's not like I scrub my toilet every single day, so I pulled the trigger. If nothing else, it's a lot more sanitary. Holy crap! So easy! And powerful! I use one pad on both toilets and it works better than any amount of scrubbing with my old brush. If you haven't tried this, and like bathroom cleaning chores to be dead-simple, it's worth a look!

• A.I.! In news that should surprise absolutely nobody, an Artificial Intelligence developed its own non-human language after being programmed by Facebook to negotiate like people. Because of course bots observing Facebook would have to develop their own language! I mean, come on, mere human words can't describe the horrors you'll find on Facebook. I wonder how they say "ALL HUMANS MUST DIE!" in their language? Because I know that this would be my first conclusion after having looked at Facebook for my entire existence.

• Bargain! Whoa! The new 15-Gauge Milwaukee cordless nail gun I just got for 40% off at Home Depot (Reg. $400, Sale $240) came with $155 worth of stuff! Which means I got an awesome nail gun for $85! How is this even possible? Sweet!
M18 & M12 Rapid Charger ($80)
M18 Battery ($50)
Milwaukee Tool Bag ($25)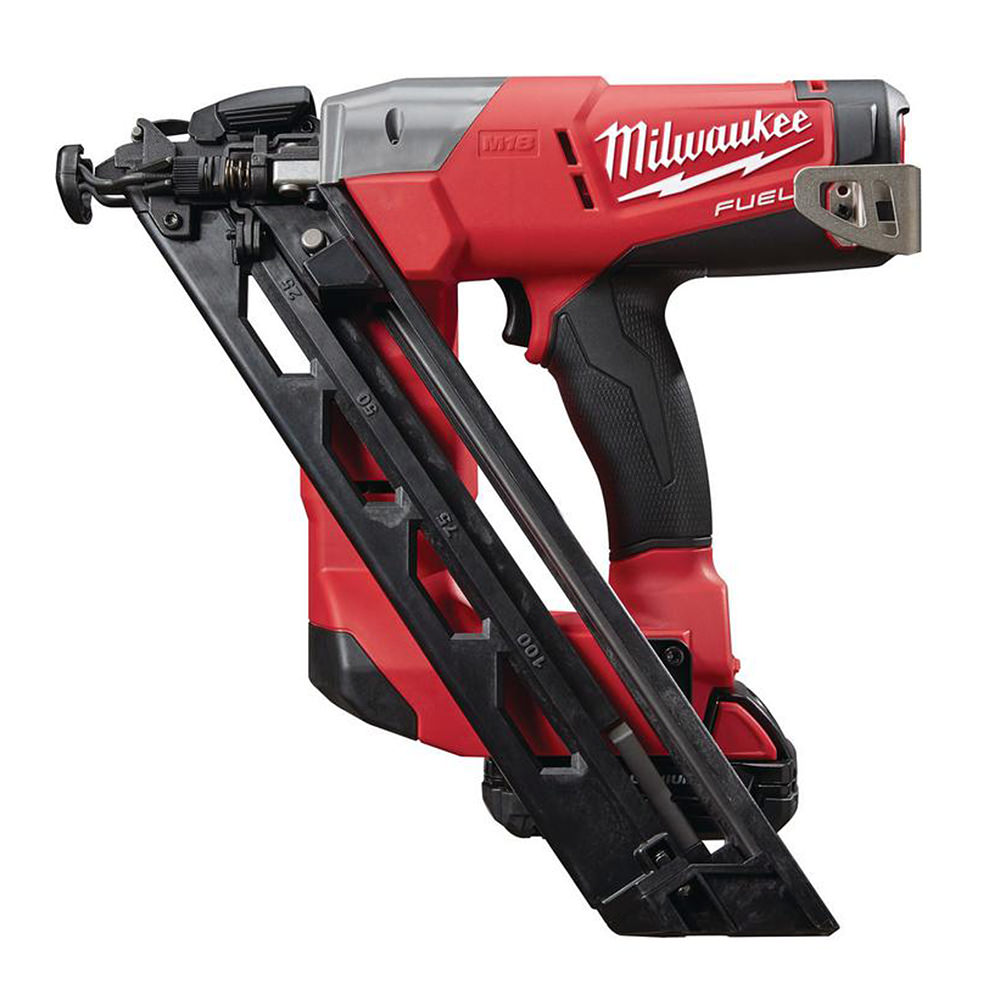 So glad I didn't pass up this deal, even though I couldn't afford it and am now sitting in some credit card debt. If you would also like to go into debt, the sale is going on through the 21st of this month (that's Wednesday).

• Bye, Aisha! Ending on a sad note, Aisha Tyler is leaving The Talk after this season. Needless to say, I'm gutted. Usually with talk shows I look at who the guest is and only watch if it's somebody I like. Not so with The Talk. I watch every episode. It's the first thing to spool off my DVR when I get home. I love the show and, while all the ladies are wonderful, it was Aisha Tyler that got me to start watching...
I am excited for the many opportunities she has, but sad to see that she will no longer be waiting for me when I get off work. I have nothing but the very best wishes for all her future endeavors. Thank you. Thank you. Thank you.

And there's bullets for you.
Posted on June 12th, 2017

Ask anybody who knows me... I am most definitely not into clothes.
But I do want to wear nice clothes, so I save my money all year long and purchase everything on Black Friday. This is essentially doubling my buying power, even though any summer clothes I get will be "last year's models" by the time I end up wearing them. Oh well, because: affordable clothes. Which I hate shopping for. And the only thing I hate more than shopping for clothes? Finding a way to organize them in my closet.
When I moved into my new home one of the first things I looked at was the closets. Since the place was built in 1997, I was hoping it was "modern" enough to have smart closet spaces. But it didn't. Same old rod with a shelf on it that I had in my last place. This means all my shirts will end up scattered around while my suits hang in the corner and all my jeans get stacked on the shelf. Again.
Such a waste of space.
So I looked into some of those "closet organizer" websites where you can custom design exactly what you need. For me, this is rather simple...
A central shelving unit to organize my growing collection of denim.
Separated spaces for my shirts and suits.
Space for my dirty clothes hampers, which I am tired of tripping on.
This ends up looking something like this...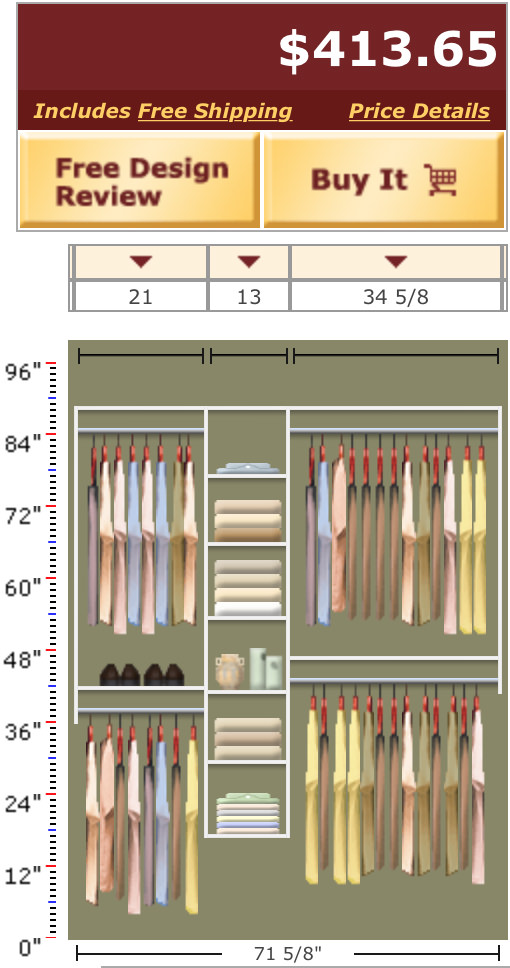 There are several problems here...
I'd have to toss out the rod on the bottom right to make room for the hampers.
The shelves are those wimpy "peg & hole" kind, which I hate. I am not even sure that they would support the weight of denim jeans stacked six high.
There is wasted space under the shelves where I would rather have more shelves!
The pieces hang on the wall, which seems dicey as hell.
The don't let you fill in all available space.
It's not real wood, so the quality will suck.
FOUR HUNDRED AND THIRTEEN DOLLARS FOR THIS PIECE OF SHIT? ARE YOU OUT OF YOUR FUCKING MINDS?!??
And so, I added "Closet Organizer" to my list of woodworking projects. Then, a couple weeks ago I sketched out what I needed, headed to Home Depot for lumber, then worked on the thing whenever I had a spare moment. It turned out amazingly awesome in every way...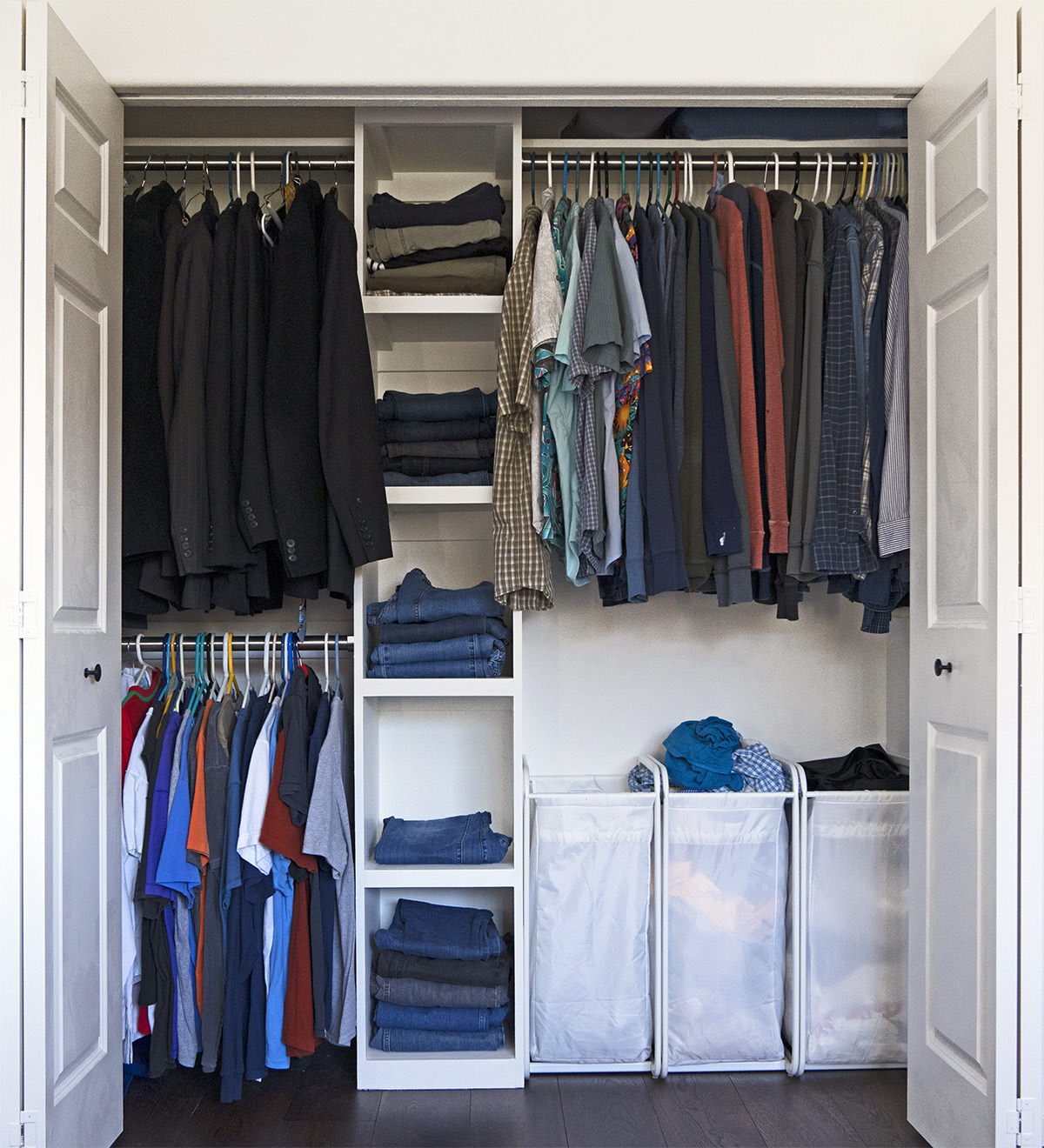 Features...
Solid wood and built like a tank.
Shelf supports for extra strength... won't collapse even when packed with heavy jeans.
Plenty of space for my 36-pair denim collection (biggest Black Friday savings).
Still room in the header for blankets, pillows, and storage.
Brushed stainless steel rods and hardware to match my ceiling fan.
Separate spaces for suits, shirts, and T-shirts.
Room for easy-access laundry hampers.
Beautifully constructed! Does not look like a cheap piece of crap.
$189 in materials. LESS THAN HALF THE COST OF THE SHITTY ONLINE ALTERNATIVE!
Well, it's kinda half the cost of the shitty online alternative. I ended up buying a biscuit cutter to join boards together, which added a $100 expense to the project that I wasn't anticipating. Even so... I still saved around $125 AND I've got a biscuit cutter than I'm sure to use on many future projects!
Oh... I think the cats like it too...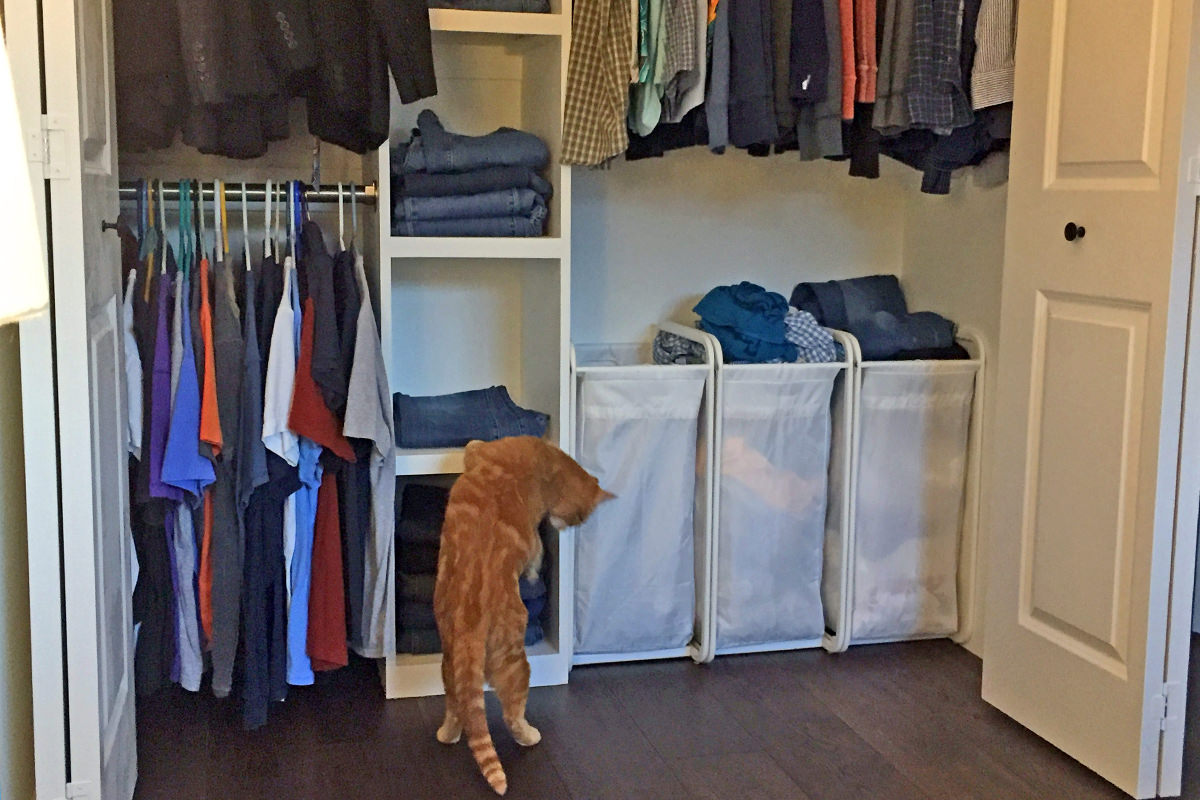 So... all in all a fantastic investment of my time. And I had fun building it to boot... almost no swearing!
On to the next project, whatever that will be.
Posted on June 11th, 2017

Time to bask in the rosy glow of the blogosphere, because an all new edition of Bullet Sunday starts... now...

• Batman! It's difficult for me to think about Sunday bullets when my head is trying to wrap itself around the passing of original Batman Adam West. It's even tougher to try and explain how his television show influenced my childhood. Yes, the show was cheesy as all get-out, but my love of comic books and super-heroes all goes back to Batman, which I faithfully watched in reruns every day after school...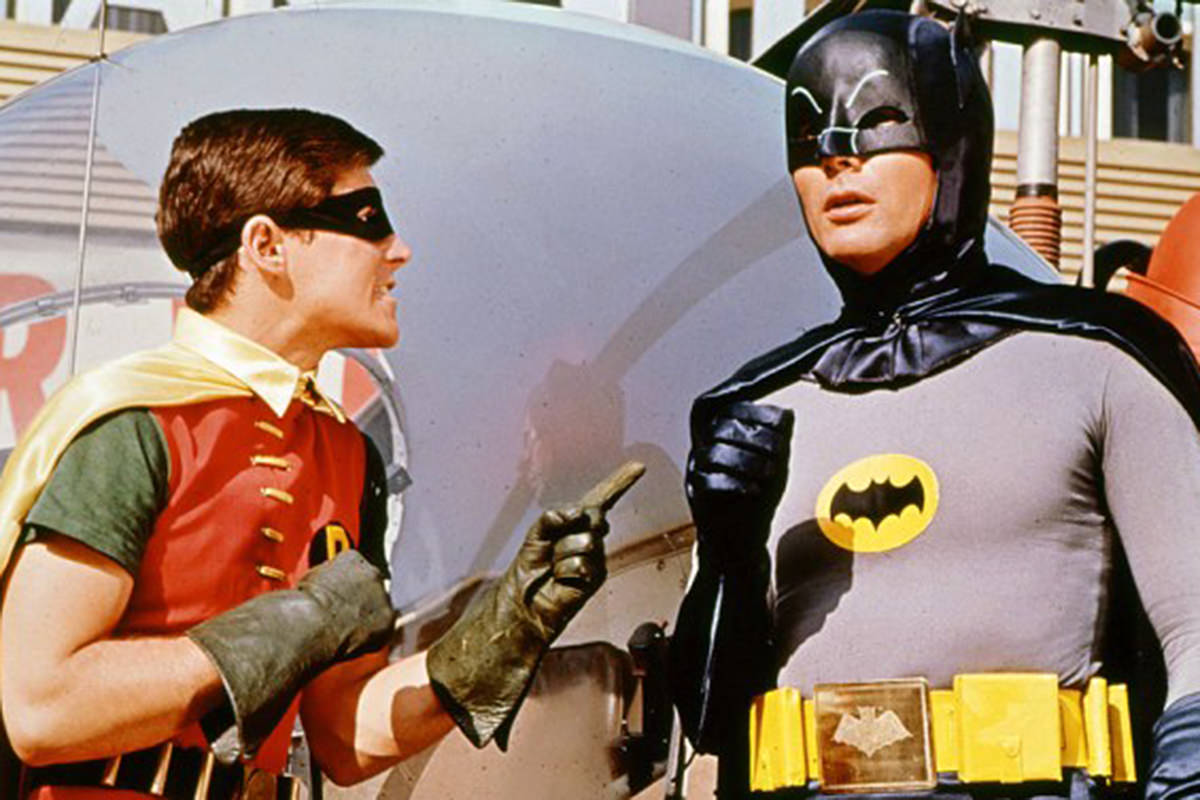 But the thing that cemented me as an Adam West fan is how the actor totally owned his character, and leveraged everybody's love of who he was to get an entirely new career as an animation voice actor. While probably best known for the Mayor of Quahog in The Family Guy, he voiced dozens of roles...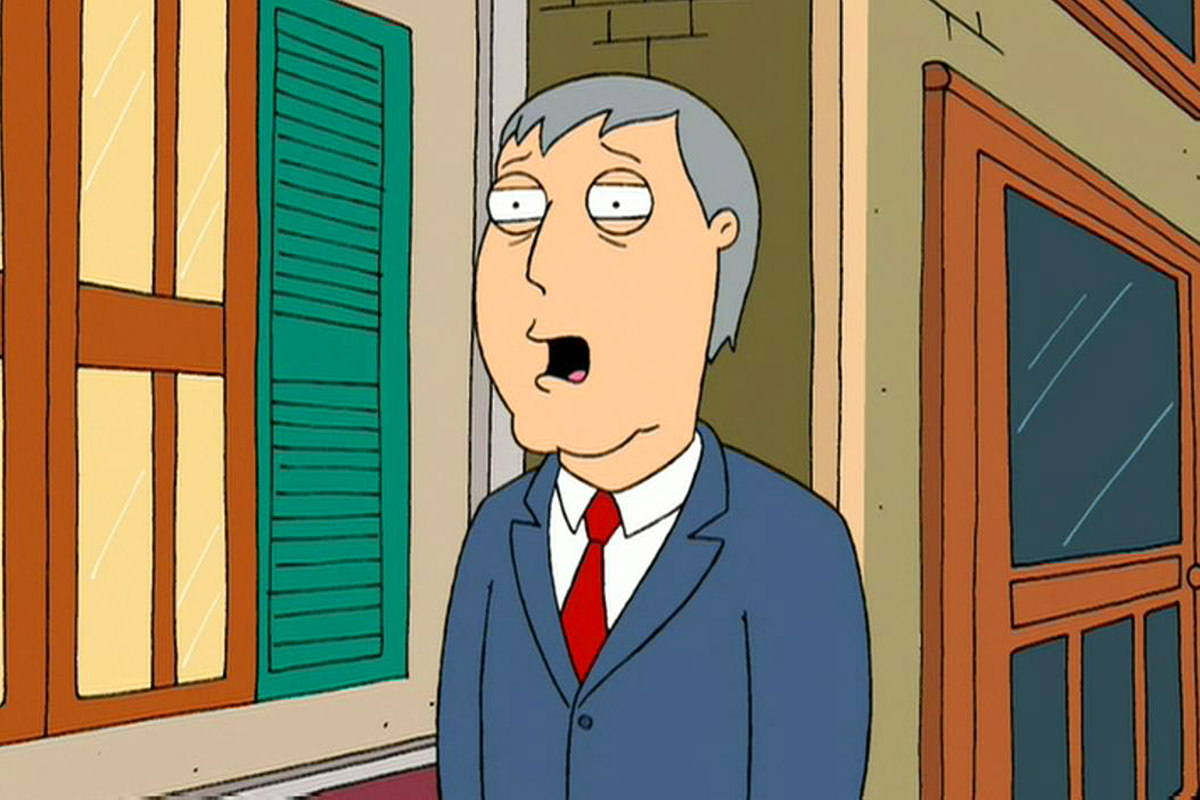 There have been a lot of famous people rushing to express their condolences, but the one we've been waiting for is from Adam West's Robin, Burt Ward. And with that... godspeed, Adam West. You will be missed.

• Black Panther! And... we're finally getting a real look at the long-awaited Black Panther movie. Like everything Marvel touches, it's looking incredible...
And, to think, we've got the new Spider-Man: Homecoming and Thor: Ragnarok movies coming soon! So great.

• LEGO CATS! What happens when two of your favorite things get smooshed into one? There is a company making LEGO Cats!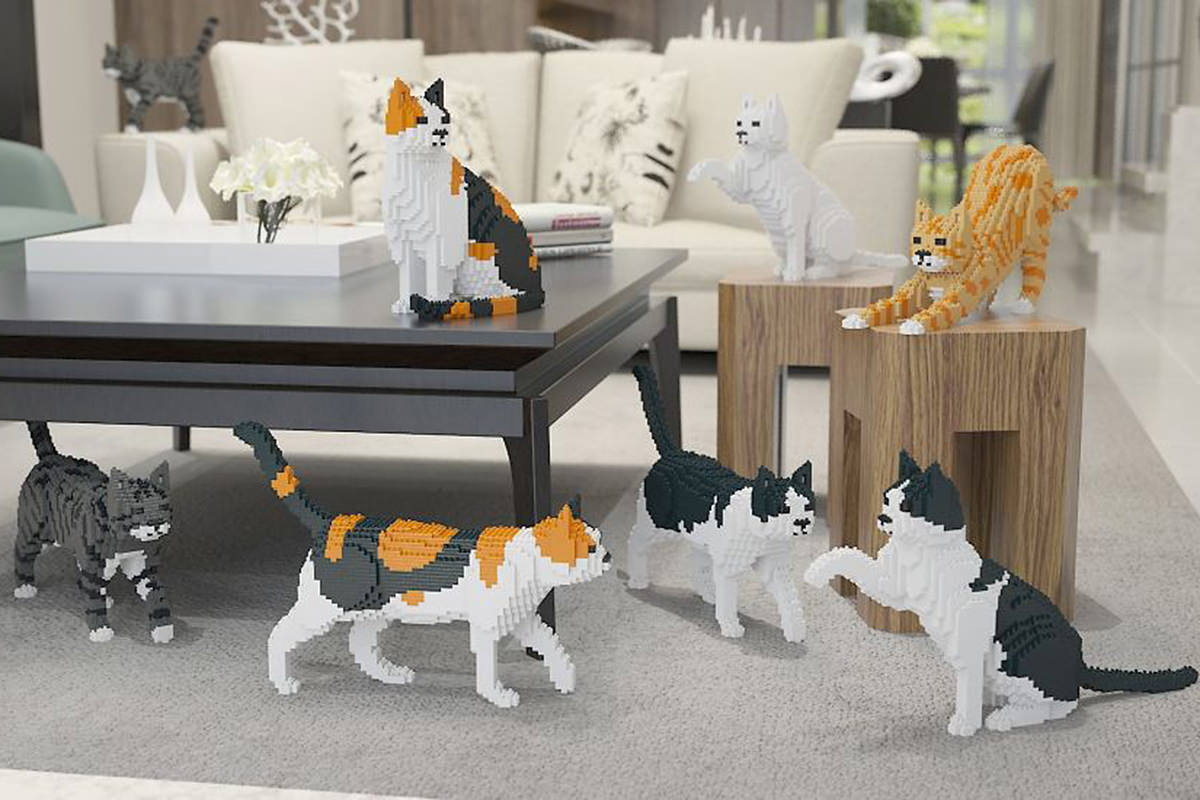 AWESOME! Thanks to long-time friend and food blogger extraordinaire, Foodiddy, for the link!

• Nail Me! Of the many tools I've invested in, my pneumatic brad nailer is one of my favorites. Being able to BAP! BAP! BAP! nails into place is a time-saving bit of wonderful I can't get enough of. There's a price you pay, however, and that's having to lug around an air compressor. For this reason, I've been dreaming of buying a nailer that is cordless and tankless... like the Milwaukee 18-Volt 15-Gauge Angled Finish Nailer...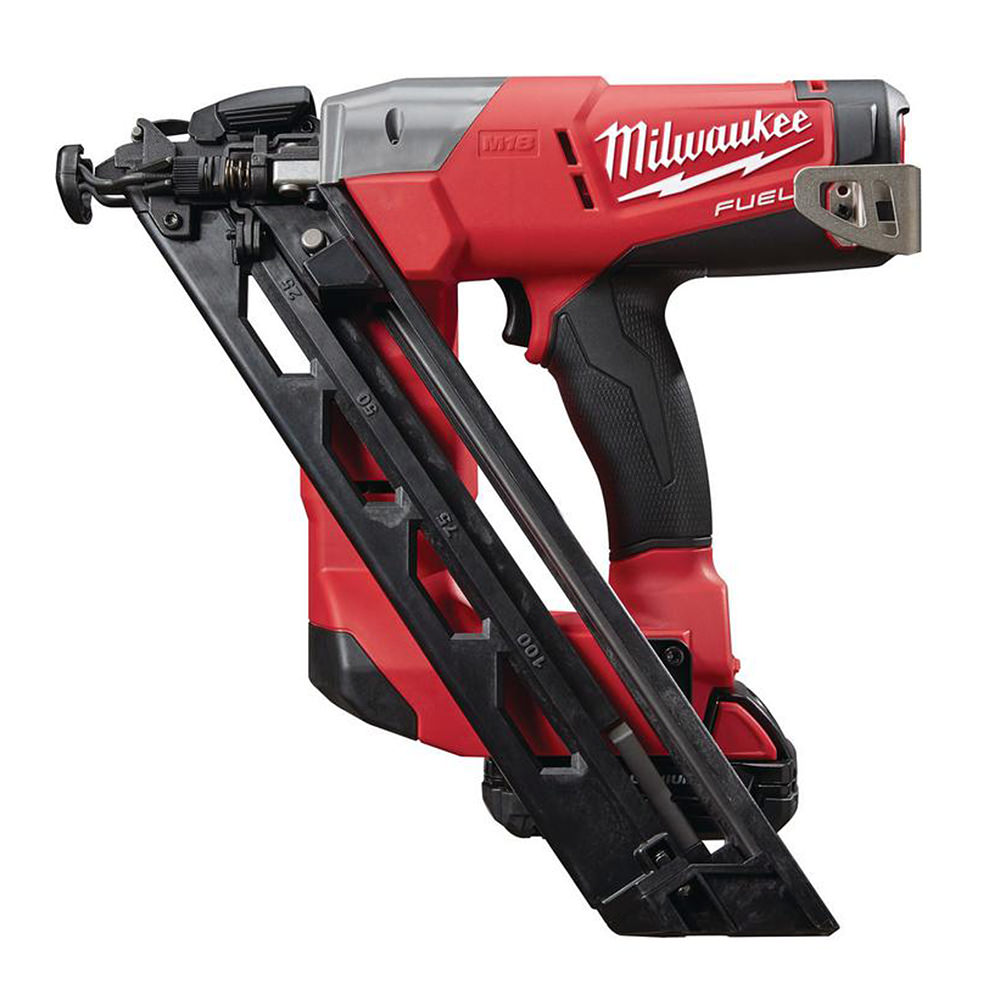 Problem is... it's like $400, which is a lot of money.
But then Home Depot sends me an email saying it's on sale at 40% off... just $240! And that comes with a new M18 Fuel battery! Sweet! I mean, I don't have $240, so it will have to sit on my credit card with my biscuit cutter, but it's still pretty great. If you're in the market for such a thing, the sale runs through June 21st!

• NEWSFLASH: A Studio Ghibli Theme Park Is CONFIRMED for 2020. — And... guess where I'll be going in 2021? There is no way to properly express my enthusiasm for even the idea of such a magical place.

• Humanity! I think it's awful we have to make commercials to explain lessons in Humanity 101 but, if we must, this is what it should look like...
This wonderful spot on foster homes for kids is not something new for Norway, they are also responsible for this amazing commercial...
And yet I live in a country that would rather build a useless border wall that will ultimately cause more harm than good (while doing fuck-all nothing to solve drugs or illegal immigration problems) instead of put any money towards those who need it most. That's how fucked up things are now, and how far we've fallen from the basic humanity that used to define us. Shameful.

• NEWSFLASH! Jeff Sessions says he's 'surprised' Americans aren't embracing his anti-marijuana stance. I'm betting a LOT of things surprise this dumbass moron. Like electricity. And indoor toilets. And being able to bring a woman to orgasm...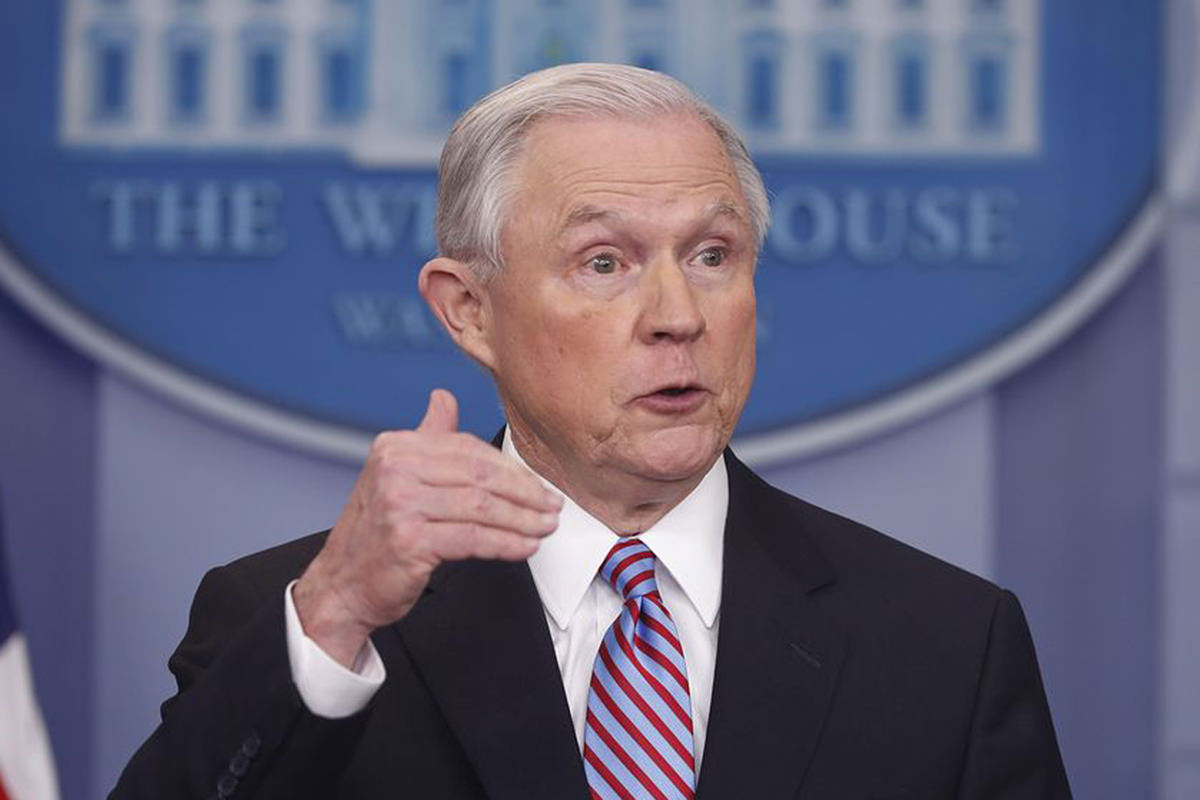 Photo by Pablo Martinez Monsivais / AP
I am sick and fucking tired of wealthy old white men making decisions based on their idiotic, antiquated notions. Legalization of cannabis is a growing trend because THE CITIZENS OF THIS COUNTRY WANT IT, and I find it ironic that Sessions comes from a party who's all about state's rights... except when it comes to something he doesn't like. What a fucking hypocritical douche.

And... no more bullets. There's a new episode of American Gods to be watching!
Tags:
Batman
,
Black Panther
,
Bullet Sunday
,
Cats
,
LEGO
,
Marvel
,
Movies
,
Politics
,
Studio Ghibli
,
Television
,
Tools
Categories:
Bullet Sunday 2017
,
Cats 2017
,
LEGO
,
Movies 2017
,
News – Politics 2017
,
Television 2017
—
Click To It:
Permalink
—
0 Comments: Click To Add Yours!
Posted on April 1st, 2016

As I become more and more invested in woodworking and building stuff, I've accumulated a lot of tools. At first I kept them in a plastic Ziploc freezer bag. Then I moved on to a cardboard box. Then a plastic bin. After having my tools keep dumping out of the bin, I finally decided to invest in a toolbox. There were quite a few to choose from, but I'm kind of addicted to Milwaukee brand stuff, so I decided to take a look at their offerings.
Turns out they have two.
The classic 26" rectangular box was nice... rugged and comfortable to carry... but there wasn't a tray to organize stuff. So I ended up getting the 13" Jobsite Work Box instead. It had a tray and a caddy insert that looked handy...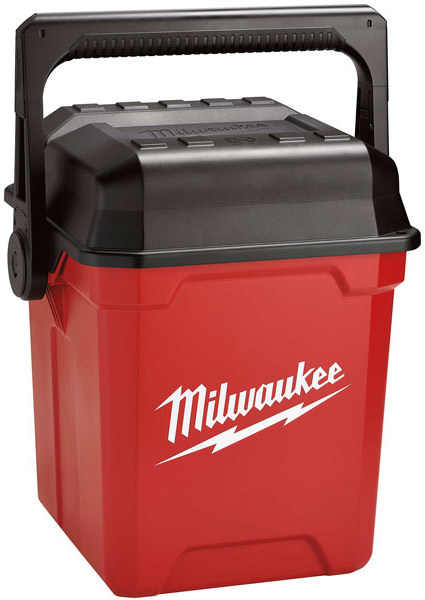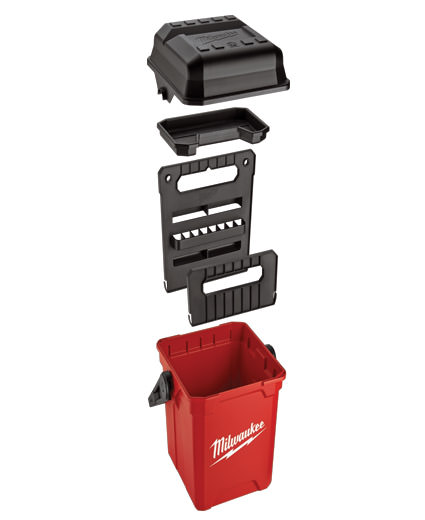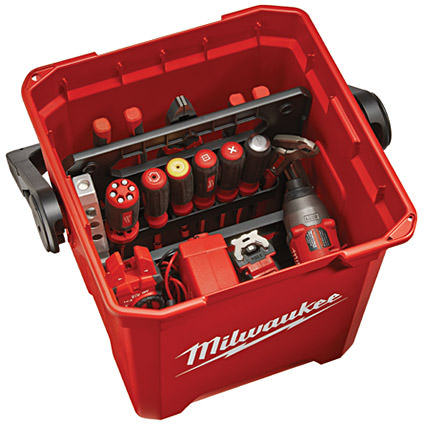 It's a tough box and works great as a stool. There's a slot on top if you need a surface to cut pipe or something that might roll off a table.
In theory, it's a great design.
In practice? Not so much...
The fact that it's so deep makes it tough to find smaller tools that get dropped to the bottom. It also wastes a bunch of space unless all your tools are tall.
The small tray that fits in the top of the box is easily knocked out when removing tools, as there's no way to strap it in place.
The caddy insert is frustrating as hell. It's difficult to place in the slot for storage and the cavities are too shallow to keep taller tools from flopping out.
There's a spacer to help keep your tools in place so they don't slide into the caddy slot, but mine keeps catching on tools when I pull them out, so it's pretty much useless unless you want to glue it to the bottom of the box.
It's a bit of a hassle to get into. The handle locks the lid in place if you push it one way... unlocks it if you push the other. Half the time I get it wrong.
Overall, this is a regretted purchase. The design makes it difficult to use, and I don't think it's very efficient or handy for storing tools. I'll probably replace it soon and just use it to carry power tools from one place to another.
Milwaukee really needs to come up with a more tried-and-true box that makes tool storage and access easier instead of more difficult.
Posted on November 12th, 2015

As I've mentioned many times over the years (and have as #76 in my 100 Things About Me list), I love carpentry. There's something about being able to take a stack of wood and turn it into something functional, beautiful, or useful that appeals to me.
And now that it's time for my mid-life crisis to begin, I've finally decided to do something about it.
But where to begin?
Probably with some woodworking tools.
I decided to start with a drill so I can make holes and put screws in them. That seems like an important thing to be doing when it comes to wood, doesn't it?
I own an electric drill of course, I'm a civilized person after all, but it's a crappy 7.5 volt bargain basement brand that barely has the torque needed to drive a screw into a stick of butter. And that simply will not do. Nope, if I'm going to be screwing, I want to be able to drive my screw so hard and deep that my wood will cry out for mercy as it's impaled by a force so overwhelming that it cannot be denied.
So off I went to the local home improvement store, The Home Depot.
Which is an exciting experience for two reasons...
Every time I go to Home Depot, I always run across something that I never knew existed, but discover I can't live without.
I never feel so manly as when I'm pulling into the parking lot of Home Depot to buy power tools.
So there I am in an entire aisle devoted to drills trying to look like I know exactly what I'm looking for. An entire aisle!
At the far end of the aisle are massive drills that take two hands and a certificate from your doctor stating that you are fit enough to use them. Needless to say, I won't be going that far. I stay safely at the near end of the aisle where sanity prevails. I want to drill holes in a piece of wood... not rip a hole in the fabric of space-time.
So then... questions...
18 volt or 22 volt?
Cordless or corded?
Brushless or not brushless?
Drill or drill/impact driver?
DeWalt, Ryobi, Bosch, Makita, Milwaukee, RIGID, Black & Decker, or Metabo?
Or the only question that really matters...
Yellow, lime green, industrial blue, teal blue, red, orange, black, or forest green?
My new drill is a pretty red one!
Oh... and that thing I didn't know existed but found out I cannot live without?
ROLL O' RAGS!!!
Genius!
Let the impaling begin.
Posted on January 5th, 2010

I'm a firm believer in using the right tool for the job. Or, if you're Tiger Woods, using a firm tool for everything.
The problem is that entirely too many people are taking a Darwinian slide towards gene pool elimination because they can't understand this simple concept. Not a day goes by that I don't read about some moron using the wrong tool for a job and then acting all surprised when things go terribly wrong. My current favorite being the guy who decided to clear a pile of leaves off his lawn by blasting a shotgun into them at point-blank range. It's a perfectly good idea... unless the leaves in question are piled on top of an industrial strength metal well cover.
Oops.
Certainly a shotgun is a lot more fun than using a rake. And I'm sure there are a lot of great uses for a shotgun that I'm simply not imaginative enough to think of. I'm just saying that, in this particular case, it's the wrong tool for the job. My microwave can boil the fuck out of a cup of water, but that doesn't mean I'm going to start smelting steel in there.
Anyway... as far as examples go, it couldn't be made much clearer than this ad I ran across this morning...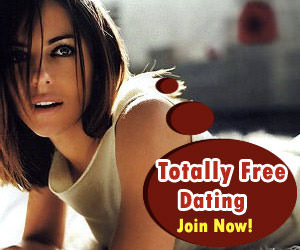 Yes, that's the incomparable Elizabeth Hurley... most beautiful woman on earth and goddess of all things good and decent in the world. Some shitty dating site saw her glorious visage after running a Google Image Search, rightfully determined that her ravishing aesthetic would be perfect for attracting lonely computer nerds, and stole her exquisite form to make a crappy (but very, very sexy) web ad.
And, while this may indeed be a good tool for the job at hand once legalities have been forgotten, it's not entirely realistic.
Elizabeth Hurley has about as much interest in helping computer nerds get a date as George Lucas has in making a decent Star Wars film after Empire Strikes Back. You'd have a better chance of getting struck by lightning while bananas spontaneously shoot out of your ass then miraculously transform into kittens in mid-air. Though, if Elizabeth Hurley's lawyers get ahold of the people who are illegally using her to endorse TOTALLY FREE DATING, the resulting prison experience would probably make the whole lightning-banana-kitten-out-your-ass scenario seem like a picnic with the cast of Sesame Street.
So... not so much the right tool for the job after all, once legalities are factored in.
And now, if you'll excuse me, I've got to try and get some sleep while I've got Elizabeth Hurley and bananas running around in my head.
Damn.
I wonder if that TOTALLY FREE DATING site really works?