Posted on December 27th, 2015

Time to put the holidays behind you, because Bullet Sunday starts... now...

• COMICS! Ordinarily, today would be filled with my favorite comic books of 2015. But I've drastically reduced the amount of comics I'm reading because I'm just not finding the compelling reads I've found in previous years. The biggest disappointment being that we didn't get more installments of Jupiter's Legacy, whose first volume ended in a massive cliffhanger back in January. I dunno. Maybe I'll find my comic book renaissance in 2016, but I'm just not feeling it this year.

• GAH! As if I weren't already excited enough for the upcoming Doctor Strange film...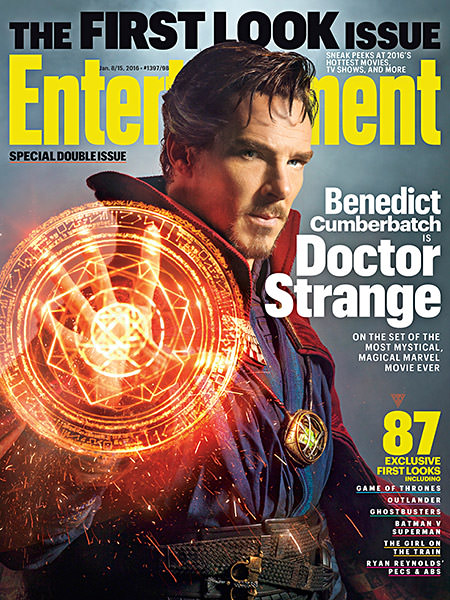 Less than a year away!

• FOOD! Food costs are going through the roof. Even a meager bag of groceries will cost $25 or more. My average trip to the store is running around $75. With this kind of cash involved, you can bet I'm trying to get the most for my money. Which is why I am getting sick and tired of having to throw food in the garbage because the quality is in the shitter. Latest example? I bought a box of Eggo Waffles only to find that once again they're covered in crystal frost. Even when you scrape as much as you can off, they still end up wet in spots. Gross. And a total waste of money. I can only guess that they are partially thawing at some point, then getting re-frozen. But it's not me. I'm seven minutes from the grocery store. From now on, I'm going to start seeing if I can take the shit back for a refund. If not, I'm done shopping there. Or done with the product.

• WINTERY! The weather has been pretty shitty this past week, but it made for a beautiful couple days this past week once the sun came back out...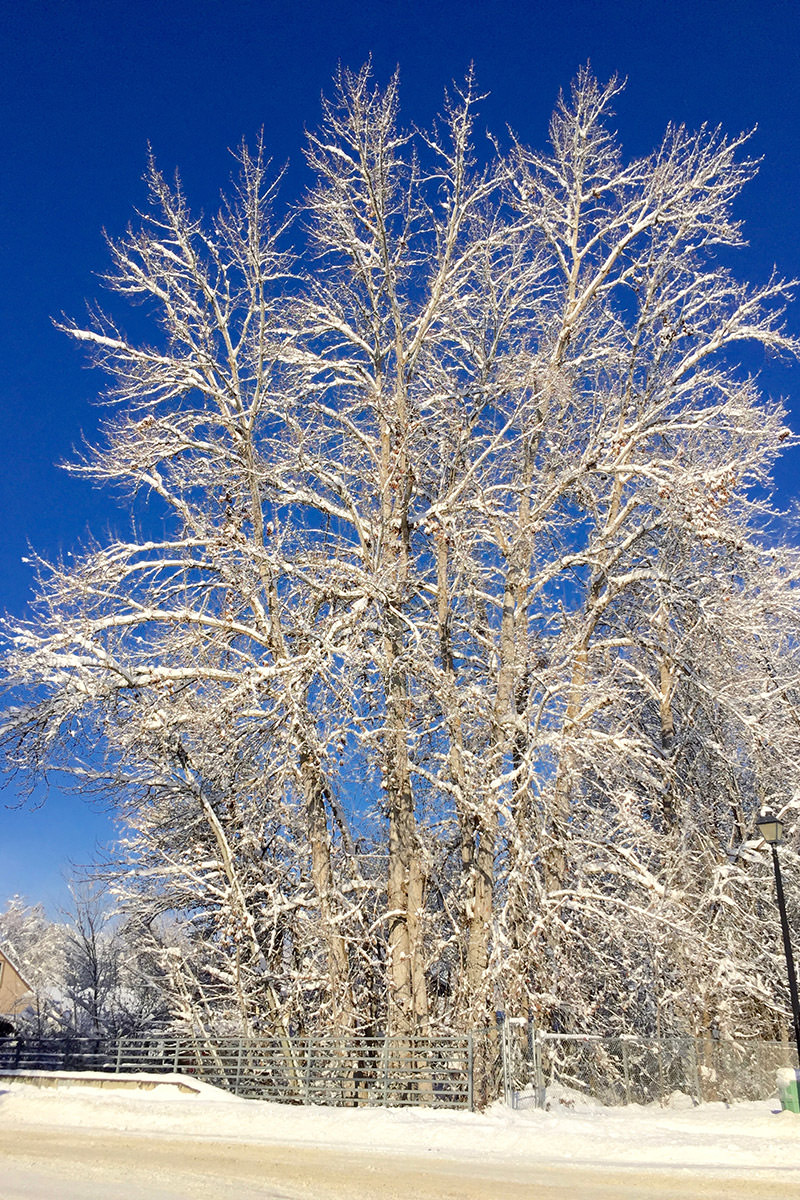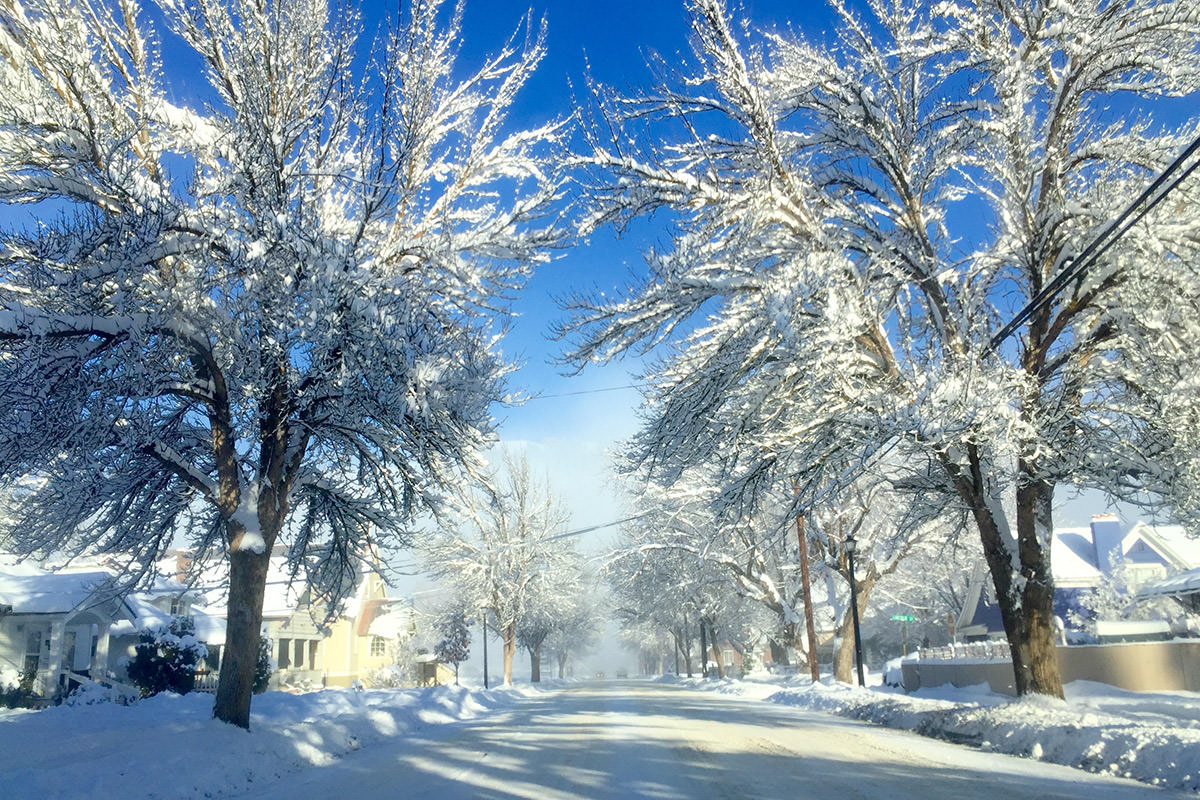 Not bad, Mother Nature, not bad at all.

• HOLIDAYS. It's not been a very good holiday season for me. The days from from Thanksgiving right through Christmas has been filled with sadness, loss, and more challenges than I would wish on anyone. With less than a week left in 2015, I'm ready to move on. So... let's wrap up the year with entries looking back at my favorite movies, television shows, and music... followed by a recap of the year here at Blogography, then get on with a fresh start in 2016.

And... the bullets have landed.
Posted on October 22nd, 2015

Since the beginning of the home computer revolution, I have used thousands of programs (apps, for the kids out there). Some have been good, some have been bad, some have been amazing. But, in all that time, only one of them can be crowned "Worst Software of All Time."
And it's Apple's iTunes.
No joke... iTunes is the single biggest pile of shit I have ever encountered.
It started as a music player called SoundJam back in 1998, and I was a huge fan. When it came to playing your digital music collection, it was easily the best solution out there. Apple knew this too, which is why they bought out the program and self-branded it iTunes to fit with the whole "i-esthetic" they had going on at the time. And, for a while there, all was good. Apple changed a few things and made it look a prettier, but it was still the SoundJam I enjoyed.
But then everything changed. No longer merely a music player and cataloger, iTunes quickly became Apple's "hub" for digital media thanks to the release of the iPod. It wasn't too bad at first... sometimes I had a hell of a time syncing my music but, for the most part it worked well. It was also around that time we got handy additional features, like "Smart Playlists," that were a welcome additions to the program.
The honeymoon wouldn't last.
As more and more "features" (aka "crap") were added to iTunes, it grew into a massive pile of bloatware that was complicated, confusing, and bug-ridden. iTunes wasn't exclusively for playing music any more, it was a storefront for the iTunes Music Store. Movies and TV shows were added. And ringtones. And podcasts. And apps. And internet radio. And books. Very quickly iTunes was suffering an identity crisis, and Apple struggled (and failed badly) to come up with a user interface that made sense across all the shit it was supposed to be managing.
Then, just when you thought it couldn't possibly get worse, Apple Music was crammed into the mix.
And suddenly I was longing for the days that iTunes was merely complicated, confusing, and bug-ridden. Apple's streaming music solution, which I could give a fuck about, further pushed iTunes into utter ruin. The program is so fucked up now that you don't use it... you tolerate it. And even that's too much to ask sometimes.
Take for instance video streaming.
I have been ranting for years about how fucking stupid it is that Apple forces you to download your movie and television purchases so you can watch them. Never mind that every other digital content provider on earth allows streaming video, Apple did not unless you wanted to watch on an AppleTV. But, surprise surprise, video streaming was added along with Apple Music. No more being forced to clutter valuable hard drive space with a download when you want to watch The Matrix for the hundredth time... now you just start playing.
Except when you can't. Which is often.
I can't tell you how many times I've tried to watch a movie only to have it stutter, drop out, go out of sync, or even crash. This evening I wanted to watch Edge of Tomorrow and found it impossible. Start. Stop. Start. Stop. Start. Stop. Start. Stop. Stutter. Stutter. Stutter. At first I wanted to blame my internet connection. But streaming from Netflix was fine. Streaming from Amazon was fine. Streaming from YouTube was fine. It's just Apple's piece of shit service that doesn't fucking work. So I have to wait 20 minutes for the movie to download before I can watch it. Used to be you could watch a movie while it's downloading, but the stuttering was worse than when I tried streaming. It's absolute bullshit that Apple has BILLIONS of dollars at their disposal and can't get this shit figured out when literally everybody else has.
And what about music?
Apple added a subscription service called iTunes Match back in 2011 which allows you to put your music in "the cloud" so it's accessible anywhere. And not just your music purchased from Apple... all your music, no matter where it came from. And it was too good to be true. All that music I ripped from my CDs at a low bitrate because I didn't want it taking up hard disk space? Well, if Apple sells it, they automatically match it and upgrade the file to the best quality they have available. And since it's in the cloud, it's taking up -zero- megabytes on your drive! Brilliant!
Except when it isn't. Which is often.
The biggest problem is not really Apple's fault. If a music publisher all of a sudden decides to withdraw their music from iTunes, you lose it. This goes for every last song you purchase from Apple. Unless you've downloaded a backup it's gone. And since this scenario is in the licensing agreement you sign off on, you have no recourse. So... always have a backup of your music. This is critical.
While the concept of iTunes Match is good, it's not utopia. Sometimes music you own won't match for some reason... even though Apple sells the song. Other times Apple will match the wrong tracks. I bought The Beatles collection in mono... the way it was meant to be heard. Apple matched everything to the stereo version. And of course there's no way to fix this in the system. Annoying, but not a deal breaker.
Other problems arise when the iTunes service is down. Or Apple's streaming servers are overloaded and streaming badly. Unless you have local copies of your music (defeating the whole purpose of the cloud), all your music is inaccessible. That should be a deal breaker.
And it gets worse. iTunes is such a massive pile of crap that sometimes you can't access your music even when Apple's streaming service is working flawlessly. I have 30 "albums" by Depeche Mode. When viewing my library as "Songs," everything not purchase through iTunes disappears (even if you have "SHOW ALL MY MUSIC" checked). Change to "Artists" view and suddenly they're back. The program is so hideously complex that little problems like this are everywhere.
Topped off by the fact that iTunes is FOREVER asking you to type in your fucking password. Most of the time for no damn reason.
It's to the point now where I regret having purchased any of my digital content from Apple. Especially movies and TV shows. Far better to have purchased my digital content from a company that actually gives a flying fuck about providing a workable solution to their customers.
And Apple is absolutely not that company.
Probably isn't going to be any time soon.
Posted on October 15th, 2015

Ever had one of those days where it's all bad news from the moment you get up until the second you go to bed?
That was me yesterday.
It started with a phone call that was reeking with bad news for a friend. Then I found out my cameras isn't recognizing memory cards anymore. Then I got handed a massive financial burden that couldn't have come at a worse time. Then I got some disappointing news about a project I was really looking forward to. It goes on and on.
In other words, it was a Wednesday.
This made it difficult for me to have spirit for Spirit Day this year, but I tried my best...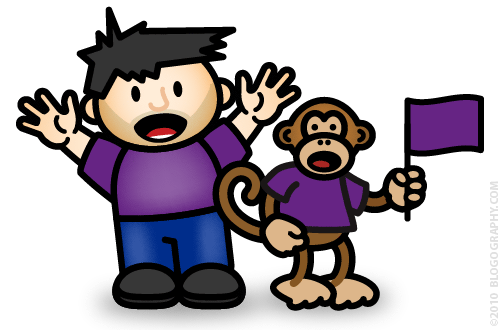 The good news is that today was relatively bad-news-free.
But there's still two hours left, so who knows?
Posted on October 10th, 2015

I'm not opposed to advertising on the web. Stuff has to get paid for somehow, and ads are a part of the game.
The problem is that they have quickly become an obstruction to content. No longer are they satisfied with being a minor nuisance... instead they beat the shit out of you and have become a major problem.
Take YouTube for example.
At first the ads were dismissive. Click here to skip.
Then they became delayed-dismissive. You can skip this ad in 15 seconds.
Then ads became mandatory and non-dismissive... but mercifully short. 20 seconds or so.
But now? Mandatory. Non-dismissive. And pushing three minutes long...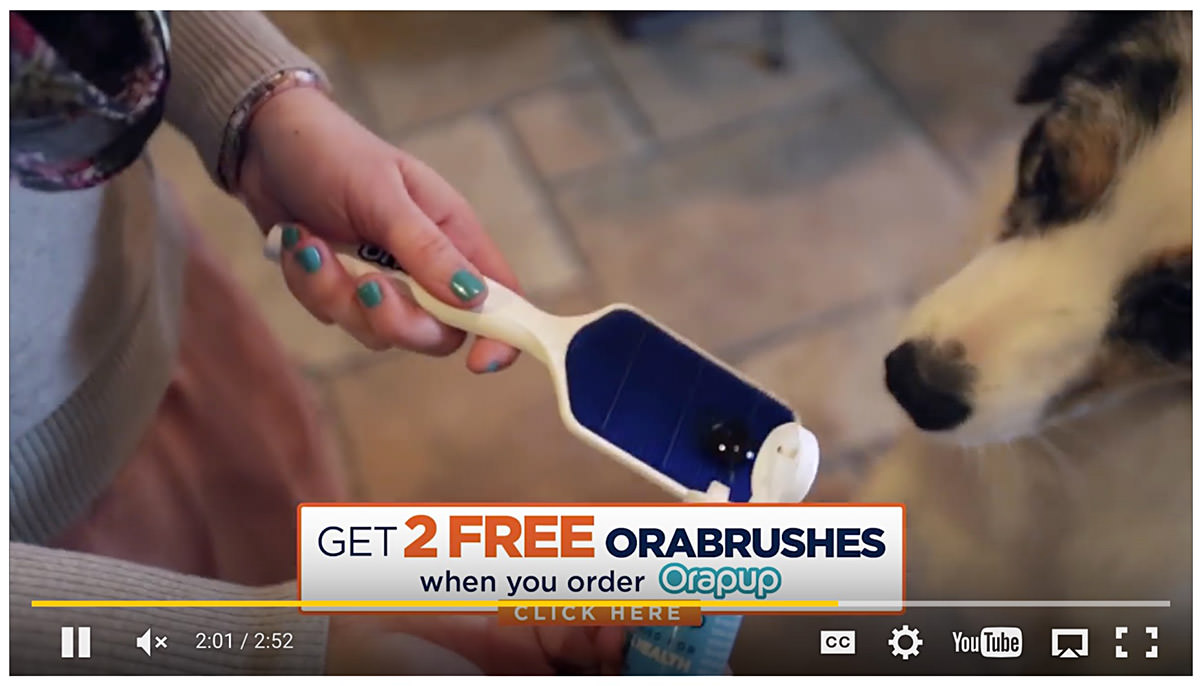 Needless to say, this fucking sucks.
Not only do I find myself hating YouTube... but also the advertisers that are subjecting me to this insane amount of obstruction. I don't care how cool of a product you're pushing... if you spend three minutes keeping me from content that lasts four minutes, I hate your guts and am not buying your shit.
Even worse?
Many times YouTube doesn't even tell you that you're watching an ad any more. The time-bar turns yellow instead of red and that's all the notice you get.
It's worse than television ads.
And I'm watching a fraction of the YouTube videos I used to because of it.
Congratulations, Google. You've fucked over and ruined yet another part of the internet.
Posted on July 11th, 2015

As a massively huge Batman fan, nobody wants Batman vs. Superman: Dawn of Justice to be a great film more than I do.
Problem is, it's a continuation of the crap-fest that was Zach Snyder's Man of Steel... a movie I hate so much that just typing Man of Steel is enough for me to to start going into an apoplectic fit of rage. Snyder took a gigantic dump all over Superman, and DC Comics didn't seem to care... despite the fact that it took in "only" $668 million (against a budget of $225 million). That may seem like a lot, but it pales in comparison to Nolan's The Dark Knight and The Dark Knight Rises (each earning in excess of 1 billion). And don't even start on The Avengers (1.5 billion). But whatever, it was a bad Superman movie because it wasn't Superman on the screen.
And now Zach Snyder is back at it with the afore-mentioned Batman vs. Superman: Dawn of Justice.
Which looks like utter shit...
Wait... was that... The Comedian?!?
From the trailer it looks like Snyder tried to make a present-day version of Miller's The Dark Knight Returns, but had no concept as to what made that book so great... Frank Miller stayed respectful to the source material.
Oh well. Luckily for everybody, Marvel continues to knock their super-hero films out of the park. Next up? Ant-Man! Which looks amazing, by the way...
What I wouldn't give to have Marvel take over DC's film franchises.
Posted on October 30th, 2014

I hate to sound like a broken Apple-bashing record here but, in all seriousness, things have gotten so overwhelmingly bad that I'm feeling as frustrated with Mac OS and iOS as I ever was with Windows.
First of all, quality control is total fucking bullshit. I am running into bugs within minutes of installing updates... MINUTES! And these are not esoteric one-in-a-million-users bugs, but problems so basic and ordinary that I cannot fathom how they get missed when Apple is testing their shit (they DO test their shit, don't they?). So far as I know, my set-up on my iPhone, iPad, and Macs are fairly typical. I am not running any hack software of any kind. I am not on a custom network or using a VPN. I am not using terminal tweaks or altering the system software at all. I'm just trying to get through my damn day without a crash or running into some idiocy that makes my life difficult. But that's almost impossible now-a-days with even the simplest of tasks.
Like using email.
I have four email accounts. One personal IMAP account. One work IMAP account. One charity work IMAP account. One ThriceFiction IMAP account. All four are synced using Apple's iCloud. Except they're not. If I make changes to an account... or add an account on one of my devices... or delete an account... or change any account information... it's supposed to sync up and make changes on all my devices. But it doesn't, and I have no fucking clue why. Not that Apple makes it easy to figure out what you're doing with your accounts anyway. In what has to be one of the most inexplicably stupid-ass design flaws ever, there is no single place to go to manage your accounts. There are THREE. The first two can be found in the Mail menu...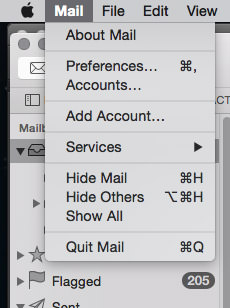 There's the "Accounts..." option, which opens up a panel from the System Preferences.
There's also an "Add Account..." option, which opens up a sheet on your main mail window. This is ten flavors of stupid, because you'd think that if you wanted to add an account, you'd click on the "Accounts..." menu option and just add it there (which you certainly can). But Apple has it as a separate menu item, duplicating functionality for no reason that I can tell.
And then things get really strange.
Click on "Preferences..." and you now how account management options in a third place...

WHAT THE BLOODY FUCK?!??
Seriously, what in the hell is going on here?
Does Mail have its own set of accounts separate from the system preferences accounts? Or are they pulling from the same place? If they're the same... GOOD LORD, WHY ARE THEY IN TWO PLACES? If they are separate, are they all syncing with each other? Which ones are synced to iCloud? How do I control what goes where? Does the "Add Account..." option in the Mail menu add to the system prefs or to Mail? Or both? This is absolute madness. To duplicate shit in multiple places, each with different interface, is utterly confusing and just bad design. This is the type of stupid shit I have historically expected from Microsoft... but Apple?!?
And the idiocy doesn't stop there.
Apple is known for creating wonderfully handy and useful ways of doing things which are so great that people switch platforms just to take advantage of how well thought-out a computer experience can be. One of my hands-down favorites is the ability to switch SMTP email servers within a Mail message from email to email. As somebody who travels often, this is an absolute godsend, because some servers I use don't work remotely. Elegant, simple, and infinitely useful...
So guess what Apple eliminated in Mail for their latest OS, Yosemite?
Yes. The ability to switch the SMTP server on the fly is now gone. If you have multiple servers associated with an account, Mail will just keep trying all of them until it finds one that works. The problem there is that my default server WILL LOCK ME OUT if they get too many network errors. This means that I now have to remember to go into email preferences and change the default SMTP server before I compose an email when I am on the road. Which I often forget to do, which means that I get locked out of my work connection over and over and over again.
This is just fucking insane.
Why?
Why did Apple remove such an astoundingly handy feature?
Did it clutter up Mail's composition window too much? Did they think it was too confusing even though it didn't even show up unless you allowed more than one SMTP server to be used? Was it simply forgotten when they were re-coding the app for Yosemite? Who the fuck knows? And it's not like there's any way you can call up Apple and ask them. At the very least you'd think that Apple would put this as an app preference instead of deleting it entirely, but I've come up empty looking for it.
And don't even get me started on the hideous mess of trying to get SMTP servers assigned in iOS. Just look at this bullshit...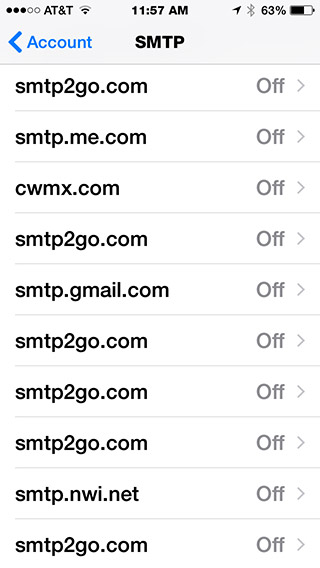 Any idea why servers are showing up multiple times? If there are different settings between the duplicates, any idea how to tell what's different between them? Not even an Apple Genius could figure that one out.
I am so frustrated dealing with Apple idiocy like this every single day that I'm about ready to fucking burn all my Apple crap and become a luddite.
Not that they'd give two shits. Apple knows what's best for you, even if they don't, and if you don't want to accept that you can piss off because they've got billions of dollars and don't have to care.
Which makes two of us.
Posted on July 2nd, 2014

As if it hasn't been obvious, I've been having a really tough time staying positive lately.
After nearly two decades of successfully working to rid my life of fear, uncertainty, and doubt, it feels like I've taken a massive slide backwards. I find myself second-guessing every decision I make. I question every action I take. And this has awakened a fear I haven't felt in years. At times it completely overwhelms me, and I have no idea where it's coming from or why.
If I were a normal human being, I'd undoubtedly seek professional help.
But I just don't think therapy is a good fit for me.
What I really need to do is to move to Antarctica.
Instead I managed to get tickets to see David Sedaris when he's in Seattle this November. If that doesn't fix me up I don't know what will.
Until then, I'm trying to smile a lot.