Posted on Thursday, January 18th, 2018

Back in 2009 photographer Chase Jarvis released an iPhone app called "The Best Camera" which was the "Instagram" of its day. It allowed you to do things like crop your photos, apply filters to them, and easily share them on social media... things all the photo apps can do now, but back then it was fairly revolutionary. Along with the app, he also released a book called The Best Camera is the One That's With You. I never read the book, but the title and the philosophy behind it changed the way I look at photography. Essentially Chase was saying that you don't need a big, expensive camera to be a good photographer, and talent will shine through regardless of what you're using.
Until that point, I kind of dismissed the camera on my iPhone. Sure I used it, but never for anything serious. And I ended up missing out on a lot of photo opportunities because of it. "Why bother taking a photo if I don't have my real camera with me?" But after getting "The Best Camera" app and buying into the idea that I could take good photos with it, all that changed. This lead to me getting some spectacular shots that I never would have thought possible with a phone. Like this one...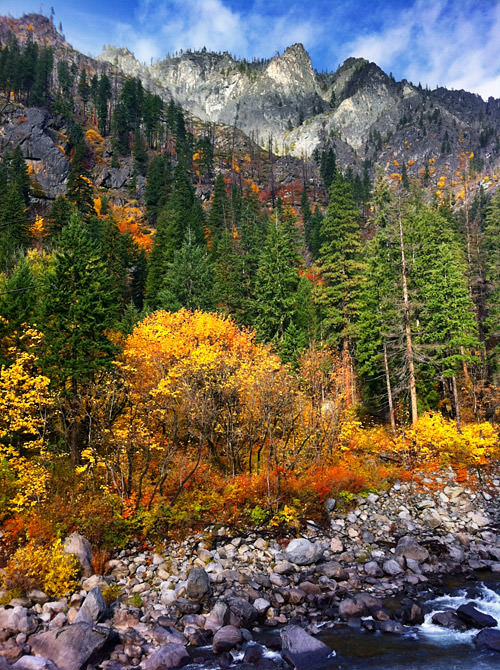 "The Best Camera" app eventually collapsed into stagnation and was killed (the story of which is an interesting read), but I took its ideals to heart, and it's a philosophy I believe in to this day (thanks, Chase!).
Of course, smart phone cameras are leagues better now than they were in 2009. As is my attitude towards them. I gave up on carrying a pocket camera when I got my iPhone 6 because the photos I was getting were pretty great. Then I started snapping photos of anything and everything.
But mostly my cats.
Before I left for vacation back in December, the last photo I took was this one as I was saying goodbye to Jake and Jenny. Snapping photos with my iPhone is so automatic that I don't even remember taking it...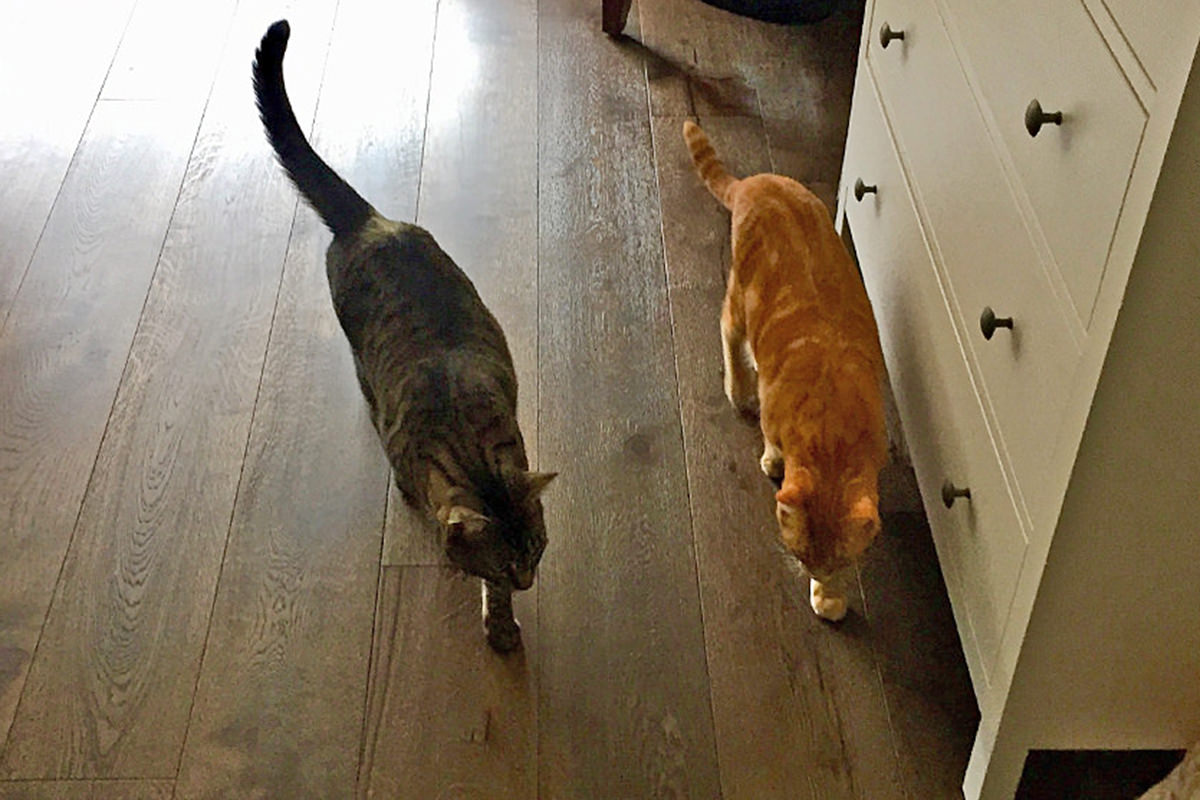 Then while I was on vacation, the best camera that was with me was not my iPhone... it was my Sony DSLR, which meant my iPhone spent most of its time in my pocket.
And now that I'm back?
The Best Camera is taking photos of grilled cheese and tofu bacon sandwich.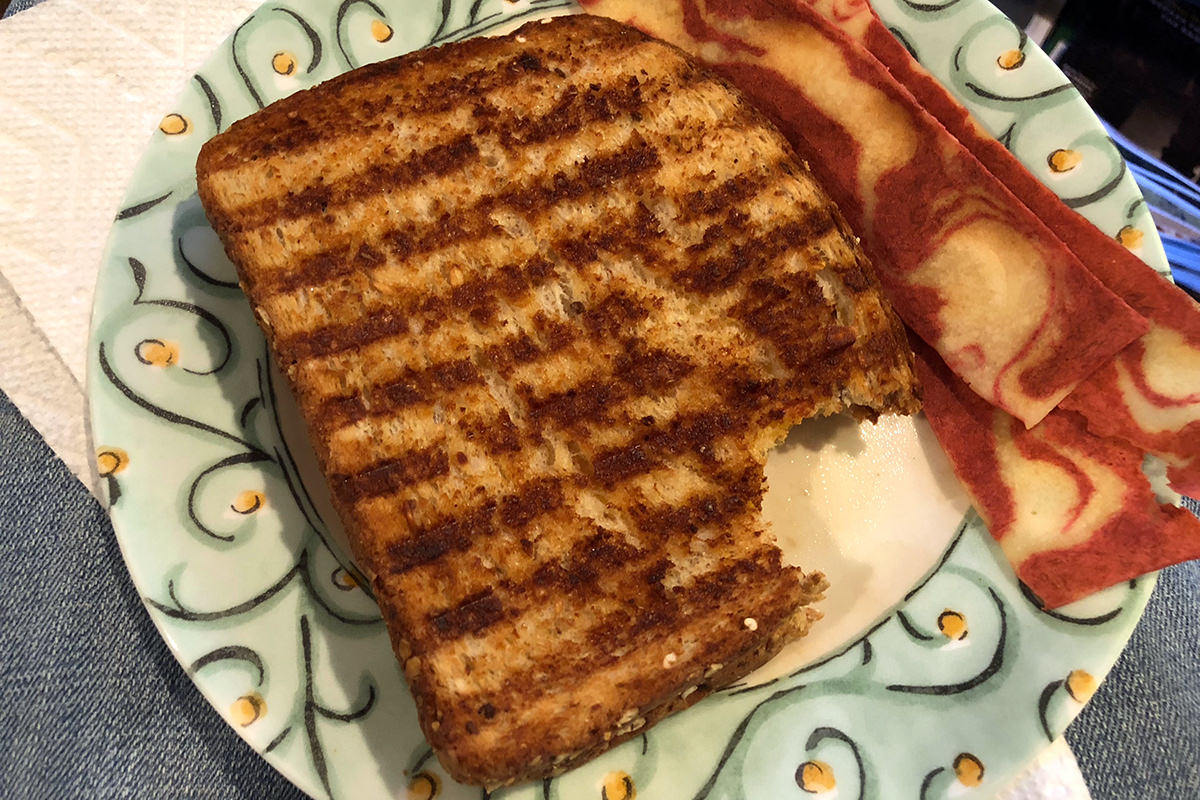 You're welcome.
Posted on Sunday, February 18th, 2018

I was lying last week when I said that Spring was just around the corner, because Winter reared its ugly head again this weekend... so better really prepare yourself, because Bullet Sunday starts... now...

• Camera Historica! As somebody who loves photography, loves cameras, and loves history, the story of Sean Flynn's Leica M2 camera is an amazing read. It's a short read, and you should stop reading this and go take a look right now...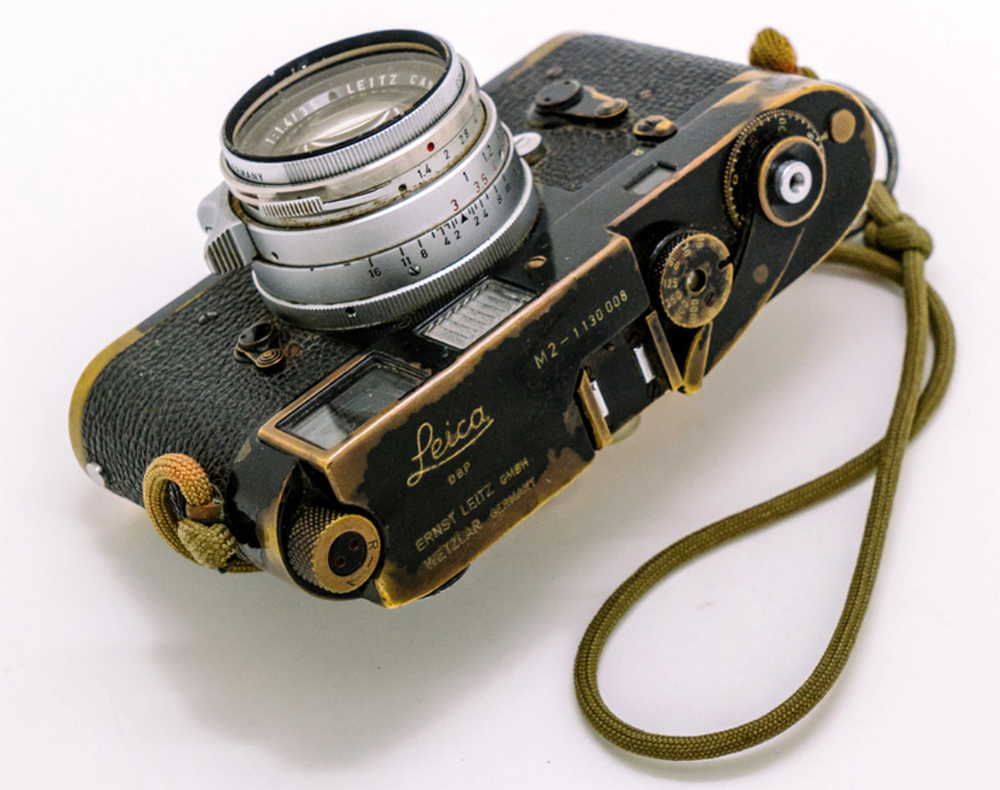 After reading this article, I started Googling Sean Flynn because he sounds like such a fascinating person. Turns out he absolutely was. The son of Errol Flynn and Lili Damita, he had an interesting life, a mysterious death, and everything in-between was an effort to forge his own path and find his own way. If you'd like to read more, this article is a good start.

• Black Panther Fever! If you're playing LEGO Marvel Super-Heroes 2 (and why wouldn't you be?) then you must get the Black Panther DLC immediately. If not sooner...
I was hoping for an actual Black Panther movie LEGO game, but I guess this will have to do.

• Pneumatic! Well this is scary. If you only knew the number of times I've rested my pneumatic nail gun on somebody's head... I never thought that it might be dangerous! You learn something new every day!
And, as an aside... ZOMG! DID YOU GUYS KNOW YOU'RE NOT SUPPOSED TO EAT TIDE PODS? IT SAYS SO RIGHT ON THE PACKAGE!! WHO KNEW?!? So much is coming to light now that I've started reading stuff!

• Chaotic Neutral! Every once in a while I fall down the rabbit hole of YouTube videos. And it's not always just cat videos I'm watching. I stumbled upon this one, which is pretty epic...
This is one of those situations where I'm not sure exactly how to feel after having seen it. I definitely agree that it's the perfect way to explain "Chaotic Neutral" to somebody who isn't familiar with Dungeons & Dragons.

• Netflix Binge! I had to work this holiday weekend, but while I was working at home I had Netflix running. Every once in a while I feel the need to watch the service between Marvel shows and seasons of One Day at a Time so that I don't feel bad about paying the monthly fee. Here is what I watched...
The Joel McHale Show. ZOMG! Netflix has essentially brought back Talk Soup and it's glorious! I didn't realize how much I missed this show. Guest star cameos galore! Hilarious television fun.
Playing it Cool. After watching Chris Evans just kill it in Gifted, The Losers, and as Captain America in all the Marvel movies, I was interested in seeing what else he's been up to that I might not have seen. Playing it Cool was the first I came across. I'm not into RomComs, but have to admit that this was pretty good. Kinda had a different perspective, despite being predictably predictable.
Before We Go. Another Chris Evans movie and his directorial debut. So awful. An impossibly long, drawn-out mess of a movie that is boring to a fault, despite having some amazing acting by Evans and Alice Eve. What's sad is that I think Chris Evans would make a hell of a director... he just needs much better material.
The Cloverfield Paradox. I haven't been impressed with any of the "Cloverfield" films, despite critical acclaim, and this was really no different. The latest installment seems a mishmash of much better films and is just so weak in story and character development as to kill any investment the horror aspects of the film. A complete dud.
Tamborine As a huge fan of Chris Rock, I was excited to see new standup after so long. He's got a lot to say and he says it all. As always, he's funny and painfully socially relevant.
A Futile and Stupid Gesture. I admit I took a look at this movie just because I'm a fan of Will Forte and didn't bother investigating anything about it. Turns out it's the story of the rise and fall of National Lampoon Magazine and Doug Kenney. Surprisingly entertaining and well worth watching.
Burnt. Bradley Cooper seems to have dropped off the radar after some very high profile films, and I completely missed this movie where he plays a talented chef who implodes, then tries to work his way back to fame and glory by earning a third Michelin star.

• Skippy! And speaking of Chris Evans in The Losers, this scene is pretty much perfect...
Such a great character from such a great movie... I wish they would make a sequel.

Later, bullet gators!
Posted on Friday, April 13th, 2018
One of the nicest places to visit in the Netherlands is the Keukenhof, which is all tulips all the time. Well, at least for the time that they are open, which is about mid-to-late-March to mid-May. I've visited a couple times before (here and here), and always have a good time walking around photographing the flowers and taking in the smells that only a billion flowers can provide.
For this trip, I took my Sony 90mm Macro FE lens, which was purchased specifically for situations like this. Even though I didn't really do much "deep macro" with it, I was able to get some beautiful shots that only a lens of this quality can provide. Perhaps next time I will take a tripod and do some "real" macro, which would be an interesting way to make the journey feel new again...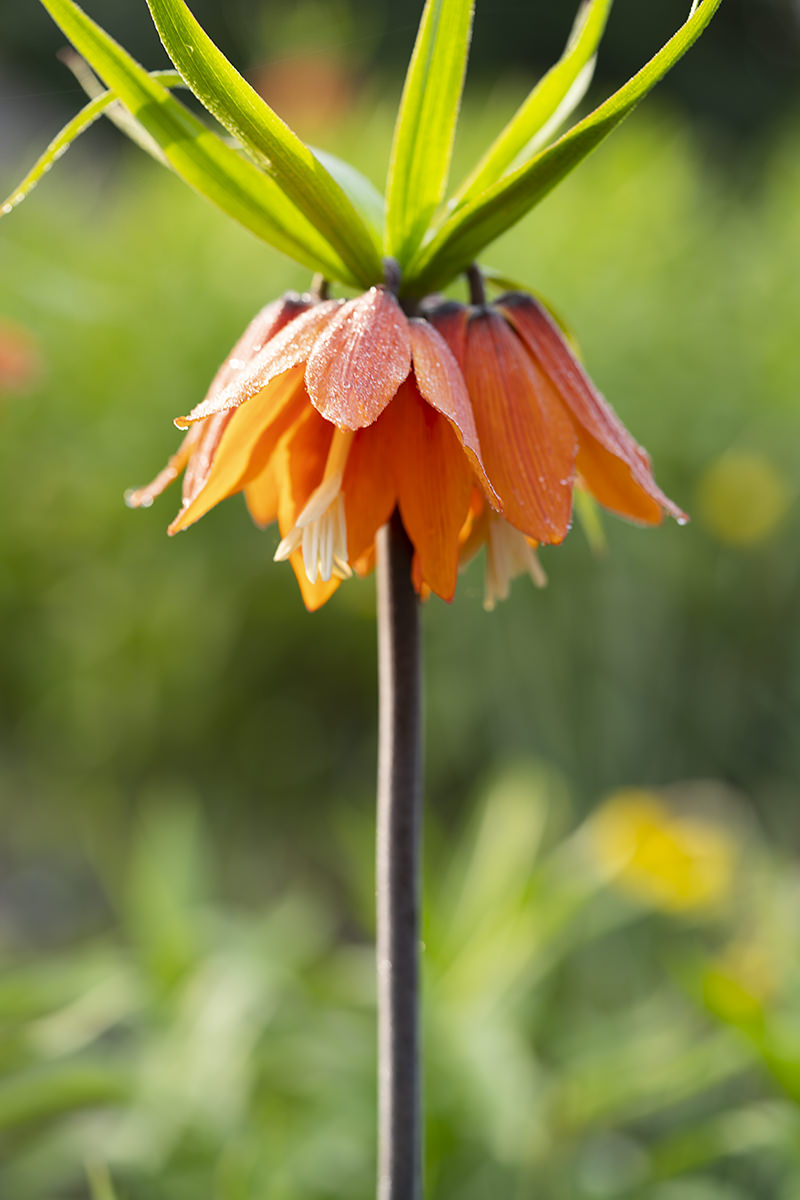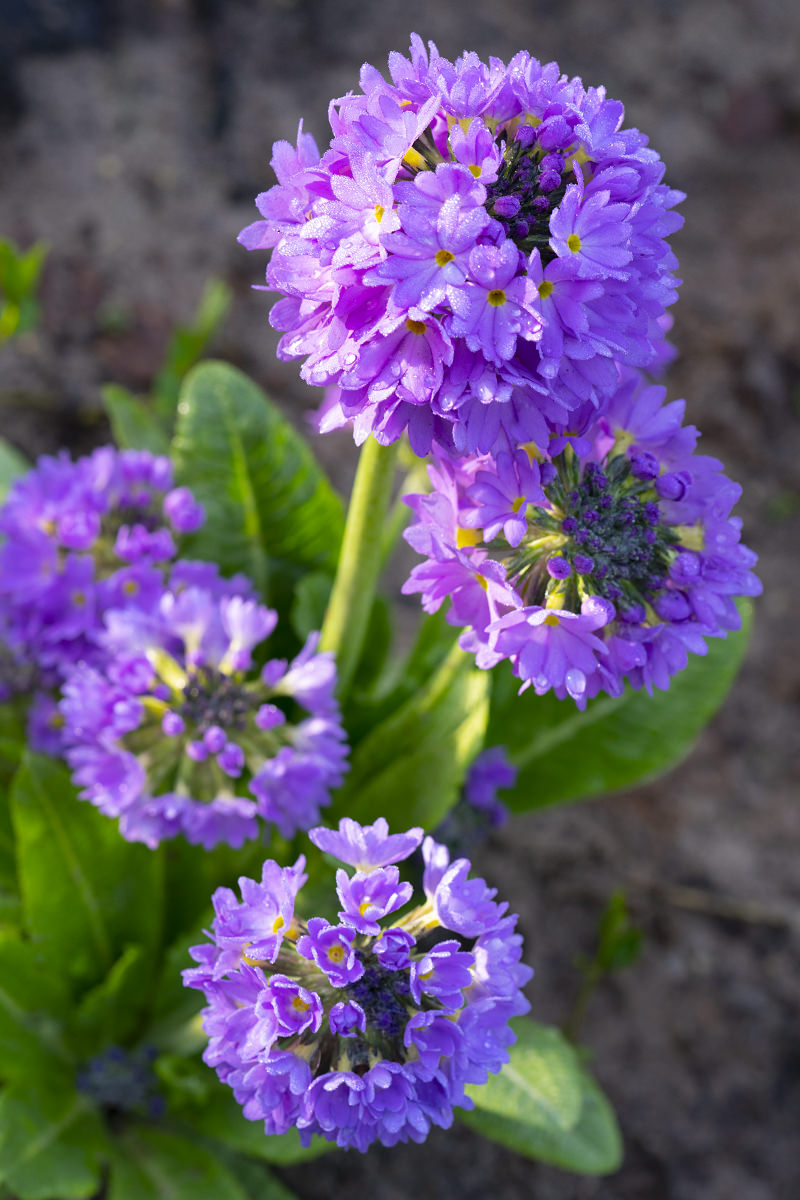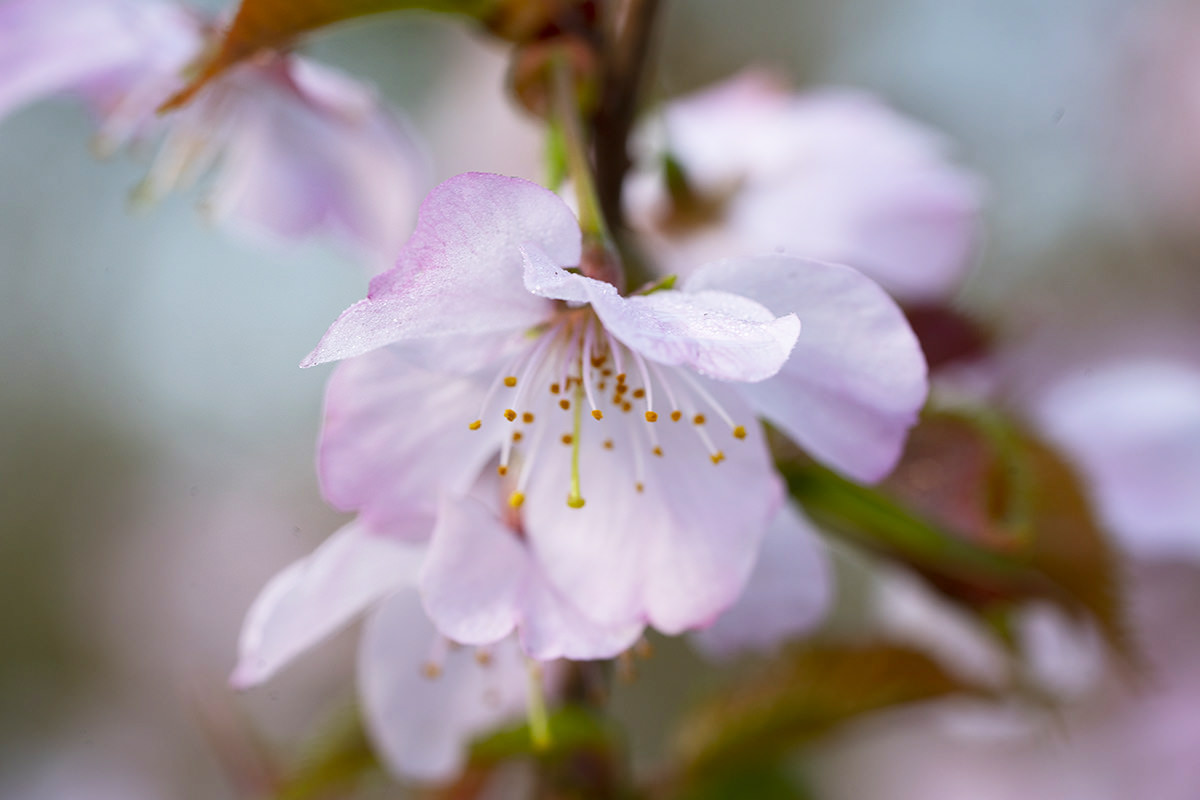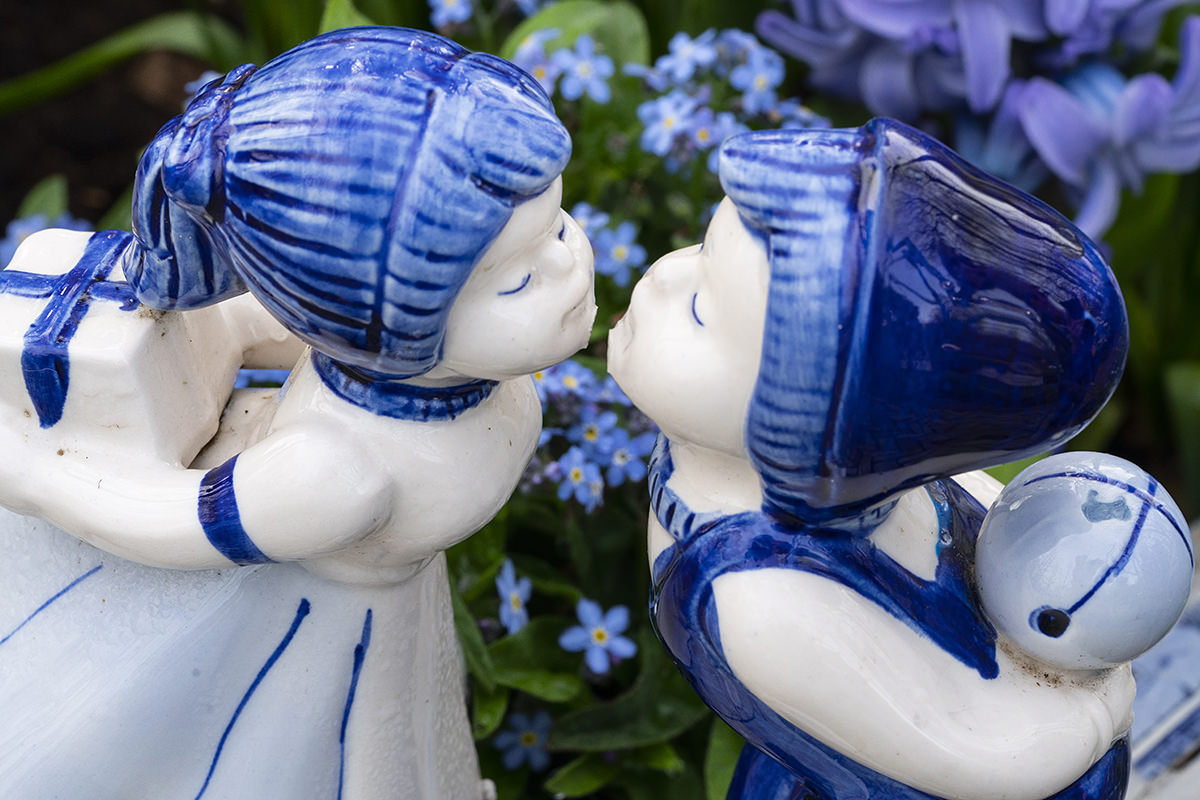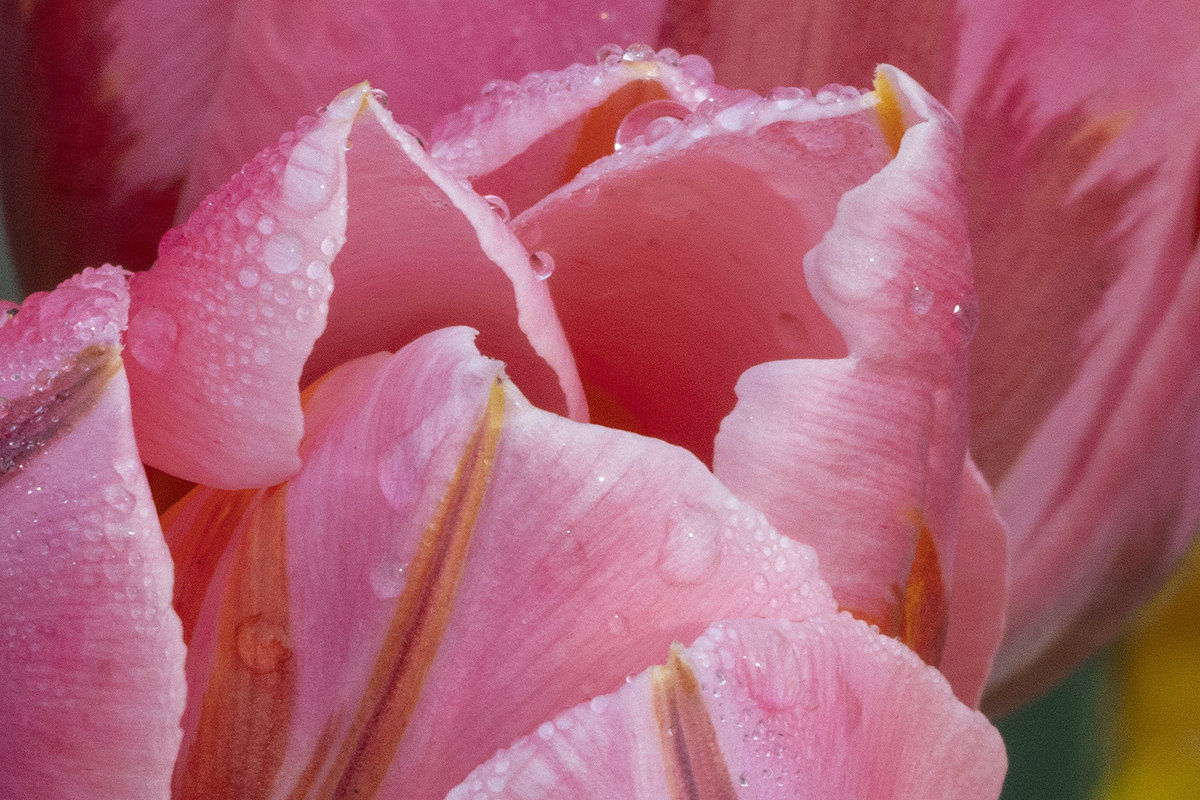 To be continued...
Posted on Friday, April 13th, 2018
Usually when I take hundreds of vacation photos, I go back to my hotel and immediately purge 50-60% of them. Then I take a good hard look at what's left and delete another bunch of them if I can. Since digital photography makes it so easy (and cheap!) to shoot loads of photos, I always shoot way more than I need just in case I missed something that my be covered in other shots. But to save all those photos would be absurd, as I'd never want to look at crappy images, nor do I want to pour through a bunch of duplicates.
My day at the Keukenhof resulted in two-hundred-and-sixty-eight photos.
I only deleted twenty-two of them.
Everything was just too great to dump.
I did, however, manage to whittle down the ones I was going to post here to fifty, which I divided into two parts because it seemed the easier way to fly.
Every year there's a theme to the Keukenhof's grand display. Last time I was here I think it was orchids. This time it was roses and romance, which was a cool exhibit to see. Roses are just so beautiful when you look at the delicate folds that make them what they are. I couldn't stop photographing them...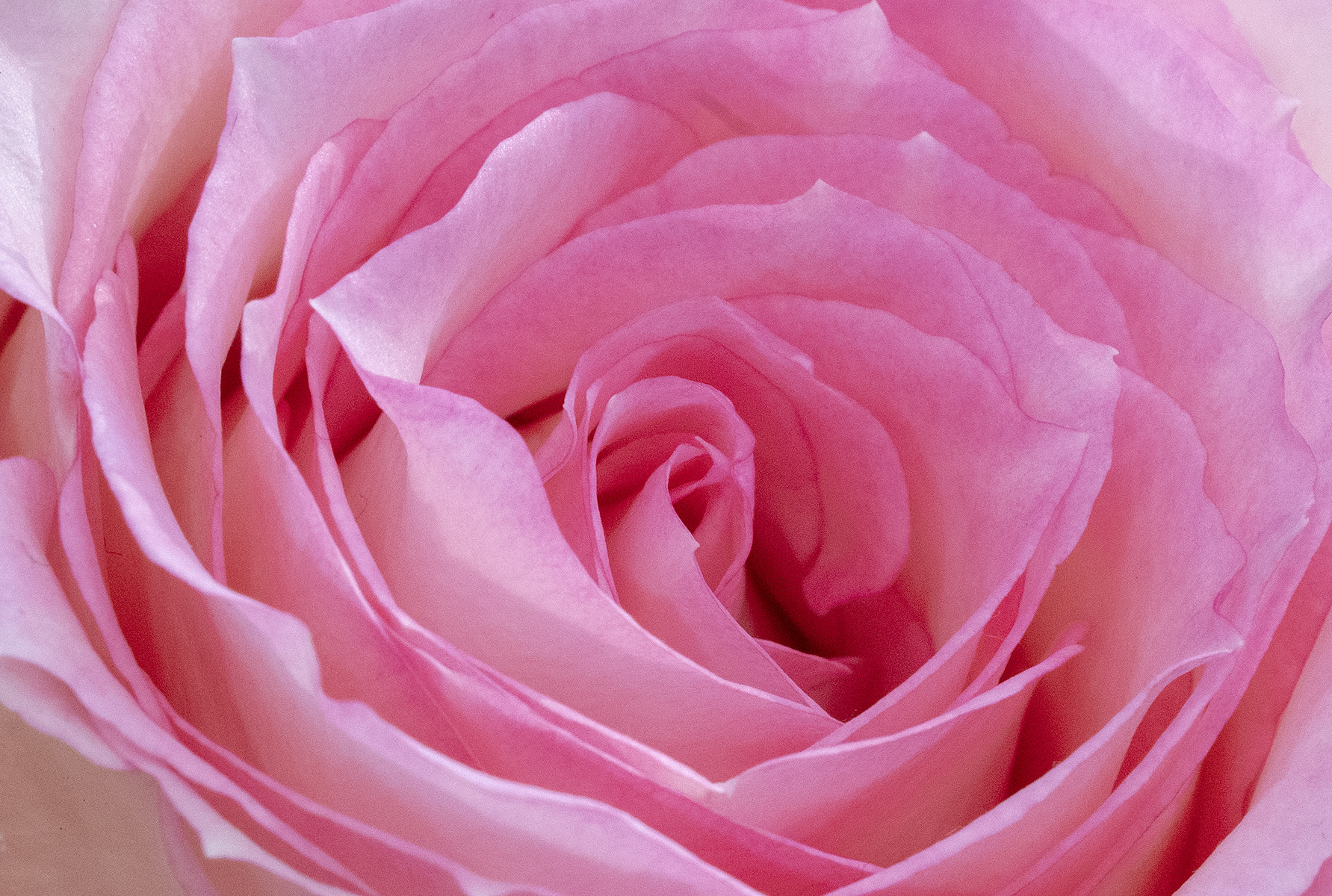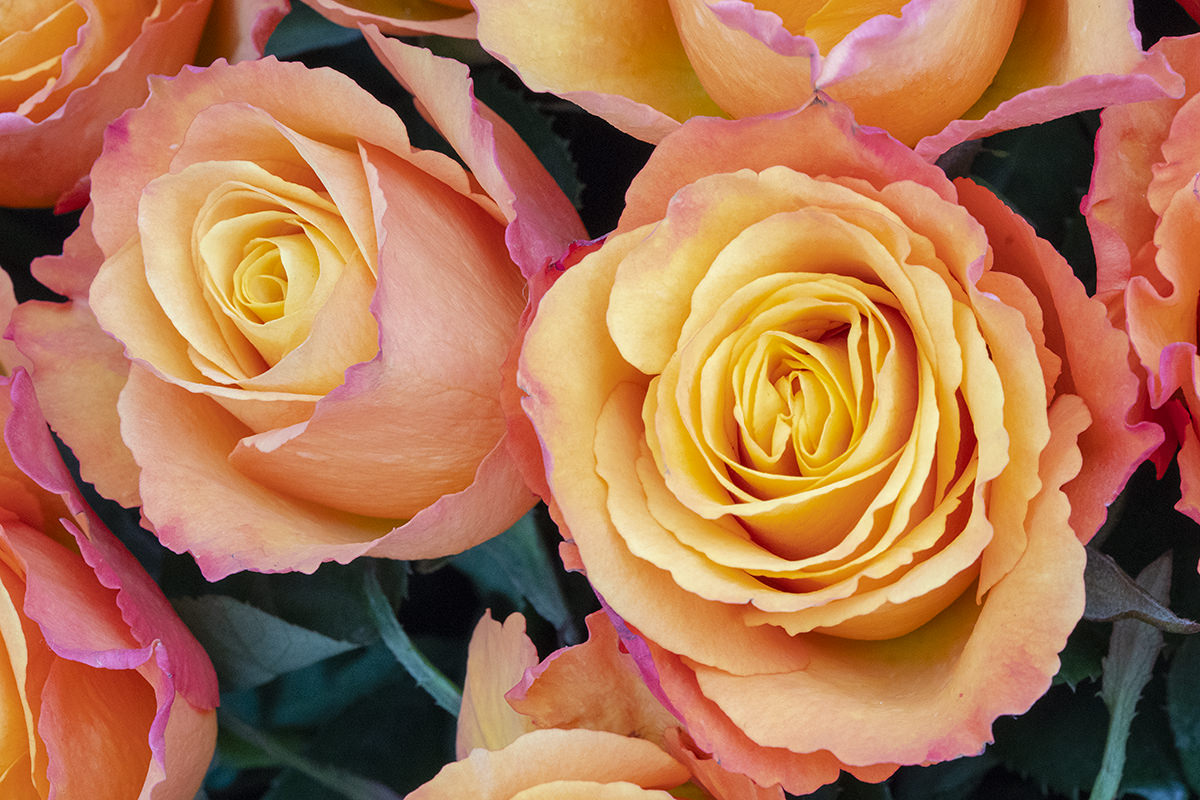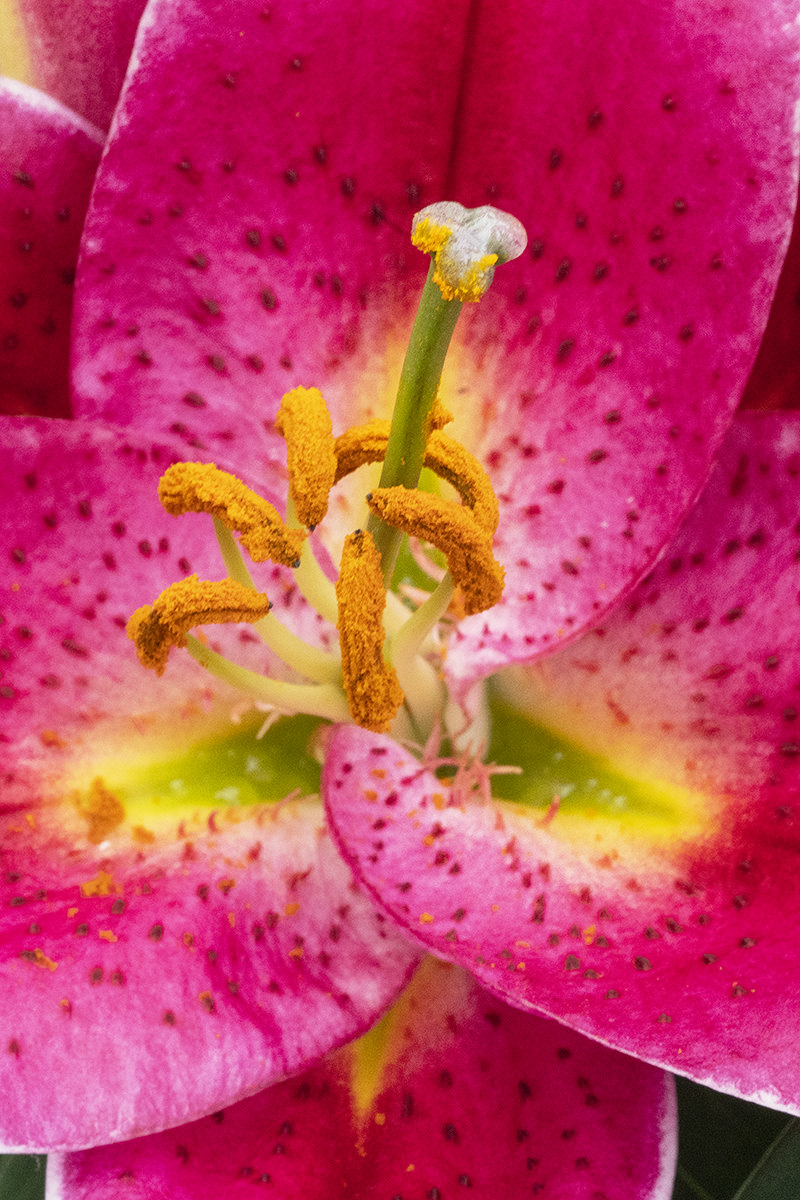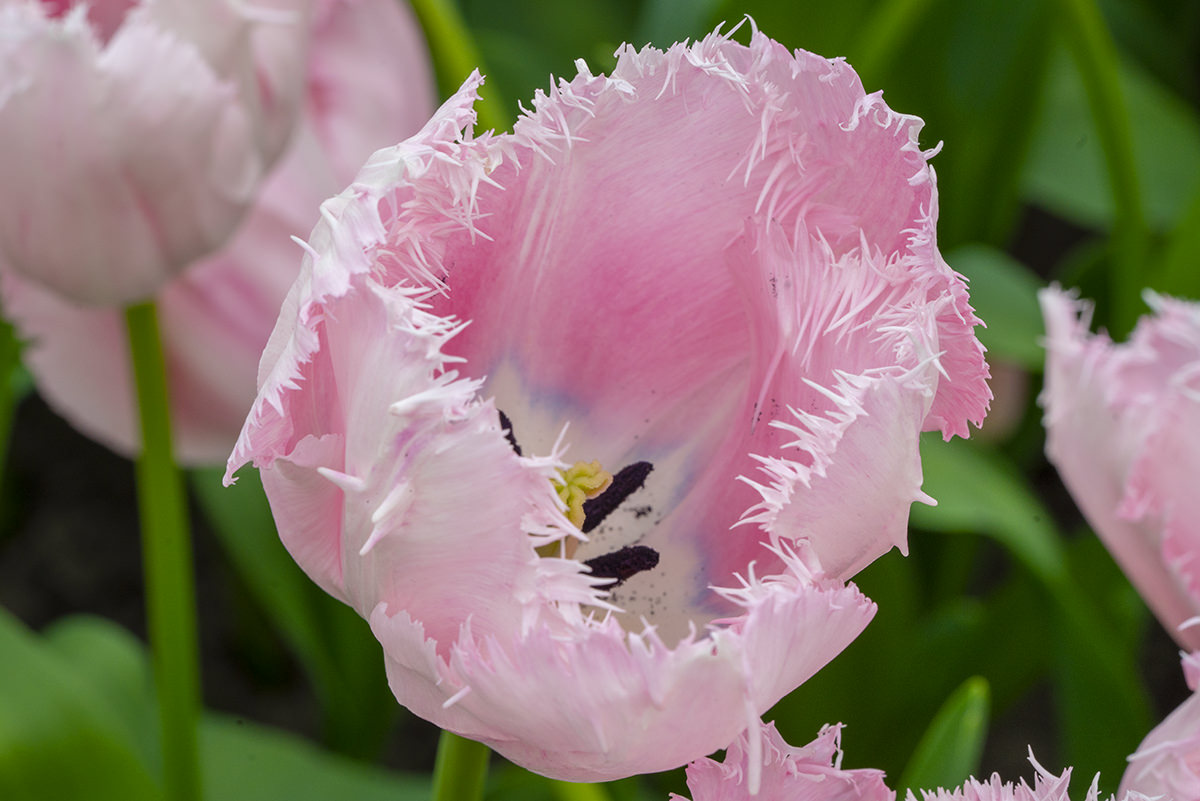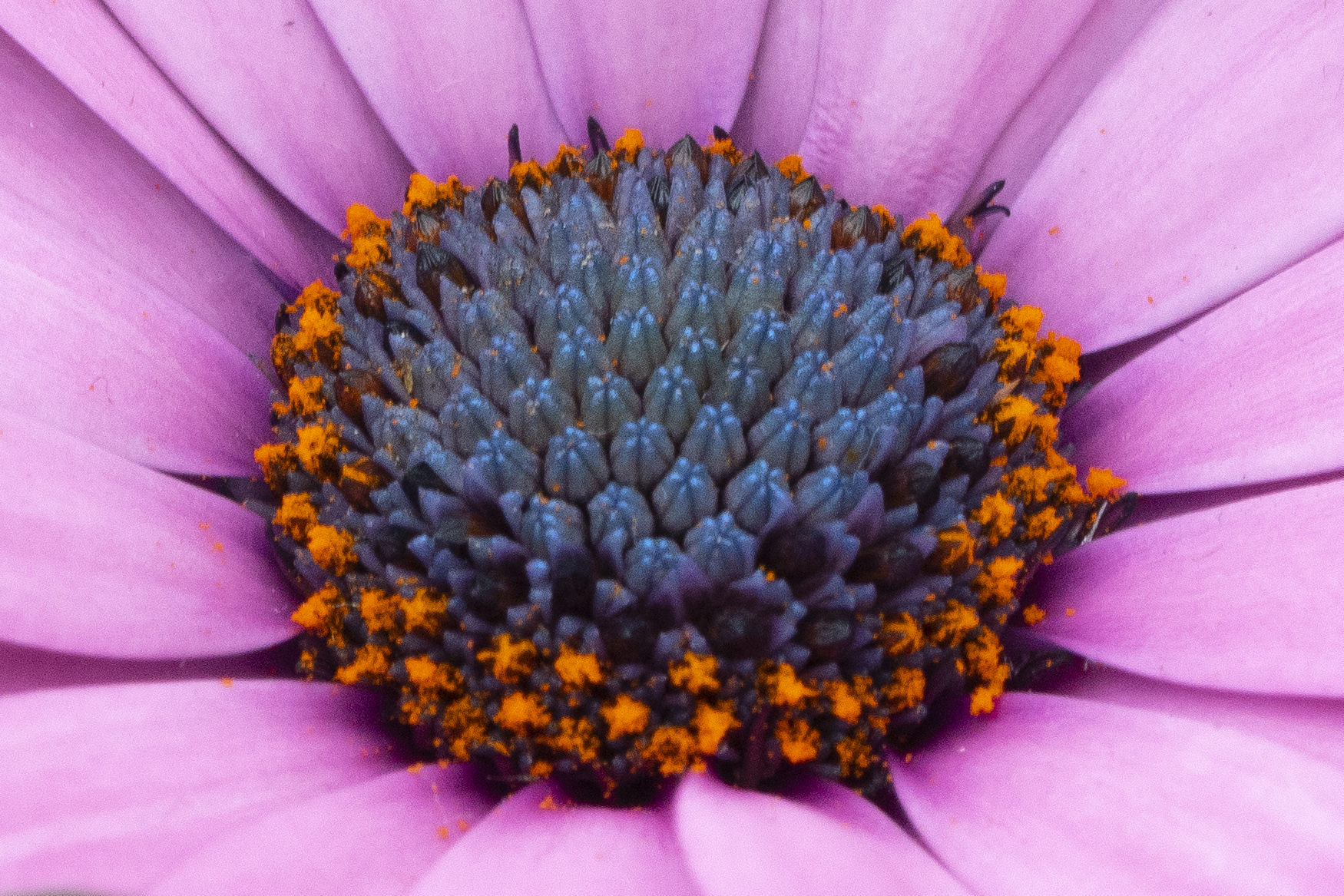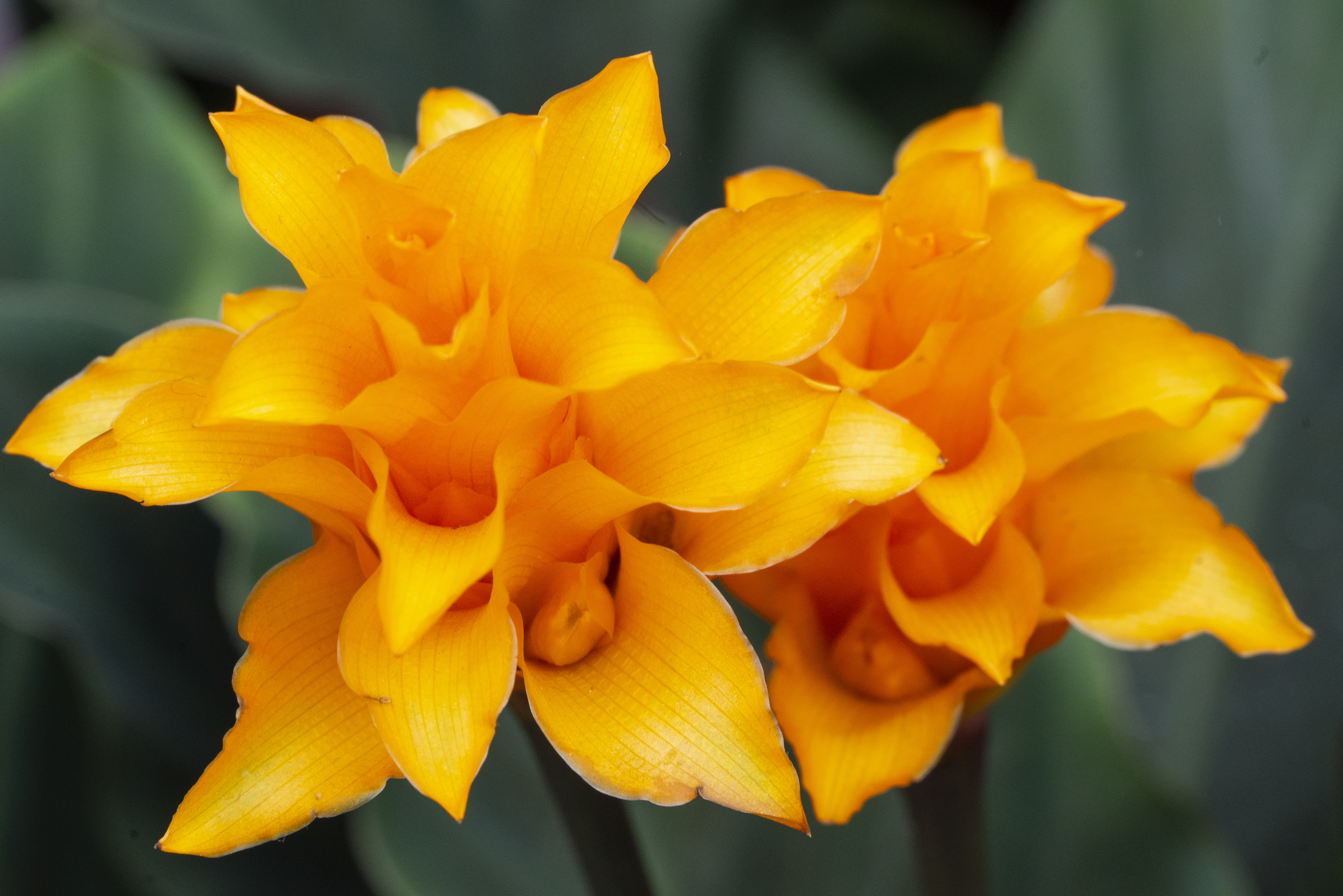 I think my favorite flower I saw was this one, which looked more like fake paper cut-out flowers rather than actual vegetation. I wish I had thought to look up the name...

In my past three visits, I never once saw a bee. This time I saw two of them, including this industrious fellow...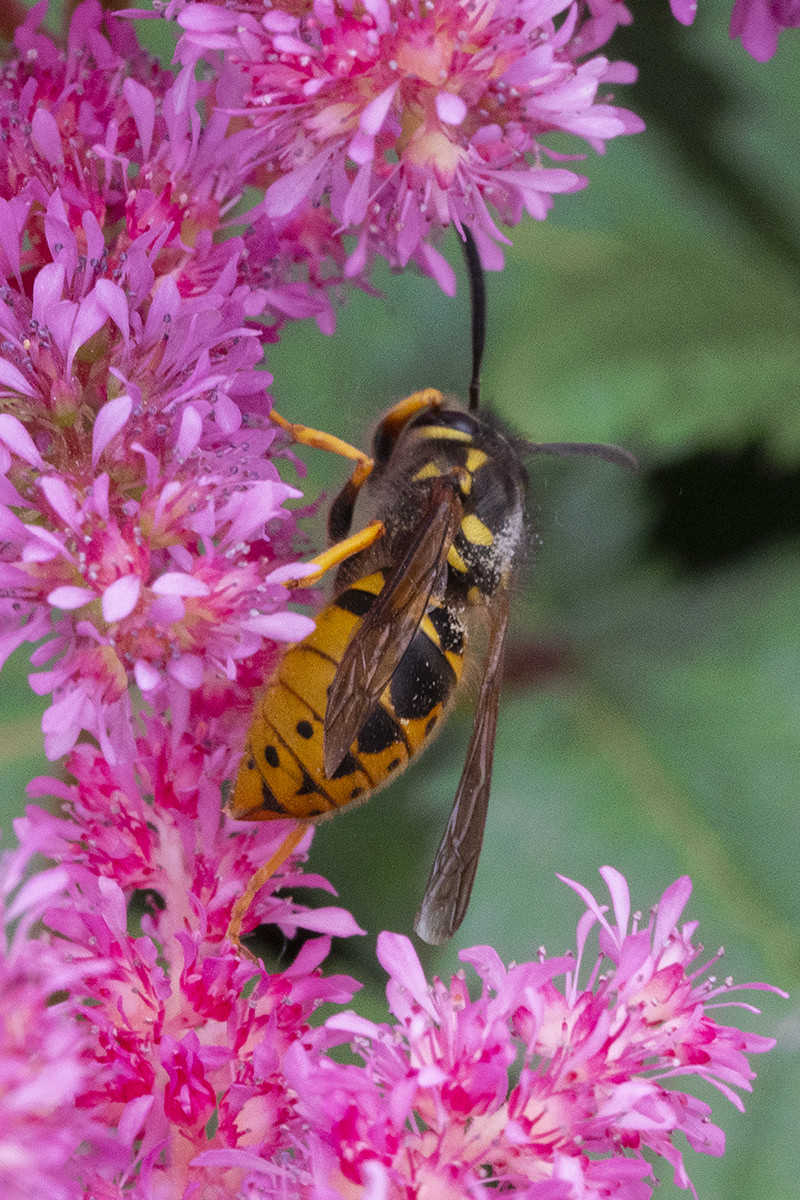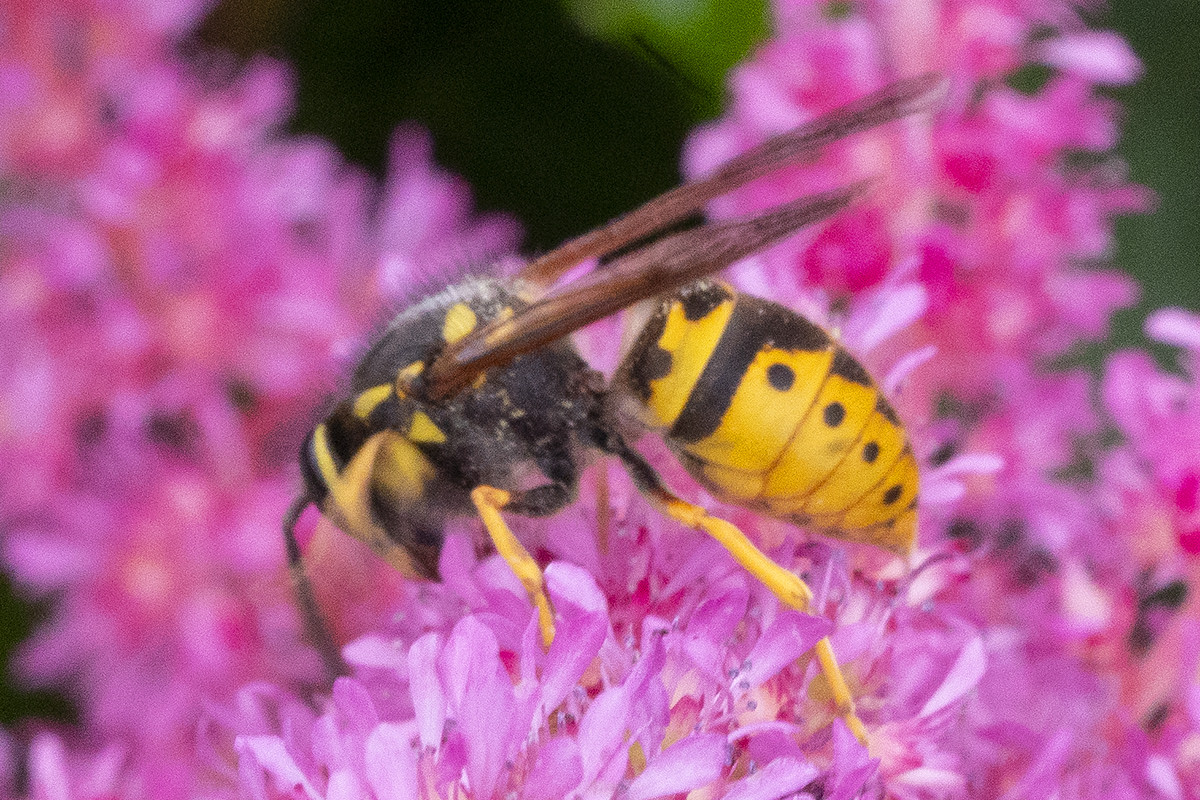 A friend came down from Amsterdam to walk around the gardens with me. We were discussing something to do with photography when I young boy heard us speaking in English. He poked at my leg, and I looked down at him only to have this conversation...
"I know the name of all the flowers!"
"That's nice."
"I know the name of all the flowers!"
"Oh. Okay... what's this one?"
"I don't know that one."
"I see. What's this one?"
"I don't know that one."
"Ah. What flower do you know?"
"That is a tulip."
"Alrighty then."
Later we were walking by a pond where there were a couple ducks. The same little boy was yelling "QUACK! QUACK! QUACK! QUACK! QUACK! QUACK! QUACK! QUACK! QUACK! QUACK! QUACK! QUACK! QUACK! QUACK! QUACK! QUACK! QUACK! QUACK! QUACK! QUACK! QUACK! QUACK! QUACK! QUACK! QUACK! QUACK! QUACK! QUACK! QUACK! QUACK! QUACK! QUACK!" This was a new level of annoying, and I wondered if I should ask him for more fascinating tulip facts, but thought it better to leave well enough alone...

And that's it for this edition of NAME! THAT! FLOWER!
Posted on Sunday, April 15th, 2018
From Buda Castle I walked to the area known as "Halászbástya"... or "Fisherman's Bastion" in English. The reason that this end of castle hill has that name is because the local fishermen's guild was responsible for defending it. The bastion itself is pretty nifty, with great views across the Danube River to the Pest side of the city...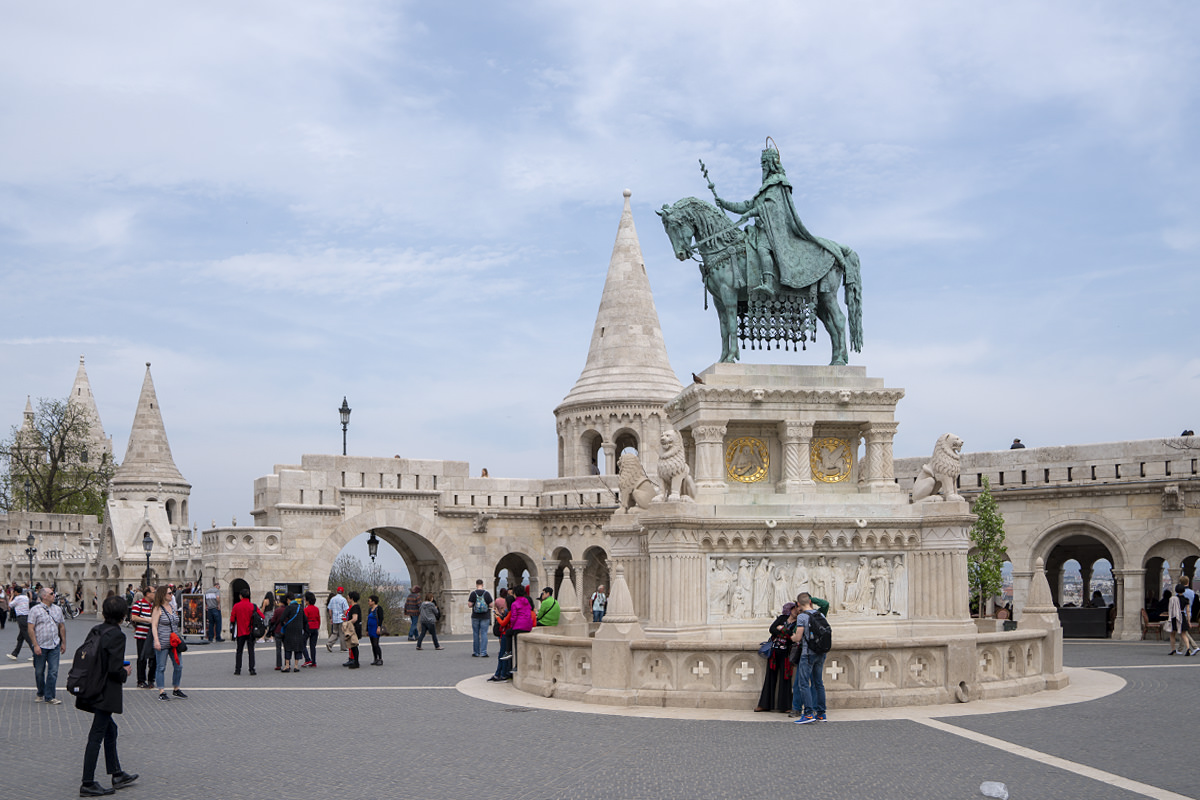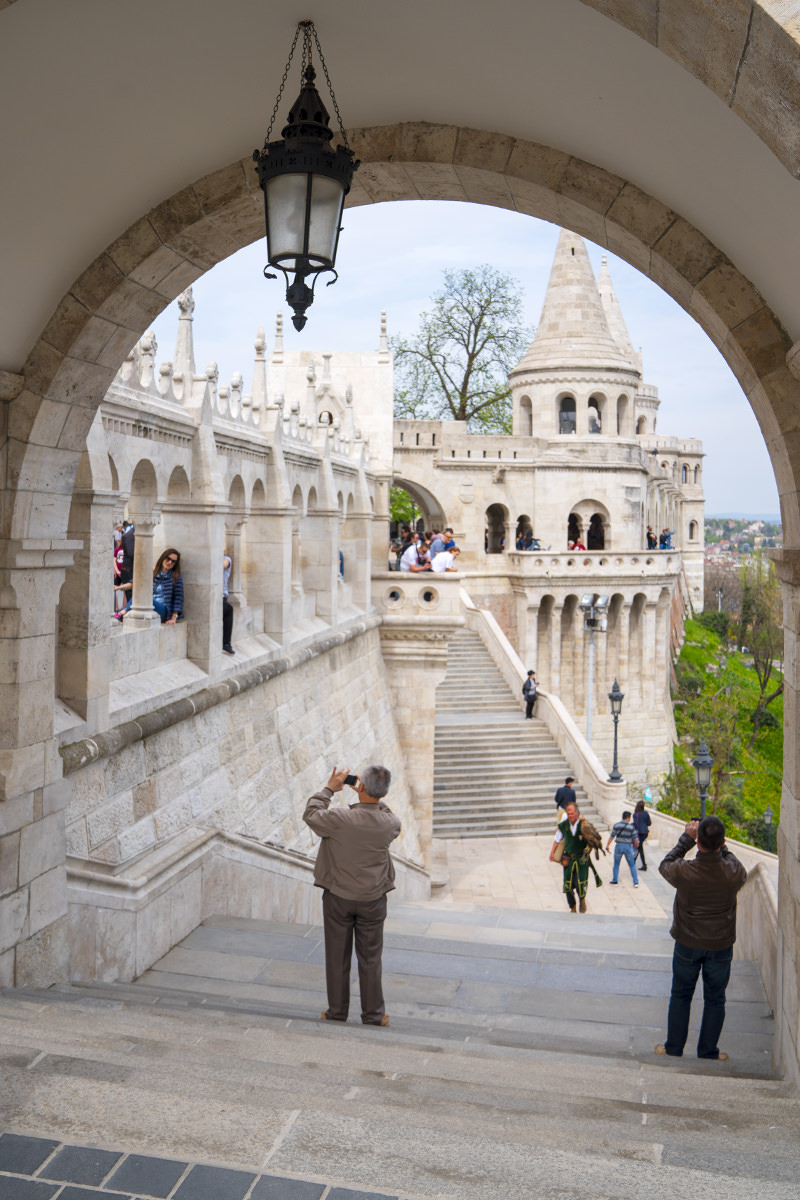 Fisherman's Bastion is home to the incredible Matthias Church. If I were to make a "must-see list" for Budapest, this church would unquestionably be at the top of it. It's a painted church (though not the Painted Church) which is my favorite kind of church (probably because I've seen so many gothic cathedrals in my time that I welcome the opportunity to see something different). The outside is kinda familiar if you've seen a lot of European churches, but the pretty tile roof and awesome moon and star weather vane give you a hint what you'll find inside...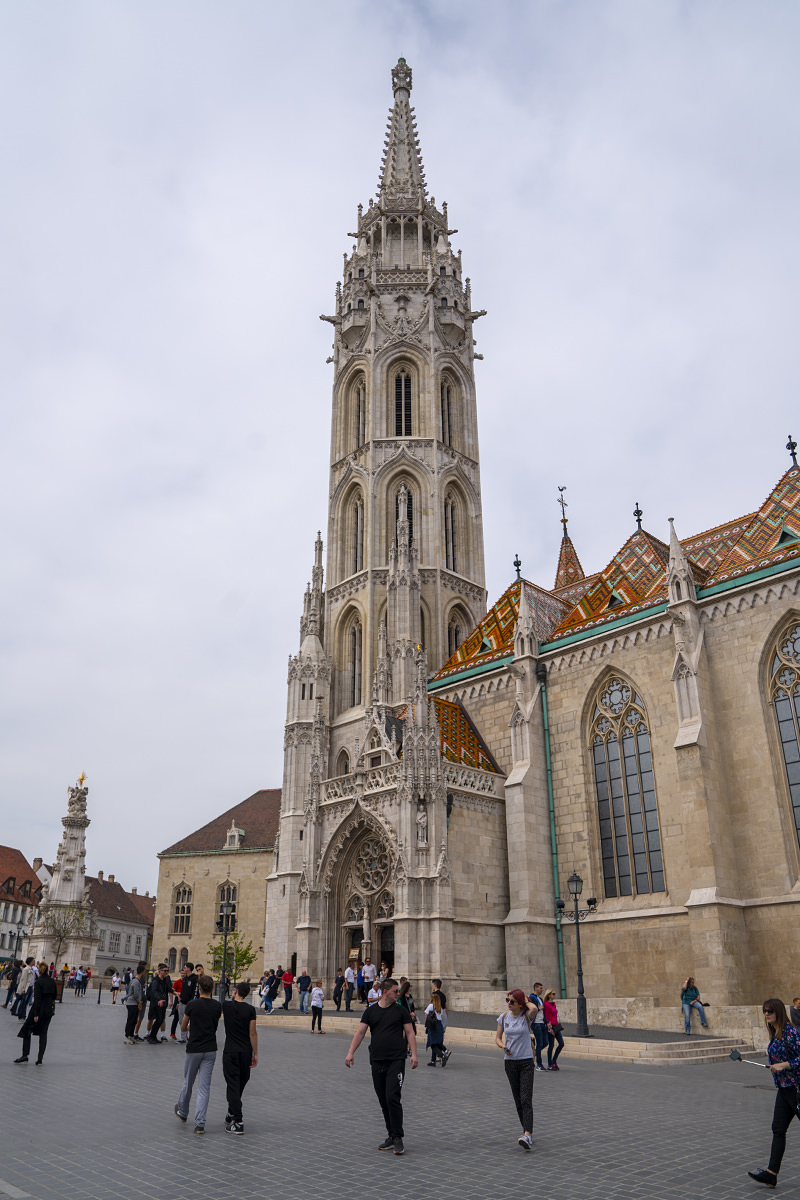 And speaking of inside...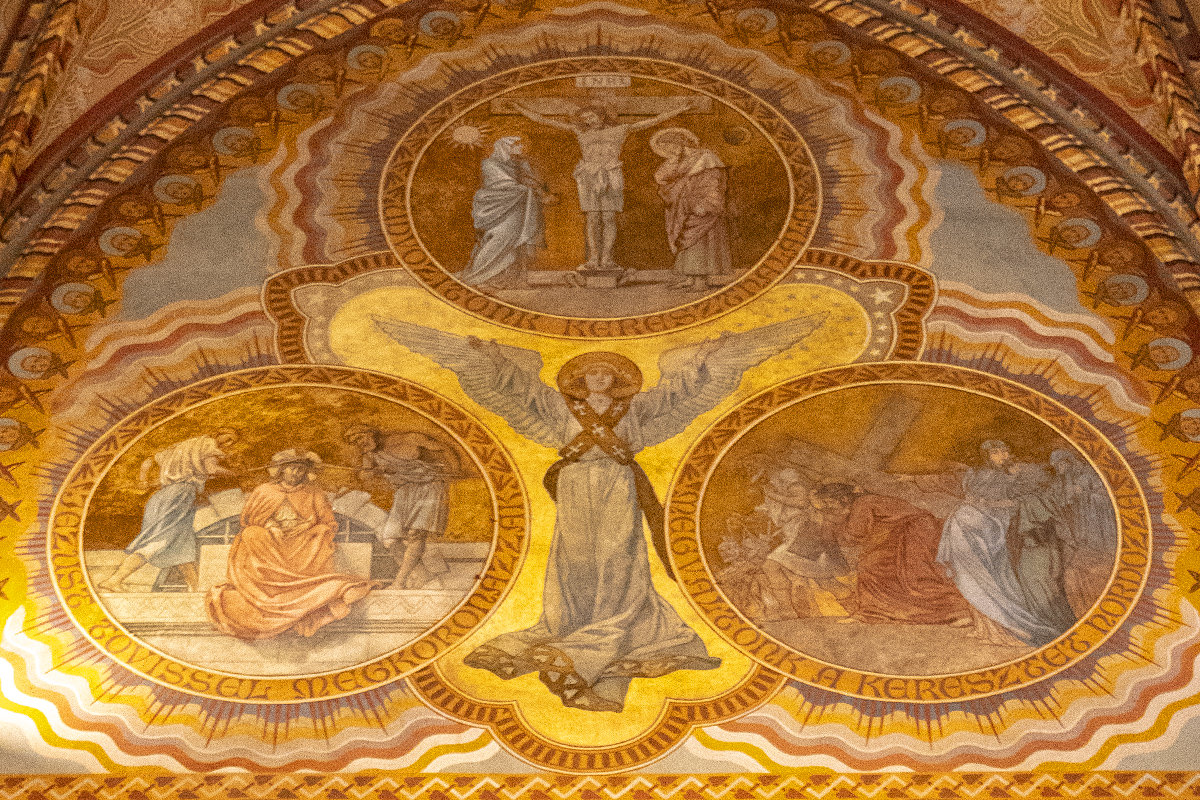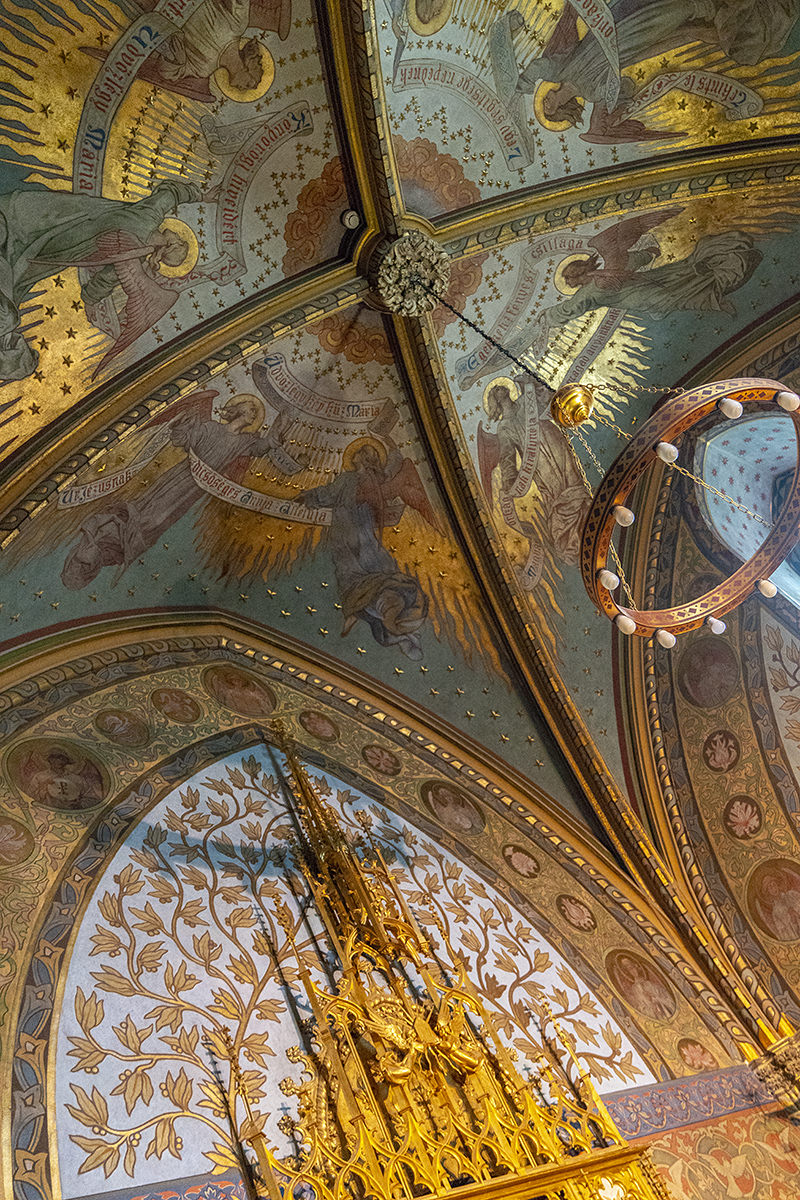 I took a lot of photos of those painted walls... fascinated that so many disparate patterns ended up looking so amazingly awesome together...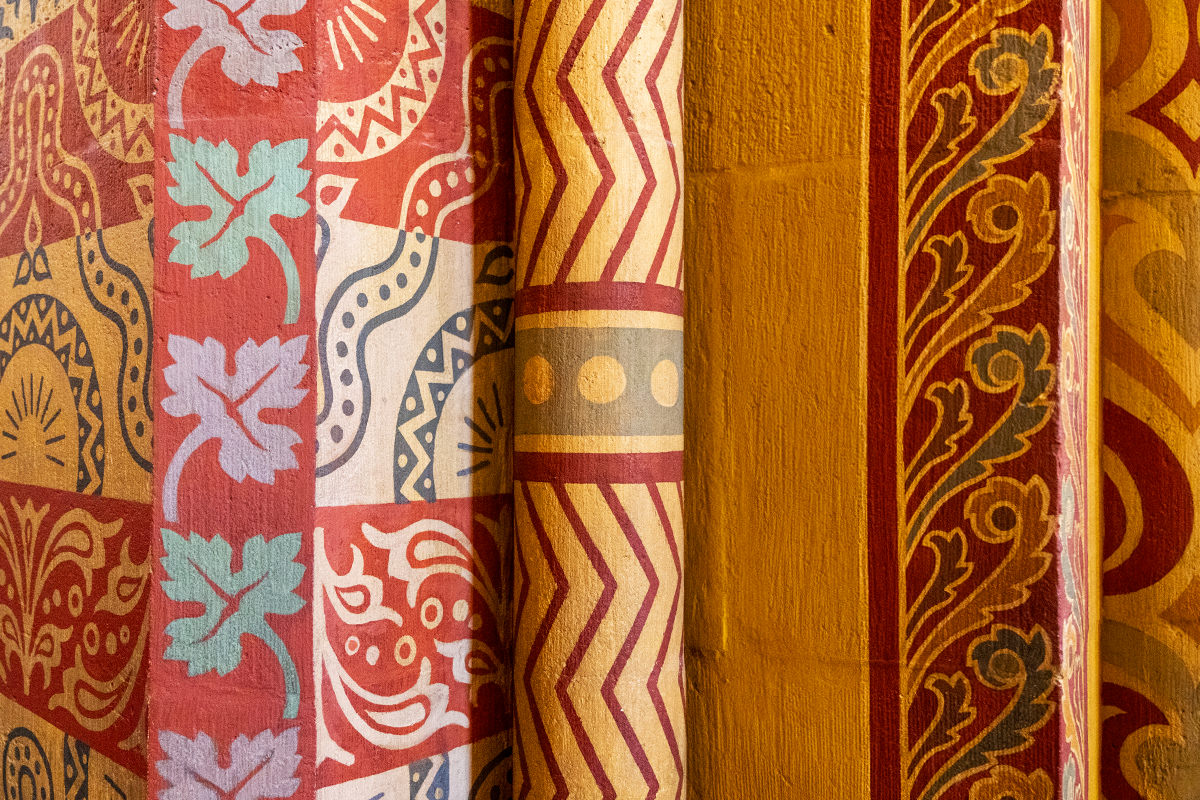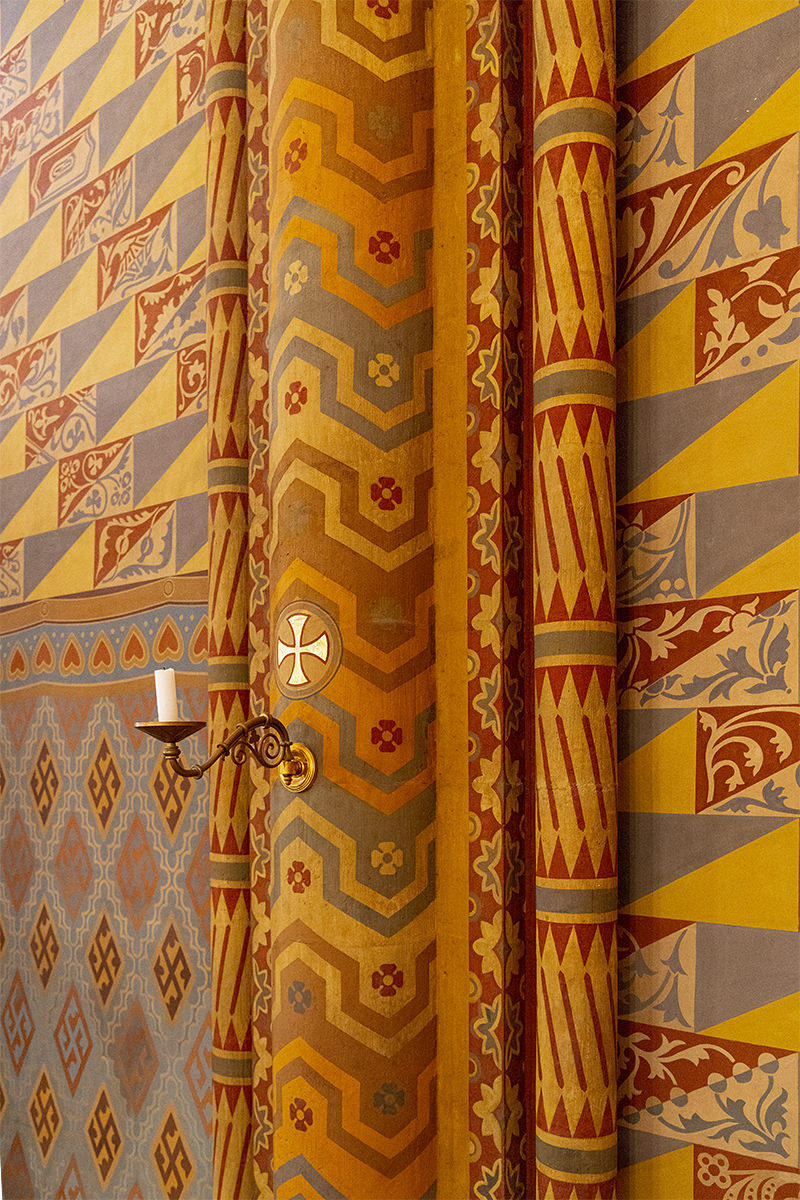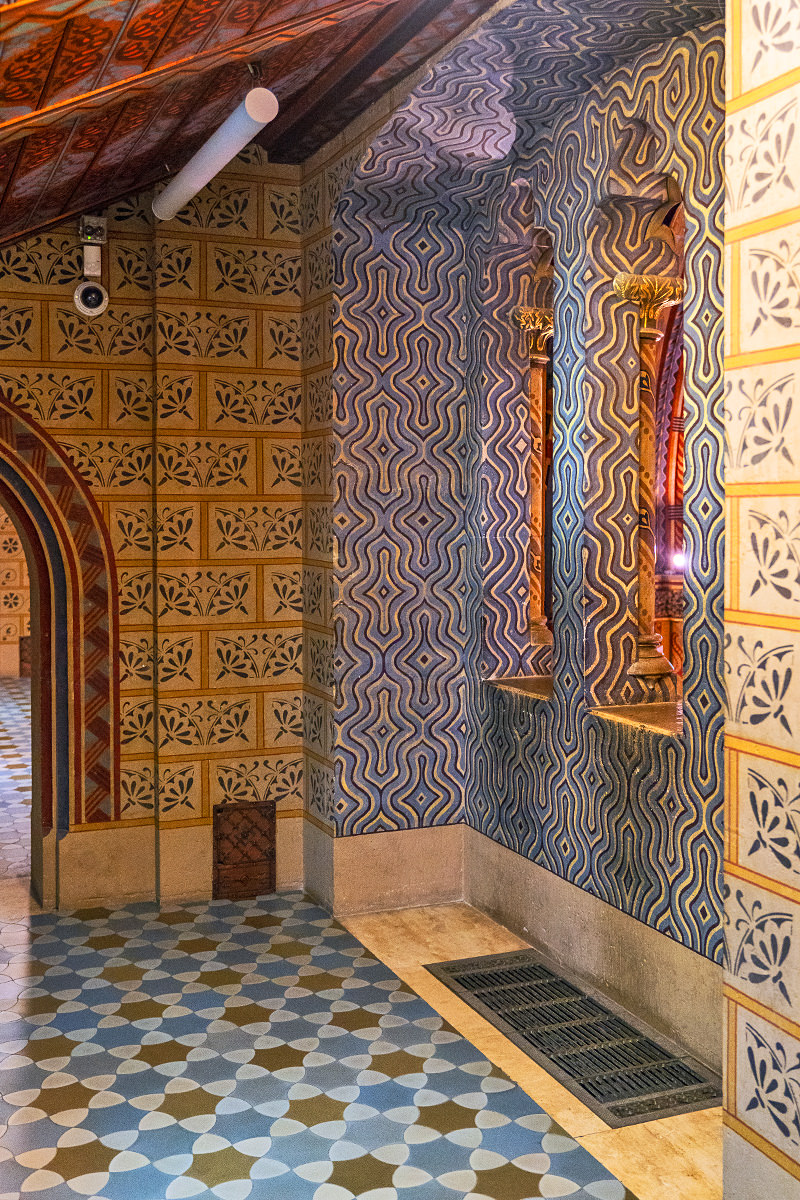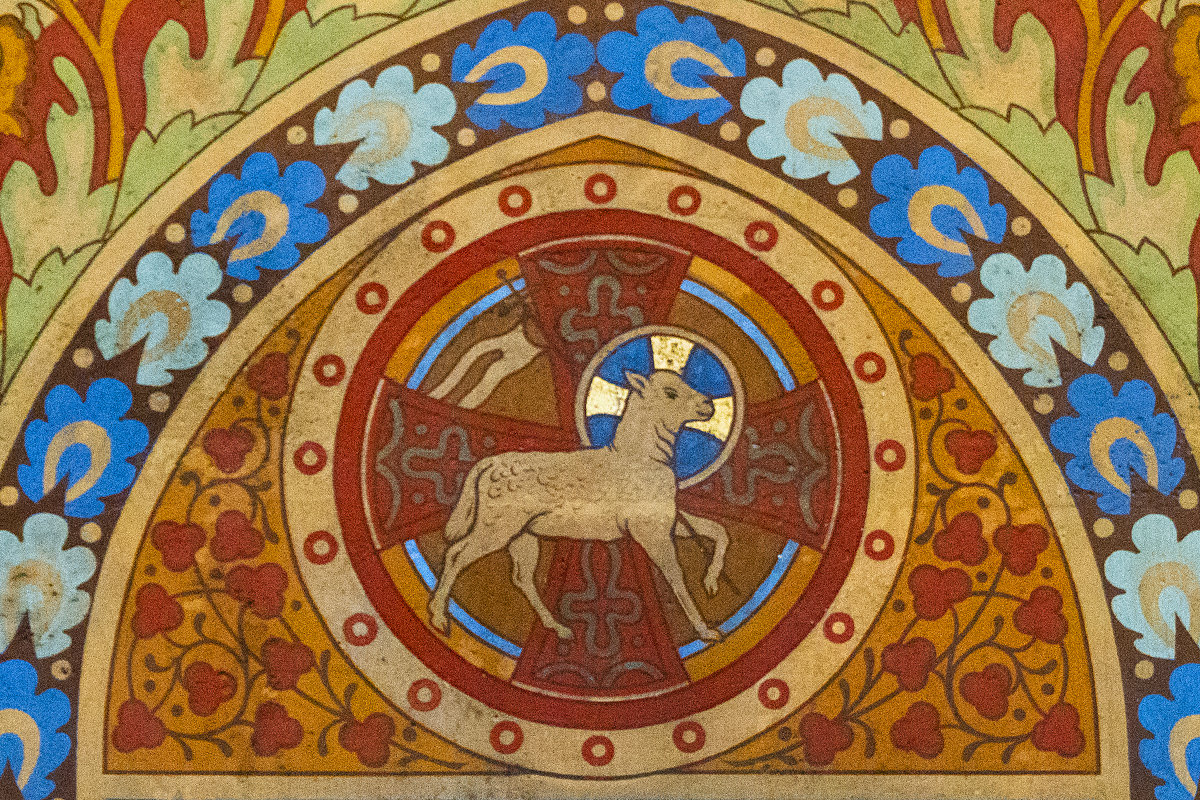 Meanwhile, back to my tour...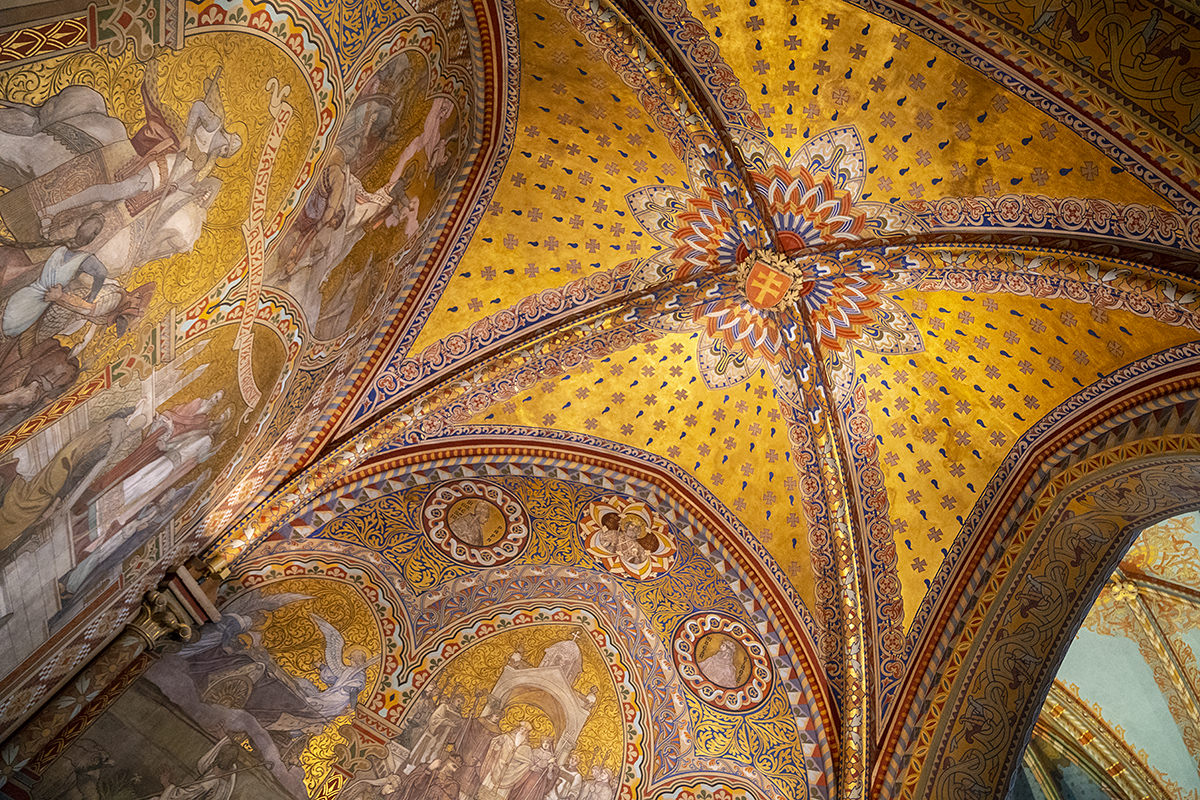 I could have spent a couple hours here easy, but hadn't eaten all day and needed to grab a bite before more exploring. So I headed back to the Pest side of the Danube, which you can read all about in Part Three!
Posted on Sunday, April 15th, 2018
And here we are at the end of my busy day in Budapest. Since I have to be at the train station by 7:30 in the morning, there ain't no more after this.
Odds are if you've ever been looking at photos of Budapest, you'll undoubtedly run across that classic shot of the Hungarian Parliament Building all lit up at night. The city is kinda famous for it, and I wanted a shot of my very own.
After sprinting across the Danube... or, to be more precise, under the Danube on the subway... I sat on the bank across from the building waiting for night to fall and the magic to happen.
The lights start off small at first. Just little glowing dots appearing across the exterior...
But before too long, the whole building is flooded in golden light. It is most certainly a pretty sight...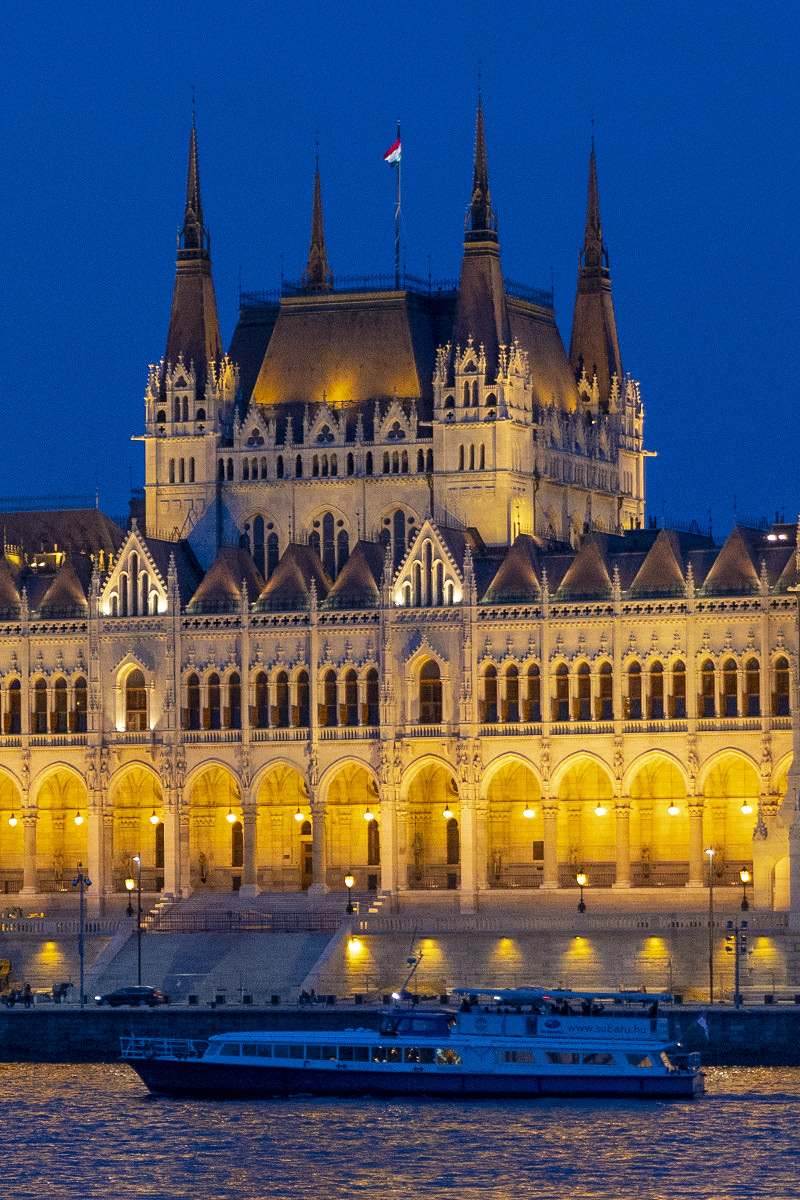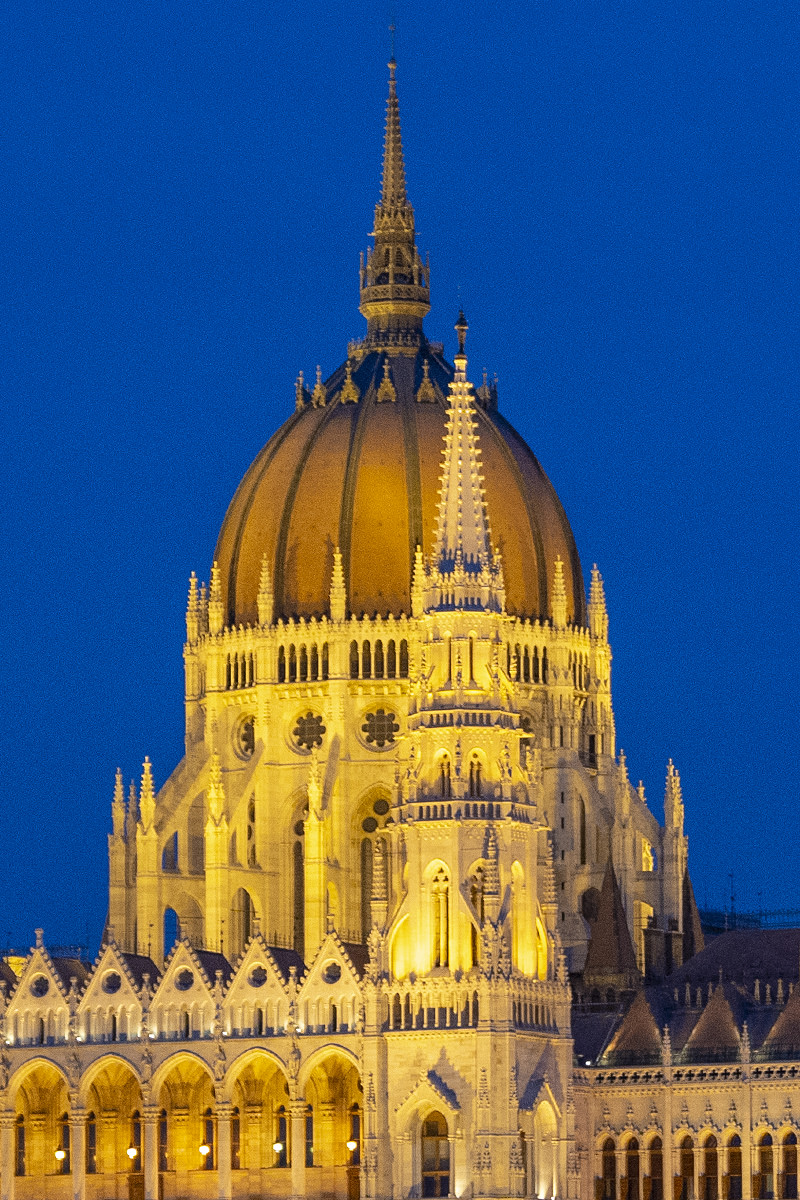 Continuing down the West bank of the river, I make my way back towards the Chain Bridge...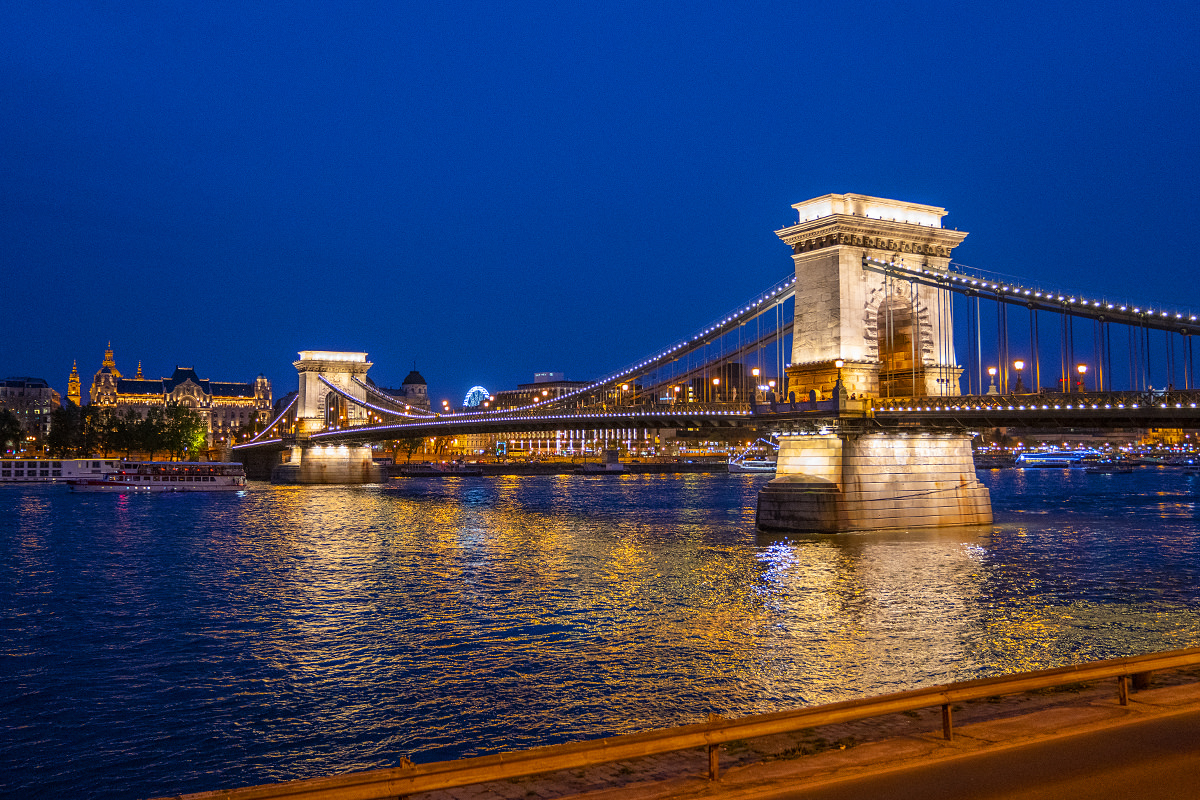 I had purchased an extra funicular ticket on my first ride up Castle Hill because I wanted to look down on the city with all the lights on...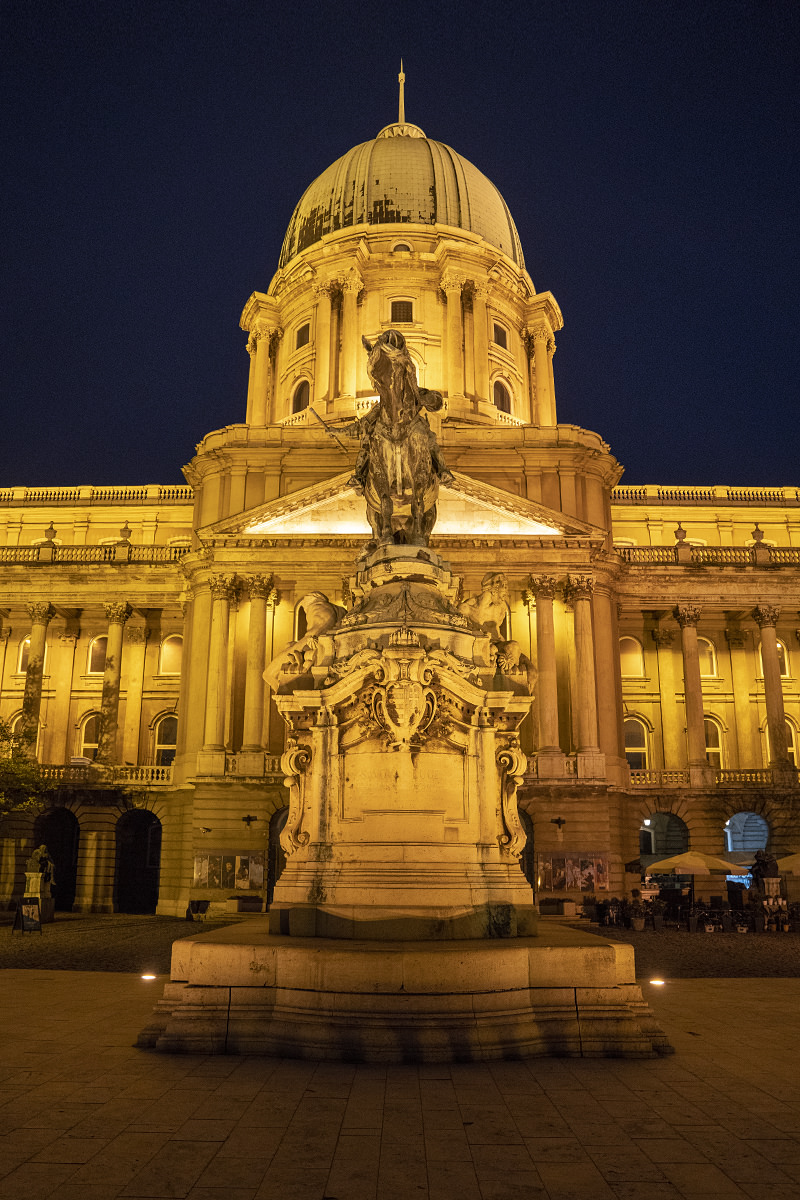 On my previous funicular rides, I didn't have very good angle to film the experience. This time I did, and here's what that looks like...

And that's all she wrote, folks. Time to head back across the river so I can get some sleep before heading out in the morning...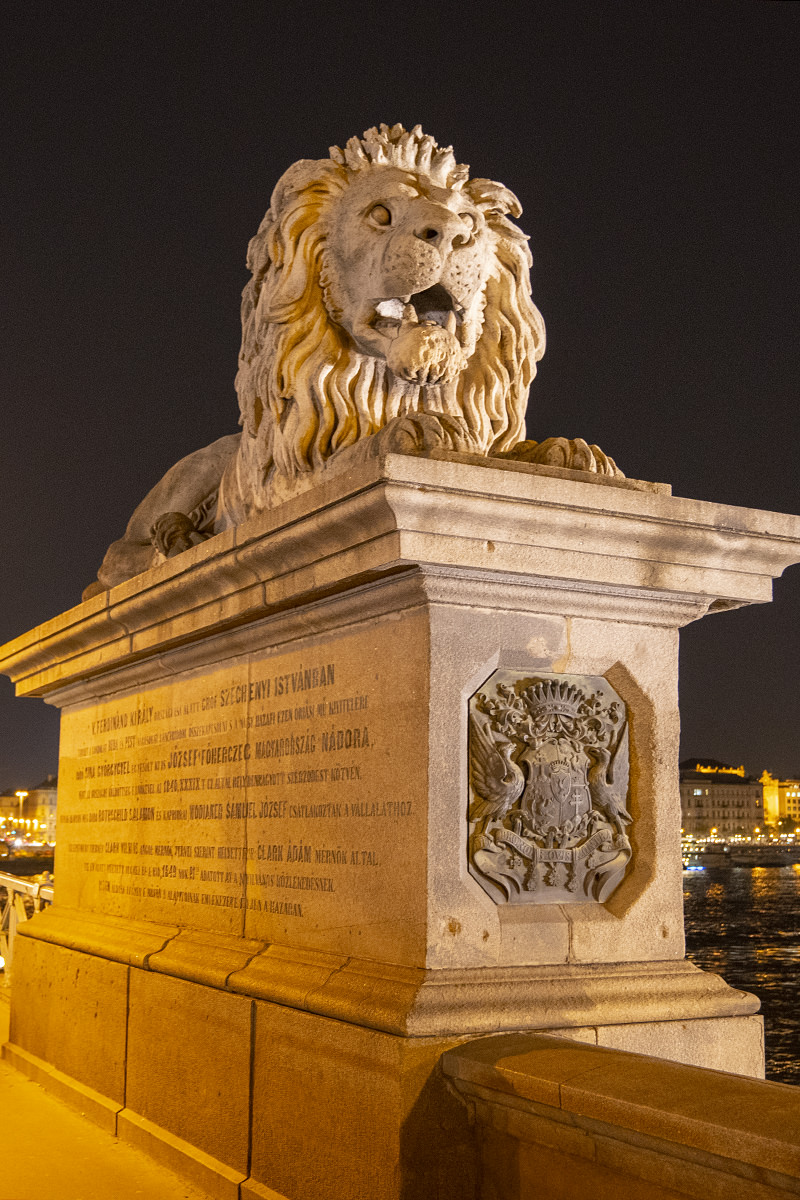 Until next time, Budapest...