Posted on June 6th, 2021

STILL HACKED! I didn't have time to look at my WordPress install last night and this afternoon I've developed quite the headache. But fear not, dear reader, I will hack out my bullets this fine Sunday anyway, and hope that I can post them one of these days... because an all new Bullet Sunday starts... now soon...

• SHARRRRRRK! Discovery has announced that Shark Week begins July 11th this year! GO SHARKS!
P.S. Did you know that sharks predate trees on planet earth? It's true!

• It Burns! <sarcasm> Color me shocked </sarcasm>... CDC loosened mask guidance to encourage vaccination—it failed spectacularly. So stupid.

• It's Not Hard to Learn If You're Already Doing It! A-fucking-men to that...
Our preferred pronouns are just like remembering an honorific. Like "Doctor" or "Professor" or "Arch-Duke," and it's such a small thing to learn them. We do things to be courteous to others all the time, so why is this such a difficult concept to embrace for some people? You don't have to agree with it... just be fucking polite about it... because it's not your life... it's their life. Ooh! Look! I just did it and I didn't even think about it! So miss me with your bullshit excuses and just be kind to your fellow humans. That's the only way we're all going to make it.

• Fly the Friendly Skies! It's almost as if flight attendants should all be armed with tasers and have a zero-tolerance policy for your bullshit (like with this piece of shit and her bullshit right here). Start spouting off about your "right" to not wear a mask... tasered. Start being a disorderly piece of shit... tasered. Be a pile of garbage towards the cabin crew and try to assault them when they're just trying to do their job... tasered. If potential problems with these assholes were immediately dismissed with a nice tasering, the sky would be a safer, more friendly place for both passengers and crew. Nobody is forcing you to fly, AND THE CABIN CREW DOESN'T SET POLICY... THEY JUST HAVE TO ENFORCE IT! So if you're going to fly then you have to follow the rules in place and not be an abusive dick. Or else... tasered...

• Cancellation Station! Netflix has canceled Jupiter's Legacy and I'm like ORYL?!? I may die of unshock. They took what could have been a fantastic show and took a huge shit on it BY NOT FOLLOWING THE COMIC BOOK IT WAS BASED ON. Had they just used the original comic book series as a script we could have had something epic. BUT NOOOOOOO! What a waste. My thoughts on this turd of a series are here.

• Texas! Look, I'm pro-Second-Ammendment and all, but what happened to the days where the NRA was a gun safety organization? Before I was allowed to shoot a gun, I had to take classes and learn about responsible ownership. Just like owning a car, where you need training and a license, guns can kill people... so that should be the bare minimum, right? Not in Texas. Now they've got this absurd "Constitutional Carry" legislation in play which allows people in the state to buy a gun without license or training. You know... Texas... where a woman tried to shoot a puppy and ended up shooting her kid instead...
God what a dumbfuck asshole. This is just more ammunition for the anti-gun lobby, so great job there, moron. I hope the kid is okay.

And there's all my Sunday Bullets that may never be seen. Stupid hackers.
Posted on June 4th, 2021

Welp... nobody will see this because I've had to put my blog into "static mode" after being hacked (not for content, they just injected code into my installation). Thankfully I have a file-change-plugin going on that let's me know these things. Here's hoping that I can get this figured out tonight. Sorry you can't comment, faithful blog reader! :-(
Posted on April 26th, 2021

Every damn day there's stuff going on that's worse than the day before, and I am exhausted. I just want to crawl under the covers and forget the outside world exists before I even get to my lunch hour because something in the news was the last straw for me.
Flat earthers. Anti-vaxxers. COVID deniers and mask deniers. Q-Anon conspiracy dipshits. Politicians selling us out to their wealthy corporate owners. Asholes making life so much harder for anybody who isn't a billionaire. The list goes on and on, but it generally boils down to mean people and stupid people. And most of the time the worst offenders are both. Those who lack compassion and kindness. Those who are willfully ignorant and not willing to acknowledge truth. It's depressing just how bad things have gotten because these people are intent on fucking it up for all of us.
The good news is that I finally set aside some time to reinstall Wordpress so the PHP update is no longer killing my blog, so there's that.
So I guess there's nothing stopping me from kicking my Monday to the curb a little early and crawling under the covers to play video games for the rest of the day.
Though I'm pretty sure my cats will want dinner come 6:00.
Tags:
Assholes
,
Blogging
,
Cats
,
COVID-19
,
DaveLife
,
Dumbassery
,
Dumbasses
,
Life As We Know It
,
Pandemic
Categories:
Cats 2021
,
DaveLife 2021
,
News – Politics 2021
—
Click To It:
Permalink
—
0 Comments: Click To Add Yours!
Posted on April 23rd, 2021

Last night my web host updated PHP for my blog. Now nothing works. I'm sure it will all get figured out eventually... perhaps I'll just have to reinstall WordPress or something, but I really don't have the time to look into it right now. So I guess I'll keep writing entries and post them when I can figure out what's going wrong.
Wonder how many people will think I died because I got vaccinated? Too many, I'm guessing.
Where yesterday I had a little soreness in my arm, but was otherwise feeling great... today I have no soreness at all. It's as if the vaccinations never happened.
Except they did, which means my immune system will be up to speed to better deal with COVID in two weeks... which is May 5th, I guess. My plan is to go out and eat IN a restaurant. Something I haven't done in what... a year and a half now?
I will, of course, still wear a mask in public. Even though my immune system knows how to attack COVID, there are other people out there whose immune system is not, and I want to keep them safe. It's just a nice thing to do.
In a world where "doing the nice thing" is increasingly rare.
Posted on January 1st, 2021

Happy 2021 to my blogging family and friends!
My day started with my cats chasing each other around the house, jumping on my bed at 5:10am. Rather than get all salty about not being able to sleep-in on my day off, I got up and set my SourJo bread starter out so I'll have no excuse to not bake a couple loaves today. I tell you what, there can't be a better way to start the year than kitties and freshly-baked bread, amiright?
2020 was a tough year. Without the usual nonsense in my life and my travels to distract me, I have been mired in my failures and obsessing over the people in my life that didn't make it to 2021. Sometimes I wake up with my heart grinding in my chest and find it difficult to breathe because I just want my life The Way It Used To Be instead of what I have left. That's not on the pandemic though. I think it's just a part of growing older and being on the back-side of your life here on earth (unless I actually live to be 108. Oh God, please don't let me live to be 108).
2021 is going to be a year of change for me. Hopefully for the better, but you never know. Absolutely everything is up in the air right now, and what becomes of it is anybody's guess. For the time being I'm grateful to have a roof over my head, food to put on the table, cats to keep me company, a job to pay for it all, and people in my life I care about. I take nothing for granted because, as I've been made painfully aware, nothing lasts forever and life can change on a dime.
I don't do resolutions, but I hope that I can find it in my heart to be a kinder person... a better person in 2021. I've been so beat down by the atrocities that unfold in the news every day that I've had to harden my heart and become more cynical to survive it. That's no way to live, and hate is always more destructive to you than those you're hating. I've tried so very hard not to hate. It's been the overriding path I've attempted to walk since I started studying Buddhism in 1998. But I'm always tested. There's always tests. And recent years have tested me like no other because there's just so much awfulness in this world TO hate. But... maybe I can find enough peace in this new year to be more hopeful. To talk less and learn more. To look with wonder instead of being blinded by ignorance. To do more. Care more. Love more.
Don't get me wrong... I'm still calling out the fucked up shit people do and say which brings harm myself and others. I'm not insane. If you know me at all, you know that NOT speaking out against pieces of shit is something I'm incapable of. If you're willfully ignorant, I am not having your dumbassery. If you're persecuting people living their best life at zero cost to anybody else, I am not tolerating your hatred. If you're being an asshole, I am not embracing your abuse. It's just that in 2021 I'll be taking a blowtorch to your fucked up bullshit with 15% more love in my heart. Because I'm a good person that way.
And so... here's to a new year. Hopefully a better year than the one we're leaving behind. I'll be doing my best to make it happen for me and for everybody, because I'll be taking a blowtorch to my fucked up bullshit where I find it too. But mostly I'll be watching trash television, scrolling through TikToks, and petting my cats which, let's face it, probably does more good for the planet than being all shouty on my blog.
Besides, I have bread to take out of the oven...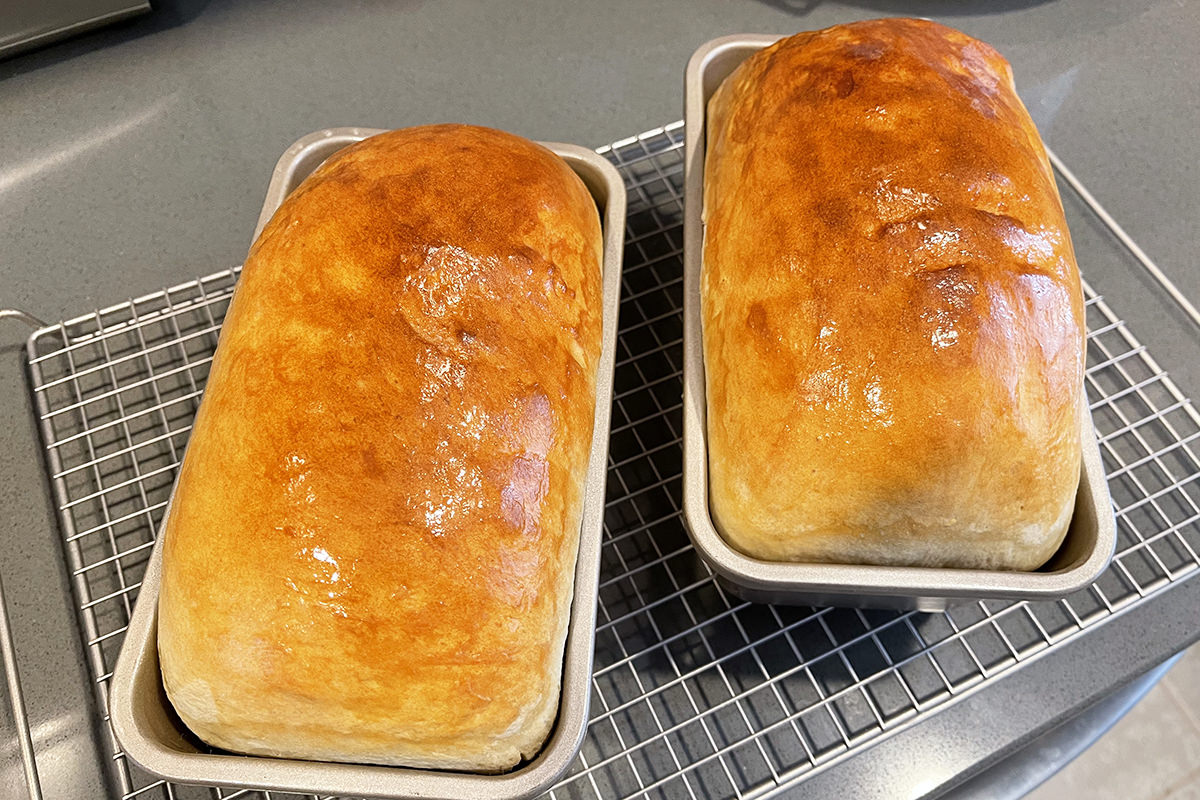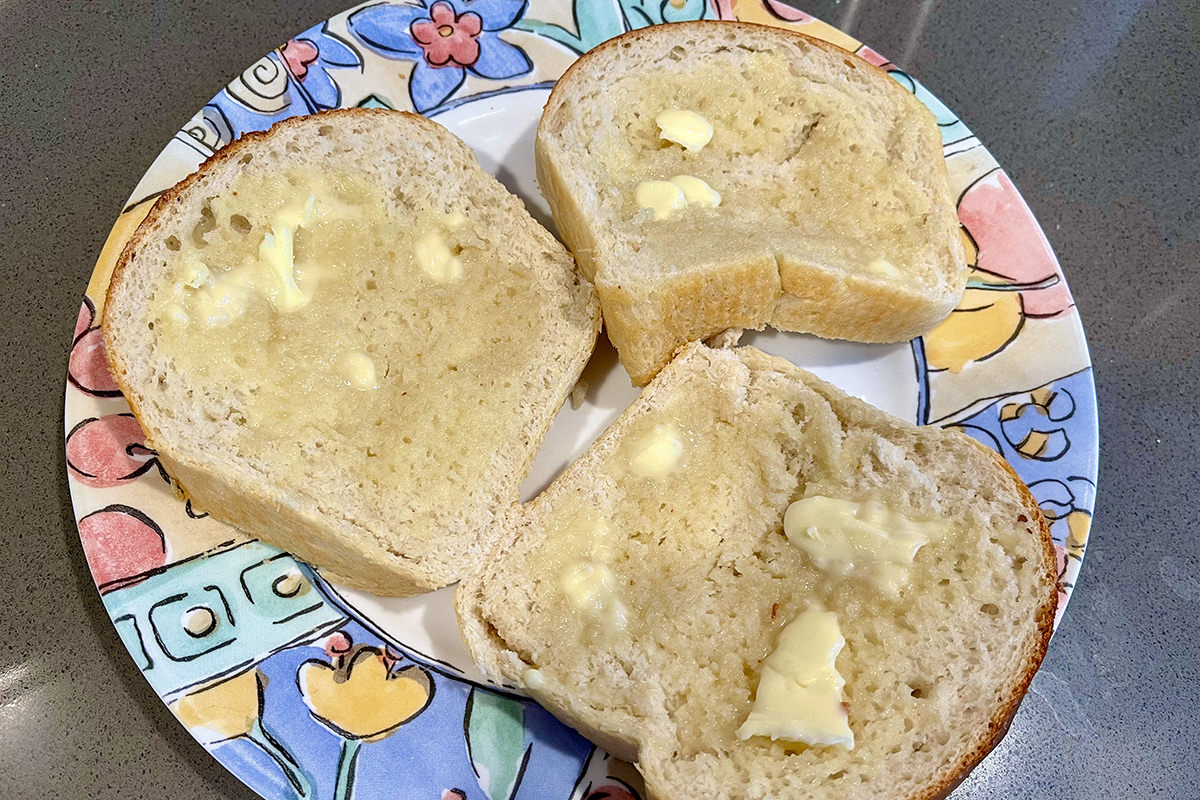 All my best to you and yours from me and mine for a happy, healthy, and productive 2021!
Posted on December 31st, 2020

For those who only read one of my posts each year... or anybody wanting a recap of the past year here at Blogography... this post is for you! As customary, I've jettisoned loads of the usual junk so this entry is "mostly crap" instead of the "total crap" they usually are.
This past year was not an easy one. But I made it though in (mostly) one piece, so I guess that's worth something.
---
JANUARY
• Ended up with my first visitors of 2020...
• Found out that I actually like mustard after all.
• Design my very own tiny house in case I need to move into one of them with my cats one day...
• Started cooking with Martha Stewart.
---
FEBRUARY
• Took a hard look at logical fallacies...
• It was my fourth anniversary of adopting Jake and Jenny!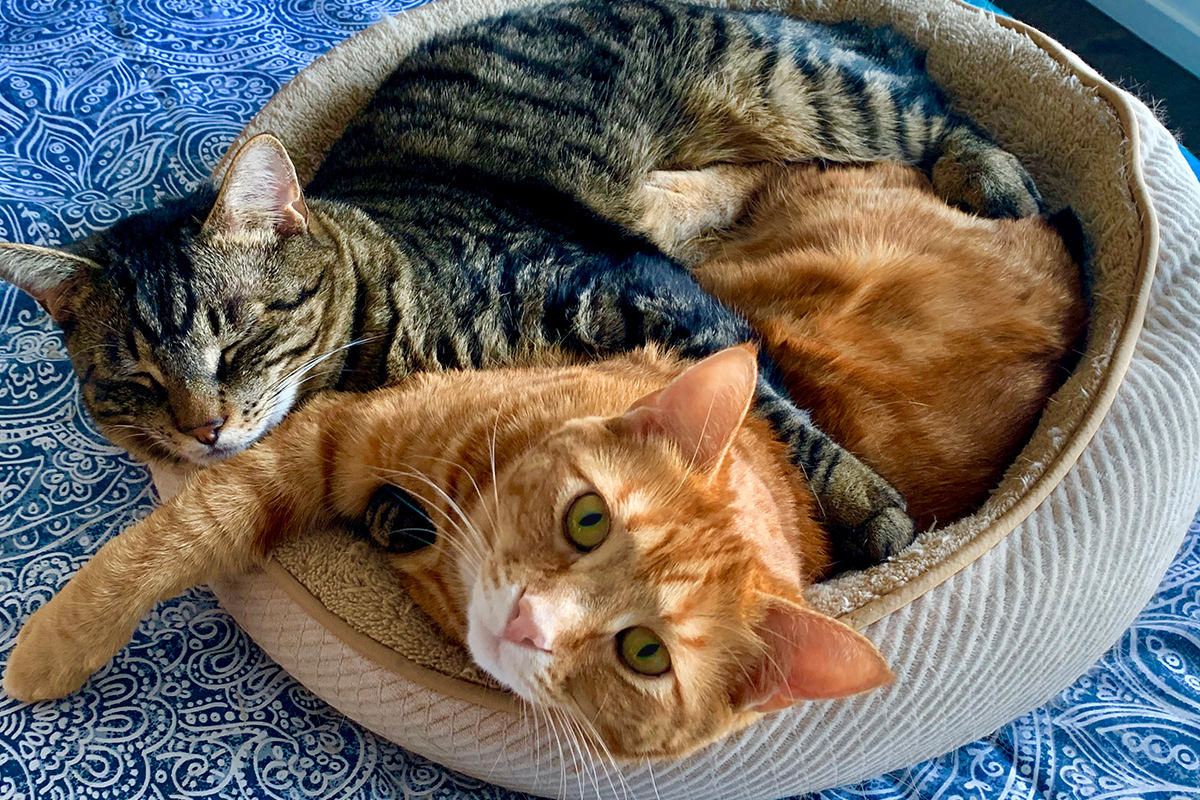 • The Coronavirus arrives in force and it's the beginning of the end of traveling for my volunteer work.
• Wrote probably my most important entry of the entire year and talked about death, depression, loss, and remembrance...
---
MARCH
• Decided to take a pass on the Welsh Pork Cake when making my mom's Applesauce Bread...
• Like half the people on earth, apparently, I became addicted to Animal Crossing...
---
APRIL
• Like many others in 2020, I baked a lot of bread and talked about my Dutch oven of choice...
• Replaced my aging iPad with a brand new model so I could get some work done... and some other stuff...
---
MAY
• Just another day in the life with cats...
• Took a look at The Hookup Plan with the [woman sings in French] and a beautiful piece of music that went with it...
• Here we go again... What Are Little Girls Made Of?
---
JUNE
• More Mufasa drama...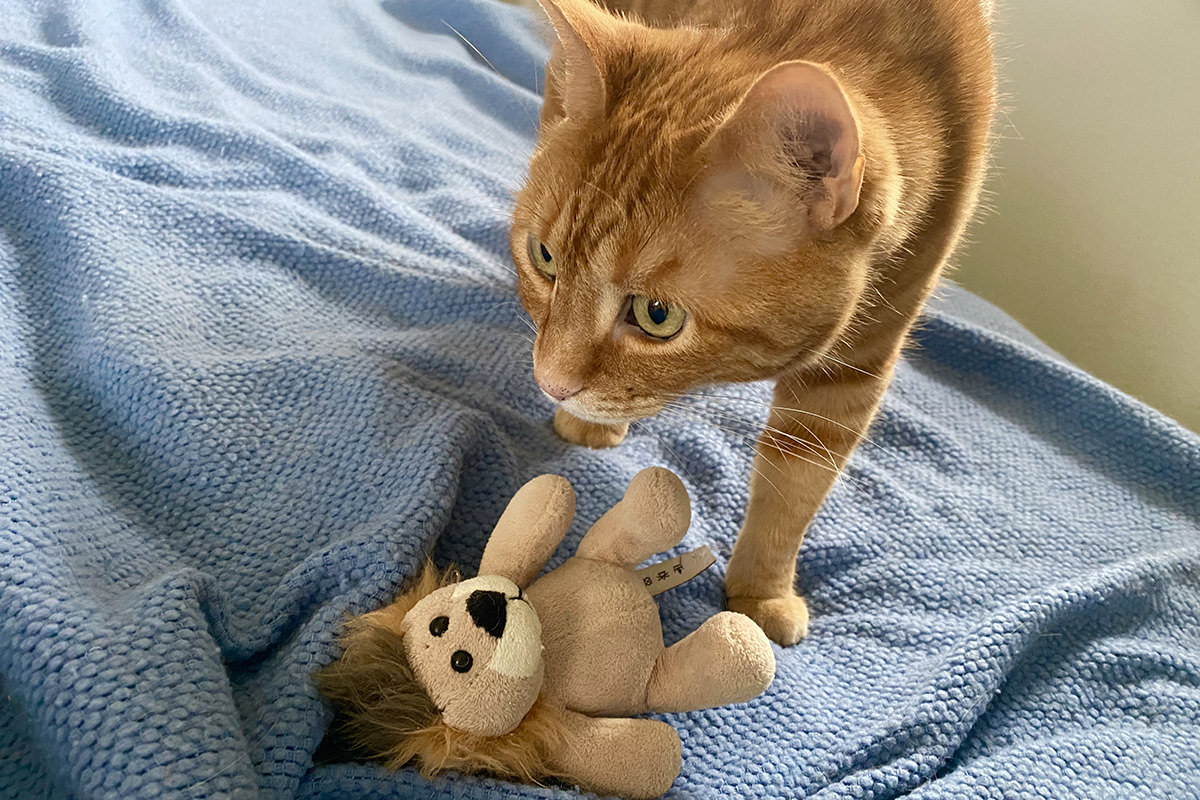 ---
JULY
• HOMEPOD IS SHIT AND APPLE IS THE WORST!
• Took a look at my favorite movie of 2020, The Old Guard.
• Said good bye to one of my heroes: Rest in Peace John Lewis...

Photo from Representative John Lewis via Facebook
---
AUGUST
• Waded deep, deep into politics... but it's okay because I relate it all to a movie.
• How big of a moron do you have to be to start renovations in the middle of a pandemic? Apparently it's this big right here.
---
SEPTEMBER
• Oh look! There's a raccoon party on my patio!
• Finally bit the bullet and got an Apple Watch...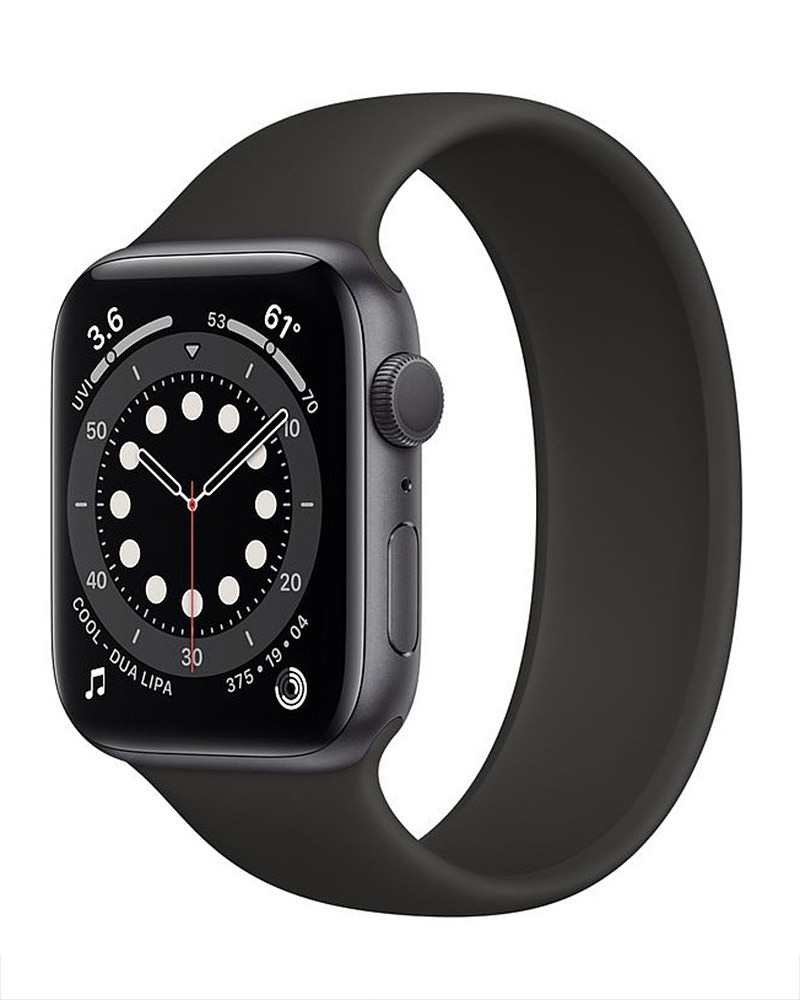 ---
OCTOBER
• Reflected on the passing of Eddie Van Halen, and learning to look with your heart...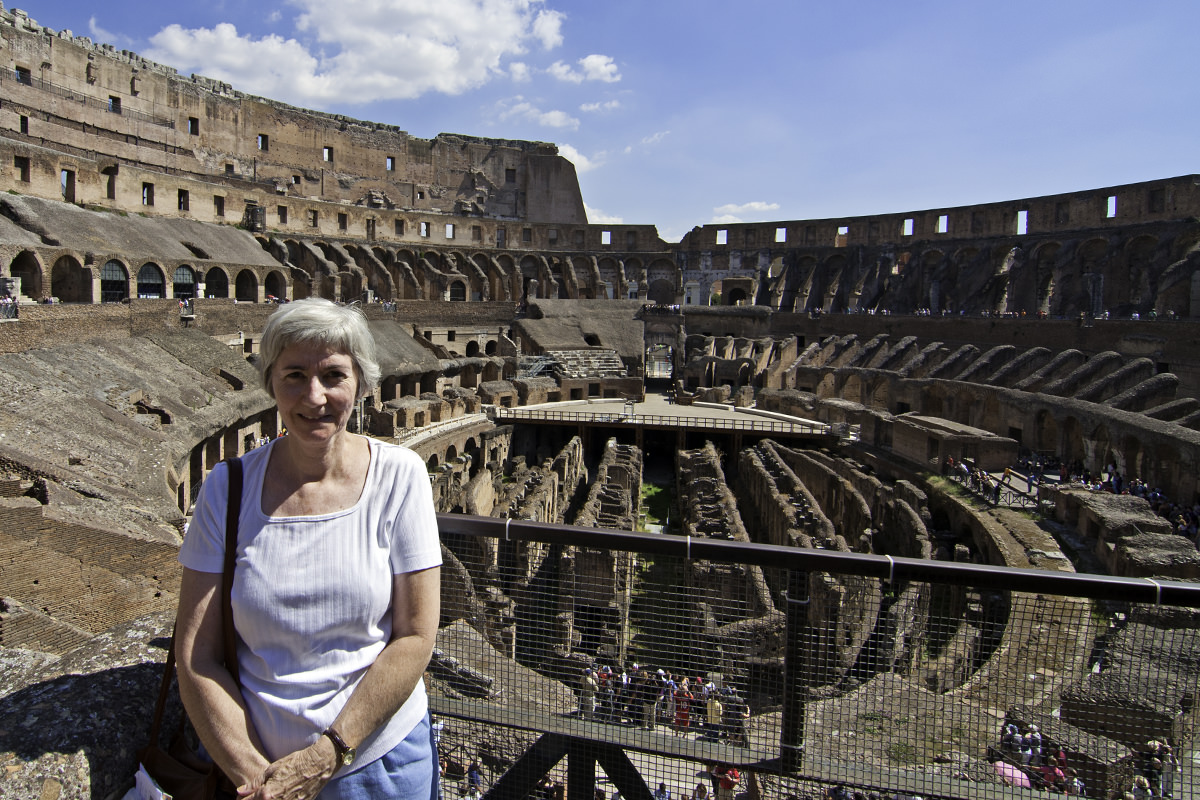 • Started a love affair with my new best friend: Monosodium Glutamate.
• it's the fall that kills you.
---
NOVEMBER
• That time I tried to show a spider some love and accidentally went outside in my underwear...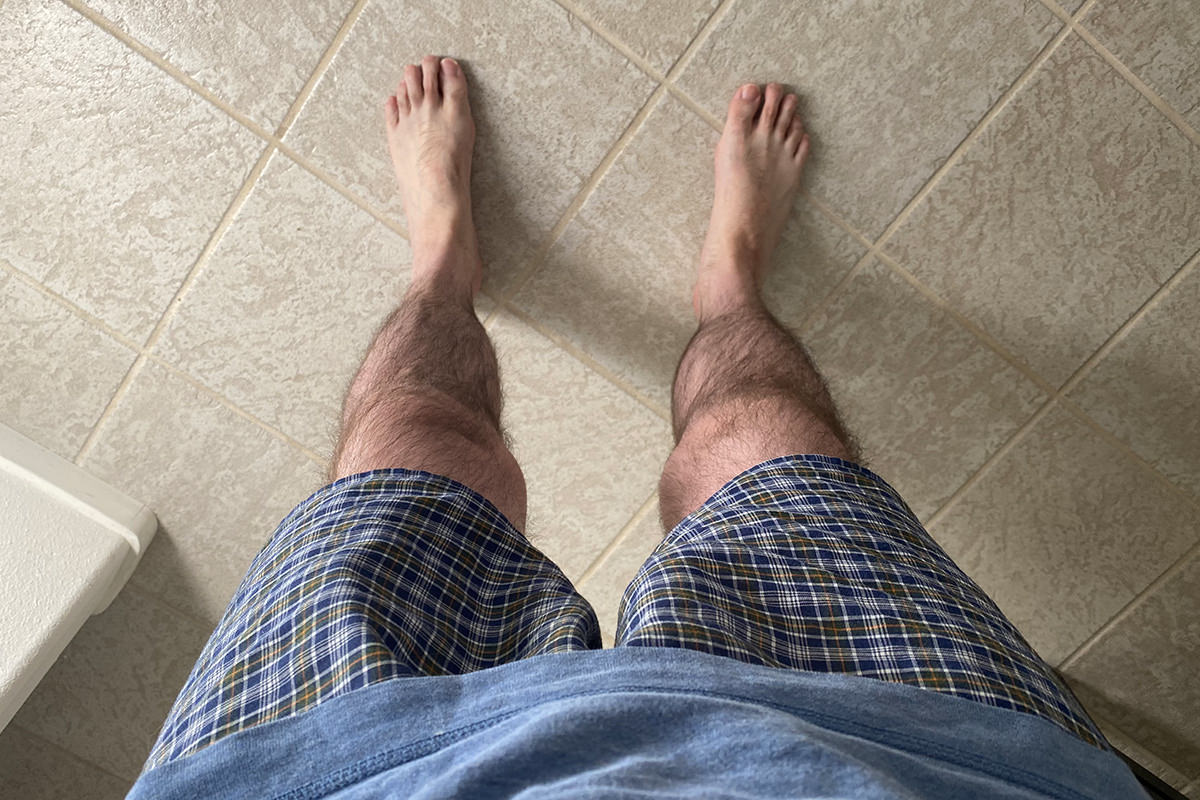 • Life of a Chinstrap Penguin.
• Ended up in a place where I never thought I'd find myself... buying a "phablet." But here I am with an iPhone 12 Max.
---
DECEMBER
• On the passing of David Prowse, I took a look at all things Darth Vader...
• Unleashed a flood of hatemail because I dared to show a still frame of two men dancing in Dashing in December, one of my favorite films of 2020.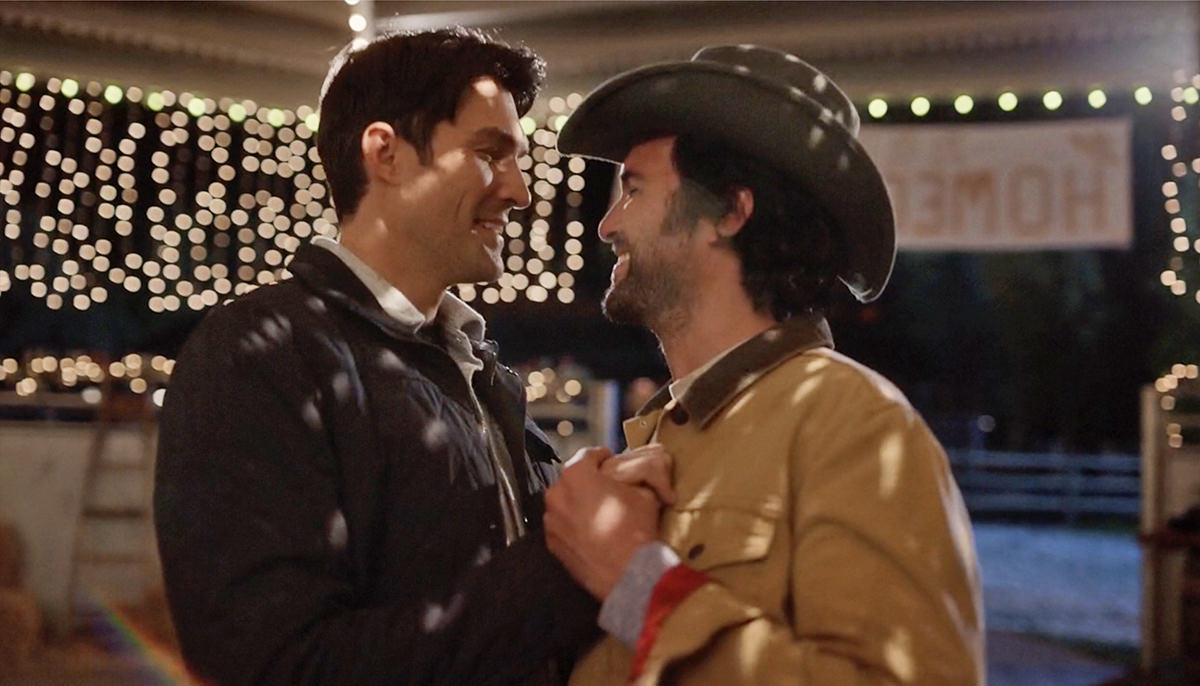 • Thank God I didn't show a still of them kissing.
• Took a look at how the COVID-19 vaccine works thanks to "Messenger RNA."
---
And that was the end of that. Not a very exciting year to be me. Or any of us, I'd imagine. See you again in 2021...
Posted on December 24th, 2020

Most years, a third of my blog (or more) is travel stories. I'm constantly on the road, so there's a steady stream of things to blog about. This year, of course, none of my blog was travel stories because I never went anywhere.
Finding stuff to blog about is never difficult for me. Once a day I pick up my laptop and type out whatever is on my mind... whether it's commenting on current events or blogging about memories of stuff I did or just talking about my cats. Even though 2020 has been far more boring than other years, there's always something to be said.
Except when there isn't.
Yesterday there just wasn't anything to blog about, so I went to my "unfinished drafts" and picked out the iceberg story I had been working on since late November, changed it from current-tense to past-tense, and there you have it... a fresh new blog post. Kinda sorta.
Yesterday there were thirty-eight unfinished drafts. I posted one, deleted a bunch, and now have eighteen left...
These entries may be posted one day... or they may never see the light of day. Some of them are complete and ready to publish. Some of them are skeletons of entries that need some work. Some of them are just notes... like my annual yearly summary posts (Video20, Audio20, Tube20, and Video20). Those will likely be published (why break with tradition?), but right now they're just stuff I've jotted down that I've liked and aren't actual posts yet.
My list is ranked by completeness. Those at the top are done, but I've been hesitating to publish them for one reason or another. Song of The South Clearly Has An Agenda, for example, talks about the horrifically offensive and antiquated content of the movie, but also talks about the great performances, songs, and animation used to sell its agenda (which makes it worth watching if you are able to contextualize the film for what it is). I haven't published it because A) Much has been written about the topic already and I'm not entirely sure I'm adding to the conversation or just creating noise... and B) I don't know that my love of animation and Disney films is enough qualification for me to wade in on the movie's racist agenda when a true ally who is seeking to dismantle racism should be amplifying instead of overwriting Black voices. Maybe one day I will rewrite the entry so that I feel better about making a contribution instead of creating a distraction... but odds are it will be delieted because it's really long and would require a lot of work.
Big Sur is Not So Big, Sir is my review of Apple's laest operating system. I was accumulating notes all through the beta testing and was going to create an entry when MacOS X "Big Sur" was released... only to lose interest and never finish things up. Now it's so old as to be irrelevant, but I may retool it on a critique of the visual elements that Apple revised (which I detest).
And so... there you have it. If you ever see any of those entries pop up here on Blogography, you'll know that my life at the time was even more boring than usual and I didn't have anything else to write about.
Here's hoping 2021 we'll be more exciting for my blog... but in a good way this time.
Posted on December 17th, 2020

Last night it snowed. Not a ton, but enough to turn the world white here in the foothills of the Cascades.
In the Northeast, of course, it's another story entirely. Which means even if there
wasn't
COVID happening, I'd likely be unable to get to my annual December work trip in Maine. Assuming I could even fly into Boston and the roads are open, there's still a matter of 2-4 inches of snow falling per hour... followed by rains which will freeze at night. Not a pretty scenario.
Back on my 2014 trip, similar conditions were brutal, and it took a half hour to scrape the ice off my rental car and get the tires free from having been frozen to the ground...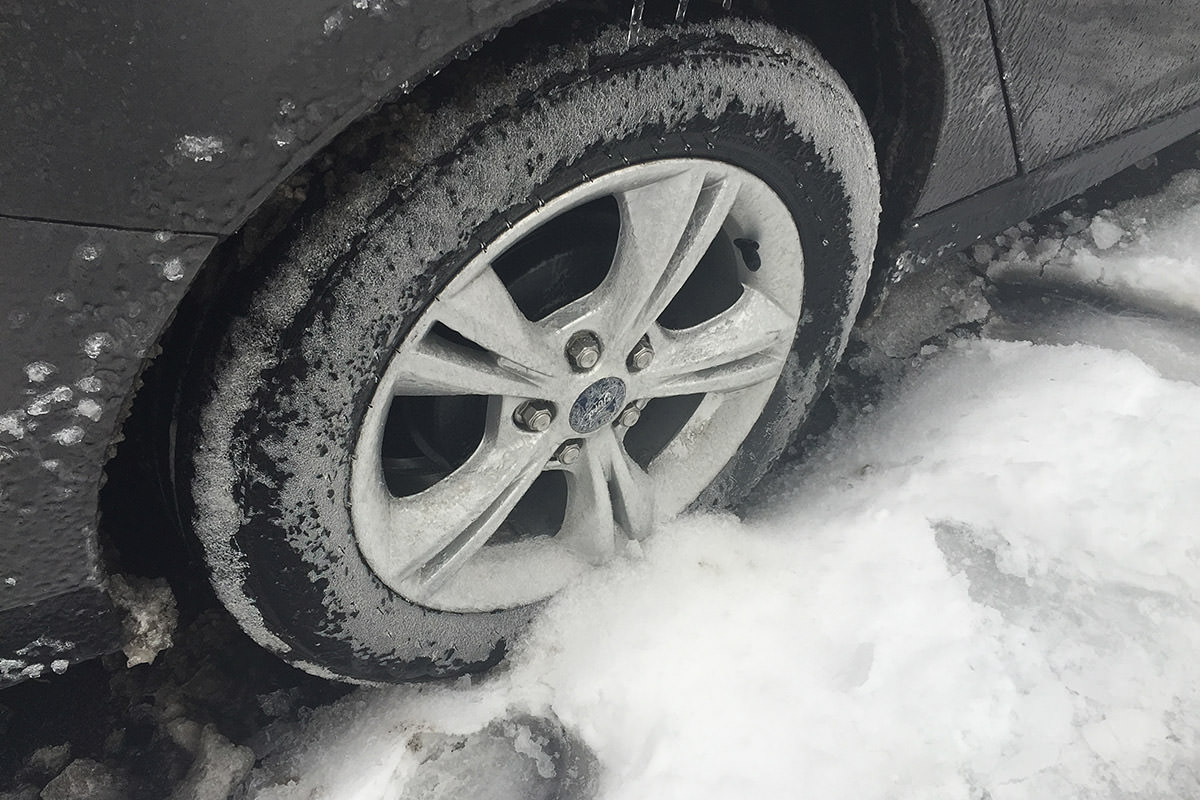 But I can't complain too much. Being stuck in Portland in the bitter cold gave me the opportunity to go exploring with my camera and I got some really nice shots that trip because so few people were out braving the weather...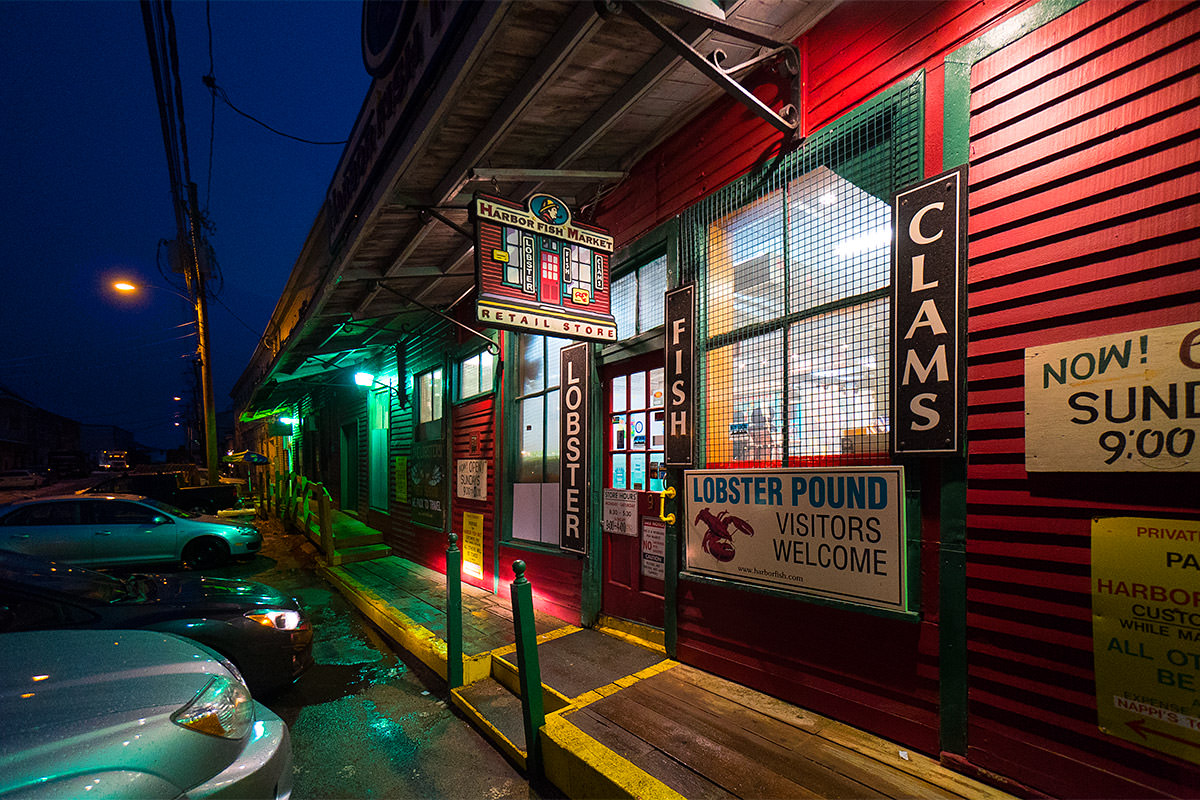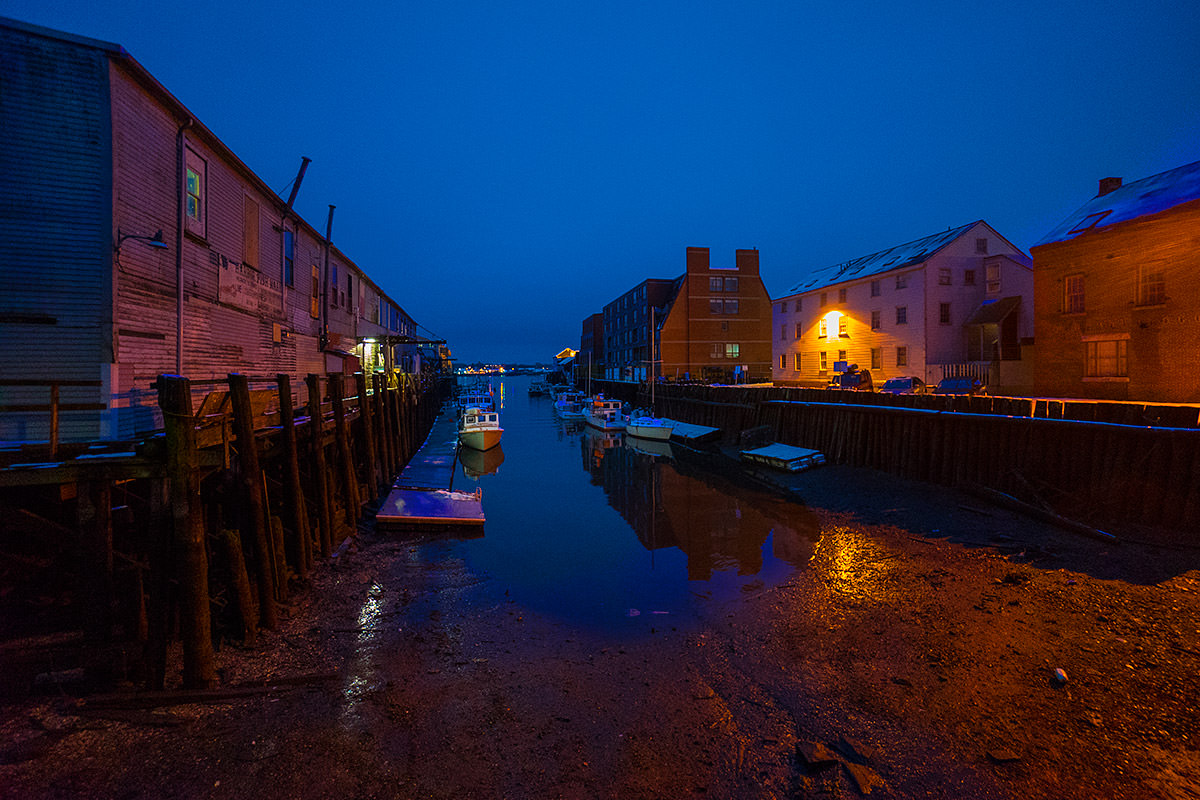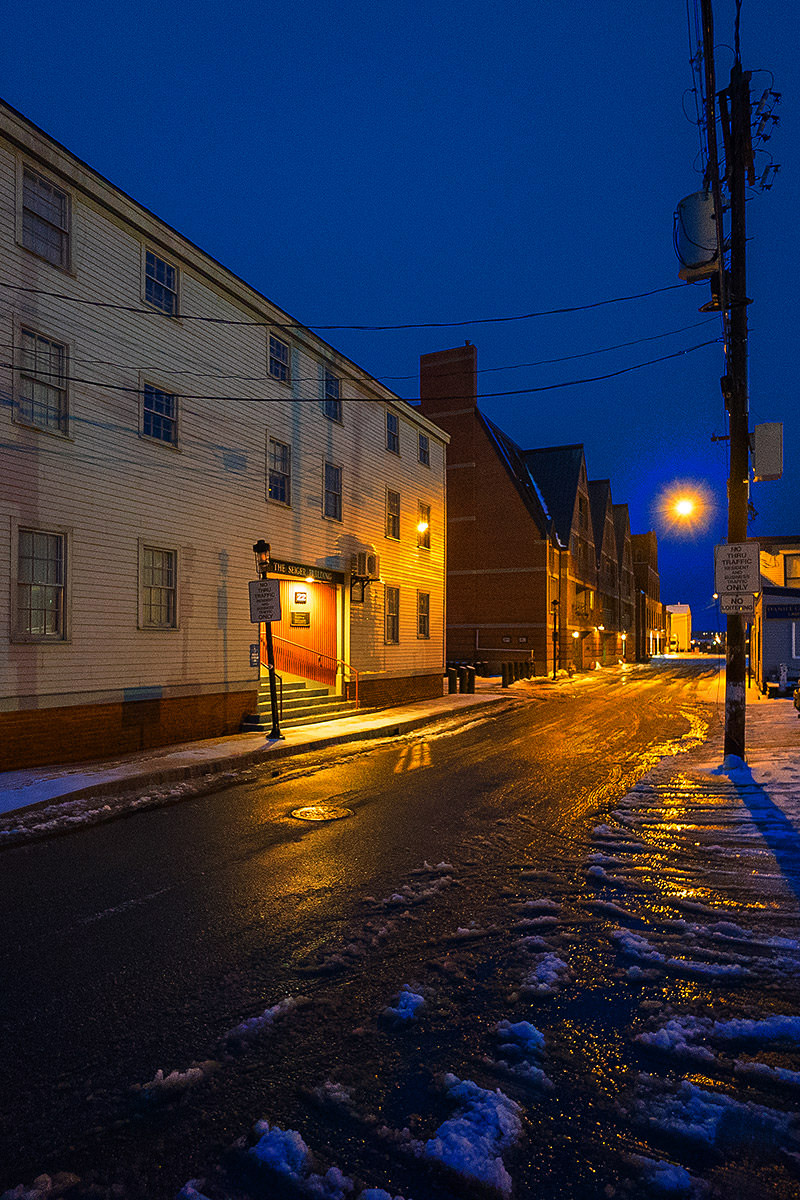 It will be interesting to see how my travel goes in 2021. Now that the charity has shuttered and work travel has halted indefinitely, it's entirely possible that I'll take just one or two trips a year for vacation or visiting friends and that's it. Quite a change from the dozens of trips I was making each year pre-pandemic. Though when you consider I had zero flights in 2020, even one flight will be a huge change from where I'm at now.
Oh well. I guess the frequent flier status and upgraded seats were good while they lasted. I had 5 years of good status followed by 25 years of amazing status and nothing lasts forever. Still... I will surely miss getting International upgrades. Domestic flights are no big deal. Seattle to Hawaii is just over 5 hours. Seattle to Orlando is around 6 hours. I can tolerate just about any seat for that long. But those 11+ hour flights? Having legroom and comfy seats makes a world of difference.
2006-2013 were my best travel years. When both you and your mom (who has zero status) regularly get upgraded to World Business Class for international trips... you know you are flying a lot of miles. An absurd amount of miles...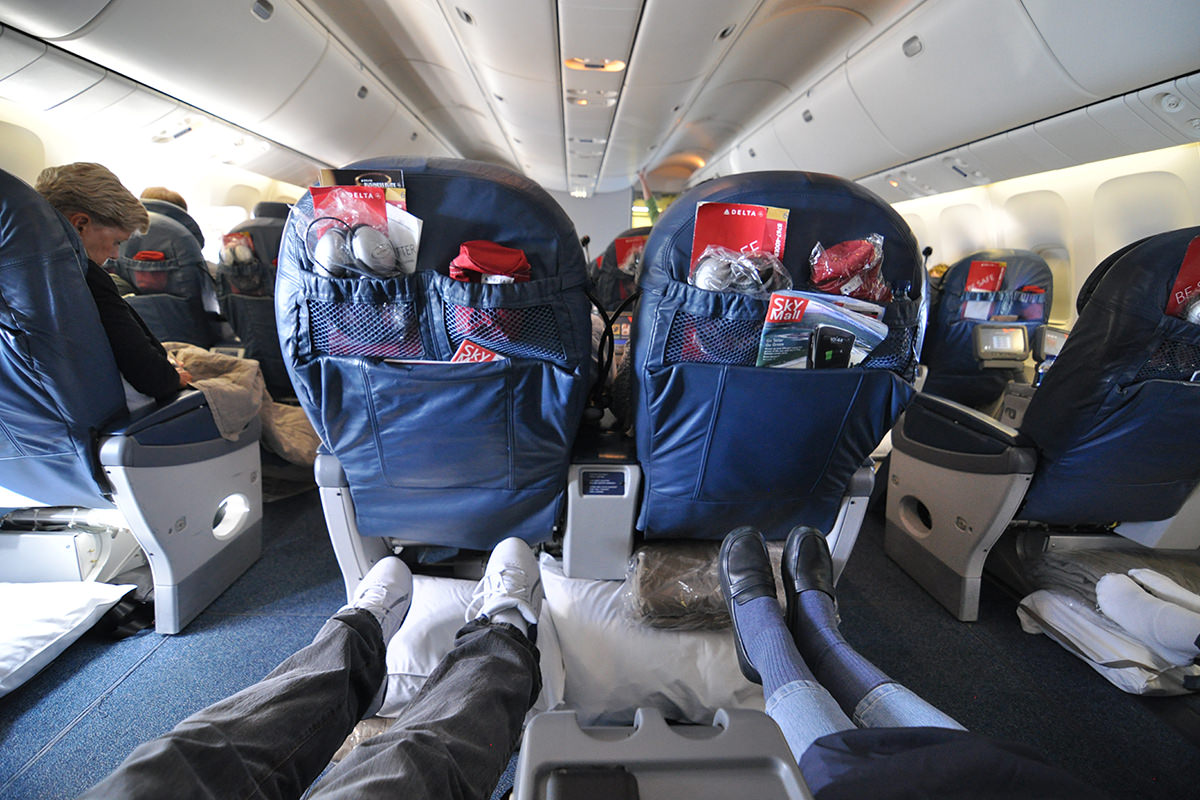 =sigh=
Those were the days.
In other news... hate comments continue to trickle in because I dared blog about the movie Dashing in December and showed a photo of two gay cowboys dancing together. I hardly ever read hate comments and delete them the second I know what they're about... but this morning I awoke to a comment which merely said "YOU WILL BE DAMNED!" and I had to really appreciate the artistry in that. A comment short enough that I had read the entire thing before I realized it. If I were to respond to this kind of idiocy (and I don't) it might be along the lines of "Settle down there, snowflake! It's not like I posted images of the gay cowboys kissing!"
Well I'll be damned. I actually did do that!
Please keep your hate comments short and to the point.
Posted on December 16th, 2020

Oh wow... hate comments! It's been months!
Yesterday I wrote about the most romantic scene from a movie I've ever witnessed... the dance at the squash festival in the old rom-com Doc Hollywood... then compared it to a similar scene from the new rom-com Dashing in December.
But because the latter film features a romance between two men, that was apparently a bridge too far for some people to take. And so... hate comments! I can only guess that I was put on some kind of watch-list ages ago because every time something like gets posted, whomever it is that's hate-reading my blog apparently tells their entire cadre of like-minded friends to come leave nasty comments that I'll barely read (and never approve) because life is just too short. The IP addresses are from all over the USA, so it must be some kind of online group (One-Dozen Moms... is that you?).
What the issue always seems to boil down to is A) My acknowledging that LGBTQ+ people exist and this is somehow considered offensive and dangerous, because B) My blog has "cartoons" on it which attracts children who might see such unholy perversions as this...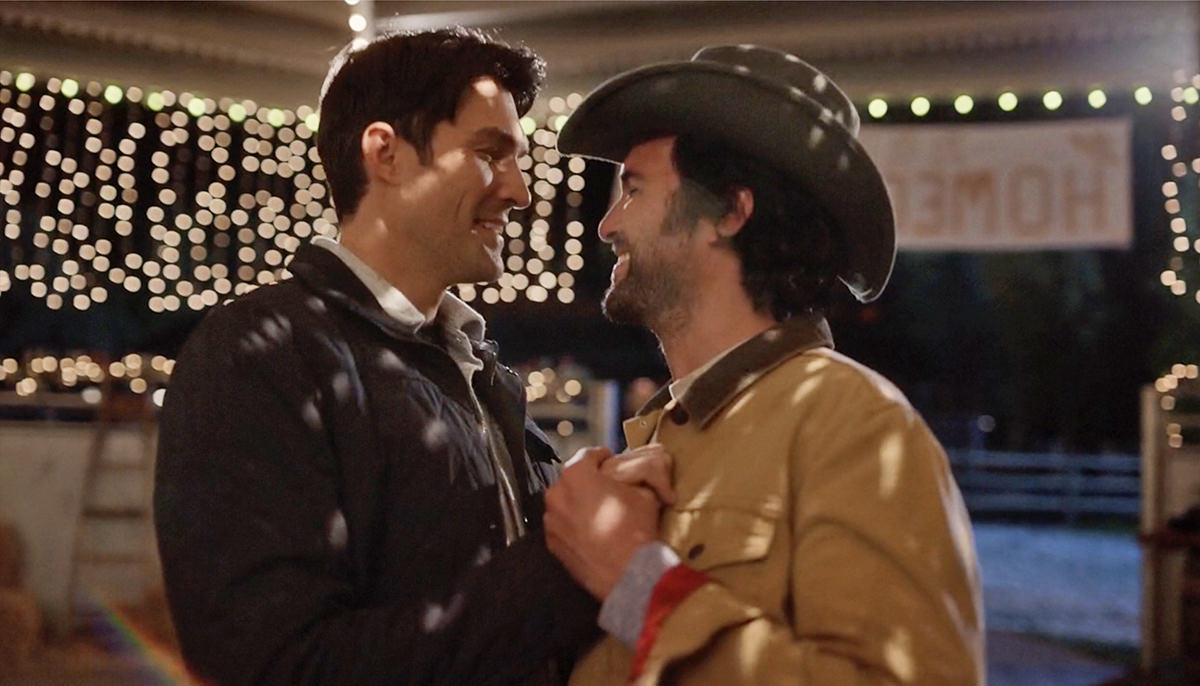 And all I can say is... you're welcome!
Because if your kid happens to be gay and does come across something as innocent as a photo of two guys dancing together on Blogography, then maybe it will be a little ray of sunshine which validates their existence and helps them to deal with the toxic atmosphere you've cultivated which lead so many LGBTQ+ youth into self-harm and even death.
And if you're one of those people who would rather have a dead child than a gay child, then fuck you sideways, because you're everything that's wrong with our society. Nobody "turns gay" from looking at a frickin' photo like this. I mean, you didn't. Or did you?
The truly telling thing about hate comments FOR THE SAKE OF THE CHILDREN on yesterday's entry is the fact that I regularly drop F-bombs in blog entries and never hear a single discouraging word about that. So it's not all the things I write about here... only some things. Maybe before I started blogging I should have asked the internet for a list of things that are and are not acceptable? Well, too late for that now.
I can no more relate to a movie about gay cowboys falling in love than I can relate to a movie about straight people falling in love (apparently, =insert cry emoji=)... but I find them equally entertaining. Actually, I find the gay cowboy romance more entertaining because it's something I haven't seen a million times before (at least not since Brokeback Mountain fifteen years ago). Happy people falling in love are happy people falling in love and I just don't give a crap so long as it doesn't involve children or unwilling animals. And, on top of it all, Dashing in December is GOOD. Really cute stuff if you are into the whole Hallmark Christmas movie rom-com thing like I am.
And if you think that a bunch of hate comments is going to get me to change my mind about posting innocent photos of LGBTQ+ persons merely existing, read this entry and get back to me.
(hint: the answer is "no")
And now, because I love y'all more than sandwiches, here's the song Take Me Home For Christmas by Dan + Shay which plays at the end of Dashing in December. It's a totally great song... and doesn't have gay cowboys in it, if that's important to you for some reason...
Awwww. Santa puppies are the best puppies.
Posted on October 7th, 2020

This Wednesday entry will not be posted on Wednesday.
I don't have internet. I don't have celular service. I am completely off the grid.
I remember an email being circulated at work last week which mentioned something about an outage from 10pm to 8am, but I didn't plan to be at work during those hours, so I didn't pay much attention. I received NO notification that my internet would be interrupted at home. If I had, I would have probably ignored that as well, because I can always use the data on my iPhone to reach the internet, right? Nope! Apparently AT&T's cellular tower in my small city uses the same internet as my work and home, so that's non-functional as well.
It's this last point that really pisses me off.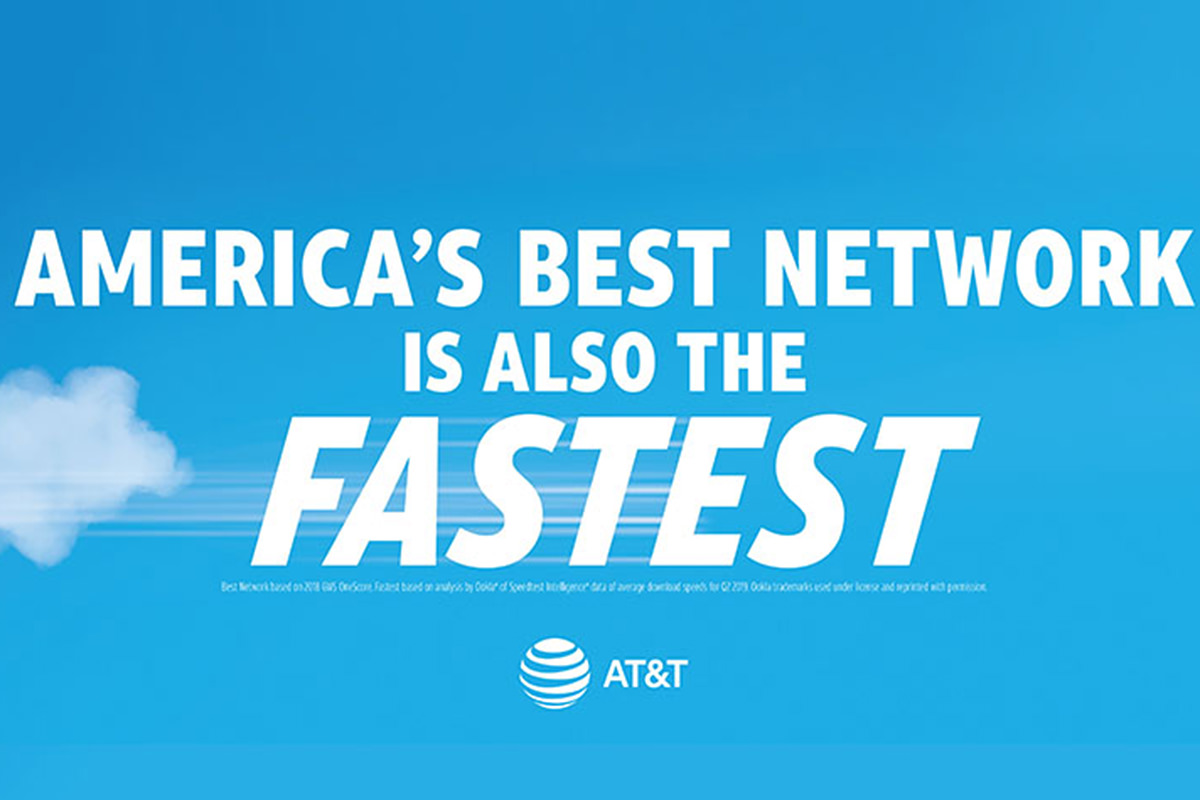 AT&T never told me that my mobile phone would be down tonight. I was never made aware that my phone service was internet-dependent. And it begs the question... what the fuck happens if I have an emergency and need to dial 9-1-1 for help? Well, I'll tell you exactly what happens... nothing!
How in the hell is it that a mobile carrier can be run through an internet connection? Internet connections can be flakey as hell, and phone service really can't afford to be flakey as hell. And when AT&T says that they've "built the best and fastest celular network" they really haven't... because if they had, I would still have fucking phone service!
And it gets better.
Since I have no television, no Alexa, no Amazon Music Unlimited, I thought I could just play the media on my Plex server. Nope again! For whatever reason, the server could be found by my laptop and iPhone, but Plex would not play video. After much wheel-spinning I could play music, but it took forever for the data to start streaming. My Plex clients have been told to use the local network, but they refuse to do it because they're constantly looking for an internet connection. And of course my AppleTV was useless despite being plugged directly into the same hub as my Plex Server because apparently it needs internet to even function.
This is all something I need to look into, because being able to access my media without internet access is why I bought Plex in the first place!
What a shitty night.
I suppose I'll just take sleeping pills and go to bed. What else is there?