Posted on March 30th, 2023

I have a love/hate relationship with Sonos Home Audio.
On one hand, they are very good speakers. The sound I get from a single Sonos One (the cheapest, smallest speaker in their lineup) is better than I get from the speakers on my pricey Sony television. Sonos speakers are very well balanced to handle just about everything. Music sounds just as good as audiobooks which sounds as good as TV shows and movies.
But on the other hand, Sonos can be incredibly frustrating. When I replaced my Sonos PlayBar with a Sonos Arc, I spent a full hour talking with their support to get everything working. It was supposed to be an easy, no-brainer task, but it sure didn't end up that way for me. And then there's weird networking drop-outs that happen at random and can be a real bitch to resolve considering the only thing I ever get told is "IT'S BECAUSE YOUR WI-FI NETWORK SUCKS!!!" (as if I have some kind of cheap-ass Wi-Fi router buried in the basement instead of dual AmpliFi Alien routers in a mesh network that blankets my home with perfect Wi-Fi).
In the end I am happy enough with Sonos to ignore its shortcomings (no line-in is fucking stupid on a level of fucking stupid that has me reconsidering what I consider to be fucking stupid given how expensive their speakers are... and don't get me started on not being able to use dedicated left and right channels for surround sound). I have quite a few of their products collected from Black Friday sales over the years, and most rooms in my house are covered with Sonos sound. Heck, I even have Sonos in the bathrooms so I don't have to miss what's happening on my television shows when I have to get up and go pee.
And then Sonos decided to get cute and offer a new line of "Era" speakers. The Era 100, which takes the place of their entry-level Sonos One speaker... and the Era 300, which takes the place of their long-abandoned Play 3 speaker.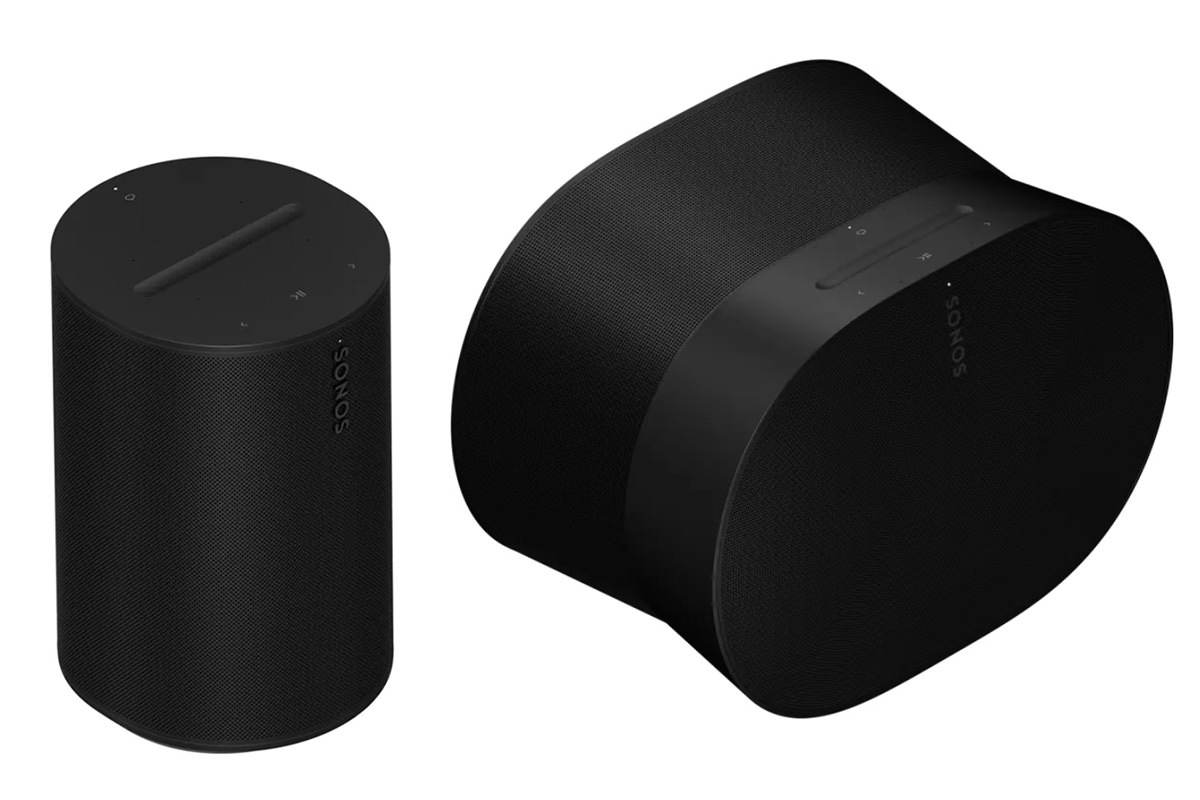 At first I was going to safely ignore their new offerings because I have neither the money nor the desire to expand upon my speaker collection.
But then I learned that the Era 300 is designed from the bottom up to support Dolby Atmos and I was intrigued. Dolby Atmos allows precise sound placement within a room. This is usually reserved for theaters which can install speakers all the way around the seating area... along with the ceiling... so that the action can move around the room to match what you are seeing. It's a pretty nifty trick. The technology is something that is supposed to be supported by my Sonos Arc soundbar, but the effect is minimal to the point that it might as well not even exist at all.
The Sonos Era 300 has an up-firing speaker that looked substantial enough to actually maybe kinda support actual Atmos sound bouncing down on your from above...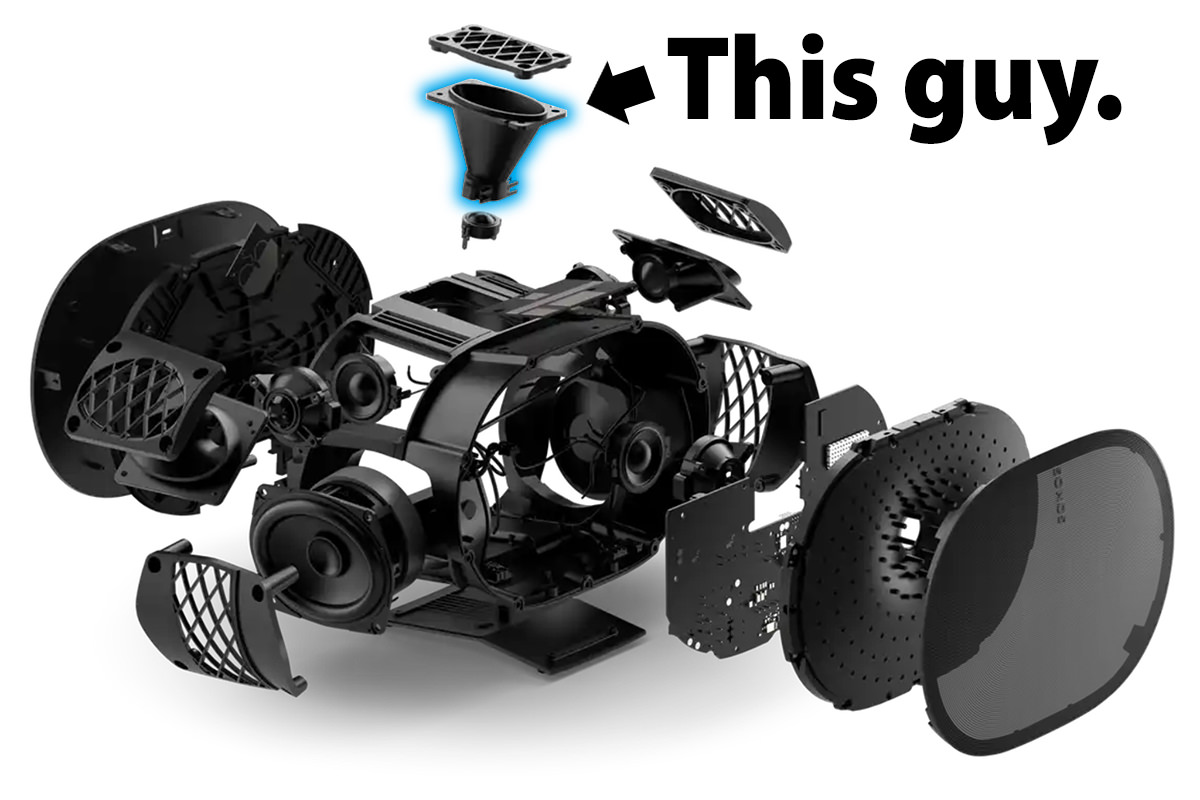 So I used my final two Sonos upgrade credits and all the Black Friday money I had left after buying Neon Bad Monkey and pre-ordered a pair of them.
And now they're here.
And I'm just going to cut to the chase here. They are... pretty good.
Because whether or not you have great Atmos sound largely depends on the audio mix that movie and television studios add to their products. I've tested these speakers for hours with all kinds of movies available in Dolby Atmos, and it's very rare that I find myself going "Whoa!" because some sound playing above me was distinct enough to catch me by surprise. No, for the most part, you're largely just getting a better, fuller surround sound experience. Back-To-Front and Front-To-Back audio is far more distinct with those up-firing speakers because you can feel the "movement" better. Far better than I did with my Sonos Ones as rear speakers. For that reason alone I am quite happy with my purchase. And who knows? Maybe as more and more people have Dolby Atmos available at home, studios will start doing better mixing so that my speakers can take advantage of it.
Now lets get to the Dolby Atmos experience that's truly worth it... Atmos Music!
I tell you what... I had read that Apple was partnering with Sonos so that their spatial audio tracks would play on Sonos hardware... but I wasn't thinking of that when I fired up some music to see if it sounded good from the 300s. A couple tracks played and I was suitably impressed.
Then the song If You're Too Shy (Let Me Know) by The 1975 dropped and I thought I was hallucinating. Lead singer Matt Healy's vocals were IN FRONT OF the music. And acoustical queues were all over the room. If I closed my eyes, it was as if The 1975 were set up in my living room. Then I remembered about the Apple Music Atmos thing and, sure enough...
For many Dolby Atmos music tracks, what you hear is flat-out mind-blowing. The 1975 remixed all their stuff, and (for the most part) it's incredible. Some songs are more experimental than others. Some songs push it too far to the point of distraction. But most of the songs are perfectly rendered in a way that makes the whole experience... maybe not better... but perhaps nicely different.
All of a sudden I was scouring all my favorite tracks to see if they had Atmos mixes available.
And it was like discovering music all over again.
Yes, there are instances where the Atmos is a gimmick that doesn't work. But for others? It runs the gamut. The biggest surprise was Kacey Musgraves Golden Hour. Whomever came up with her mixes just knocked it out of the park (with a couple notable exceptions which are gimmicky as hell). It. Is. Sublime. In Oh, What a World when that banjo hits, I had chills running up my spine. It's a fantastic experience. My favorite Post Malone tracks were wonderfully mixed for spatial audio. The newest Taylor Swift album is beautiful. And some bands you just know were hopping on the bandwagon early with Atmos remixes... like ODESZA. The track they did with Namoi Wild, Higher Ground, feels like her vocals are ON TOP OF the music. Or something. I can't even begin to explain it. But it's fantastic. Of course, it was a great track even before spatial audio...
The highest praise I can offer for spatial audio and Dolby Atmos music is that, when mixed right, the vocals never get lost in the music. They are always distinct and rendered front-and-center. One of the best songs to hear this is with Miley Cyrus's Flowers. There's places that she harmonizes with herself. But when listening to it without Atmos, the voices blend together. With Atmos, however, the harmonizing backing vocals are... like... elsewhere. They don't merge or compete... they're just another part of the music. I don't know quite how to explain it. But once I hear the difference... then go back to regular stereo... I can no longer un-hear it because the Atmos version feels like it's the way you're supposed to be hearing it.
So... probably not returning my pair of 300s... even though there's some bullshit right out of the gate.
First of all, Sonos finally... FINALLY... added bluetooth and line-in to their speakers. But when you configure them to be part of a Dolby Atmos setup... YOU NO LONGER CAN USE THEM FOR EITHER! WHAT THE BLOODY FUCK, SONOS??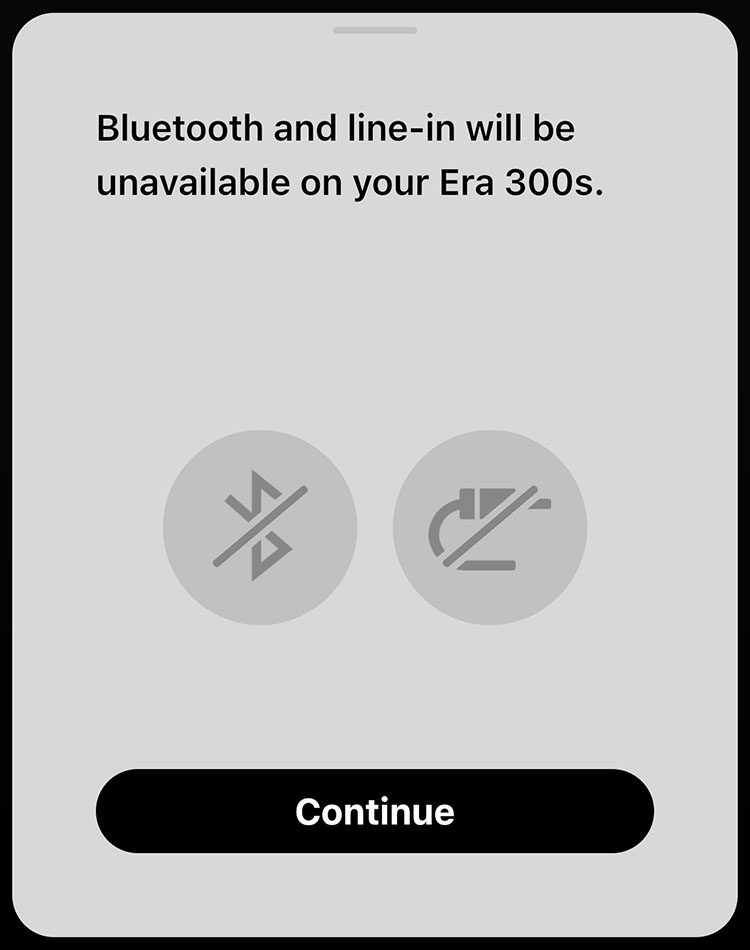 When that message popped up, it was all I could do to keep from throwing my phone against the wall. I was more than a little upset... I was fucking pissed.
I'm sure that Sonos will come up with some kind of bullshit excuse to explain it away, but the simple fact is that you could easily... easily... just have the speaker ignore all other input once the line-in is receiving input. This is not fucking rocket science. The fact that I can't just plug into one of my pricey new speakers with a frickin' line-in is so far beyond rage-inducing that I honestly don't know what to do with my anger from it.
But at least there's the option for a line-in... AT ALL.
If I were flush with cash I'd likely buy a single Sonos Era 300 for my bedroom and run a line from my television. That way I could have darn good TV sound along with a kick-ass speaker for music (the stereo separation from a single 300 is surprisingly good).
BUT WAIT, THERE'S MORE!
Assuming I win the lottery tomorrow, it's not enough to just buy a $450 Sonos Era 300 speaker for my television. YOU ALSO HAVE TO BUY A FUCKING $20 MINI-PLUG DONGLE! It's like... holy shit. There's fleecing your customers, and then there's Sonos fucking gouging their customers. This is pretty disgraceful.
So... to summarize in bullet points...
Setup actually worked like it was supposed to this time. I had an immediate software update I had to send to the Era 300's, but I was up and running in minutes.
I love that the power cord plug is smaller now. My rear speakers are on a slim shelf that I drilled holes in so the cords are hidden. But the Sonos Ones had a big-ass plug which meant I had to use a metal rod to smash it through the hole. The new Era plugs are more compact and just pop through. Easy!
I've had mixed results with Sonos TruePlay tuning (where you walk around the room waving your phone around while the Sonos app listens to tones and calibrates the speakers so their sound is best rendered in your room). The first time I tried it years ago, I loved it. Then the last couple times I thought the calibration was pretty bad and removed it. This time the jury is still out. I think it made my Atmos music sound better... but the movies I tried after calibration didn't sound as bright and the overhead sound was muted. I'll probably keep TruePlay on but fine-tune the EQ and upward sound levels.
The line-in garbage mentioned above is fucking bullshit. I am outraged that not only is it fully disabled when you use them as surrounds... but you also have to buy a fucking dongle. It's as if Sonos said "WELL, YOU WANTED A LINE-IN, SO HERE IT IS... TOO BAD WE FUCKING BROKE IT!
Until more studios really invest in doing Dolby Atmos mixes that are killer, I wouldn't buy these speakers just for movies with Dolby Atmos. It's just not a big enough upgrade given how many mediocre mixes are out there claiming to be "Atmos."
The "killer app" on the Era 300s is Dolby Atmos music. Spatial audio provides an experience I haven't heard before and, for the most part, I absolutely love it. As more and more artists go back and remix their music (or remix the mixes that aren't that great) I think this is reason enough to give them a listen and see what you think.
Yes, the price of Sonos gear is as heinous as it ever was. About the only justification I can offer is that they feel quality. They are noticeably heavy and seem built to last. And, needless to say, the sound quality is darn good given the size. Exceptional even. I have never had a complaint about the sound I get... and even a meager little Sonos One provides a great experience. Sonos is one of those companies where I think the cost is likely worth it. That being said, every piece of my Sonos gear was bought on sale because... damn.
All my stuff was purchased directly from Sonos because I like that they offer a money-back-guarantee when you purchase from them. It's the least they can do given how much money it costs. If you are on the fence, it's worth investigating whether the shop you're buying from can offer a guarantee. Pretty sure not all of them do.
If you are a long-time Sonos customer, Sonos will give you "upgrade credits" which knock 15% off the price of their wares. For every speaker you own that's old enough to earn a discount, you get one credit to use on another speaker to replace it. Except you don't have to return your old speaker... you get to keep it! If you registered your products with Sonos, be sure to look at your account and see what's available. I saved nearly $70 each on the 300s, which is serious money.
A lot has been said about how "ugly" the Sonos 300s are. Personally, I'm not seeing it. I am very sensitive to design aesthetics and actually really like the look of them. When sitting on the shelf behind my couch, they look nice from any angle and have an impressive heft to them that makes me confident a cat isn't going to knock them off (if they were to ever climb up on those shelves, which they rarely do).
I did not buy any Era 100s and really have no plan to do so. The improvement over my Sonos Ones seems minimal, as there's no up-firing speakers for rendering Atmos. The stereo separate looks like it might be pretty good... but since the speaker is so narrow, I'm not sure how noticeable it would be.
And there you have it.
If you've got a showroom somewhere near you with Sonos gear, it might be worth a look if you're thinking about investing in new speakers.
Posted on March 14th, 2023

The fact that Sonos can say that their Voice Assistant is a viable means of controlling their speakers with anything approaching a straight face is new levels of laughable.
I hear "Sorry, I Don't Understand! Please use the Sonos app!" so often when attempting to use their bullshit that I feel Sonos should hire somebody to sit in the corner with the Sonos app so I have voice control that will actually work.
Between Sonos Voice Assistant and Apple's HomeKit, I spend a hell of a lot of time being embarrassed for tech companies right now.
Posted on August 12th, 2022

I will never get used to the spatial audio in Apple AirPods. The way that the audio shifts to provide the illusion that the sound is always coming from in front of you is witchcraft, and somebody should be burned at the stake for it. Except not really, because it is so cool.
Even after all these months, I still feel like the AirPods are broken and the sound is, in fact, actually coming from my monitor. So I pull out the earbuds and confirm that they are, in fact, working... then immediately feel mad at myself for being fooled yet again.
Different topic, same subject...
I continue to make progress on setting up my studio. Most recently that meant trying to do something about the audio system so I can listen to music while I work. I started with a single SONOS One speaker, but missed having stereo... so I added a second one... only to end up still unsatisfied because they aren't spaced well for good stereo. Also, they're blasting at me from the sides, which is disorienting.
Unfortunately there's no much I can do about it, because my desk is pushed up against the wall. And there's a window above it. What I really need is SONOS PLAY bar right in front of my desk so that I could have simulated stereo separation coming from directly in front of me.
And that's when I was like wait a minute... I could relocated the SONOS PLAY bar to my studio, then upgrade my living room surround system to a SONOS ARC. That's actually a great idea all the way around, because the ARC uses HDMI for volume control that comes directly from my television instead of the janky optical+separate remote ordeal I have with on the PLAY. As usual, it only takes money. The ARC is $900. The mounting bracket is an additional $80. With tax that's over $1000, which is hard to justify. Except... July was one of those glorious twice-a-year months with three paydays instead of two... so maybe? SONOS has an upgrade program running where you can get 15% off your purchase, and it's only money, right? Who needs savings?
So I ordered it.
I'll spend every day until it arrives experiencing buyer's remorse, I'm sure.
Posted on May 1st, 2021

My old 65" television weighed 70 pounds (or something like that). I can easily lift 70 pounds, but being able to lift it up a wall and be able to get it attached to the mount without breaking it? Probably not. It's just too big and awkward to see what I'm doing. So after Walmart took my money for installation, then canceled my installation, I assumed I would need help because surely my new 65" television would weigh the same, wouldn't it? Apparently not. When I went to move it out of my living room until I could get somebody to help, I didn't scoot the big box... I tried picking it up by the straps. And it did not weigh no 70 pounds. So I looked up the specs. It only weighed 47-1/2 pounds!
I know the thing is big and awkward, but surely I can manage by myself if it weighs under 50 pounds?
So last night I took down my old TV and my old mount. Installed my new mount. Then gave it a try.
Not going to lie... there was a point that I felt like I might drop it as I tried to hang it on the tiny little centering tab because I couldn't see what the heck I was doing and was trying to feel my way. But after a few minutes I felt a "pop" and there it was. I quickly screwed it in place and I was done!
But not really.
The pricey Sony mount I got which was built specifically for my television didn't allow the cables to come through the middle of the wall like my old one. If I wanted to hide my cables in the wall (and I absolutely did) I would need to cut new holes in my wall off to the side.
Fortunately I already had a punch-cut drywall blade for just such an occasion!
And the nice part about doing it myself is that I give a crap about doing good work. So unlike the "professionally installed" boxes which are all wonky and crooked, I could take the time to do the job right and make sure that my cuts are clean, level, and precise...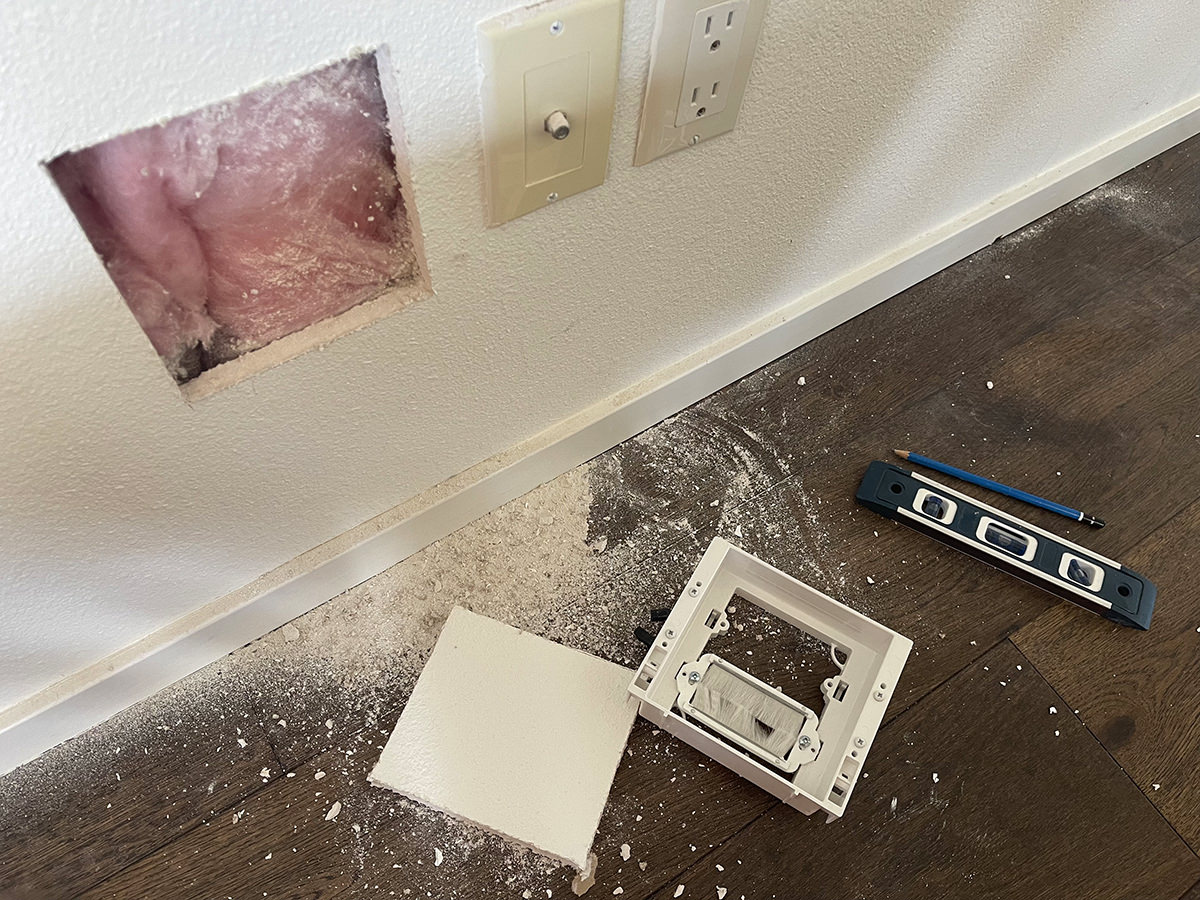 I was too tired to run the cables in the wall, so I saved that for this morning.
And then... WAAAAAHHH! My optical cable wasn't long enough! Don't you hate it when your cable comes up short? This has never happened before. I've always had PLENTY of cable to get the job done in the past! But I'm sure this happens to lots of guys and isn't a big deal. Fortunately, in this case, I can just go get a longer cable. Even more fortunate, my local Target actually had one (and only one!) in stock. From there it was pretty easy to run my cables in the wall, hook my soundbar back up, then clean up the mess. Easy peasy...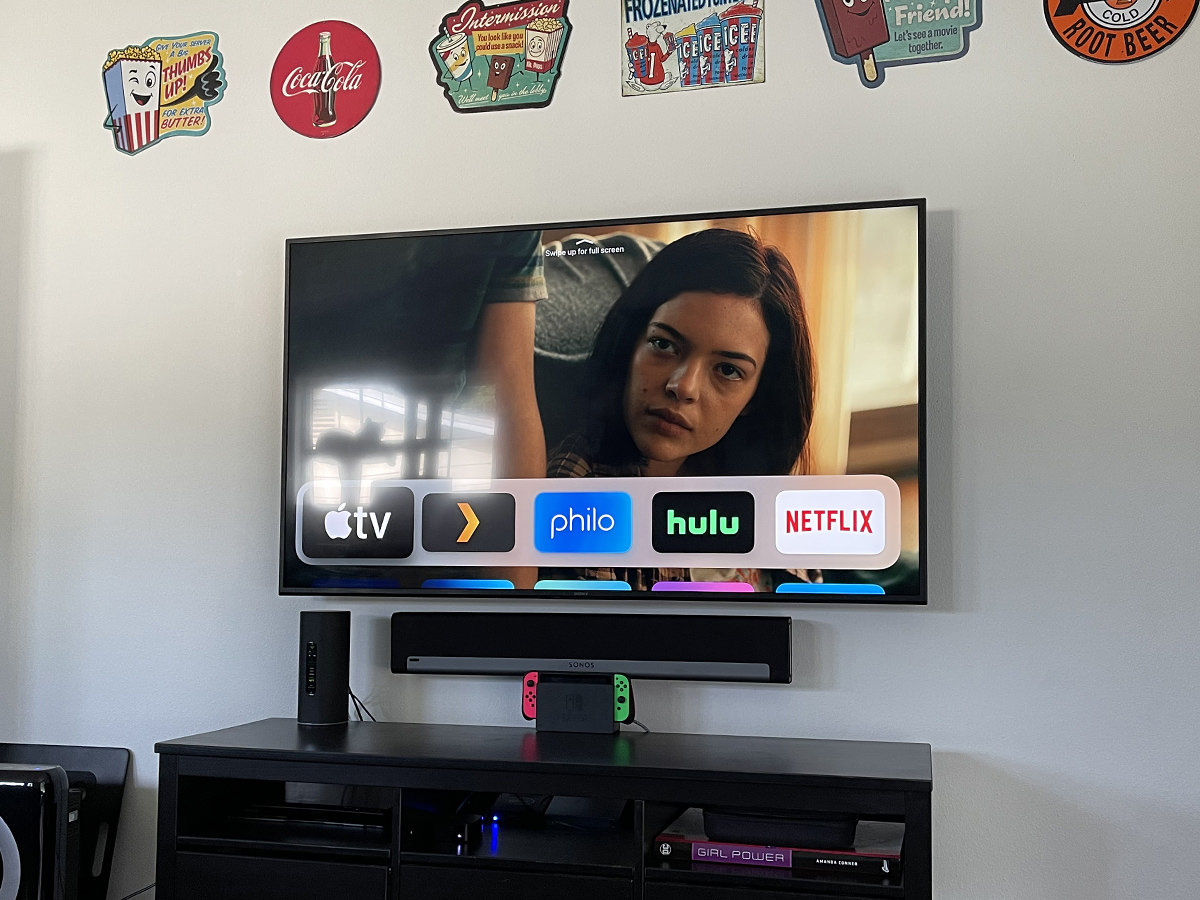 Surprisingly, everything is working perfectly. Even better than before, actually, because the audio system on the new TV works far, far better with my SONOS home theater... and the picture quality is better too.
But here's the bonus to it all. Sony uses GoogleTV to power their sets. It is a MASSIVE LEAP ahead of the shitty interface on my old busted Samsung. And it has AppleTV as an app, so I don't even have to power on my external AppleTV box! Every streaming service I use is inside my TV as an app now. That's really, really nice. Could not be happier with my new television. Even video games look great! Now all that's left to do is patch the old hole in my wall. And install my bias lighting. But I'll do that next week. I've had enough home improvement for this week.
But who knows how I'll feel tomorrow?
Posted on September 20th, 2019

I've been having a tough time of it lately. I either pulled something in my leg... or twisted something in my leg... or maybe it's a blood clot in my leg... or perhaps nerve damage... I dunno. All I do know is that it feels as though all the bones in my left leg are being broken over and over again. It's excruciating. And sleep has been tough to come by because of it.
My guess is that it will probably have to be amputated. But I suppose that's for a doctor to decide.
Today I was too exhausted and in too much pain to get anything done, so I left work early to drug up, wrap my leg in hot packs, and take a nap.
I don't want to brag, but it was a huge success. I slept so good that there was a cat on me when I woke up. That's some great sleeping right there...
I would have liked to have stayed in bed for the rest of the day, but I have a massive to-do list that I need to be working on before winter arrives.
First up was figuring out why some of my SONOS speakers are showing up as "offline" to Alexa. It happened after the last update and it's been driving me crazy. It's also been driving the cats crazy, because one of the speakers that Alexa can't recognize is the speaker which plays their breakfast and dinner alarms.
The horror.
A half hour later and I eventually solve the problem by uncoupling my surround sound setup, making all the speakers be individual "rooms," then running "discovery" so Alexa could see all of them again. Then setting up my surround system from scratch again. What a pain in the ass that was.
But that's technology for ya. Making things easier for you while making things more difficult at the same time.
But try explaining that to a cat.
Posted on November 26th, 2018

I was upset with myself for going into credit card debt to buy the Sonos SUB (subwoofer) to complete my Dolby 5.1 setup... but couldn't pass up the $100 Black Friday savings. The thing is SEVEN HUNDRED DOLLARS and knocking a Benjamin off the price was just too good to be true. Even if it means that I've spent my tax refund before I've even seen it.
Now that I have it installed though? Amazing. Absolutely amazing. No regrets. Totally worth the three months' worth of groceries this thing cost me.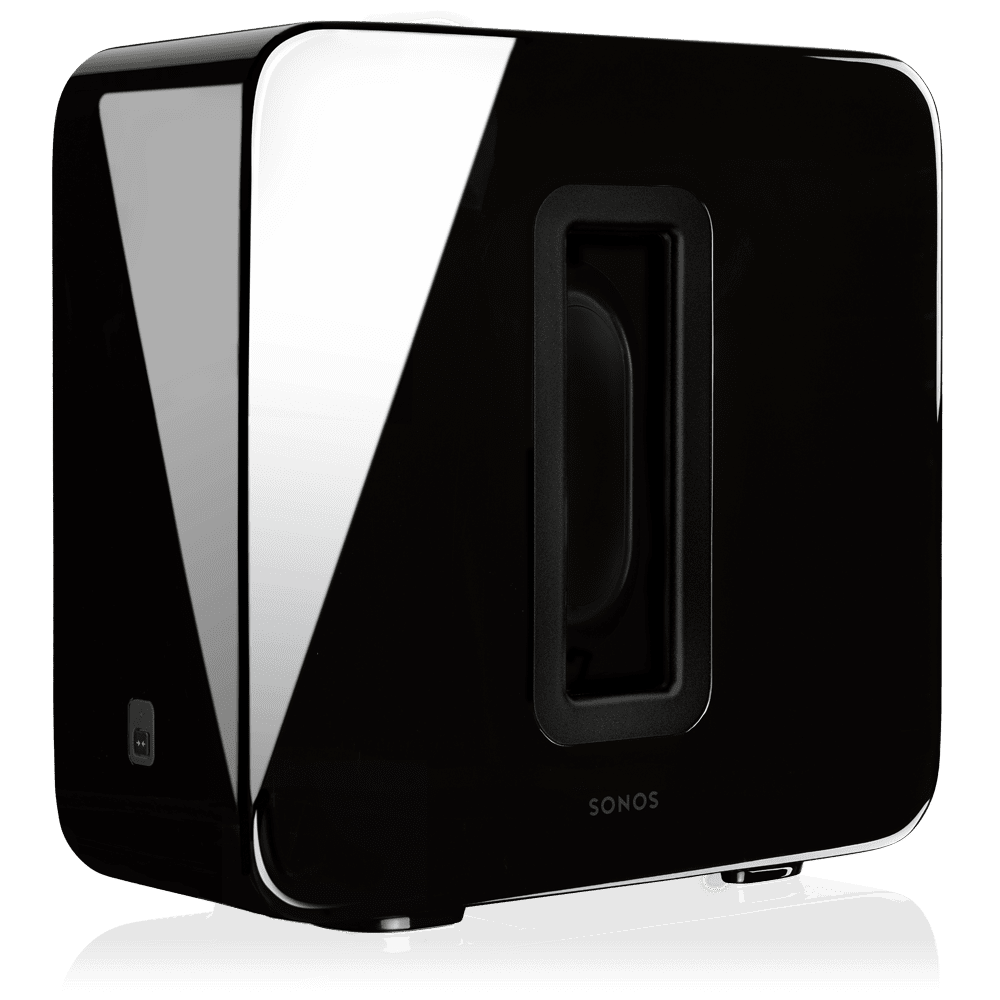 I knew that adding a subwoofer would give me better bass. I had one with my old audio system, so I knew what to expect. What I didn't expect is that Sonos would take the bass load off my front and rear channels so they can focus on producing bright, crisp midtones. Movie dialogue is phenomenal. My music is more alive. The room sounds bigger, fuller, and sound fills the space better. Acoustics with the SUB enabled are drastically improved.
As expected from Sonos, the build quality is excellent. The SUB weighs 36 pounds so you know the thing is capable of pushing serious air volume. The face-to-face drivers cancel cabinet vibration, which means it can be placed upright or lay flat. Sonos had mentioned you could put it under your couch if you wanted, so I attached the felt pads to a face, placed it on its side, then shoved it underneath mine (where the cats can't get to it). This has the side benefit of adding a nice punch under your butt when the bass is firing!
Setup is dead simple. You just open the Sonos app, tell it you want to add a SUB speaker, press a button on the unit, and everything happens automatically. You can then balance the sound by sitting where you'll be listening from and having the phone app "listen" to the room acoustics. Then you can use Sonos Trueplay tuning to walk around the room while the app "listens" to the space and adjusts to best fill it. The app makes the entire process fairly painless.
The first thing I did once I was all set up was to play Postiljonen's Plastic Panorama which is a beautiful piece of music that has soft, haunting vocals that can be overwhelmed by the punchy bass-line on a bad stereo. My Sonos system with the SUB added played the track beautifully. I've never heard the song sound so good...
Halsey's Without Me is particularly good with the SUB in play...
I then proceeded to play a wide variety of different music from every style and genre I could think of. Sonos took everything I threw at it and performed flawlessly. I then ran some movies with excellent sound design through the Sonos Dolby 5.1 separation and was consistently thrilled by what I was hearing (Blade Runner 2049 is incredible). I thought my stereo system sounded good before... and it did... but now it's next level. I turn the SUB off and on while listening and the difference is not subtle. This is one piece of equipment that will not be returned to the manufacturer because I don't want to live without it! I spend a huge chunk of my time listening to music and watching television or movies. It deserves to be the best experience it can be in my life. Even if I had to go into debt to do it.
I was worried about the cats adjusting to the increased bass, but they have completely ignored it. Don't ask me how they can sleep while music is playing, but they've never had a problem. There are quiet places they can retreat to but they don't. With that in mind, I try not to get too loud so as not to damage their sensitive ears.
So... to sum up...
If you've got a Sonos audio setup... especially if you've got a PLAYBAR with rear speakers for your home theater... the SUB is a fantastic addition. Perhaps even a necessary addition if you spend a lot of time watching movies at home like I do. Without it, you're kinda missing out.
The problem, of course, is the price tag. $700 is insanity. The $600 I paid on sale was still absurd. This is a $500 piece of audio equipment, tops. And yet... it sounds like a million bucks, so go figure.
Posted on November 23rd, 2018

Black Friday is the one day of the year I set aside to shop for clothes. Not in stores, of course... never in stores... but online. I put aside money every month so that when today arrives I can buy my clothes for the following year at 40% to 80% off. This year all my savings went to pay for vet bills, so I didn't end up buying a stitch of clothing. But it wasn't a big deal. I have a pile of summer clothes I bought for my Hawaii vacation (but didn't get to use because Jake got sick) and I still have loads of winter clothes left from the stuff I bought for Antarctica last year.
Guess I'll be wearing a lot of Hawaiian prints next year at Summertime. I rather like Hawaiian though, so I'll survive.
And so... no new clothes. But that doesn't mean I didn't purchase anything for Black Friday. On the contrary, I just blew my tax refund before I even have it! Something I try very hard not to do... but there were some bargains I could not refuse...

SONOS SUB
Ever since investing in the SONOS wireless speaker ecosystem (which I love, for the most part) I've been saving money for the subwoofer to complete my Dolby 5.1 setup. My existing SONOS speakers already have pretty good bass, but I miss that punch you can feel when watching movies. Problem is, the thing is SEVEN HUNDRED DOLLARS!!! The amount I've managed to save? $120. Which means buying a SUB was a few years off yet. And then SONOS went and had a Black Friday sale for $100 off the regular price...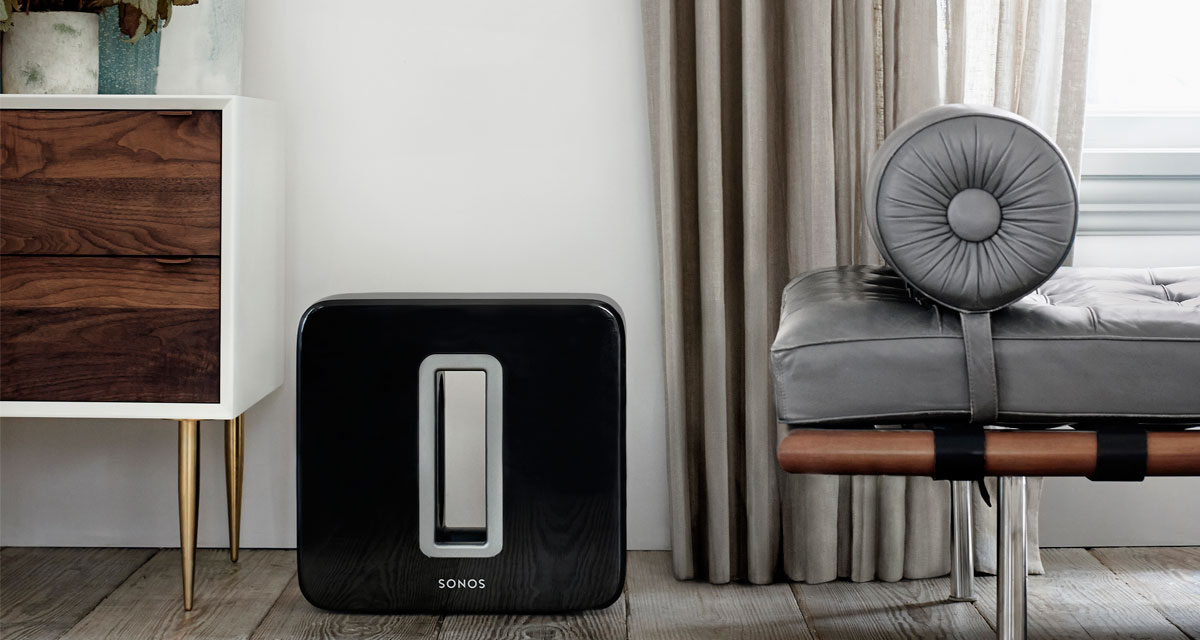 I could not pass up $100 savings, even though I only had a fraction of the remaining $599 I needed. And so... there goes a huge chunk of my tax refund!

Philips Hue LED Smart Bulb Starter Kit
I was set against the Hue LED lights because they were hideously expensive and require a hub. Instead I went with hub-less bulbs that were a fraction of the price. And... you get what you pay for. The cheaper bulbs I bought are crap, and refuse to stay connected to the internet (even though they are practically sitting on top of my Google WiFi router). They also refuse to change color via IFTTT, which is what I use to remind me when it's recycle day. So I made up my mind that I'd invest in the Gold Standard of smart-bulbs (Hue) next year. But then Amazon had the $149.99 starter kit on sale for a ridiculous $79.99, and I couldn't pass that up...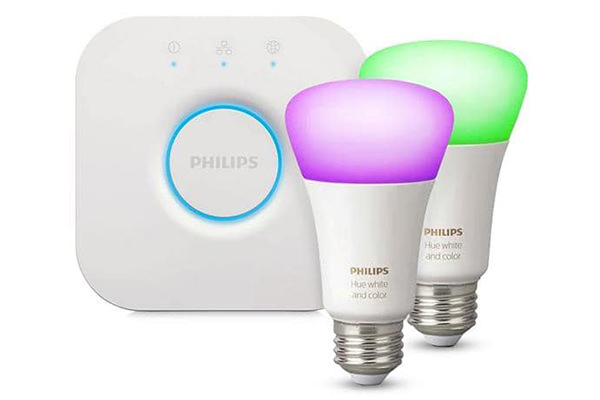 The side-benefit of investing in Hue is that Alexa can control them directly, which is kinda nice. I probably won't be turning my porch lights on manually (they're programmed to turn off/on automatically based on sunrise/sunset times), but it's nice to know I could tell Alexa to do it if I needed her to.

iTunes $100 Gift Card
I buy all my apps, movies, music, and TV shows from Apple. Which is why I wait for Amazon to put their $100 iTunes cards on sale for $80, because it's like getting free money... money I'd end up spending anyway. I do this every year. Sometimes I get lucky and manage to find a different store (like Best Buy) who put theirs on sale as well. $200 covers the bulk of the stuff I buy at Apple in a year, so paying $160 is a no-brainer...
UPDATE: I kept checking all day to see if Best Buy dropped their price. They just did. Not on the $100 card, but $10 off their $50 cards, so I got two of them. Sweet!

Dyson V7 Animal Absolute Vacuum
I am not a fan of Dyson. Their technology is great, but their construction is cheap. I still have the one I bought my mom sitting in the garage with a burnt out motor (which I really need to have fixed one of these days since it's still under warranty). So when I wanted to buy a cordless "stick" vacuum to replace the dying vacuum I use to clean my hardwood, it was not going to buy a Dyson. But when I did the research, the Dyson models came out on top every time. And so I bit the bullet and bought the model they make for pet hair (V7 Animal) because it was on sale for $240 (regular $399)...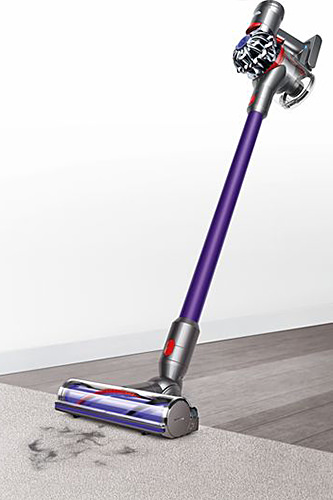 I am really hoping that this last longer than my mom's upright, which didn't even make it a year. I'll only use it once or twice a month (Carl the RoboVac does the day-to-day cleaning) so fingers crossed.
UPDATE: I received a notice from Dyson that the V7 "Absolute" which also comes with a fluffy head for better cleaning on hardwood (which is all I have) was on sale for $238 (regular $450)... two dollars less than the "Animal" I bought that doesn't have the fluffy head! So, essentially I'm getting the $100 head for free, PLUS a "deep clean kit" that retails for $80... plus everything that comes with the "Animal" version. This is pretty shitty... why didn't Dyson offer this deal yesterday with all the other deals? And so... I ordered one of those and will just refuse delivery of the original shipment. If you buy direct you get a money-back guarantee, and I am definitely taking advantage of that.

What I Spent
My grand total for the day? $1078. Factoring in the $120 I had saved up for my SONOS SUB, I ended up putting $958 on my credit card (probably close to $1000 once tax is added). I loathe, loathe, loathe having credit card debt, but I'm trying to be okay with it since I'll be able to pay it off with my tax refund next year. Given that the full price of all the crap I bought was $1580, I can't complain about getting 1/3 off.

What I Didn't Buy
There were a few things I had in the back of my head to purchase. Stuff I want... not need. But once I ended up getting the SONOS SUB, everything else was taken off the table because that ate up way more money than I was wanting to spend. Guess these Black Friday deals will have to wait until next year...
Nintendo Switch Games — Probably wouldn't have time to play them much anyway, so I'm good.
Beats Solo3 Wireless Headphones — I have a nice pair of wired headphones, so I'm good.
Cookware Set — The old stuff I inherited from my mom works fine, so I'm good.
Cat Tree — Jake and Jenny's cat tree is getting pretty raggedy. My ultimate goal is to build one that doesn't look crappy (like most all cat trees do). But, in the meanwhile, I was going to get a fresh replacement. Theirs still works just fine though, so they're good.
And so... until next year then...
Posted on June 17th, 2018

Time to celebrate all the good that's left in the world, because an all-new Bullet Sunday starts now...

• The Carters! As if there could be any news bigger than Beyoncé and Jay Z dropping a duet album out of nowhere called Everything Is Love... there's the fact that they shot the first video for the single Apeshit in the frickin' Louvre. I mean, seriously! They rented out THE LOUVRE! Who does that? Who has the money to do that? Beyoncé and Jay Z, that's who...
Amazing stuff. Can't wait to get my hands on the finished album.

• Part Two! And so this popped up on the internet last week...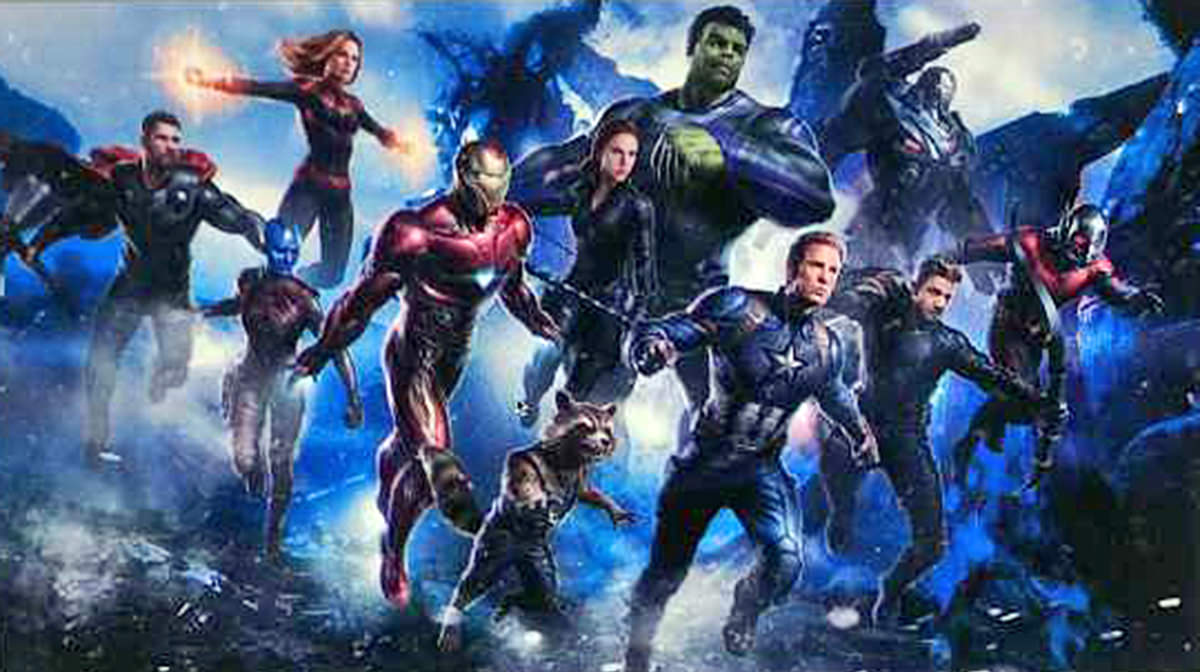 I have some thoughts...
Captain Marvel! ZOMG! She looks amazing. Needless to say, I cannot wait for her movie to drop. It will be very interesting to see how she factors into the Marvel Cinematic Universe given her raw power that dwarfs everybody else. One thing is for certain, she's going to be one of the most dynamic visual treats to come along in super-hero movies.
The arc they've given Bruce Banner has been an interesting one. At first he could barely control The Hulk and hated the life he lost because of it... then he was near-despair over the destruction caused in South Africa... then he was kind of taken over by The Hulk in Thor: Ragnarok... then he lost The Hulk in Infinity War... and now it looks like he's reached some kind of compromise between himself and The Hulk. It's been a great ride, and I'm worried it might end.
How sad is it that Rocket Raccoon is the only Guardian left?
Disappointed that there's n representation from Black Panther here. T'Challa may be gone... but Shuri? Okoye?
So many questions about Thor and Asgard. Apparently some of them survived. But where does the Thor franchise go from here? Where's Valkyrie?
Ant-Man is there. Where's The Wasp? I'm guessing that she is part of the one-half gone, which is a shame. I thought I heard somewhere that she was in this.
Hawkeye is here. Odds are very good that some of his family is part of the one-half gone, so he's got serious stakes in this.
Odds are incredibly high that this is going to be the final appearance of Steve Rogers as Captain America. To have him go out on a high note, it's almost a given that he's going to sacrifice himself to save the universe. And that's okay... but... is it wrong that I want Nebula to be the one who defeats Thanos? Out of everybody, she deserves it most.
Iron Man's armor has evolved to kind of a weird place. The whole "legs merge to jet" thing in Infinity War was a breaking point for me.
War Machine, on the other hand, has a more logical progression to his look.
Black Widow had better get her own damn movie after all this. Seriously. What character has given more to other characters' films with nothing for themselves? She's woefully underutilized, and a solo movie will help fix that... and hopefully other characters she's supported over the years will support her.
Next up? Ant Man and The Wasp, which looks fantastic.

• Super! Here's the thing. With the exception of Wonder Woman, the DC Cinematic Universe has devolved into a heap of shit. Man of Steel... Batman vs. Superman... Suicide Squad... Justice League... they were all heinous crap that ignored huge portions of what makes DC characters so timeless and special. At the other end of the spectrum is the DC Television Universe (or Arrowverse, if you will) which has been killing it. Yes, Legends of Tomorrow has never quite worked... and Arrow has gotten stale... and the overall story arc for The Flash this past season went way too long and was ultimately pretty lame... but then there's Supergirl. It's been so good. And the season finale was no exception...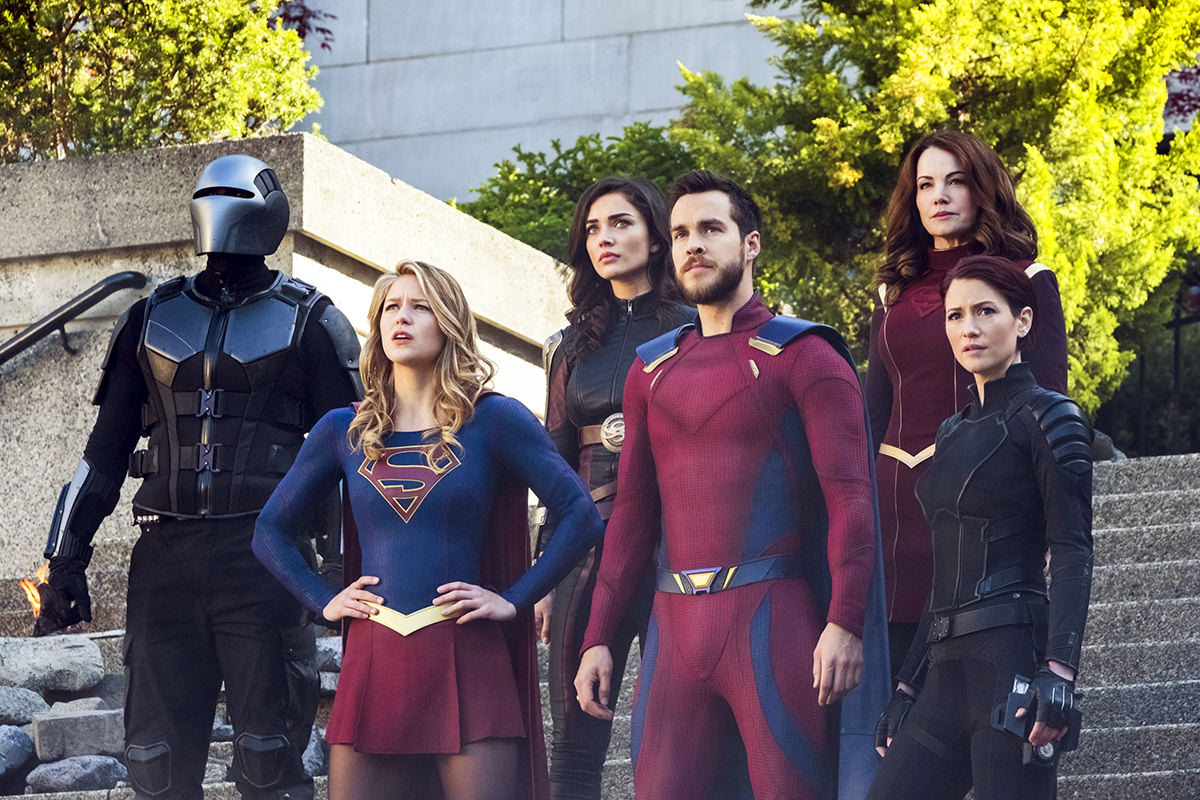 Is it too much to ask that the people in charge of Supergirl give us a Superman show? Preferably a show where the central character STANDS ON THEIR OWN instead of yet another team show? The movie Superman is going nowhere, while Tyler Hoechlin has proven he's the best on-screen Superman since Christopher Reeve....
DC should really just expand the Arrowverse into movies that don't suck. Because haven't we suffered enough? All I can hope is that we get another excellent season of SuperGirl. And a first season of Superman. Oh... and I would totally watch a Legion of Super-Heroes show too.

• 4K! I fell into a YouTube 4K HDR rabbit hole when I found out that my television can display them. Amazing stuff... even if you can't view 4K HDR. Here are some of my favorites...
But if you can watch 4K HDR on your TV...

• Beam! Don't get me wrong, I love my Sonos smart speaker setup, but there are some serious shortfalls that plague the system. Namely... it's stuck in the past. They've been clinging to optical cables for their PlayBar and PlayBase like a dead lemming, despite the fact that everybody else abandoned it a decade ago. And then this past week Sonos released a new product: Beam. Which is essentially a mini PlayBar that costs $399. But the biggest news? It's not using optical cable... it's HDMI ARC. Welcome to the future, Sonos...
It's a step in the right direction, but not a very big one. Still no Dolby Atmos or other modern sound technologies have been announced. On the contrary, they say they have no plans for Atmos at all. Instead we're getting IKEA furniture with Sonos built-in. Wheee.

Good luck getting Apeshit out of your head this week...
Posted on April 19th, 2018

For the money, the most versatile piece of furniture I've found has been HEMNES Shoe cabinets from IKEA. At just $99 each, The four-drawer version is nicely shallow... just 8-5/8" deep... and since it mounts directly to the wall and there's no rear legs to push it away from the molding, there's no wasted space. On top of that, the drawers themselves are deep and spacious so they are actually useful. Not just for shoes (though they are great for storing shoes) but for all kinds of things (the one in my kitchen holds placemats and napkins!).
Once I found out that I wouldn't be able to wall-mount my SONOS One speakers as I originally planned, my first thought was to purchase a couple of HEMNES units, drill holes in the top, then hide the SONOS cords behind them. They're the perfect height, allowing the speakers to rise just above my couch...
Since the table-top on these extends from the ends of the cabinet, I had to modify them slightly so I could get the two units to sit flush against each other, but they turned out great. Even more importantly, they work perfectly for giving me excellent surround sound.
And, as a bonus, my LaserDisc collection now has a home. A perfect home, actually, since they are stored vertically, but pull down at an angle so I can read the spines easily...
It's kind of weird that I now have seven of these shoe cabinets in my home considering I don't own many shoes, but they're just so versatile and functional. The shallow depth also means they can go just about anywhere. Yes, quality control at IKEA is shitty and you may get a defective part that will need replacing, but if you've got a tight spot you're looking to fill, these are definitely worth a look.
Something tells me I haven't purchased my last Hemnes shoe cabinet.
Posted on March 17th, 2018

Welcome to Sonos Week here at Blogography! Each day I will be talking about my leap to the Sonos platform for "smart speakers" and how it integrates with Amazon's Alexa assistant. If you haven't read past entries in Sonos Week, you'll probably want to start at the beginning by clicking here.
And now on with the show...
"Dodge this."
When I started SONOS WEEK here at Blogography, I broke down what I wanted to say into five parts. Little did I know that a sixth part would unexpectedly appear.
Sonos gear is incredibly expensive. Whether it's worth the money is debatable. Given what it can do and how it works, it was worth it to me and my needs. I was able to afford the $350 for the pair of Sonos One speakers because I had a $120 credit at Amazon plus some tax refund money. And while I thought I might buy more pieces eventually, it was not on my radar. I have a nice Denon receiver plus a decent speaker setup and a living room wired for surround sound, and that's more than enough.
But then I had a long-time online friend notice I was reviewing Sonos on my blog who offered to sell me his PLAYBAR for cheap (well, maybe not "cheap," but for less than I could buy it new). He had upgraded to a Dolby Atmos 7.1 setup (Sonos can only do 5.1) and his PLAYBAR was sitting in his attic.
He had all the original packaging and said it was in perfect condition, so I said "Wrap it up, I'll take it."
The next day the UPS driver paid a visit and Christmas morning came early.
I anticipated that setting things up would be a bit problematic because I was having to shuffle around my existing Sonos speakers to get a surround sound system. The PLAYBAR would become the Left, Right, and Center channels... my existing Sonos One speakers (from the living room and kitchen) would become the Rear-Left and Rear-Right channels. Turns out it wasn't a problem at all. I plugged in the PLAYBAR, used the Sonos app to set it up, then was asked if I had rear speakers. Since I did, I tapped a button on the backs of them when instructed and everything was reconfigured for me automatically. Such is the joy of Sonos.
I was worried that a single PLAYBAR speaker taking the place of three speakers would destroy the stereo separation I was used to, but that was not the case at all. The Left, Right, and Center channels were fairly distinct after TruePlay tuning. The rear channels being in separate speakers were even more distinct, as expected. My go-to movie for demonstrating surround-sound is The Matrix, and it sounded terrific through Sonos.
It's a great system and the amount of wires and crap it replaces is very cool...

Denon receiver: $500 - Speakers: $300 - I should have just bought the $700 PLAYBAR to begin with.
There are some caveats to PLAYBAR, however...
Sonos does not support DTS, a popular multichannel sound system. A friend warned me about this ahead of time but I still find it more than a little shocking. Many an audiophile loves their DTS, and Sonos not implementing it is kinda weird. If you buy DVD or Blu-Ray for their DTS encoding option, PLAYBAR ain't for you.
Sonos also does not support PCM, DD+, or Dolby Atmos (among others). All you get is regular stereo and Dolby Digital 5.1 surround. If your devices can't output or convert to these formats, they won't work (I lucked out... my Blu-Ray player can be set to encode all outgoing sound as Dolby Digital).
PLAYBAR only supports an optical TOSLINK connection. Nothing else. Nothing. I was fully expecting to plug my devices in via HDMI cables or a single cable from the HDMI ARC port on my television. Nope. The only ports on your PLAYBAR are two ethernet ports and the single optical-in port.
With that in mind... some televisions don't have optical output... most televisions don't output 5.1 sound via their optical port. When I saw this was my only option, I nearly shit myself because I had no idea if my TV downgraded its optical sound to 2-channel stereo or not. I scrambled to Google it, but couldn't find my model listed anywhere. When I did find a list, all the Samsung televisions said No-No-No-No-No-No-No. Since HDMI is a current standard and optical is antiquated, this is a problem I never even considered. Turns out my particular TV is one of the rare Samsung models which can output Dolby Digital 5.1 via optical, but holy crap!
The PLAYBAR debuted in 2013. I don't think it has been updated since then. This means its aesthetic does not match the current black-on-black scheme which my Sonos One speakers use (along with the PLAY:5 and PLAYBASE). I'm not saying the thing is ugly... far from it, this is one beautiful piece of equipment... but it's kind of lame that even if you're buying a brand new unit you can't get a matching system. Mine are on opposite sides of the room, so it's not a big deal, but still. Would be nice if you could buy a strip to put across the metal piece so it can match.
The fabric covering the speaker array is a thin, stretchy dust-magnet and tough to clean. Sonos recommends vacuuming it, but if something won't vacuum off, you're kinda screwed. I used a damp towel to brush it in spots, which was better, but I worry about how the fabric is going to end up looking after years of service. There are so many audio-neutral fabrics out there which are much tougher... the choice they used here is perplexing. Ideally, Sonos would use a metal grill like they do on their other speakers.
The PLAYBAR is designed to sit on a table in front of your TV or be hung on a wall above or below it. The friend I bought it from said that it sounds much better on the wall. This meant I had to order some mounting hardware ($40 down the drain) and an electrical-code-compliant kit for putting the wiring in the wall ($50 down the drain). I'd like to mount it above my TV so my cats can't mess with it... but I think that's weird, so I'll end up mounting it below. Then pray my cats don't claw at the flimsy fabric mesh.
When it comes to music, I'm not so enamored with the PLAYBAR. I don't know what it's trying to do with the stereo separation, but it feels lacking. Fortunately I've got my two Sonos Ones in the rear channel to pick up the slack. If you're in a large room, you'd probably want a pair of PLAY:3 speakers in the rear for music (which would be expensive, but totally doable).
Some really nice things about PLAYBAR before I go...
The sound on this thing, as I said, is very nice. Its nine-speaker array can separate sounds well and come in a good-looking package.
The "Speech Enhancement" option on PLAYBAR is surprisingly good. No more having to crank the volume to hear dialogue. I've always hated having to do that, but have found all the "enhancers" I've run across don't do a very good job. It seems to work with Sonos, probably because their speaker quality allows it to be good. On my wishlist... a way to temper it to a lower setting because on some movies it can be a bit too powerful.
In my old setup I had a subwoofer because the bass wasn't very punchy on my stereo. I like to feel the rumble of an explosion when I'm watching a movie. With PLAYBAR I'm liking the bass just fine. If my opinion ever changes, I can get a Sonos SUB. But for right now? I'm happy to save myself the $700.
I can't overstate how easy PLAYBAR is to set up. It's a simple step-by-step process with the Sonos app. Most things are handled automatically.
One horrible downside for me is that I lost my kitchen Sonos One speaker so it could fill out my rear channel. No more listening to music while I cook dinner or load the dishwasher. Replacing it is another $200, so that's the end of that.
The good news? Now that I could put my Amazon Echo in my bedroom and my Echo Dot in my garage, I have Alexa in every room of my house. All I need now is to embed an Echo Dot inside my brain and I guess I'm set.
Meanwhile, Neo has just realized he's The One and a fight has ensued, so I gotta get back to The Matrix.

UPDATE: And so my POWERBAR mounting kit came. It's pretty basic for $40... just a metal plate and some drywall screws. But it does the job. Kinda. There's a major problem with it.
Electrical codes make it illegal to run a power cable behind a wall. You have to purchase a electrical outlet wall kit which is code compliant. Then you can plug stuff into the outlet. But the six-foot power cable that came with my POWERBAR can't fit behind the speakers, so it has to hang below it in a big wad...
Kinda defeats the whole purpose. You'd think that since SONOS makes you buy a kit to wall-mount the thing that they would include a tiny power cable with it. Assumably they know that you can't run the cable in the wall, right? I mean, come on, every single photo they ever show of their stuff being wall-mounted shows the cables hidden in the wall... so how are they doing it? No frickin' clue since I can't find where they sell a short power cable anywhere. Maybe they don't care about complying with the electrical code and are mounting their stuff illegally.
I've emailed Sonos Customer Service, so I guess we'll see what they say.
UPDATE: Sonos Customer Service is all... "Uhhhh... nope, we don't sell that. We hire professional installers for our photos and they use adhesives and stuff to hide the wires!" (or something to that effect). Well, whatever. It really chaps my ass that Sonos has most every damn photo with the wires hidden, yet it's something they don't really provide for.
UPDATE: I found a Dell laptop 4.5-inch power cable that works much better than the 6-foot cord from Sonos. The plug is a tad too long, so it sticks out at the bottom a tiny bit, but it's better than the wad of Sonos cable I was dealing with. Hopefully one day Sonos will get off their asses and sell a short power cable with a small plug so you can legally get hidden wire mounting like they show in all their photos.
UPDATE: I have given up on wall-mounting my Sonos One speakers. With no screw-mount on the back, the solutions I've found are far from pretty. Furthermore, even if you buy short power cables, there's no really solution to bury the cables legally... at least not yet. Instead I'm using two IKEA 4-drawer shoe cabinets that are only 8 5/8-inches deep, wall-mounted, to put my Sonos One speakers on. They are the perfect height for the speakers to rise above my couch, but not so tall that they take up a lot of wall space. By drilling new holes to shift the top board, they can be set side-by-side. And once I drill holes in the top boards for power cables, they drop through and are completely hidden. Best solution I could find given hiding power cables in the wall was not an option for me.