Posted on May 13th, 2016

As a huge, huge, massively huge fan of the Marvel Cinematic Universe films, you would think that I'd have seen Captain America: Civil War on opening day. And heaven only knows I wanted to so as to avoid spoilers that plague the internet... but work got in the way. Today I had to run an errand for work, and decided to see the film on the way back home.
And it. Was. Spectacular...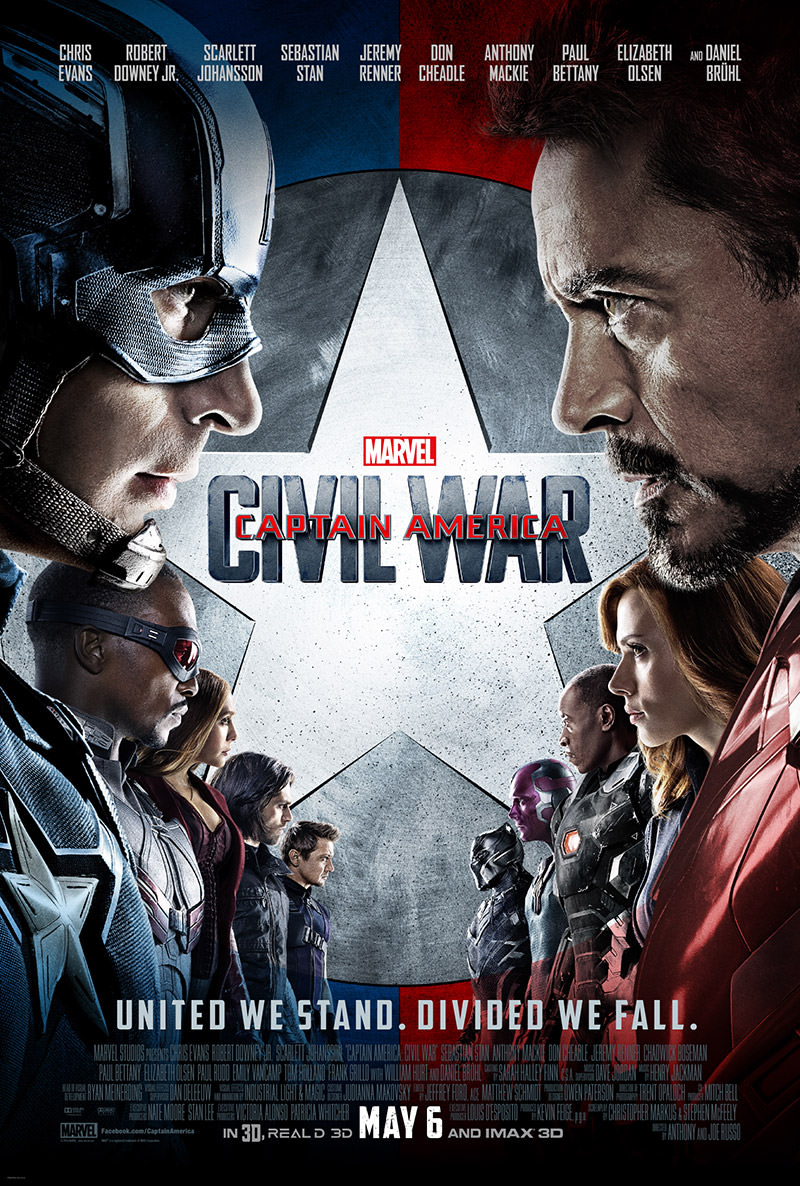 I'm putting my full comment in an extended entry so people who haven't seen it yet can do so... but, suffice to say, it's absolutely everything you want in a comic book movie. Go see it immediately.
For everybody else? Continue at your own risk...
→ Click here to continue reading this entry...
Posted on March 12th, 2016

My brain.
My brain is melting.
Marvel continues to blow past my expectations with each new film.
Cannot wait for this.
Posted on March 15th, 2015

All the world's troubles getting you down? Well, things are about to turn around... because Bullet Sunday starts... now...

• ELECTRA WOMAN AND DYNA GIRRRRRRRL! I don't know what's cooler... that they're resurrecting Electra Woman and Dyna Girl... or that they've tapped some amazing internet personalities for the leads. Daily Grace's Grace Helbig and My Drunk Kitchen's Hannah "Harto" Hart are (apparently) already filming the series...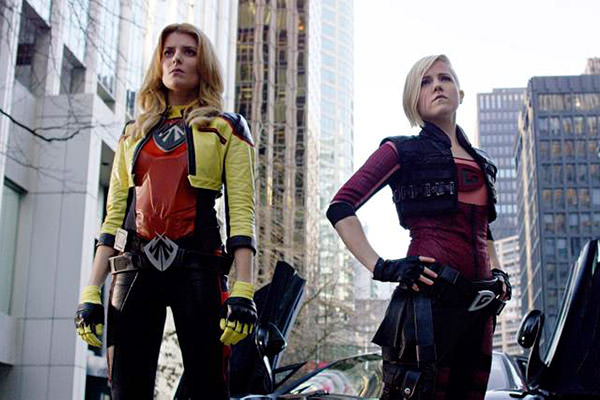 Oh yeah! For the uninitiated, bask in the glory...
ELECTRA TRICKY! Can't wait.

• Gauntlet! I will never get tired of watching movie heroes being heroes in real life...
Robert Downey Jr.'s awesomeness really knows no bounds.

• John Lewis. And then there's real-life heroes. In case you missed it... so worth your time... so worth your time... so worth your time...
This terrific (albeit brief) interview from The Daily Show featured a mind-bogglingly good talk with Representative John Lewis, whose advocacy for civil rights is about as inspiring as anything you will ever find. As if THAT wasn't enough,.. John Stewart mentioned that Rep. Lewis had a couple of graphic novels out which presents his story in comic book form. And they are glorious. Fantastic art. Great story. Well worth your time to track down... and you can even purchase them digitally at Comixology... just $8 for Vol. One! Highest possible recommendation.

• Wonder? Where do I even start. Wonder Woman's new costume has to be one of the ugliest, most disorganized, least elegant, "toss in the kitchen sink" super-hero costumes ever. Just no...
The criticism has always been that Wonder Woman's costume shows too much skin to be taken seriously as a super-hero. Her costume is impractical. So, instead of tastefully updating her look to address these concerns, they just keep slapping more and more shit on her until now she looks like garbage.
And, as if that wasn't horrific enough, I give you the new Superman costume...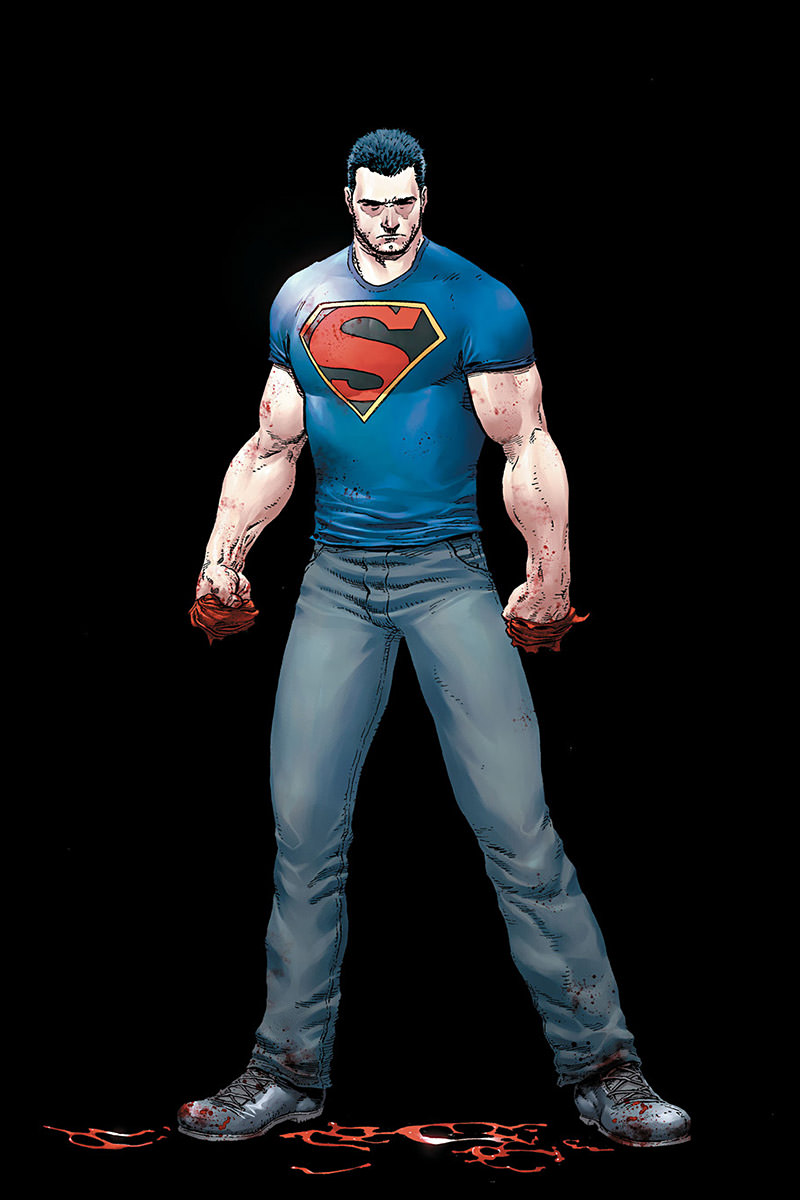 If that's what you can call it. More disturbing to me than this joke of a "costume" is that the artist has such a massively skewed idea of anatomy that Superman's legs are so long one has to wonder how he is able to sit in a chair. Who in the hell is running DC these days that total shit like this is seeing the light of day?

• Archie? Next up on the comic book makeover roster...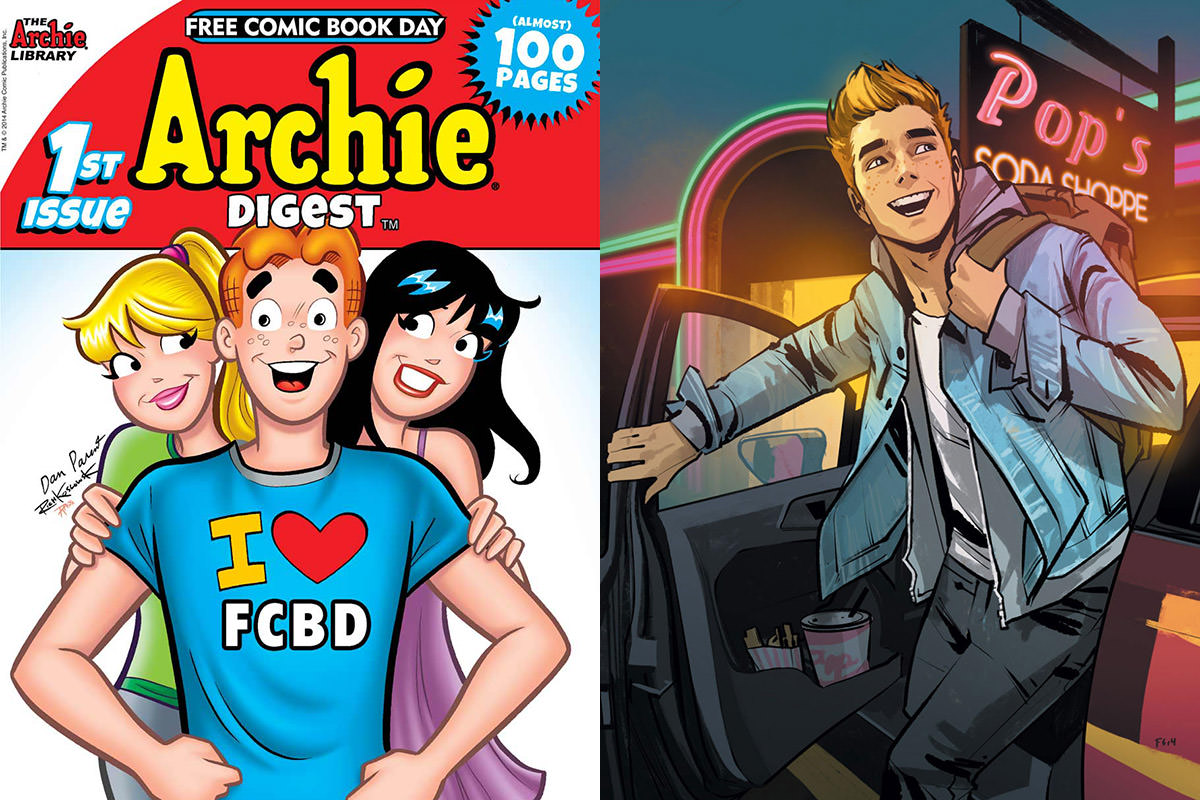 Now... this one I get. They're trying to shift Archie away from his 1940's comic strip roots and move him into modern comic book times. By creating a more "realistic" version of the character, they're obviously trying to keep the Archie gang relevant in the year 2015. I don't know if this will be a successful reimagining, but they certainly did a good job of it.

• LOL! Yep, this pretty much sums up my impression of the new MacBook... LMFAO! LOL! ROTFL! LTIP!
"That's an extra $79 accessory!"
It's only a matter of time...
Heh.

• Lively! Murder. Uh huh. Genocide. Right. But is homosexuality worse than kicking a puppy? THAT'S what I want to know. I mean, come on, a little perspective here...
Disgusting. That people still listen to this bigoted piece of shit is just beyond my ability to comprehend. IT'S OVER, YOU STUPID FUCK! YOU LOST! SO JUST GO SIT IN THE CORNER WITH YOUR BIGOTRY AND BE THE PATHETIC LOSER YOU ARE!

Annnnnnd... Bullets, out!
Posted on June 1st, 2014

Don't press that back button... because Bullet Sunday starts... now...

• Leaving. And so my quick trip to Tampa has ended and I'm flying home today. Early. Way too early. Because I'm just not smart enough to stop booking early flights. But at least it's ultimately my choice. I feel sorry for these puppies who didn't have a choice but to fly...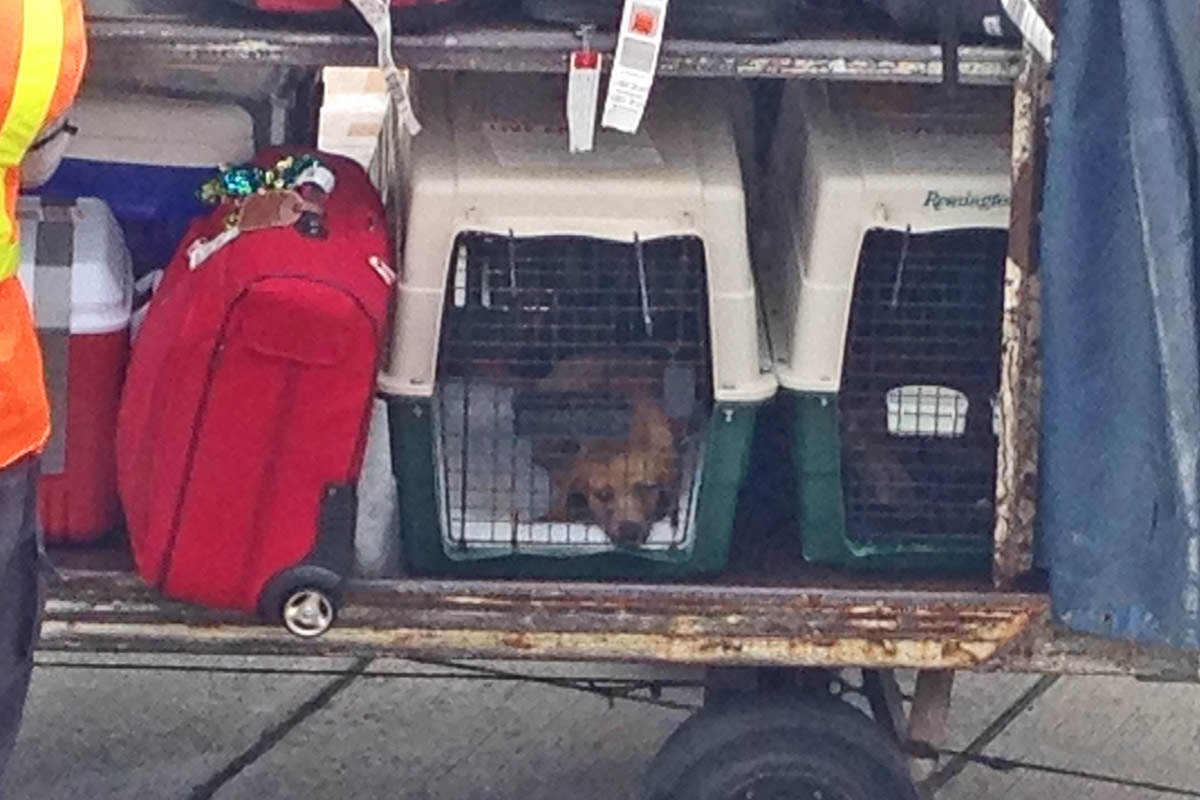 Poor pup. At least he has decent legroom.

• Movies. While looking for something to watch on Delta's entertainment system, I ran across THIS hot mess...
Holy shit! How messed up is that?!?
I settled for watching Veronica Mars for the fourth time...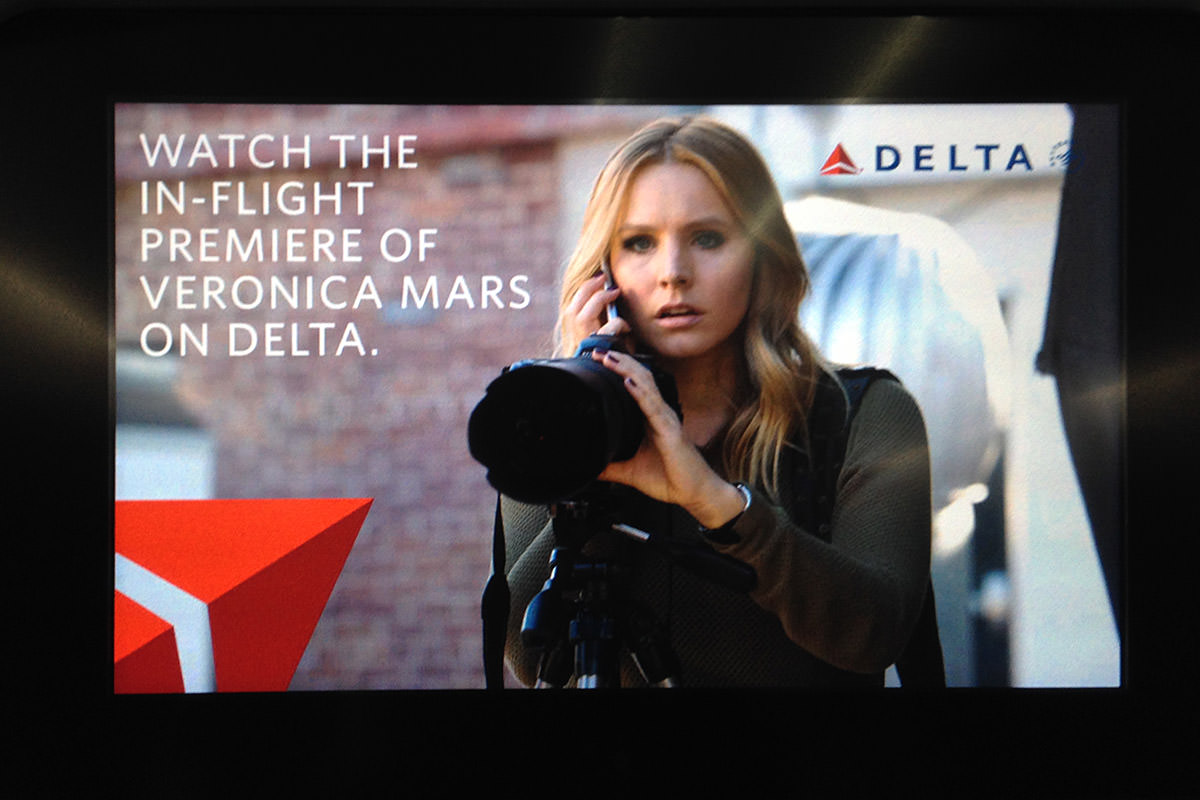 Or I would have if I could have found the movie playing. Delta is just a big ol' tease.

• I'M BATMAN! Already clearing a space on my Fall schedule...
Two of my favorite things on earth are LEGO and Batman. To have them combined in something so awesome gives my life meaning.

• Man-ual. If you're a fan of the Iron Man movies, you NEED to get The Iron Man Manual. It's a book... but not really a book. It's meant to be a dossier prepared by Tony Stark's computerized butler, Jarvis. The result is more "scrap book" than anything else, and it's really well done. Pages have tickets, post-it notes, schematics, drawings, and other movie prop goodies pasted to them. As if that weren't enough, the book is jam-packed with info from the films, including a complete look at all the various armors...
Surprisingly good book and a must for Iron Man fans. You can get a copy here.

• ILLOGICAL! ILLOGICAL! Watch the video to continue... but the video cannot be loaded... but you have to load the video to continue but...
Thanks a heap, SeaTac Free WiFi!

And... my plane is going to be landing in a few minutes, so I'll be shutting down now.
Posted on May 15th, 2013

Despite what you may have read, this is not the best Iron Man movie ever made.
The best Iron Man movie ever made is The Avengers. And that's because, so far as comic book super-hero films go, that movie was insane. Finally... finally we got to see all-out super-hero action taken to the degree it's at in the comics, and Iron Man was a huge part of that.
So I guess that Iron Man 3 would be the second-best Iron Man film ever made.
More or less...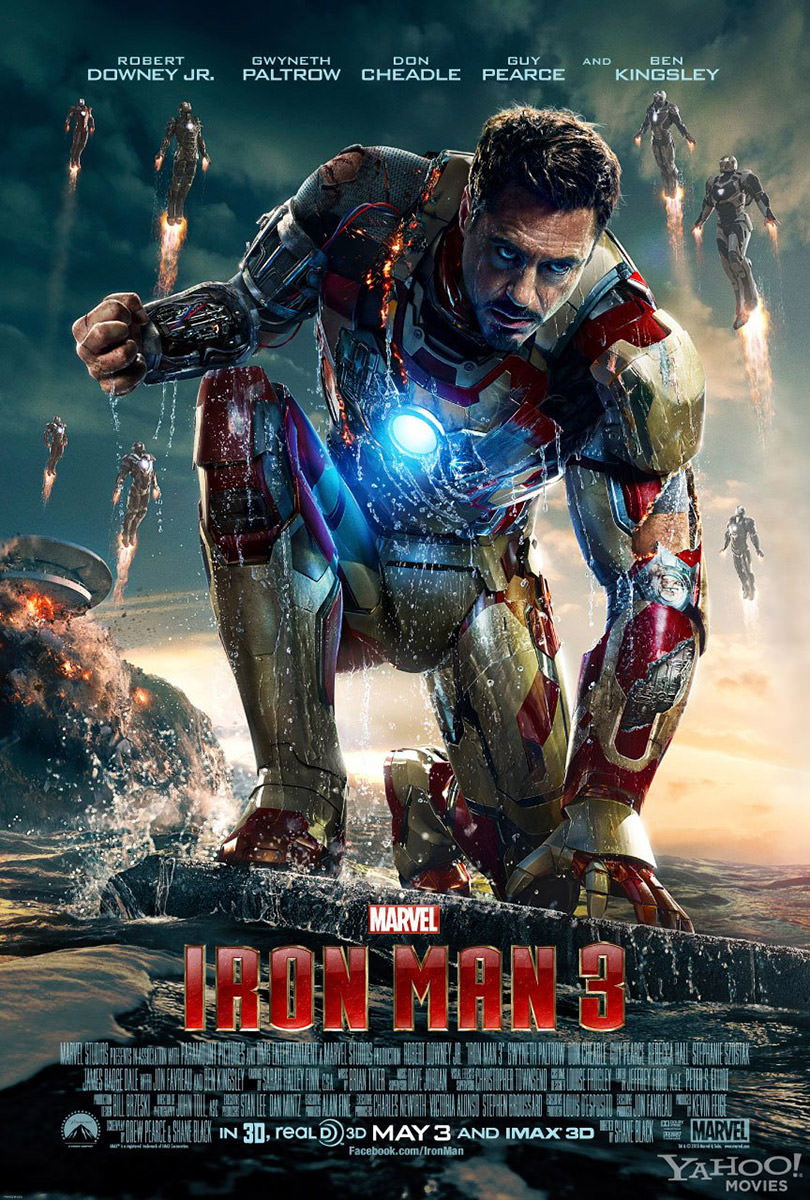 Co-written and directed by Shane Black, the writer genius behind Lethal Weapon and The Long Kiss Goodnight, Iron Man 3 is a very good film in a surprising number of ways. Even if you were take Iron Man out of the equation. Which the movie does... a lot... because Tony Stark is the star of this show. Iron Man is relegated to a supporting player (albeit an important one).
I have mixed feelings about this. On one hand, Robert Downey Jr. plays Tony Stark so flawlessly that you're always left wanting more... on the other... well, you're going to an Iron Man movie to see Iron Man.
Putting all that aside, the film feels very Shane Black. Which is mostly a good thing.
There be spoilers from here on out, so don't click through to the extended entry unless you've already seen Iron Man 3...
→ Click here to continue reading this entry...
Posted on May 6th, 2013

Don't get confused that bullets are flying on a Monday... because Bullet Sunday starts now...

• Downey Jr.! Marvel's box office streak continues. Iron Man 3 had the second biggest domestic opening of all time ($175.3 million), second only to Marvel's The Avengers (which bowed last summer with $207.4 million). This is a continuing, shining example of how staying faithful to the source material with popular characters will result in popular movies...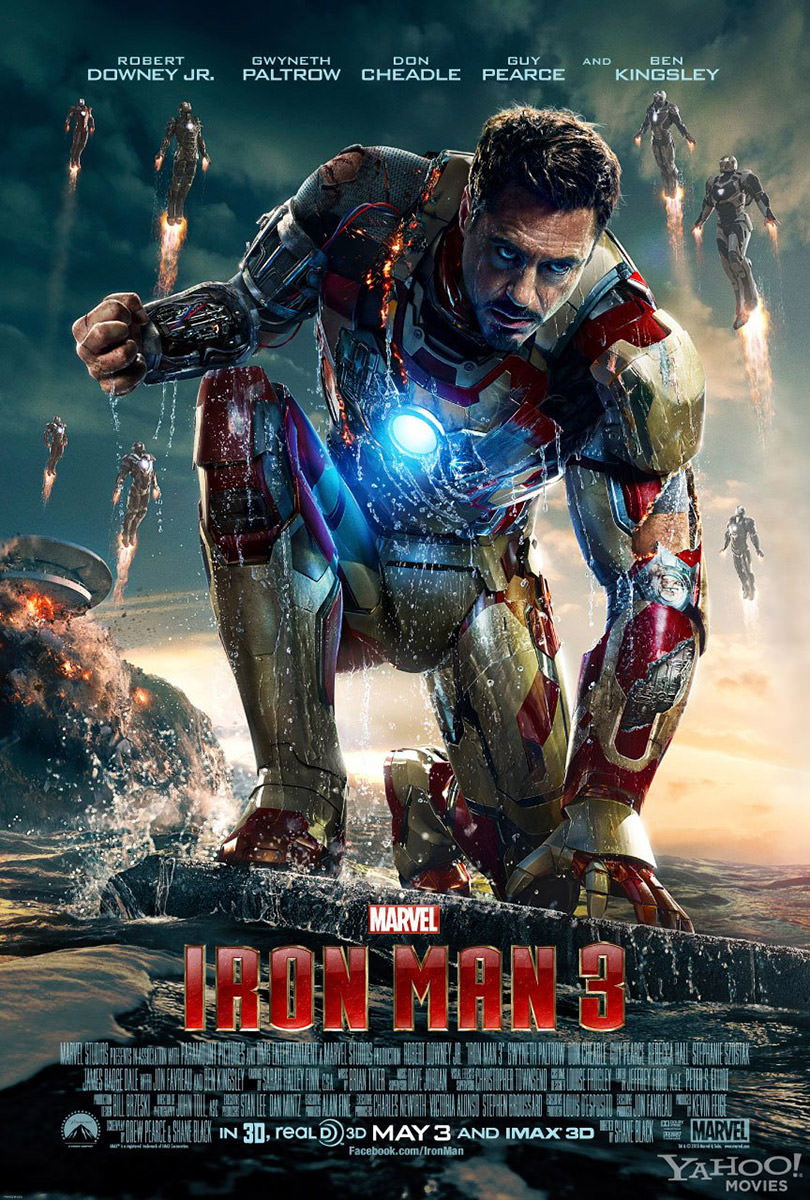 I can't wait to see it! I just have no idea when I'll have time to.

• Gates! Look, I understand that Bill Gates has to continue to support Microsoft even though he's not running the place any more. I get it. The company made him billions upon billions of dollars, and he's obligated to say fantastic things about it no matter what happens. Anything less would be ungrateful.
Really?
Look, if I am going to be doing a lot of data entry or typing a lot of text, I'm going to use a computer. But for surfing the web, taking notes, checking and writing email, reading books and comics, and dozens upon dozens of other everyday tasks? I grab for my iPad. It's not the best tool for typing, of course, but it's really comfortable and useful for a lot of the stuff I do on a regular basis. So, no, Bill... I am not a frustrated iPad user. What I WAS was a frustrated Windows 8 user. So frustrated that I took your new piece-of-shit operating system and tossed it in the garbage after downgrading to Windows 7, which was at least tolerable. So... Bill... before dumping all over iPad with your pathetic whining, you might want to take a look at the turd that you're claiming is such a superior experience. Because it's not. It so totally and absolutely is not.

• Rollins! I just tuned into Hawaii Five-0 tonight only to see that it's guest-starring Henry Rollins and Mare Winningham as child kidnappers! Yes... THE Henry Rollins!
As a big fan for a very long time, it was cool to see Henry Rollins playing a bad guy on TV. His performance was pretty darn good given that he didn't have a lot to do... however... there was a problem.
<< SPOILER ALERT >>
At one point, Henry's character has been caught. But he refuses to talk, so the cops decide not to be cops and beat the shit out of him to get the info they need. The first thing to enter my head was "Well this is going to be hilarious!," because the idea of two Hollywood actors beating up Henry frickin' Rollins is absurd. Even if he was handcuffed. But then the camera turns away, which means that the people making the episode also thought the idea of two Hollywood actors beating up Henry frickin' Rollins was absurd. And that made it even more hilarious.

• Restless! So... turns out that "Restless Legs Syndrome" is not the load of bullshit I always thought it was. I've had leg pains for as long as I can remember, but it's always been fairly mild and ignorable. Over the past year, I've been having increasingly odd and un-ignorable "rolling pains" that move up and down my legs. It kind of feels like electricity on the inside that will give me mild shocks in random places, then tingle and go dead. But it only seems to be a problem late in the day when I've been sitting at work... or sitting on the couch... or sitting on a plane... or laying down in bed. But when I move my legs, the weird feeling subsides. This means I am constantly shifting my legs, often-times without even realizing it. So it looks like I now have a neurological disorder. Which makes me wonder yet again "What's going to go to shit on my body next?"

• Riker! HOW DID I NEVER NOTICE THIS?!?
So... bad back... or lifestyle choice?

And... no internet. Again. This is getting silly.
Posted on January 31st, 2013

Uh. Yeah. About that blog post...
Usually I just bang out my Blogography entry at the end of the day once I've caught up on work and life. I have no idea what I'm going to write about, I just fire up MarsEdit and away we go. Most of the time this works out okay, but not always. Today was kind of different though, because I had an idea for a post that had been brewing all day long. It came to me in the morning, then kept building and building. By the time I was driving home from work, I pretty much had the entire thing composed in my head, and was quite pleased with myself for having such a great post idea during the usually-boring days of winter.
But then I decided to catch up with the world during dinner, which turned out to be a big mistake.
Because that's when I saw this...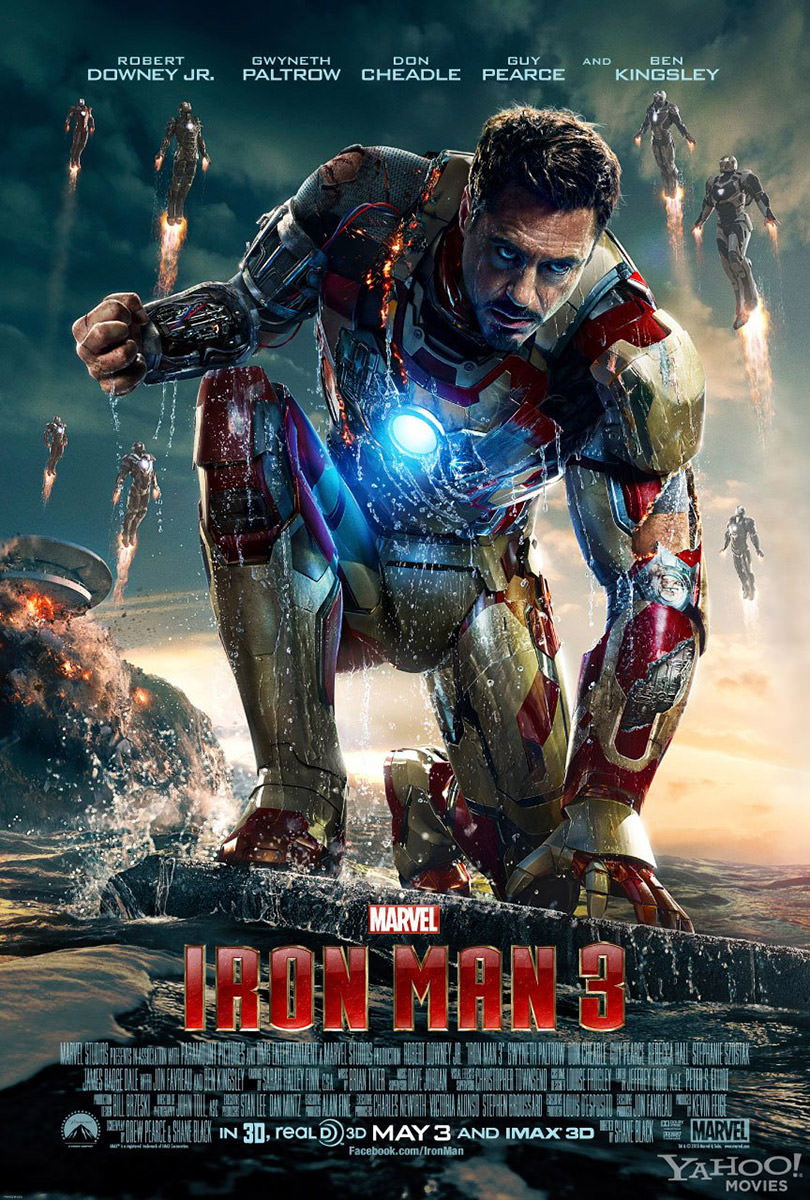 And it's been all I can think about ever since.
On May 3rd we're getting another Robert Downey Jr. Iron Man movie.
Written and directed by Shane Black!
What else is there to blog about?