The bird feeder outside the window continues to be the gift that keeps on giving.
The cats are happy to spend hours watching the birds come and go. Jake spends the most time watching Bird TV... pawing at the window and chattering at them, but Jenny is a bit stealthier about it, preferring to hide like the hunter she is...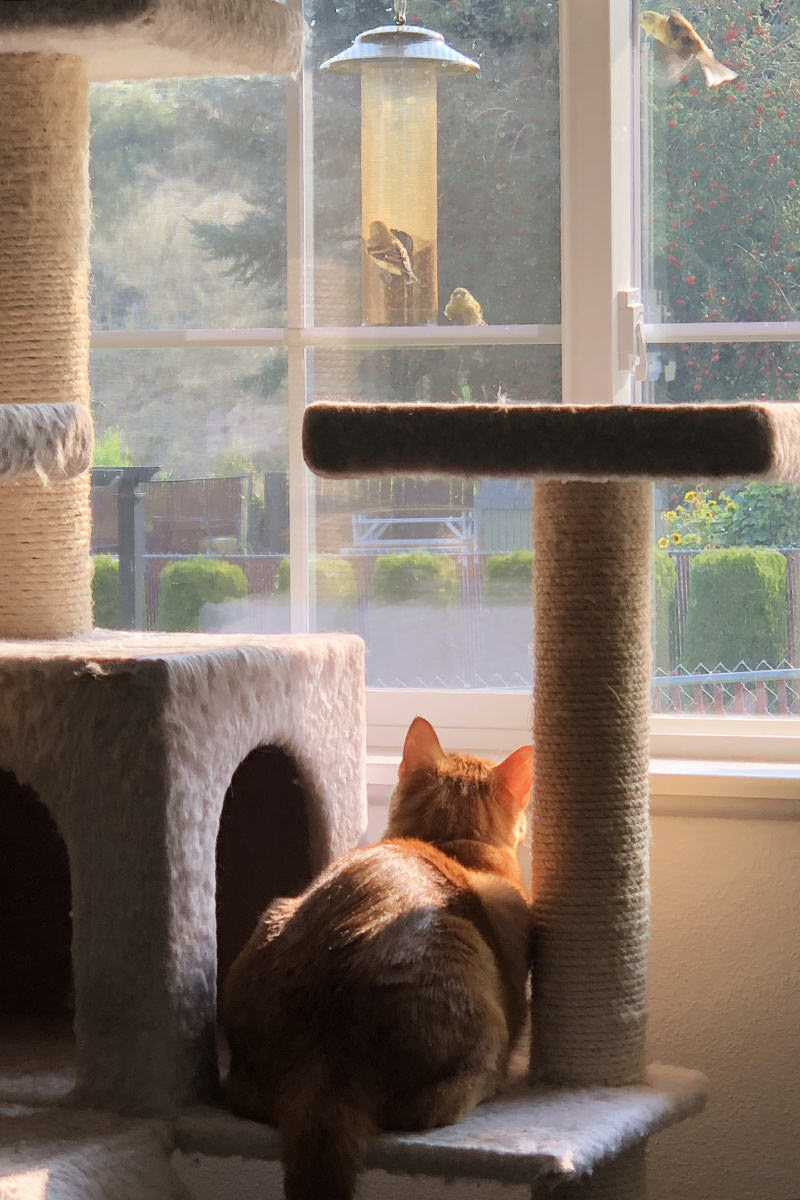 No doubt in my mind that both my cats would be massacring birds by the dozens if they could get at them. Just one more reason to keep them indoors, I suppose. Poor birds.
And poor bugs.
Any time a bug finds its way into my house, Jake and Jenny are all too happy to hunt them down. Like the poor cricket which Jenny was kind enough to bring in this past week. I saw she had something in her mouth... feared the worst... then watched as she spit him on the floor so she could chase him. Jake also decided to run up and get in on the action...
As much as Jake likes chasing an occasional bug, he seems to prefer his toys. In addition to Mufasa, his stuffed lion, he loves his Peeps Bunny...
And he really loves Catnip Lobster...
Every once in a while he plays "Watch the Dummy" and will throw it on the bed and wait for me to pick it up and hand it back...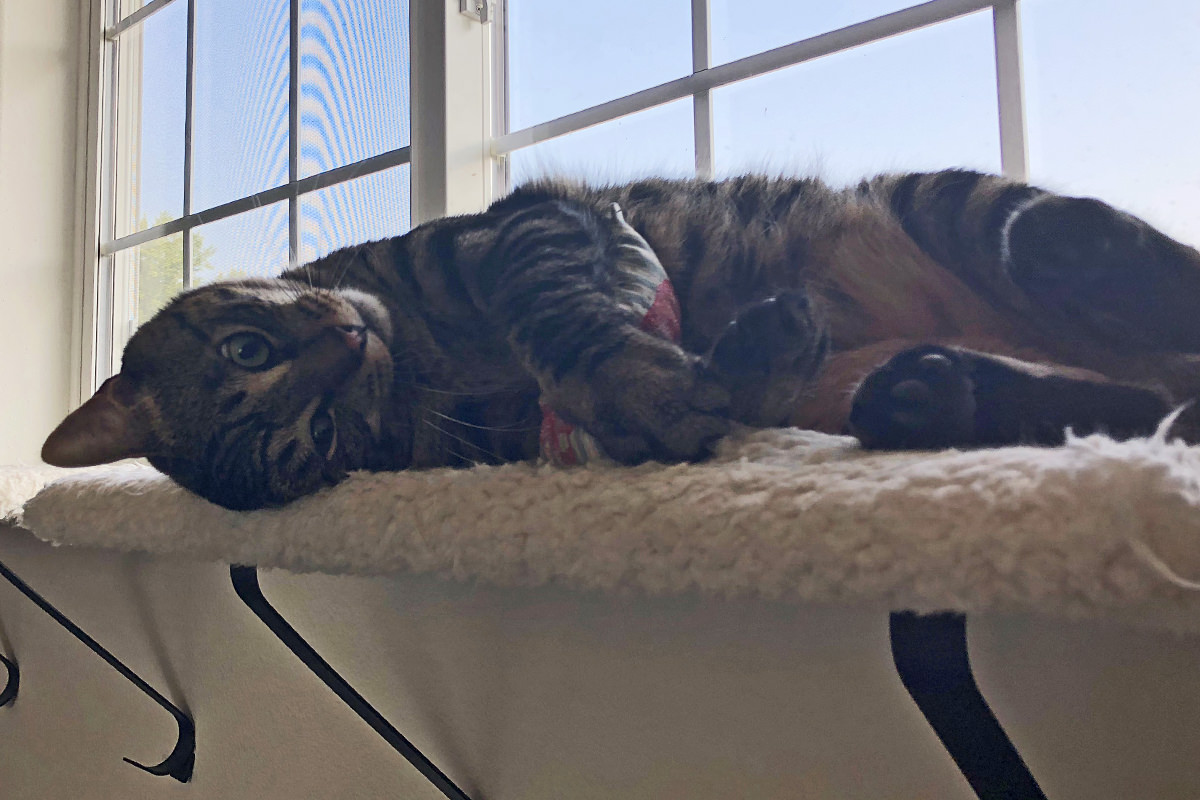 Toys are far preferable to bird corpses, I'd think.
They're definitely preferable to bug vomit.
---
Continuing on with my revisiting of every Marvel Studios movie...
MARVEL STUDIOS MOVIE OF THE DAY, No. 17: Thor: Ragnarok
Original Grade: A+ • Today's Grade: A+
Easily one of my favorite Marvel Studios films... perhaps my very favorite... I love this film now as much as I ever did. Deciding to take Thor in a more comedic direction and deconstruct everything he was to this point was absolutely brilliant, and made the character more cinematically interesting than he had ever been.

SCENE TO BEAT: All of them. I mean, yeah, the Hulk reveal and subsequent fight is awesome... as is Valkyrie's... and any scene with the incomparable Cate Blanchett's Hela was gold... and Jeff Goldblum was too perfect as The Grandmaster... and that gorgeous battle between Hela and the Valkyrie... and the battle on the Rainbow Bridge with Thor at full power... and Thor meeting Doctor Strange is the stuff that comic book dreams are made of... and... and... and... it goes on and on and on.

COULD HAVE BEEN BETTER: Nothing. Absolutely nothing. Though I still think it was shortsighted and selfish to kill off The Warriors Three.

SIDENOTE: Could there have been a bigger love letter to the art of Jack Kirby than this movie? With every new viewing, I'm even more amazed at just how beautiful and faithful Sakaar is to Kirby's work.