Posted on Sunday, January 14th, 2018

A cold wind is a blowin, because an all new Bullet Sunday starts... now...

• Copied! "Who says Apple can't innovate any more?" — Oh damn. Here they are, copying an idea from Samsung!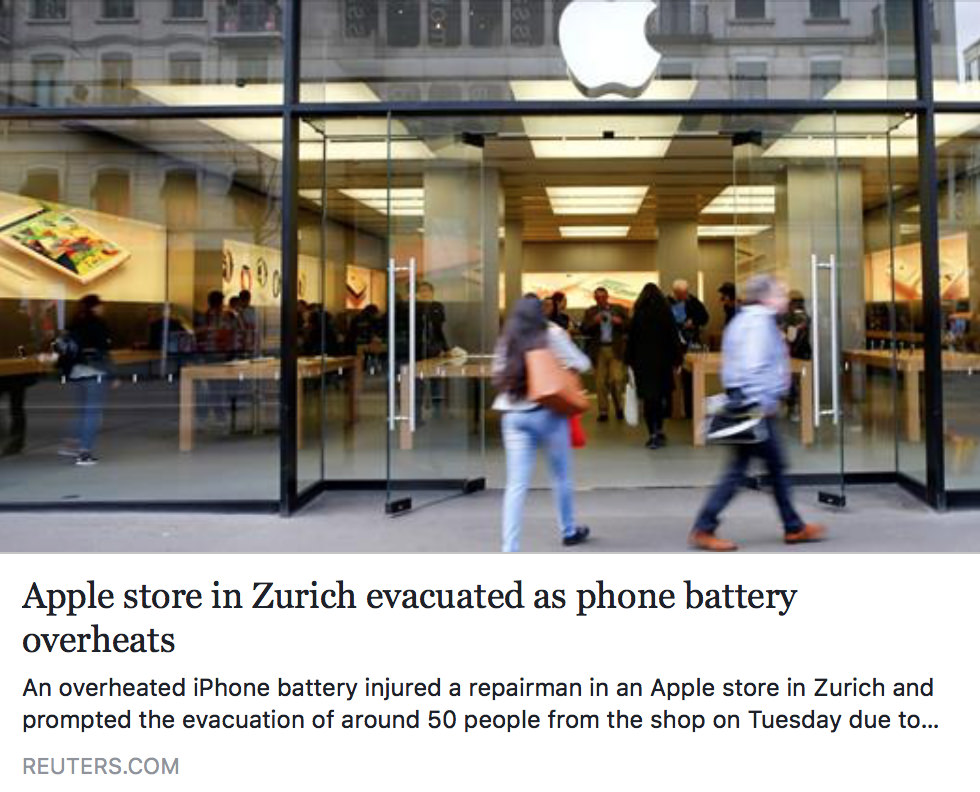 You can read all about it here.

• Ghosts! My photos were used in an article about ghosts in Antarctica by my friends at Paranormal Georgia Investigations! You can read it over at their website: Ghosts at the Bottom of the World. And speaking of Antarctica... maybe I'm wrong about the earth being flat, y'all?
Nah. Just kidding. This woman is obviously lying and a paid shill for the lying liars at NASA.

• Color! As somebody who loves color, world cultures, languages, and cool insight into things we don't really think about, this Vox video is pretty great...
Surprising indeed.

• Guilty Pleasure! I am not ashamed of the things I like. That being said, I am mildly ashamed that I like the new show L.A. to Vegas much more than I should...
It's kind of non-stop Airplane! from start to finish. Tuesdays at 9pm on FOX.

• Krypton! Well, I had my doubts... but this trailer makes me want to tune in to the show...
Looks like they sunk the money needed into making it, which is always a nice surprise.

And... that's Bullet Sunday for you.
Posted on Sunday, January 21st, 2018

Don't let the man get you down, because an all new Bullet Sunday starts... now...

• Otter! YouTube is a never-ending sinkhole of things you would just never think to look for. Last night I watched a video where a baby otter was introduced to water for the first time. He most definitely did not want any part of it... but, since otters are built for water, his attitude changes drastically once he's in...
I thought "Well that was cute" and, next thing I know, I've been watching baby otter videos for an hour. Amazing just how much stuff is floating around YouTube waiting to be explored.

• Elephant! Oh... and once you're done with baby otters swimming, time to move on to baby elephants chasing birds...
Baby animal videos are my Kryptonite.

• Cotton Picking! NEWS BRIEF: Senator Tom Cotton Is Sending Cease and Desist Letters to His Own Constituents. Because of course he is. I mean, seriously, this IS the next step isn't it? A government of the government, by the government, for the government... without those pesky constituents being able to weigh in to their elected officials with their two cents. Why would a politician want to listen to what mere citizens have to say on matters?
People can act shocked all they want, but this is the end game by the people REALLY running this country right here. If you don't have money and power, you don't have a say. So enjoy your "representation in government" (colossal sham that it is) while you can. Soon they won't even bother with the pretense. And if you think I'm being overly-dramatic, just remember that they vote themselves pay-raises without consulting you... they refuse to initiate term limits, despite everybody wanting them... and they don't give two shits what stupid voters think when they can use lobbyist money to tell them what to think on election day.
And left you think this is "fake news"... here's your link. Wake up and smell the lack of democracy.

• FoldiMate! Just what I need to go along with all the other robots in my house... a robot that folds clothes! I hate folding clothes, so this is pretty darn cool...
It's a far cry from just tossing a pile of clothes in the top of the machine and having them all get folded, but... still kinda cool...
What's not cool is the price tag. The FoldiMate is projected to cost a thousand bucks.

• Effie! The only thing I hate more than folding clothes? Ironing them. Which is why this is the robot for me...
Home chores are undoubtedly going to look much different in ten years.

• Fries! I love good advertising. And when companies have a lot of money to sink into advertising, the results can be pretty spectacular. I don't think the latest Taco Bell commercial reaches that level, but it's still pretty well done...
My... God... who would be stupid enough to take on Big Burger? McDonalds... Burger King... Five Guys... those guys don't play. Somebody is ending up dead.

No mo. No mo bullets, man.
Posted on Sunday, January 28th, 2018

Your eyes are not deceiving you, an all new Bullet Sunday starts... now...

• THANKS, OBAMA! As I've mentioned here more than a few times, my feelings on President Obama are rather complex. I liked him personally. I loved his family. I thought he tried to fairly represent the country and his office the best he could. There's no doubt in my mind he's a patriot. But... by the same token, he also completely shit the bed on government transparency, privacy, and other issues that are important to me. Of course, when compared to the raging shit show currently occupying the presidency, it's not hard to romanticize President Obama's two terms. And now Netflix and David Letterman have teamed up for an interview that's worth watching...
I enjoyed the interview quite a lot, as it surprised me in many ways. First of all, they spent some time on his personal life where he was just as charming, touching, and funny as you would expect. Secondly, a goodly chunk of the show focused on The Civil Rights Movement and one of its key leaders, Representative John Lewis (a personal hero of mine) and how that lead to Barrack Obama's presidency. My only criticism is that I wish the interview was longer. The hour was over before I knew it, and I was left wanting more. Probably because it was so nice to remember back to the days when we had such a brilliant, literate, compassionate, leader running the country.

• One Day in Time! And speaking of Netflix... after work yesterday, I thought I'd watch a couple episodes of the One Day at a Time remake. I loved the first season, and was hopeful they wouldn't take a dump all over the second. They didn't. I ended up binge-watching all thirteen episodes and didn't get to bed until after midnight. This show is absolutely fascinating. It's firmly rooted in 1970's Normal Lear style laugh-track TV, but tackles contemporary topics in a way that's entertaining as hell...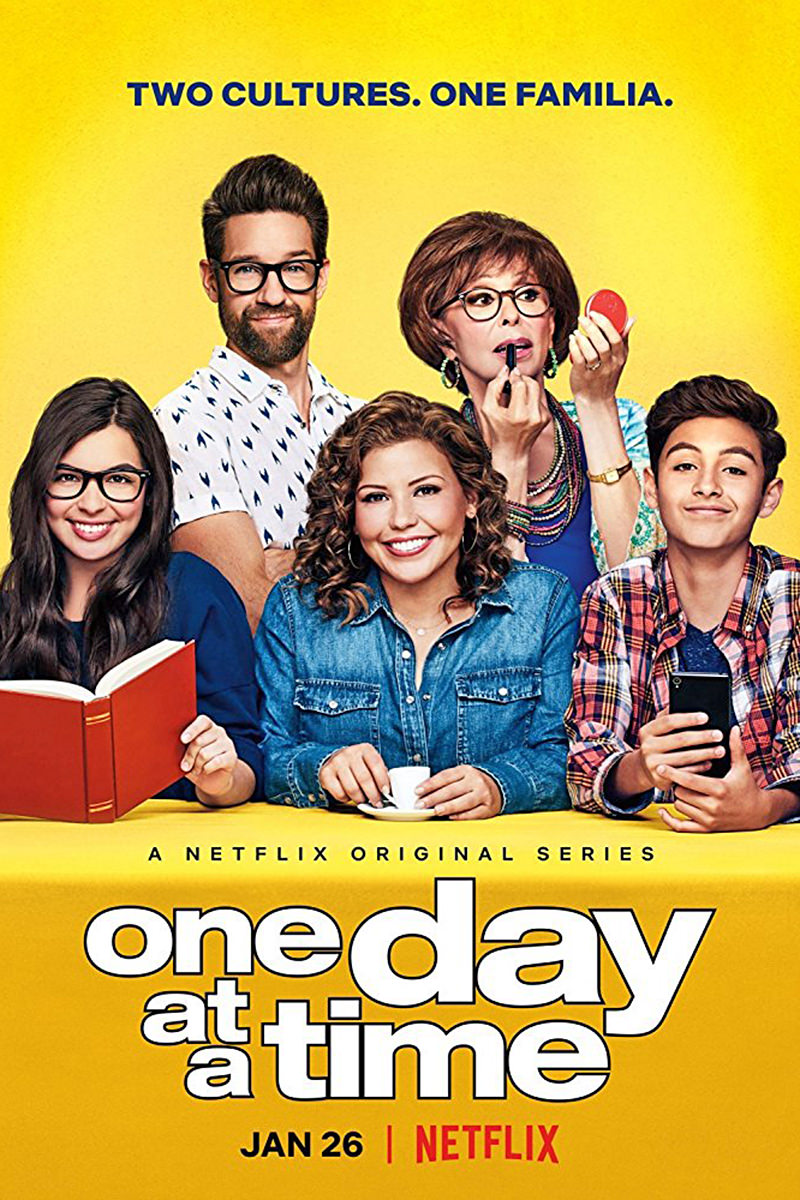 The writing and performances are top notch. I've never seen a show that manages to shift gears so often so brilliantly. You're laughing one minute... crying the next... but never bored. After the last episode was over, Netflix started playing the first episode of the first season. I was dang close to watching the whole thing all over again from the start, but had to get some sleep. Highly recommended.

• Future Power! But, by all means... let's keep investing in coal. We're fucking idiots like that...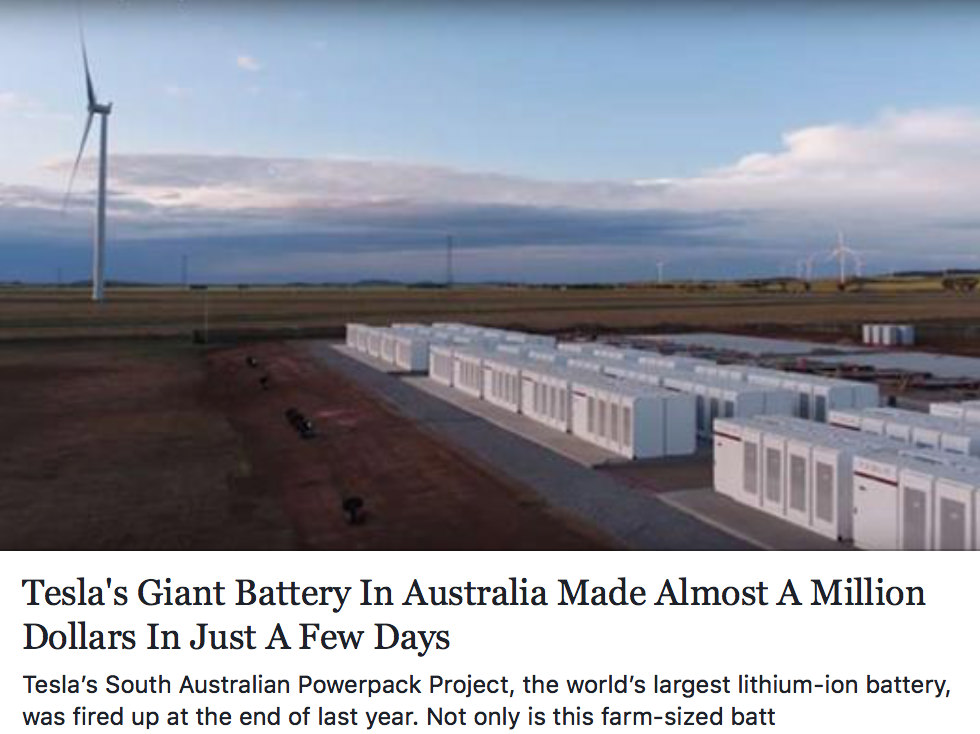 • Girl Power! "Tonight (it never gets dark this time of year) I skied back to the Pole again... to take this photo for all those men who commented "Make me a sandwich" on my TEDX Talk. I made you a sandwich (ham & cheese), now ski 37 days and 600km to the South Pole and you can eat it."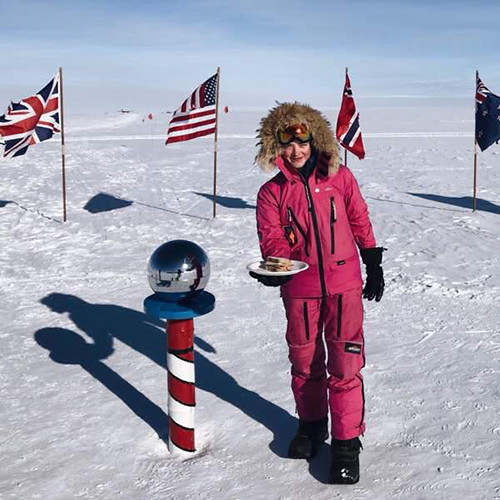 Jade Hameister's Facebook post is an epic smack-down on idiots who don't believe that girls can do anything... when clearly she can do more than they can.

• The Mash Report! You may want to take notes...
If only I had regular access to the BBC.

• Guitarz! A very cool video featuring a musician with a three-necked guitar playing Feel Good, Inc. (originally by Gorillaz)...
The artist is Luca Stricagnoli, and his videos are pretty amazing. Here he is crushing The Verve's Bitter Sweet Symphony on two guitars...
And one more for the road...
Terrific stuff.

And that's it. The end. Bullet Sunday is done.
Posted on Sunday, February 4th, 2018

Looking for a Super-Bowl-free Sunday? Then you're in luck, because a Very Special Wish List Edition of Bullet Sunday starts... now...

• G Master! Once Sony released their FE 24-70mm F2.8 GM lens, I was pretty much done with collecting lenses for my photography. It perfectly filled a gap that I needed, and 90% of the photos I take are with it. About the only thing left would be to purchase a better super-wide-angle to replace my aging 10-18mm f/4, which is not full-frame. Alas, the Sony FE 12-24mm f/4 G $1600 on sale. And I just don't take enough photos to justify the cost...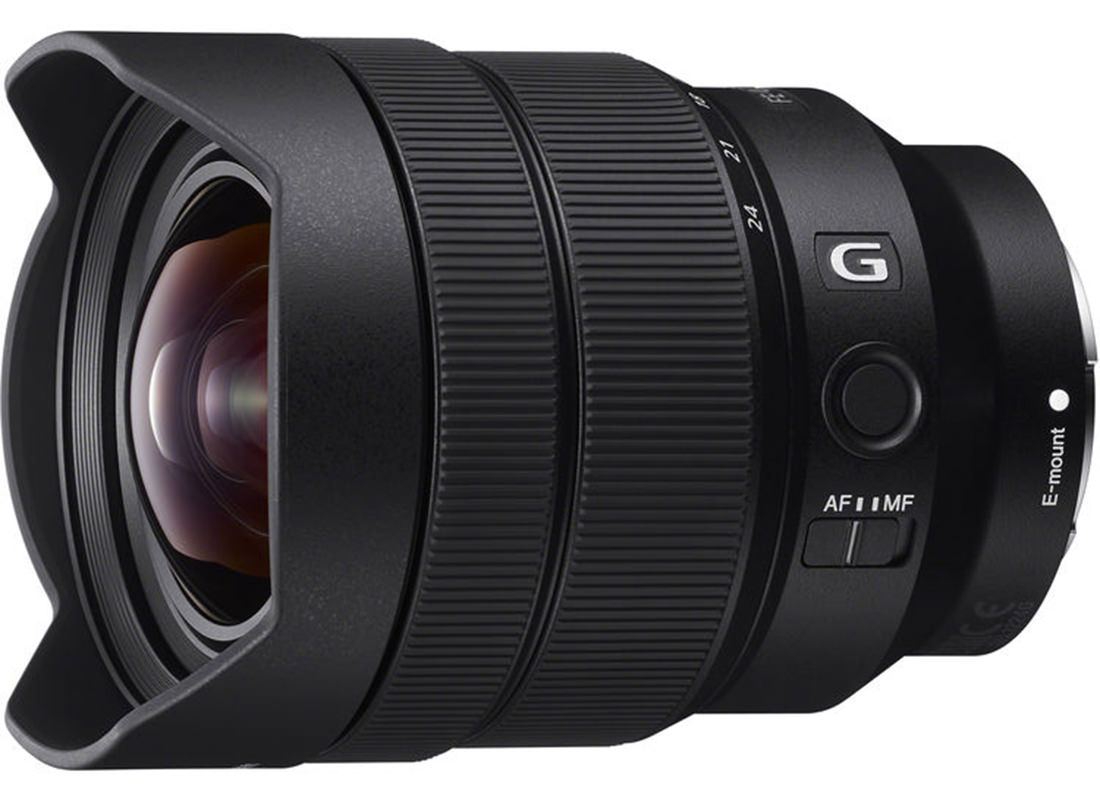 Still, it sure is a pretty lens.

• Curtains! My home is filled to the brim with home automation. Everything from my lights to my locks to my security cameras to my roof heat tapes to my thermostat to my alarms to my vacuums to my television to my frickin' garbage disposal are automated and can be controlled via my iPhone or by voice thanks to Amazon's Alexa. There's still things left I can automate, but the one highest on my list are my window blinds. I'd like to be able to have my home automatically open and close them based on weather and time of day... and it would be great if I could close them all on command when I want to watch a movie. Alas, automated blinds are hideously expensive. Hundreds of dollars per window. And that doesn't include the interface box and installation. To outfit even just the windows in my living room would probably approach $1000. Alas, that's an absurd amount of money to spend on something fairly frivolous.
Still, they sure are a pretty piece of tech.

• Speaker! Apple's delayed "smart speaker"... the HomePod... is up for pre-order. From the early review, it features the best sound of any device in its class. It can play music from Apple Music (which I don't subscribe to), interface with Apple's HomeKit (which I fucking hate), and has the Siri digital assistant built-in (a pale imitation of Amazon's Alexa, which I vastly prefer). And yet... I still want one because it can pull my music off of iTunes Match, which is where every piece of music I own is located. Alas, the HomePod is $350. And I just don't want to spend that kind of money on something that basically does what my stereo already does with a little effort...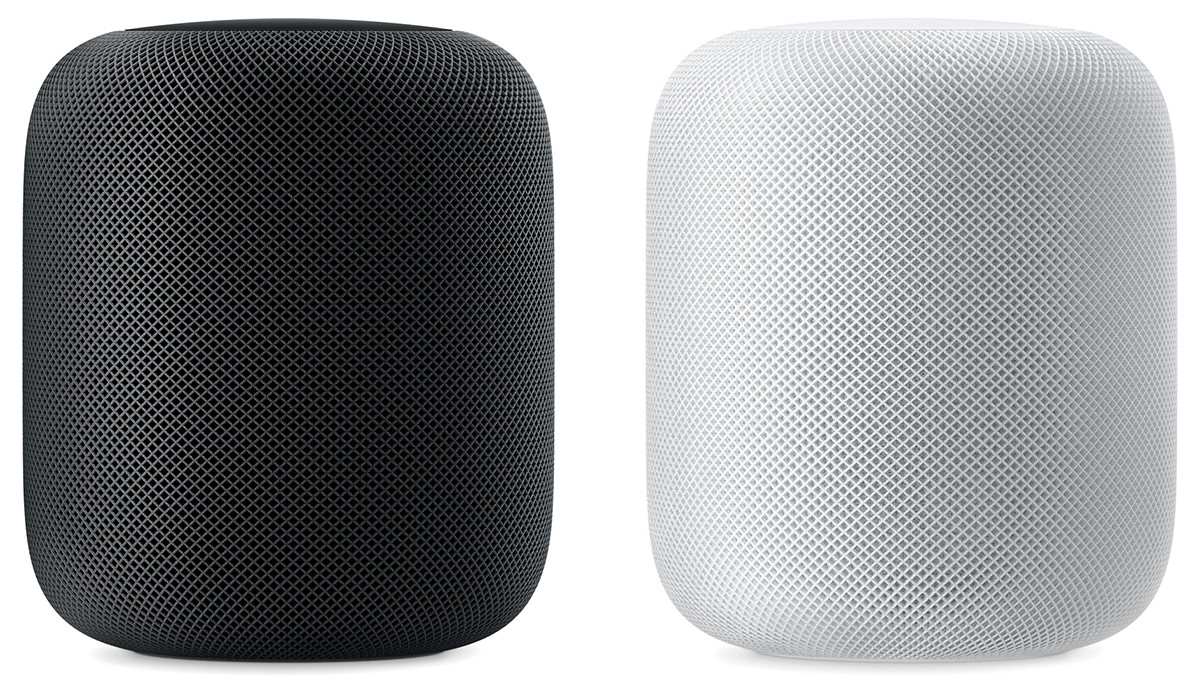 Still, it sure is a pretty speaker.

• Super Carl! One of my all-time favorite tech investments is Carl the RoboVac. It's the thing I never knew I needed until I had one. Thanks to my two cats, my dark wood floors are never clean. Cat hair and kitty litter along with crumbs and dust don't get camouflaged like they would on carpeting, and coming home to dirty floors drives me nuts. But, thanks to Carl (my Deebot N79 RoboVac), my floors are remarkably clean when I get home. And now EcoVacs is coming out with an super-upgraded version, the Deebot Ozmo 930. Not only does it have far better room navigation tools, room mapping, and a built-in mop, you can also define areas you want to clean on your mobile phone. But these cool features come at a price. A whopping $599. Which is actually pretty reasonable compared to Roomba RoboVacs. Alas, it's not worth it when the $150 Carl I have now does a very good job already...
Still, it sure is a pretty robot.

• Cool! When it comes to future tech, appliances are late to the party. But they've been slowly trickling out... ovens you can control with your phone... washing machines and dryers that can send you notifications... that kind of thing. But the one that intrigues me most is Samsung's "Family Hub" refrigerator. Not only does it have a bunch of cool apps which bring functionality to the space taken up by your refrigerator, it also adds a number of cool (heh heh) features... like being able to see what's inside when you're at the grocery store. The starting price for all this? $3000. Alas, there's no way I'm dropping that kind of bank for refrigerator tech that's going to be obsolete in a year...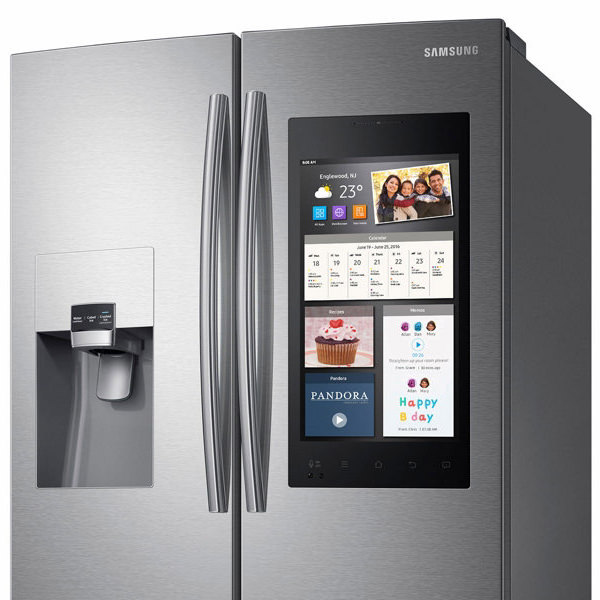 Still, it sure is a pretty refrigerator.

And there you have it... Bullets on a Sunday that are too rich for my blood.
Posted on Sunday, February 11th, 2018

Spring is just around the corner... so better prepare yourself, because Bullet Sunday starts... now...

• Priced to Move! And... Blade Runner 2049 just dropped to $15 on iTunes. Knew it wouldn't stay at $20 forever given how badly they need to make up for the poor box office showing. Such a shame. I loved this movie. Yes, it ran a bit too long in parts and was in desperate need of further editing, but it ultimately pays off I think. Beautiful film...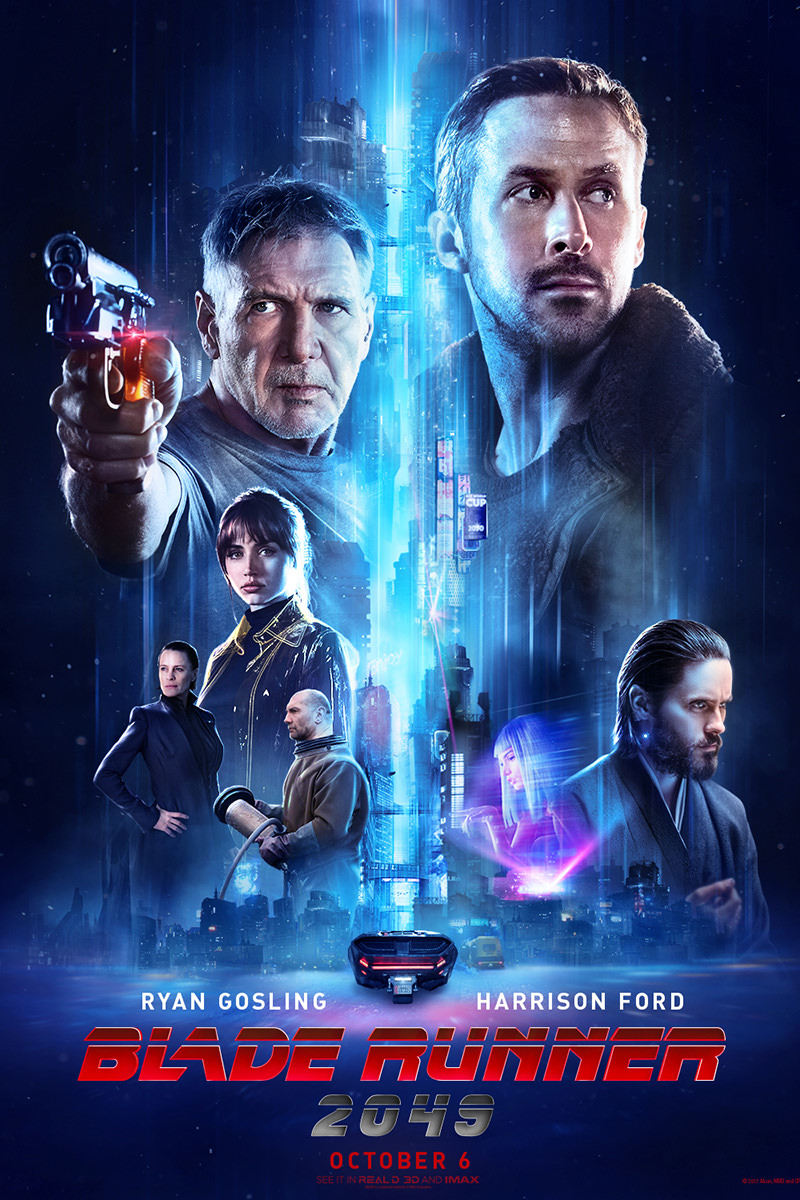 The sound mix on Blade Runner 2049 is one of the best I've ever heard. Completely immersive, and all channels are beautifully distinct or blended as required. My cats are more than a little confused by the effectiveness of the spatial sound.

• No! Got a call from the Democratic party this past week wanting donations. My response? "Democrats representing my state are running off lobbyist money and obviously don't need my help. Why don't you go ask Patty Murray's Big Pharma friends for money and leave me the hell out of it. Take me off your call list and never, EVER call me for money again." Hopefully that will scare them off, just like I've already scared off the Republicans. Since I am not party-affiliated and vote for /donate to both of them, I have double the bullshit to deal with. I will never allow a political party to send my money to corrupt assholes in the pocket of lobbyists... from now on, I donate to specific candidates I feel are worth it. Not that there's many of them left.

• Good! Despite the fast that The Good Doctor was created by David Shore, I held off watching it because I have a friend who's son is autistic, and I don't like the idea of the struggles that autistic persons go through being exploited for entertainment. Then this past week I finally decided to take a look and was just amazed...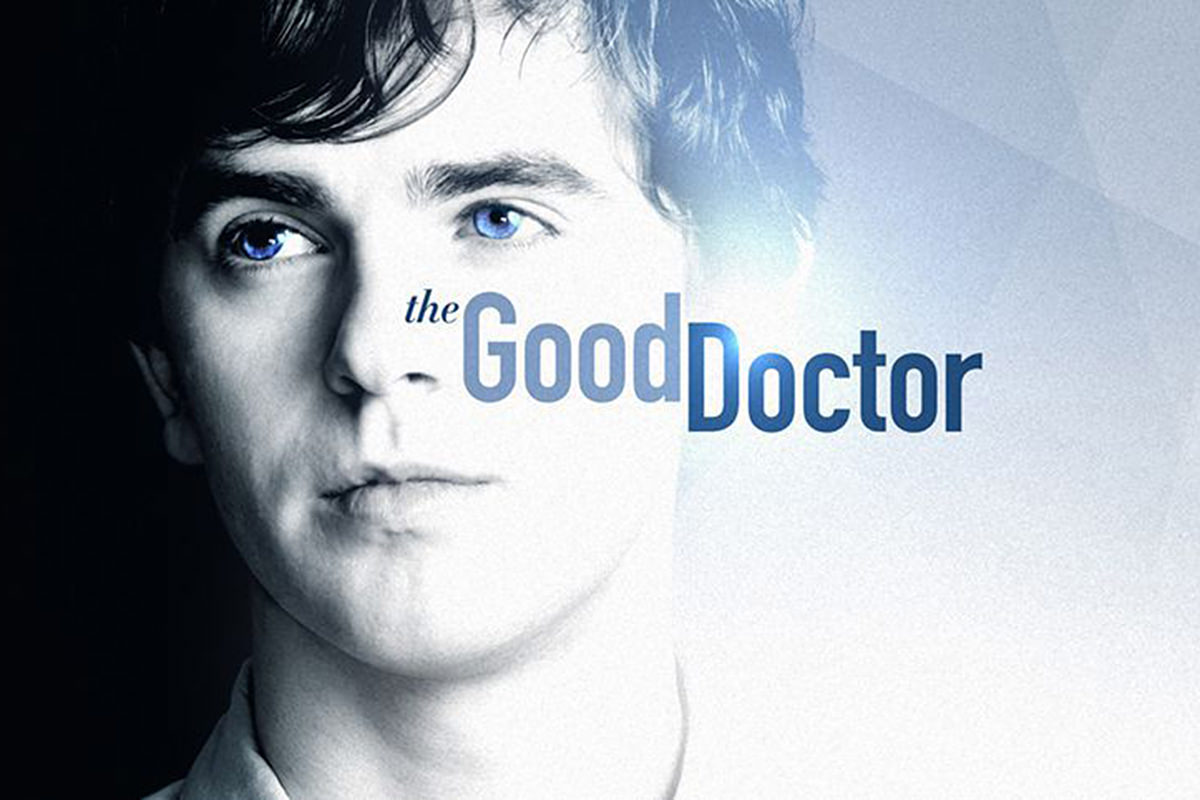 It's a very good show and didn't seem exploitative at all. I binged all 14 episodes I had. If you're not watching and like medical dramas, it's worth a look.

• Bio! And speaking of good television shows... iTunes has a free preview of A.P. Bio which stars Glenn Howerton (It's Always Sunny in Philadelphia and That 80's Show) as a teacher who is stuck in Ohio once his Harvard dream job passes him by. The result is actually funny... but also smart and even touching...
These things always look so stupid. When they turn out to be more than that, it's such a pleasant surprise. Patton Oswald is just the icing on the cake.

• Jones! And it seems as though Netflix will be keeping my monthly fee for.a while longer... new Jessica Jones is coming next month...
It's been revealed that Disney has no plans to take over the Netflix Marvel shows and move them to their new streaming service. Thankfully. Don't fix what's not broken. The Netflix shows are mostly awesome, unlike the ABC Television shows which suck ass.

• Unmolded! When I had my home renovated, I hired a fairly pricey contractor because I didn't want crap falling apart after a year. For the most part, I think it was a smart move... though there are some details of their work that pisses me off. Primary of which is the shitty molding installation.
My home has rounded "California Corners" which I hate hate hate. Mostly I just don't like how they look. But also because it made finding molding so difficult that I had to have it all custom made to get the clean and simple look I wanted. It was more money than I wanted to pay, but whatever.
Except... the installation was shitty. The corners were just slapped on there with no attempt made to blend the seams. I caught some of them before painting and sanded them a bit, but most of them had already been done and looked like this...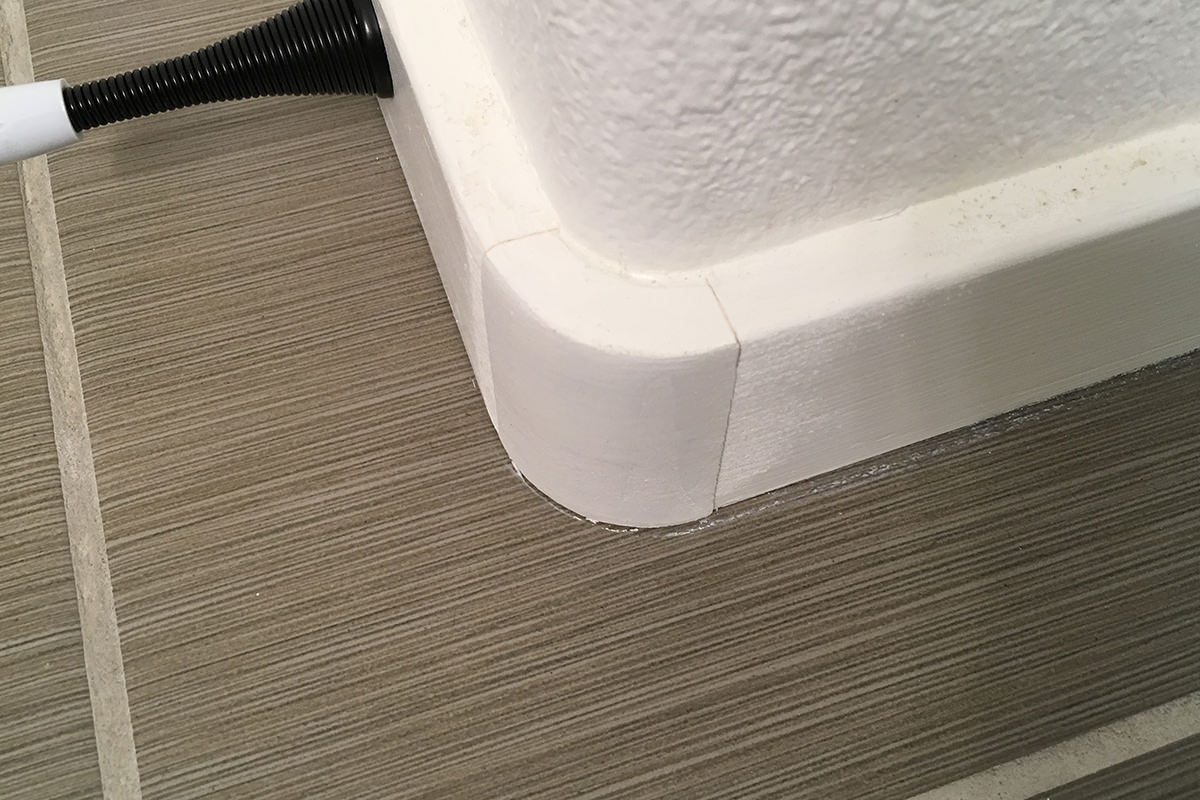 What chaps my ass is that it would have taken minutes to fix this before painting. But, since it wasn't fixed, that means I have to spend considerable more time sanding them out while making sure I'm not damaging the wall or floor...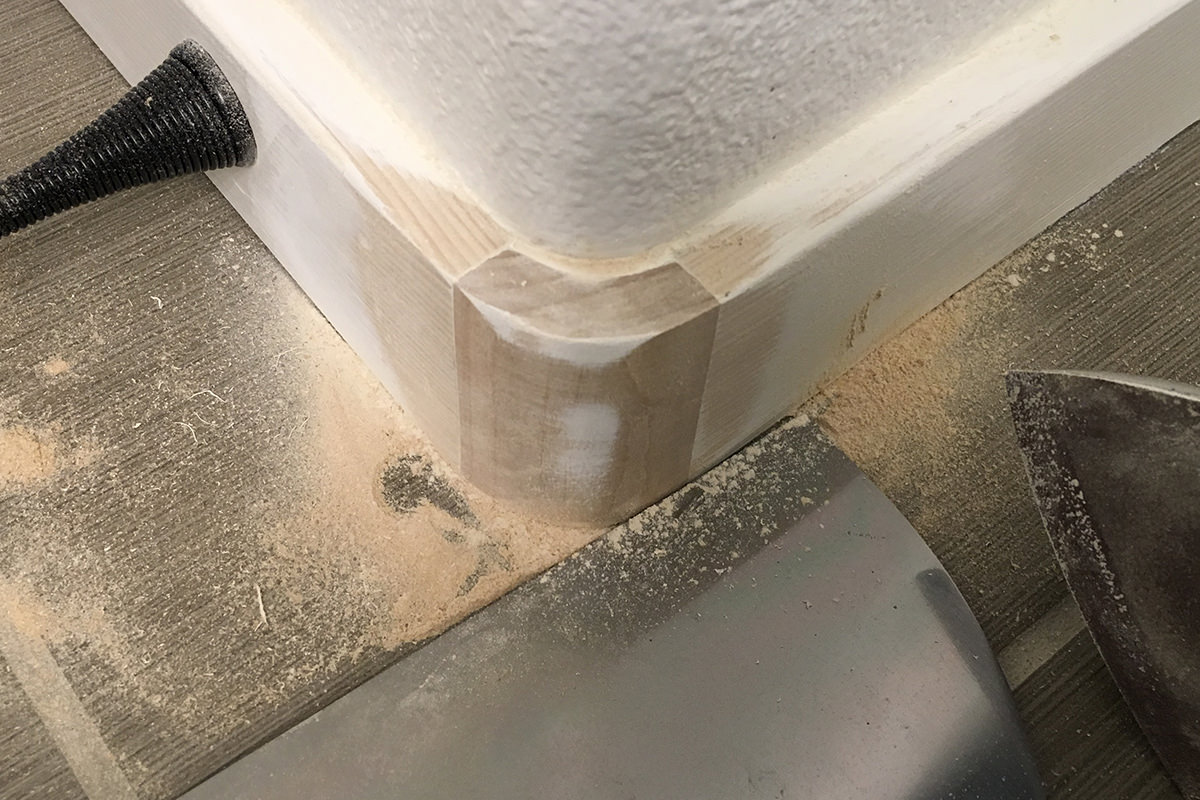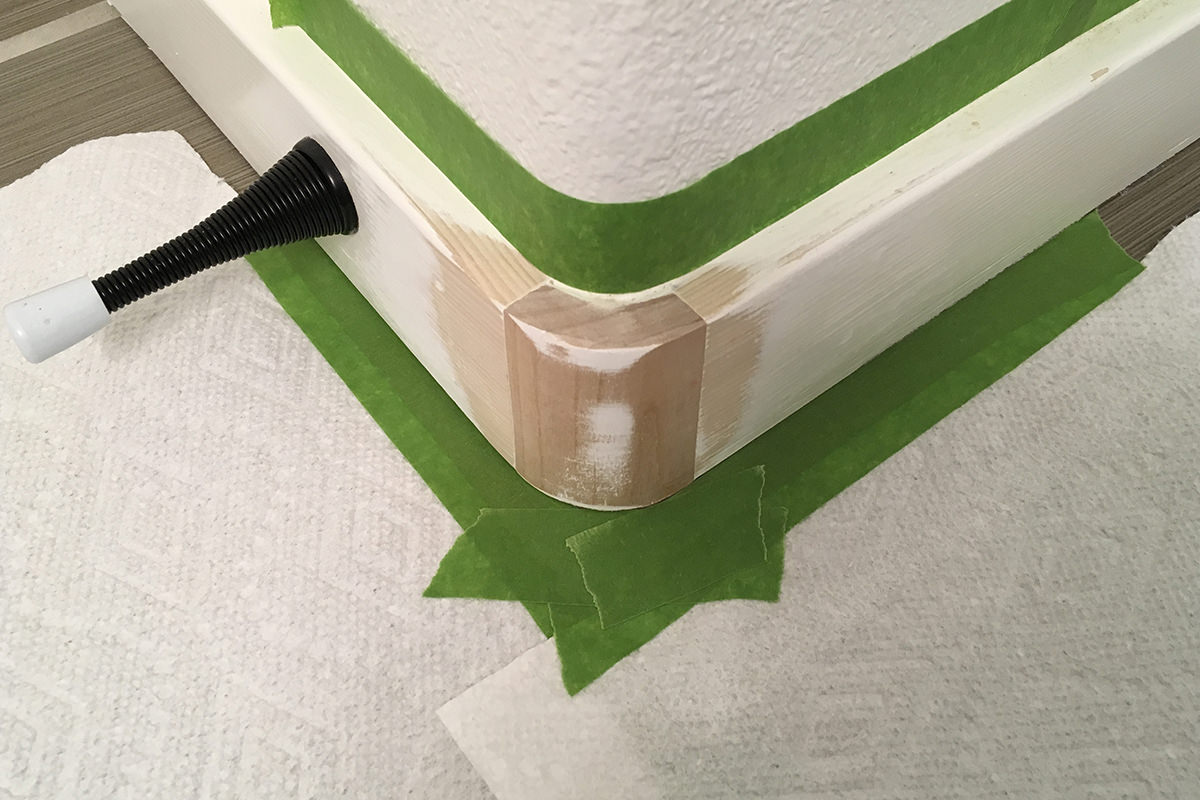 But the result is worth it. I'm just one more coat of leveling paint (after the first coat dries) to the seamless molding I should have had from the beginning...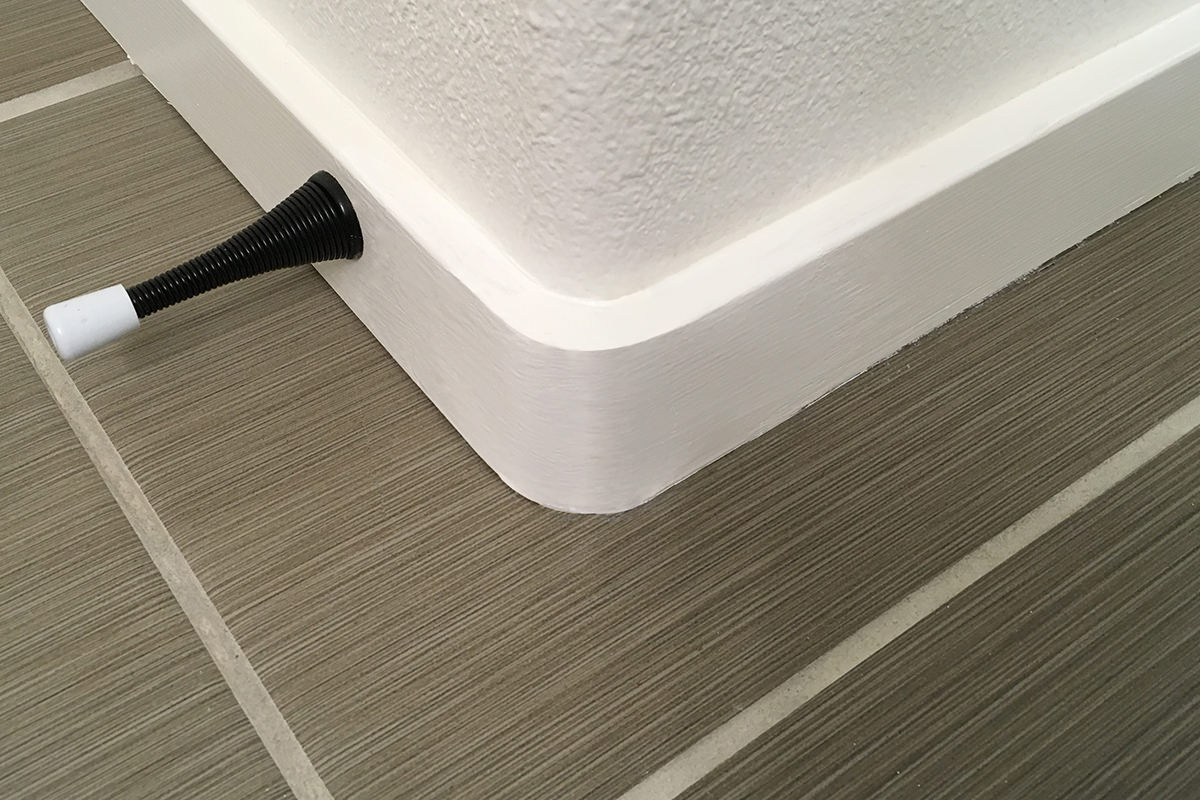 One down, eight to go.

Until next Bullet Sunday, enjoy winter's last gasp...
Posted on Sunday, February 18th, 2018

I was lying last week when I said that Spring was just around the corner, because Winter reared its ugly head again this weekend... so better really prepare yourself, because Bullet Sunday starts... now...

• Camera Historica! As somebody who loves photography, loves cameras, and loves history, the story of Sean Flynn's Leica M2 camera is an amazing read. It's a short read, and you should stop reading this and go take a look right now...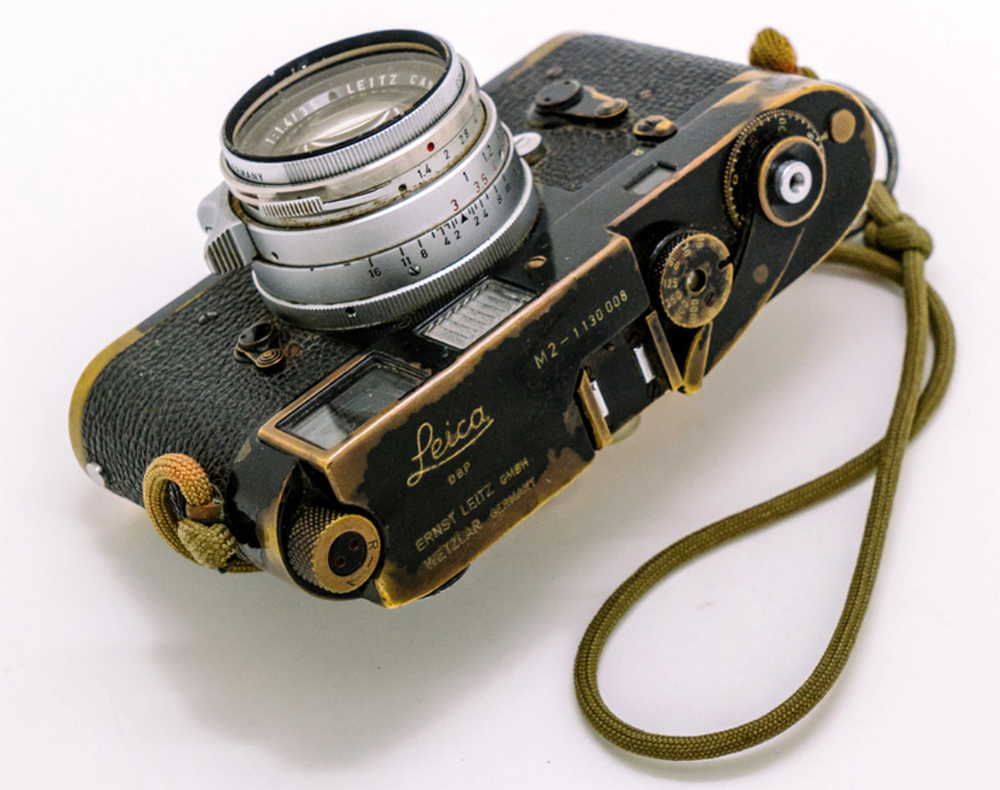 After reading this article, I started Googling Sean Flynn because he sounds like such a fascinating person. Turns out he absolutely was. The son of Errol Flynn and Lili Damita, he had an interesting life, a mysterious death, and everything in-between was an effort to forge his own path and find his own way. If you'd like to read more, this article is a good start.

• Black Panther Fever! If you're playing LEGO Marvel Super-Heroes 2 (and why wouldn't you be?) then you must get the Black Panther DLC immediately. If not sooner...
I was hoping for an actual Black Panther movie LEGO game, but I guess this will have to do.

• Pneumatic! Well this is scary. If you only knew the number of times I've rested my pneumatic nail gun on somebody's head... I never thought that it might be dangerous! You learn something new every day!
And, as an aside... ZOMG! DID YOU GUYS KNOW YOU'RE NOT SUPPOSED TO EAT TIDE PODS? IT SAYS SO RIGHT ON THE PACKAGE!! WHO KNEW?!? So much is coming to light now that I've started reading stuff!

• Chaotic Neutral! Every once in a while I fall down the rabbit hole of YouTube videos. And it's not always just cat videos I'm watching. I stumbled upon this one, which is pretty epic...
This is one of those situations where I'm not sure exactly how to feel after having seen it. I definitely agree that it's the perfect way to explain "Chaotic Neutral" to somebody who isn't familiar with Dungeons & Dragons.

• Netflix Binge! I had to work this holiday weekend, but while I was working at home I had Netflix running. Every once in a while I feel the need to watch the service between Marvel shows and seasons of One Day at a Time so that I don't feel bad about paying the monthly fee. Here is what I watched...
The Joel McHale Show. ZOMG! Netflix has essentially brought back Talk Soup and it's glorious! I didn't realize how much I missed this show. Guest star cameos galore! Hilarious television fun.
Playing it Cool. After watching Chris Evans just kill it in Gifted, The Losers, and as Captain America in all the Marvel movies, I was interested in seeing what else he's been up to that I might not have seen. Playing it Cool was the first I came across. I'm not into RomComs, but have to admit that this was pretty good. Kinda had a different perspective, despite being predictably predictable.
Before We Go. Another Chris Evans movie and his directorial debut. So awful. An impossibly long, drawn-out mess of a movie that is boring to a fault, despite having some amazing acting by Evans and Alice Eve. What's sad is that I think Chris Evans would make a hell of a director... he just needs much better material.
The Cloverfield Paradox. I haven't been impressed with any of the "Cloverfield" films, despite critical acclaim, and this was really no different. The latest installment seems a mishmash of much better films and is just so weak in story and character development as to kill any investment the horror aspects of the film. A complete dud.
Tamborine As a huge fan of Chris Rock, I was excited to see new standup after so long. He's got a lot to say and he says it all. As always, he's funny and painfully socially relevant.
A Futile and Stupid Gesture. I admit I took a look at this movie just because I'm a fan of Will Forte and didn't bother investigating anything about it. Turns out it's the story of the rise and fall of National Lampoon Magazine and Doug Kenney. Surprisingly entertaining and well worth watching.
Burnt. Bradley Cooper seems to have dropped off the radar after some very high profile films, and I completely missed this movie where he plays a talented chef who implodes, then tries to work his way back to fame and glory by earning a third Michelin star.

• Skippy! And speaking of Chris Evans in The Losers, this scene is pretty much perfect...
Such a great character from such a great movie... I wish they would make a sequel.

Later, bullet gators!