It's been yet another week full of hypocrisy and evil, but it's all good, because an all-new Bullet Sunday starts now...

• Two! I loved everything about the first LEGO Movie... except the ending. When they dropped into "The Real World," everything fell apart for me. With this in mind, I have mixed feelings about the sequel...
Yes, I'm excited to see it. But can we please just stick in the world of LEGO and let Chris Pratt be hilarious? That would be great, thanks.

• No Reservations. There wasn't much I didn't like about Anthony Bourdain. He was responsible for some highly entertaining television. He was a world traveler and advocate for better understanding and acceptance between cultures. He used his celebrity to advocate for worthwhile causes and draw attention to injustices. He was an incredible guest on any talk show he dropped by. He was somebody I liked and admired, which is why his death has hit me so hard. You will be missed, sir.

• Darkness and Light! I was never a fan of the Cloak & Dagger comic books. They all had the same story. Cloak & Dagger hunt down drug dealers. Cloak goes a little crazy because he's hungry. Dagger feeds him a light sandwich. Lather, rinse, repeat. On occasion they team up with other heroes, but their baggage is always the same. And now Freeform TV has created a Cloak & Dagger television show...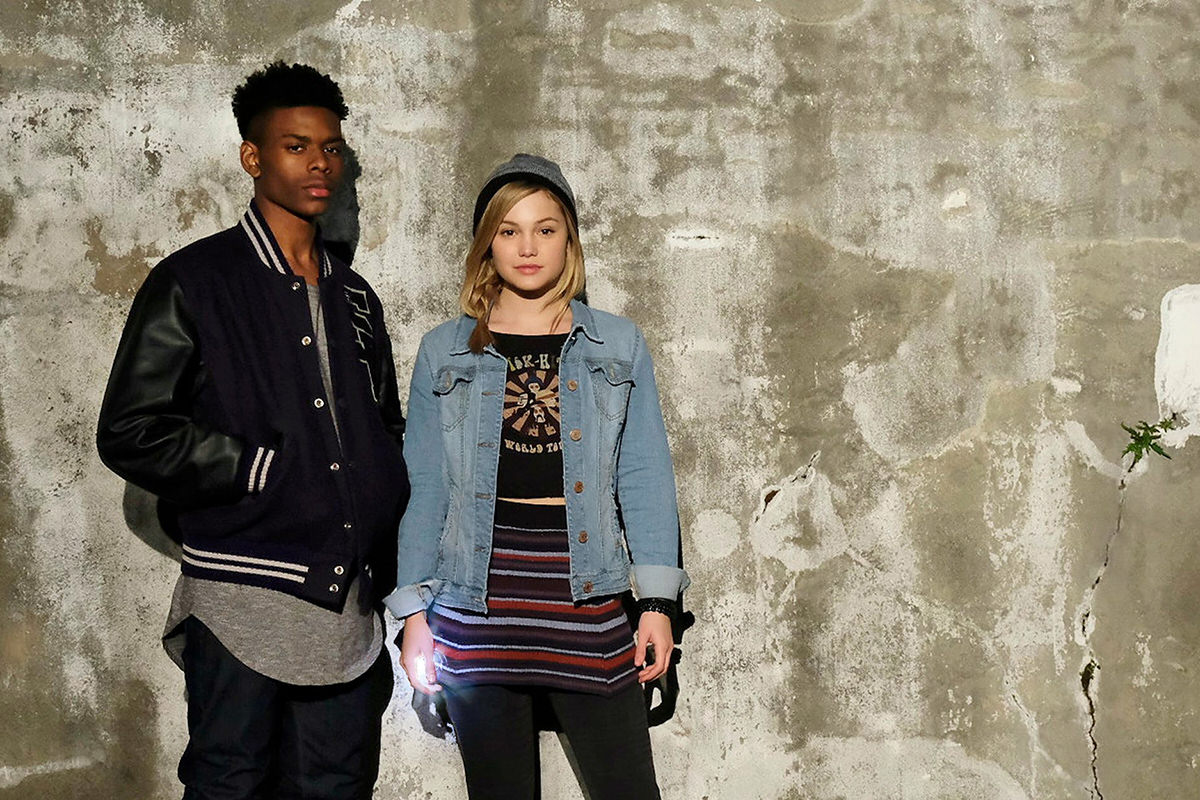 Now, I'm not saying that every super-hero show has to be packed with super-power fights... but there has to be something to make it interesting... otherwise it's just another boring TV drama I don't care about. And if the first two episodes of Cloak & Dagger are any indication, here's yet another boring TV drama I don't care about. Which is a shame, because the actors are very good.

• You! Other than an occasional song here and there, I haven't given much thought to Maroon 5 in years. But now they've dropped a new video for their song Girls Like You that's packed with more guest-stars than you can shake a stick at.
Not a bad song at all. And if you're having trouble putting a name to all the faces, here's a link for you. And, as much as I like it, this is not going to displace my favorite Maroon 5 video...
And if that's not enough Maroon 5 for you... here they are covering Bob Marley's Three Little Birds...
'Cause every little thing gonna be alright.

• NEWS: With deal to close this week, Bayer to retire Monsanto name
Well of course they are retiring the Monsanto name! Monsanto is fucking evil incarnate, and people were finally waking up to it. But now? Bayer is just the aspirin people! Evil + Evil = Bigger Evil.

• A Red Letter Day! As my final bullet of the day, I leave you with one of my favorite Pet Shop Boys songs that's woefully under-appreciated... and highly relevant to my life as of late...
Doesn't get much more Pet Shop Boys than that.

So long until next Bullet Sunday!