Entertainment Weekly has a feature on the new Captain Marvel movie coming up from Marvel Studios.
I was never a fan of the original Captain Marvel and didn't care much about his cosmic exploits unless they crossed over with other Marvel characters I liked. But things got a lot more interesting when Carol Danvers (formerly Ms. Marvel, formerly Binary, formerly Warbird) took over the role. Her comic book run by Kelly Sue DeConnick was fantastic stuff and I've been a fan of Captain Marvel ever since
And now this...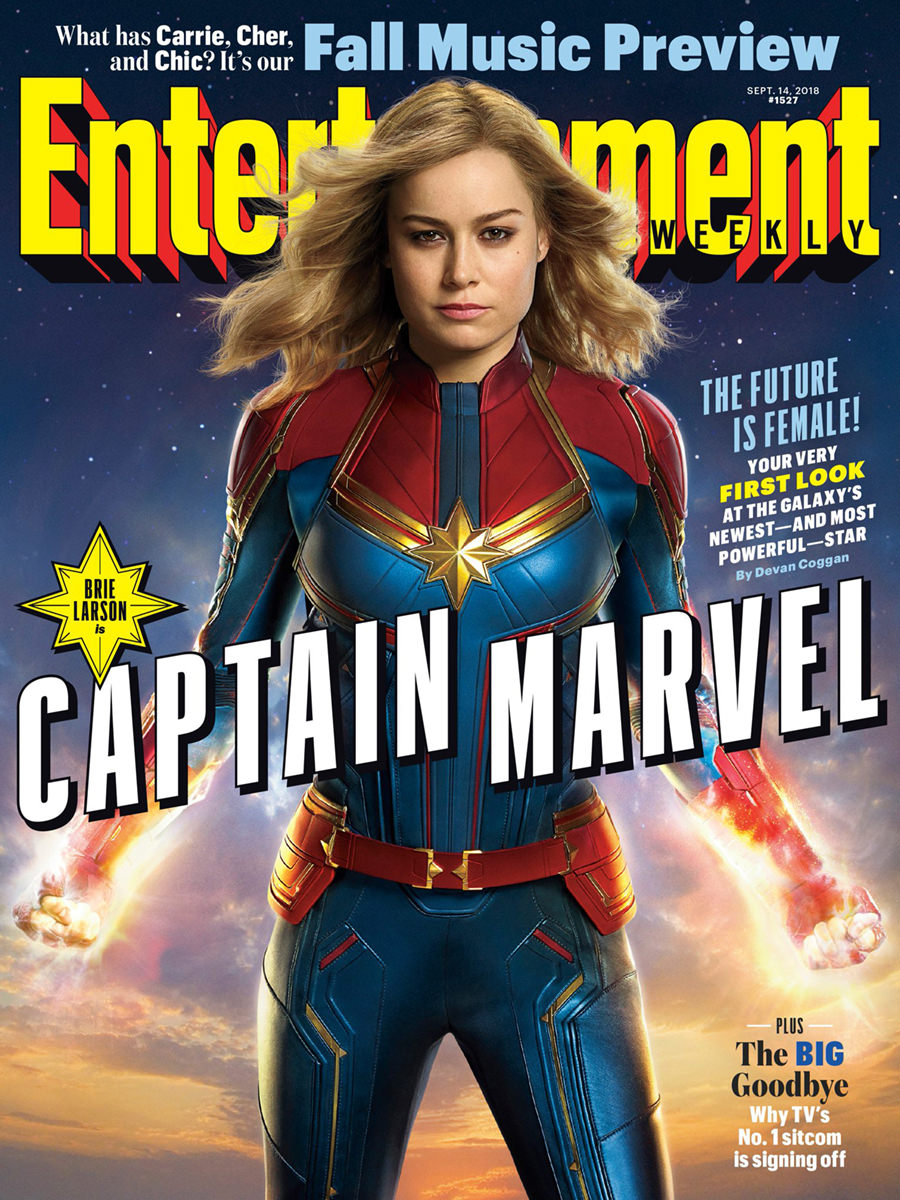 I think I peed myself a little bit when I saw it.
I cannot fathom what they are going to put her up against. She's the most powerful character in the MCU, so they will undoubtedly come up with an antagonist to match. The brutality of the battles had better be epic and put The Hulk to shame. I mean, we know the primary antagonist will be the Skrulls... but in what way? The Skrull/Kree War is a huge staple of the comic books, but how is that going to translate? No idea. I'll bet it's awesome though...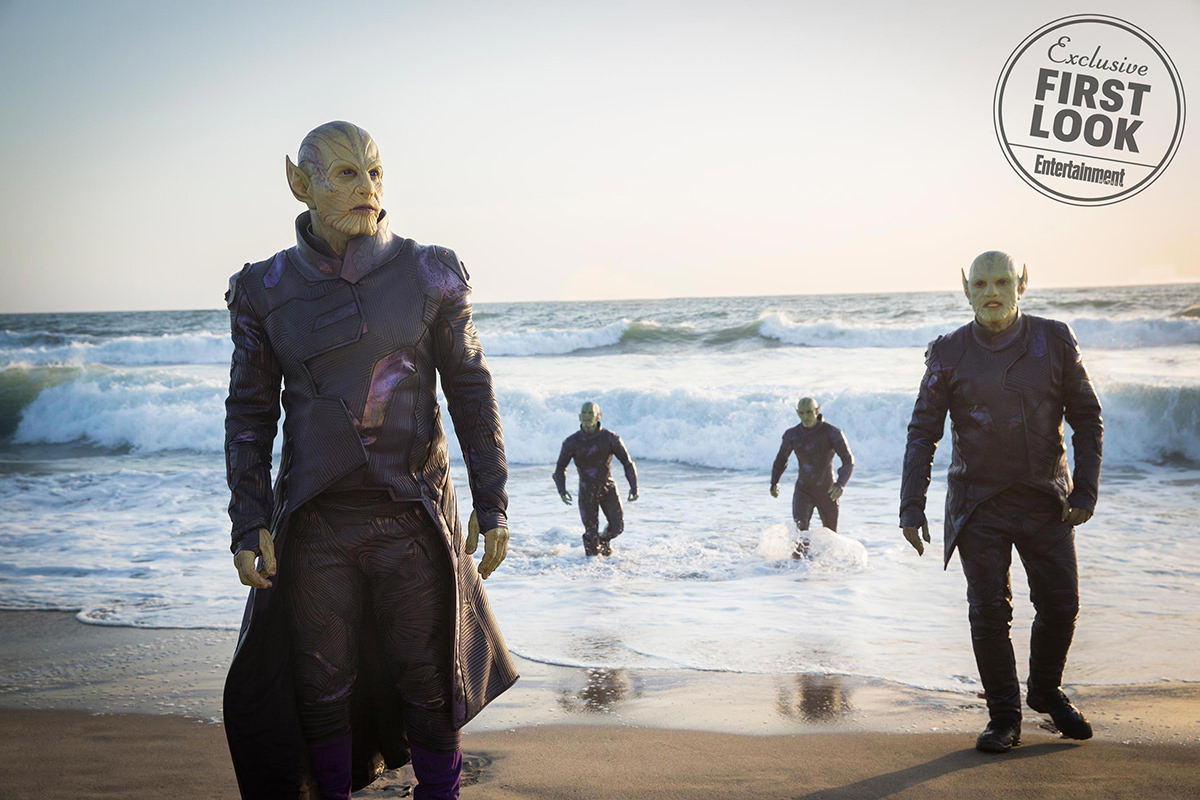 Another photo shows Ronan the Accuser, but this movie takes place in the 90's long before he got an Infinity Stone and was killed in the first Guardians of the Galaxy movie. So he's just a regular, albeit talented, Kree warrior...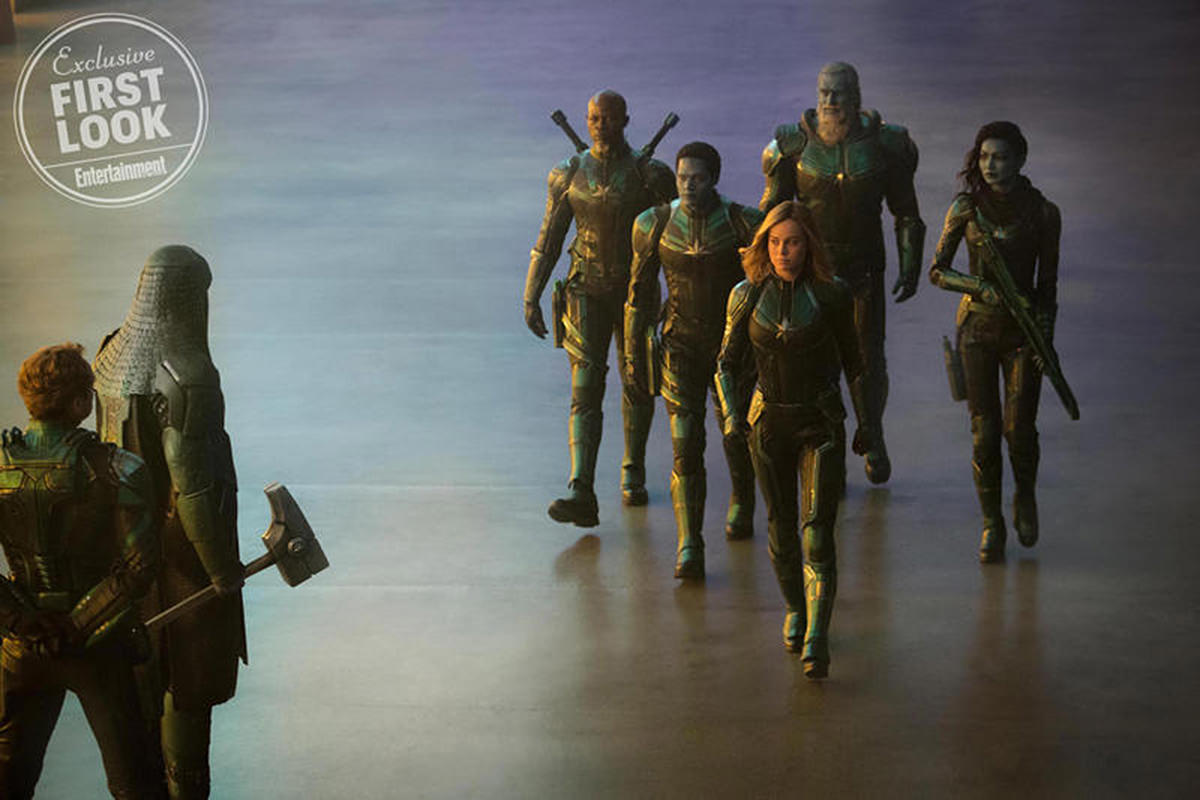 Thanks to Marvel's love of de-aging characters, a young Nick Fury is in the mix. Apparently he has a major role to play, because Samuel L. Jackson's part is being touted as the first time a character has been de-aged for an entire movie!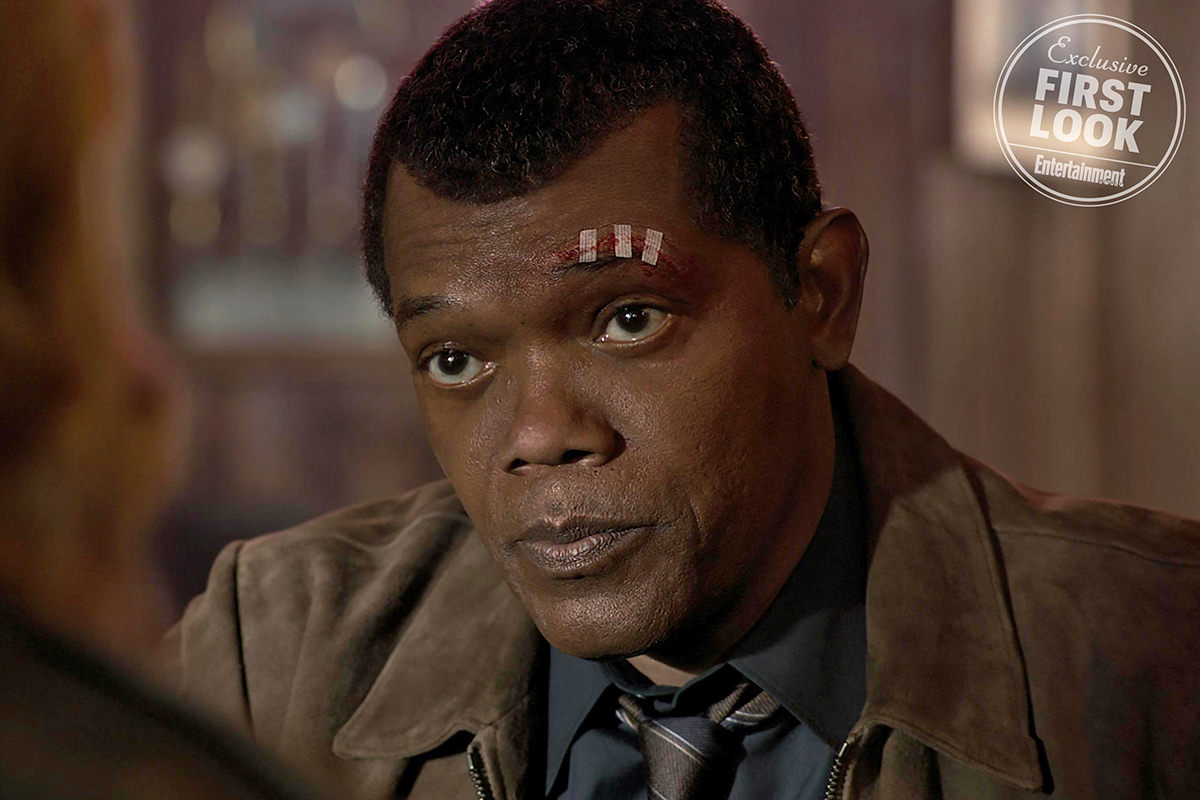 Amazing, amazing stuff.
It's a long wait until Captain Marvel debuts on March 8, 2019!