Posted on September 21st, 2018

This morning I threw a change of clothes in my backpack, filled the cat feeder, filled the bird feeder, then tried to figure out which route over the mountains would be the best way to get to the airport. Which was not as easy as I had hoped because pulling info out of The Washington State Department of Transportation website was far more difficult than it should have been. But that's how it goes when you're dealing with a website that looks like it came from the 90's.
Almost three hours later, I was at the airport.
Two hours after that, I was winging my way to Salt Lake City so Marty (of Banal Leakage fame) and I could go to a concert featuring Tom Bailey (Thompson Twins), The B-52's, and Culture Club.
Things did not get off to a good start.
The main reason I wanted to see this show was because I really wanted to hear Tom Bailey perform tracks off of his new album, Science Fiction, which I love. But there were technical difficulties at Maverick Center where the sound kept crapping out. For reasons I cannot comprehend, he wasn't given extra time to perform his set once the sound was restored... which meant he didn't get to perform a single new song. He barely got to perform his old songs. This was incredibly disappointing. Because what little he did get to perform was great...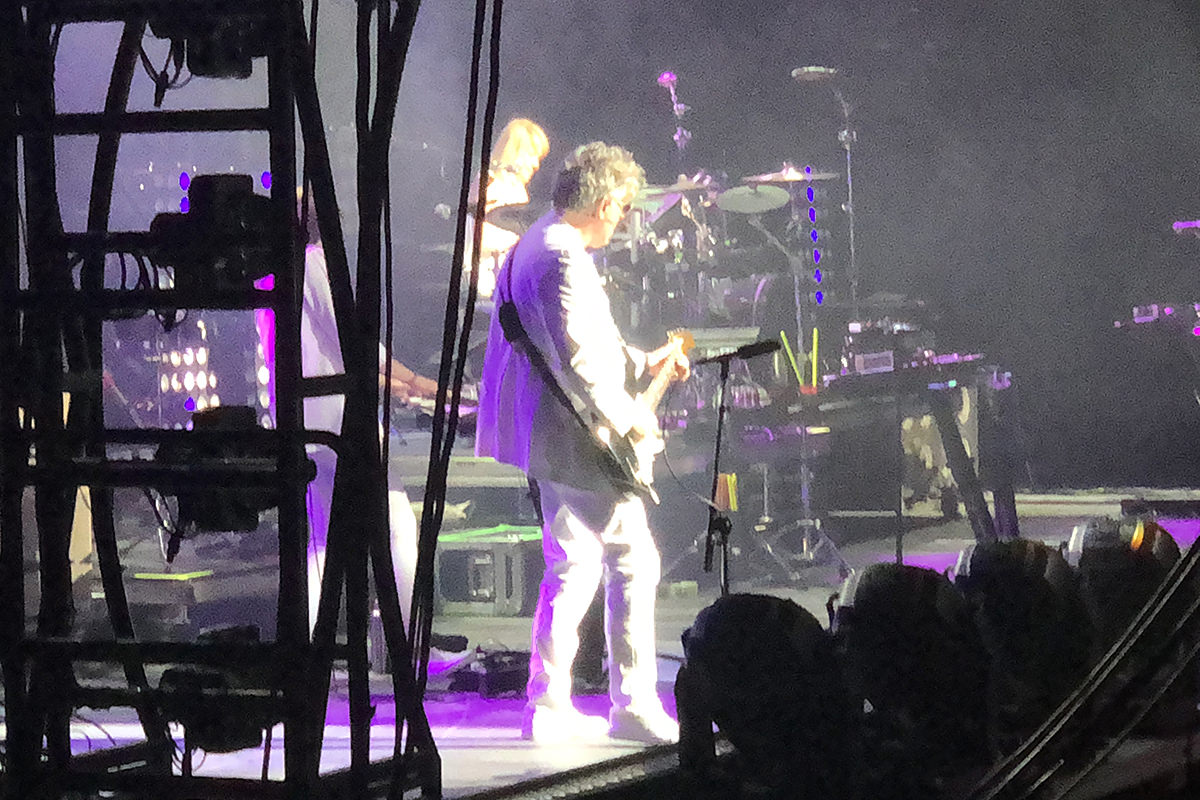 I fully anticipated The B-52's to come out and play songs off of Cosmic Thing (their most popular album by far) and be done with it. But that wasn't what happened at all. They played a set that was very much geared towards The B-52's Faithful. Half the stuff they played was off their self-titled debut album, including Planet Claire, Dance This Mess Around, Lava, 52 Girls, and Rock Lobster. Their second album Wild Planet got two tracks... Private Idaho and Give Me Back My Man. Mesopotamia got no tracks. Whammy got Whammy Kiss. Bouncing Off the Satellites got no tracks. Cosmic Thing got Roam and Love Shack only(!). Funplex got the title track. And that was it...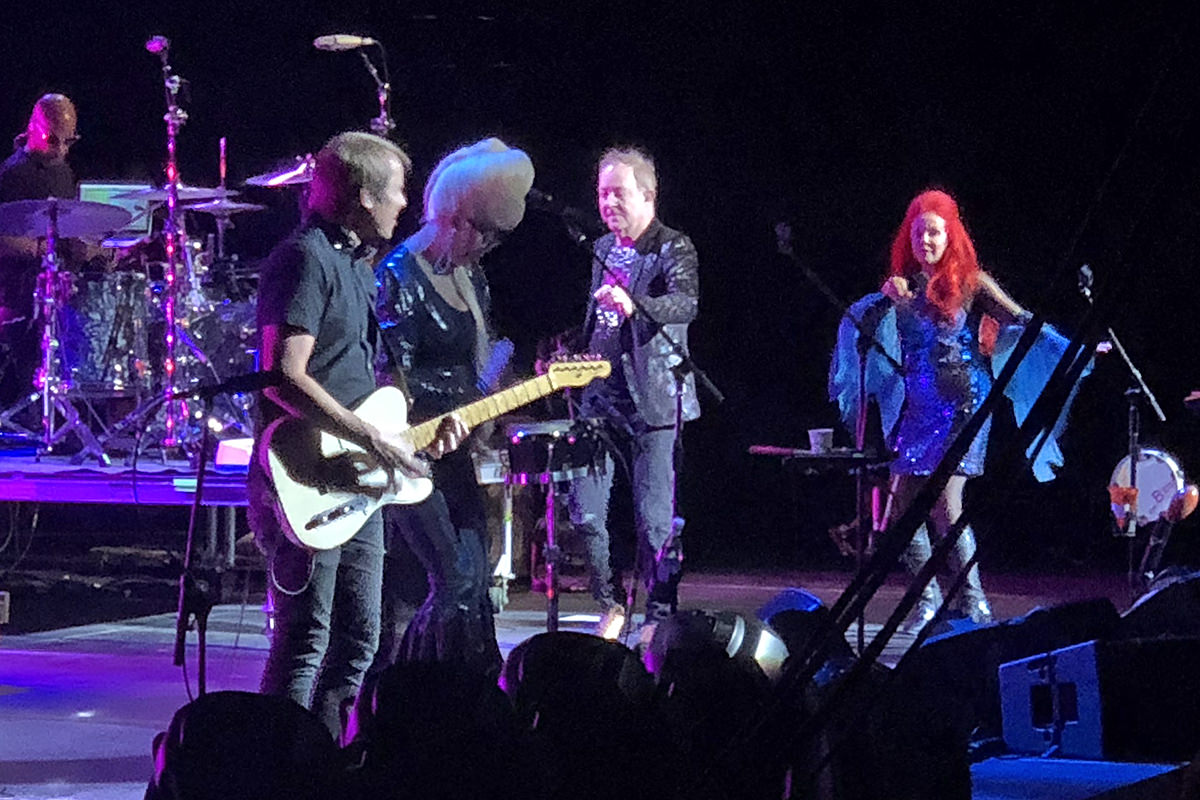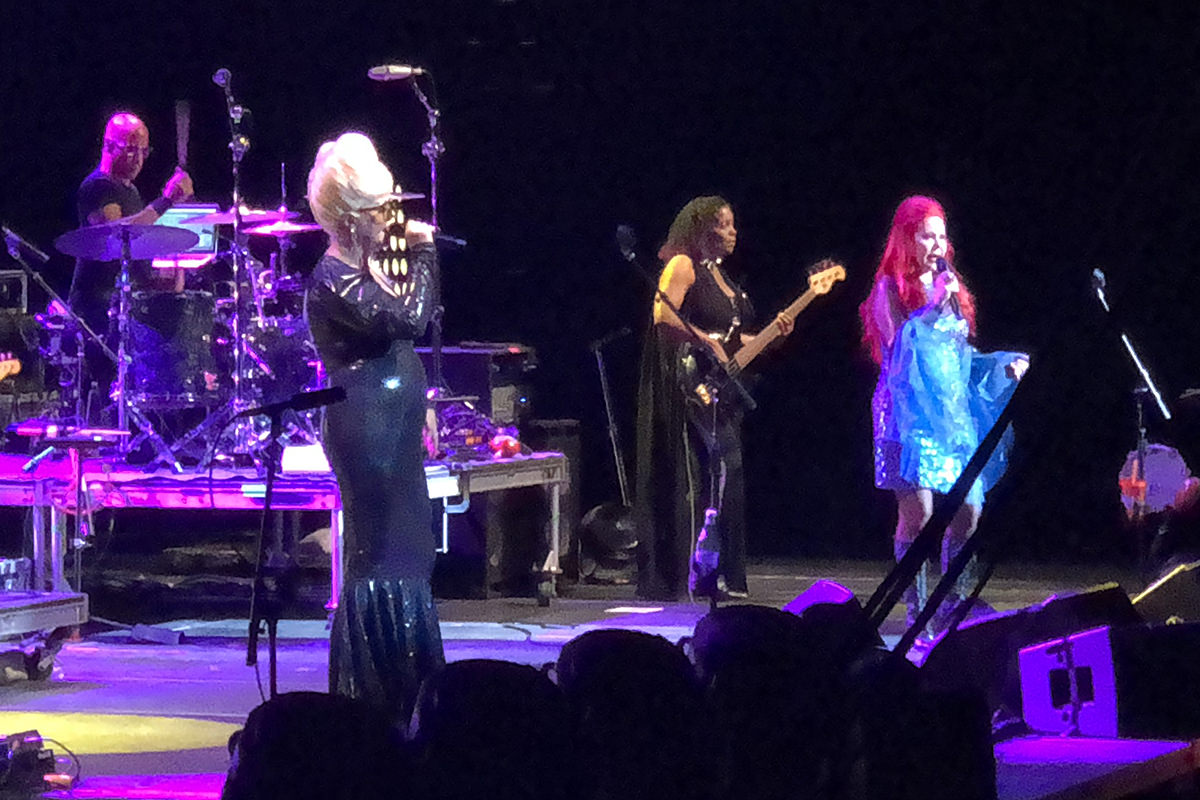 I would have loved to have heard Legal Tender and Song for a Future Generation, which are two of my favorite B-52's songs. They are a fantastic bridge between the two eras of the band in their journey from post-punk new wave to pop sensations. But overall I was thrilled that they played so much from their early days, which was when I fell in love with them.
Culture Club was one of those bands that I appreciated, but never became obsessed with as I did other bands of the day. That being said, I was still very much looking forward to seeing them perform. And I wasn't disappointed. Boy George (and the dozen musicians on-stage with him) blew through all their biggest hits that people wanted to hear (It's a Miracle, I'll Tumble 4 Ya, Time (Clock of the Heart), Do You Really Want to Hurt Me?, Miss Me Blind, Church of the Poison Mind, and Karma Chameleon)... threw in some interesting covers (Let's Dance by Bowie, Everything I Own by Bread, Addicted to Love by Robert Palmer, and Chain of Fools by Aretha Franklin. They also tossed in a couple of more esoteric later tracks (The Truth is a Runaway Train, Different Man, Life)...
I have no idea what was going on with the sound at Maverick Center, which was pretty bad. In addition to Tom Bailey's sound problems, Kate and Cindy's vocals were obliterated through most of the B-52's tracks, and the sound for Culture Club sounded horribly brassy at first... but evened out half-way through (Boy George's vocals were pretty well presented throughout, however). I don't remember these kind of problems when I saw Depeche Mode's "Tour of the Universe" show here.
And so... fun!
Even though I think that I must be getting too old to enjoy concerts any more. I used to love live music. But between shitty sound at the venues and the unbelievably rude behavior of people attending concerts now-a-days, I just feel done.
I mean... never say never... but there's a nice symmetry to my first concert being The Thompson Twins in 1984 and my last concert being Tom Bailey of The Thompson Twins 34 years later.
And on that sad note... time for bed. I fly back home tomorrow.
Posted on August 23rd, 2018

Tom Bailey's post Thompson Twins music is a nostalgic tour de force for 80's fans, and I am totally in love with his latest: Science Fiction. Yes, he has never been a lyrical genius as he pulls entire songs from cliches and sometimes feels like he comes up with rhymes just for the sake of rhyming, but there's some terrific stuff here.
The guy definitely knows how to write a hook that slays...
My thoughts on the album...
Science Fiction. This song is actually kind of brilliant. Bailey takes the idea of "The Book of Love" and gives it a twist. The "feel" of the song is 80's but has a modern pop sensibility about it.
What Kind of World. My favorite track off the album. Took me a while to pick "¿En que tipo de mundo vives?" out of the lyrics, but this is everything I could have possibly wanted out of this album.
Shooting Star. Such a pretty track. The guitar accents are great, and Tom's vocals are in fine form. If it weren't for the lush production giving it a modern flair, you'd never know this wasn't recorded circa 1985.
Feels Like Love to Me. This is kind of an odd duck on the album... like it was retro-fitted with a couple lines to make it fit a science fiction theme when it just wasn't necessary. Still, it's a nice song and doesn't really suffer because of it.
Blue. And here's what happens when Bailey just writes a really good song.
If You Need Someone. Musically, this feels like the biggest departure from The Thompson Twins, but lyrically it's probably the closest to a Twins song. Probably why I like it so much.
Ship of Fools. You know an album's good when even its weakest link is still totally listenable. It's catchy as hell and the music is beautiful, yes, but that sea-shanty beginning? Yikes.
Work All Day. This feels very much like a song that could have come from the Twins post-breakup with Joe. It's probably my least favorite song on the album.
Bring Back Yesterday. Feels like a very Beatles-inspired song that's somehow been crossed with a Howard Jones mashup. Don't laugh. I'm totally serious. It's a great track.
Come So Far. This early release (the first release off the album, I think?) had me worried about what we'd be getting off the album. It's a nice song, sure, but it's just not what I was hoping for. That being said, I really do like it in the context of the album. It's the last track, and kind of wraps everything up perfectly.
If you're a Thompson Twins fan, the album is definitely worth a listen.
Less than a month until I see Tom Bailey in concert!
Posted on July 8th, 2018

Everything in the world seems to suck... but life goes on, because an all new Bullet Sunday starts now...

• Science Fiction! One of my all-time favorite bands is the Thompson Twins. I maintain that Quick Step and Side Kick, Into the Gap, and Here's to Future Days is one of the best trifecta of albums released. Not bad for a band that considered themselves to be a joke. Eventually lead singer and writer for the Twins resurfaced for a series of 80's flashback tours. He ended up having so much fun that he decided to write new material... sticking to the slick hooks and 80's vibe that made his work so popular. And now there's an album coming from Tom Bailey called Science Fiction. If the single What Kind of World is any indication, I'm going to love it...
Only have to wait five more days...

• Coaster! That Kayla is a lucky girl...
Who needs Disneyland?

• Gaston! And speaking of Disneyland... whomever hired this cast member struck gold...
The rides are cool and all that, but it's the people at Disney that make it theme park magic.

• Coaster! And speaking of theme park magic, take a look at this amazing video...
The riders are lucky that the camera and selfie-stick didn't fly out of his hand and kill somebody... but... very cool.

• MALKOVICH! How did I miss that Spike Jonze and Jordan Peele accepted a fan theory about a link between Being John Malkovich and Get Out? Then Peele confirmed that he now considers it to be true?
Bizarre! Which is what you'd expect when Being John Malkovich is involved.

• NOT MALKOVICH! Now, I hesitate to compare any film to Being John Malkovich, but this sure looks like a contender in the bizarre department...
So cool that there are people trying to do something different in movies... and that there are studios supporting them.

• Triple Header! I still have no idea how Luca Stricagnoli does what he does. You'd think that his brain would explode trying to do so many things at once...
Beautiful. Amazing how his interpretation just keeps getting better and more complex as time goes on.

And that's all she wrote for bullets this Sunday. See you again in a mere seven days.
Posted on April 29th, 2018

An abundance of sunshine is headed your way... because an all new Bullet Sunday starts... now...

• Gnats! I don't live in the South. But this video made me LOL because most every year gnats show up for three or four days here and it's exactly this...
Another thing that came my way that got me to thinking is this story link, which is exactly the kind of thing you want to be thinking about since mid-term elections are seven months away.

• Four-Twenty Day! This is seriously funnier than most stand up specials I've seen...
Dayam!

• WHCD! This year they had another Daily Show corespondent host the White House Correspondence Dinner, Michelle Wolf. In my humble opinion, it was a less than stellar performance. Not because the things she said weren't truthful or relevant... I think she hit the right notes there... but because her humor wasn't landing. Skewering people is fine, that's what the dinner is for. But you have to make it sound more lighthearted than just being mean. I think back to Hasan Minhaj's brilliant commentary last year where he totally killed it without going vile, and feel that's a better take on how to do it...
Of course, everybody pales when compared to the absolute master of the White House Correpondence Dinner... President Obama...
Too good to be true in so many ways.

• Good Medicine! Then again, no fancy dinner can compare to a solid dose of truth delivered in desperate times...
This is where we are. The current administration is doing nothing to fix anything.

• Faux Friends! As for the actually president of these United States of America? Still unhinged, completely detached from reality, and bat-shit insane...
I have no idea... none... how anybody supports this deranged shit show.

• New Twins! It's no secret that one of my favorite bands of all time is the Thompson Twins. Which is why it's no surprise that I was thrilled when the group's front-man, Tom Bailey, started touring again. And now? New music!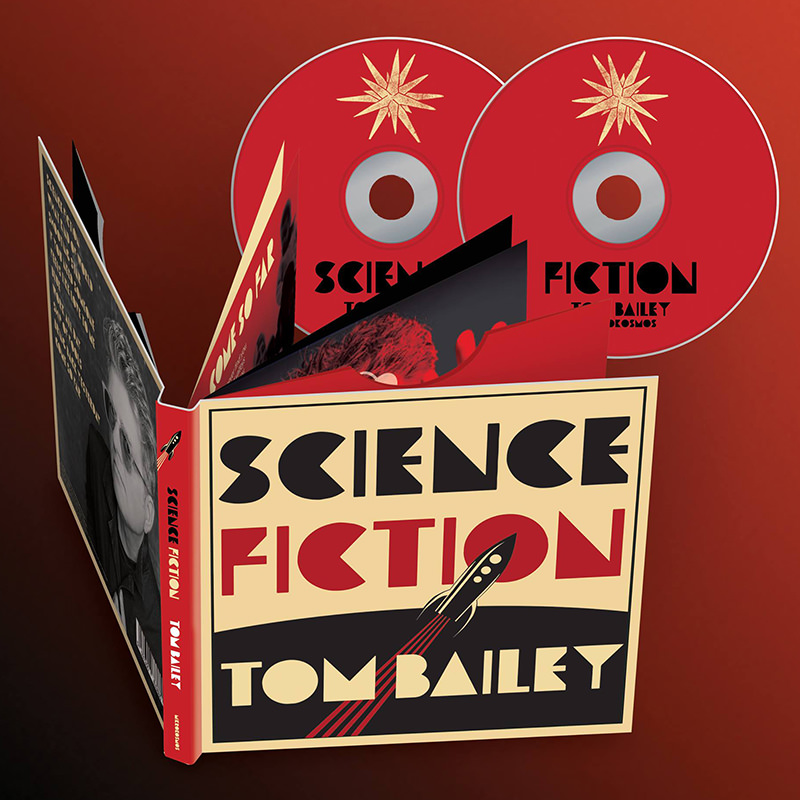 If you want to support his efforts (which will hopefully be more like a new Thompson's Twins album than anything radically different), you can head over to his page on Pledge Music.

Until next week, just keep swimming...
Posted on June 4th, 2017

The world may be on the brink of disaster, but have no fear, because an all new edition of Bullet Sunday starts... now...

• Hey You Guys! LEGO Dimenions finally got around to releasing expansion packs for LEGO City Undercover and The Goonies. Both are excellent. Especially The Goonies, which is faithful to the source material in all the best ways. A lot of love went into this game...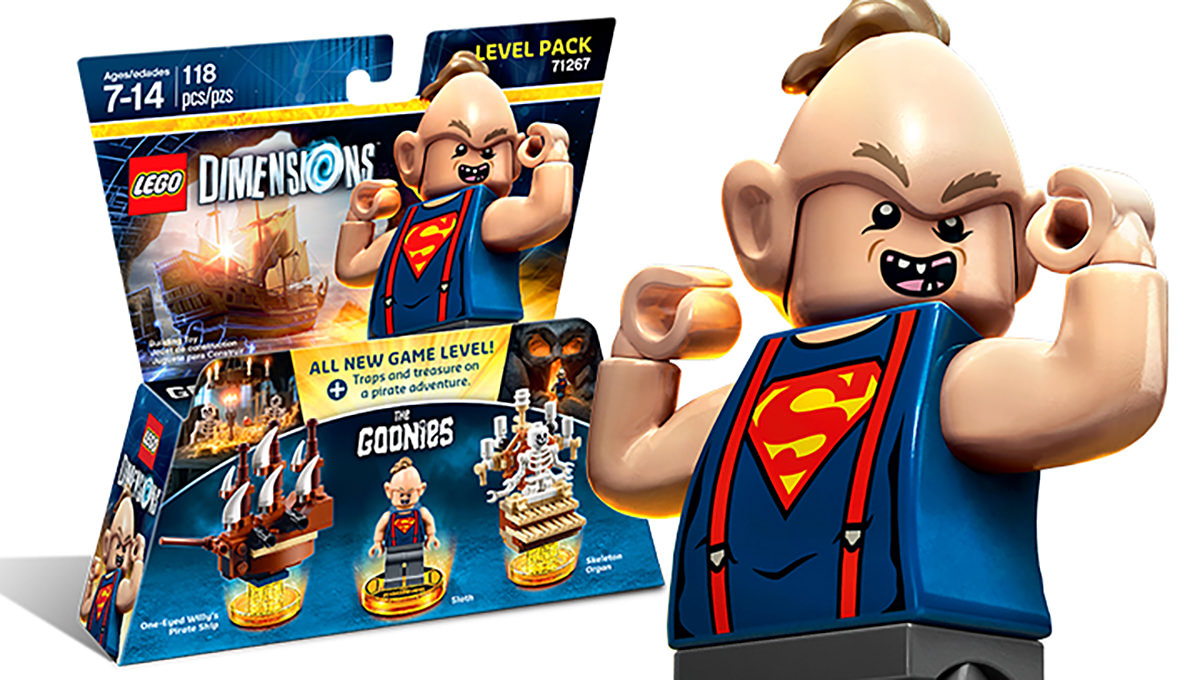 Which makes me even sadder that the rumor is LEGO Dimensions is being discontinued after the Powerpuff Girls, Teen Titans GO!, and Beetlejuice packs are released this Fall. Such a shame. It just keeps getting better and better with each new release.

• Free Climb! Every year on Christmas Day I check to make sure that free-climber Alex Honnold is still alive. Things like this are why: Climber Completes the Most Dangerous Rope-Free Ascent Ever...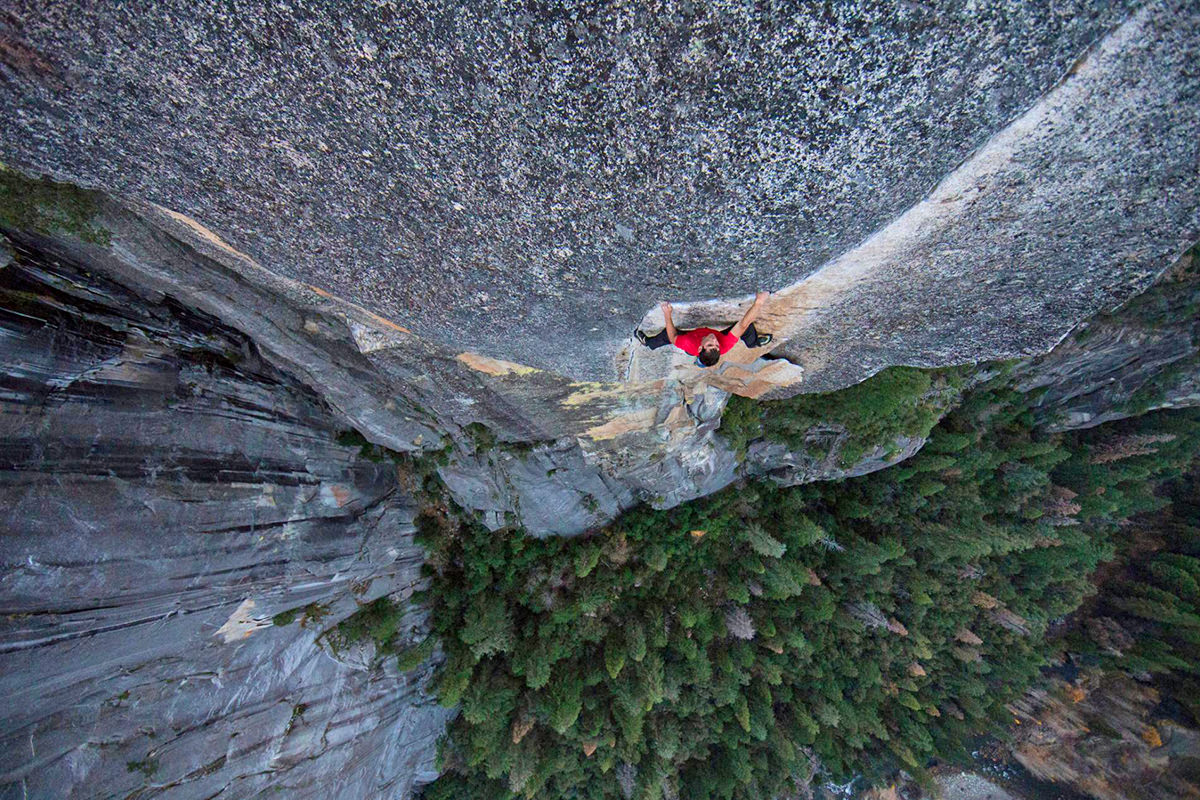 Photo by Jimmy Chin and National Geographic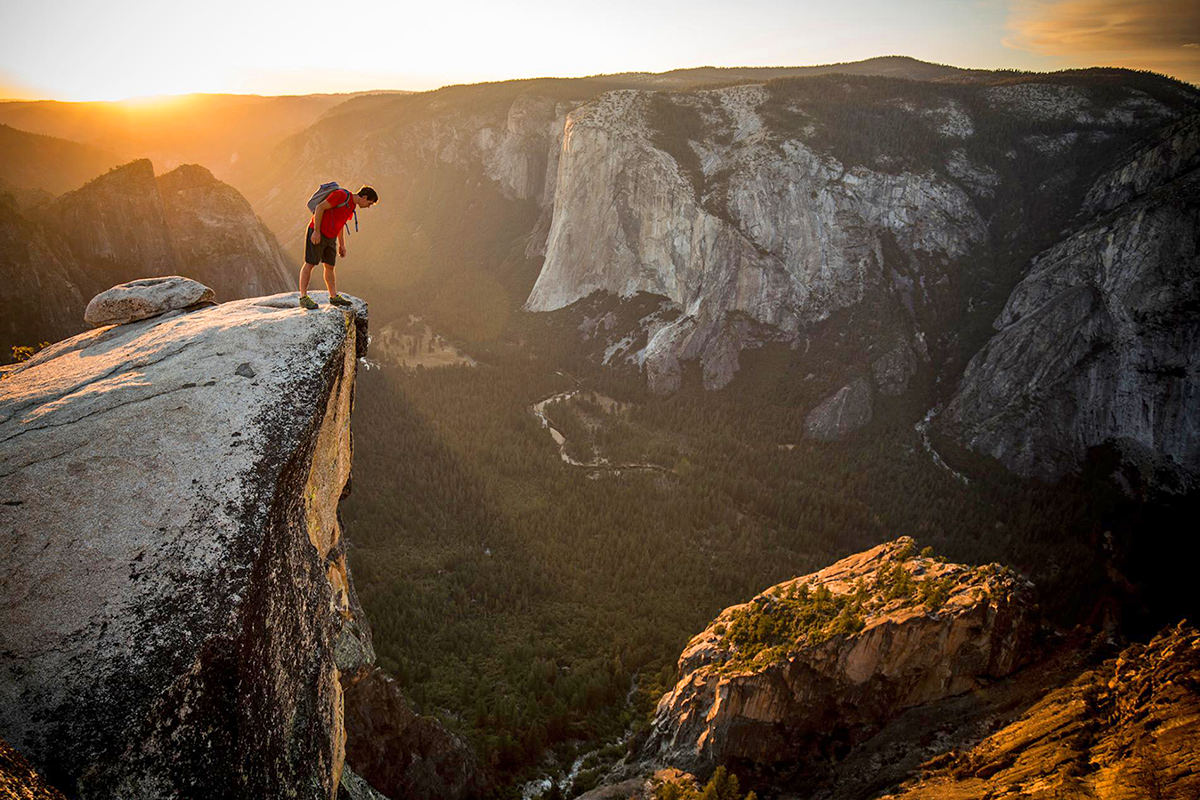 Photo by Jimmy Chin and National Geographic
For the money, I maintain that Alex is the world's greatest living athlete. I cannot comprehend how he does what he does.

• If You Were Here! The Thompson Twins are one of my all-time favorite bands. If You Were Here is one of my favorite songs by the band. If you had told me that I'd like a cover of this track, I'd say you were crazy. But then Kitty Hawk released one years ago that is actually really good...
It will never take the place of the original, but it's nice to hear a different take on the song.

• Hasan! If you haven't already taken my advice and seen Hasan Minhaj's comedy special: Homecoming King on Netflix, you need to do that right now. And, when you've seen it and start suffering from withdrawals, you'll be happy to know that he is still over at The Daily Show... stealing entire episodes with a two-minute appearance...
If you have a minute, you should watch this segment...
Assuming you can. Comedy Central's video streaming goes down so often that I'm surprised they even bother...
Seriously. Minimum 50% of the time, Comedy Central is dead now-a-days.

• Sick. Of. This. Shit! This week in the news, Fucking Dumbass Bigot Says Gays Are Like Hitler, Trans Kids Are All the Devil...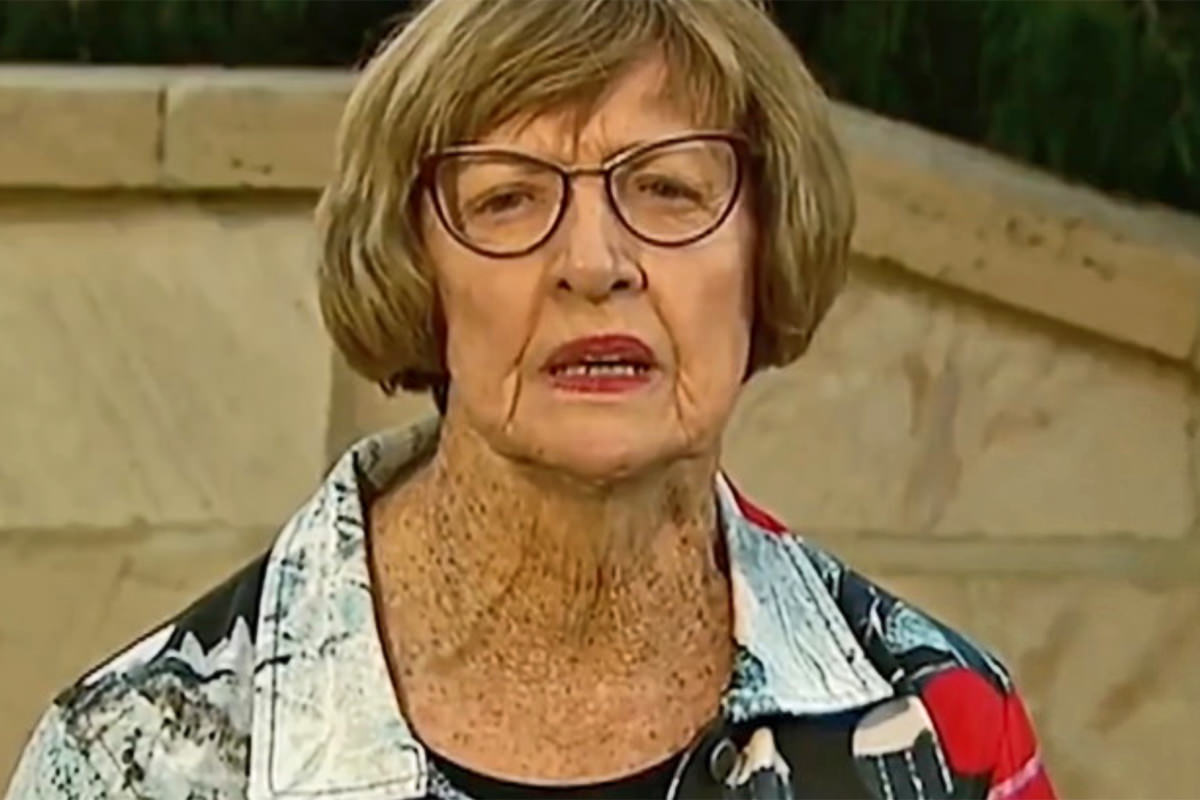 Photo from YouTube / The New Civil Rights Movement
Uh huh. Hitler. Yeah. Got it. The Nazis killed up to 20 million people. That totally equates to gay and trans people just wanting to have the same rights as everybody else and, well... existing... and such. — What a repugnant piece of shit. What a complete douche of a human being. What a fucking asshole. But one day she'll be dead and nobody will care... NOBODY WILL FUCKING CARE... so there's that.
And, lest we forget that bigotry doesn't end there, also in the news this week: Anti-Muslim Protests Planned in 23 Cities Across the Country. — As recent headlines will attest, we are in more danger from white Christian terrorists than anything coming out of our Muslim communities. But, sure, let's protest brown people because it fits the narrative being rammed down our throats from the highest levels of government. What a bunch of hypocritical fucking "religious freedom" loving dumbasses. Apparently you have the "freedom" to be whatever religion you want... so long as it's Christian.

And... back to the day's disasters...
Tags:
Bullet Sunday
,
Dumbassery
,
Dumbfuckery
,
Hasan Minhaj
,
LEGO Dimensions
,
News
,
Politics
,
Television
,
Thompson Twins
Categories:
Blogging 2007
,
Bullet Sunday 2017
,
LEGO
,
News – Politics 2017
,
Television 2017
—
Click To It:
Permalink
—
4 Comments: Click To Add Yours!
Posted on December 17th, 2014

They're gonna get you.
They won't forget you.

Oh you know I know.
Lies.
Posted on September 7th, 2014

Put on that skinny tie and flip up that collar... because a Very Special Retro Futura Tour 2014 Edition of Bullet Sunday starts... now...

• Tom Bailey! I'm just going to cut to the chase here... as a diehard Thompson Twins fan, Tom Bailey's run through some of the band's greatest hits surpassed my every expectation. After 27 years you'd naturally assume that something would be lost. But it wasn't. Everything he sang was note-perfect and the arrangement of the songs, while freshened up a bit, was still respectful to the originals that everybody came to hear. I loved every minute that Tom was on stage, and nearly three decades of begging for a Thompson Twins tour was rewarded in every way I could have dreamed of (short of having Alannah and Joe show up, of course)...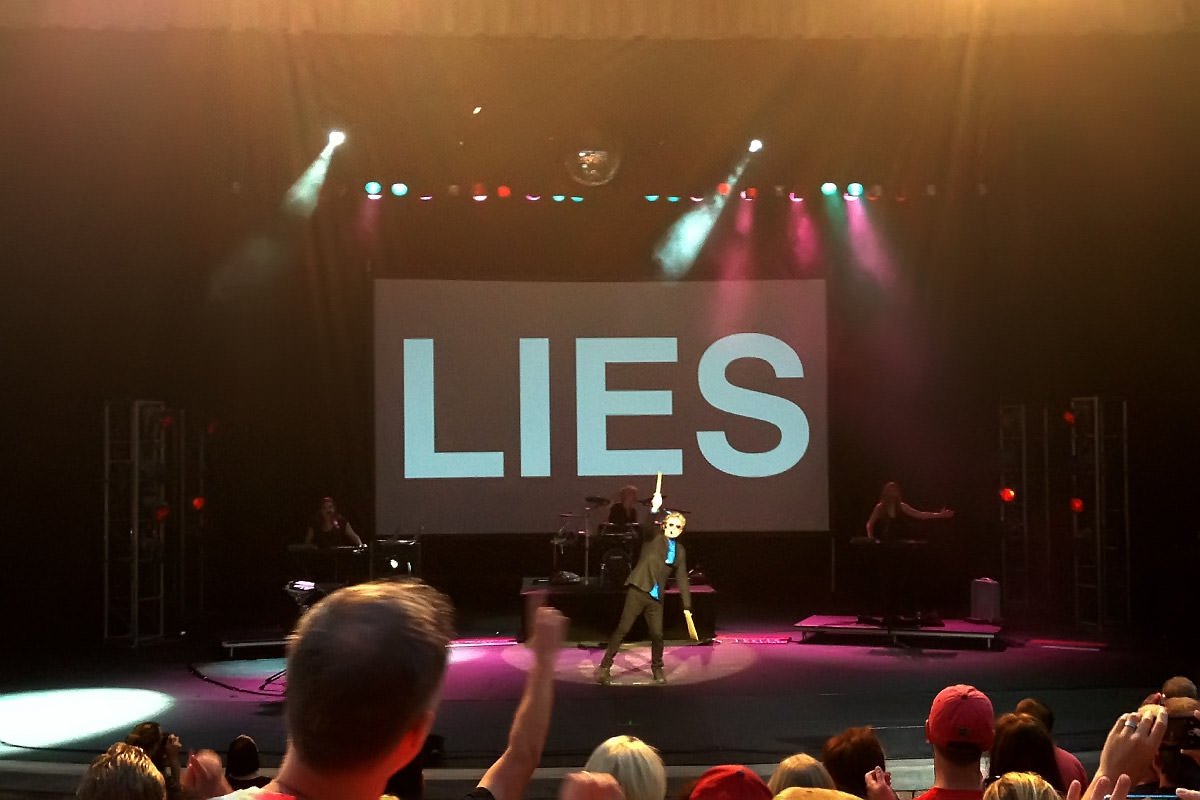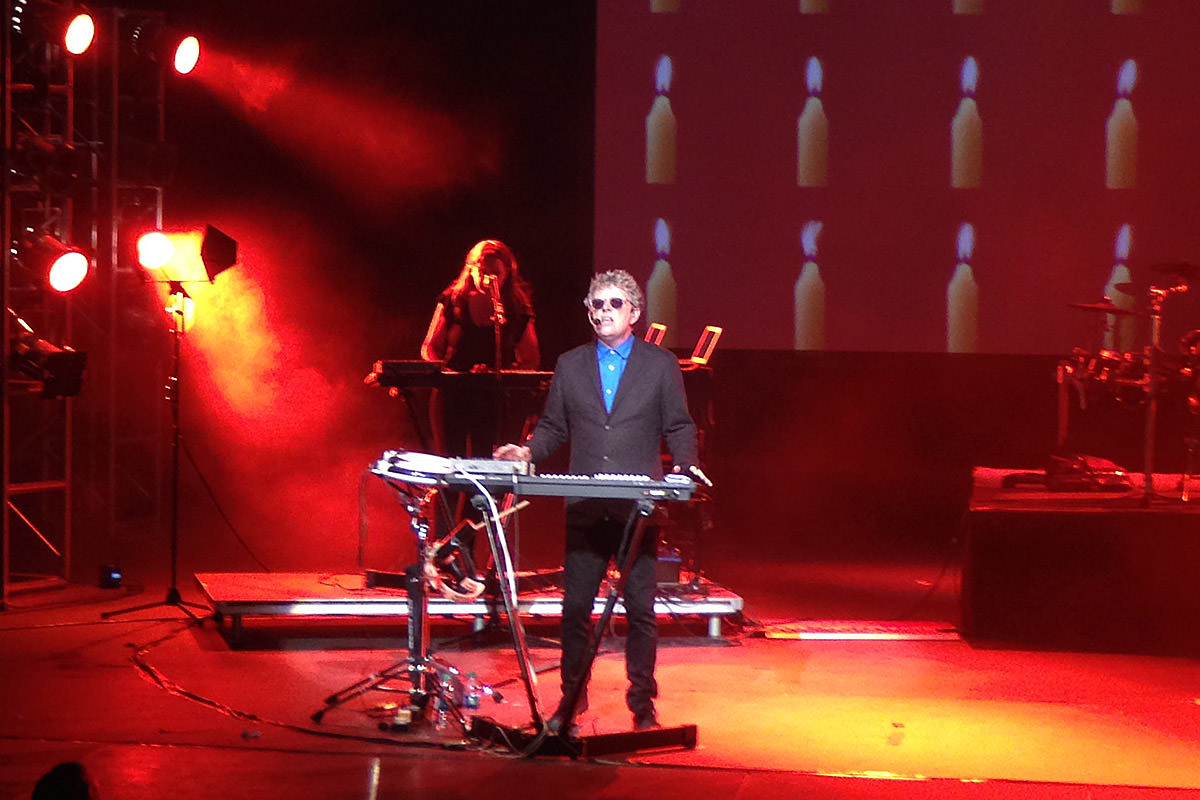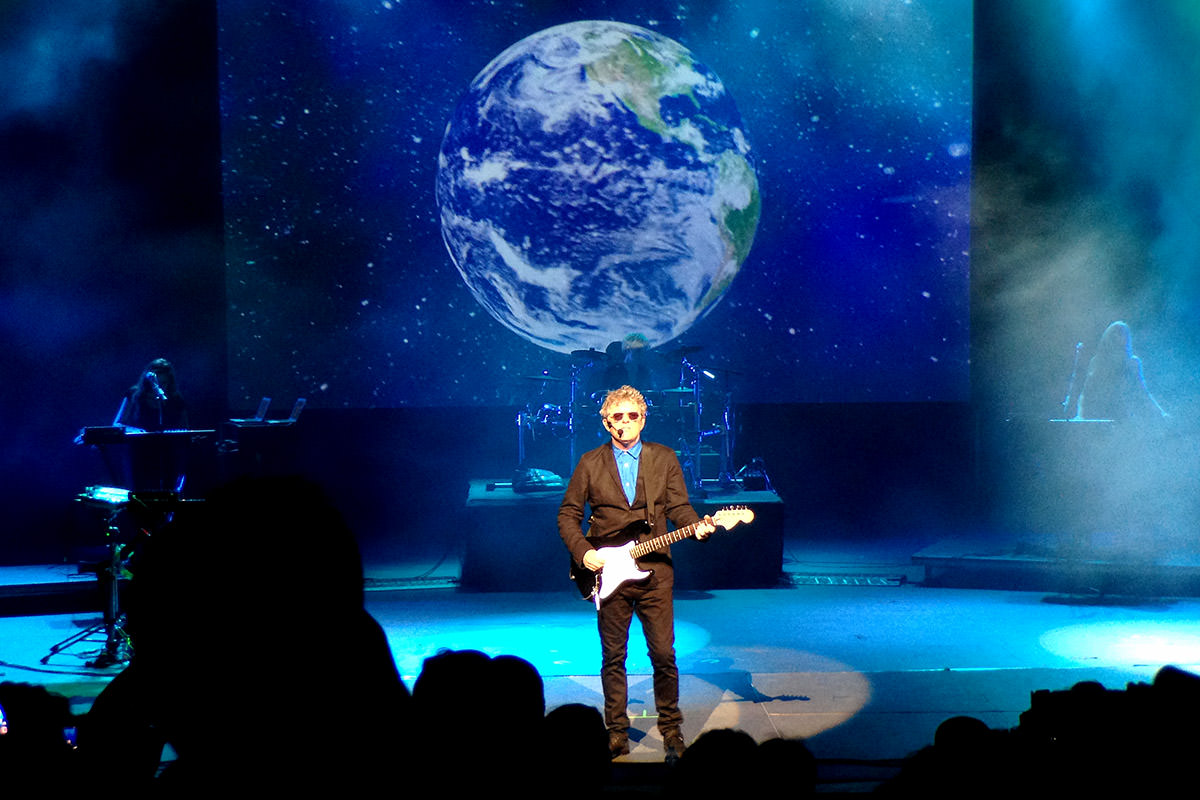 The set-list was pretty much what you expect...
We Are Detective (instrumental). A short, playful, nickelodeon-style version of this classic song played while waiting for Tom and his Sisters of Mercy band to arrive. The crowd was already going a little nuts.
In The Name of Love. Tom takes the stage with a spotlight shining on the crowd while singing "Hey you! I've seen your face before!" and, just like that, an abbreviated version of the Thompson Twins were back as if they had never left. This was the song that broke the band wide open, was the first song of their's I had ever heard, and remains a favorite to this day. It's just as infectious now as it's always been.
Lies. Another early hit that was on MTV every ten minutes during those early days. If you had asked me before Retro Futura if it's held up over the years, I'd probably have said no, despite still loving the song. After seeing Tom breathe new life into it last night, I'm inclined to feel differently.
Sister of Mercy. Kind of the odd-man out in tonight's show, as I don't believe it charted here in the US and was only a minor hit in the UK. Still, it's a decidedly darker and more serious tone for the band, and I'm sure it was selected primarily to mix things up a bit. In that case, it succeeded. And it's a great song to boot.
You Take Me Up. I don't know that this is my favorite Thompson Twins song, but it's up there. It's subtle, but Tom's delivery of the title line in the song was quite different than in the original recording, making the song feel even more upbeat and uplifting than usual. In interviews, Tom has said that he re-recorded all the songs before heading out on tour... hearing this makes me really, really hopeful we get to hear those recordings one day. The lyrics-tracking video in the background during You Take Me Up was my favorite visual of the night
If You Were Here. This song wasn't a single or even a hit... until it appeared at the end of the classic John Hughes film Sixteen Candles. Haunting in a way that most songs can only aspire to, Tom's original breathless arrangement had to be beefed up vocally to translate to a live performance, but it's no less beautiful and timeless. In an interesting twist, a new verse was added to the song... but felt as if it should have been there all along.
Love on Your Side. This is one of those songs that translates perfectly to a live show because it feels as if it were designed as a performance piece from the get-go. And while Tom took as best advantage of this as he could by his lonesome (GIANT BLUE BALLOON TIME!), Joe and Alannah's on-stage theatrics were missed here more than anywhere else in the set.
Doctor! Doctor! An obvious pop-hit grab if there ever was one, this song more than made up for the cheesy lyrics with a beautiful musical arrangement. And that's exactly what we got... along with a surprising amount of audience participation.
King for a Day (Encore). I like this song quite a lot, but it's repetitive refrain wears thin after a while ("Love is all... Love is all... Love is all you need. Love is all you need! Love is all... Love is all... Love is all you need. Love is all you need! Love is all... Love is all... Love is all you need. I say love is all you need!). Of course, this opinion was formed before Howard Jones took the stage, but we'll get there soon enough.
Hold Me Now (Encore). The Thompson Twin's greatest and most memorable hit plays very well live, and this evening's performance was everything you could hope for. Letting the audience sing out the ending was a brilliant way of making people feel they were a part of the show, and there's no question everybody was left wanting more... much more... as Tom's set came to an end.
If time were permitting, I would have really liked to have seen Lay Your Hands on Me and Get That Love included. Maybe one day. And please. Please. Please one day let Tom Bailey take the trip back to Brit-Pop Land and give us a new album of Twins material. Please. If there's one thing his participation in Retro Futura has shown us, people are ready.

• Howard Jones! I'm a big HoJo fan. I love his incredible synth play and feel-good lyrics. His music is on regular rotation on my iTunes playlists. I've seen him perform live twice. Seeing him in concert should be one of life's highlights for me and, for the most part, it is. But good lord, man... does every tune you play in concert have to be the super-extended-disco-remix version of the song? Yes... I love it when a live performance brings a little something to the table that you can't get from the album... but you did that with the heavier pumping synth intros. There's no need to give us fifty refrains of WHAT IS LOOOOOOOOOVE, ANYWAY? DOES ANYBODY LOVE ANYBODY ANYWAY? All it does is serve to drive your beautiful song into the ground and make it run way, way too long.
Still... it was Howard Jones. And though the senseless, endless repetition was annoying, I still loved his performance...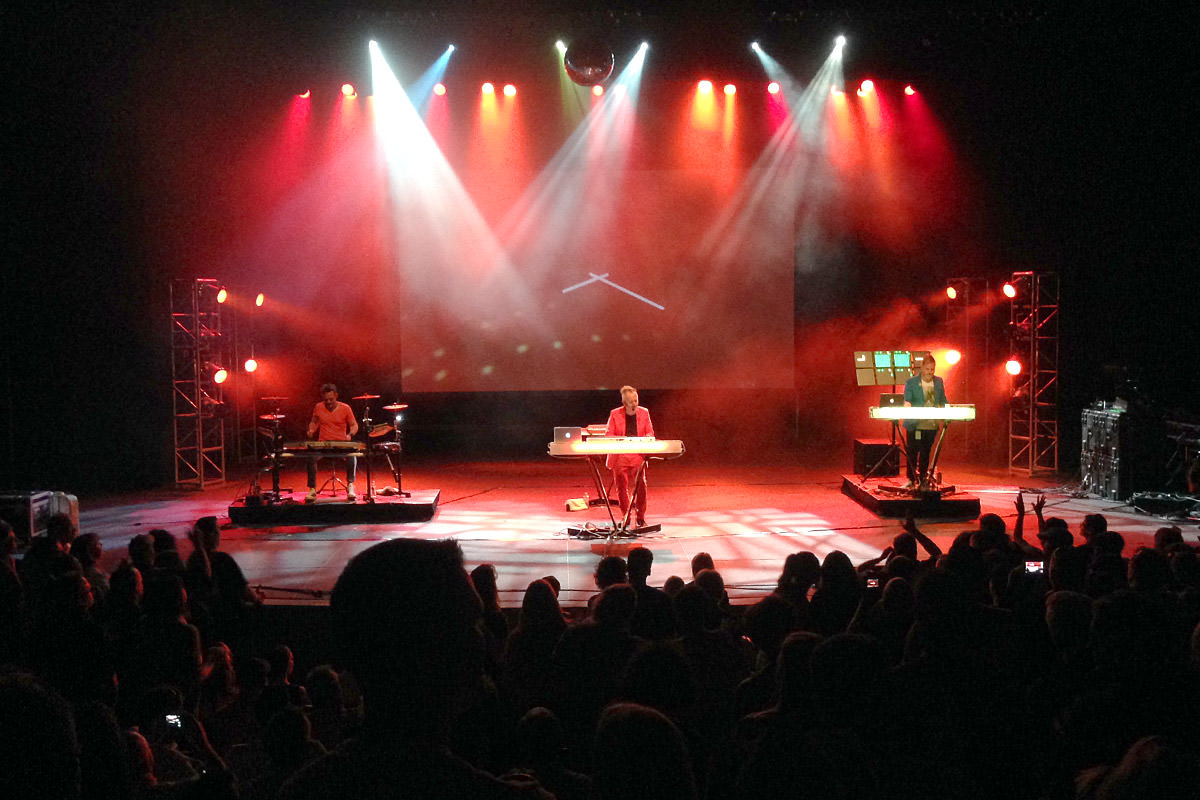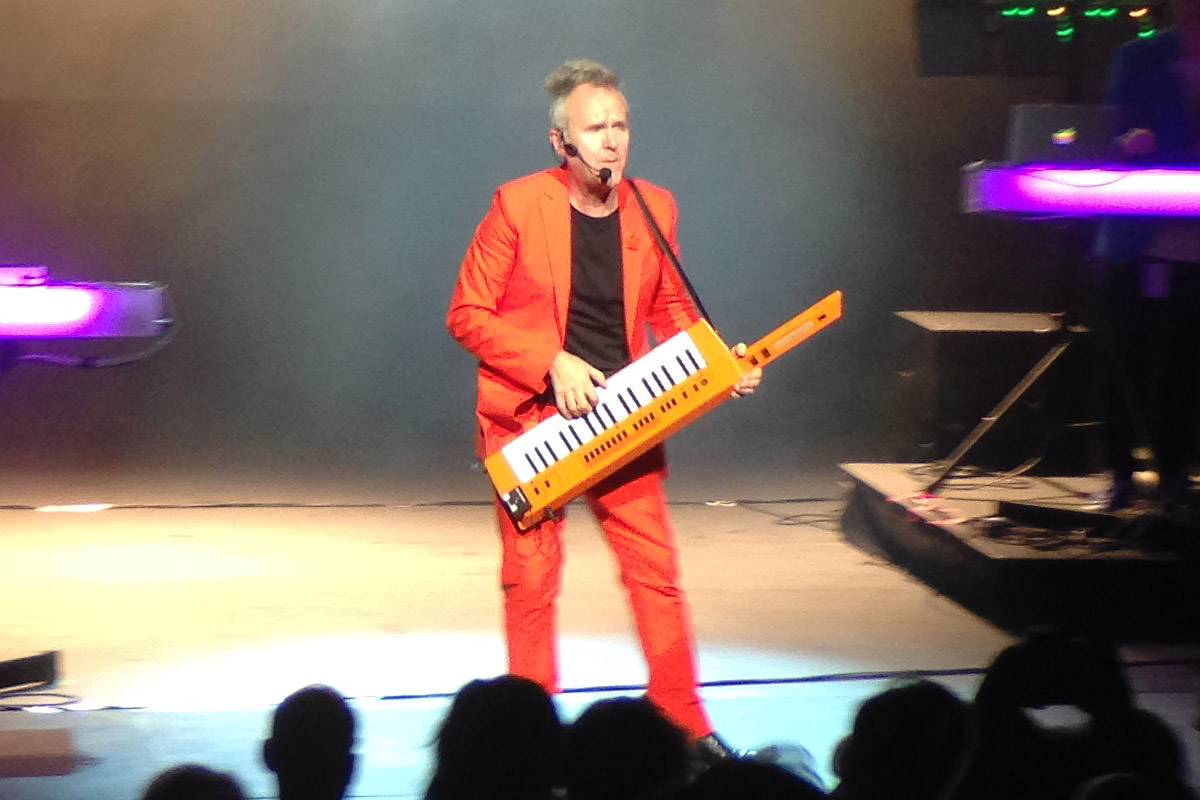 And so did the rest of the crowd...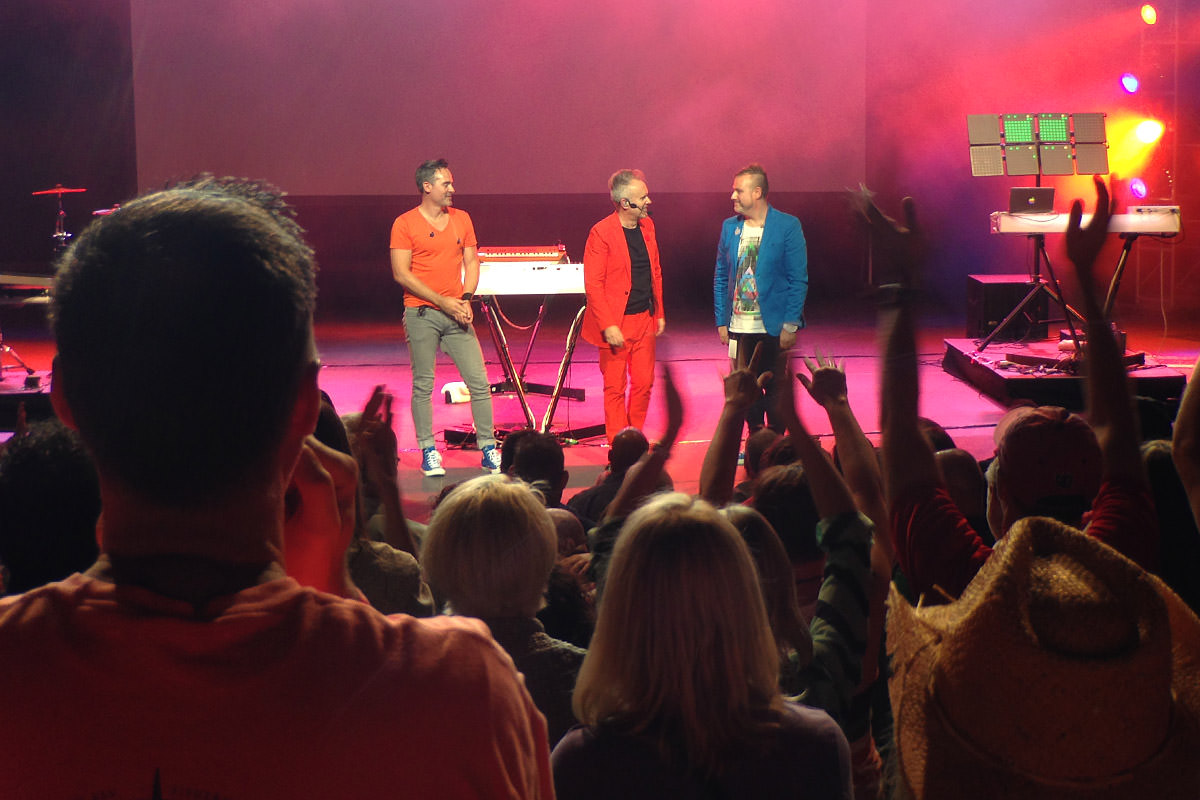 By the way... Howard Jones has continued to release albums well after the 80's were dead and gone. His last release was in 2009. If you're a fan, it's well-worth checking out. Even so, for the sake of Retro Futura, Howard didn't stray from those early hits that made him famous... The Human Touch, Like to Get to Know You Well, Everlasting Love, No One Is to Blame, The Prisoner, What Is Love?, Things Can Only Get Better, and New Song.

• Katrina... sans The Waves! I should come clean here... I am most definitely not a fan of Walking on Sunshine, which is Katrina and The Waves' greatest hit (here in the US, anyway). I am, however, absolutely a fan of Katrina Leskanich's performance at Retro Futura last night. She worked her guts out to put on a good show and succeeded completely. And not just from her music, which was terrific, but from her conversations between songs... telling the story of how they came to be and how they impacted her career...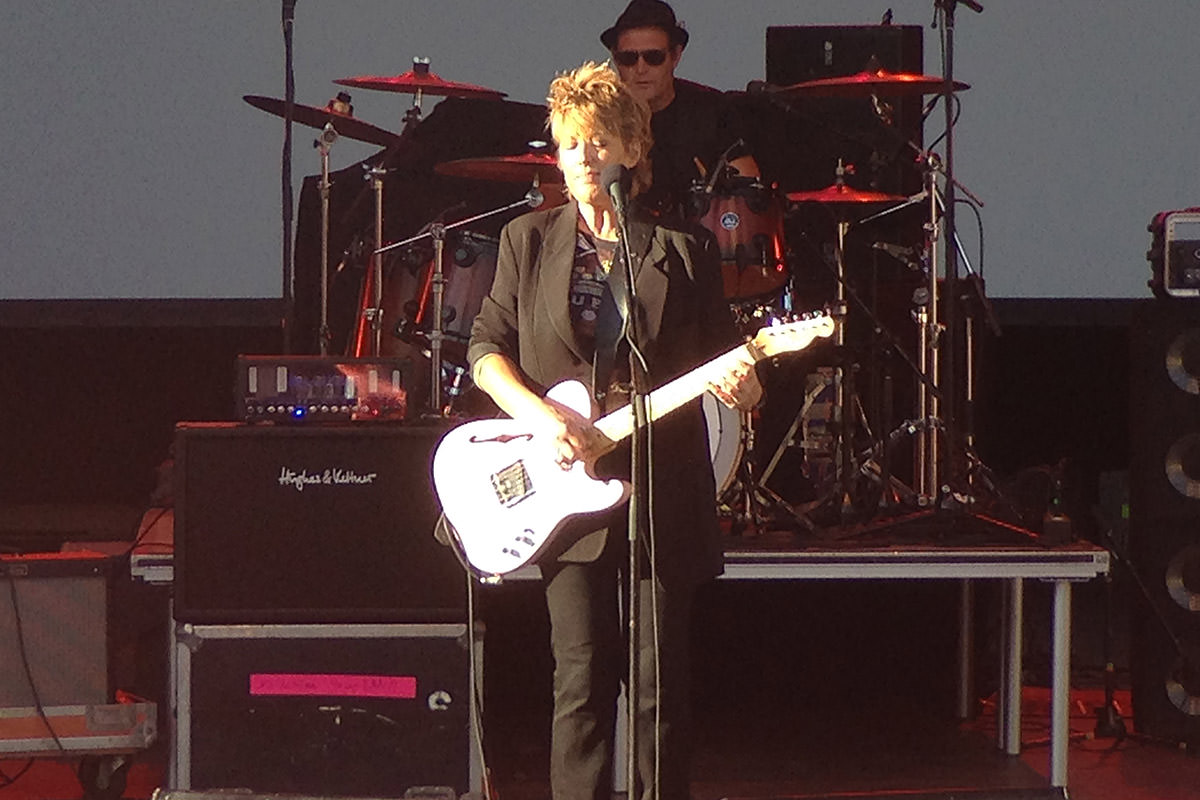 My favorite track she performed was Going Down to Liverpool, a Katrina and the Waves track made famous by a cover by The Bangles. As Katrina explains it, the success of that song by another group led to her band getting signed. The rest is history.
It's worth noting that by opening the show, Katrina had to perform in full-on sun... which was blisteringly hot and relentless throughout her entire set. That she managed to get through her song list without fainting is pretty impressive. Even more impressive? The album she wrote and recorded in just five weeks before joining the tour. Take a listen here.

• China Crisis! This is a band that pretty much flew under my radar back in the day. The only song I remember latching onto was the beautiful Wishful Thinking which, thankfully, was performed in their set...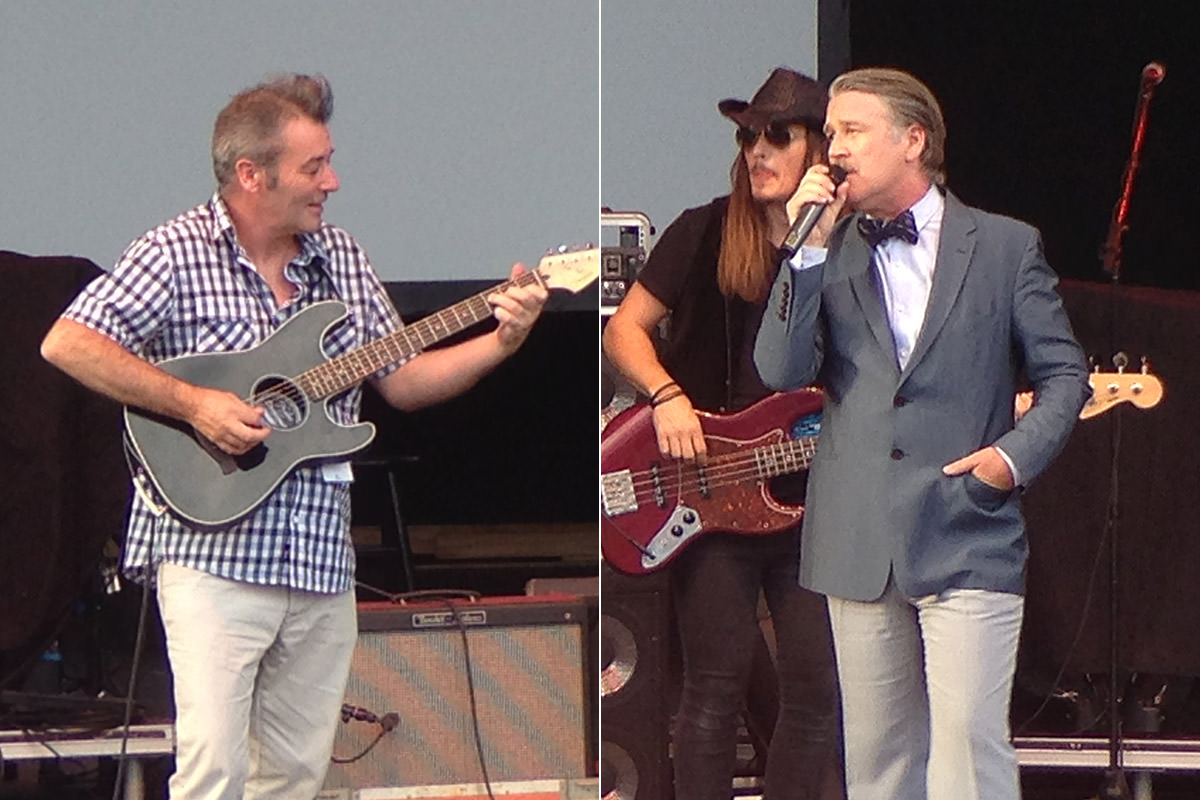 I don't know that Retro Futura turned me into a diehard fan of the group, but it did make me much more interested in taking a listen to their stuff.

• Midge Ure sans Ultravox! And here's where we get to the biggest surprise of the evening. I've played his album If I Was - The Very Best of Midge Ure and Ultravox so many times that the lyrics are burned into my memory. Every song on that album is absolute magic, and I was pretty excited to see Midge perform live, as I'd never had the opportunity before. Little did I know that he would blow the doors off the joint with a voice so powerful and pure that you could feel it to your very soul...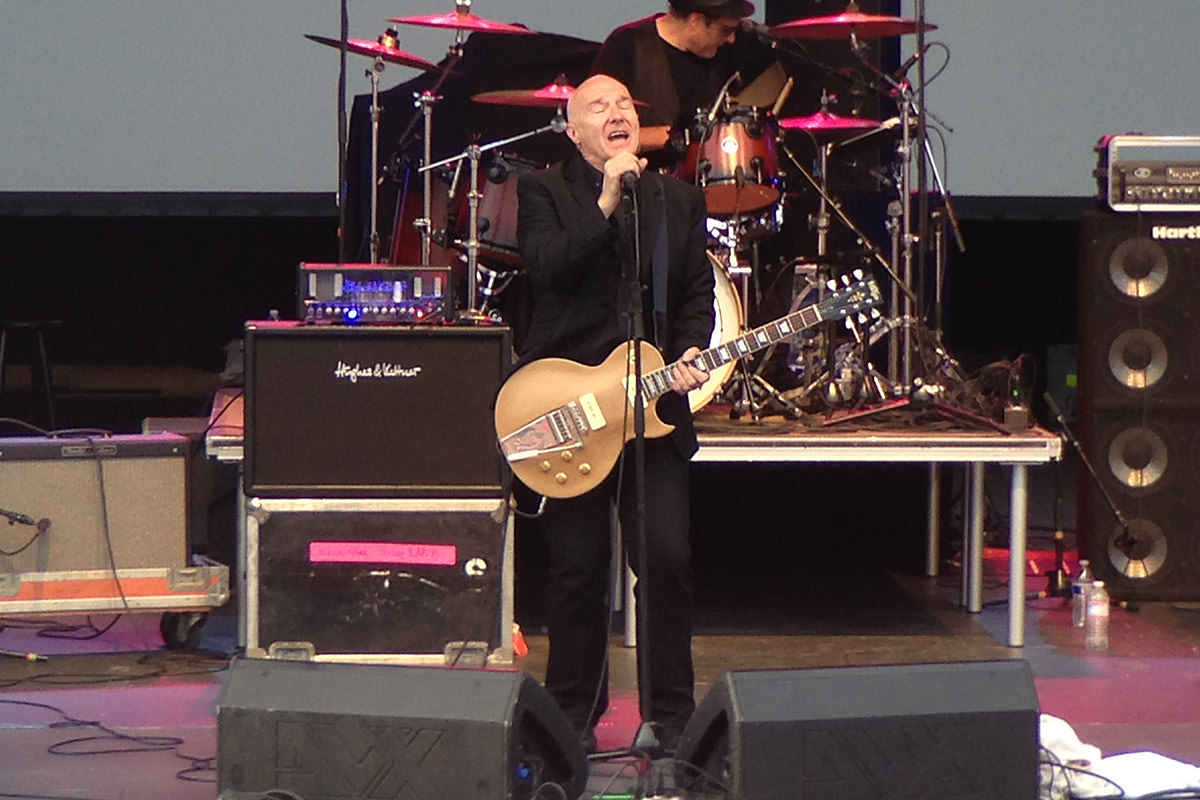 Absolutely amazing show. I think he took the breath away from every person in attendance.
When it comes to his track selection, any fan of Ultravox was bound to be disappointed because he only had time to perform five songs...
Hymn. A pretty track off of Quartet that played really well live. It was the perfect introduction to his set.
Fade to Grey. And speaking of surprises. Turns out Fade to Grey was not a song by Ultravox or Midge Ure's solo career... it's a song Midge wrote and produced for another band, Visage. A band I never knew existed, as I've always heard the song off of The Very Best Of... by Midge.
Vienna. To say that Midge did an amazing job on this song is under-selling it by a wide margin. He redefined the phrase "killing it" by blasting through the track with a vocal fury that exceeded even the astounding range he showed on the original recording... THIRTY-FOUR YEARS AGO! If there was anybody in the audience who wasn't already a fan when the show began... they are now.
If I Was. I love this song, obviously, but oh lord how I wish it could have been Reap The Wild Wind or Dear God or even Call of the Wild... all songs I love even more. What I wouldn't give to here those live (though, admittedly, Reap the Wild Wind would not be the easiest song to perform without a full band and backup).
Dancing With Tears in My Eyes. A great song I really like but, again, where was Dear God? After hearing how Ure belted out Vienna I was left dying to hear him tackle it. Still... this was a great track to close out his performance, and I'm happy I got to hear it live. I really shouldn't complain.
All in all... wow. Just wow. I would watch another show in a heartbeat.

• SHARK BITE EXTREME! Before heading to the Sandy Amphitheater, Marty (of Banal Leakage fame) and I headed to Joe's Crab Shack. They have a beverage called a "Shark Bite" that I really wanted to try (because it looks so cool), and the restaurant was fairly close to the venue. When the drink arrives, it's all vodka, rum, sweet and sour, plus Blue Curaçao... with a shark full of grenadine hanging off the side...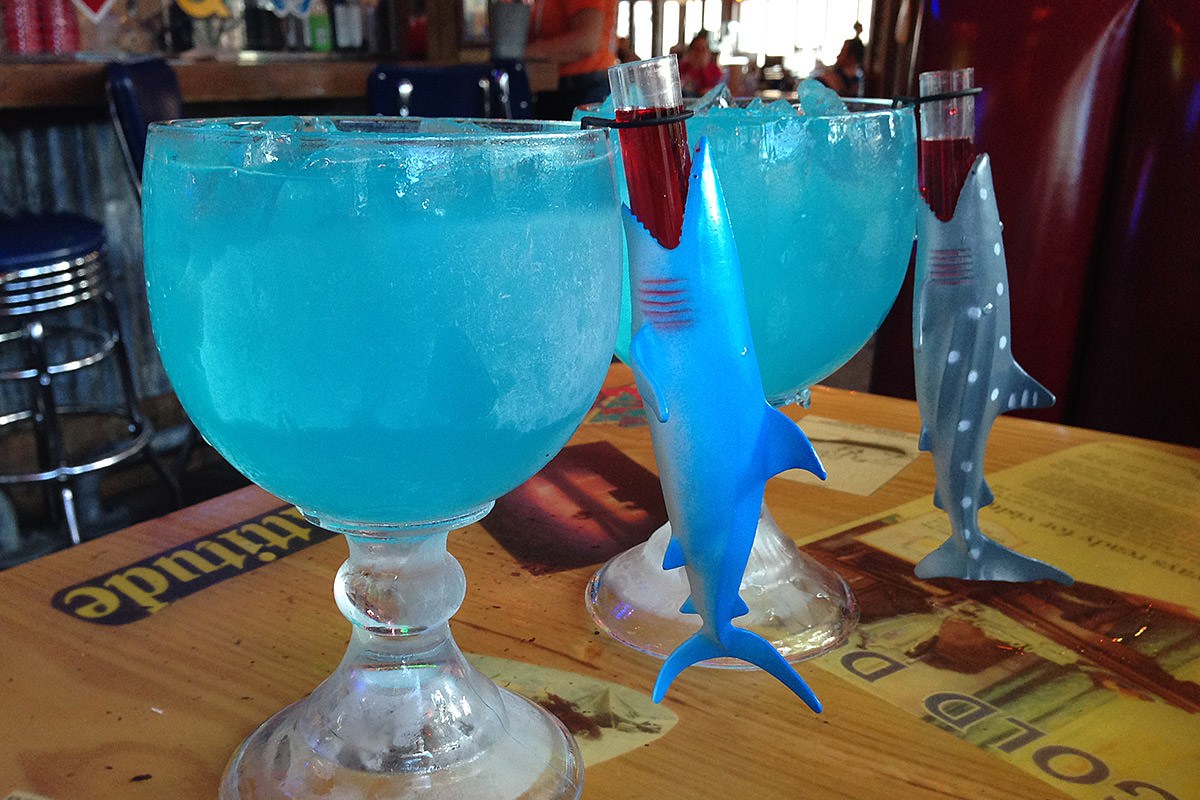 The idea is that you dump the grenadine into the blue "water" to make a bloody mess...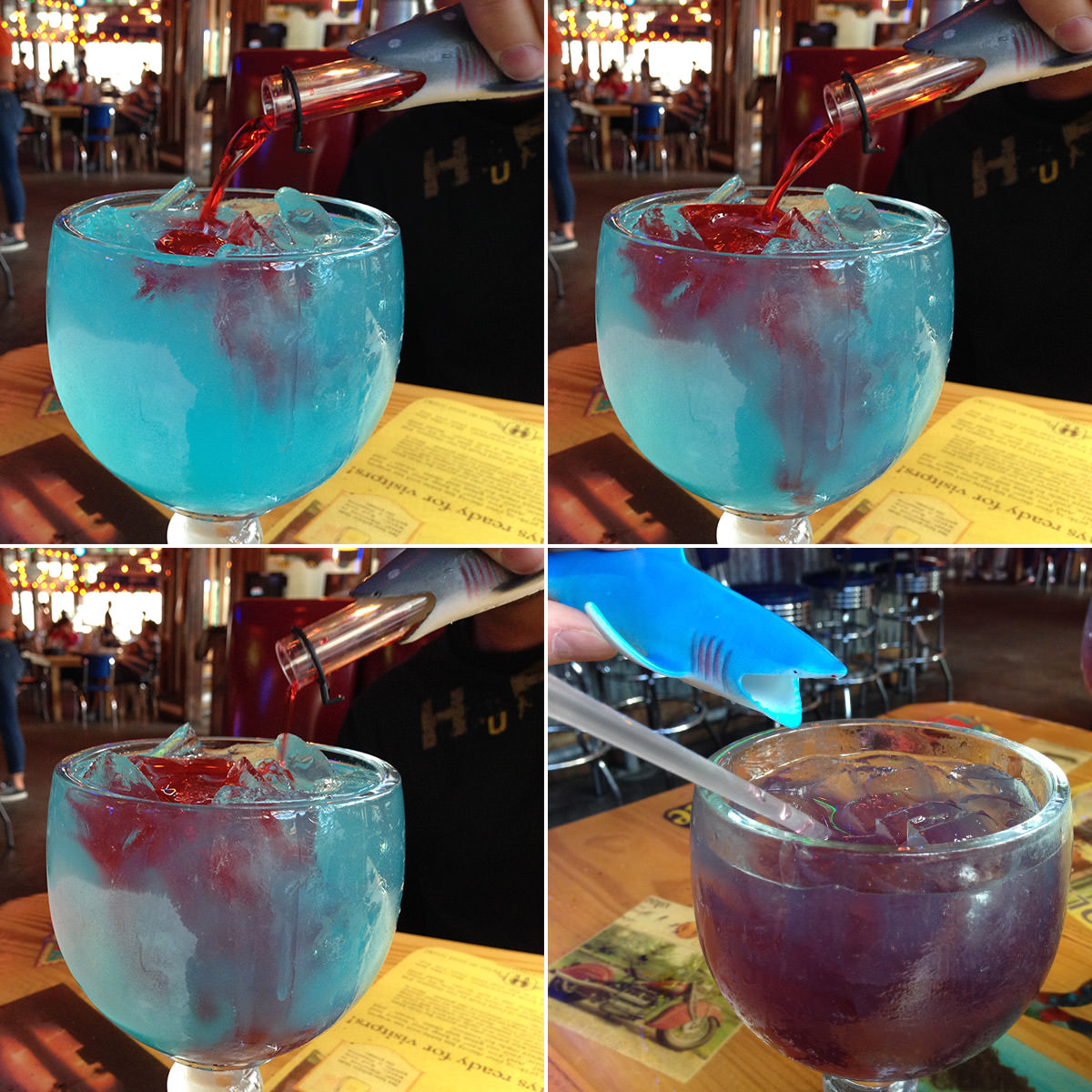 And it is cool... for a minute.
But what you ultimately end up with is a disgusting glass of purple stuff that's so sweet your teeth will ache afterwards.
You do get to keep your plastic shark though... and that's all I really cared about.
And there you have it. This afternoon I flew home from Salt Lake City without incident... walking on sunshine the entire way because I got to meet Erin Gray, hang out with one of my long-time blog friends, get a plastic shark... oh... and see one of my favorite bands of all time perform live after 27 years of waiting. A pretty great way to spend a weekend, I think.
Posted on August 21st, 2014

It's a good time to be a Thompson Twins fan.
Frontman Tom Bailey is touring with some other terrific 80's acts (including Howard Jones and Ultra Vox's Midge Ure) on the Retro Futura Tour. And a Thompson Twins 2-disc set Remixes and Rarities is due to be released in September.
As if that wasn't enough, he sat in with The Roots on The Tonight Show Starring Jimmy Fallon this evening...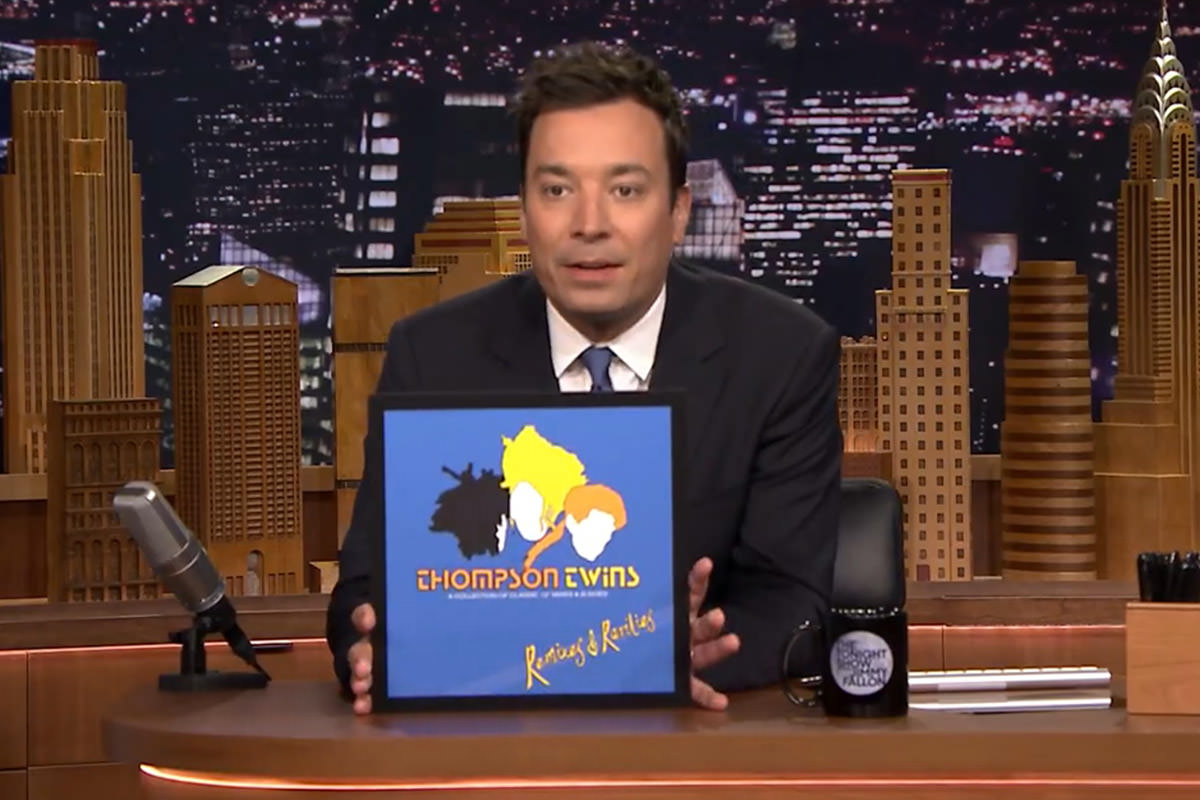 Please... please... please... let Tom be inspired to release some new Thompson Twins material after the tour is over. And then tour again.
And again.
Posted on August 18th, 2014

I never thought I would see The Thompson Twins perform live again. Since they are one of my favorite bands of all time, that's kind of a bummer.
But now, miracle of miracles, Tom Bailey (the lead singer and primary songwriter behind the band) is going on tour. Where he will be performing some of my most favorite songs. It seems too good to be true. It's all going to go all wrong, isn't it?
But then a video was posted of his pre-tour warm-up show...
Yes.
That'll do.
I Can't wait to see the Retro Futura tour next month. And who knows? Maybe next time he tours, Joe Leeway and Alannah Currie will join him. Wouldn't that be something.
That's not a question. It would totally be something.