Posted on April 17th, 2023

It's no secret that Batman is my favorite comic book super-hero. Mainly because he's not "super" at all, but is instead a mere mortal with an amazing skill set that is able to hold his own with god-like beings. A good writer can make that interesting. A great writer can make that phenomenally entertaining.
At his core, Batman is a detective. The best Batman stories utilize this in one way or another. When I first started reading comic books, there were two titles devoted to him... Batman and Detective Comics, the latter being more detective-oriented than just a guy dressed as a bat pummeling bad guys.
Bringing the character to film has been a mixed bag over the years. Some efforts are good. Some efforts are very good. And a few are extraordinary.
And here's how I rank them out...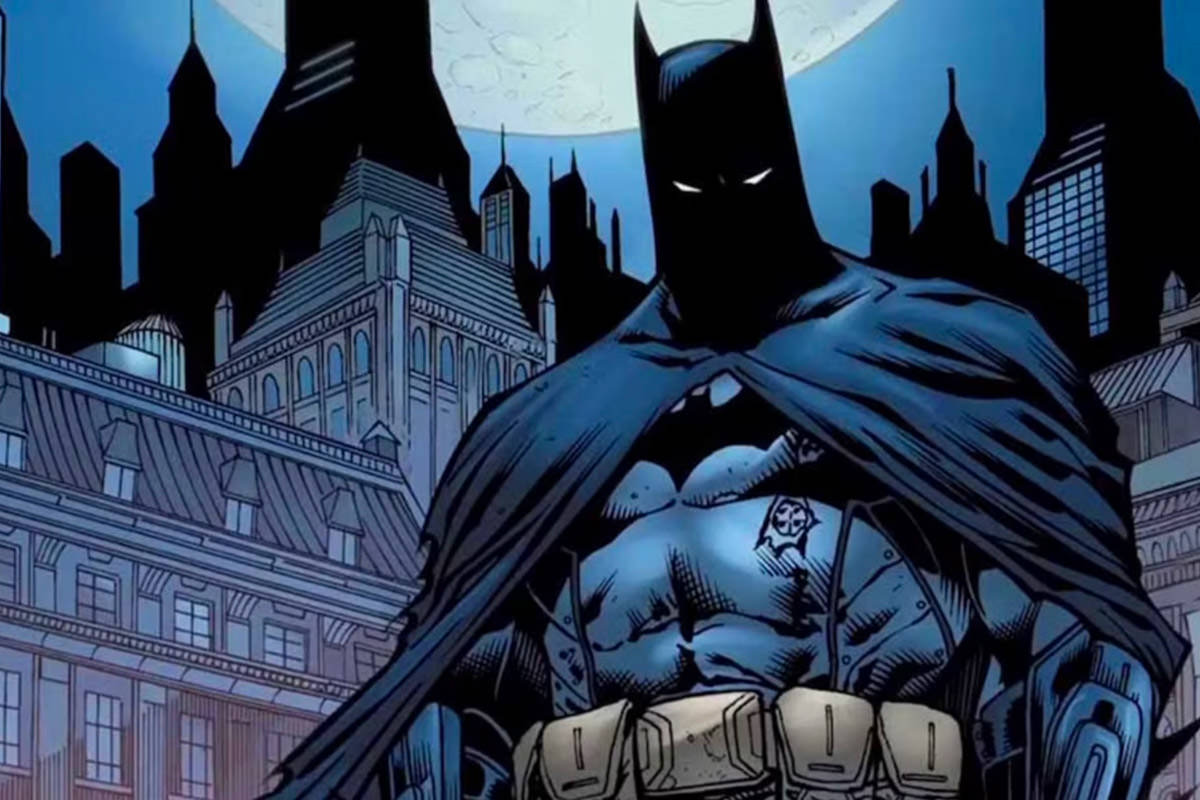 The Dark Knight - The best of the best of the best when it comes to cinematic Batman. Heath Ledger gave us the Joker we've always deserved, and I maintain that Bale's Batman works better than any other on the Big Screen.
Batman: Mask of the Phantasm - The Batman animated series is some of the best Batman ever made. And Mask of the Phantasm is in my top ten out of all of it.
Batman Begins - I don't know that The Scarecrow works as a big screen Batman villain, but Nolan's debut bat-movie certainly gave it the best shot possible. Though I'd argue that the Nolan Trilogy's MVP is Morgan Freeman as Lucius Fox, and that's particularly true in this film.
The LEGO Batman Movie - Will Arnett delivers the cheesy that makes LEGO Batman work so well. But that would be useless without a good story, and this one had it.
Batman & Mr. Freeze: SubZero — Like Mask of the Phantasm, the fact that this spun out from The Animated Series did not diminish my love of the movie one bit. Everything about the film was beautifully realized, and there are days that this is all the Batman I need.
The Dark Knight Rises - This was an actual ending to the Nolan Trilogy, which surprised me given how it mostly closed the door on Christian Bale's character. That being said... Bane as the villian seemed like quite a stretch, but kudos to Tom Hardy for making him as memorable as possible.
Batman - Probably one of the more important bat-movies made because it reinvented the character in a way that made him slightly more serious instead of the buffoonery we got with the television show. Keaton brought a psychological edge to Tim Burton's vision, while Jack Nicholson made Joker what he needed to be in order to be taken as a serious threat.
Batman Returns - This wasn't a great sequel to Batman, but Michelle Pfeiffer and Danny DeVito just killed it as villains which took things next level and saved the movie.
Batman: The Movie - Hey, the classic Adam West Batman was the only game in town for quite a long time... and "The Movie" was the ultimate finale to the first season of the show. While absurdly silly (Bat Shark Repellant?) it was a pretty good for what it was. And more respectful than any of the turds that dropped out of Zack Snyder's ass.
Batman Forever - The Joel Schumacher movies betrayed absolutely everything that Tim Burton had carved out... but at least this one has Jim Carrey and Tommy Lee Jones.
The Batman - I do not for the life of me understand the critical acclaim for this shitty Batman movie. It is just awful in every possible sense... despite Robert Pattinson doing a decent job over a flawed script and Zoë Kravitz being a great Catwoman with a terrible story.
Justice League (The Snyder Cut) - This was a shitty movie with a shity, stupid take on Batman that made me a little crazy because I knew there was no coming back from this disaster.
Batman and Robin - I wouldn't have thought that Joel Schumacher could possibly crap out a worse movie than Zack Snyder... but here it is. Every last thing about this horrific mess was tragic, and it's unreal how much money they sunk into something this bad.
Batman v Superman: Dawn of Justice - First Zack Snyder turned in a truly dreadful Superman movie, and then he unleashed this pile of shit. It was a stupid concept plagued by a stupid story plagued by awful choices at every turn.
Justice League (Theatrical Cut) - This is easily one of the worst super-hero films ever made. And then they had a bad movie turned into a worse movie by having Joss Whedon "joke it up" so it was more Avengers-like than the dark, dour, joyless, car-fest that Zack Snyder was intent on making. So bad. So very, very bad.
Posted on April 18th, 2022

IT'S LET'S WATCH A MOVIE WEEK! Where I live-blog me watching a film and comment along the way! Most of these films I watched a while back, I just wanted to hold off talking about them until more people had a chance to see them. Because of the pandemic, and all that.
Today's movie is one I watched just tonight when it debuted on HBO... The Batman!
If you haven't seen it yet, this will obviously be a spoiler-filled entry. And probably not make a lot of sense. You've been warned.
If you're somebody who just wants me to summarize and not have to read through the smalltalk to see how I felt, here you go: The Batman had a lot of hype that gave me hope, but it doesn't get anywhere near touching the terrific Nolan trilogy. Heck, it doesn't even get close to the two Michael Keaton films. It's probably on-par with the Joel Schumacher movies for their idiocy, but The Batman at least tried to respect the character. Unfortunately it's a boring, morose, joyless slog of a film that made me long for Ben Affleck's take on the character. My favorite Batman is the detective who's good in a fight. But here we get an emo goth take that just didn't work for me. Zoë Kravitz made a darn good Catwoman, but I spent all her scenes wishing that she was doing something better (like her great canceled show, High Fidelity) than wasting her time with this. And, alas, the sexual tension with Batman was non-existent. And don't get me started with The Riddler, who was badly handled from the start and spent his pivotal scenes yelling to no effect.
DAVE GRADE: D

We start out with a boring monologue that does its best to set the tone of a dark, brooding Batman. There was no need. THAT'S ALL HE IS THROUGHOUT THE ENTIRE MOVIE.
The Riddler is clearly an ultra-violent, murdering psychopath.
Batman beats up a group of criminals, then let's them all run away. What was the point of that?
Batman shows up to a crime scene and apparently there's a police officer who had no idea that he's been working with the police. I guess Gotham P.D. doesn't have office gossip?
And of course there's always got to be that ONE PERSON who goes off on a fucking idiotic "HE'S A VIGILANTE FOR CHRIST'S SAKE!" rant. Thanks for not letting me down, Matt Reeves.
And here we go with a Nirvana song (Something in The Way) which is a heck of a shortcut to piling on dreamy despair and brooding to a movie overrun with despair and brooding.
"Dear Violence Diary..."
Ulysses Klaue! Welcome to the DC Universe!
It's like... they don't get Batman at all. When he's off the clock, they make him every bit as brooding and antagonistic as when he's got the cowl on. How in the hell isn't he not immediately recognized since he's not making any attempt to be a different person? In the comics he's a frivolous billionaire playboy for a reason. NOBODY suspects that Bruce Wayne could be Batman.
Bruce Wayne puts on sunglasses indoors. He's that cool.
My God. The sound balance is so annoying in this film. I was struggling to hear dialogue one second... then blasted through the back wall of my living room the next.
It's The Penguin! Solely showing up to establish him for a future HBO Max series... or so I hear.
The sound levels mysteriously drop by a factor of ten so we can conveniently hear the dialogue here.
God. The dialogue is shit. "Hey! Take it easy! Do you know my reputation?" — "Yeah, do you?" — Obviously he does. What kind of dumbass question is this, Batman?
Batman in his classic trucker hat disguise spying on Catwoman. Yeah, why not? Ooh! And here's Catwoman cat-burglaring! Refreshing!
Zero sexual tension between Batman and Catwoman... the hallmark of their relationship.
So... The Riddler is now a sadistic, unhinged murdering monster. That's quite a departure from the source material, where he's a madcap puzzle-obsessed guy who comes up with riddle-derived crimes!
Catwoman is a gum-smacking whore? NNNNNNOOOOOOOO!!!
Dang. No sexual tension with Batman, but Zoë Kravitz sure causes sexual tension in me! WHY DID THEY CANCEL HIGH FIDELITY?
Geez, Batman! Way to exploit and endanger Catwoman! And it's laughable how he heaps abuse on her and then is all upset when she bails. It's like... how clueless can you be? You're the world's greatest detective?!?
How are people not all... "Oh look... there's Bruce Wayne. That guy is as moody as The Batman!"
God. We're an hour in and I don't even know what this movie is trying to say. So much time wasted making this as boring as possible.
Boy, Batman, that's damn cold. Joke about the D.A. getting his head blown off when he has a bomb strapped around his neck. And more than a little sadistic.
God. The Riddler is so over the top as to be ridiculous. There is nothing even remotely interesting going on here. Nothing. What a pathetic villain for a major motion picture. They are actually trying to make The Riddler act more like The Joker, but to ill-effect. And I'm guessing the next film will be The Joker, yet again, starring (Lord help us) Barry Keoghan (just arrested for public intoxication). Where can he even go from here?
This is getting monotonous in it's stupidity. Batman quarrying off with the cops. And it's a crime to insult an officer? WTF?
Glider Suit Batman toy, unlocked!
It feels like two hours have dragged by. It's been an hour and fifteen minutes. That is not a good sign for a comic book movie. Or any movie, really.
Is it Batman-Catwoman team-up time? Nope. Doesn't matter... because here's the latest Batmobile! I wish that directors would study movies like Baby Driver so their car chase scene ends up being more than just obtuse viewing angles and squealing tires. The rain is nice. The Penguin being able to drive like Mario Andretti is just silly.
It's just... God. So slow. Do we really need a yelling scene between Gordon and Penguin? What value does this bring to the movie? I am bored out of my frickin' mind.
We're at the one-hour-and-forty-minute mark. And now we know that The Riddler is after Bruce Wayne? Maybe? And it ends up being because Bruce's dad wanted Falcone to scare a journalist into keeping quiet about his wife's mental illness? Well, I guess that's a plot you could saddle a movie with. Not a good one, mind you. But there it is.
Catwoman kisses Batman for absolutely no reason. Other than she wanted to, I guess. After telling him that Falcone is her father.
Oh joy. Batman is taking a page out of Suicide Squad's Joker to put the pieces together. Waiting for him to lay down in the middle of his Riddler connectivity diagram and start cackling. Blergh.
Brooding Bruce Wayne confronts Falcone in the least interesting way possible. Boy this movie is intent on boring the hell out of me.
Why in the hell does Alfred put up with this constant abuse? Glutton for punishment, I guess. Because I don't care how obligated I felt to Bruce or how sorry I felt for him... LATER!
I DON'T GIVE A SHIT ABOUT ANY OF THIS! HOW CAN THEY MAKE BATMAN BE THIS BORING?!? You have to really, really want to make a boring movie when Batman is at the middle of it.
"This is for my mother." Misses her target. Shoots the wall at ridiculously close range. Hey, you tried, I guess. Mommy's proud of her little girl, Catwoman.
Strangling her? Wow. Daddy is very mad about his little girl shooting his wall.
If every clean cop in Gotham is watching Falcone being taken into custody... who's out protecting the city? And a lot of good it did... Falcone just got whacked in front of all of them!
THE RIDDLER IS PAUL DANO! HOW COOL! (of course I knew this, but it's weird to only just now see his face).
Gawd. This final confrontation with Paul Dano is an excruciating drag. Like the entire movie. Why should this be any different? Just a bunch of yelling. So much fun.
Oh noes! Gotham City is below sea level? THANKS, GLOBAL WARMING! Sorry you're a failure, Batman.
Jesus. Still more incoherent yelling by The Riddler. And he's got groupies! THERE'S STILL A HALF-HOUR LEFT?? FUCK!
Might as well shoot the candidate for mayor. Makes about as much sense as everything else in this shitty fucking movie.
Batman goes super-batty on this guy's face! But he's okay! It's all good! But whoops... Batman's mantra comes back to haunt him. Oh noes! He's no better than the criminals he fights! WHAT A TOTALLY UNIQUE TAKE ON BATMAN WITH AN OBSERVATION THAT'S NEVER BEEN MADE BEFORE EVEN ONCE!
Oh dang. Batman's not dead and electrocuted as I had hoped. Guess there's room for a sequel... a daring concept.
Nirvana again. We've come full circle. And now another boring-ass monologue over shit that doesn't matter. Gotham is a flooded mess... for what? Who cares?
Call me... JOKER!
OH MY GOD! WE'RE STILL NOT DONE?? What kind of torture is this?
Posted on October 17th, 2021

My heat is still on, so things are toasty here at Blogography... because an all new Bullet Sunday starts... now...

• AWWWWW! You guys... YOU GUYS...
Derpy puppies are the best puppies.

• Darwinism! Fuck your 12 years of med school... Dr. Google is my god now!
I just feel bad that the kids are at the mercy of this stupid shit. But... I suppose if they are just going to continue propagating it to newer generations, it might be for the best? It sickens me that anti-science has become so prevalent and dangerous that these kind of thoughts go through my head, but here we are. What the fuck has become of us?

• Fury! I didn't just dislike the Shazam! movie... I loathed the fucking thing. It was categorically awful from start to finish. Now, thanks to DC Comics' "FanDome" event there was a look at the sequel...
Honestly? I had zero intent on watching the thing... even when it came out on video. But then they cast Helen Mirren and Lucy Liu as the villains? NOW I AM FORCED TO WATCH, DANGIT! Hopefully i doesn't suck as hard as the first one.

• Cuntry! Not only do I know all of these countries, I've been to all of them except Chile. But I did get close when I visited Argentina on the way to Antarctica, you condescending fuck...
The entire channel is filled with "If you don't get these, you're American" TikToks... and it's like... look... I get it. Americans are largely ignorant of the world outside our borders. But constantly harping on this ceases to make it funny... it just makes you a fucking dick.

• The BATman! BWAH HA HA HAAAAA!! ZOMFG! They went over the top… and not in a good way. Maybe it's the way the trailer is cut together, but this looks fucking embarrassing...
Apparently the Nolan Dark Night Trilogy is still safe as the defining cinematic Batman. Oh well. I guess I'll know for sure once I've seen it.

• DOG SENSE! Jesus. It's just... why. If you disagree with policy, DON'T FLY. It's not fucking rocket science. Though apparently it is for assholes like this...
Please just get the COVID you're dying to get, then pick up your Darwin Award already. I'm so sick of this shit.

• Ending on a Happy Note! Boy... Yes Theory is back and I somehow missed it! This is pretty great...
=sigh= I miss travel. The world is full of such wonders.

And now I'm off again...
Tags:
Batman
,
Bullet Sunday
,
Dumbassery
,
Dumbasses
,
Fuck My Life
,
Fuck This Shit
,
Movies
,
TikTok
,
Travel
Categories:
Bullet Sunday 2021
,
Movies 2021
,
Travel 2021
—
Click To It:
Permalink
—
0 Comments: Click To Add Yours!
Posted on August 23rd, 2020

Fan conventions may be on hold, but don't get your super-suit tights in a bunch... because an all new DC Comics Fan Dome Edition of Bullet Sunday starts... now...

• FAN DOME! In the absence of fan conventions (like Comic-Con) there's been an awful lot of "virtual cons" happening. DC Comics held their own virtual con event this weekend, called Fan Dome. The only thing I actually tuned in live for was Wonder Woman 1984 and Suicide Squad. Everything else was just when it hit YouTube. Precious little information was dropped for Aquaman 2, Shazam 2, or a new Superman film, but everything else happening in the next 2-3 years was touched upon. Let's take a look, shall we?

• THE SUICIDE SQUAD! Technically, this is Suicide Squad 2, but in order to distance James Gunn's take on the franchise from the previous installment, they added "The" in the front and left "2" off the back. Packed to the gills with characters even more obscure than the original team, Gunn promises a unique take on the material which follows his incredible success with the Guardians of the Galaxy flicks over at Marvel. Out of all the films DC is unleashing on us, this has the best shot of my liking it...
ODDS TO LIKE IT: 85%

• WONDER WOMAN 1984! I was completely unprepared for Patty Jenkins' incredible Wonder Woman movie, released in 2017. It was a fantastic, faithful, and fully entertaining representation of everybody's favorite Amazon for the silver screen. Three long years later, we're finally getting a sequel. I am not 100% sure how exactly how this wacky throwback is going to play out, but the trailer sure looks encouraging...
ODDS TO LIKE IT: 75%

• THE BATMAN! When it comes to Batman live-action movies, the character has fared better than most, but there have been some serious missteps...
Batman (1989) Demented Tim Burton Batman fun!
Batman Returns (1992) Memorable for Danny DeVito and Michelle Pfeiffer and an absurd story.
Batman Forever (1995) Joel Schumacher taking a huge, stupid dump on the franchise.
Batman & Robin (1997) Joel Schumacher's nail in the coffin of Batman movies.
Batman Begins (2005) Christopher Nolan reinvigorates Batman for film in a new trilogy.
The Dark Knight (2008) The pinacle of Batman movies with the definitive Joker.
The Dark Knight Rises (2012) A drastic step down has Batman ending on a whimper.
Batman v Superman: Dawn of Justice (2016) Zack Snyder shits all over Batman, specifically, and super-heroes, in general.
With the exception of The Dark Knight Rises, the best Batman going has been the LEGO games/movies and the animated cartoons. And here we go again, this time with Matt Reeves directing Robert Pattinson in The Batman. Alas, it's looking like a bit of a mess in the trailer, but who knows?
ODDS TO LIKE IT: 25%

• BLACK ADAM! I hate hate hated the Shazam! movie. Now we're getting a movie around one of Shazam's biggest villains, Black Adam. I have no clue what this is supposed to be. Is he fighting Shazam? Is he going to be an actual villain? Who knows. I'd abandon all hope, except Dwayne "The Rock" Johnson is starring in it, so I guess that's something.
ODDS TO LIKE IT: 20%

• THE FLASH! One of the worst parts of Zack Snyder's shitty Justice League was his take on The Flash. Wrapped in one of the shittiest movie super-hero costumes of all time, Ezra Miller's godawful versions looked like a pile of junk instead of the sleek, elegant character from the comics. And those horrific "jokes" that he simply would. not. shut. up. with (courtesy of Joss Whedon, I'm guessing?). has me not giving a crap about this movie. About the only thing even remotely interesting to me is the fact that Michael Keaton's Batman will be making an appearance. Otherwise? Ugh.
ODDS TO LIKE IT: 10%

• JUSTICE LEAGUE: THE SNYDER CUT! One of the worst super-hero films ever created, Justice League was a horrific pile of shit that followed Zack Snyder's truly awful Batman v Superman Dawn of Justice and Man of Steel fiascos. While the fact that Snyder has created it guaranteed it would suck, the fact that Joss Whedon was brought it to make it "funny" in the hopes it would perform like his two Avengers movies made it even worse. An inconsistent mish-mash that I hated more than I ever thought possible. Now Zack Snyder has been given millions of dollars so he can "restore his vision" for the film. Which means it's still going to be a pile of shit... it's just going to be a consistent pile of shit.
ODDS TO LIKE IT: 2%

I suppose if theaters ever open up in the USA again, I might actually get to see some of these. But, more likely than not, I'll just be waiting for home-video. If I'm going to risk death in a theater, it won't be for anything coming out of DC Comics, that's for sure.
Posted on June 24th, 2018

Gather ye rosebuds while ye may, because an all-new Bullet Sunday starts now...

• Go West! And so tonight was the second season finale of HBO's Westworld. After being shocked to my core my the brilliance of the first season, I was really looking forward to what happens next. Unfortunately what happens next has largely been a confusing mess and a disappointment. All sympathy built up for the hosts trying to break free of their endless torture evaporated as psycho-Dolores lowered herself to the level of a human and wholesale slaughtered people by the hundreds...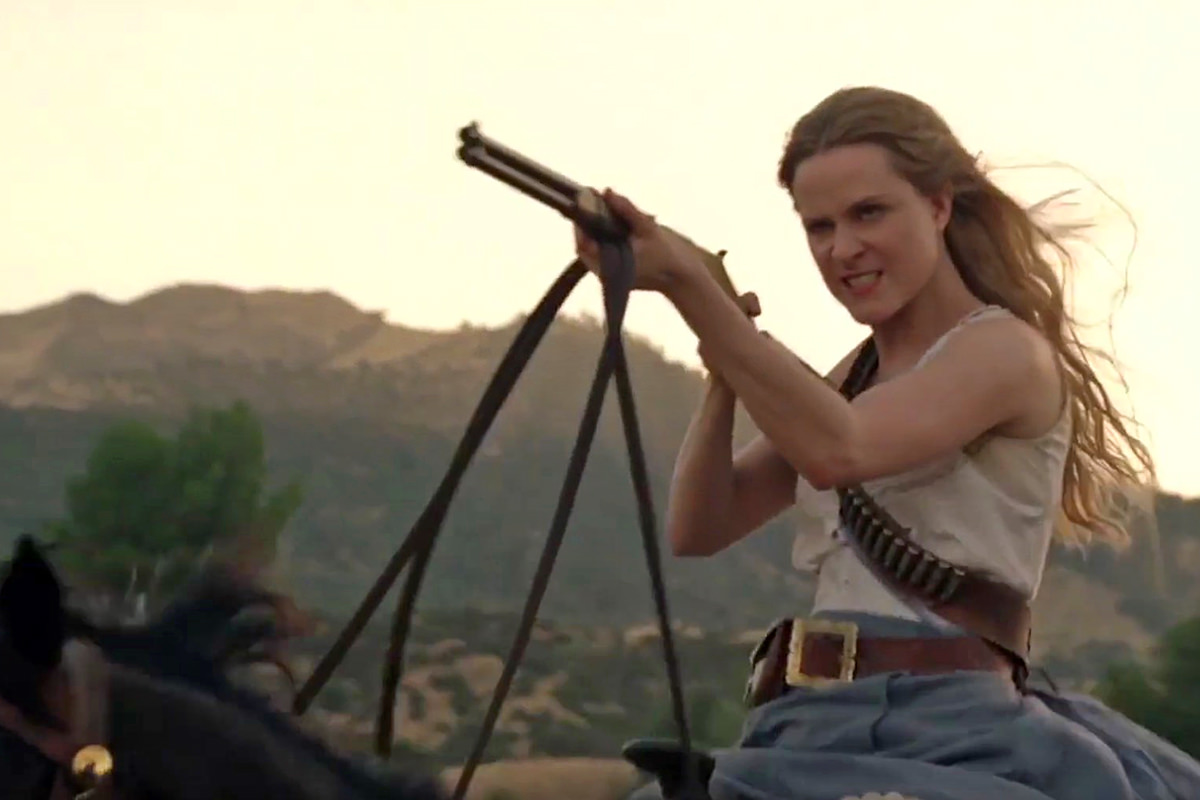 But there were bright spots of course. The diversion into Shogunworld was a bit boring, but at least it was different. The return of "Ford" was a welcome treat. And then came episode 8, Kiksuya, which was a totally random departure, but absolutely beautiful to behold...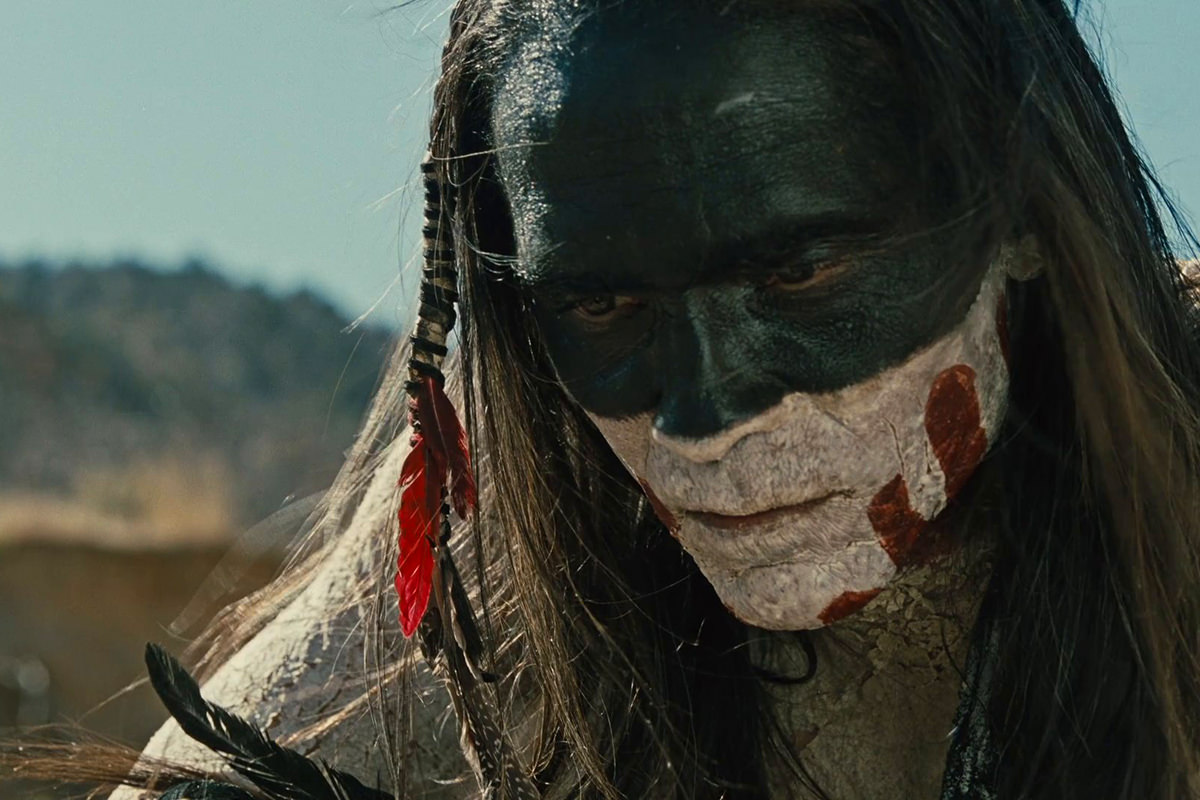 And then there was the finale.
I won't delve too deep into spoilers here for those who haven't seen it. But I will say that this season was a frustrating jumble of timeline jumps that were needlessly complex... and clumsy in execution compared to the first season. The finale didn't do much to make the more esoteric story beats any easier to comprehend, but it did wrap up some critical storylines and toss in enough twists to make me glad I invested my time in watching it. Here's hoping that the third season will try not to go so absurdly meta-philosophical and be more clever than obtuse.

• Paul! If you're even a casual fan of The Beatles, this is for you...
If you're a massive fan like me, it's really for you though.

• Batfleck! This article about DC's horrible handling of the Affleck Batman era nails it. How can you have a Batman at the end of his career be a part of a larger, continuing story? The Batman that Zack Snyder created makes absolutely no sense for The beginning of a franchise... Affleck or no Affleck... and it drives me crazy that Snyder was so sublimely oblivious to this fact. What? Batman is just going to be this old, broken, sad character on his last legs in every movie from here on out? So stupid. I've waited most of my life for DC characters to come together on the big screen... I've been dreaming about it since the Christopher Reeves' Superman movies... and I'll never forgive Zack Snyder for his heinously bad vision that ruined everything. All he had to do was look at the Bruce Timm animated shows (or decades of actual DC comic books) to see how Batman could work... both alone and in a larger narrative... but he decided to make something totally lame, incoherent, and just plain awful instead. He was the wrong choice for these films from the very start because he had no interest in portraying the characters as they are, but instead wanted to"put his own stamp"on them. And sadly, that's exactly what we got.

• Simba? This was made over a year ago. I am just now finding it. High-larious...
Genius!

• Fan! Jake was hanging around while I was working in bed. He wanted to be petted, so I obliged for a bit...
Then the temperature started rising so I turned on the ceiling fan...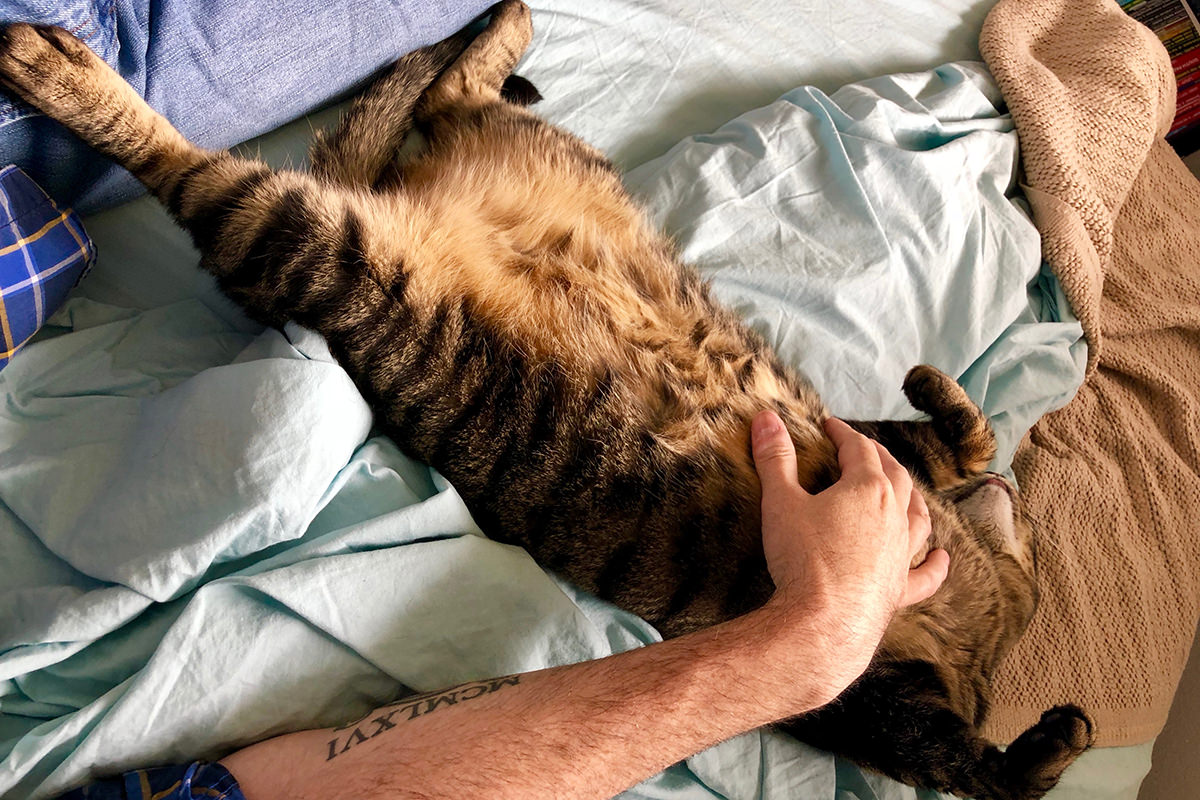 Jake loves airing out his junk, that's for sure.

• Act! Posted for no particular reason...
It's textbook, really.

And, on that foreboding note... time to finish up Luke Cage on Netflix! If you're not watching this, it's worth your time. The show is a slow-burn with incredible acting by a cast to die for. If Alfre Woodard doesn't get a truck-full of awards for her amazing work on Luke Cage, there's something wrong.
Tags:
Batman
,
Bullet Sunday
,
Cats
,
Movies
,
Music
,
Television
,
Westworld
,
YouTube
Categories:
Movies 2018
,
Music 2018
,
News – Politics 2018
,
Television 2018
—
Click To It:
Permalink
—
1 Comment: Click To Add Yours!
Posted on July 24th, 2017

I am so far beyond giving a shit about Zack Snyder's shitty DC Comics super-hero movies that I honestly don't know if I'll even bother seeing Justice League in theaters.
I mean, just look at this bullshit trailer...
Some observations...
Dark. Dark. Dark. Dark. And more dark. Jesus, what an awful-looking downer of a movie. The occasional attempts at humor are completely wasted when the atmosphere is nothing but bleak, dire, and depressing.
Cyborg and The Flash look like total and complete shit. Whomever designed their fucking horrifically bad costumes should just give it up. Aquaman is equally incomprehensible, but at least he doesn't look defective.
In an obvious attempt at playing off the tremendous success of Wonder Woman, they lead off with her... but she's fighting a small group of regular human bad guys? Pathetic. FUCKING PATHETIC!!! We've seen this stupid shit over and over and over and over and over and OVER AND OVER AND OVER AGAIN!! IT'S NOT FUN! IT'S NOT INTERESTING! IT'S JUST BORING AND SAD. WHAT THE FUCK?!???
And OH MY GAWD... ENOUGH WITH THE SECRET IDENTITY CRAP! I am so very, very thankful that Marvel gave up on this silly bullshit. They use it when it makes sense (ala Spider-Man, who is ultimately just a kid with a regular life to hang onto) but everywhere that it is just a tired distraction, they've not bothered to bore us with it. But DC? No. We've still got Bruce Wayne crap to bore us. Still got Clark Kent crap to REALLY bore us. And now they've decided to saddle Wonder Woman with Diana Prince working as a fucking museum cleaning lady? WHO GIVES A FUCKING SHIT?!? Seriously... does Zack Snyder EVER take a minute to look at what makes modern super-hero movies work? EVER?!??? Secret identities were a great way to fill time without a need for expensive special effect shots in the 1980's... but we're waaayyyy past that now. We get it. DC heroes have secret identities... but you don't have to fill precious screen time with it anymore. GET OVER IT ALREADY!
Nice to see the Amazons again... but the introduction of the movie's big bad (Steppenwolf?) is almost cringe-worthy. Are DC's costume designers forced at gunpoint to put unnecessary and distracting textures EVERYWHERE? It looks fucking ridiculous. Jack Kirby's creations deserve so much better than this.
At least they make Aquaman's underwater action look good. Maybe there's hope for the upcoming Aquaman movie, and it will be another Wonder Woman rather than a shitty Man of Steel or Batman vs. Superman. If, for no other reason, than we're getting James Wan in the director's chair. Hopefully he'll add some fucking FUN to the film instead of fifty layers of depressing. Again.
Oh joy. I was worried we would get all the way through the trailer without seeing a Wonder Woman ass shot. But, nope... even after helping to win World War I, she's still just another piece of ass to DC's movie division!
After getting a frickin' amazing "speed effect" with Quicksilver in the X-Men films... and a more subtle, but equally good speed effect for Quicksilver in Age of Ultron, just look at the awful thing they came up with for The Flash. Running in slow motion to simulate super-speed? Groundbreaking. Or it would be if The Six Million Dollar Man hadn't pioneered it in the 1970's. Even when they do move him at actual super-speed, the overabundance of lightning is just silly. Does he kill people with all that stupid electricity when he runs by them? I mean, it's fine when used with subtlety, but this? Zack Snyder is obviously compensating for something here. Probably a shitty story.
And... again with the disaster porn. It's as if Zack Snyder doesn't know how to make a movie without the entire world exploding. Which begs the question... how the fuck are there any people left alive on earth when absolutely everything is getting destroyed all the time? This is fucking absurd, and I don't understand how the entire plot of DC's latest film slate can be summed up as "explosions." Doesn't anybody at DC care?
It's said that Joss Whedon is doing extensive reshoots for Justice League after Zack Snyder had to remove himself from the film to deal with a family emergency. I don't think punching up the dialogue (Whedon's specialty) is going to help. It's just pouring more money down a hole. What's really sad here... almost to the point of tragedy... is how much better the DC television division is at making good super-hero live action. They should have turned the Justice League movie over to them and built on the terrific, faithful, and far-superior versions of The Flash and Superman they already have on TV.
But instead we got this crapfest.
Maybe one day we'll finally get a DC Cinematic Universe that doesn't suck copious amounts of ass... but, sadly, that day is not today.
Or even tomorrow, apparently.
Posted on June 11th, 2017

Time to bask in the rosy glow of the blogosphere, because an all new edition of Bullet Sunday starts... now...

• Batman! It's difficult for me to think about Sunday bullets when my head is trying to wrap itself around the passing of original Batman Adam West. It's even tougher to try and explain how his television show influenced my childhood. Yes, the show was cheesy as all get-out, but my love of comic books and super-heroes all goes back to Batman, which I faithfully watched in reruns every day after school...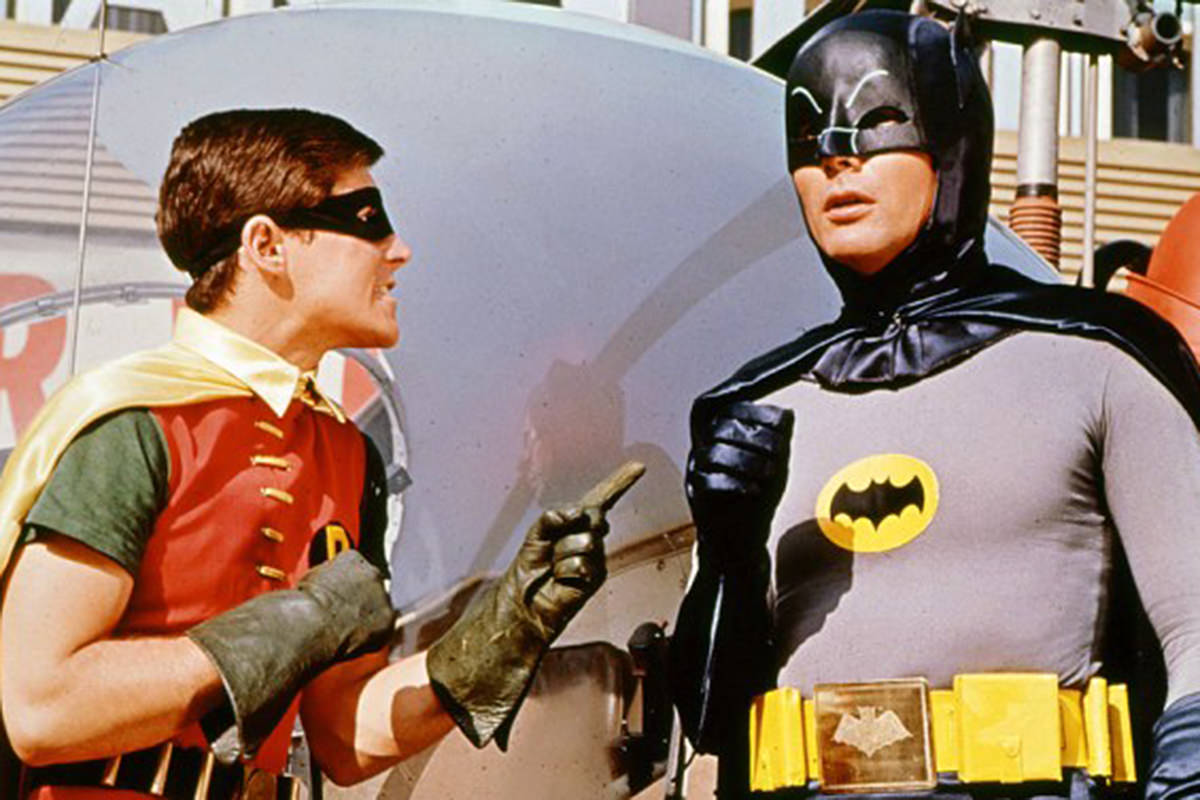 But the thing that cemented me as an Adam West fan is how the actor totally owned his character, and leveraged everybody's love of who he was to get an entirely new career as an animation voice actor. While probably best known for the Mayor of Quahog in The Family Guy, he voiced dozens of roles...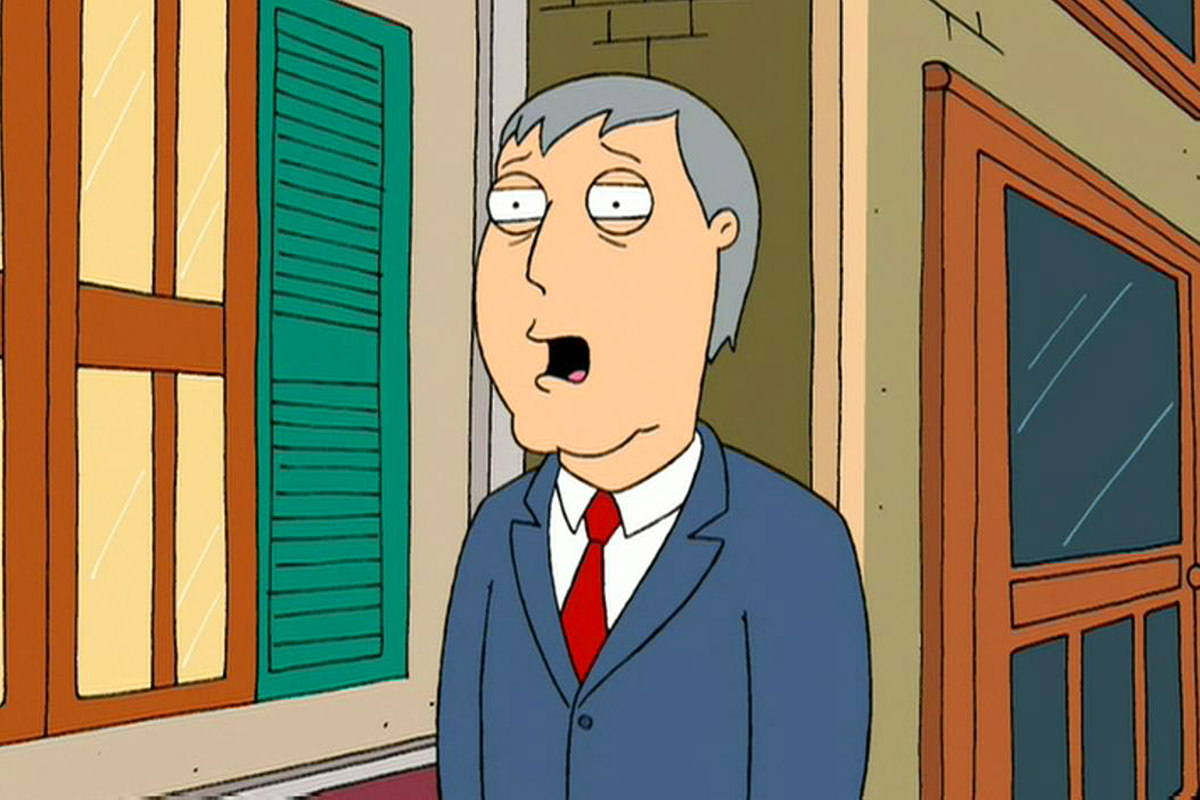 There have been a lot of famous people rushing to express their condolences, but the one we've been waiting for is from Adam West's Robin, Burt Ward. And with that... godspeed, Adam West. You will be missed.

• Black Panther! And... we're finally getting a real look at the long-awaited Black Panther movie. Like everything Marvel touches, it's looking incredible...
And, to think, we've got the new Spider-Man: Homecoming and Thor: Ragnarok movies coming soon! So great.

• LEGO CATS! What happens when two of your favorite things get smooshed into one? There is a company making LEGO Cats!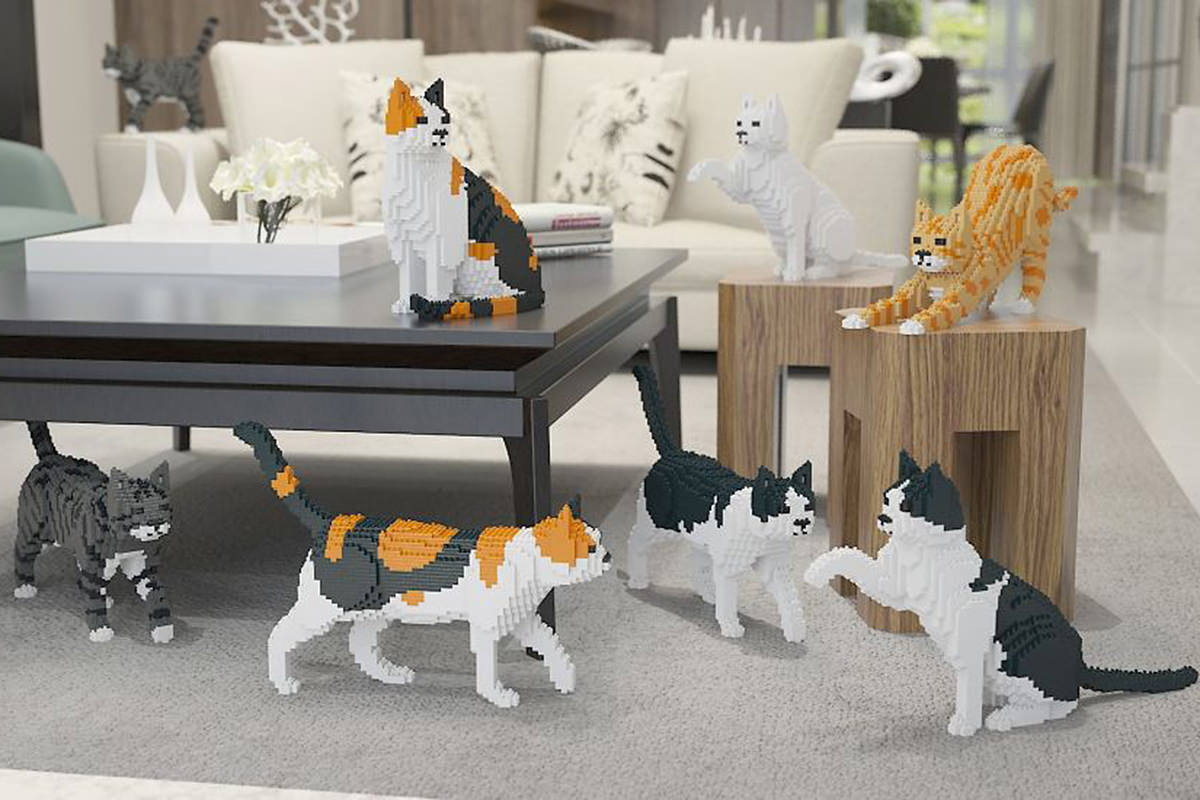 AWESOME! Thanks to long-time friend and food blogger extraordinaire, Foodiddy, for the link!

• Nail Me! Of the many tools I've invested in, my pneumatic brad nailer is one of my favorites. Being able to BAP! BAP! BAP! nails into place is a time-saving bit of wonderful I can't get enough of. There's a price you pay, however, and that's having to lug around an air compressor. For this reason, I've been dreaming of buying a nailer that is cordless and tankless... like the Milwaukee 18-Volt 15-Gauge Angled Finish Nailer...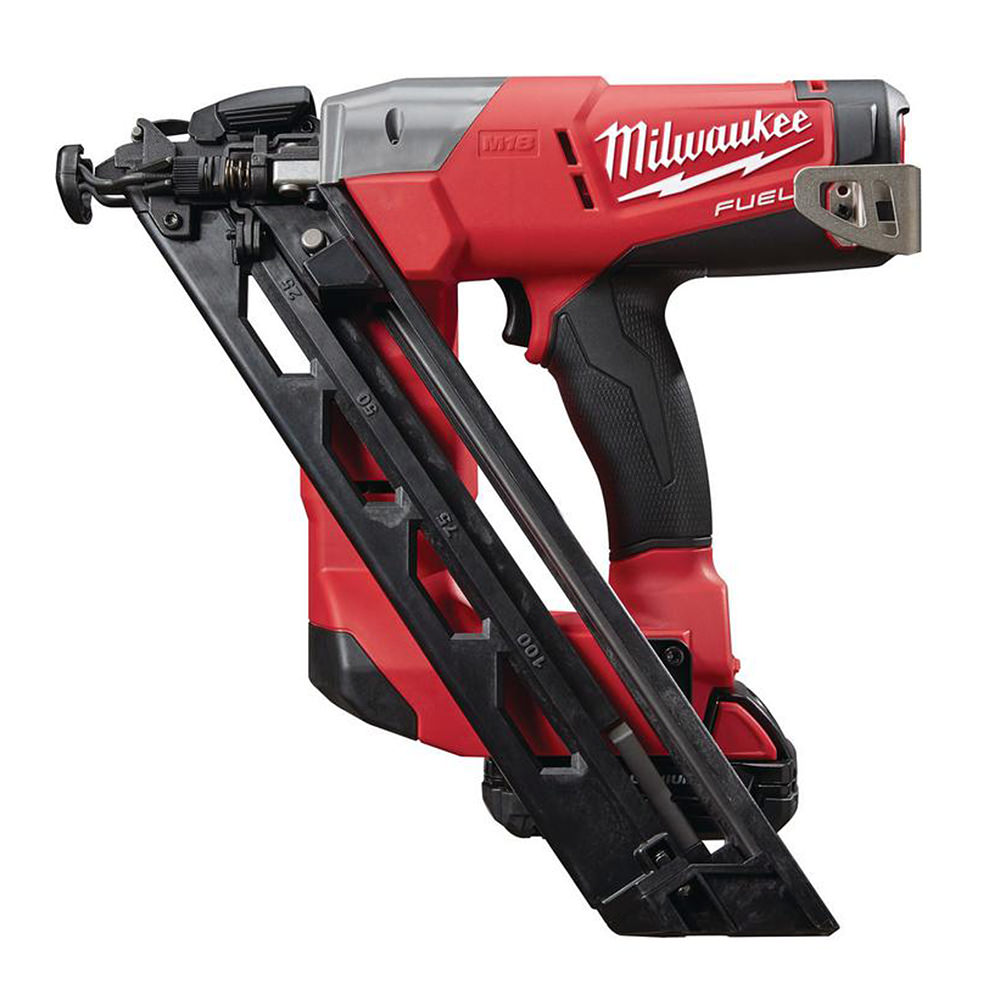 Problem is... it's like $400, which is a lot of money.
But then Home Depot sends me an email saying it's on sale at 40% off... just $240! And that comes with a new M18 Fuel battery! Sweet! I mean, I don't have $240, so it will have to sit on my credit card with my biscuit cutter, but it's still pretty great. If you're in the market for such a thing, the sale runs through June 21st!

• NEWSFLASH: A Studio Ghibli Theme Park Is CONFIRMED for 2020. — And... guess where I'll be going in 2021? There is no way to properly express my enthusiasm for even the idea of such a magical place.

• Humanity! I think it's awful we have to make commercials to explain lessons in Humanity 101 but, if we must, this is what it should look like...
This wonderful spot on foster homes for kids is not something new for Norway, they are also responsible for this amazing commercial...
And yet I live in a country that would rather build a useless border wall that will ultimately cause more harm than good (while doing fuck-all nothing to solve drugs or illegal immigration problems) instead of put any money towards those who need it most. That's how fucked up things are now, and how far we've fallen from the basic humanity that used to define us. Shameful.

• NEWSFLASH! Jeff Sessions says he's 'surprised' Americans aren't embracing his anti-marijuana stance. I'm betting a LOT of things surprise this dumbass moron. Like electricity. And indoor toilets. And being able to bring a woman to orgasm...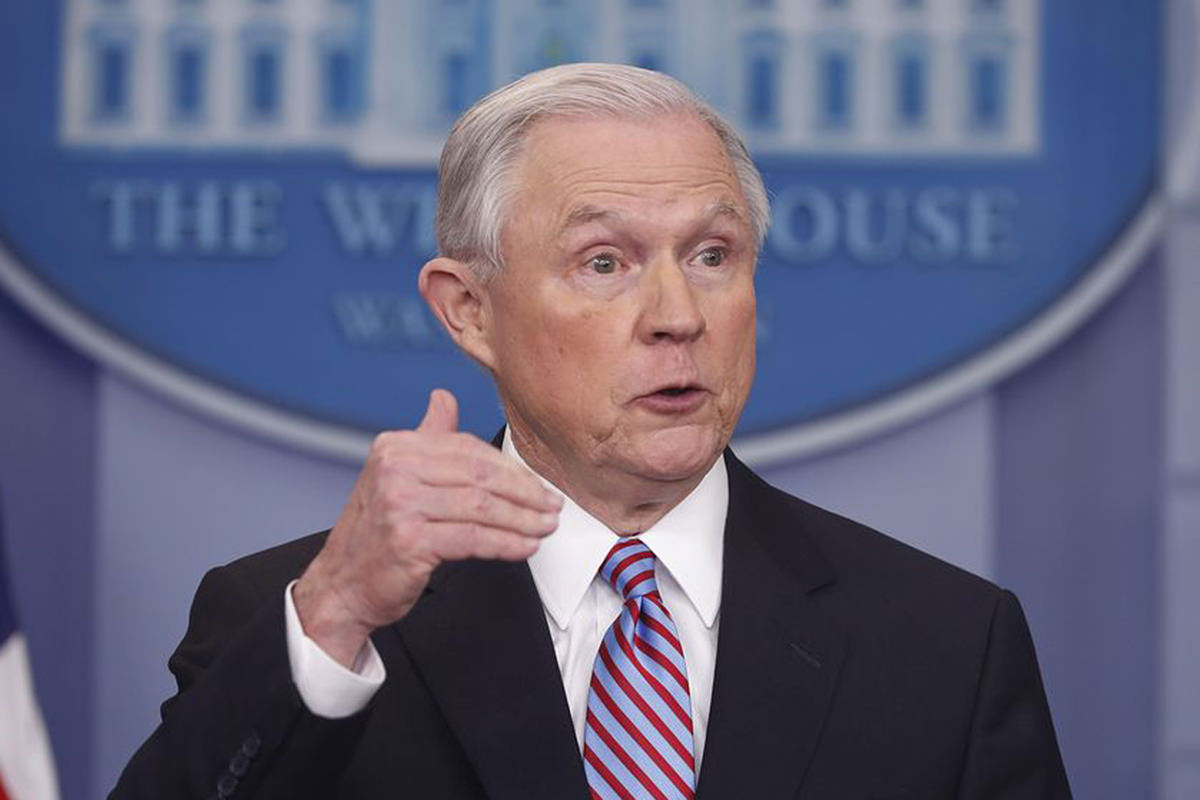 Photo by Pablo Martinez Monsivais / AP
I am sick and fucking tired of wealthy old white men making decisions based on their idiotic, antiquated notions. Legalization of cannabis is a growing trend because THE CITIZENS OF THIS COUNTRY WANT IT, and I find it ironic that Sessions comes from a party who's all about state's rights... except when it comes to something he doesn't like. What a fucking hypocritical douche.

And... no more bullets. There's a new episode of American Gods to be watching!
Tags:
Batman
,
Black Panther
,
Bullet Sunday
,
Cats
,
LEGO
,
Marvel
,
Movies
,
Politics
,
Studio Ghibli
,
Television
,
Tools
Categories:
Bullet Sunday 2017
,
Cats 2017
,
LEGO
,
Movies 2017
,
News – Politics 2017
,
Television 2017
—
Click To It:
Permalink
—
0 Comments: Click To Add Yours!
Posted on May 18th, 2017

My plan was to wait and review The LEGO Batman Movie after it hit home-video so that I wouldn't spoil anything for those who hadn't seen it. That day is tomorrow. And I'm still hesitant to spoil anything by reviewing it, because it's just so frickin' hilarious and amazing.
Suffice to say, it's about the best thing you'll ever see, and you simply must watch it.
The movie is everything great about LEGO Batman's appearance in The LEGO Movie, but ramped up to an absurd degree...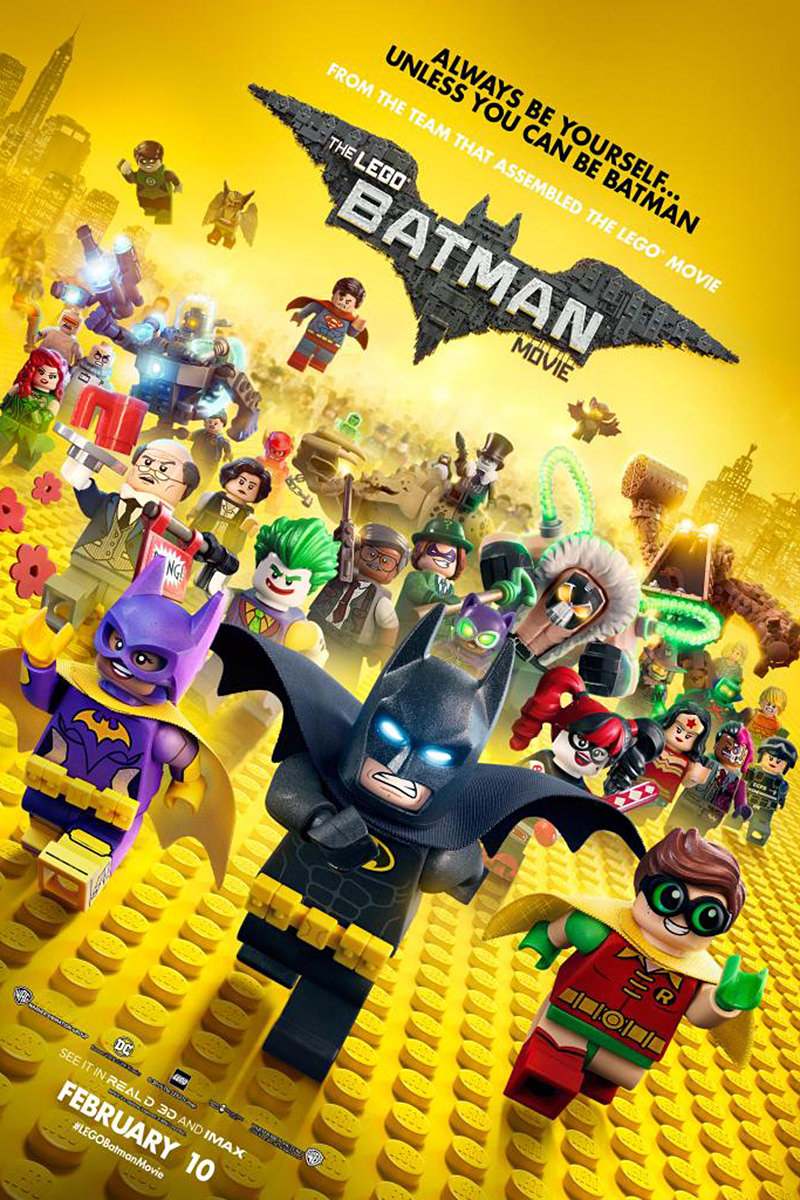 I have no doubt that I'm going to end up watching the film a hundred times when it goes on sale tomorrow. It's that good.
Time to update my "Y2K Super-Hero Comic Book Renaissance" scorecard...
The Avengers... A+
Avengers: Age of Ultron... A
Batman Begins... A
Batman Dark Knight... A+
Batman Dark Knight Rises... A
Batman vs. Superman: Dawn of Justice... D
Big Hero Six... A+
Blade... B
Blade 2... B
Blade Trinity... B-
Captain America... A+
Captain America: The Winter Soldier... A+
Captain America: Civil War... A++
Catwoman... F
Daredevil... B-
Daredevil (Director's Cut)... B+
Deadpool... A
Doctor Strange... A
Electra Woman and Dyna Girl... B-
Elektra... D
Fantastic Four... C
Fantastic Four: Rise of the Silver Surfer... D
Guardians of the Galaxy... A+
Guardians of the Galaxy: Vol. 2... A
Ghost Rider... C
Ghost Rider: Spirit of Vengeance... D
Green Hornet... D
Green Lantern... C+
Hellboy... A
Hellboy 2: Golden Army... A
Hulk... C-
Incredible Hulk... B
The Incredibles... A+
Iron Man... A+
Iron Man 2... A-
Iron Man 3... A+
Jonah Hex... F
Kick-Ass... B+
Kick-Ass 2... B-
The LEGO Batman Movie... A++
Man of Steel... F-
Punisher... C+
Punisher War Zone... C
Scott Pilgrim vs. The World... C
Spider-Man... B+
Spider-Man 2... A
Spider-Man 3... D-
Amazing Spider-Man... D
Amazing Spider-Man 2... D-
Suicide Squad... D
Superman Returns... C+
Thor... B+
Thor: The Dark World... B
Watchmen... B
The Wolverine... B
X-Men... C
X-Men 2: United... D
X-Men 3: Last Stand... F-
X-Men Origins: Wolverine... D
X-Men: First Class... B
X-Men: Days of Future Past... B-
X-Men: Apocalypse... D+
Posted on February 24th, 2017

It's all going to be okay.
Eventually.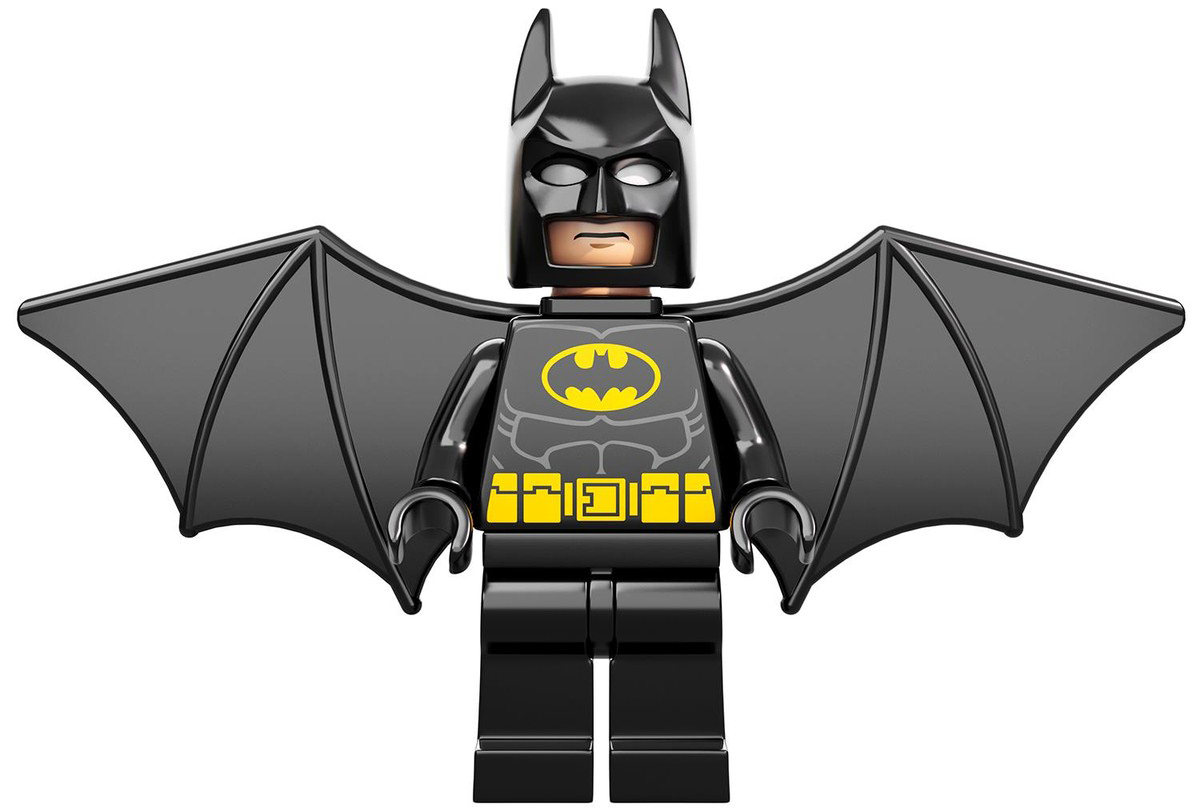 Posted on May 27th, 2016

Holy crap!
It would seem that DC's not-a-reboot reboot Batman has a super-power now... IN HIS PANTS! Apparently DC is now hiring porn artists for its new books? Batman's dick looks like it could punch through steel. Or possibly... A MAN OF STEEL? Talk about the ultimate Batman vs. Superman scenario. What in the hell is going on with REBIRTH?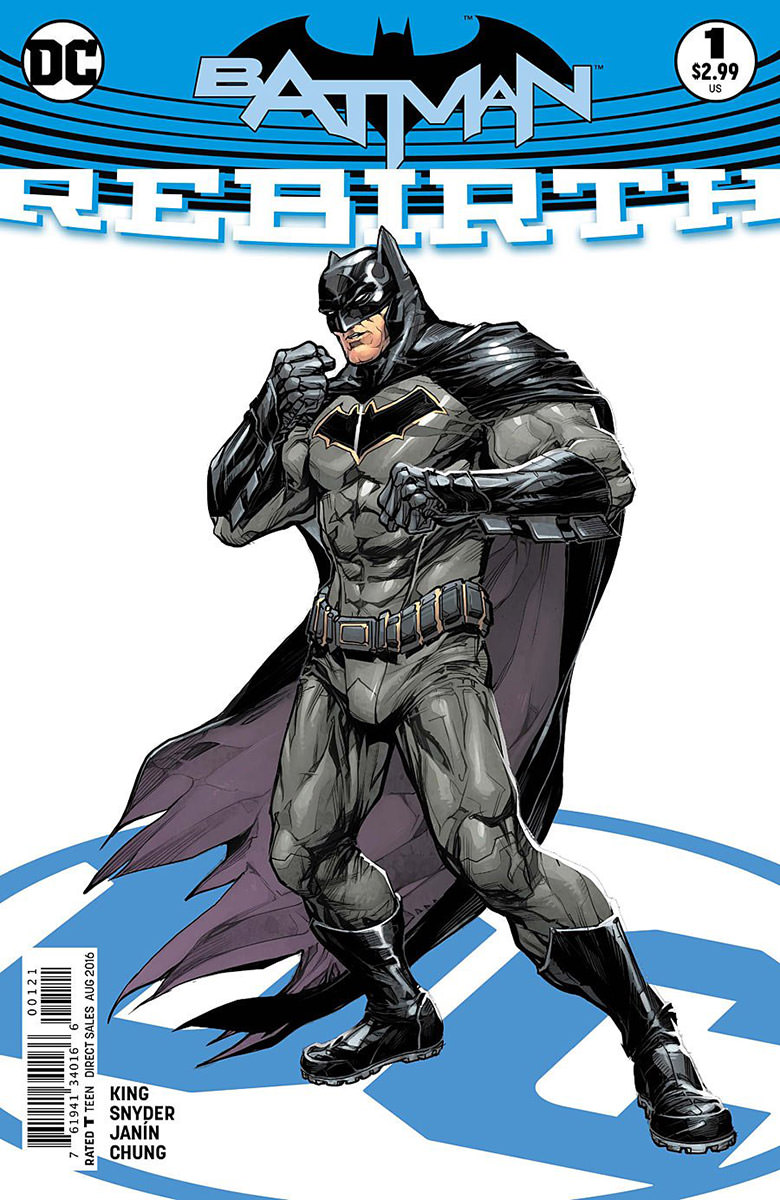 Yeah. Taking the opportunity to just dump all my DC reads now. Haven't enjoyed them in ages, and this ain't making me change my mind.