Posted on February 24th, 2017

It's all going to be okay.
Eventually.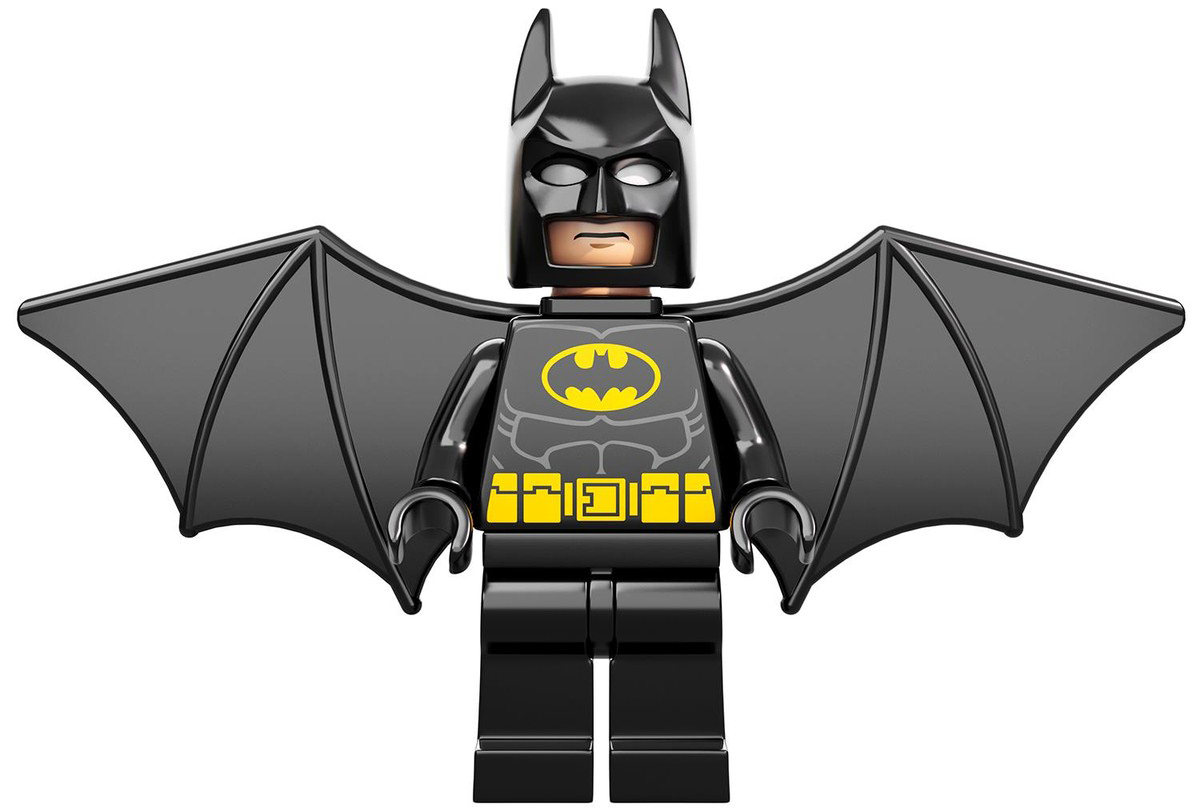 Posted on May 27th, 2016

Holy crap!
It would seem that DC's not-a-reboot reboot Batman has a super-power now... IN HIS PANTS! Apparently DC is now hiring porn artists for its new books? Batman's dick looks like it could punch through steel. Or possibly... A MAN OF STEEL? Talk about the ultimate Batman vs. Superman scenario. What in the hell is going on with REBIRTH?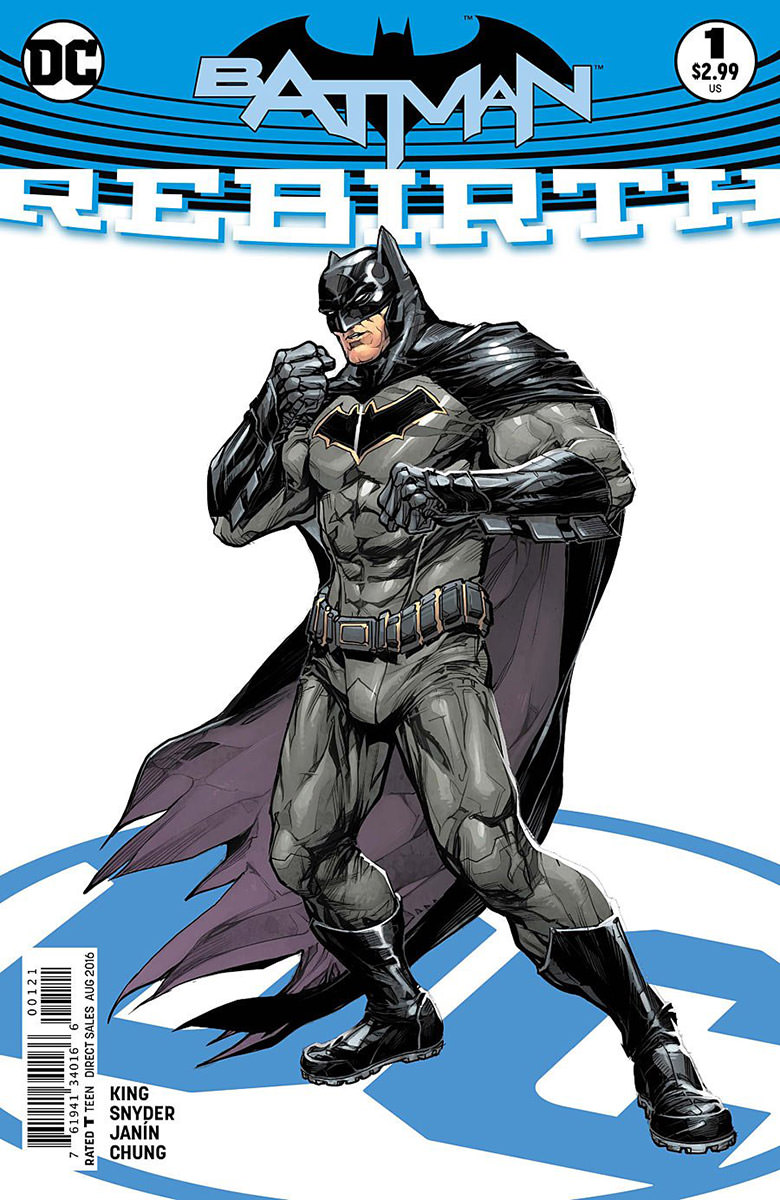 Yeah. Taking the opportunity to just dump all my DC reads now. Haven't enjoyed them in ages, and this ain't making me change my mind.
Posted on July 11th, 2015

As a massively huge Batman fan, nobody wants Batman vs. Superman: Dawn of Justice to be a great film more than I do.
Problem is, it's a continuation of the crap-fest that was Zach Snyder's Man of Steel... a movie I hate so much that just typing Man of Steel is enough for me to to start going into an apoplectic fit of rage. Snyder took a gigantic dump all over Superman, and DC Comics didn't seem to care... despite the fact that it took in "only" $668 million (against a budget of $225 million). That may seem like a lot, but it pales in comparison to Nolan's The Dark Knight and The Dark Knight Rises (each earning in excess of 1 billion). And don't even start on The Avengers (1.5 billion). But whatever, it was a bad Superman movie because it wasn't Superman on the screen.
And now Zach Snyder is back at it with the afore-mentioned Batman vs. Superman: Dawn of Justice.
Which looks like utter shit...
Wait... was that... The Comedian?!?
From the trailer it looks like Snyder tried to make a present-day version of Miller's The Dark Knight Returns, but had no concept as to what made that book so great... Frank Miller stayed respectful to the source material.
Oh well. Luckily for everybody, Marvel continues to knock their super-hero films out of the park. Next up? Ant-Man! Which looks amazing, by the way...
What I wouldn't give to have Marvel take over DC's film franchises.
Posted on August 10th, 2014

Downgrade that hurricane... because Bullet Sunday starts... now...

• DC LEGO! This November, all of DC Comics' covers will feature LEGO characters in celebration of the release of LEGO Batman 3!
They look pretty great...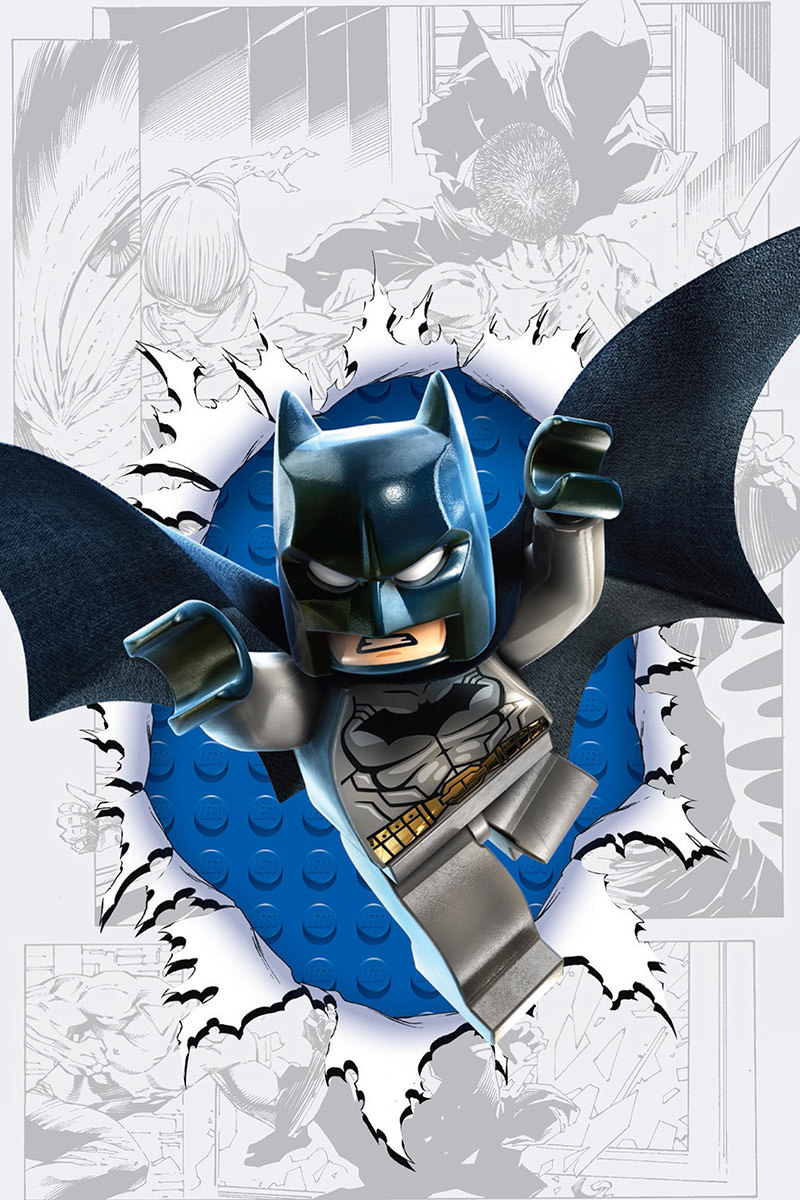 You can see a completely list of the upcoming covers here.

• Bats Three. And, speaking of LEGO Batman 3... footage has been everywhere since ComicCon. IGN, for example, has a look at the many playable characters in the game...
Can. Not. Wait.

• Global. Well, it was good while it lasted.

• Daily. This video so perfectly sums up my day...
I'm the cat in this scenario, obviously.

• I am GROOT! Hey! It's baby dancing Groot!

Yeah. You just know a toy version of THAT is coming...

Annnnd... I'm off. That weekend was way too short.
Posted on June 15th, 2014

Hope your dad wanted a half-dozen bullets for Father's Day... because Bullet Sunday starts... now...

• Fathers. And, speaking of Father's Day... happiest of holidays to all the dads out there... especially mine!
Wow! I look so young in that photo!

• Radio. Growing up in the 70's and 80's the voice of music was Casey Kasem. He was also the voice of our cartoons, as he was Shaggy in Scooby Doo and the voice of Robin in Super Friends! I was sad to hear that Mr. Kasem passed away today...
"Keep your feet on the ground and keep reaching for the stars..."

• Feline. Three marines saved some kittens in Afghanistan, bringing us one of the best things I've read all week...
The story is worth a look over at Love Meow.

• Halloween. In what looks to be the best thing to happen to Halloween since Tim Burton's A Nightmare Before Christmas, here comes Guillermo del Toro's The Book of Life...
Absolutely beautiful. I can't wait.

• Dreams. Kevin Costner and other cast members assembled in Iowa at the Field of Dreams movie site to celebrate the 25th anniversary of the film. Needless to say, I am pretty crushed that I didn't get to go...

Photo copyrighted by the Associated Press
Yep, still my favorite movie of all time.

• Bat-Cave. My second choice for a place to watch Field of Dreams? THE ULTIMATE BAT-CAVE THEATER, OF COURSE!

Photo courtesy of Elite Home Theater Seating
When a friend sent this link to me, I poured over the photos for a long time. The detail and thoughtfulness that went into planning this room is amazing. It feels very authentic to the style of the Christopher Nolan trilogy of films, though I can't fathom the $2.5 million is will cost to implement. If only I had too much money to know what to do with it.

Now we return you to your previous Father's Day activities...
Posted on June 1st, 2014

Don't press that back button... because Bullet Sunday starts... now...

• Leaving. And so my quick trip to Tampa has ended and I'm flying home today. Early. Way too early. Because I'm just not smart enough to stop booking early flights. But at least it's ultimately my choice. I feel sorry for these puppies who didn't have a choice but to fly...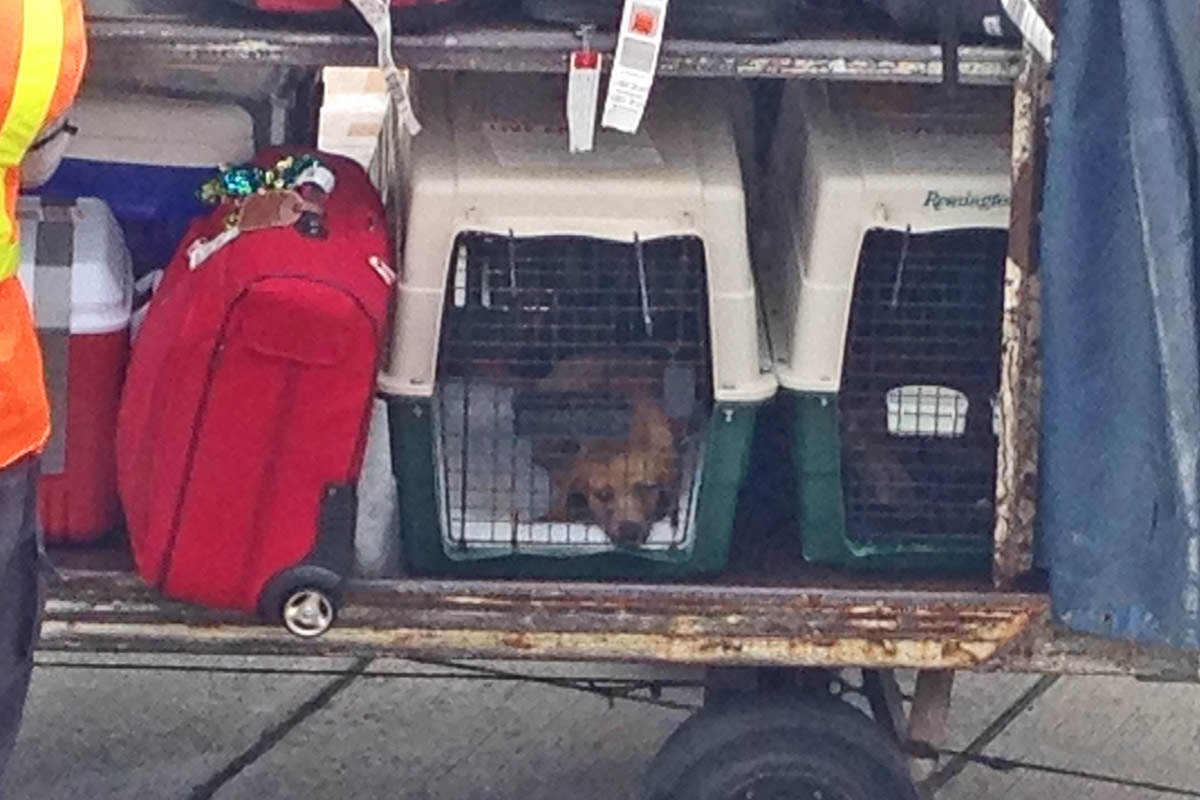 Poor pup. At least he has decent legroom.

• Movies. While looking for something to watch on Delta's entertainment system, I ran across THIS hot mess...
Holy shit! How messed up is that?!?
I settled for watching Veronica Mars for the fourth time...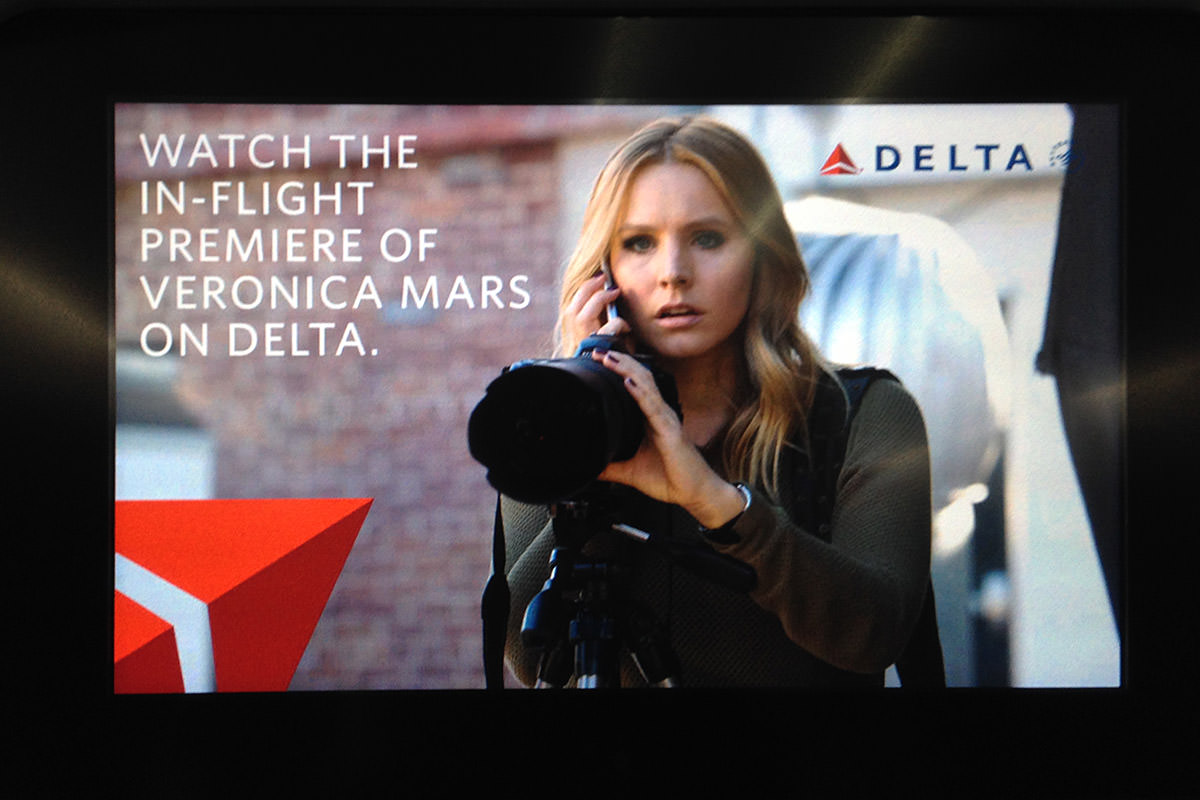 Or I would have if I could have found the movie playing. Delta is just a big ol' tease.

• I'M BATMAN! Already clearing a space on my Fall schedule...
Two of my favorite things on earth are LEGO and Batman. To have them combined in something so awesome gives my life meaning.

• Man-ual. If you're a fan of the Iron Man movies, you NEED to get The Iron Man Manual. It's a book... but not really a book. It's meant to be a dossier prepared by Tony Stark's computerized butler, Jarvis. The result is more "scrap book" than anything else, and it's really well done. Pages have tickets, post-it notes, schematics, drawings, and other movie prop goodies pasted to them. As if that weren't enough, the book is jam-packed with info from the films, including a complete look at all the various armors...
Surprisingly good book and a must for Iron Man fans. You can get a copy here.

• ILLOGICAL! ILLOGICAL! Watch the video to continue... but the video cannot be loaded... but you have to load the video to continue but...
Thanks a heap, SeaTac Free WiFi!

And... my plane is going to be landing in a few minutes, so I'll be shutting down now.
Posted on August 22nd, 2013

BEN AFFLECK AS BATMAN?!??
I mean, I know he was the bomb in Phantoms, but BATMAN?!?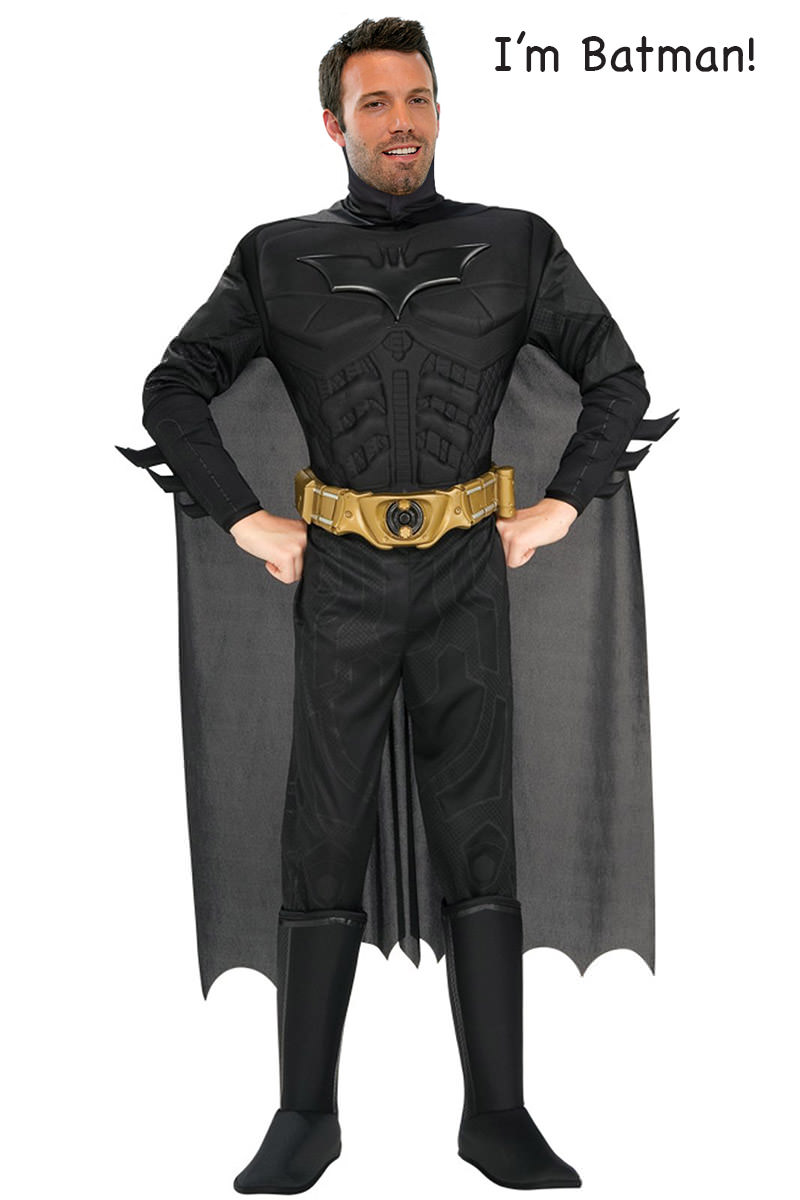 Look, it's not like I have anything against Ben Affleck. He's a decent actor who has played several parts I've enjoyed, and I think a lot of times the criticism he gets is just because people like to hate on Ben Affleck, not because he deserves it.
He's also really funny, and not above poking fun at himself... or others, which gives him high marks in my book...
Genius.
But he's NOT Batman.
He's not.
He doesn't have the gravitas to pull off the Dark Knight.
He doesn't have the suave sophistication to pull off Bruce Wayne.
And it's not that hard to understand.
When playing the part of a man that is supposed to be taken seriously when dressed up as a big bat, the actor doing the job has to be able to ground that character in some sense of reality. He has to have the weight to make you believe that Batman is on the screen. Ben Affleck is not that actor. He's just going to come across as a guy in a suit.
And it's not like there's no precedent to see how this will play out.
Daredevil, which I enjoyed more than most people, has Affleck struggling to make a guy in a relatively "normal" looking vigilante outfit feel real. He never quite pulled it off. You could never get past the fact that it was Ben Affleck gritting his teeth in a red leather suit.
And now he's going to attempt Batman?
Batman?!?
Again, this is a guy dressed up as a frickin' BAT.
I'm sure Ben will give it his best shot. I'm sure it won't be truly horrible.
But it's not going to be Batman.