Posted on Wednesday, March 16th, 2016

I love a good television ad.
Putting Cookie Monster in an iPhone ad is about as good as it gets.
Putting Muppets in anything is about as good as it gets.
Posted on Saturday, April 2nd, 2016

When Apple came out with the iPad Pro, I was intrigued. Not because we were getting a giant iPad... but because it was accompanied with "Apple Pencil," which is what Apple calls their touch stylus.
So I went to the store to give one a try and ended up taking a pass. Not because of Pencil, which was amazing (as you'll see), but because the iPad Pro was just too big. I like drawing/painting/sketching while laying on the couch watching TV, and the big iPad felt like it was more of a table-top tool.
Fast-forward to earlier this month, and Apple announced that a smaller model of the iPad Pro would be released on March 31st.
And it's glorious...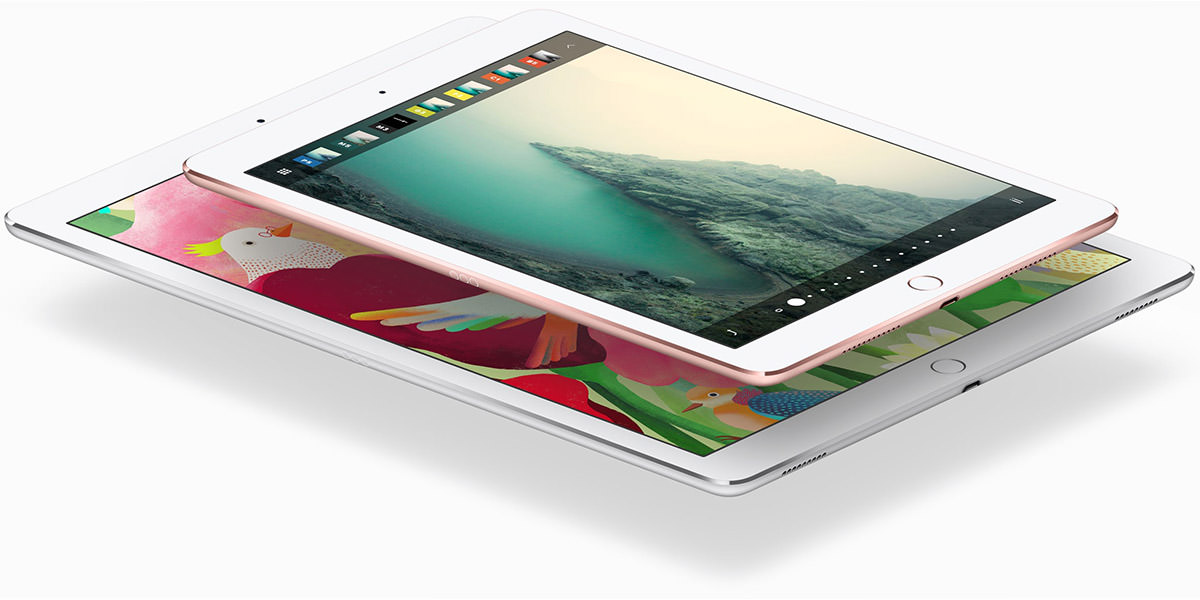 There are a lot of iPad reviews out there, so I'm just going to give a quick run-down on what matters to me...
The Apple Pencil stylus is incredible. I've used a lot of display tablets over the years, including the high-end Cintiq Wacom models, and this is the best I've ever seen.
Seriously. If you're an artist, go to an Apple Store and try out Pencil.
The glass is so thin on iPad Pro that it's more like drawing directly on the tablet instead of drawing above it. This is a huge step forward, and makes all the difference.
No. Lag. None. Even when rapidly scribble-shading, it keeps up.
The sizing is perfect for couch-drawing. I admit that there are times I'd like to have the larger drawing surface of the original iPad Pro model, but I'm ultimately happy with the smaller model.
iPads and iPads have genreally had shitty sound. All that changes with this model. You get four speakers to orient stereo sound in either horizontal or vertical orientations. And it's really good sound!
I'm not one to take photos with an iPad, but that may change. The camera on this thing is awesome. Low light performance is quite good. Not as handy as my iPhone for quick snaps... but it's nice to know I have iPad as an option if I need a shot.
Apple's "TrueTone" sensor evaluated room lighting and adjusts the display tint to fit in with your surroundings for a more natural visual. I didn't think much about it, but tested how it works under the Edison vintage lights in my dining room which are very warm... sure enough, it's a noticeable (and welcome!) improvement.
I never bought an iPad Air model, so I wasn't prepared for how thin this thing is. It's very nice, and the weight it comfortable to hang onto.
The multi-tasking is a nice addition, but it doesn't seem terribly practical for the 9.7" model as opposed to the larger 12" version.
The Apple Smart Keyboard is a better than trying to type with the on-screen keyboard... but not by a lot. The only real benefit is that you're not obscuring the screen with the keyboard. Otherwise it's just too cramped for easy typing, and almost impossible to use unless it's sitting on a sturdy flat surface.. This is where the 12" model with its full-size Smart Keyboard is a better choice if you're doing a lot of typing.
The Smart Keyboard does not protect the back of the iPad. You need a separate piece for that.
For the most part, I am very, very happy with the iPad Pro... and ecstatic when using it with Apple Pencil and an app like ProCreate that can take advantage of it. This is easily, hands-down, no-bullshit the best stylus tablet experience I've ever had. The fact that it's not tethered to a computer is just icing on the cake. If you're an artist who is considering going digital... or are already a digital artist looking to upgrade, stopping by an Apple Store and checking out the iPad Pro is a no-brainer.
Posted on Wednesday, July 6th, 2016

The first time I visited New York City in 1995, you know the first landmark I visited? Not the Statue of Liberty. Not the Empire State Building. Not the Twin Towers. Not The Met. Not any of those things. My top priority in NYC was to visit TekServe. There was no Apple Store back then. If you were into Mac, this was it.
And now they are closing. Very sad news for tech geeks everywhere.
Posted on Friday, October 28th, 2016

And so, after months of waiting to upgrade my MacBook, Apple unleashed their latest and greatest pro laptops at a special media event yesterday.
Except they're not. Not really.
They're not the latest or greatest. They're woefully underpowered. Embarrassingly underpowered compared to the cutting edge releases in Windows World laptops. The CPU is a marginal improvement in power and speed over previous models... but who gives a shit about "marginal" in a "pro" machine? The Radeon GPU is borderline ridiculous compared to Nvidia's more powerful mobile chips, so why is Apple using them in a "pro" anything? And memory is still maxing out at 16 gigs, not 32? Seriously? In 2016? I regularly work on files larger than 16 gigs! The idea that these are "pro" laptops is laughable to a humiliating degree for Apple. Remember when a MacBook was the absolute king of laptops? So badass that even Windows developers were buying them? Well, those days are over.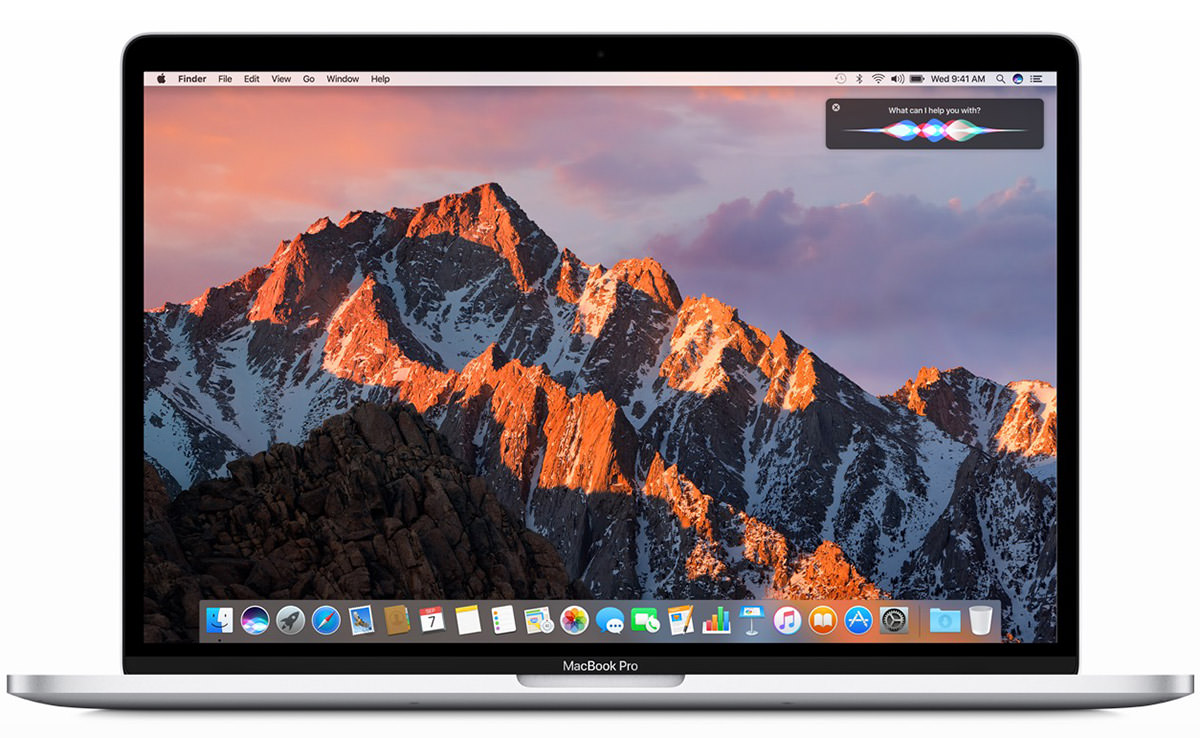 But, ooh... you get a "TouchBar" at the top of the keyboard! And, ooh... it's really thin!
Two things I could give a flying fuck about. I need... NEED... a beast of a portable machine that will allow me to work at peak performance with spec-crushing apps like Photoshop.
And while it would be nice to have an array of ports to handle all my peripherals without another fucking dongle... or, hell... even being able plug in my fucking iPhone without another fucking dongle... that's not a deal-breaker for me. And while it would be nice to have Apple's MagSafe power port that has saved my laptop from taking a header more than once when I tripped over the power cord... that's not a deal-breaker either.
I NEED A FUCKING MACBOOK PRO LAPTOP!
And giving me this "pro" machine that hasn't got cutting-edge performance IS a deal-breaker.
There is no reason whatsoever for me to trade in my 2012 MacBook Pro Retina for the new machine. Certainly not at the premium price tag Apple has slapped on the high-end 15-inch model (my preferred configuration runs $3099). And certainly not with a bezel on the display that is not even all the way around the screen... what an OCD nightmare.
Which leads to a question for Tim Cook, Jonathan Ive, and everybody else in charge at Apple... What in the fuck am I supposed to do now?
Switch to Windows so I can actually buy the tool I need to get my work done?
The MacBook Pro IS Macintosh. It has been for a while. So does Apple even give a shit that they are essentially killing off the Mac with what has to be the stupidest fucking move they could have made for the pro users who actually buy their OS X shit? I just don't understand. Did nobody working at Apple stop for two fucking seconds to think about what they were doing, then turn to Tim Cook and say "This is not what our pro users are needing"... nobody?
Apparently that's the case, and it speaks volumes as to just how badly Apple has lost their way. From all appearances, they haven't the slightest fucking clue what they're doing with OS X anymore. While this was somewhat apparent when they released their bizarre Mac Pro "tubes" that aren't really built for pro needs... it's deathly apparent with the release of their latest "pro" laptops.
When Steve Jobs died, I was never one of those people saying "Apple is doomed! They will never survive without Steve!" But more and more I'm thinking that I was wrong. Everybody at Apple seems to be obsessed with making things thinner and lighter with no regard whatsoever as to what that actually means to the end-user. Pro power requires a bigger, heavier form-factor to accommodate the chips, ports, and battery required. What good is a super-thin, super-light "pro" laptop if it's not powerful enough to do the job? Does Apple even give a fuck? Or is thin and light truly all they care about, even though it's not the top priority for their customers?
I am one of the biggest Apple Whores you will ever meet. I live and die by their products. A good chunk of my life is defined by their products... the Mac, in particular. Nobody wants to see Apple knock one out of the park more than I do. Nobody wants to spend money to buy the latest Apple laptop more than I do. Nobody loves the Mac more than I do.
And that's the problem.
I love the Mac more than Apple does.
Look where that's gotten us.
Posted on Monday, November 14th, 2016

Apple deleted my AskDave! app.
I haven't been able to get ahold of the guy who helped me develop it for years, so I guess it's gone gone gone. Who knows though, perhaps one day when I have some spare time (ha ha ha!) I'll take up iPhone app development and re-do it so it is acceptable to Apple's latest standards.
Until then... a moment of silence for the passing of an app never truly appreciated in its time...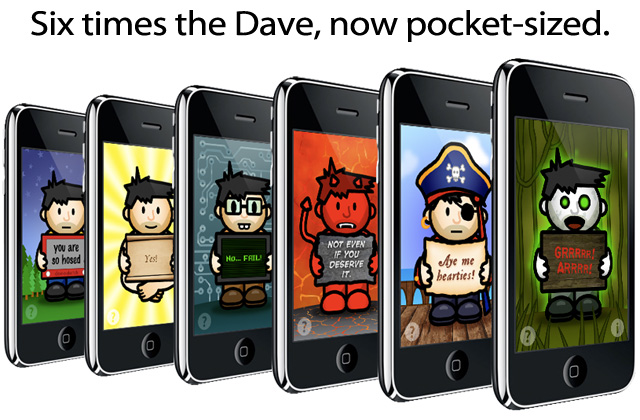 If you have it one your phone, it still seems to work okay. Just don't delete it or you may not ever see it again.
Posted on Saturday, March 17th, 2018

Welcome to Sonos Week here at Blogography! Each day I will be talking about my leap to the Sonos platform for "smart speakers" and how it integrates with Amazon's Alexa assistant. If you haven't read past entries in Sonos Week, you'll probably want to start at the beginning by clicking here.
And now on with the show...
"Dodge this."
When I started SONOS WEEK here at Blogography, I broke down what I wanted to say into five parts. Little did I know that a sixth part would unexpectedly appear.
Sonos gear is incredibly expensive. Whether it's worth the money is debatable. Given what it can do and how it works, it was worth it to me and my needs. I was able to afford the $350 for the pair of Sonos One speakers because I had a $120 credit at Amazon plus some tax refund money. And while I thought I might buy more pieces eventually, it was not on my radar. I have a nice Denon receiver plus a decent speaker setup and a living room wired for surround sound, and that's more than enough.
But then I had a long-time online friend notice I was reviewing Sonos on my blog who offered to sell me his PLAYBAR for cheap (well, maybe not "cheap," but for less than I could buy it new). He had upgraded to a Dolby Atmos 7.1 setup (Sonos can only do 5.1) and his PLAYBAR was sitting in his attic.
He had all the original packaging and said it was in perfect condition, so I said "Wrap it up, I'll take it."
The next day the UPS driver paid a visit and Christmas morning came early.
I anticipated that setting things up would be a bit problematic because I was having to shuffle around my existing Sonos speakers to get a surround sound system. The PLAYBAR would become the Left, Right, and Center channels... my existing Sonos One speakers (from the living room and kitchen) would become the Rear-Left and Rear-Right channels. Turns out it wasn't a problem at all. I plugged in the PLAYBAR, used the Sonos app to set it up, then was asked if I had rear speakers. Since I did, I tapped a button on the backs of them when instructed and everything was reconfigured for me automatically. Such is the joy of Sonos.
I was worried that a single PLAYBAR speaker taking the place of three speakers would destroy the stereo separation I was used to, but that was not the case at all. The Left, Right, and Center channels were fairly distinct after TruePlay tuning. The rear channels being in separate speakers were even more distinct, as expected. My go-to movie for demonstrating surround-sound is The Matrix, and it sounded terrific through Sonos.
It's a great system and the amount of wires and crap it replaces is very cool...

Denon receiver: $500 - Speakers: $300 - I should have just bought the $700 PLAYBAR to begin with.
There are some caveats to PLAYBAR, however...
Sonos does not support DTS, a popular multichannel sound system. A friend warned me about this ahead of time but I still find it more than a little shocking. Many an audiophile loves their DTS, and Sonos not implementing it is kinda weird. If you buy DVD or Blu-Ray for their DTS encoding option, PLAYBAR ain't for you.
Sonos also does not support PCM, DD+, or Dolby Atmos (among others). All you get is regular stereo and Dolby Digital 5.1 surround. If your devices can't output or convert to these formats, they won't work (I lucked out... my Blu-Ray player can be set to encode all outgoing sound as Dolby Digital).
PLAYBAR only supports an optical TOSLINK connection. Nothing else. Nothing. I was fully expecting to plug my devices in via HDMI cables or a single cable from the HDMI ARC port on my television. Nope. The only ports on your PLAYBAR are two ethernet ports and the single optical-in port.
With that in mind... some televisions don't have optical output... most televisions don't output 5.1 sound via their optical port. When I saw this was my only option, I nearly shit myself because I had no idea if my TV downgraded its optical sound to 2-channel stereo or not. I scrambled to Google it, but couldn't find my model listed anywhere. When I did find a list, all the Samsung televisions said No-No-No-No-No-No-No. Since HDMI is a current standard and optical is antiquated, this is a problem I never even considered. Turns out my particular TV is one of the rare Samsung models which can output Dolby Digital 5.1 via optical, but holy crap!
The PLAYBAR debuted in 2013. I don't think it has been updated since then. This means its aesthetic does not match the current black-on-black scheme which my Sonos One speakers use (along with the PLAY:5 and PLAYBASE). I'm not saying the thing is ugly... far from it, this is one beautiful piece of equipment... but it's kind of lame that even if you're buying a brand new unit you can't get a matching system. Mine are on opposite sides of the room, so it's not a big deal, but still. Would be nice if you could buy a strip to put across the metal piece so it can match.
The fabric covering the speaker array is a thin, stretchy dust-magnet and tough to clean. Sonos recommends vacuuming it, but if something won't vacuum off, you're kinda screwed. I used a damp towel to brush it in spots, which was better, but I worry about how the fabric is going to end up looking after years of service. There are so many audio-neutral fabrics out there which are much tougher... the choice they used here is perplexing. Ideally, Sonos would use a metal grill like they do on their other speakers.
The PLAYBAR is designed to sit on a table in front of your TV or be hung on a wall above or below it. The friend I bought it from said that it sounds much better on the wall. This meant I had to order some mounting hardware ($40 down the drain) and an electrical-code-compliant kit for putting the wiring in the wall ($50 down the drain). I'd like to mount it above my TV so my cats can't mess with it... but I think that's weird, so I'll end up mounting it below. Then pray my cats don't claw at the flimsy fabric mesh.
When it comes to music, I'm not so enamored with the PLAYBAR. I don't know what it's trying to do with the stereo separation, but it feels lacking. Fortunately I've got my two Sonos Ones in the rear channel to pick up the slack. If you're in a large room, you'd probably want a pair of PLAY:3 speakers in the rear for music (which would be expensive, but totally doable).
Some really nice things about PLAYBAR before I go...
The sound on this thing, as I said, is very nice. Its nine-speaker array can separate sounds well and come in a good-looking package.
The "Speech Enhancement" option on PLAYBAR is surprisingly good. No more having to crank the volume to hear dialogue. I've always hated having to do that, but have found all the "enhancers" I've run across don't do a very good job. It seems to work with Sonos, probably because their speaker quality allows it to be good. On my wishlist... a way to temper it to a lower setting because on some movies it can be a bit too powerful.
In my old setup I had a subwoofer because the bass wasn't very punchy on my stereo. I like to feel the rumble of an explosion when I'm watching a movie. With PLAYBAR I'm liking the bass just fine. If my opinion ever changes, I can get a Sonos SUB. But for right now? I'm happy to save myself the $700.
I can't overstate how easy PLAYBAR is to set up. It's a simple step-by-step process with the Sonos app. Most things are handled automatically.
One horrible downside for me is that I lost my kitchen Sonos One speaker so it could fill out my rear channel. No more listening to music while I cook dinner or load the dishwasher. Replacing it is another $200, so that's the end of that.
The good news? Now that I could put my Amazon Echo in my bedroom and my Echo Dot in my garage, I have Alexa in every room of my house. All I need now is to embed an Echo Dot inside my brain and I guess I'm set.
Meanwhile, Neo has just realized he's The One and a fight has ensued, so I gotta get back to The Matrix.

UPDATE: And so my POWERBAR mounting kit came. It's pretty basic for $40... just a metal plate and some drywall screws. But it does the job. Kinda. There's a major problem with it.
Electrical codes make it illegal to run a power cable behind a wall. You have to purchase a electrical outlet wall kit which is code compliant. Then you can plug stuff into the outlet. But the six-foot power cable that came with my POWERBAR can't fit behind the speakers, so it has to hang below it in a big wad...
Kinda defeats the whole purpose. You'd think that since SONOS makes you buy a kit to wall-mount the thing that they would include a tiny power cable with it. Assumably they know that you can't run the cable in the wall, right? I mean, come on, every single photo they ever show of their stuff being wall-mounted shows the cables hidden in the wall... so how are they doing it? No frickin' clue since I can't find where they sell a short power cable anywhere. Maybe they don't care about complying with the electrical code and are mounting their stuff illegally.
I've emailed Sonos Customer Service, so I guess we'll see what they say.
UPDATE: Sonos Customer Service is all... "Uhhhh... nope, we don't sell that. We hire professional installers for our photos and they use adhesives and stuff to hide the wires!" (or something to that effect). Well, whatever. It really chaps my ass that Sonos has most every damn photo with the wires hidden, yet it's something they don't really provide for.
UPDATE: I found a Dell laptop 4.5-inch power cable that works much better than the 6-foot cord from Sonos. The plug is a tad too long, so it sticks out at the bottom a tiny bit, but it's better than the wad of Sonos cable I was dealing with. Hopefully one day Sonos will get off their asses and sell a short power cable with a small plug so you can legally get hidden wire mounting like they show in all their photos.
UPDATE: I have given up on wall-mounting my Sonos One speakers. With no screw-mount on the back, the solutions I've found are far from pretty. Furthermore, even if you buy short power cables, there's no really solution to bury the cables legally... at least not yet. Instead I'm using two IKEA 4-drawer shoe cabinets that are only 8 5/8-inches deep, wall-mounted, to put my Sonos One speakers on. They are the perfect height for the speakers to rise above my couch, but not so tall that they take up a lot of wall space. By drilling new holes to shift the top board, they can be set side-by-side. And once I drill holes in the top boards for power cables, they drop through and are completely hidden. Best solution I could find given hiding power cables in the wall was not an option for me.