I was lying last week when I said that Spring was just around the corner, because Winter reared its ugly head again this weekend... so better really prepare yourself, because Bullet Sunday starts... now...

• Camera Historica! As somebody who loves photography, loves cameras, and loves history, the story of Sean Flynn's Leica M2 camera is an amazing read. It's a short read, and you should stop reading this and go take a look right now...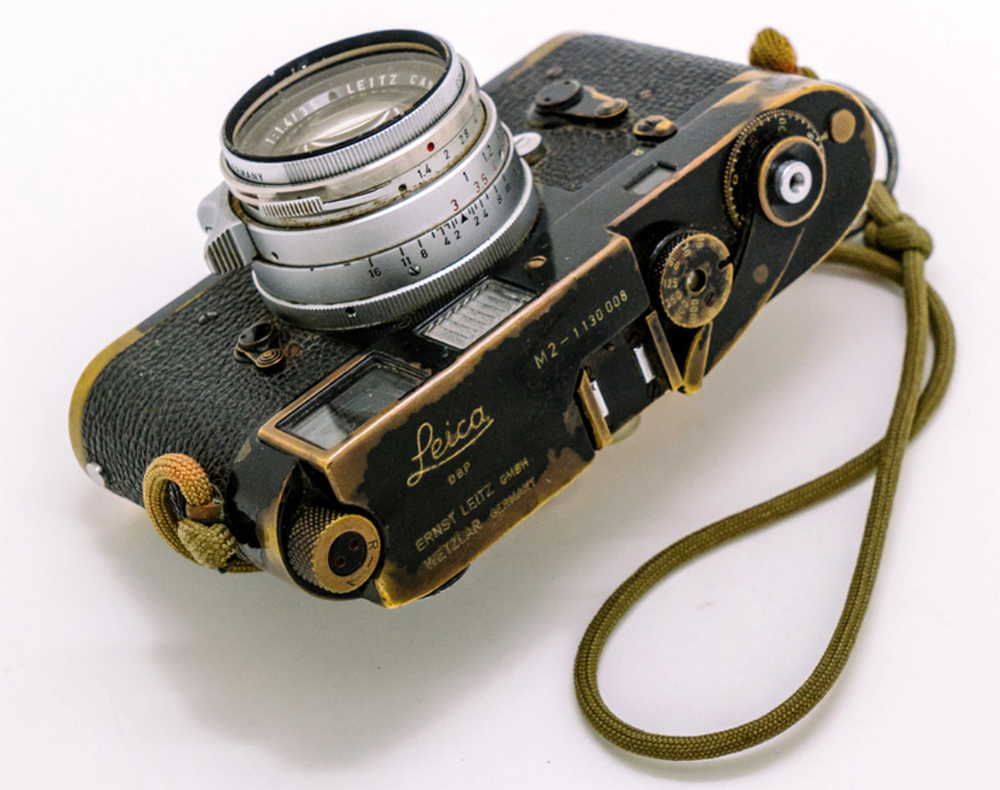 After reading this article, I started Googling Sean Flynn because he sounds like such a fascinating person. Turns out he absolutely was. The son of Errol Flynn and Lili Damita, he had an interesting life, a mysterious death, and everything in-between was an effort to forge his own path and find his own way. If you'd like to read more, this article is a good start.

• Black Panther Fever! If you're playing LEGO Marvel Super-Heroes 2 (and why wouldn't you be?) then you must get the Black Panther DLC immediately. If not sooner...
I was hoping for an actual Black Panther movie LEGO game, but I guess this will have to do.

• Pneumatic! Well this is scary. If you only knew the number of times I've rested my pneumatic nail gun on somebody's head... I never thought that it might be dangerous! You learn something new every day!
And, as an aside... ZOMG! DID YOU GUYS KNOW YOU'RE NOT SUPPOSED TO EAT TIDE PODS? IT SAYS SO RIGHT ON THE PACKAGE!! WHO KNEW?!? So much is coming to light now that I've started reading stuff!

• Chaotic Neutral! Every once in a while I fall down the rabbit hole of YouTube videos. And it's not always just cat videos I'm watching. I stumbled upon this one, which is pretty epic...
This is one of those situations where I'm not sure exactly how to feel after having seen it. I definitely agree that it's the perfect way to explain "Chaotic Neutral" to somebody who isn't familiar with Dungeons & Dragons.

• Netflix Binge! I had to work this holiday weekend, but while I was working at home I had Netflix running. Every once in a while I feel the need to watch the service between Marvel shows and seasons of One Day at a Time so that I don't feel bad about paying the monthly fee. Here is what I watched...
The Joel McHale Show. ZOMG! Netflix has essentially brought back Talk Soup and it's glorious! I didn't realize how much I missed this show. Guest star cameos galore! Hilarious television fun.
Playing it Cool. After watching Chris Evans just kill it in Gifted, The Losers, and as Captain America in all the Marvel movies, I was interested in seeing what else he's been up to that I might not have seen. Playing it Cool was the first I came across. I'm not into RomComs, but have to admit that this was pretty good. Kinda had a different perspective, despite being predictably predictable.
Before We Go. Another Chris Evans movie and his directorial debut. So awful. An impossibly long, drawn-out mess of a movie that is boring to a fault, despite having some amazing acting by Evans and Alice Eve. What's sad is that I think Chris Evans would make a hell of a director... he just needs much better material.
The Cloverfield Paradox. I haven't been impressed with any of the "Cloverfield" films, despite critical acclaim, and this was really no different. The latest installment seems a mishmash of much better films and is just so weak in story and character development as to kill any investment the horror aspects of the film. A complete dud.
Tamborine As a huge fan of Chris Rock, I was excited to see new standup after so long. He's got a lot to say and he says it all. As always, he's funny and painfully socially relevant.
A Futile and Stupid Gesture. I admit I took a look at this movie just because I'm a fan of Will Forte and didn't bother investigating anything about it. Turns out it's the story of the rise and fall of National Lampoon Magazine and Doug Kenney. Surprisingly entertaining and well worth watching.
Burnt. Bradley Cooper seems to have dropped off the radar after some very high profile films, and I completely missed this movie where he plays a talented chef who implodes, then tries to work his way back to fame and glory by earning a third Michelin star.

• Skippy! And speaking of Chris Evans in The Losers, this scene is pretty much perfect...
Such a great character from such a great movie... I wish they would make a sequel.

Later, bullet gators!