Time to celebrate all the good that's left in the world, because an all-new Bullet Sunday starts now...

• The Carters! As if there could be any news bigger than Beyoncé and Jay Z dropping a duet album out of nowhere called Everything Is Love... there's the fact that they shot the first video for the single Apeshit in the frickin' Louvre. I mean, seriously! They rented out THE LOUVRE! Who does that? Who has the money to do that? Beyoncé and Jay Z, that's who...
Amazing stuff. Can't wait to get my hands on the finished album.

• Part Two! And so this popped up on the internet last week...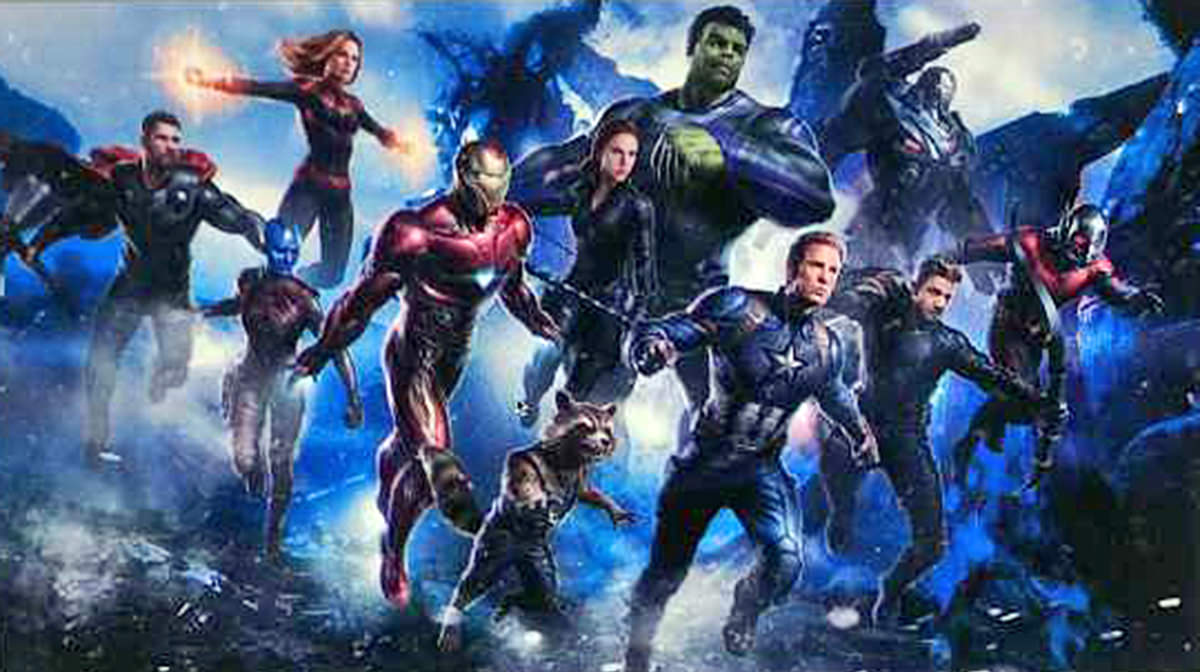 I have some thoughts...
Captain Marvel! ZOMG! She looks amazing. Needless to say, I cannot wait for her movie to drop. It will be very interesting to see how she factors into the Marvel Cinematic Universe given her raw power that dwarfs everybody else. One thing is for certain, she's going to be one of the most dynamic visual treats to come along in super-hero movies.
The arc they've given Bruce Banner has been an interesting one. At first he could barely control The Hulk and hated the life he lost because of it... then he was near-despair over the destruction caused in South Africa... then he was kind of taken over by The Hulk in Thor: Ragnarok... then he lost The Hulk in Infinity War... and now it looks like he's reached some kind of compromise between himself and The Hulk. It's been a great ride, and I'm worried it might end.
How sad is it that Rocket Raccoon is the only Guardian left?
Disappointed that there's n representation from Black Panther here. T'Challa may be gone... but Shuri? Okoye?
So many questions about Thor and Asgard. Apparently some of them survived. But where does the Thor franchise go from here? Where's Valkyrie?
Ant-Man is there. Where's The Wasp? I'm guessing that she is part of the one-half gone, which is a shame. I thought I heard somewhere that she was in this.
Hawkeye is here. Odds are very good that some of his family is part of the one-half gone, so he's got serious stakes in this.
Odds are incredibly high that this is going to be the final appearance of Steve Rogers as Captain America. To have him go out on a high note, it's almost a given that he's going to sacrifice himself to save the universe. And that's okay... but... is it wrong that I want Nebula to be the one who defeats Thanos? Out of everybody, she deserves it most.
Iron Man's armor has evolved to kind of a weird place. The whole "legs merge to jet" thing in Infinity War was a breaking point for me.
War Machine, on the other hand, has a more logical progression to his look.
Black Widow had better get her own damn movie after all this. Seriously. What character has given more to other characters' films with nothing for themselves? She's woefully underutilized, and a solo movie will help fix that... and hopefully other characters she's supported over the years will support her.
Next up? Ant Man and The Wasp, which looks fantastic.

• Super! Here's the thing. With the exception of Wonder Woman, the DC Cinematic Universe has devolved into a heap of shit. Man of Steel... Batman vs. Superman... Suicide Squad... Justice League... they were all heinous crap that ignored huge portions of what makes DC characters so timeless and special. At the other end of the spectrum is the DC Television Universe (or Arrowverse, if you will) which has been killing it. Yes, Legends of Tomorrow has never quite worked... and Arrow has gotten stale... and the overall story arc for The Flash this past season went way too long and was ultimately pretty lame... but then there's Supergirl. It's been so good. And the season finale was no exception...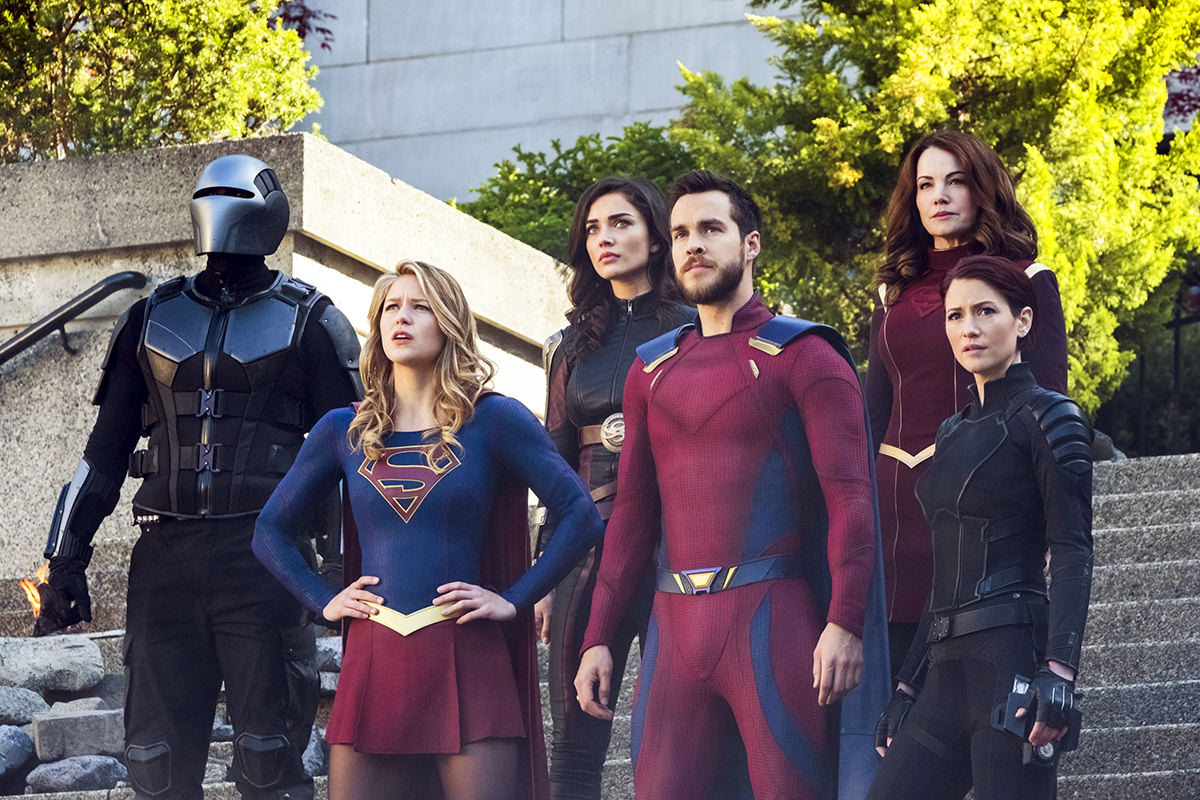 Is it too much to ask that the people in charge of Supergirl give us a Superman show? Preferably a show where the central character STANDS ON THEIR OWN instead of yet another team show? The movie Superman is going nowhere, while Tyler Hoechlin has proven he's the best on-screen Superman since Christopher Reeve....
DC should really just expand the Arrowverse into movies that don't suck. Because haven't we suffered enough? All I can hope is that we get another excellent season of SuperGirl. And a first season of Superman. Oh... and I would totally watch a Legion of Super-Heroes show too.

• 4K! I fell into a YouTube 4K HDR rabbit hole when I found out that my television can display them. Amazing stuff... even if you can't view 4K HDR. Here are some of my favorites...
But if you can watch 4K HDR on your TV...

• Beam! Don't get me wrong, I love my Sonos smart speaker setup, but there are some serious shortfalls that plague the system. Namely... it's stuck in the past. They've been clinging to optical cables for their PlayBar and PlayBase like a dead lemming, despite the fact that everybody else abandoned it a decade ago. And then this past week Sonos released a new product: Beam. Which is essentially a mini PlayBar that costs $399. But the biggest news? It's not using optical cable... it's HDMI ARC. Welcome to the future, Sonos...
It's a step in the right direction, but not a very big one. Still no Dolby Atmos or other modern sound technologies have been announced. On the contrary, they say they have no plans for Atmos at all. Instead we're getting IKEA furniture with Sonos built-in. Wheee.

Good luck getting Apeshit out of your head this week...