You're in for a culture treat... because a Very Special All Caravaggio Edition of Bullet Sunday starts now...

• Caravaggio! As any long-time reader already knows, I am a massively huge fan of art. All kinds of art. I can be at my happiest when getting lost in a good art museum. Or even a bad art museum. And when I first started studying art, I quickly became a fan of Caravaggio. His stunning use of deep shadow and mastery of composition is the beginning of Baroque art, which was revolutionary at the time. On top of all that, he's a fascinating historical figure whose violence came to a head when he killed a guy in Rome and had to flee to Naples. I highly recommend taking a look at his profile on Wikipedia...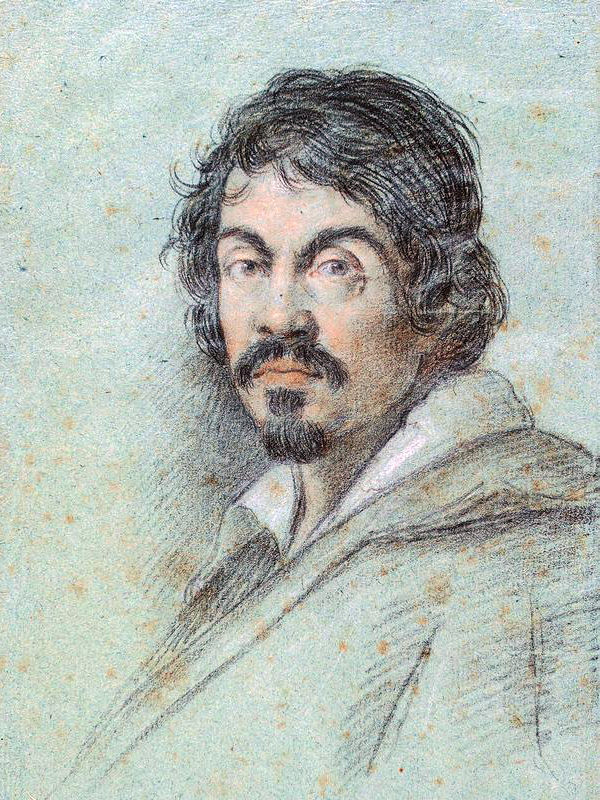 Chalk portrait of Caravaggio by Ottavio Leoni, circa 1621
When I began traveling in Europe, I made it my mission to see as many publicly-displayed Caravaggio works as I could. This has brought me many adventures over the years... and resulted in me visiting some amazing museums. For this (and the pleasure of viewing his work, of course) I owe a huge debt to this fascinating artist.

• Alive! The inspiration for this post came about when I saw "Caravaggio living paintings by Ludovica Rambelli Theater". They selected some paintings and attempted to recreate them like so...
Now that's cool. So cool that I'm running through the paintings depicted...

• Judith Beheading Holofernes.

✔ National Gallery of Ancient Art -Palazzo Barberini, Rome, Italy. Odds are I would have eventually visited the museum at Palazzo Barberini just because it housed so many incredible works of art. But when I finally visited there, it was specifically to see one of the most shocking Caravaggio works in existence, Judith Beheading Holofernes. Like most of his works, this is a big painting... nearly 6-1/2 feet wide... and its impact on you is immediate when you enter the room.

• The Flagellation of Christ.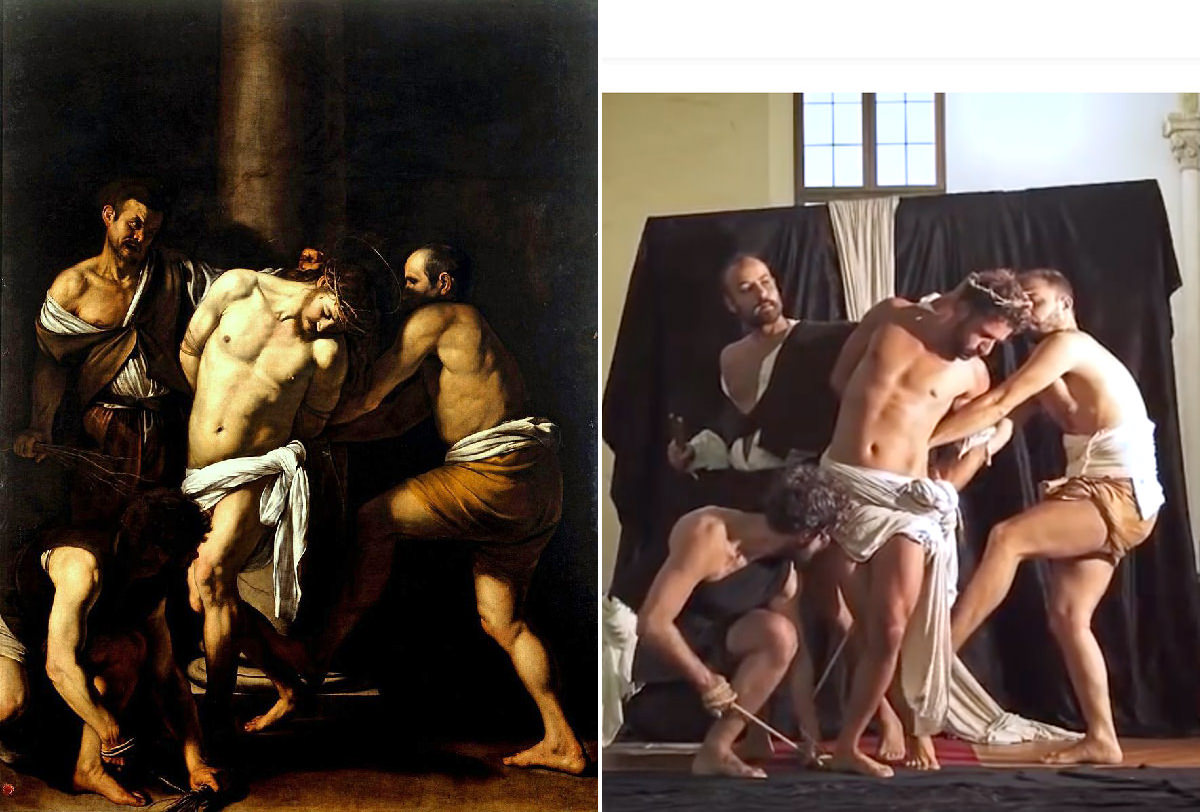 ✘ Museo di Capodimonte, Naples, Italy. When I visited Naples, it was a cruise ship stop and I had very little time. My choice was to charter a limo and see the Amalfi Coast (somewhere I was dying to see) or take a taxi to The Capodimonte. Ultimately I picked Amalfi and don't regret it (amazing, amazing sights), but a part of me really wishes I would have seen The Flagellation of Christ, which is a powerful work.

• The Martyrdom of Saint Matthew.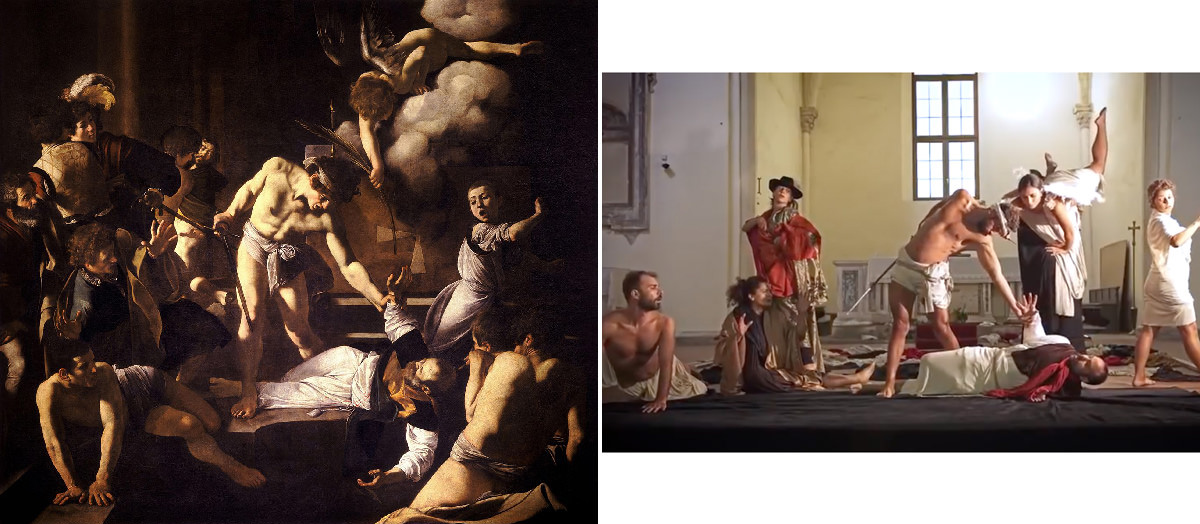 ✔ San Luigi dei Francesi, Rome, Italy. The ceiling of this church is so magnificent that I almost forgot why I had walked here! This is a massive work... 11 feet tall(!).

• The Annunciation.
✘ Musée des Beaux-Arts de Nancy, Nancy, France. Never been to Nancy. Would very much like to visit, not just for The Annunciation.

• Rest on the Flight into Egypt.
✔ Doria Pamphilj Gallery, Rome, Italy. I finally made it to The Doria after putting off for my first three trips to Rome. The painting is nice, but the museum is exceptional.

• The Entombment of Christ.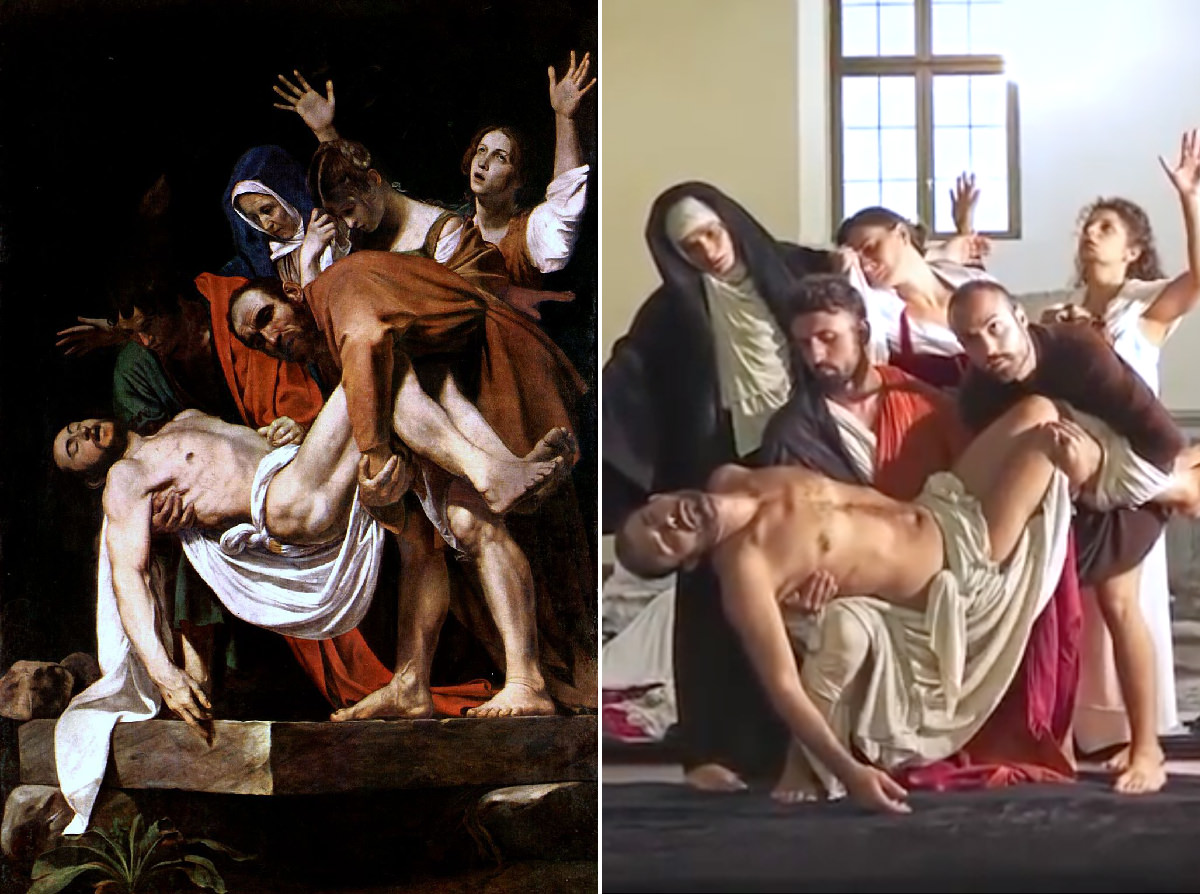 ✔ Pinacoteca Vaticana, Vatican City, Italy. I believe that The Entombment of Christ was the first Caravaggio I ever visited, and seeing it in it's 10-foot-tall glory was quite a bit different than seeing it in a book. Which just made me want to see more of his works.

• The Raising of Lazarus.
✘ Museo Regionale, Messina, Sicily, Italy. I've wanted to visit Sicily like... forever, and being able to see The Raising of Lazarus in person is as good an excuse as any.

• Saint Francis of Assisi in Ecstasy.

✘ Wadsworth Atheneum Museum of Art, Hartford, Connecticut, USA. Never been to Hartford. Never had a desire to visit Hartford. No idea how Saint Francis of Assisi in Ecstasy ended up in Hartford. Except... this painting is absolutely beautiful and I would love to see it.

• Bacchus.
✘ The Uffizi Gallery, Florence, Italy. When it comes to my favorite Carvaggio paintings, Bacchus is not really on the list, but I was already at The Uffizi to see his The Head of Medusa (and Michelangelo's David, of course).

Four out of nine visited. Not bad! And then...

• The Beheading of Saint John the Baptist. Of all the Carvaggio masterpieces I've seen, my favorite is this one...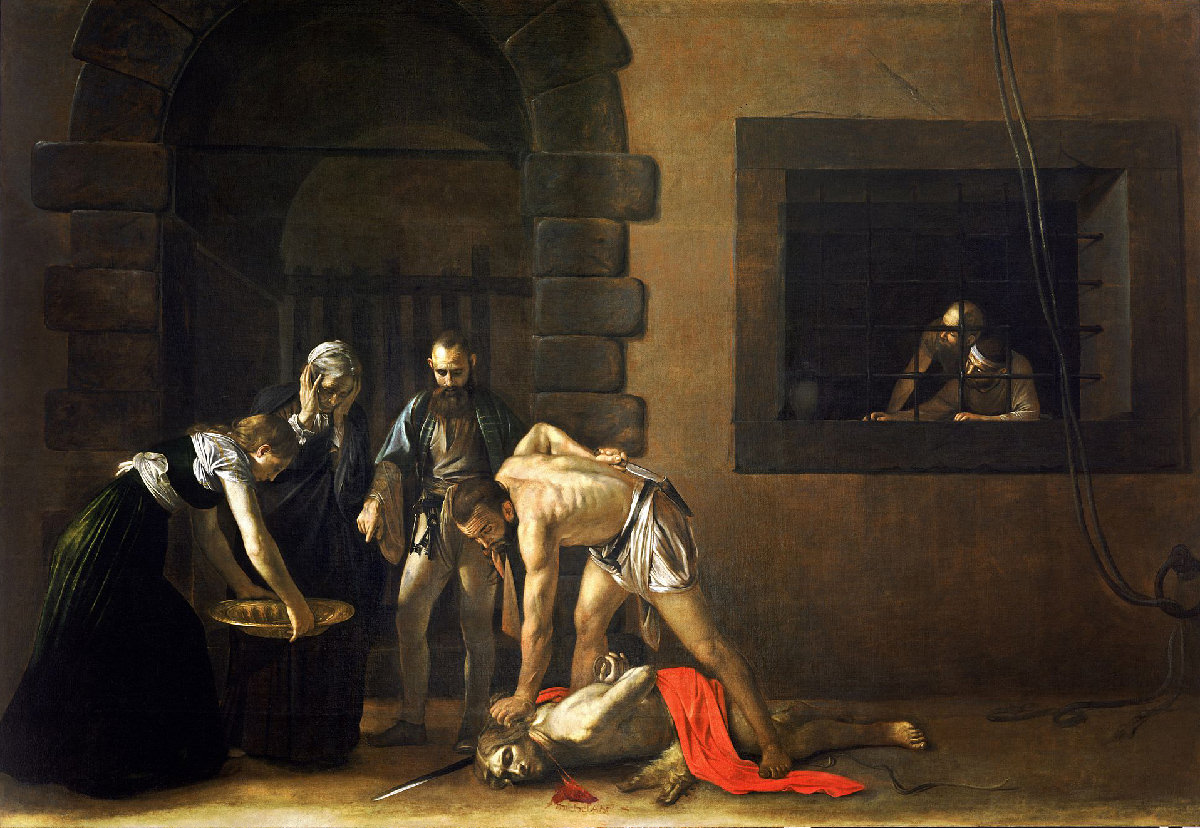 St. John's Co-Cathedral, Valletta, Malta. Probably one of the most interesting compositions in art history, The Beheading of Saint John the Baptist is a stunning work that is widely considered to be Carvaggio's crowning achievement. And it's huge. 16-1/2 feet across.

• John the Baptist. Of all the Caravaggio paintings I've not yet seen, the one I most want to see is Saint Francis of Assisi in Ecstasy, which is relatively easy to get to in Connecticut. The second painting I most want to see is John the Baptist...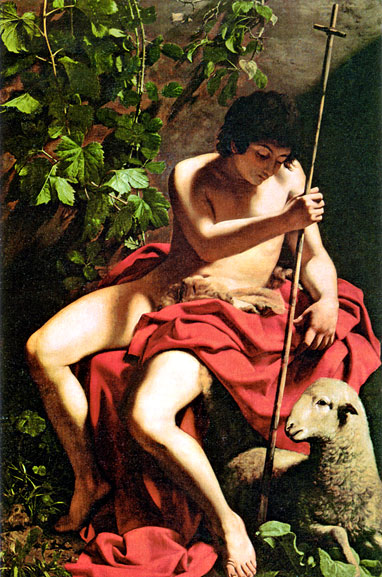 Museo Tesoro Catedralicio, Toledo, Spain. Not that I really need an excuse to visit Spain... I absolutely love the country and would very much like to go back again... but this Carvaggio is an amazing work that I hope to see before I die.

And that's enough art for the day.
OR IS IT?!? Probably not.